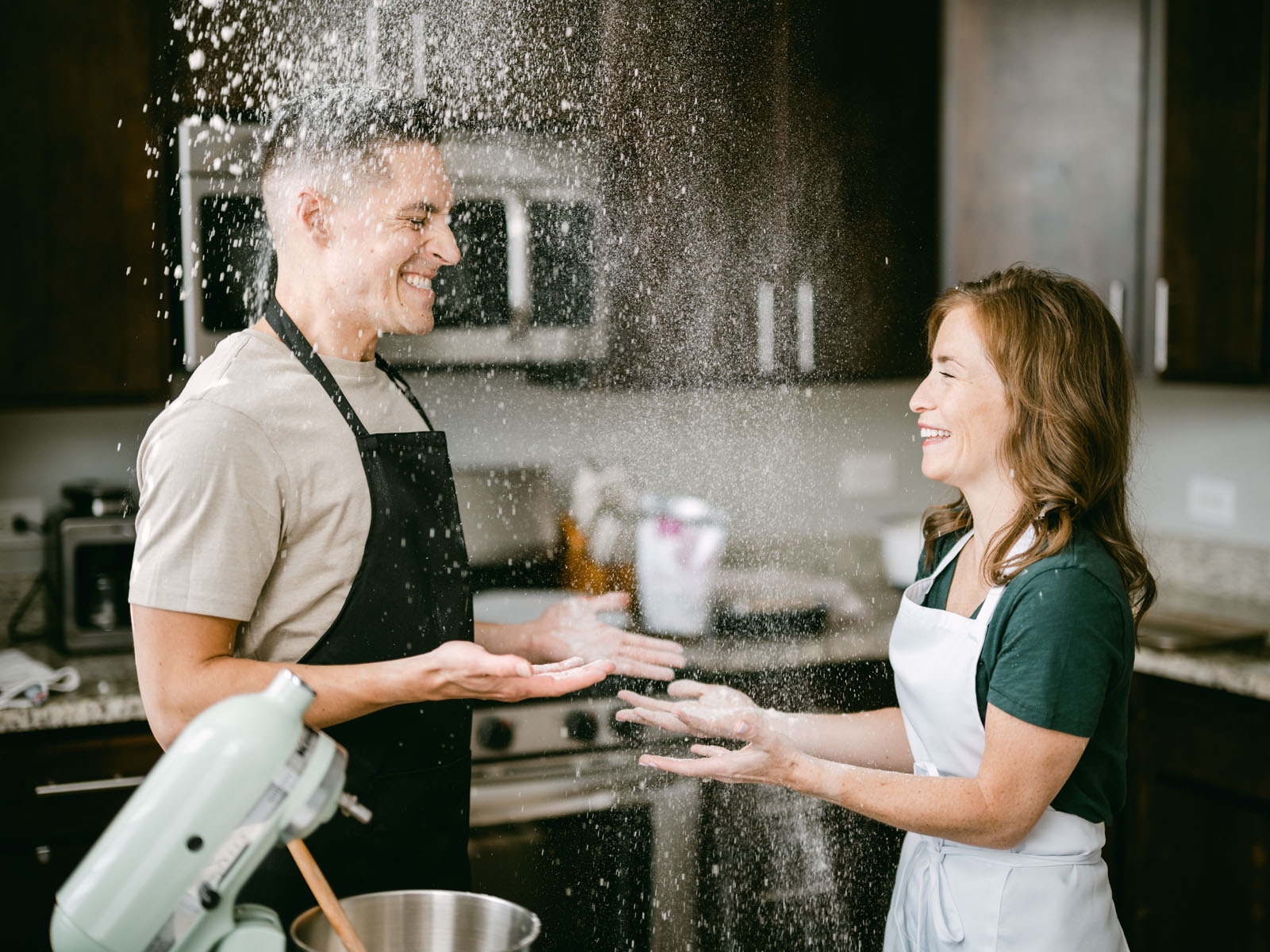 Baking cookies engagement shoot is a perfect way to have fun doing something delicious!
In their cute little kitchen, Emily + Brian had the frosting piping and the batter ready for baking. Their favorite recipes are chocolate chip and sugar cookies. Because it was an engagement shoot, their cookies were wedding themed with calendar and ring cookies. With their cute little doodle pup dutifully licking up the bits that fell to the floor. Penny got her own special bone cookies.
Because of their shared hobby of baking cookies, Emily + Brian wanted engagement photos in their kitchen doing what they love together.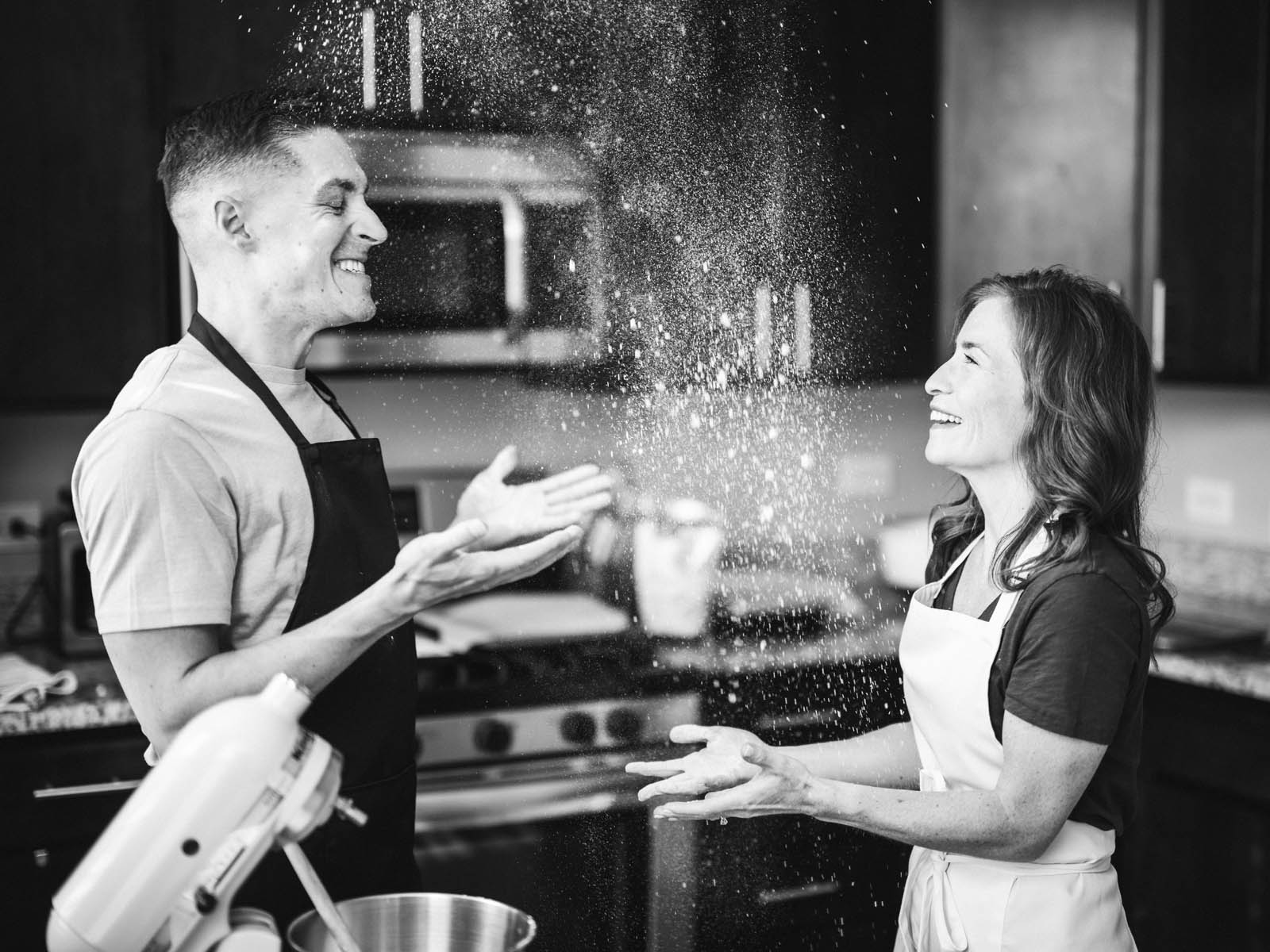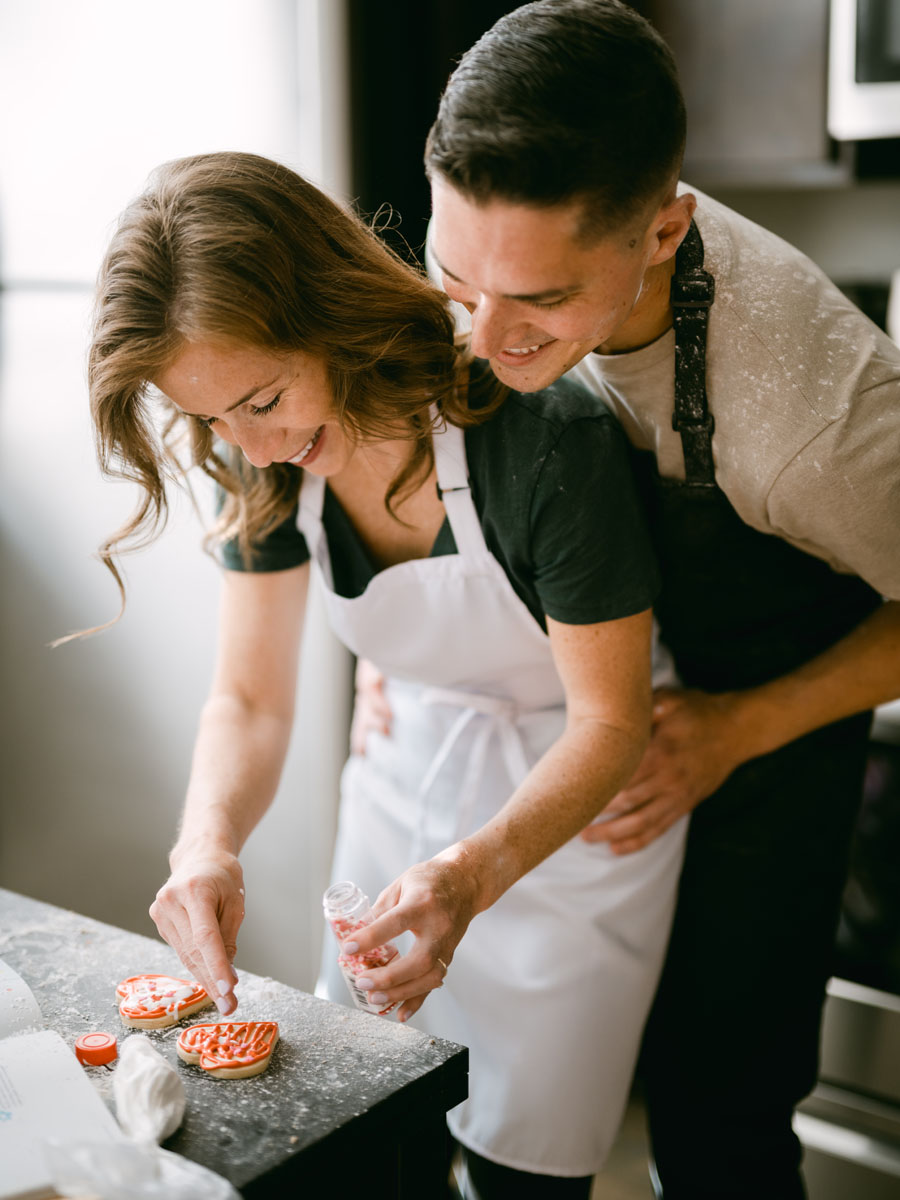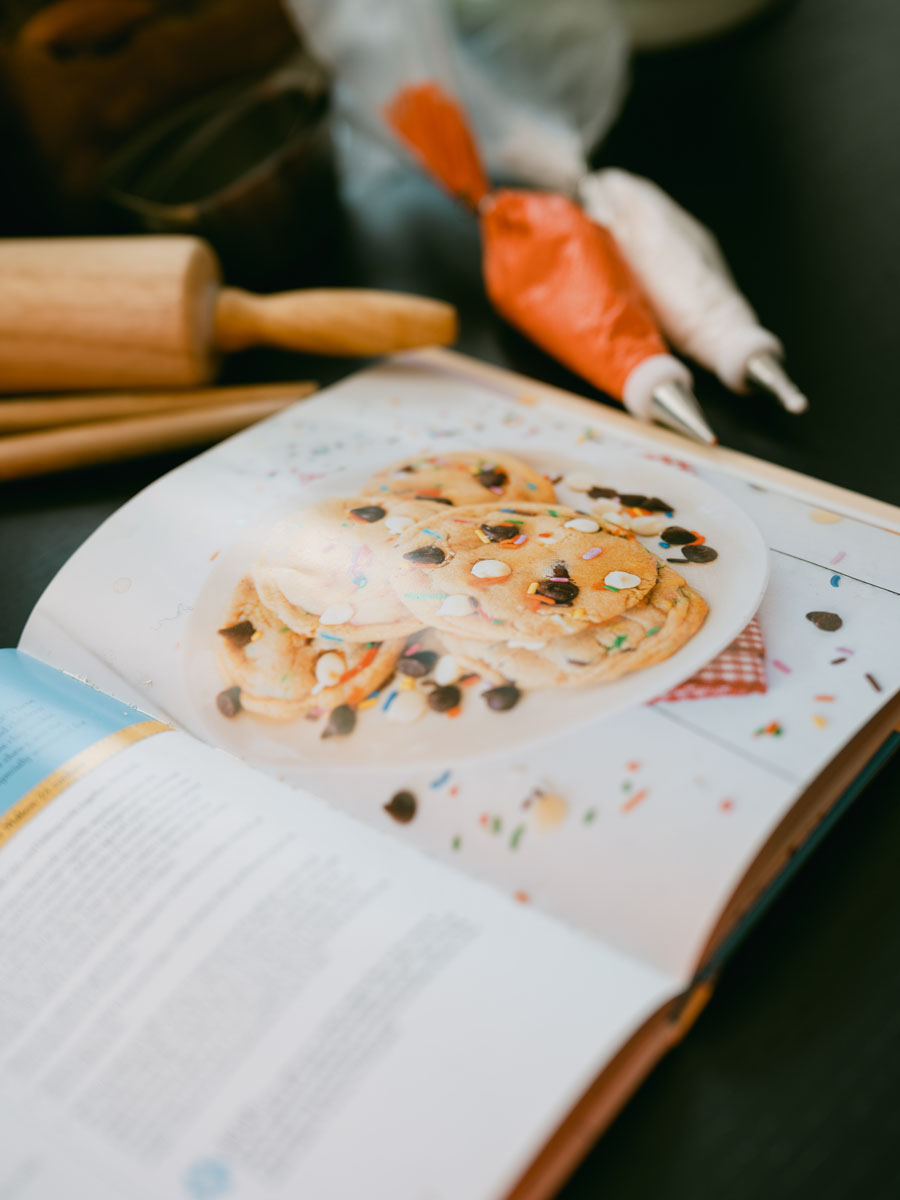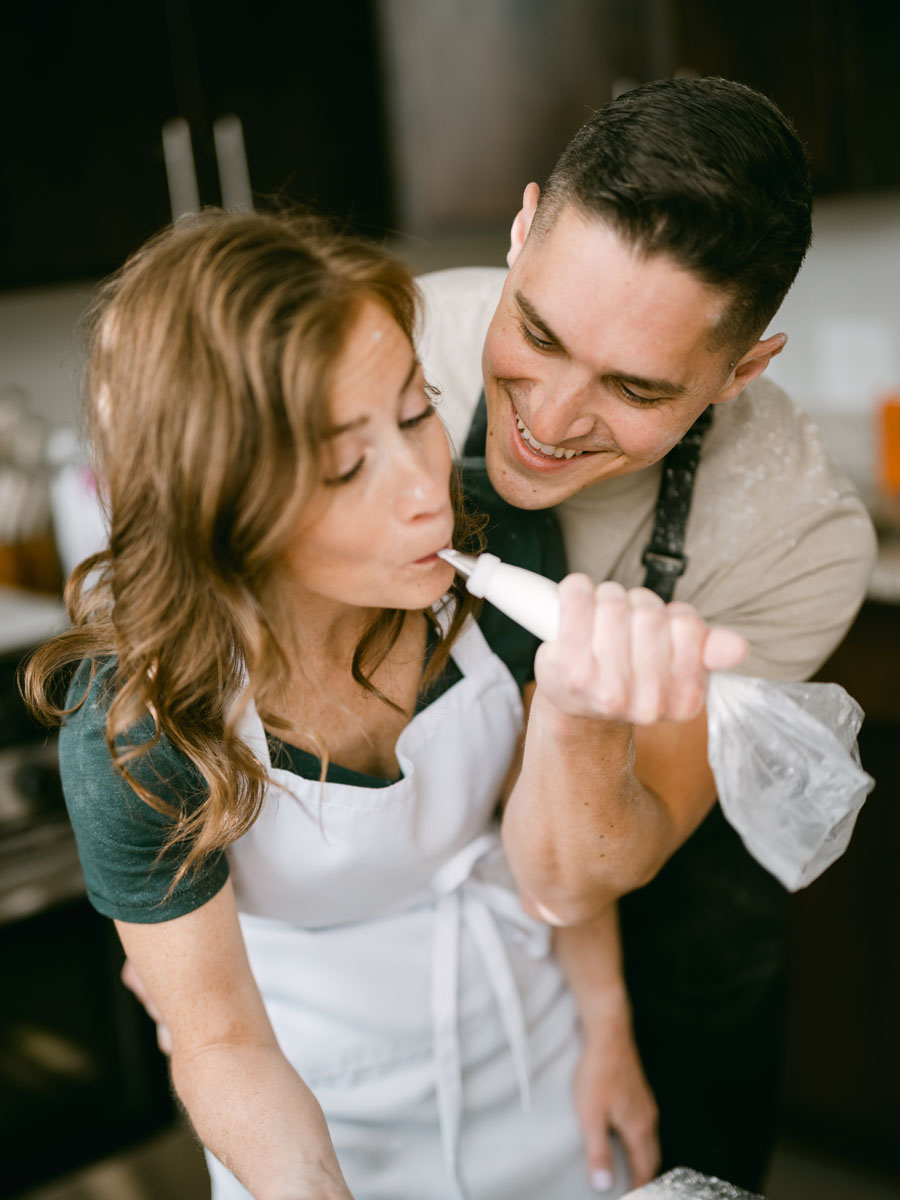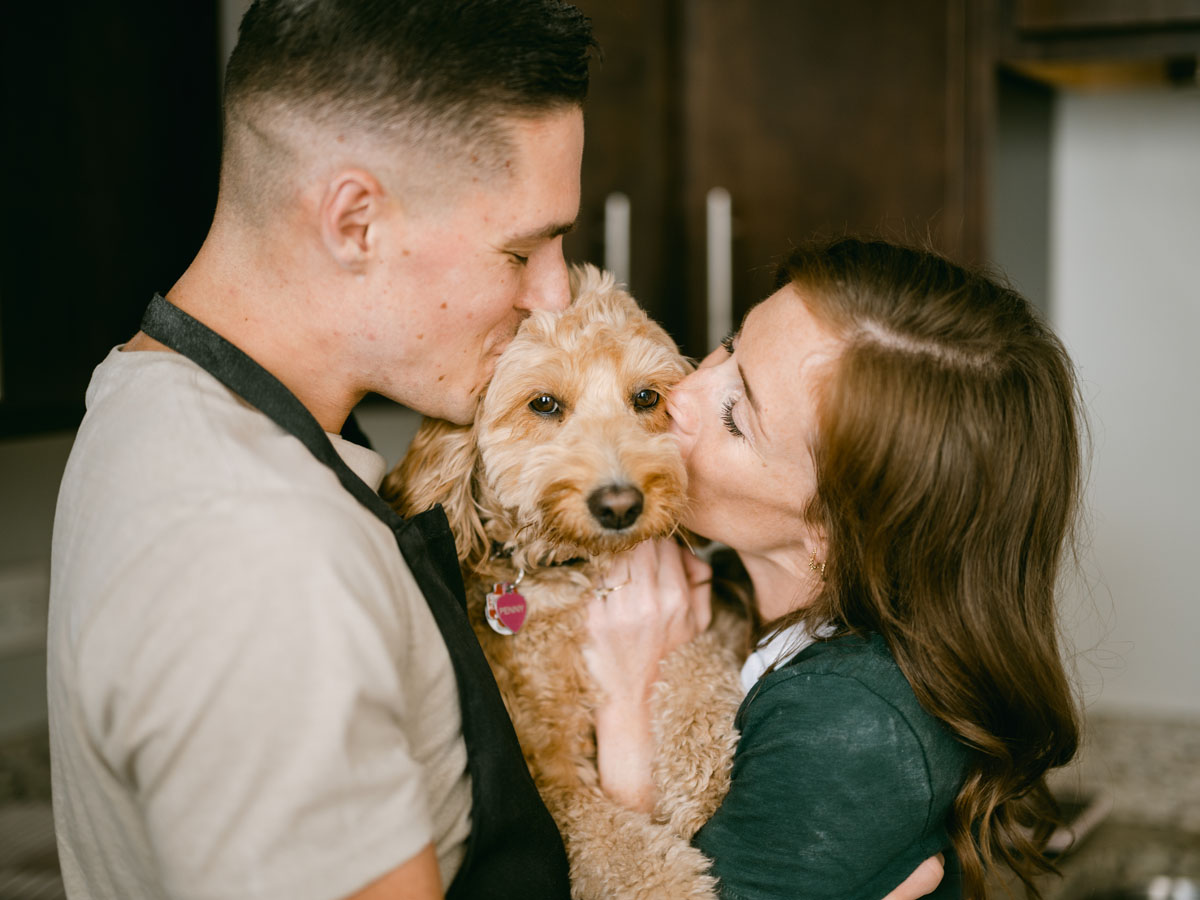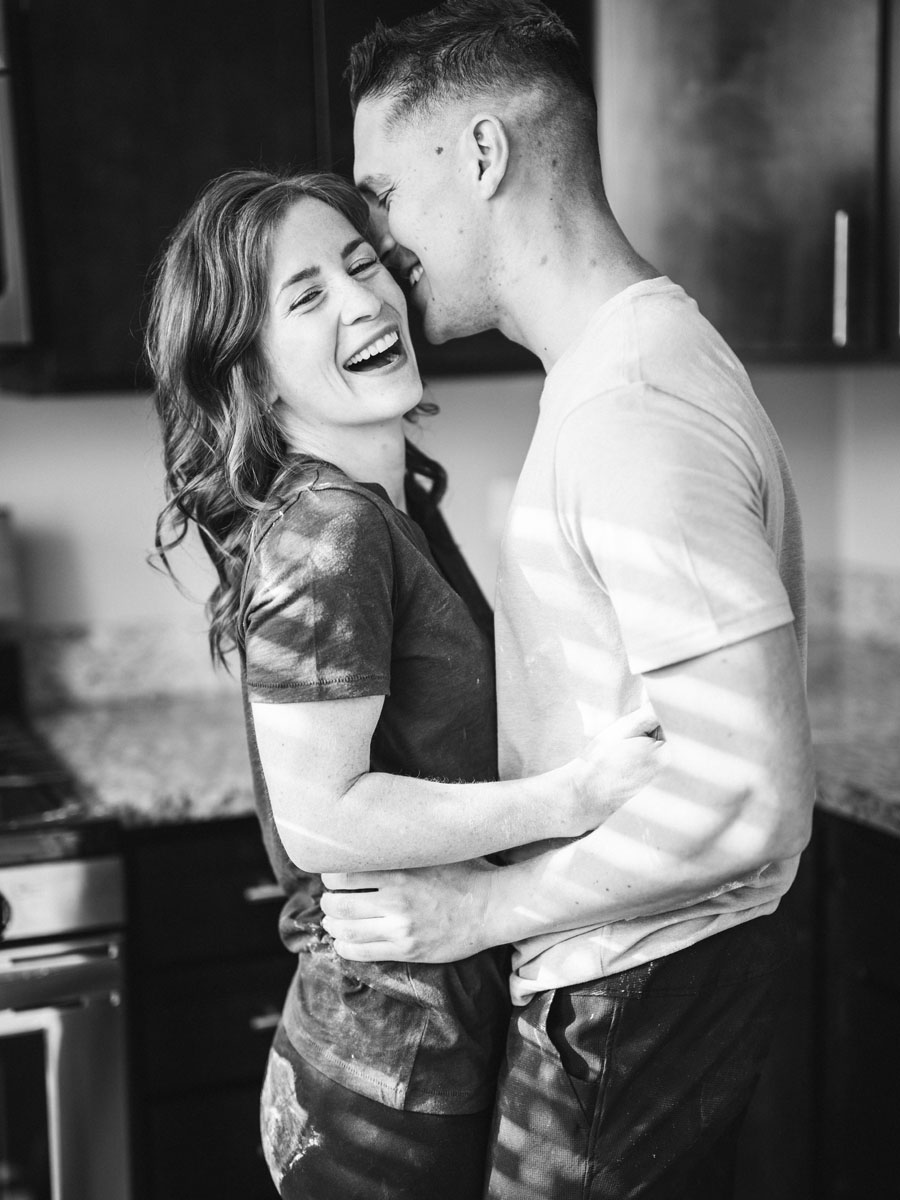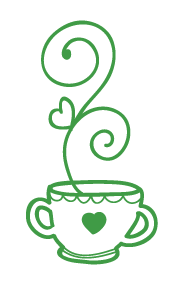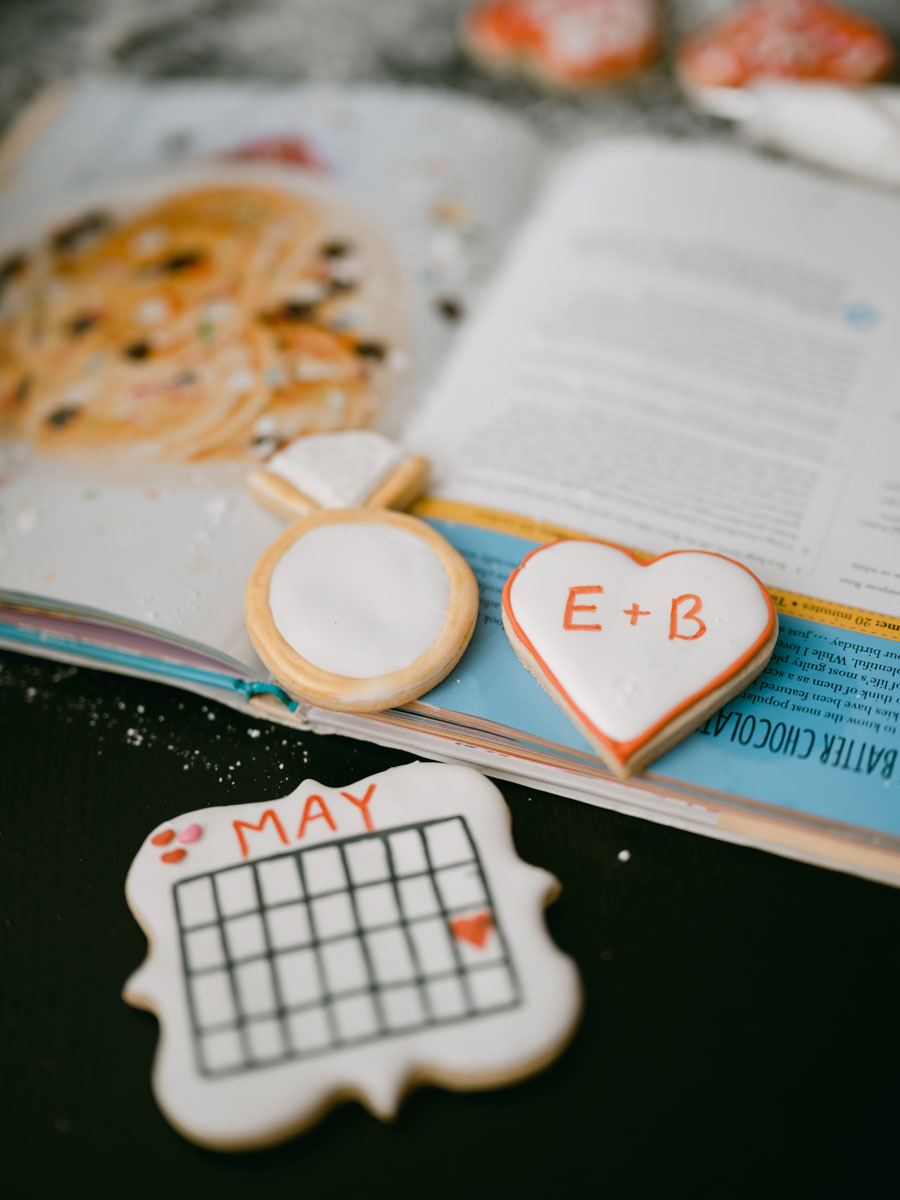 After the baking fun, they wanted a few formal photos at their favorite spot in Lincoln Park. By the honeycomb, they had some fun playing around together.