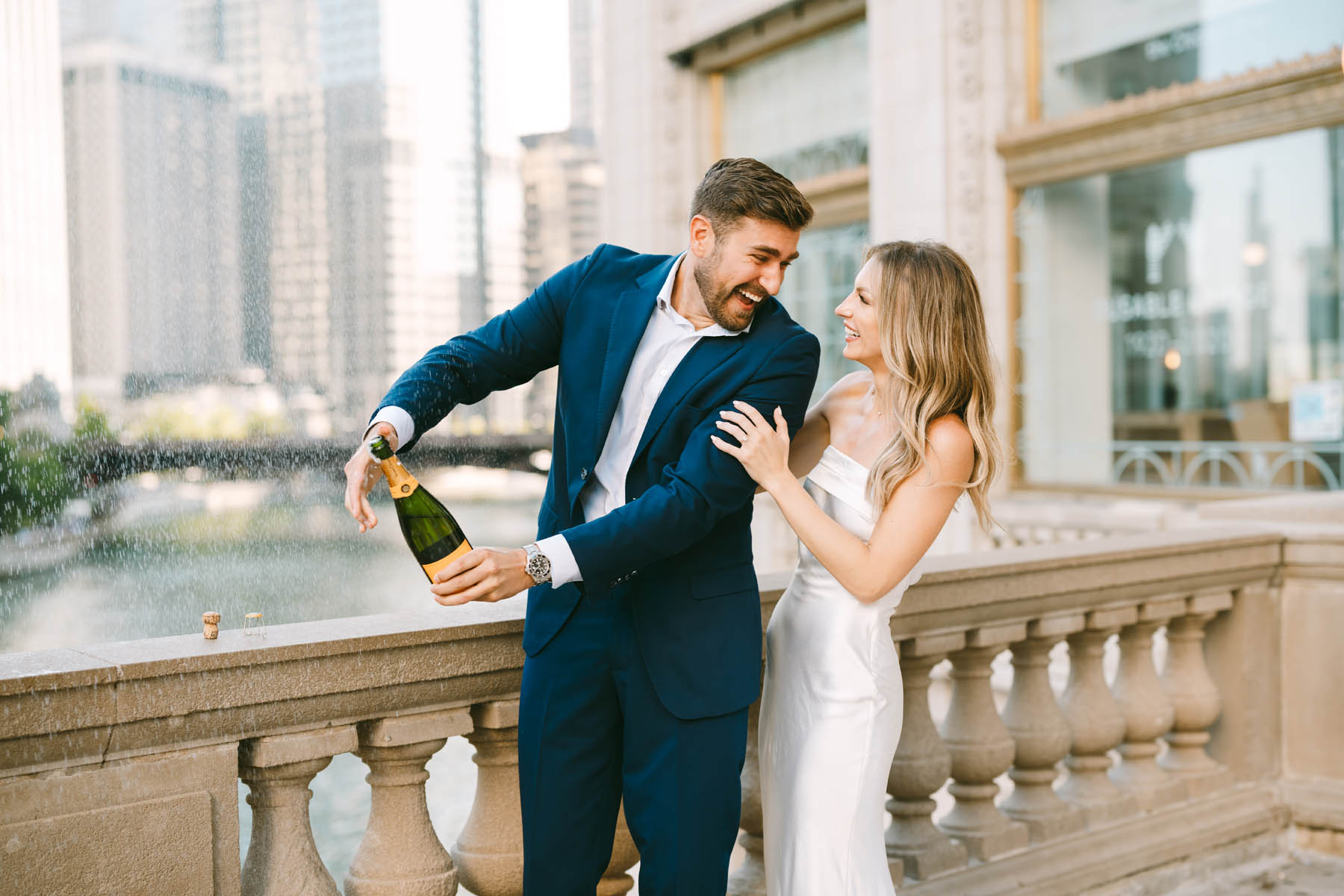 Looking so stunning in her white dress, Rachel and Tallib had so much fun popping the bubbly along the riverwalk.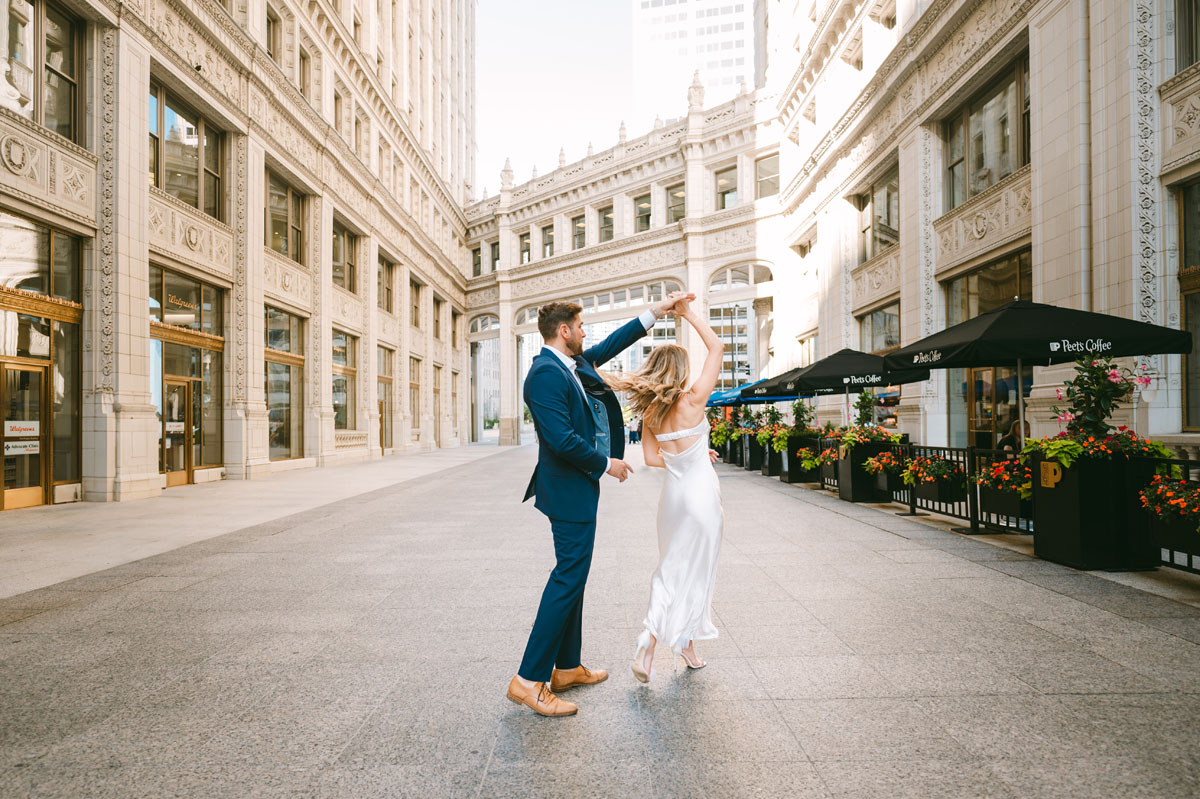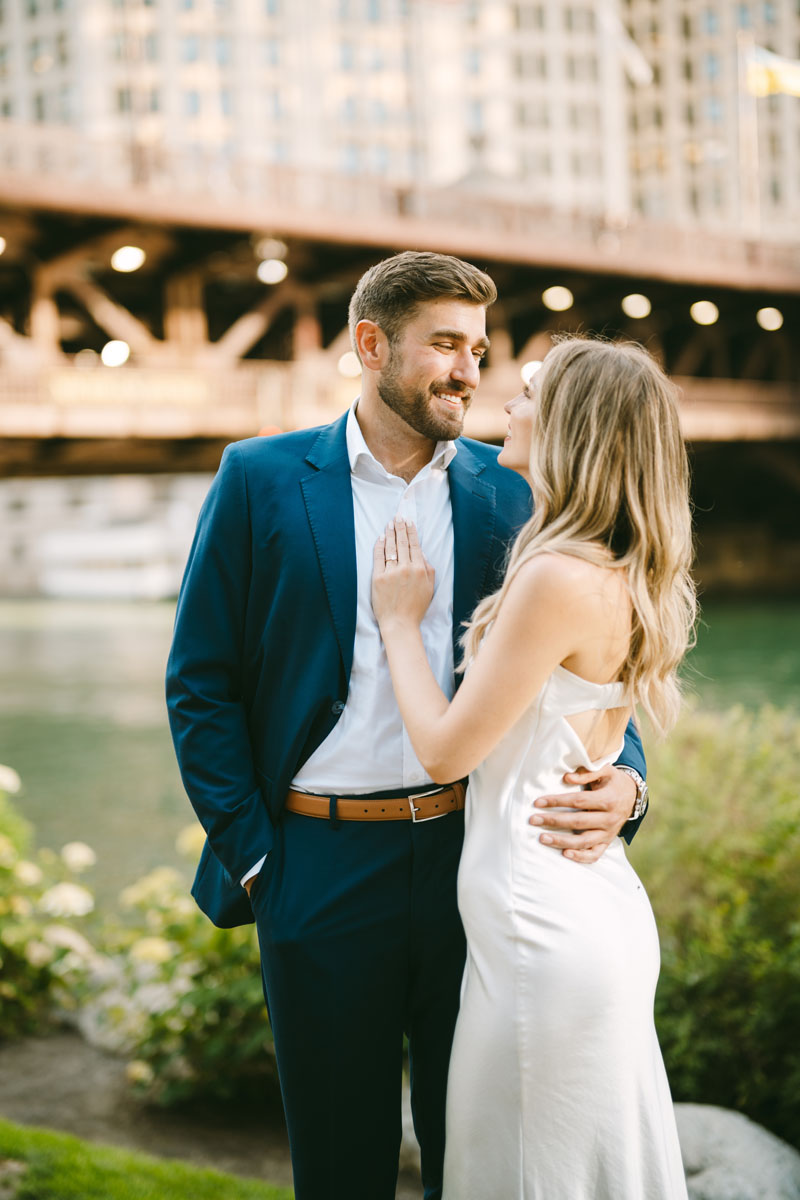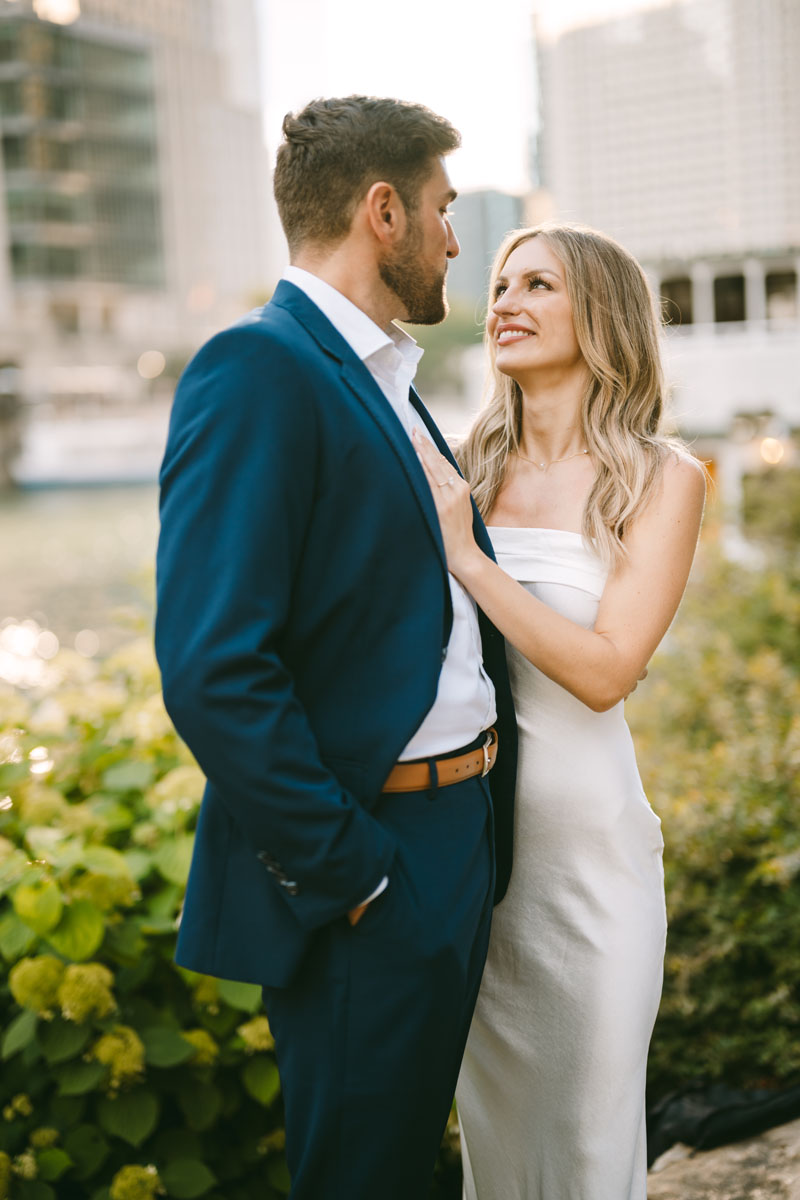 Rachel + Tallib were so excited their champagne pop engagement shoot!
It's not usually the groom that is the most excited about an engagement shoot, but Tallib couldn't wait for photos to show off his beautiful fiancé. The couple had so much fun taking Chicago riverwalk engagement photos. We shot from the Wrigley Building to the Wells Street bridge and they were ready for more photos!