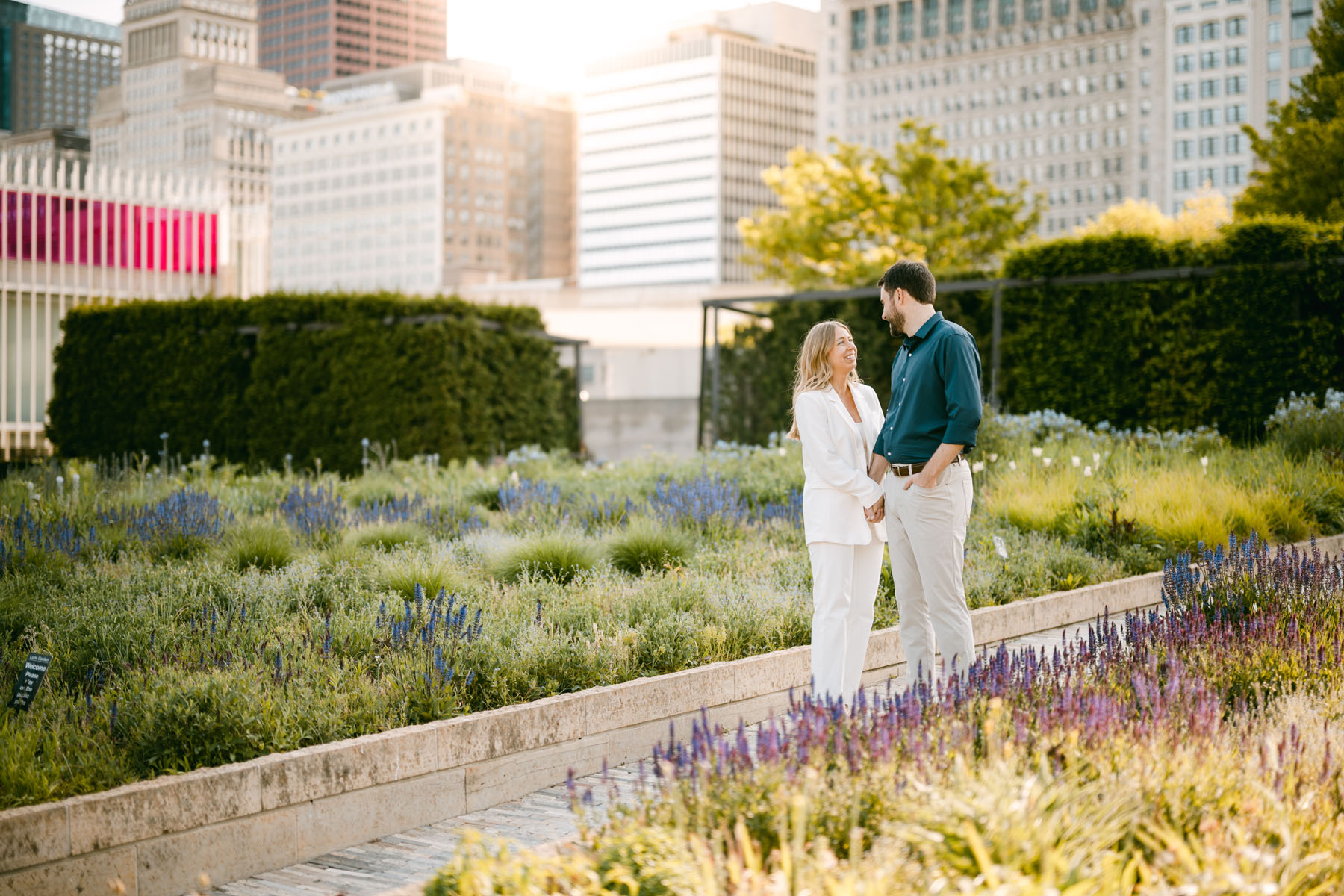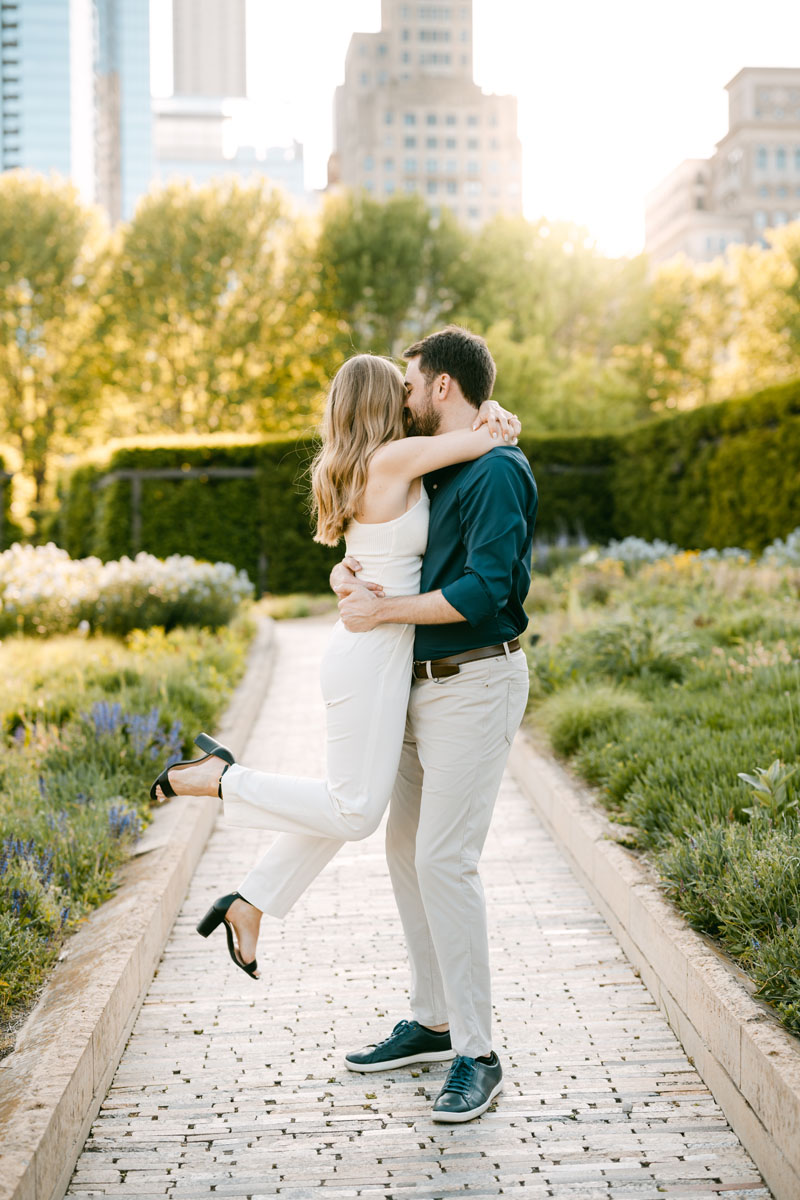 Jessica wore a chic white suit for their Lurie Garden engagement shoot. With the afternoon sun beaming down, she took off the jacket to show off her matching crop top.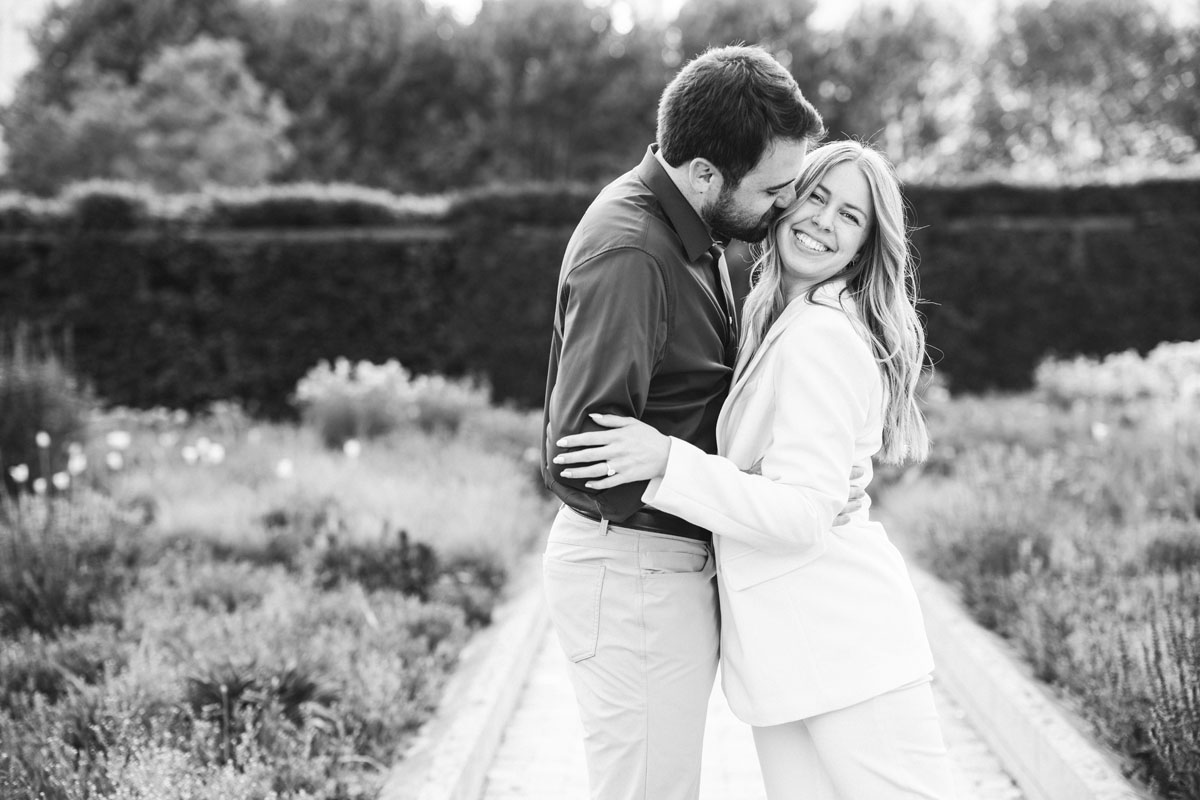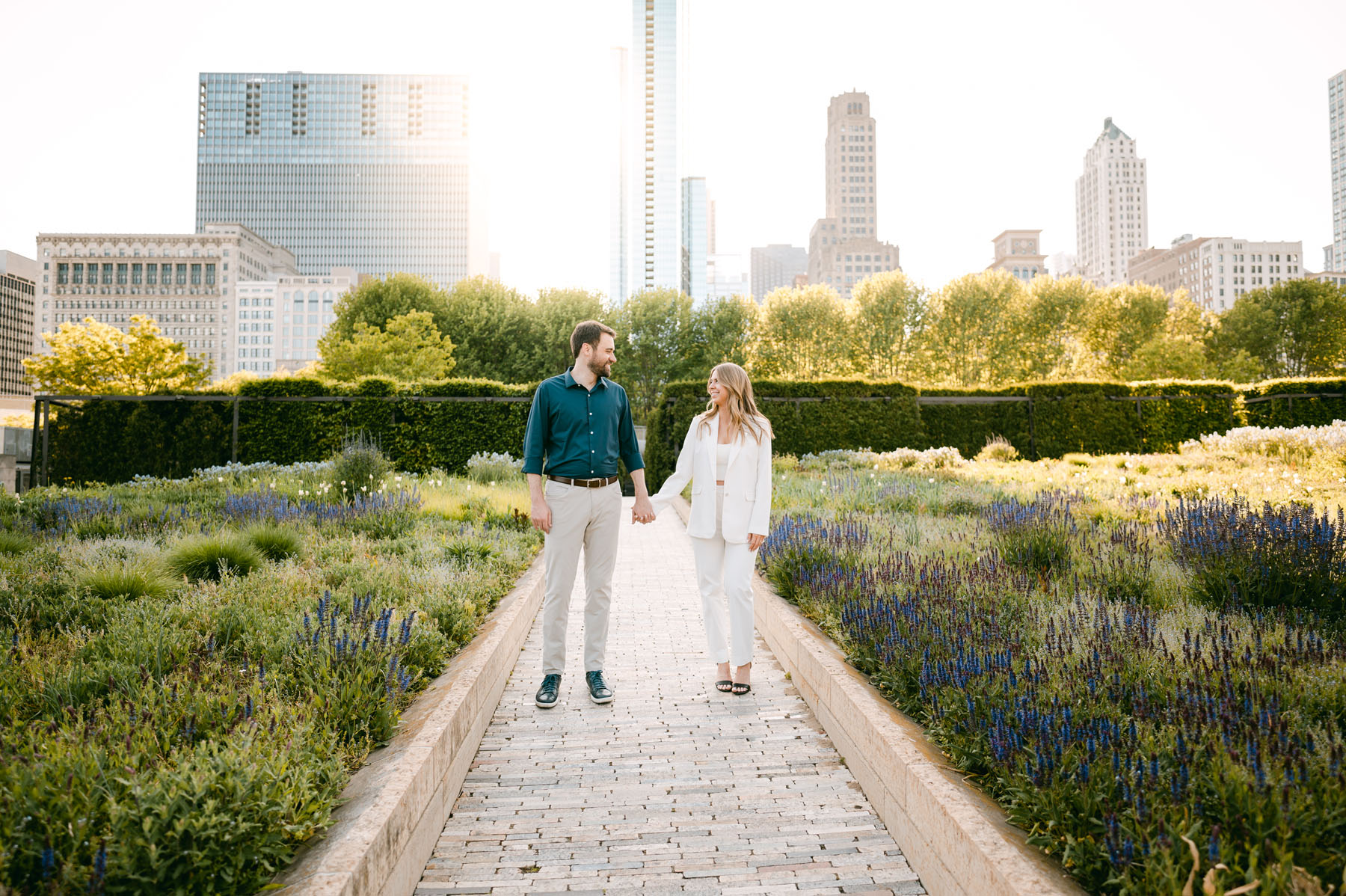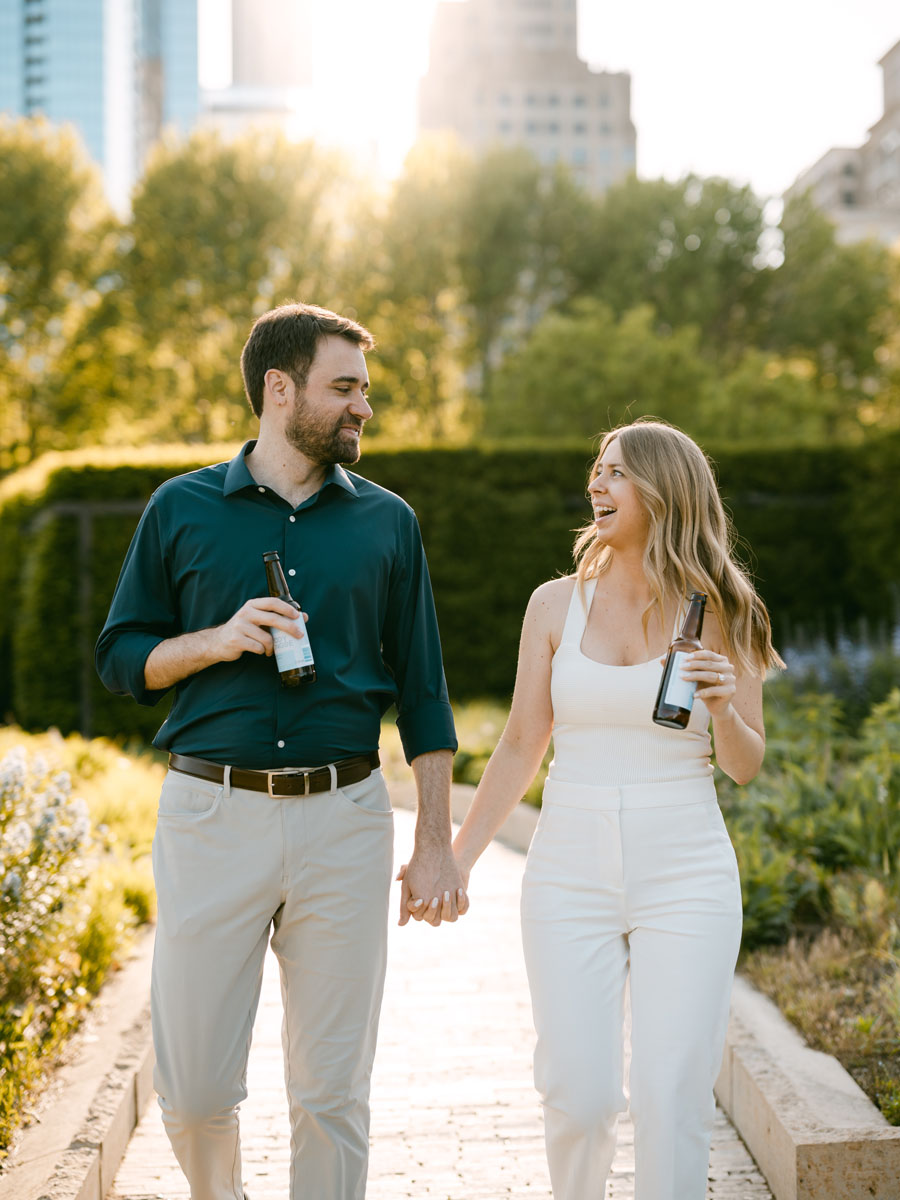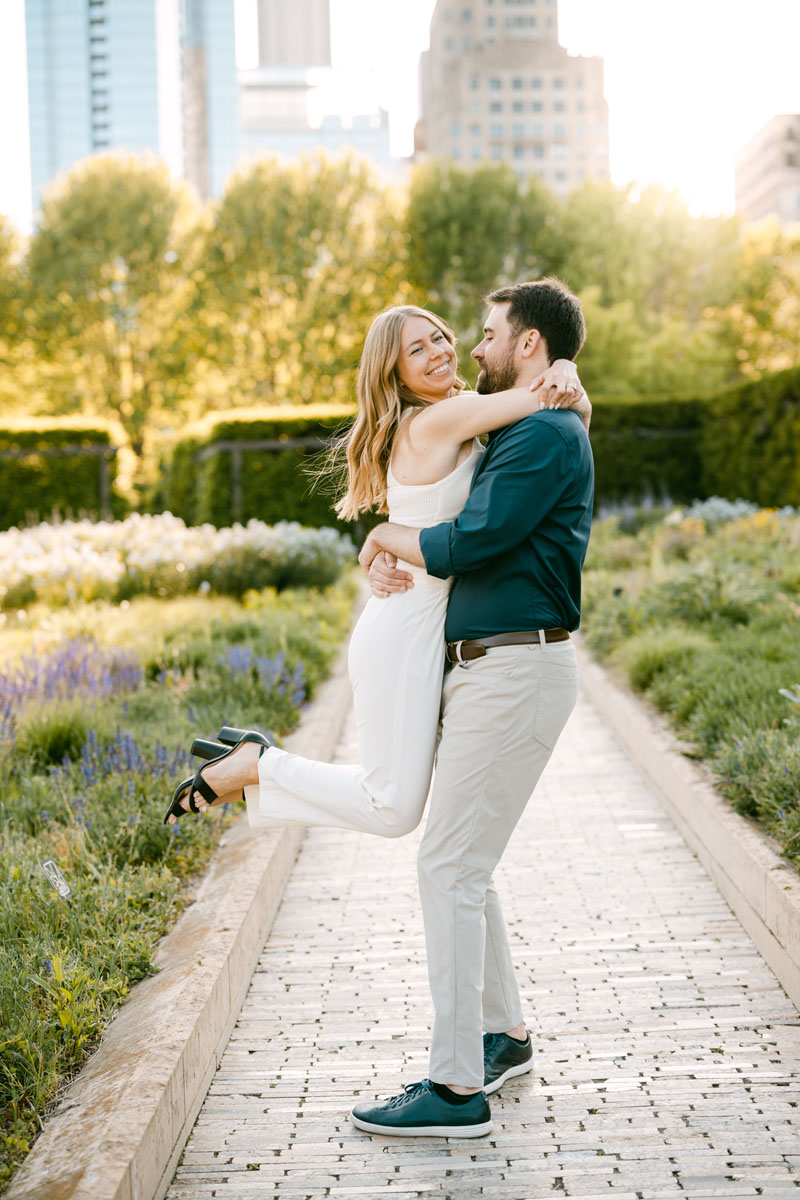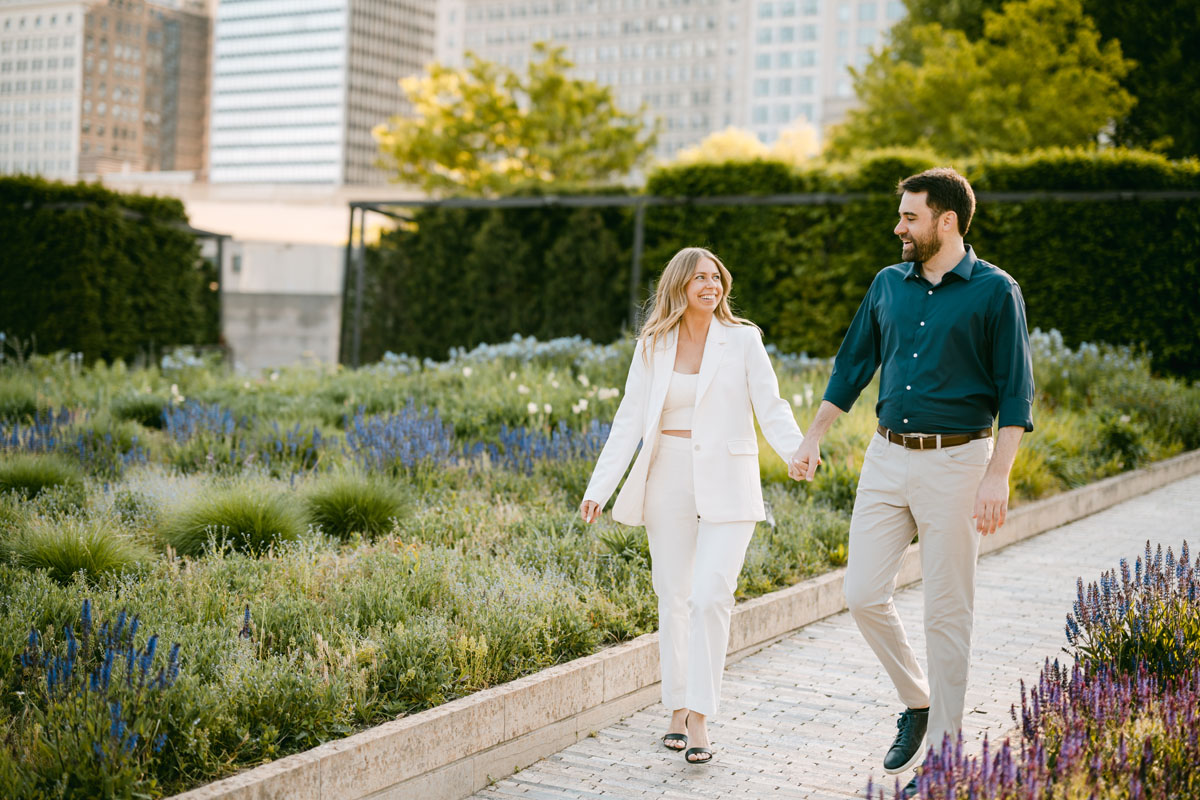 With chilled beers in the cooler, Jessica + Griffin were ready to have some fun on their Lurie Garden engagement shoot. Because it was a pretty hot day, they enjoyed a quick break to sip ice cold cocktails. The spring flowers were blooming and the Lurie garden was picture perfect for an engagement shoot. Griffin had a last minute flight to London schedule, so we had to cut our shoot a little short so he could make it to the airport on time.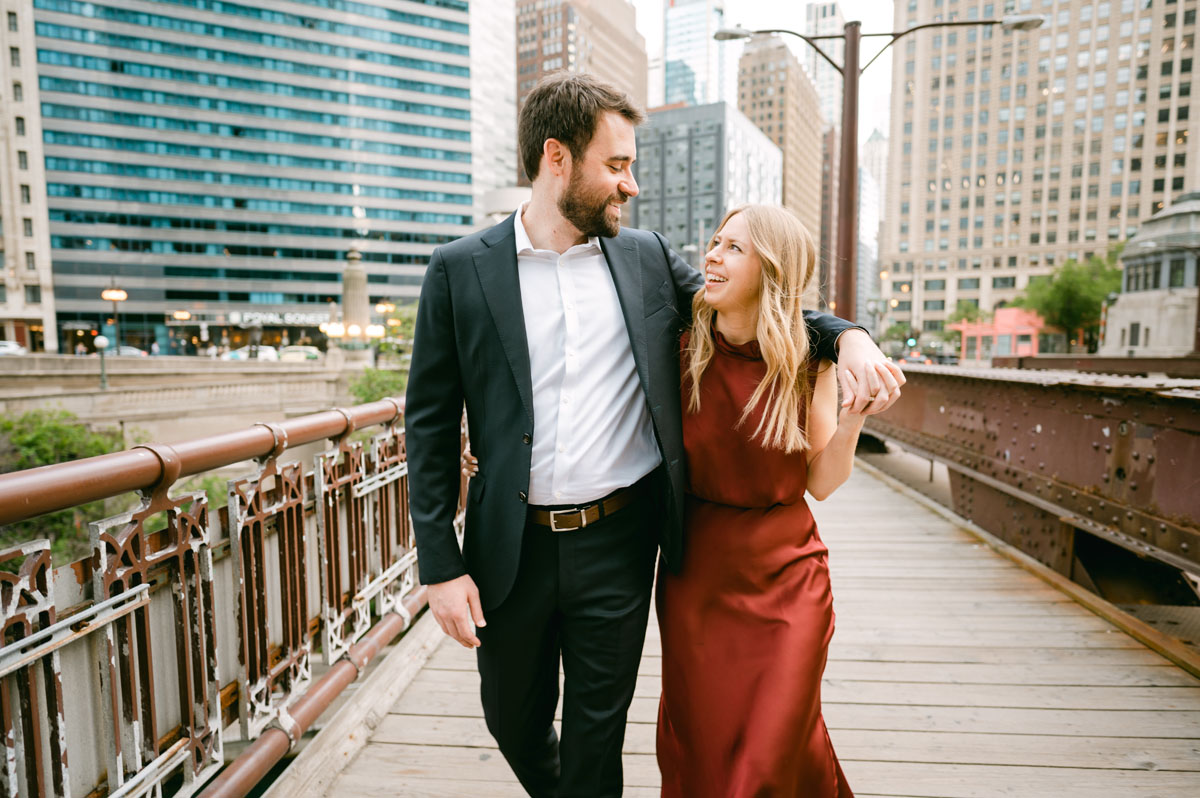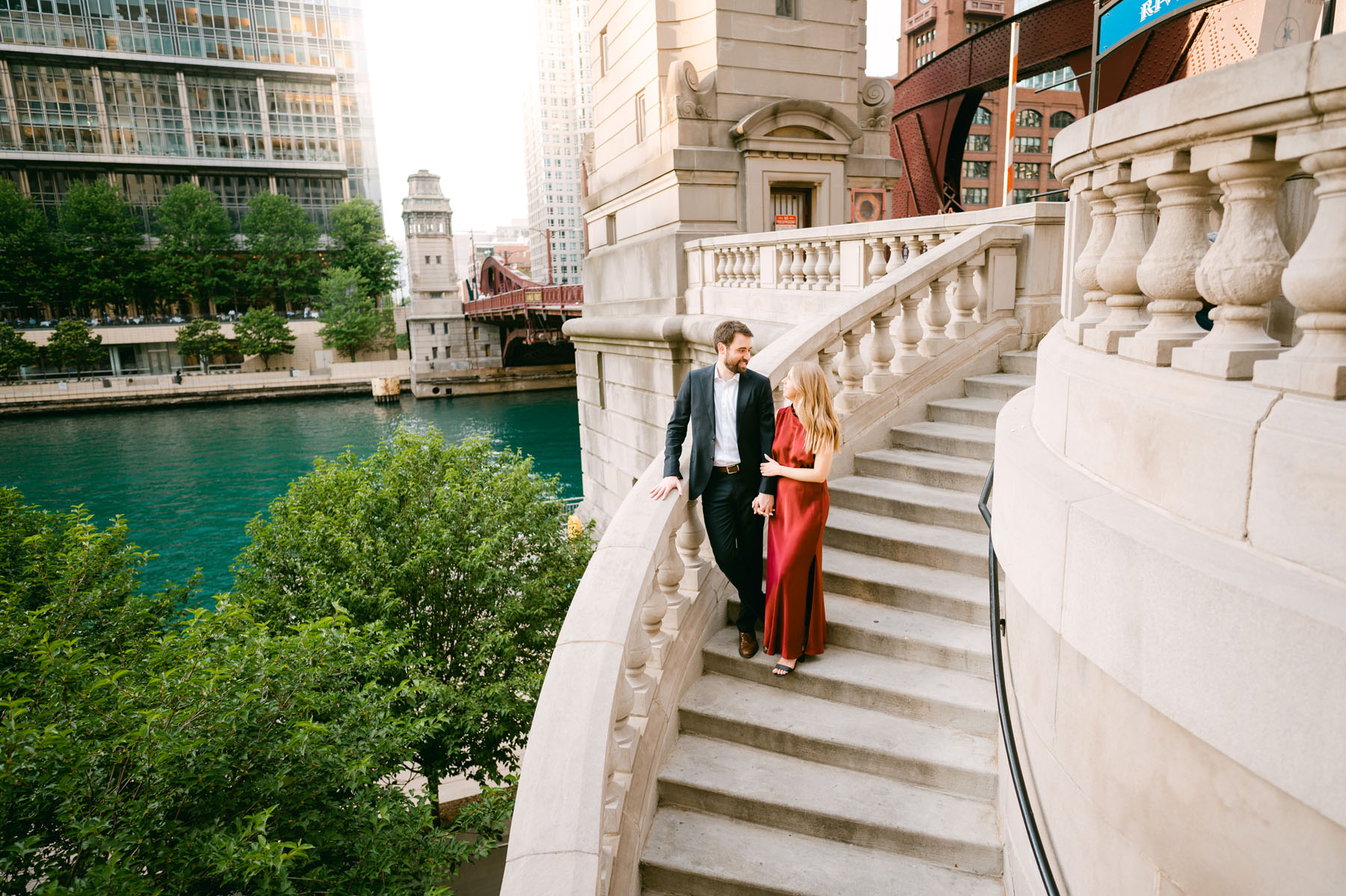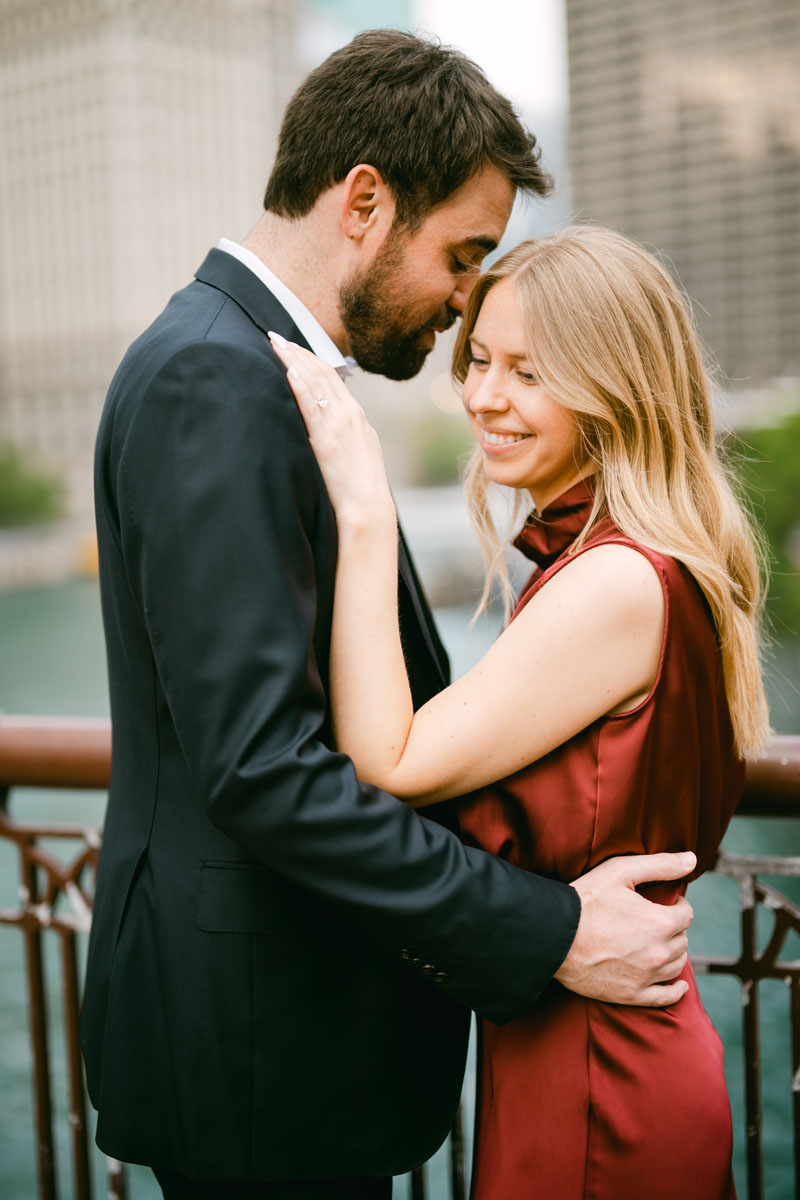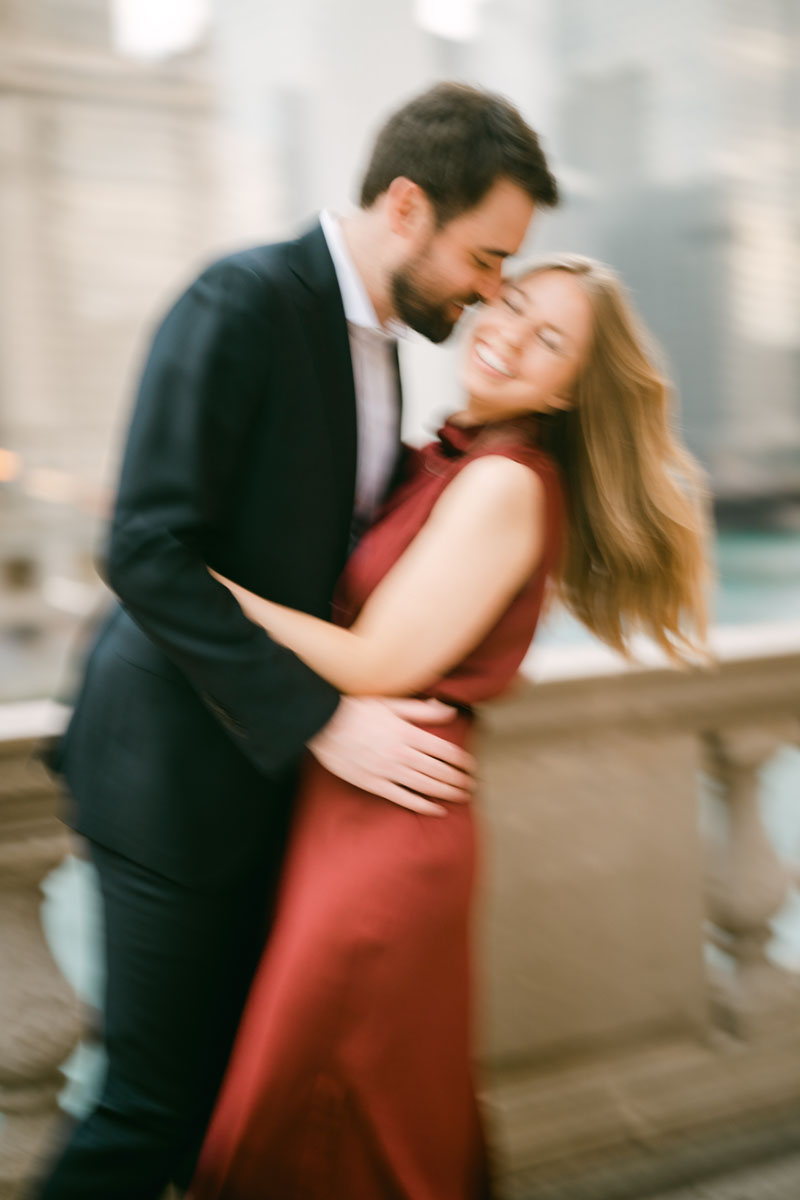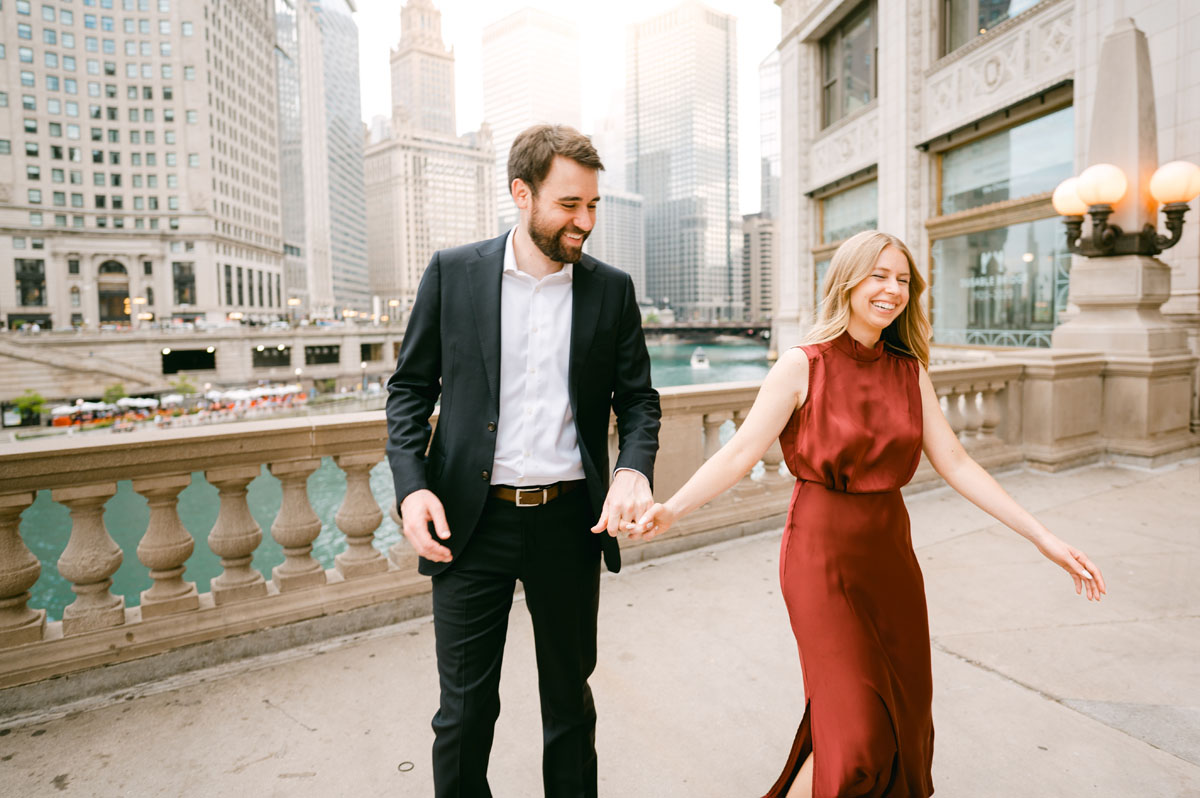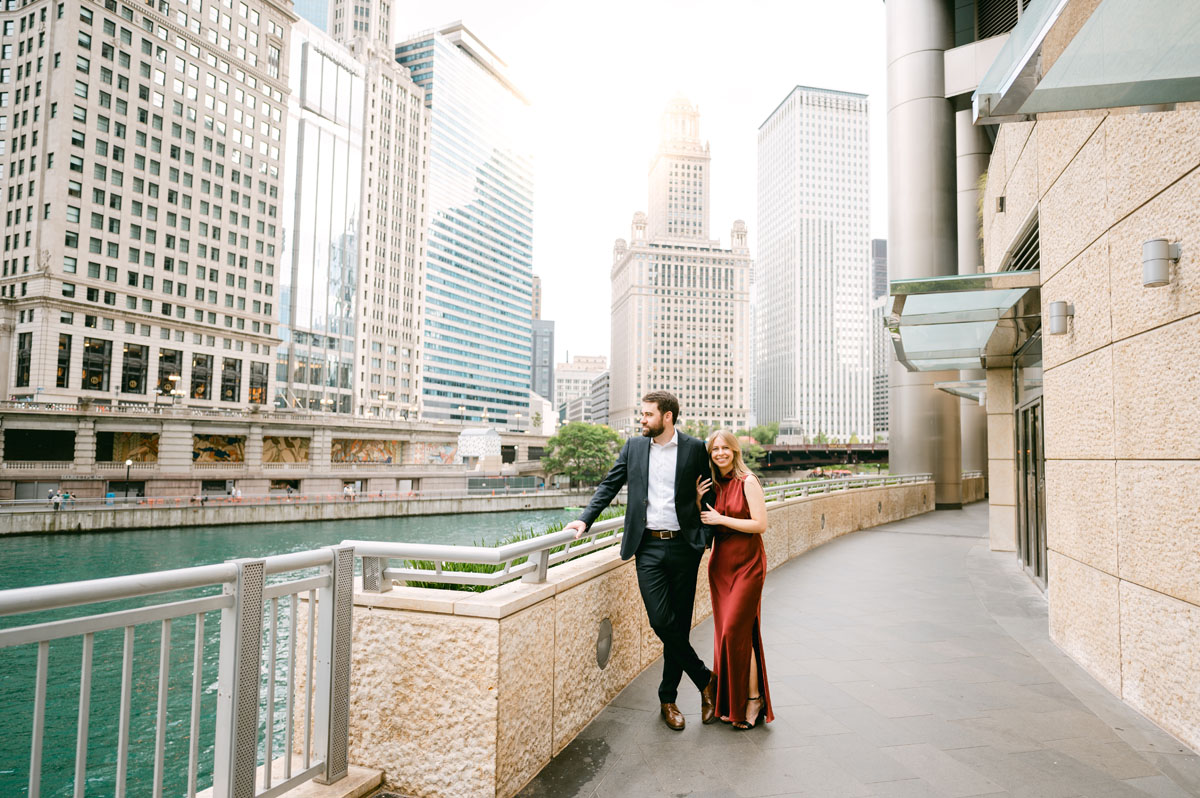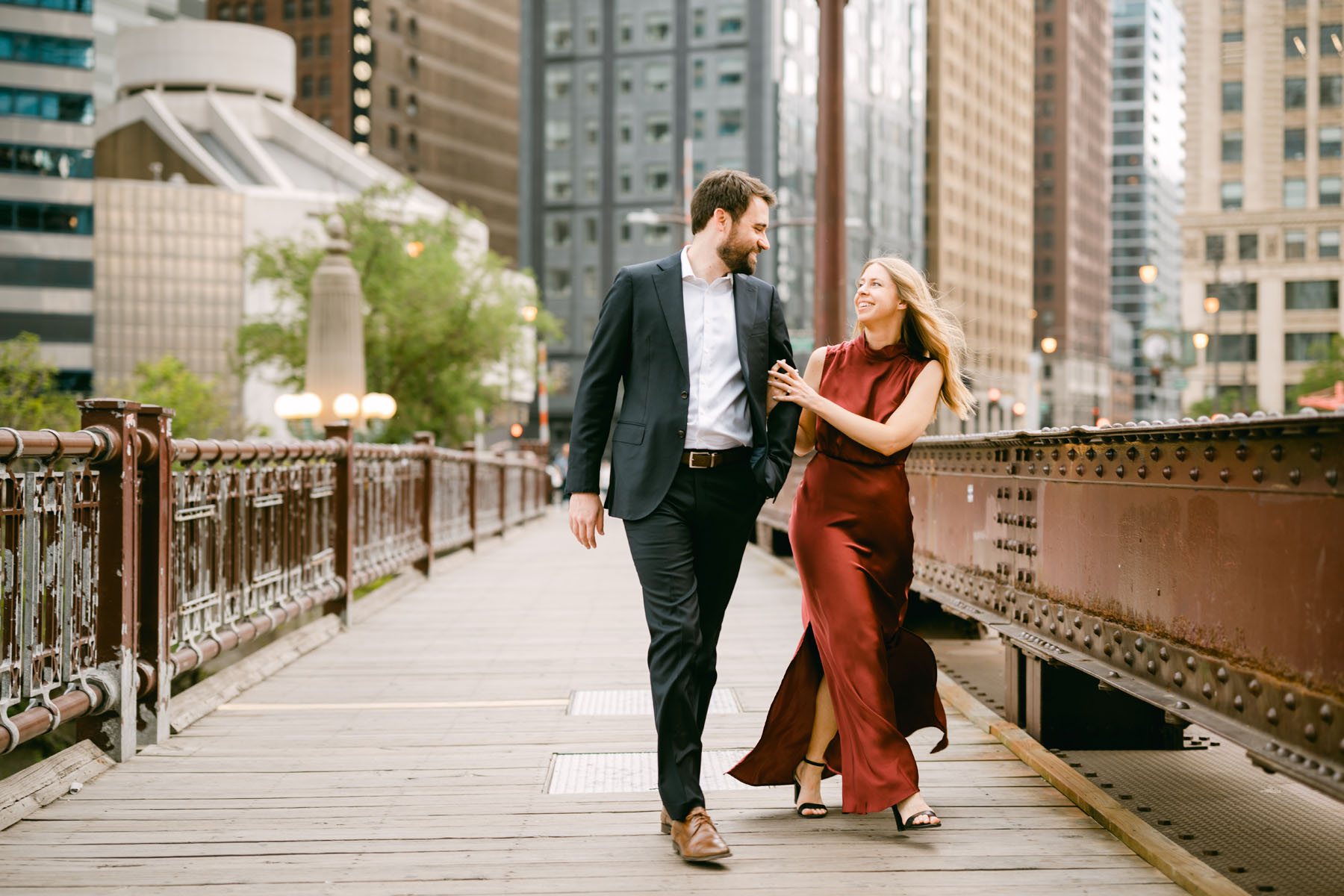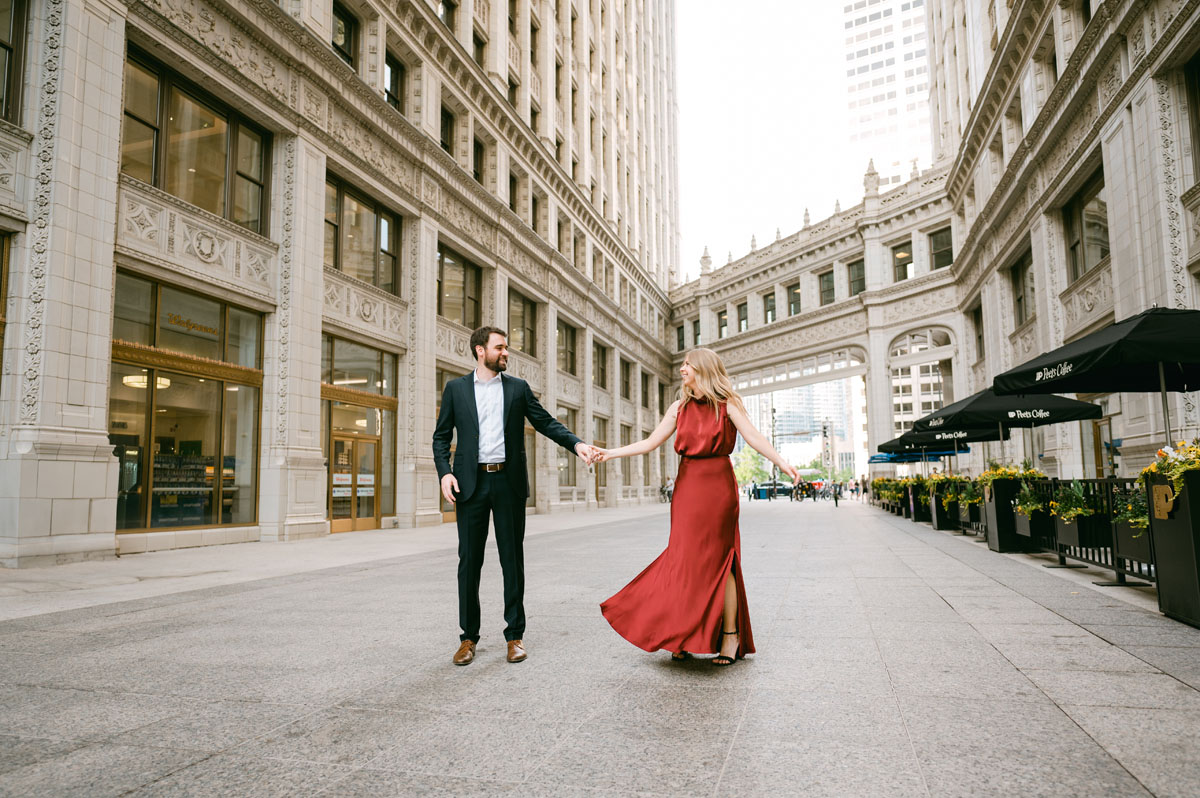 Rocking a gorgeous red flowing dress, Jessica looked amazing walking around the Chicago Riverwalk. With blue of the river and the greenery blooming, her red dress was the perfect accent.