Traveling in from Texas, Bridget + Zach were excited for their engagement weekend. Starting with their North Avenue Beach engagement shoot, the clouds loomed overhead. We got a few sprinkles and fortunately they did remember an umbrella.
With her lovely white engagement dress, Bridget looked stunning! A white engagement dress is the perfect outfit for a North Avenue beach engagement shoot.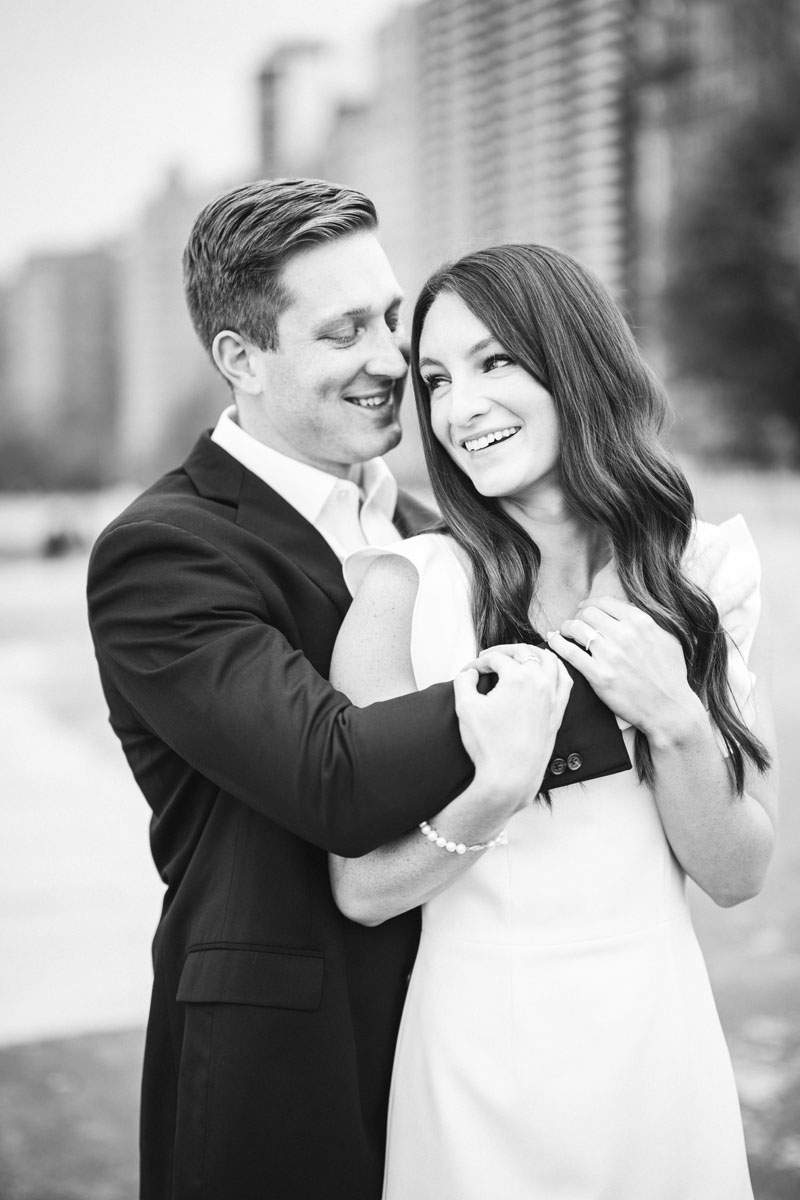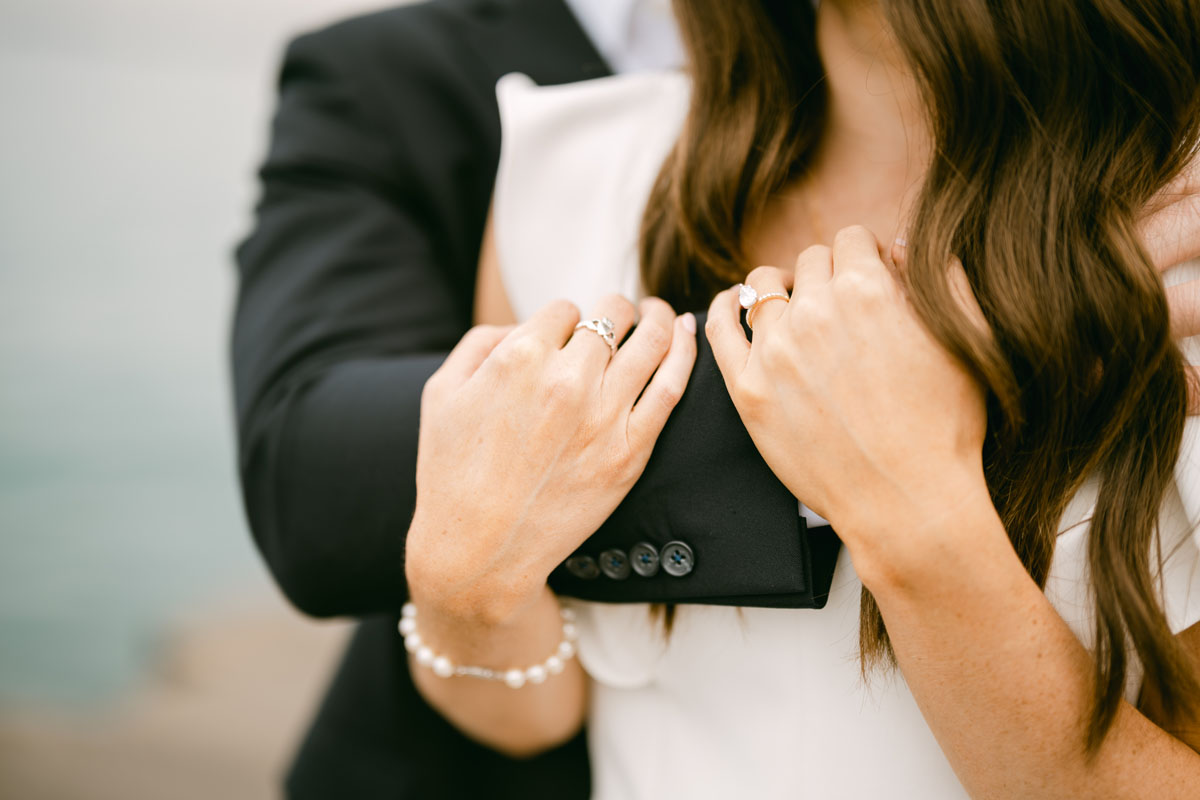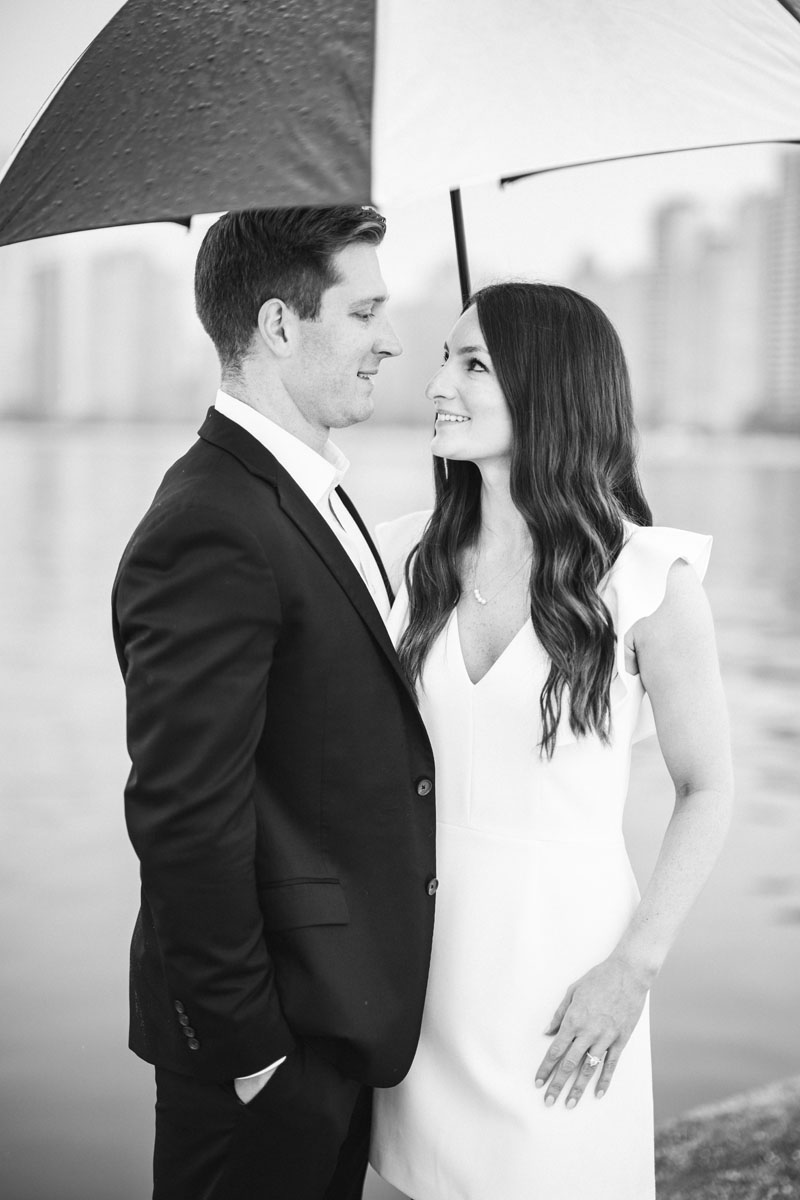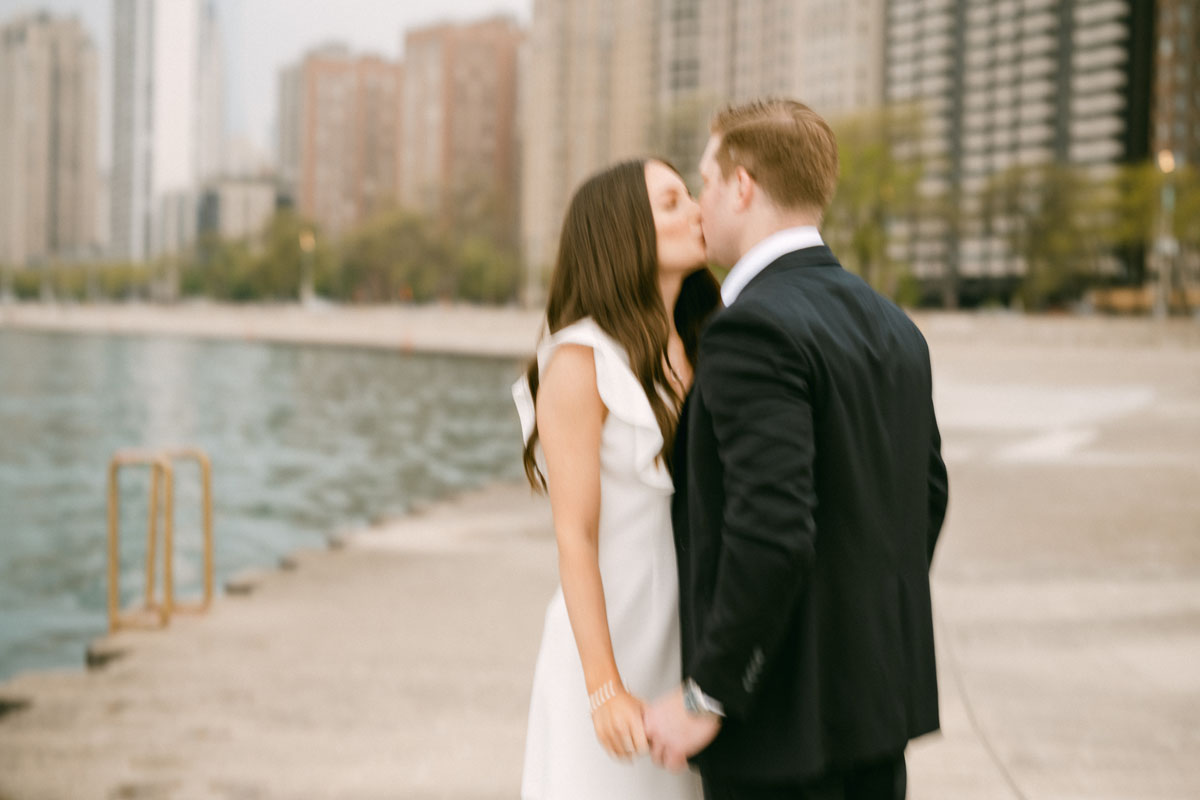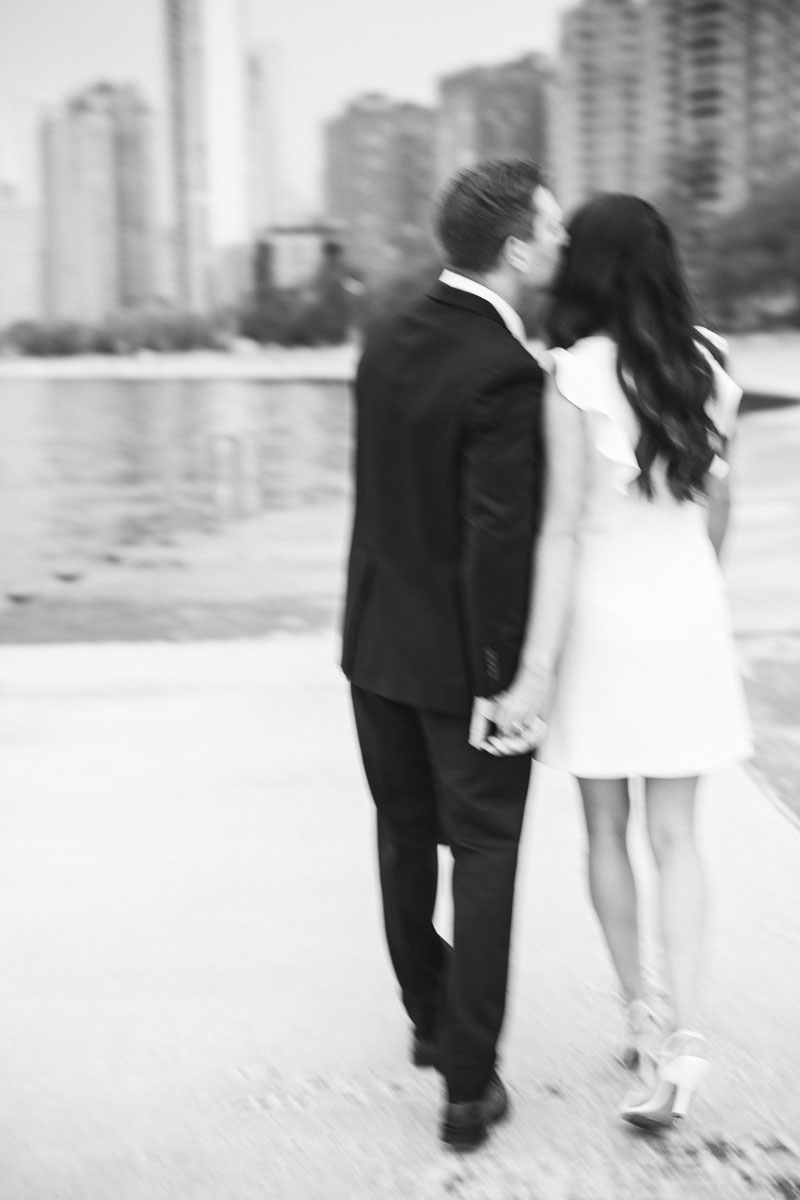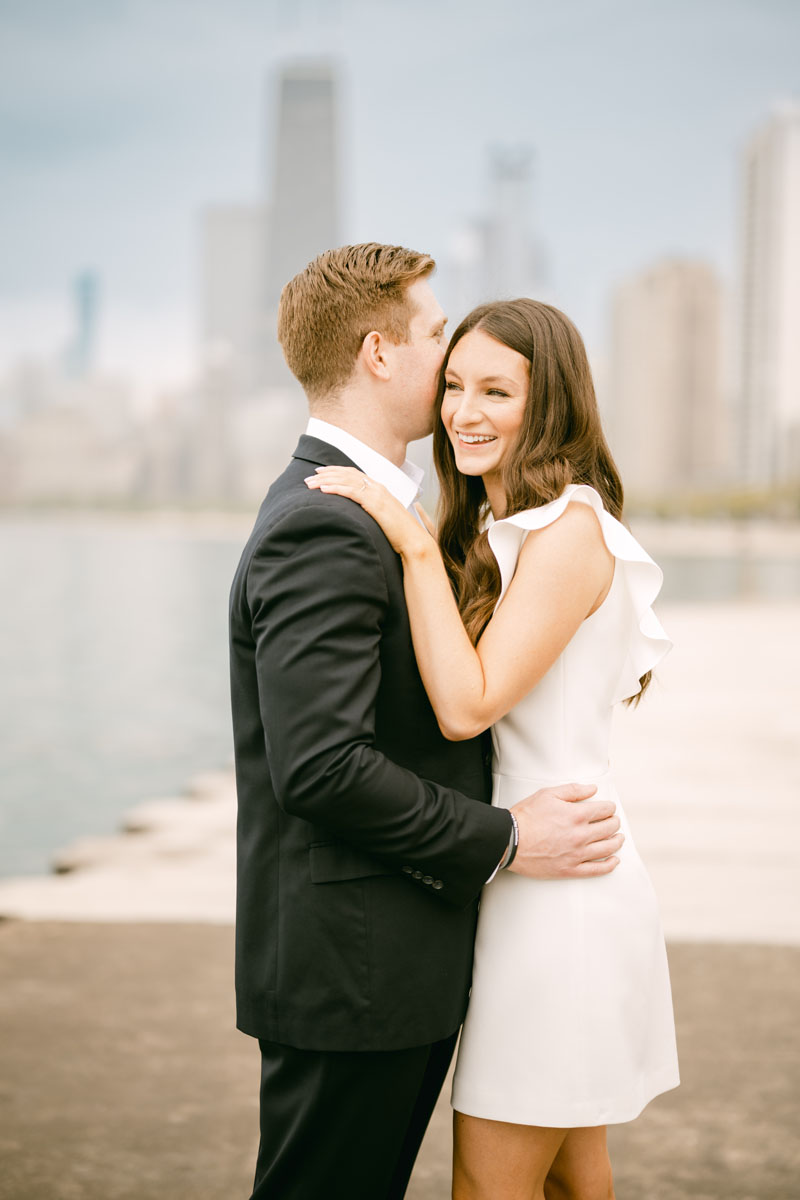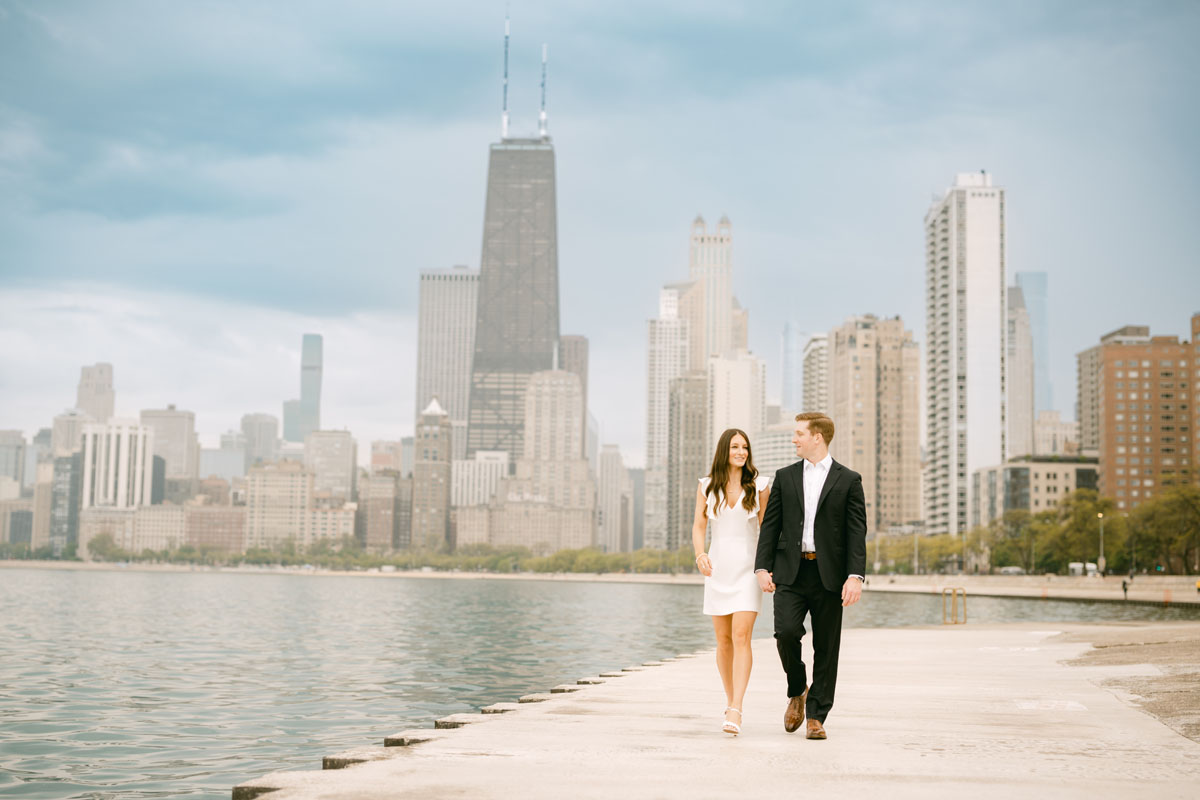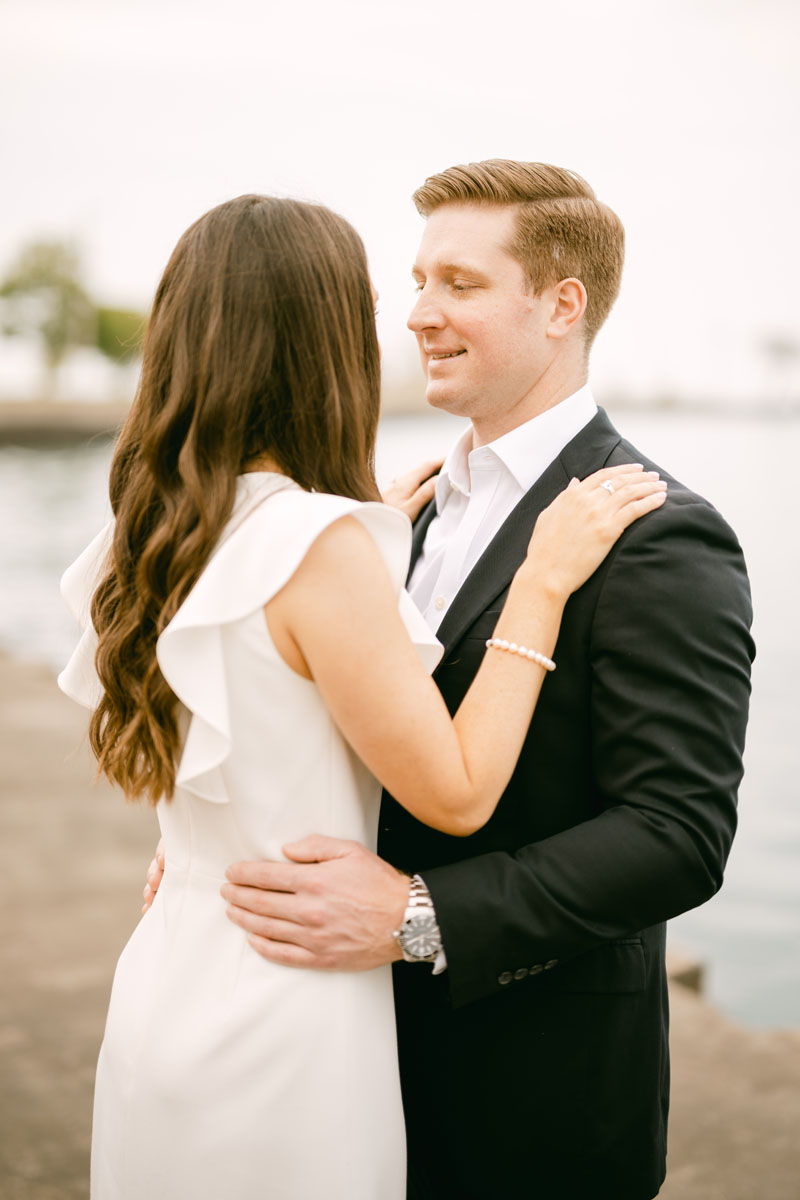 While traveling to Lincoln Park, the skies opened up and it poured! Escaping the rain, they made a pit stop at RJ Grunts for a wardrobe change. For a more casual engagement look, they opted for jeans and tees. The honeycomb in Lincoln Park has a plexiglass covering, so if you can make it there without getting too wet, it's a good spot for rainy day photos. When the rained cleared up, we had a fun lincoln park engagement shoot around the south pond.