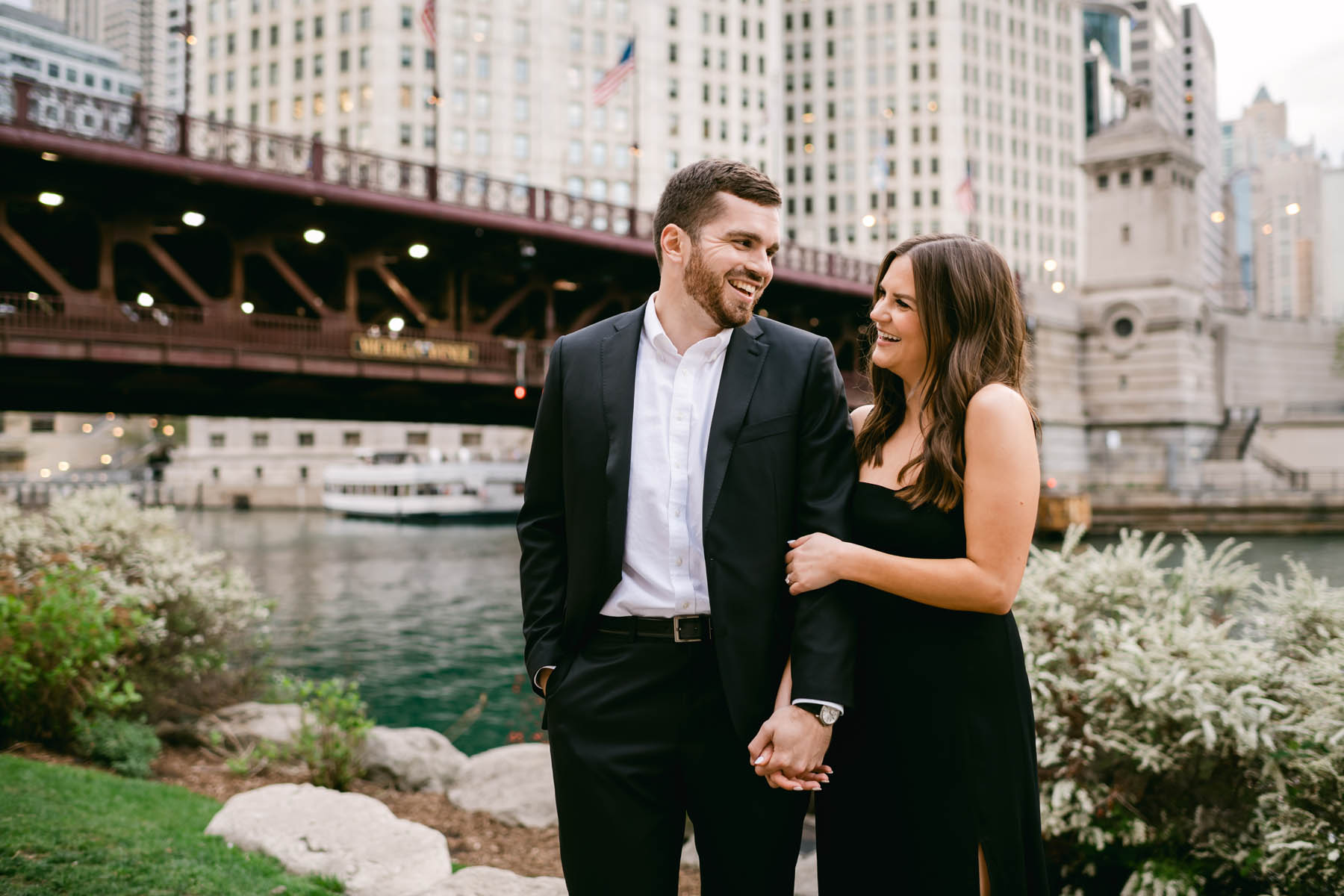 It was a perfect day for Emily + Kevin's spring engagement along the Chicago Riverwalk! With a little chill in the air, but sun in the beautiful blue sky, the happy couple had so much fun together.
They met as students at Notre Dame. She grew up in Arizona and he was from the east coast, so it was destiny that they met in the middle. After graduating, they both moved to Chicago to pursue careers in software engineering and finance. They are excitedly planning their wedding at Il Chorro in Arizona next spring.
Stopping at my favorite spots for their Chicago Riverwalk engagement shoot, we walked along the river. Then heading to the iconic Wrigley Building on Michigan Avenue. The magnificent glazed terra-cotta building is perfect for romantic spring engagement photos.
The south tower of the Wrigley Building was completed in April 1921 and the north tower in May 1924. Walkways between the towers were added at the ground level and the third floor. The walkway makes for a stunning engagement photo! In 1931, another walkway was added at the fourteenth floor to connect to offices of a bank in accordance with a Chicago statute concerning bank branch offices.
Emily chose an elegant white dress for their romantic spring engagement shoot. Because of the chilly wind, Kevin had to snuggle with her to warm her up!
After a quick wardrobe change in the car, we walked around for a few more spring engagement photos before the rain came pouring down!