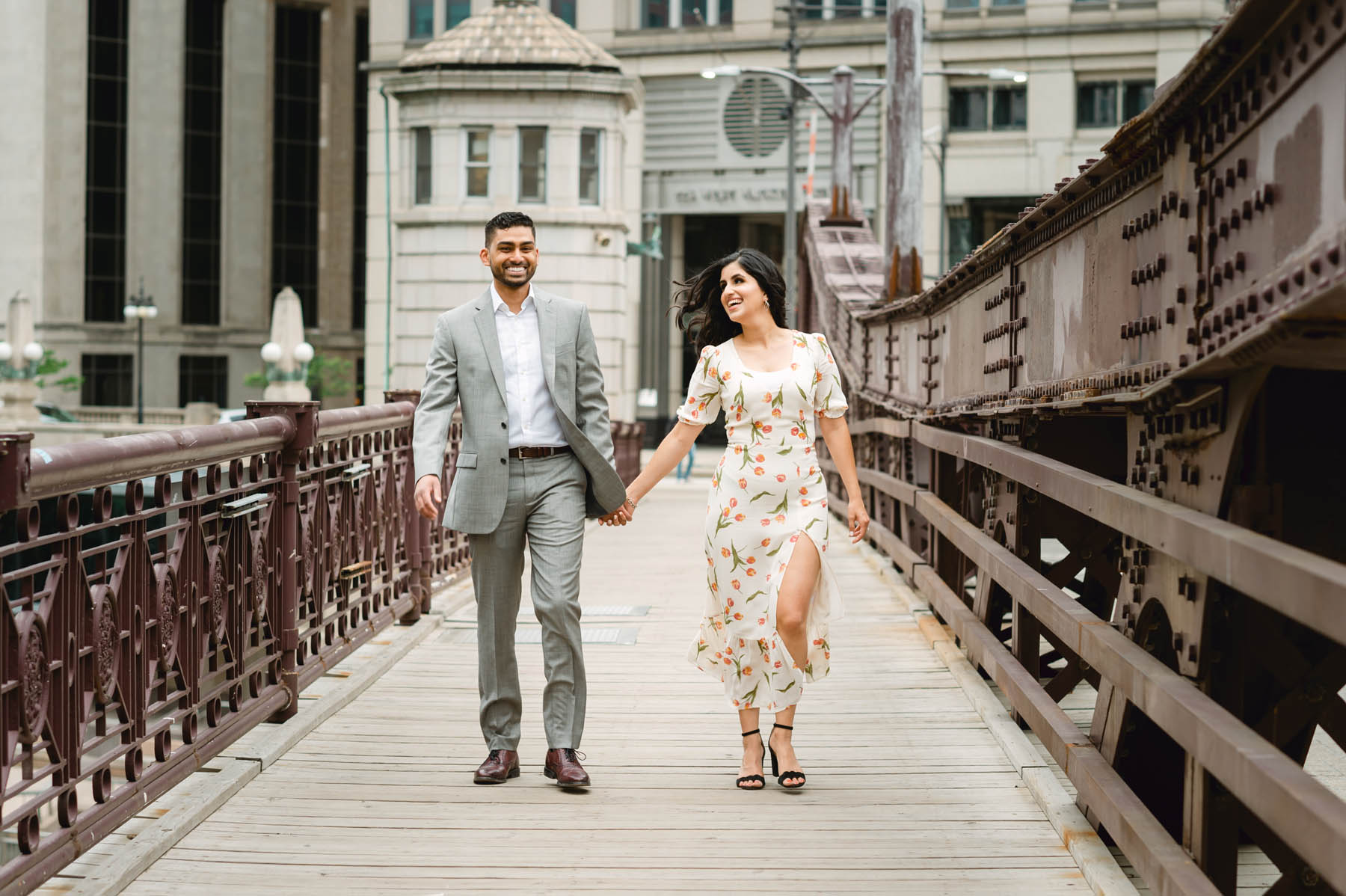 While dancing along the riverwalk for their spring Chicago engagement shoot, Shiva + Alvin were all smiles!
Enjoying some brief relaxation time after graduating from medical school, Shiva + Alvin wanted their Chicago spring engagement photos along the Chicago riverwalk. Just a few days later, they were moving onto their next adventure in California to continue their medical education. Since they met in class, Chicago is a special place for them when they fell in love.
Of course Shiva is drop dead gorgeous! But Alvin said it was her personality that first sparked his interest. Shiva is definitely not a typical studious type. She is so bubbly and fun and her smile would brighten your day.
Shiva chose the perfect spring Chicago engagement dress. It was the perfect compliment to the urban backdrop of the Chicago riverwalk. Alvin looked extremely dapper in his classic grey suit and handsome smile.