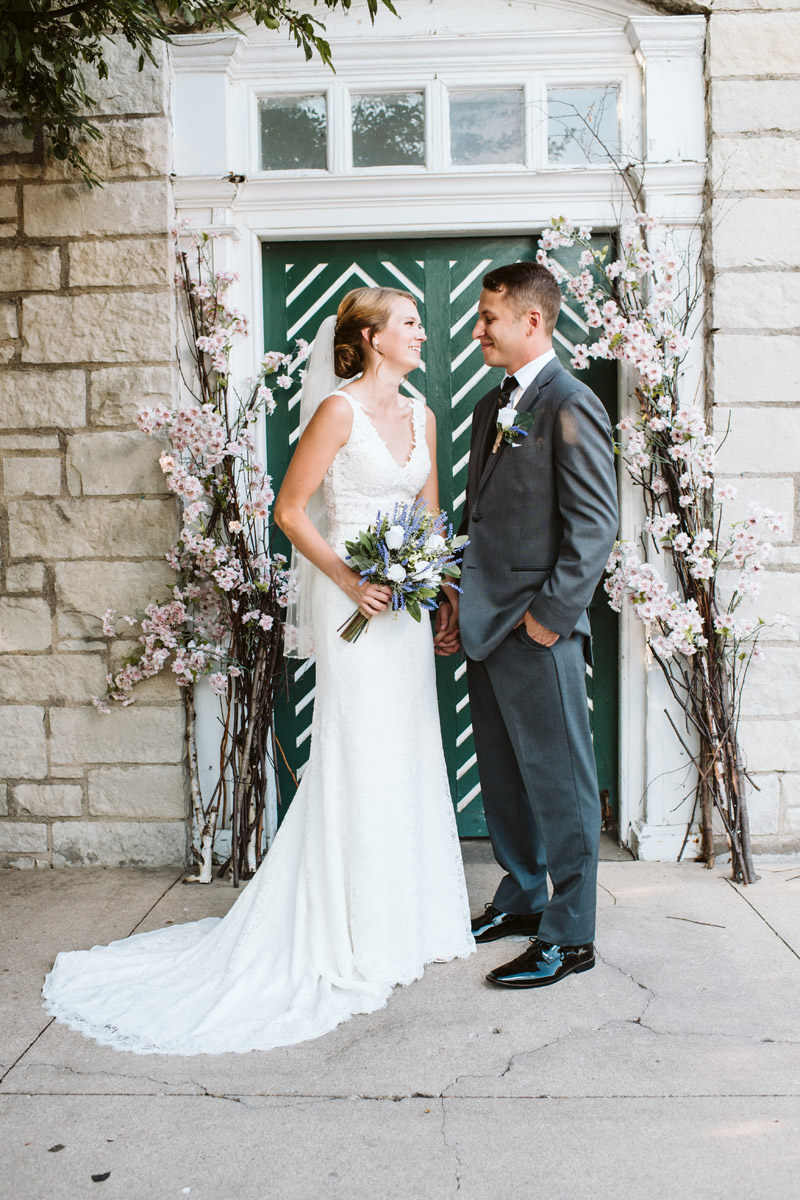 Wedding Photography FAQ
Choosing the right wedding photographer can be overwhelming! I've answered some of the most commonly asked wedding photography FAQ.
How many hours of photography are included?
I offer unlimited hours of photography on the wedding day, including getting-ready, family formals, ceremony and reception. After parties are not included. Rehearsal dinner coverage is available for an additional cost.
Are all of the final photos edited?
Definitely! I color correct every photo and I will photoshop out distracting elements if it will make a photo better. My goal is to make the photos look natural and timeless. I take a lot of care with every photo I edit and I'll go the extra mile to remove exit signs and other distractions.
Do I own the rights to my photos?
I will give you a USB drive of high resolution files for prints and web quality files to post online. These files are yours. I retain the copyright to the images and the right to use them for promotional purposes.
How does the album process work?
I will create the initial album design and select a collection of photos that tell the story of the day. Once the album is ready, I will meet with you to present the design and we will go over cover and material options for the final book. You will have two rounds of unlimited revisions to the album design and photo selection.
Is retouching included?
Your wedding day should be the most beautiful day of your life and I take great care to make sure you look amazing in the photos. I will do some retouching at my discretion. If you woke up on your wedding day with a - gasp! - a blemish on your face, I will make sure none of your images show it. I'll also do some airbrushing to remove shine on photos that go into the album. Additional retouching requests will be $20 per image.
How quickly can we see the photos?
Within about a week of the wedding I will post the wedding trailer video. You will receive the full image collection and the initial album design within 6-8 weeks of the wedding. Albums are ready about 12 weeks after final approval.
Can we have all the video footage you took?
Yes! If you chose the photo/video package, I will include all the raw video footage.
How many photos will we get?
Shooting with my heart and with purpose, I don't shoot 100 images hoping to get one good one. I compose a shot and wait for the moment I want. Every image I take, I try to tell a story.
Every wedding is different and the amount of images I capture varies with each wedding due to the length of the day, the number of events covered, time allotted to photography.
Can we see all the images you took?
I lightly edit the collection of photos from the wedding day to weed out the unacceptable ones. The photos I edit out are eliminated because they are unacceptable due to a variety of reasons such as someone walking in front of the camera, closed eyes, blurry photo, flash didn't fire, duplicate of other photos in a series. I don't archive these photos, therefore they are unavailable.
Are you insured?
Yes! I can provide a certificate to your venue if required.
What would happen if you have an emergency and can't shoot our wedding?
This situation has never happened! Once, I had severe food poisoning and still showed up to shoot the event the next day, but emergencies can happen. I belong to four photography networking groups and would be able to find another photographer to cover your day.
Engagement shoots are a great way for us to get to know each other before the big day. I feel like I get better weddings images if we have spent an afternoon together shooting. I get to know you as a couple and see how you interact together and you will get more comfortable with me and my shooting style.
Engagement shoots are a little different than the wedding day. It's much more relaxed because there is no timeline and we have the luxury of selecting a good weather day. I'm up for anything to make my couples happy. I've shot in blizzards, rain and broken a few laws to get the shot. My hope for an engagement shoot is that we have a fun afternoon and you have beautiful photos to use for save-the-date cards, a guestbook or a wonderful memory.
What should I wear for the engagement photos?
A good photo is all about the details that go into it, so dress it up! Dresses are pretty because they can blow in the wind and that creates a dramatic effect. If dresses aren't your thing, wear something more your style. Brighter colors will pop more than black. If you want to wear black, wear a bright scarf or something to add a spark of color.
How many images will we get from our shoot?
You will get about 40-50 fully edited images. I'll give you hi-resolution files for prints and web quality files.
Help! I'm really uncomfortable in front of the camera. Will our photos look natural?
Every single couple I shoot is uncomfortable at first, but I interact with couples and I'll draw out your playful side. I don't do a lot of posing because I want to capture natural gestures. I'll pose you a little, but then I take a step back. I have found that when I let couples just be together, their intuitive gestures come out. I capture the real moments.
How do we pick a spot for our shoot?
I am here to help! I'll work with you to select a spot to create the look you are wanting. I have plenty of ideas and I have a Pinterest board dedicated to different spots around Chicago.