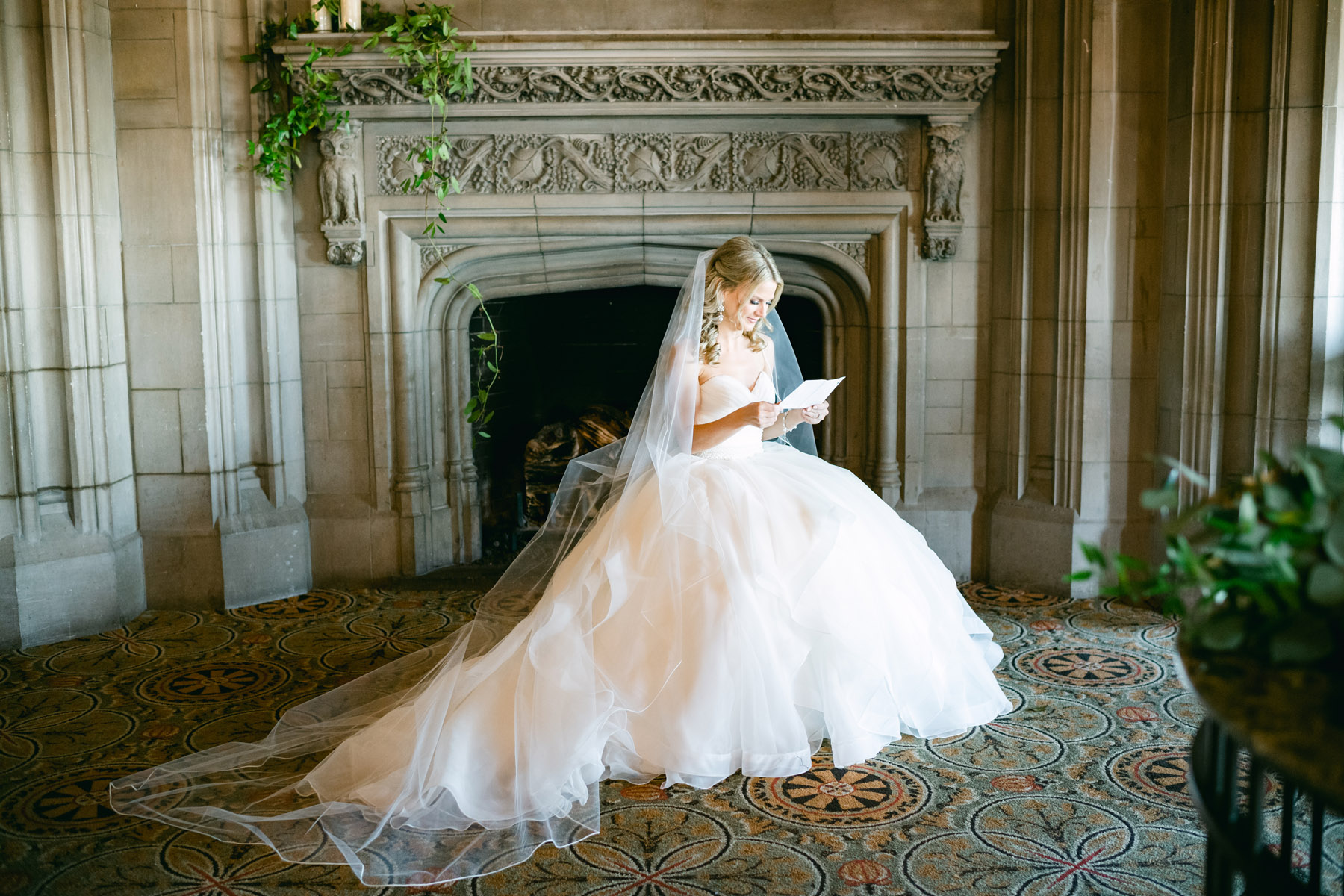 Sometimes the thought you put into a gift is better than the gift.
Every bride loves to see the blue Tiffany bag on her wedding day, just like every groom loves an expensive watch. As a wedding photographer who sees a lot of gifts, the ones I remember most are the truly thoughtful wedding gift ideas, not the really expensive ones.
When it comes to giving gifts, I admittedly am the worst! So I'm so blown away at the thoughtful and beautiful gifts I've seen exchanged over the years of shooting weddings.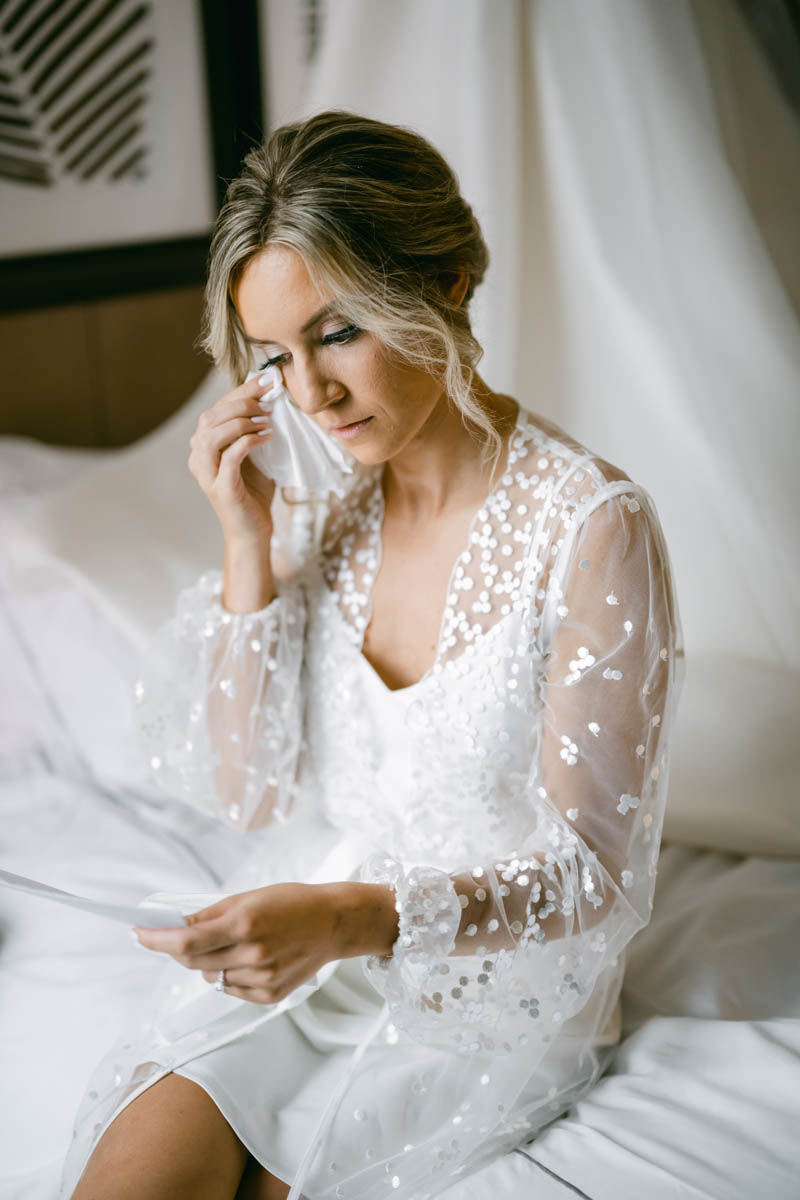 When Vanessa opened the gift from her thoughtful groom, there wasn't a dry eye in the room - including from me! Alex had secretly made a diary of their wedding journey. From the day he proposed to their wedding day. He made little notes about the planning they did each day. Like the funny things that happened along the way. It was so simple, but thoughtful and romantic.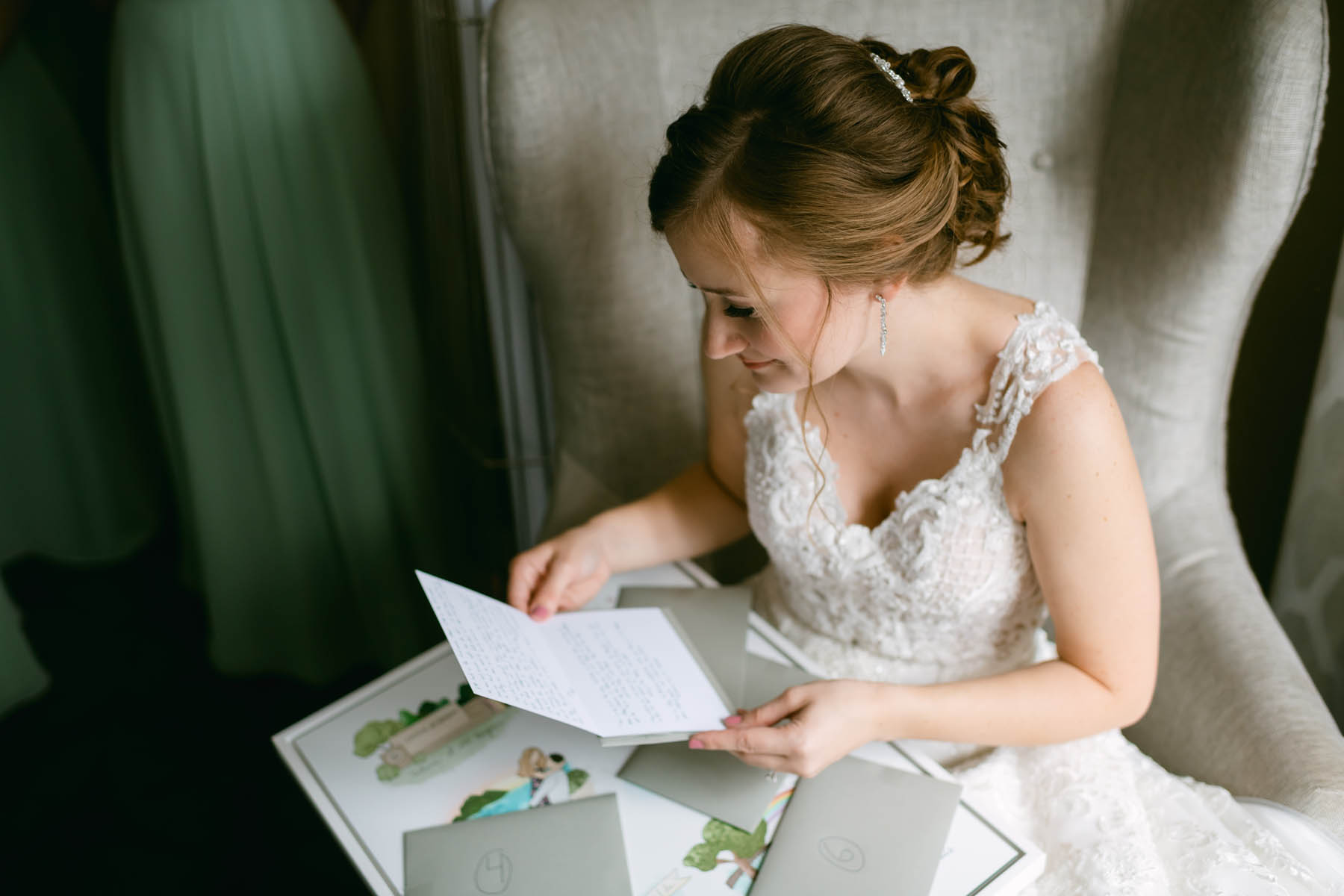 Ryan took his time creating a romantic keepsake for Teresa. He had a watercolor picture made of the big moments in their relationship. But just giving her a picture was not sweet enough. For each of the moments in the watercolor, he had a coordinating gift. Teresa would open a gift that would give her a clue of the moment in the watercolor.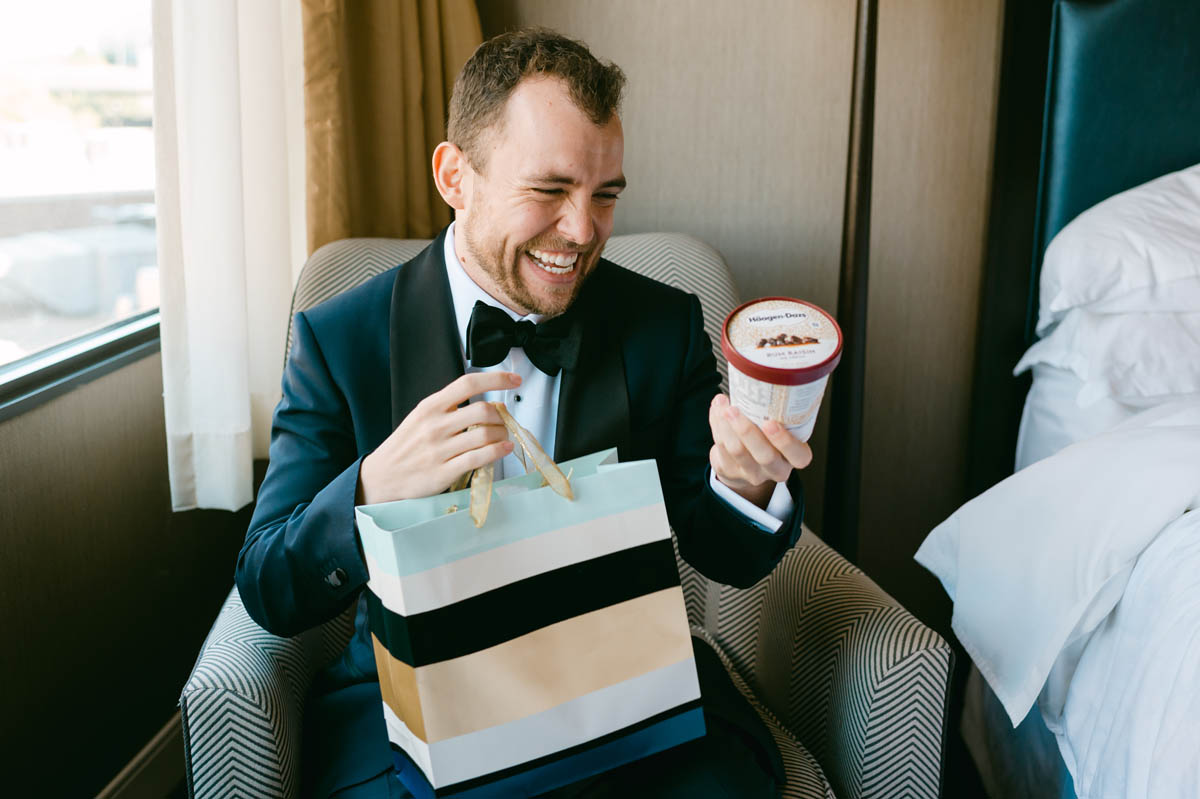 Wedding gifts don't have to be expensive to be romantic. Rachel gave her groom a gift bag of his favorite things. She had socks made with photos of their dog. She gave him a pint of his favorite ice cream, bag of pistachios, oreos and a sweet card.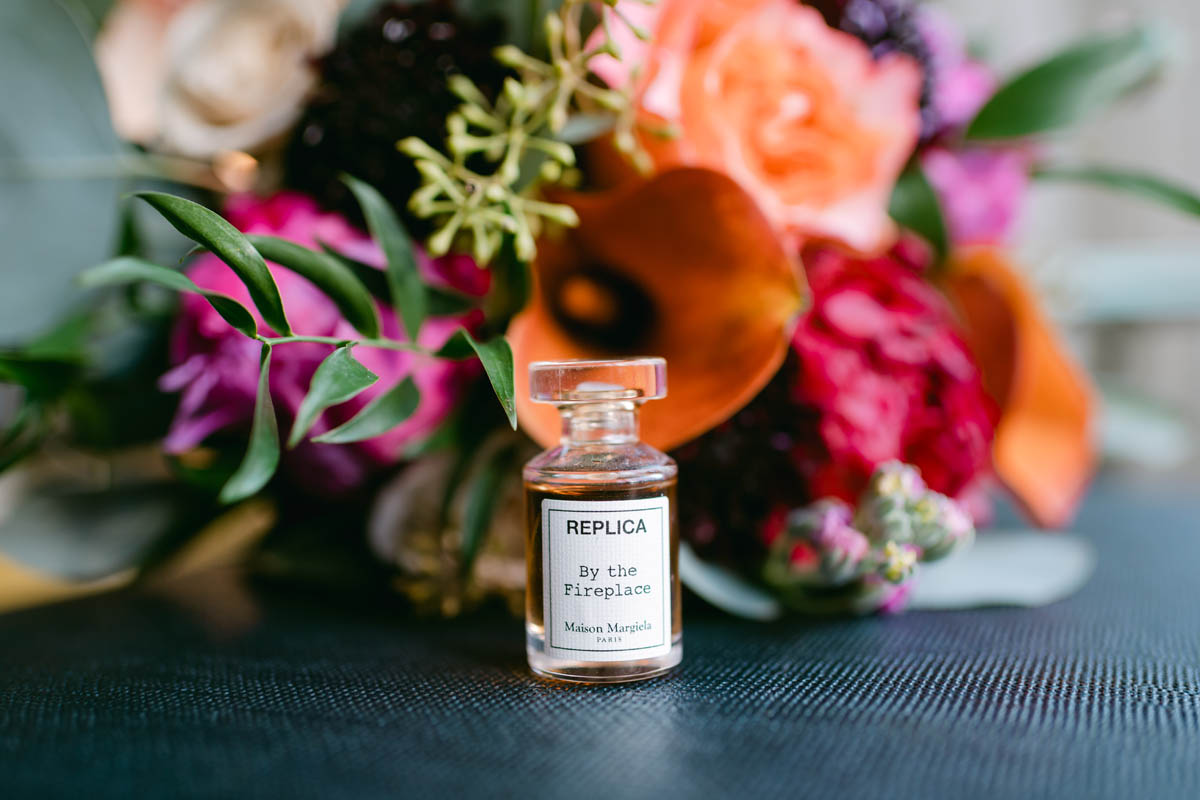 Anna gave her groom a custom scent. She created the unisex cologne so they could share the scent on their wedding day. The sense of smell is a powerful memory trigger. So years down the line, this scent will always make you think of your wedding day.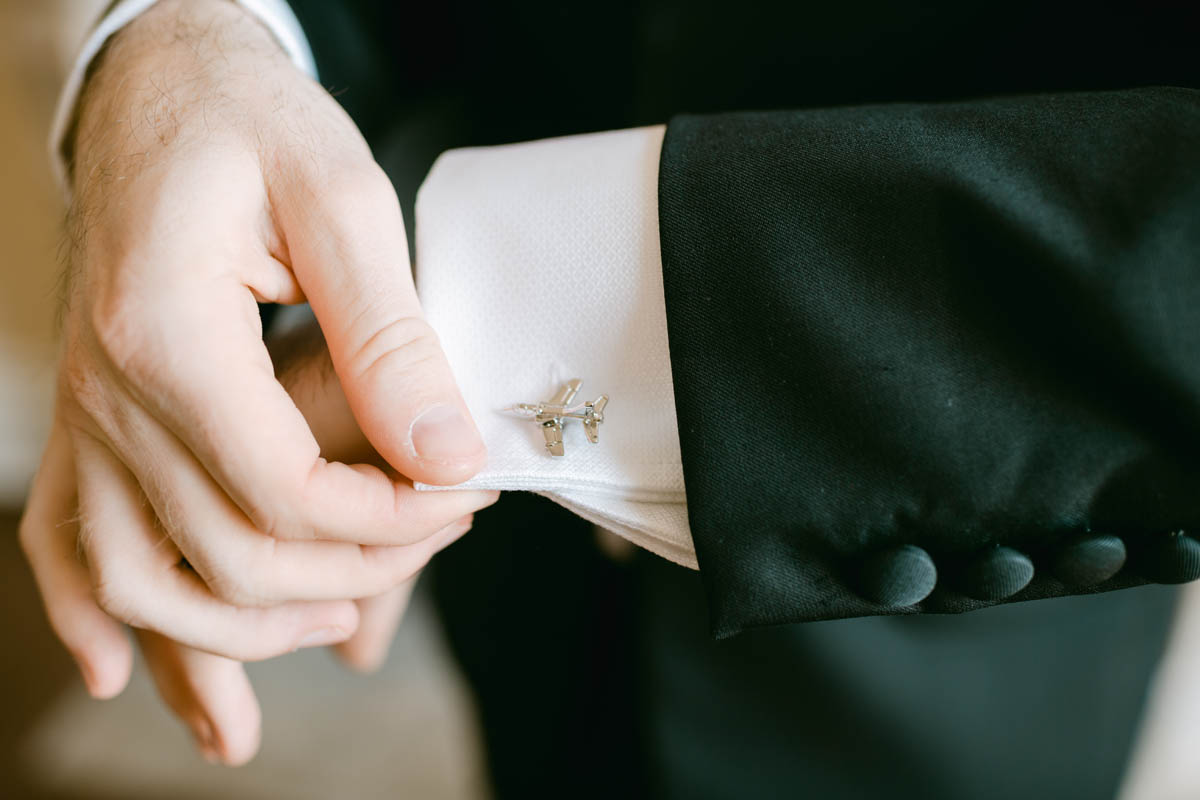 Because her groom was an airline pilot, Madison gave him airplane cufflinks.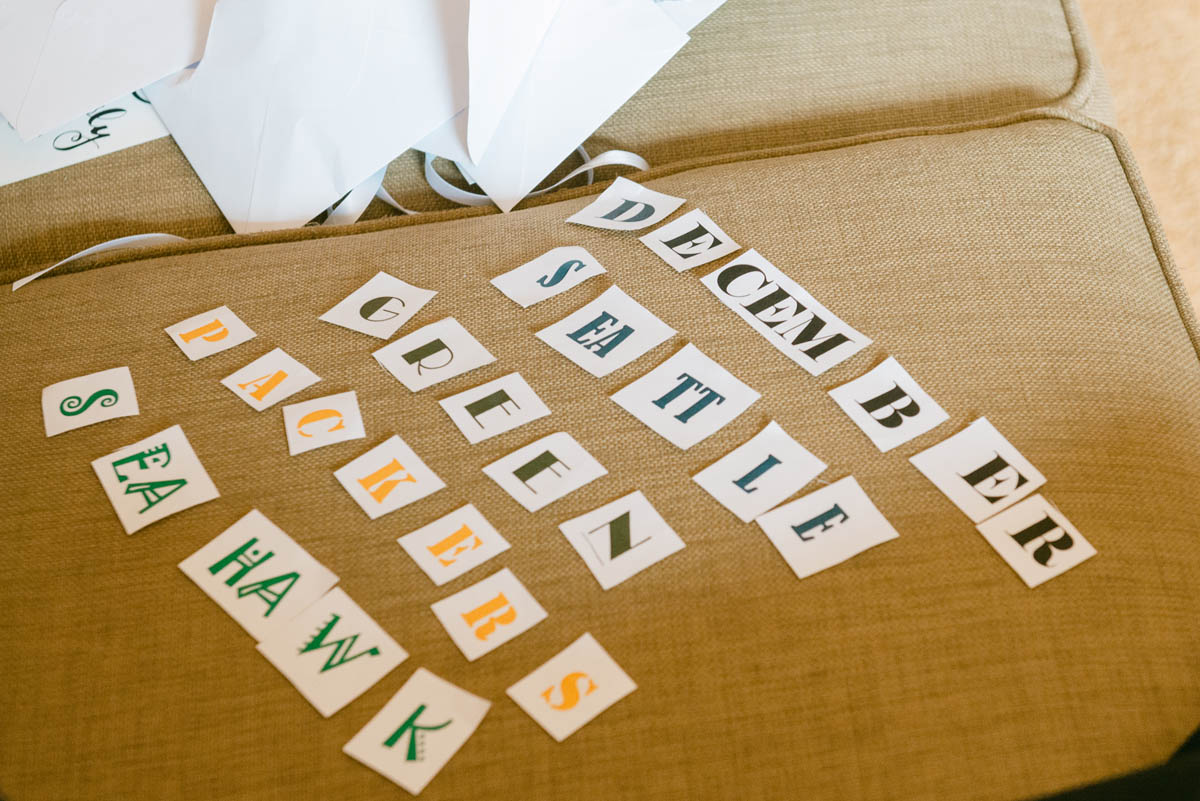 Sometimes the thought put into a gift is as romantic as the gift. Jamie planned a trip to go see Chris's favorite football team play. But she wanted to make him work for the tickets! She created a puzzle where he would get clues from gifts she had for him. Each gift had letters that would eventually spell out the team names.
Caitlyn surprised Bert with a photo book of their travels and adventures. She also gave him a new travel backpack so they could go in style for their next adventure.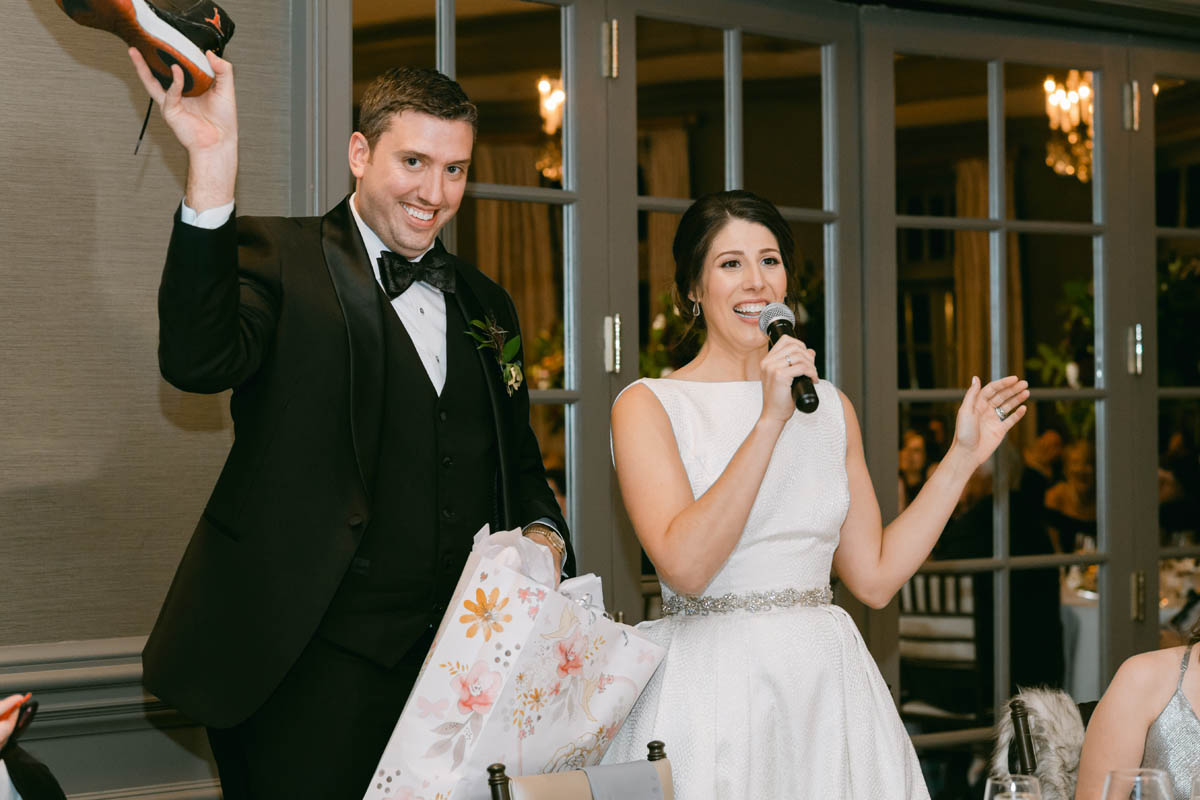 Thoughtful bride, Samantha, knew that after wearing uncomfortable dress shoes all day, AJ's his feet would be killing him by the reception. After their grand entrance, she surprised him with a new pair of high tops, which is promptly changed into!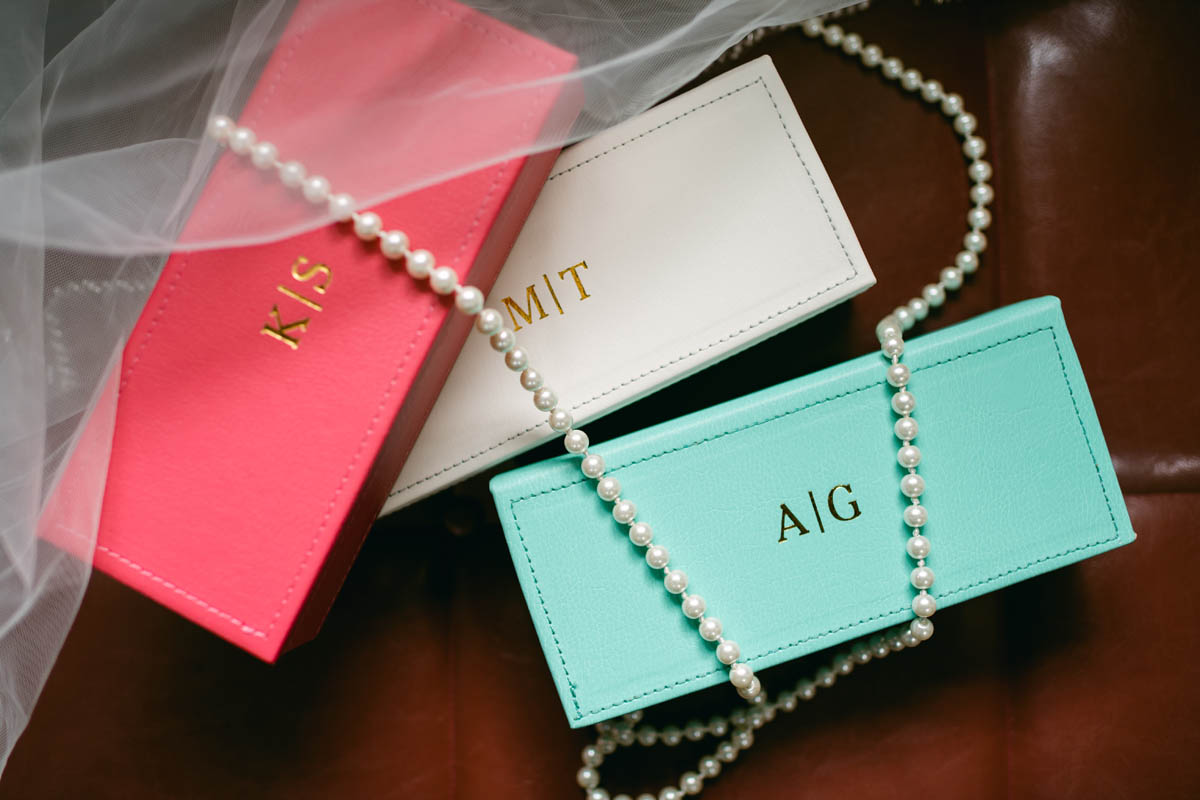 These bright fun jewelry boxes will make any bridesmaid happy. Meredith had the boxes custom engraved with initials and a unique color for each bridesmaid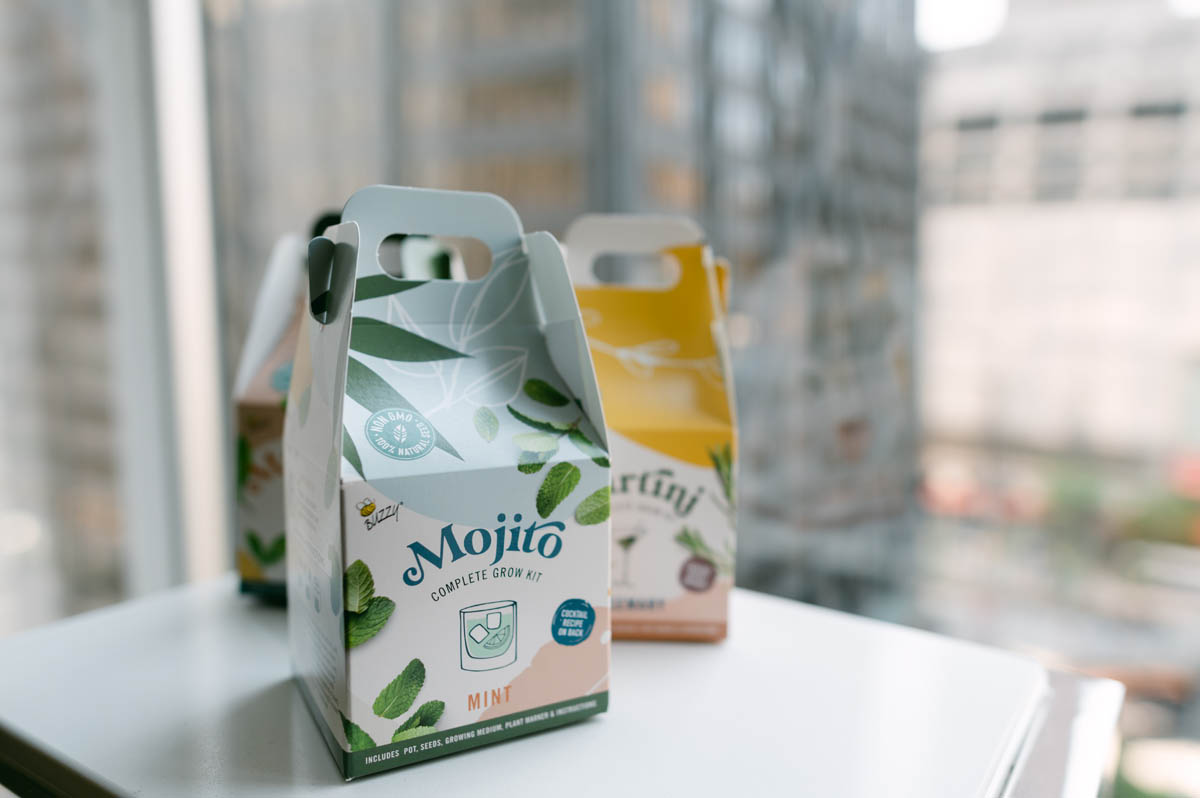 This planting kit comes in the most adorable packaging! Whether you have a green thumb or not, who wouldn't want to grow their own cocktail?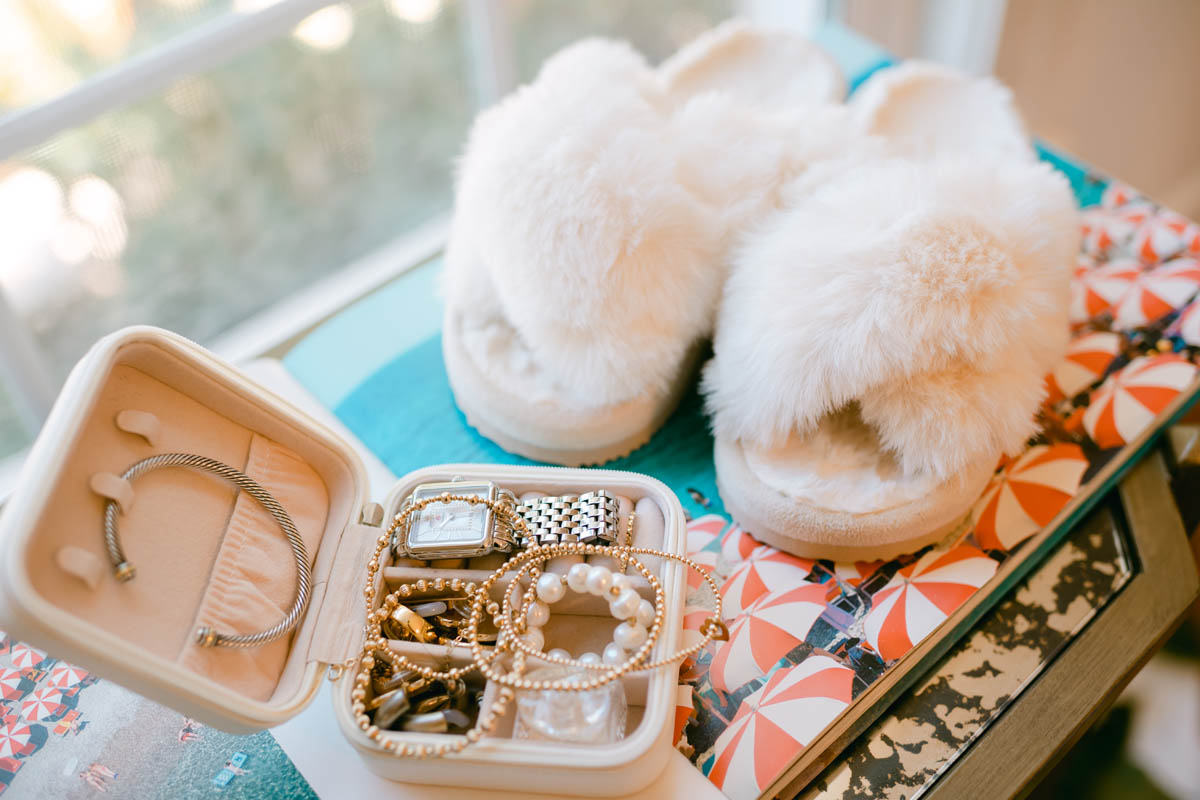 Karina gave her bridesmaids everything a girl could want. Furry slippers, coffee mug and a travel jewelry box.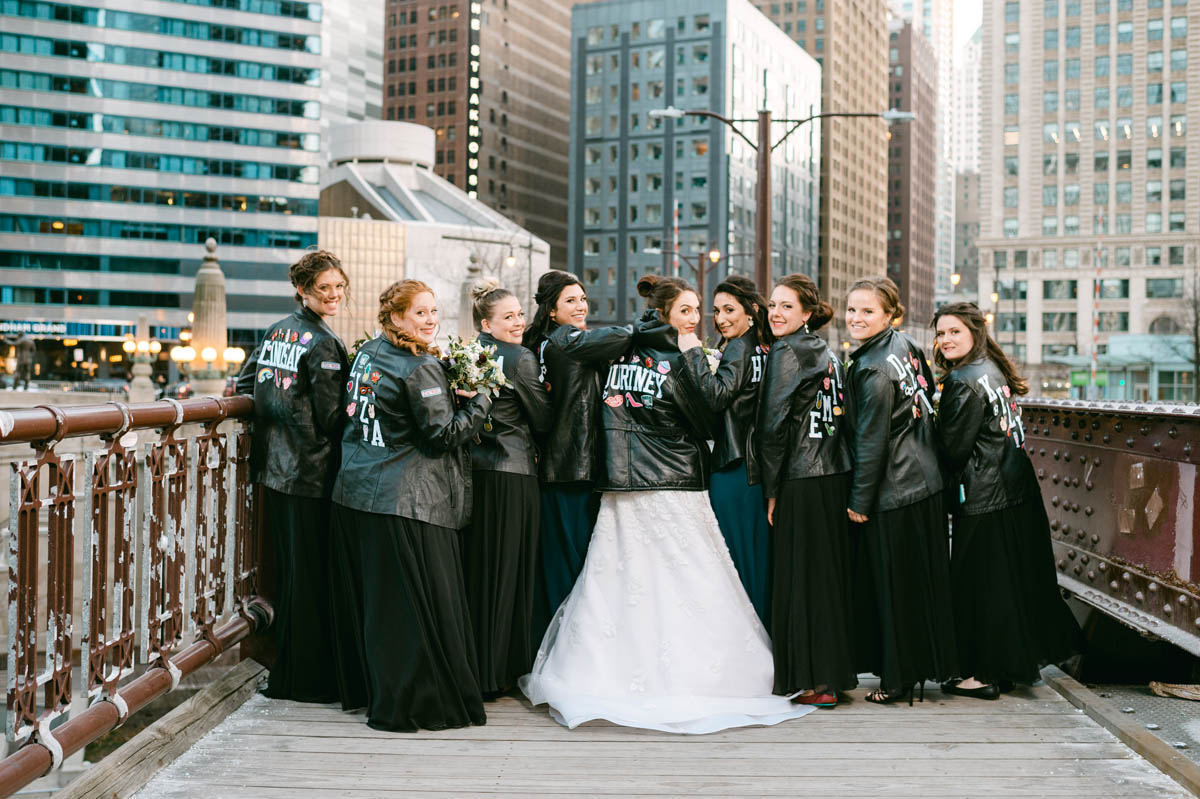 If your bride crew is more rock than jewelry, a custom leather jacket is the perfect accessory for edgy wedding photos.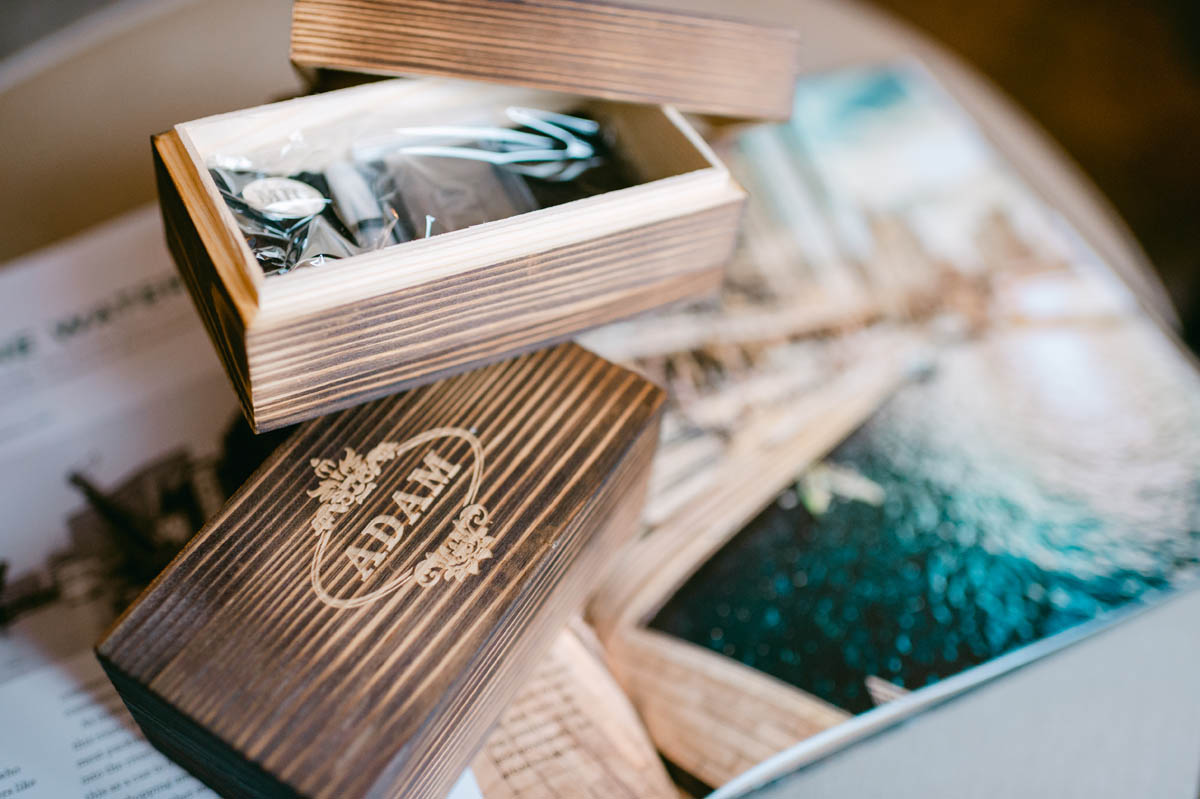 Ryan gave his groomsmen an engraved box of personal travel essentials.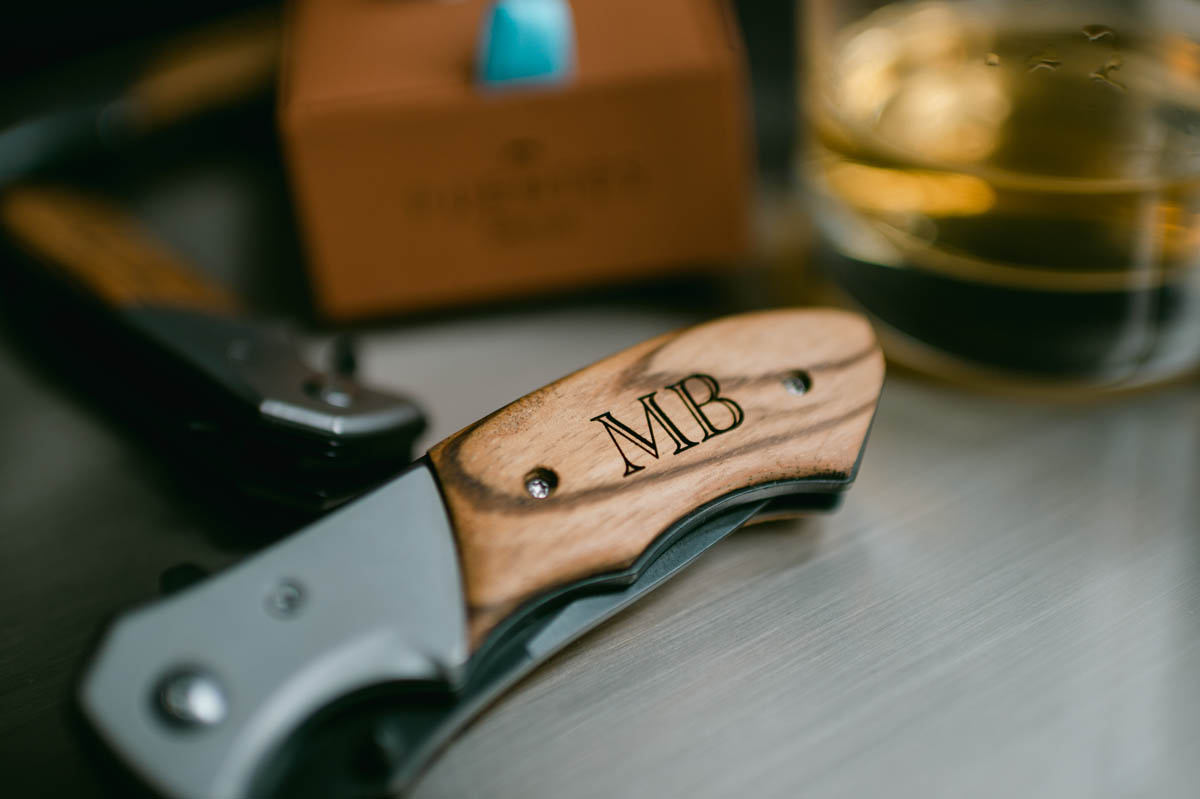 What guy wouldn't appreciate a handy pocket knife!
You are probably sensing a theme of handyman gifts for the everyday practical guy.