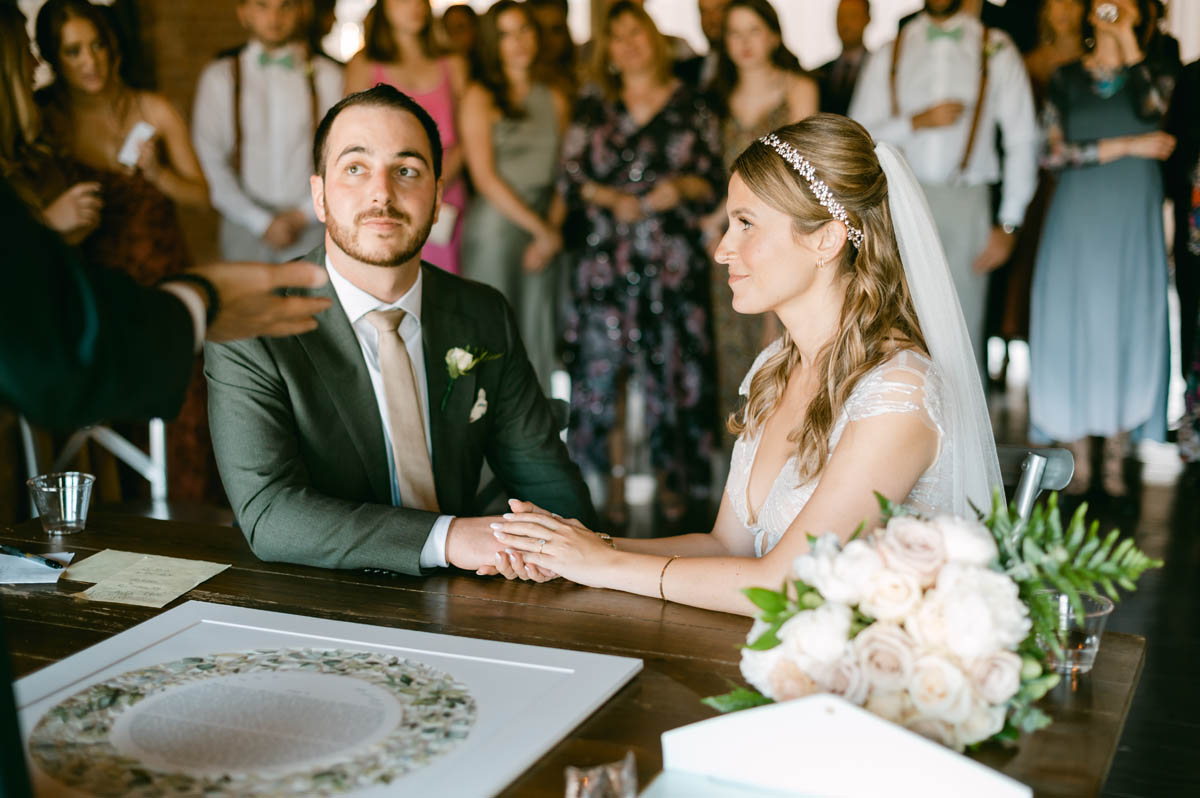 Wedding days are filled with magical must have wedding photos you'll cherish forever.
Every part of the wedding day is filled with moments you want to remember forever. I had so much fun putting this list together and remembering all the sweet, funny and touching moments from all of my couple's weddings. There may be a part two because it was a challenge to keep this list to only 36 must have wedding photos.
Laughing with Bridesmaids
The pajama/robe shot is a classic must have wedding photo. Because it's a fun shot! It's great to laugh with your bride crew in your cute matching outfits.
This is always such a meaningful and emotional part of the day. Once the bride is in her dress, I always take a few moments with the bride and her mom to get some real emotion must have wedding photos together.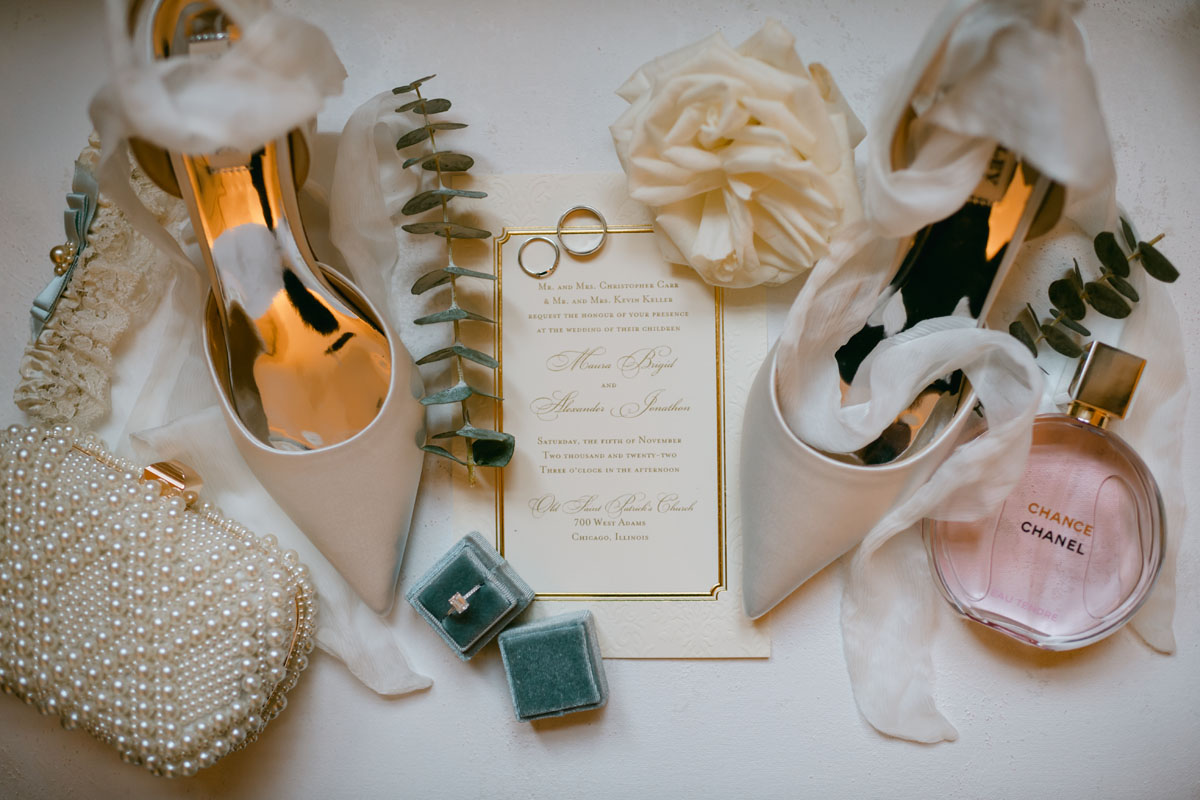 You've shopped and planned for every detail of your wedding day. You should have the gorgeous detail shots! And they add such beauty to the album.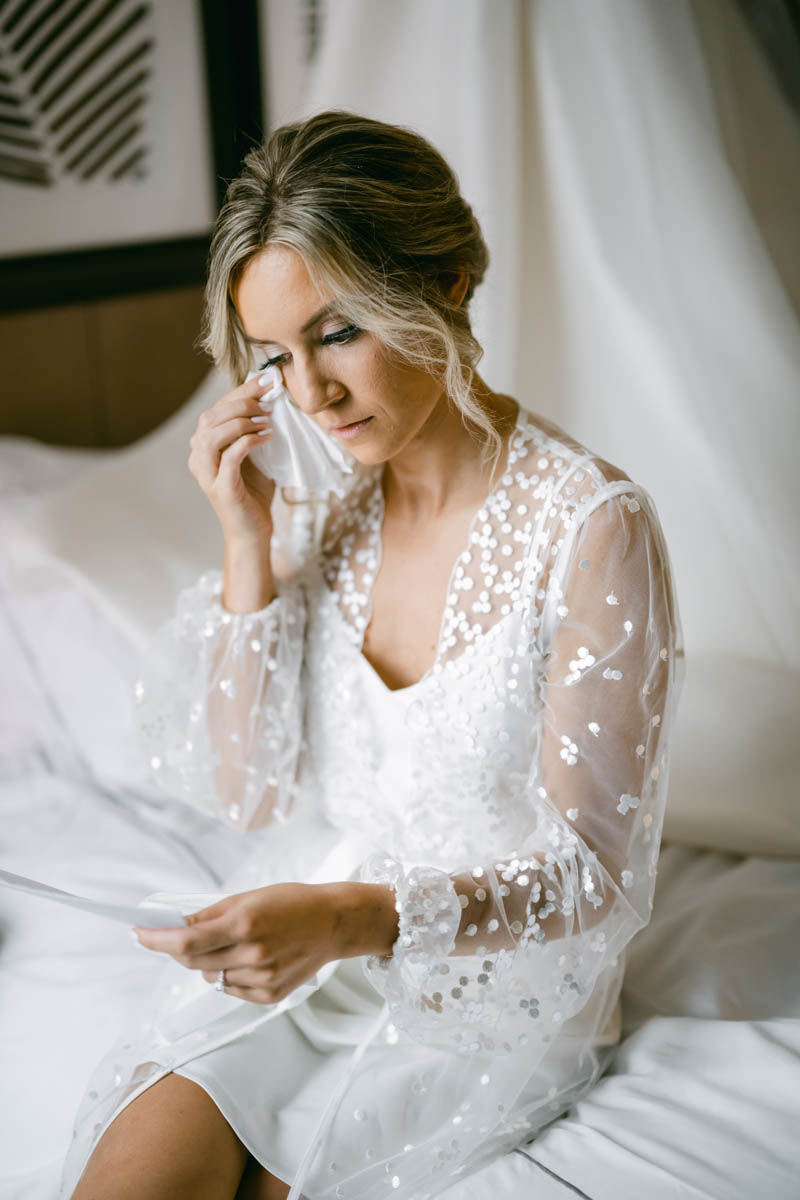 Sweet letters and gifts from your love is a fun moment to capture. Stumped for a gift idea? Check out some of the most thoughtful gifts I've seen over the years.
This is always a fun moment because you can always count on your friends for the best reaction to seeing the bride in her wedding dress!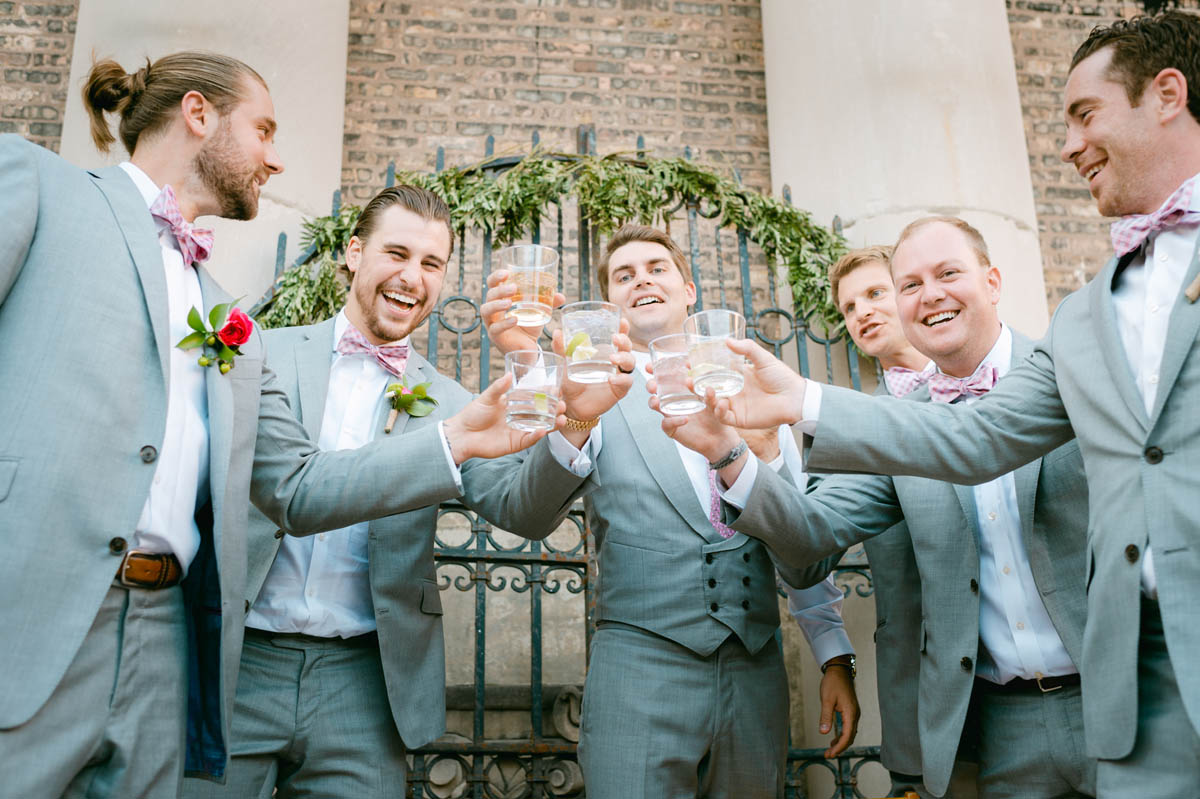 The ritual of relishing every detail and moment getting ready is really just for the ladies. Guys just want to have fun! Fun candids are what I like to get with the guys.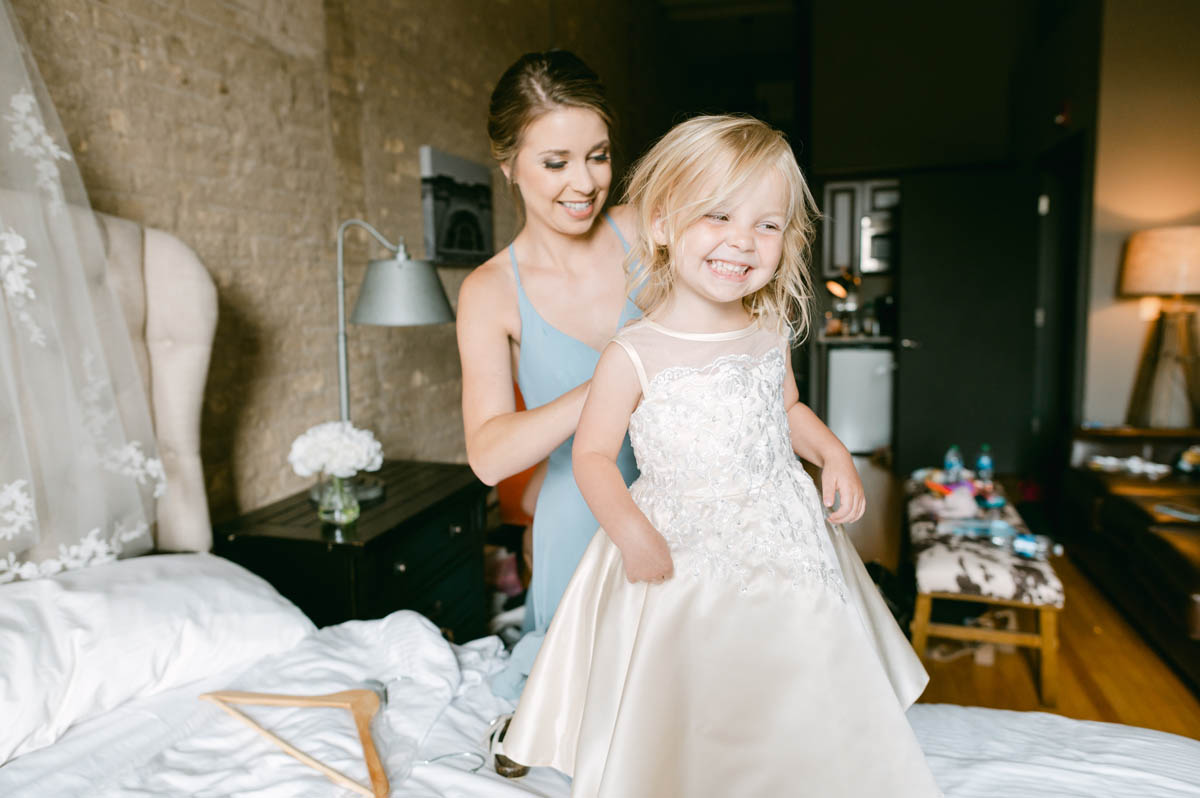 You have to have a little gratuitous cuteness on your wedding day!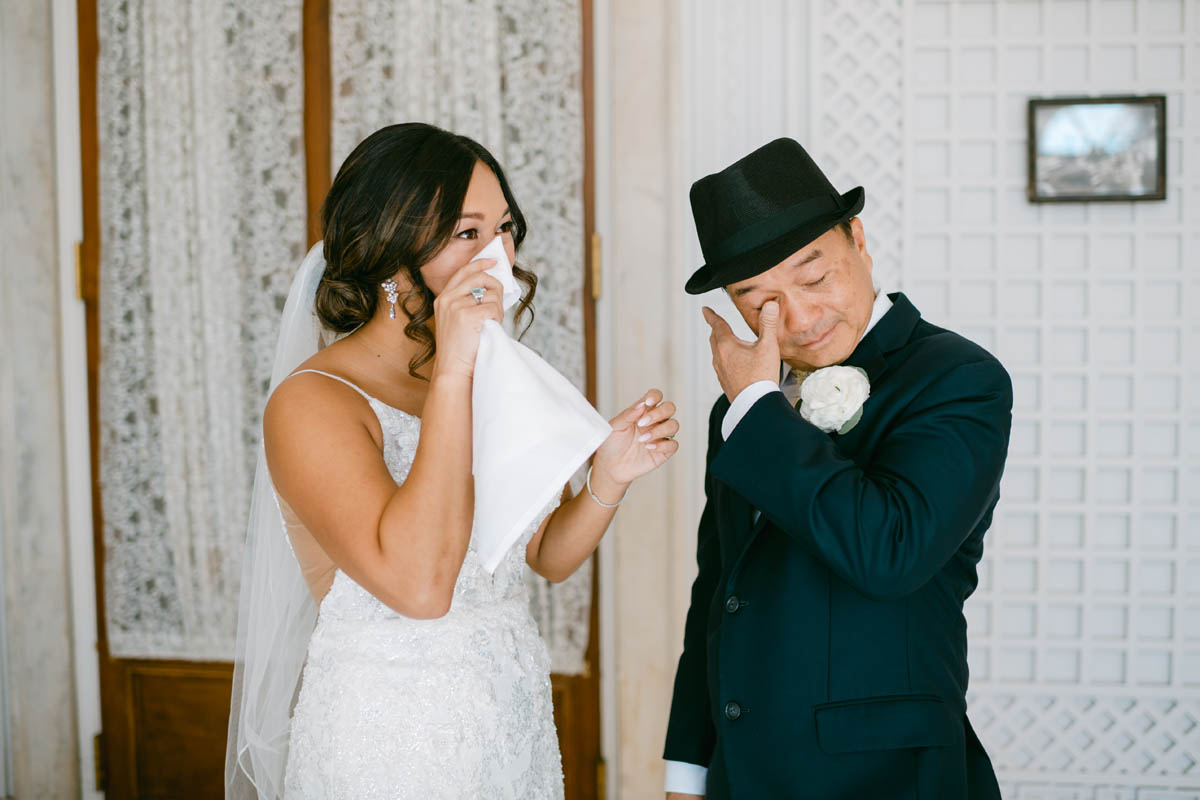 My heart melts when I see tears in a Dad's eyes. It's such an emotional moment and I like to take some extra moments to capture it.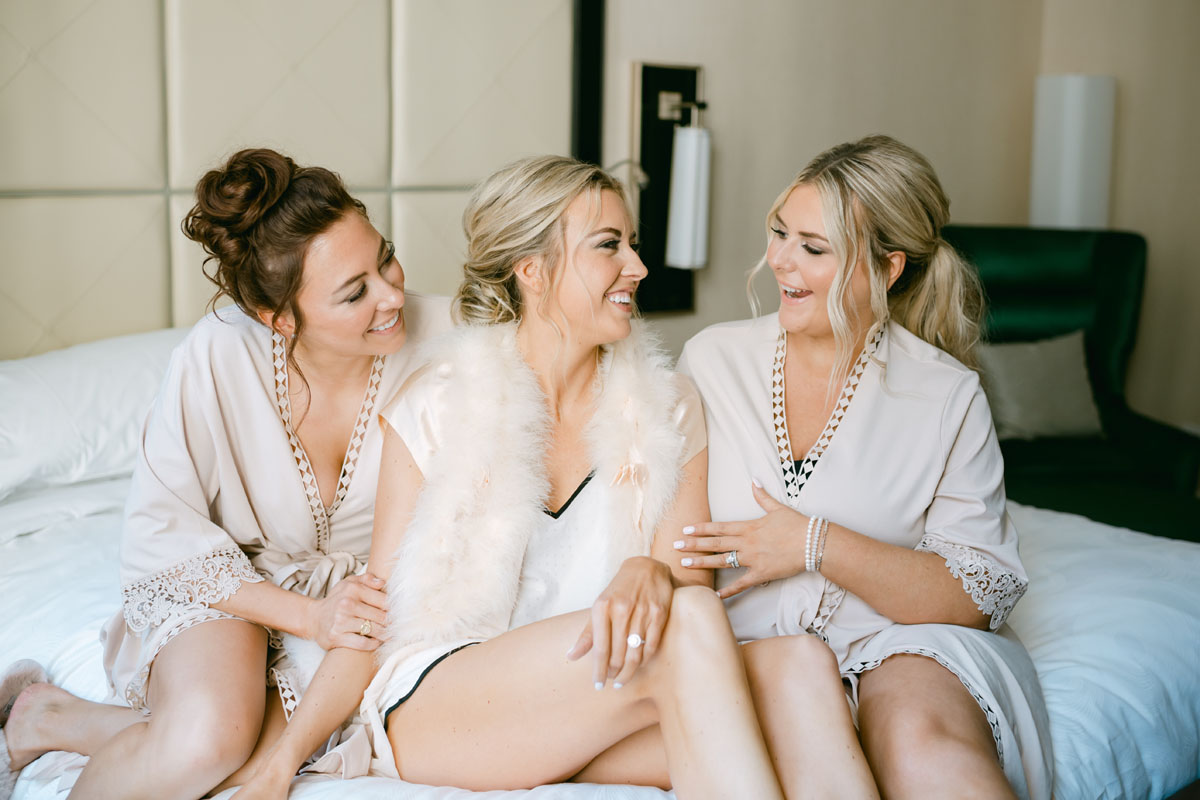 Sweet moments with family
Your wedding day is about family and love. It's important to have some real moments with your parents, not just the stuffy family photos.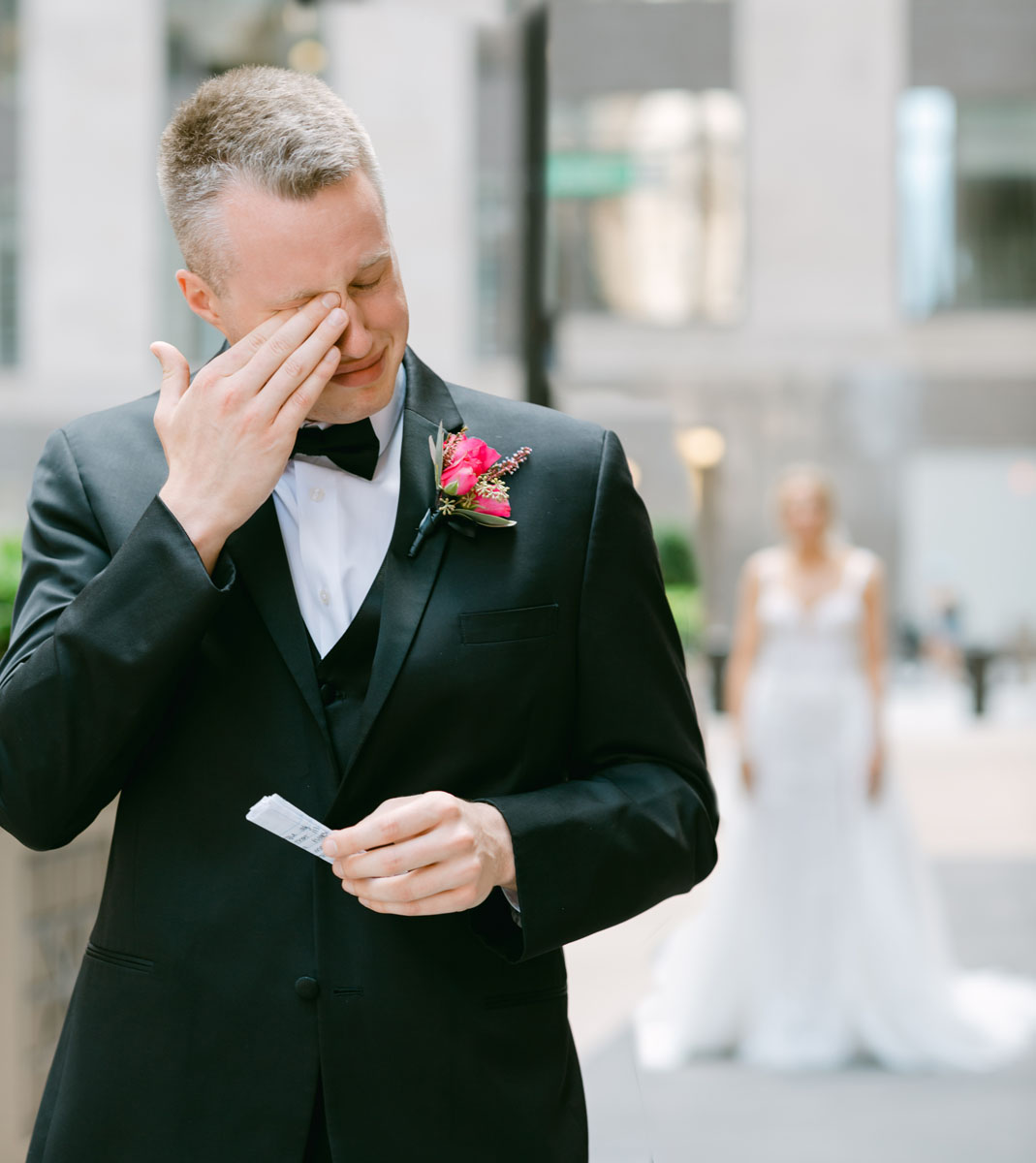 The moment he sees you for the first time in your wedding dress - ahhhh!! The pure nervousness and excitement of this moment is huge. Take a few moments and enjoy it.
Should we do a first look or keep it traditional? Click below for the pros of each.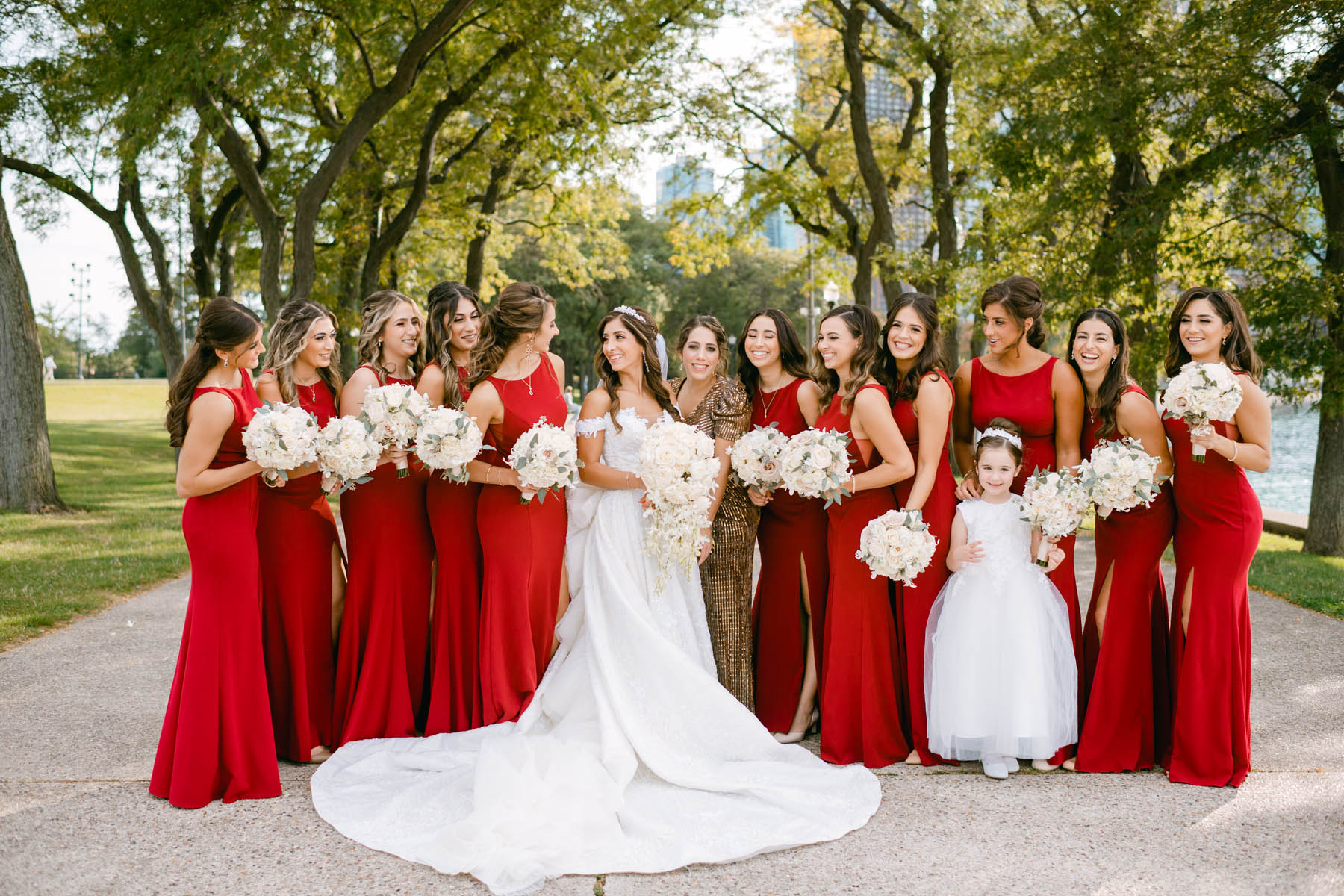 Fun with your bridesmaids
Must have wedding photos with your bridesmaids should be beautiful and fun! I like to get the bridesmaids laughing together and moving around.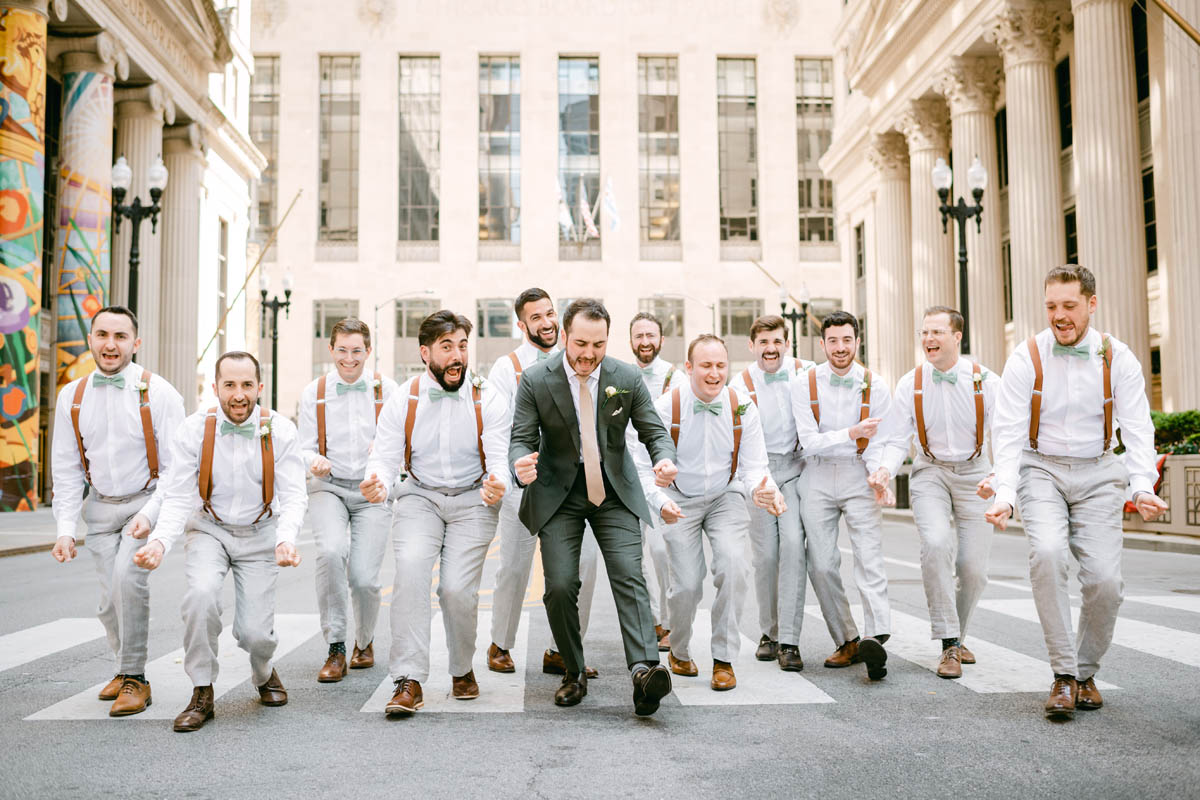 How handsome are the groomsmen all dressed up in their tuxes?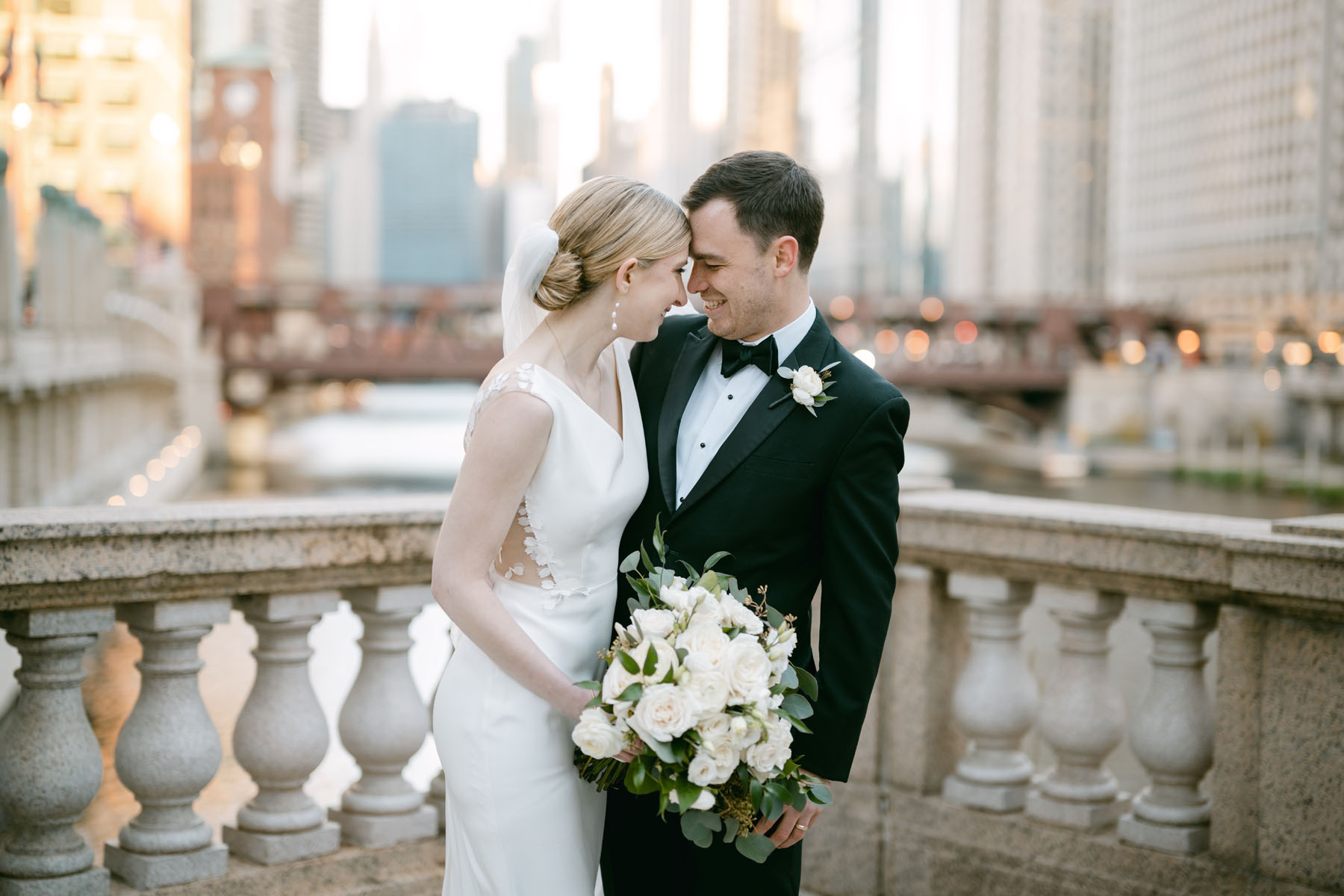 In my personal opinion, these are the most important photos of the day! These are the photos that you will get big prints and put them on your walls.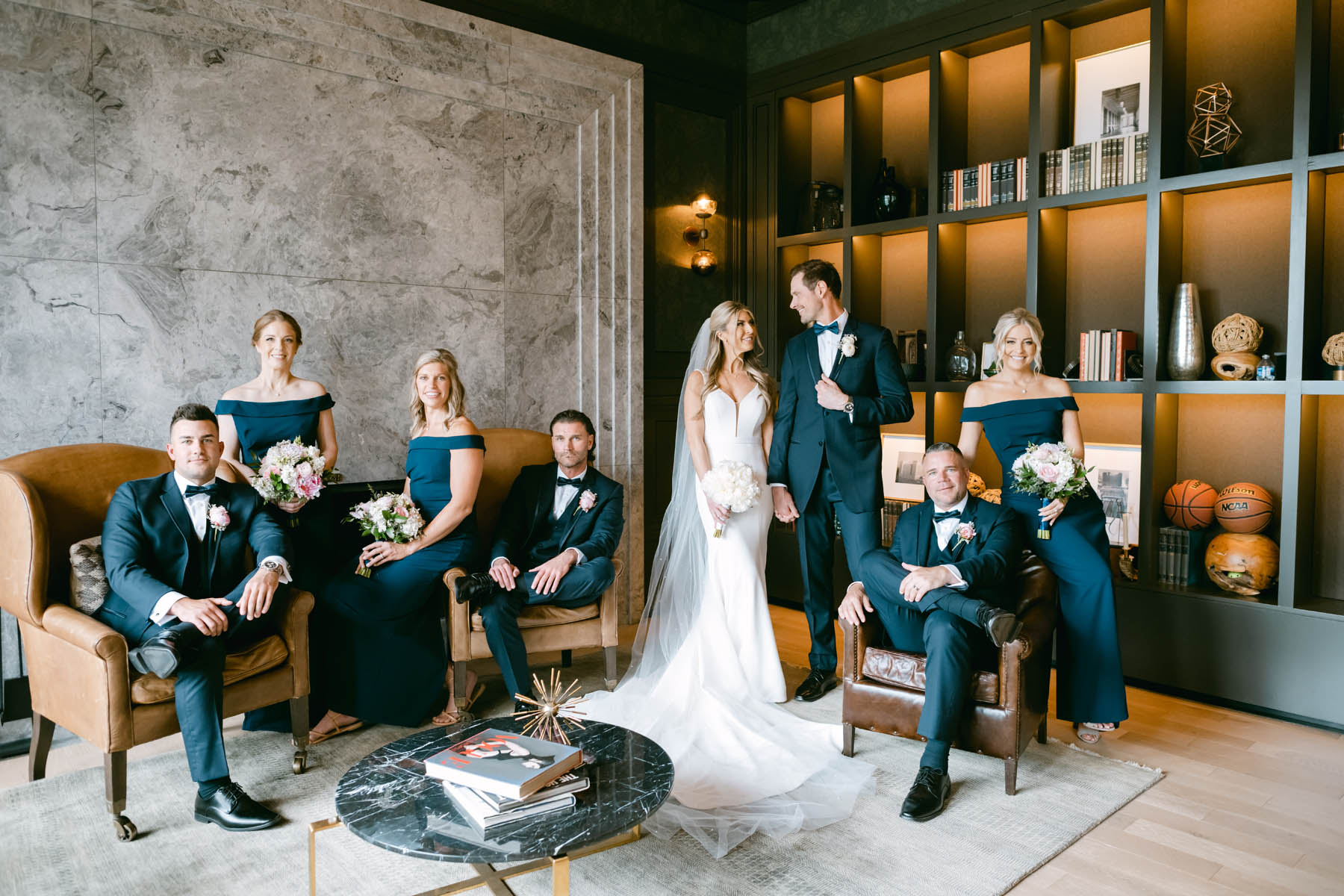 Bridal party photos don't have to be everybody lined up boys on one side, girls on the other. Boring! I like to get everyone moving because that's when the smiles come out.
Fur babies are part of the family and they should be included in your big day! Even if they can't go to the party.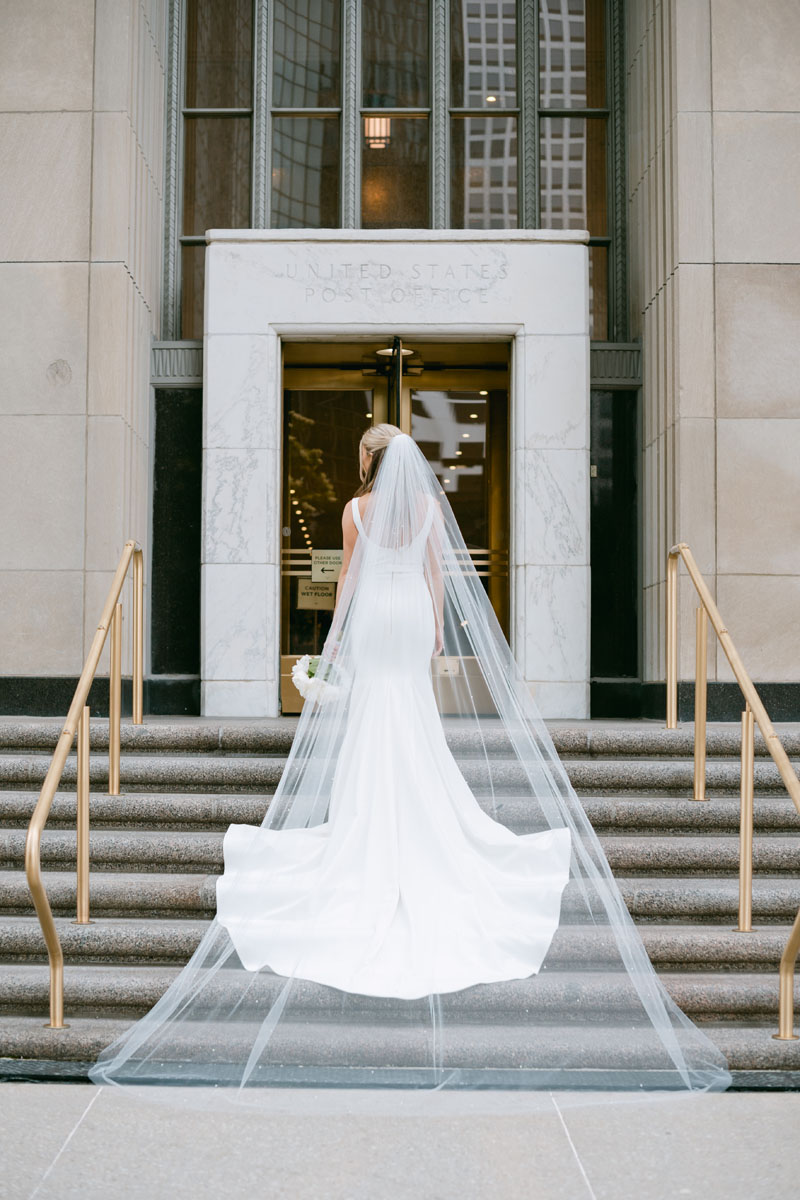 This is the day you will look the best you have ever looked. You must have wedding photo portraits that are purely beautiful photos of yourselves.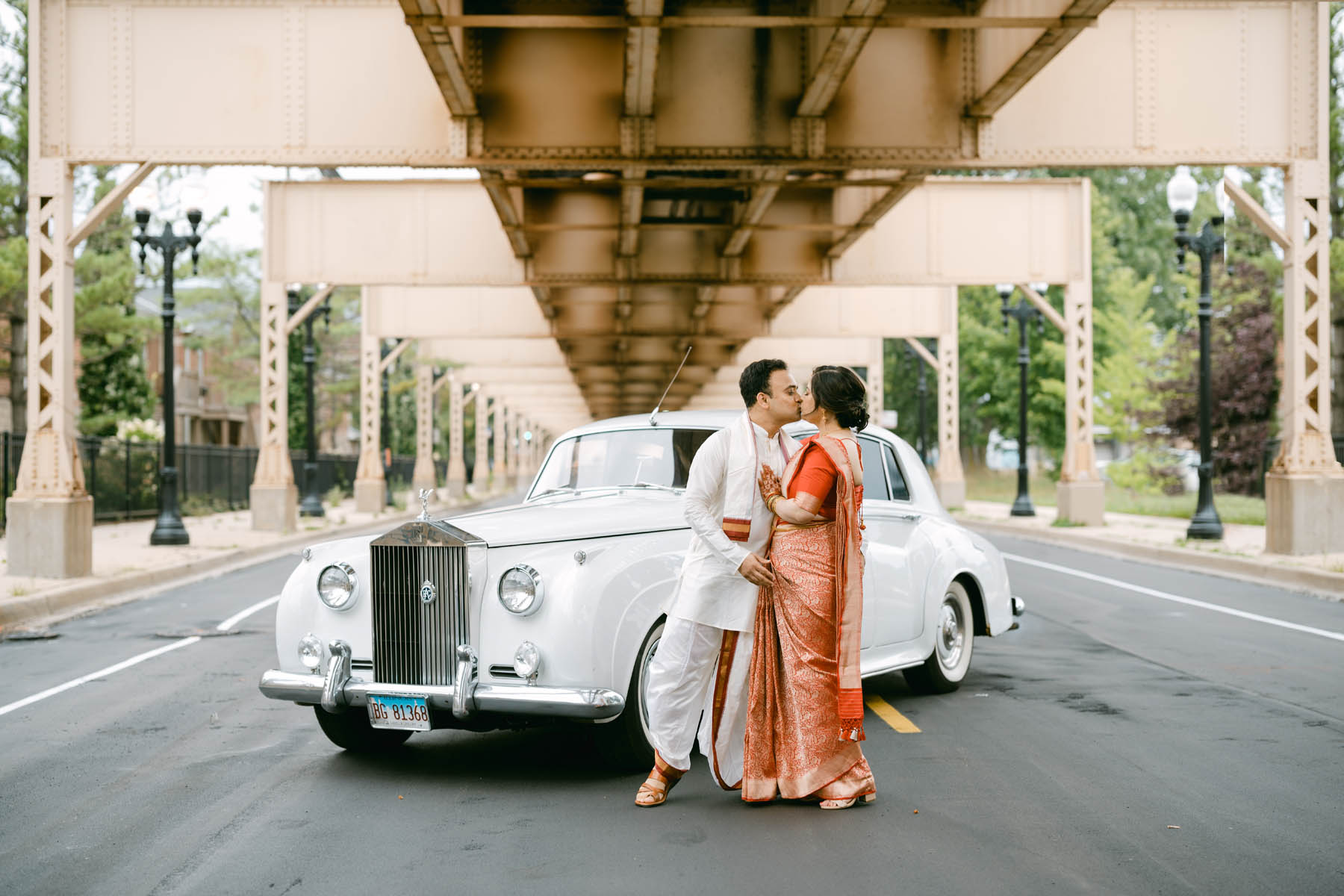 If you are lucky enough to have access to a classic car, be sure to get some photos with it!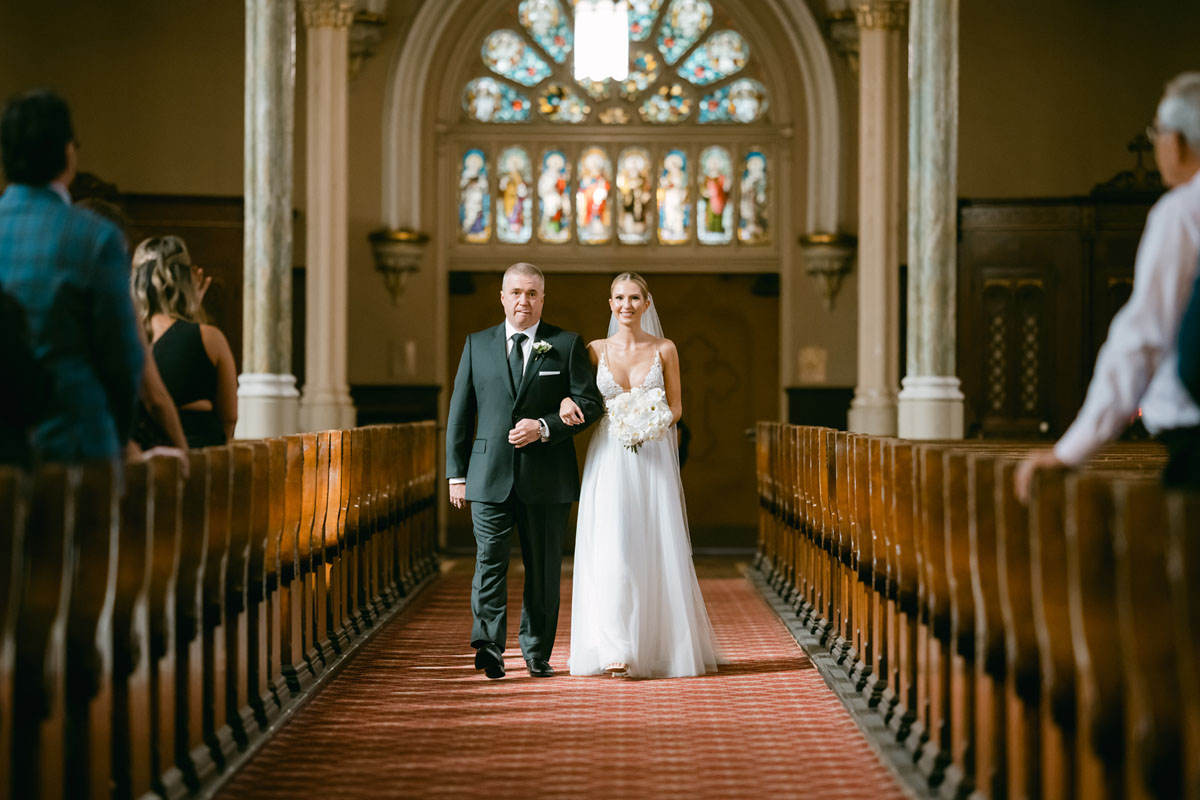 This is one of the my favorite must have wedding photo of every wedding. It has great depths of emotion as you are walking down the aisle with your dad. You are about to commit your life to the great love of your life.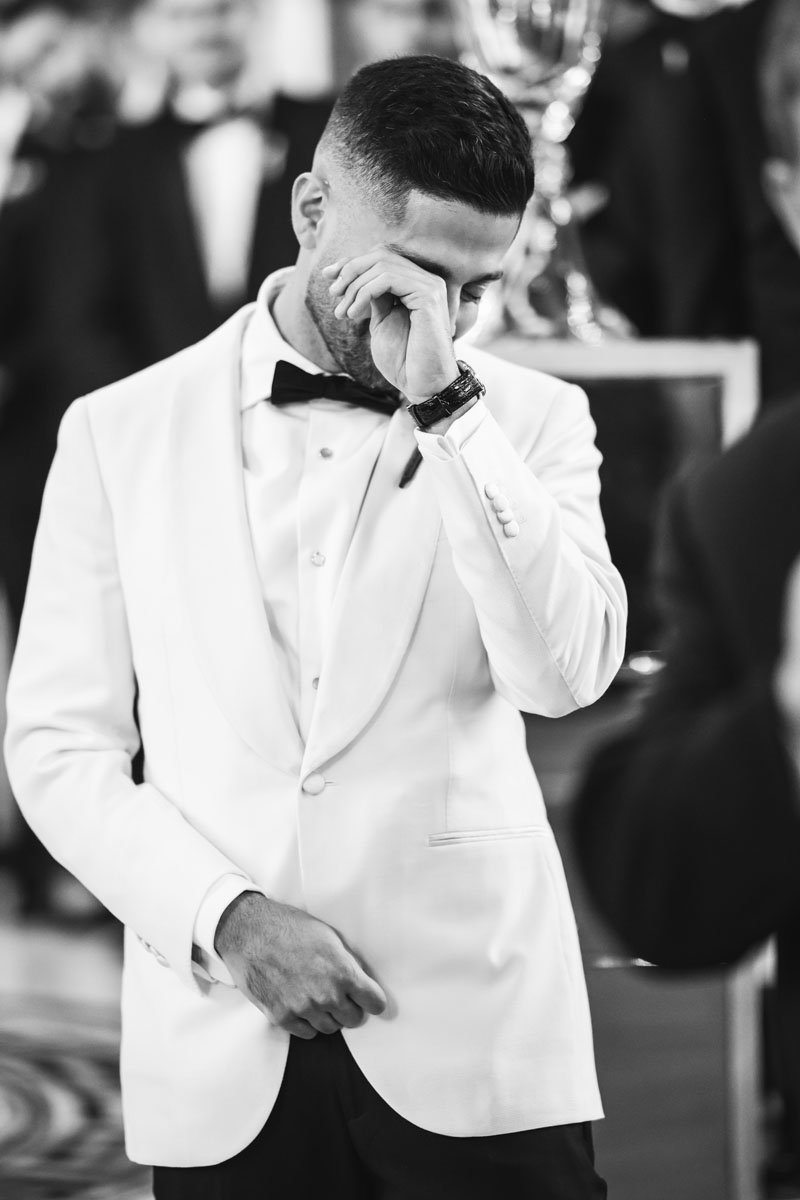 Your groom seeing you walk down the aisle is such a beautiful wedding day moment! Some guys try to hold back the tears and some let them flow, but it's always an emotional moment. Whether you have seen each other before the ceremony or not, this is a big emotional moment for the bride and groom.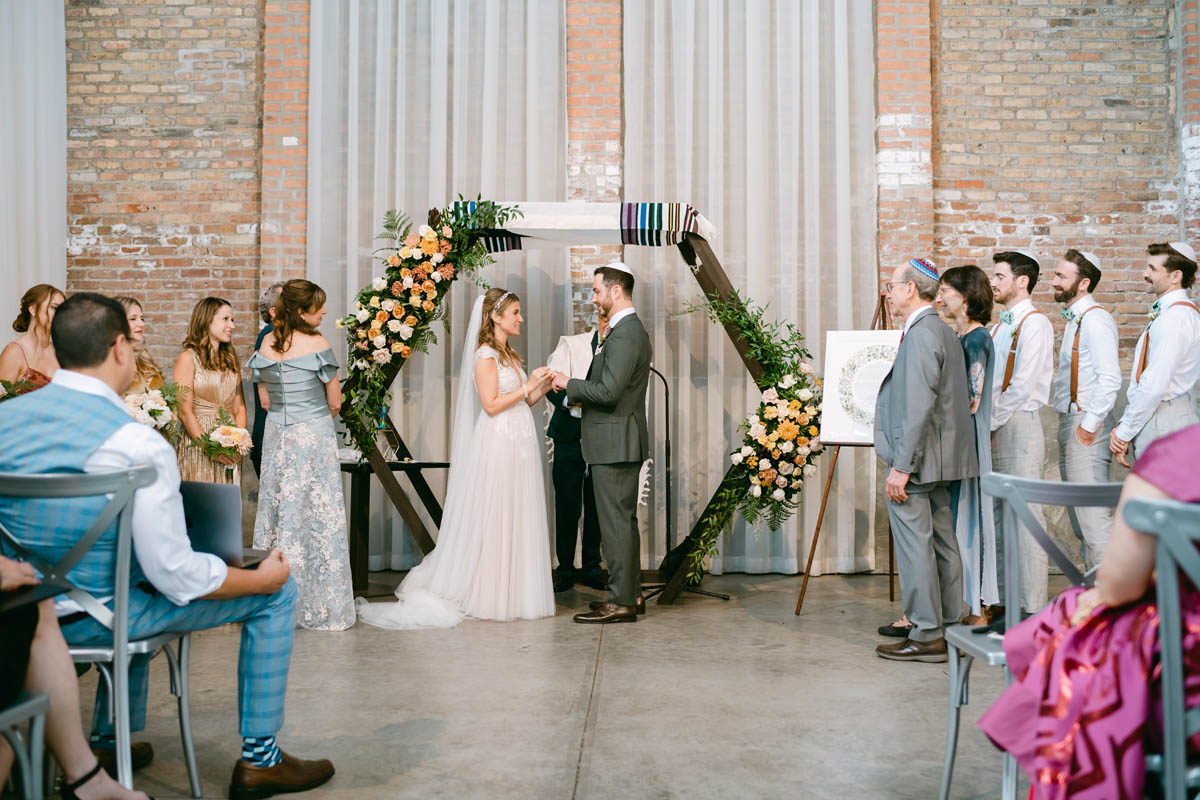 In my opinion, this is the most meaningful time of the wedding day. You are committing to a lifetime of memories together. This is the start of that journey.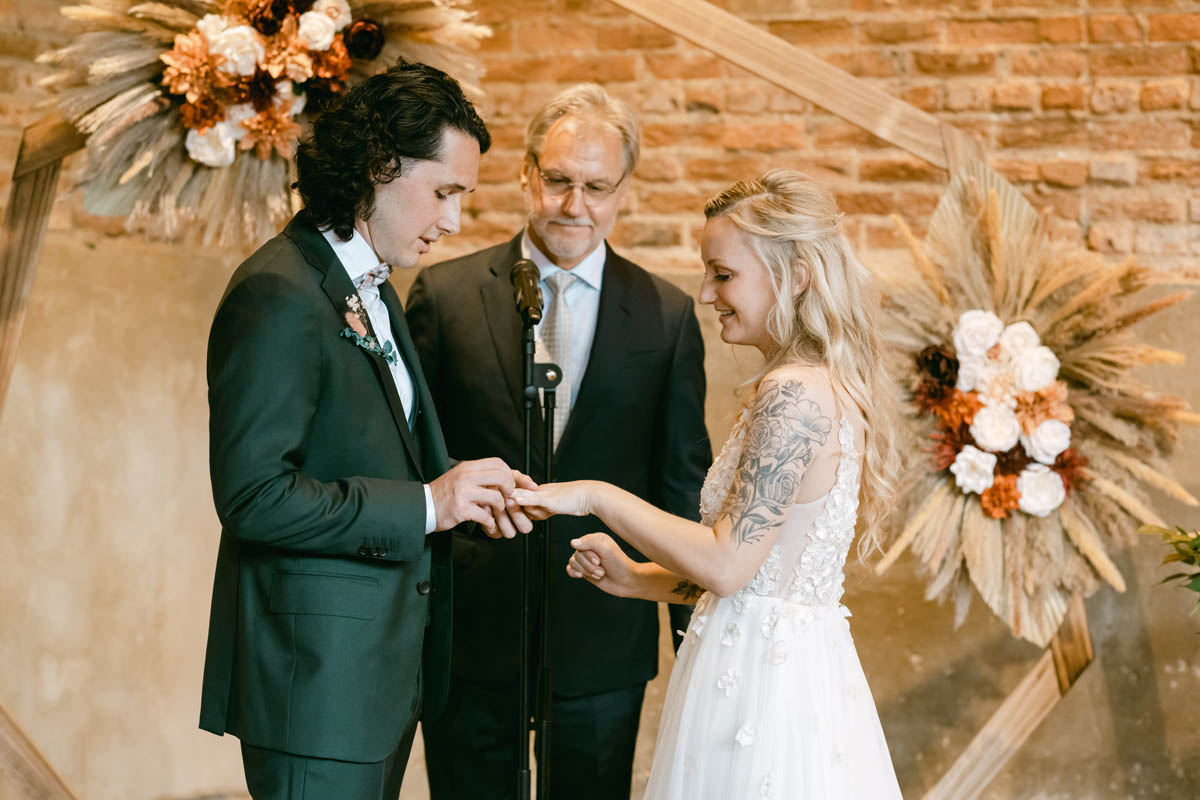 There's nothing like putting on that wedding band! Before the ceremony, put your engagement ring on another finger. Traditionally, the wedding band should go on first so it's closer to your heart.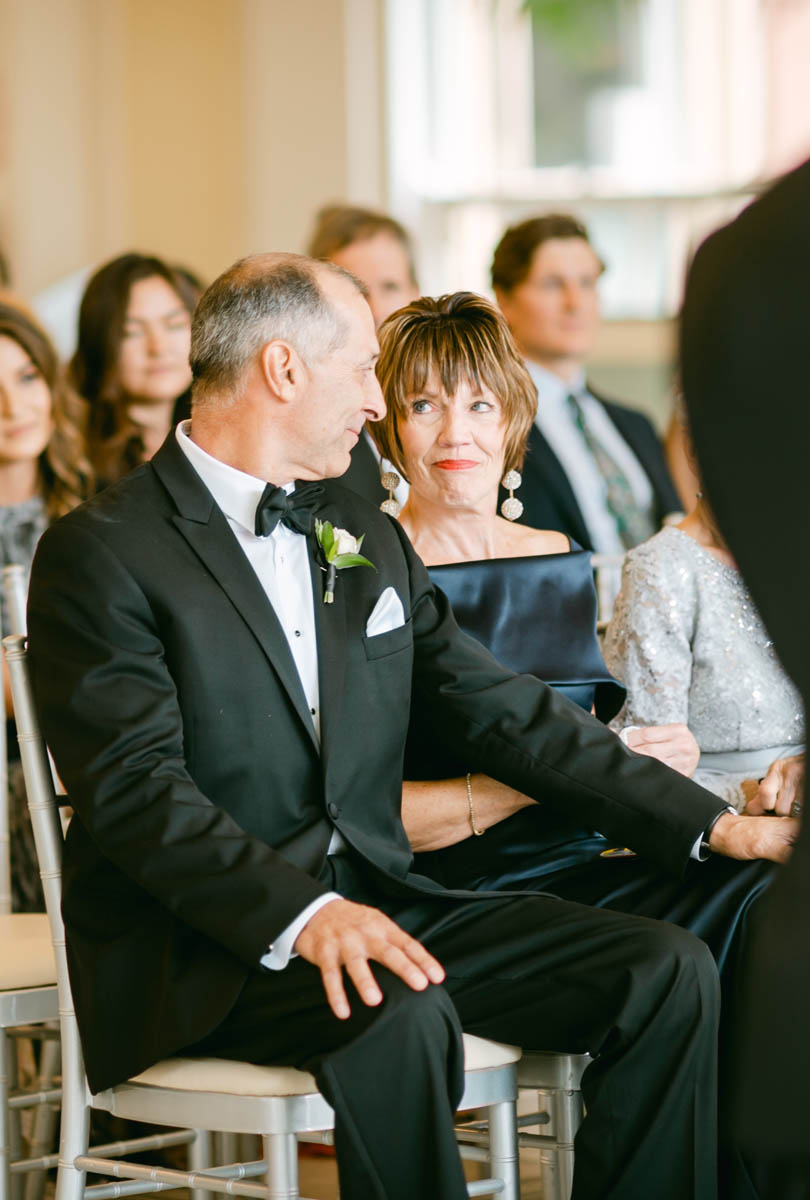 Your parent's emotional moments
Stolen glances and holding hands, your parents have many emotions as they watch you exchange vows.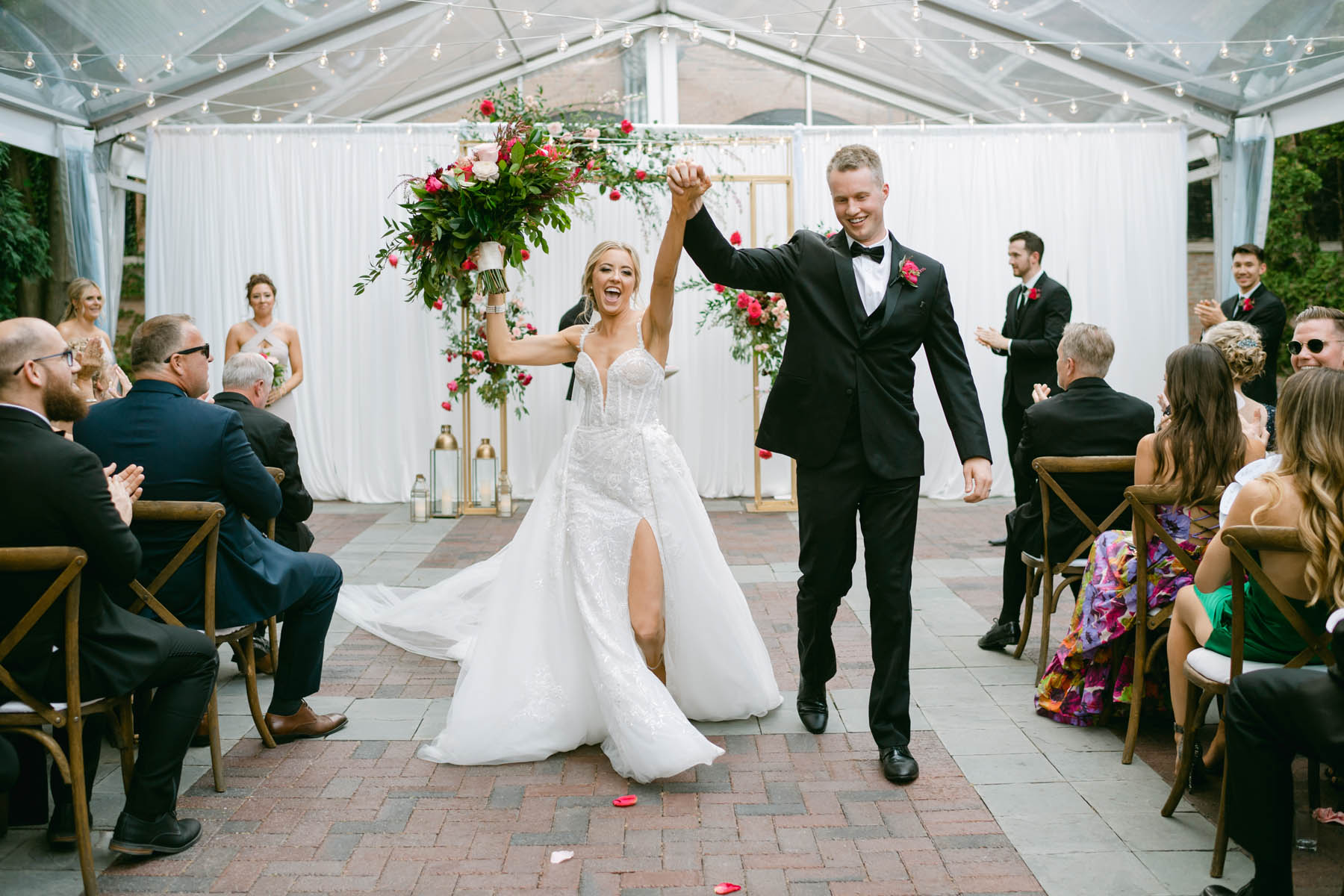 The we're married joy!! I get the best joyful photos when couples celebrate that walk down the aisle. Smile, laugh, high five with your guests!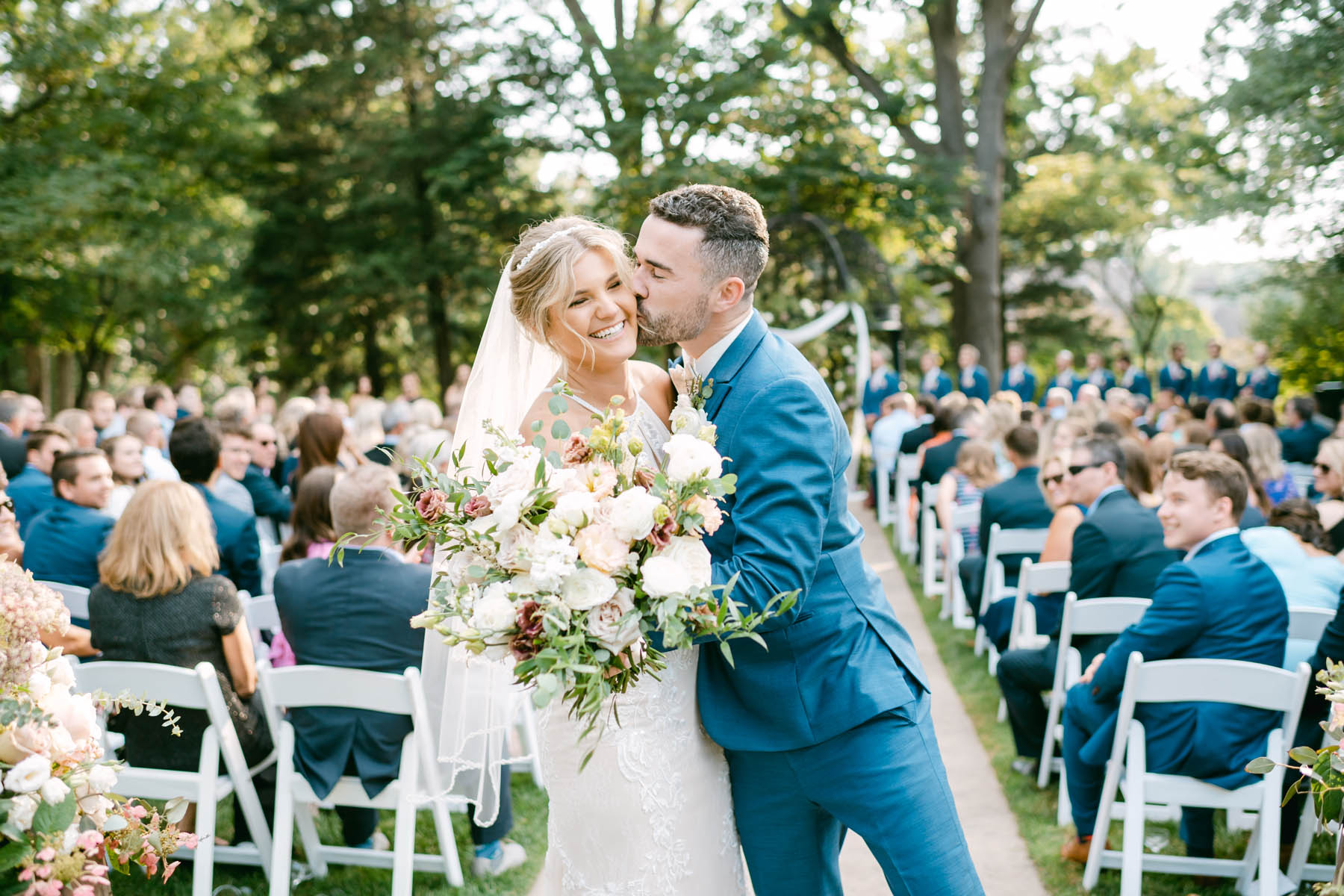 A photo I adore is the kiss at the end of the aisle. The pure joy of the moment with all your guests in the background is a great capture of the moment.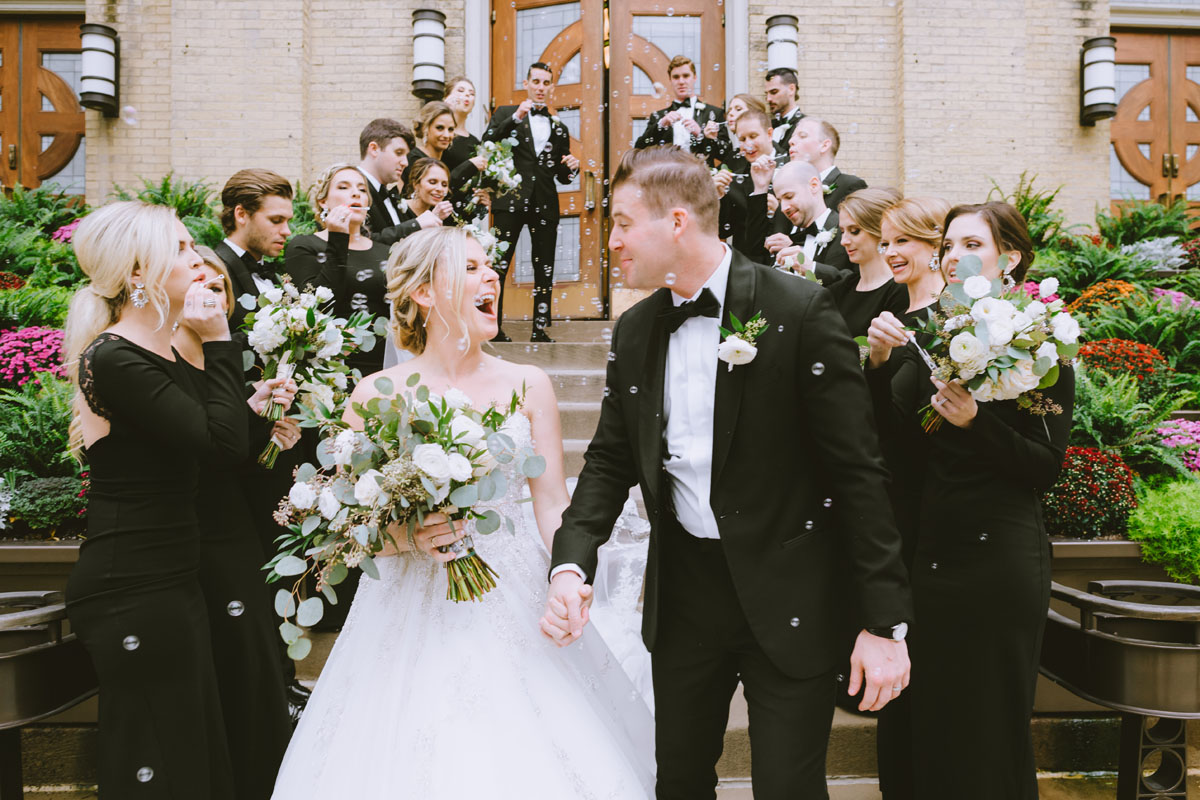 Absolutely one of my favorite must have wedding photos. Just pure joy! Bubbles or rose petals add extra celebration to the photo. Check with the church first, most churches are strict about what they will allow.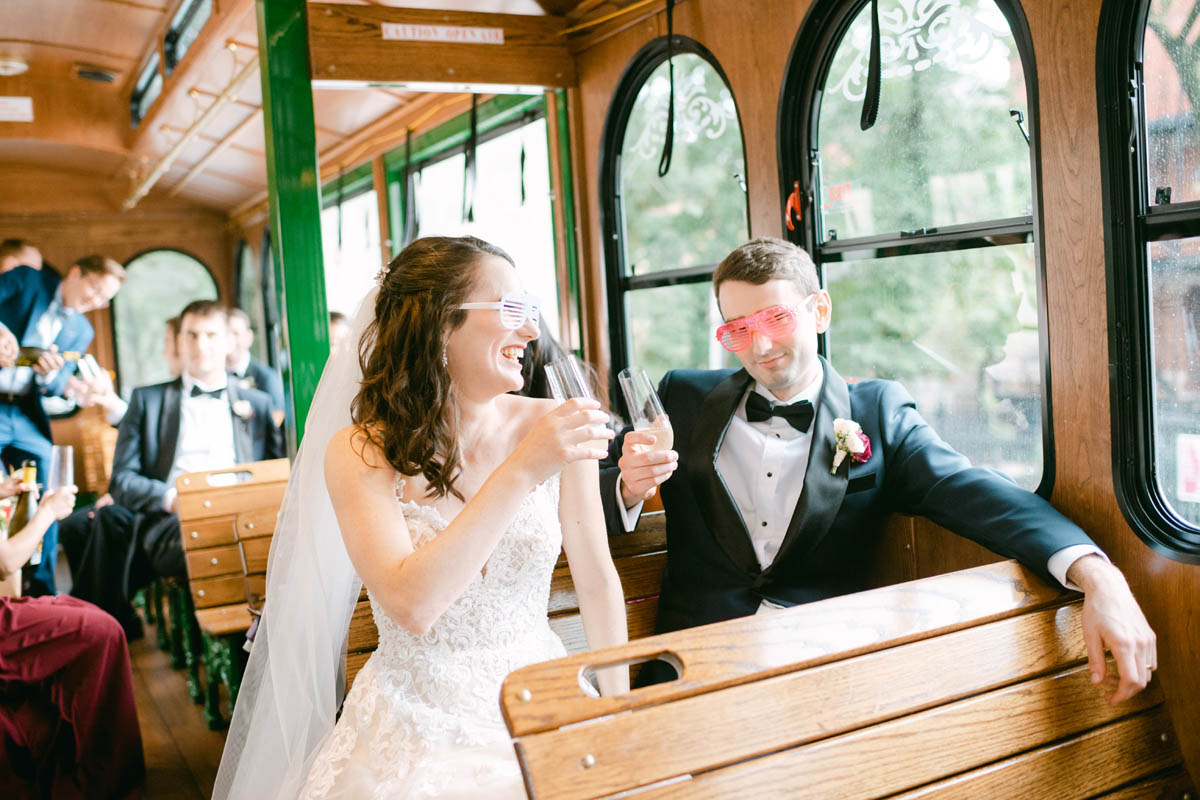 The pressure is off! It's time to drink some champagne and have some fun with your bridal party!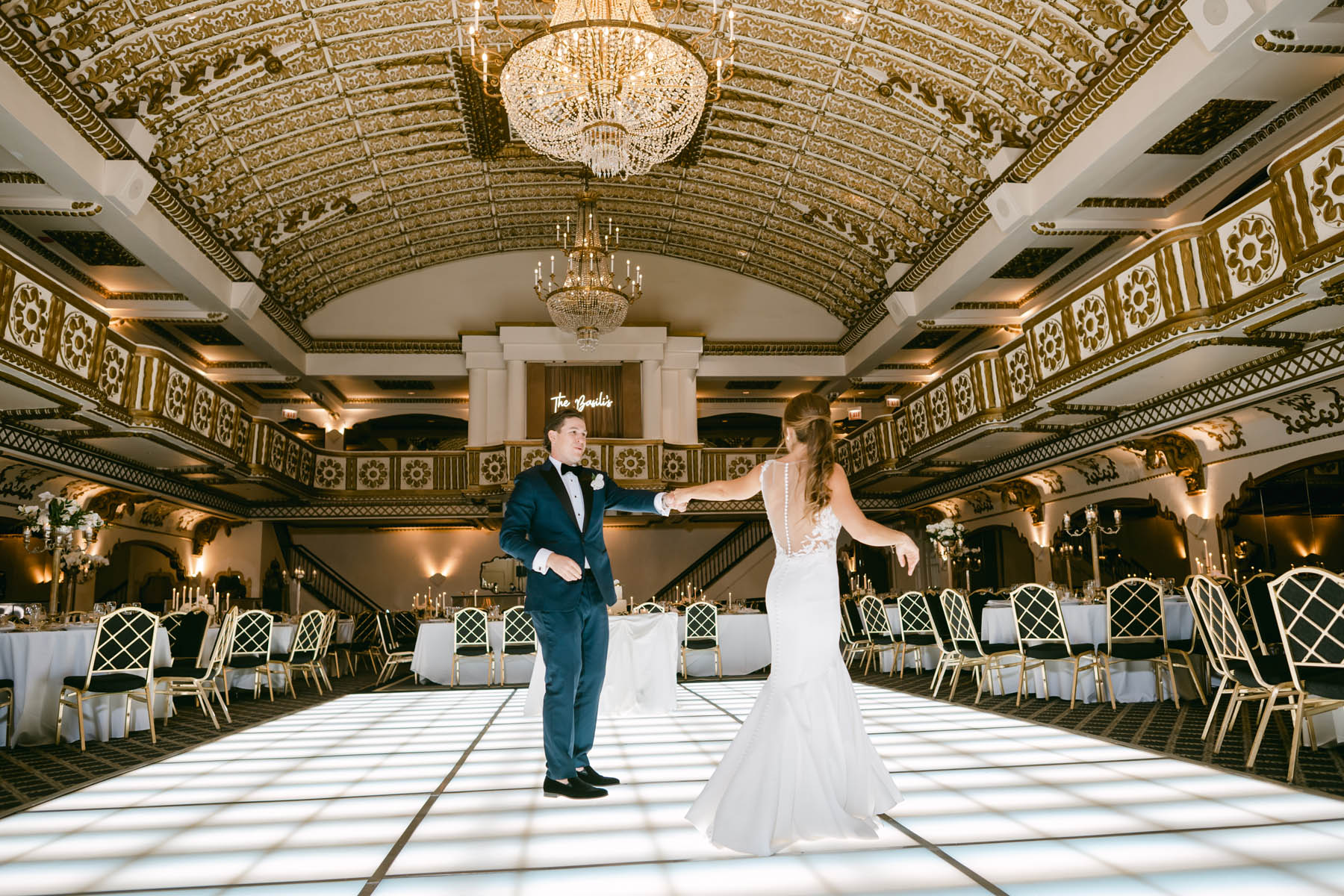 Before the guests come into the reception room, grab a dance with your groom. It always make a beautiful must have wedding photo of just the two of you. Plus it's a great way to show off the venue.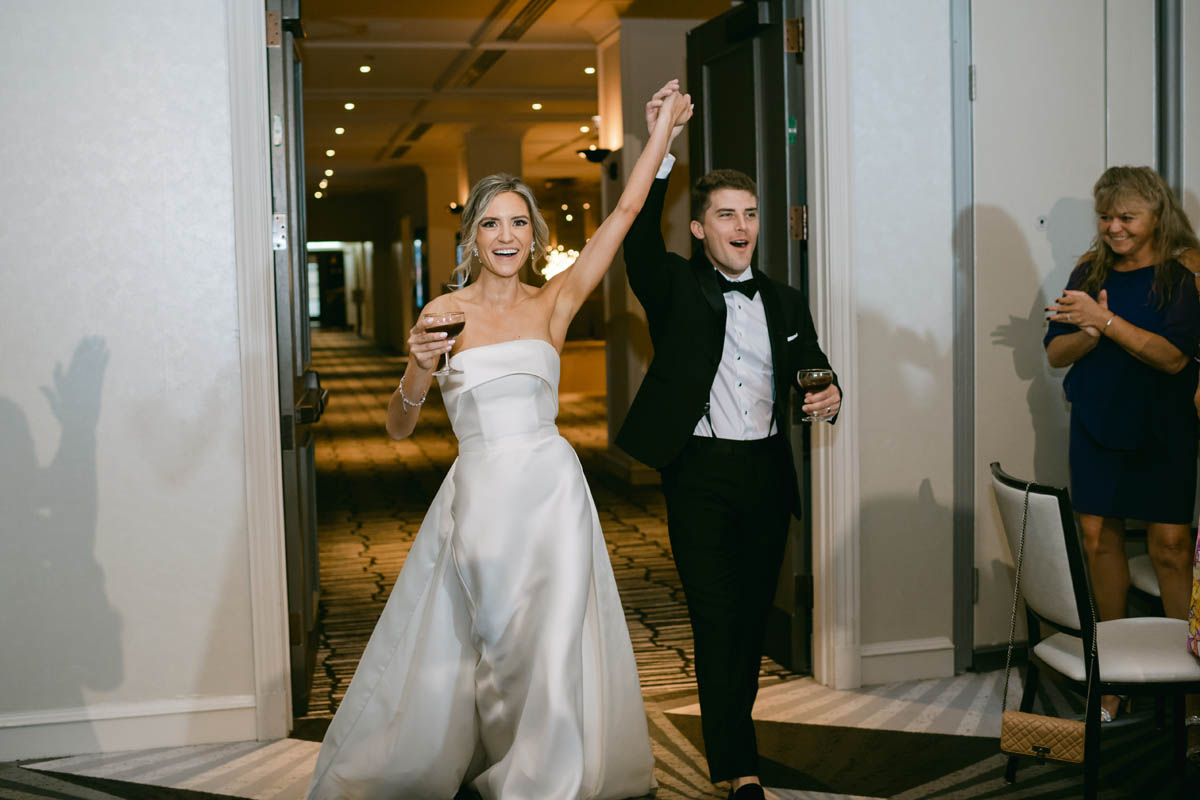 The reception entrance doesn't have to be crazy, although I've seen some good ones! A simple happy cheer makes a good photo.
Before your wedding, practice a few spins and move around the dance floor. I get better first dance photos when there is some movement. And smiles!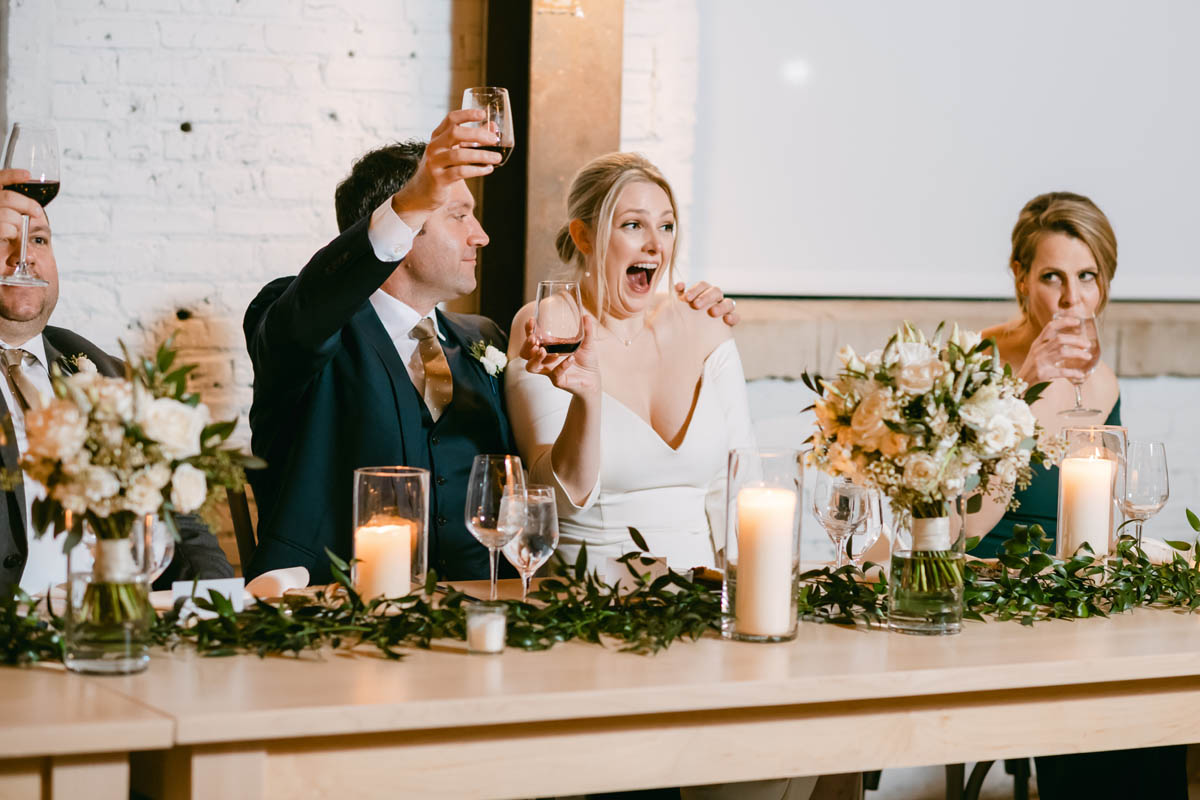 "I used to say lovingly, I have four daughters and I'm going to heaven for sure. Because I've already been through hell."
When my parents were married, my mom took this moment to shock my sweet dad and smash the cake in his face. He thought she had lost her mind! But they still laugh about it to this day.
Guys, never never never smash cake in the bride's face! It's only funny when it happens to the groom. I saw it once, it wasn't pretty.
I get some of my favorite moments when the couple is just walking around the reception talking with their guests.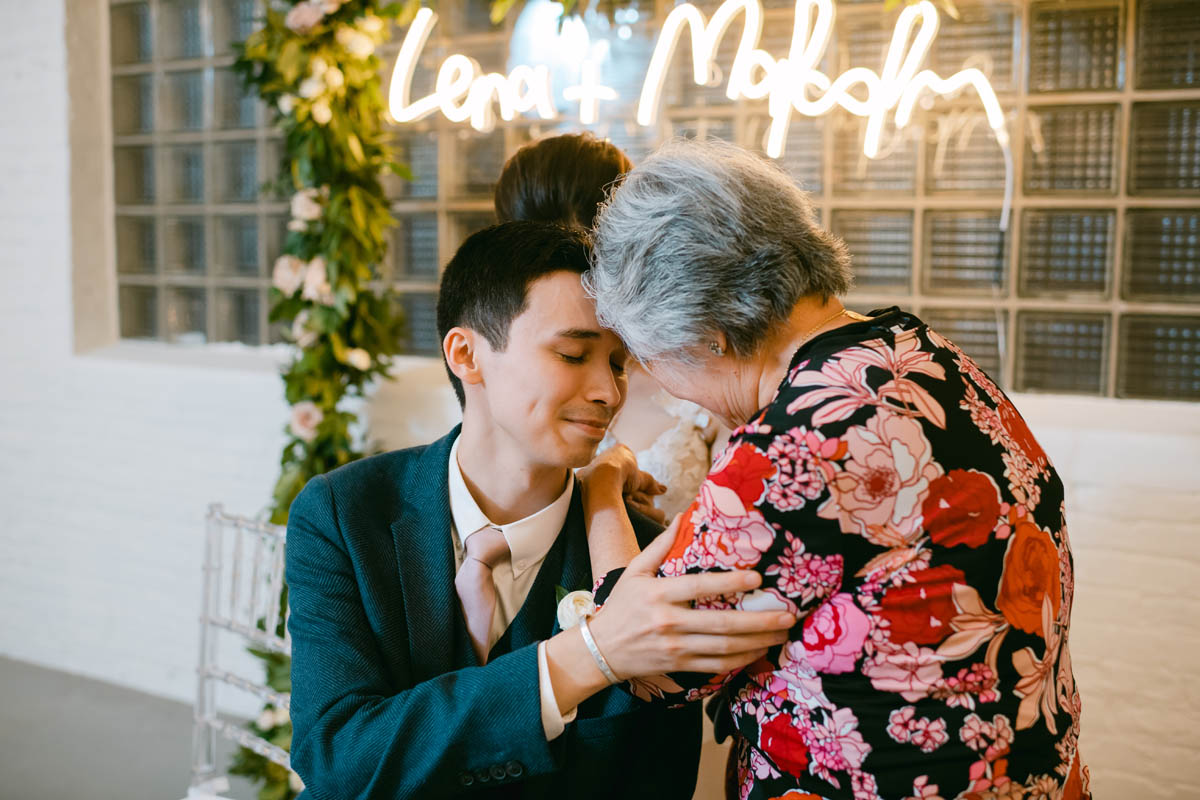 I also get some of the sweetest moments. This touching moment between Malcolm and his grandmother was so lovely.
Let's get loud! Grab a drink (not too many!) and hit the dance floor. It's always fun to jam out to your favorite tunes.
A sparkler exit is always a great fun shot! Be sure to get the extra long sparklers so they don't burn out too quickly.