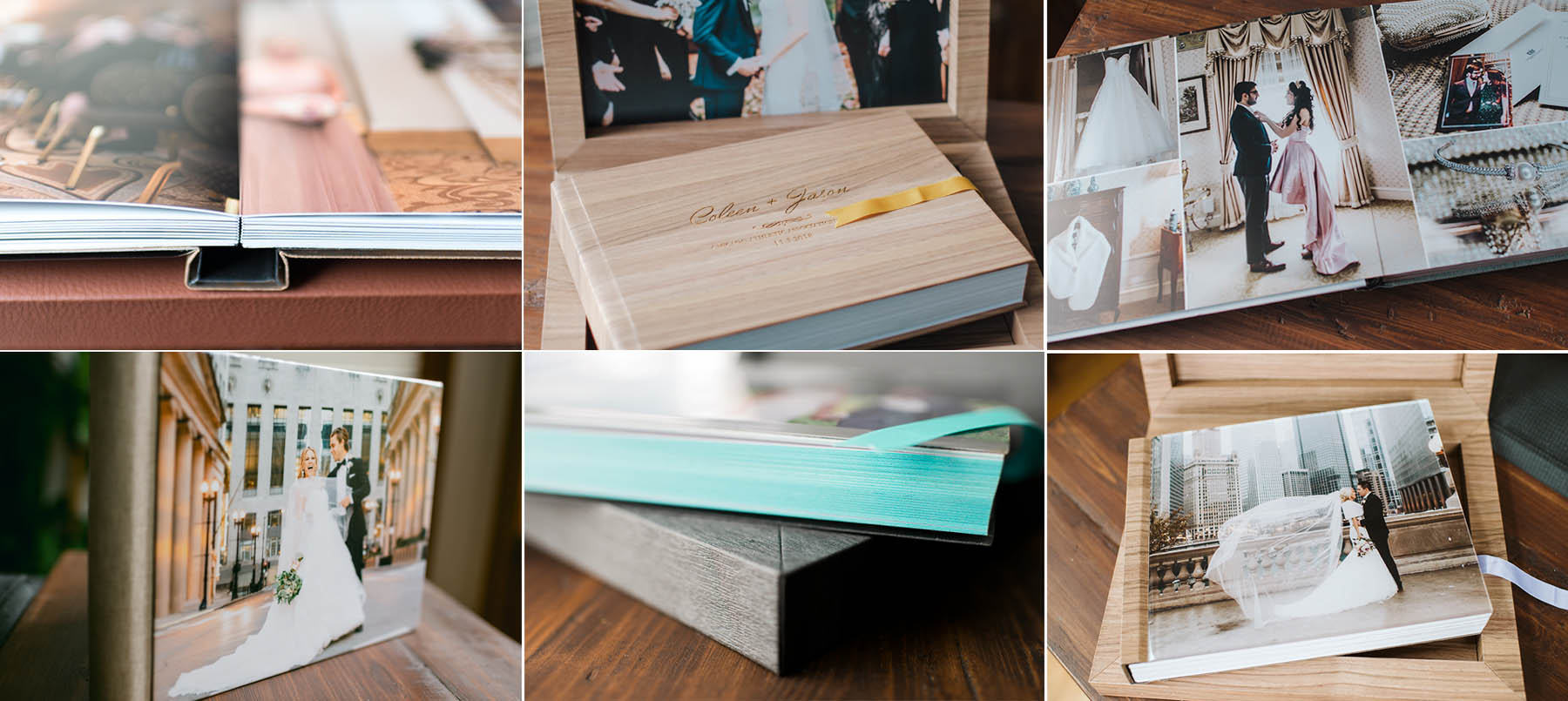 Signature Fine Art Albums
Your Wedding Images Belong in Print
When I was little, I spent hours looking through my parents wedding album. The images were printed so flawlessly. I still love their album, but albums have come a long way since then!
When I first started shooting weddings, albums were not part of my packages. Through the grapevine I heard about this Italian album company and I went to a seminar they were having. When I saw these gorgeous works of art, I decided every bride of mine had to have one!
Hand made in Italy, all of the albums are exquisite books with thick, lay flat pages, premium binding materials and flawless printing. The classic fine art book comes with the wedding packages. Upgrade to a premium fine art book featuring more material and cover options.