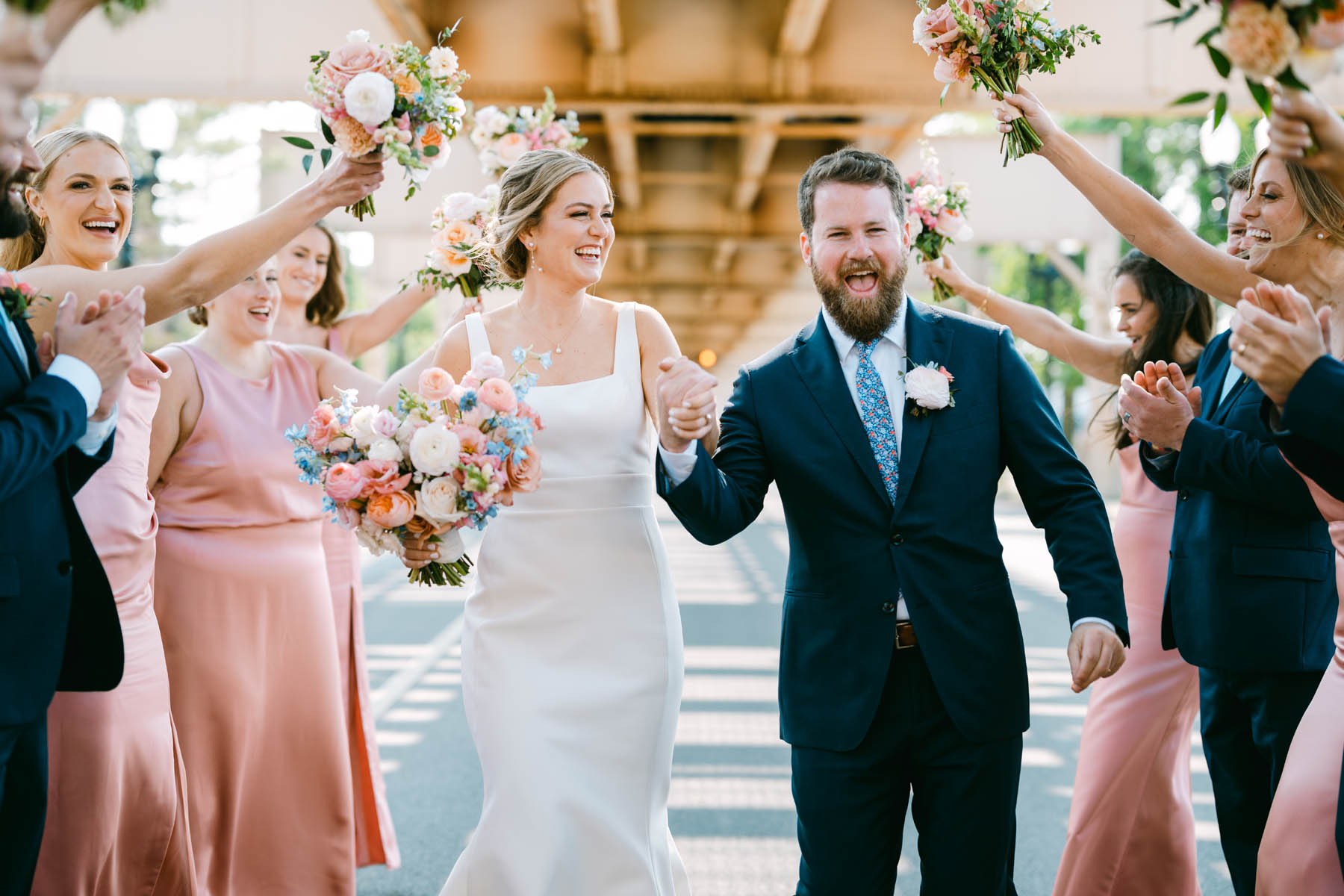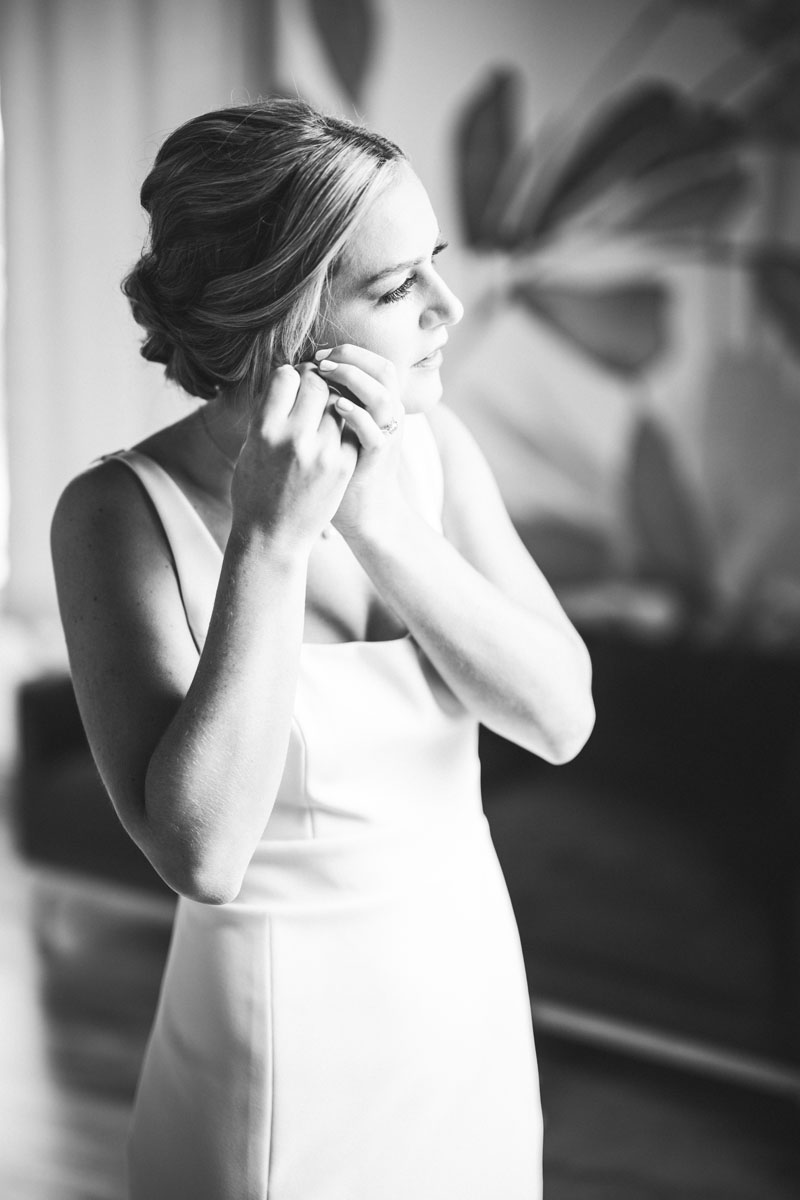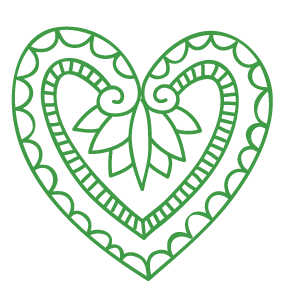 Summer tones of pastel pinks and orange flowers accented the lovely details of their wedding day.
Grace had so much fun with her bride crew getting ready. It was the perfect sunny day for Grace and Kevin to say I do!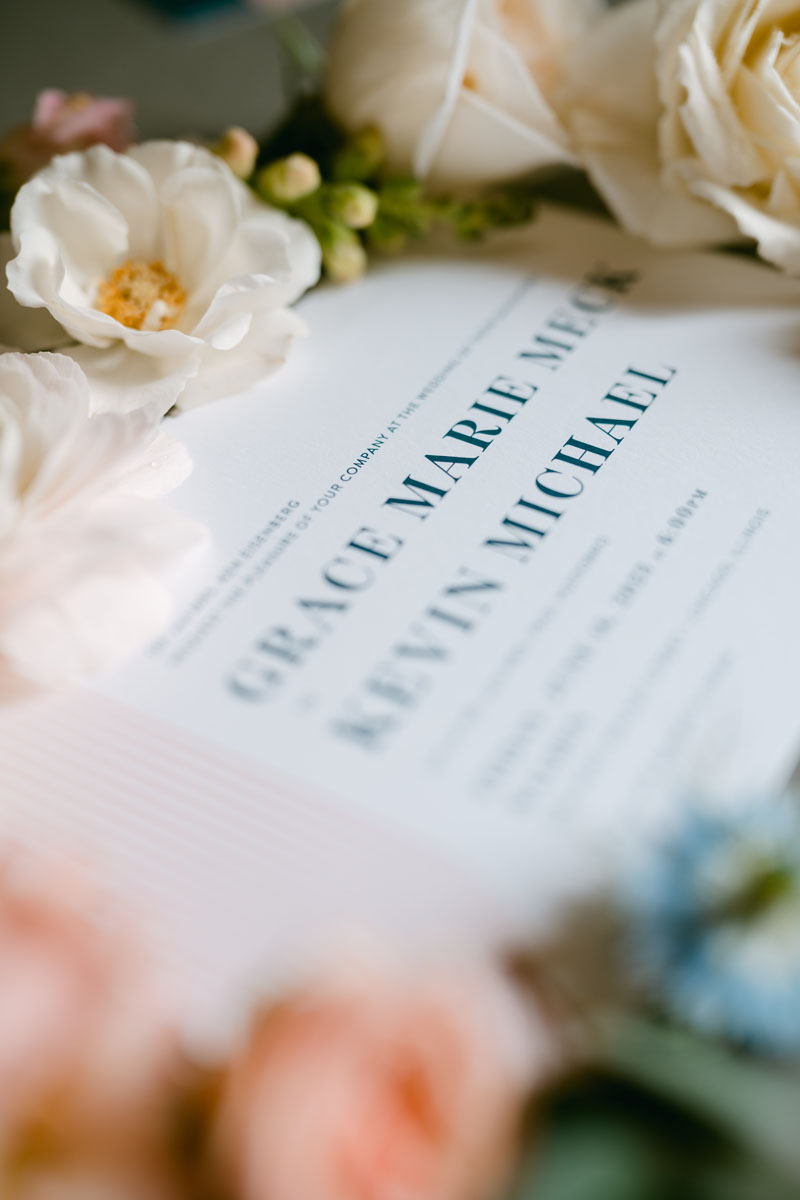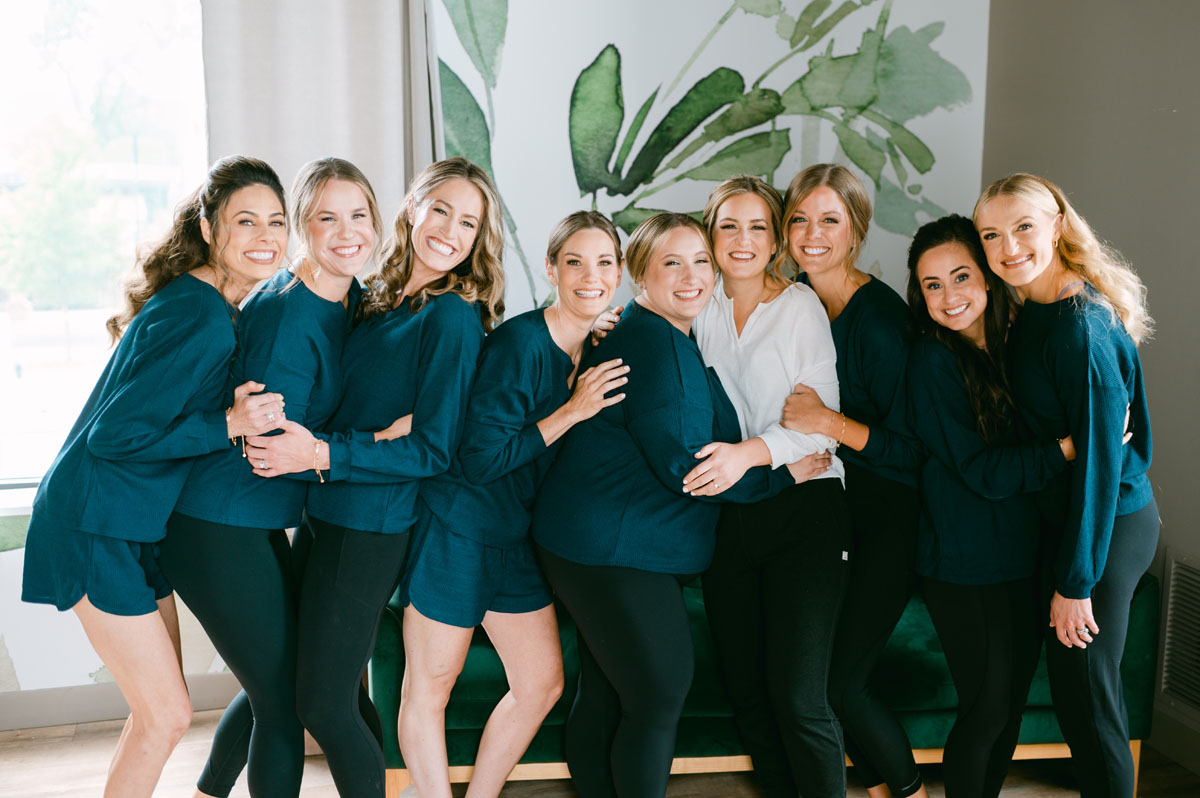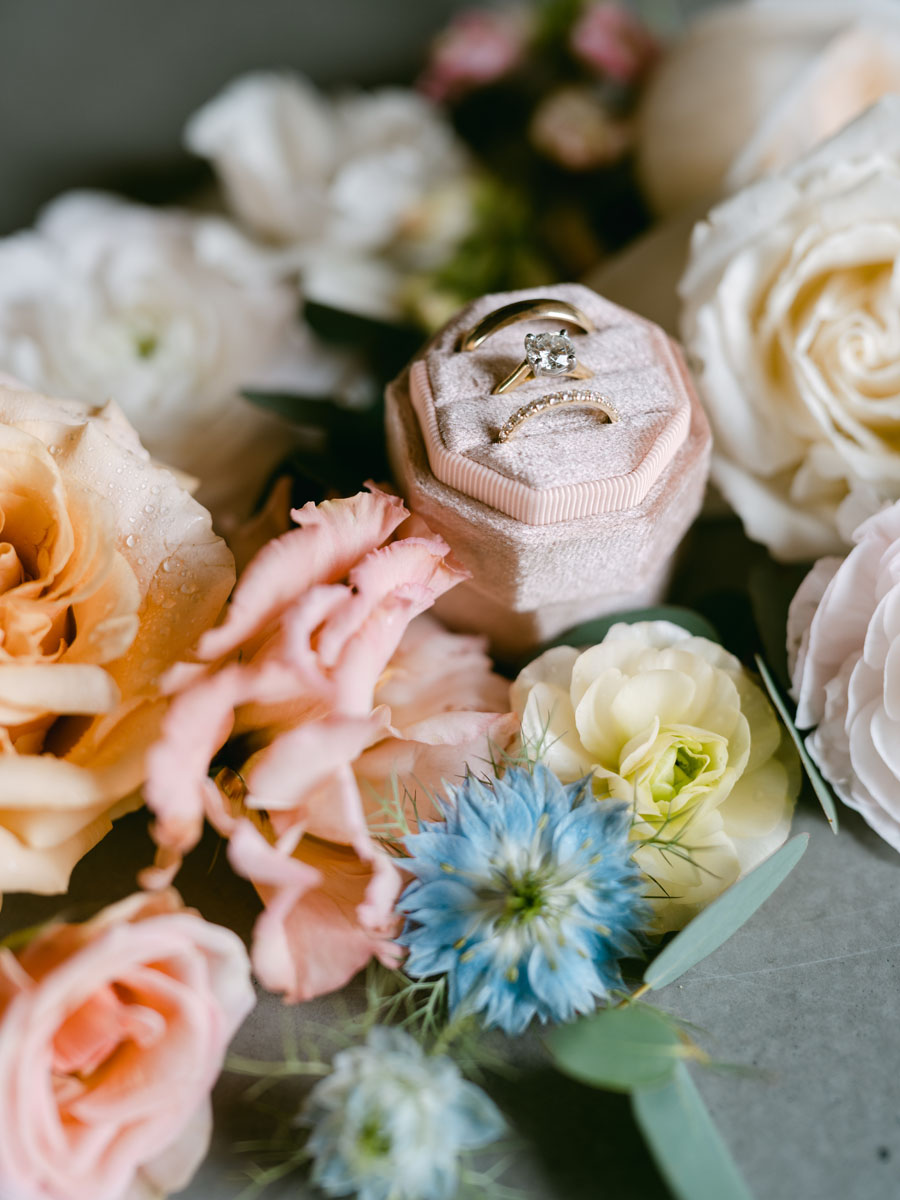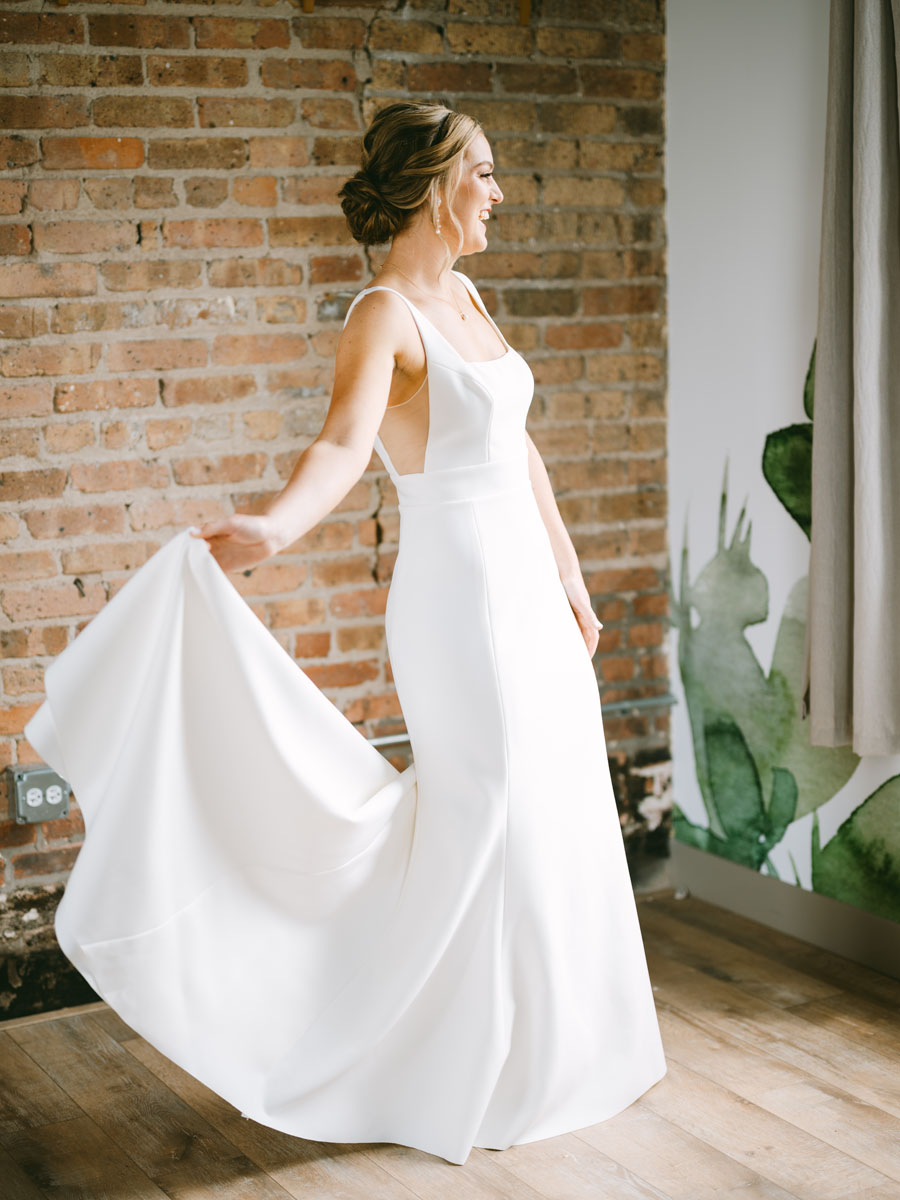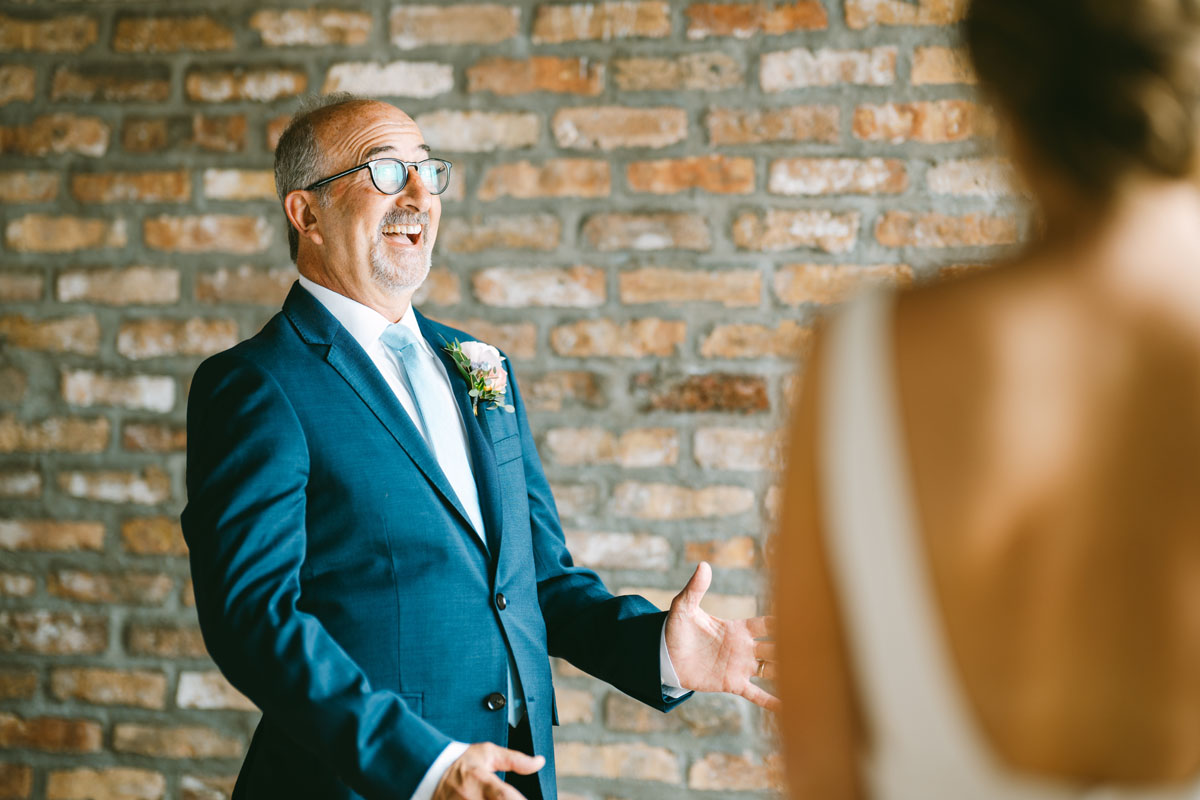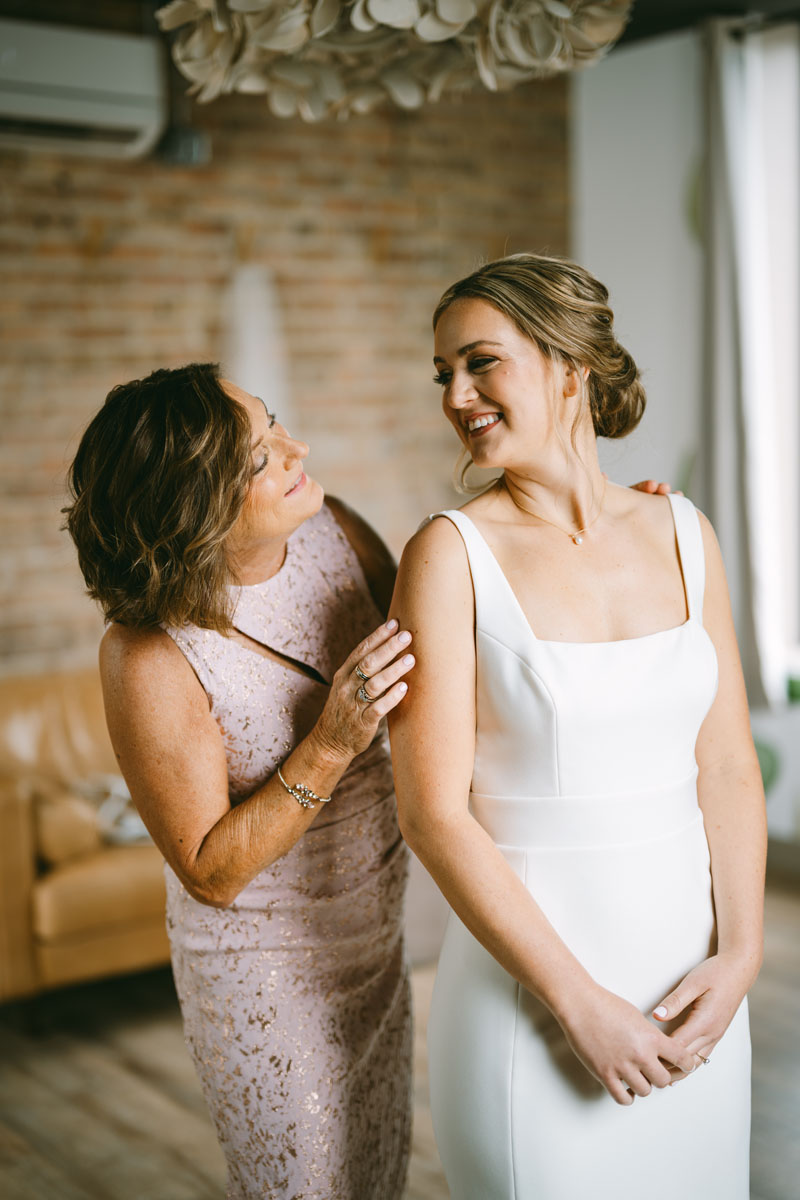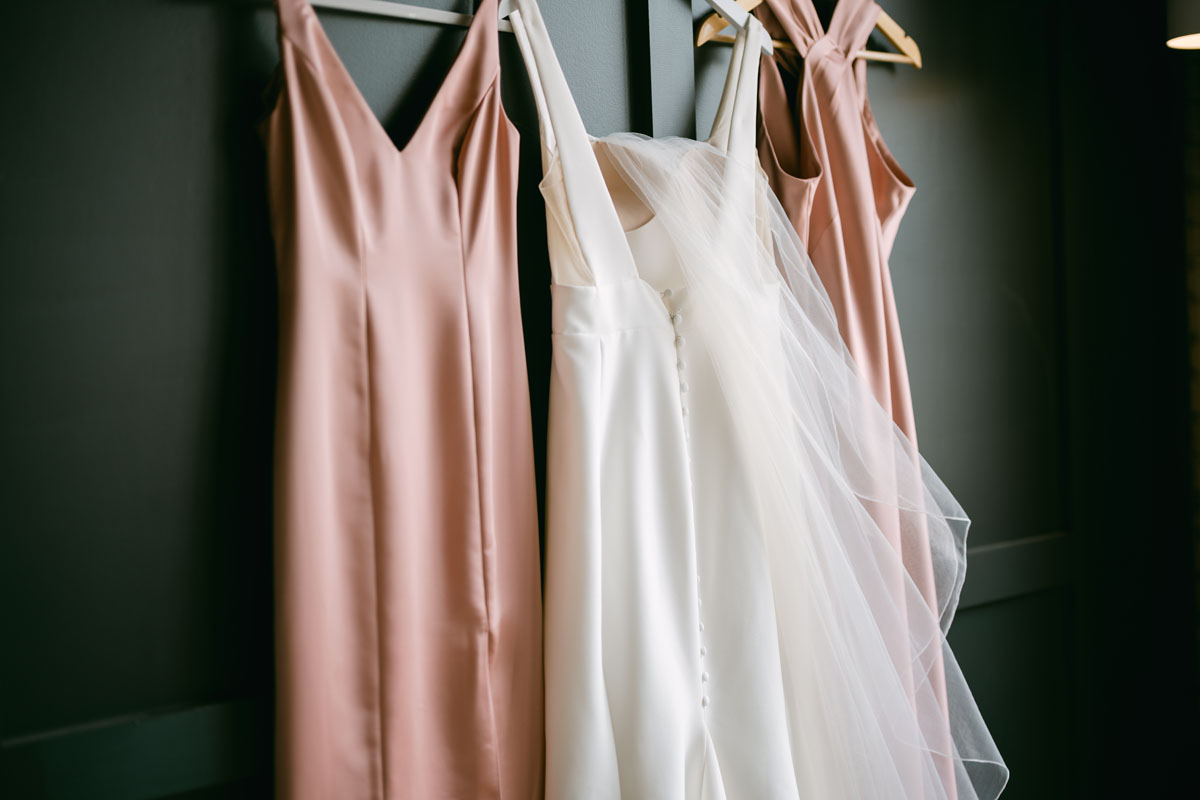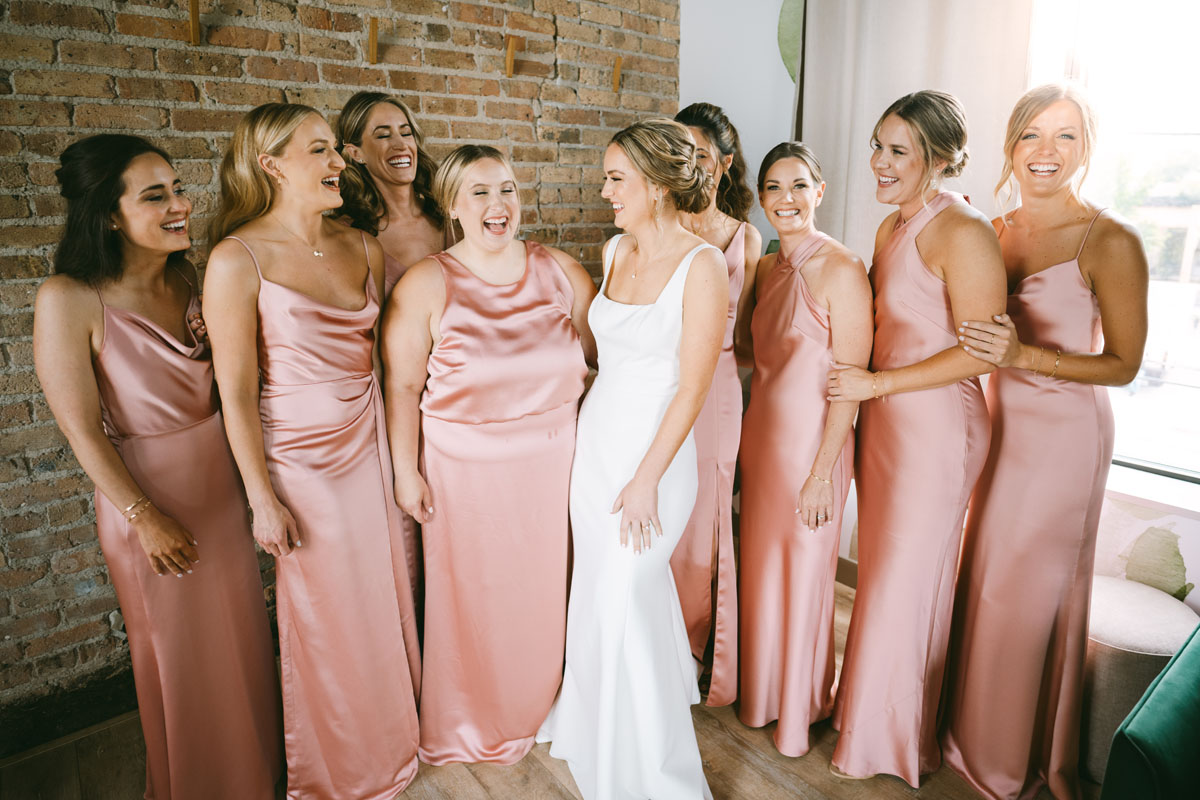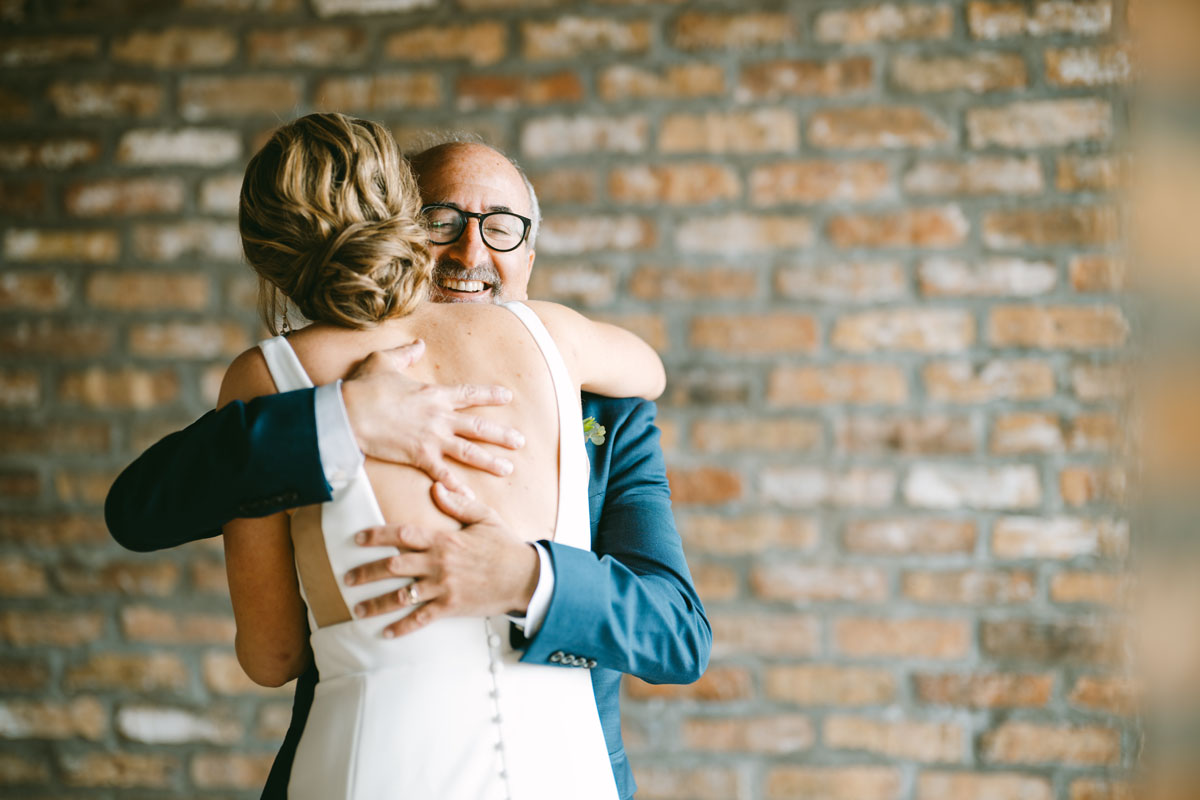 The summer pastels Walden wedding colors were perfect for the city backdrop.
Riding around in the Sanibel blue trolley was a very unique twist to this amazing wedding. With the girls in summer blush dress and the guys in dapper blue suits. The bridal party was ready to dance in the streets and have some fun.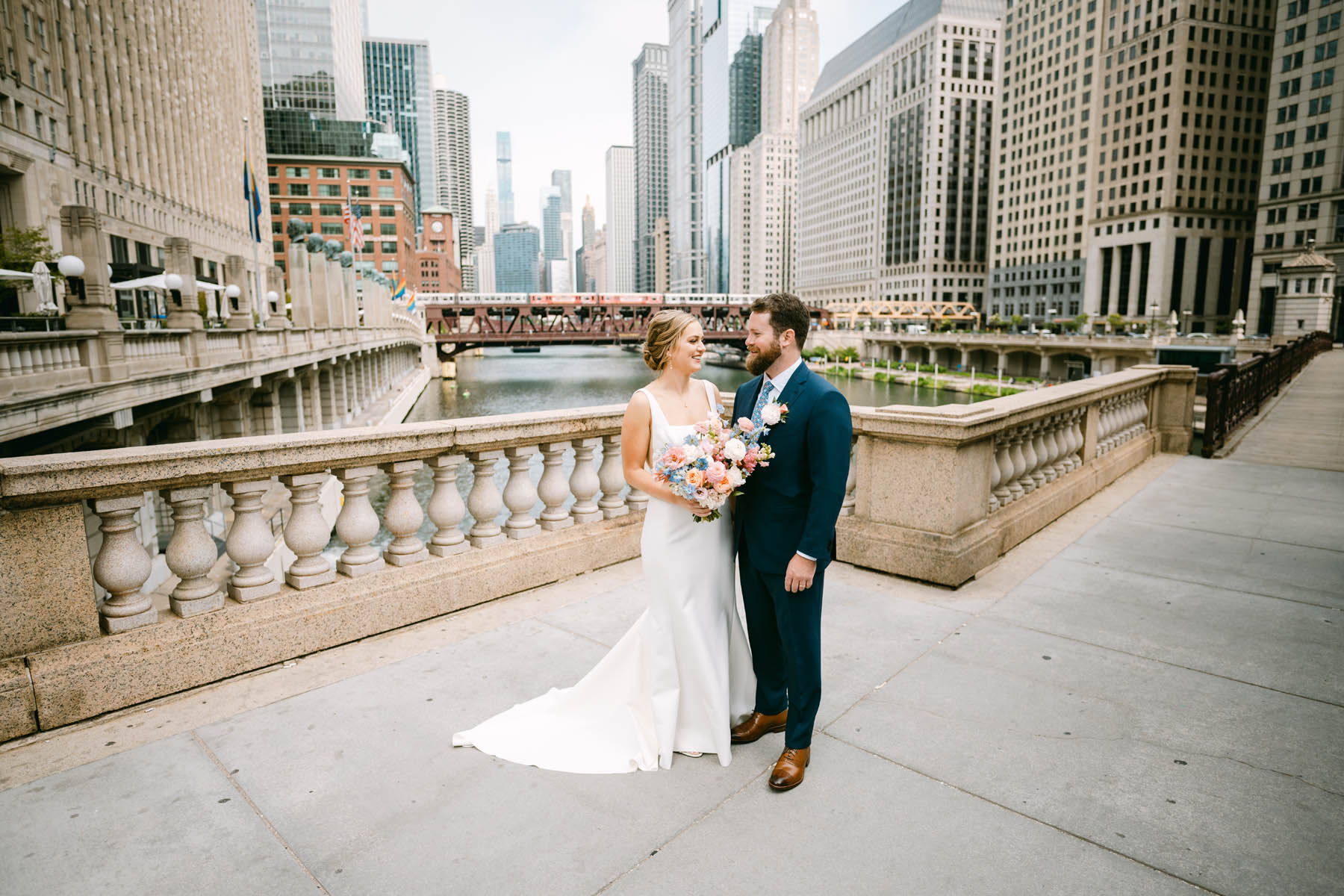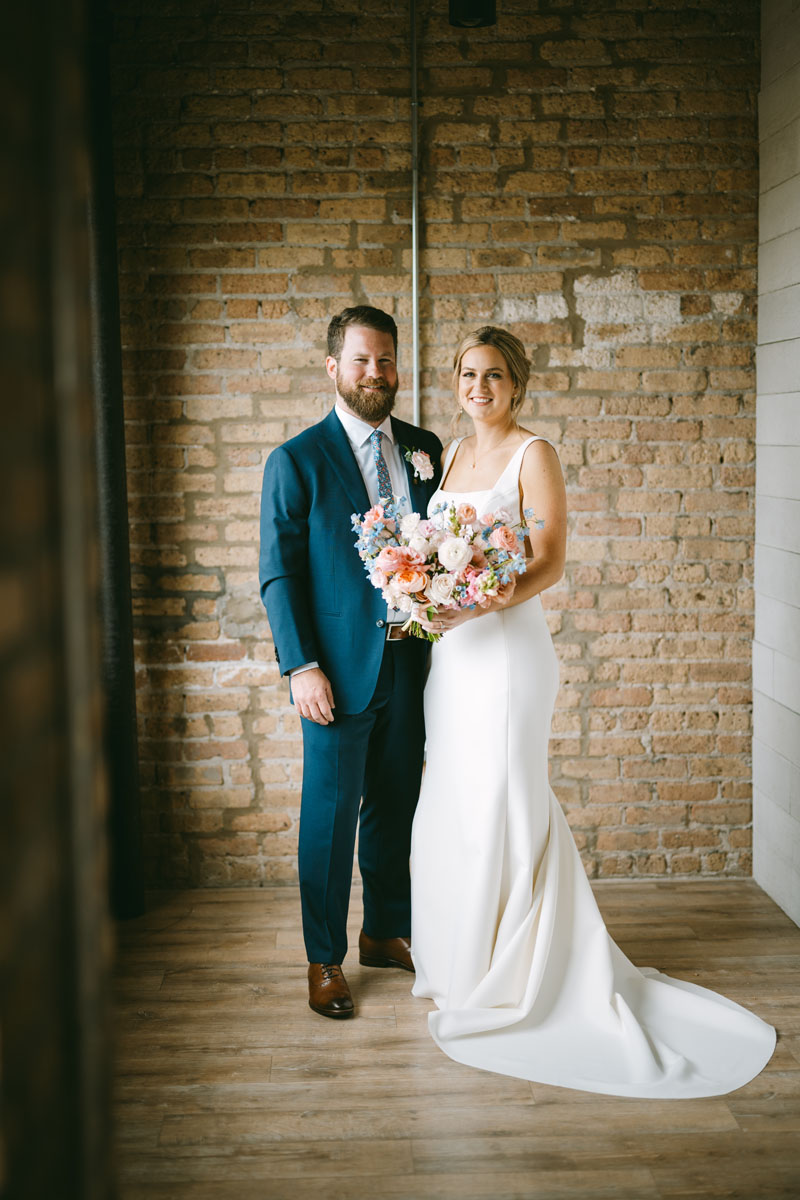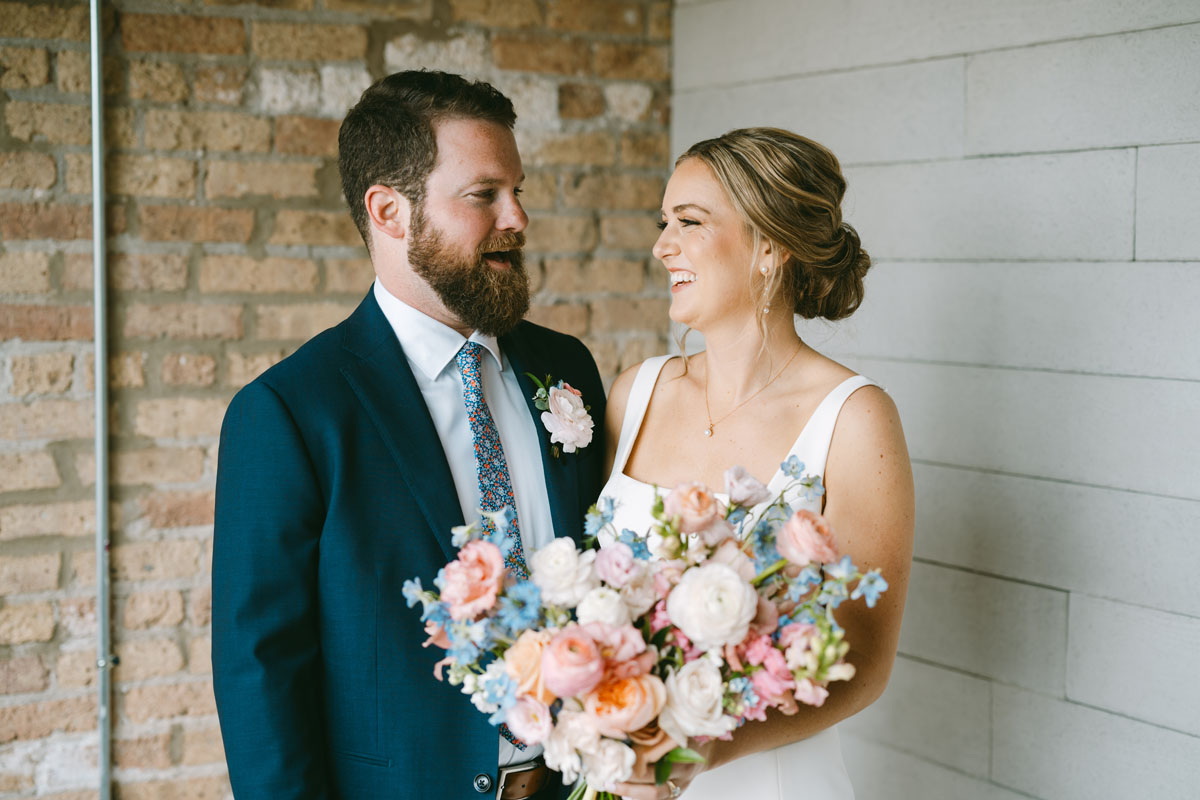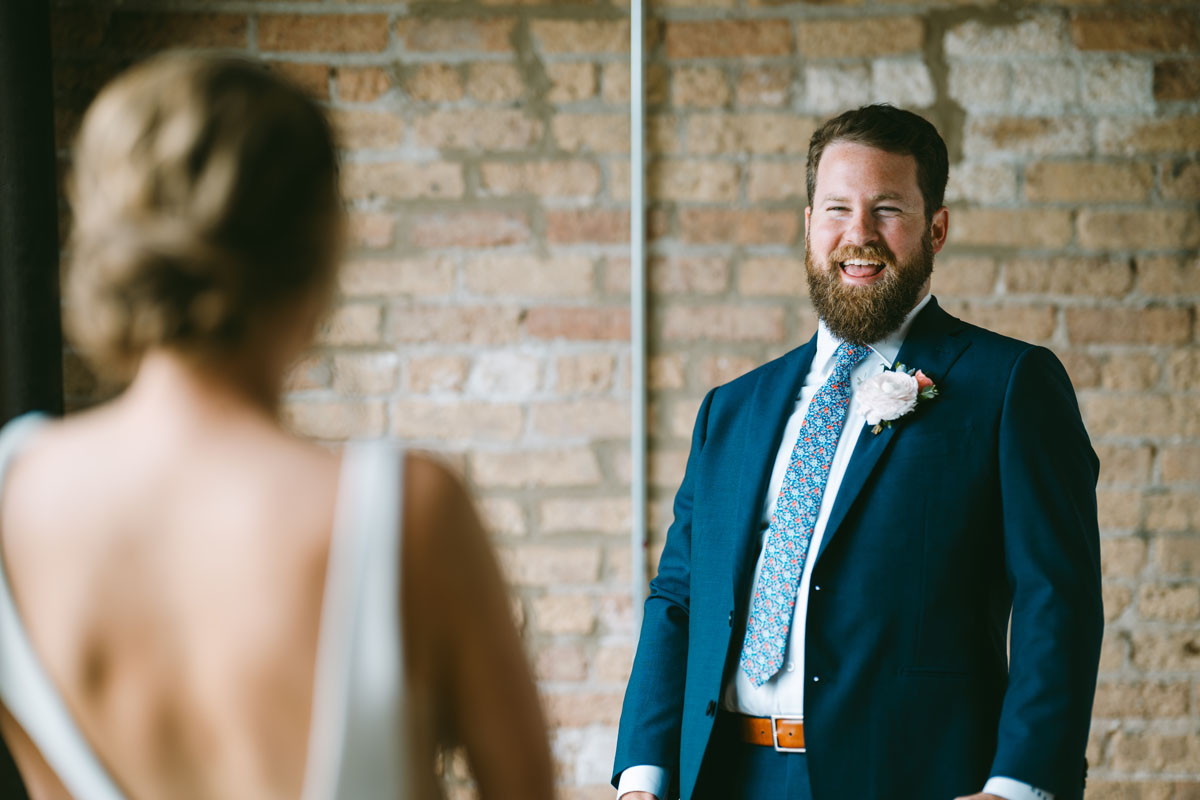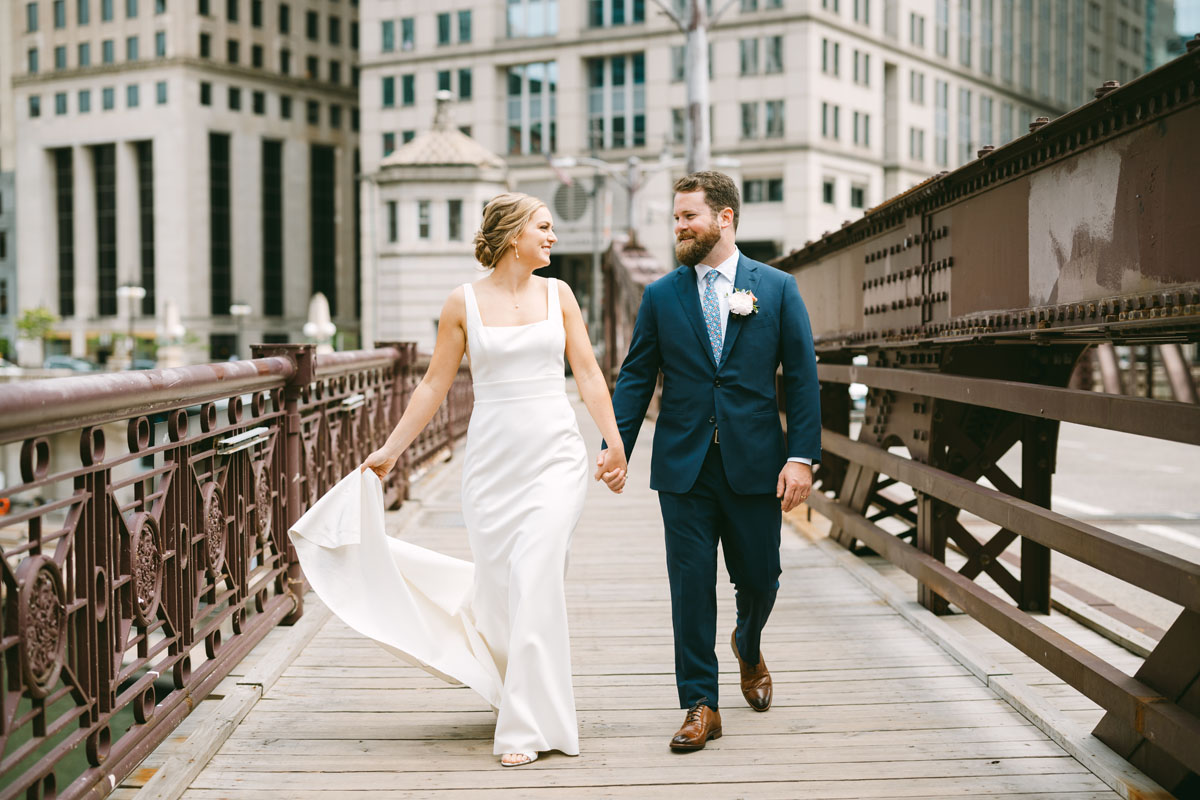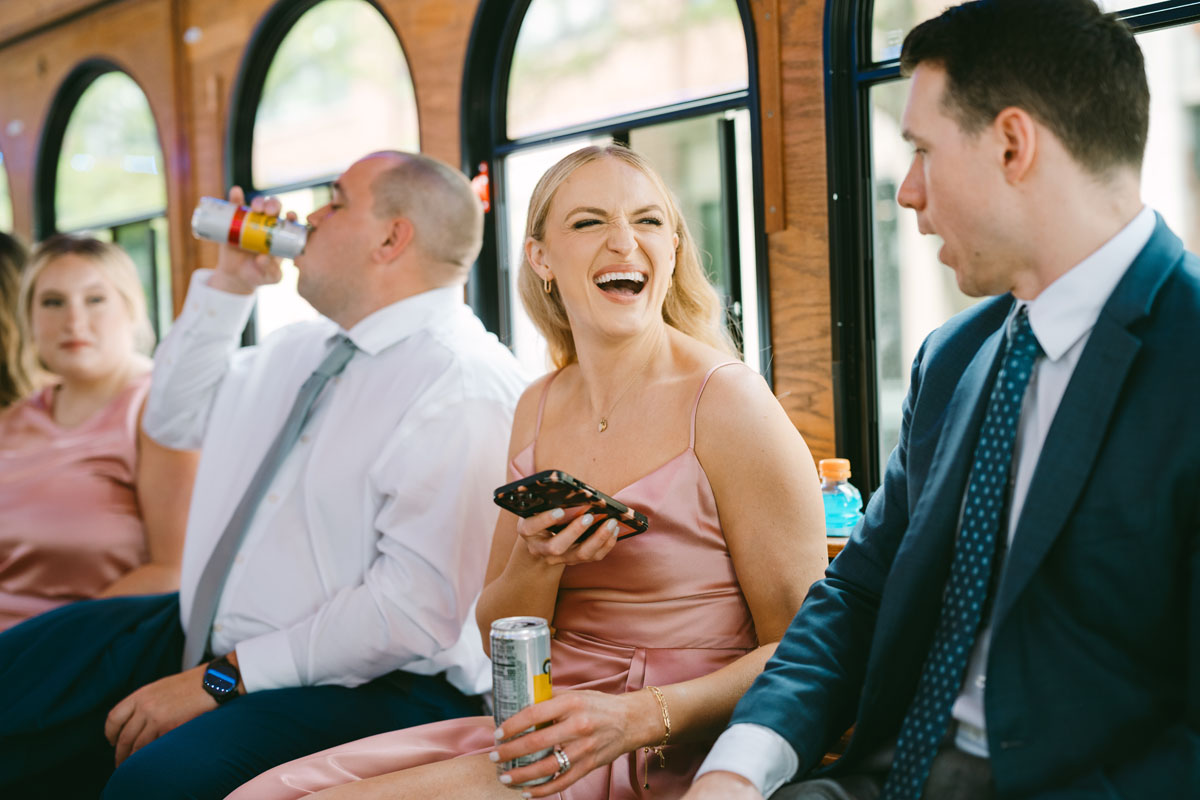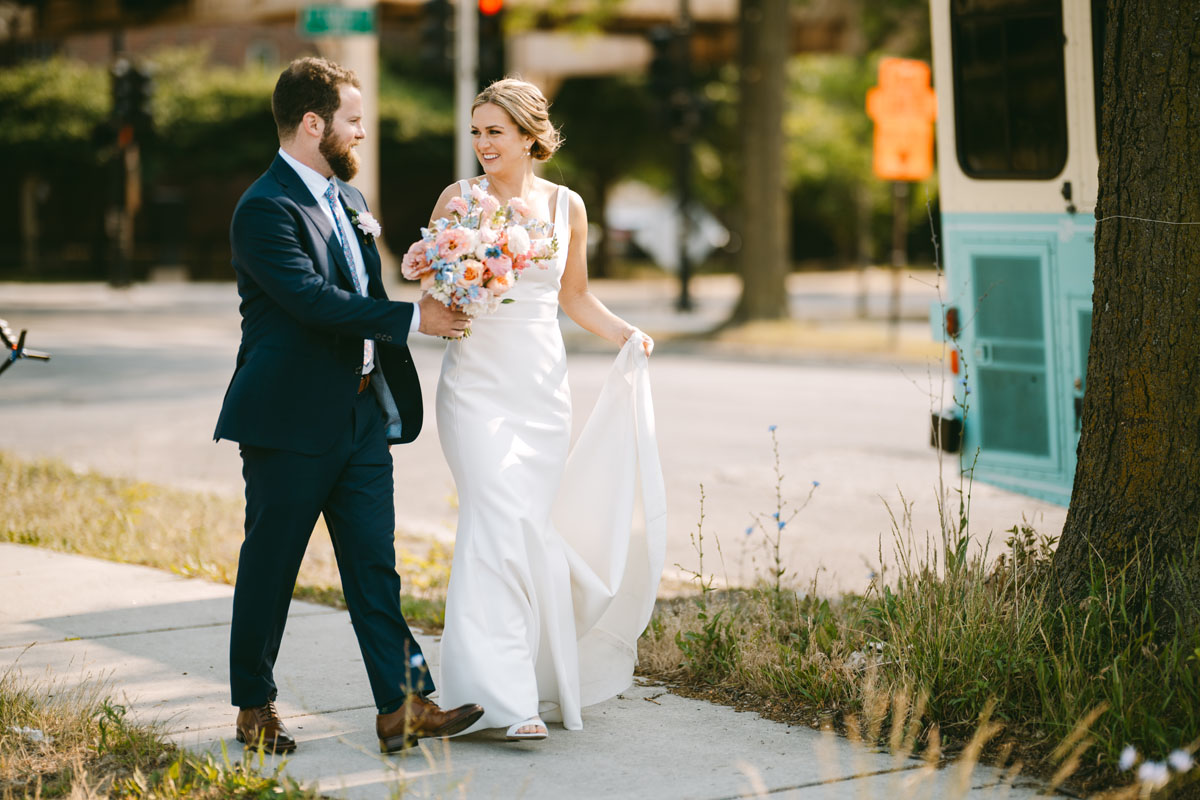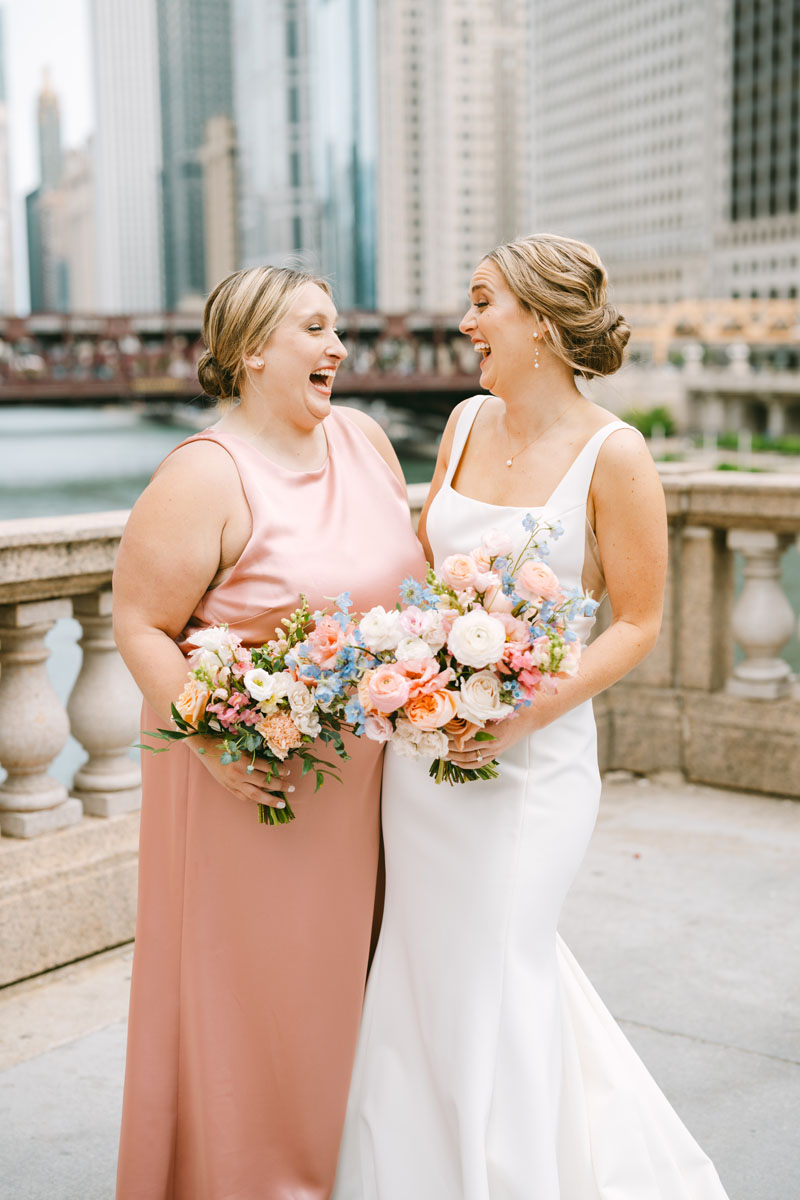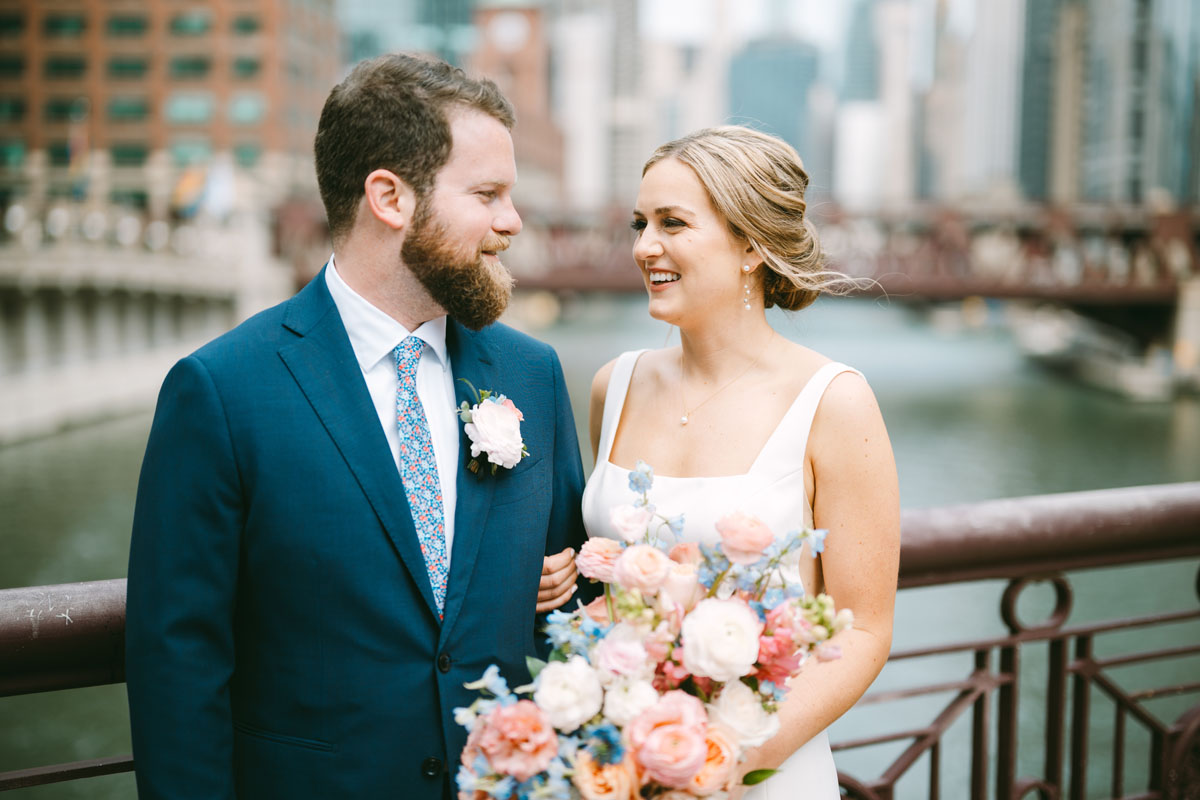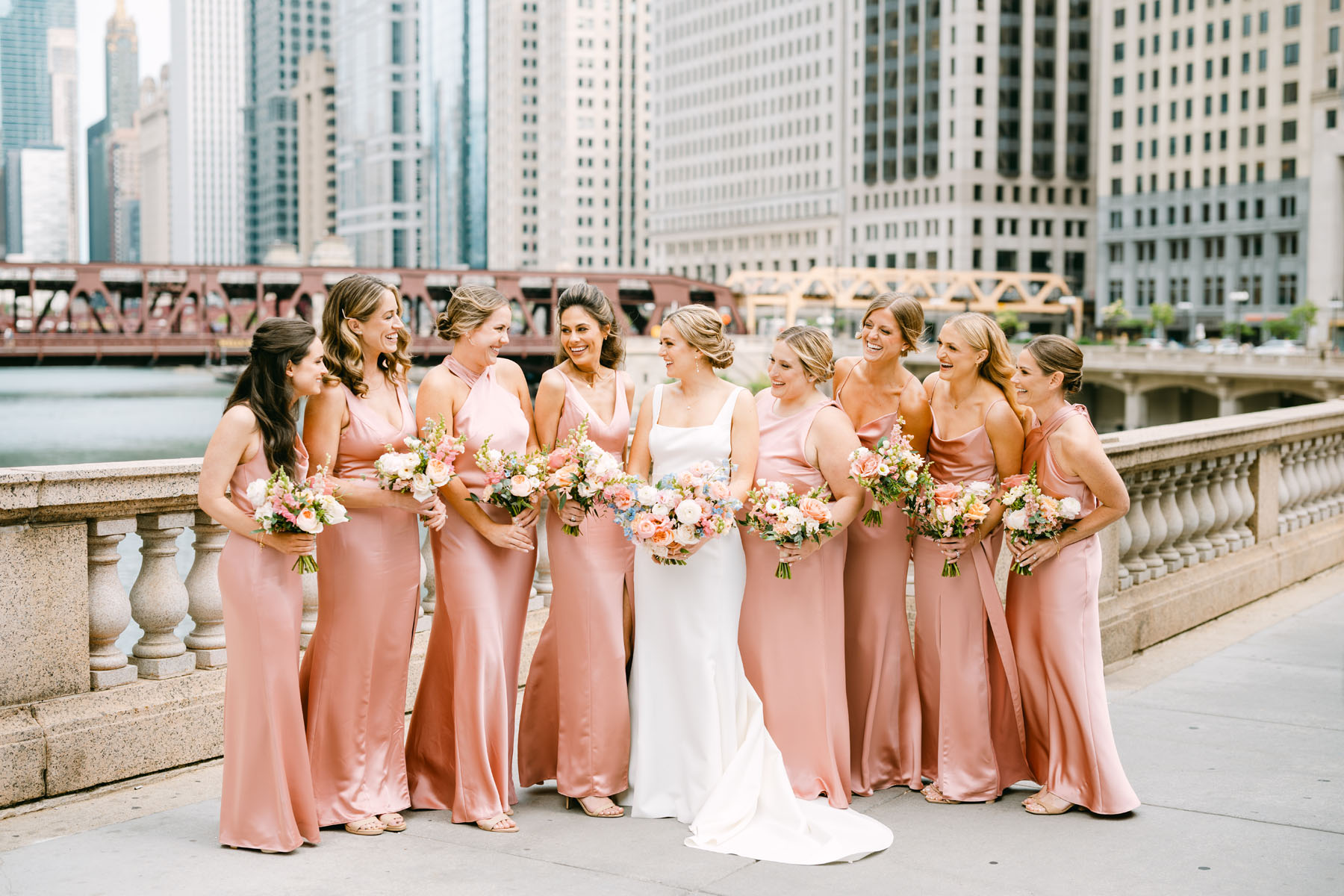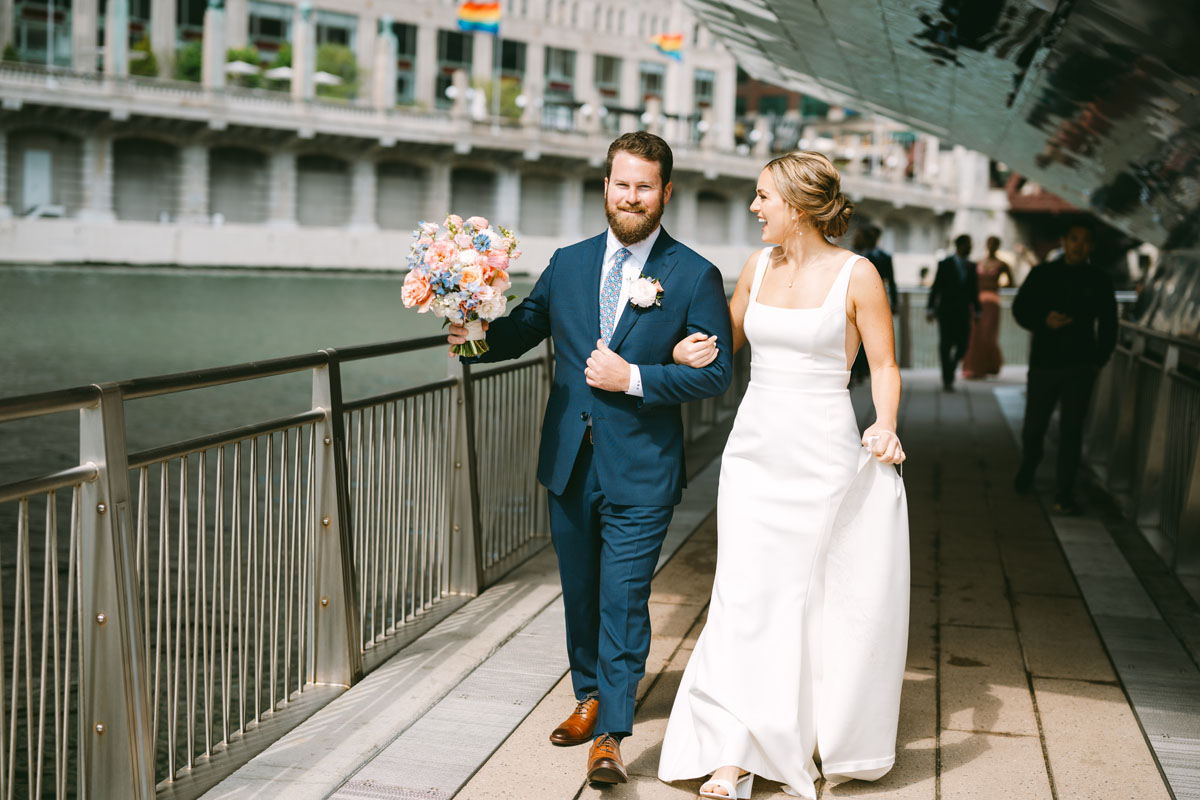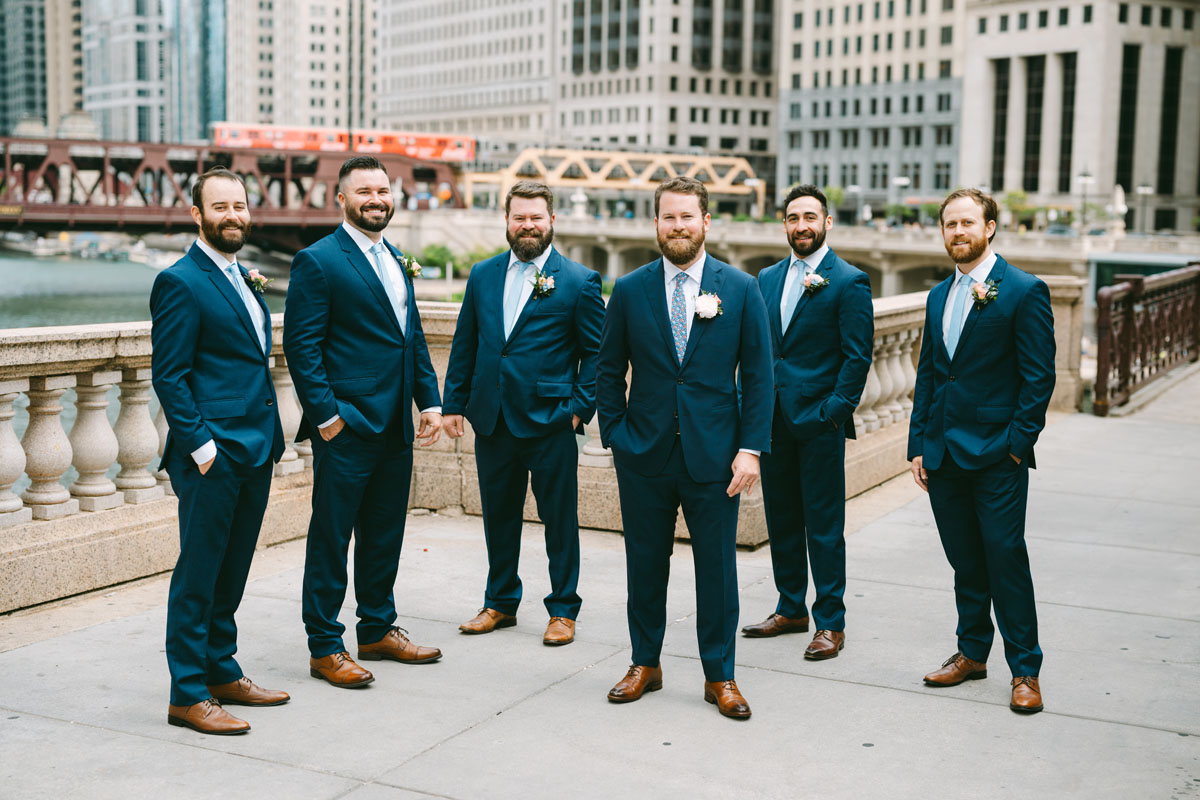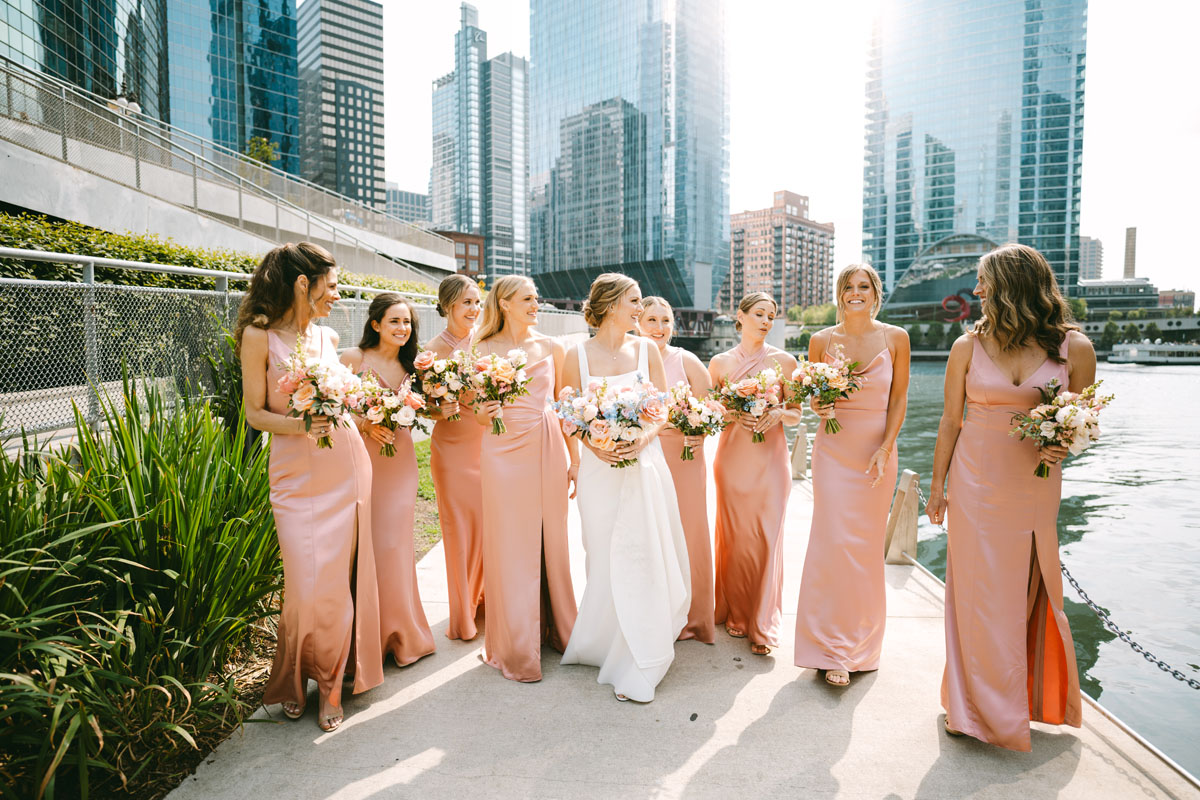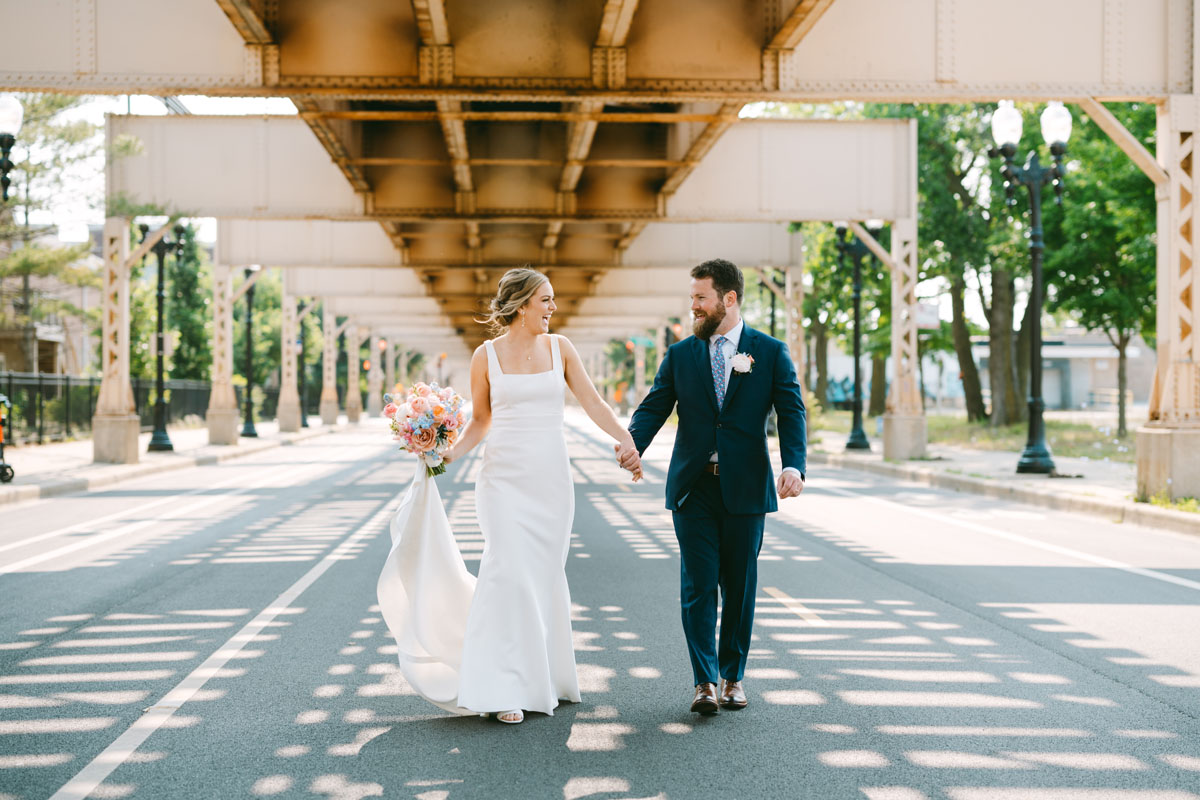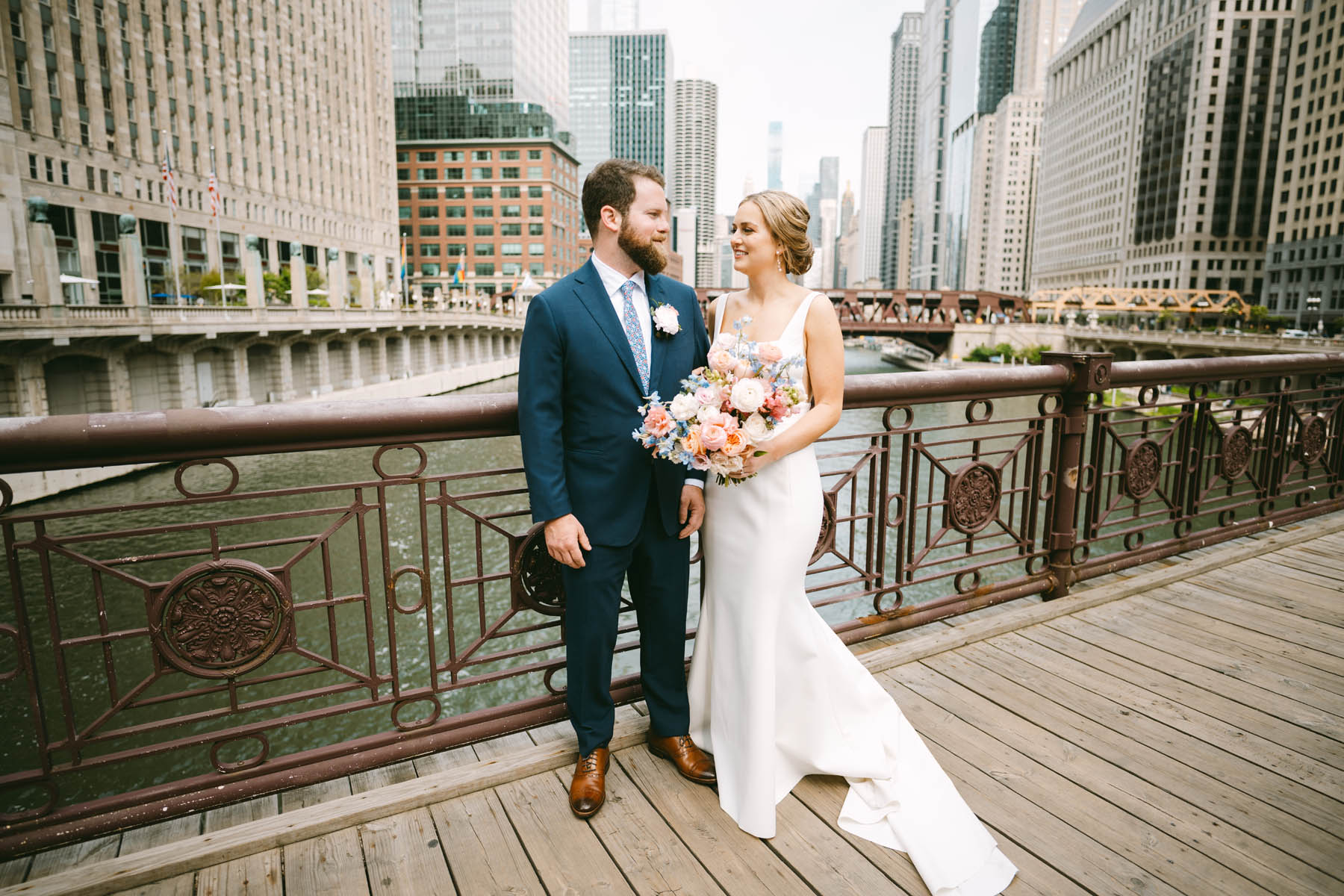 With the violin music floating in the air and the pink cocktails at the bar, their romantic ceremony was ready to start. Grace was all smiles as she walked down the aisle with her mom and dad. They exchanged sweet vows to each and shared their first kiss as husband and wife.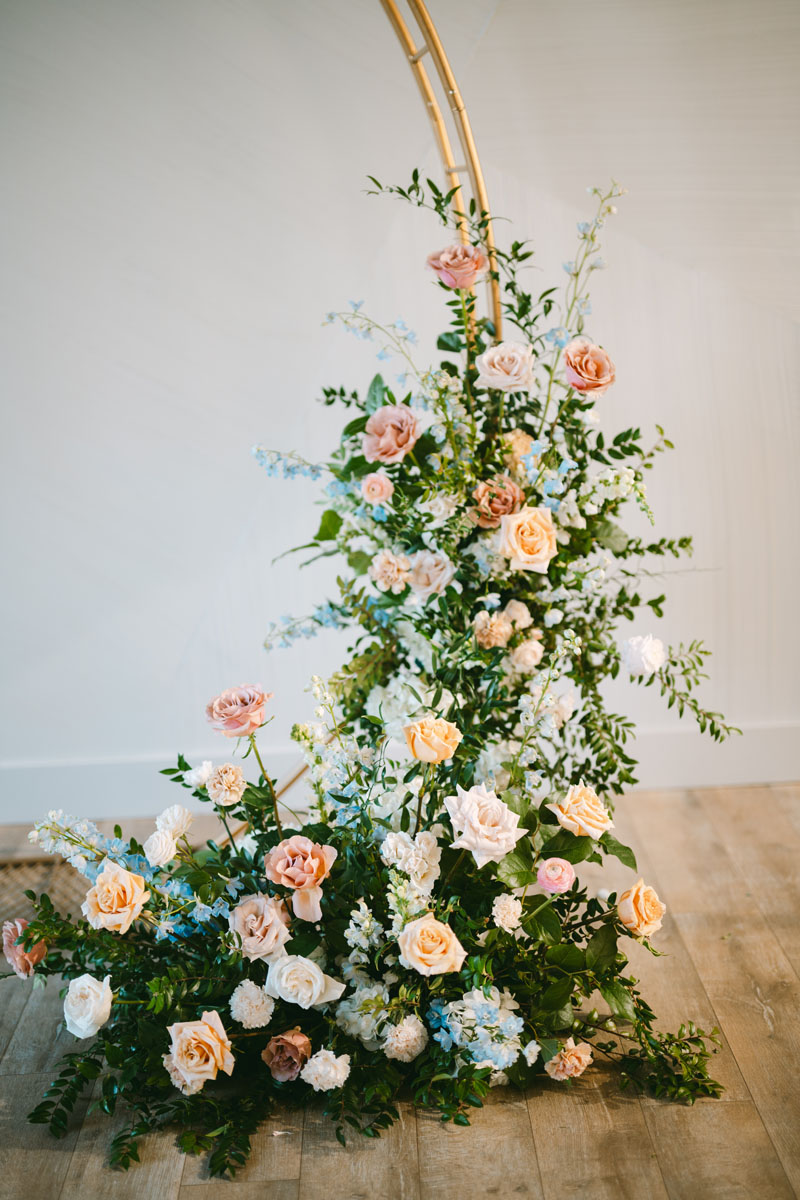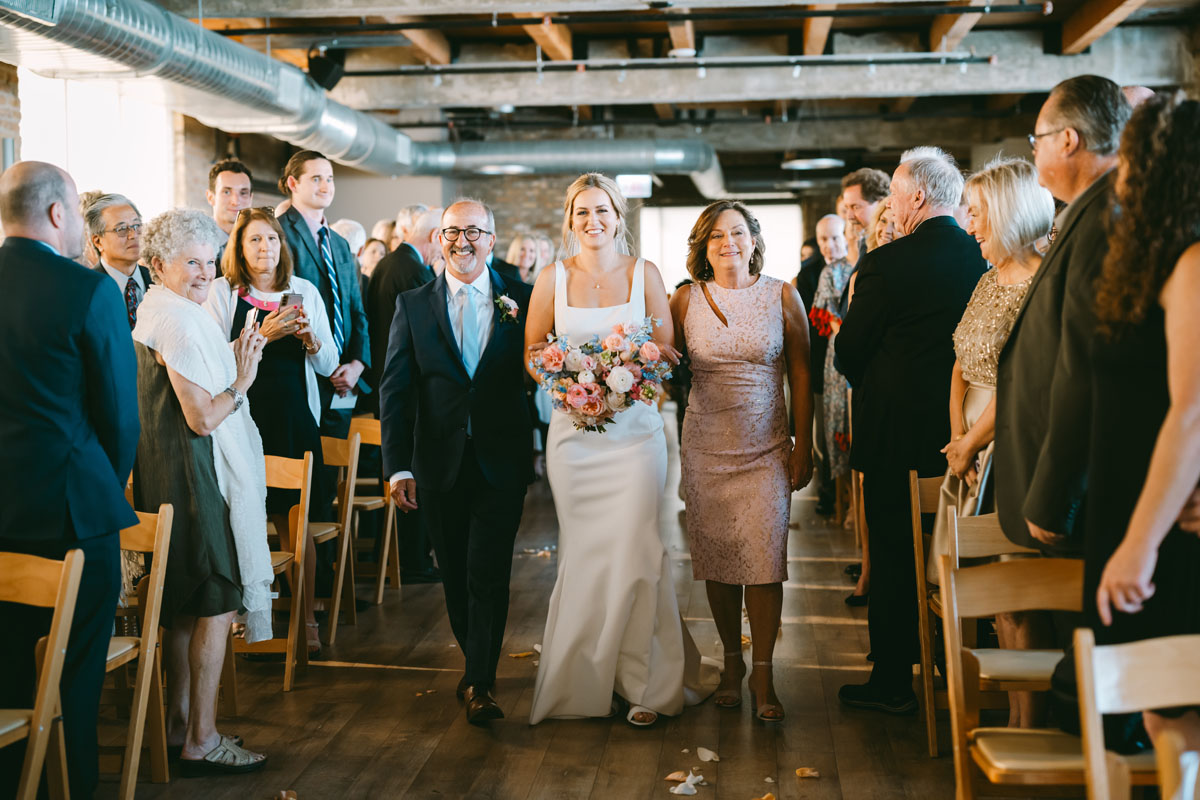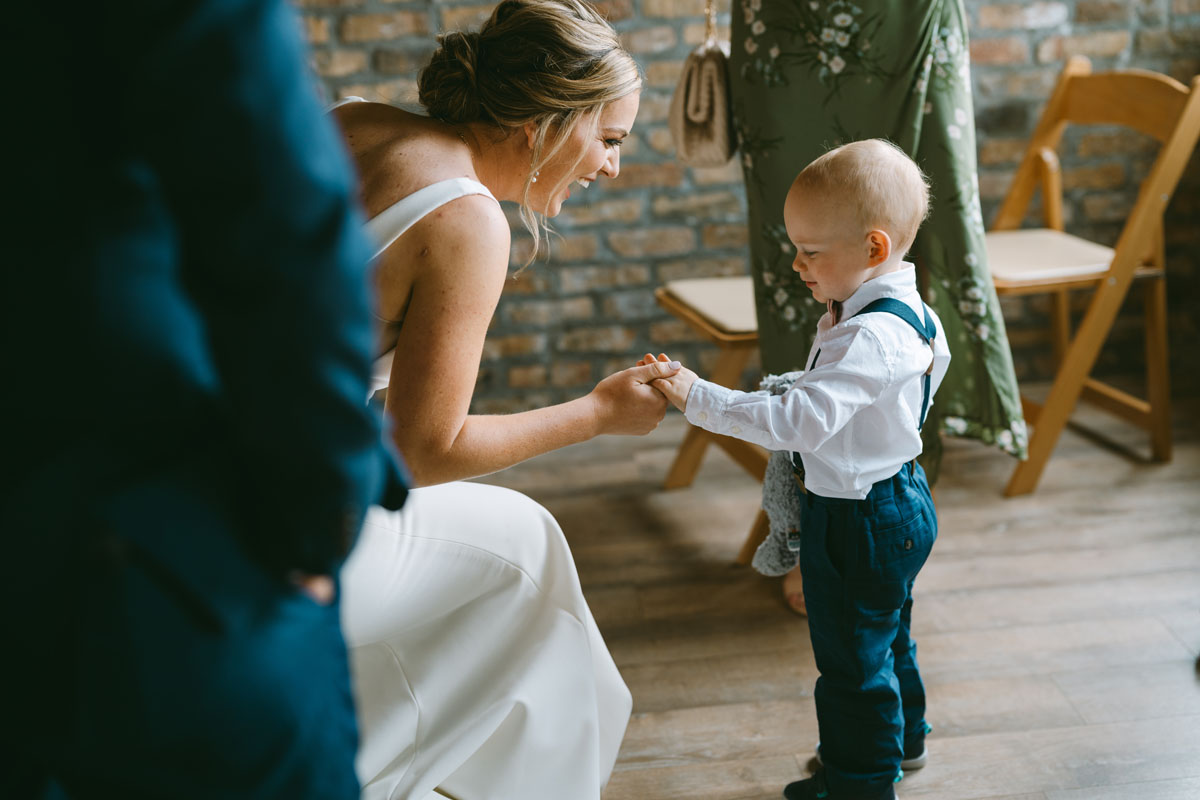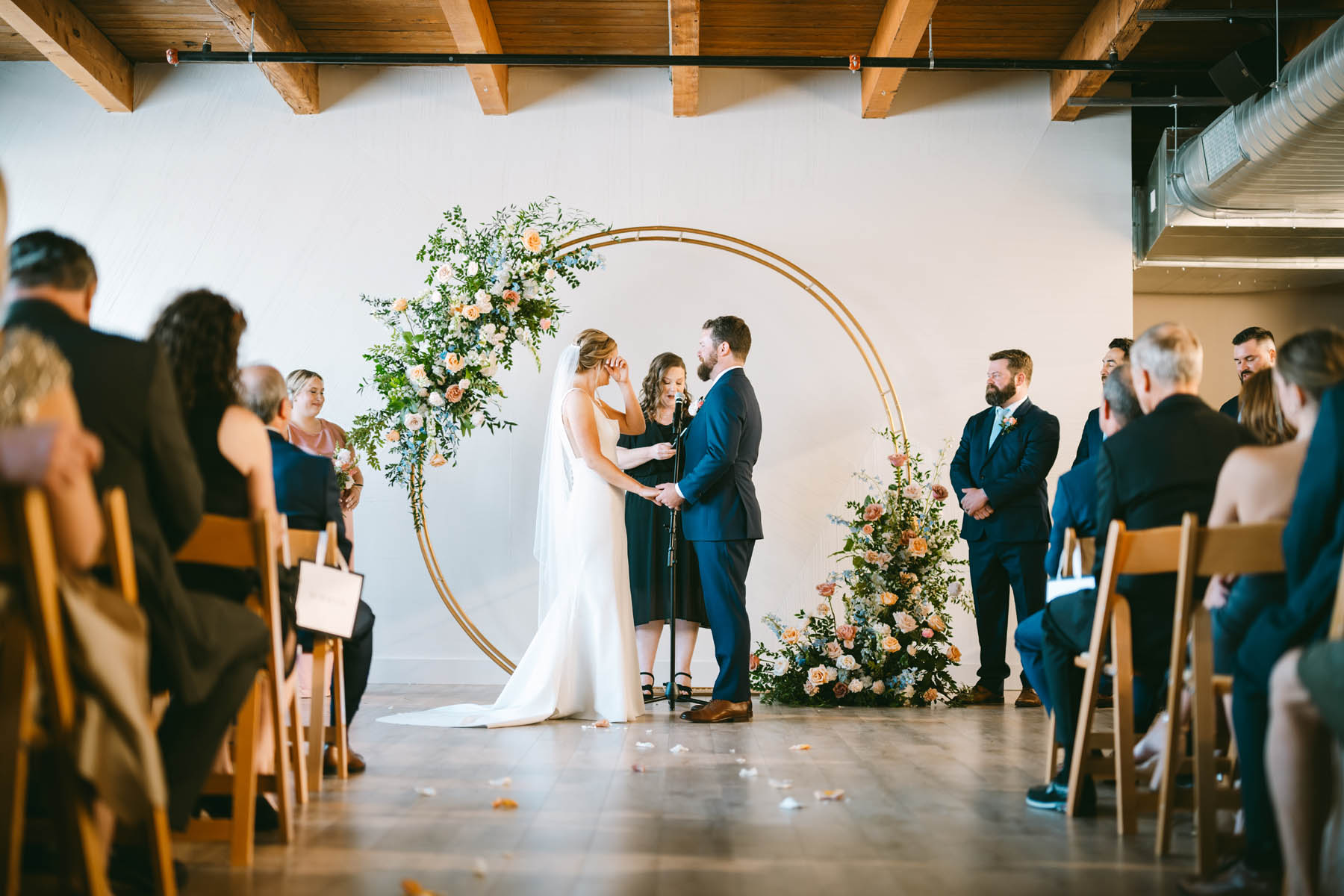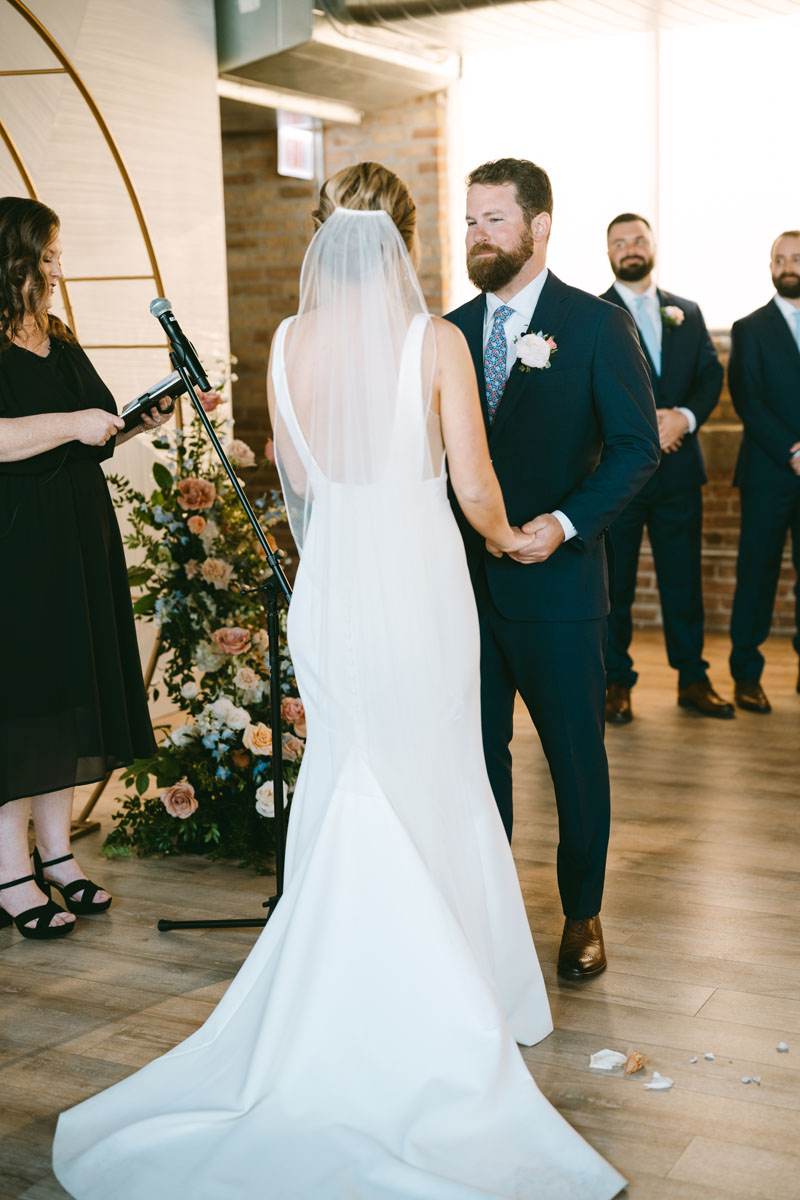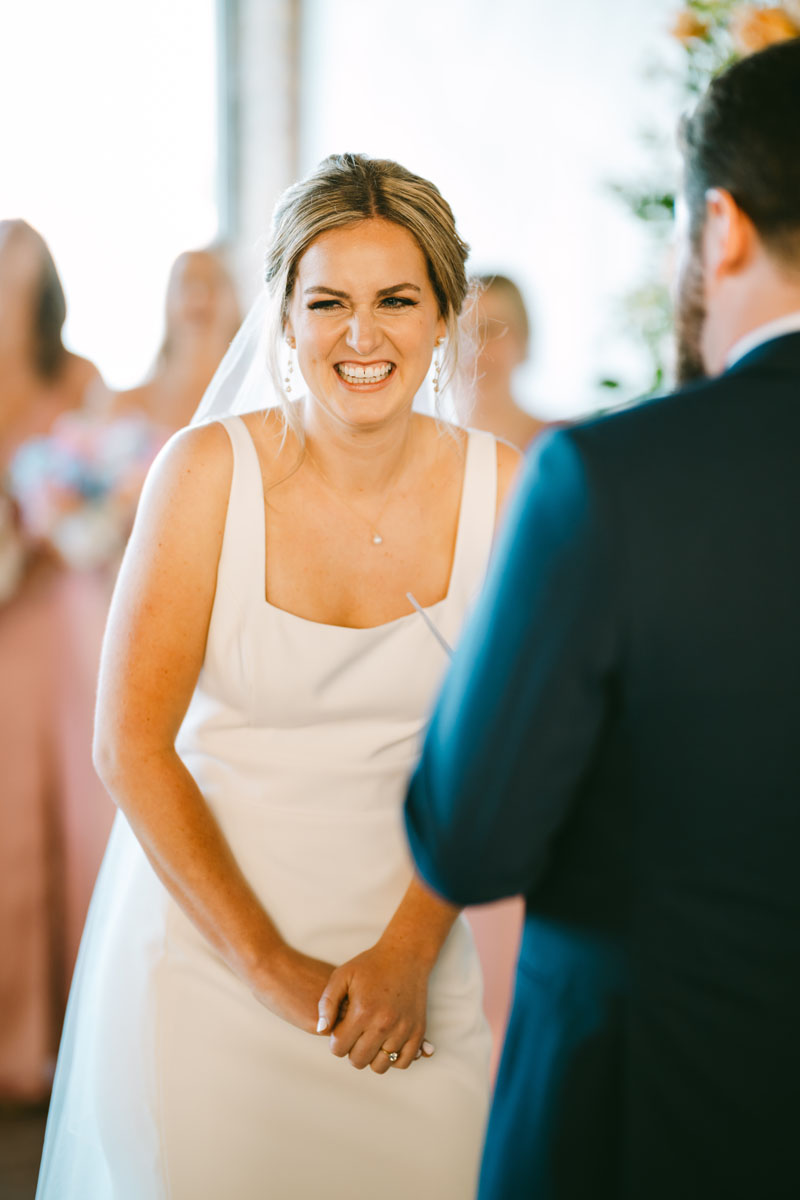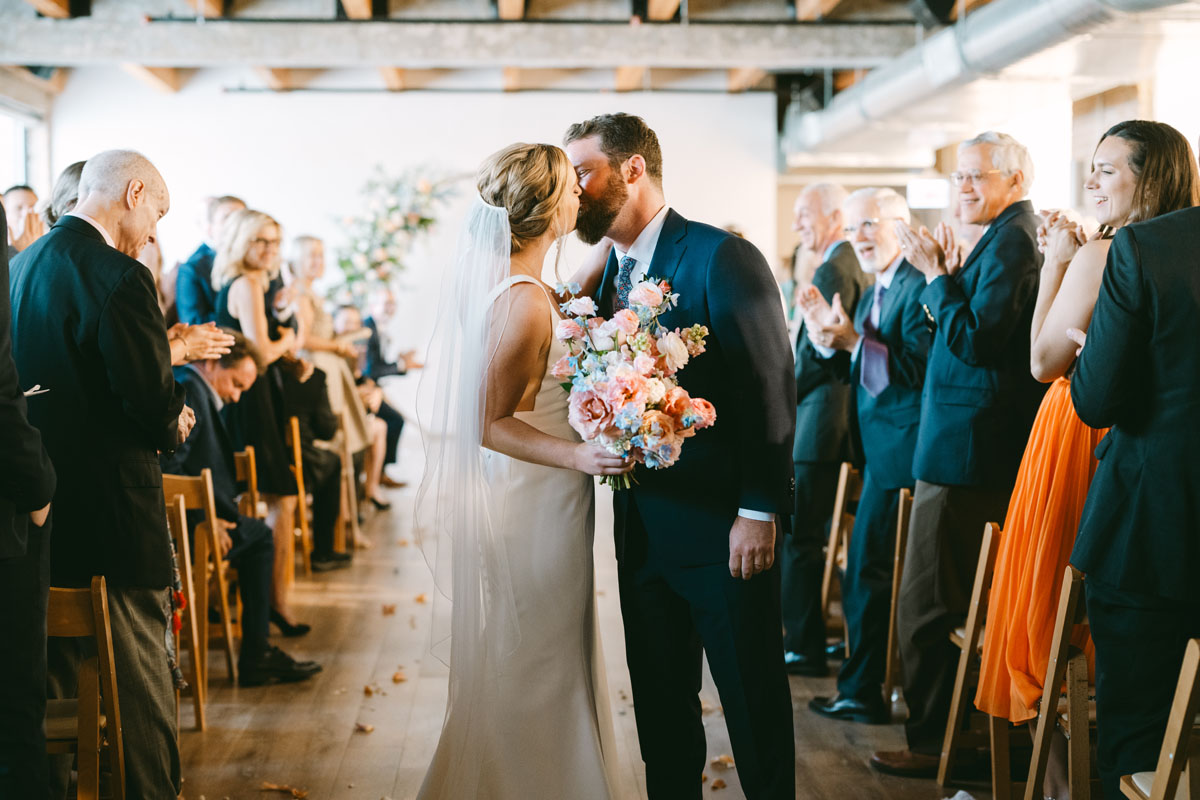 The summer pastels Walden wedding floral arrangement made the reception space look so elegant and sweet. The bright pink pops of colors on the table were lovely with the lit candles. As soon as the couple made their big entrance, they immediately had their first dance. After the toasts and special dances, they finished up the evening with a trip to the rooftop for some night wedding photos.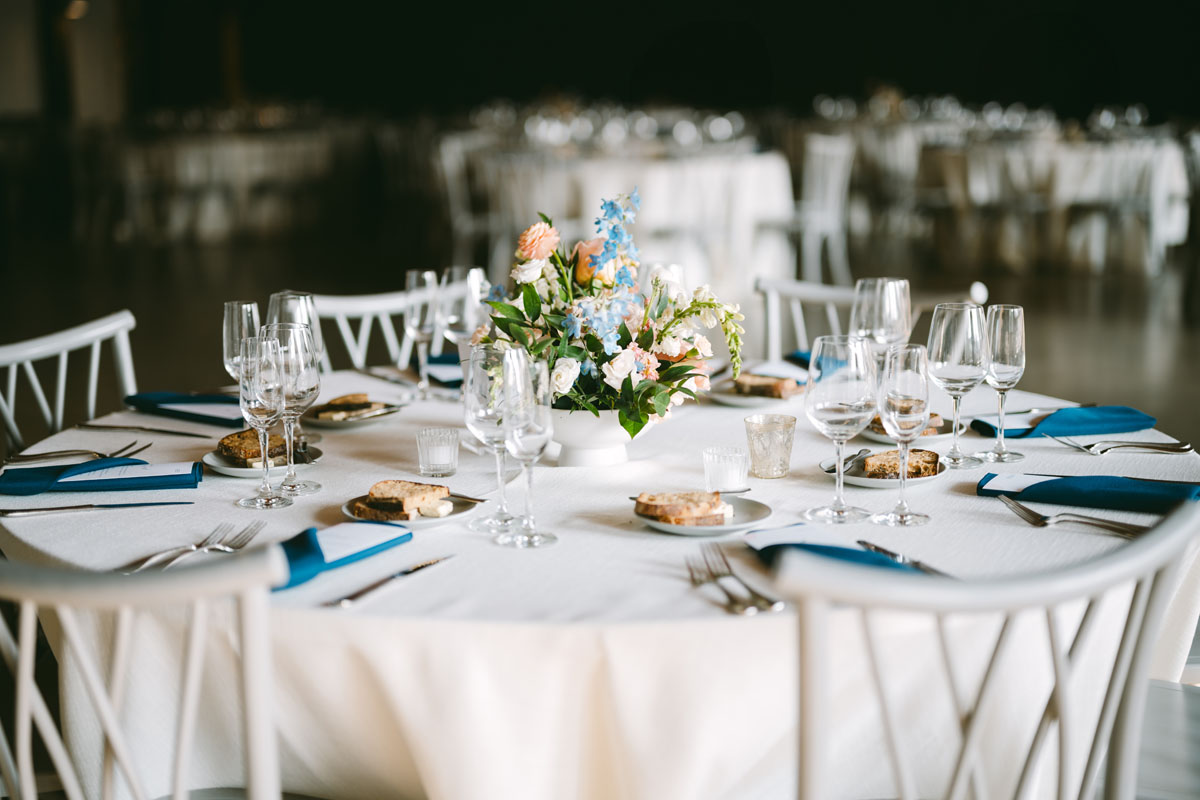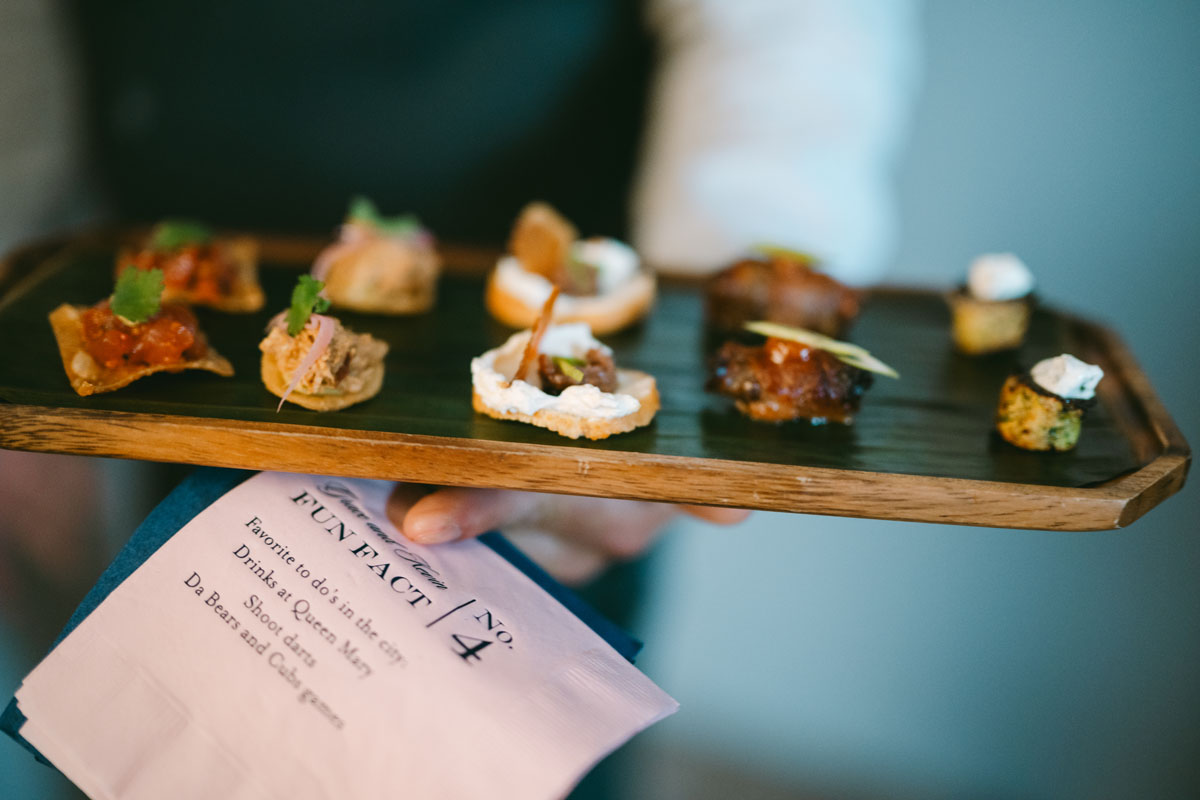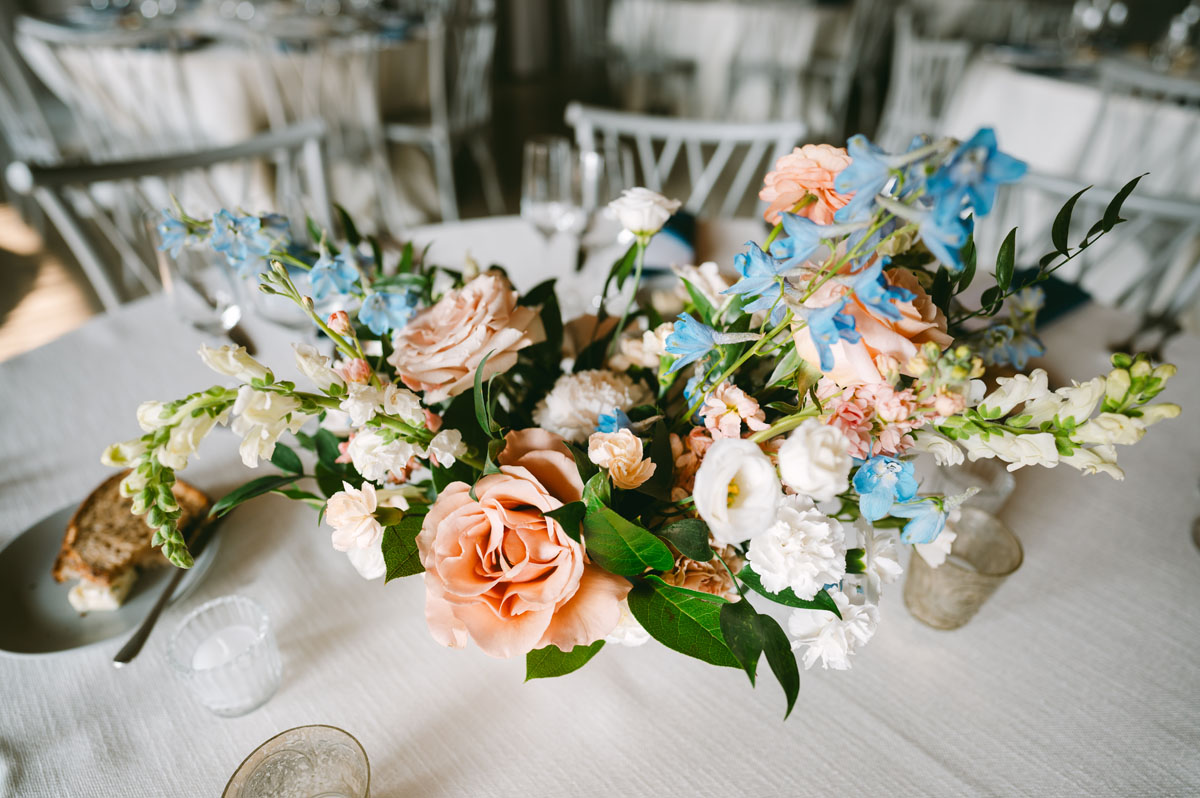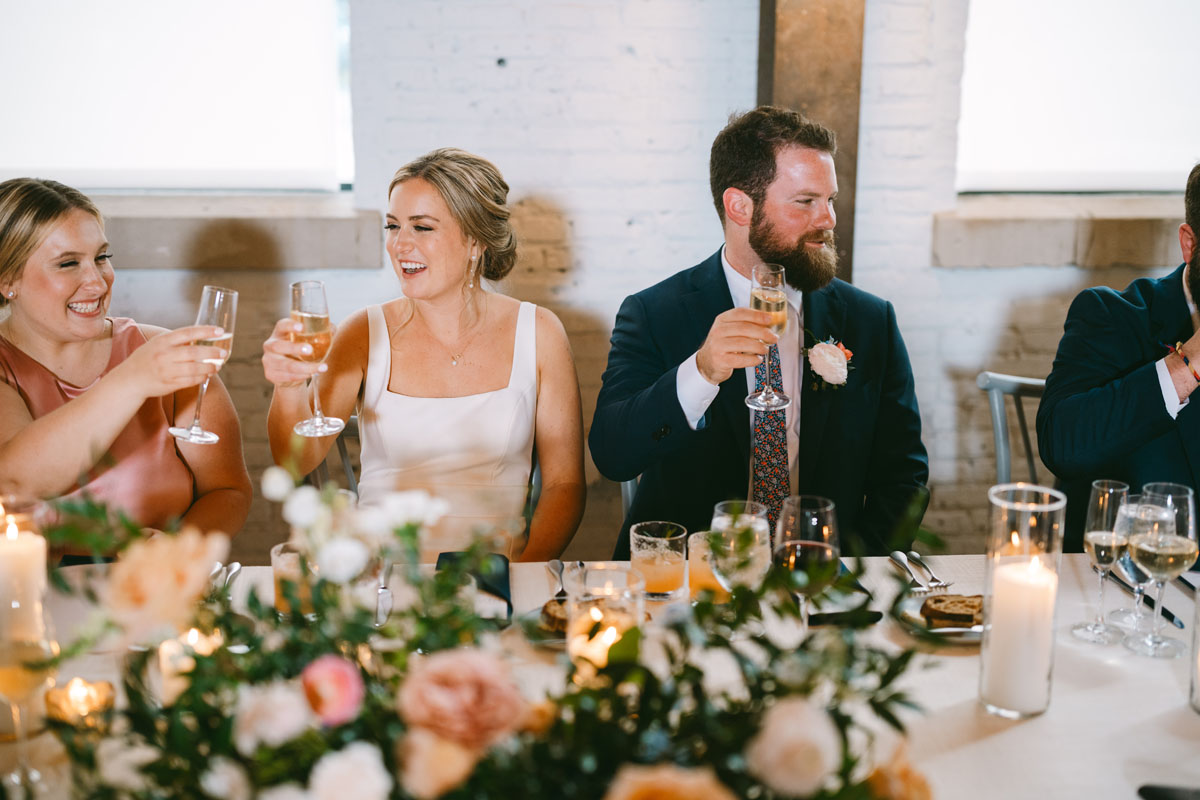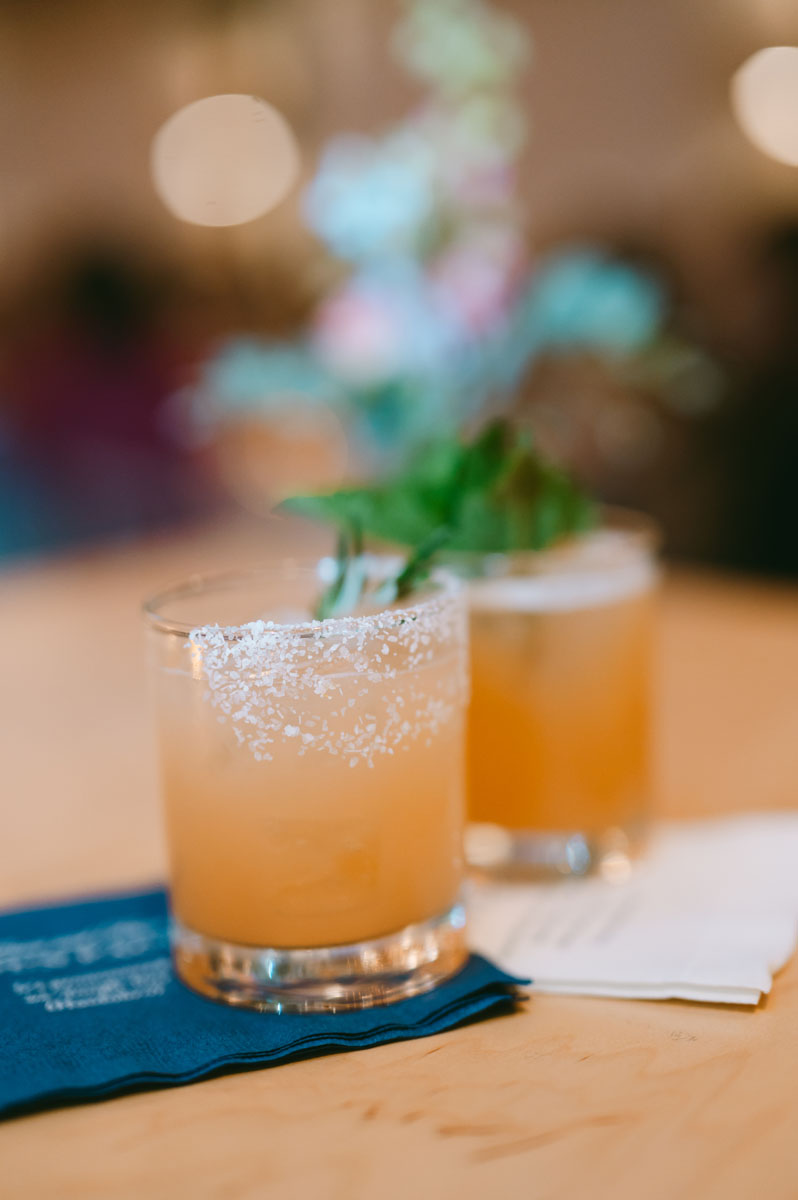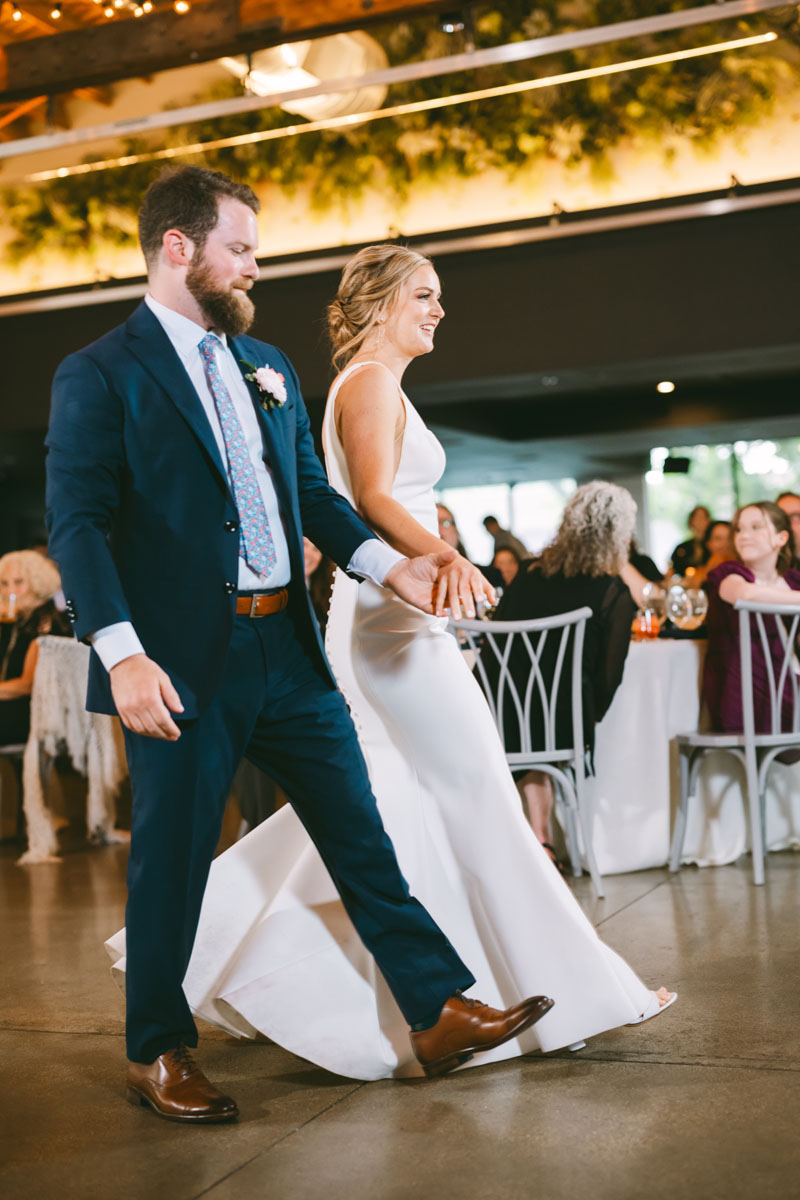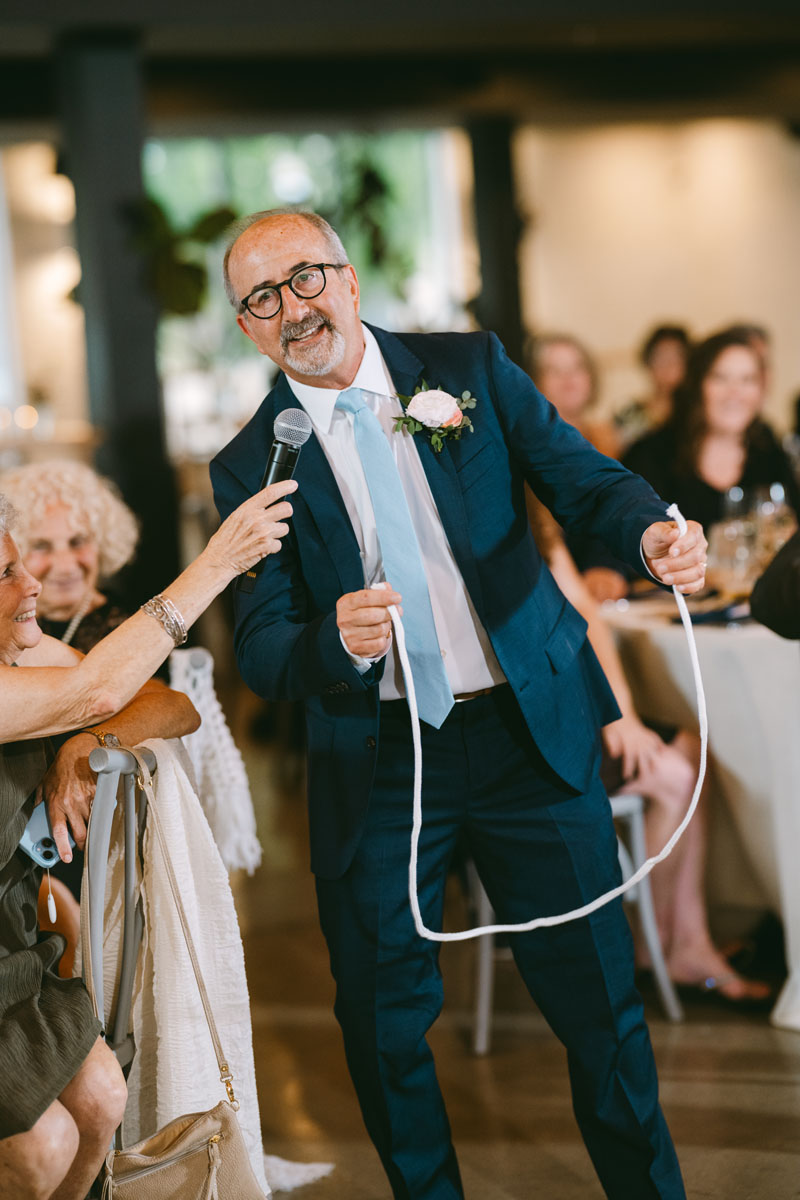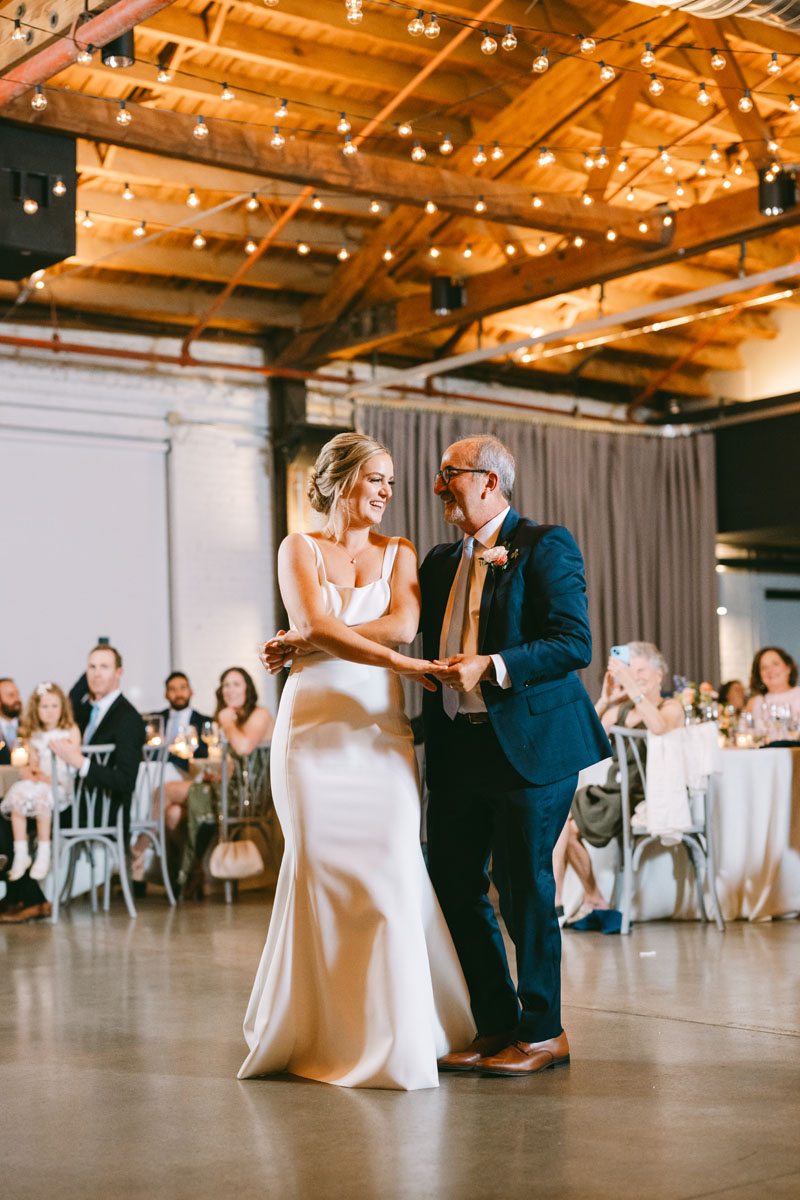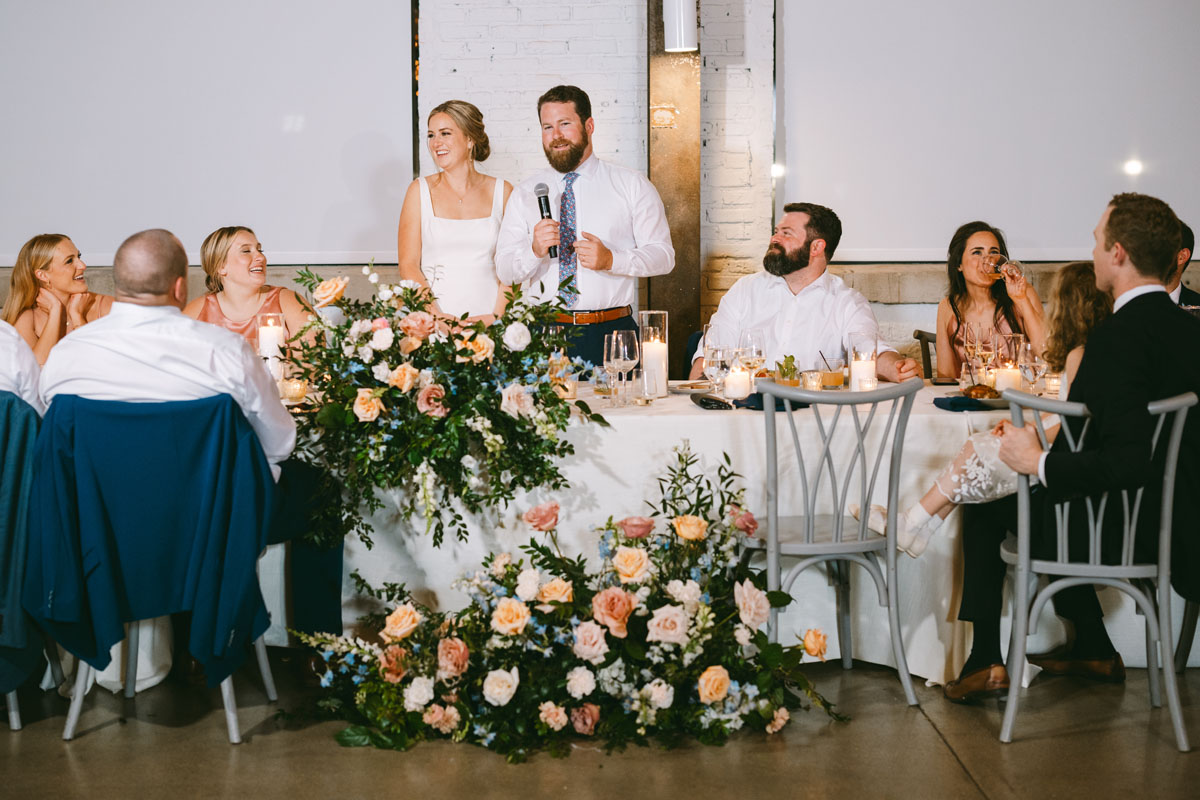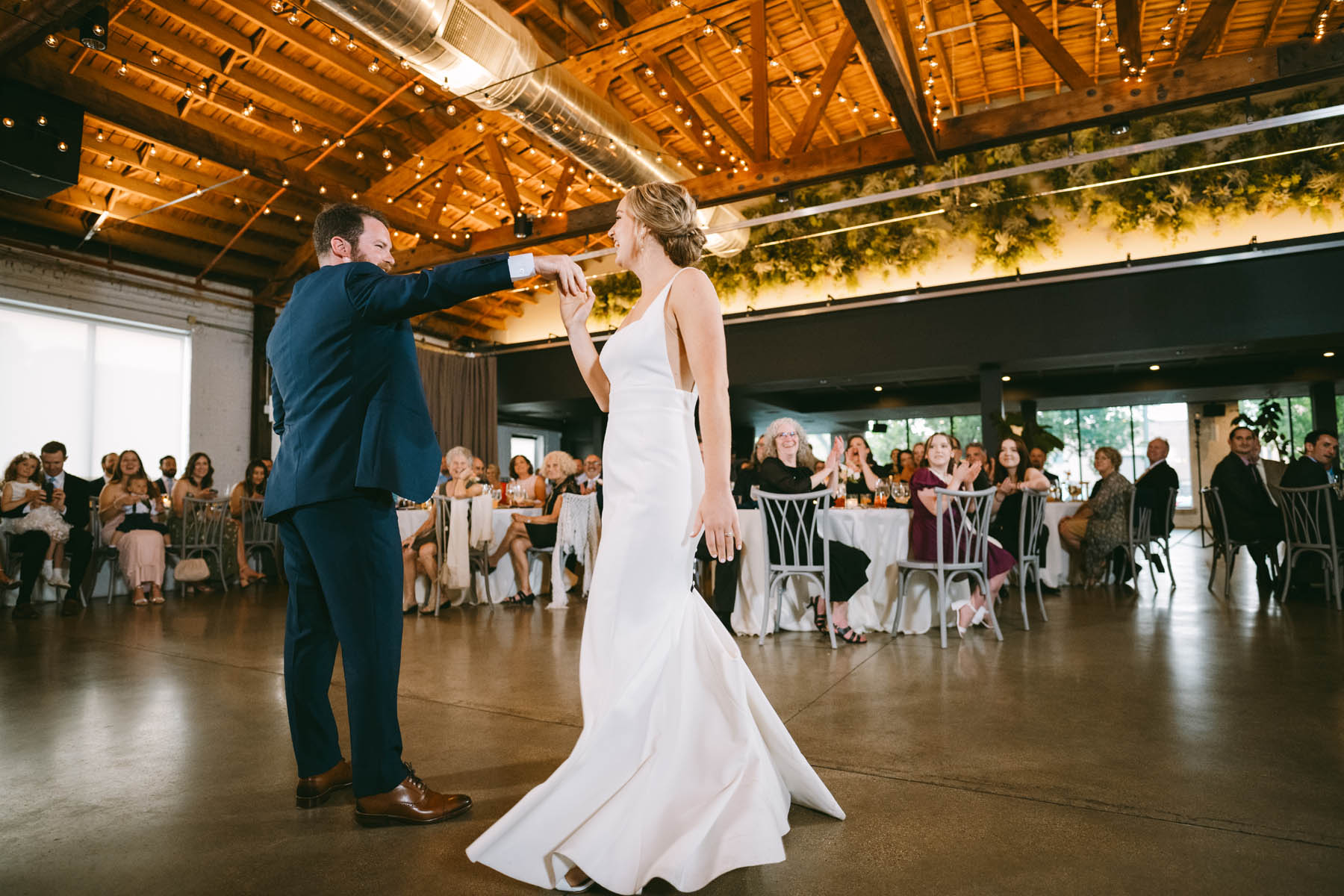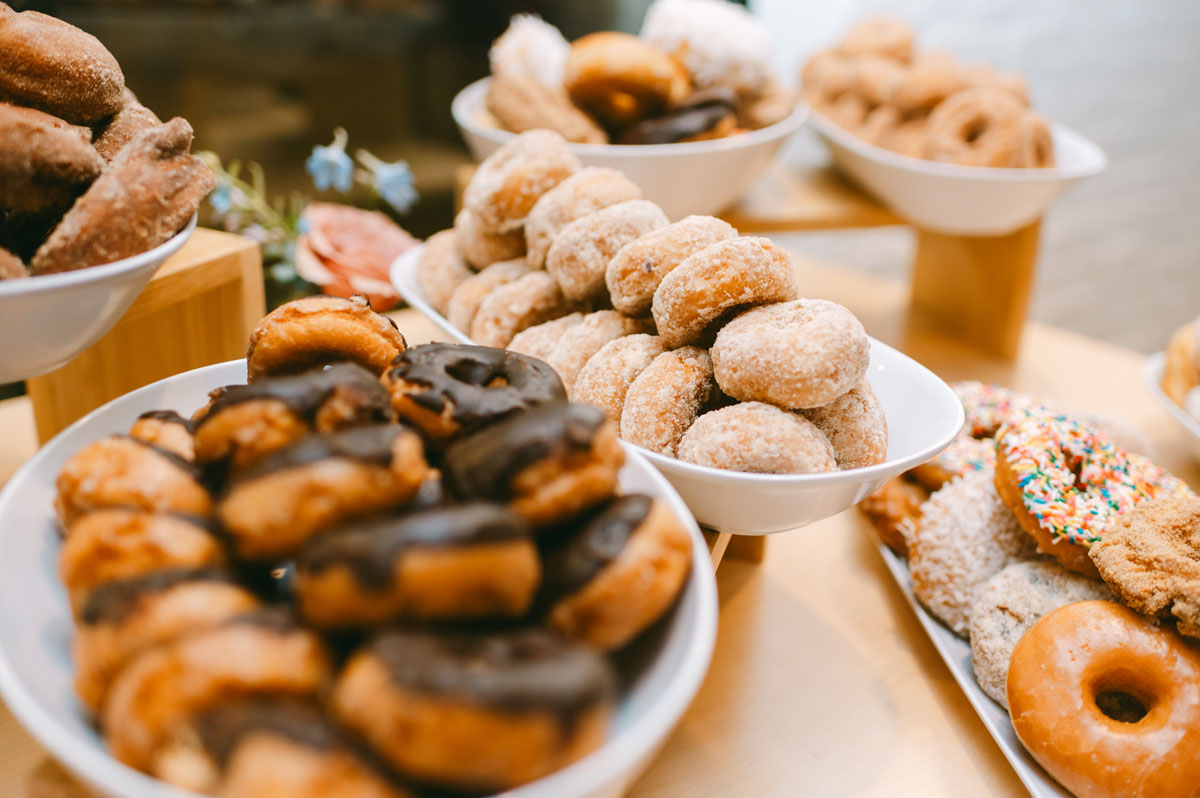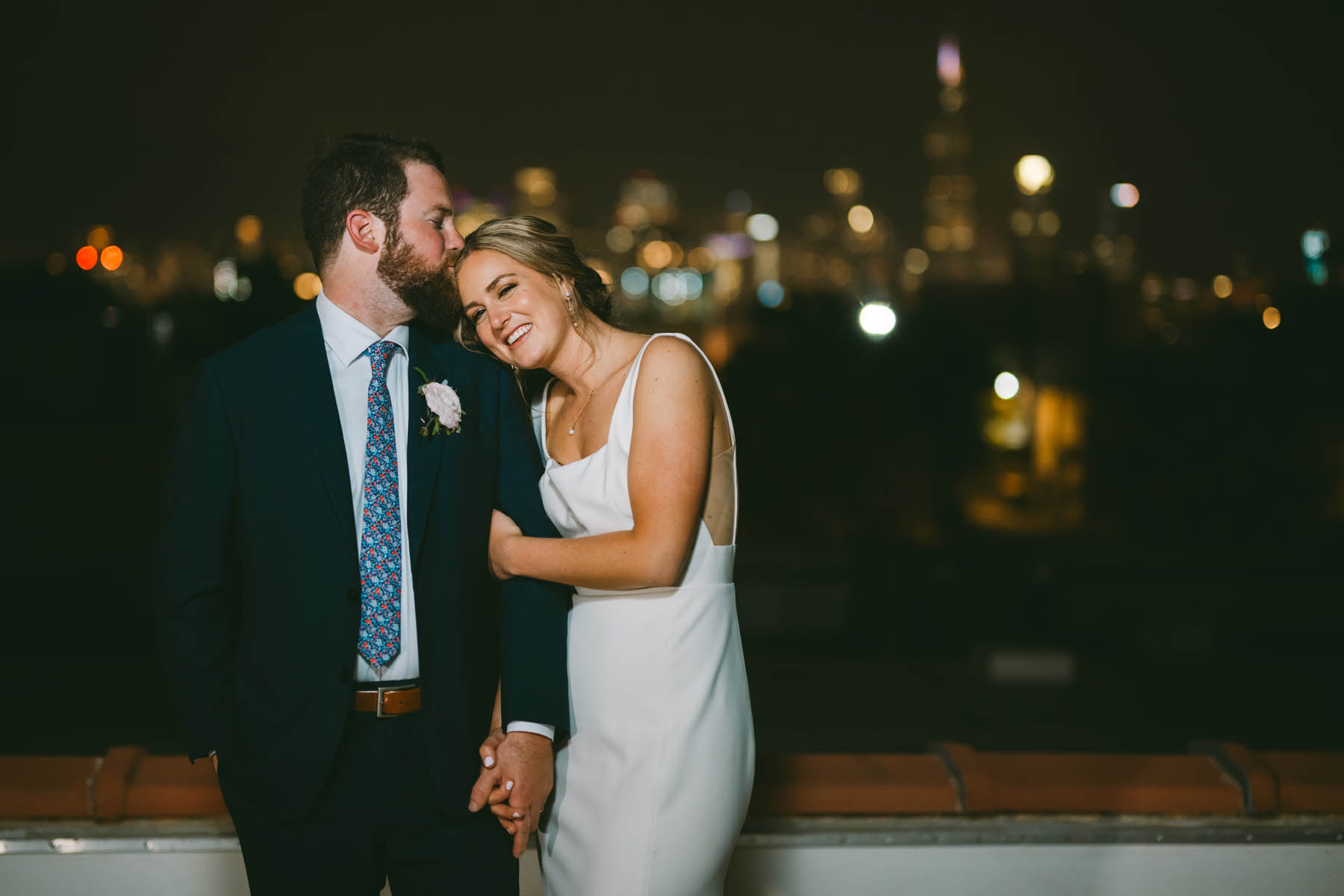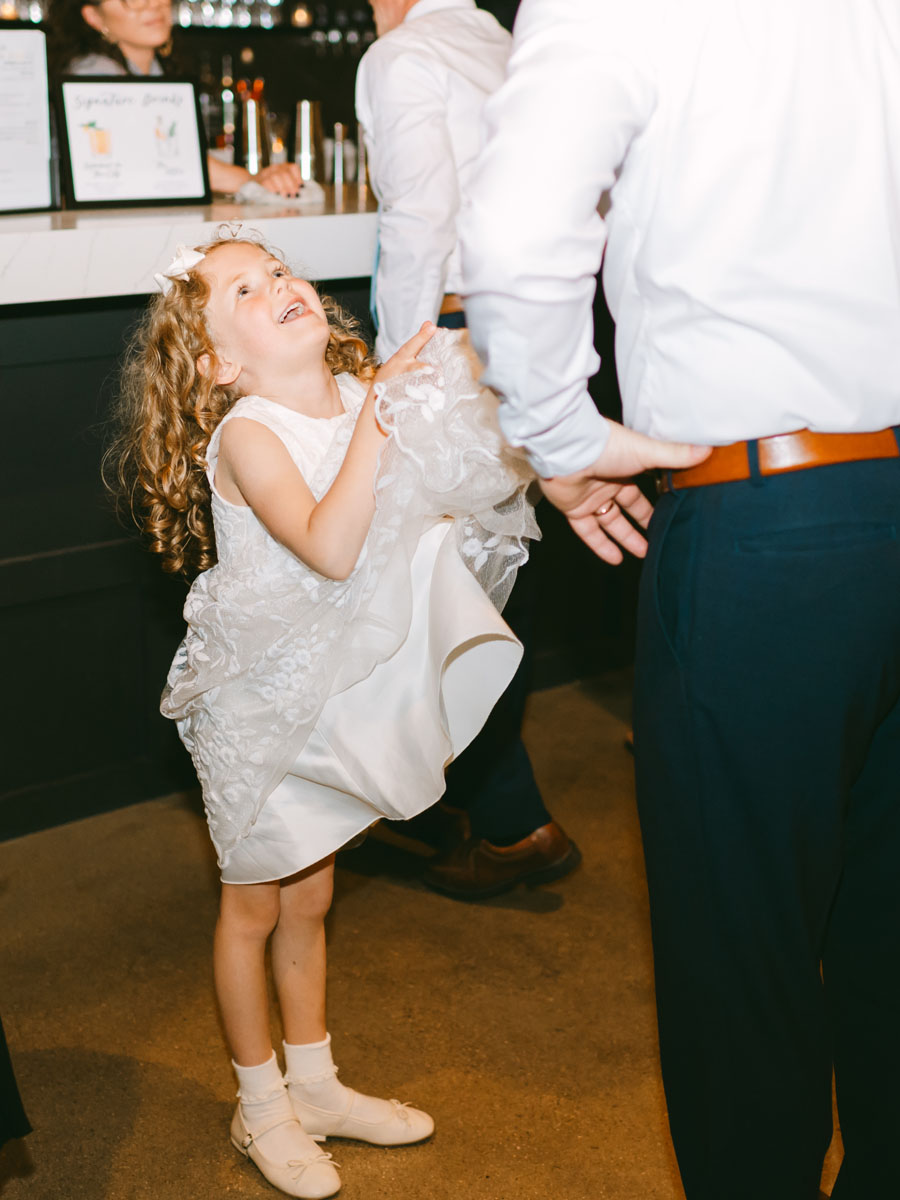 Beauty - Bridal Artistry Team | Florals - Thistle and Plume | Ceremony/Reception - Walden Chicago | Jams - Blue Water Kings Band | Decor - MDM Entertainment | Video - Oak House Wedding Films