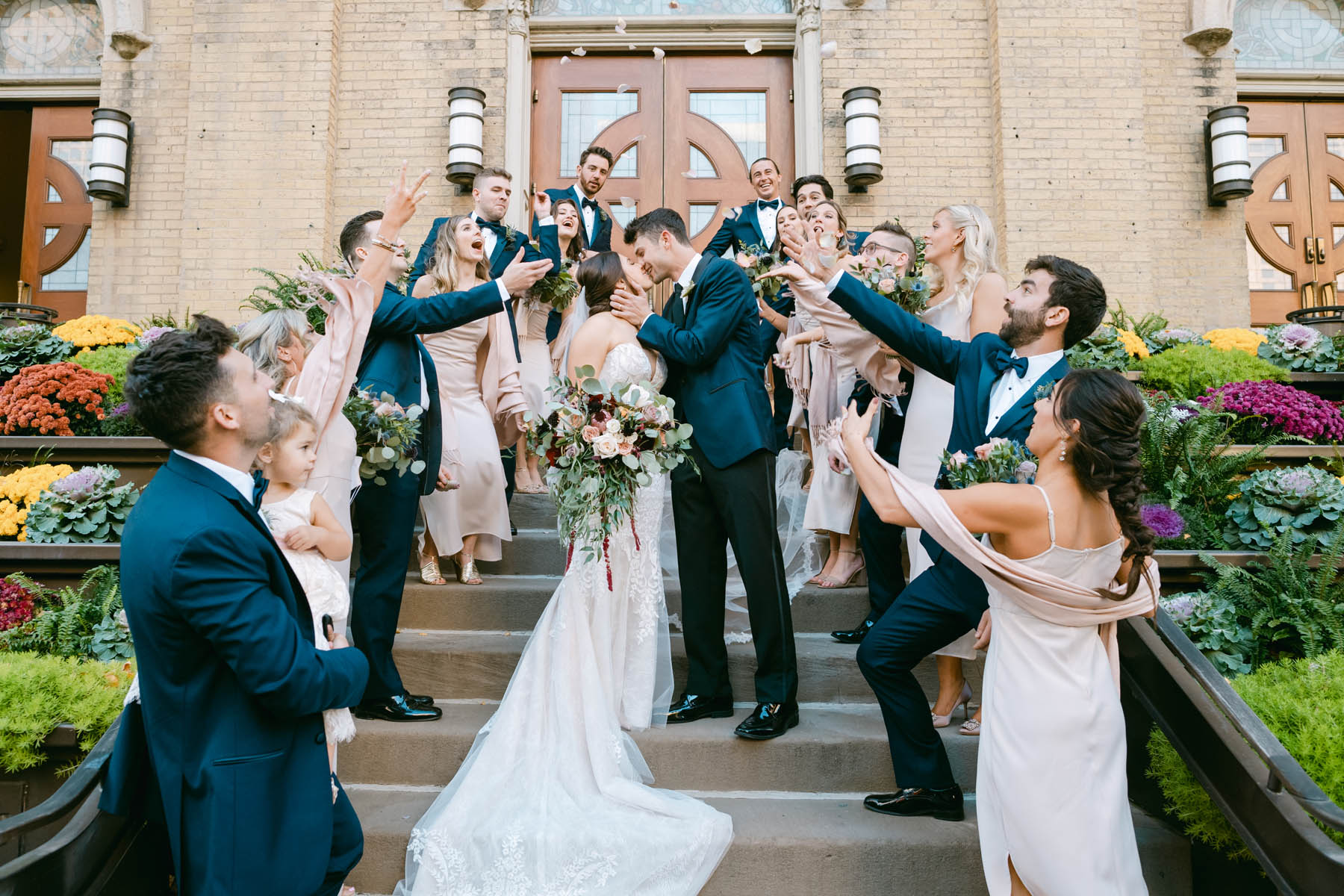 This adventurous couple spent the six months before their wedding living on a yurt in Alaska enjoying nature.
Unlike most of us over the pandemic who were sheltered at home, adventurers Jessica + Philip spent their time planting vegetables in Alaska.
When their original big wedding plans had to change, this adventurous couple decided on an elegant backyard tent wedding. The November day turned out to be unseasonably warm for Chicago. The warm balmy weather was definitely a welcome treat!
As the florists were putting the final touches on the backyard tent, Jessica got ready at her childhood home with her family and excited bridesmaids.
Her parents arranged for her to use their neighbor's vintage car for some classic wedding photos.
"You have an ability to be able to interpret his dreams in a way I don't think even he knows. The way you've been able to open up these experiences & possibilities for Phil, ones he has thought of, but had no idea how to do, has been an absolute joy to watch."
Jessica was all smiles and laughter as she waited with her dad and bridesmaids to walk down the aisle.
The bridal party were ready to have some fun on the trolley as we made several stops around the Chicago riverwalk for photos. We were very pressed for time, but the happy newlyweds could barely keep their hands off each other for me to take pictures!
Planning - Walden Chicago | Florals - Steve's Flower Market | Beauty - Rare Bird Beauties | Eats - Art of Good Eating | Jams - Blue Water Kings | Tent - Blue Peak Tents | Decor - Tablescapes | Ceremony - Old St Pat's Church