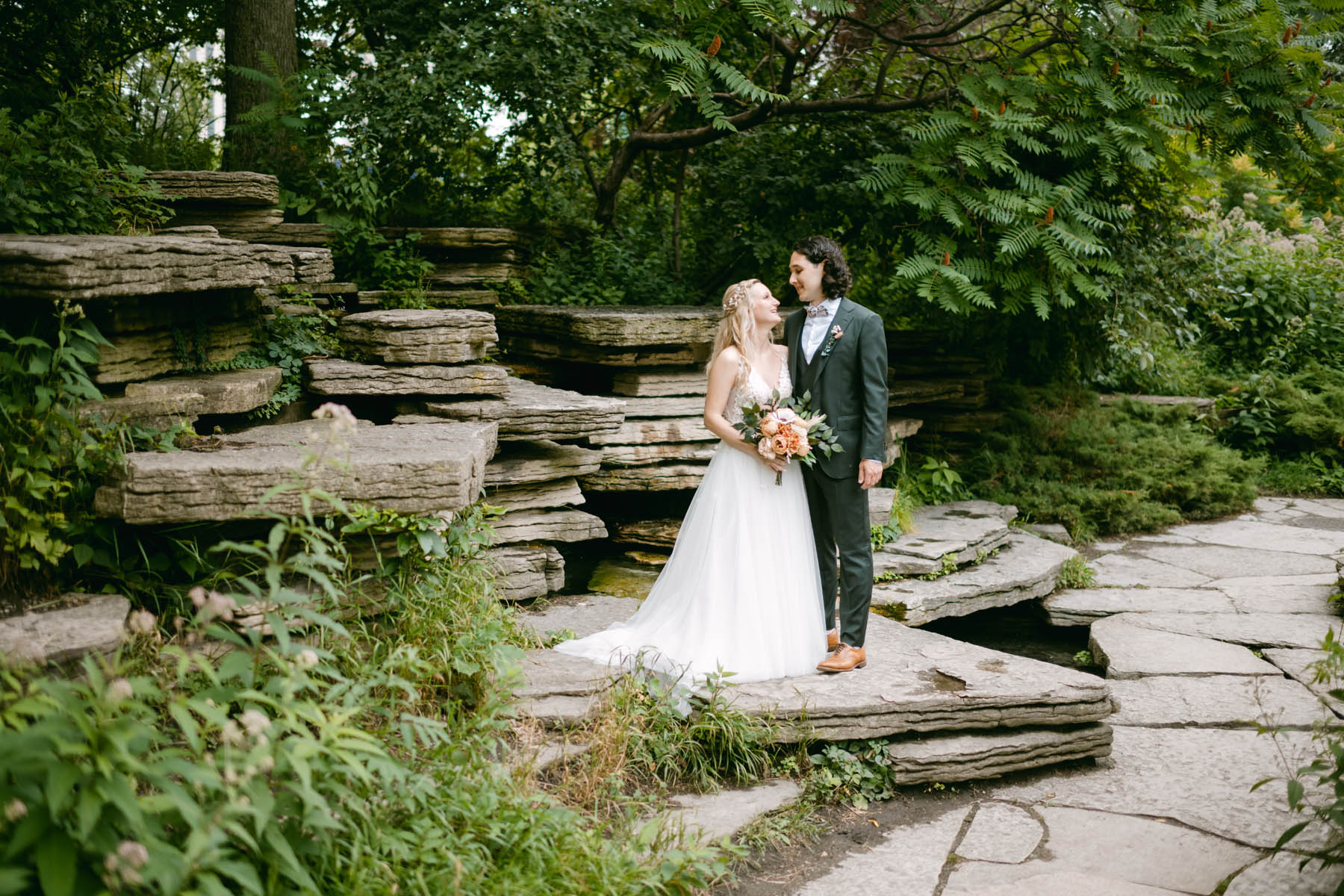 Jamie + Danny's sweet Gallery 1028 wedding was filled with so many surprising and sweet moments.
From Danny running down the aisle in a track suit to their sweet puppy taking a detour down the aisle through the kitchen, their wedding day was so much fun.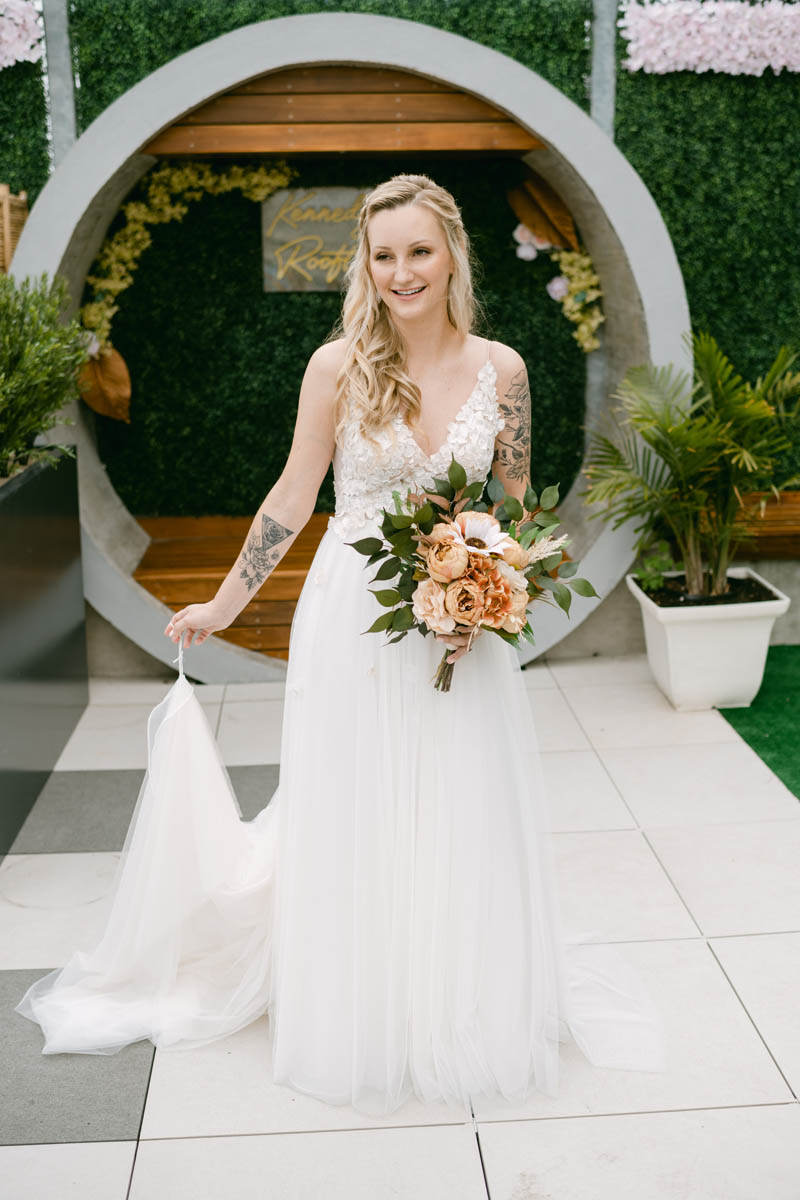 Jamie's bride crew made sure her day was flawless and full of laughter.
Getting ready at the Hyatt Place in Wicker Park, Jamie got ready for the big day. Once the lovely ladies were dressed and ready to go, we made a quick stop at the Kennedy Rooftop for some fun photos.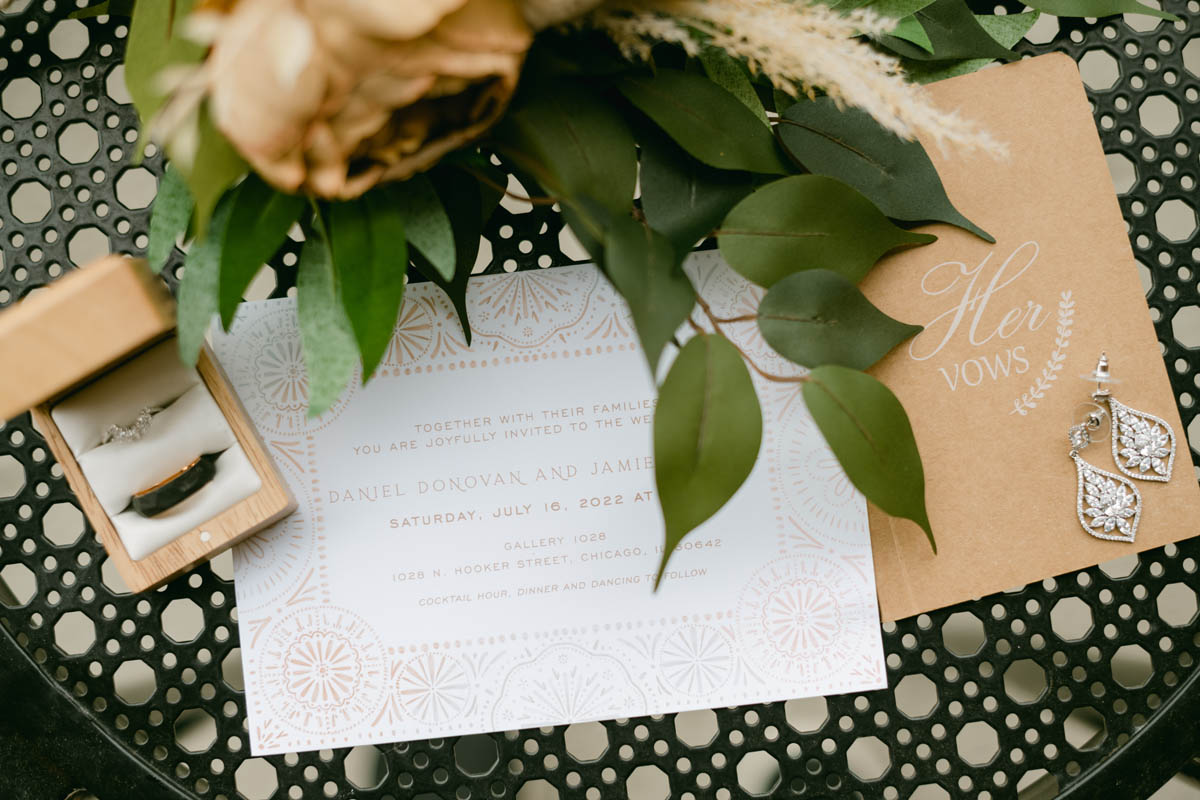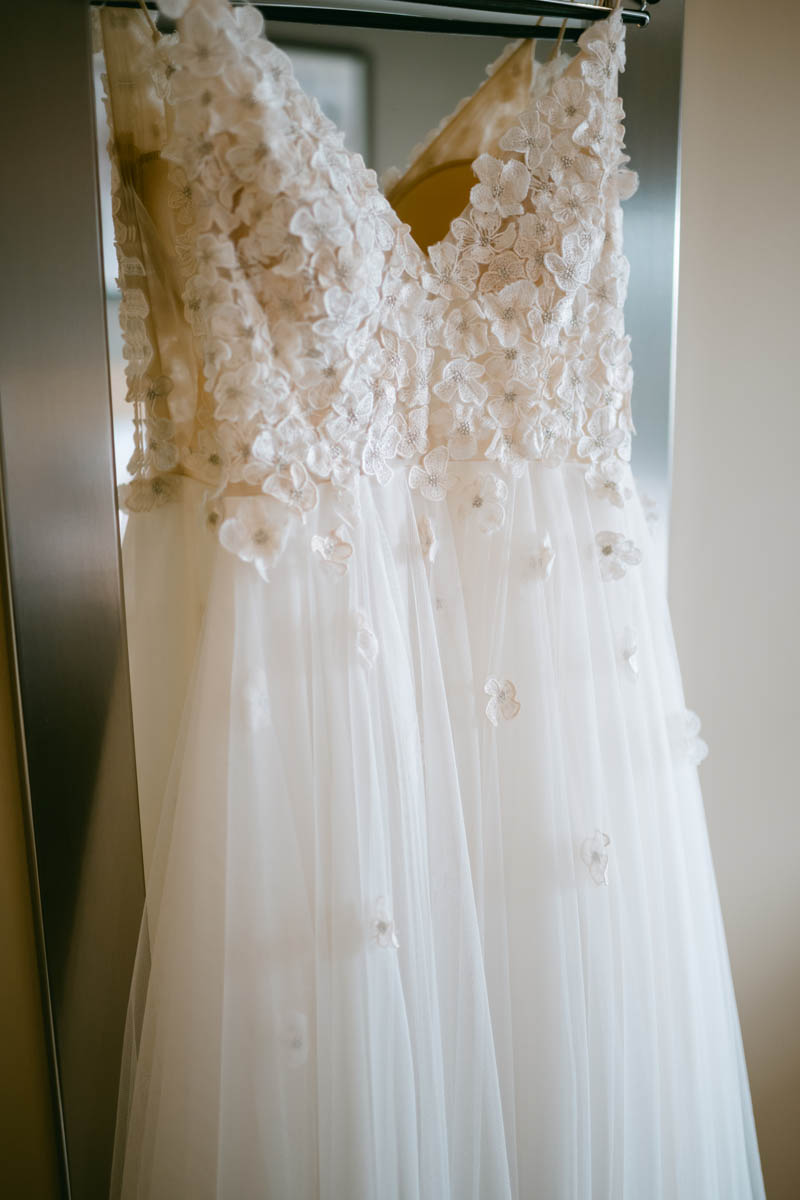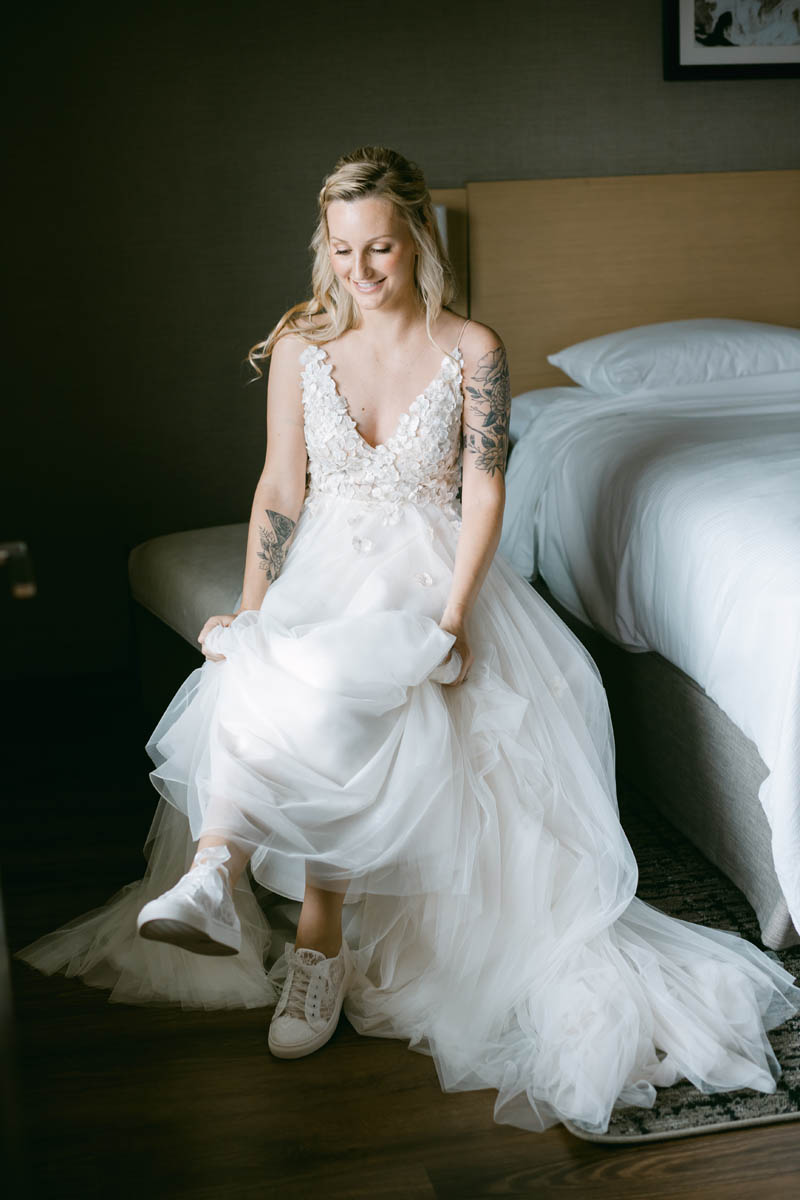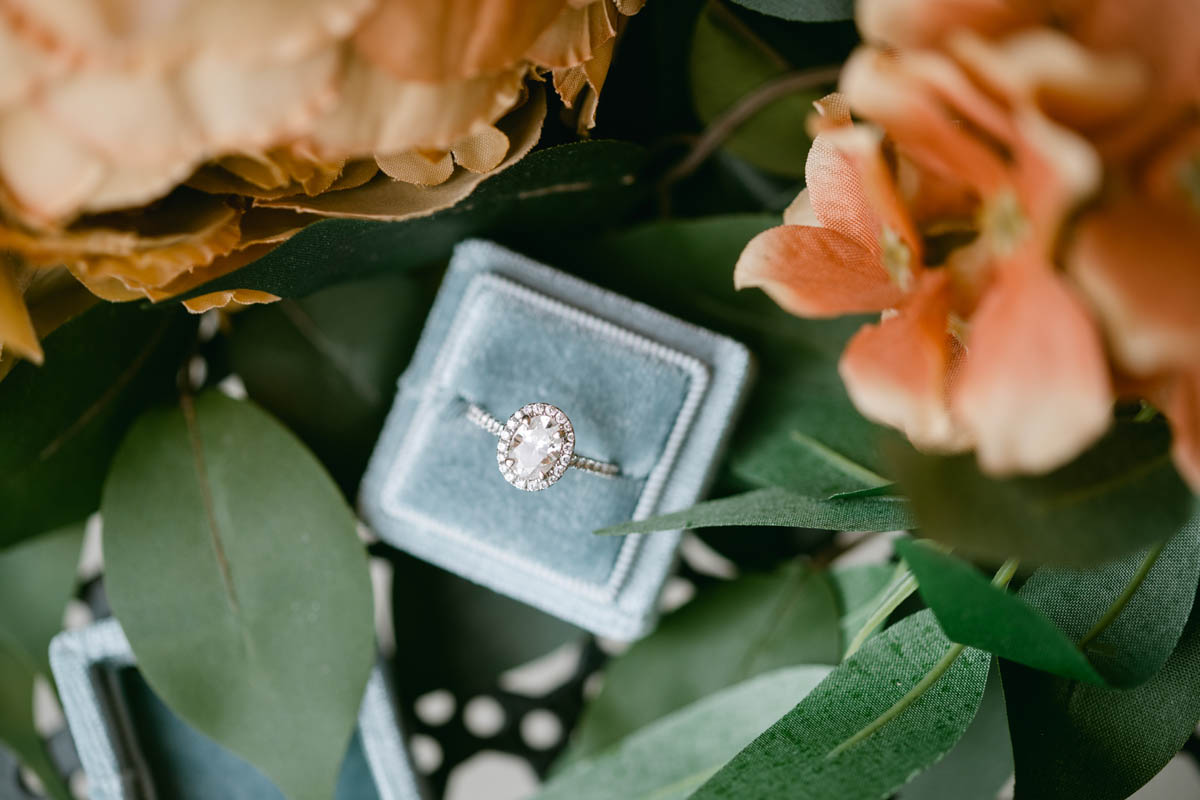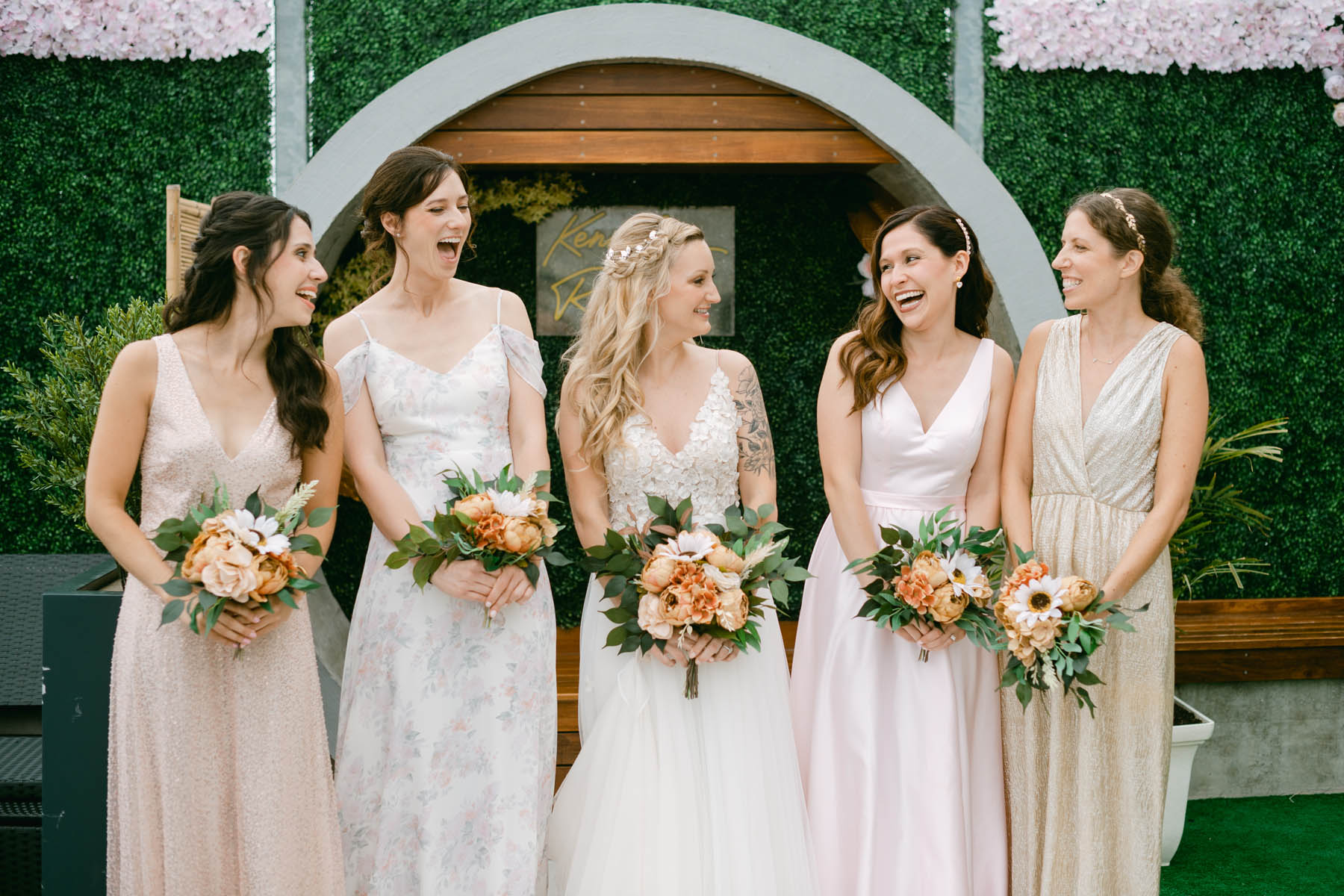 With Danny and their doggie waiting, Jamie arrived at the Lilly Pond in Lincoln Park to see her handsome groom. Danny was decked out in the most dapper three piece olive colored suit. Wiping away a few tears, it was a great moment when had their first look in front of the waterfall.
After some photos at the Lilly Pond, the plan was to go to North Avenue beach for more photos. As soon as Danny stepped out of the trolley and felt the wind, he immediately decided to change plans. He was so worried about this hair getting messed up before the ceremony. That wast the first time it was the groom worried about his hair!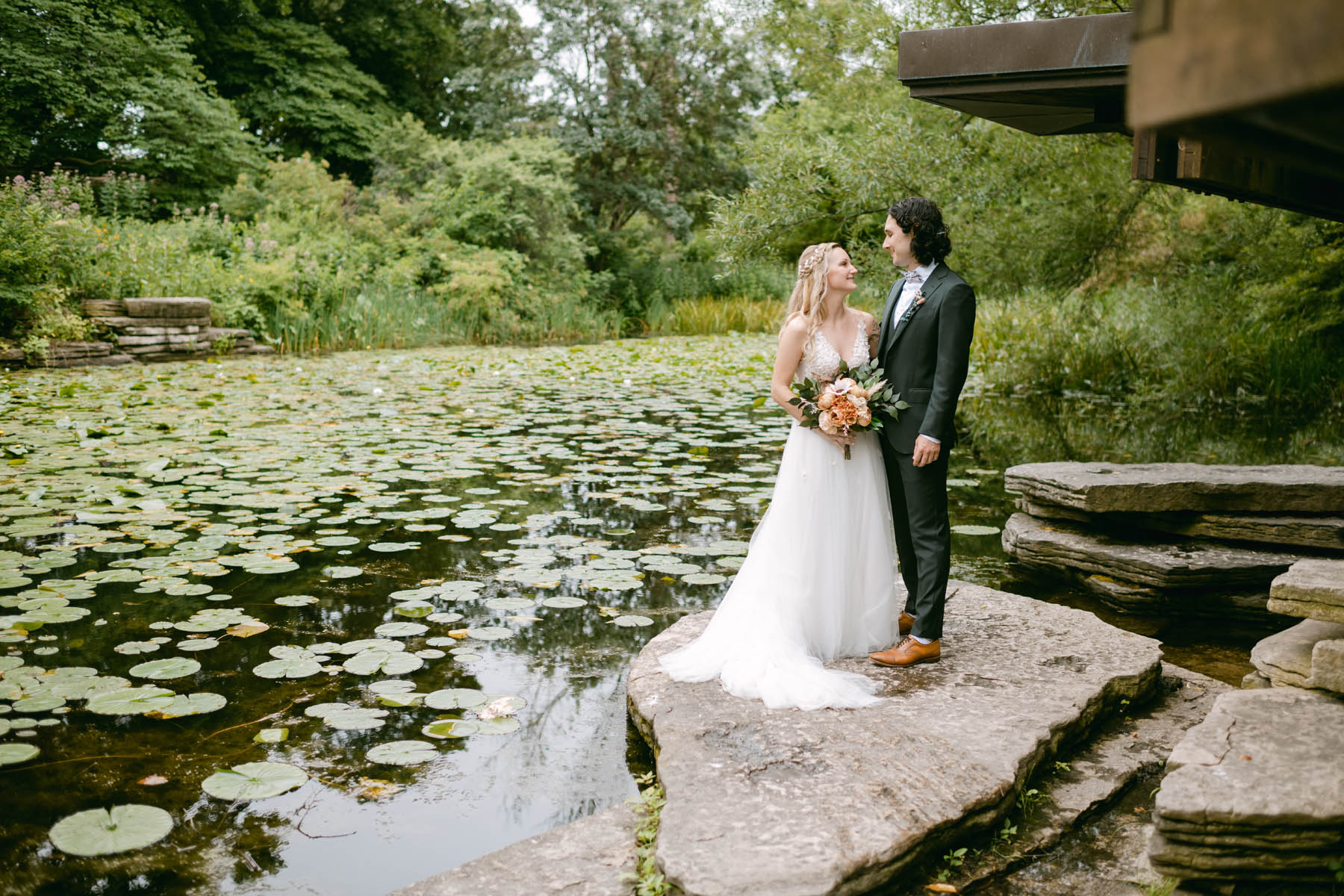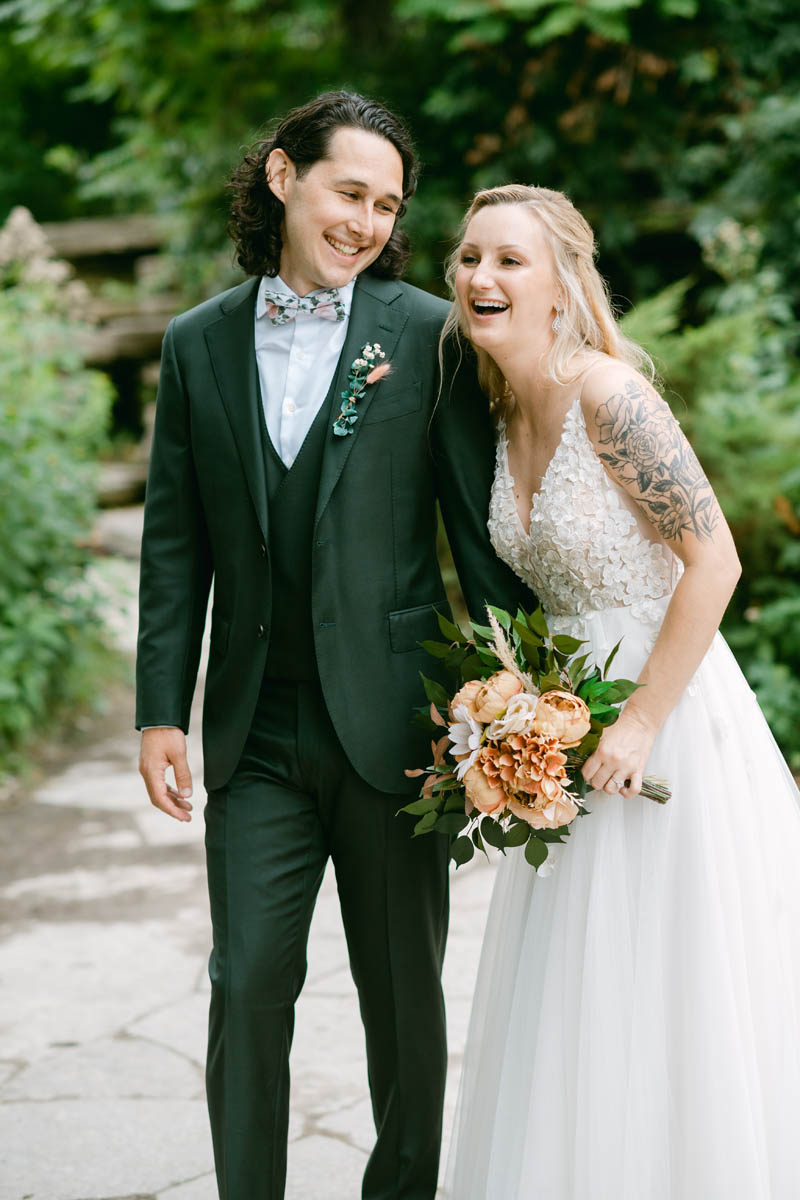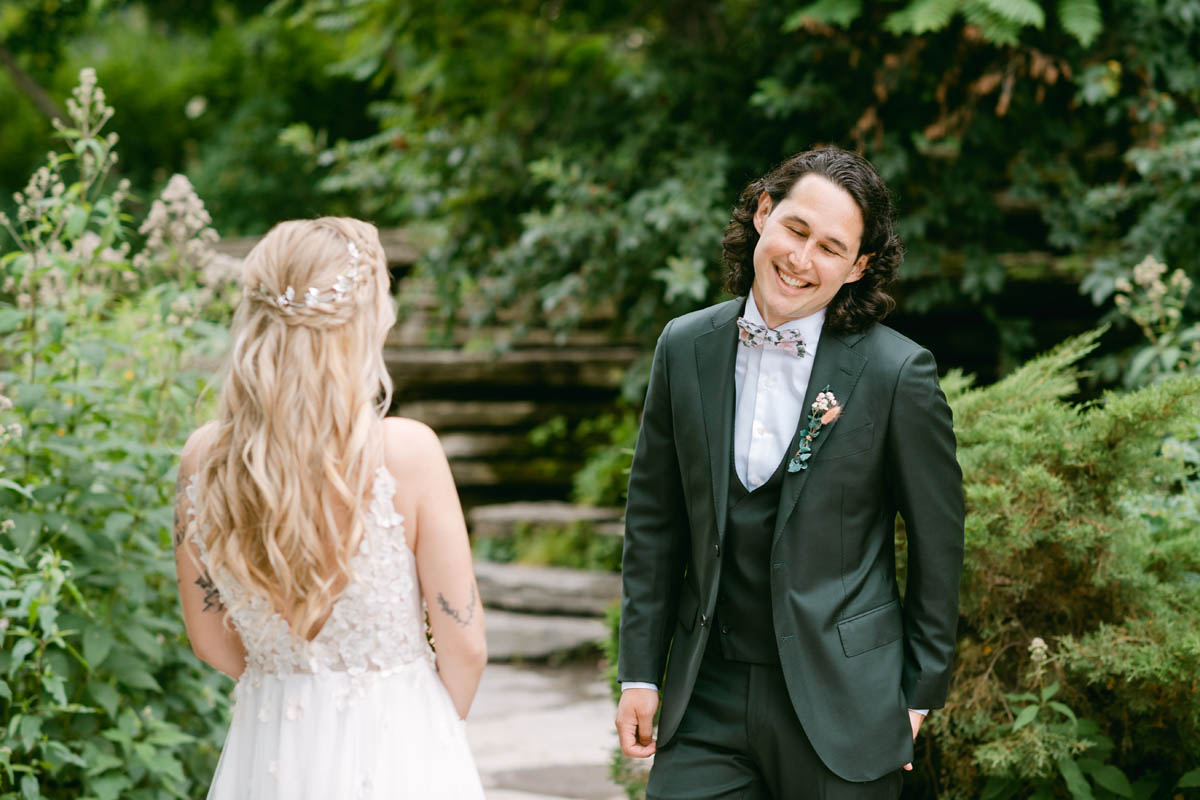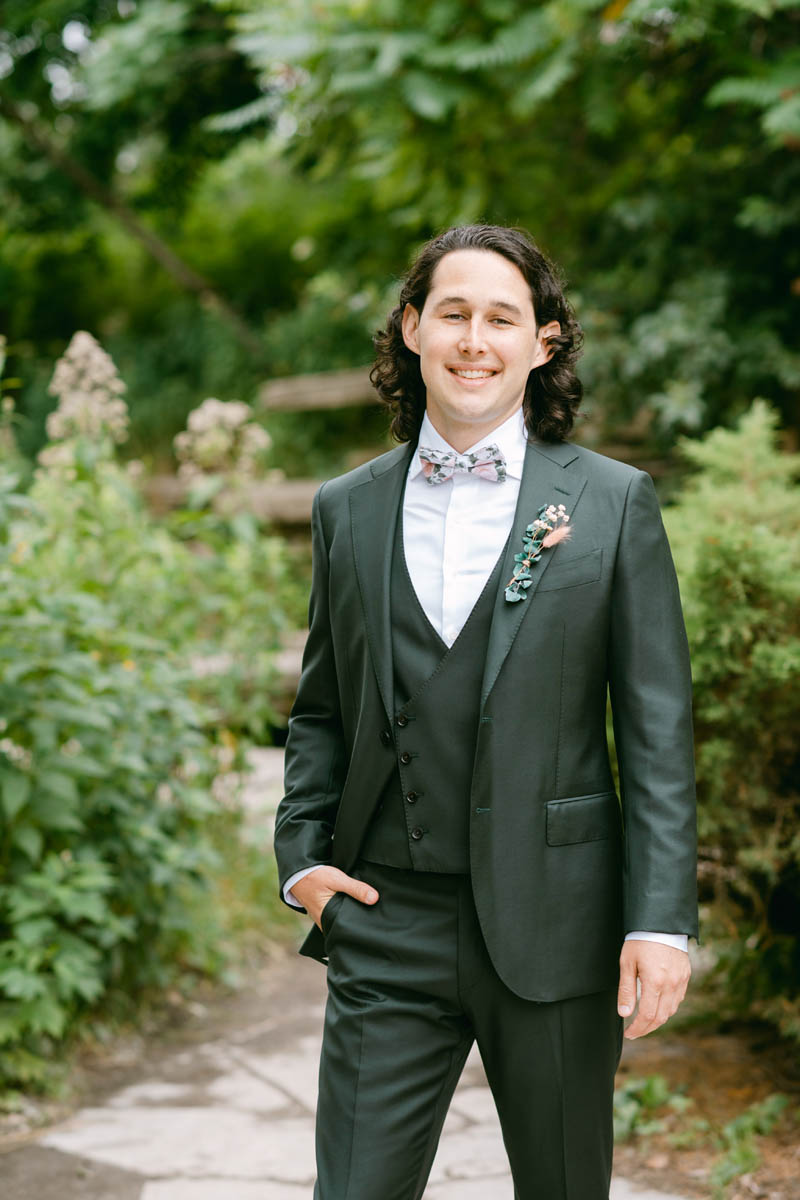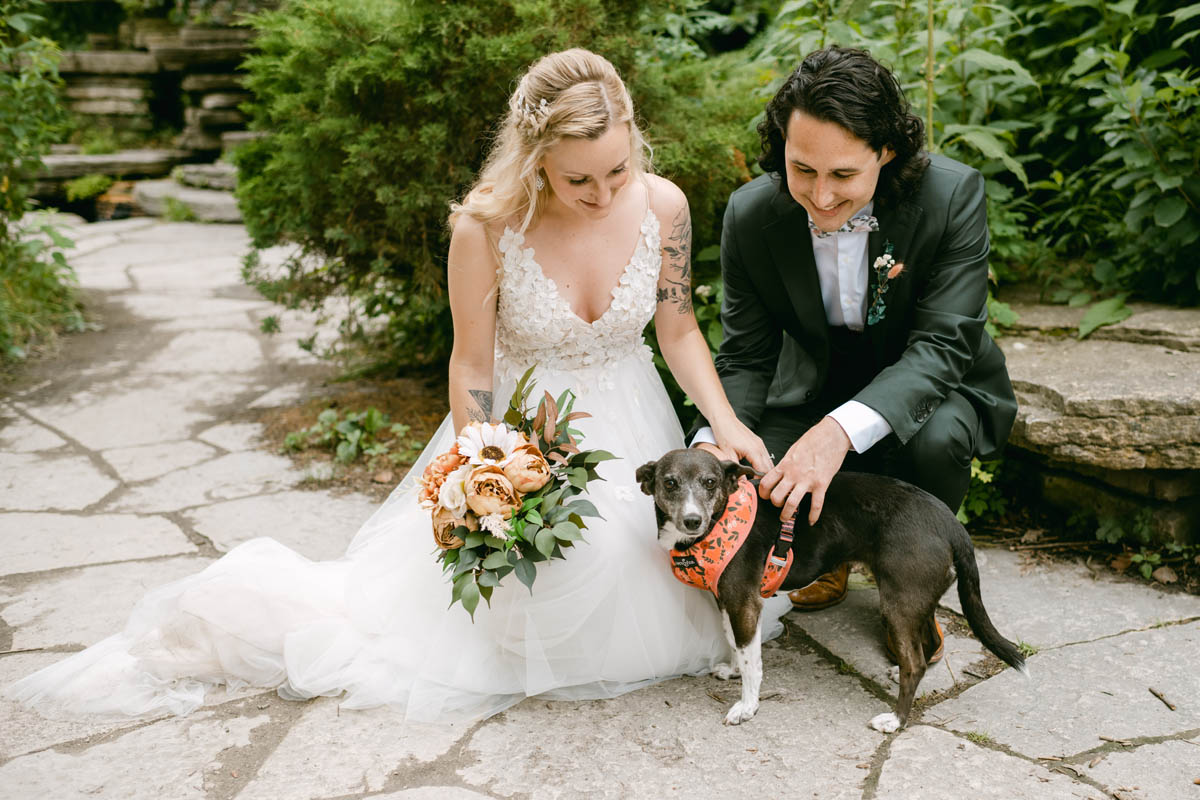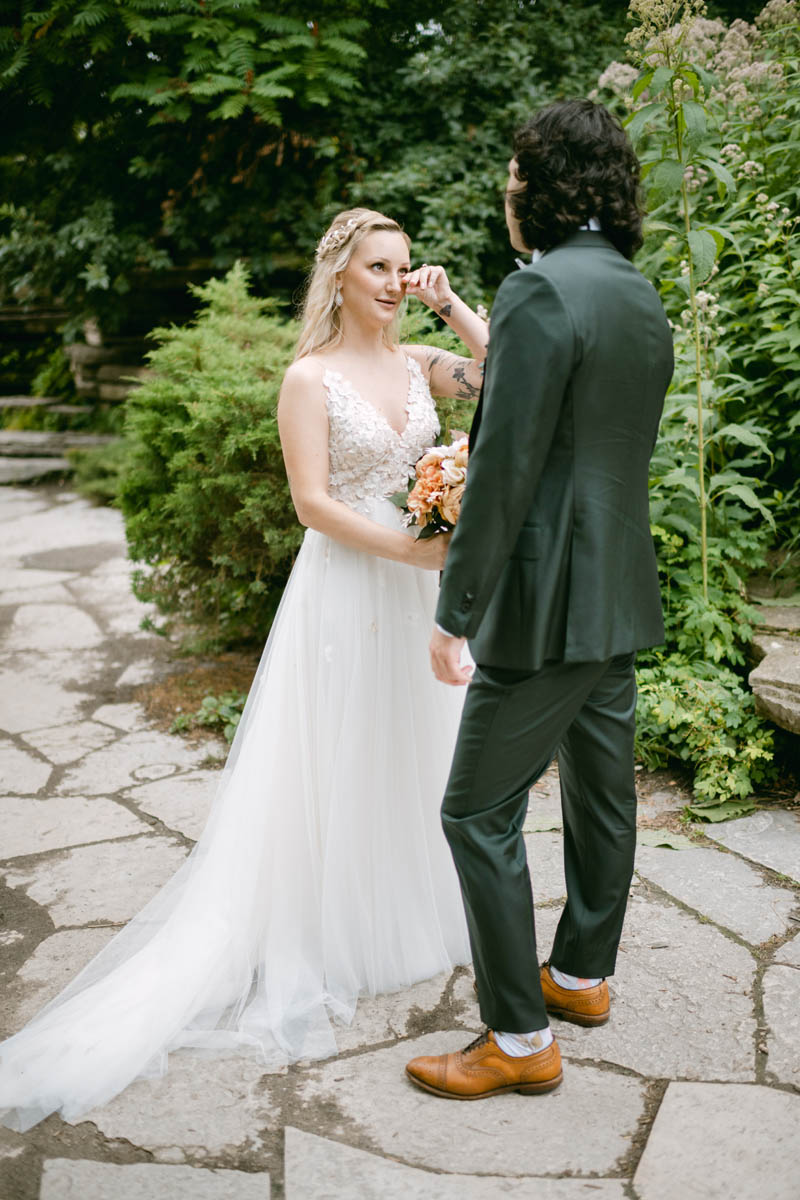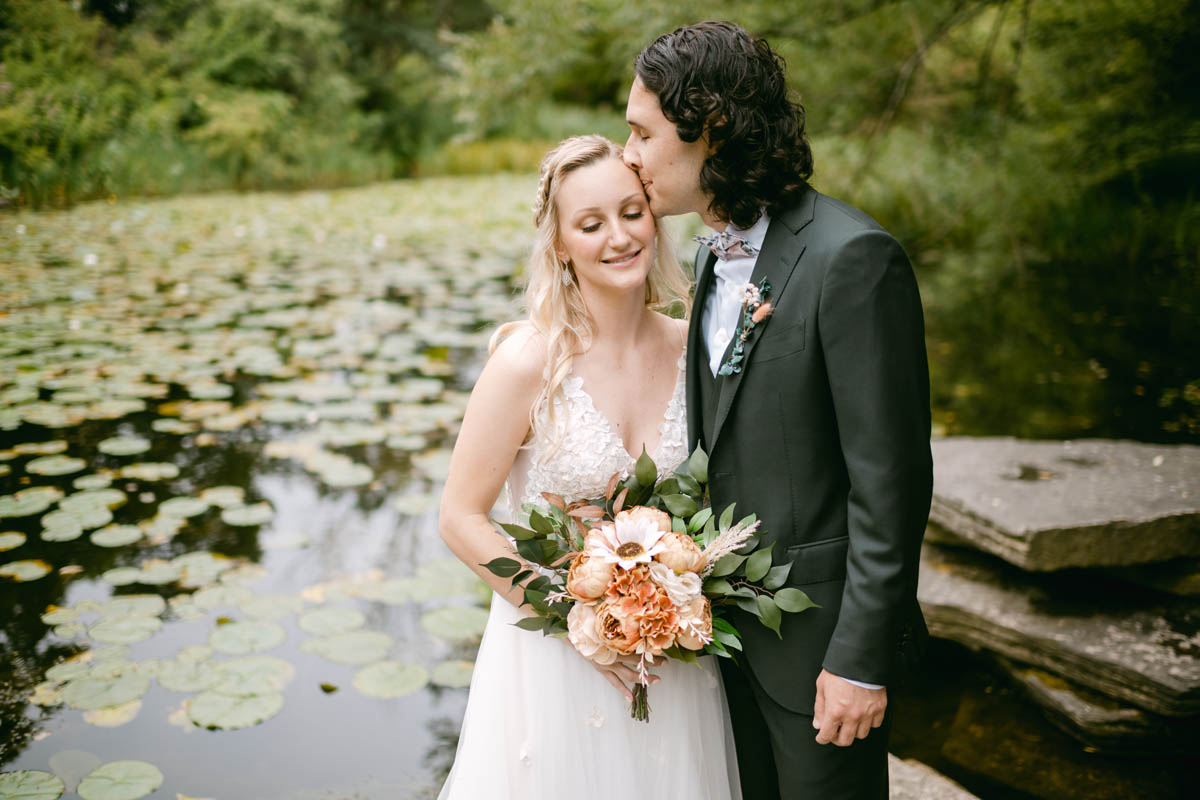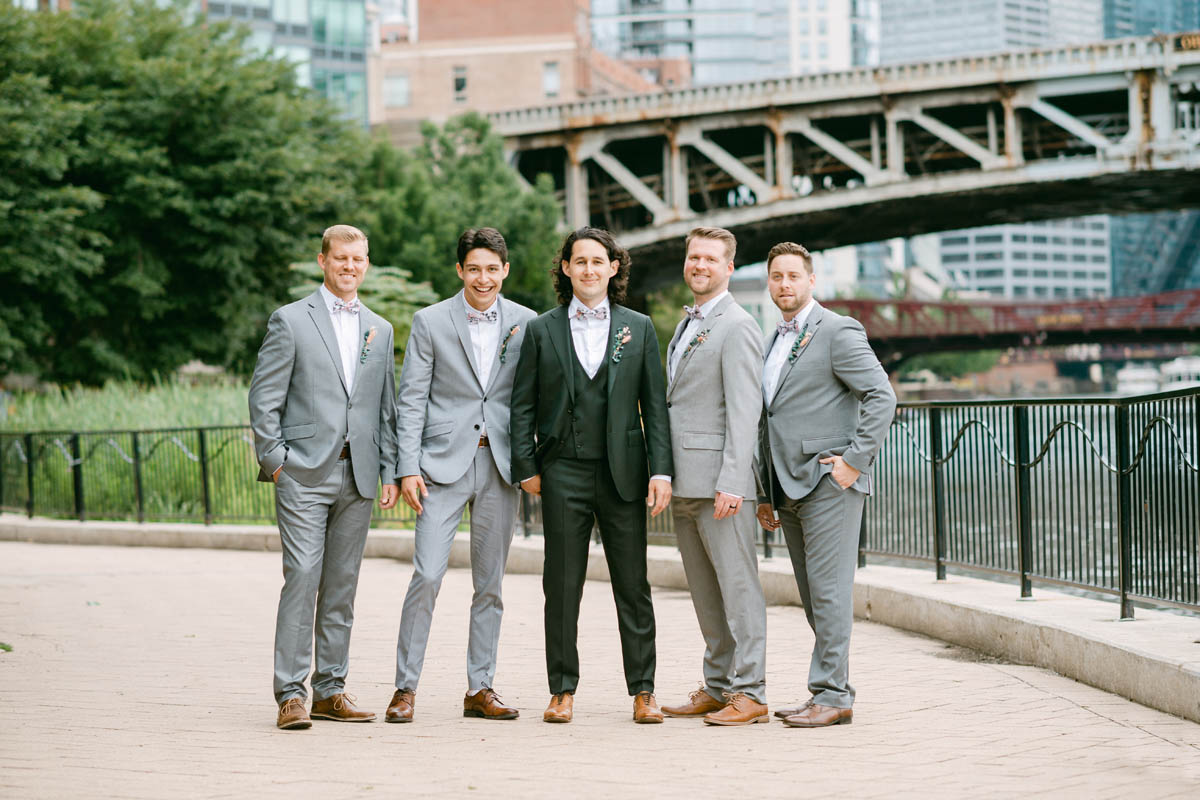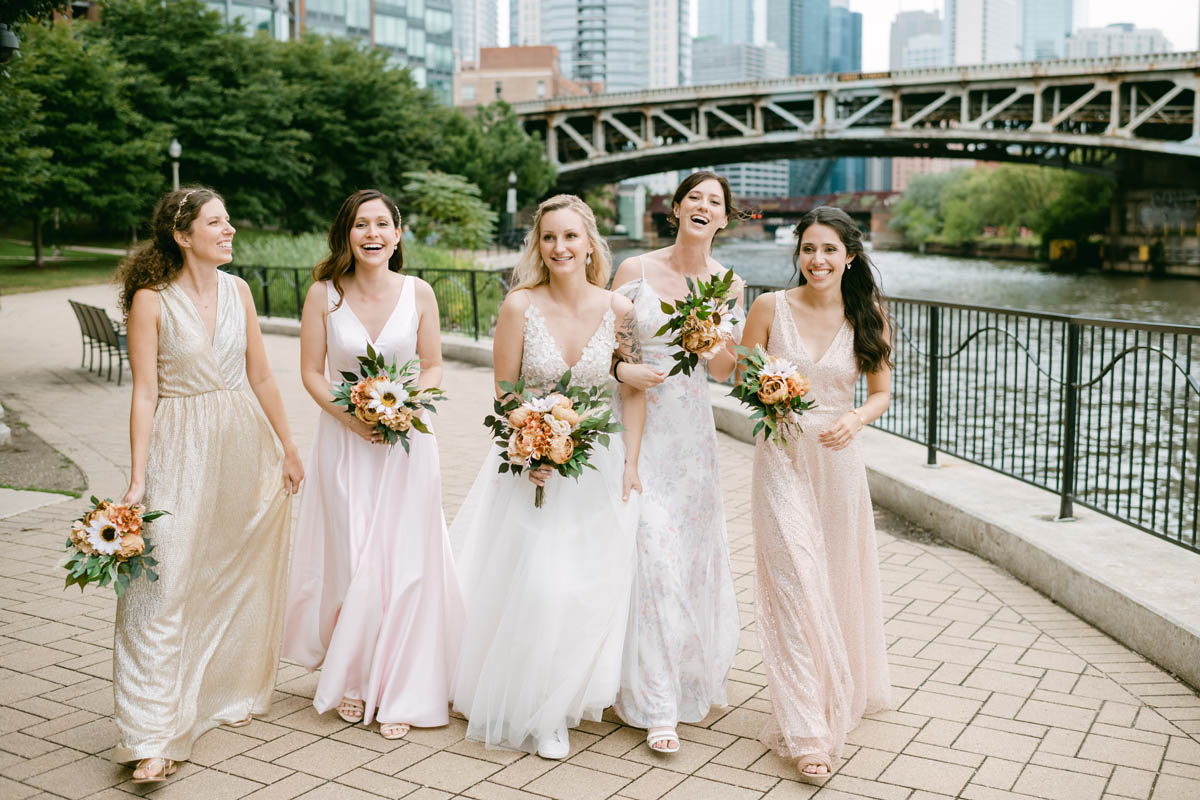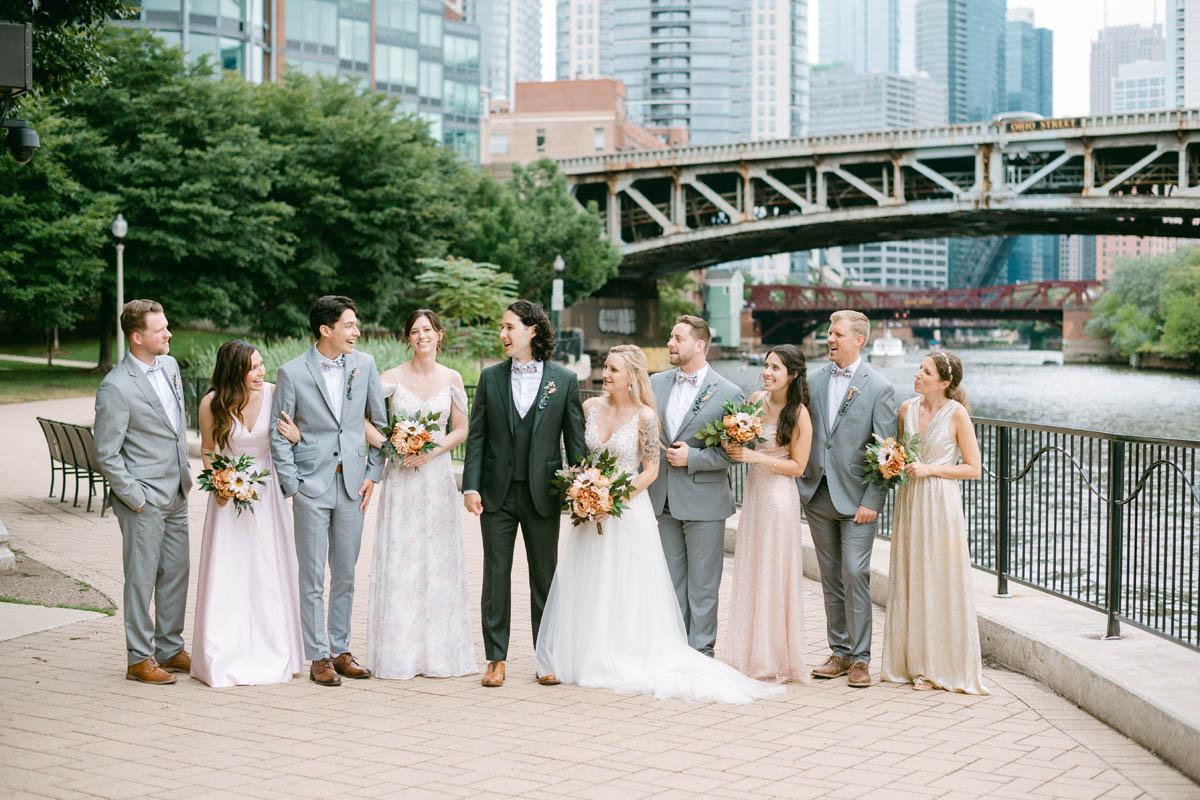 "There's something that old gentlemen can do and that's spot young gentlemen in love"
The ceremony went off with a few glitches, but they were hilarious moments. Danny ran down the aisle in a track suit, high fiving guests as he did, and then ripped off the track suit with his wedding suit underneath. After Jamie walked down the aisle with her dad, they forgot their dog was coming down the aisle after them! The doggie had other plans as well. I'm guessing he smelled the good food coming from the kitchen and that's where he went!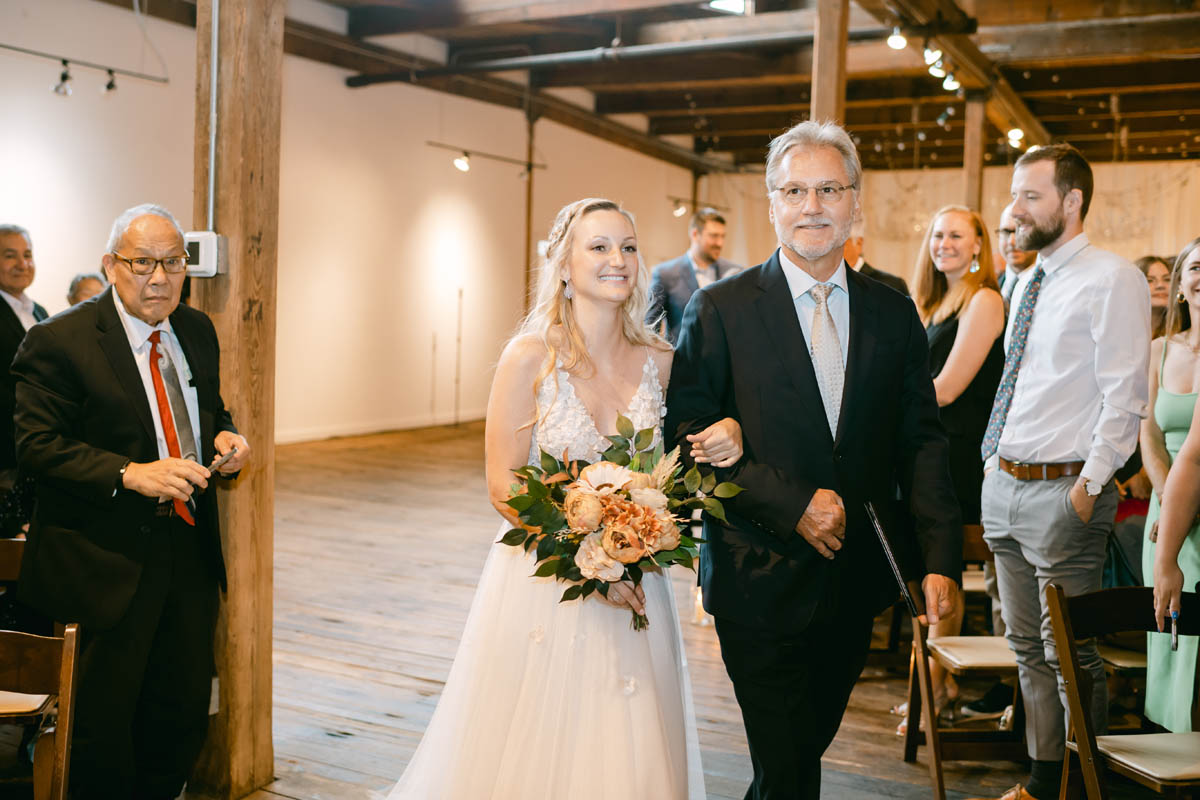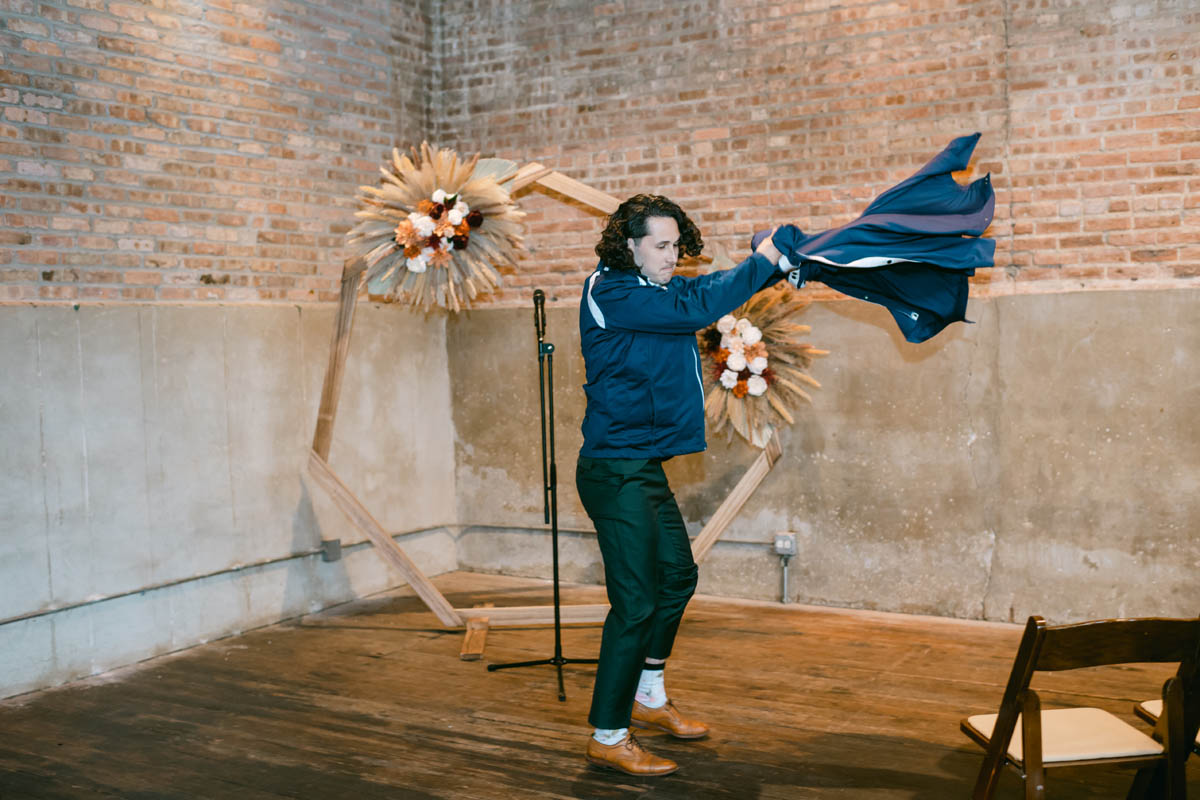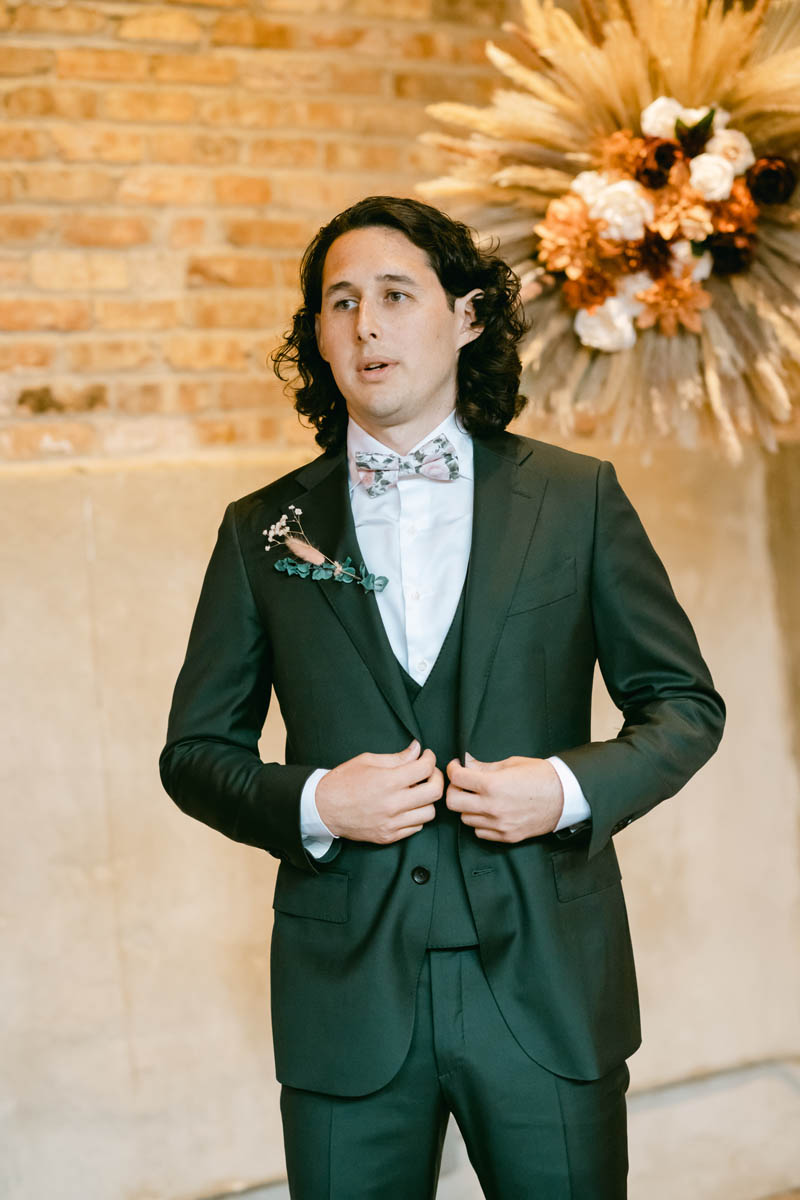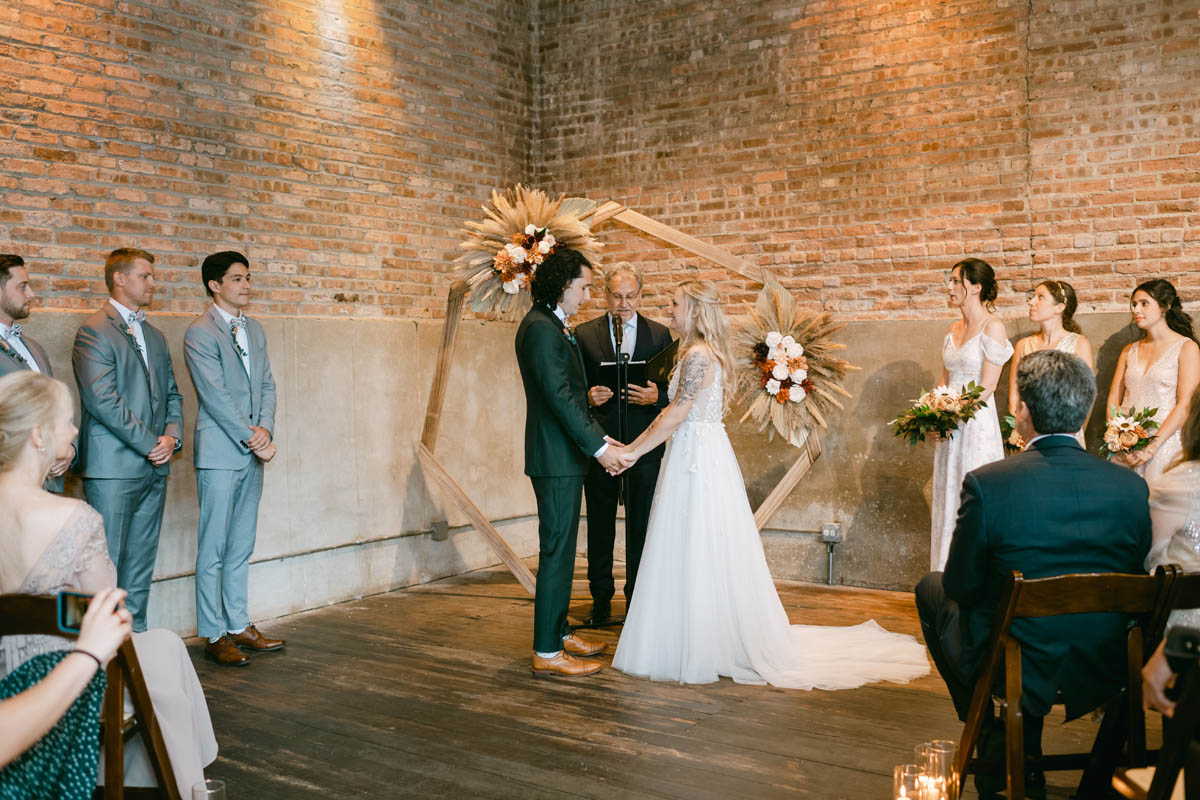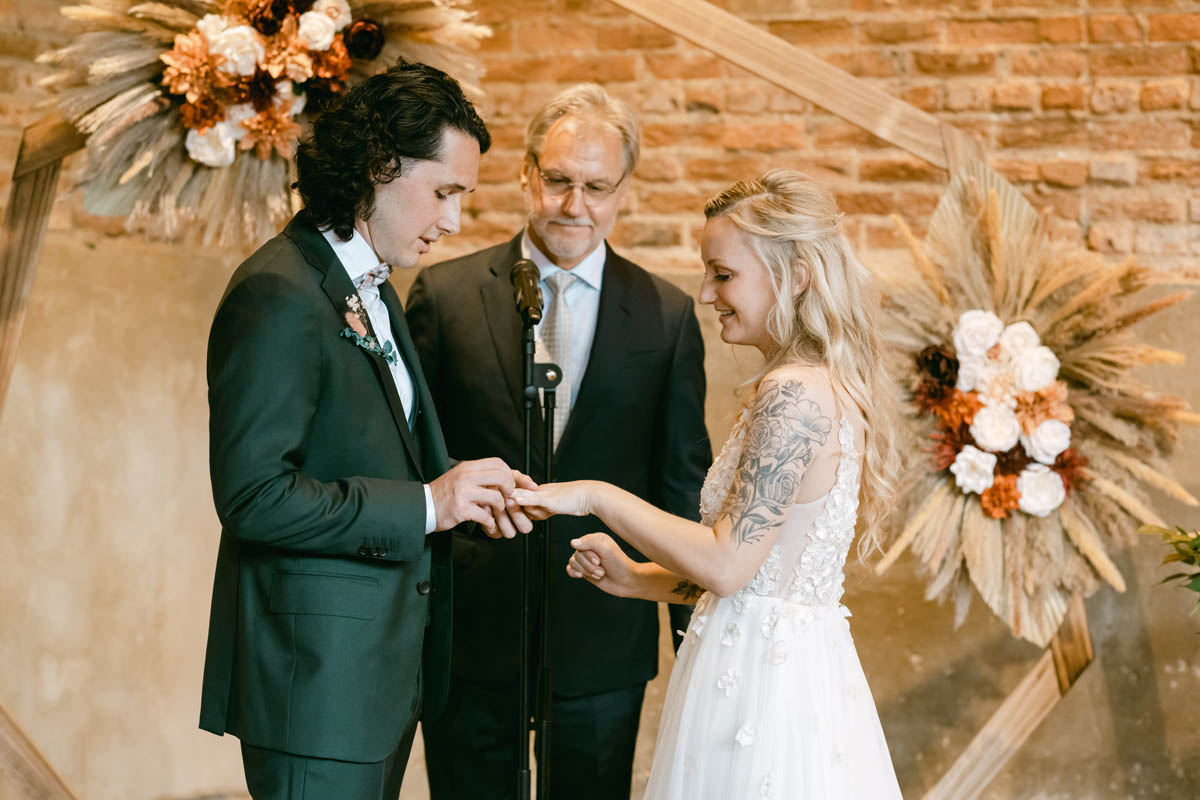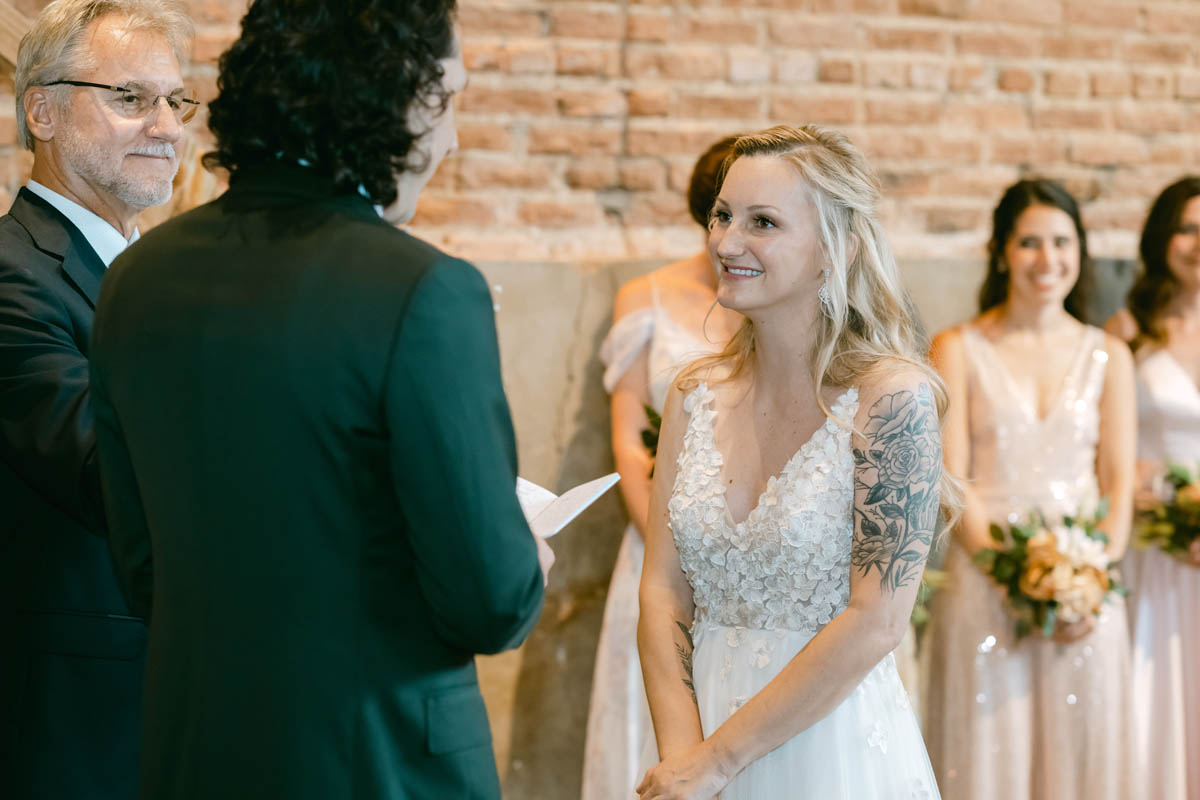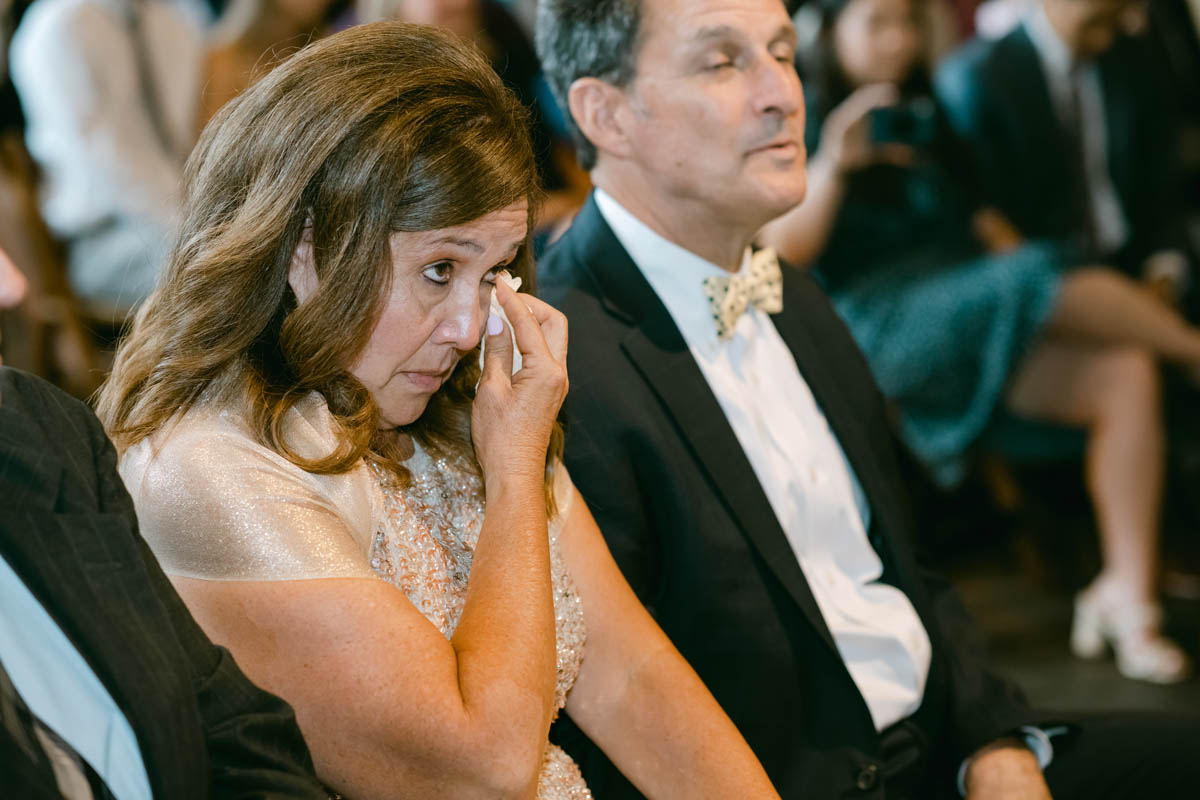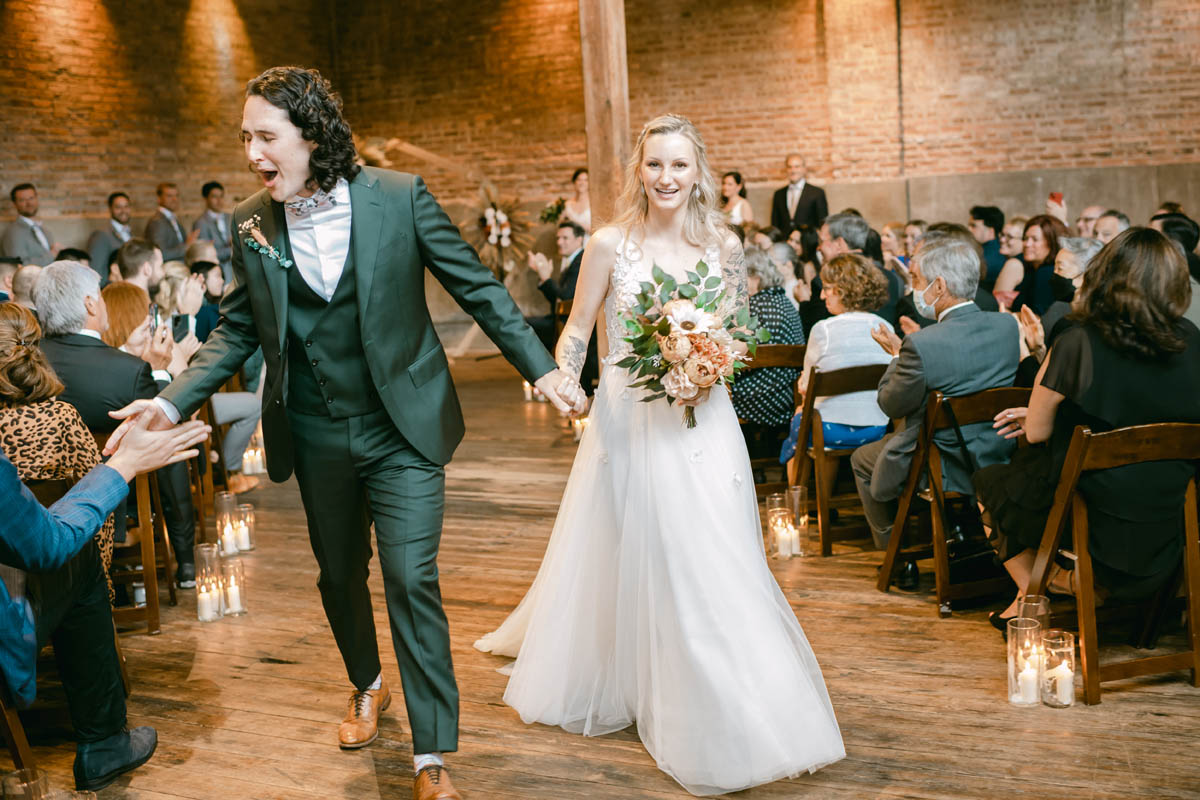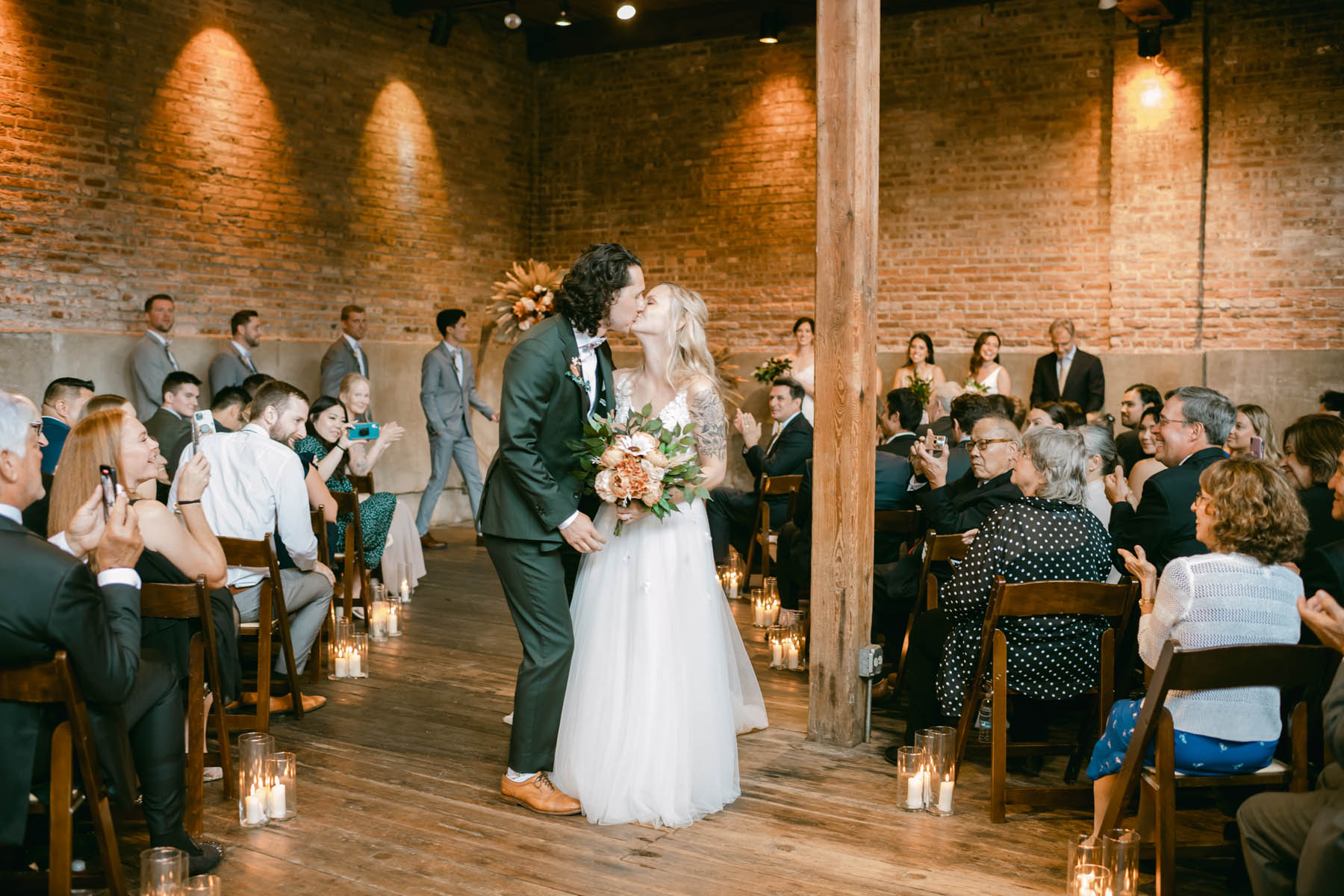 "Jamie and I were having a father daughter dinner and all of a sudden the hedges started shaking and all we could see was this beautiful head of luscious hair and these two sparkling eyes. Our father daughter dinner turned into a delightful little trio"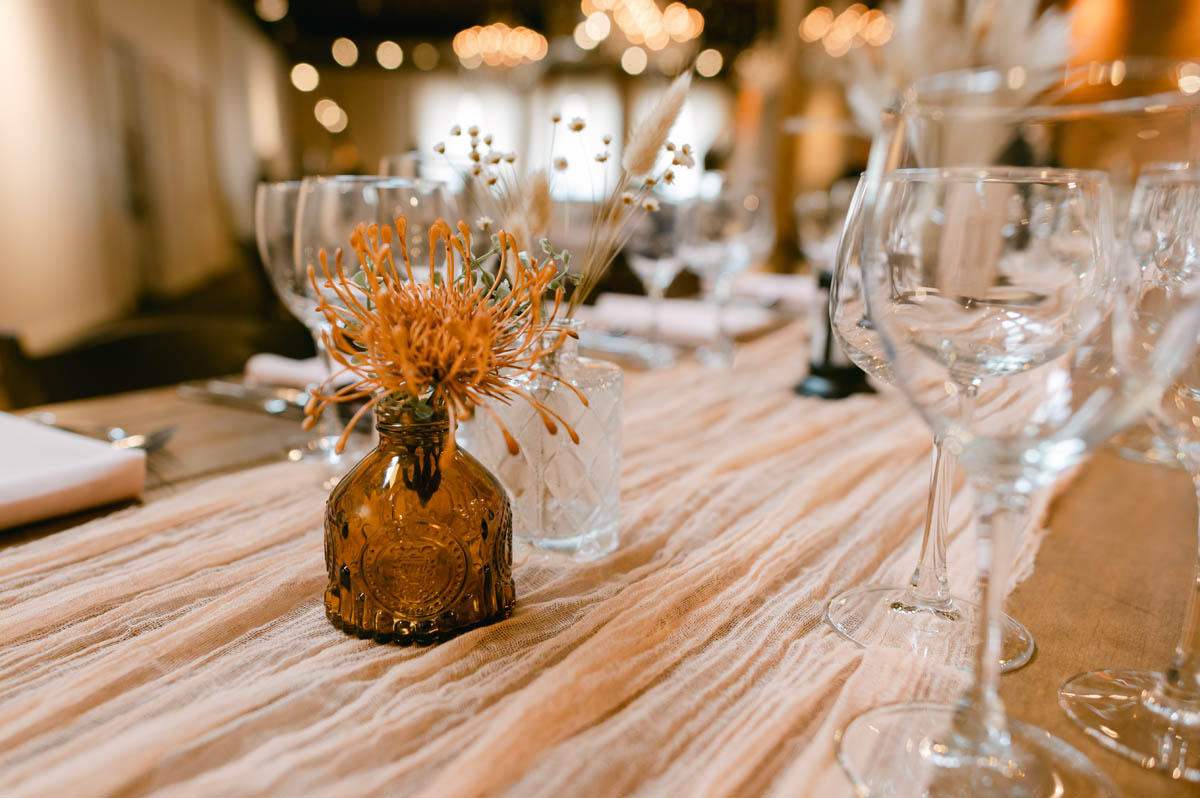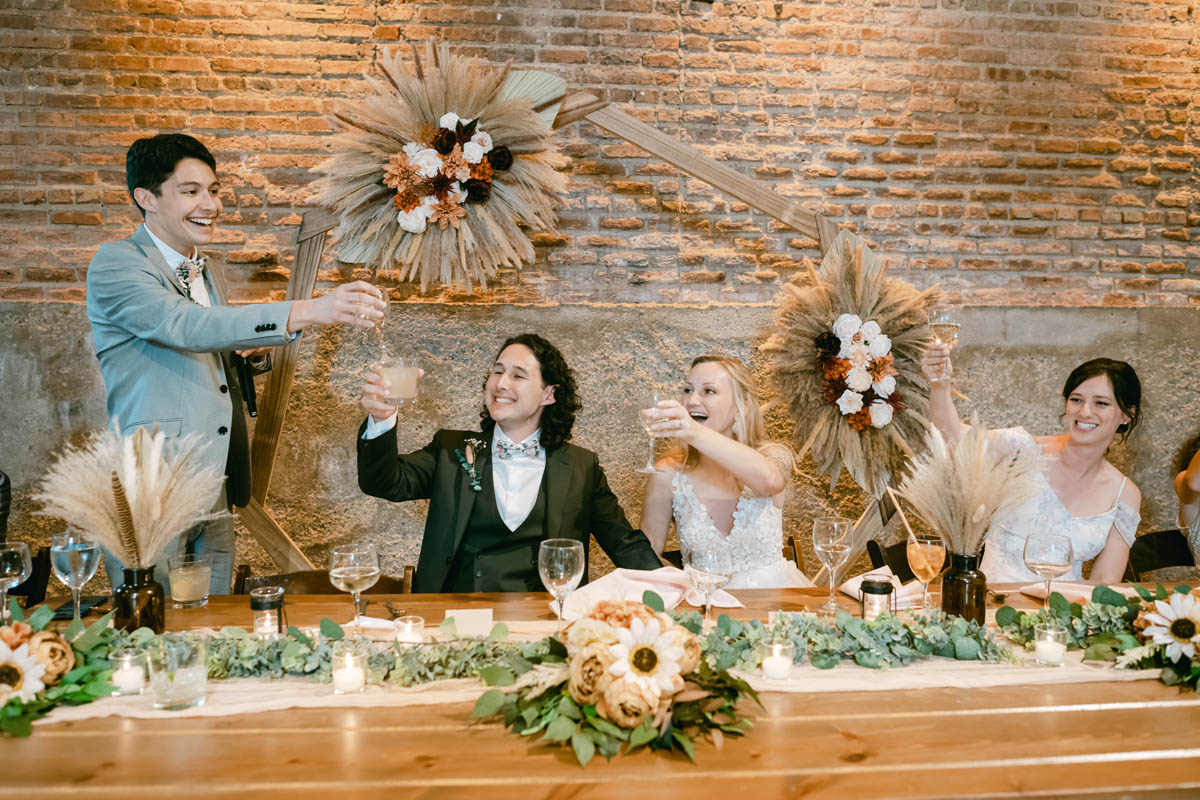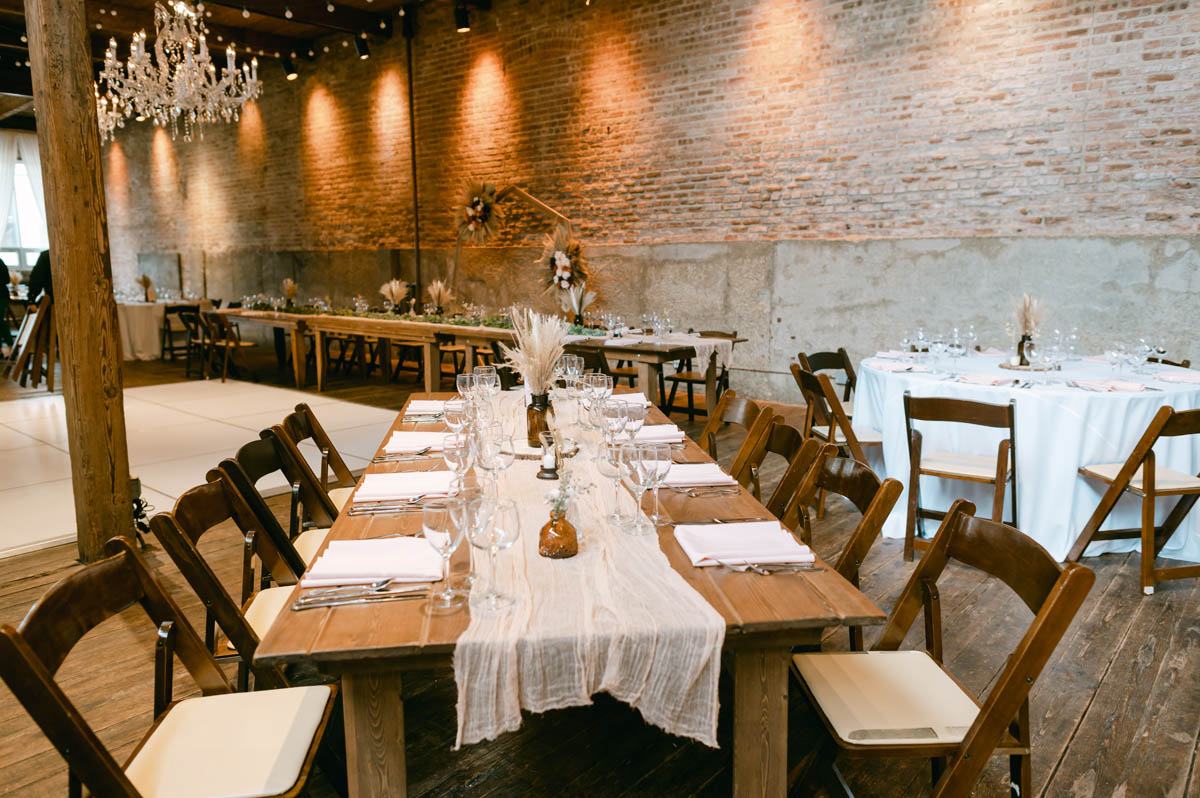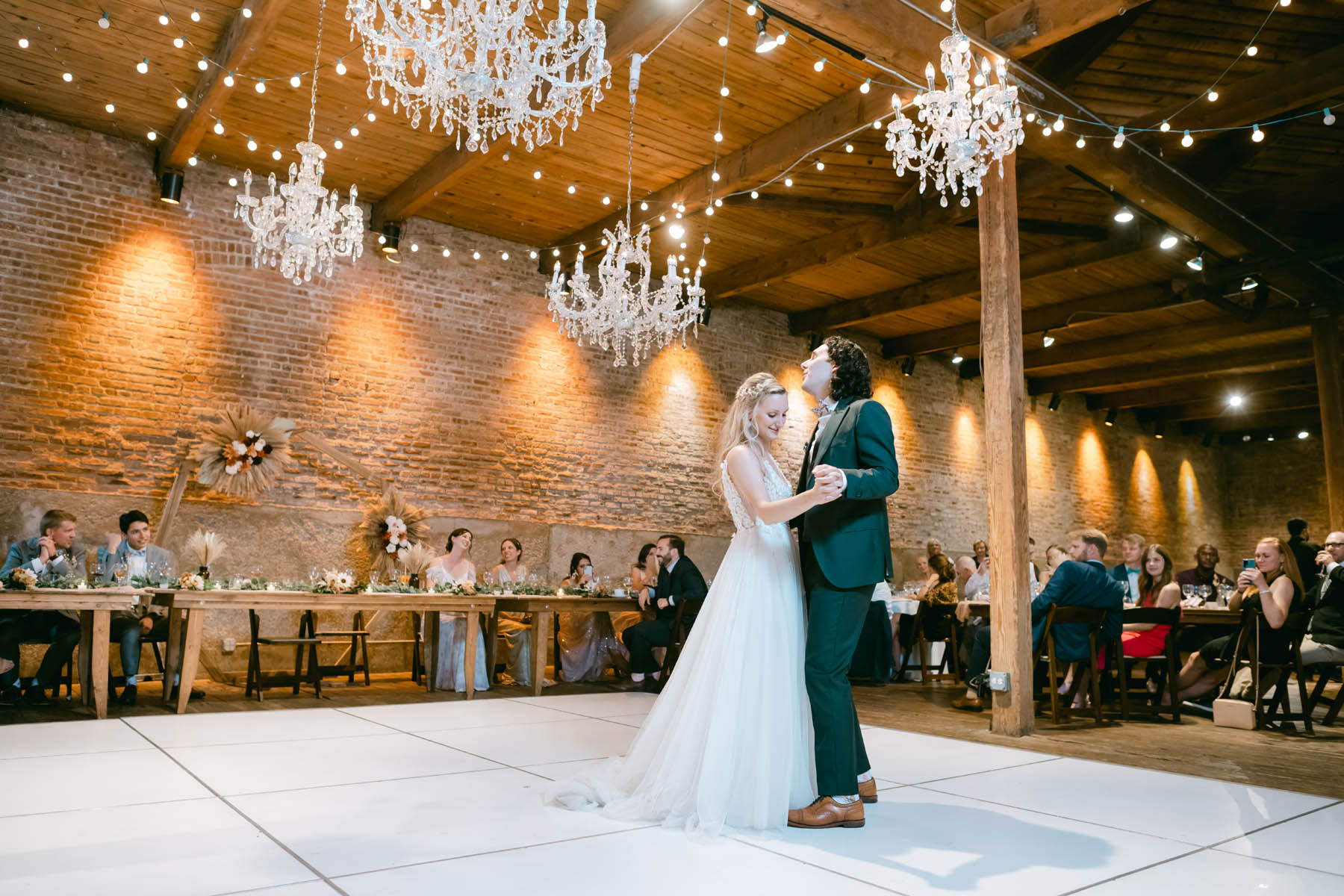 "It's Jamie's lifelong mission, as you know, to give every living furry little creature a warm loving home"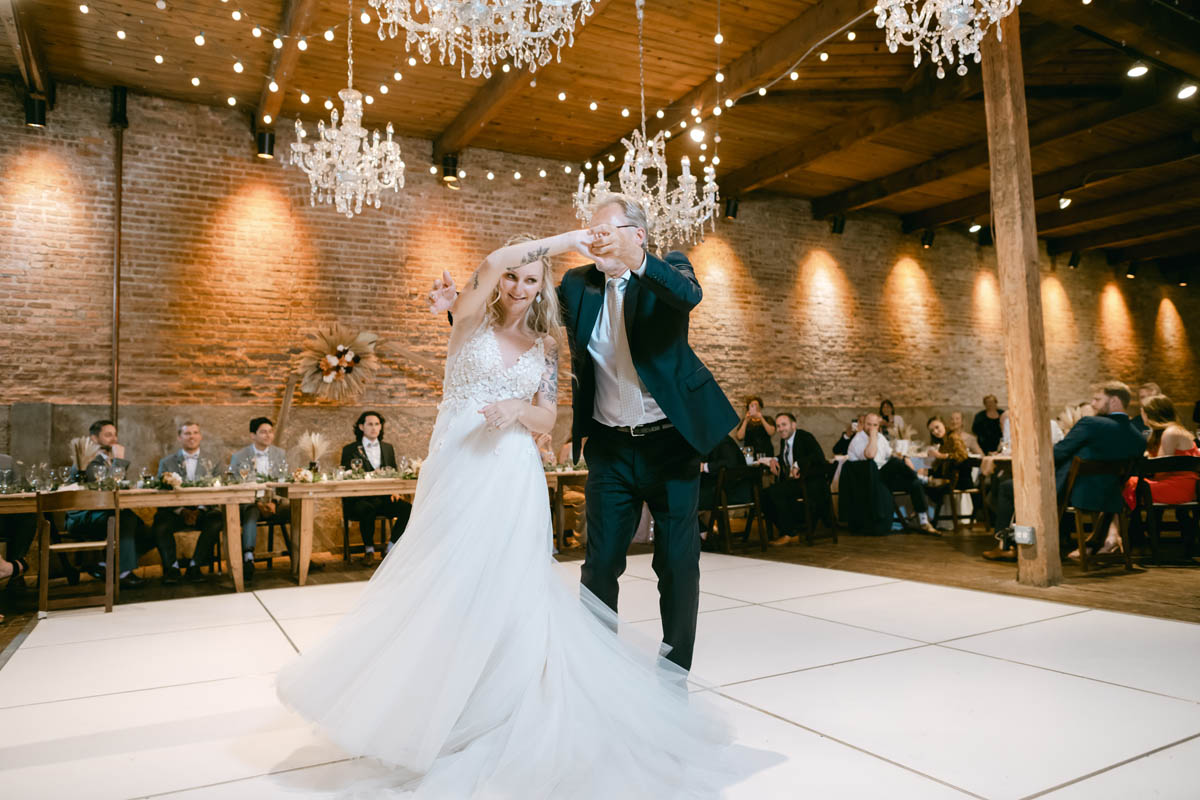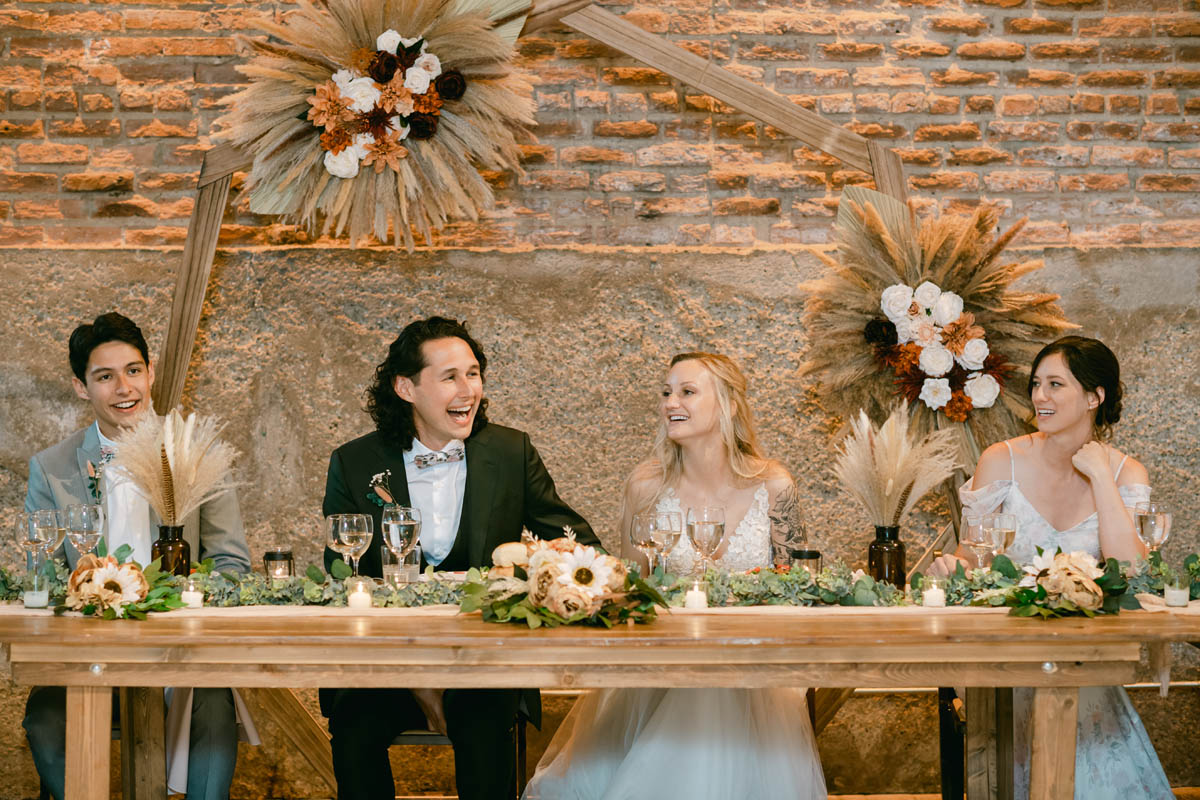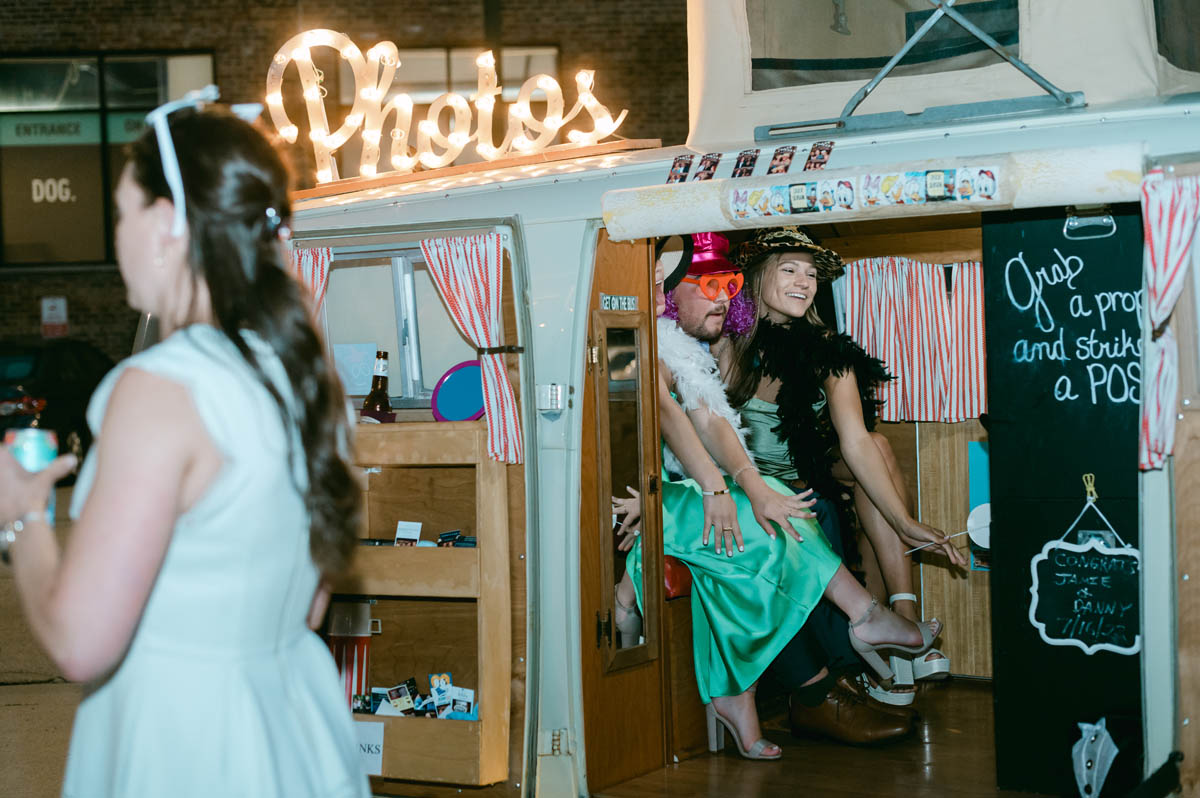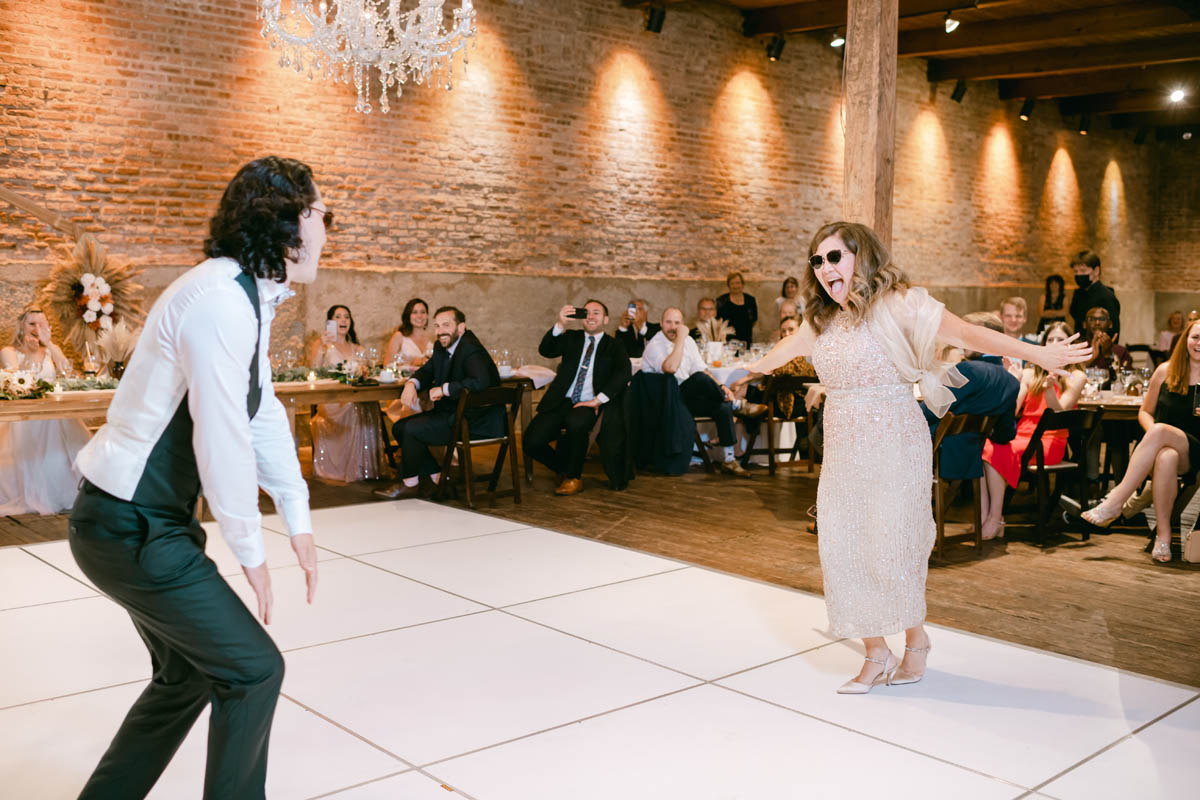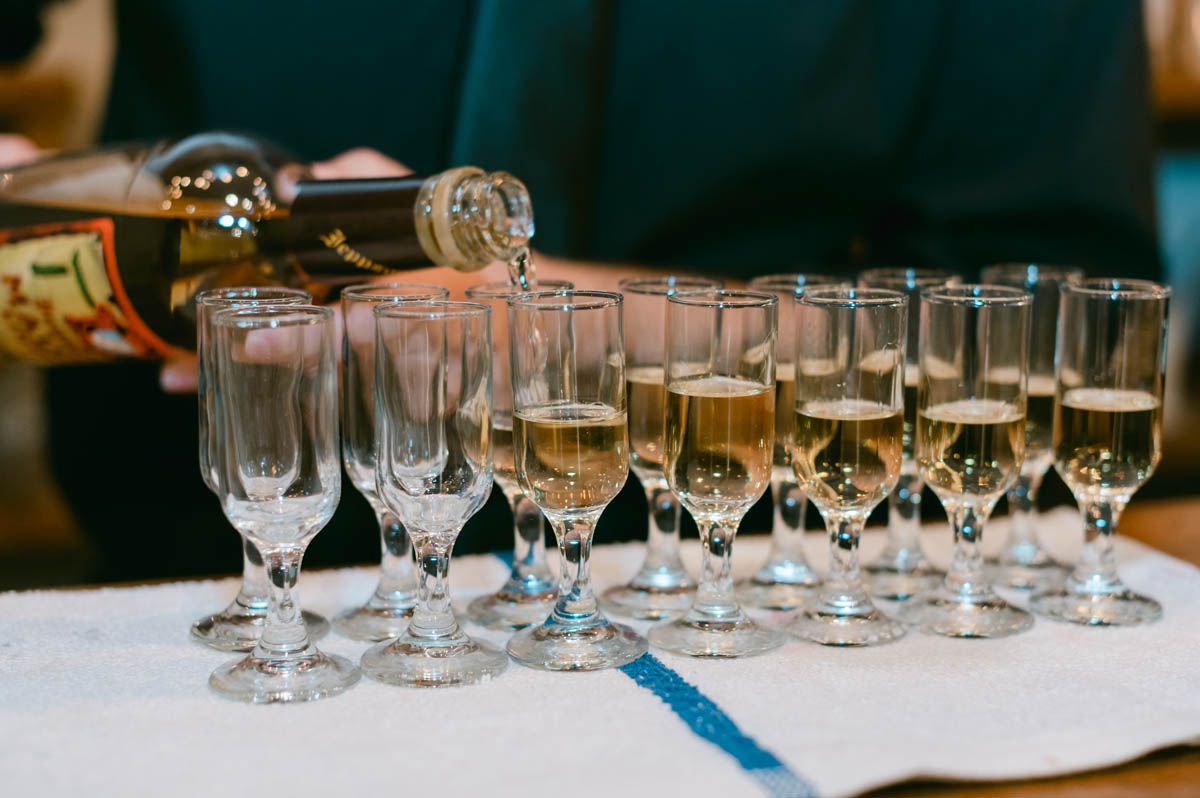 Ceremony/Reception - Gallery 1028 | Planning - Naturally Yours Events | Beauty - Blush and Braids Beauty Bar | Lighting - Elegant Event Lighting | Decor - Tablescapes Chicago | Jams - Cage and Aquarium | Photo Booth - Bobs Photo Booth Bus