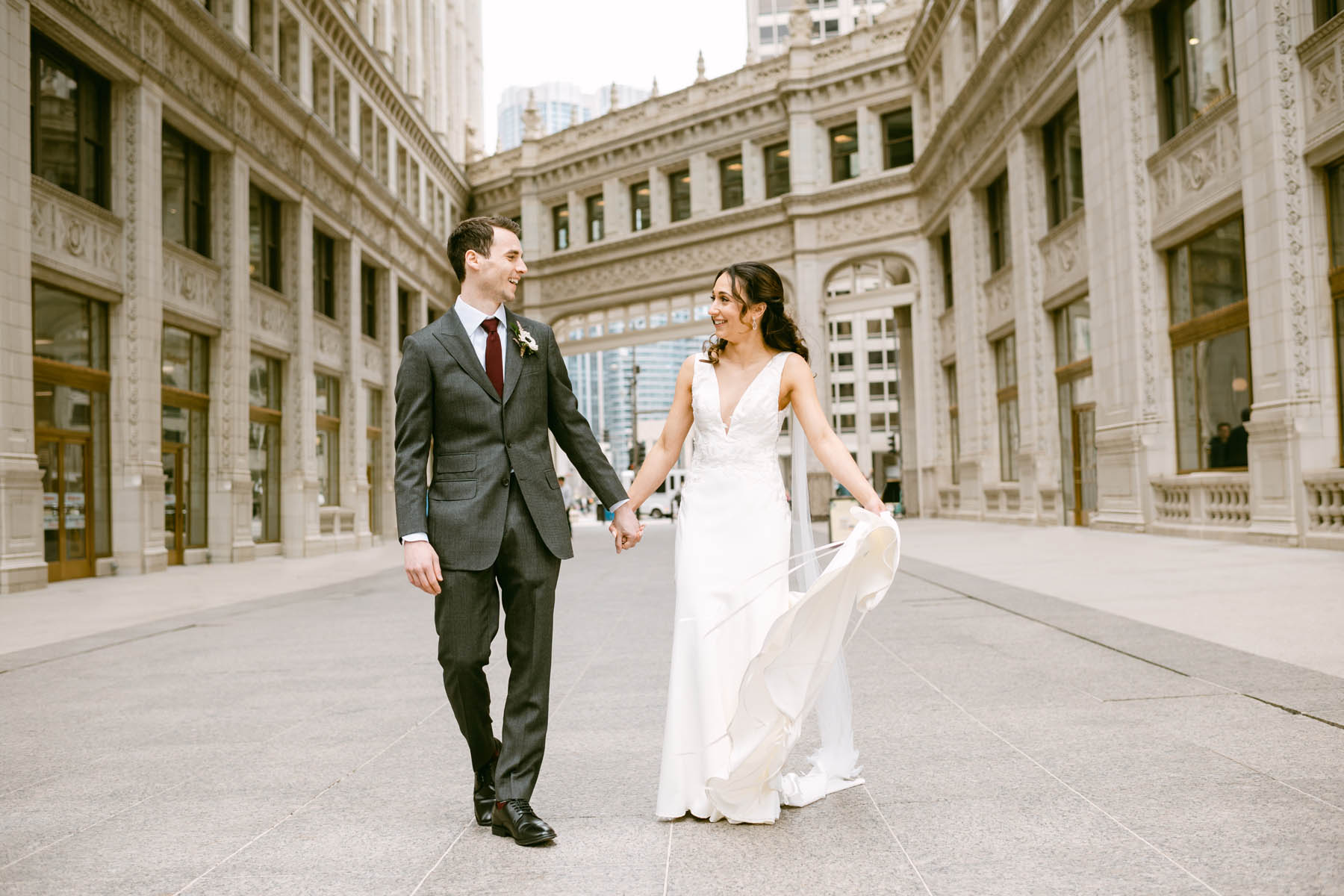 Danielle + John's sweet Greenhouse Loft wedding was such a perfect day. The weather was beautiful and the happy bride and groom were all smiles.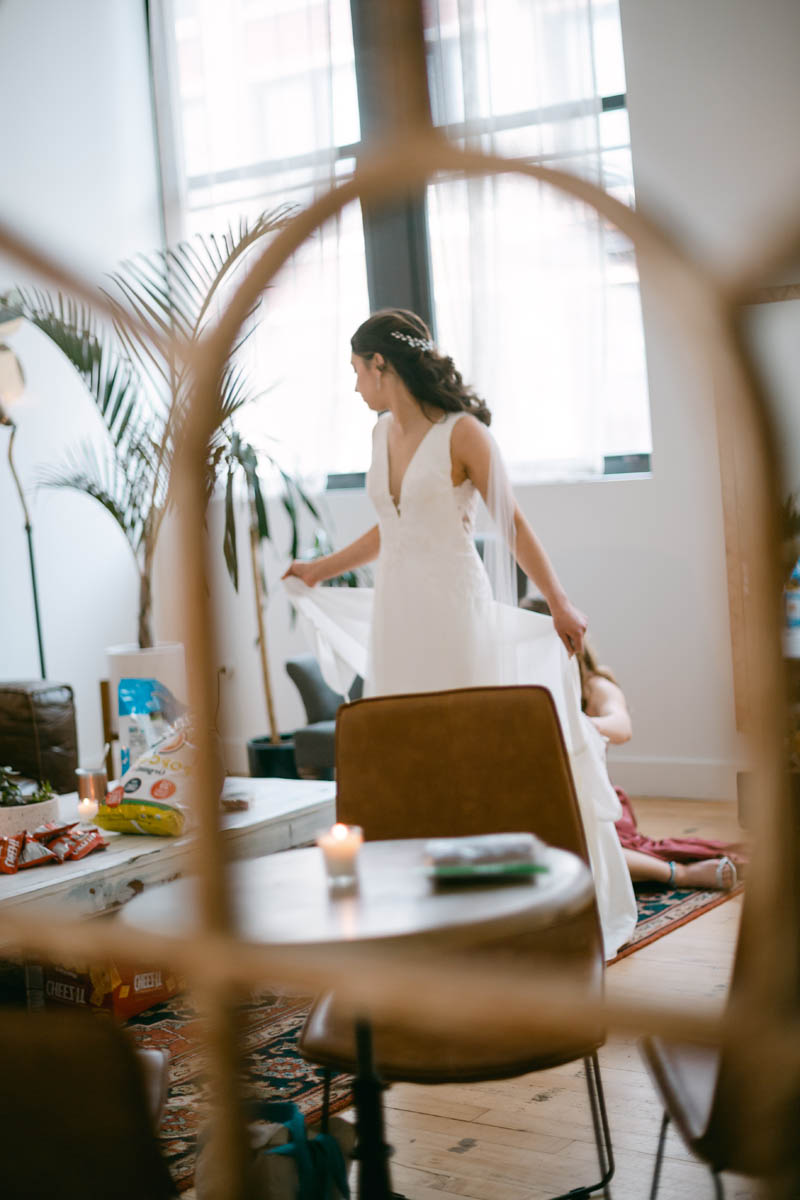 At the Intercontinental Hotel wedding, Danielle had fun getting ready with her bride crew.
With her bridesmaids wearing beautiful tones of orange and blush, we stopped for a quick photo at the Hall of Lyons at the Intercontinental Hotel.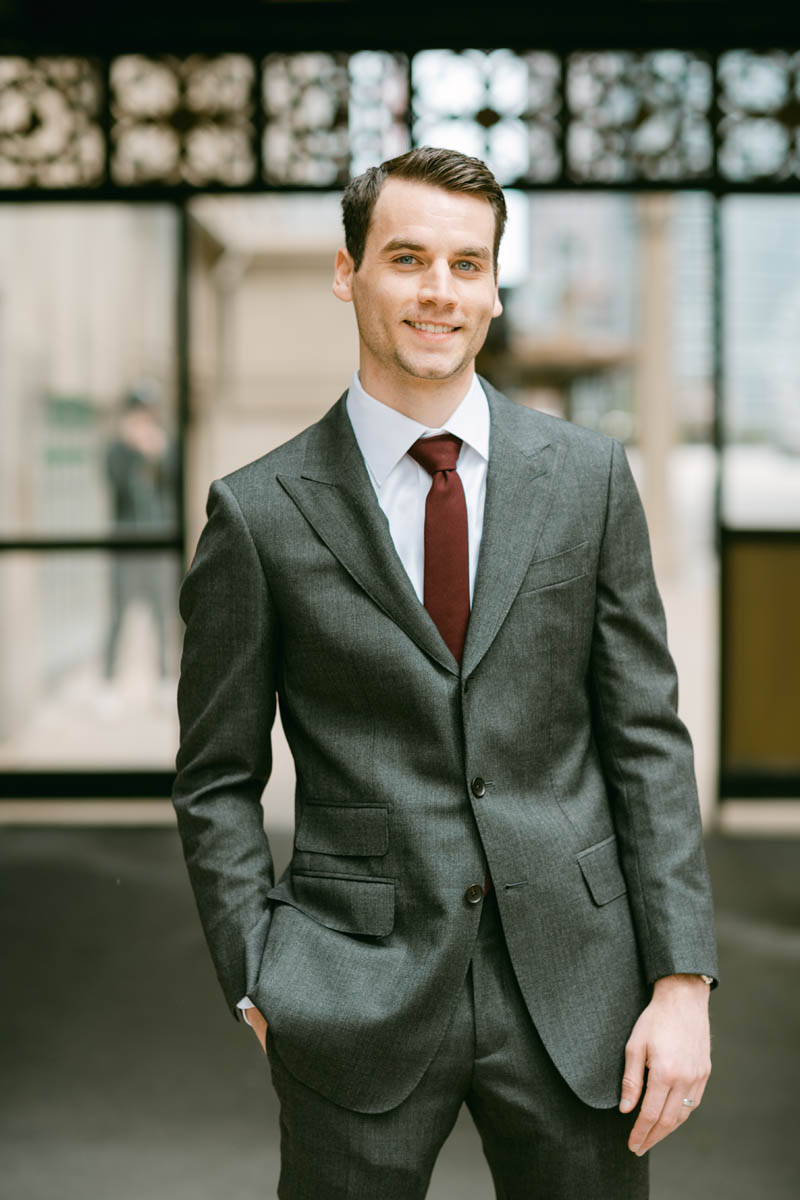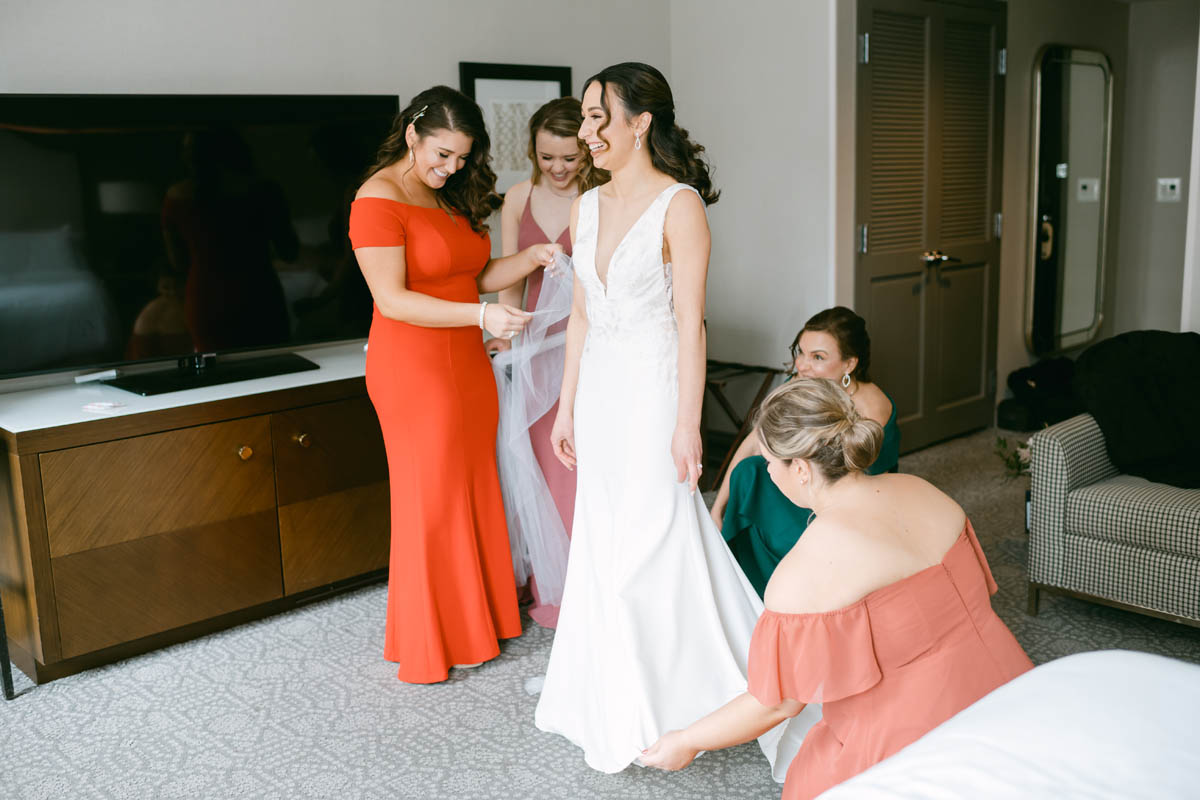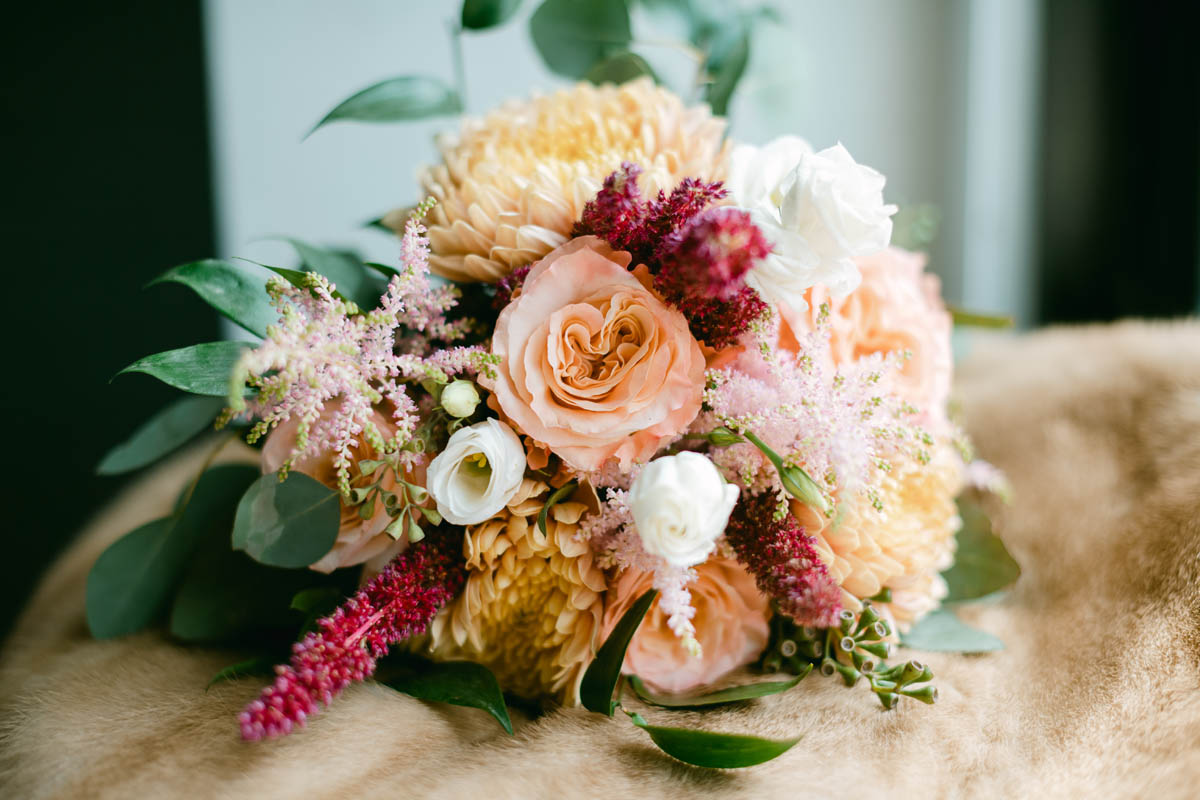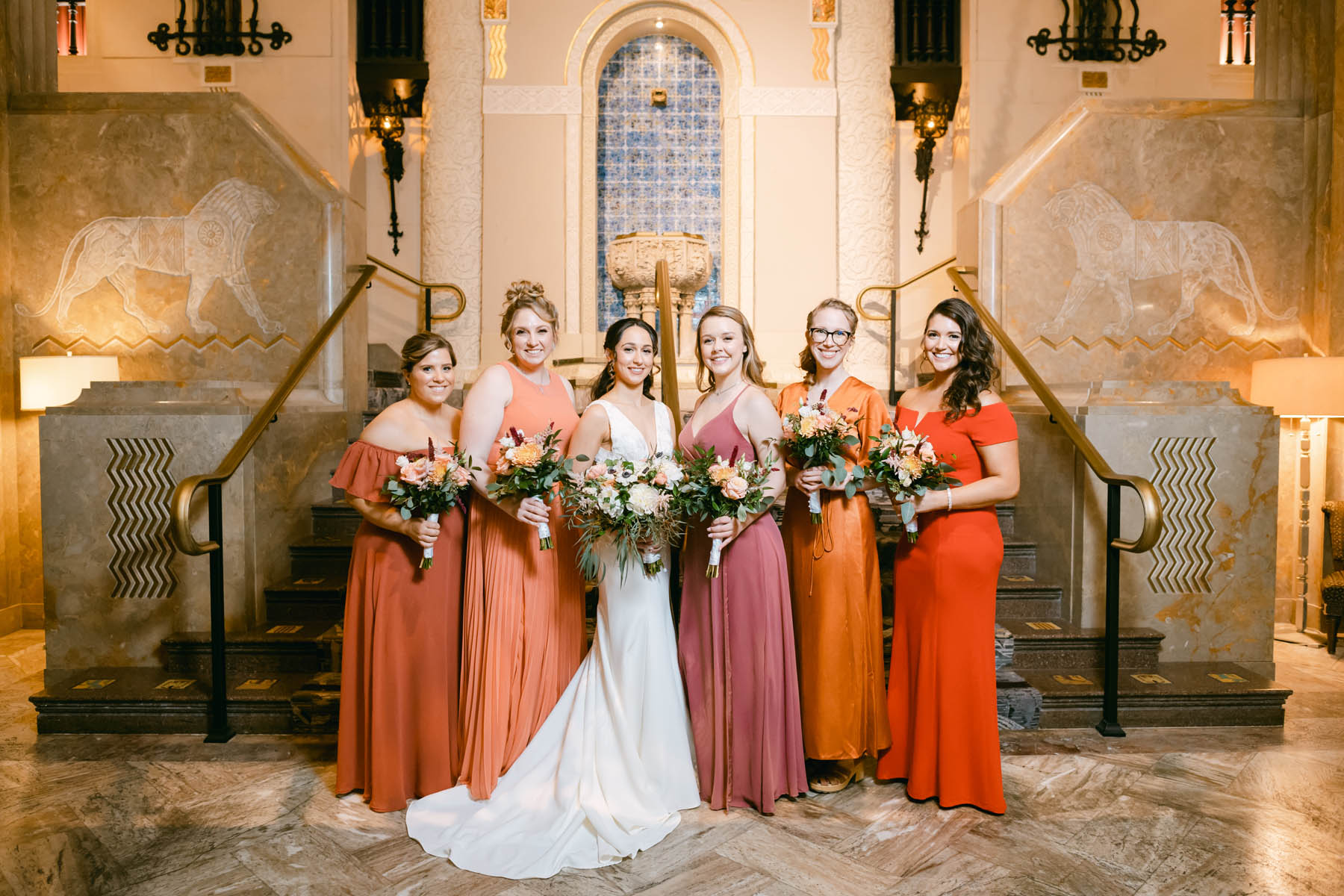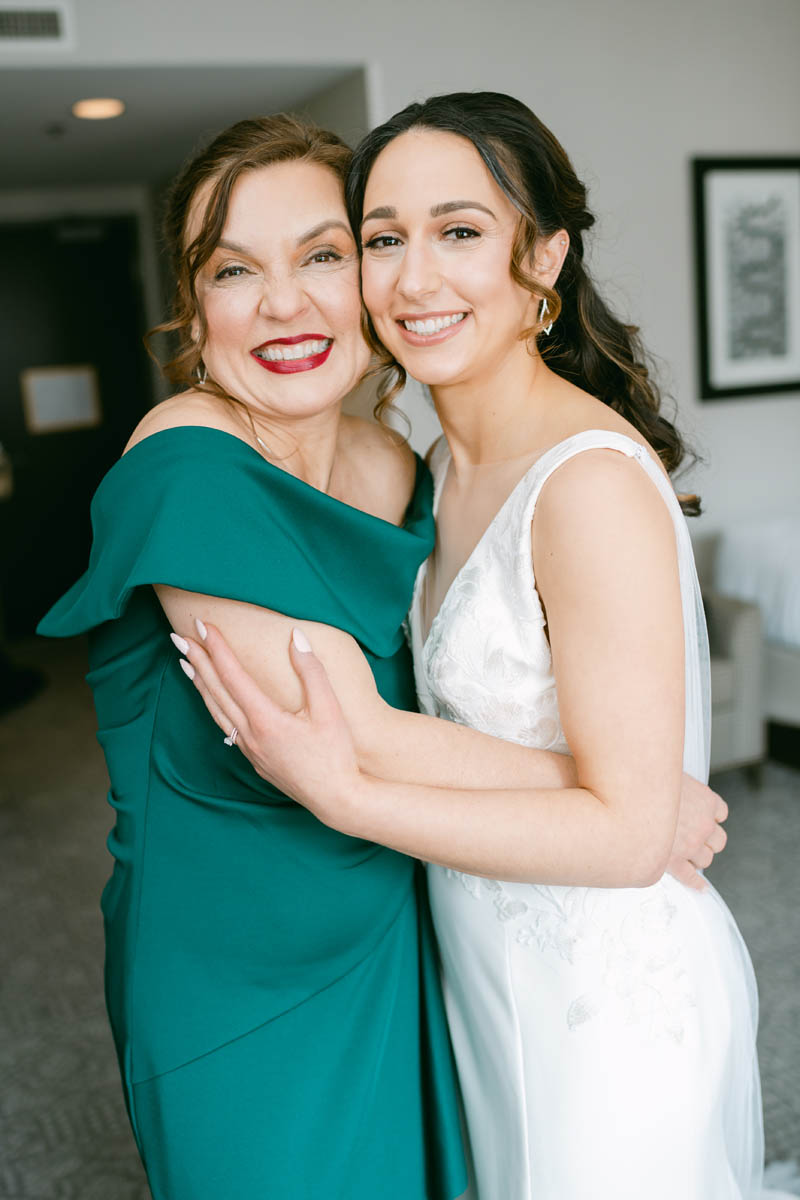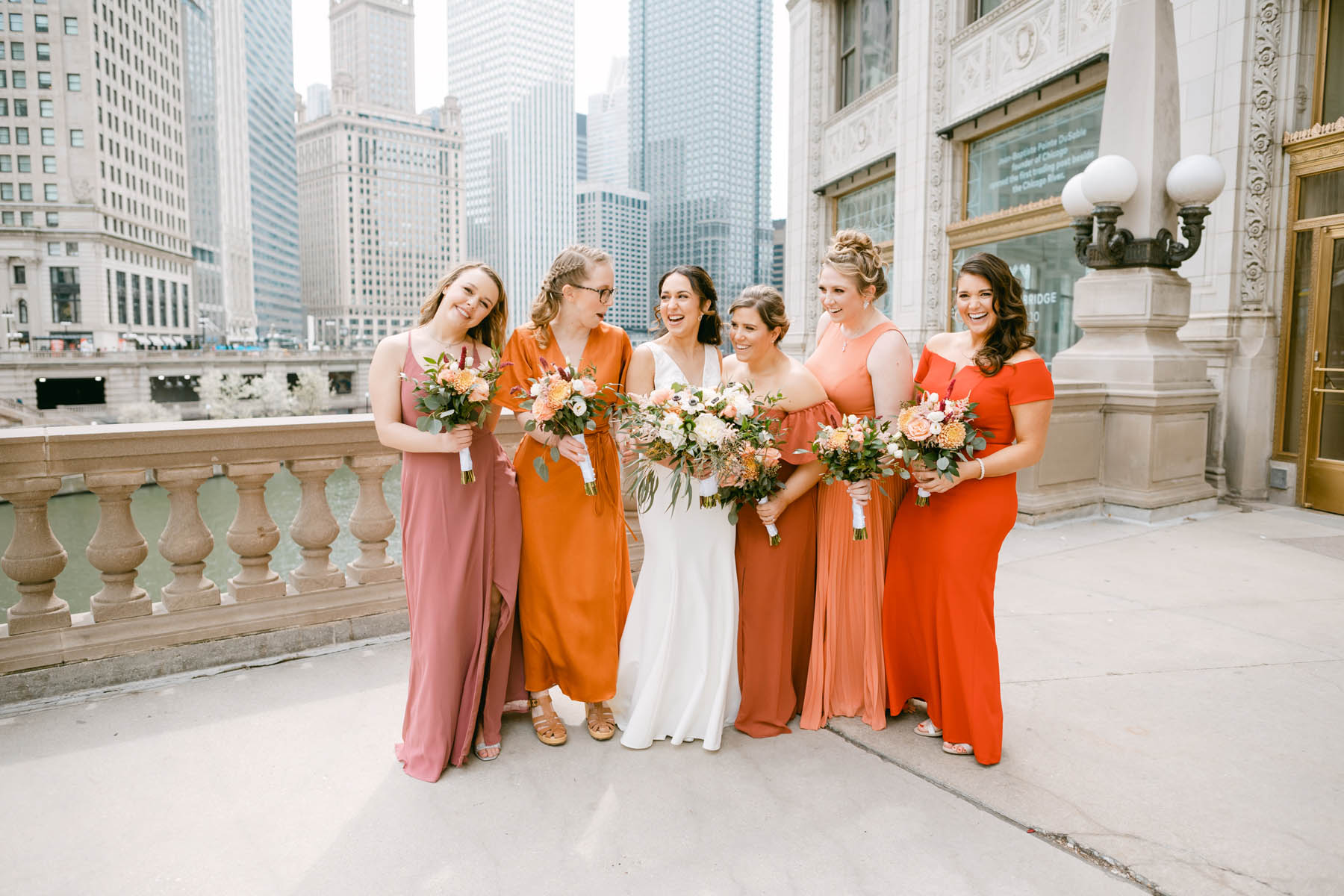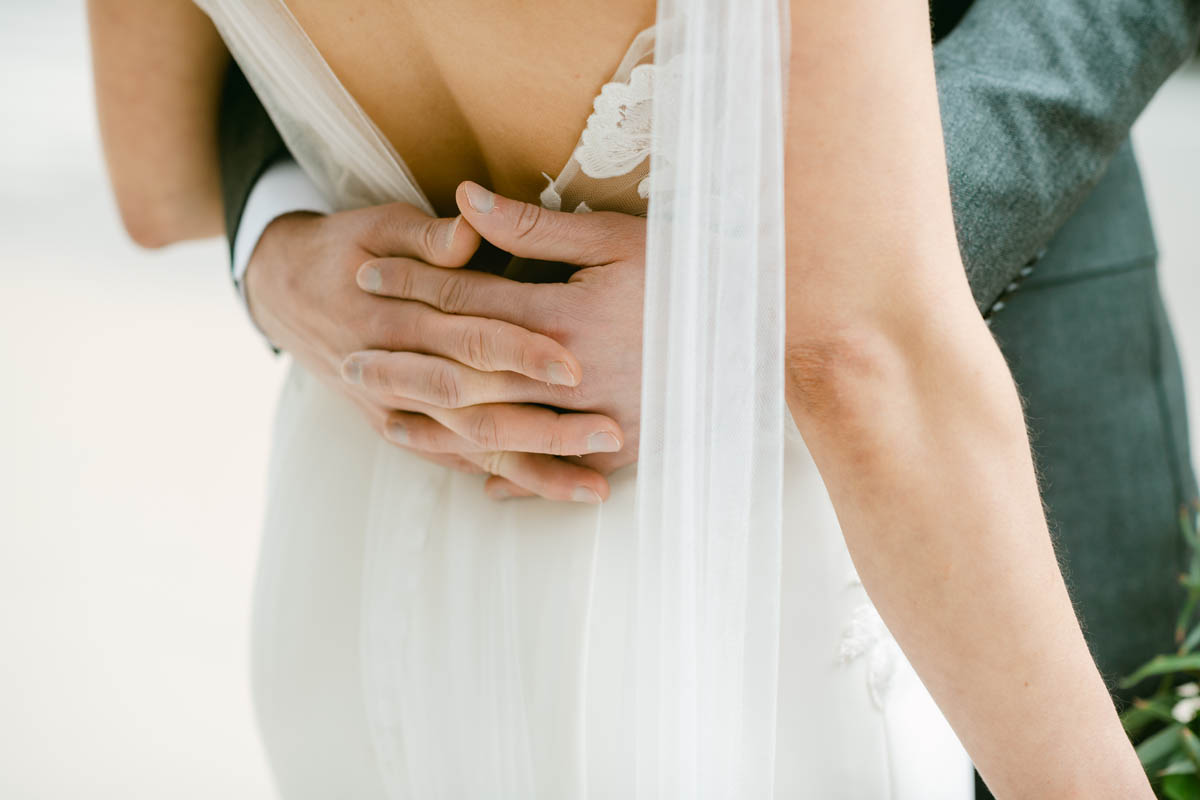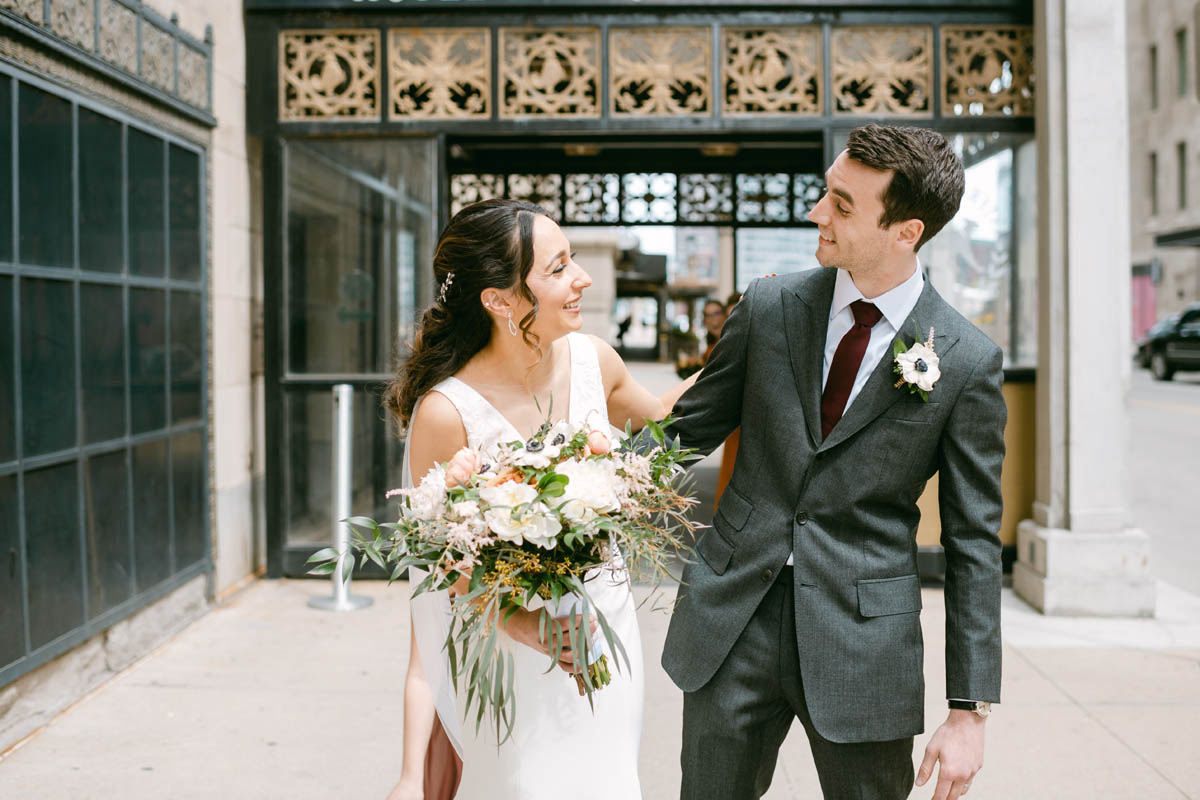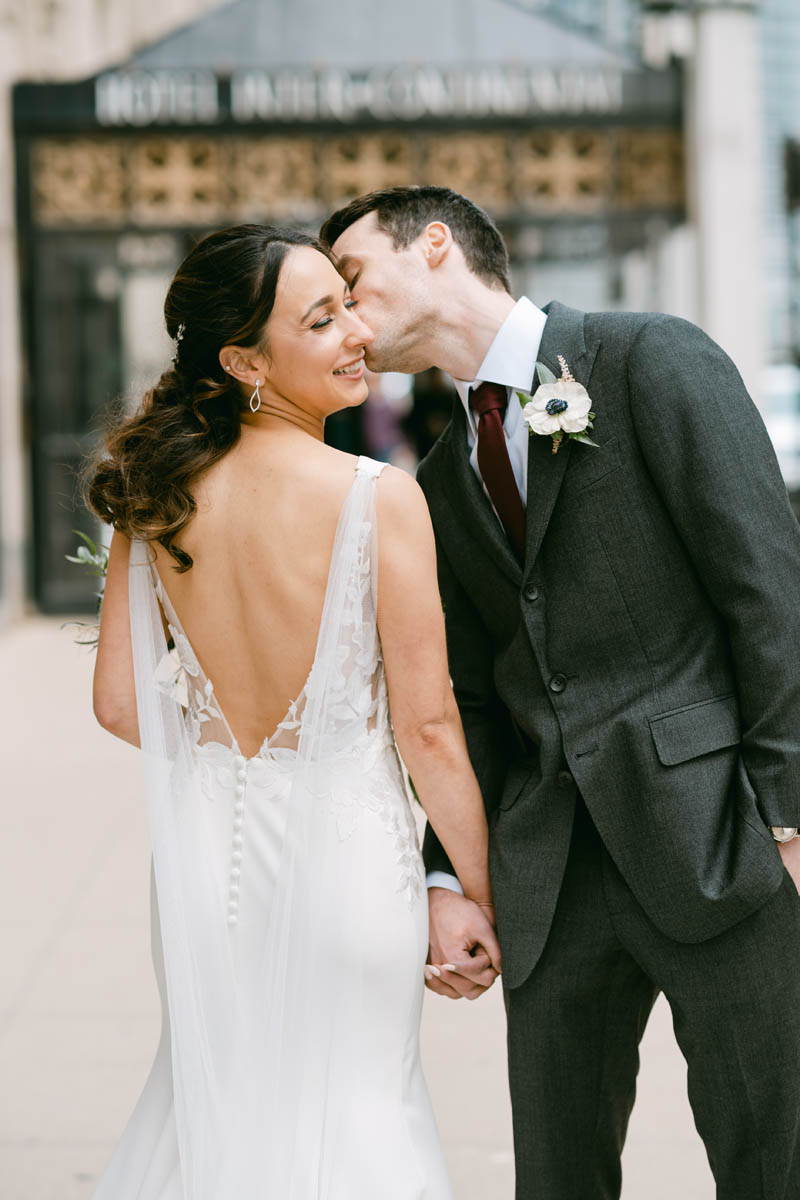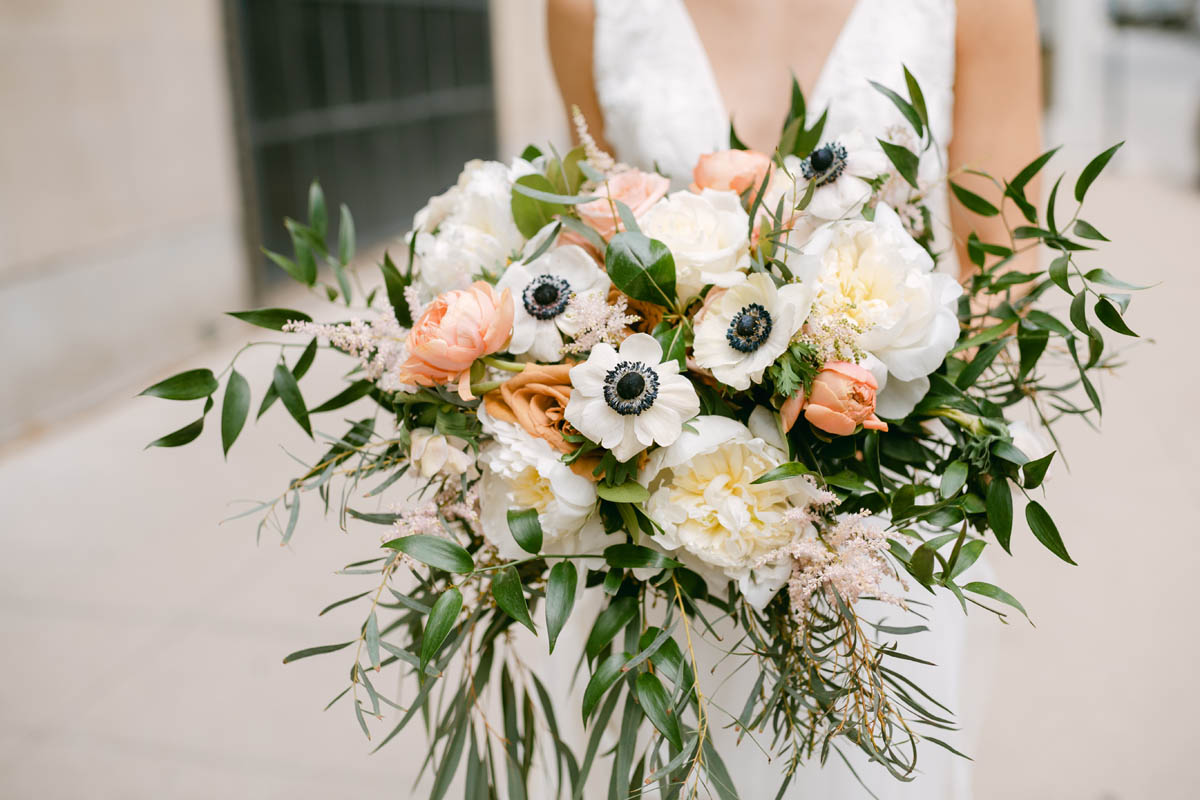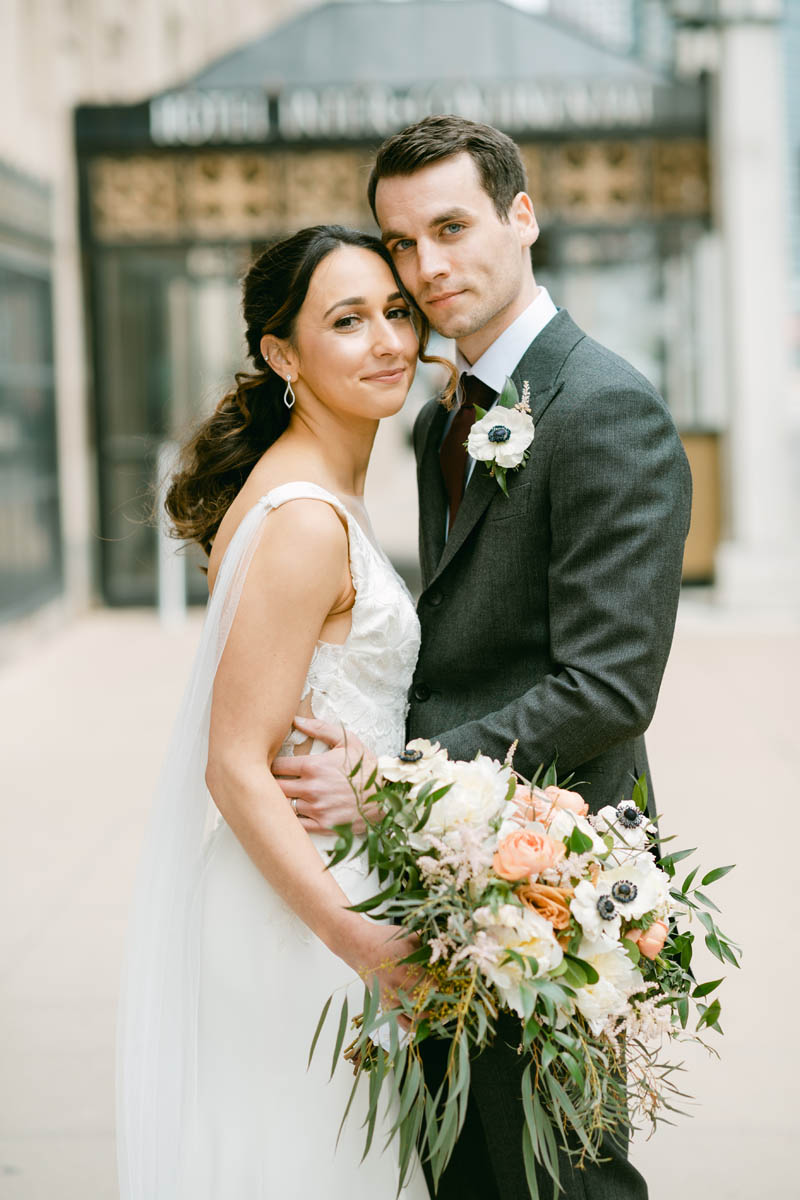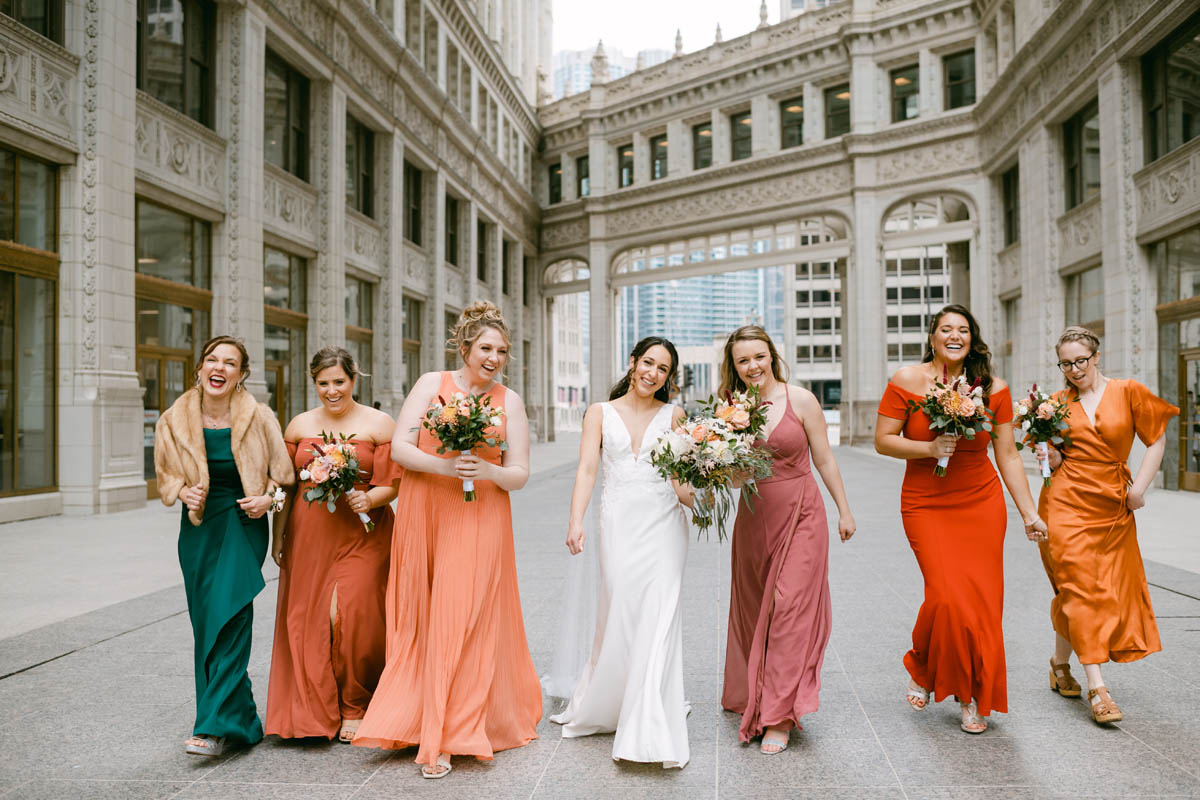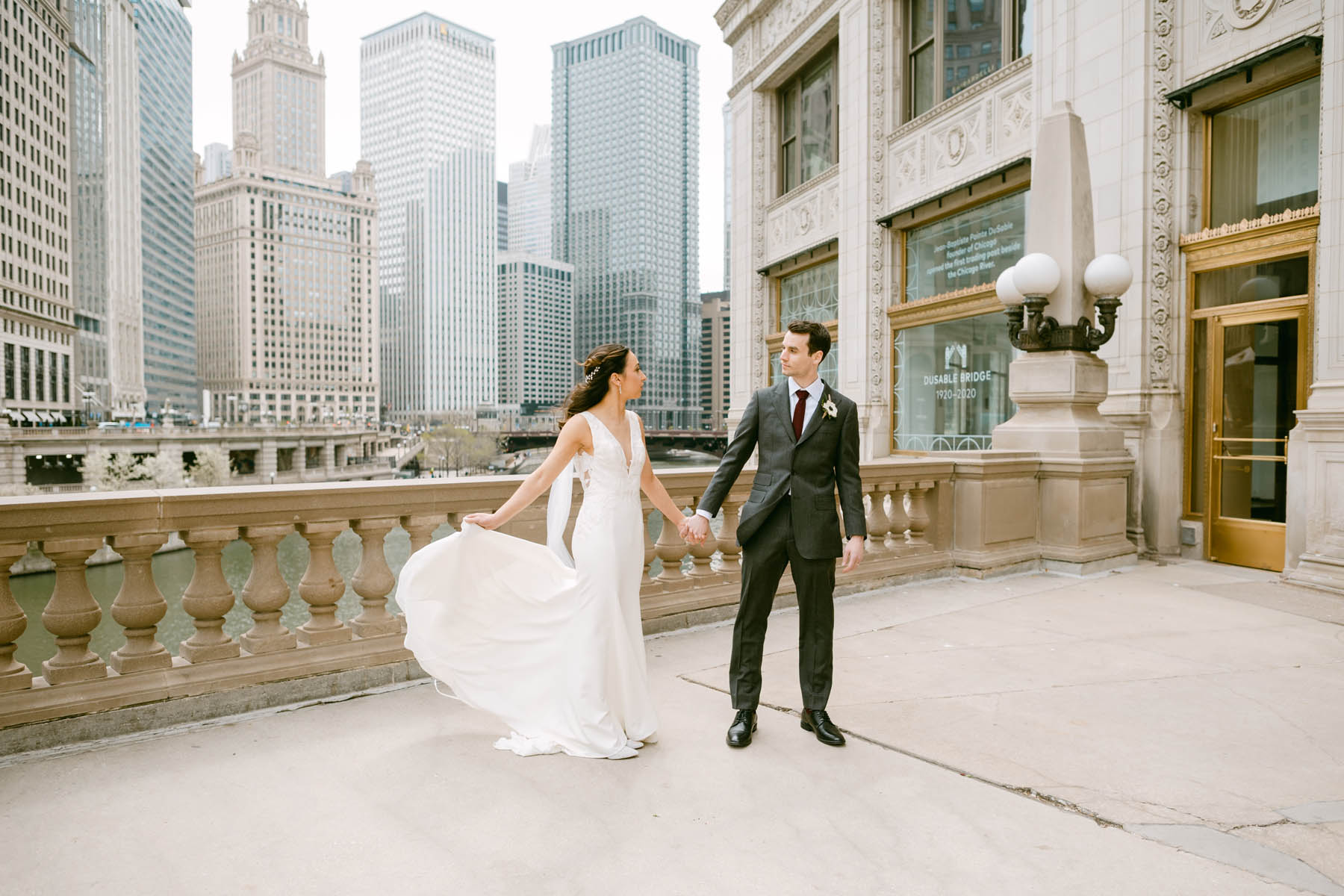 Because it was a beautiful April day, the ceremony was outdoor in the courtyard of the Greenhouse Loft. Since they were officially already married, they had a short vow renewal ceremony. Guests enjoyed a buffet at their Greenhouse Loft wedding. And then all Danielle wanted to do was dance! The couple had a quick first dance just the two of them and then the party joined in the dancing fun.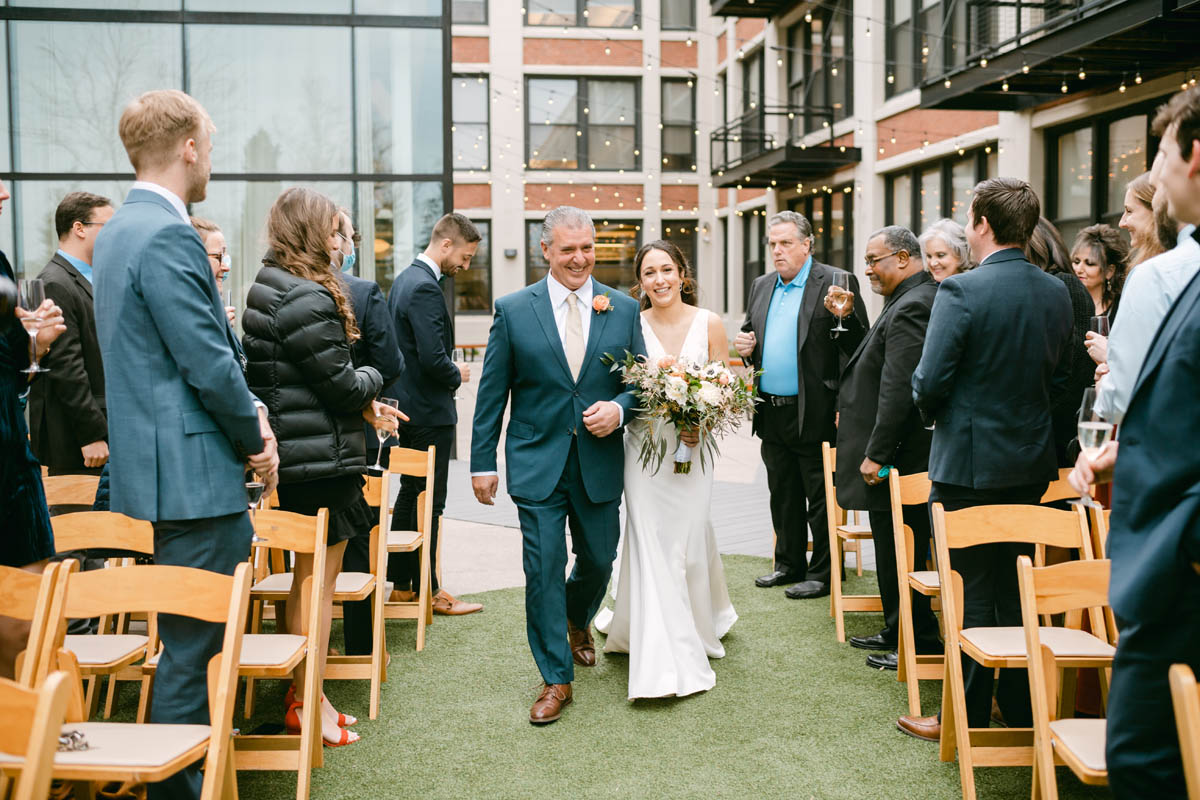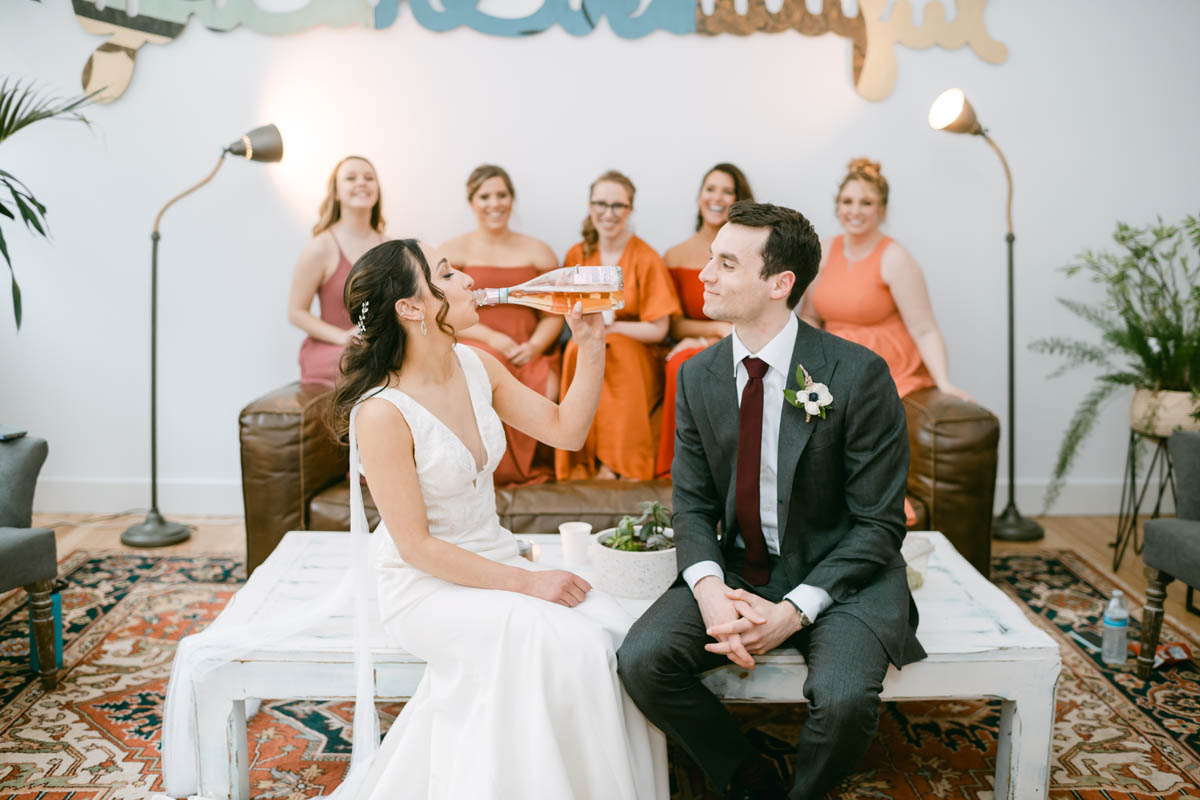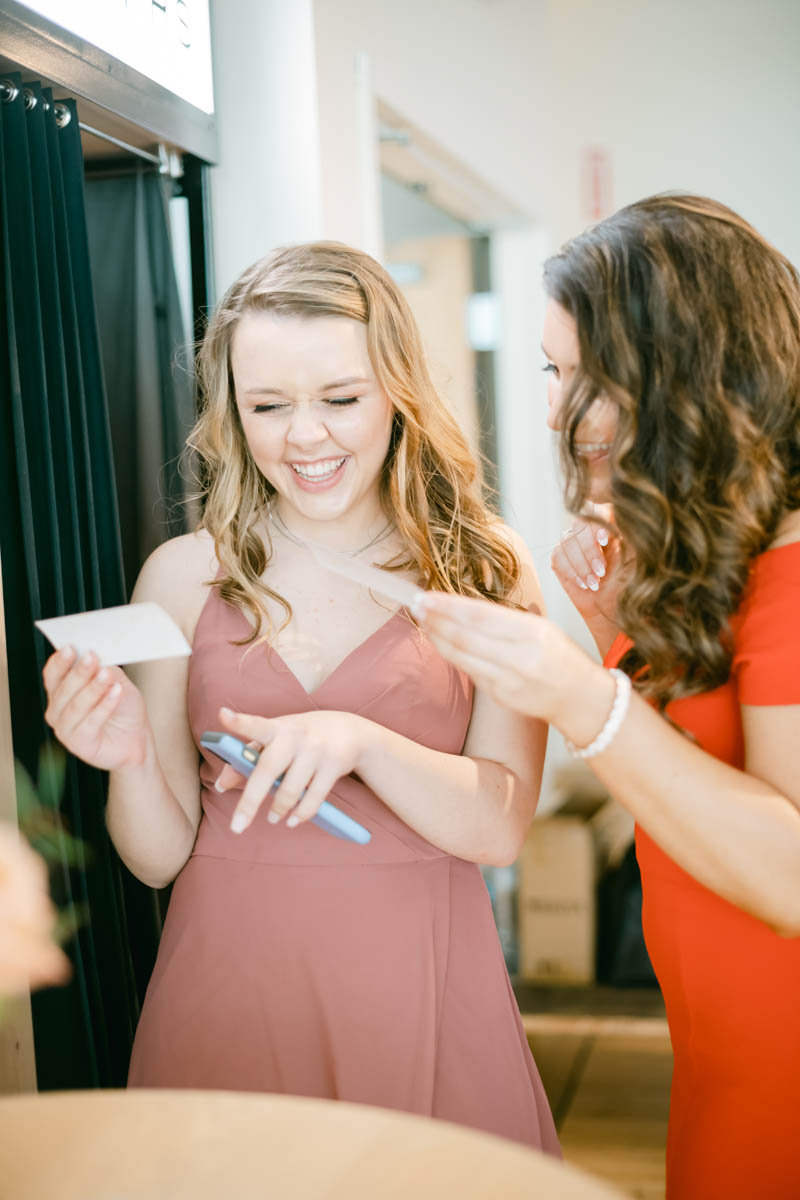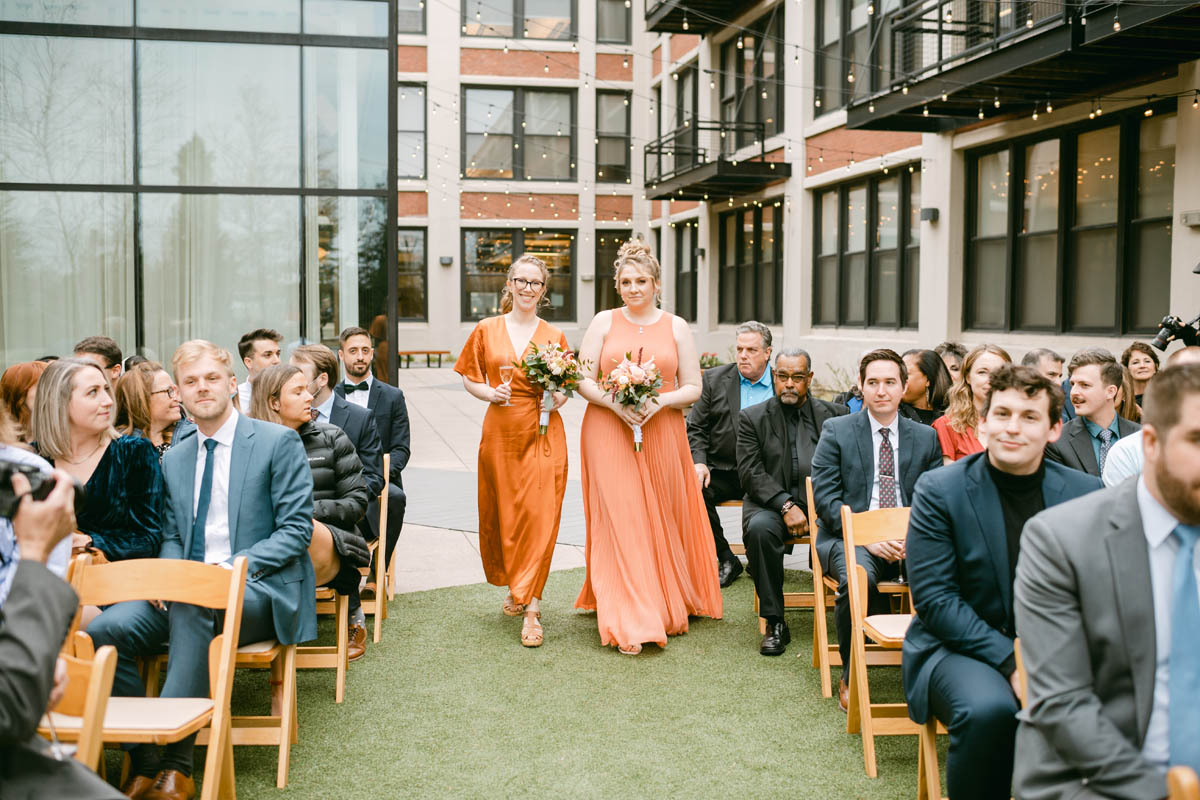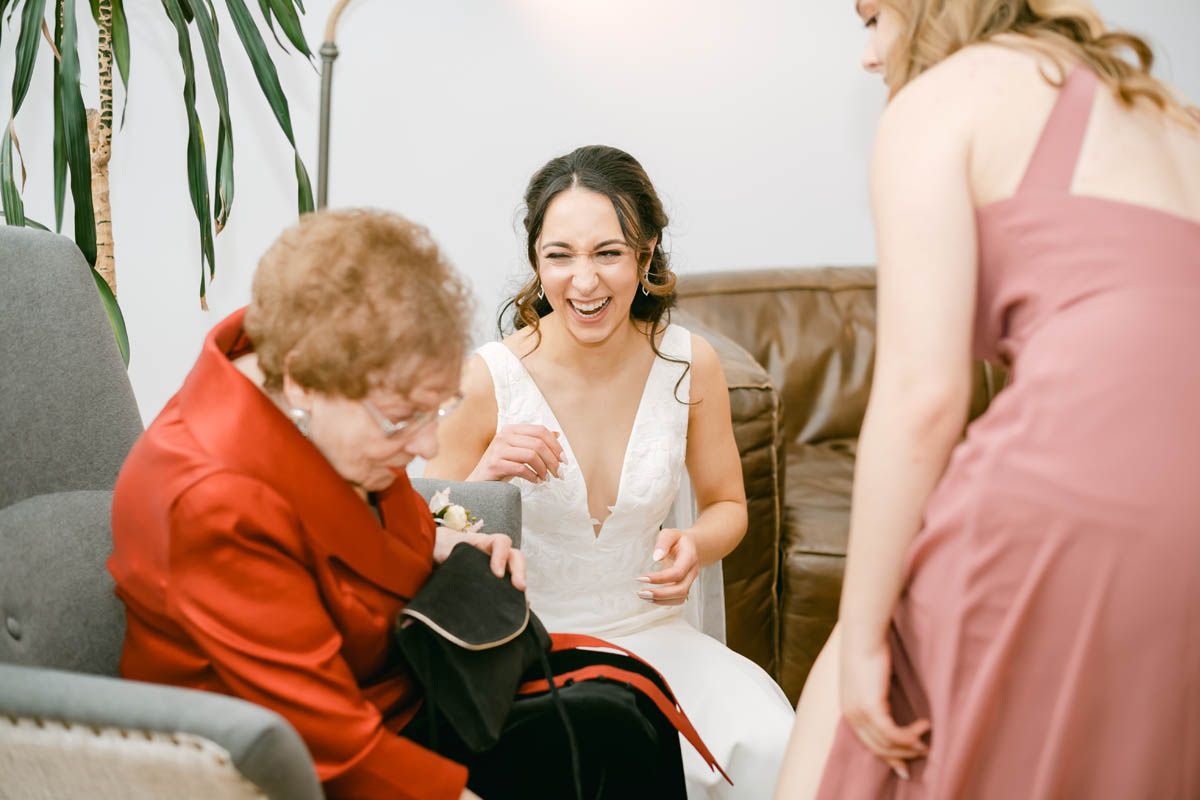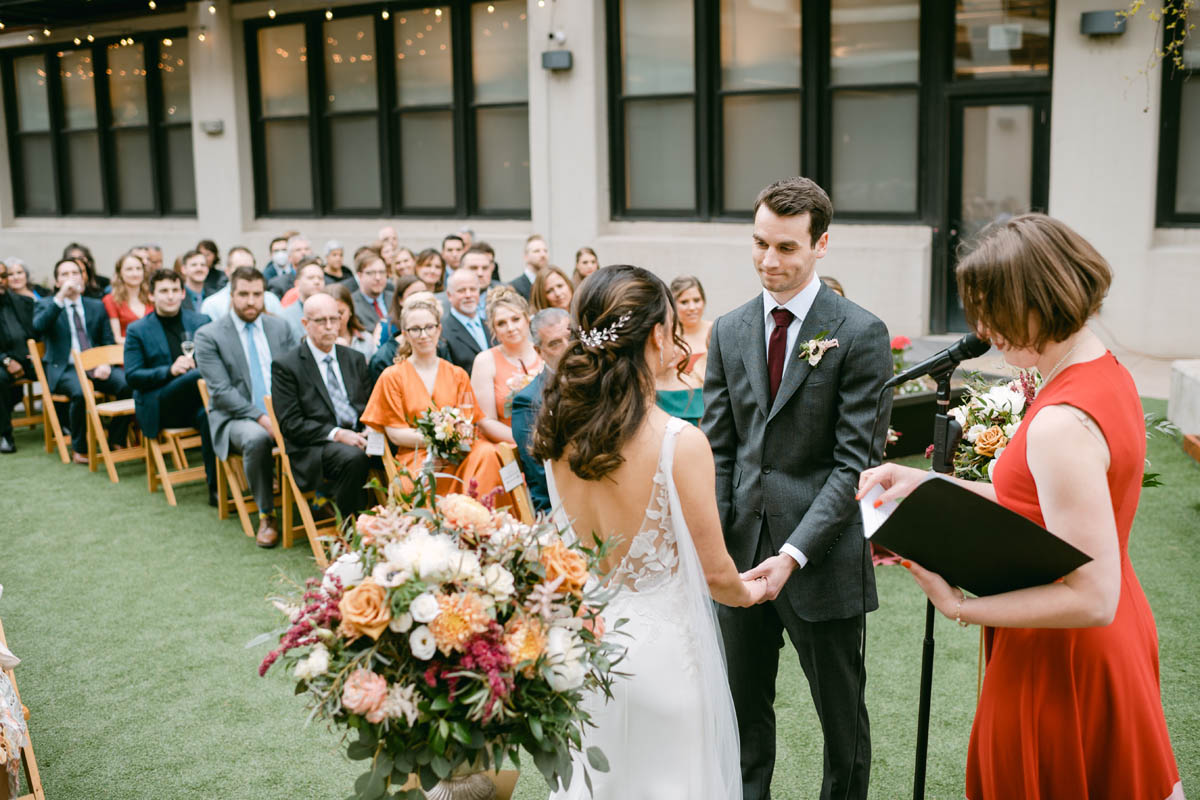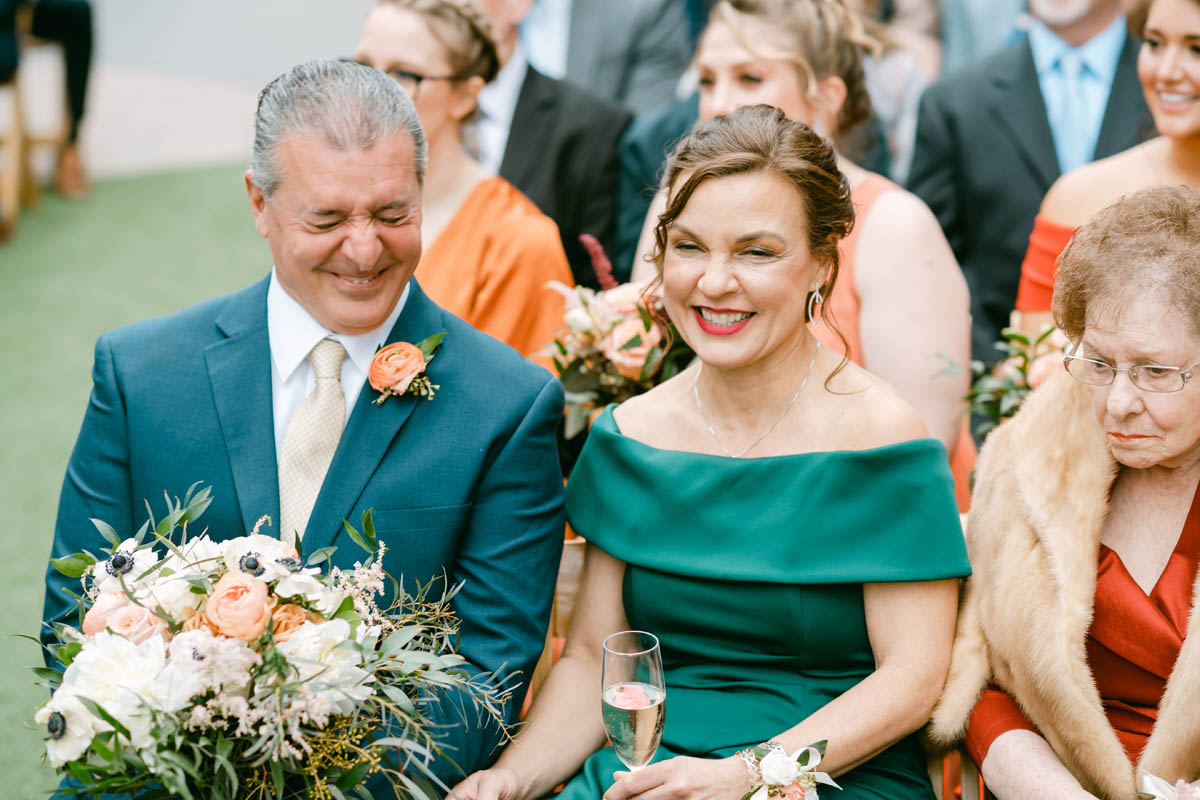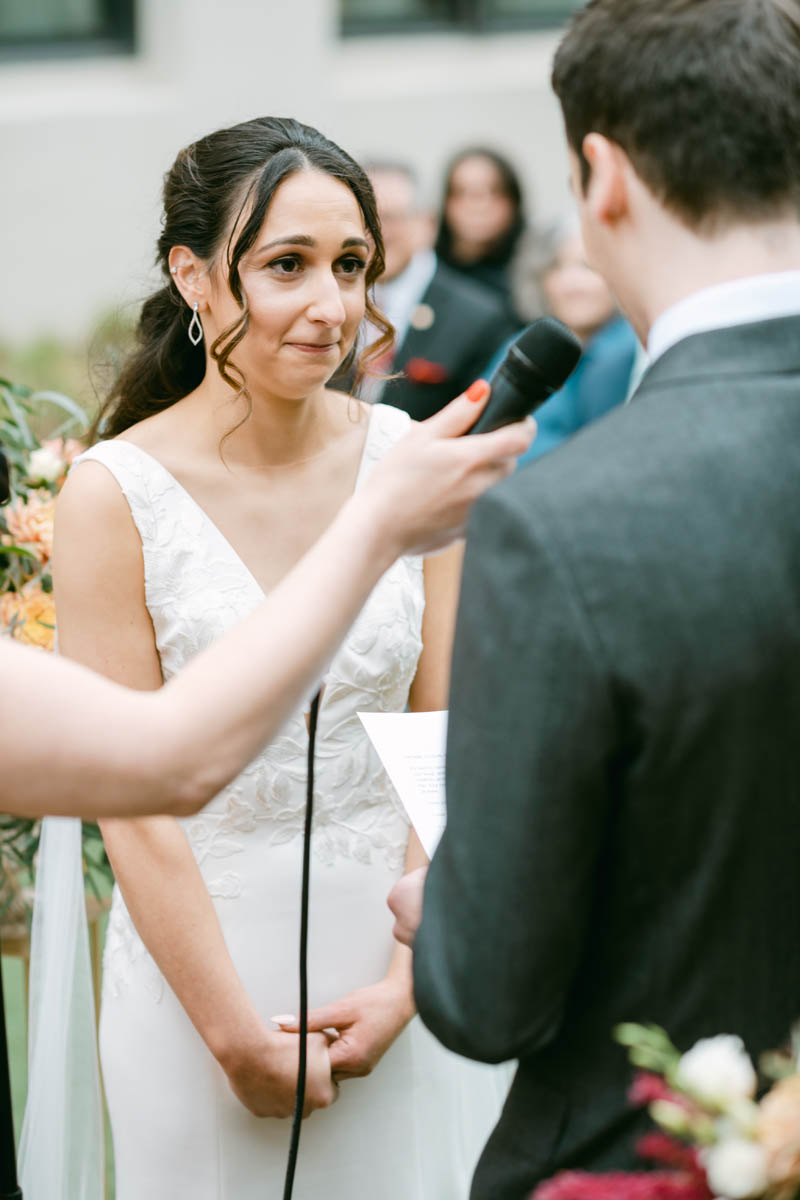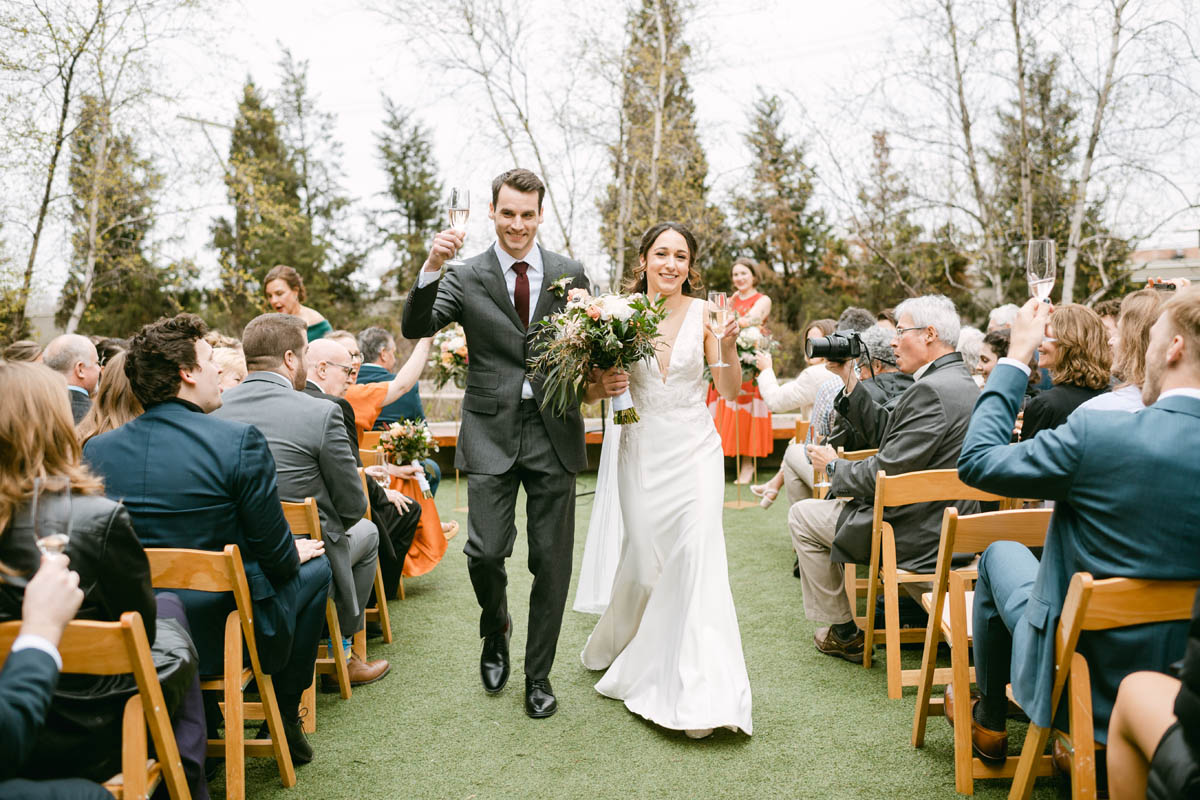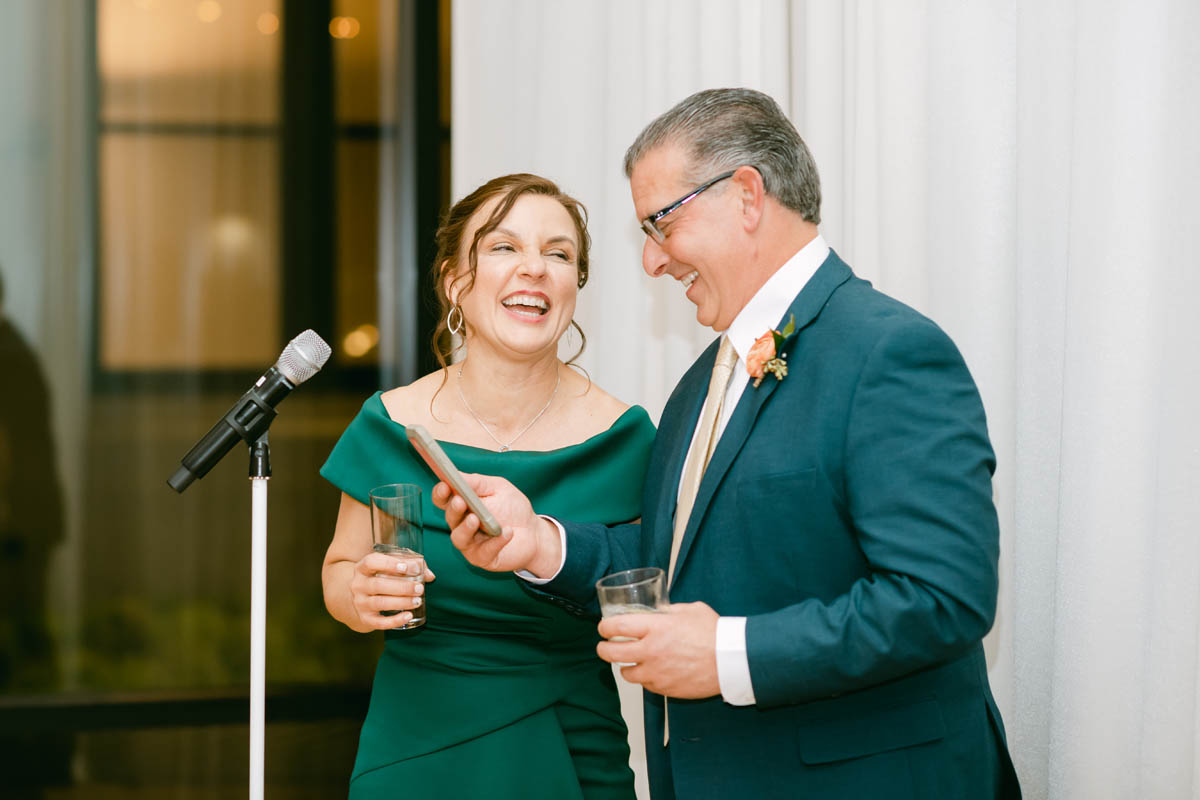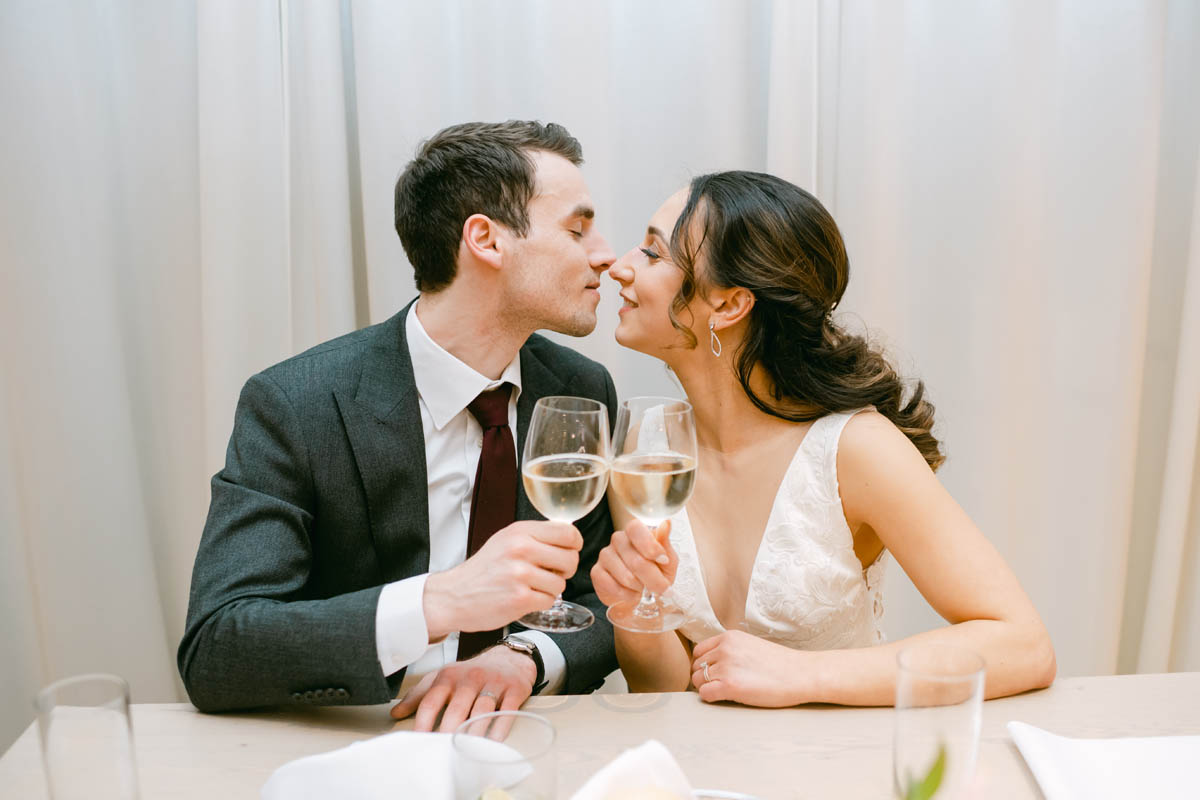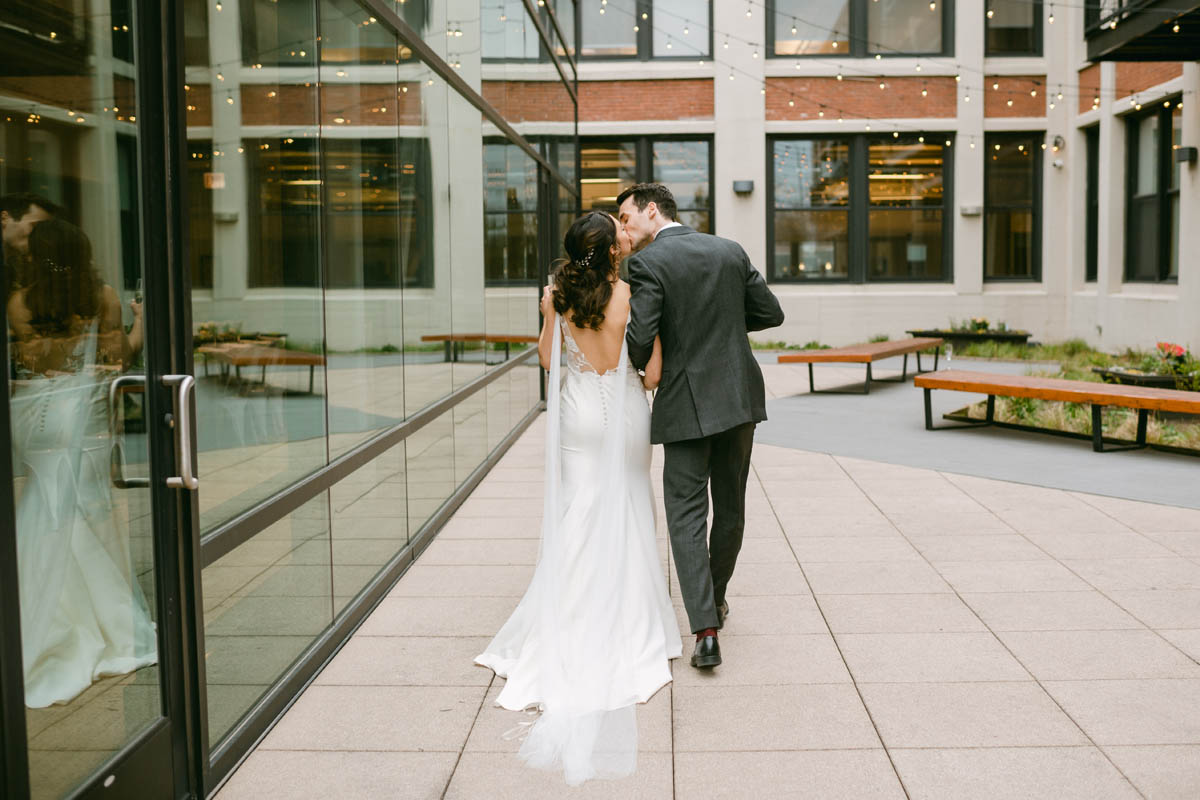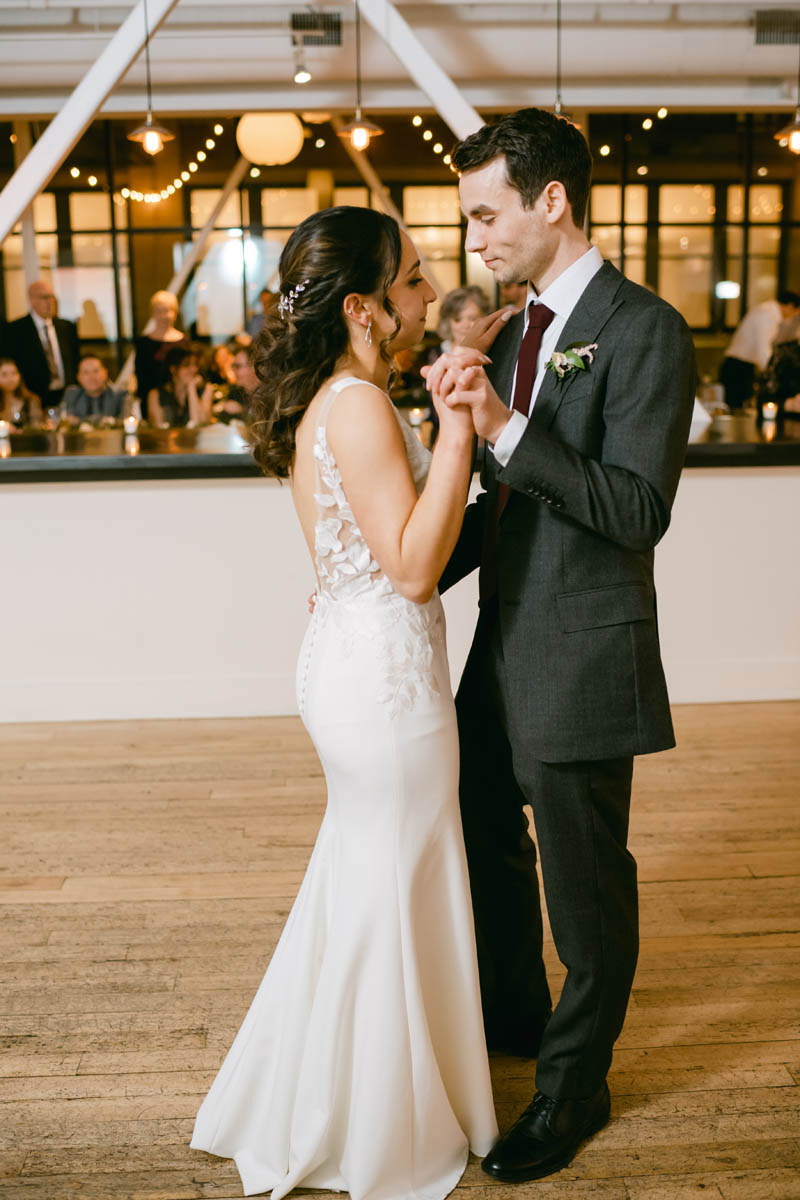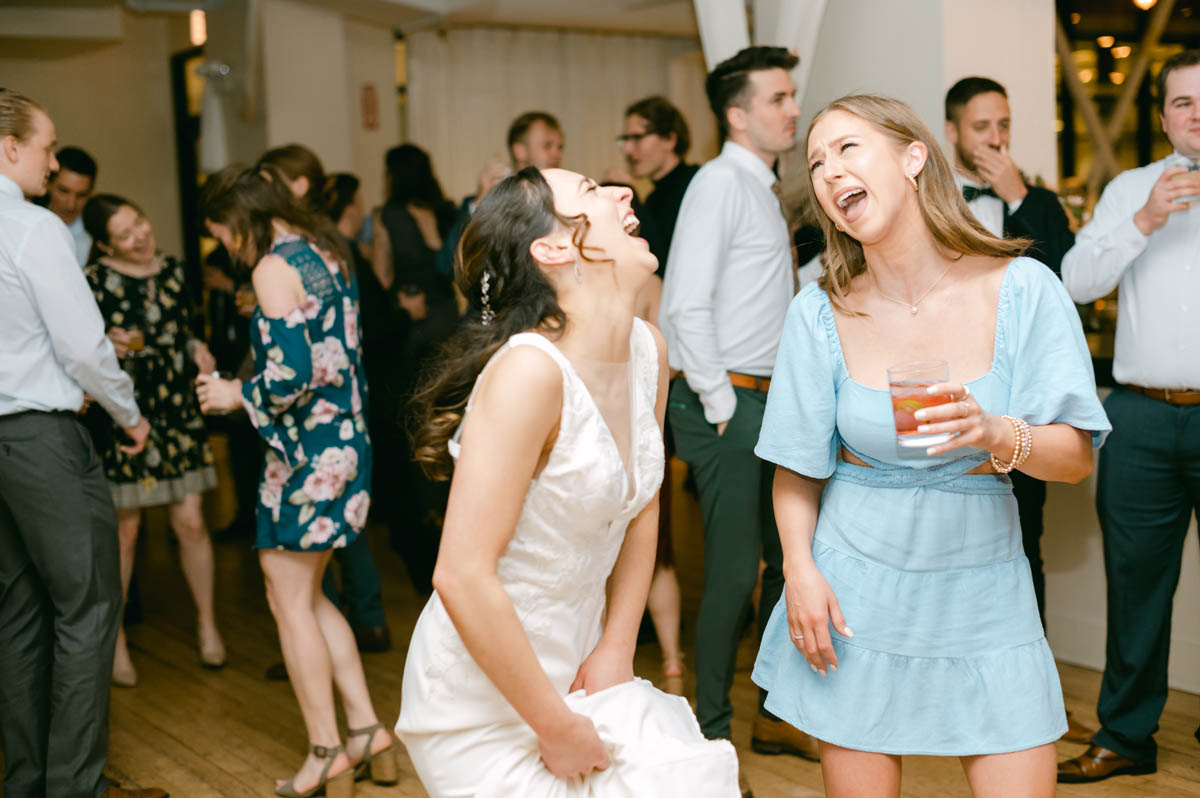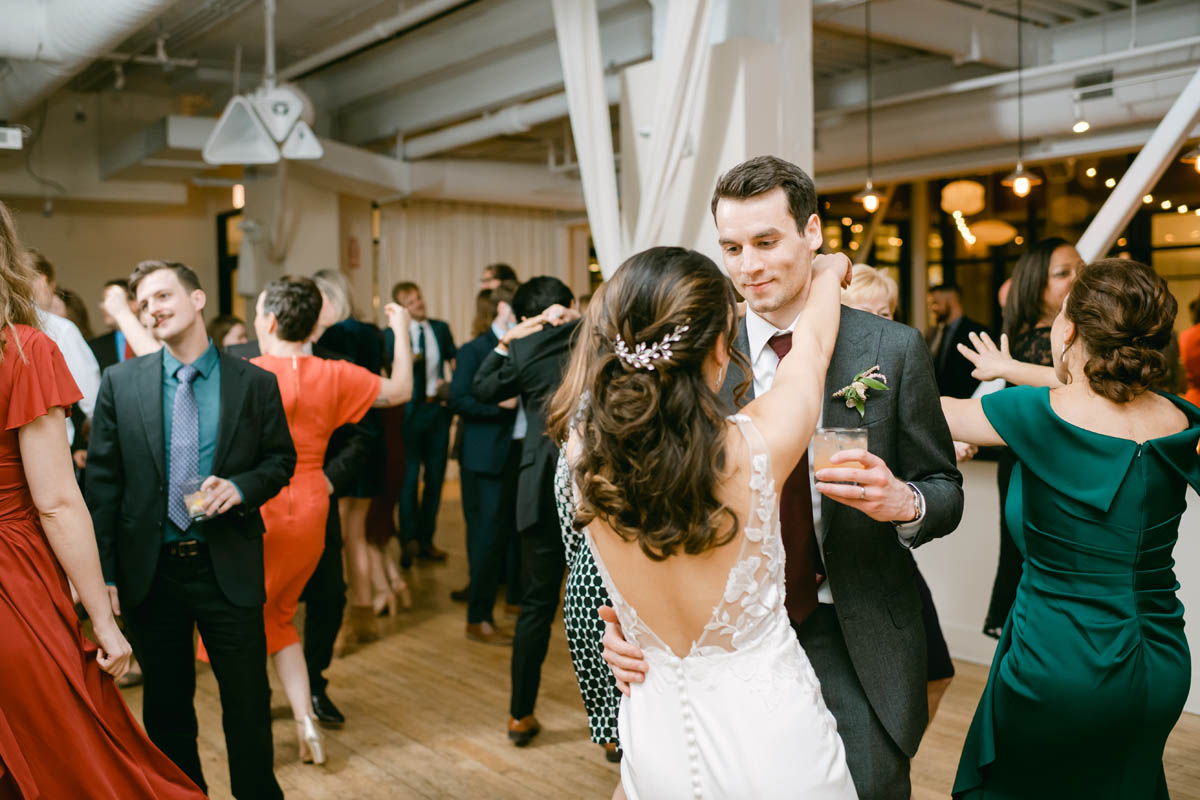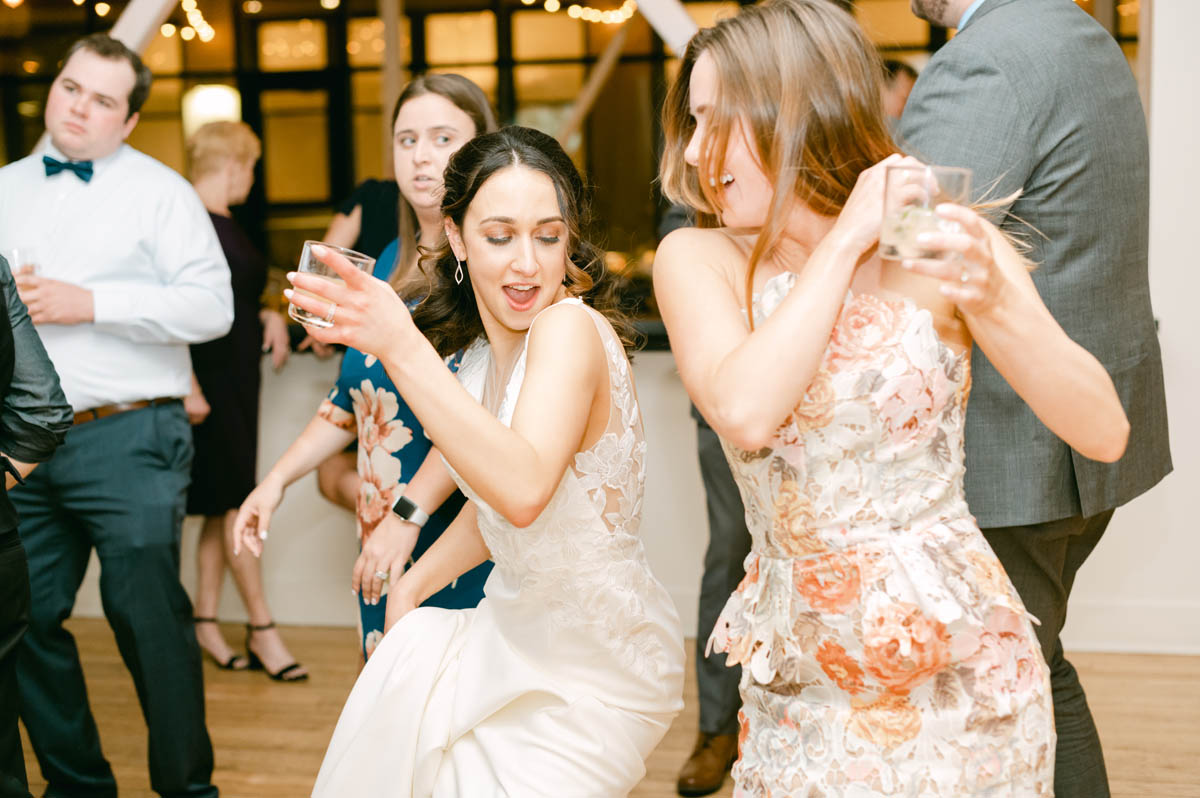 Ceremony/Reception - Greenhouse Loft | Beauty - Pin Me Up Chicago | Florals - Primrose Chicago