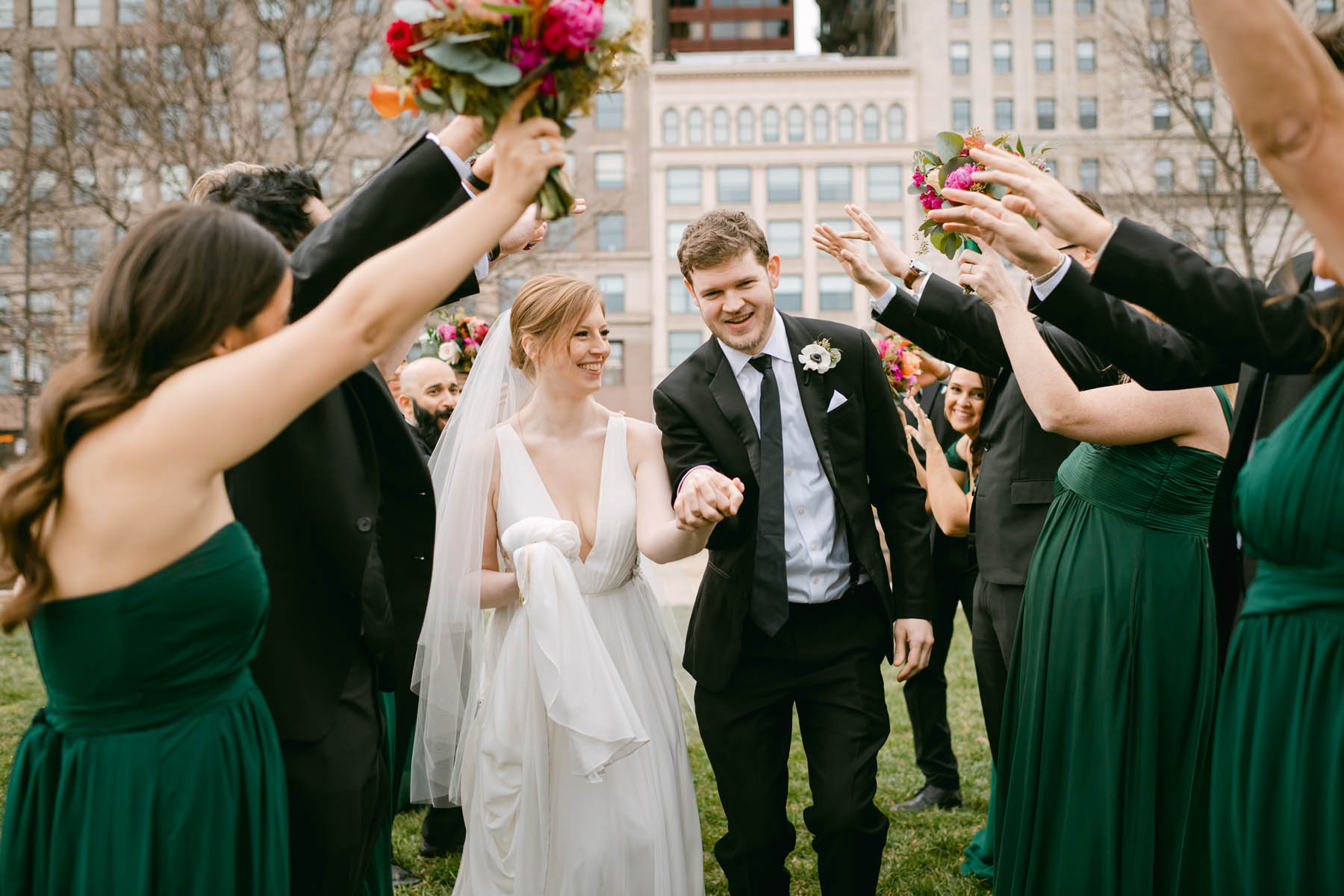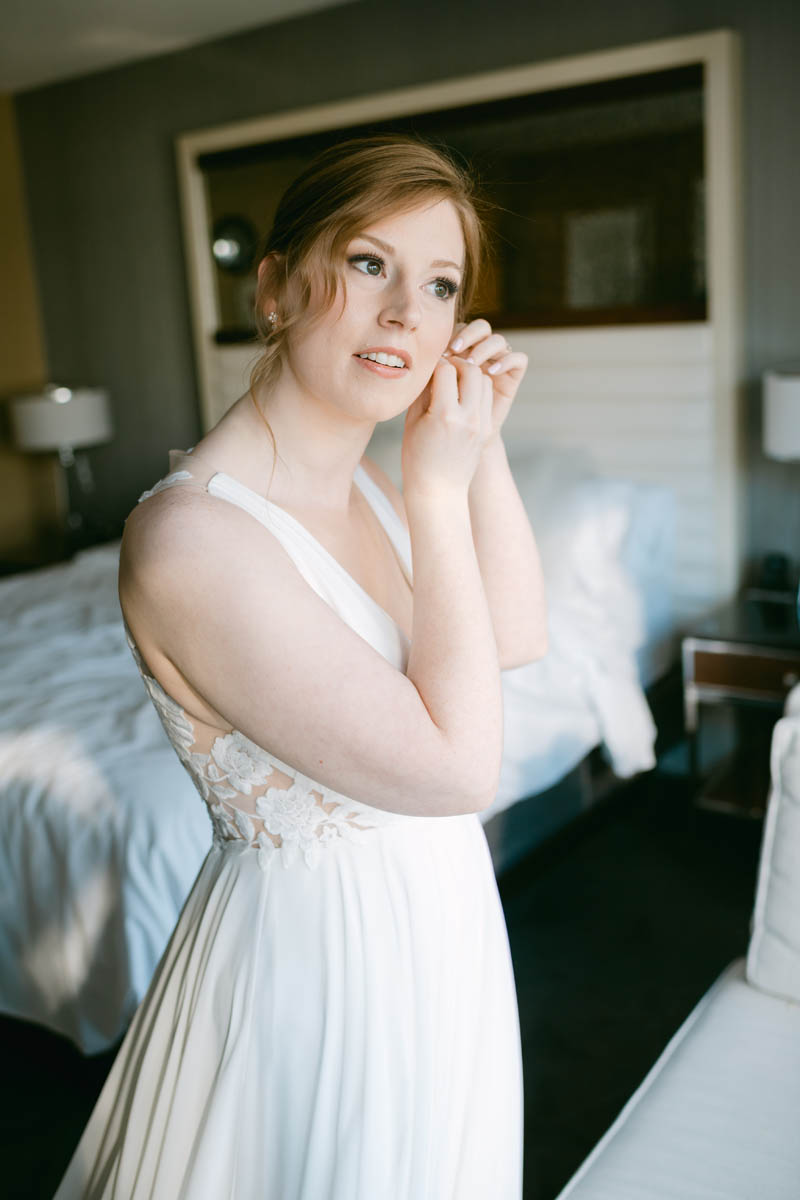 Getting ready at the Renaissance Hotel, Anna + Brett's winter wedding was off to a very sweet start.
Anna + Brett's tropical winter wedding flowers were the most gorgeous splash of color on a chilly Chicago day. Lovely hues of pink and red are not a traditional winter arrangement, but it should be!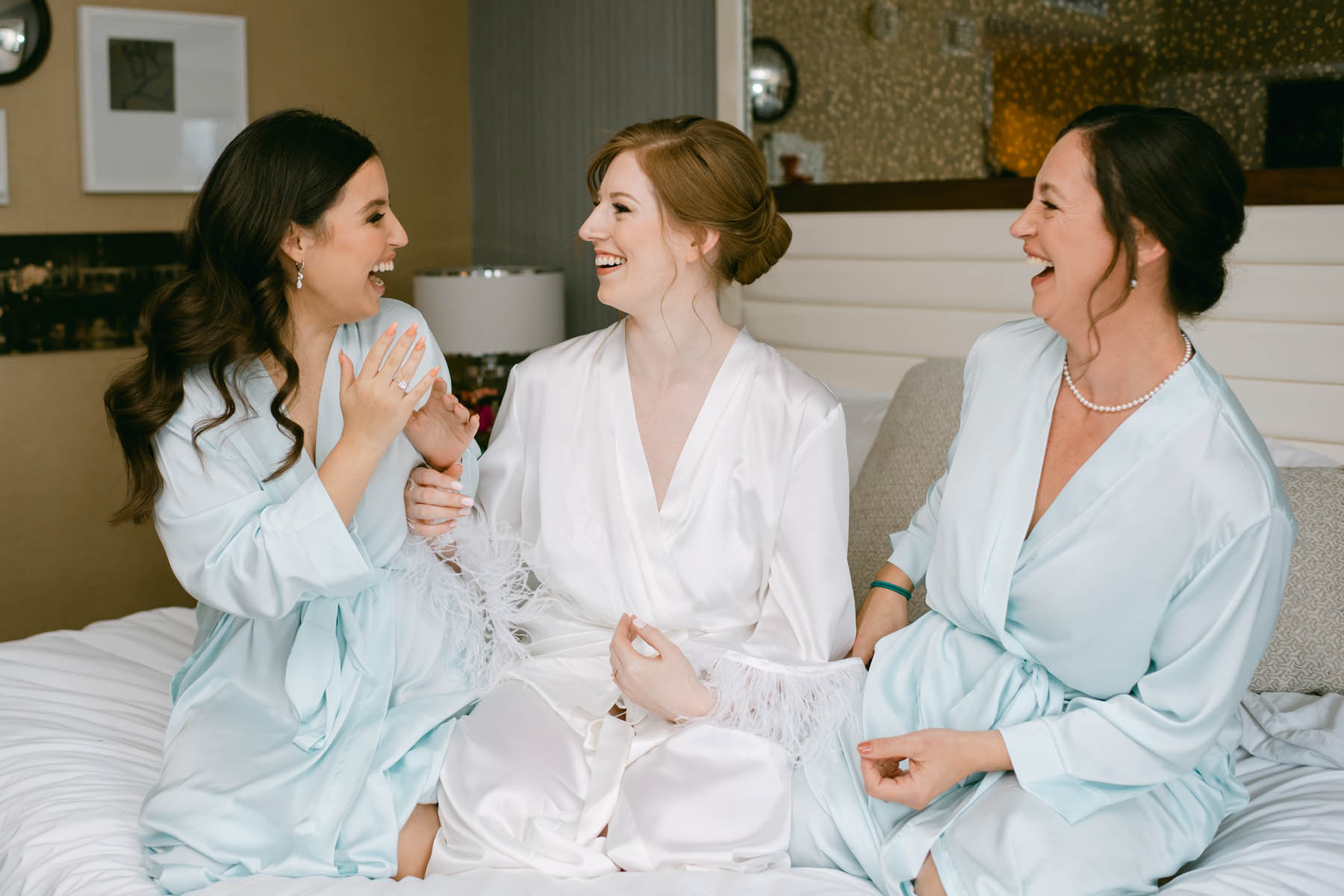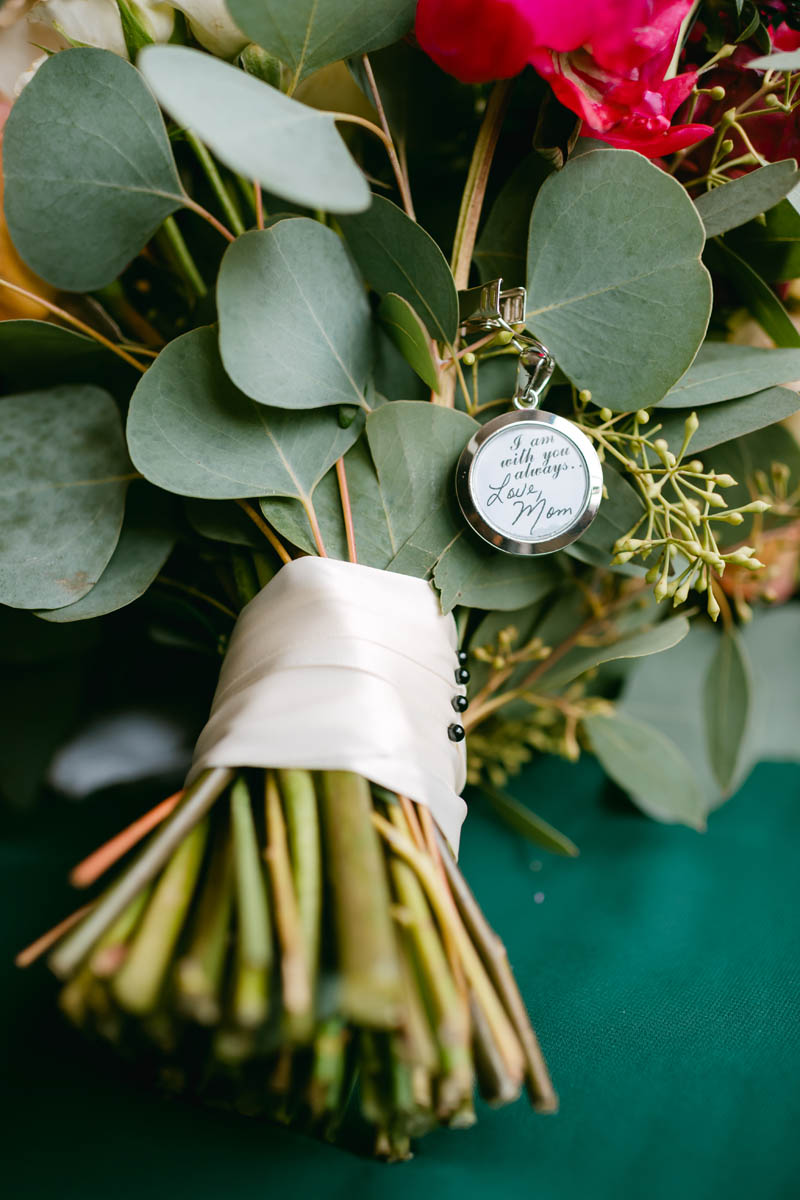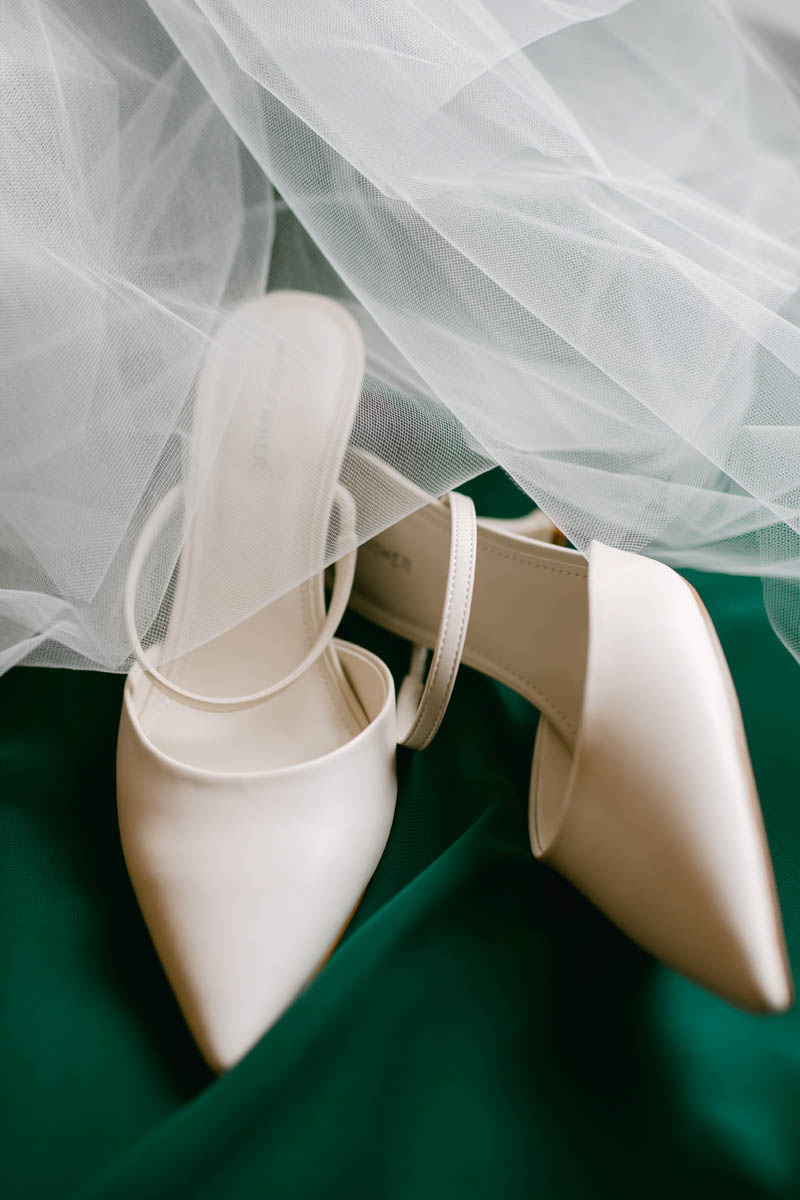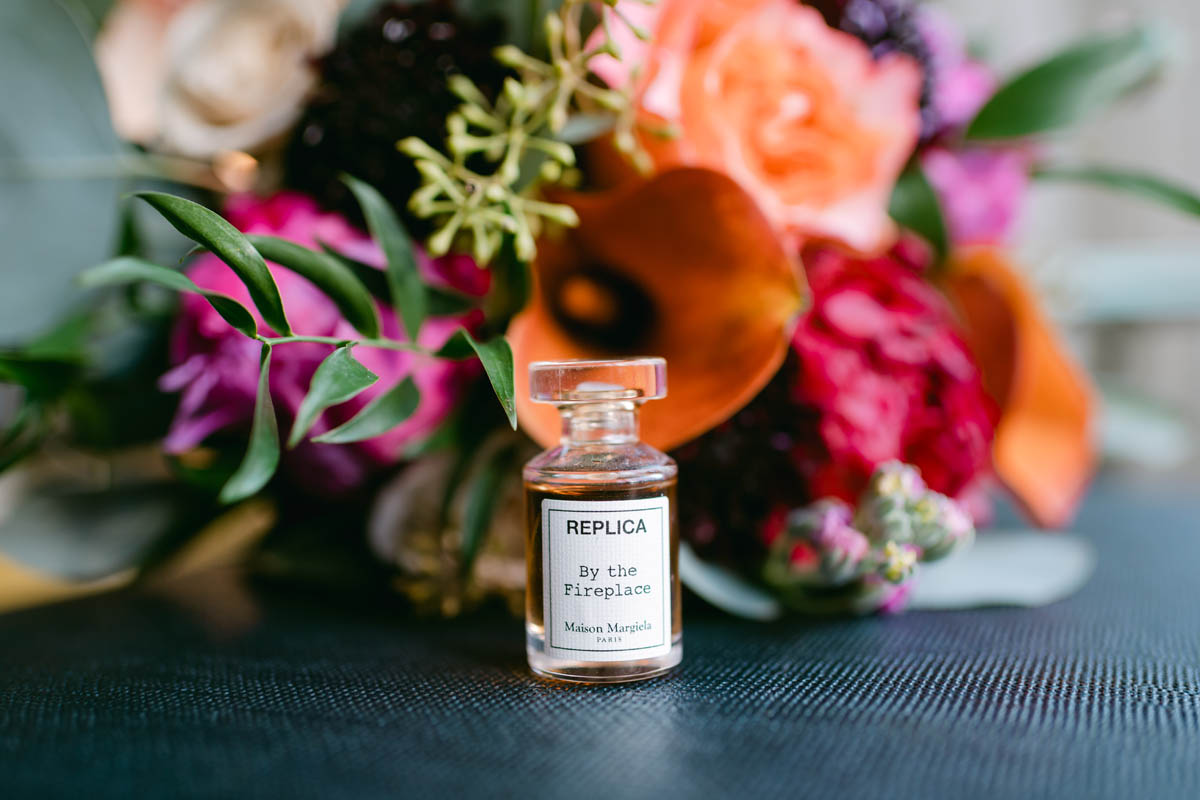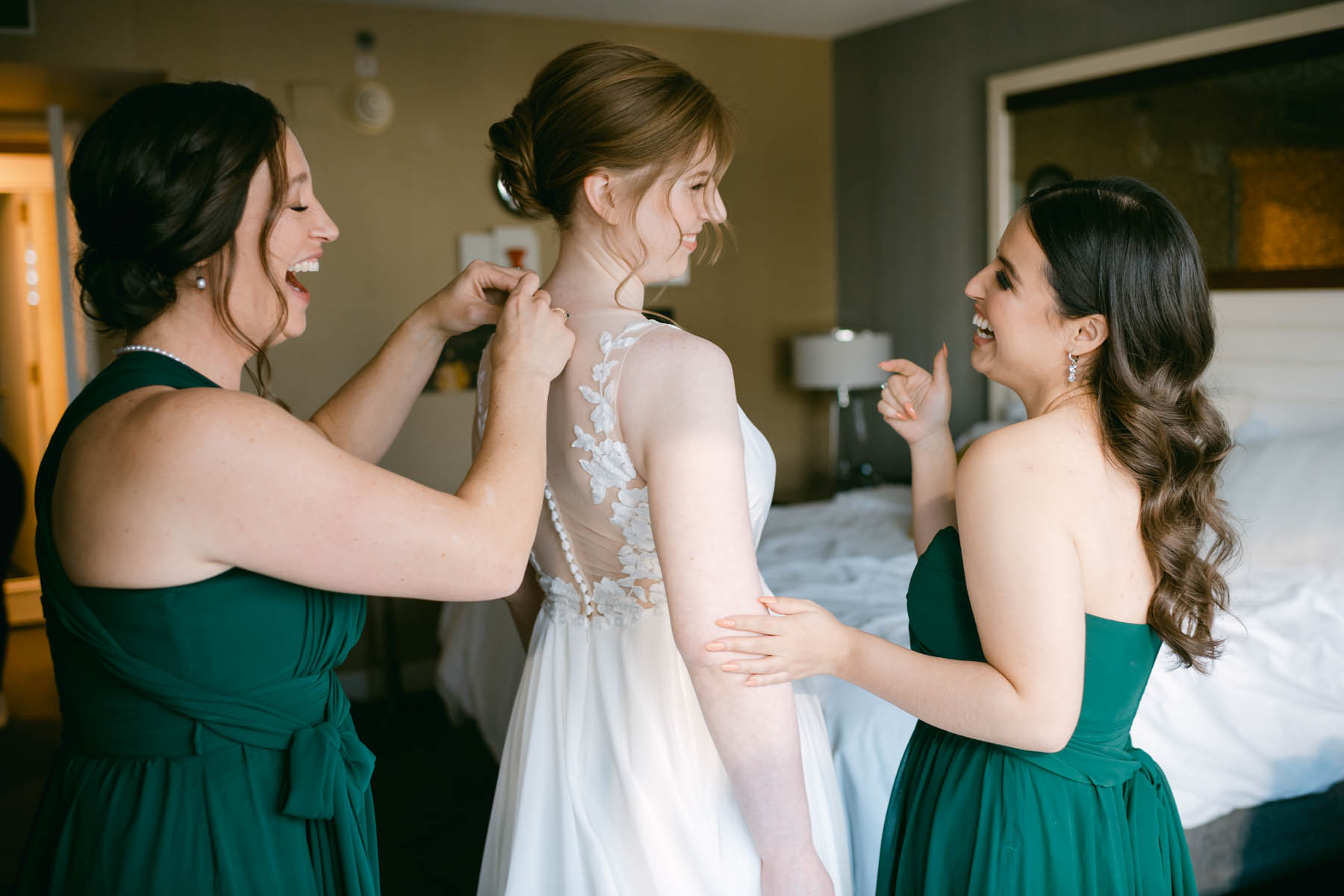 With a piece of her wedding dress in a locket, Anna's mom gave her something special for her tropical winter wedding.
Because Anna's mom couldn't be there to see her daughter get ready on her wedding day, her close cousins made sure that her day was amazing. There was definitely a piece of the day missing. Anna had grown up with her bridesmaid cousins, so they had a ton of funny stories and memories that kept everyone laughing as they were getting ready.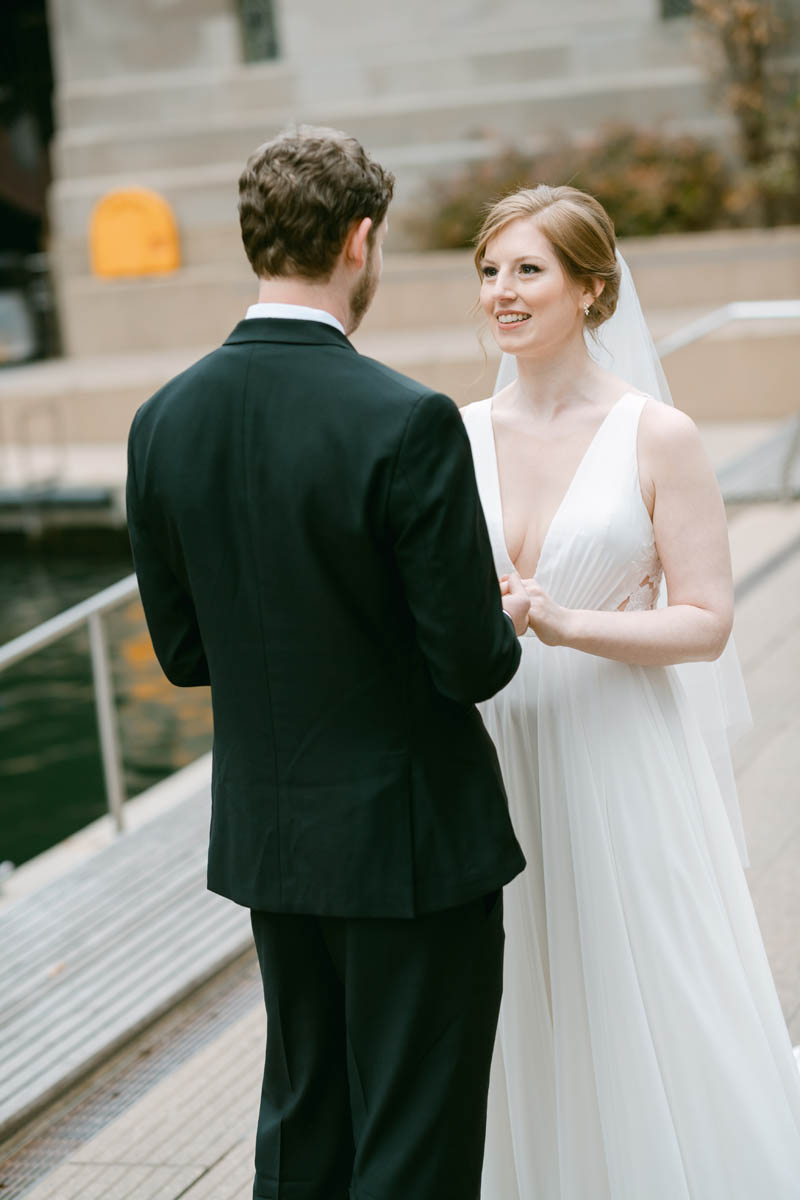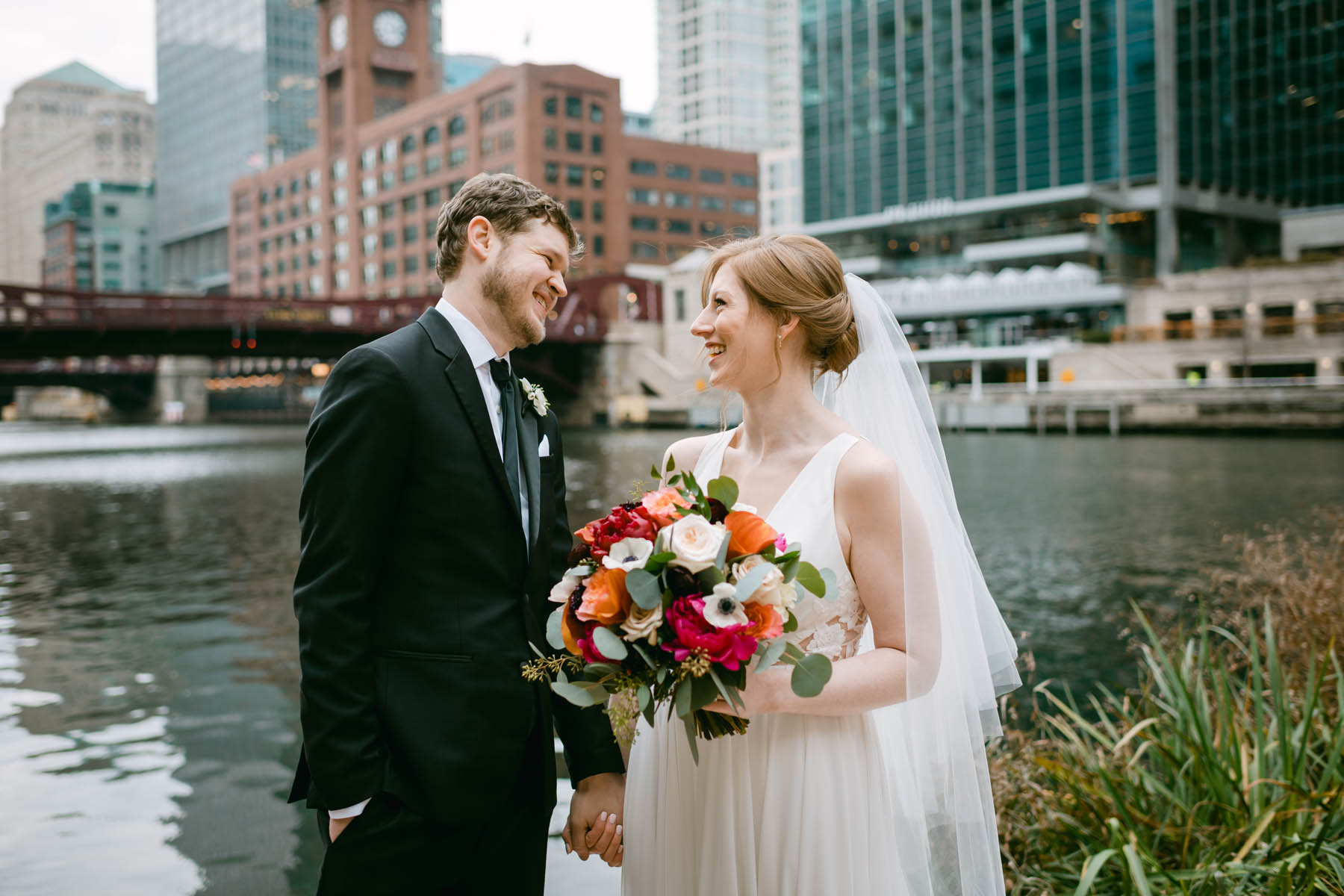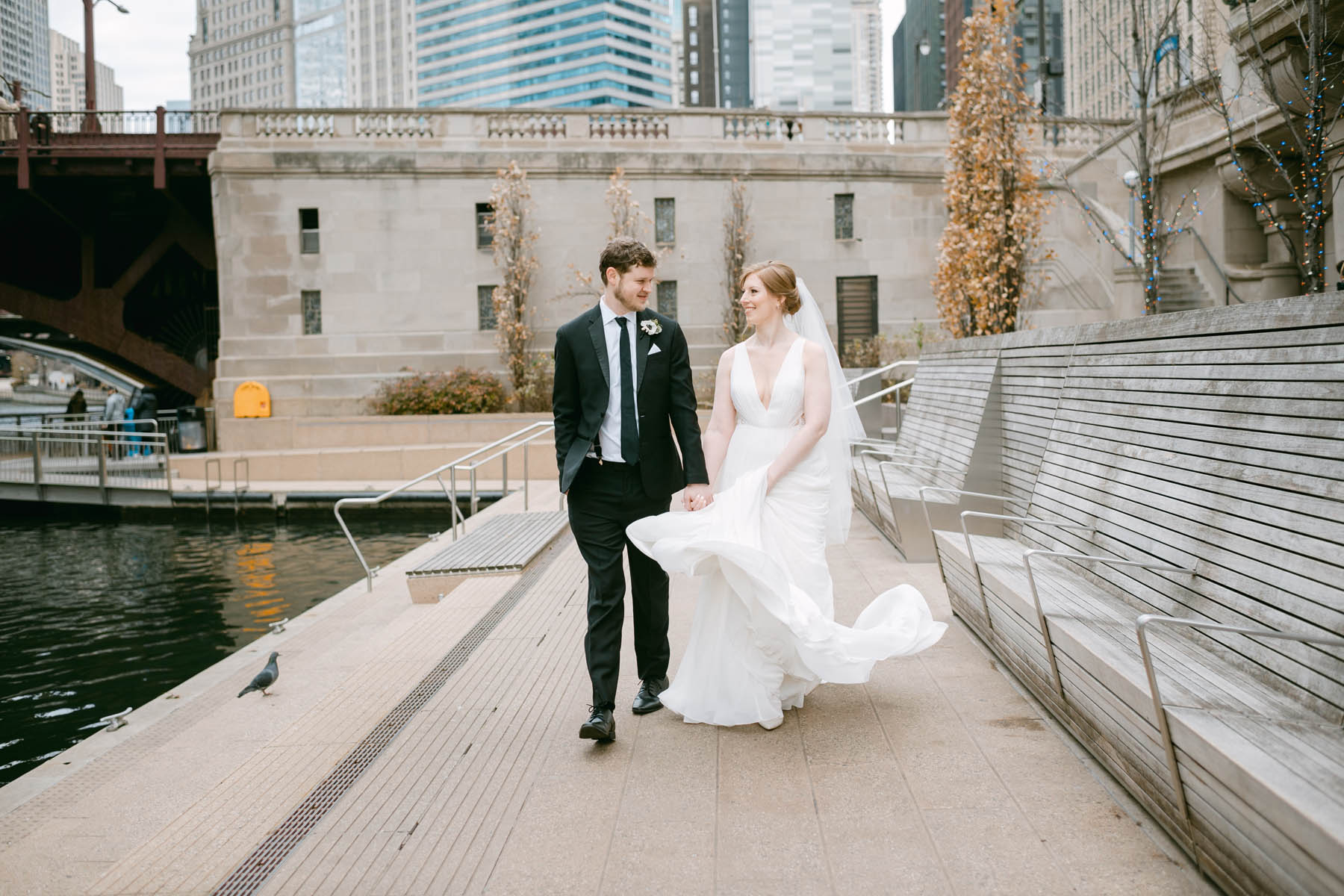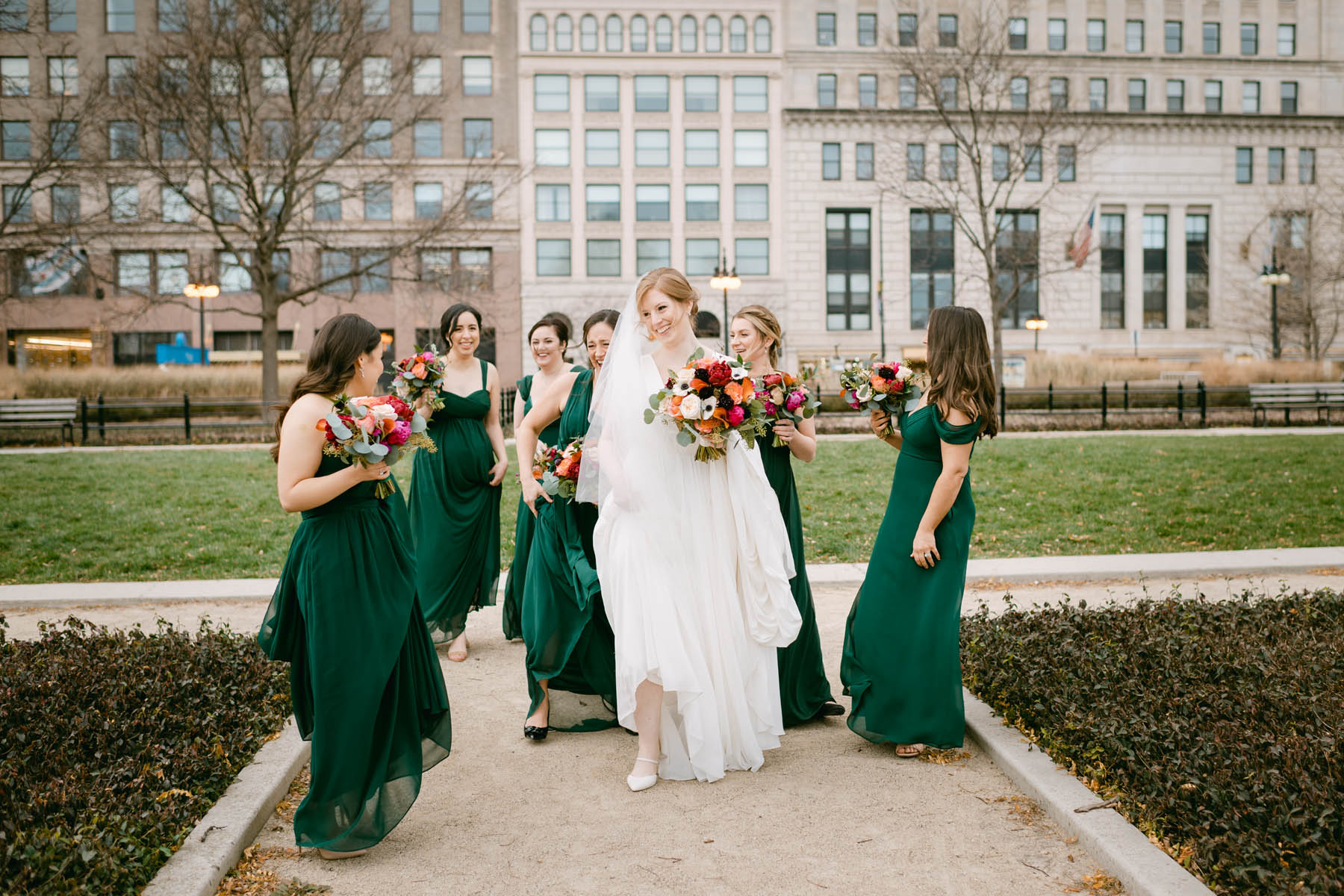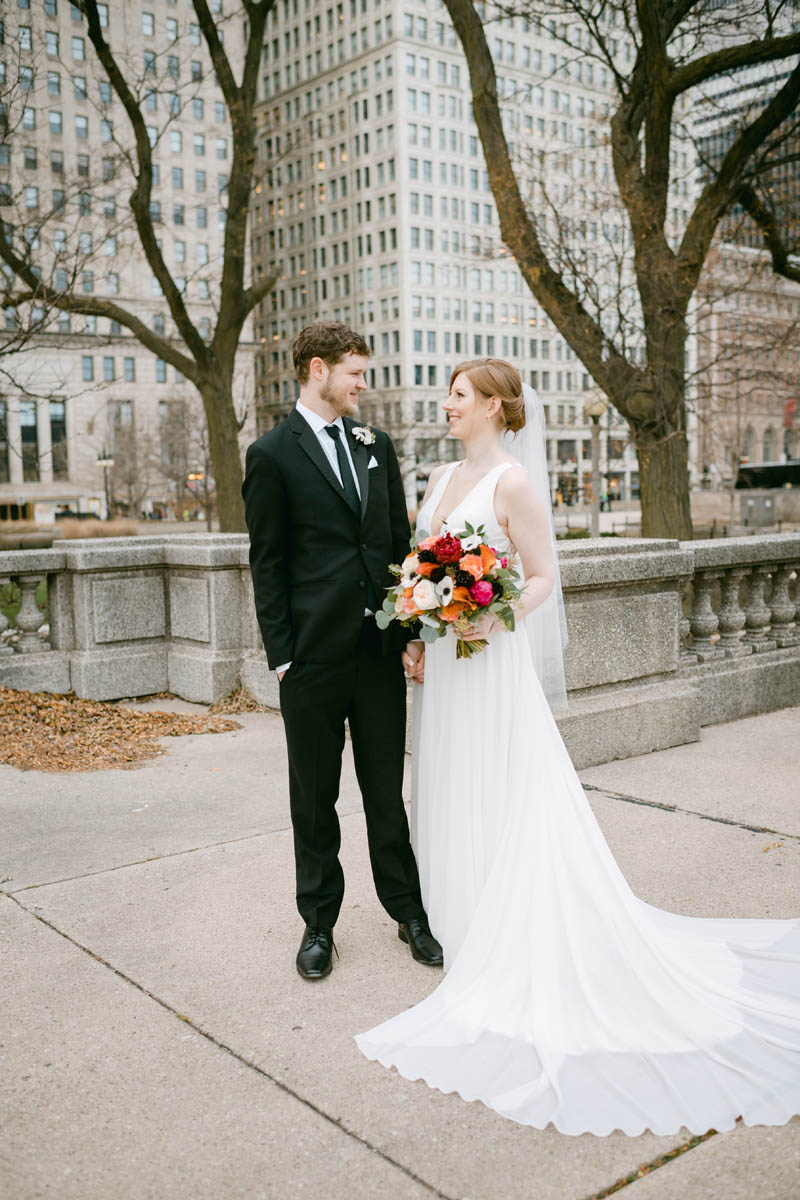 As her handsome groom waited nervously along the riverwalk, Anna walked down the stairs to see him for the first time. She braved the cool winter chill in her beautiful sheath wedding dress. The flowing white dress was stunning blowing in the wind.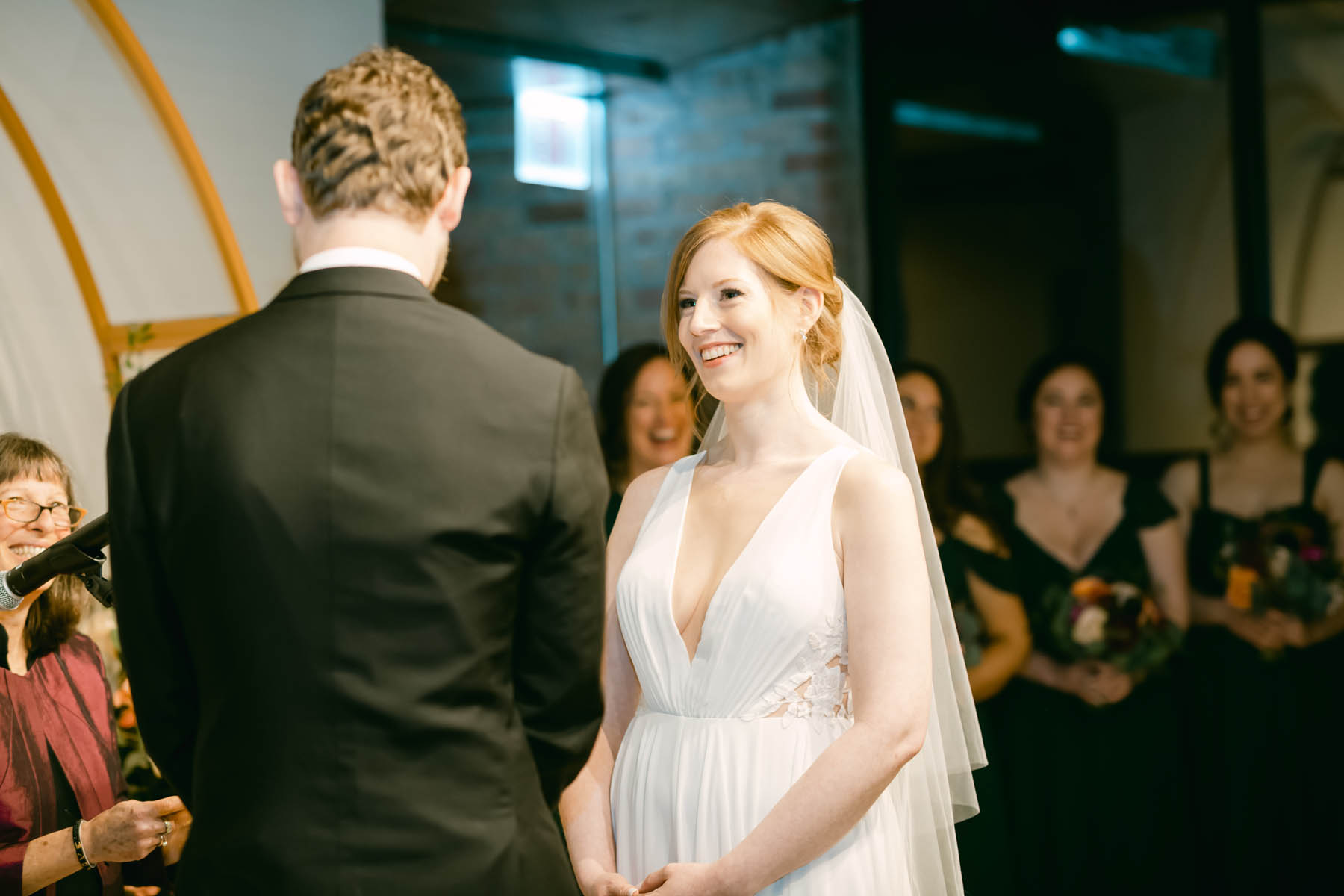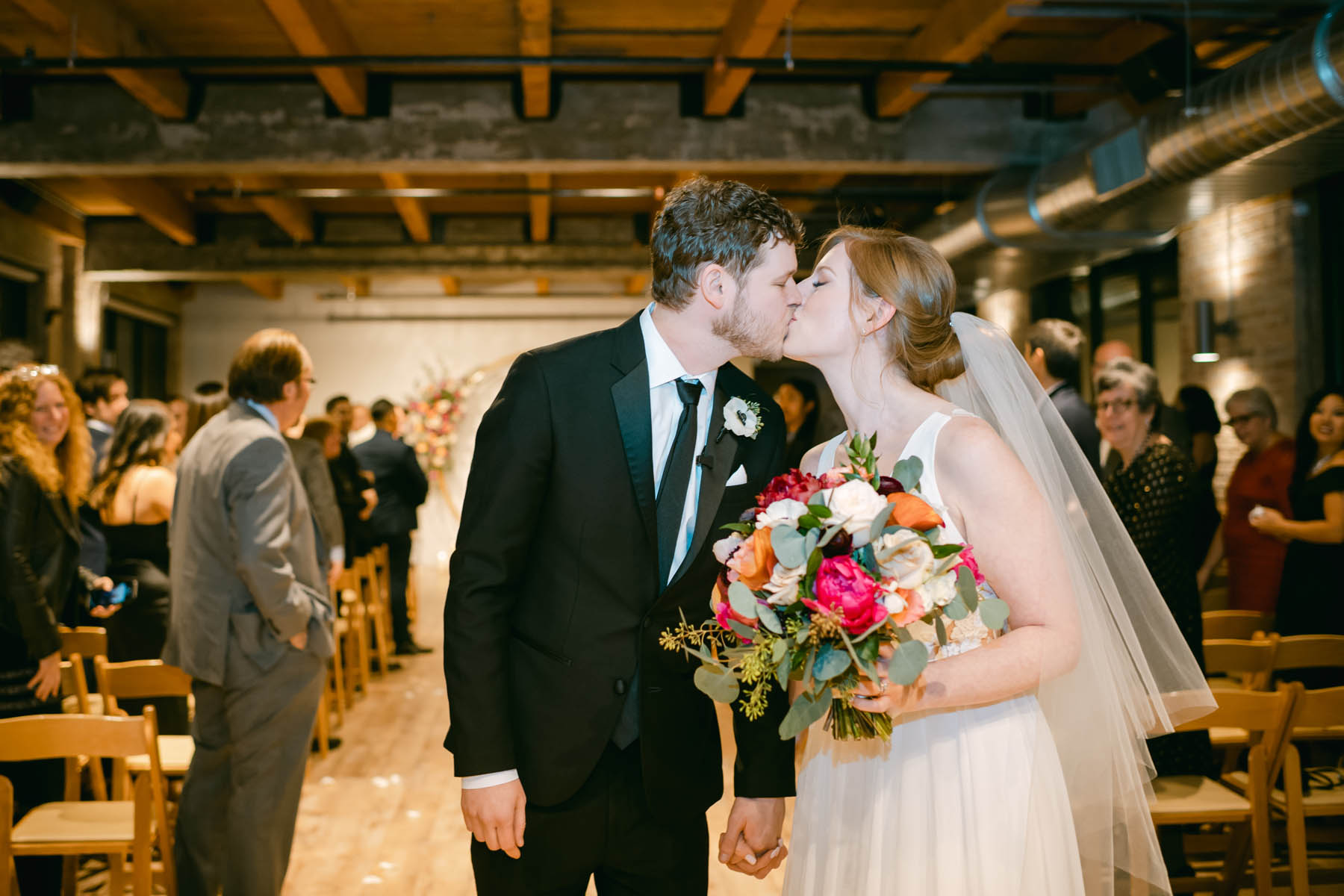 After their first look and some winter wedding shots around the Chicago Riverwalk, we headed to Grant Park. Anna's choice of tropical winter wedding flowers was such a bright splash of color. The tropical flowers looked especially perfect with the green bridesmaid dresses.
The cool winter tones of the city were the perfect compliment to Anna's tropical winter wedding flowers. The happy couple enjoyed a few quiet moments together before heading back to Walden to greet their guests. Just before the ceremony, we took a quick moment to capture the setting sun over the city. The rooftop at Walden is a gorgeous spot overlooking the downtown city.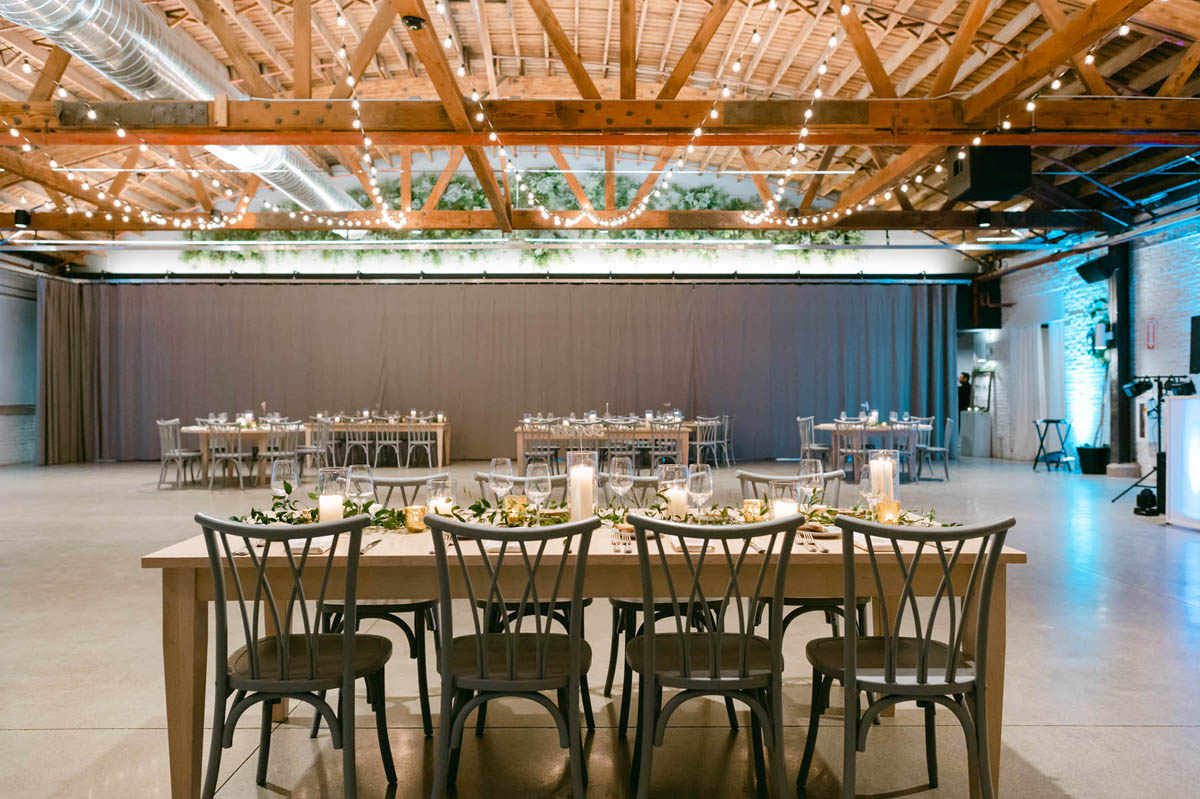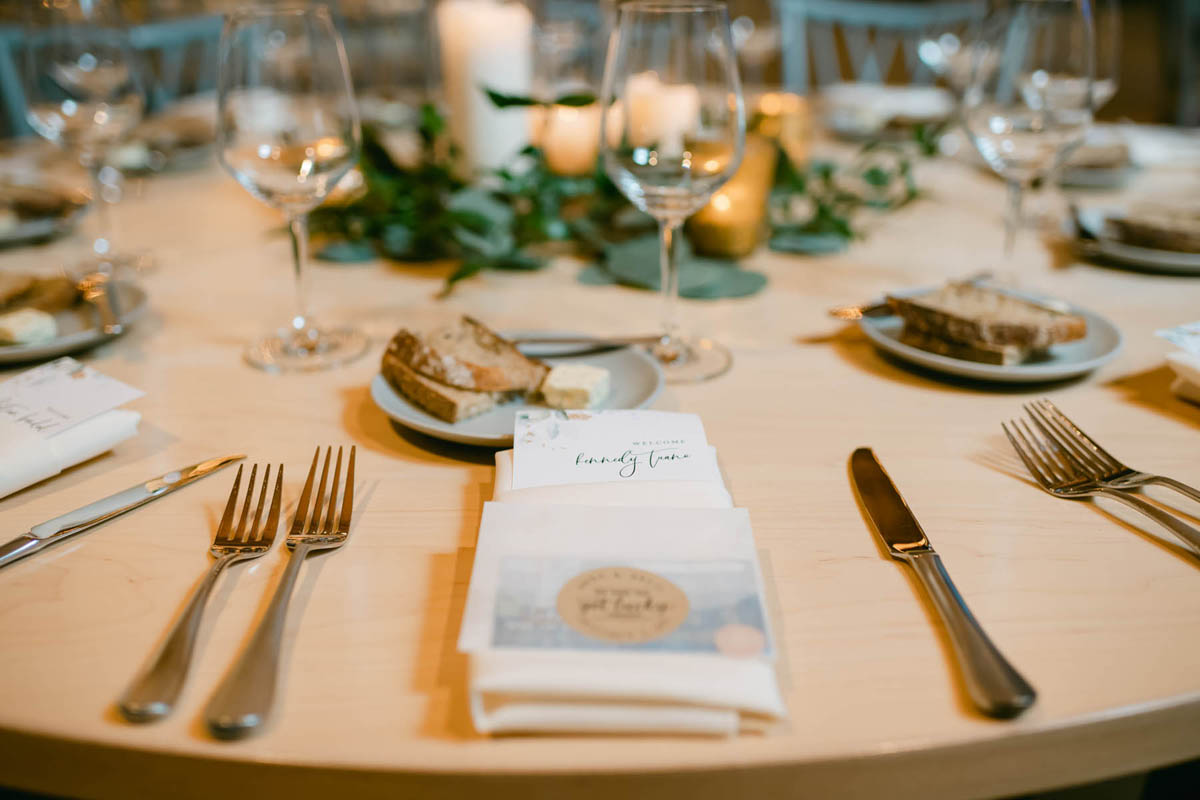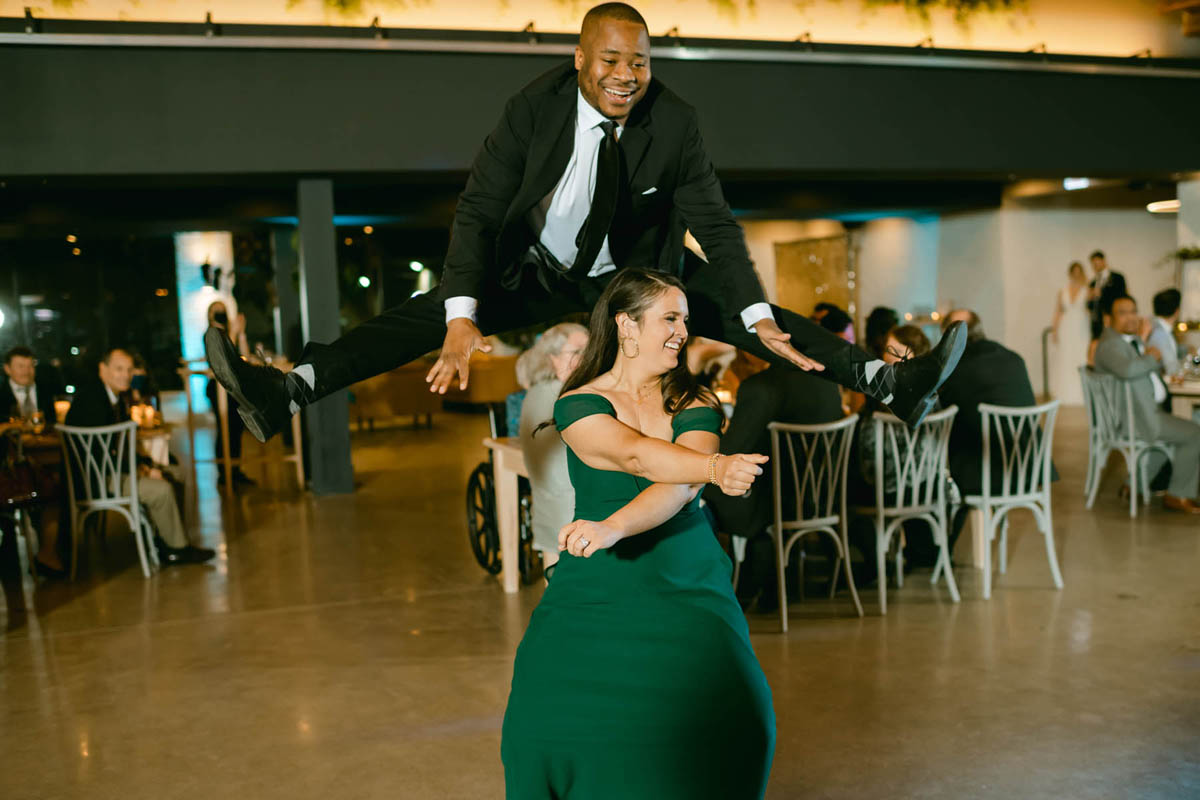 Anna + Brett's bridal party did not disappoint with the reception entrances! This was a bridal party that came to celebrate and have a good time! The happy couple made their entrance in style and went right into their first dance. They decided to invite their bridal party on the dance floor to join them in their first dance.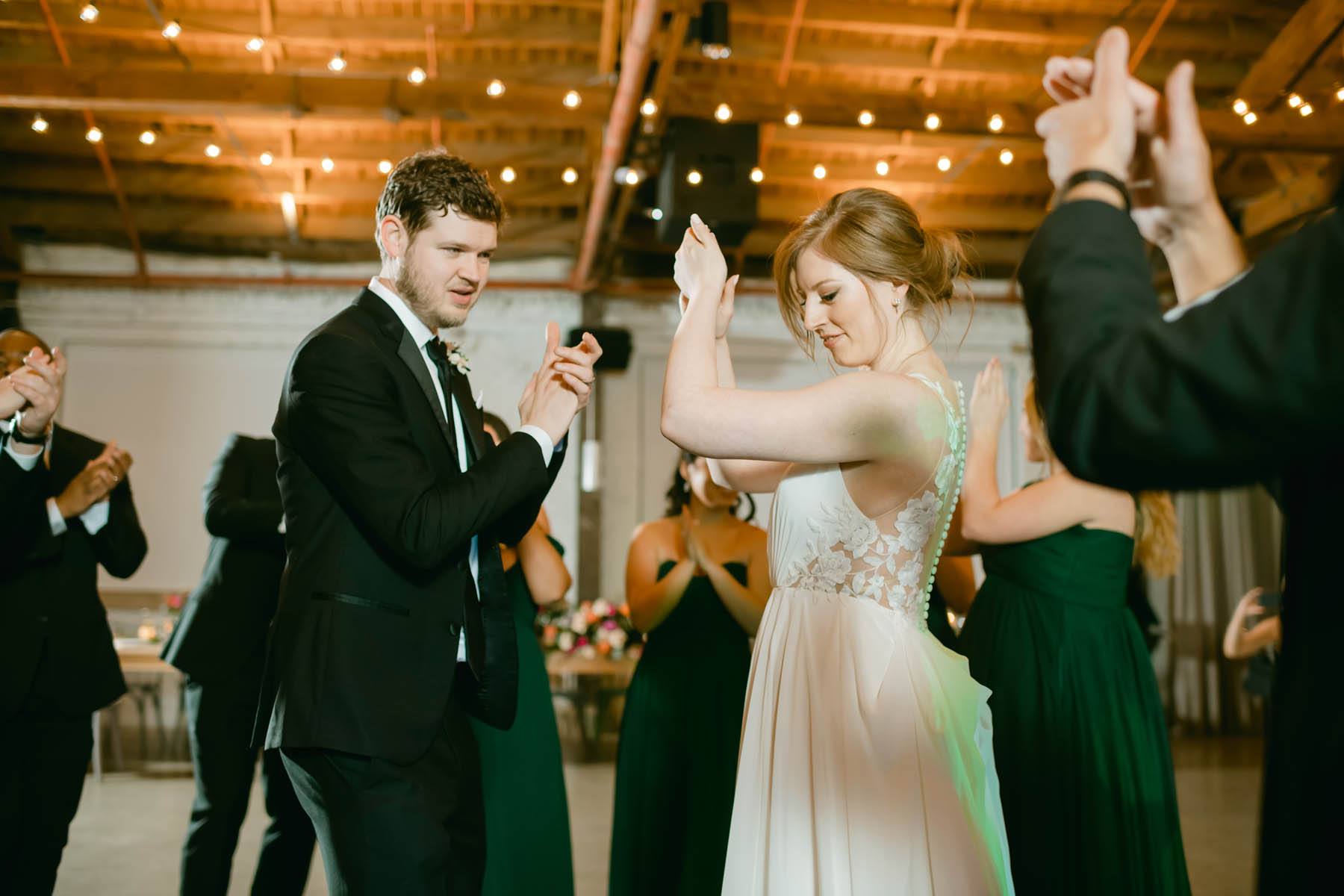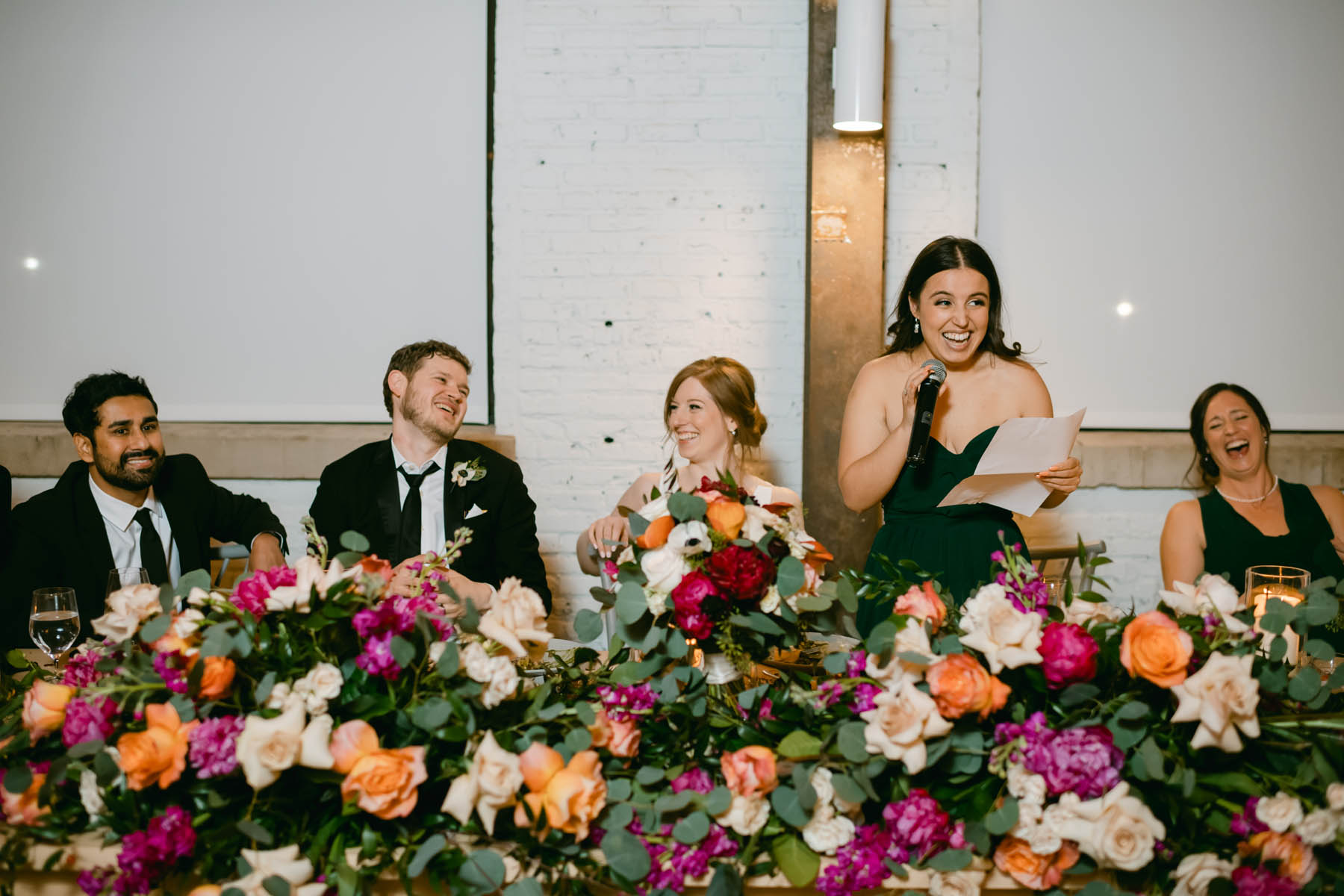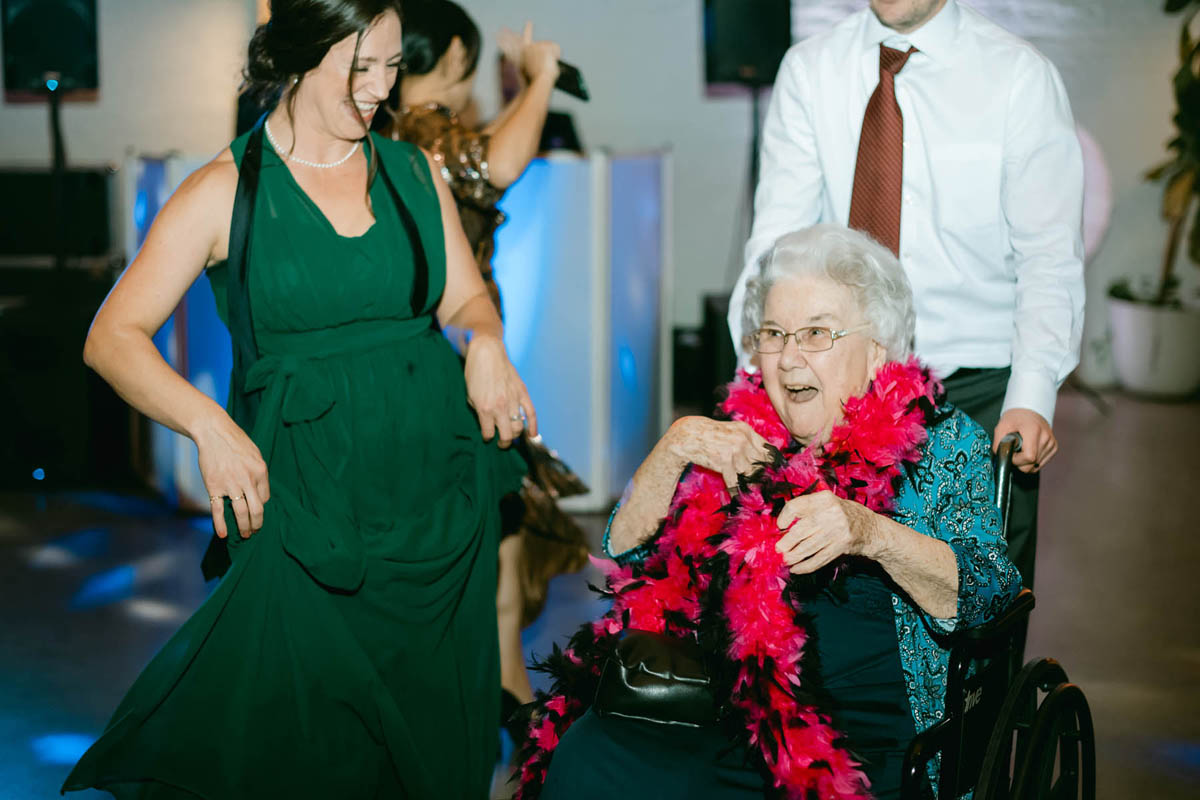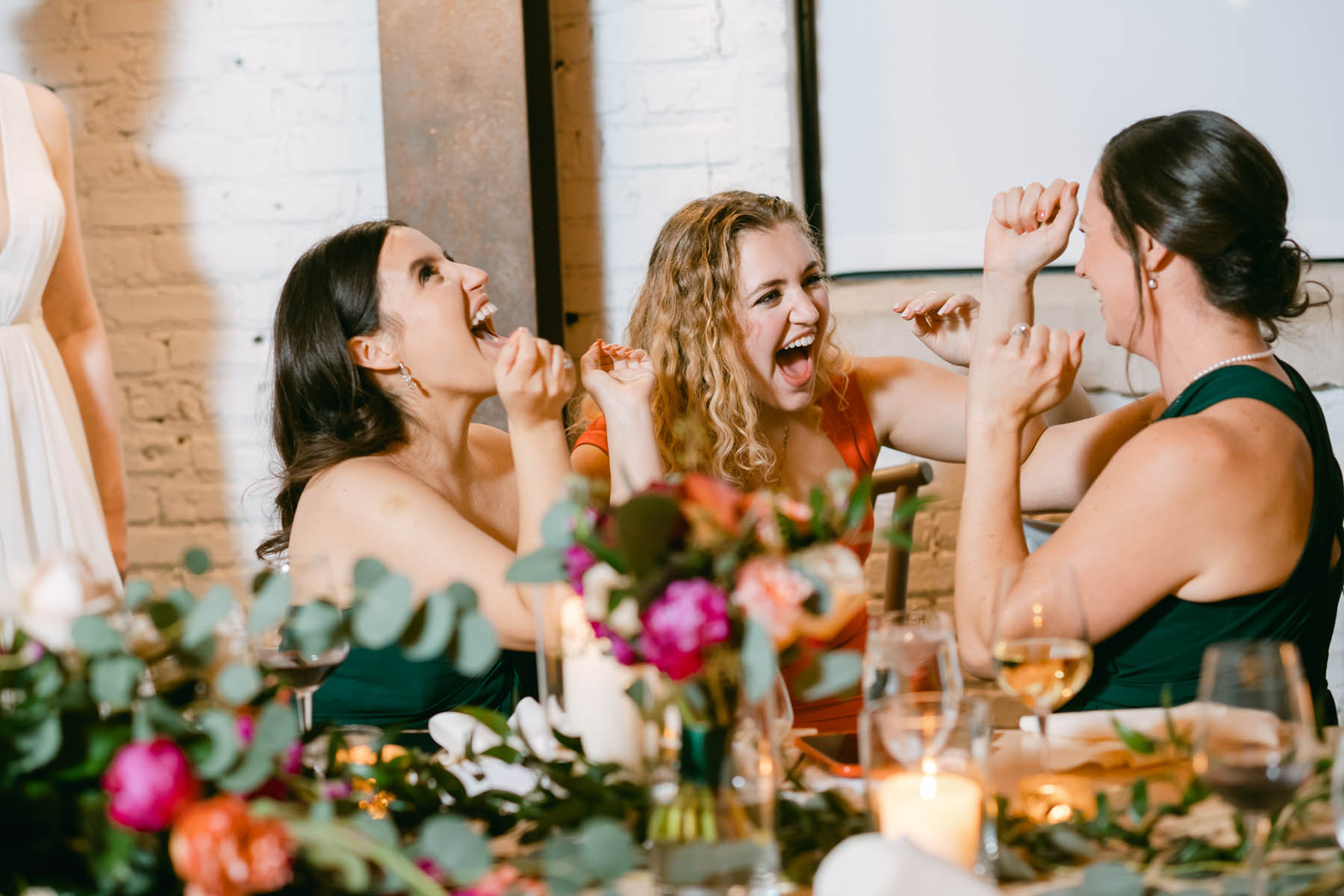 When the dance floor opened up, even Anna's grandma got some dance time in with her hot pink feather boa.
Venue - Walden Chicago | Beauty - Rare Bird Beauties | Florals - Steve's Flower Market | Sweets - Sweet Mandy B's