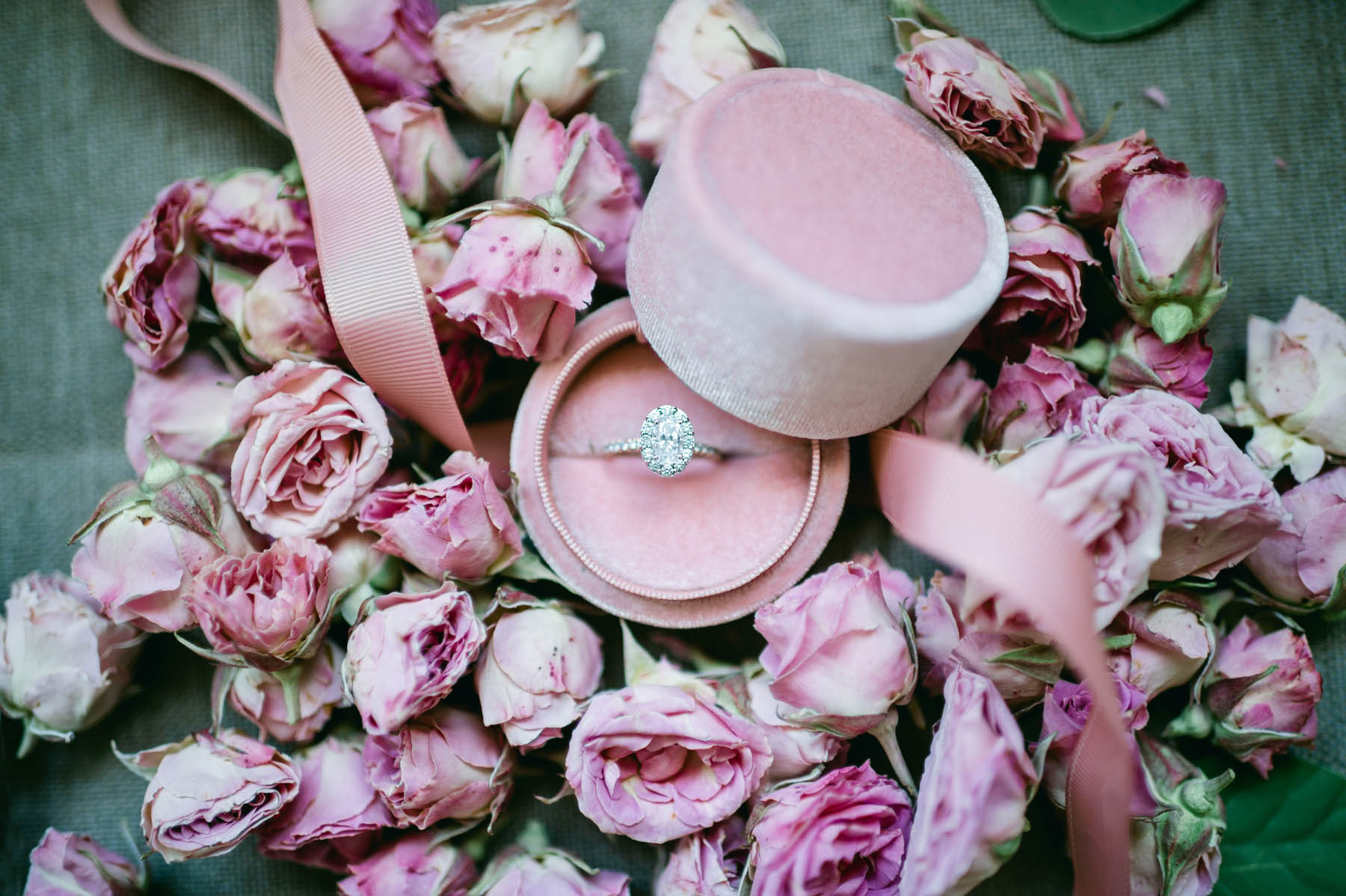 The wedding day moments are the most important stories told through your wedding photos. But all those wedding details that you spent months selecting are just fun to photograph!
Set aside all of your details - shoes, jewels, invitation, purse - for your photographer. I love when a bride has all of her details ready so I can shoot the details quickly and then move onto the fun candid getting ready moments.
Let's face it, Badgley Mischka knows how to make beautiful wedding shoes! The delicate elegance in their shoes is their trademark.
My recommendation is to buy a pair of gorgeous wedding shoes, but also plan on wearing comfortable shoes. Your shoes will mostly be seen in the detail photo since your dress covers up your shoes most of the day.
Shoes - Badgley Mischka | Florals - Atmosphere Events Group
For really lovely ring shots, buy a ring box. You can find all kinds of boxes on Etsy and most are not very expensive. It adds a nice touch to photos and also is a great keepsake to store your ring.
Florals - Flowers by KH
This watch was the groom's grandfather's watch. I love when couples have family heirlooms that they incorporate into their wedding details.
Every wedding should have a dog! Ok, I'm definitely biased because I love dogs so much. Jessica + Sean's pup was adorable and so well behaved.