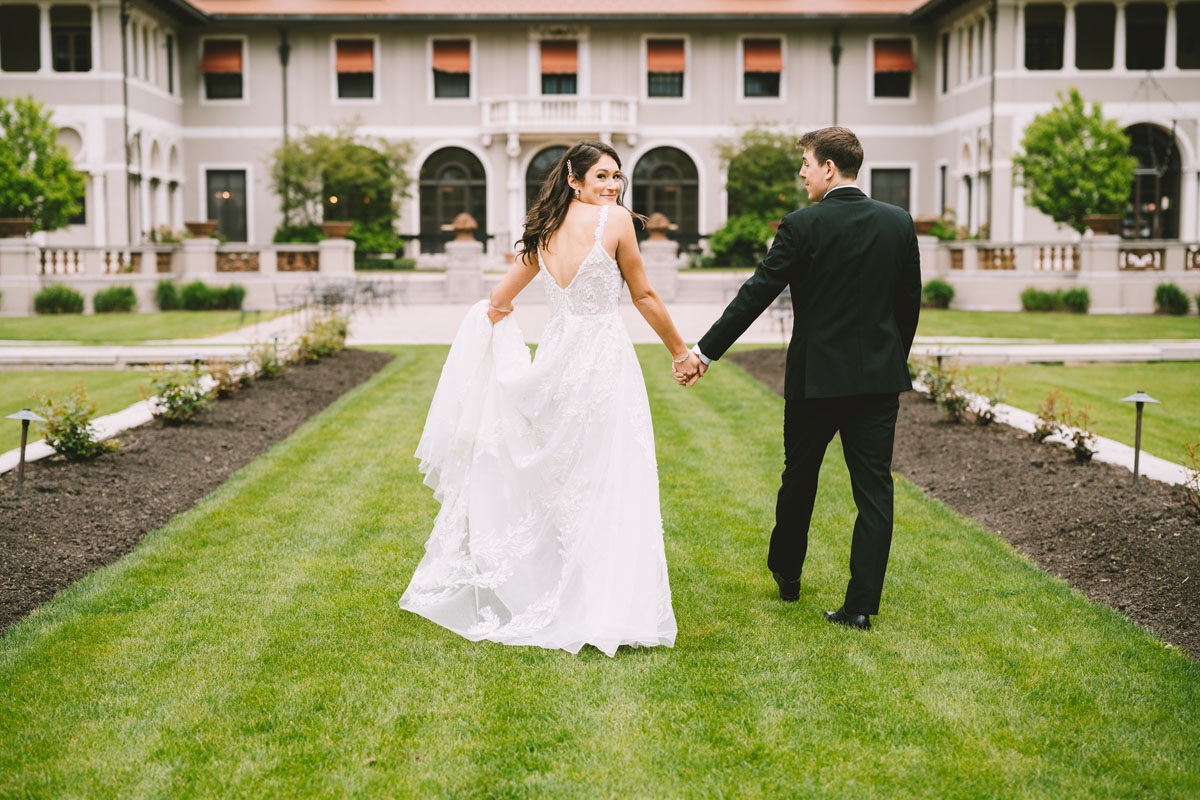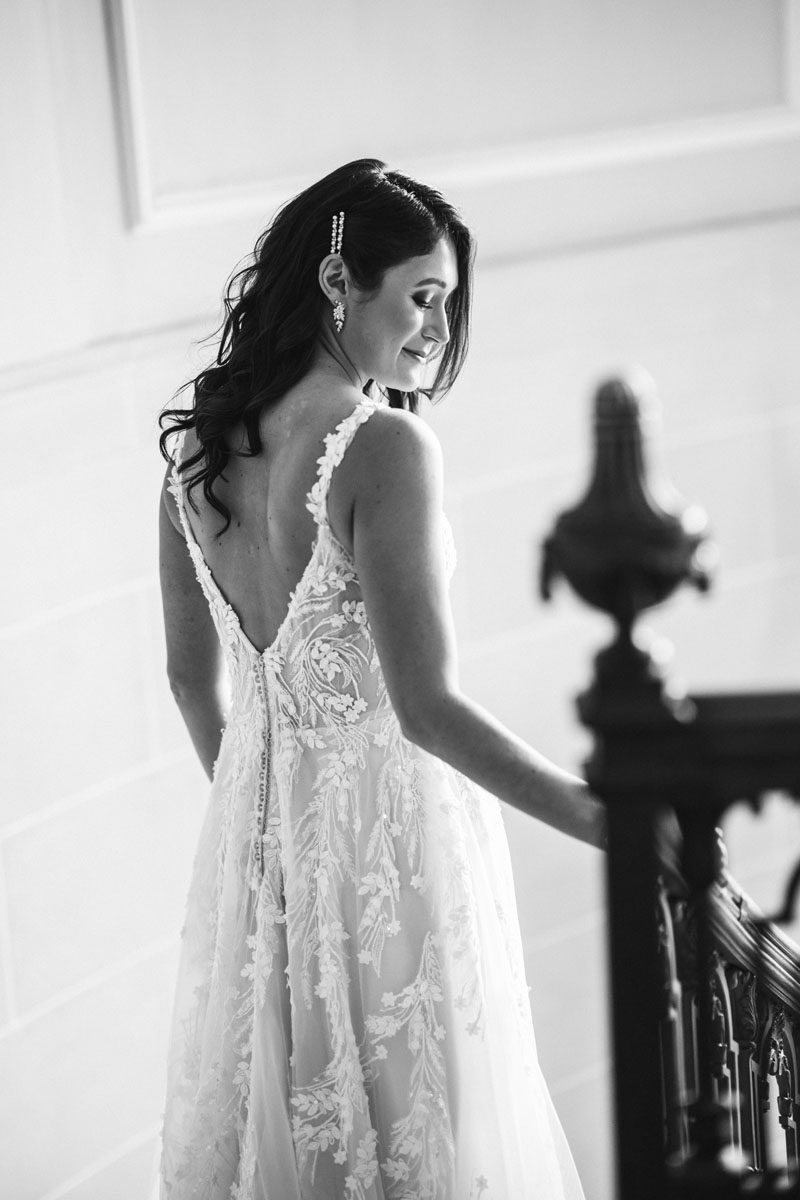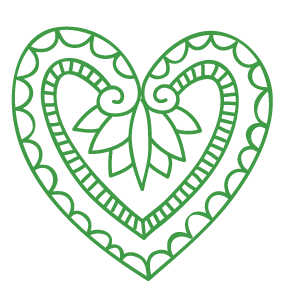 Grace looked so elegant and lovely walking down the grand staircase on her Armour House wedding day.
There were bottles of champagne to chug and stories to share. Most important there were sweet letters for the bride and groom to read to each other.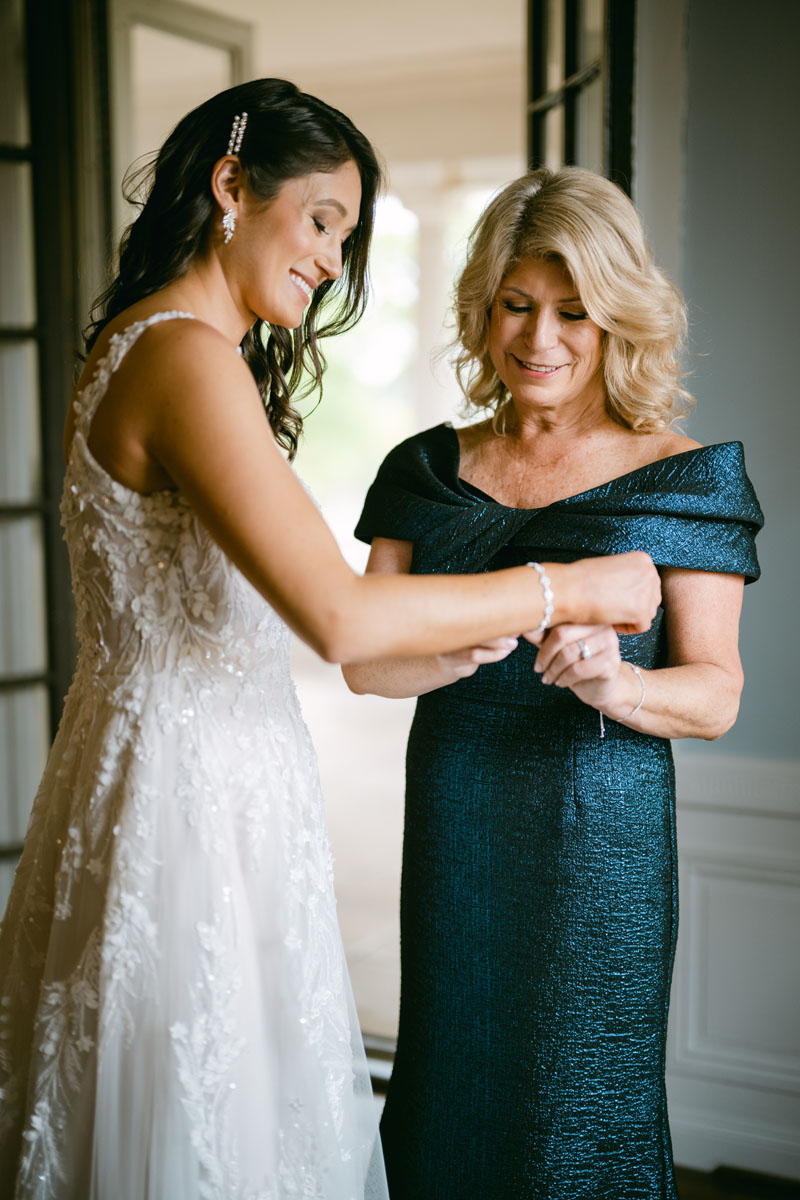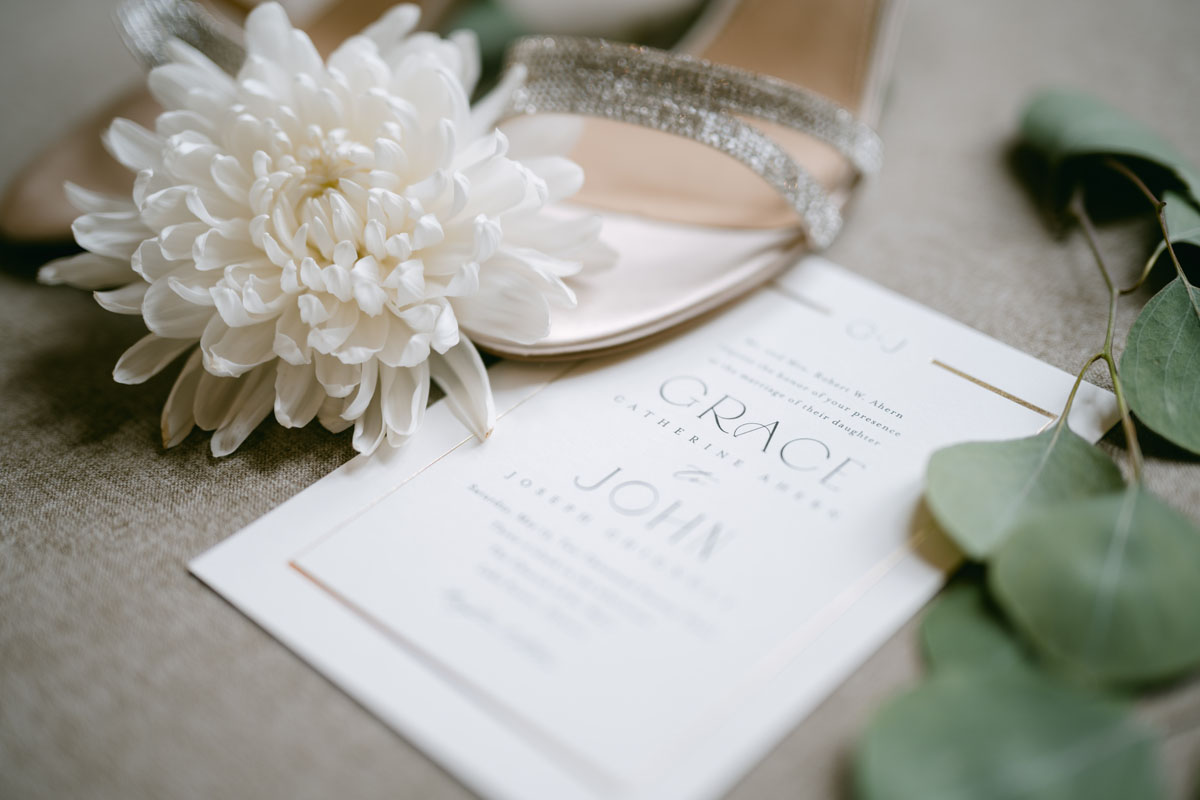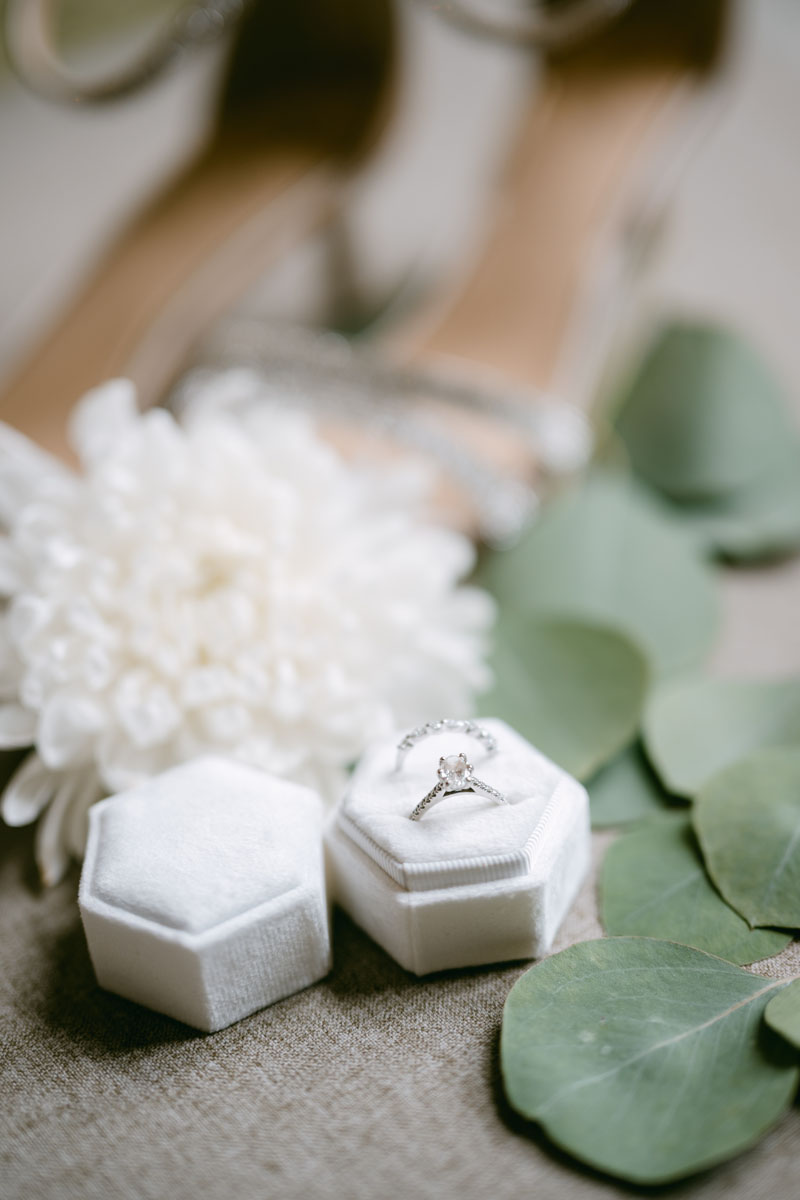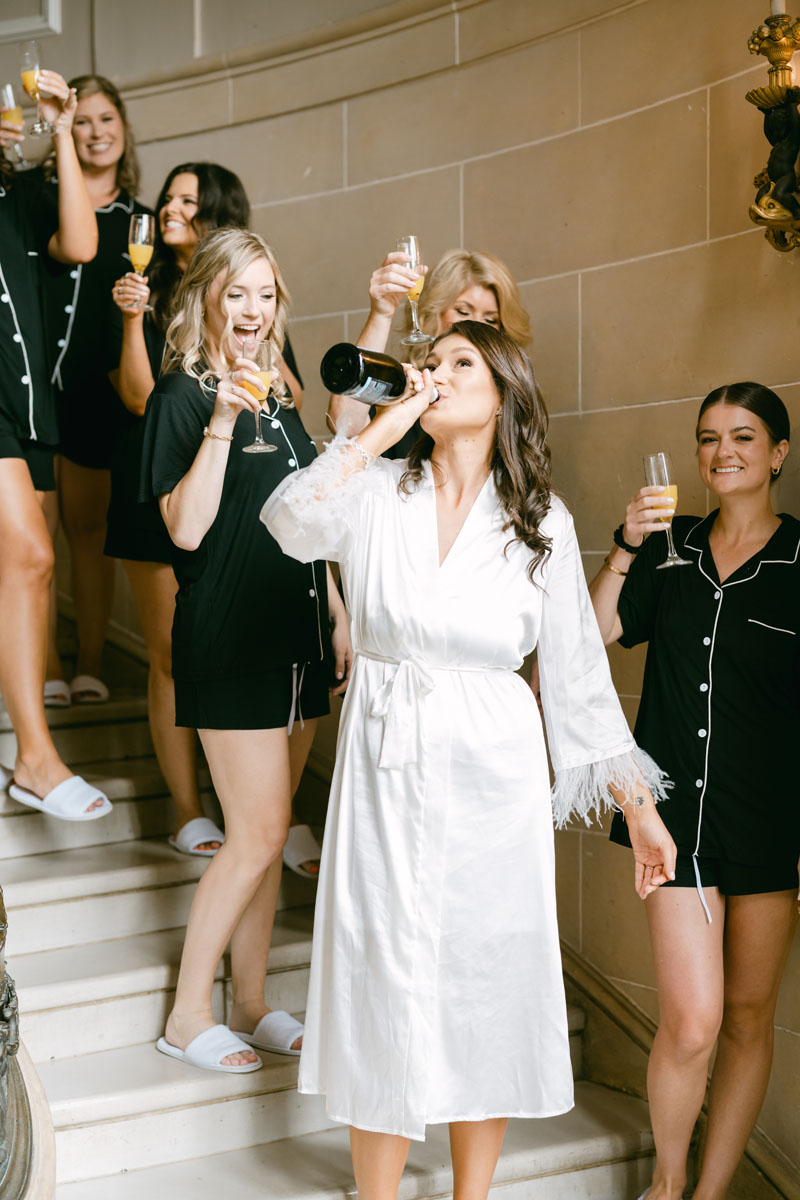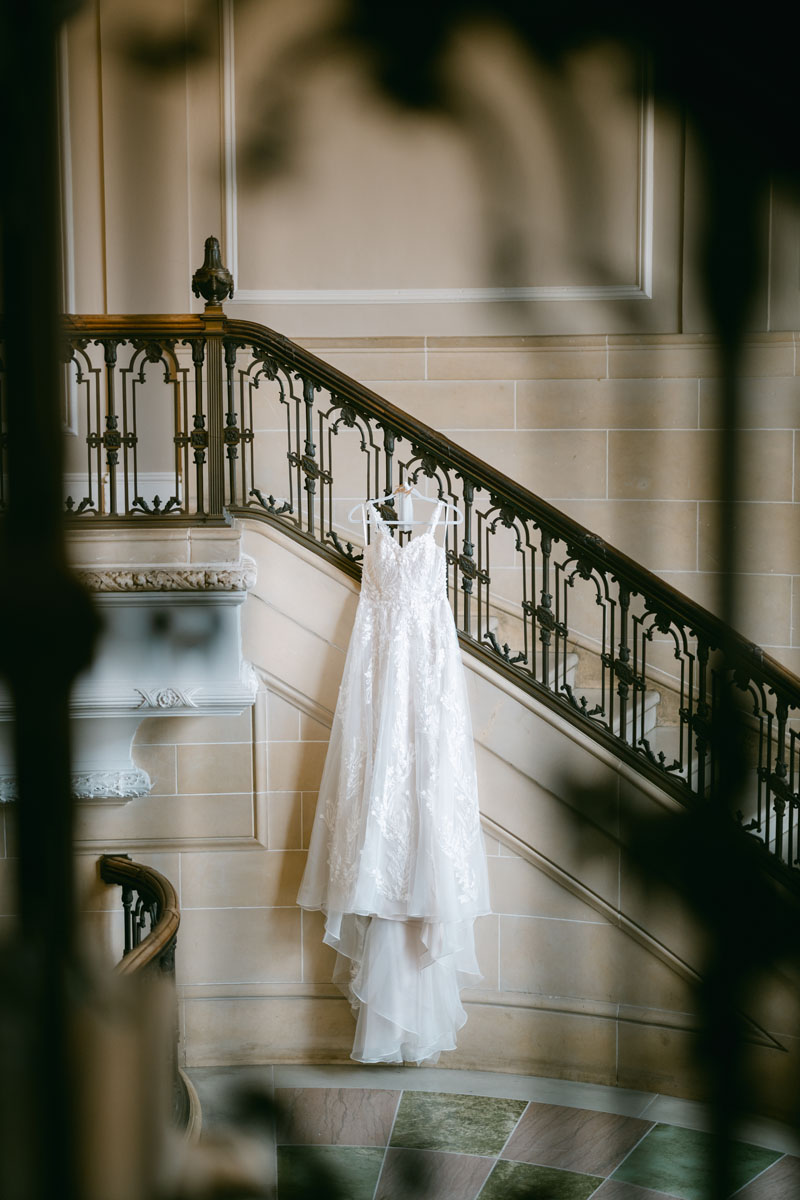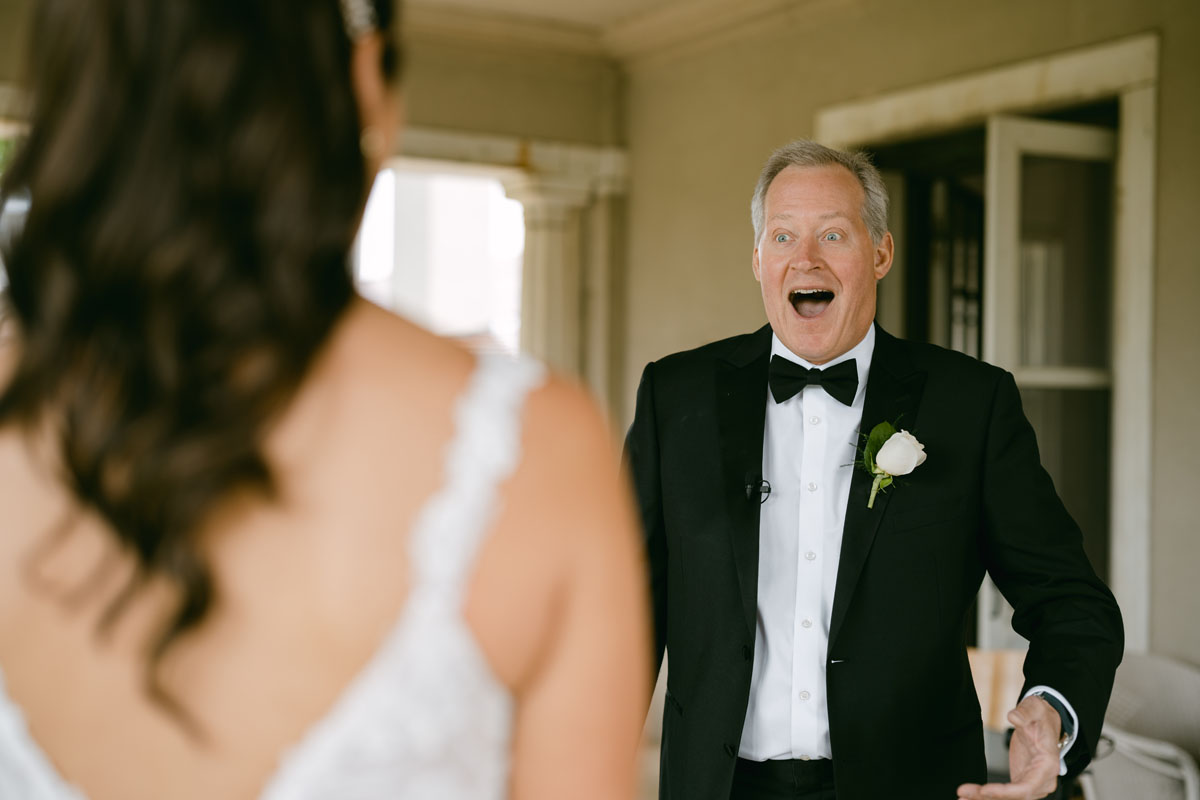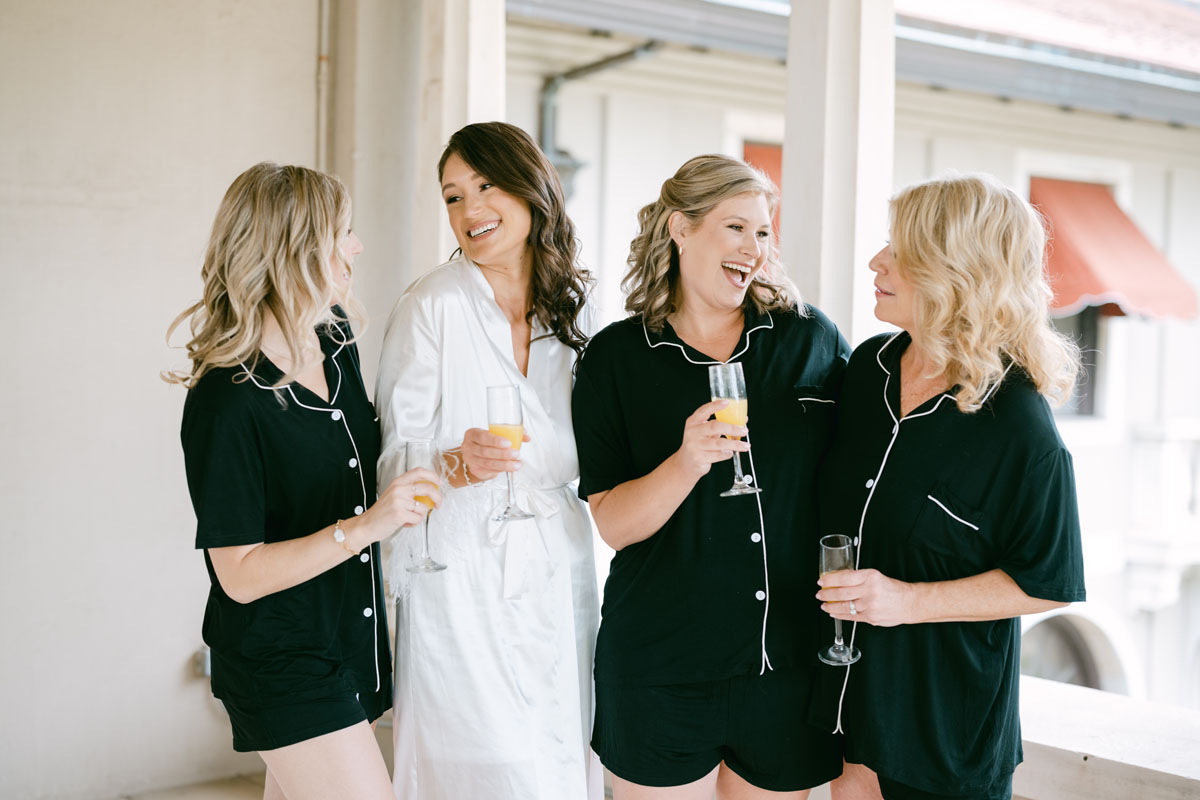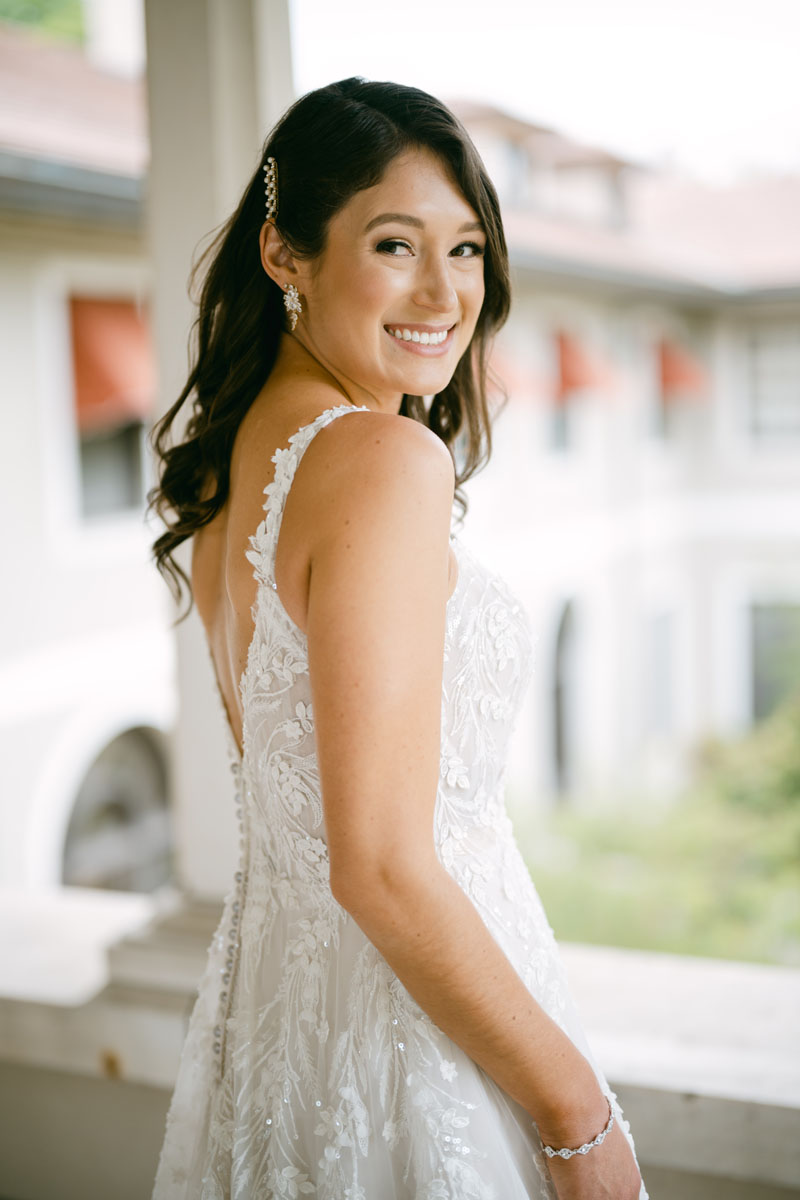 Getting ready with her beautiful sisters and bridesmaids, Grace had fun getting her make up and popping the bubbles. Since it was such a perfect day, the crew hung out on the balcony overlooking the estate. The ladies were definitely down to have some fun and so excited to see Grace walk down the aisle. Just across the way, John was having just as much fun with the guys.
As John ready the sweet note Grace had written him, she couldn't wait to get into her dress and see her groom. Waiting at the bottom of the Armour House wedding grand staircase, John patiently waited. The gorgeous couple were all smiles as they shared a private moment at the beginning of their wedding day story.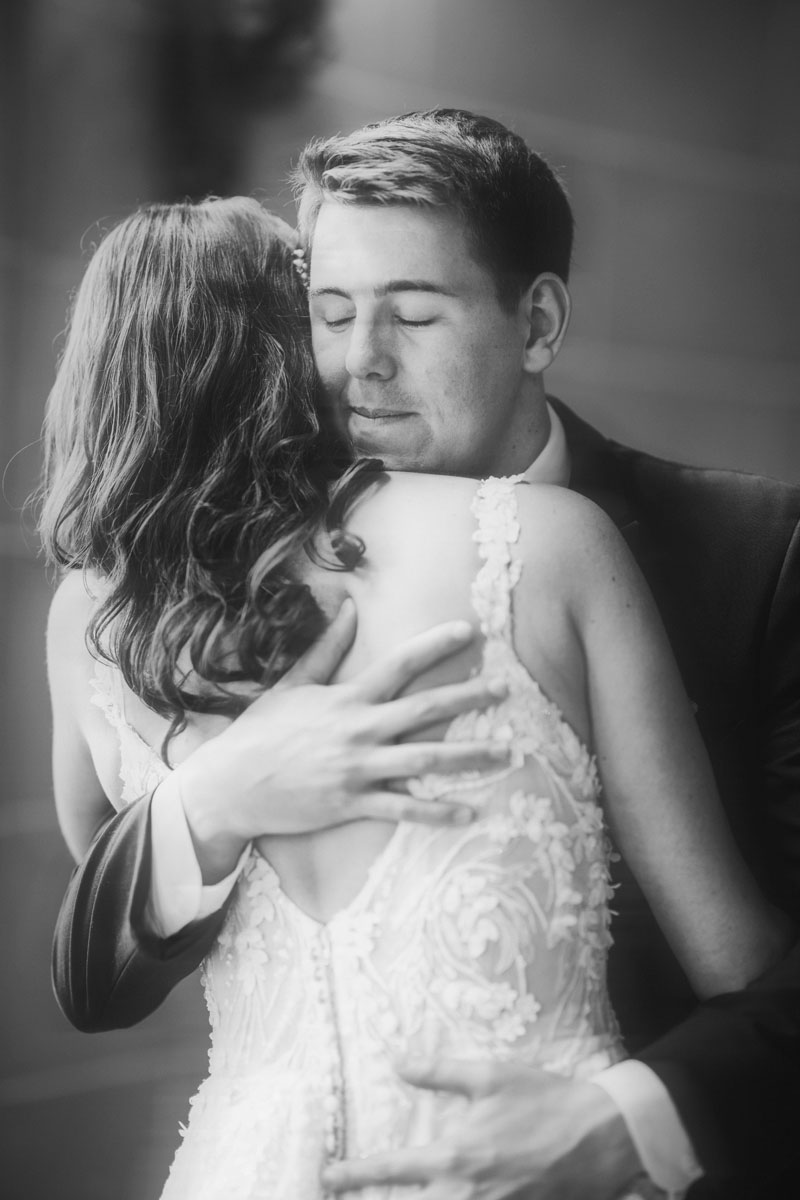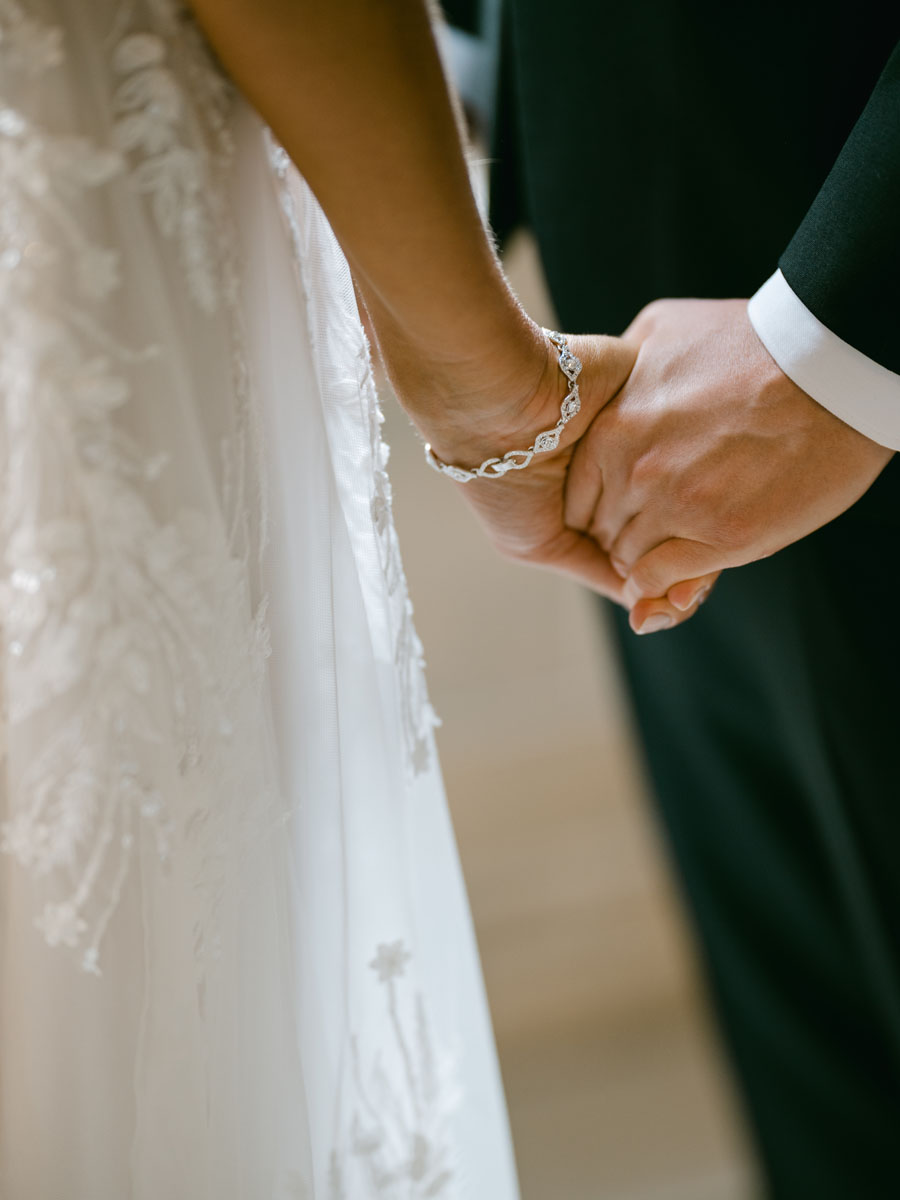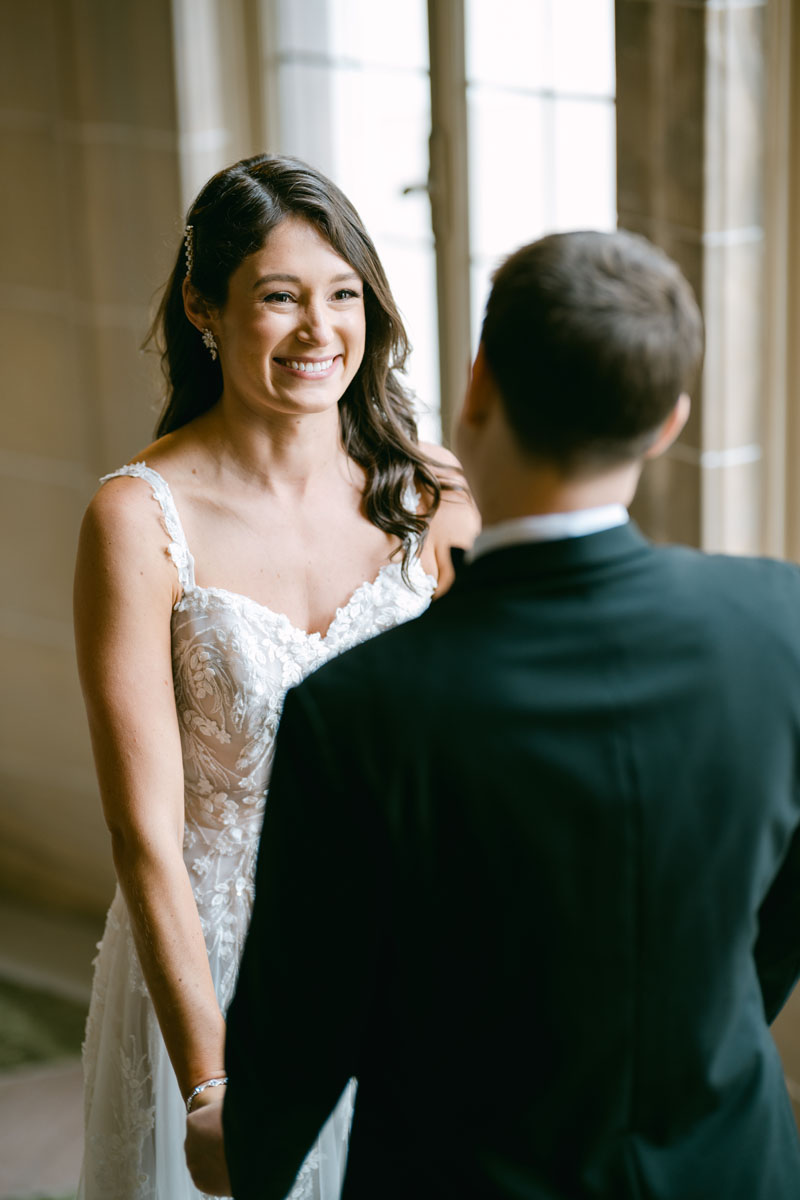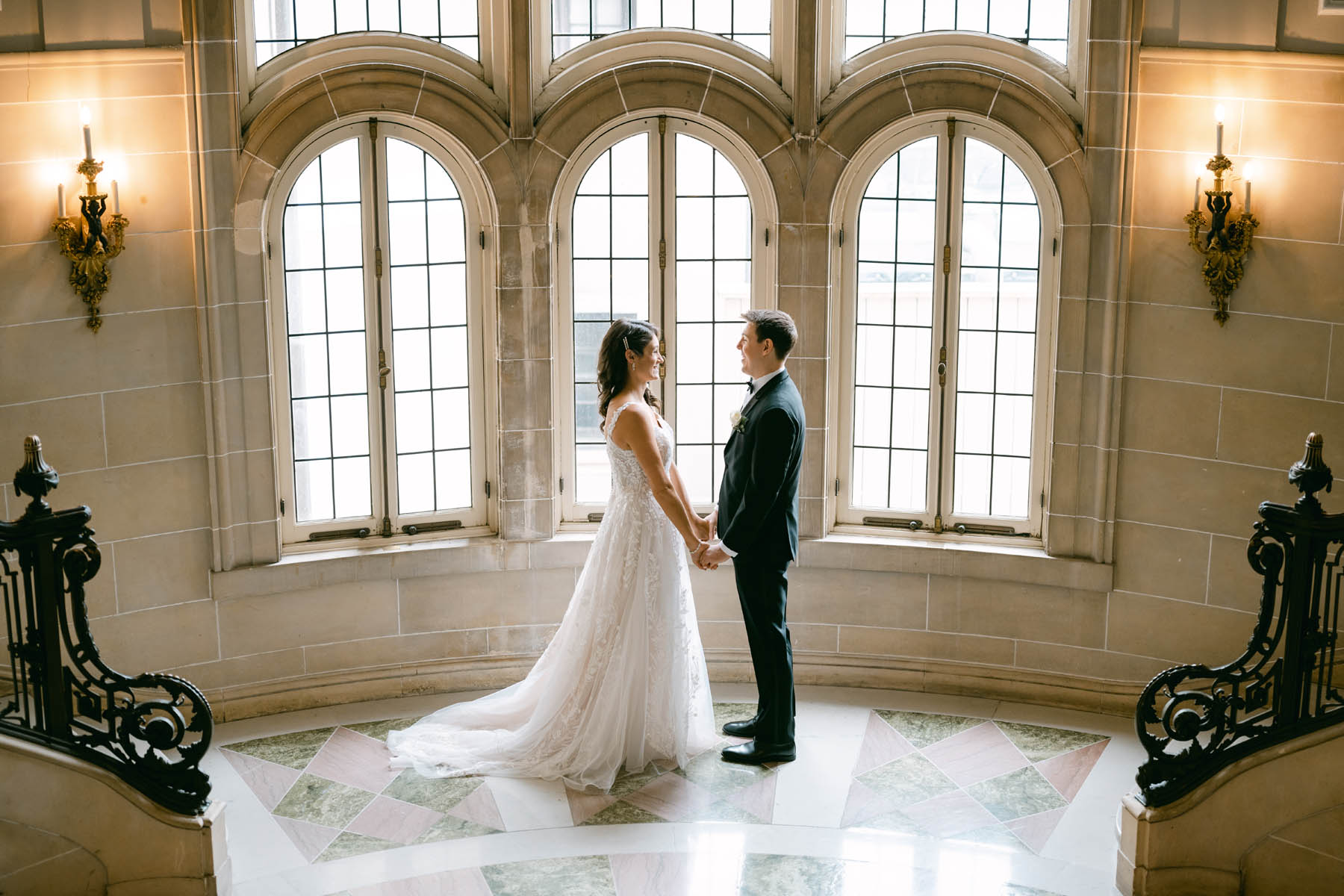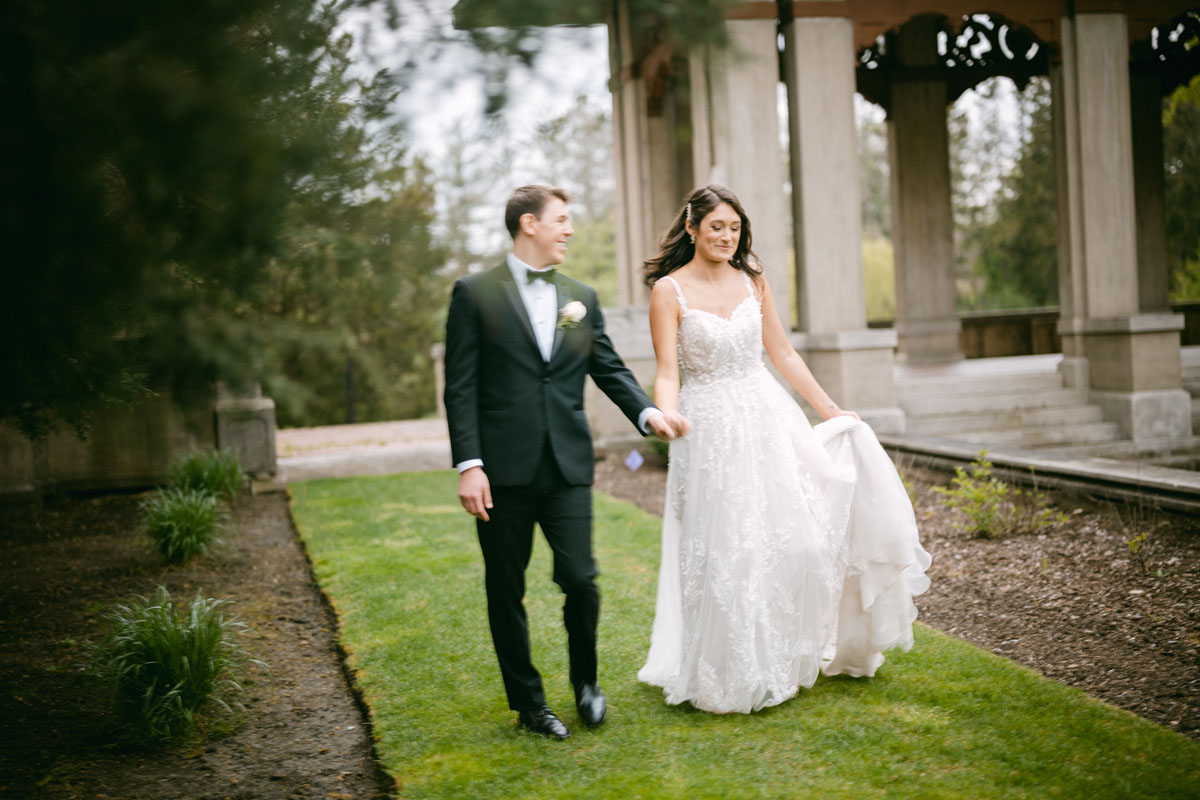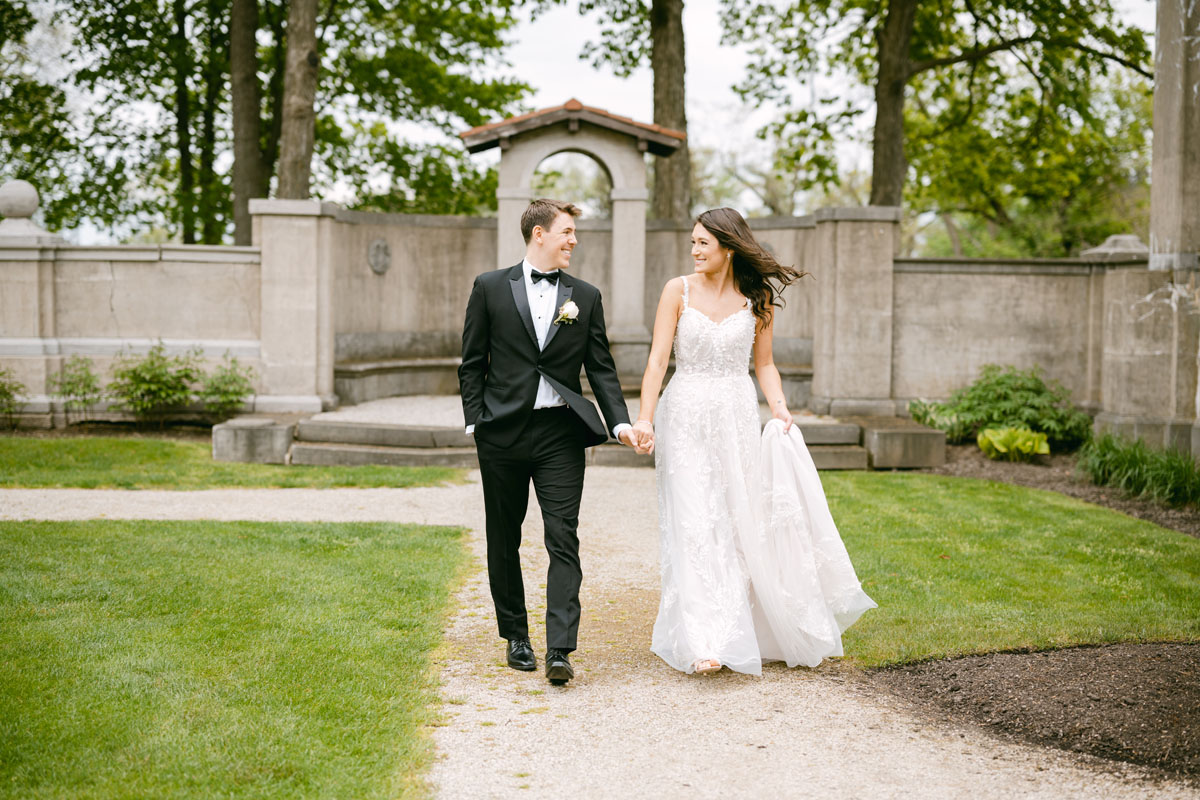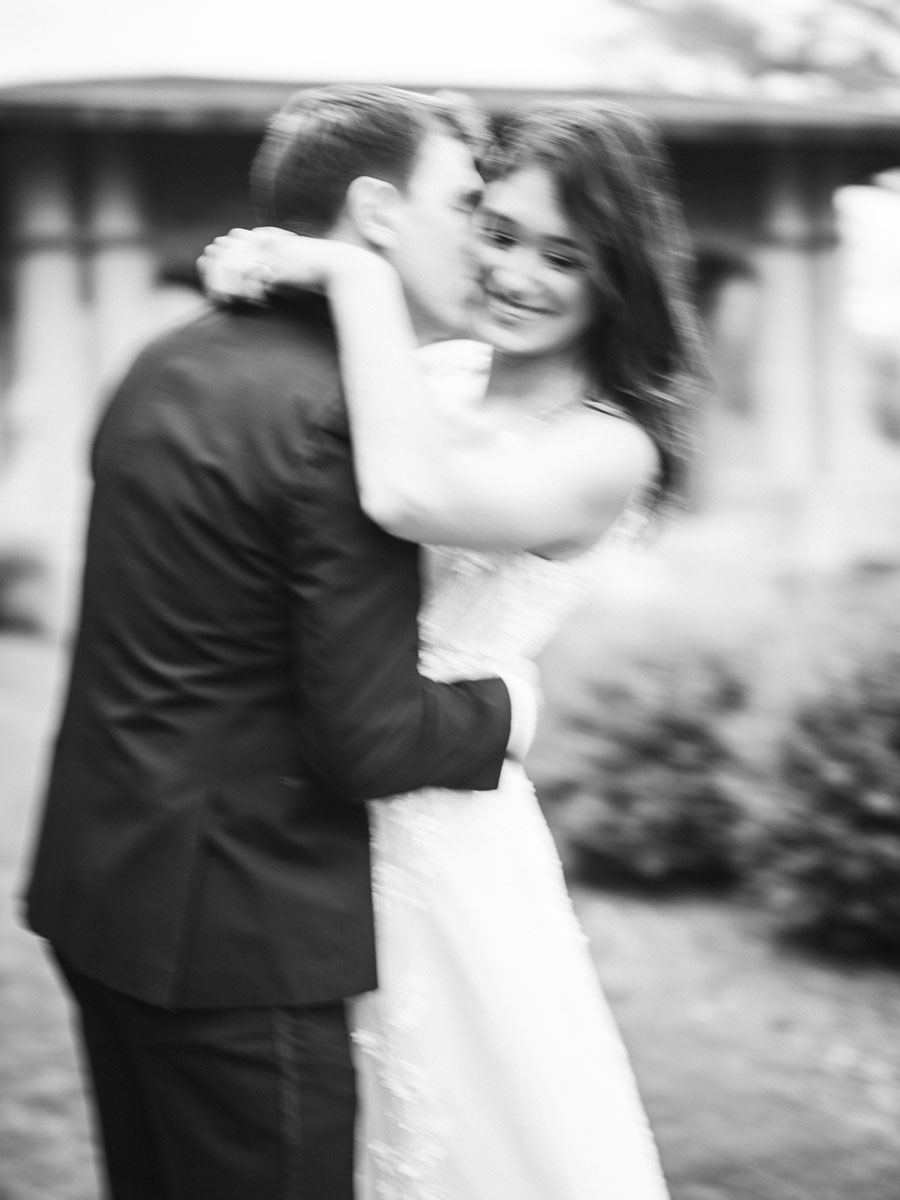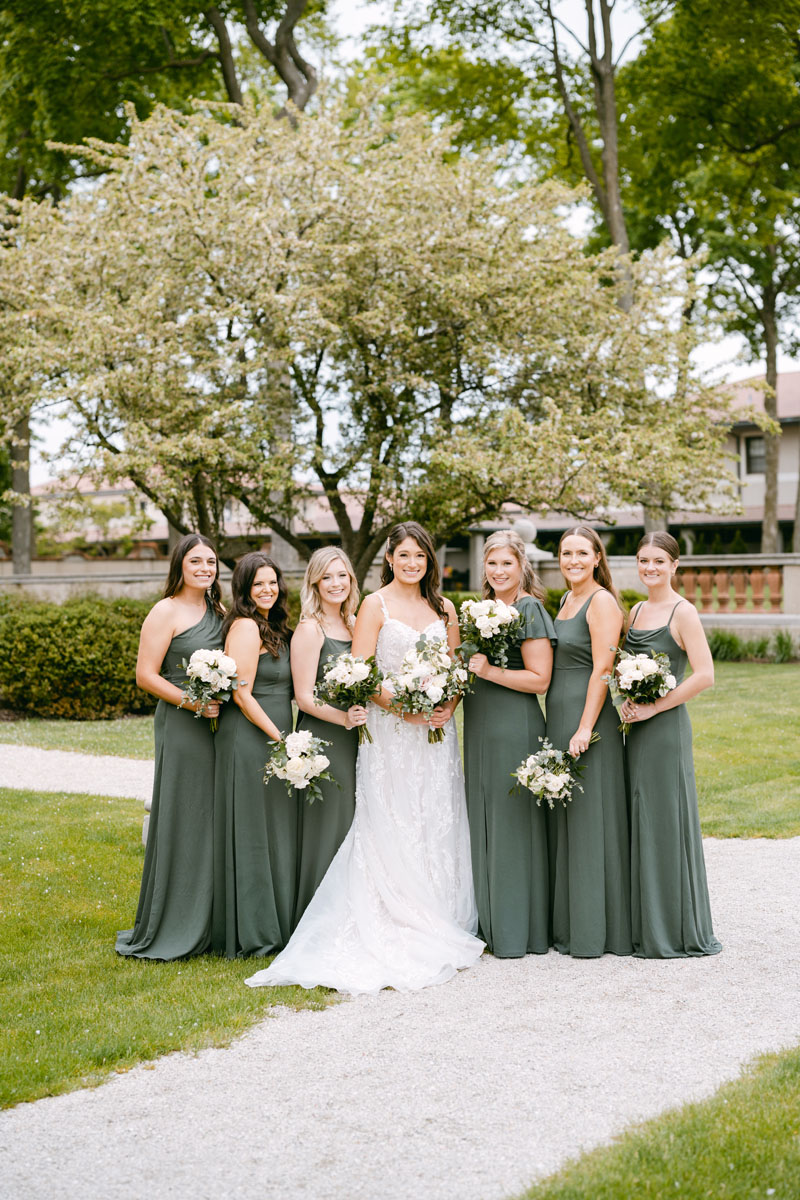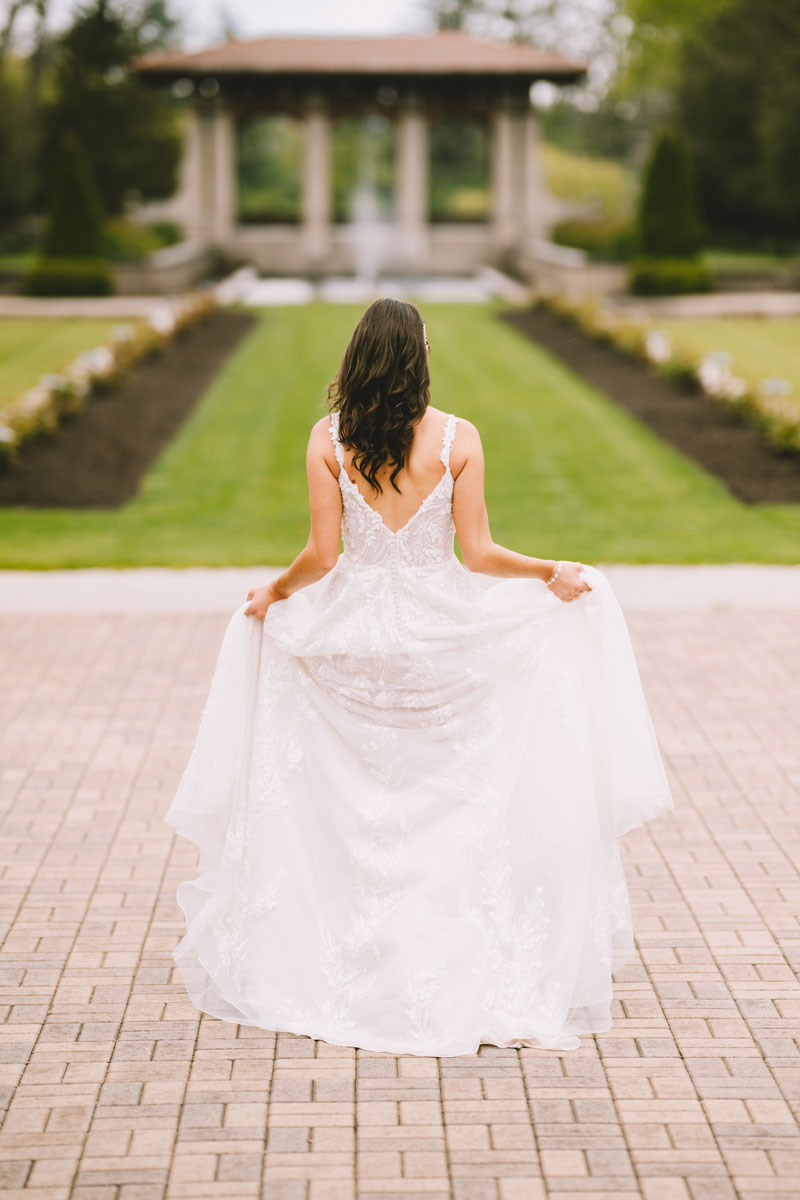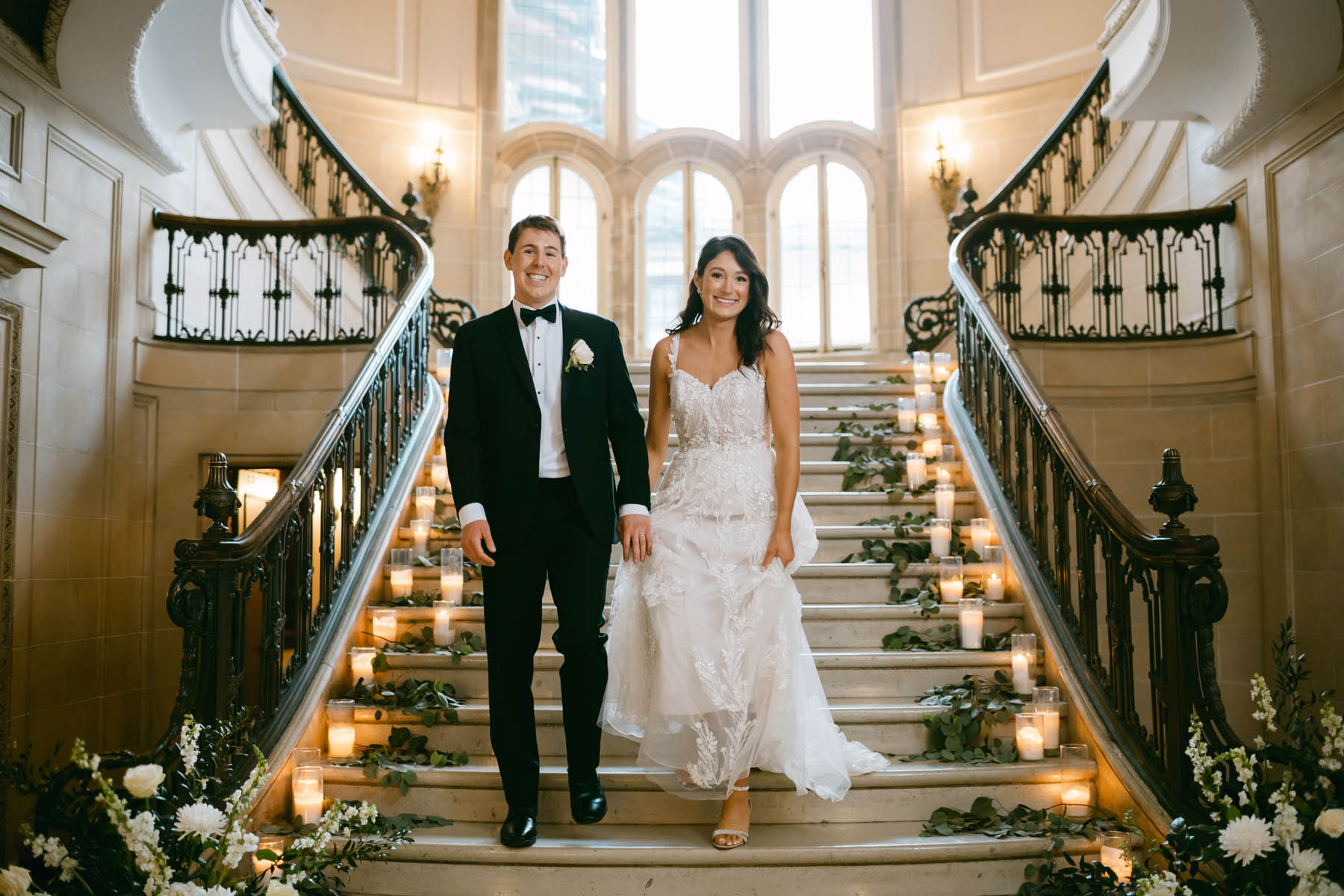 On the sprawling estate of the Armour House wedding, the happy couple took photos at the many picturesque spots.
Because they are such an easy going and sweet couple, their bright smiles compliment each other so well. With the bridesmaids looking stunning in their green silk dresses, the bridal party joined the picture fun. Time went too quickly and we had to pack up so Grace + John could say their I do's.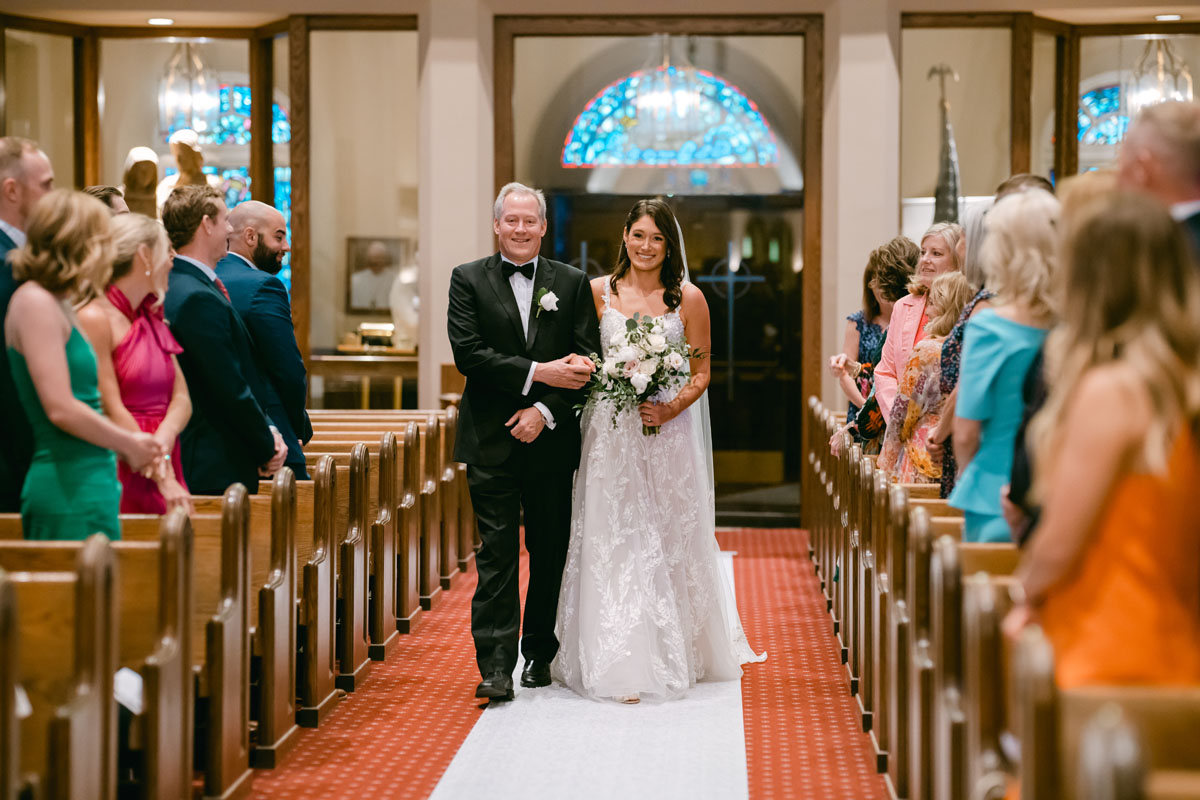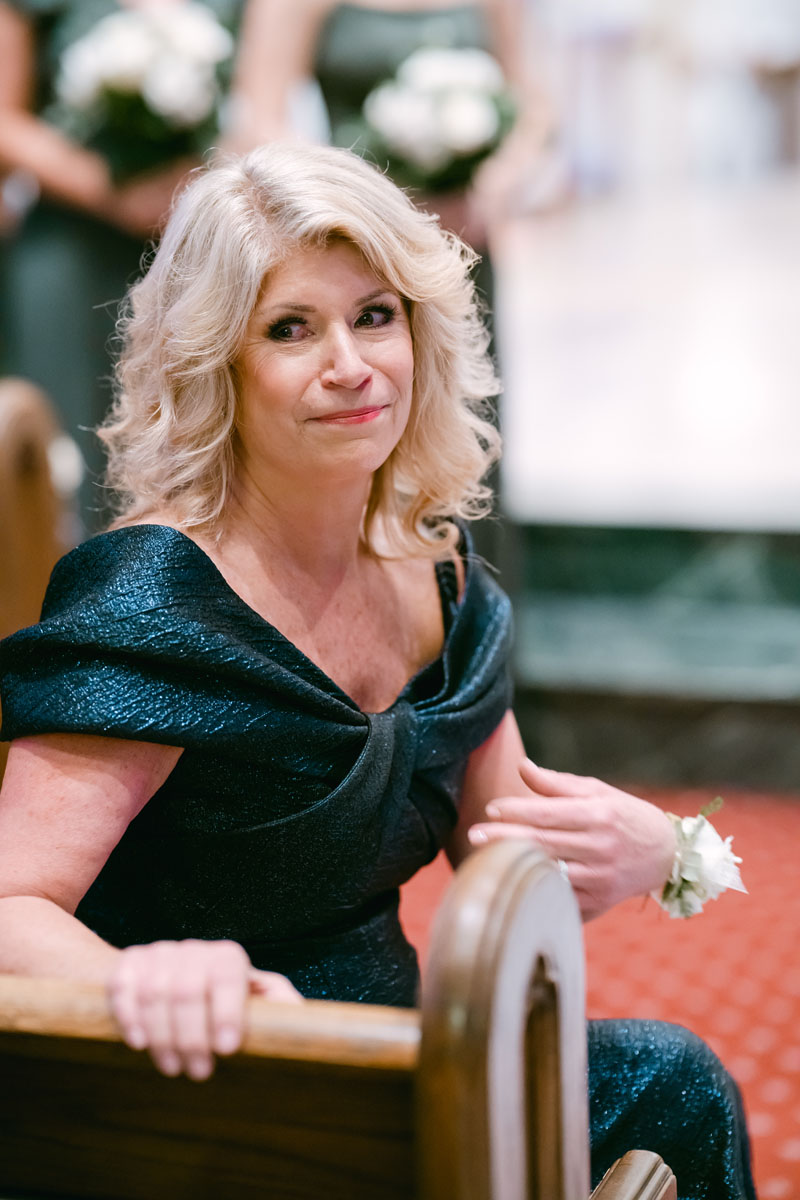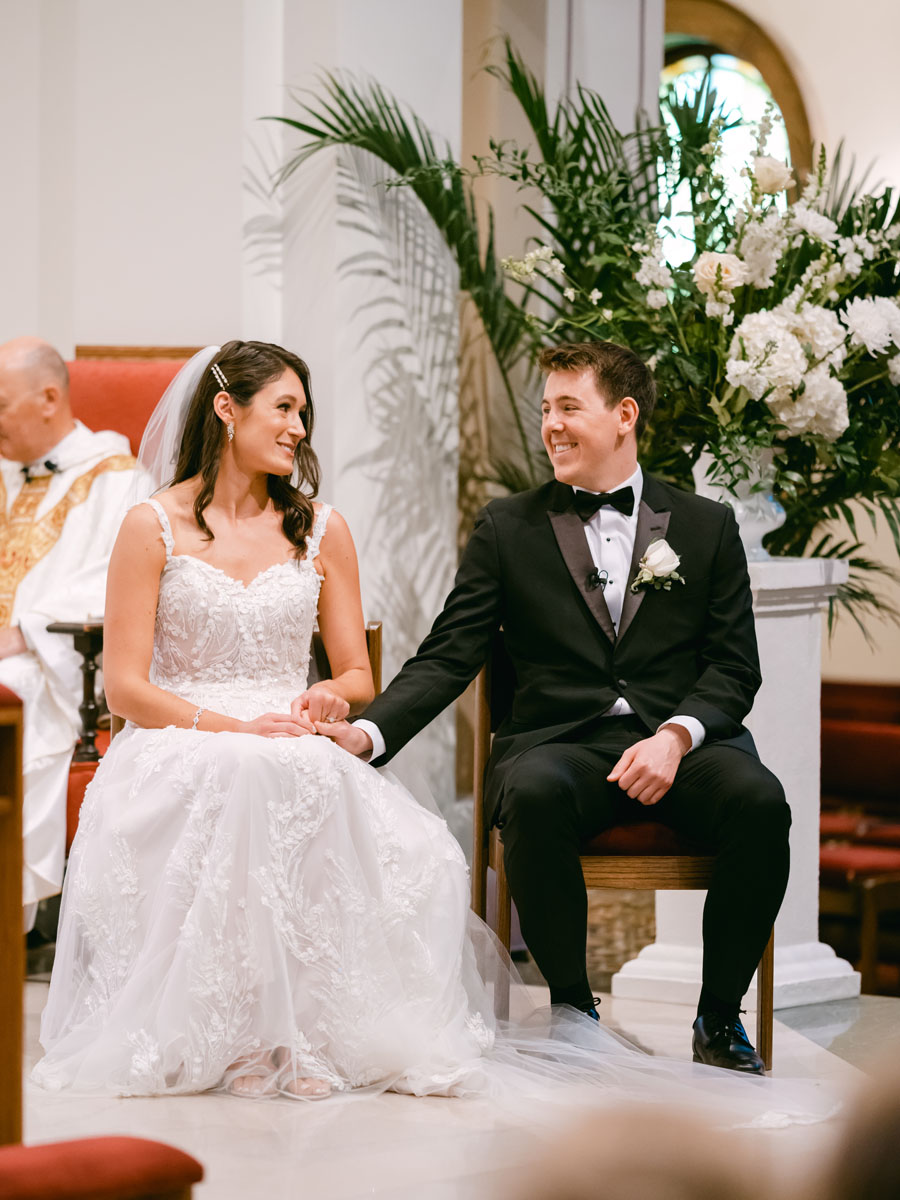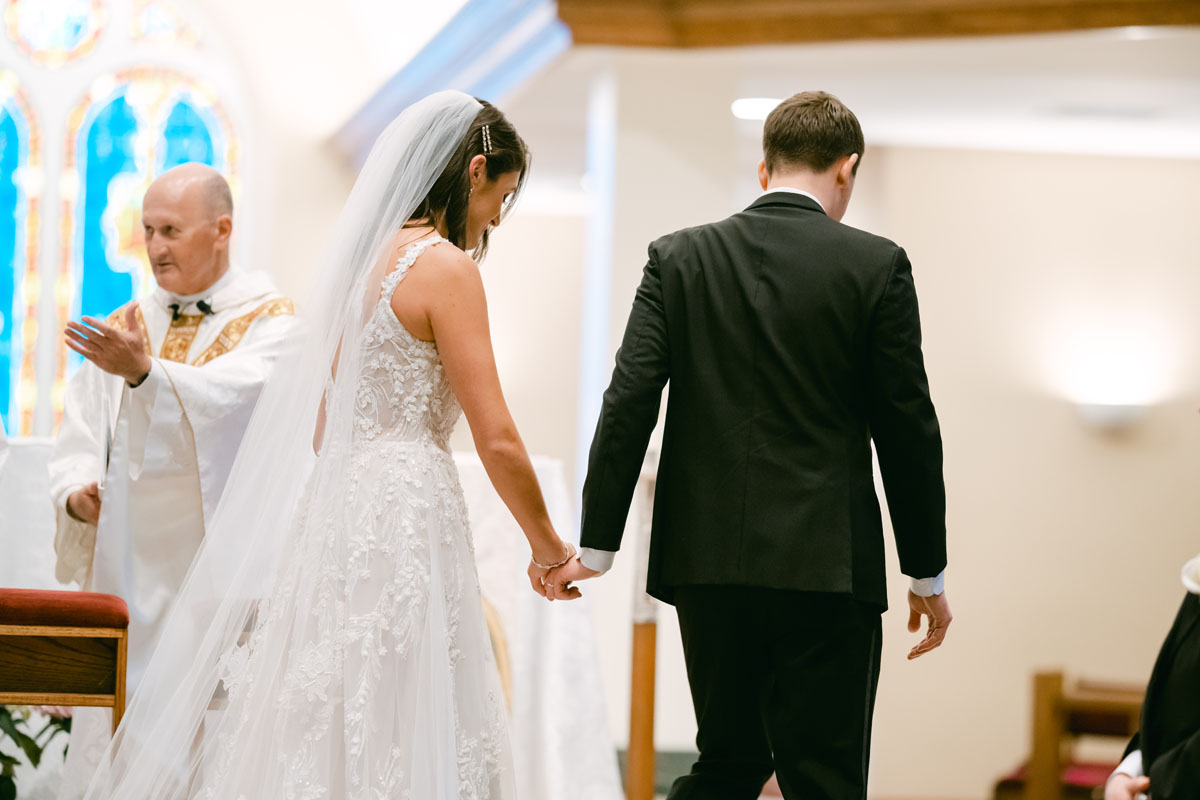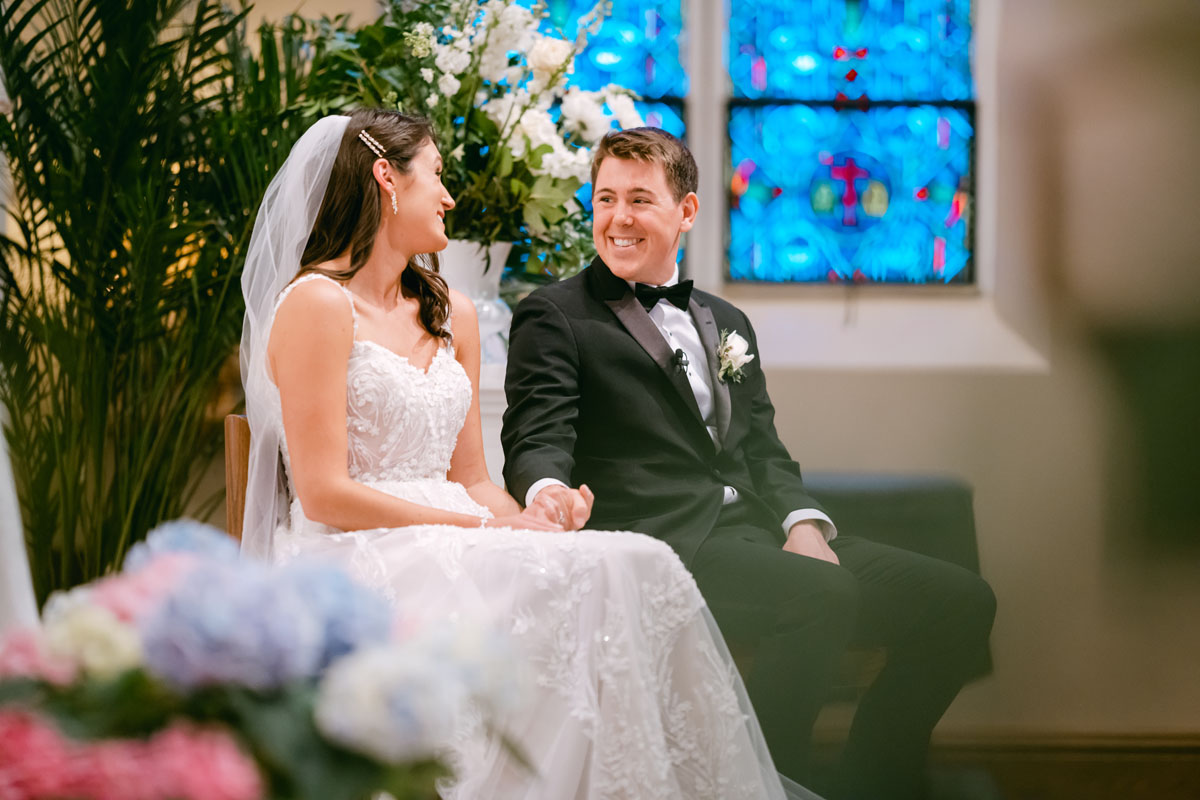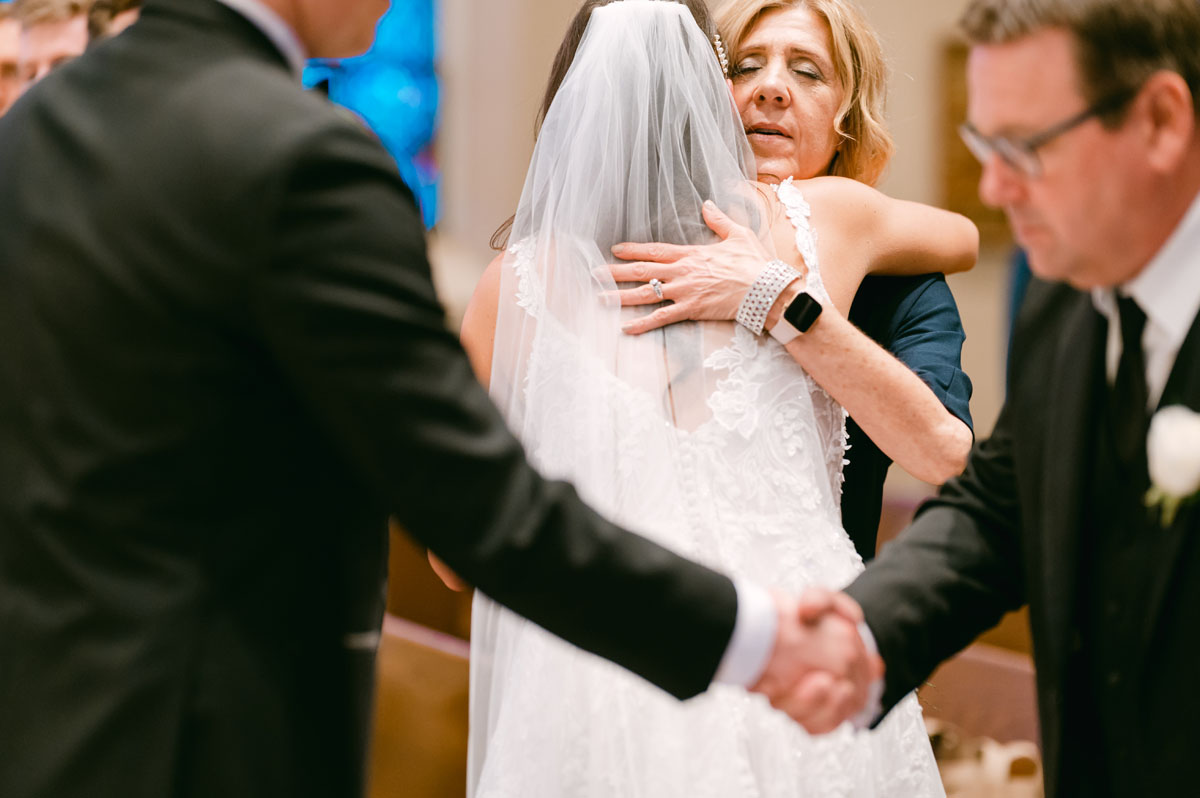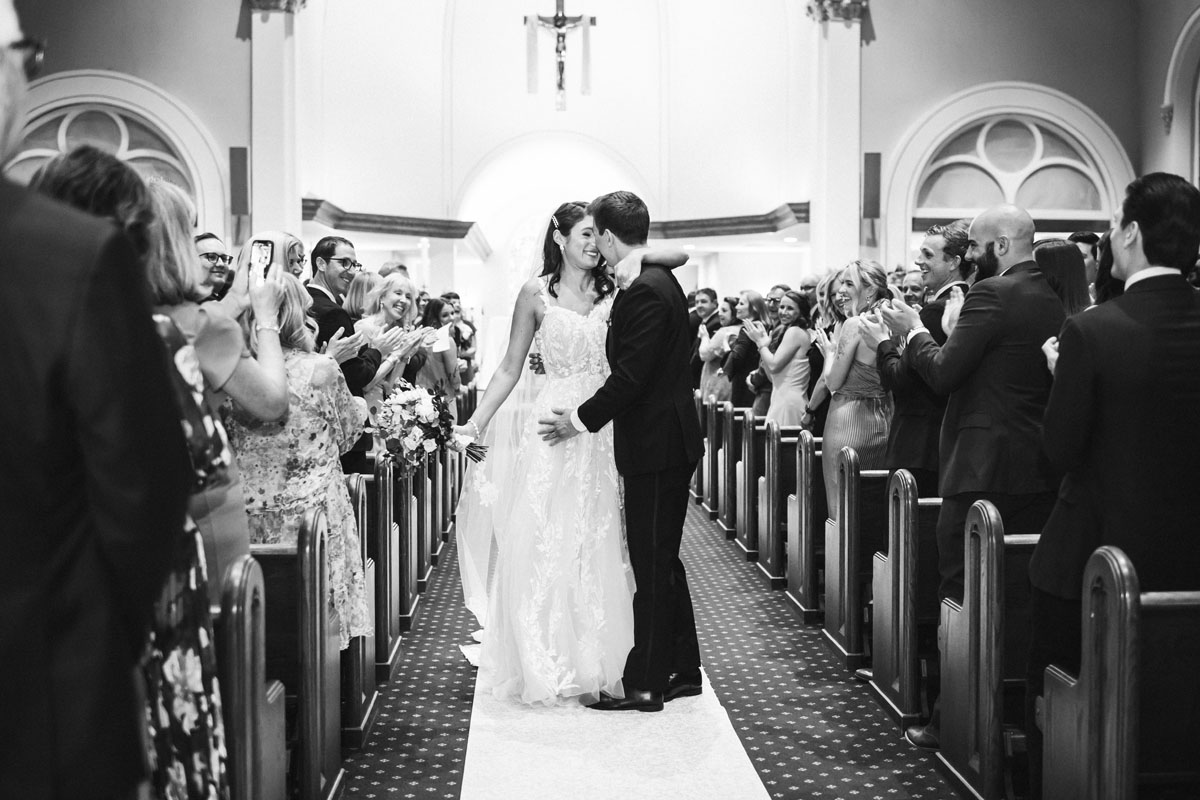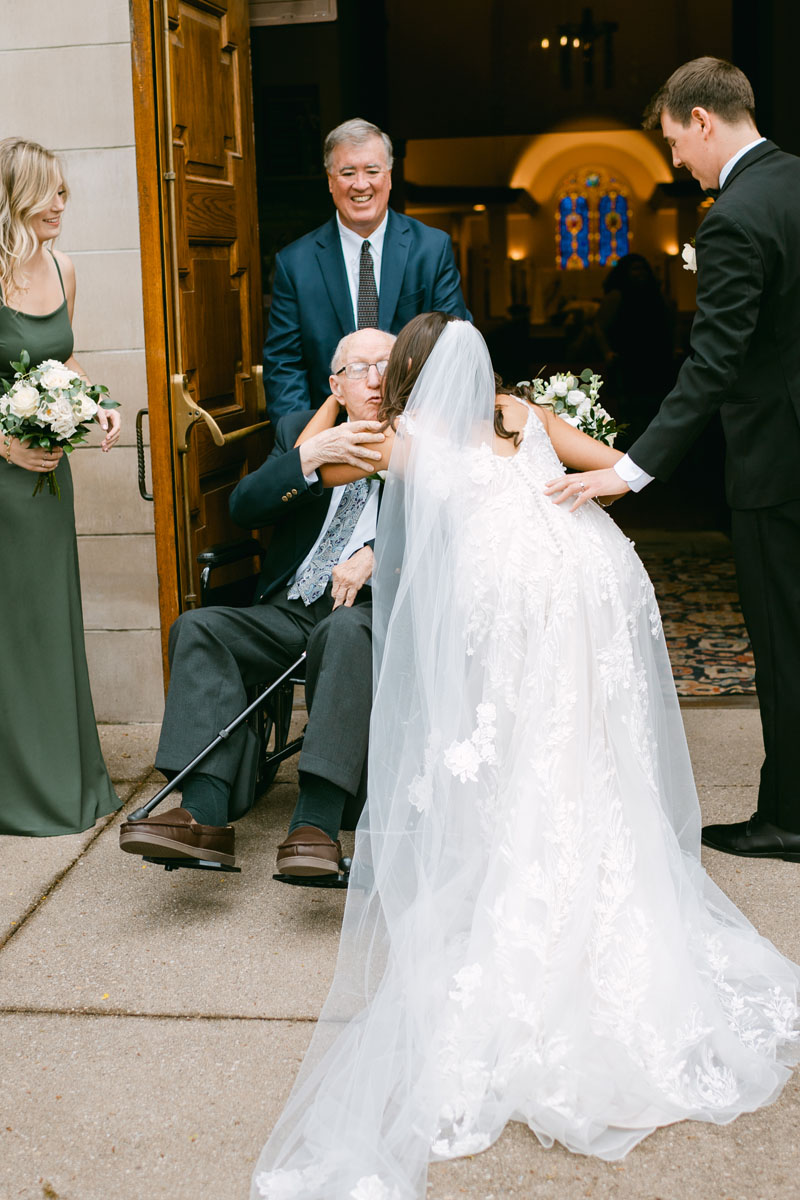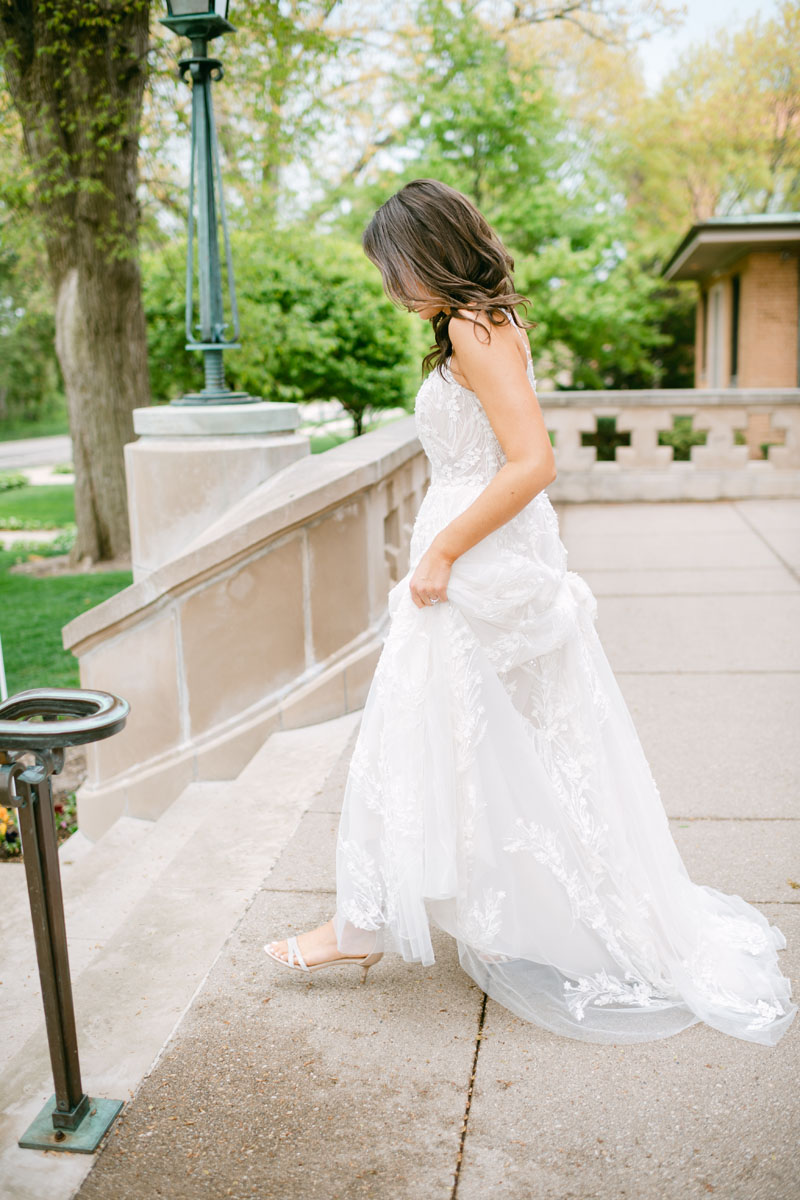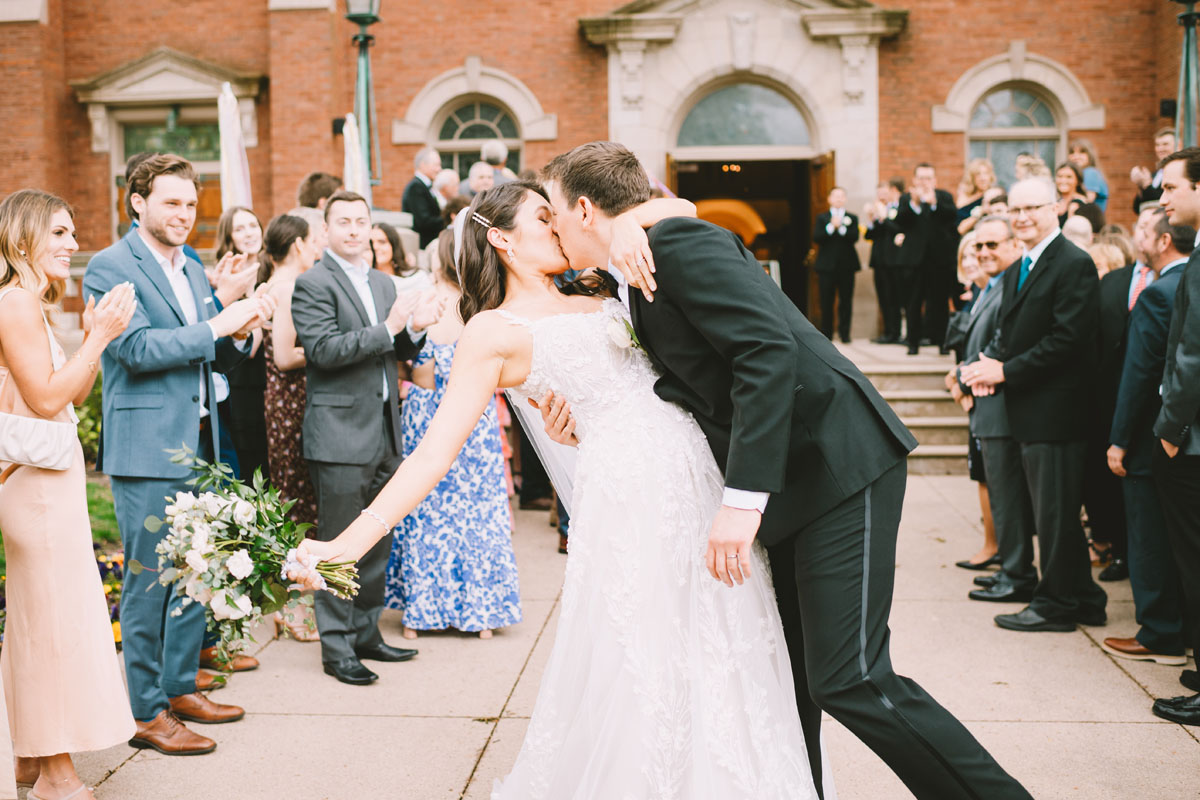 With the violin music swirling around the church, Grace's dad walked her down their aisle. Her mom watched with bittersweet tears. The traditional catholic ceremony concluded with the couple sharing their first kiss. And they had to get a few more kisses in walking down the aisle and the ceremony exit.
On the patio of their Armour House wedding reception, classic old fashioned cocktails were passed around. Because it was such a perfect day, guests were able to enjoy the weather on the patio or in the library.
Making a big entrance, the bride and groom walked down the Armour House staircase officially as husband and wife. With her two sisters and his four brothers toasting the sweet couple, it was fun to hear their stories. Not surprising, this is a couple truly loved by everyone they touch.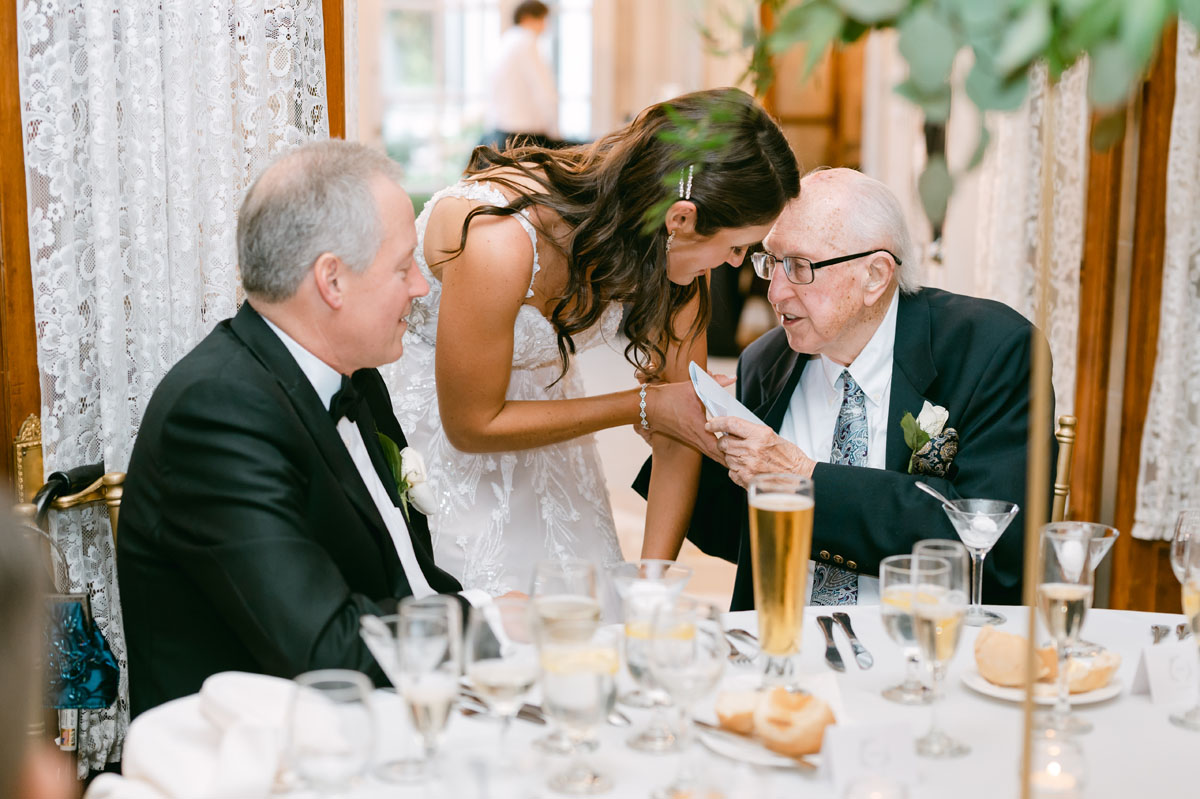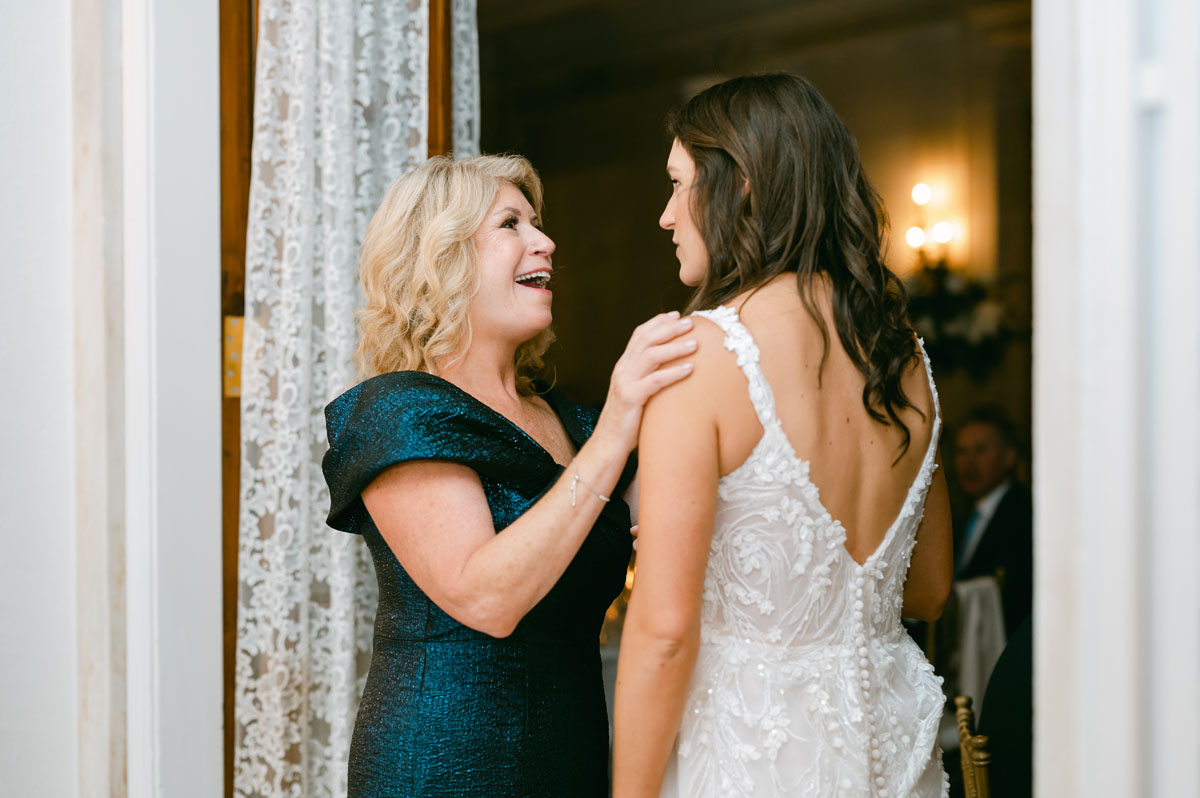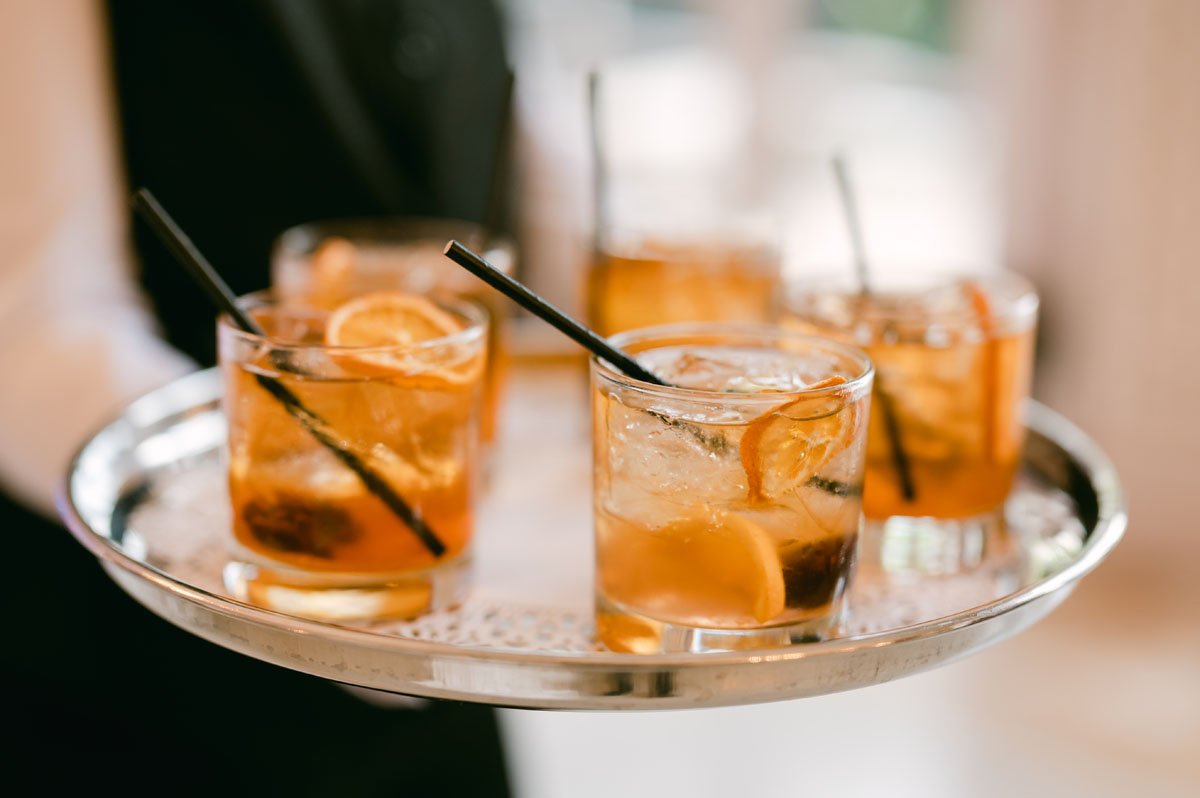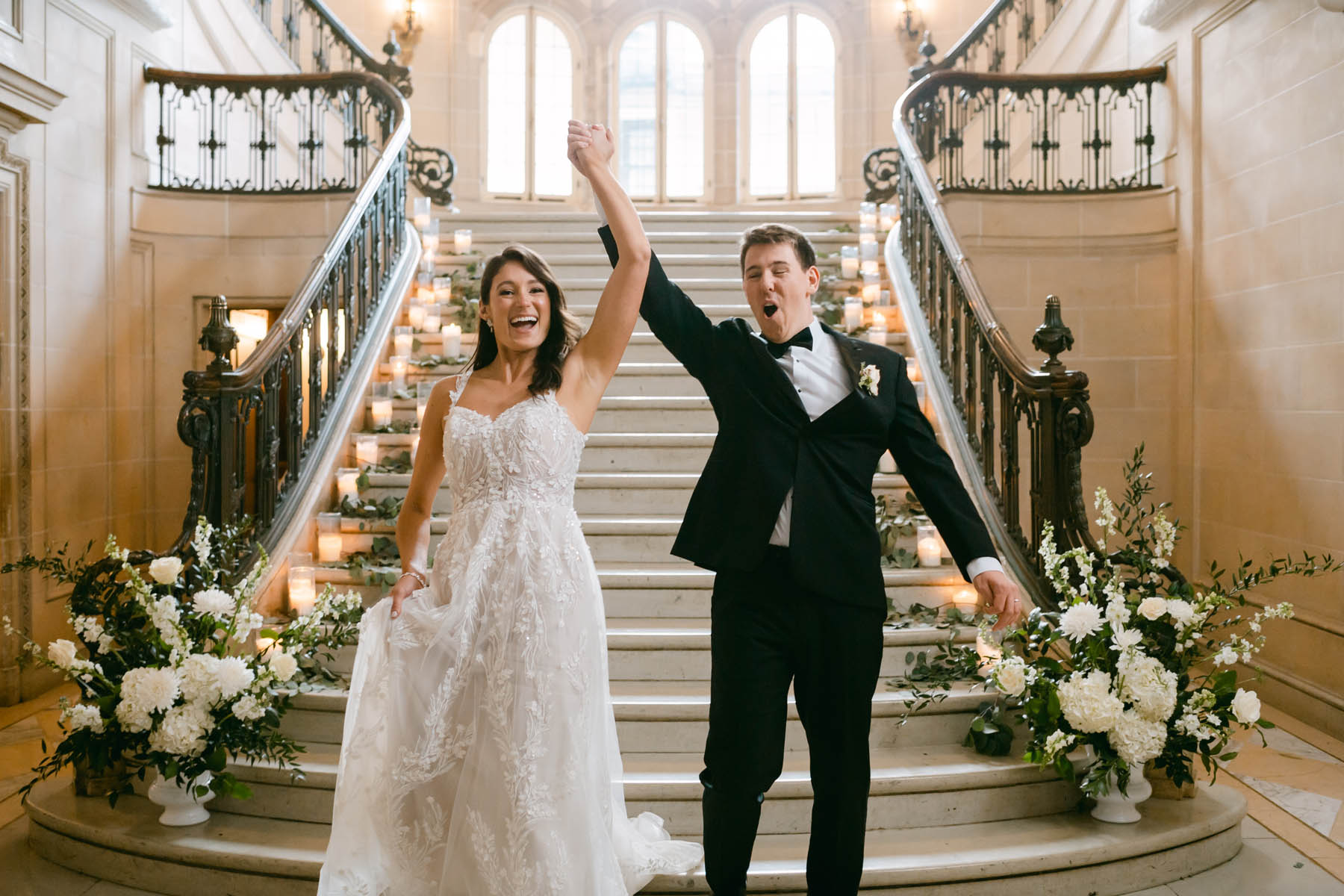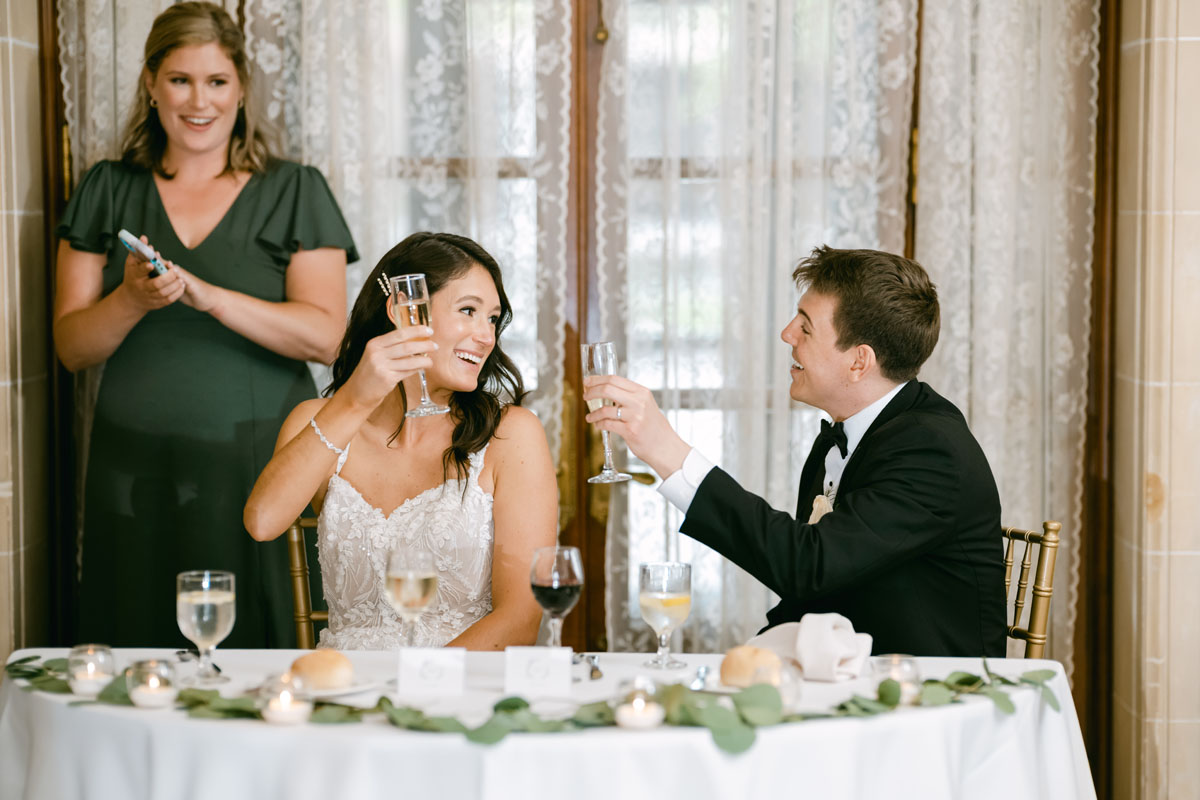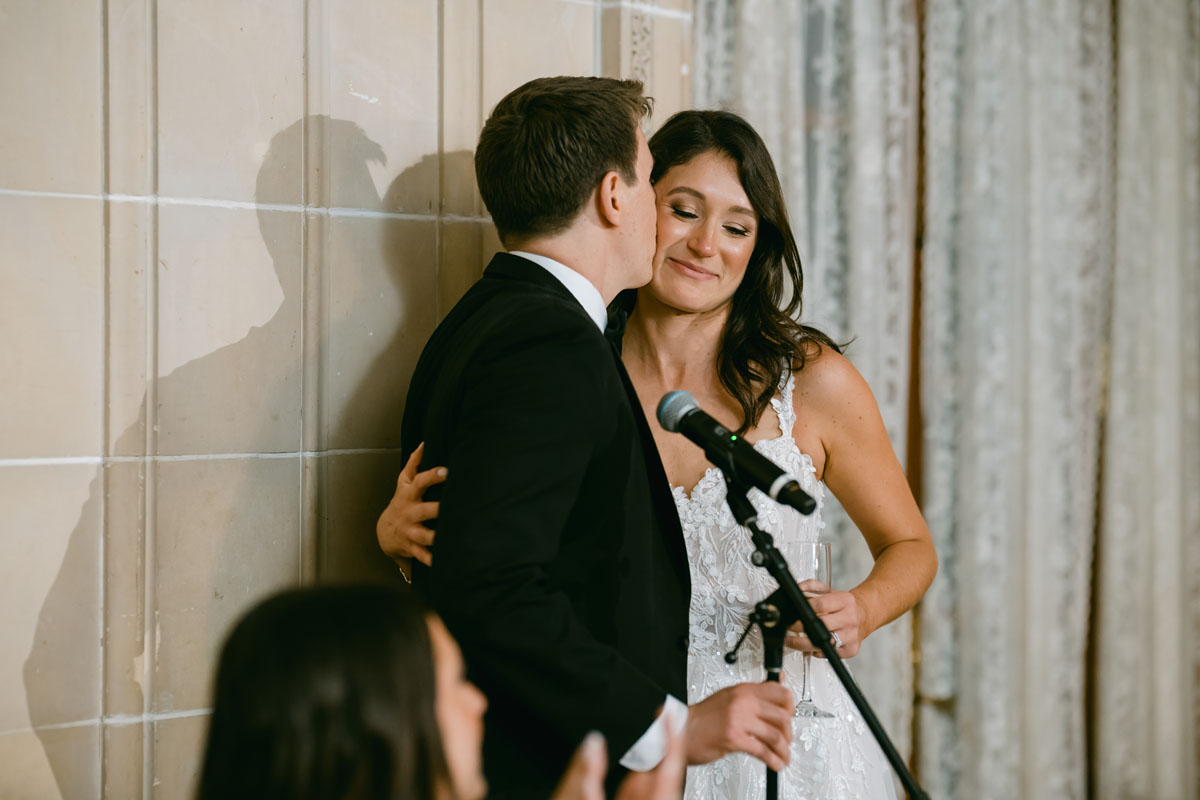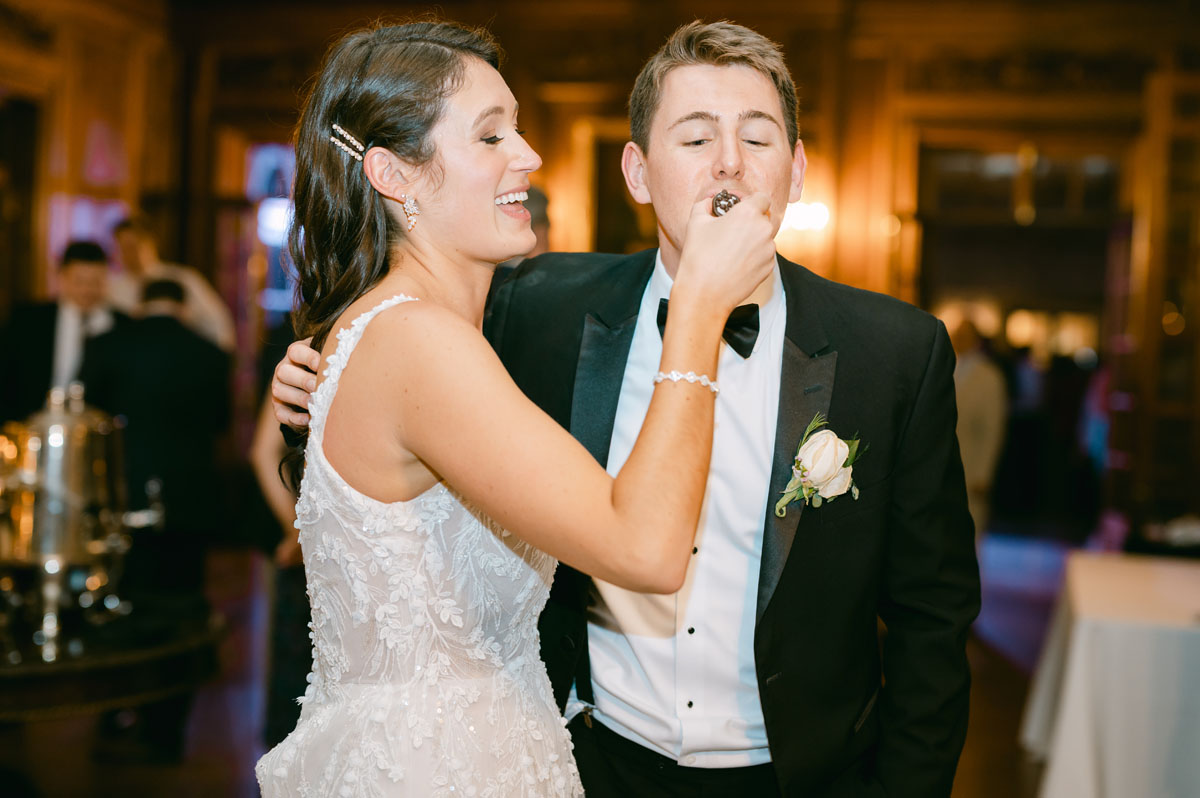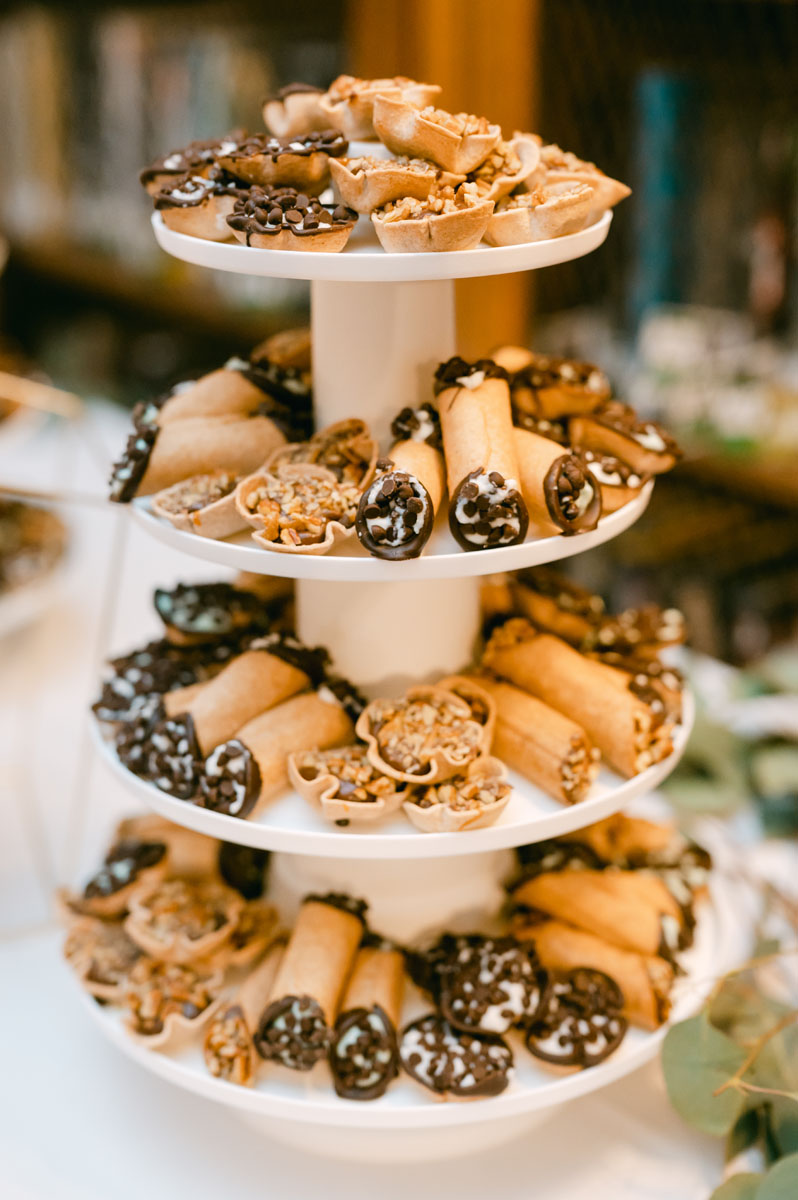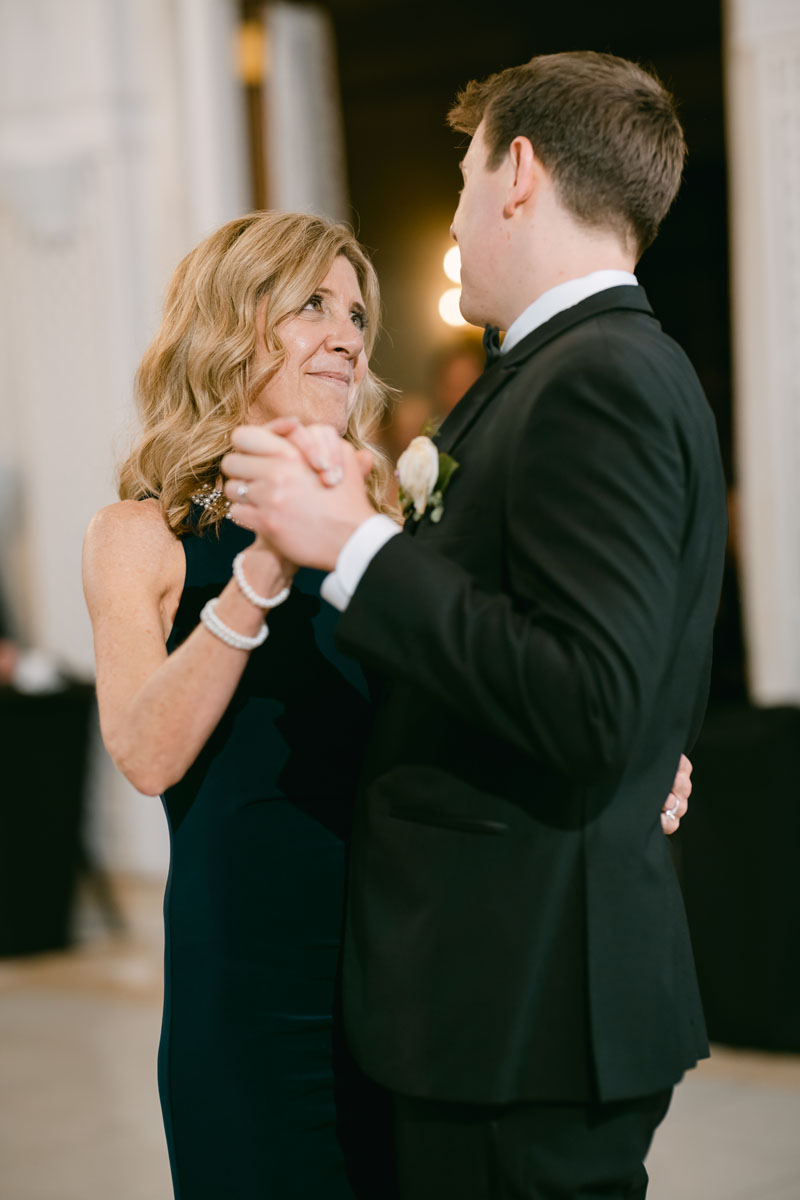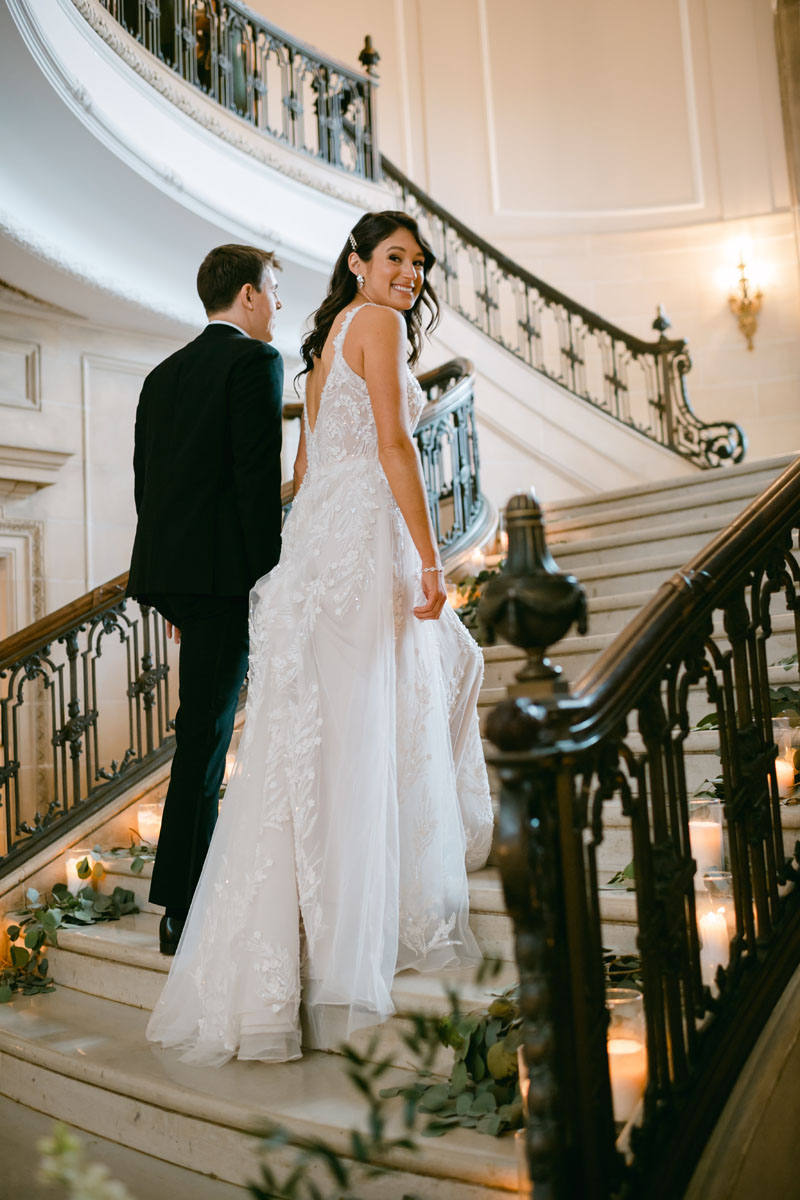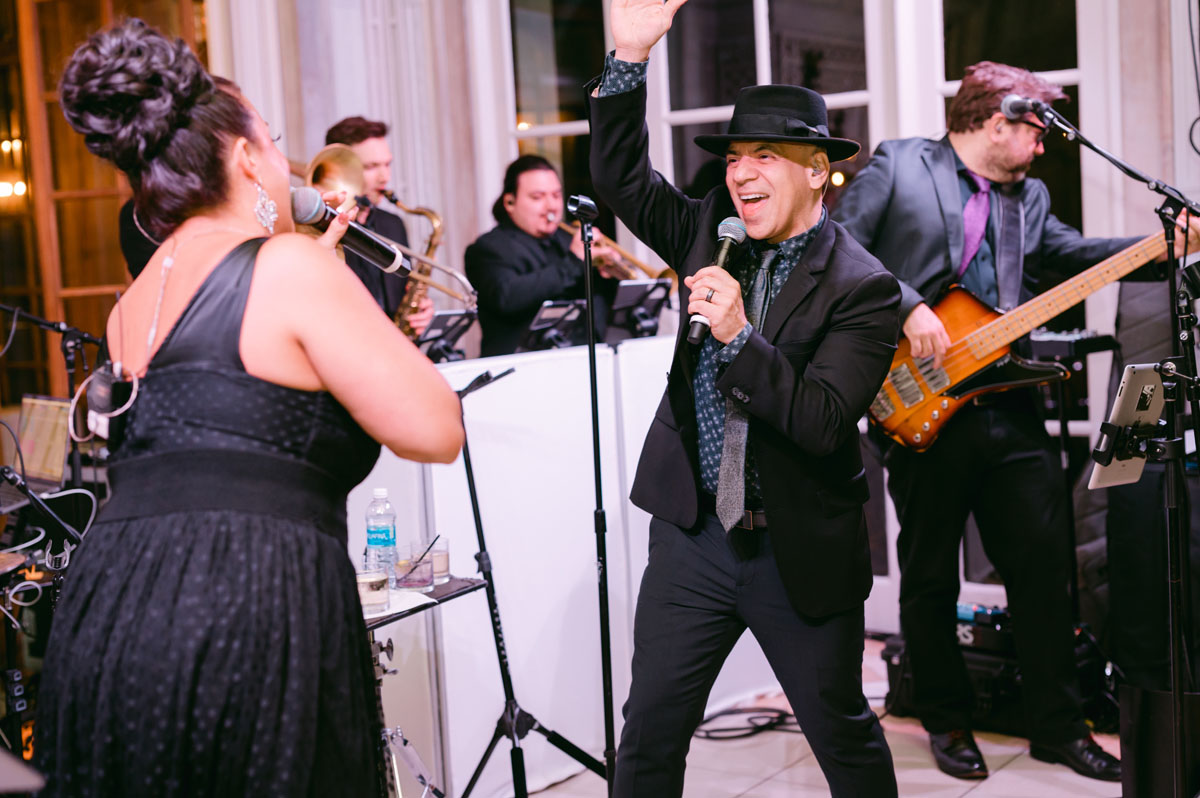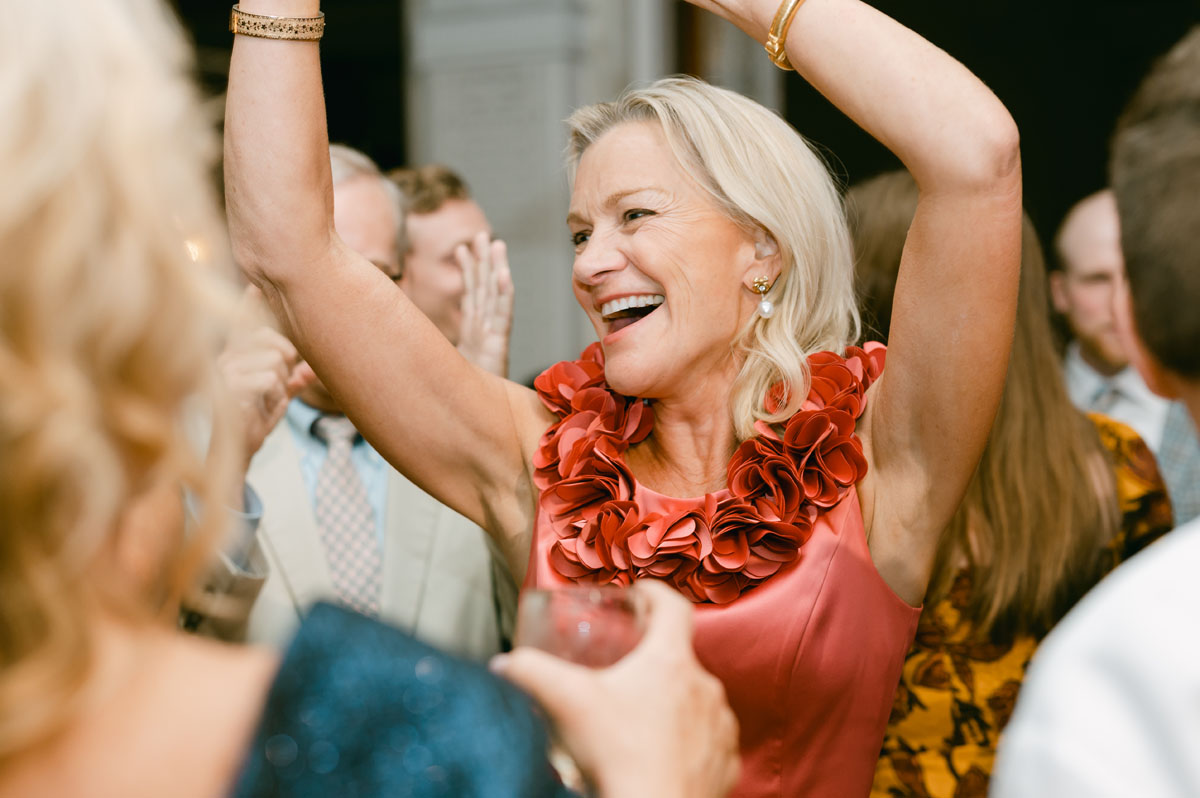 Getting Ready/Reception - Armour House | Beauty - Brides by Kelly | Planning - Sarah Kathleen Events | Florals - Lake Forest Flowers | Ceremony - Church of St. Mary | Sweets - Deer Field Bakery | Jams - Magnificent Events | Ride - Avital Limousine