Meredith + Kevin's chic summer Blackstone Hotel wedding was filled with so many sweet wedding day moments!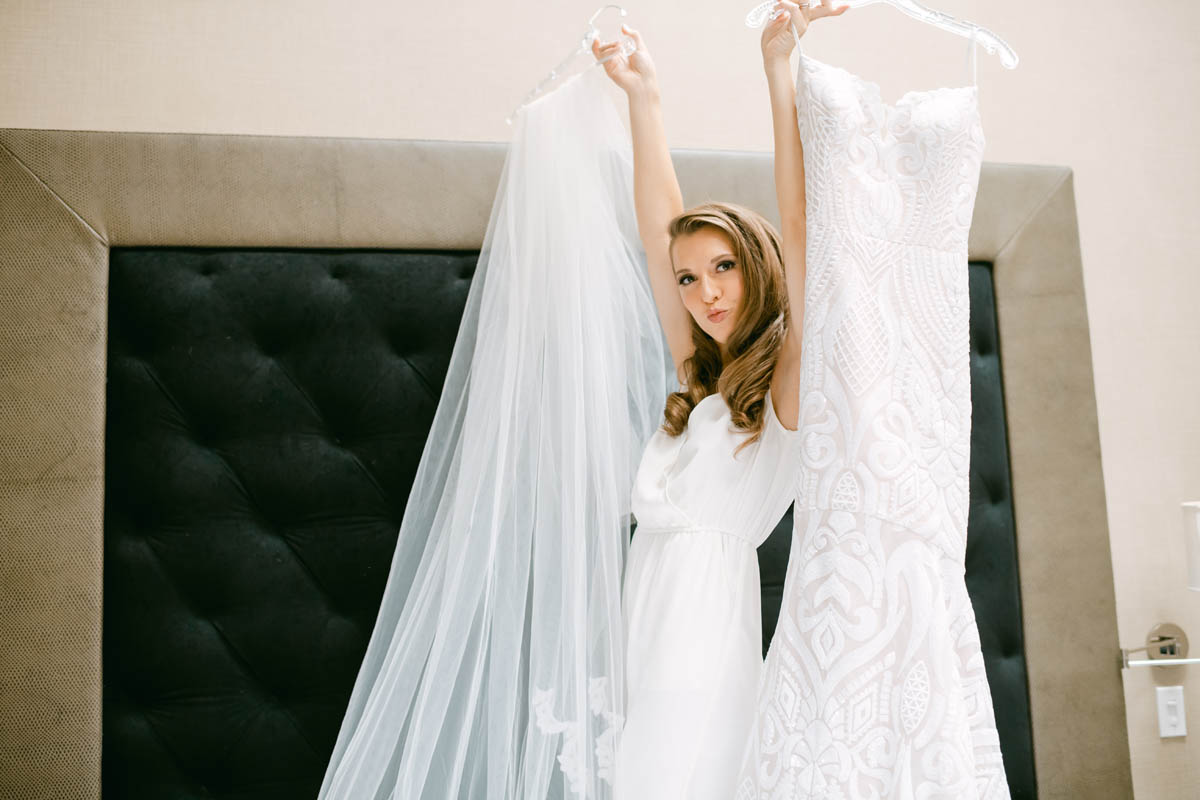 Meredith + Kevin finally had their dream wedding and it was a perfect summer day.
The beautiful bride got ready with her bride crew in the heaven suite for their summer Blackstone hotel wedding. The ladies wore matching jumpsuits and were gifted custom Kate Spade jewelry boxes.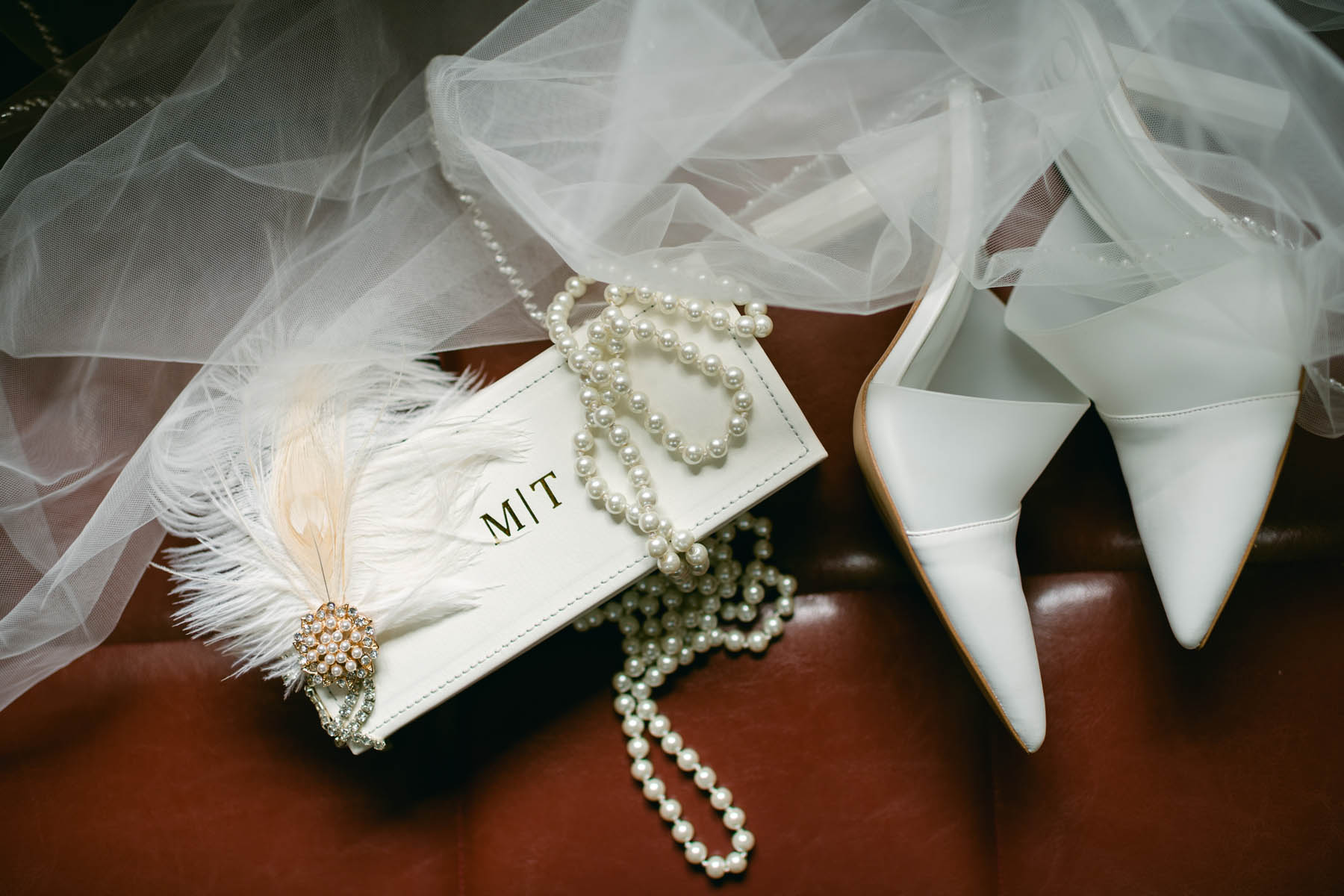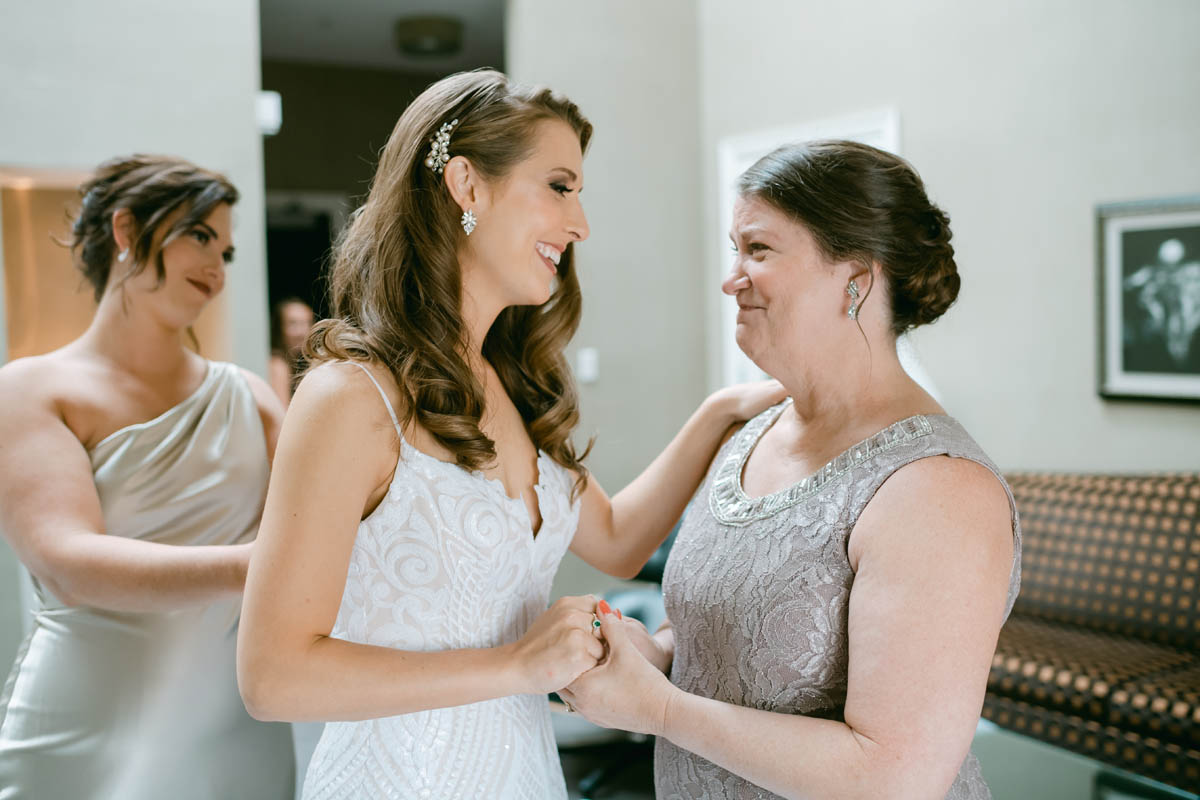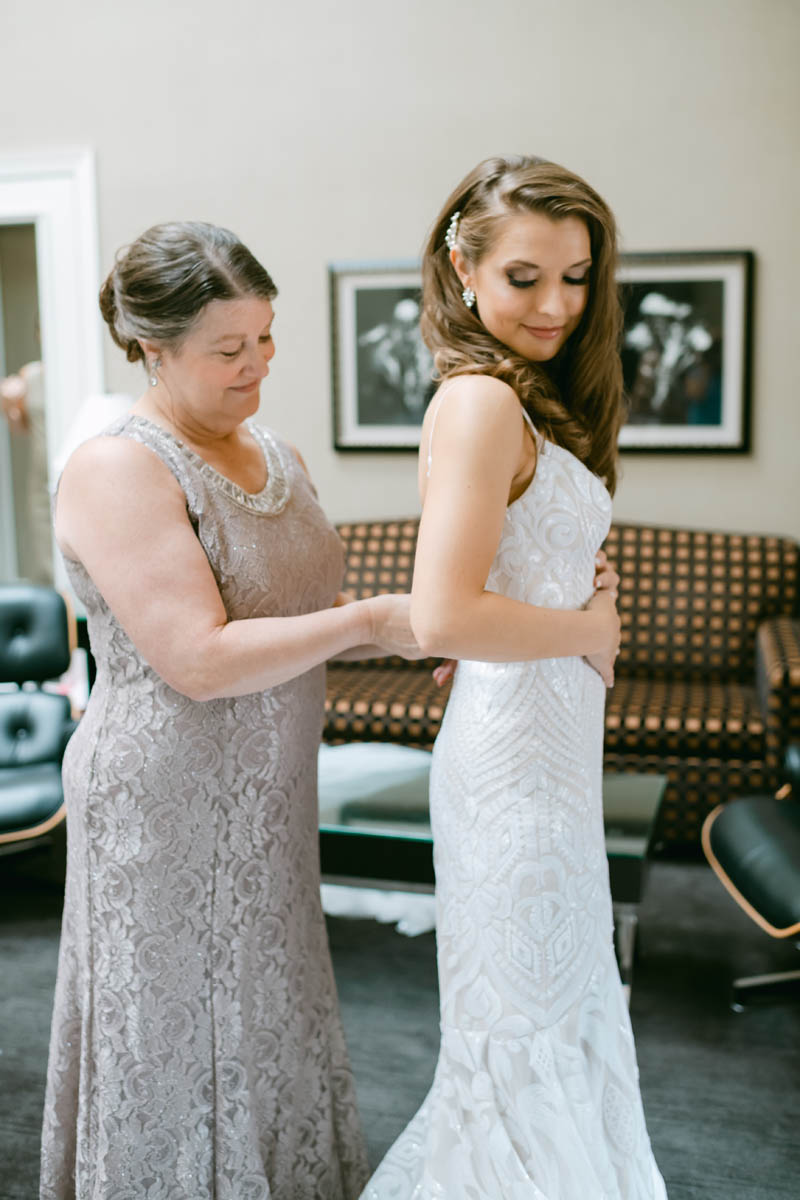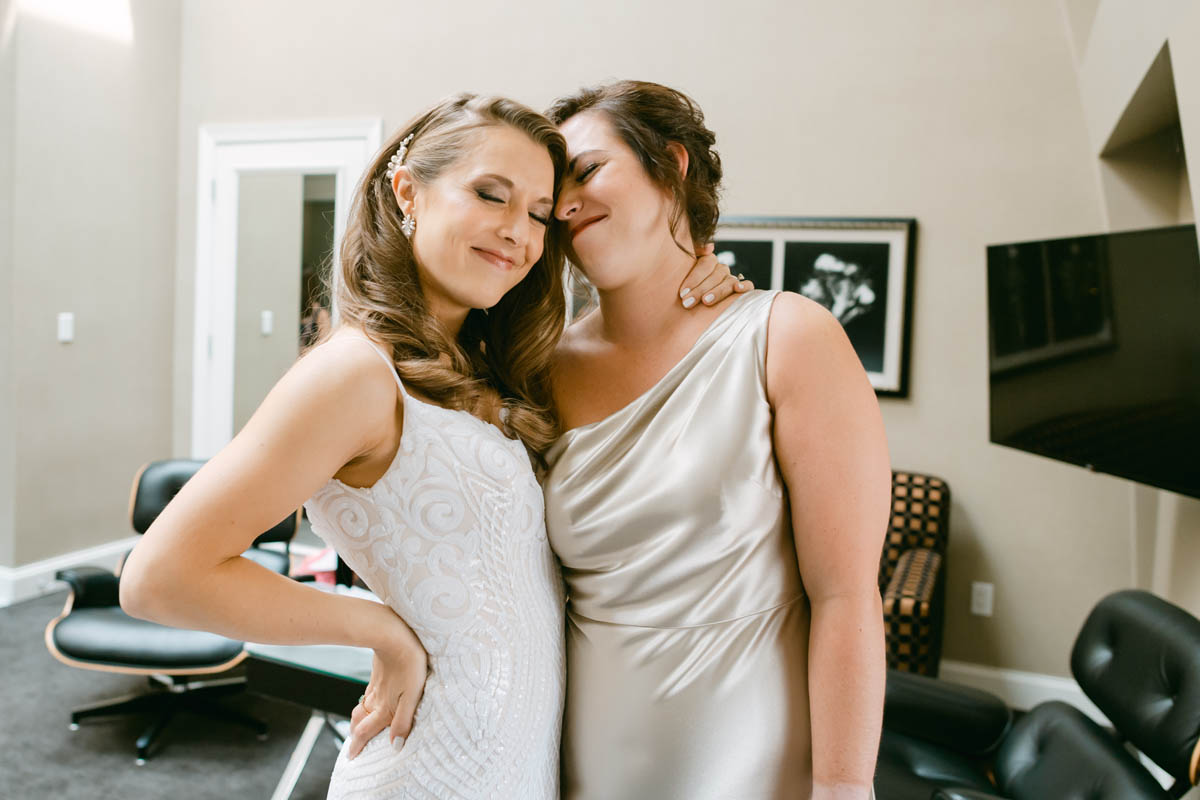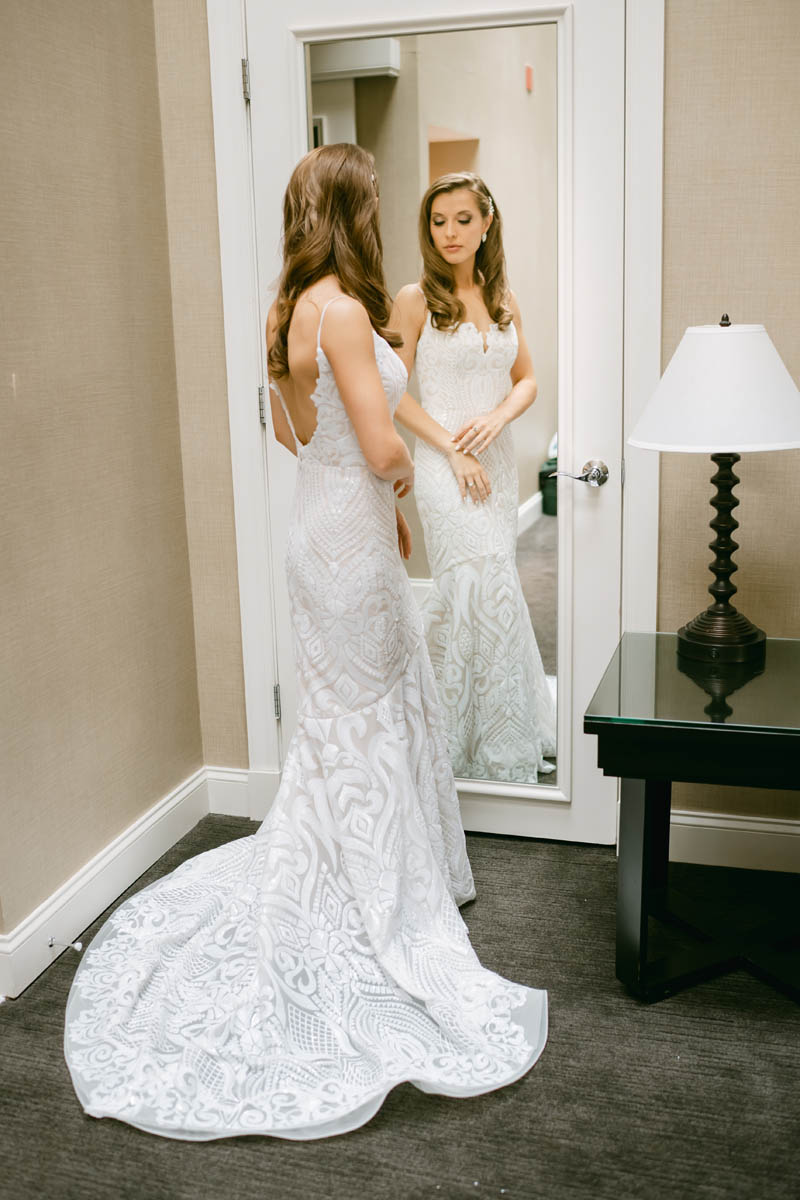 "I knew he was the one for her even before she did. He's incredibly sharp, a handsome confident man. Kindest soul, a heart of pure gold, a goofball. But somehow goes to Duke and graduates magna cum laude. Anyone who can do, that can win Meredith."
Meredith + Kevin wanted some city wedding photos around the riverwalk. Because it was just the two of them and their amazing photographer, we decided to hail a cab to drive us around the city. Getting a cab on Michigan Avenue was a lot tougher than I planned!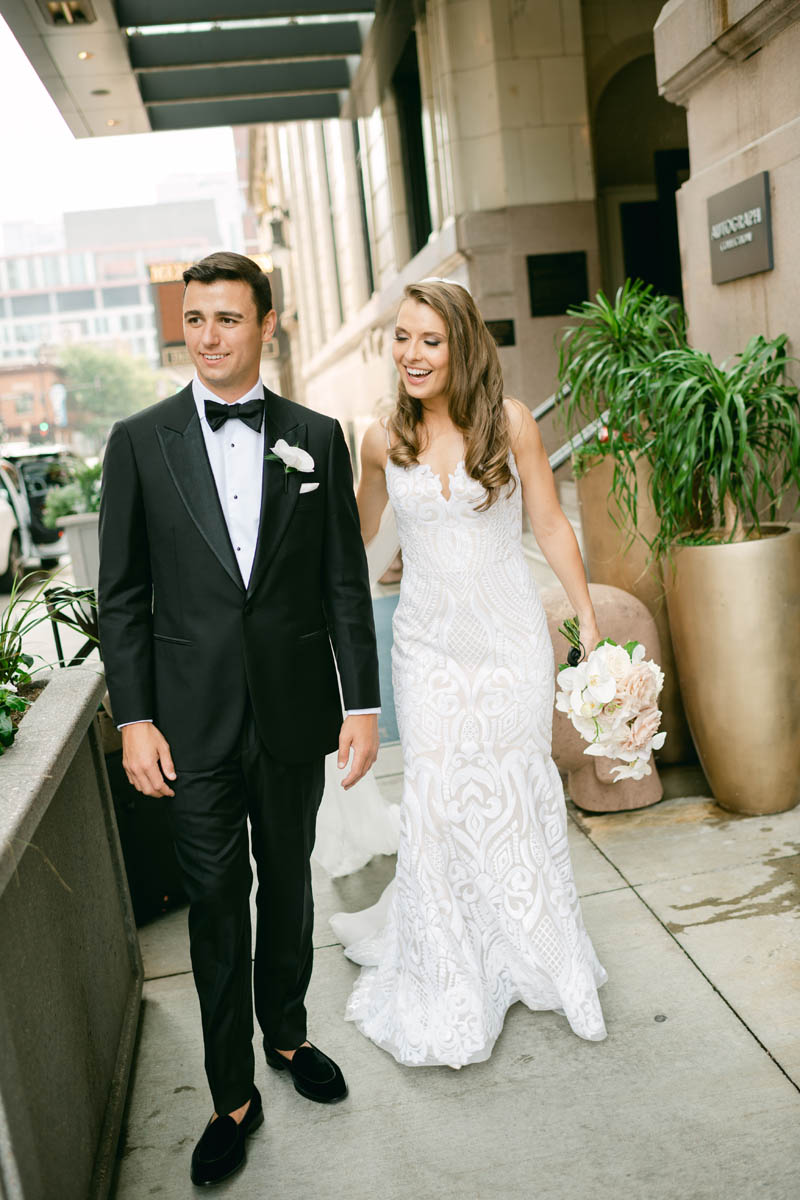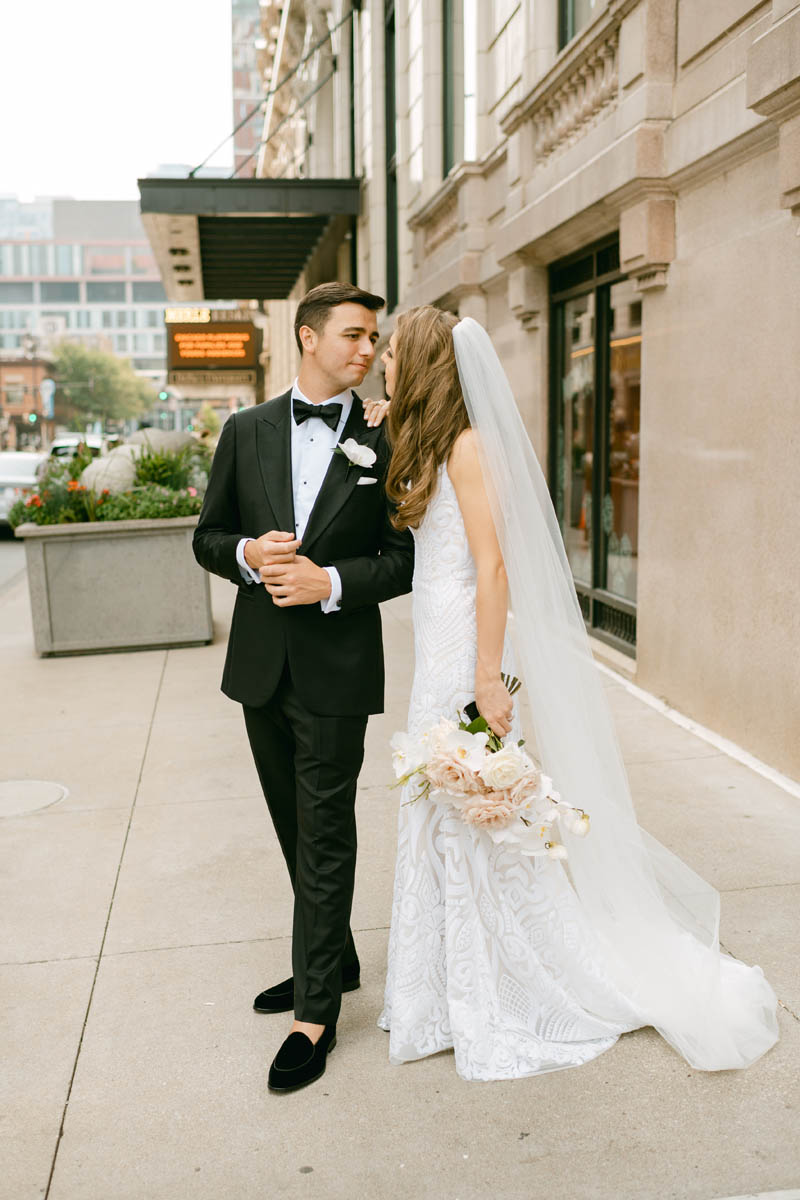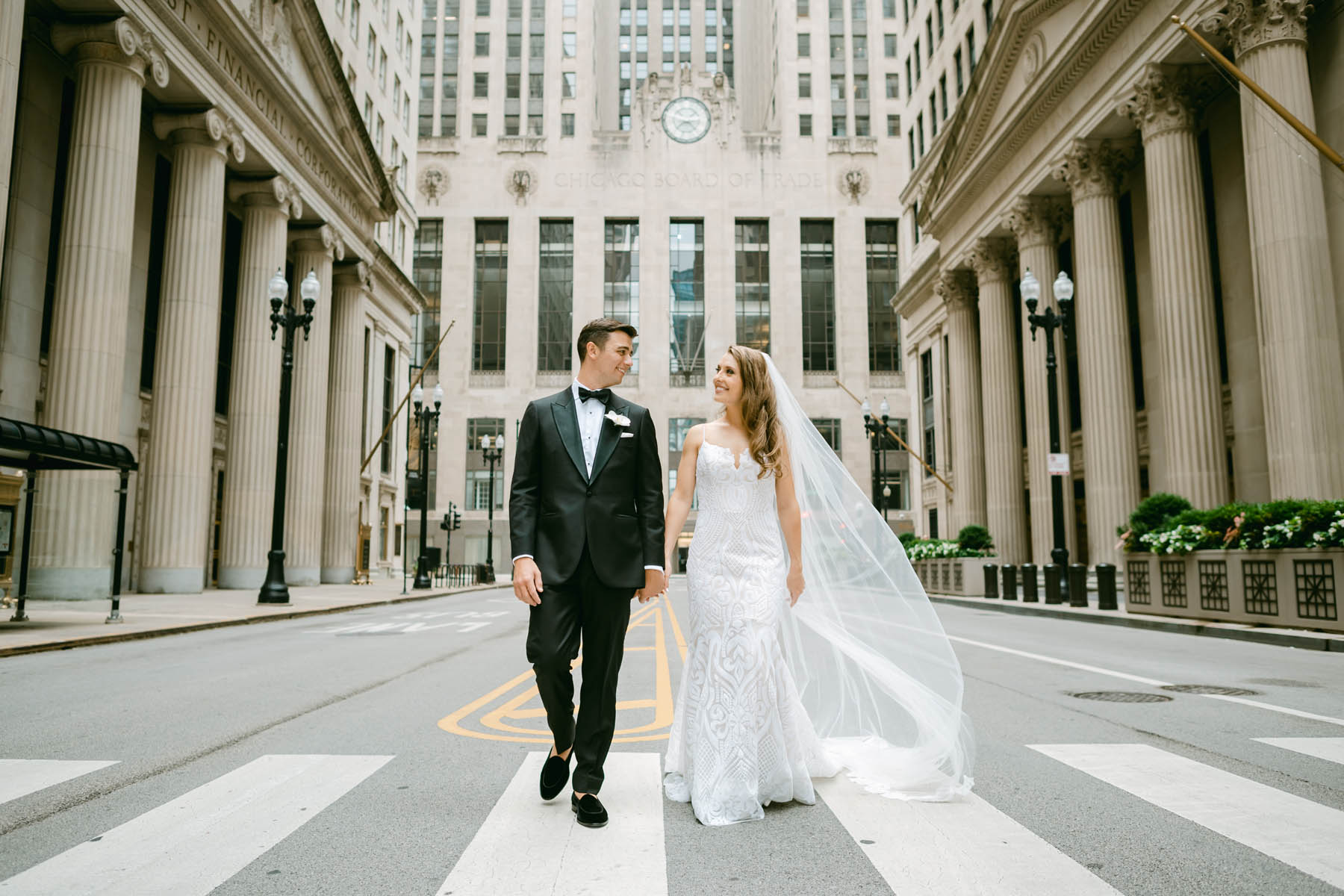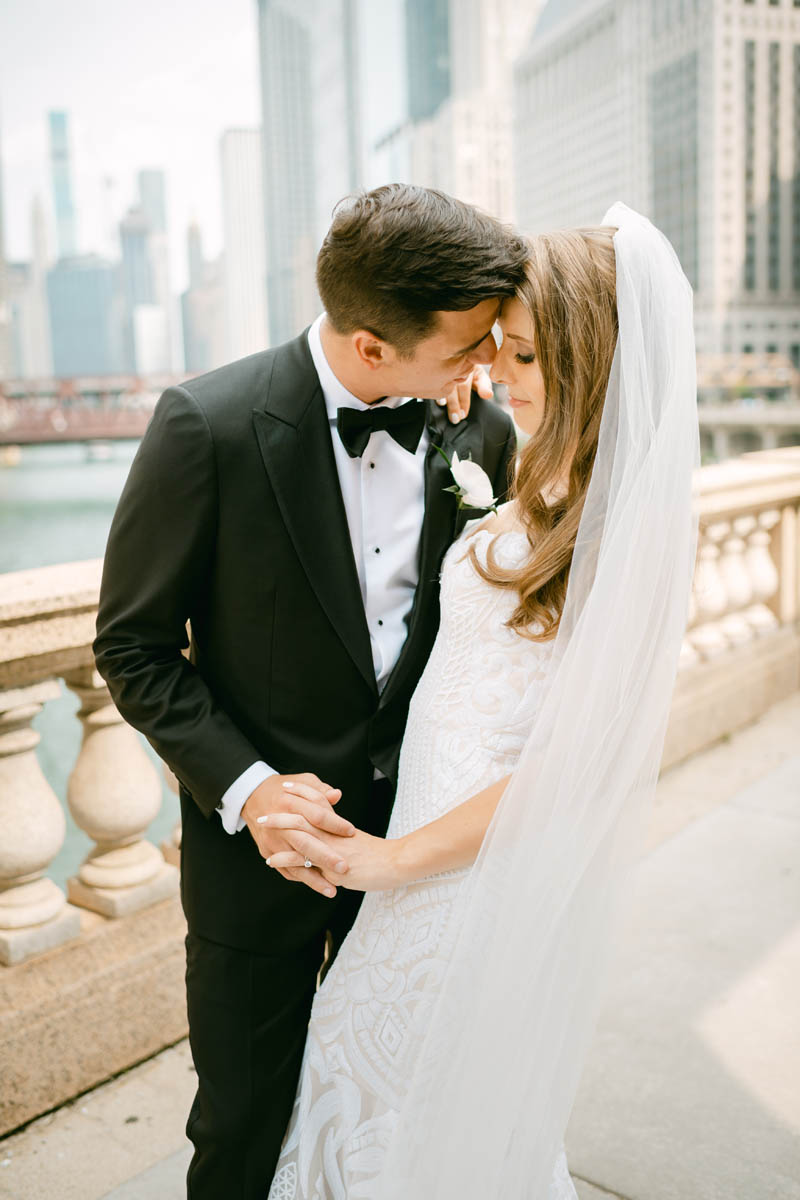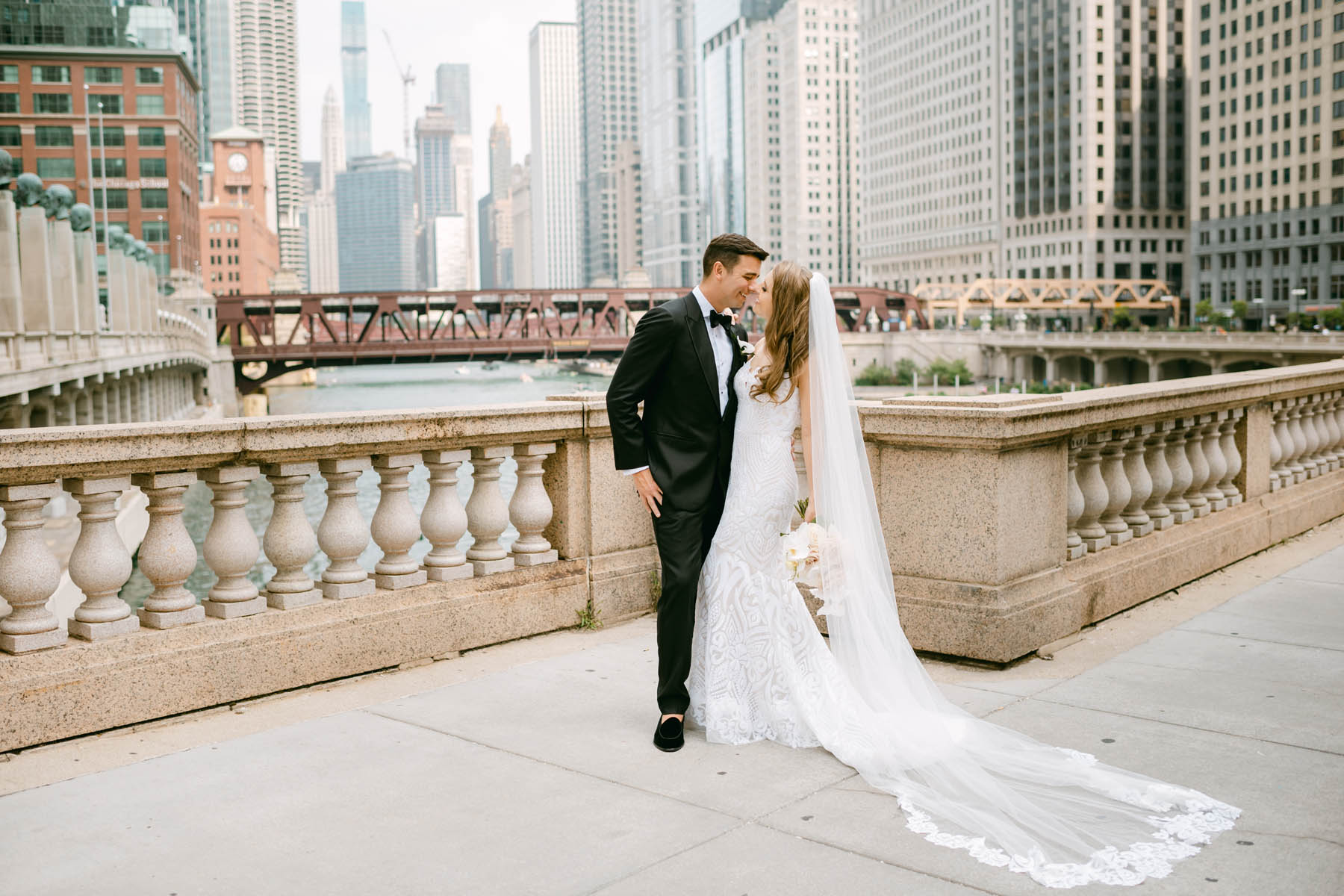 After Kevin saw his stunning bride for the first time, it was time for some fun photos around town! The groom had to hail a cab so we could quickly get to the Board of Trade. Then heading to the riverwalk for classic Chicago wedding photos.
Despite the hot summer weather, the bridal party met in Grant Park. The bridal party got to share some laughs and blow some bubbles. Then they headed back for the Blackstone Hotel wedding ceremony.
"Meredith, your ability to charm our friends and family during the good times. And your ability to make the sacrifices that you do during the tougher times are invaluable personality traits that really make you special. "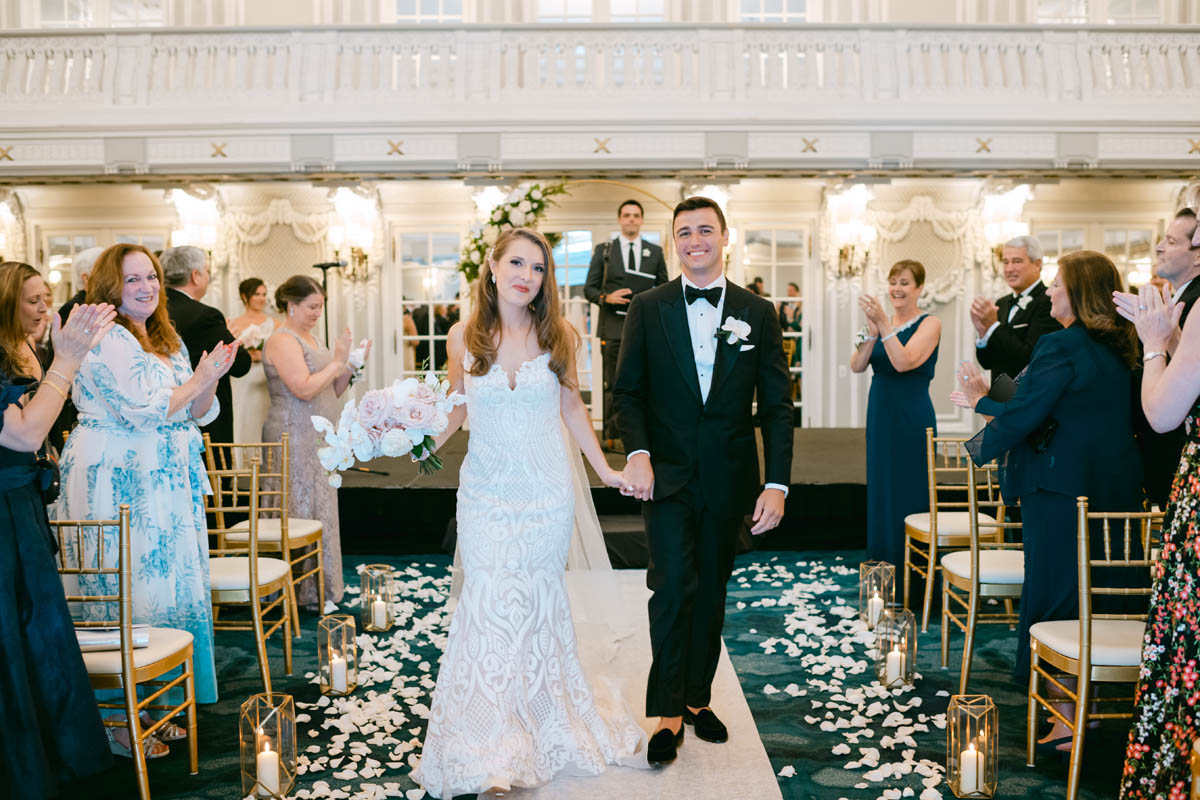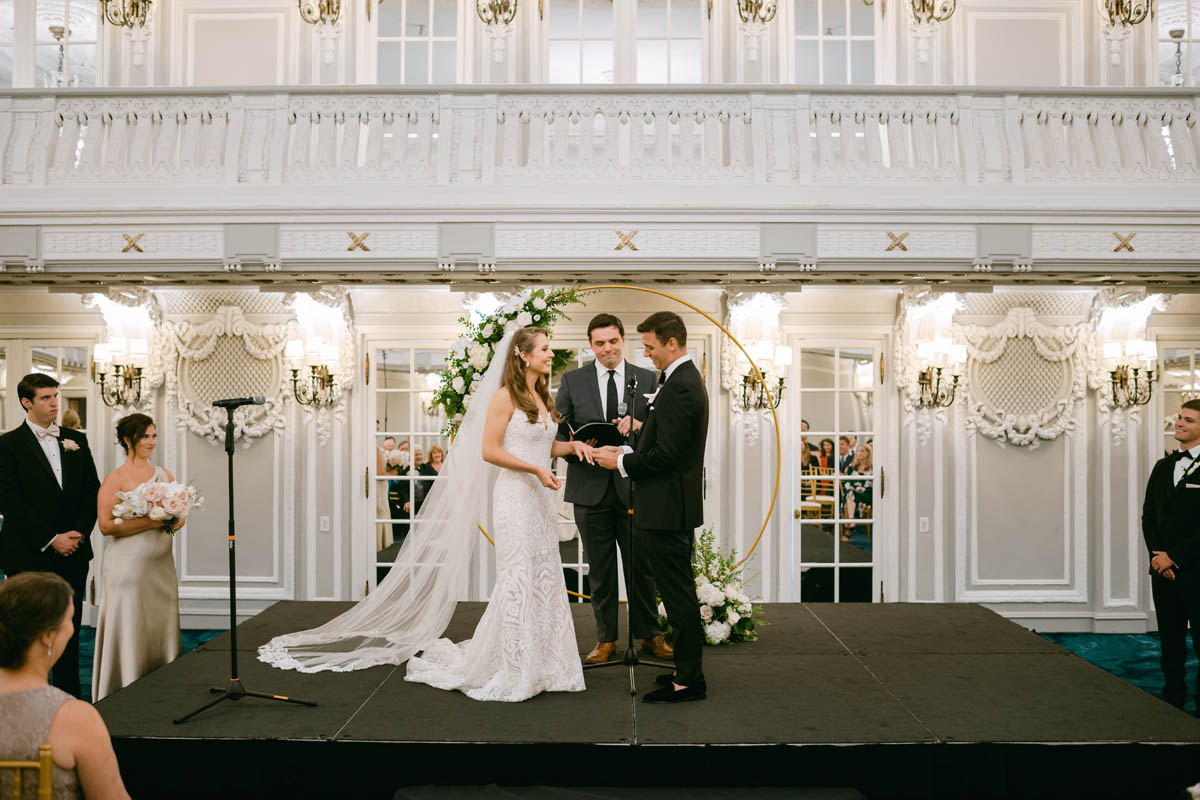 After they officially became hubby and wife, the lovely couple was showered with funny stories and sweet tributes.
"I always knew Kevin was a smart guy, but he solidified it this year, he's a genius. Just in the last year alone, Kevin has skied all over the rockies, went scuba diving down in the islands, and went to the Maldives. He managed to do it all on Meredith's credit card."
"It's incredible that even in a global pandemic, it's not just the Italians in our family that would travel this far for free food and a good party"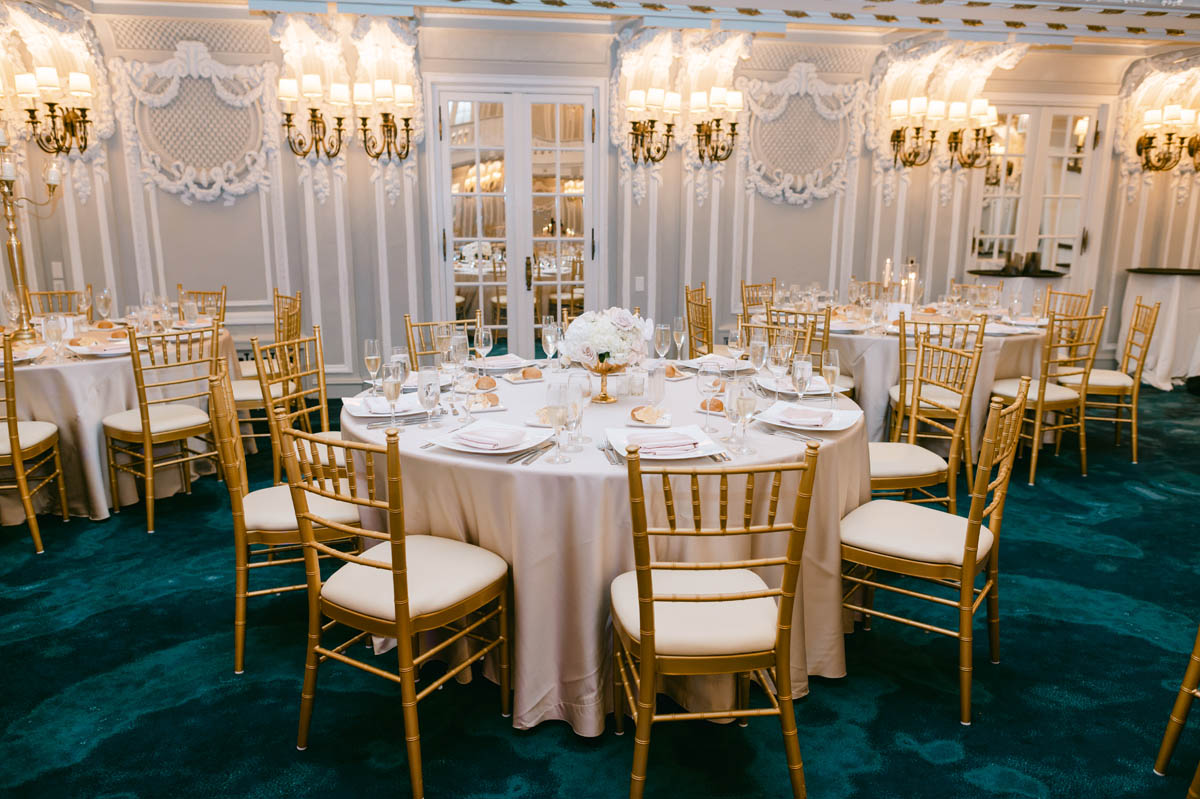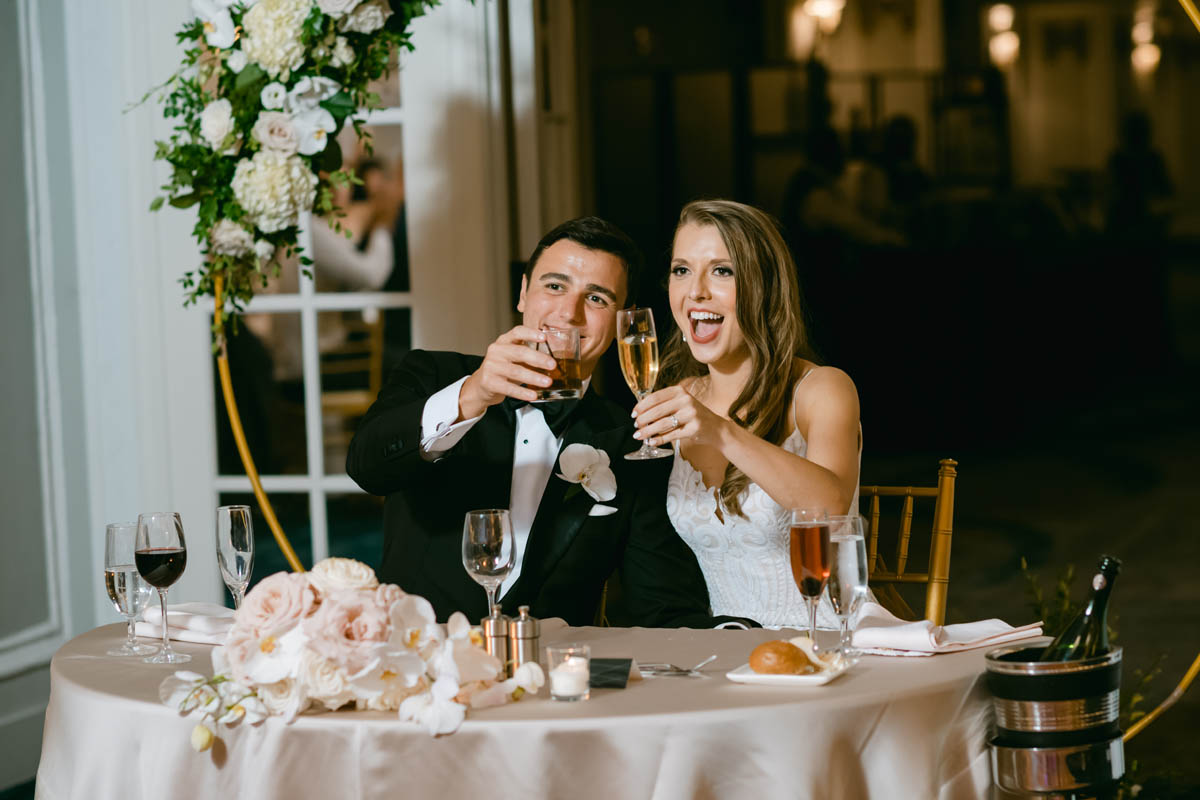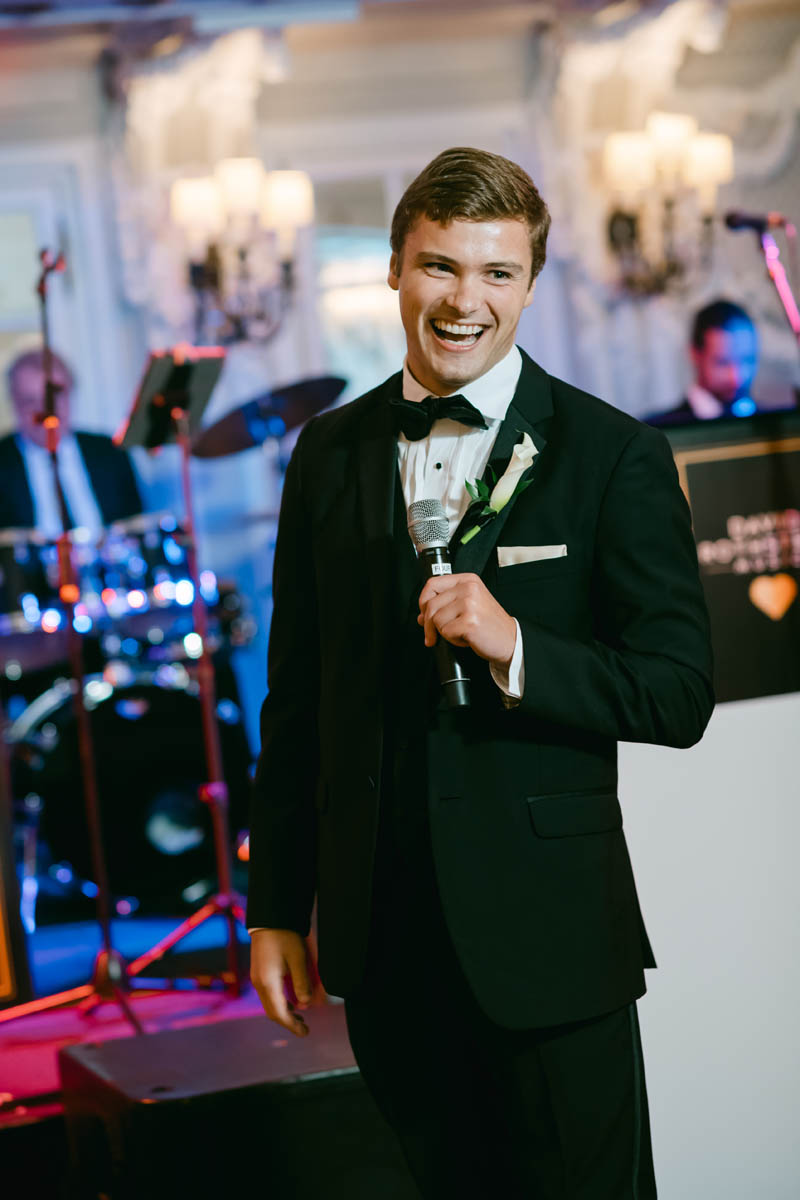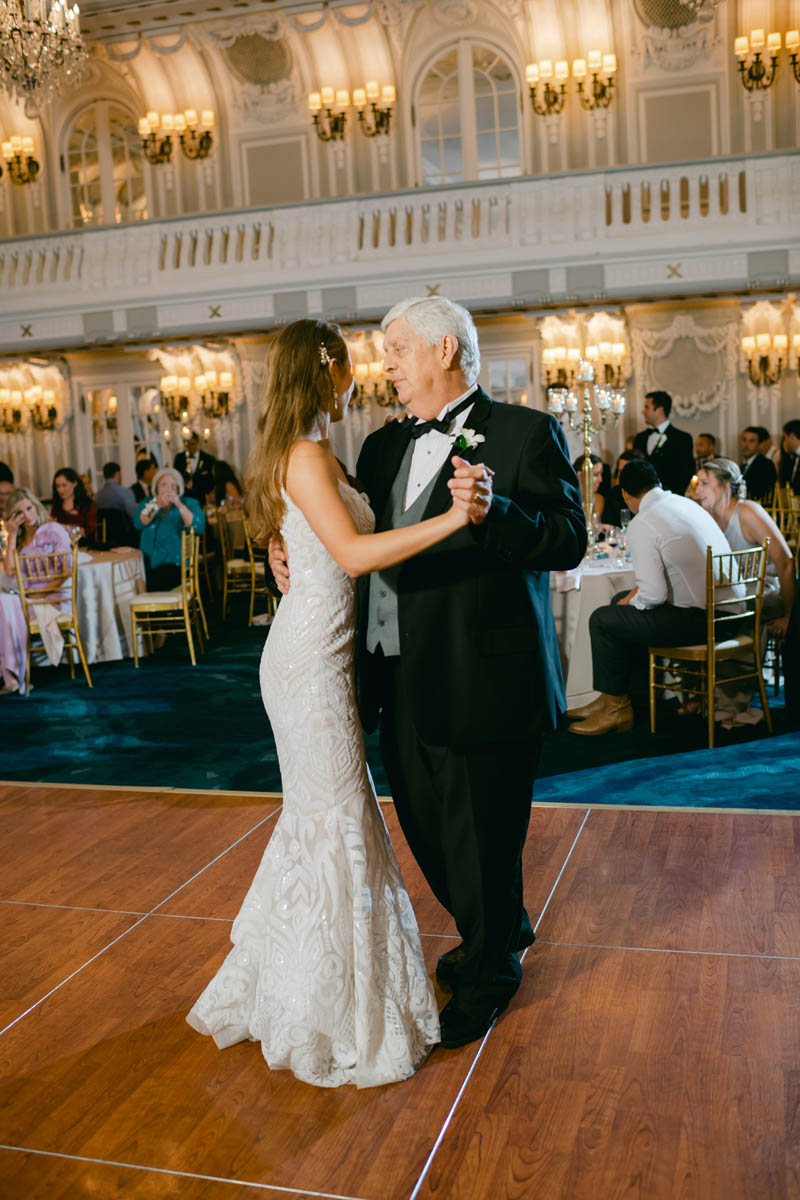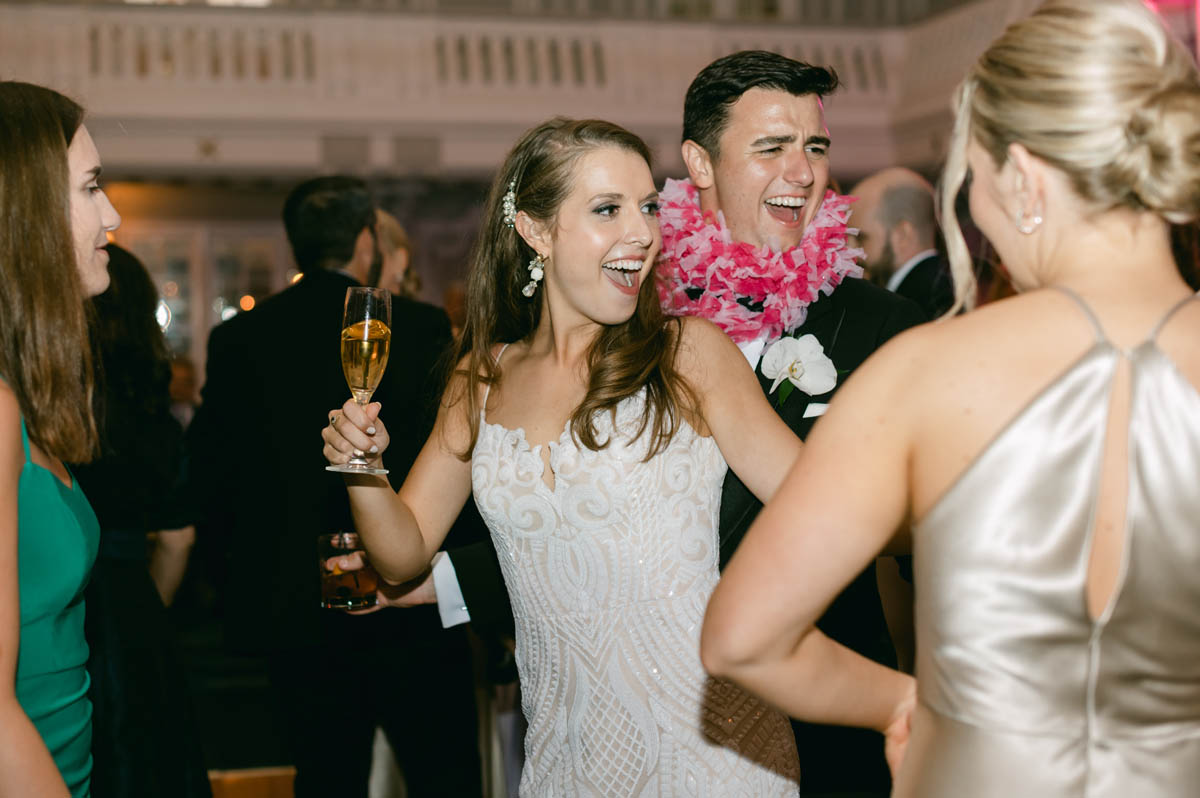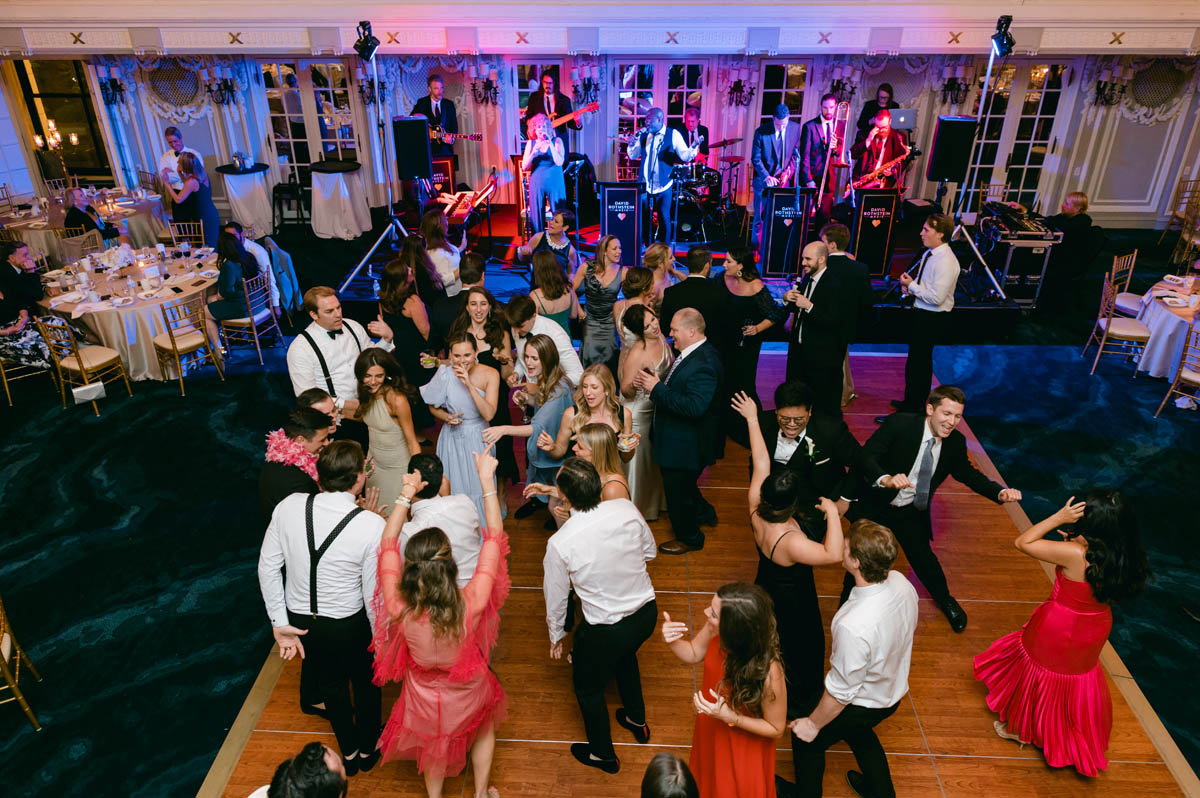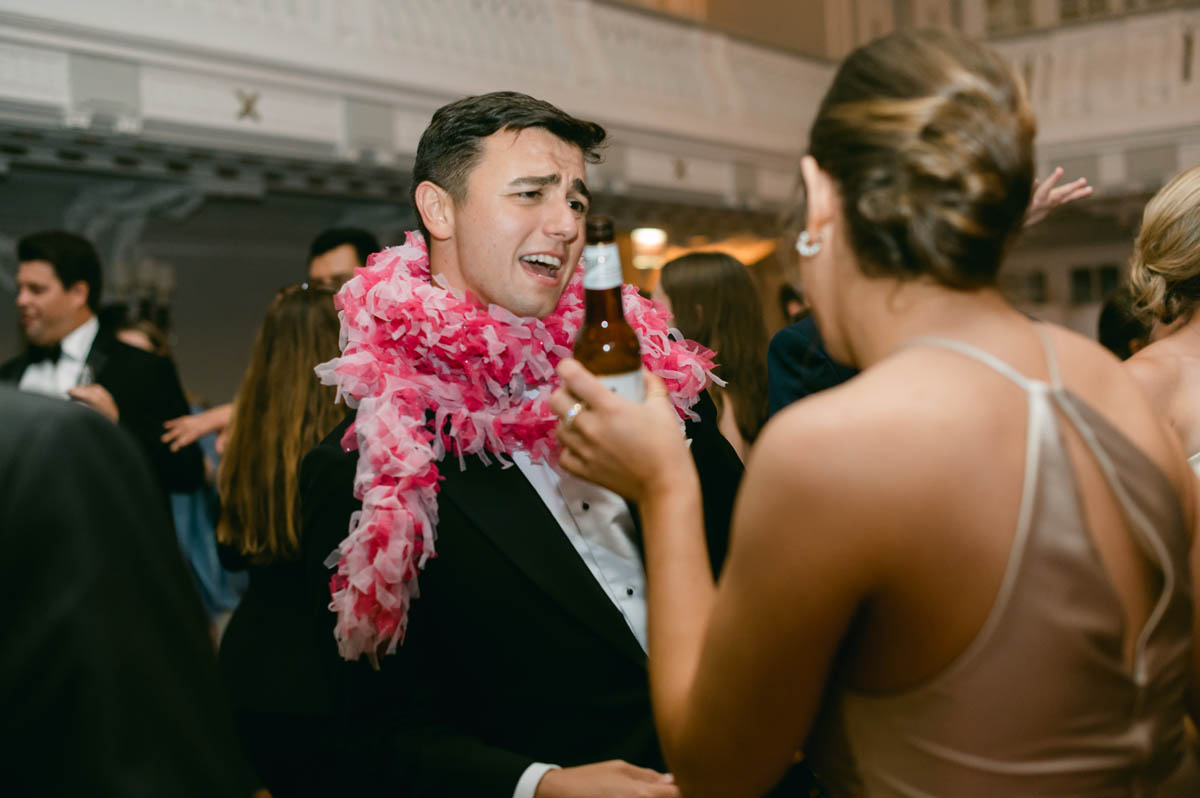 Ceremony/Reception - Blackstone Hotel | Event Planning - Beauty - Debra Petrielli | Florals - Mayfield Florals | Jams - David Rothstein Music | Shutterbooth Chicago