The Chicago Illuminating Company wedding was stunning with pink and blush roses. But nothing was more beautiful than Margot and more sweet than Brett.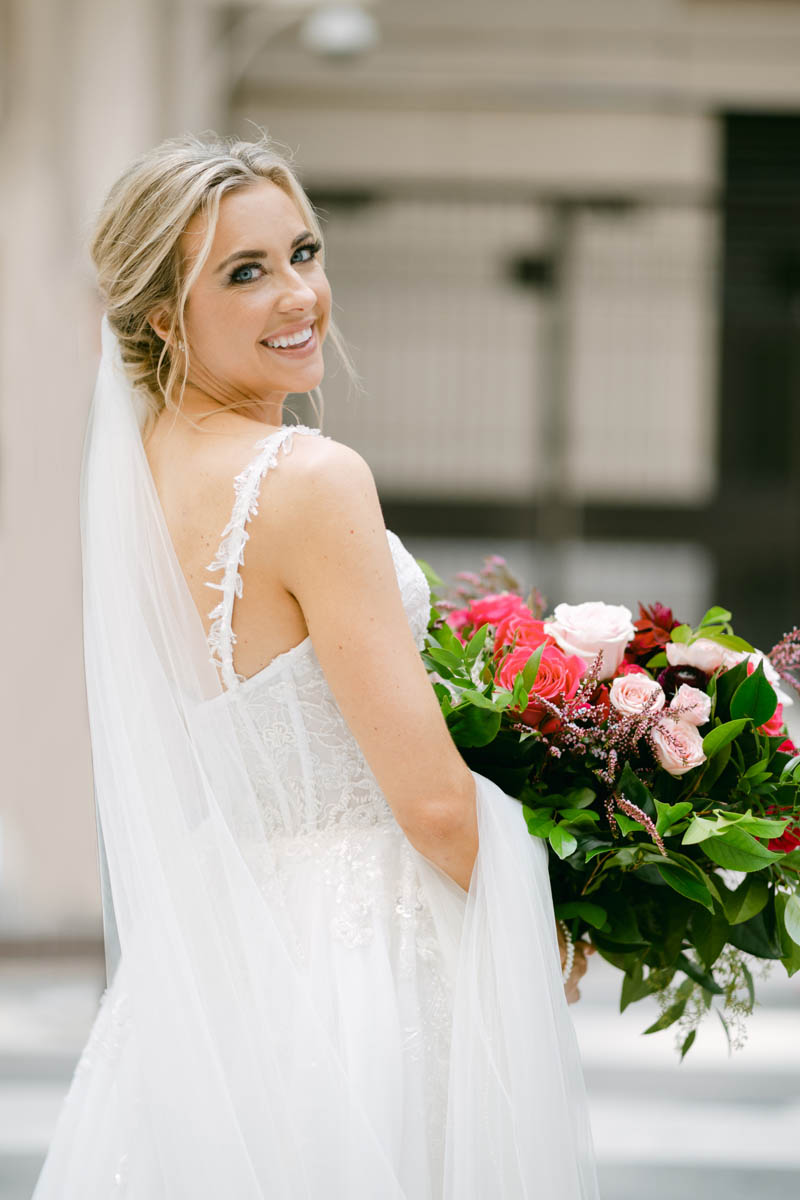 Margot + Brett's Chicago Illuminating Company wedding was filled with pink flowers and Tiffany gifts.
In addition to Margot's stunning pink Tiffany ring, she made sure all of her family and friends had a blue Tiffany gift to remember their special day.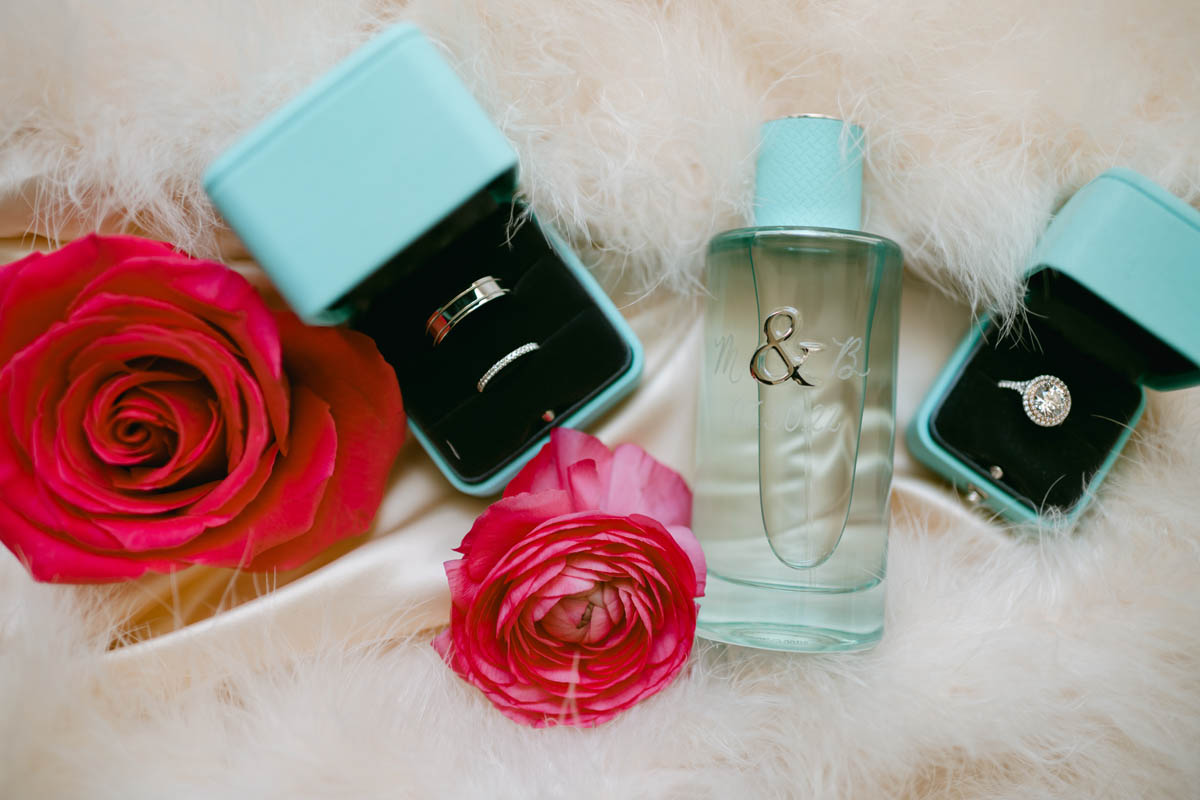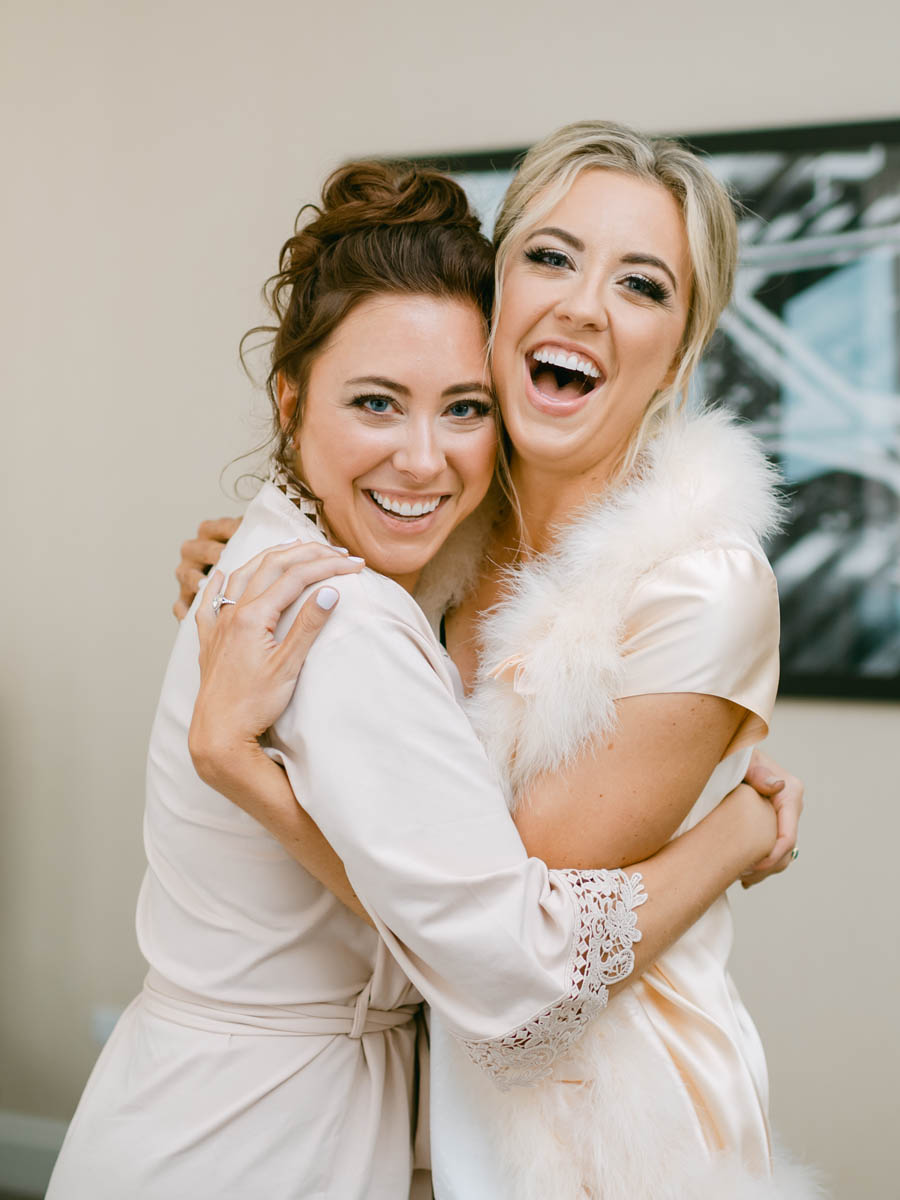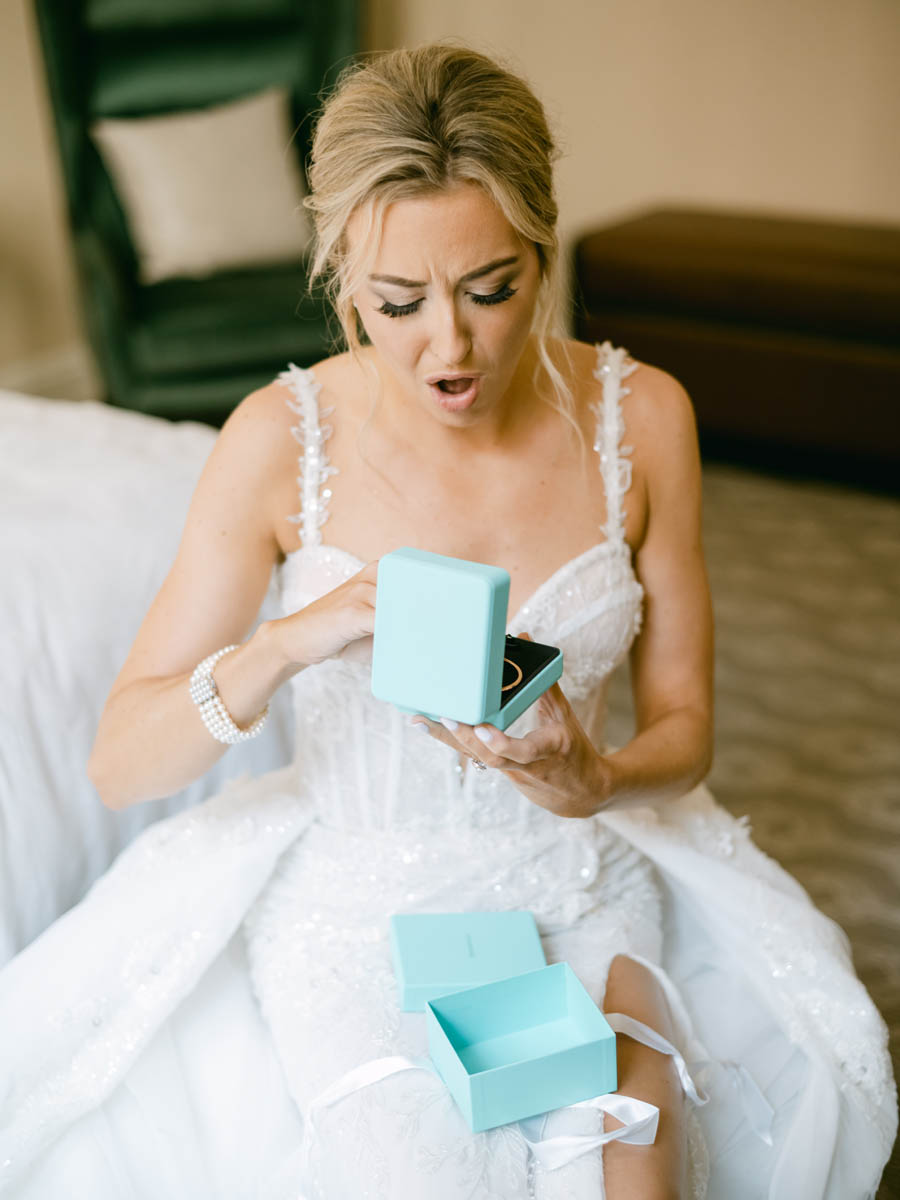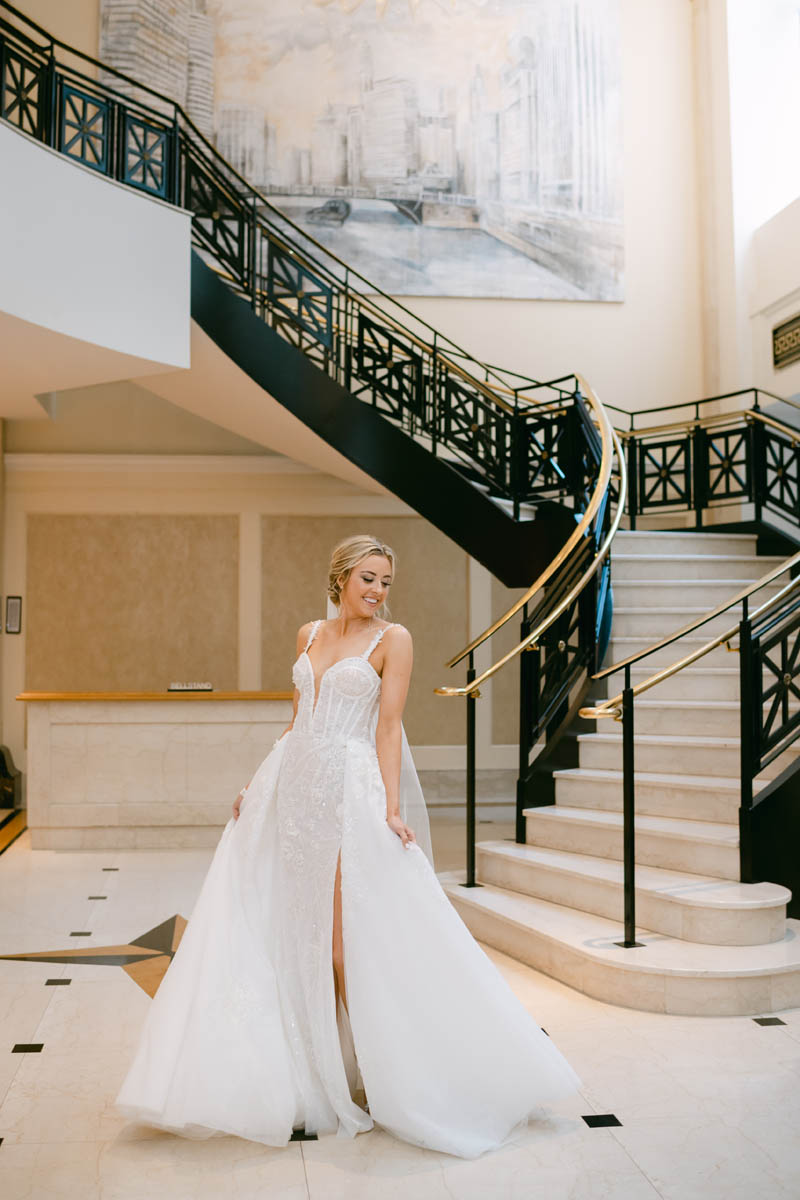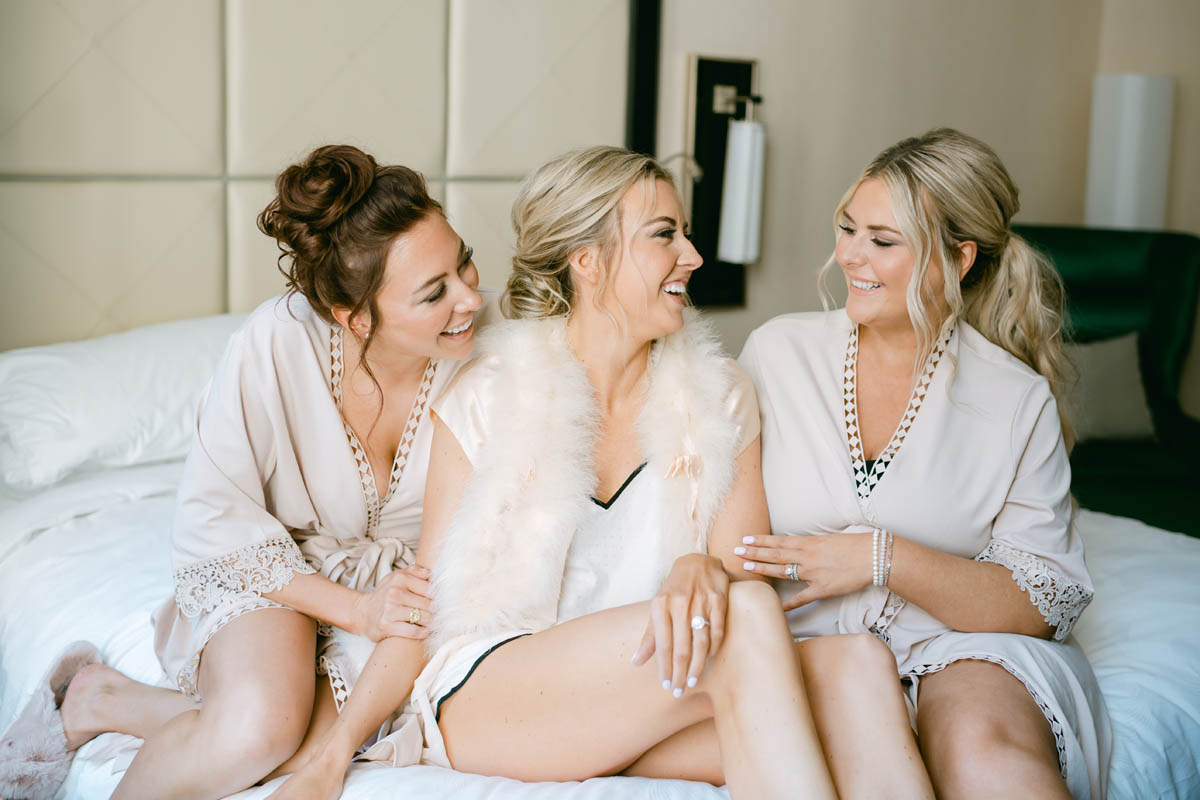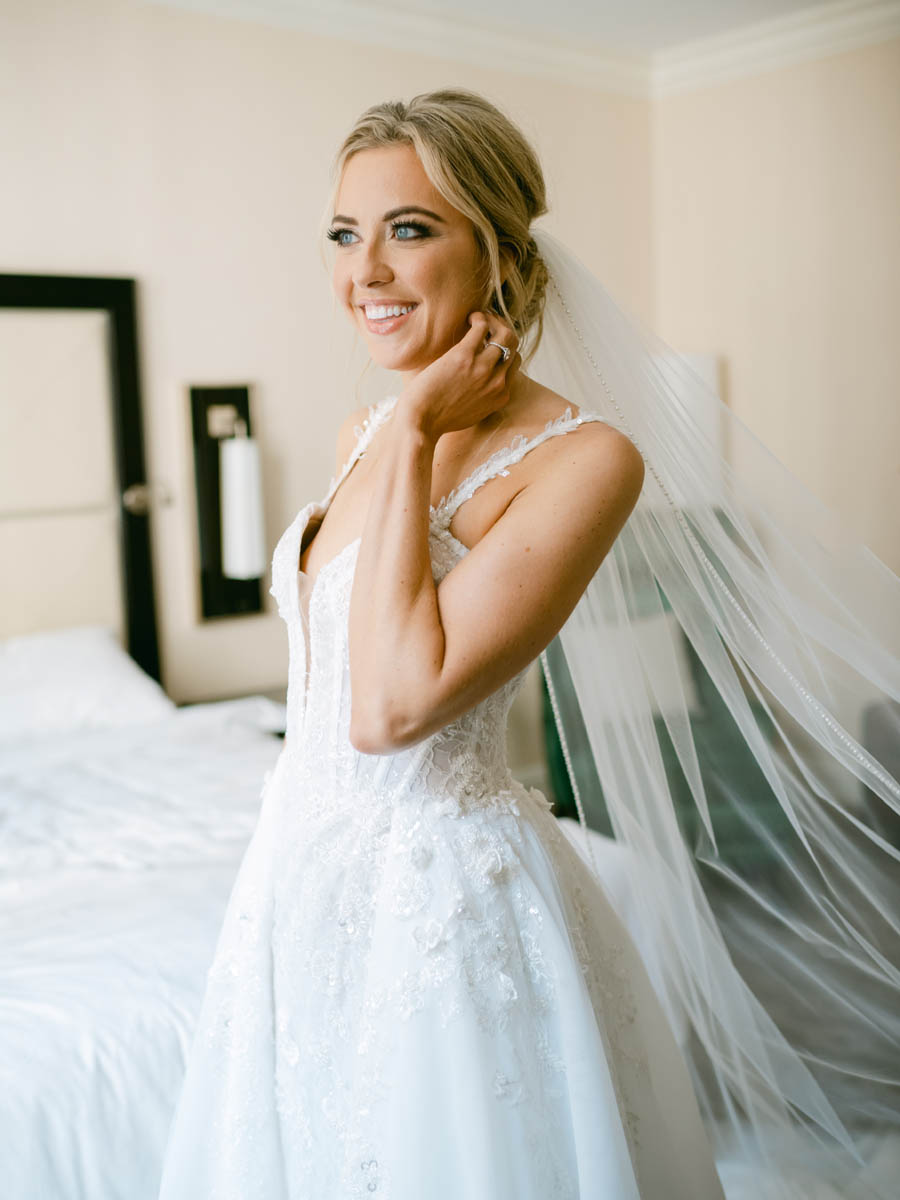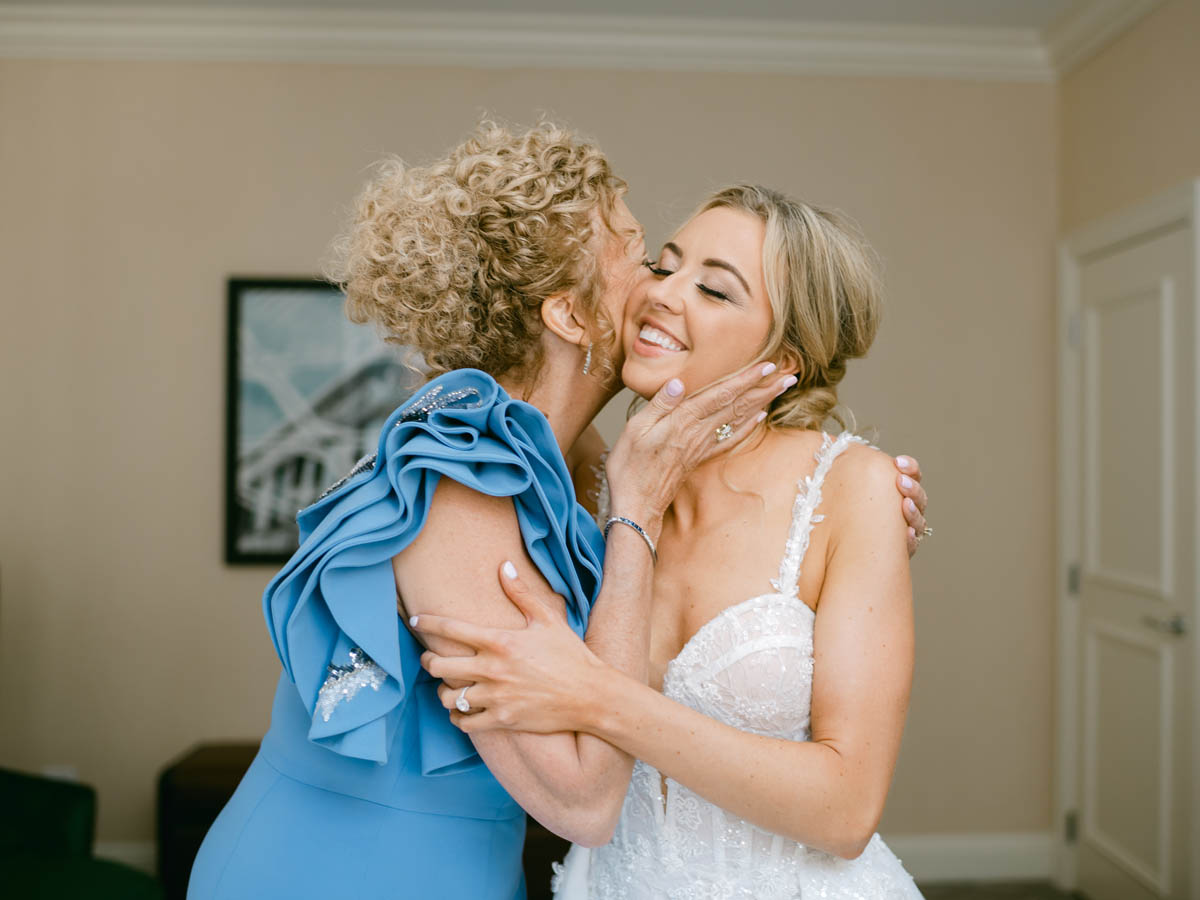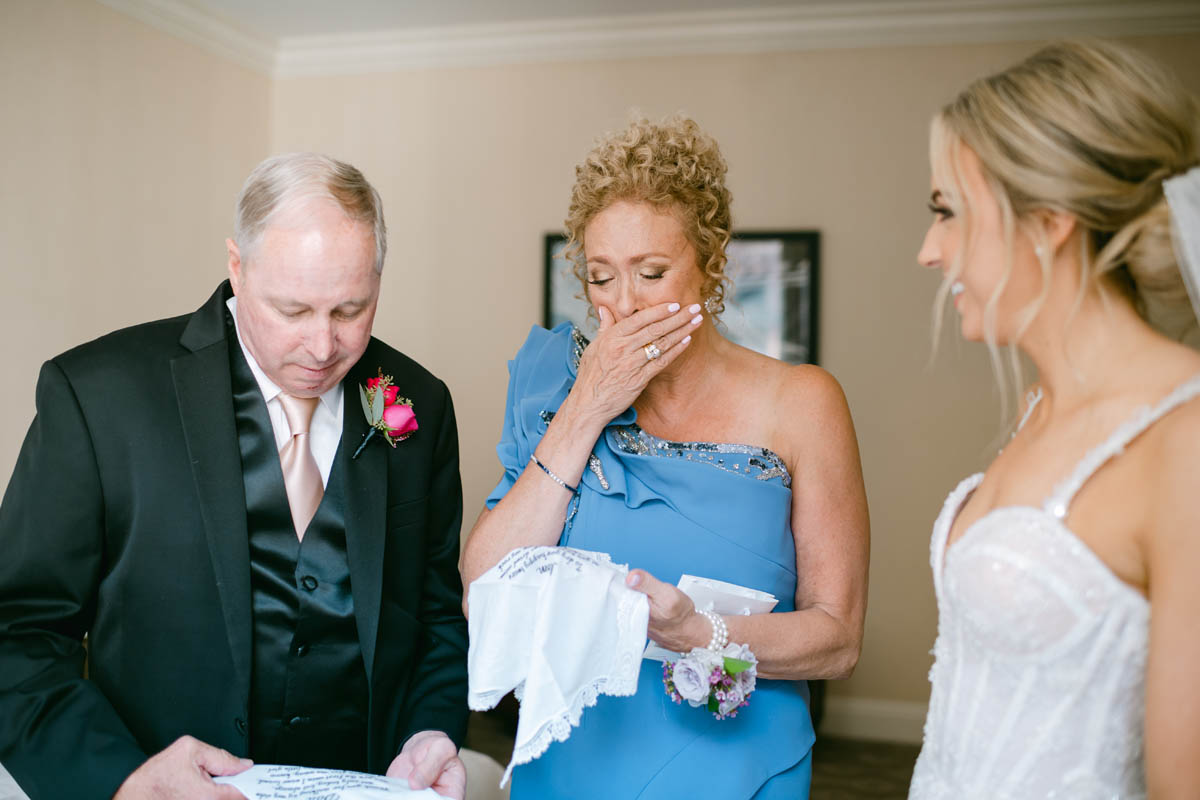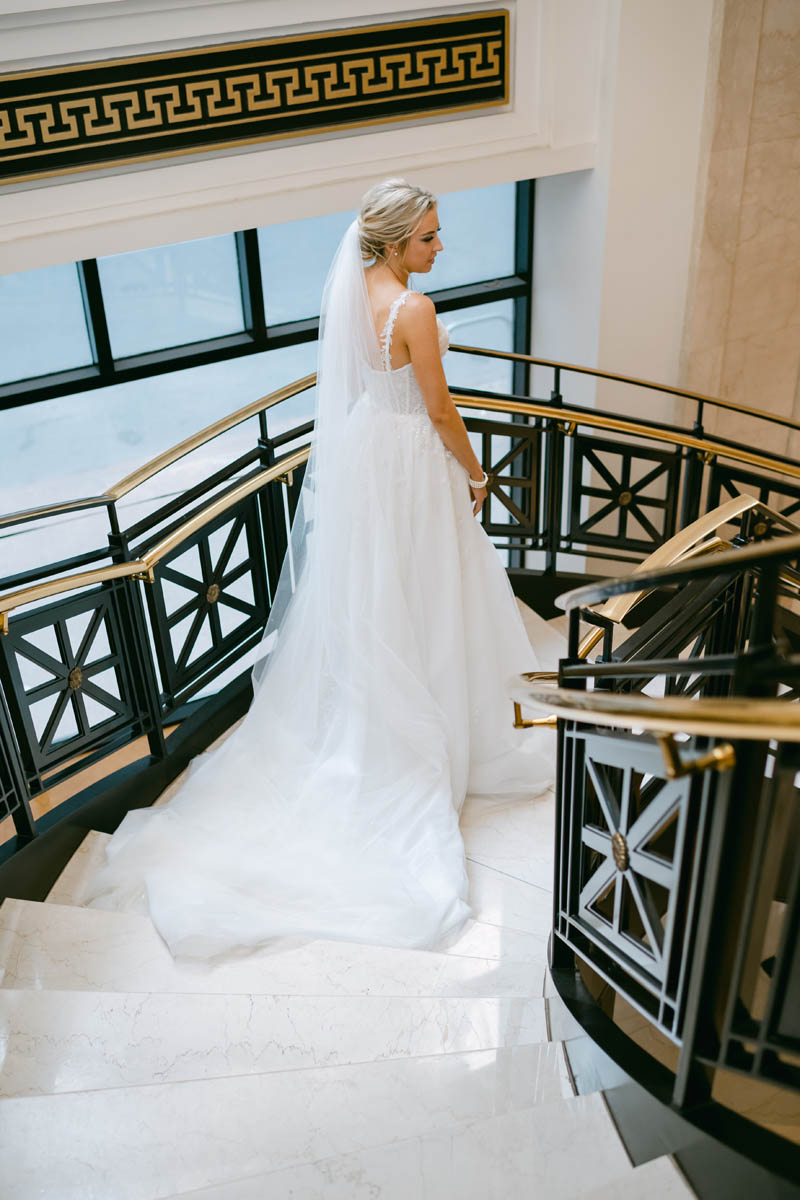 Excitedly, Margot got ready at the JW Marriott Hotel with her family and glam squad. There were Tiffany gifts for everyone! Her bridesmaids got necklaces and bracelets and she had engraved handkerchiefs for her parents. In addition to the Tiffany cufflinks, Margot had a romantic plan for their first look. Standing behind him, he read the letter that she had written for him. As he choked back tears, he turned around to see her looking amazing in her stunning wedding dress. Brett had actually created a drawing of what he thought Margot's dress would look like and he was actually pretty close!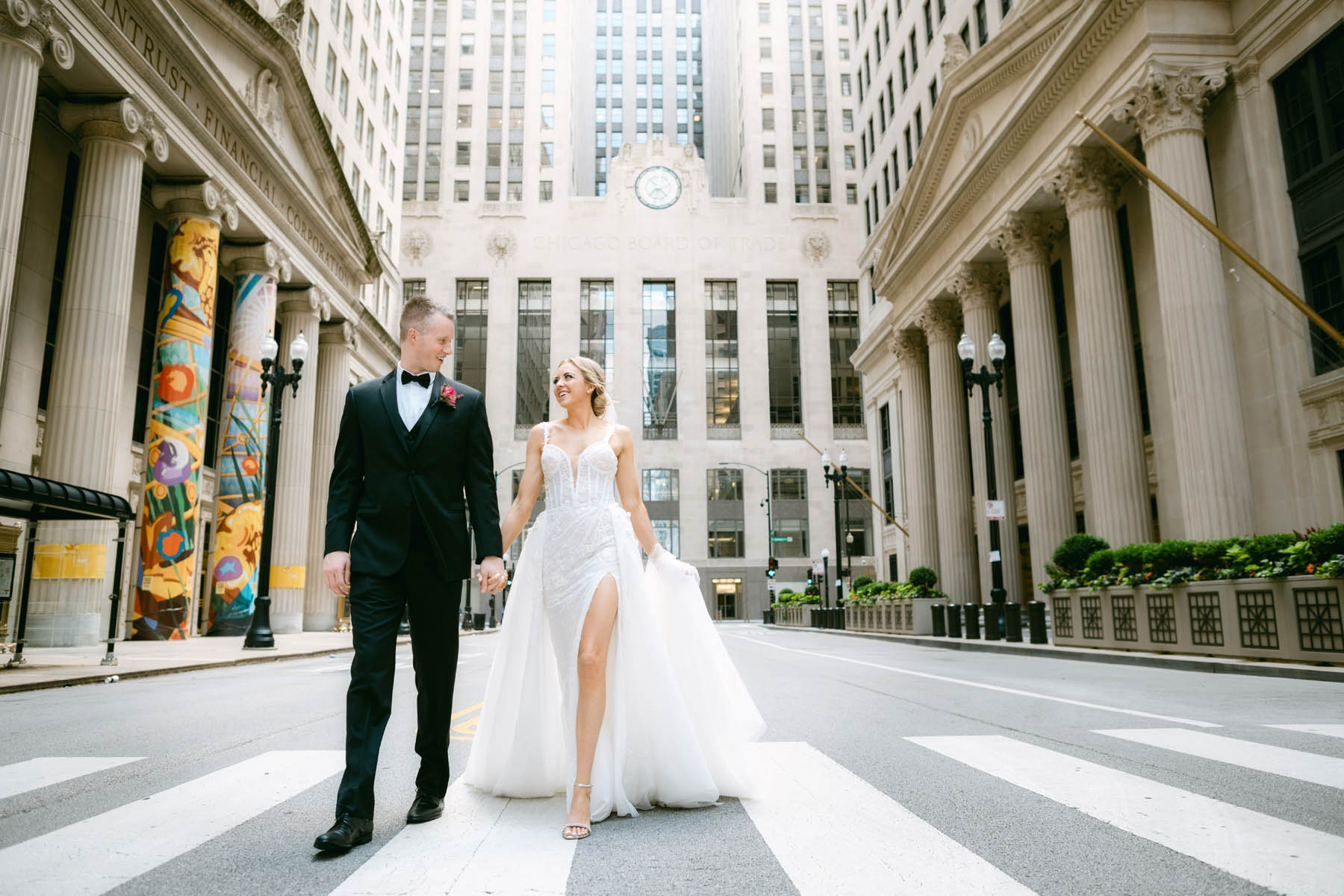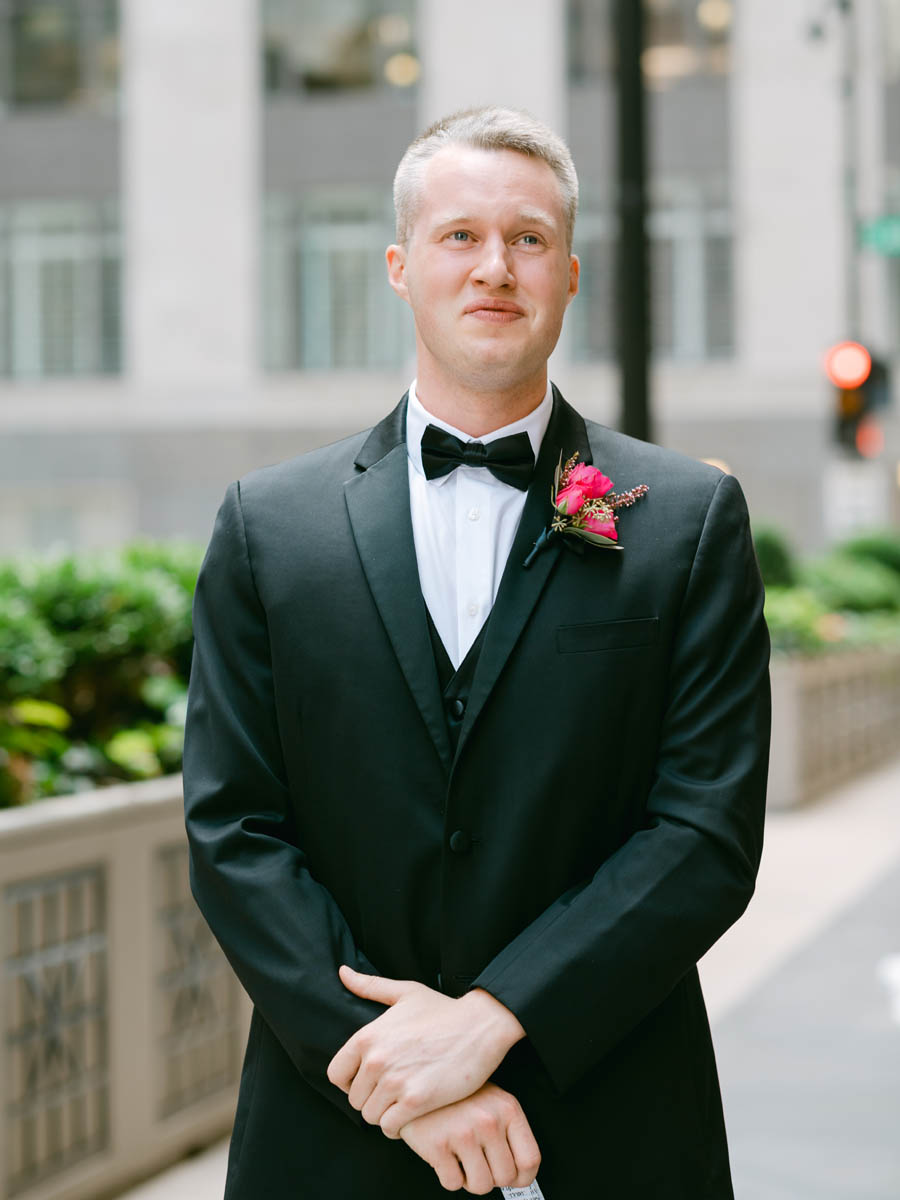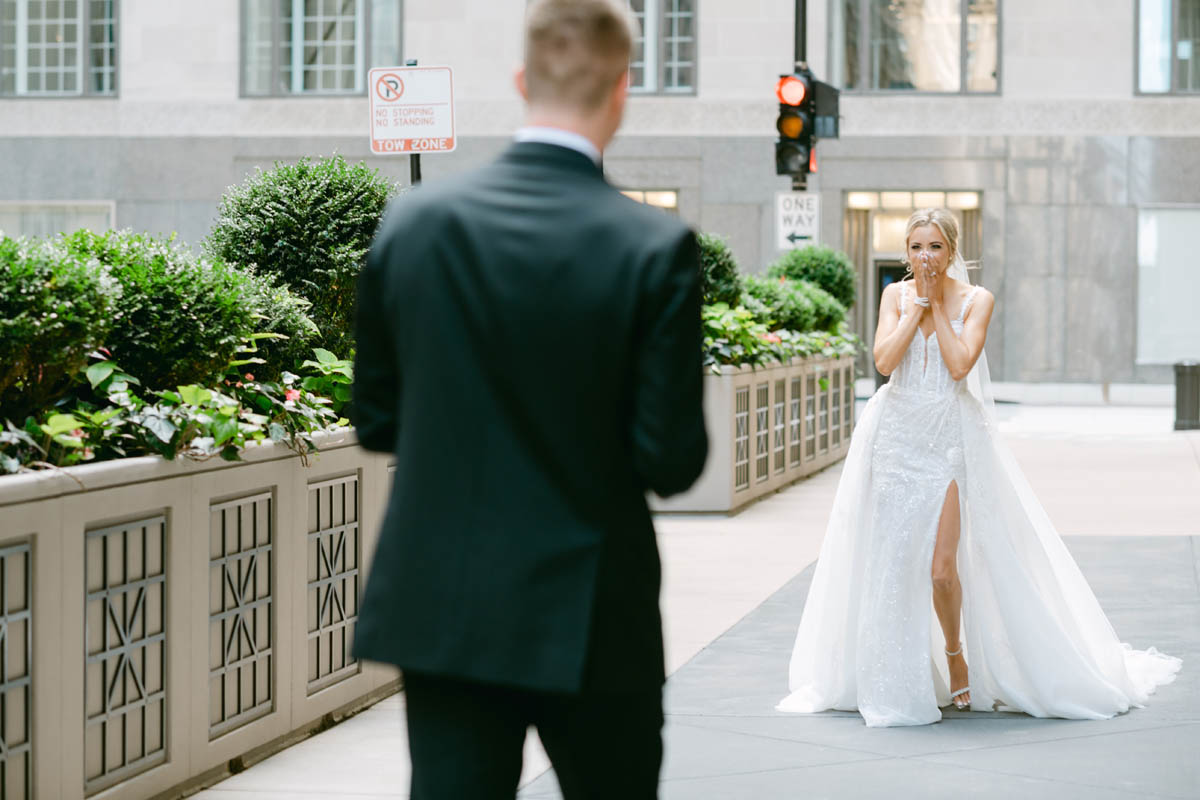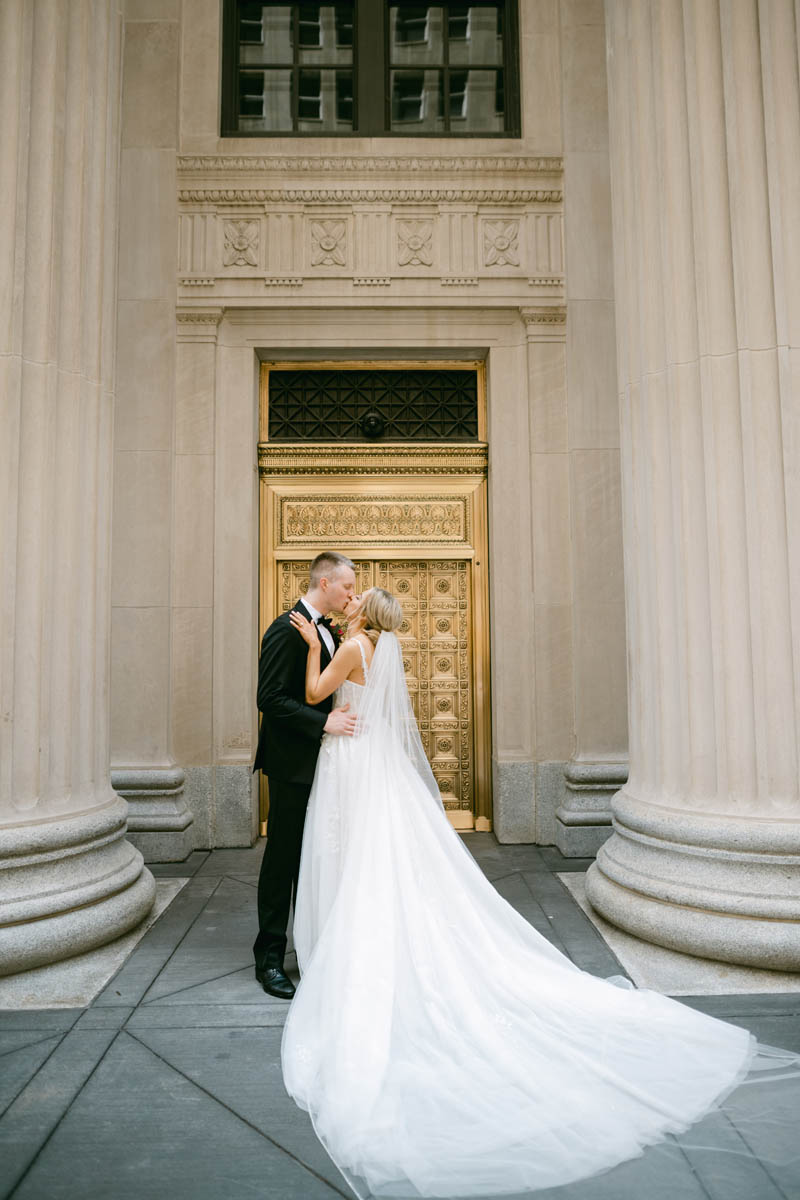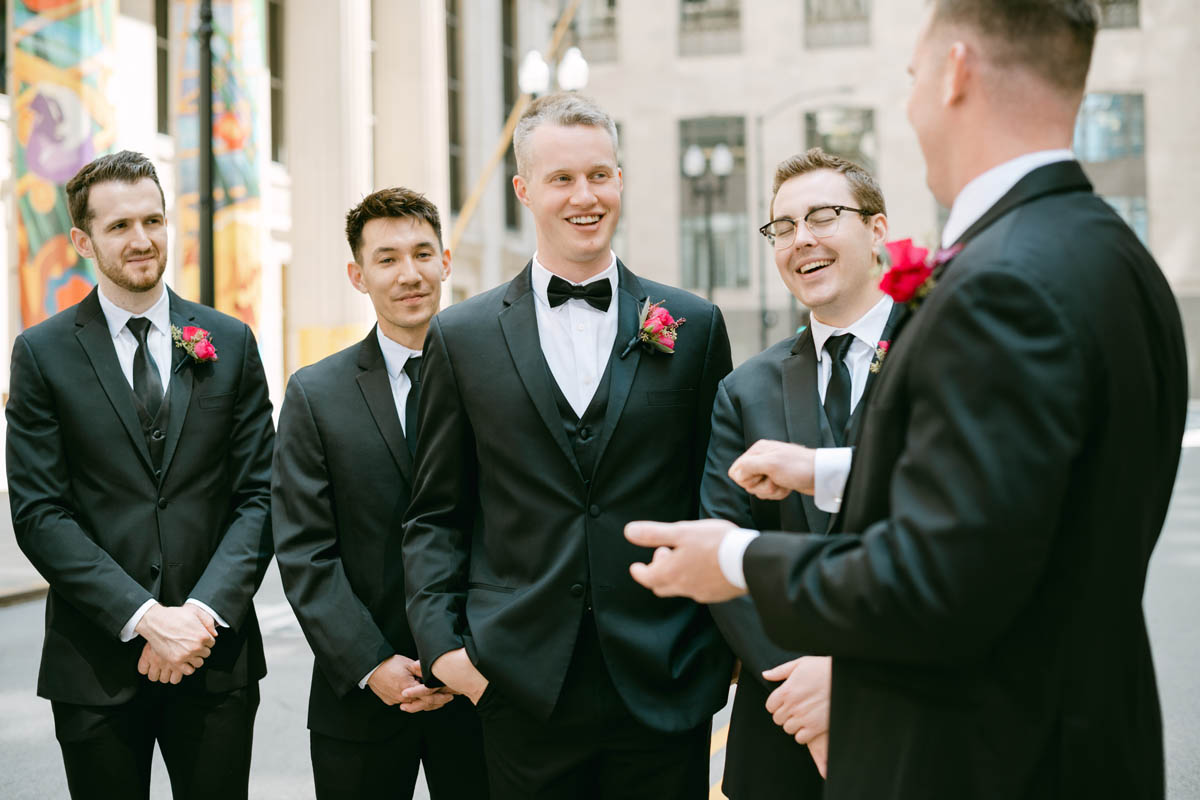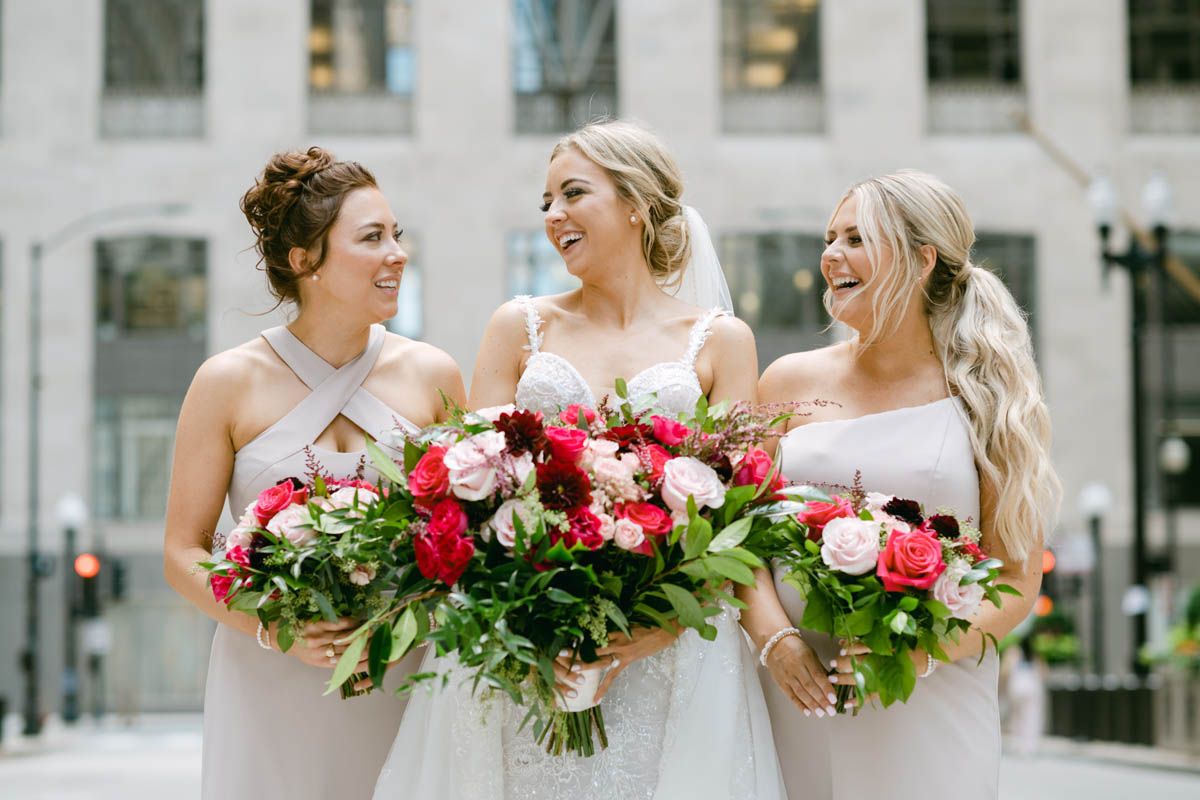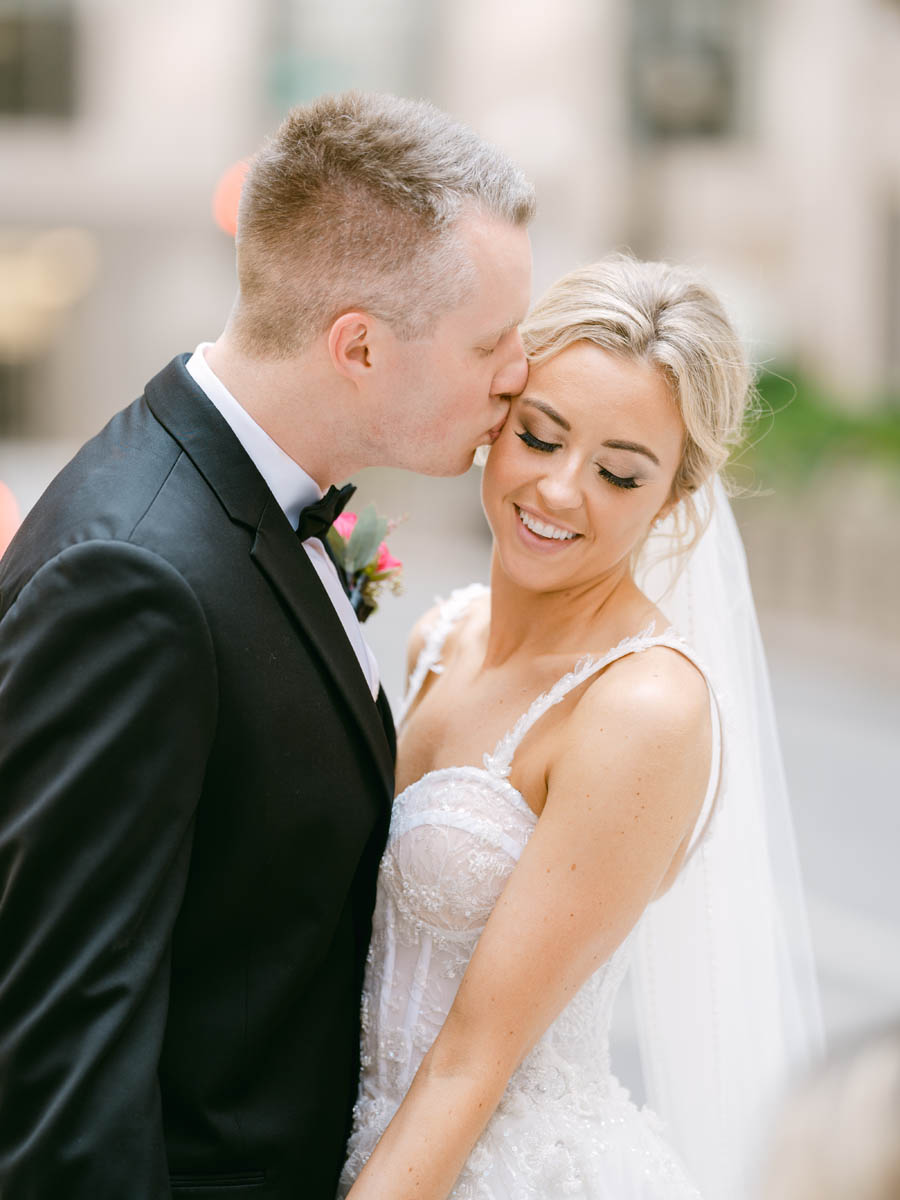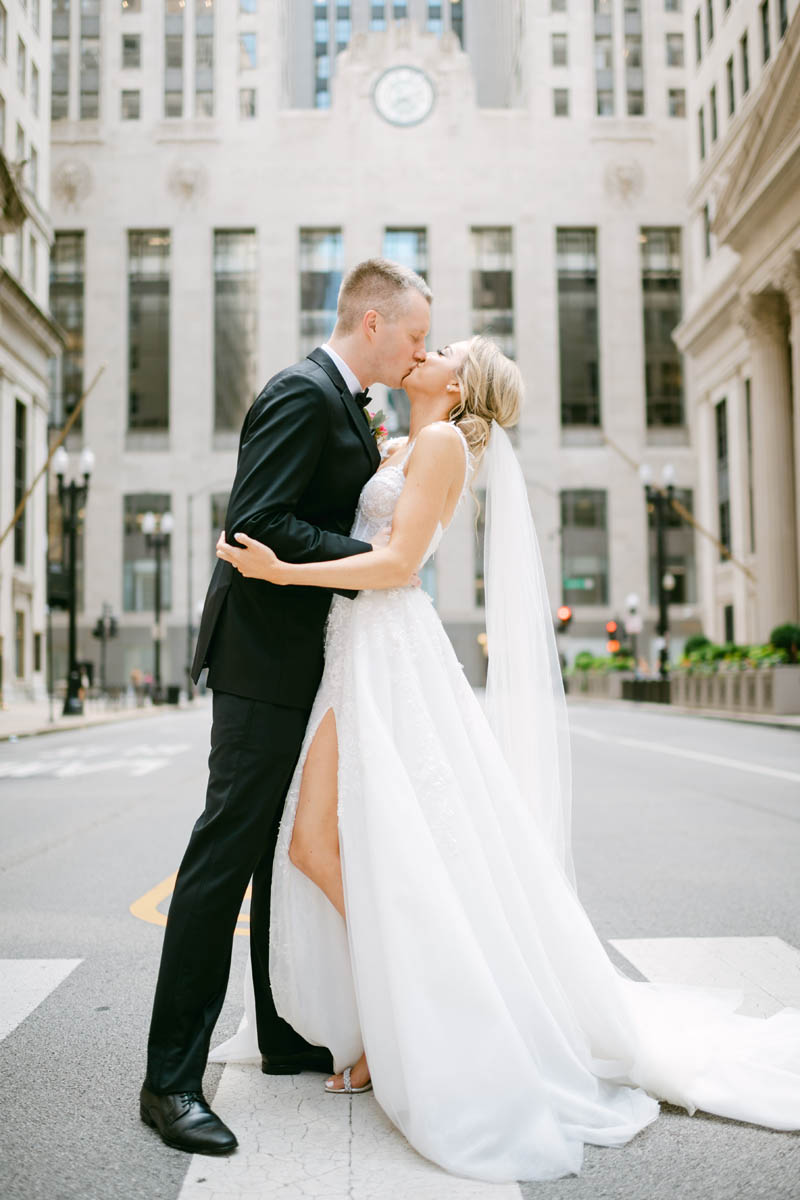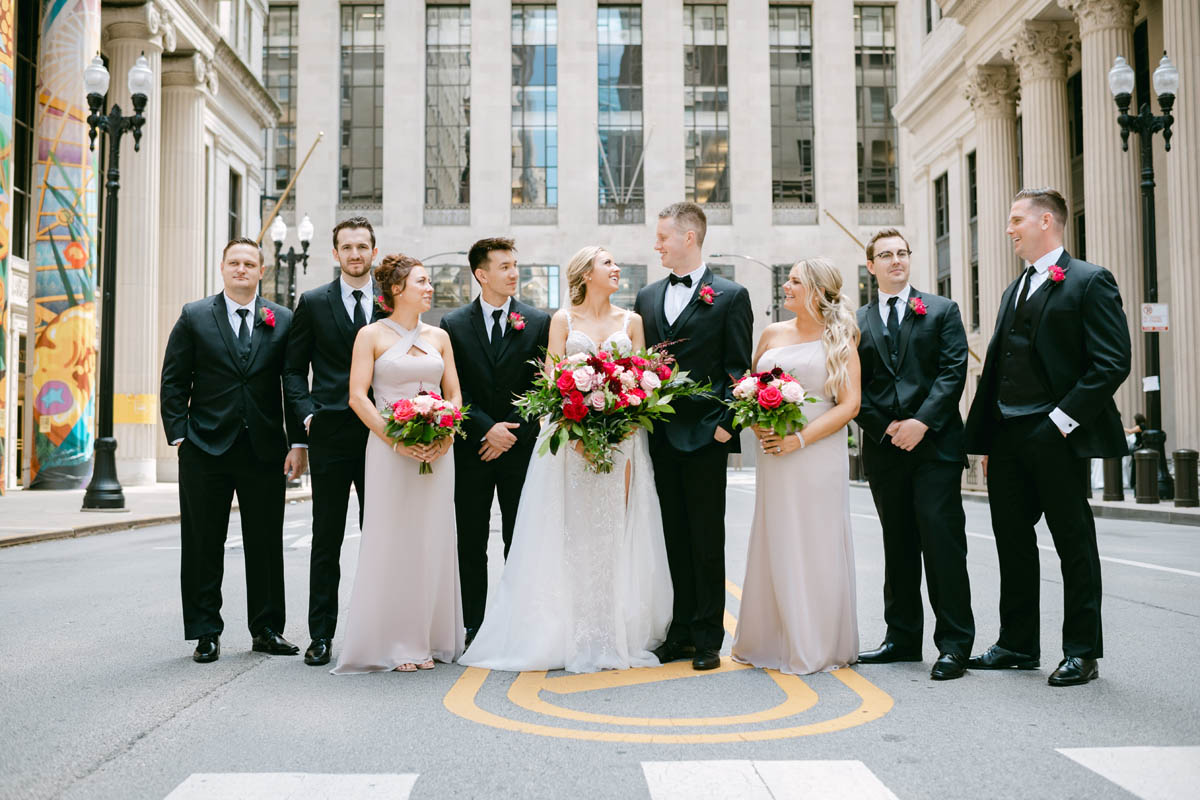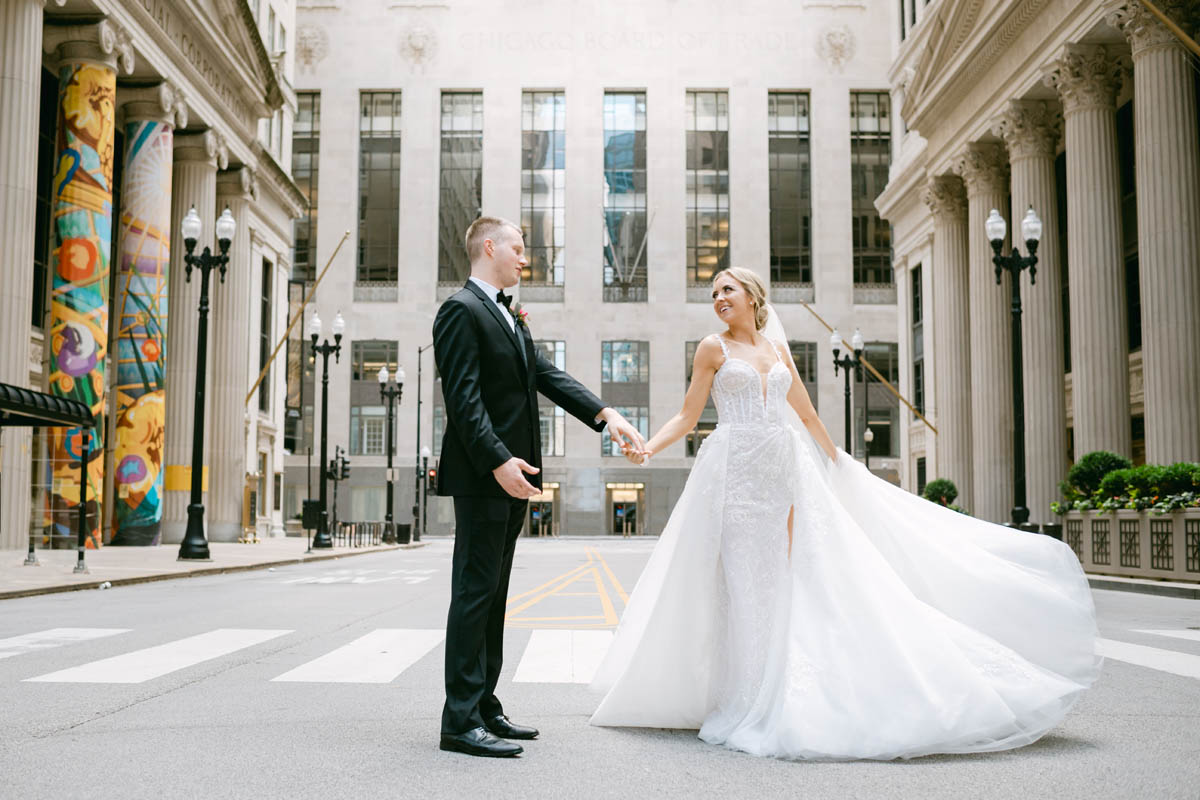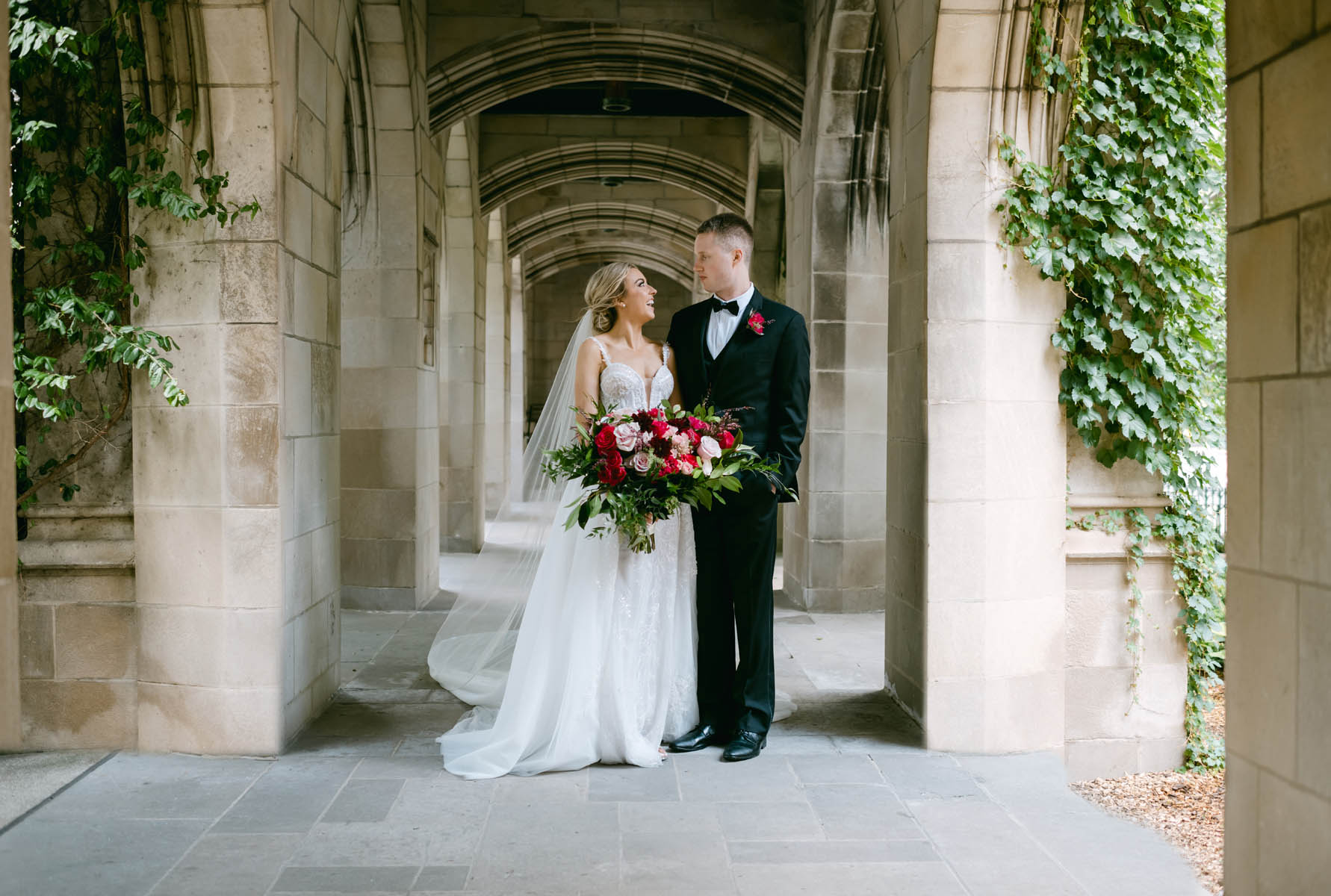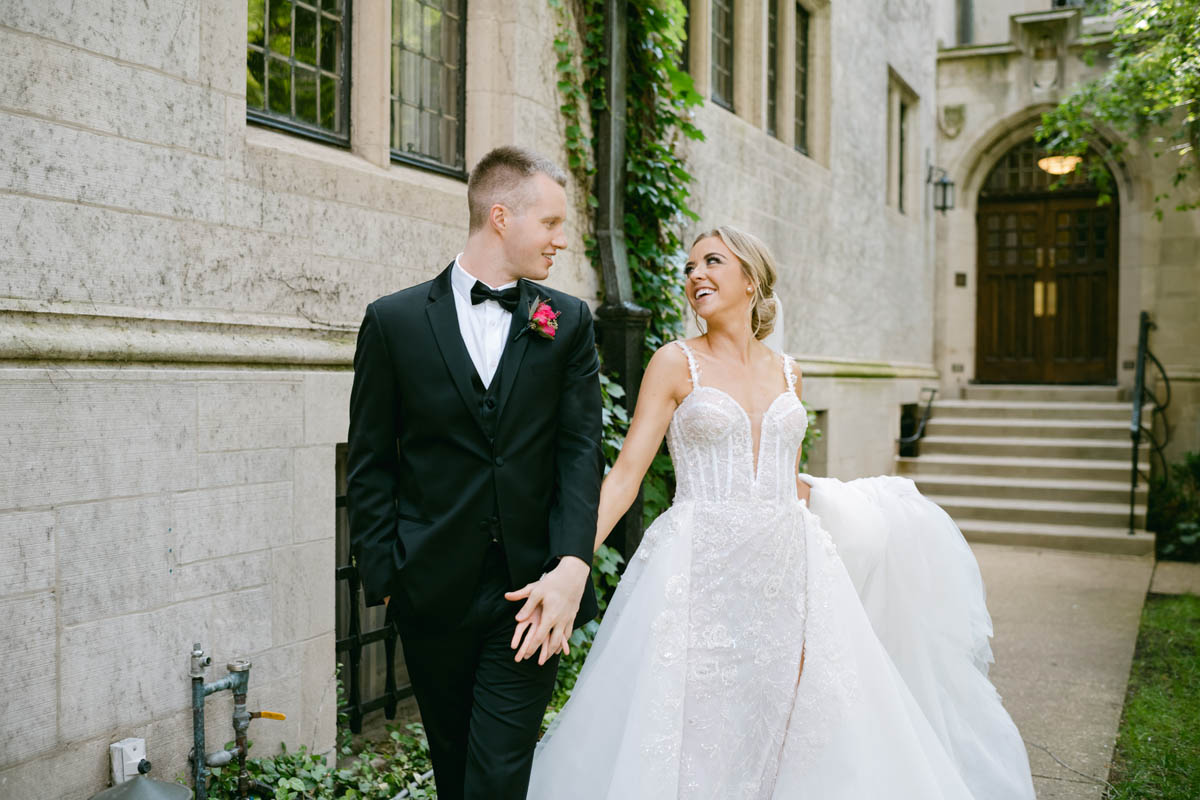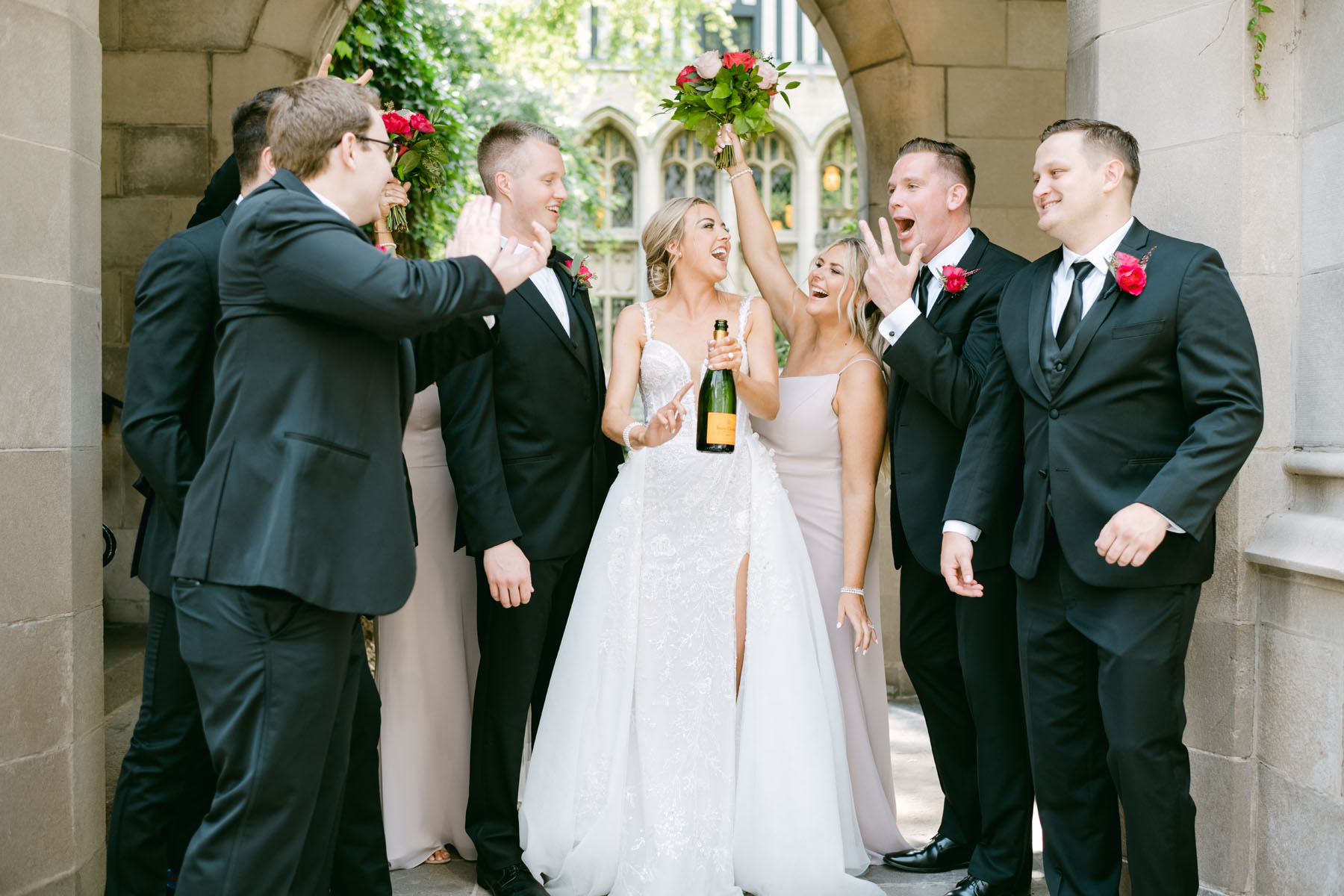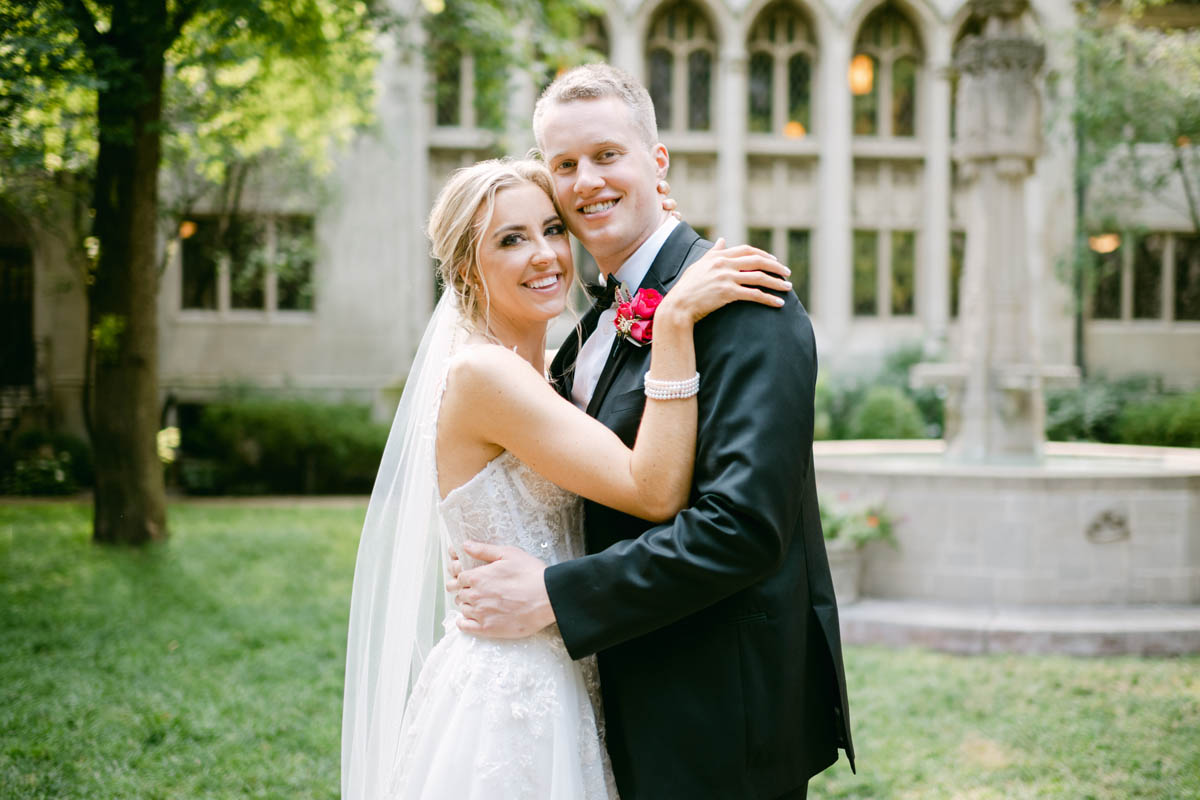 After fun photos around town at the Chicago Board of Trade and popping a bottle of bubbly, it was time for the most important moment of the day. As guests arrived for their Chicago Illuminating Company wedding ceremony, they were treated to basil infused watermelon lemonade.
Margot beamed as she walked down the aisle to her anxious groom. Margot's uncle served as their officiant and got some laughs roasting Brett's favorite sports team. The couple read their vows from their diaries before their big dip kiss.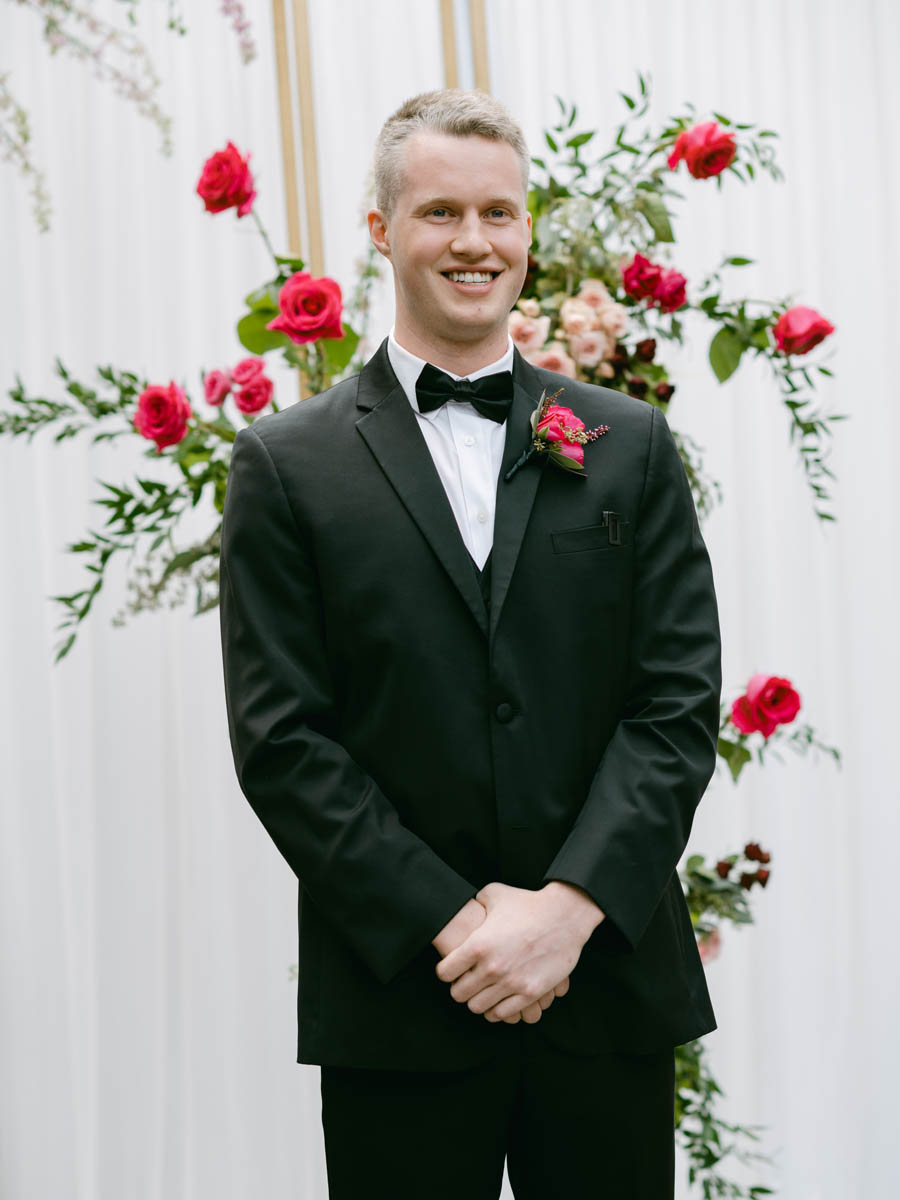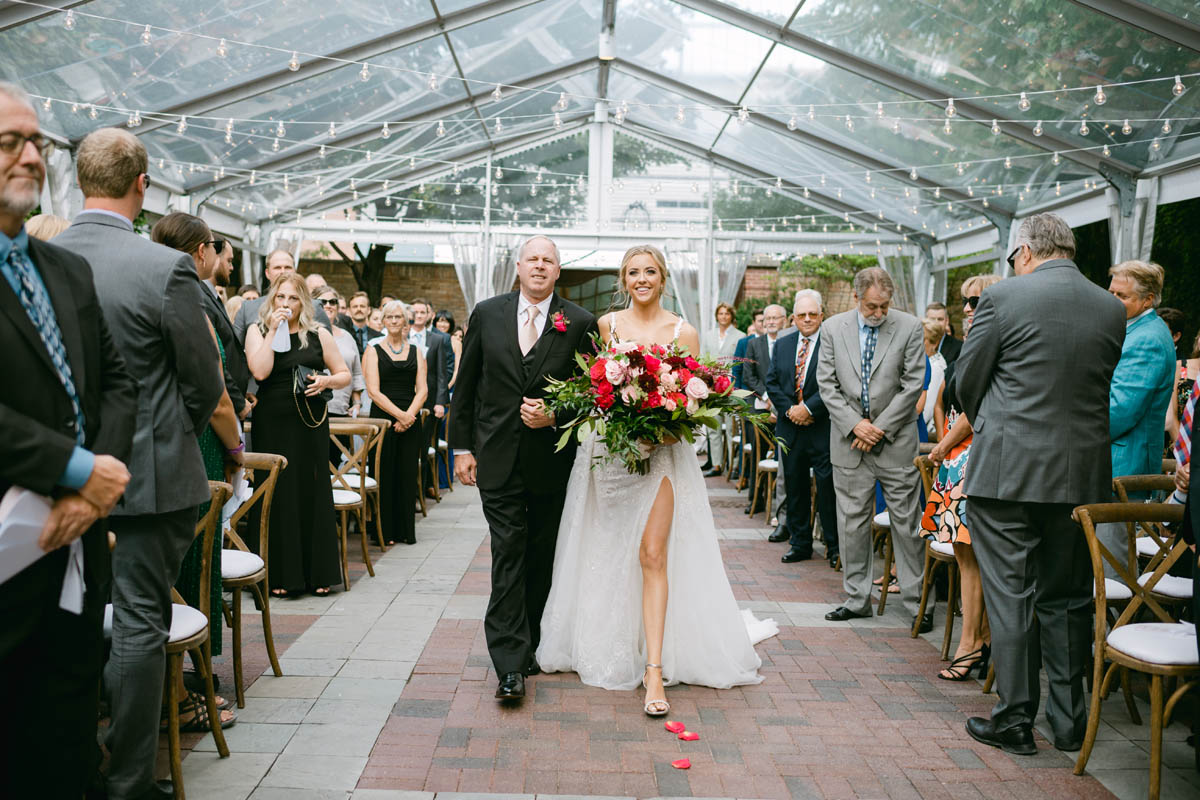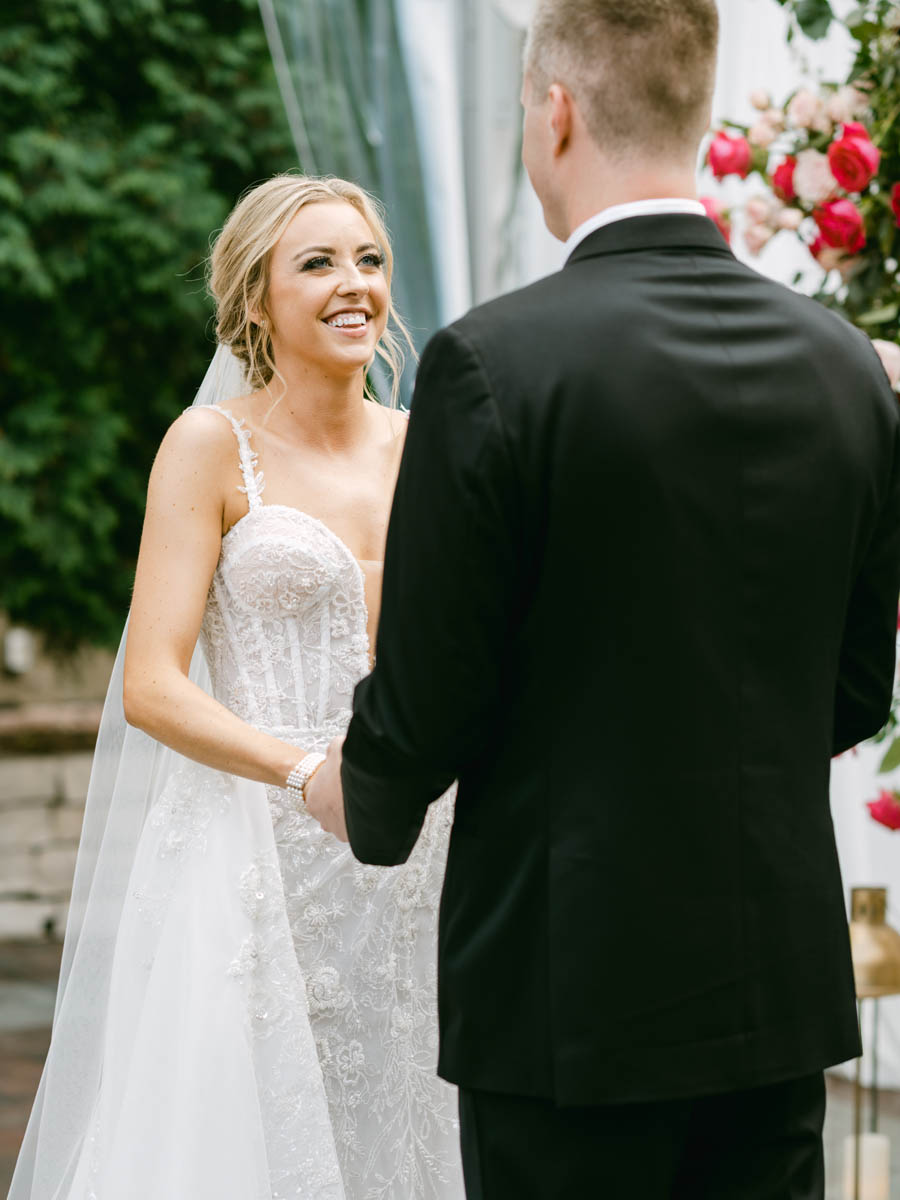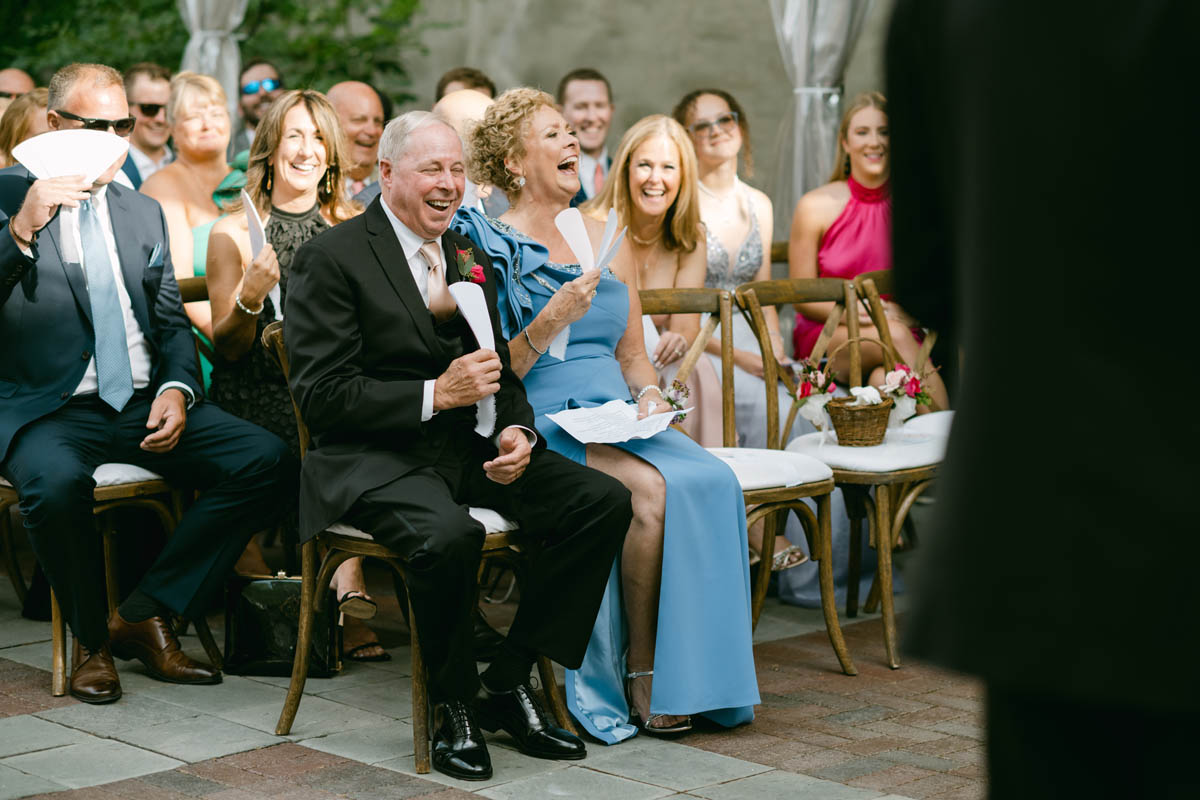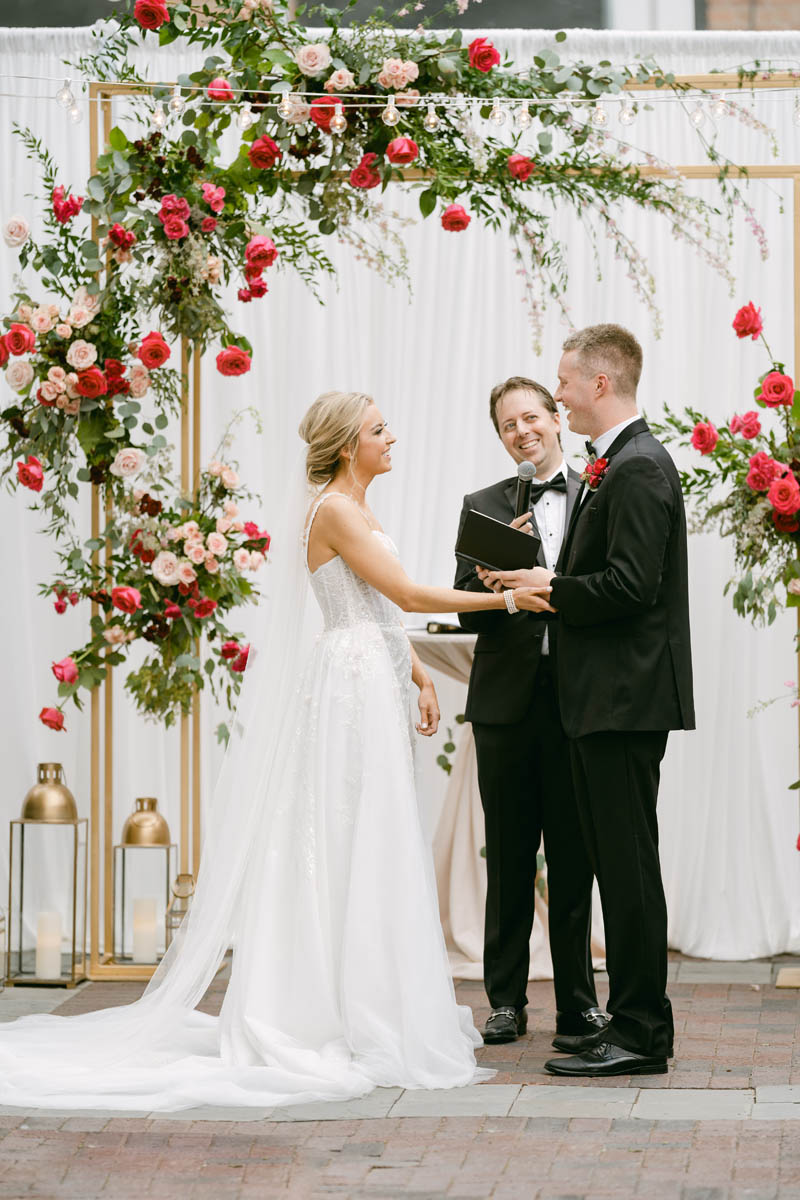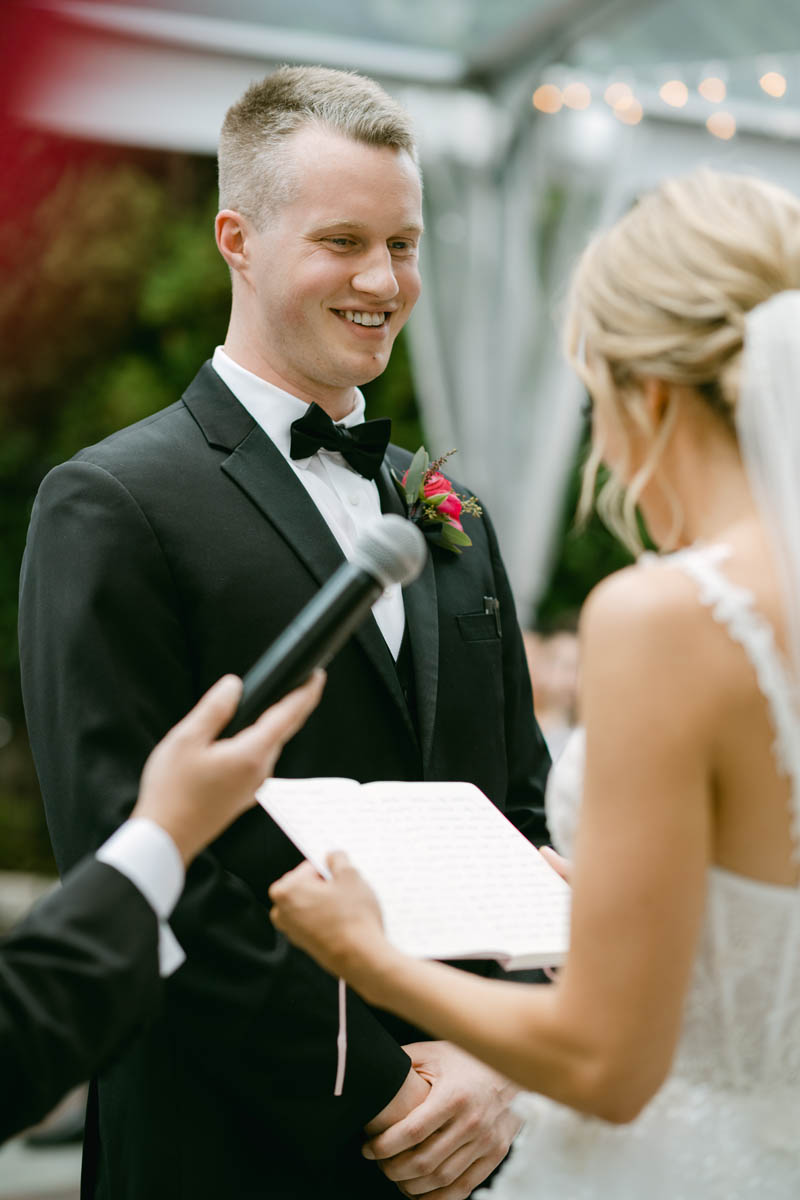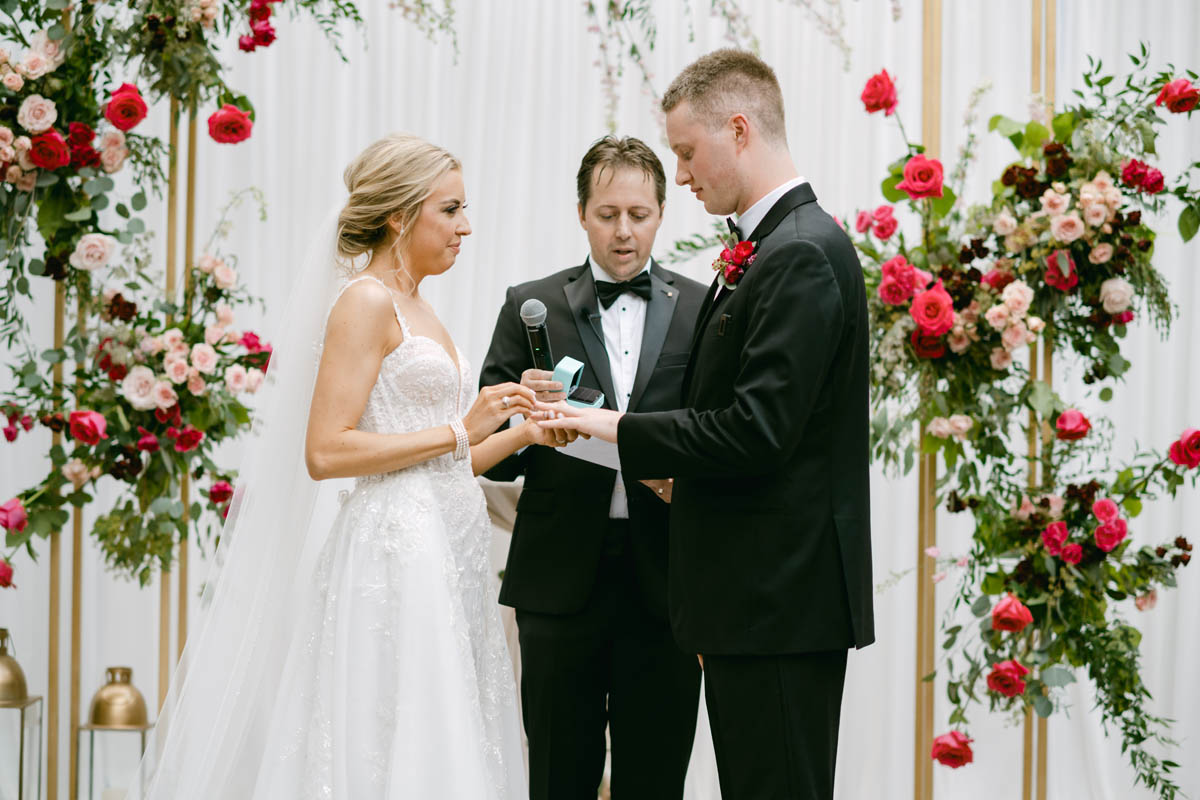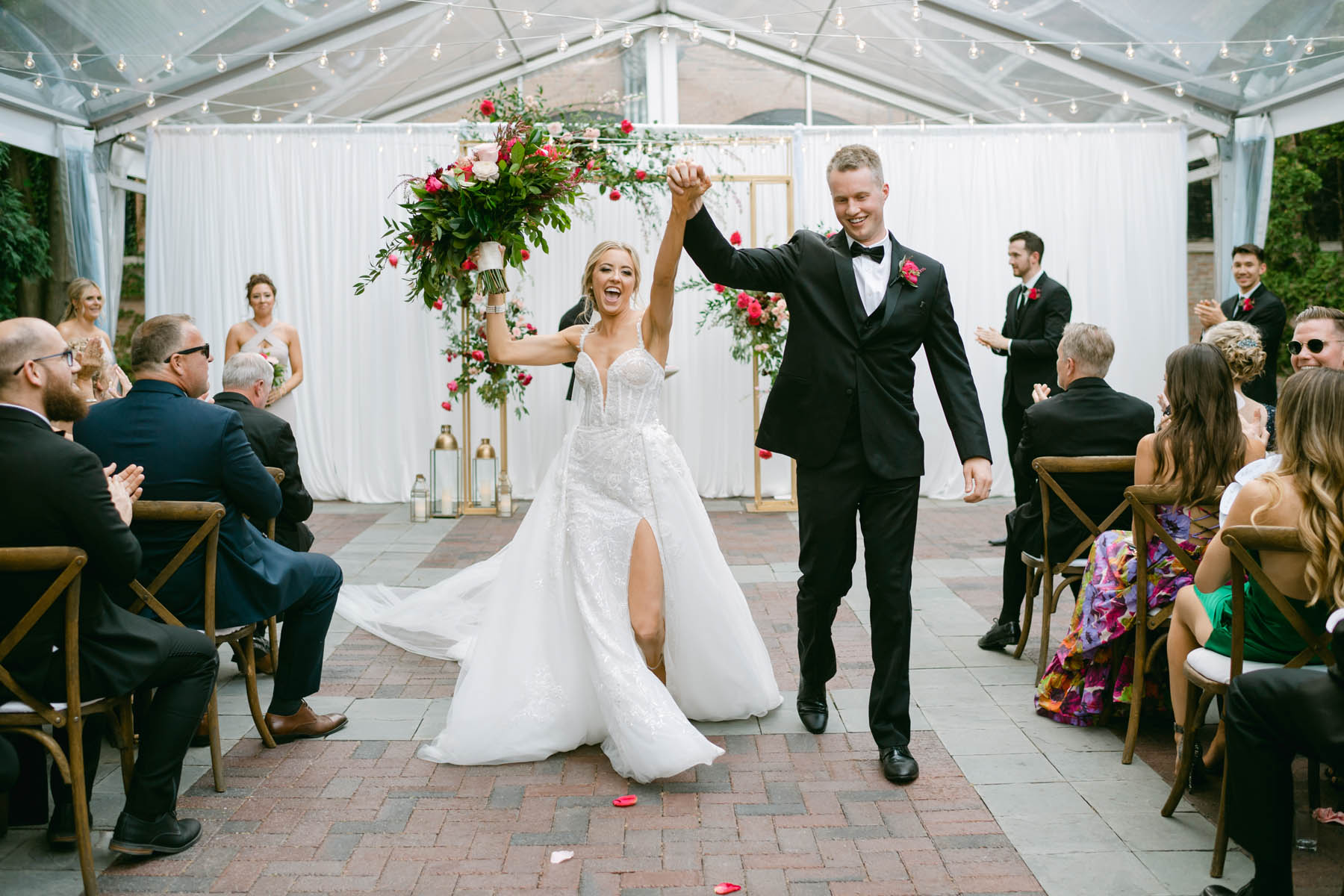 With pink roses and champagne guest cards, their wedding reception was a beautiful garden setting.
Margot's effervescent personality came out as she danced and cheered for all of their guests. After their big entrance, they went into their first dance before toasts. Moving inside for dancing, Margot and her dad broke into the chicken dance after spinning around the dance floor. It was definitely time to party now! The happy couple didn't leave the dance floor until the very last song. As the workers were cleaning up, Margot & Brett had one more dance all by themselves before their sparkler exit.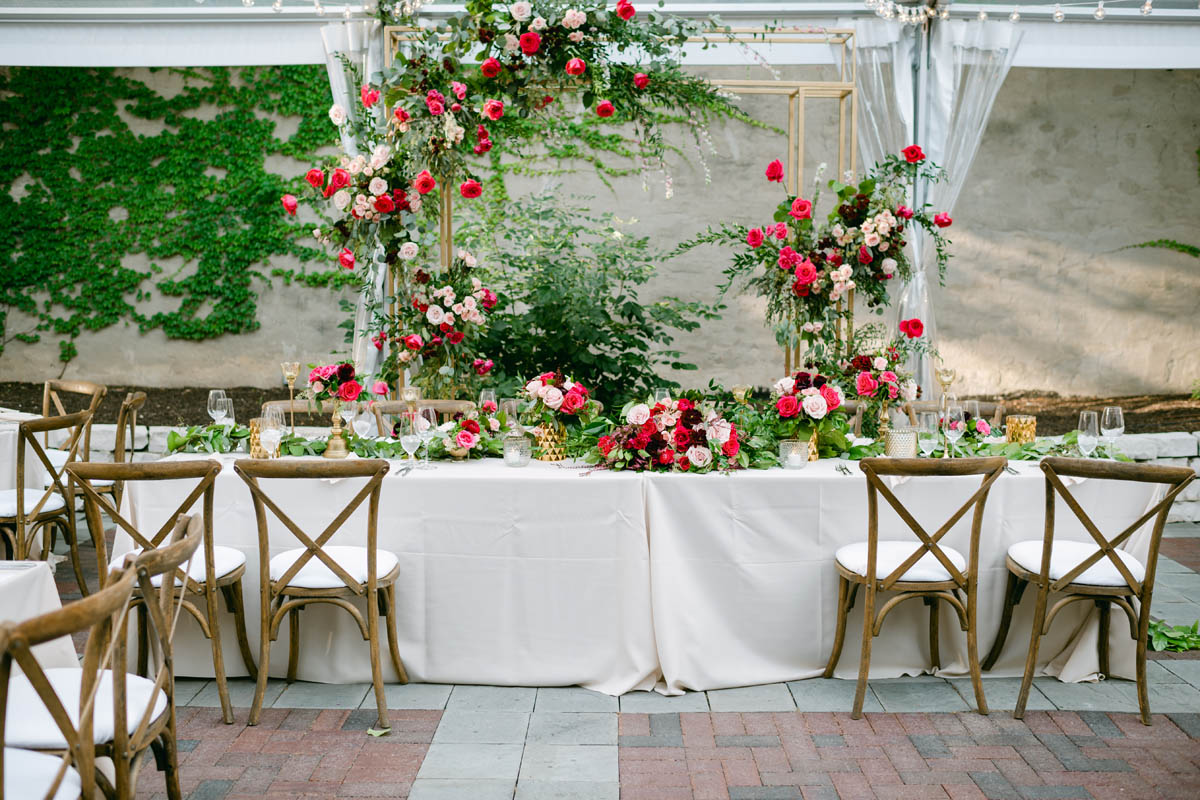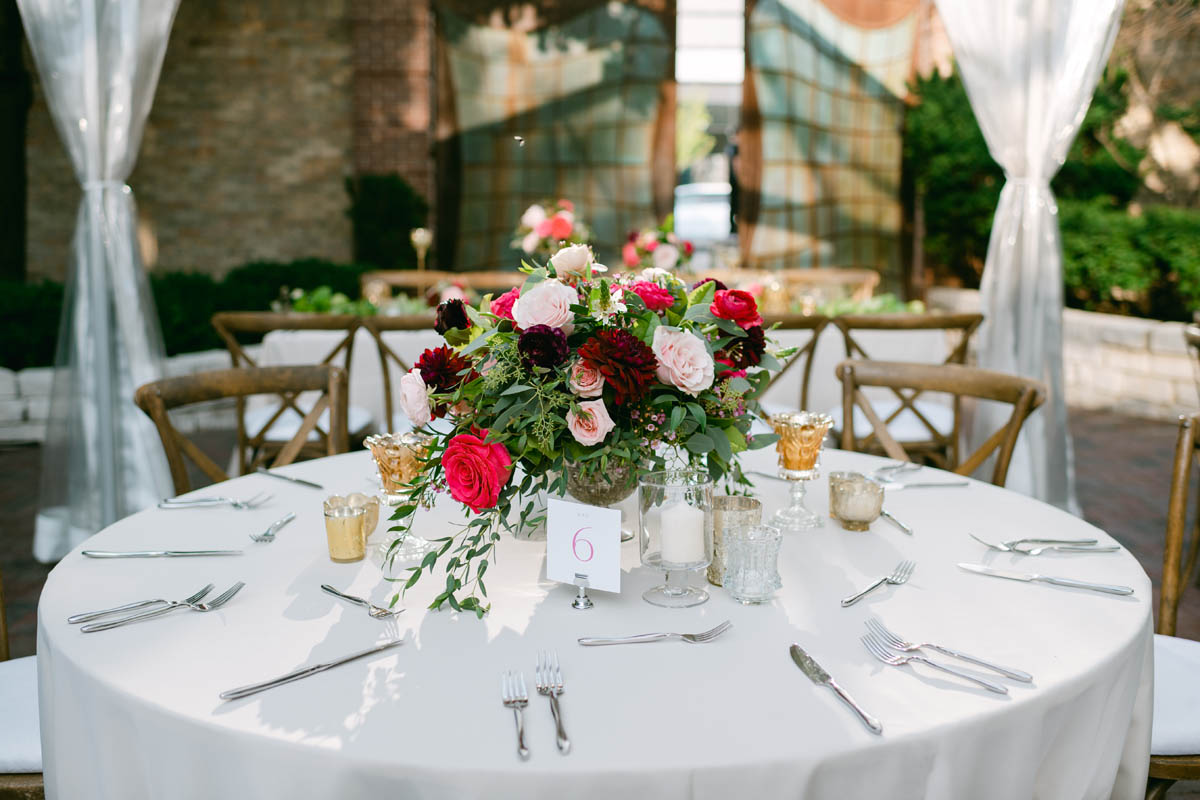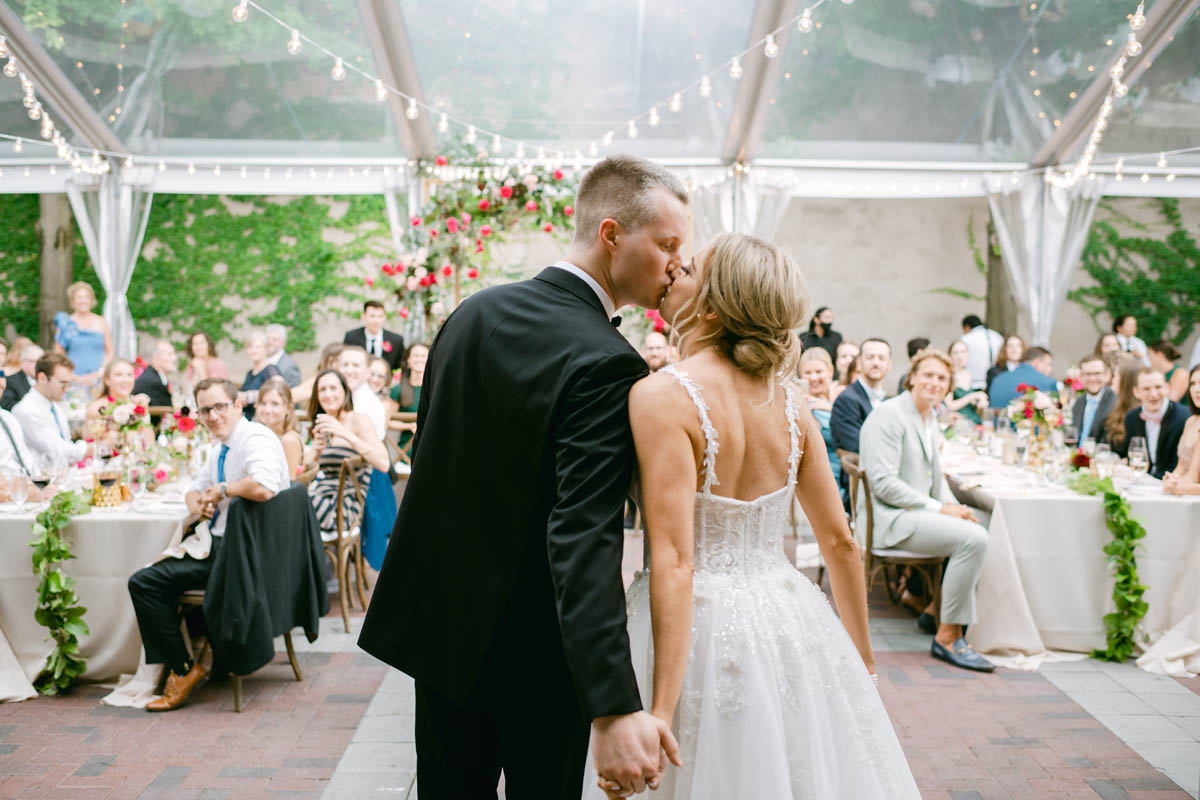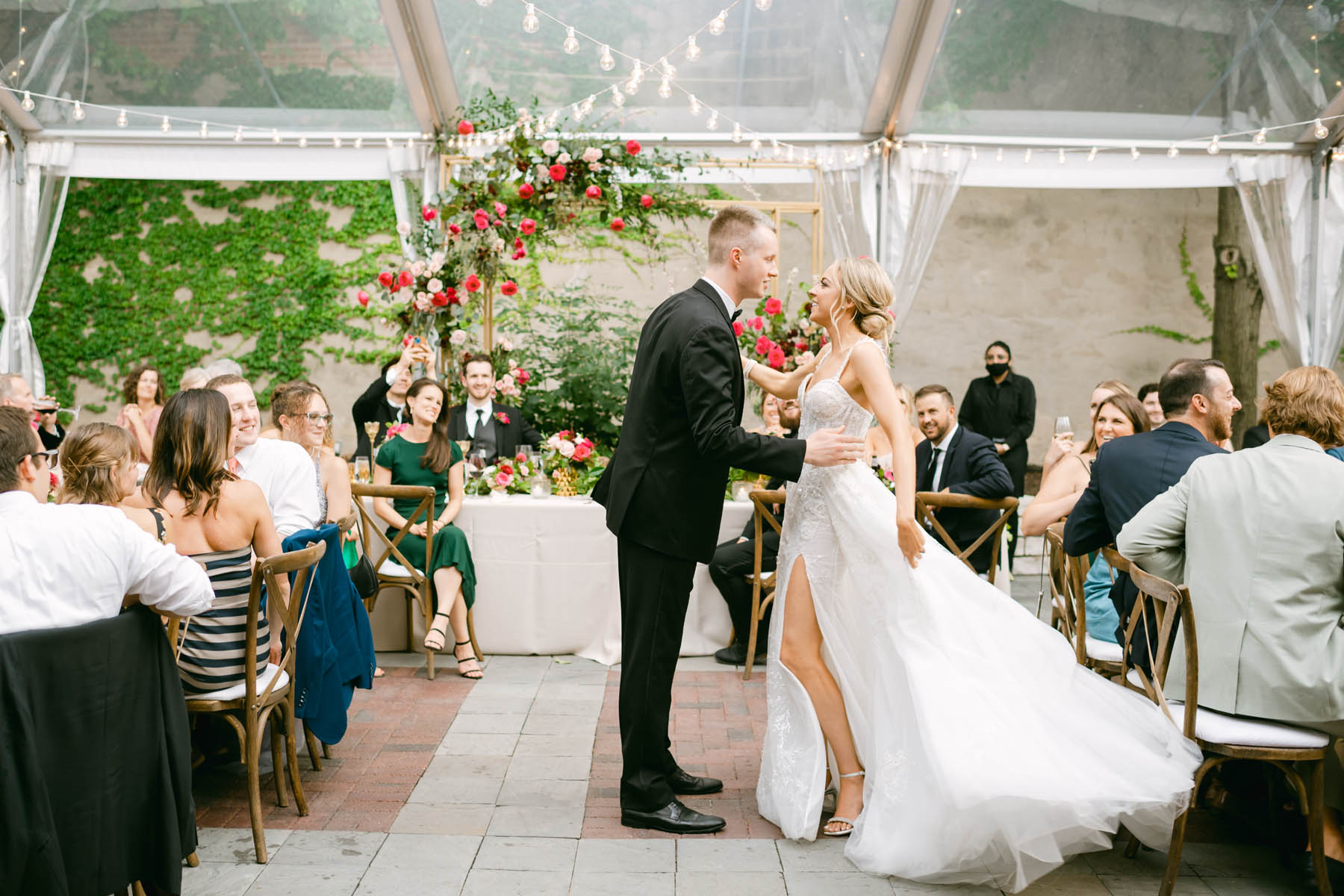 As said by her maid of honor, Margot is always the life of the party with the biggest heart and kind soul.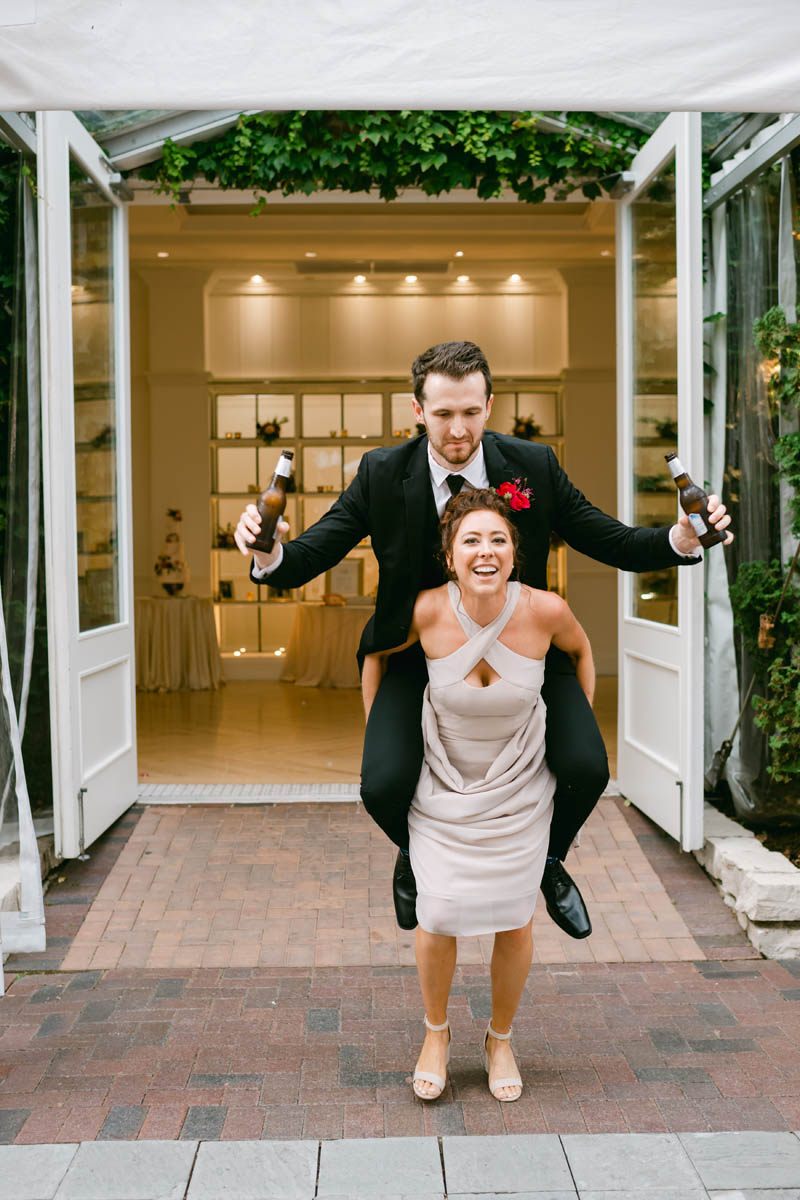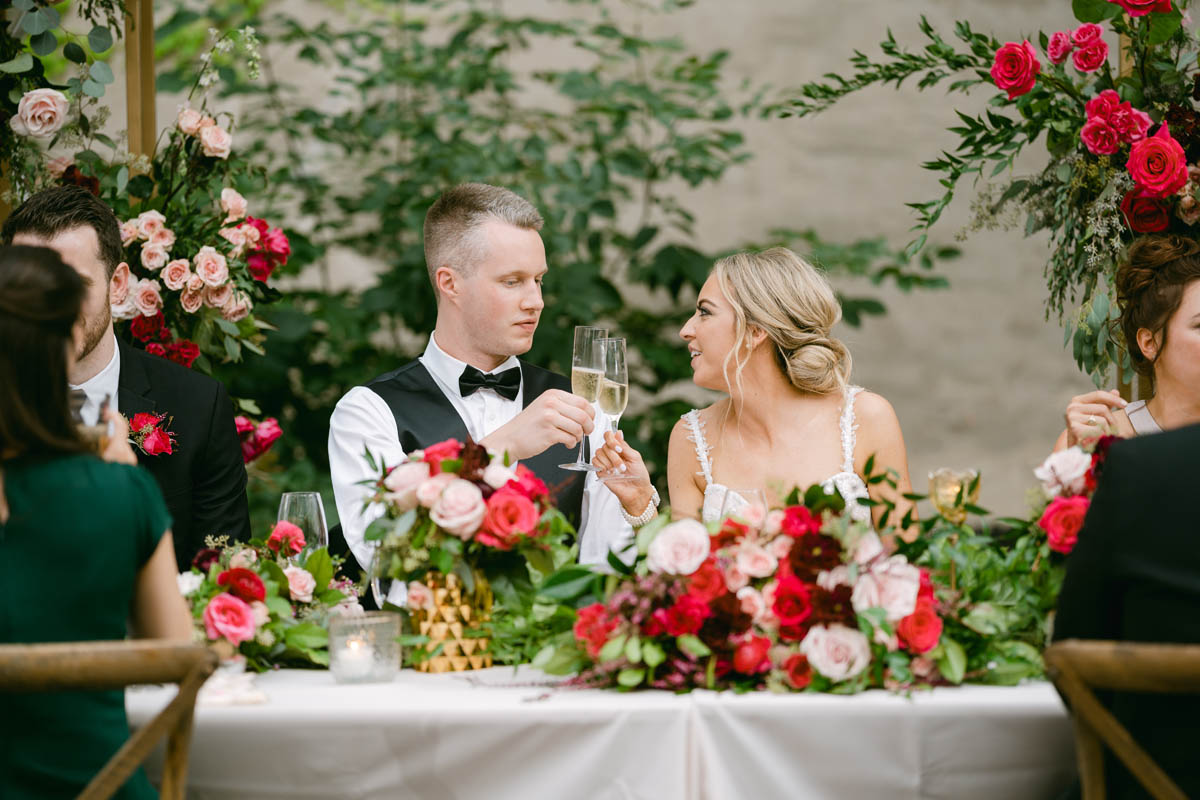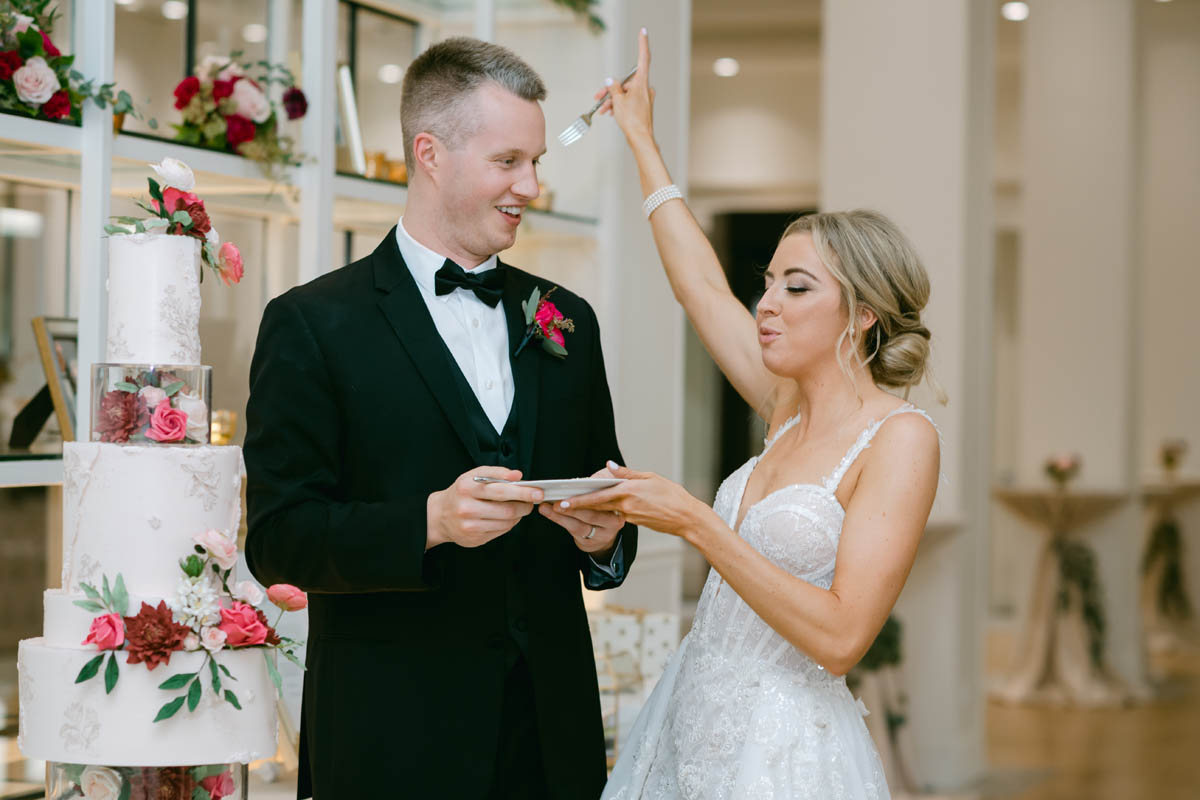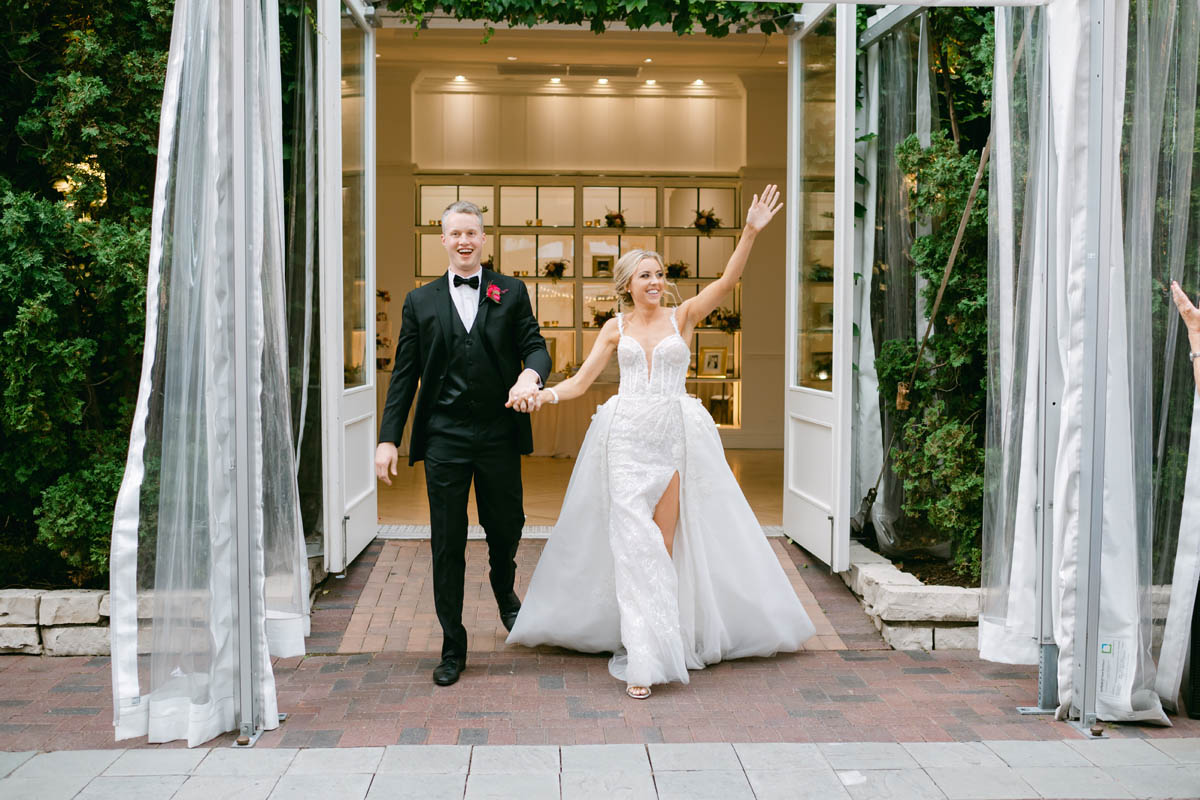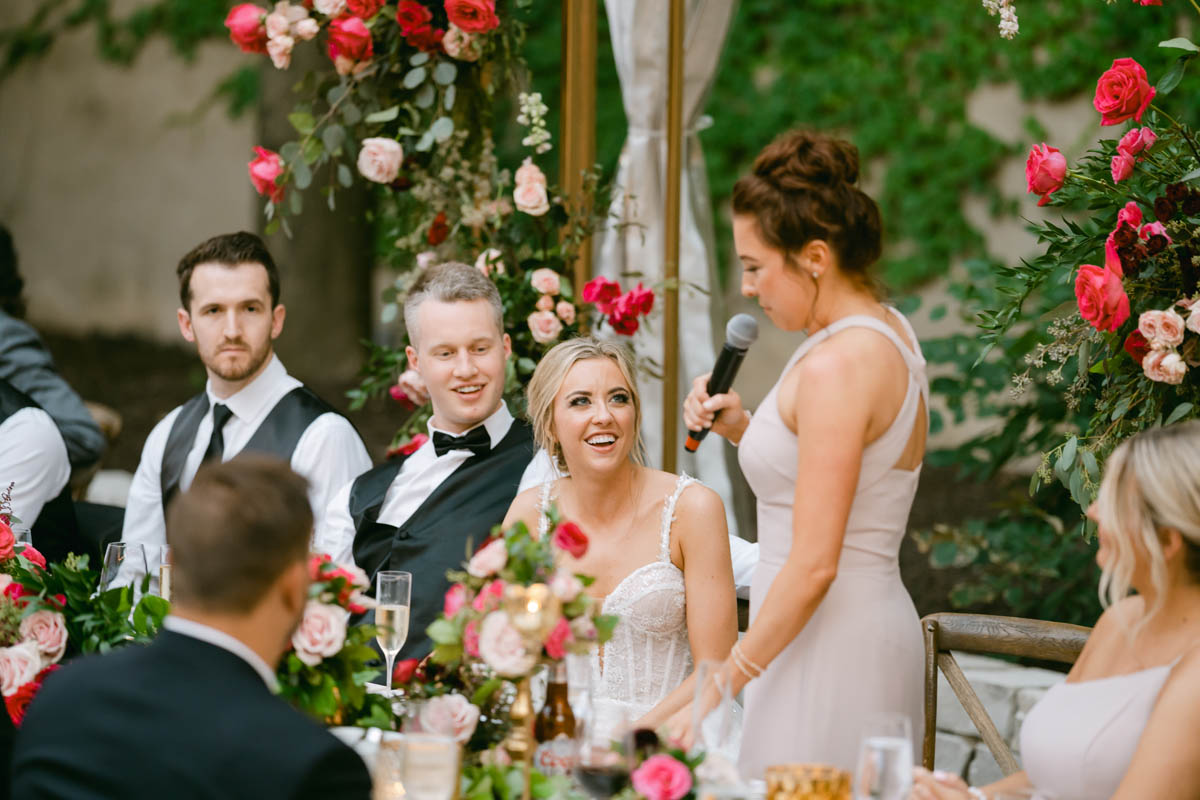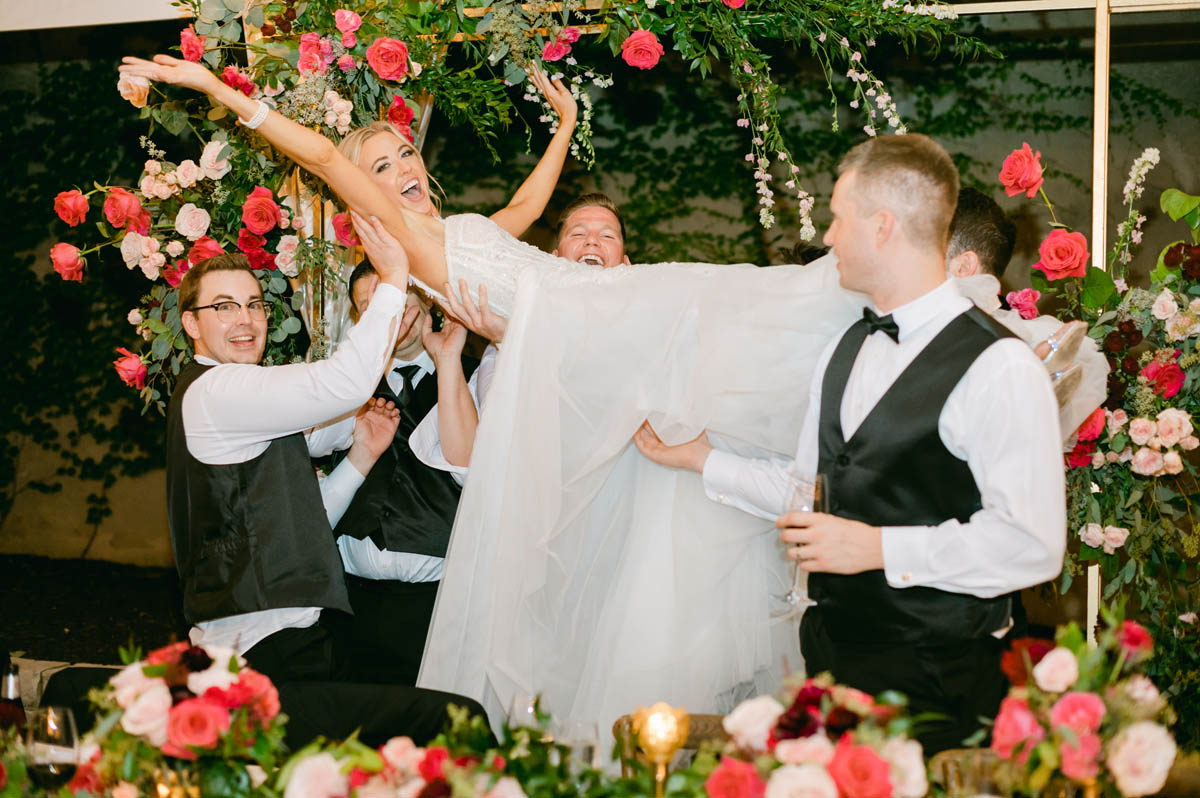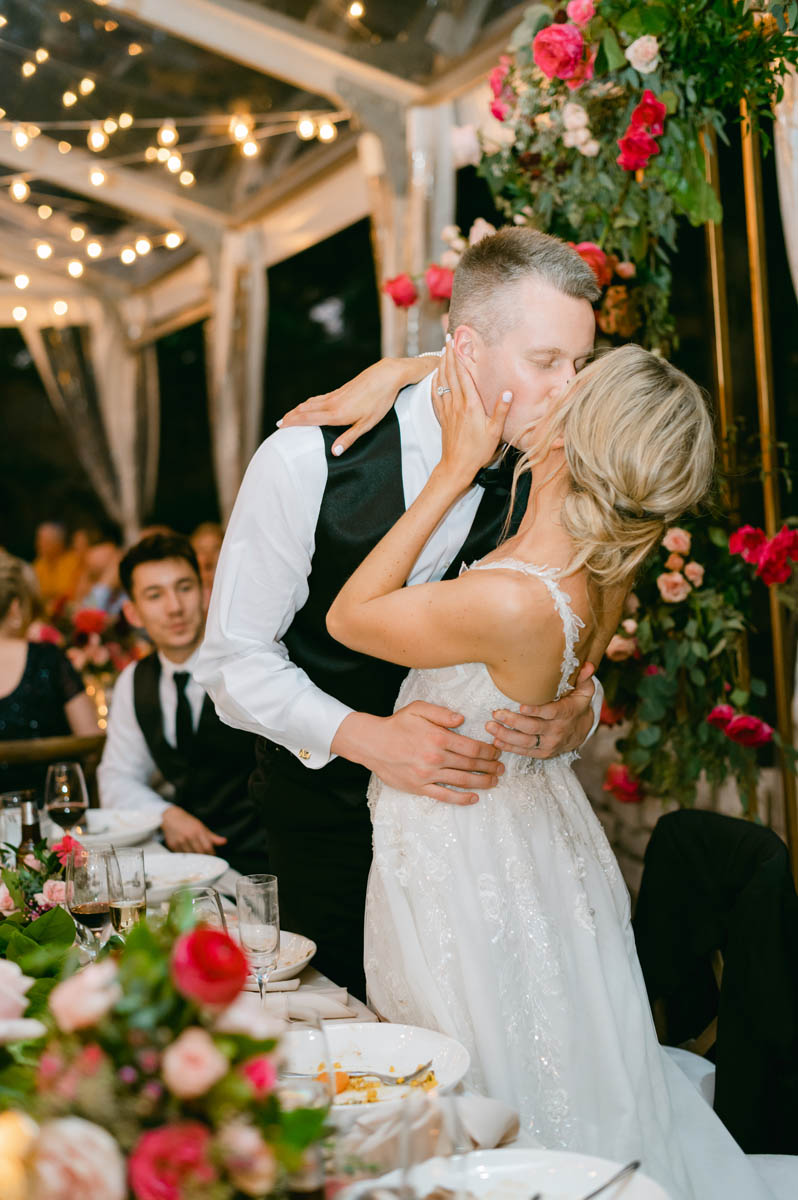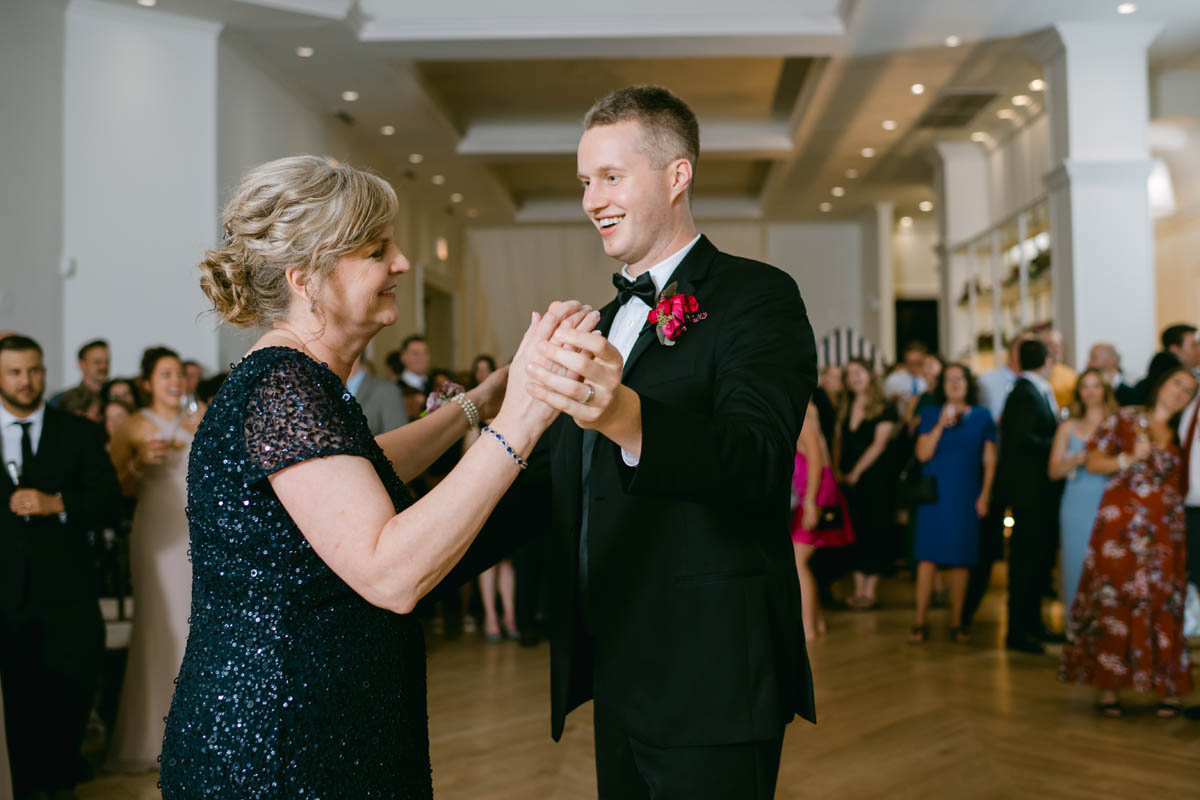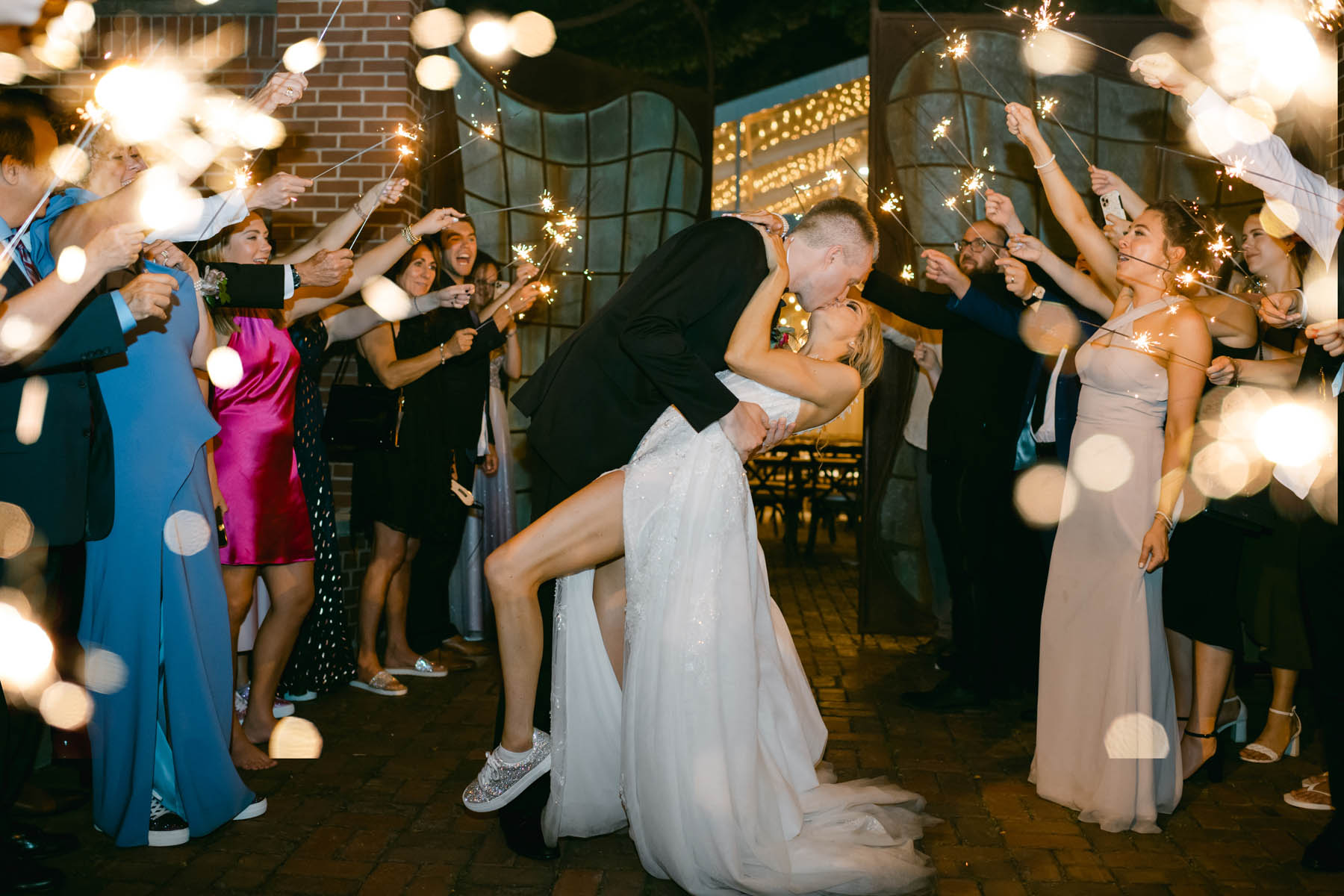 Venue - Chicago Illuminating Company | Planning - Engaging Events by Ali | Eats - Limelight Catering | Florals - Flower firm | Jams - Luniks Entertainment | Sweets - Flourish Cake Design | Sweets - Dipsy Desserts | Video - Whole Heart Video