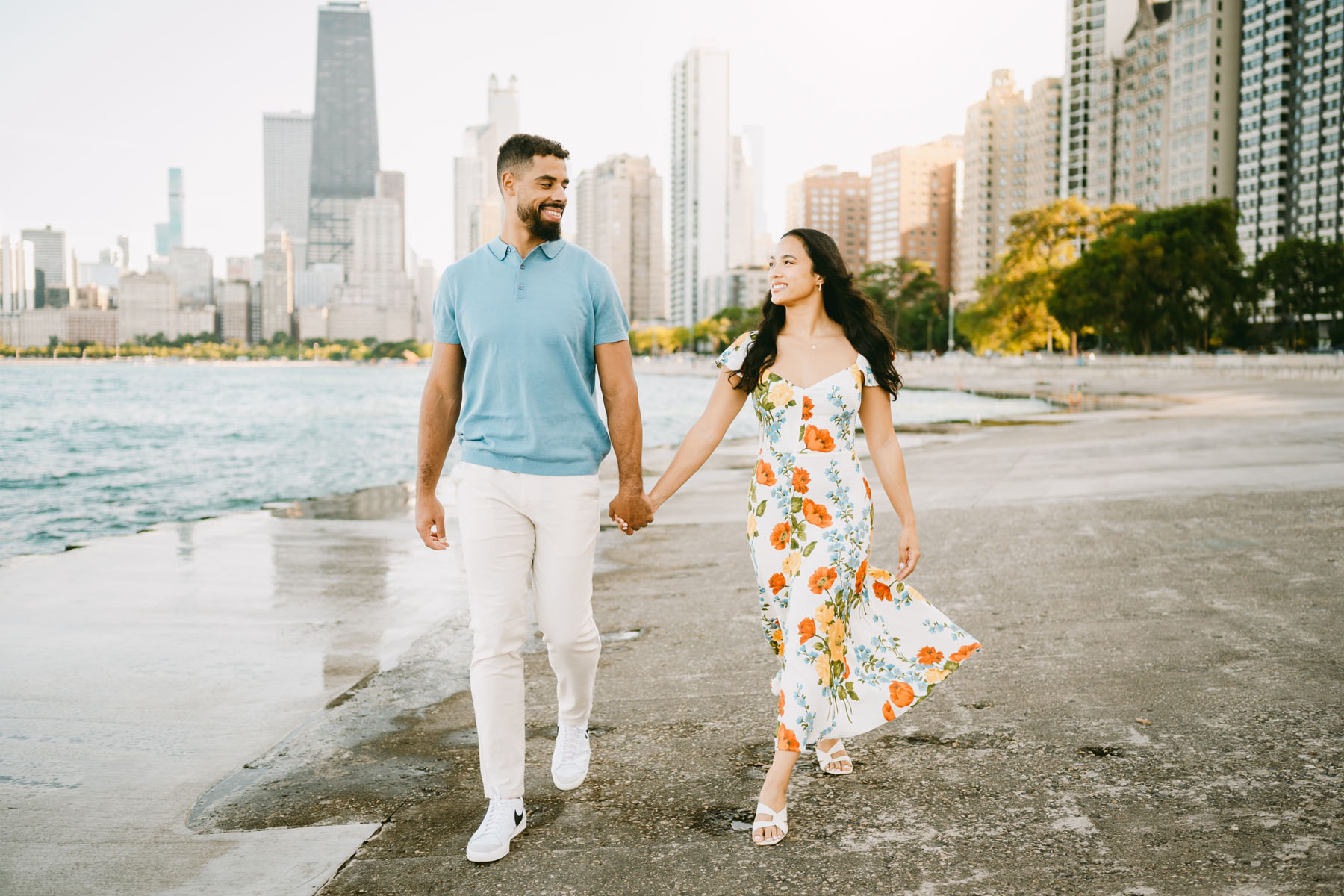 Wanting city vibes for their engagement shoot, Courtney + Juwan had the perfect day for their south pond engagement shoot at North Avenue beach.
Meeting at Northern Illinois University, they were both athletes for the school. As part of the gymnastics team for the school, Courtney rocked the competitive gymnastics world. Also, part of the sports, football was Juwan's sport. He's now a player in the Canadian NFL and has to split his time between Chicago and Toronto.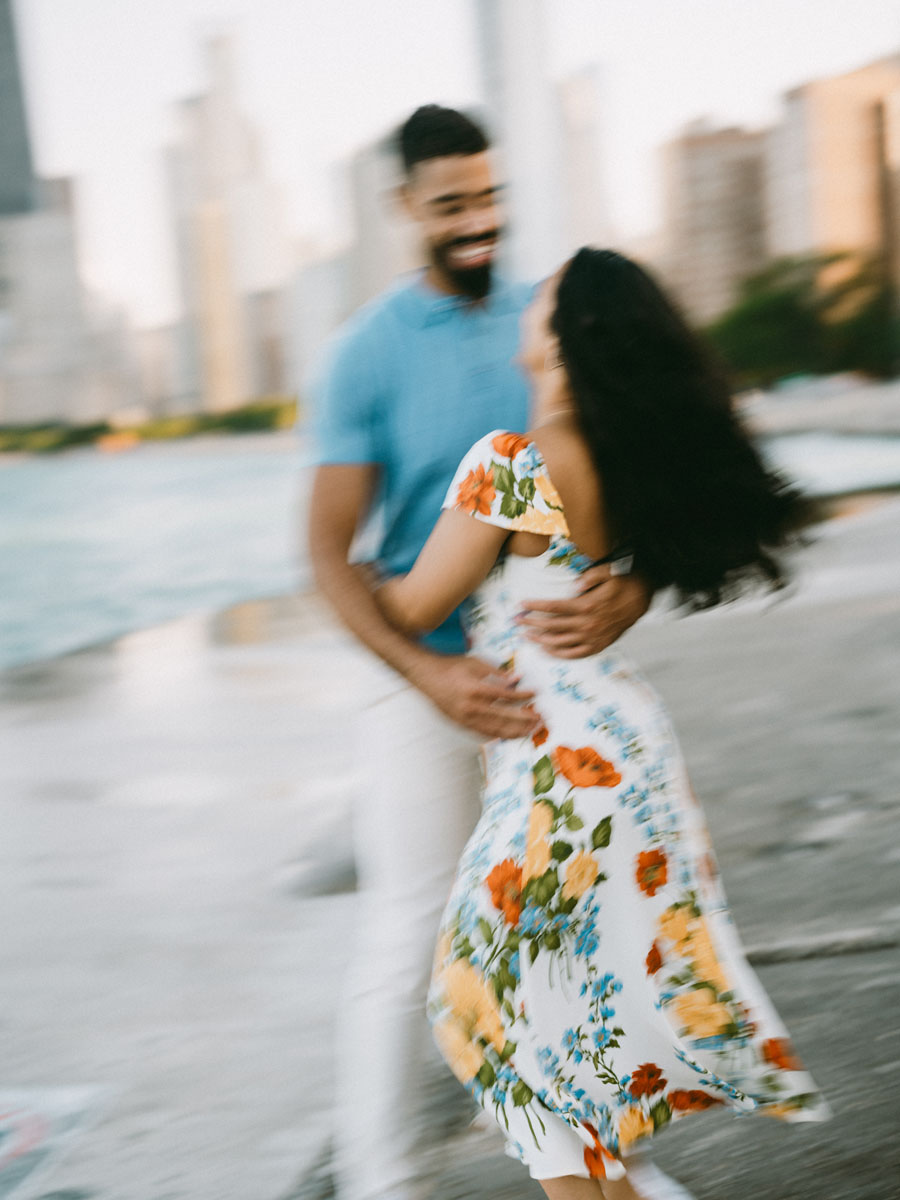 Courtney wore the sweetest summer sun dress for their north avenue engagement shoot. Complimenting his beautiful fiancé, Juwan looked summer handsome.