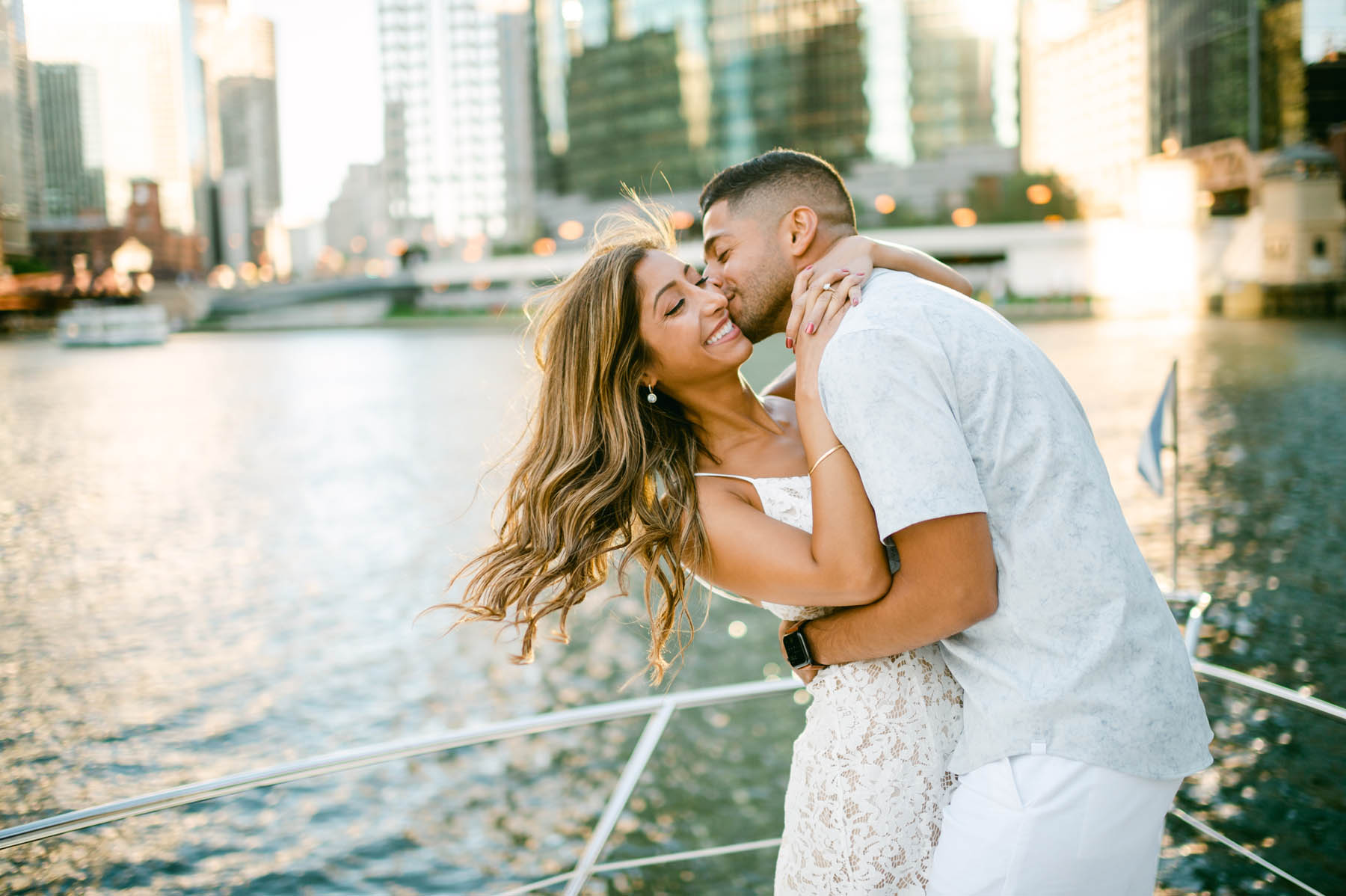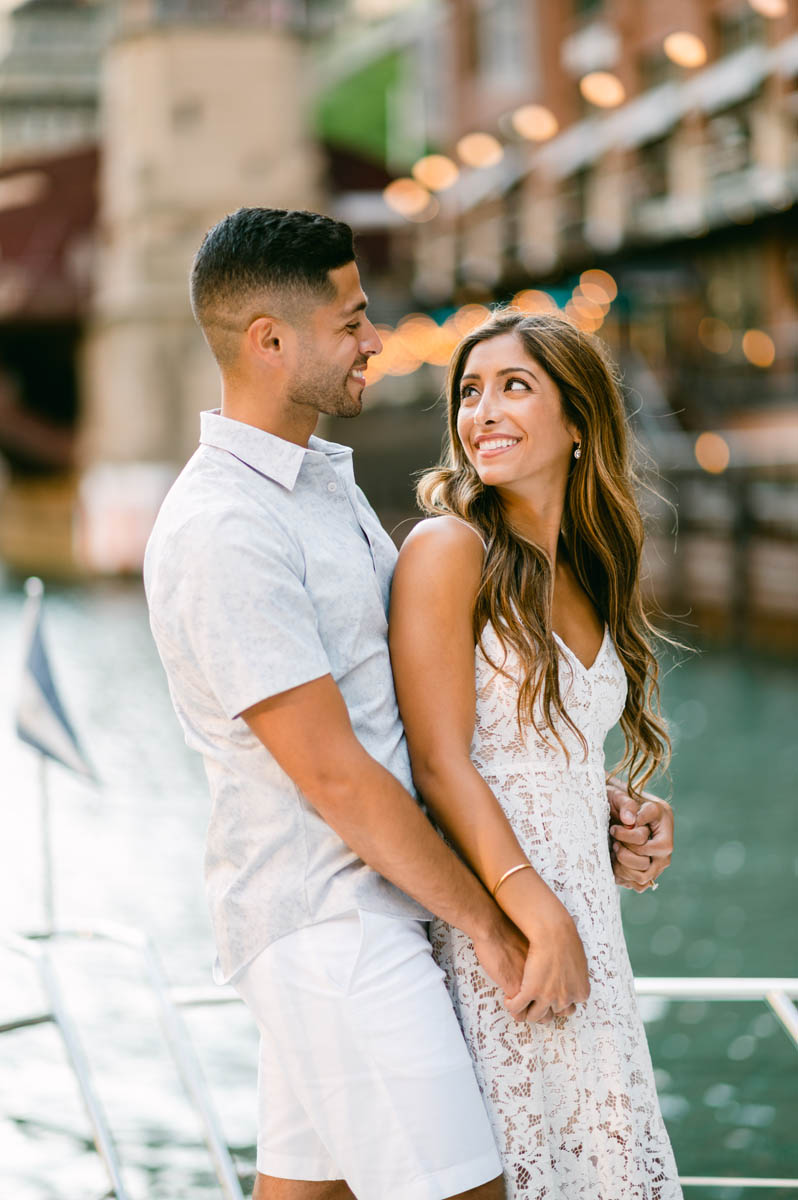 SUMMER ENGAGEMENT DRESS IDEAS
For their fun Chicago summer engagement, Andrea wore the perfect lacy dress. Her adorable parents were excellent captain and co-captain, navigating through the lock and down the river. When you have access to a boat, go cruising down the river with your honey.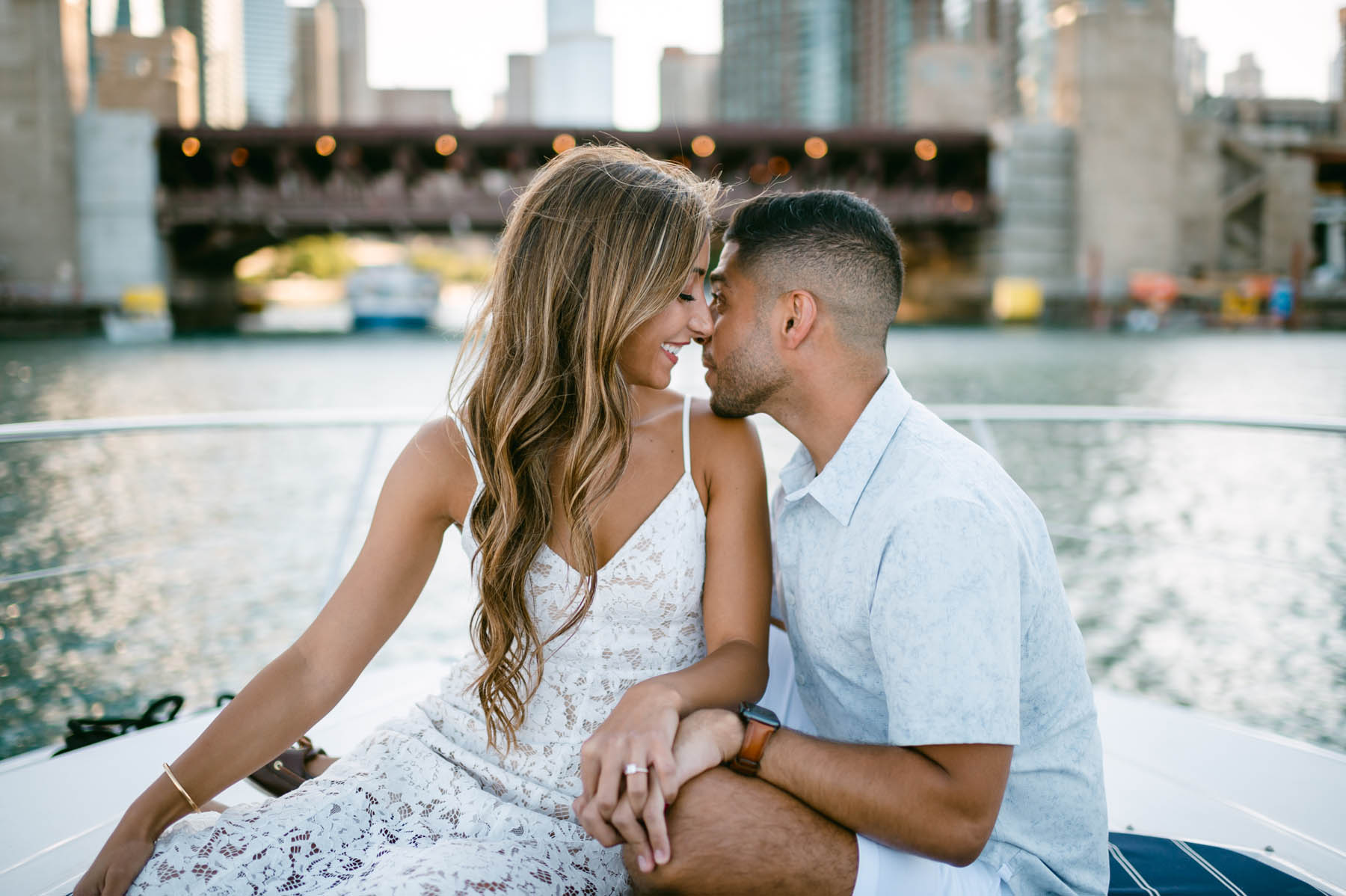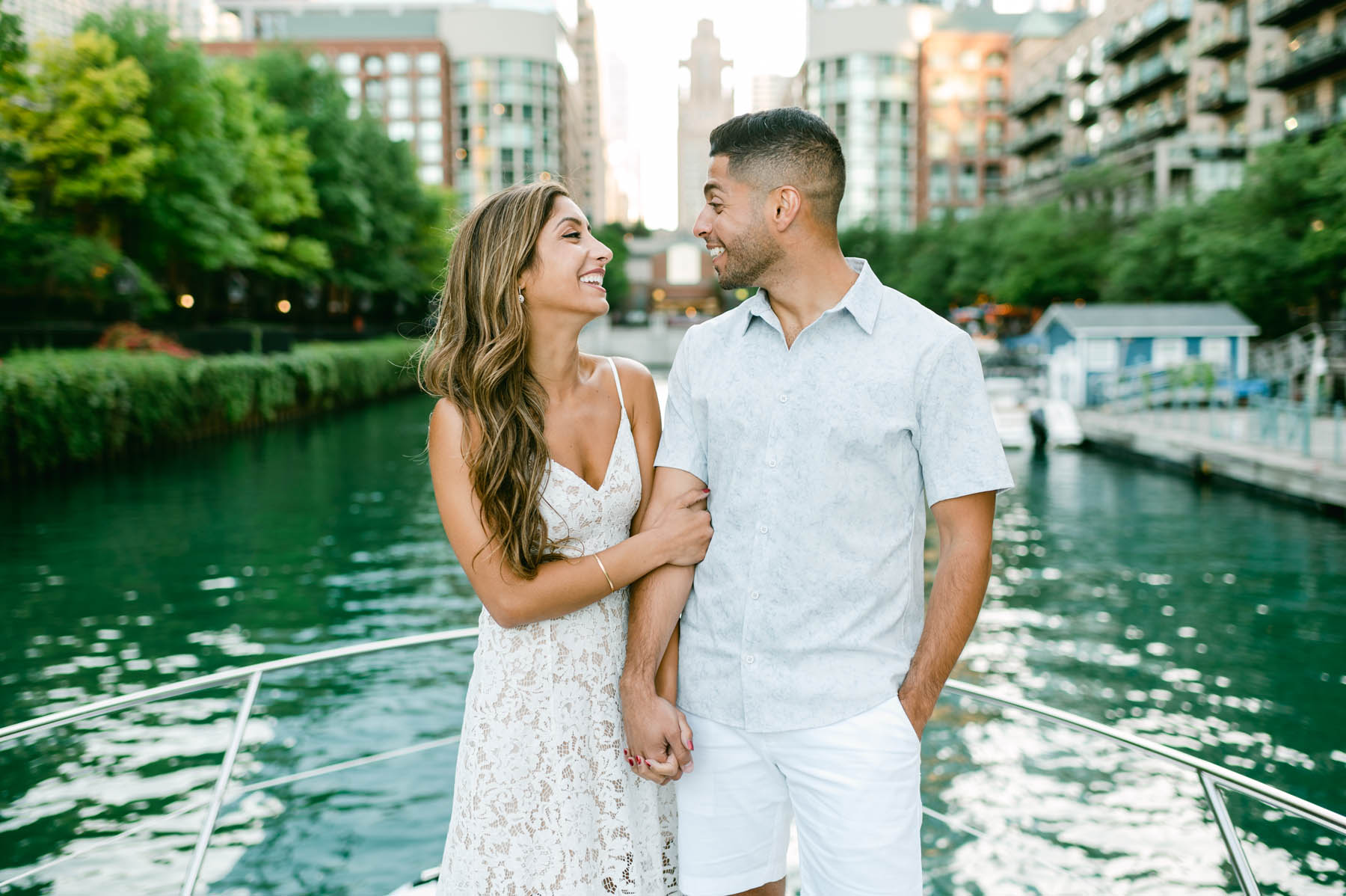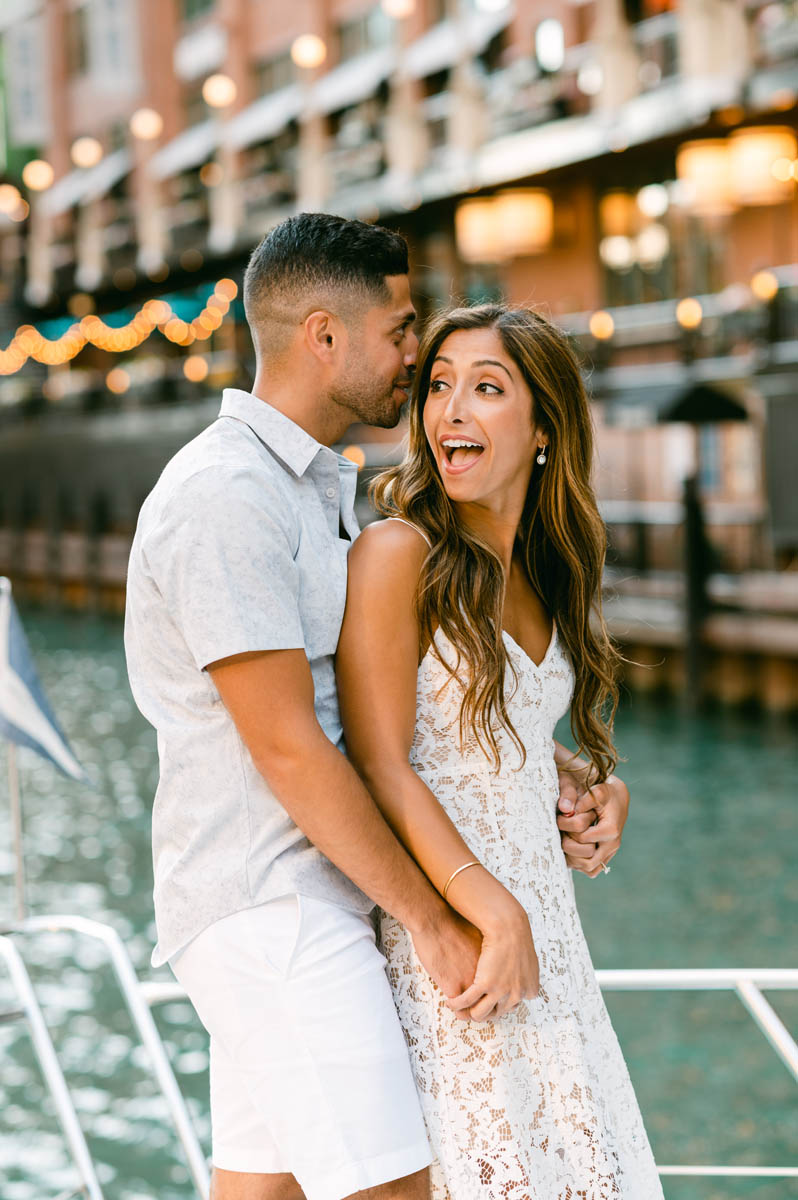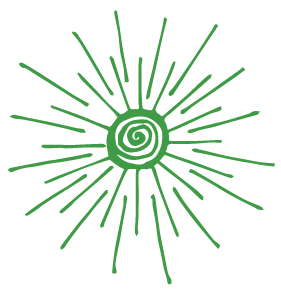 They met in medical school when Louis saw beautiful Andrea in one of his classes. Through the years, they have had many adventures together. One of their big adventures was white water rafting when Andrea fell overboard. On another trip hiking the Inca trail, poor Andrea got food poisoning. But what a trooper she still hiked the trail.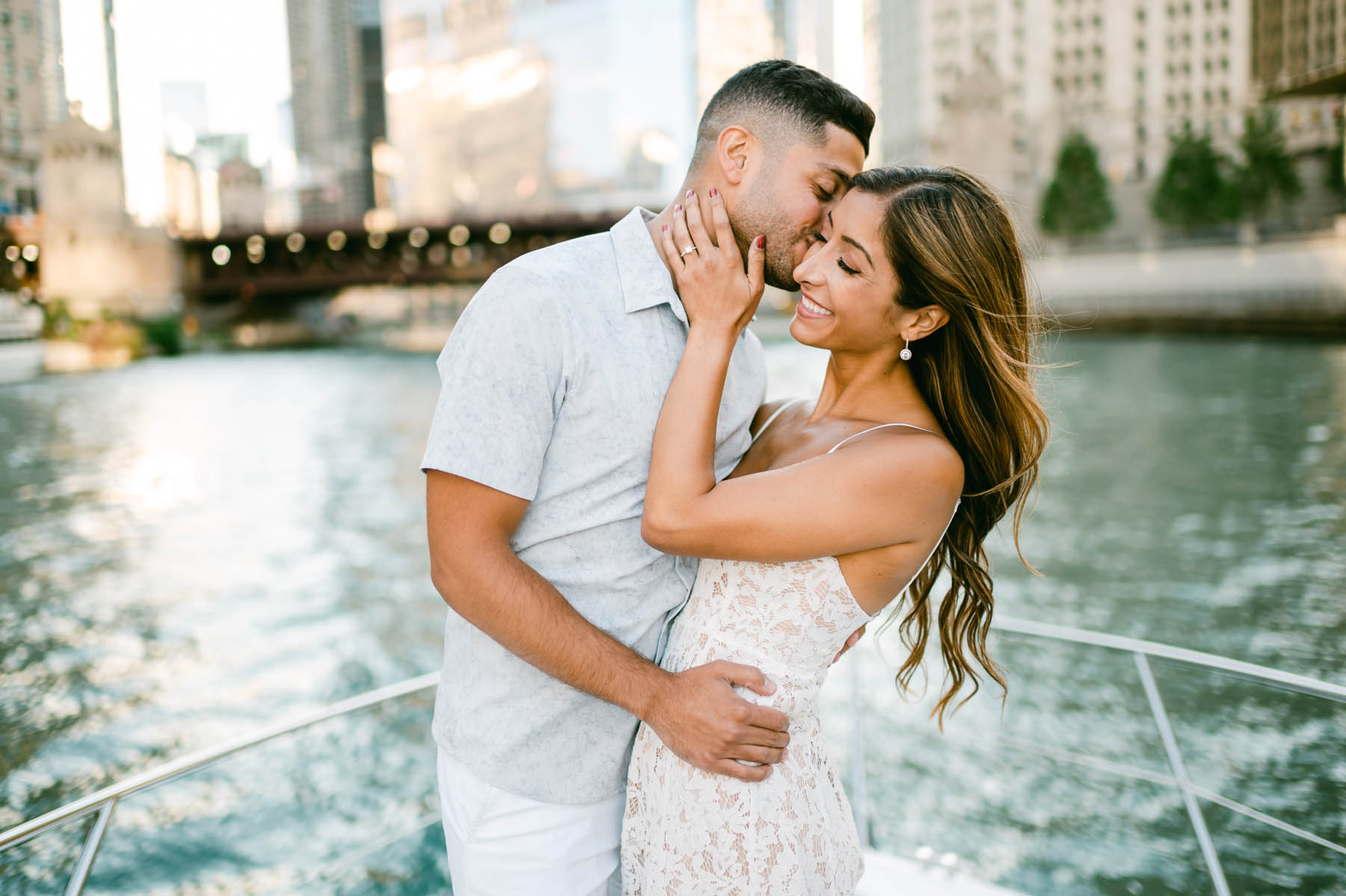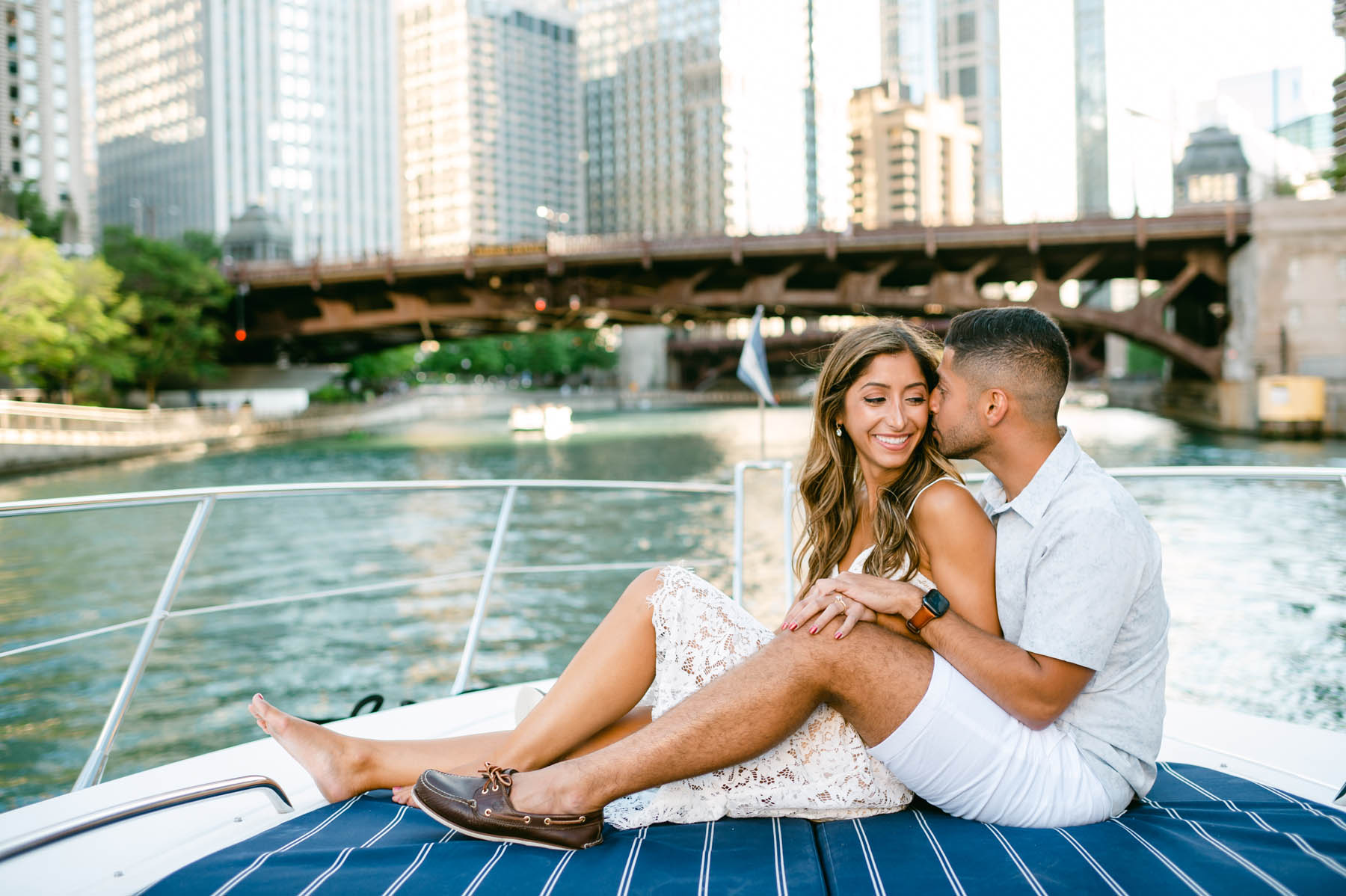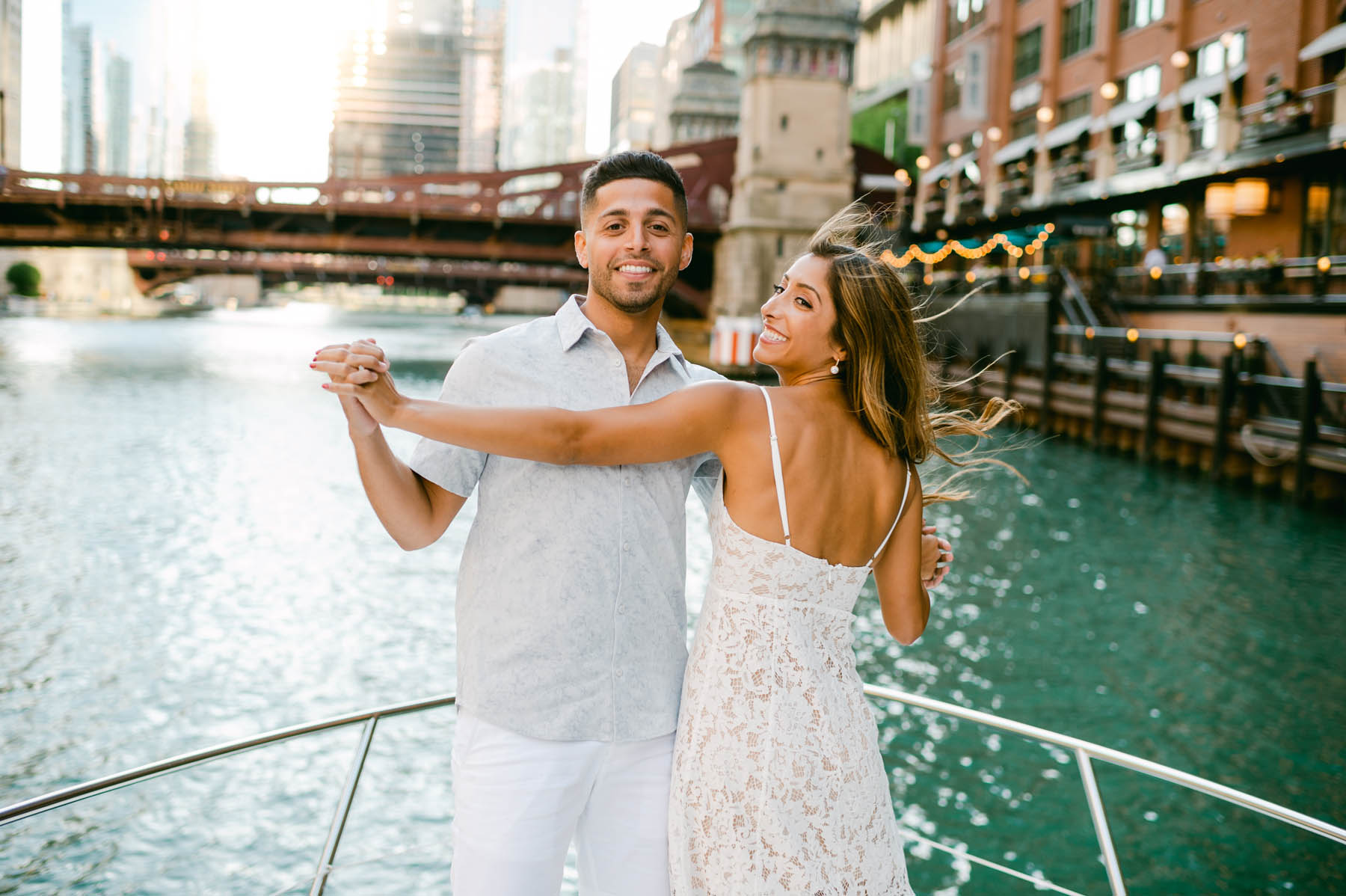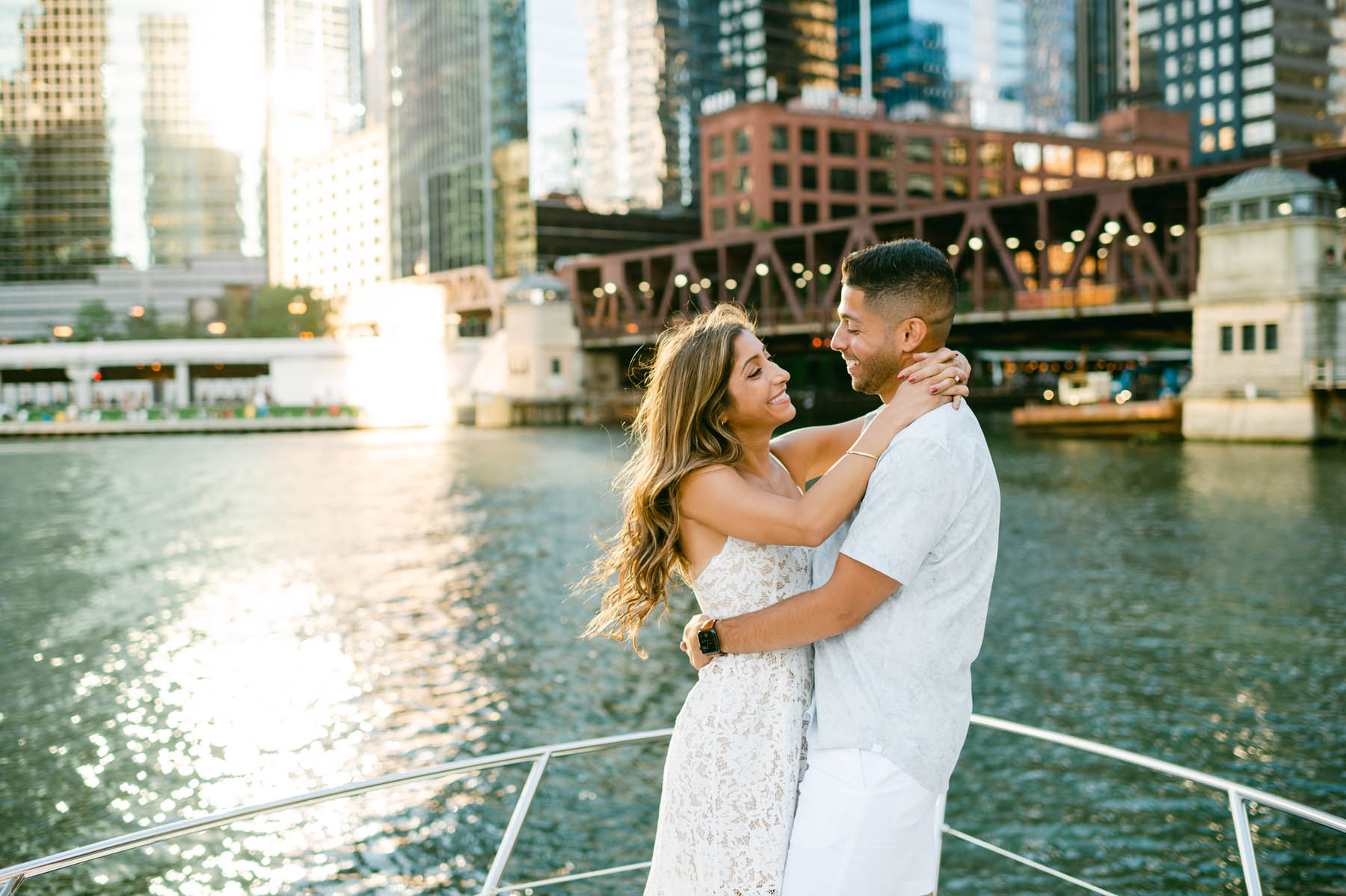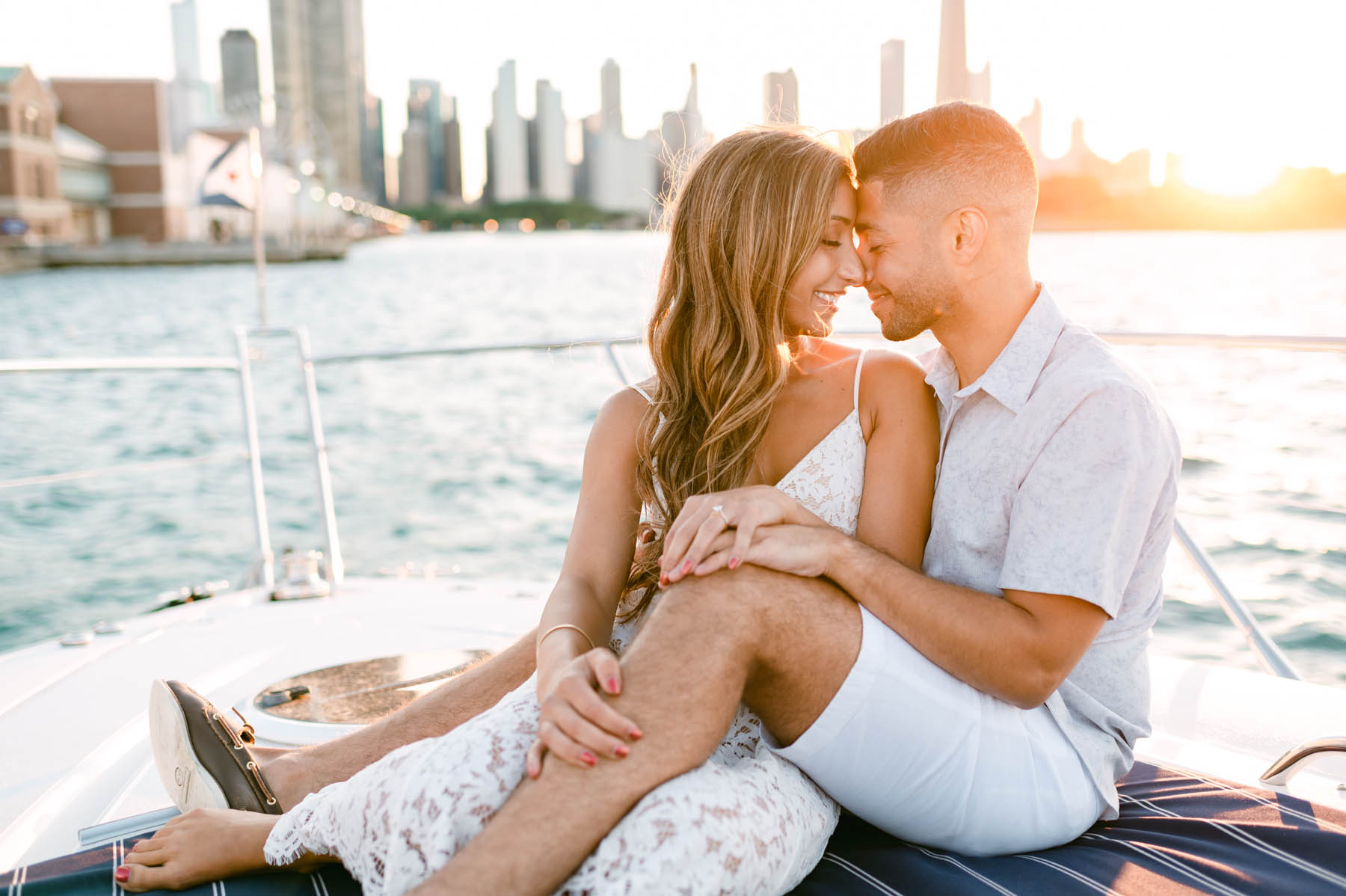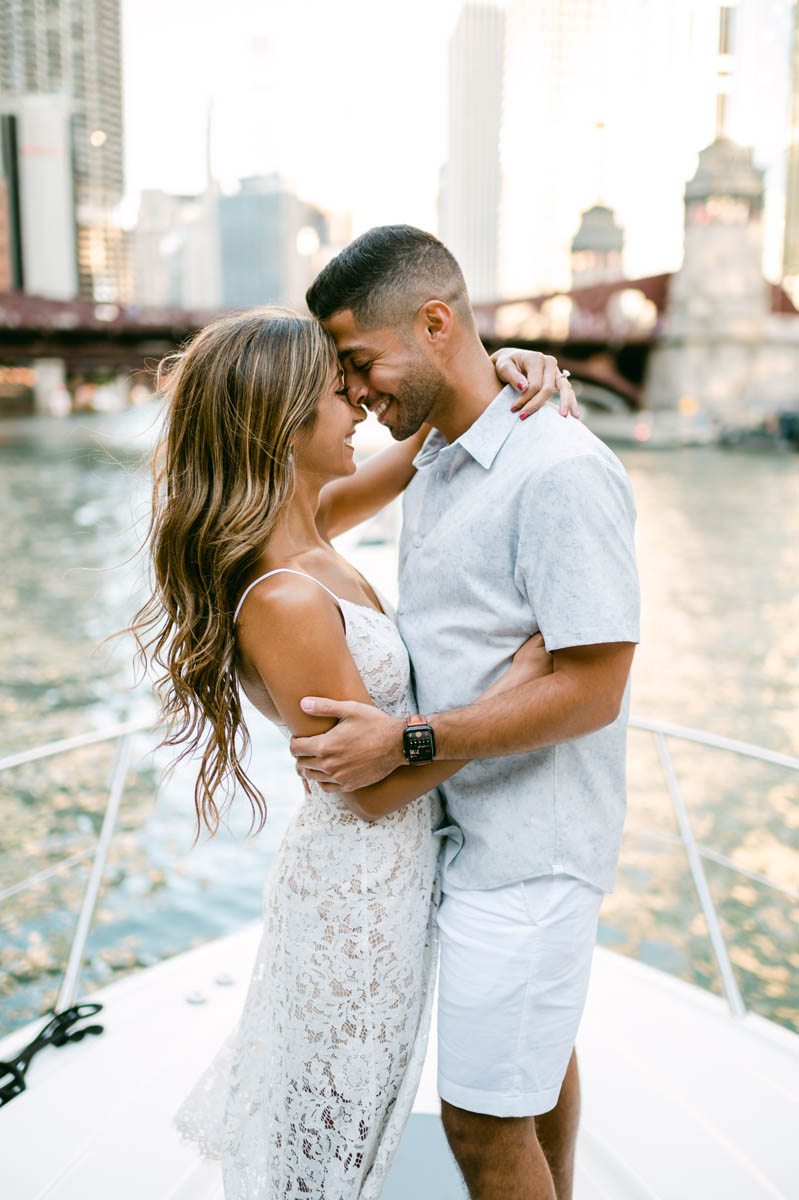 It was the most gorgeous evening for their summer engagement on the Chicago river. The sun was shining through the buildings and bouncing off the river. After our river cruise, we took a quick spin past Navy Pier to capture a beautiful sunset.