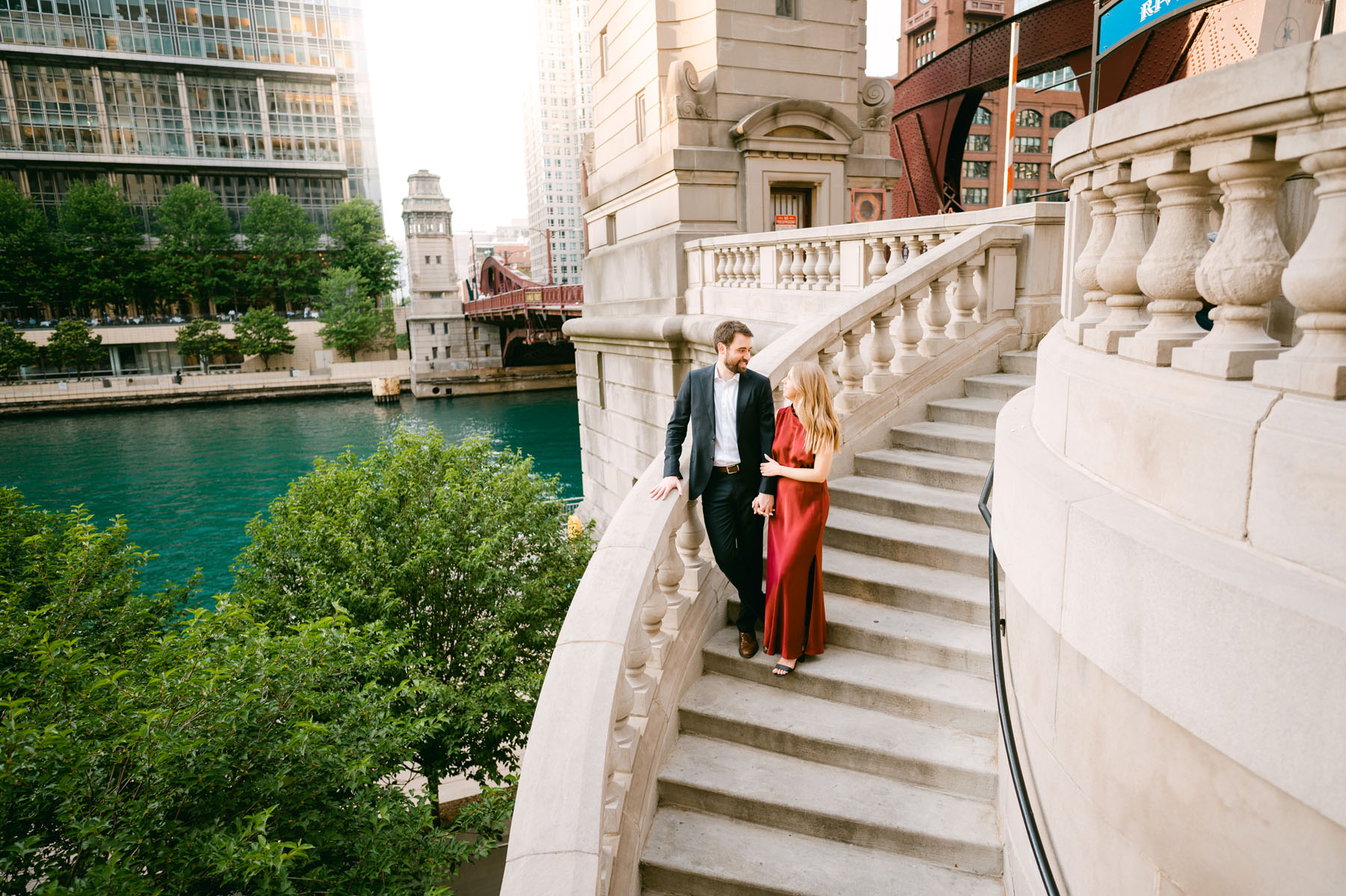 Engagement shoots are just fun!
One of the many fun activities when wedding planning is to have a Chicago engagement shoot. Chicago is such an amazing place for engagement sessions. From the gorgeous gardens in Lincoln Park to the urban vibe of the bridges along the riverwalk, there are so many fantastic places for a Chicago engagement shoot.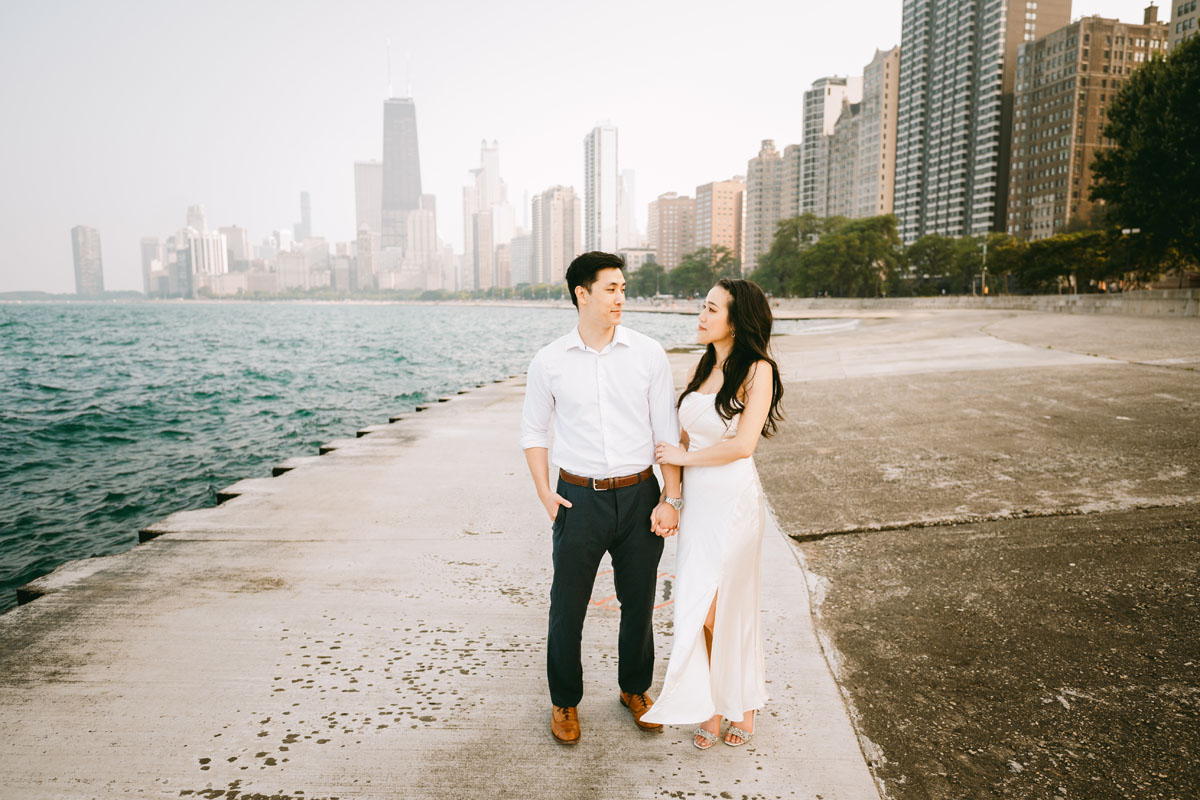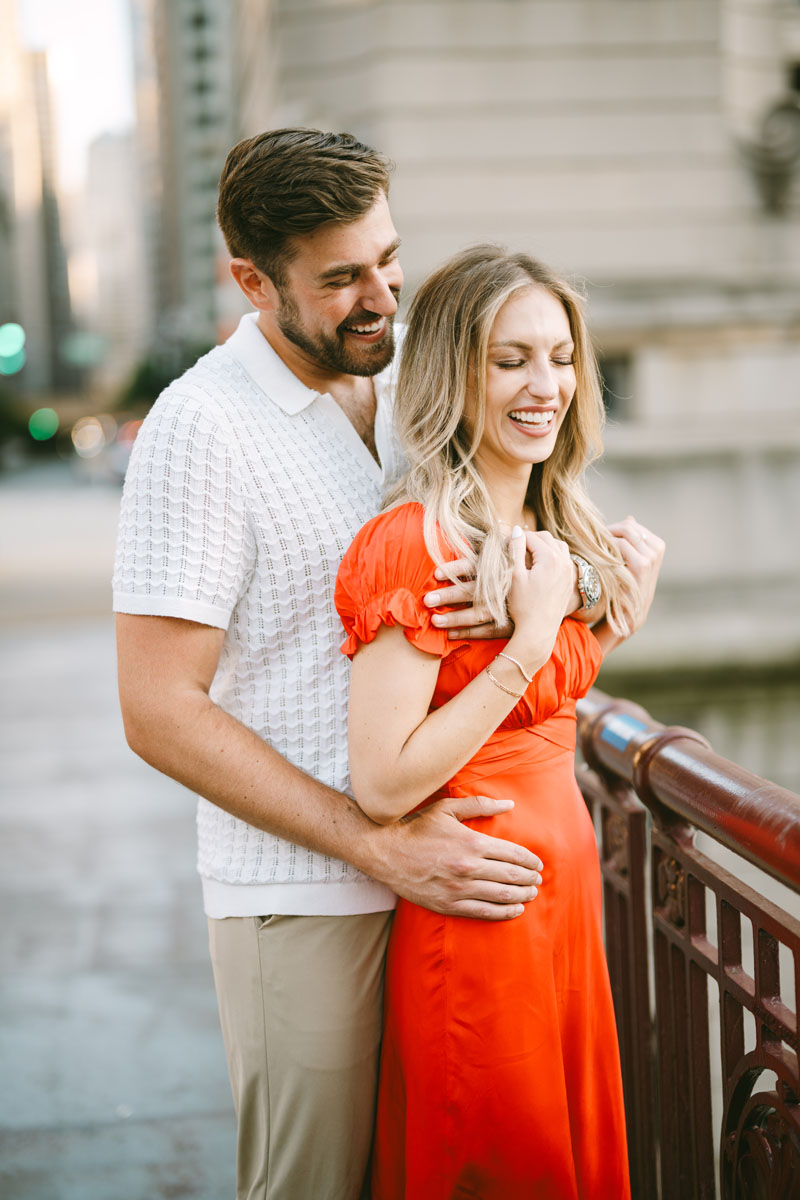 What should we wear for our shoot?
Dress it up! Wear something that you would wear to a party or nice social event. Personally I love dresses in photos - they are so beautiful and feminine. Wear something that has some shape to it. A flowy dress is amazing, but make sure it cinches. A boxy dress with no shape will make you look bigger. Brighter colors will draw attention right to you in the photo - where it should be. Red, pink, yellow, white, orange are all great colors that will make you pop in the photo. Red is always a wonderful go-to color. In a garden type setting, red is complimentary to green which makes the photo really pop. You'll probably notice a trend that I really love red in photos!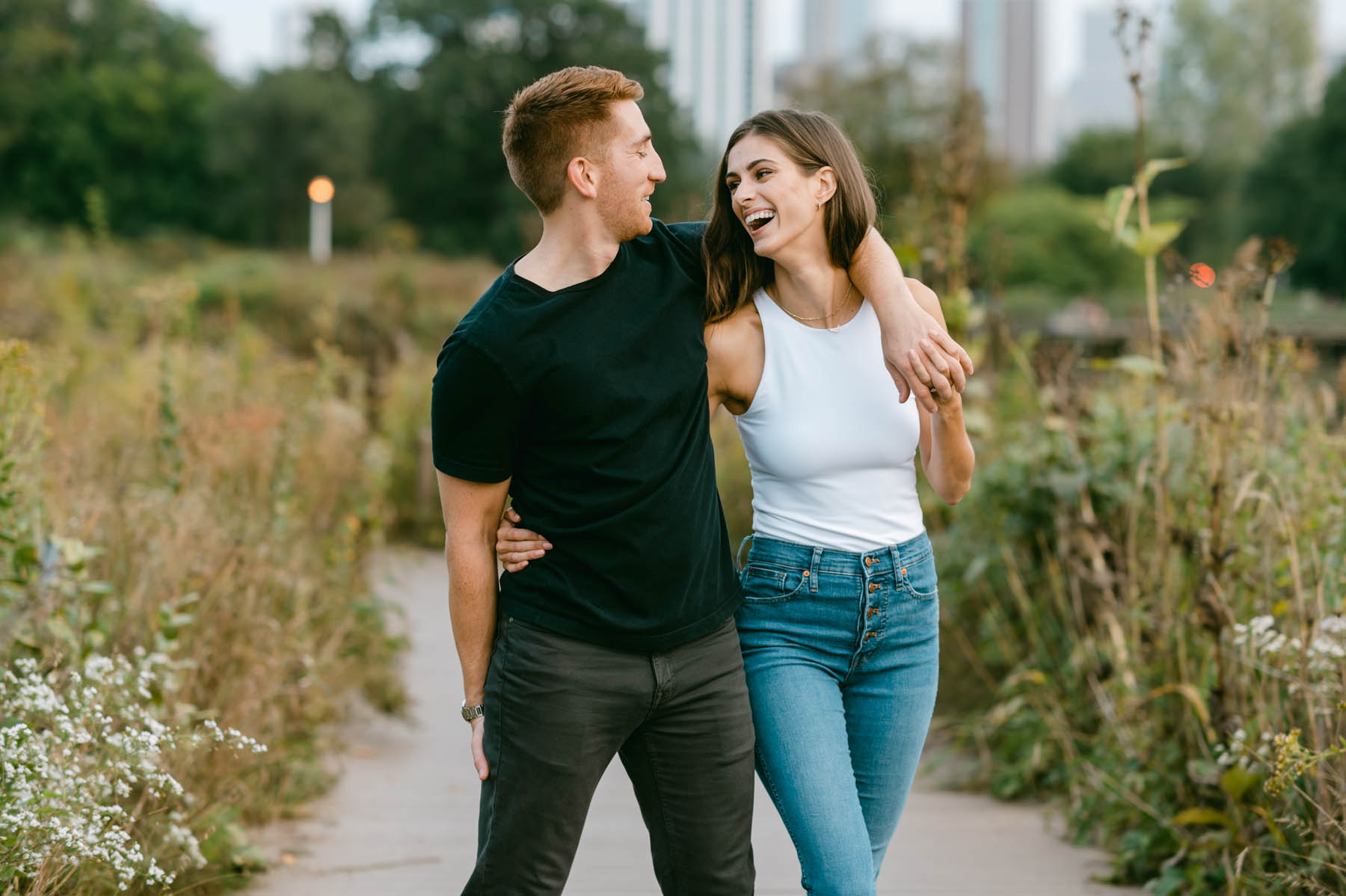 Bring an outfit change for one dress and one casual look.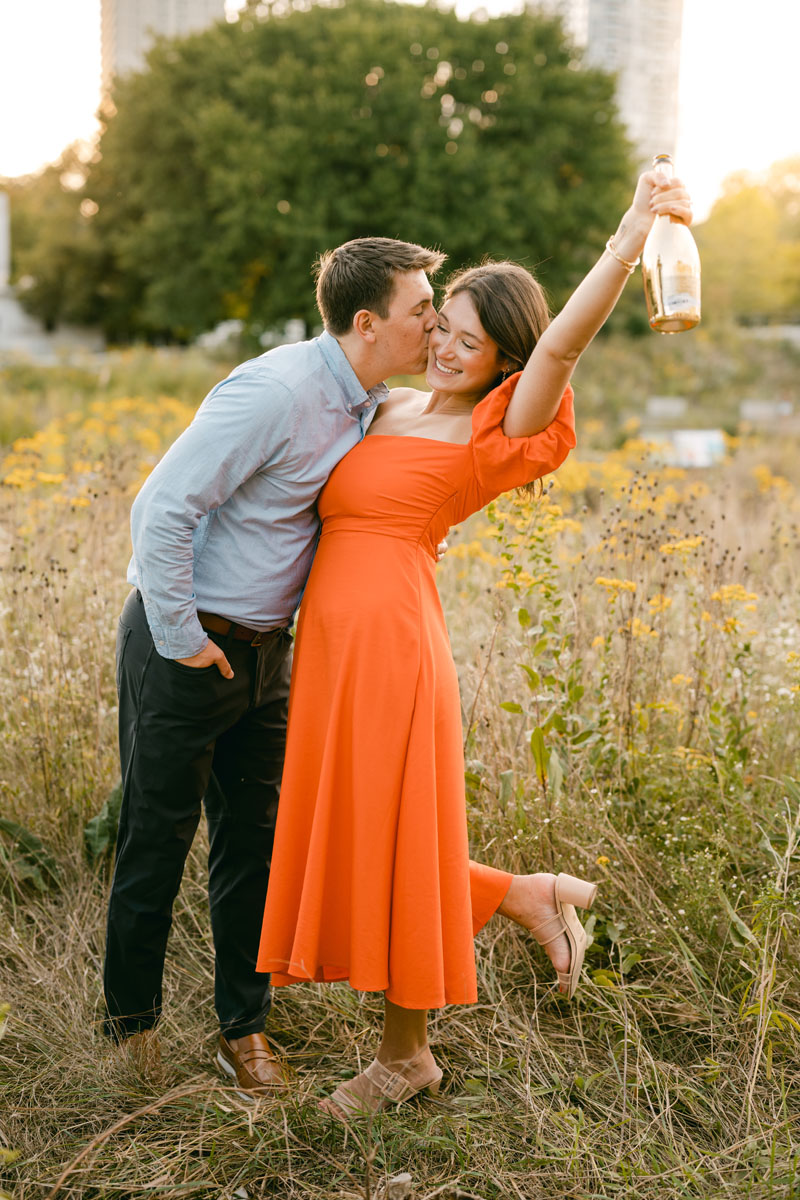 Bring some bubbles along on your shoot to make it festive and fun. Champagne pop always makes a great photo!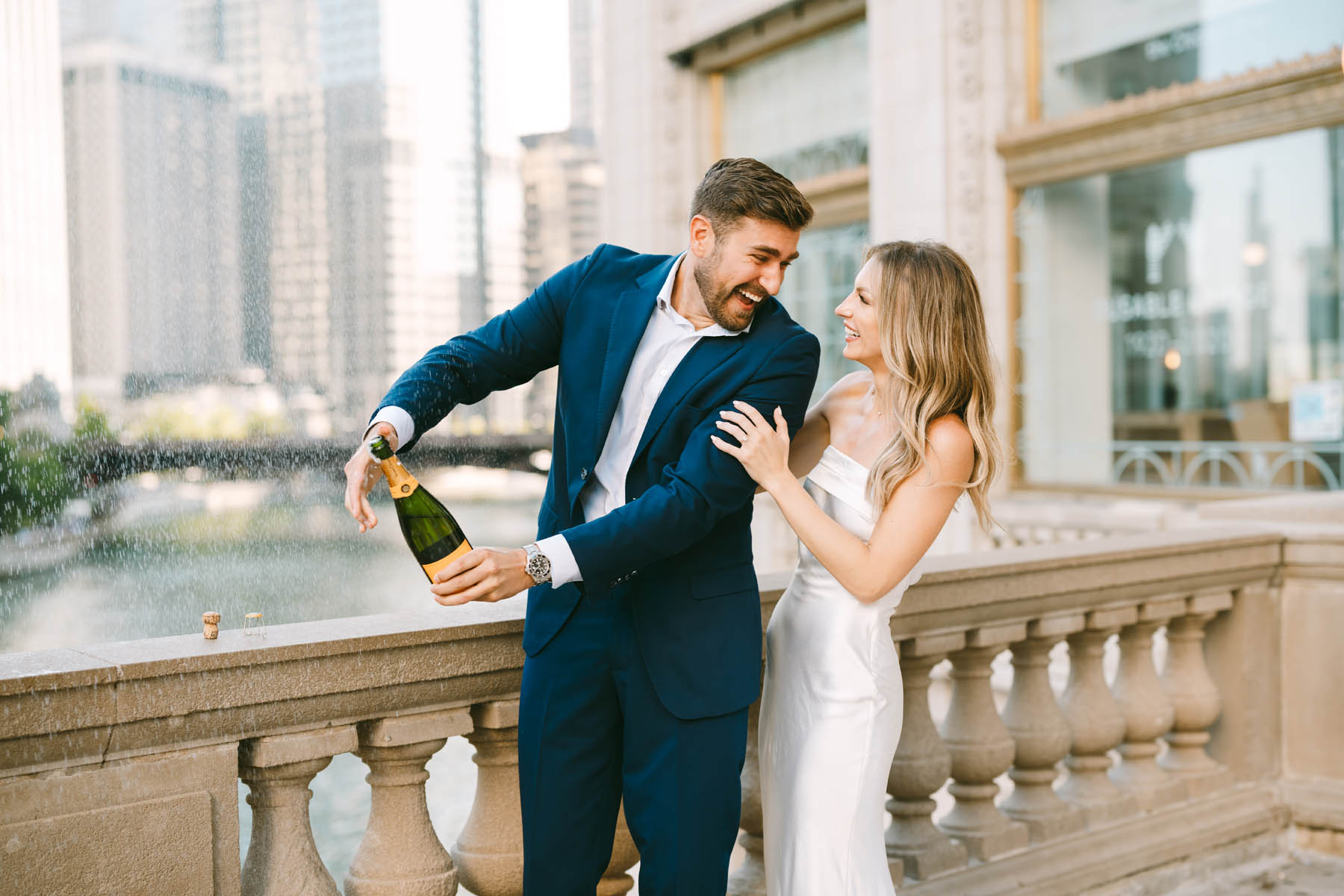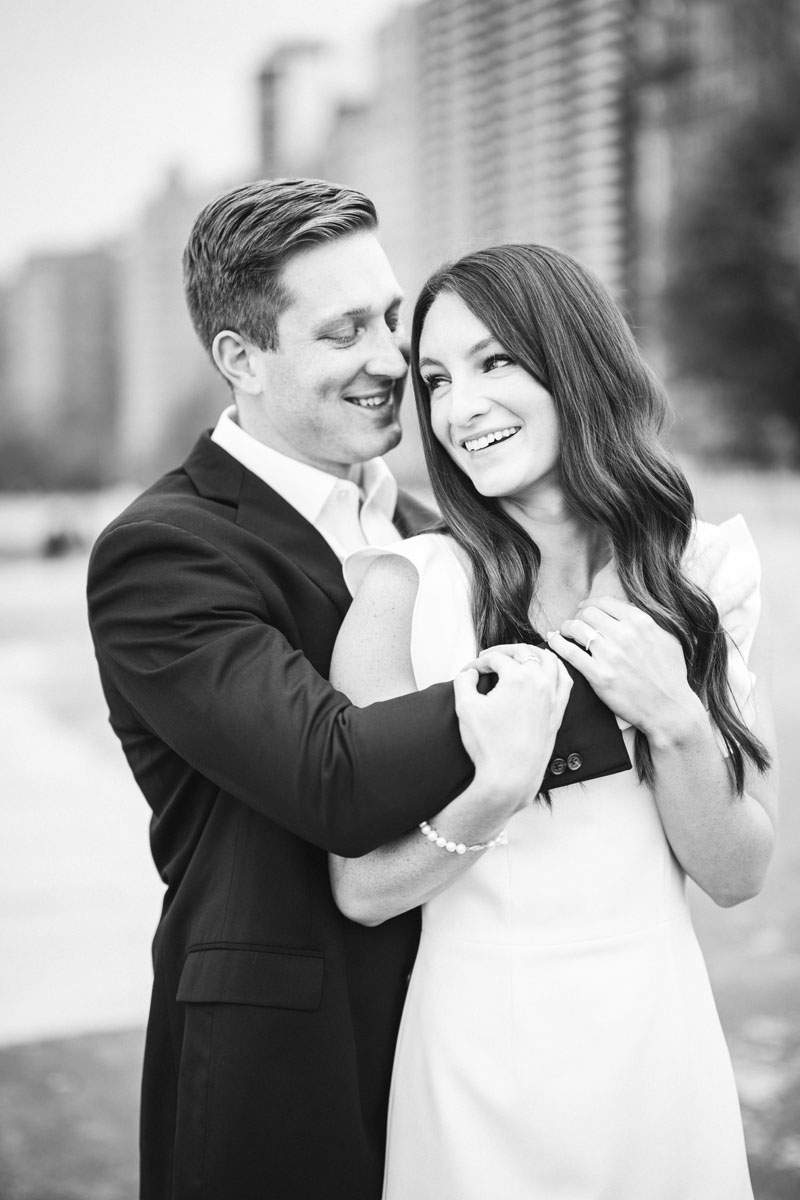 Your location sets the tone of your shoot. Think about how you would like your engagement images to feel. Select a spot that feels like the two of you. I like to give couples a nice diversity with locations, so you have both city shots and "greenery" shots. I'll work with you to pick the best spots for your engagement session. If you have a special spot - a first date, the proposal, I love to create a story around your memories.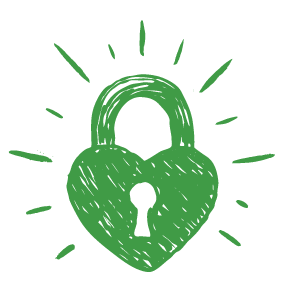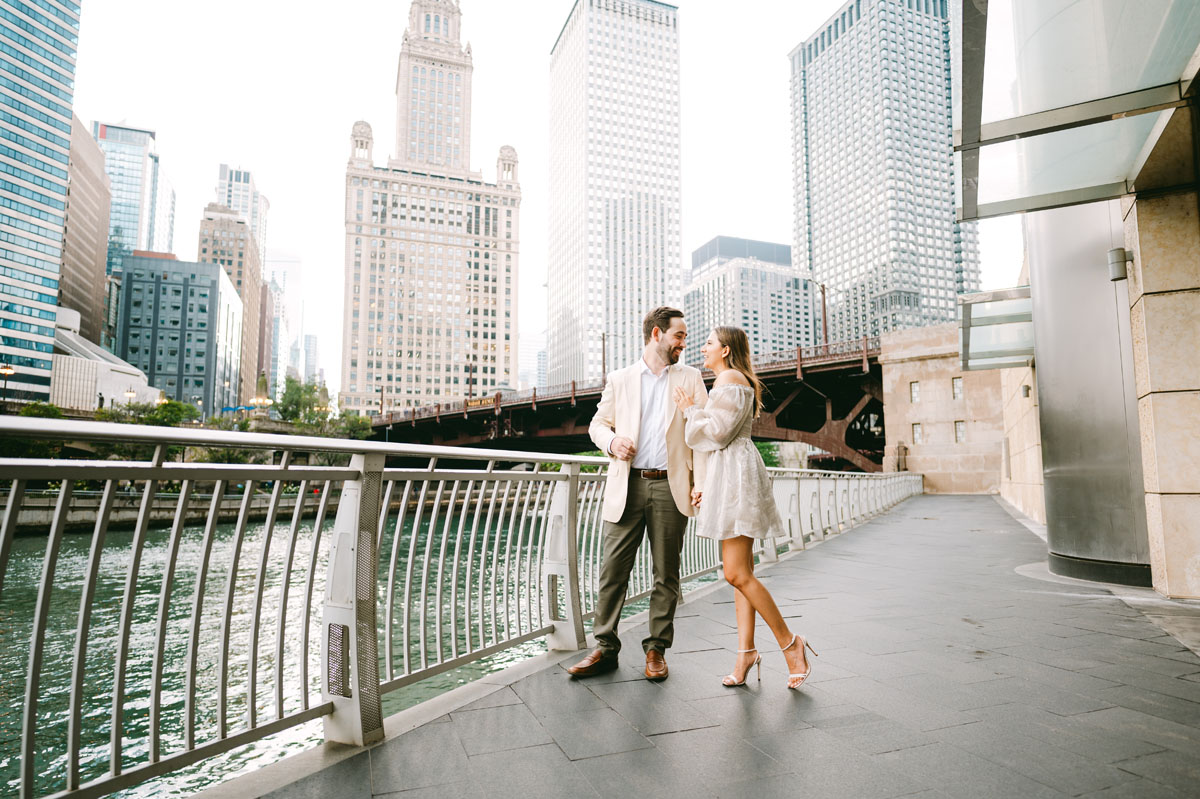 16 Epic Chicago Engagement Photography Locations for Amazing Photos
The city has so many amazing spots for beautiful Chicago engagement photos. Here are the best Chicago engagement photography locations, from the lakefront to the urban bridges.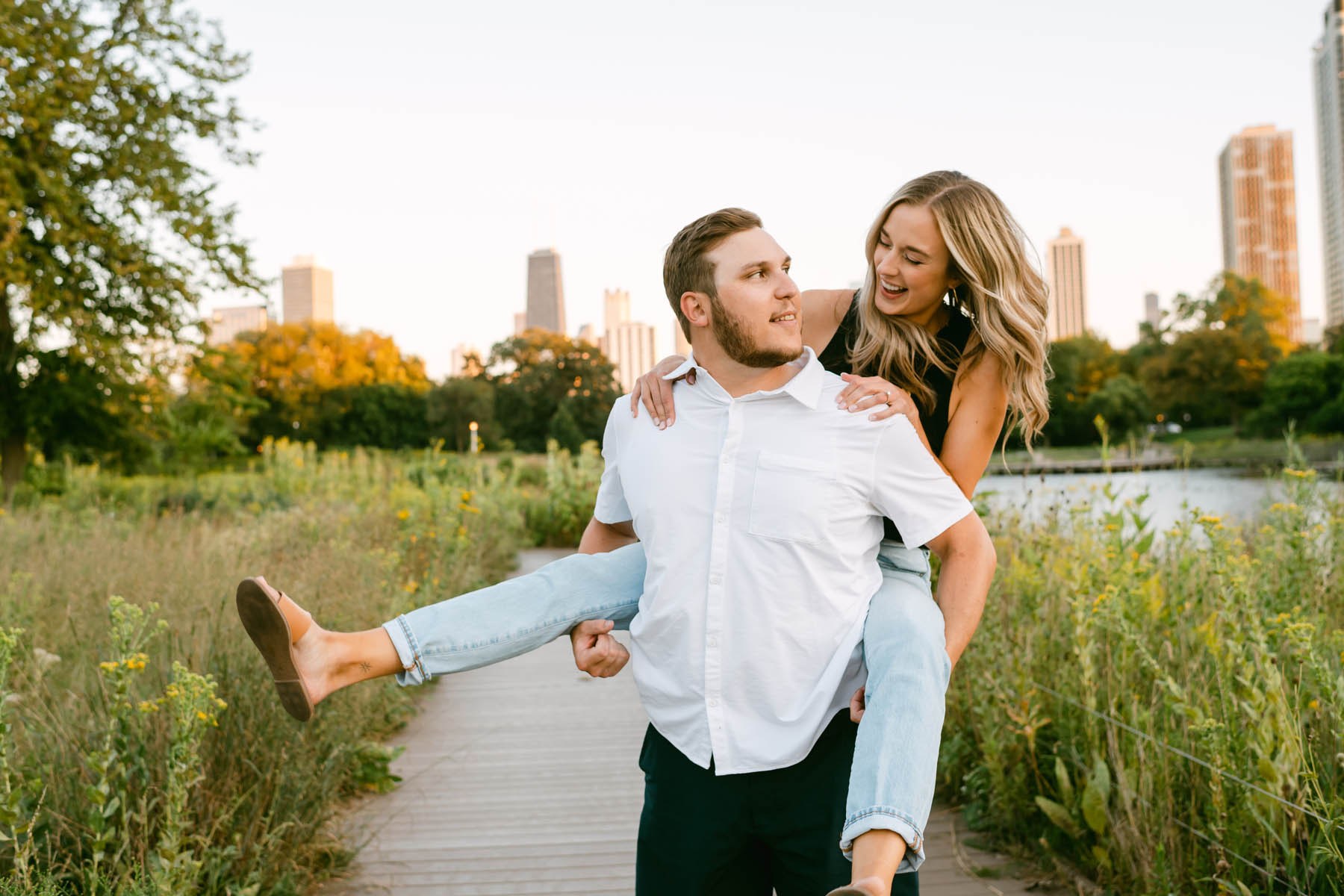 For the best candid shots, always be moving and laughing together
I will guide you into poses and give you little prompts to draw out your personalities. I engage with my couples so that I'm getting genuine laughter and smiles. My jokes aren't always funny, but I always get smiles. My goal with engagement shoots is for the images to look like the two of you are out just having fun without a photographer there prompting you. The more you forget about the photographer, the better the images.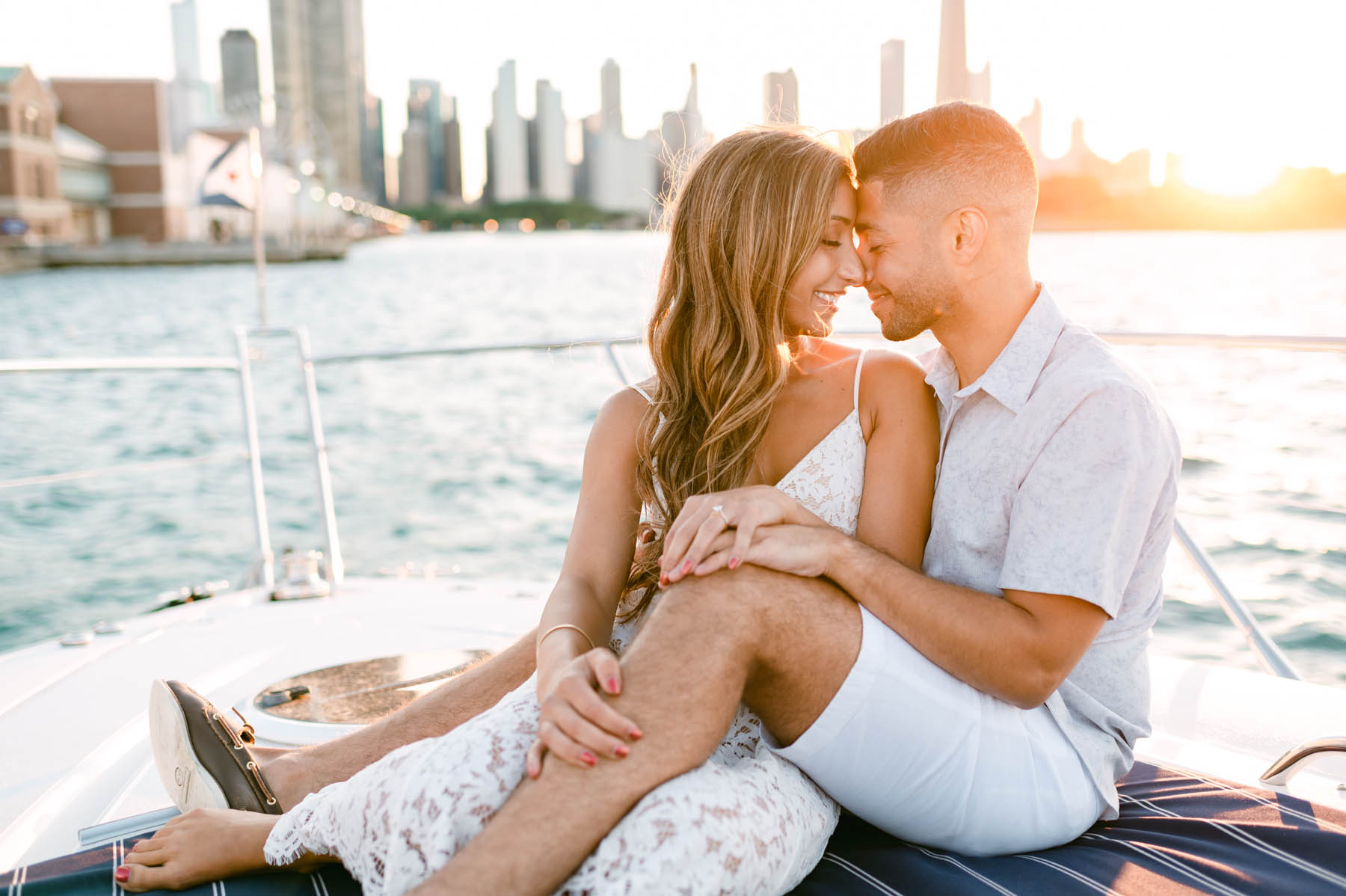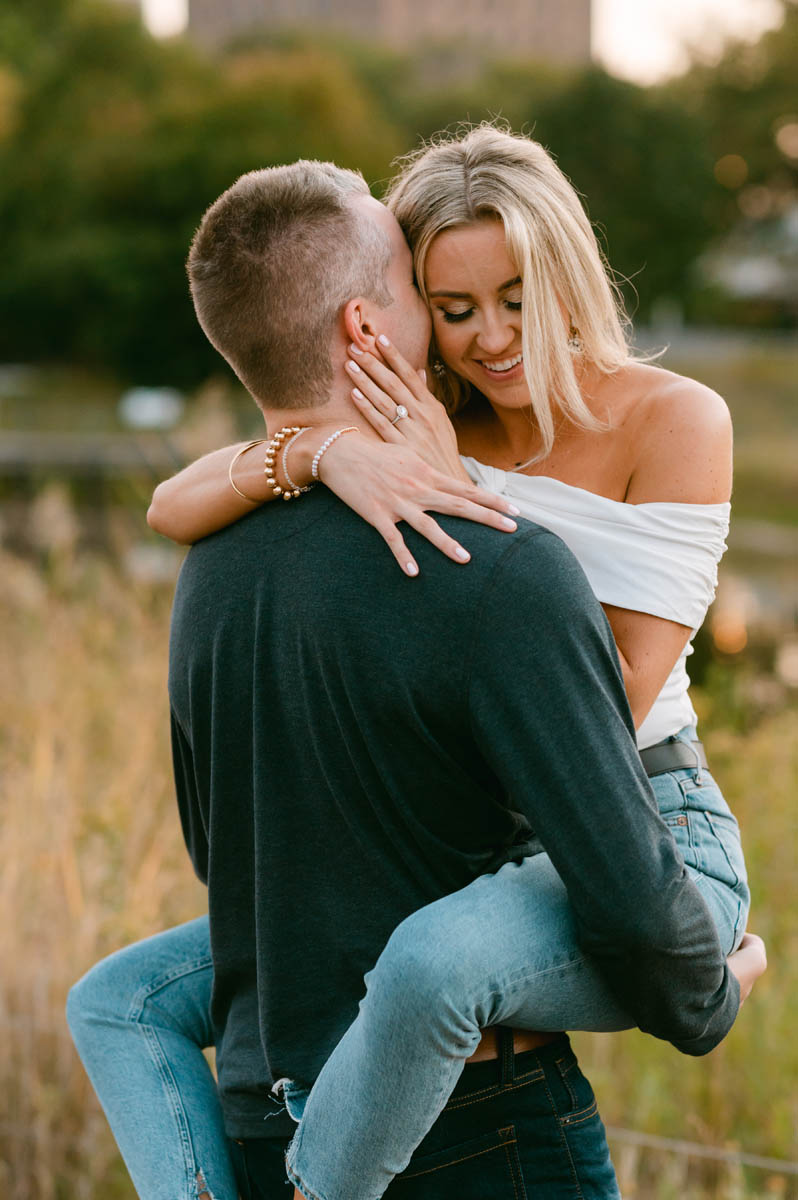 Oh, those dreamy perfect sunsets won't happen for every shoot. But I will be able to create gorgeous images in any lighting condition using natural light or artificial. Ideally, I like to shoot about two hours before sunset. This will give us the most flattering light and we'll have an hour of "golden hour," which is the most beautiful light of the day.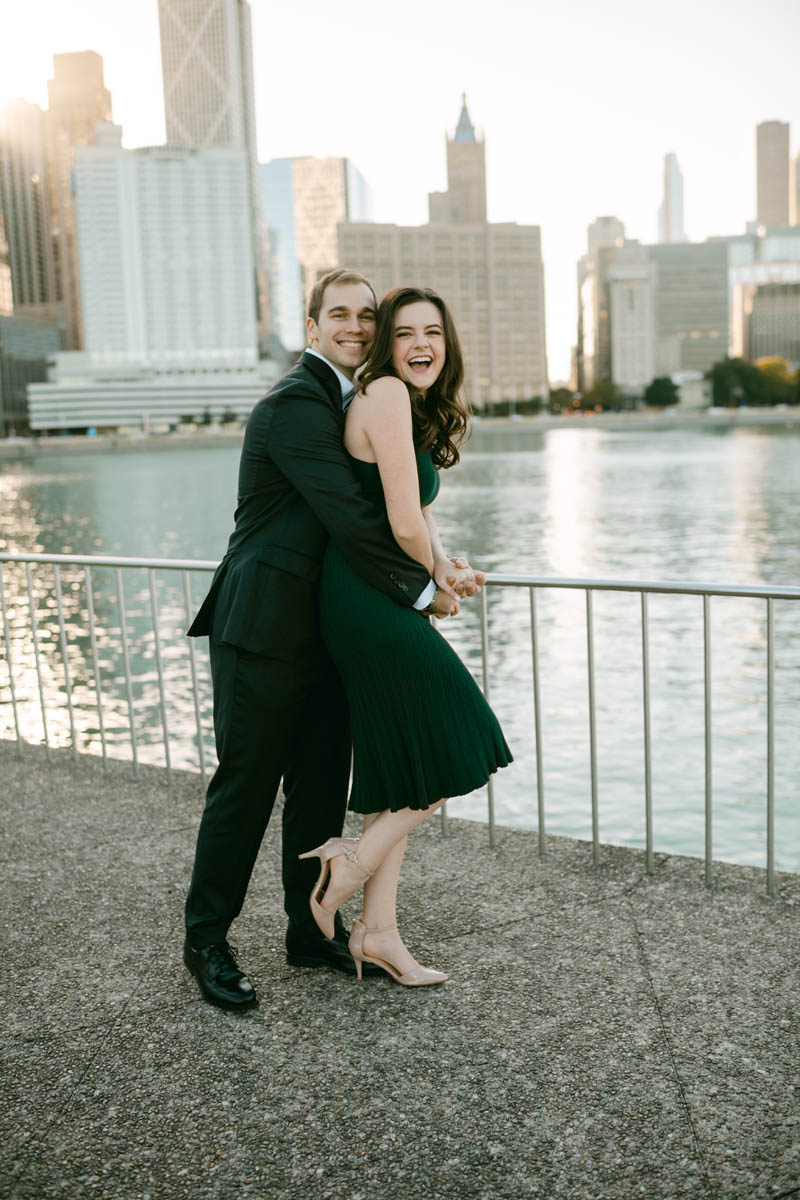 Bring a comfortable change of shoes to slip into. We will do a lot of walking, so bring your heels for the photos and a pair of flip-flops to walk around in.
How many locations can we go?
I suggest we select one main spot like the riverwalk or the Lincoln Park Pond, and walk to different locations. That way we can spend more time shooting and less time driving and looking for parking.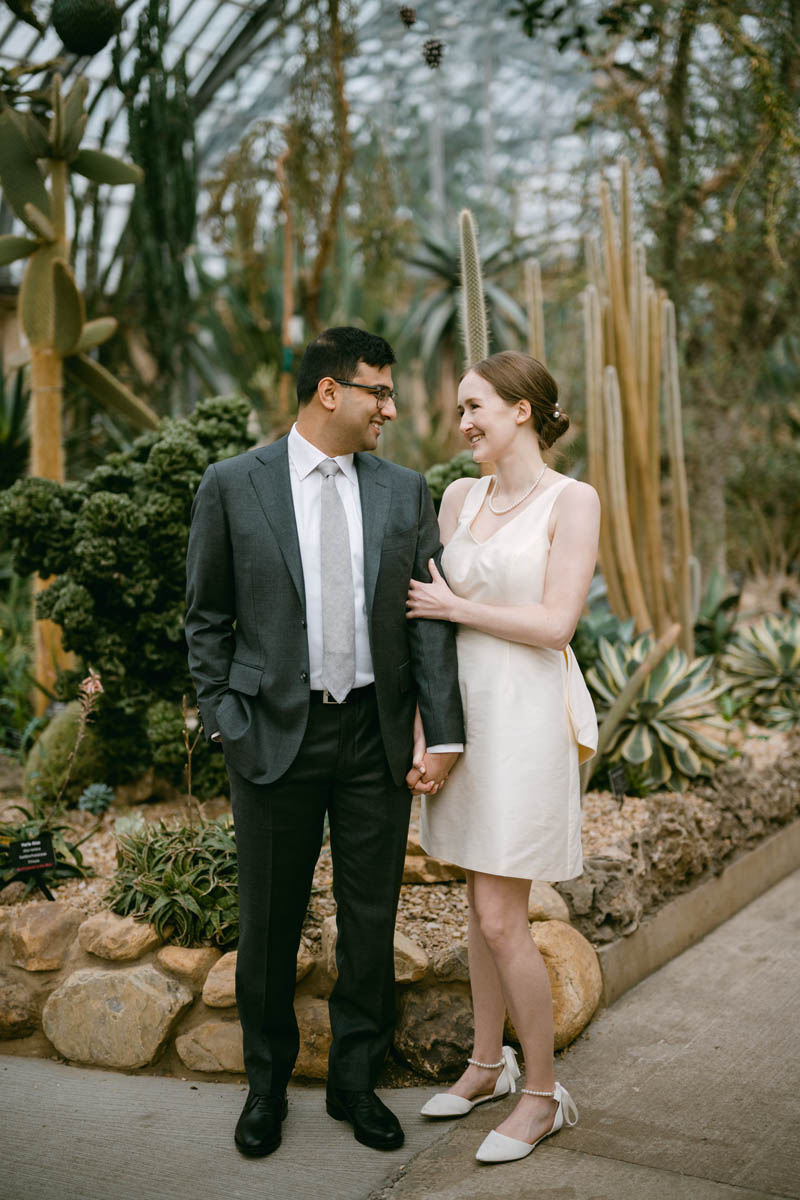 What happens if it rains?
If it's raining, we can either re-schedule for a different day or shoot indoors. The indoor options are limited because most places downtown require a permit to shoot. There are some outdoor options where we can shoot which are covered. I've definitely done my fair share of shoots in the rain!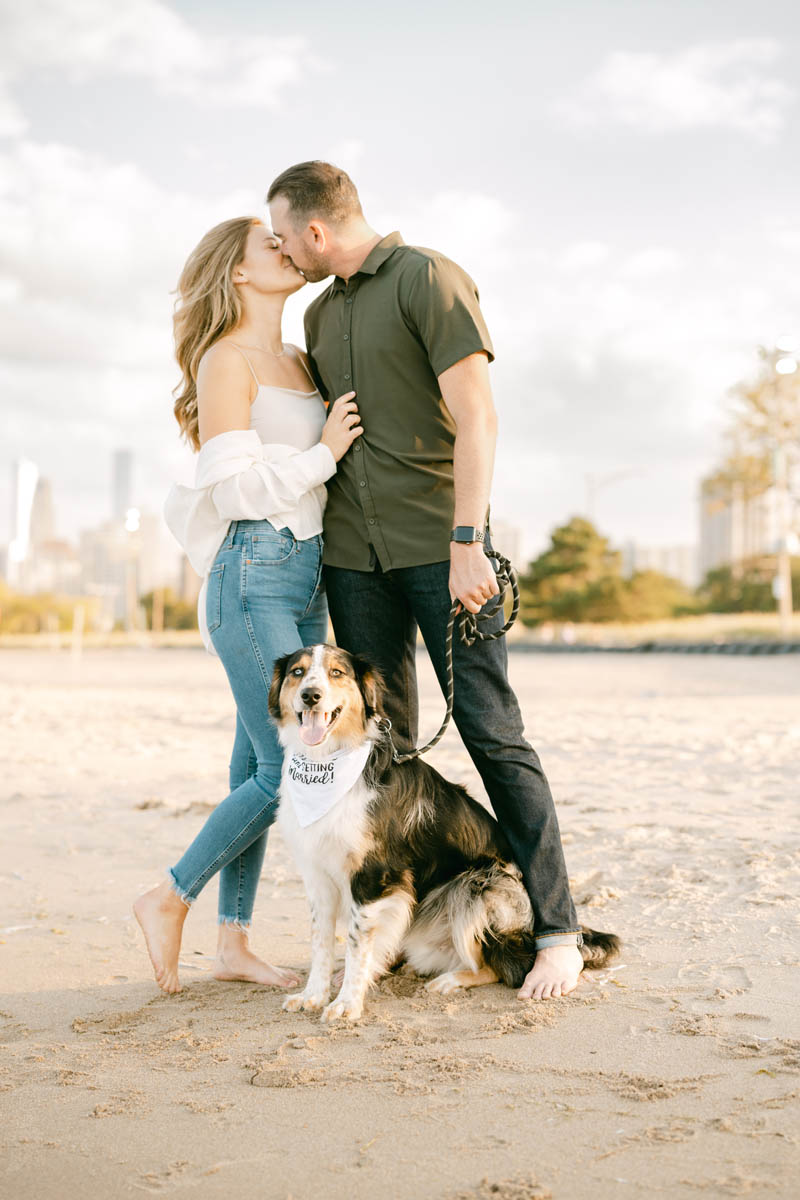 I'm a huge dog lover and I know they are an important part of the family! Feel free to bring the pup. I recommend that you arrange for someone to take care of the pup so we can have some shooting time with just the two of you. Doggies are just the best, but they can be distracting.