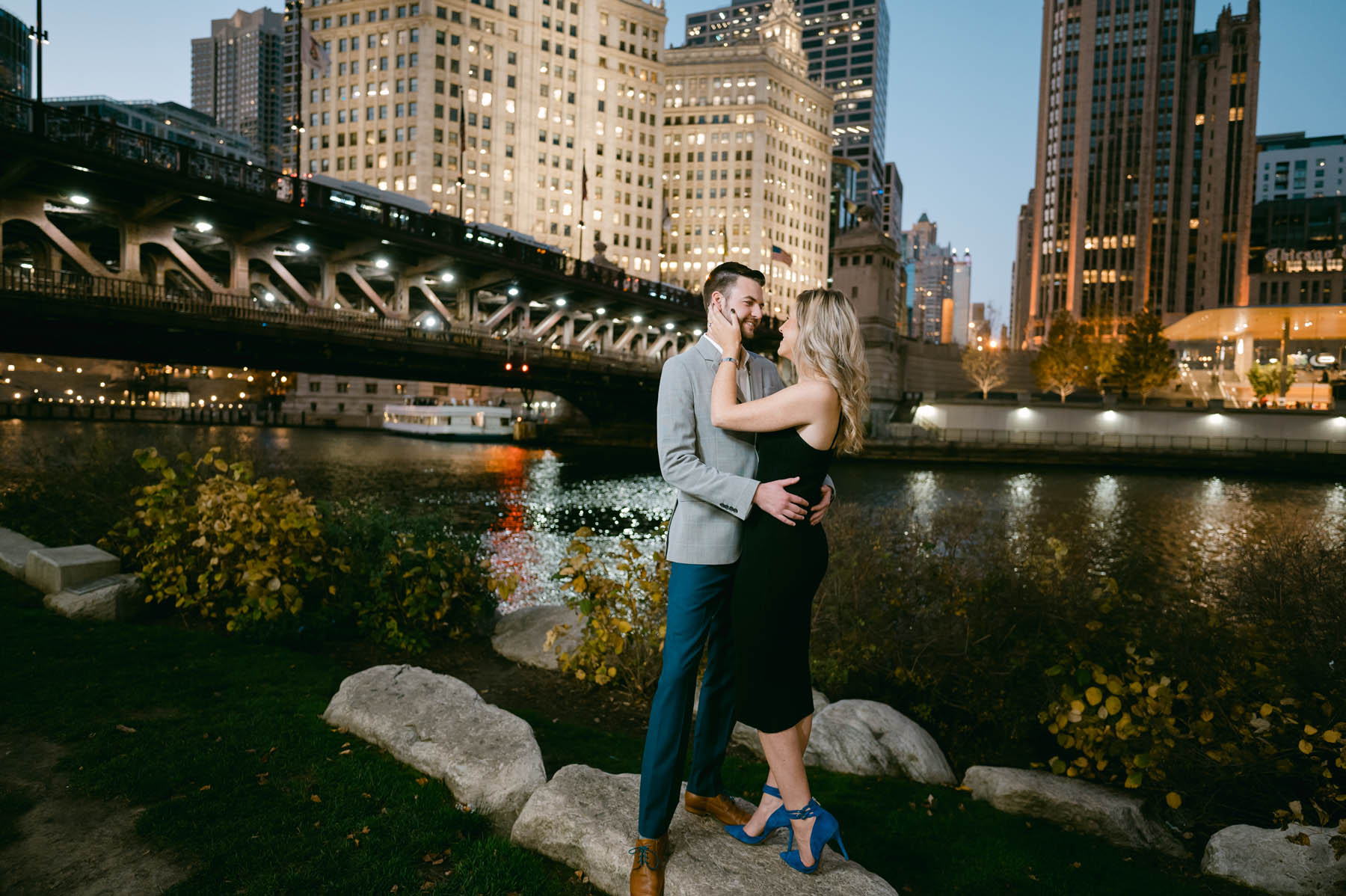 Wedding night shots are beautiful with the lights around the Chicago riverwalk.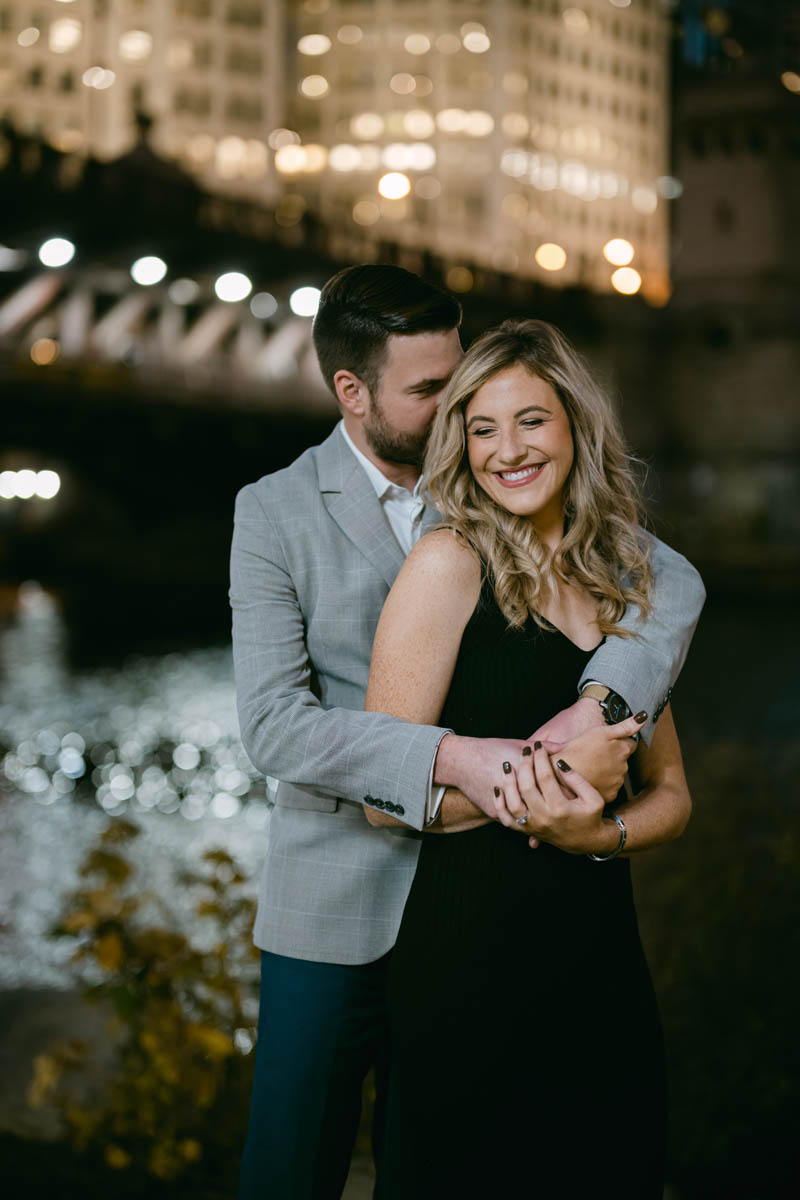 ENGAGEMENTS & WEDDING NIGHT SHOTS
When the sun sets and the lights along the riverwalk light up, that's the perfect time for stunning wedding night shots. With the glow of background lights beaming like shimmering stars, wedding night shots are dramatic and romantic.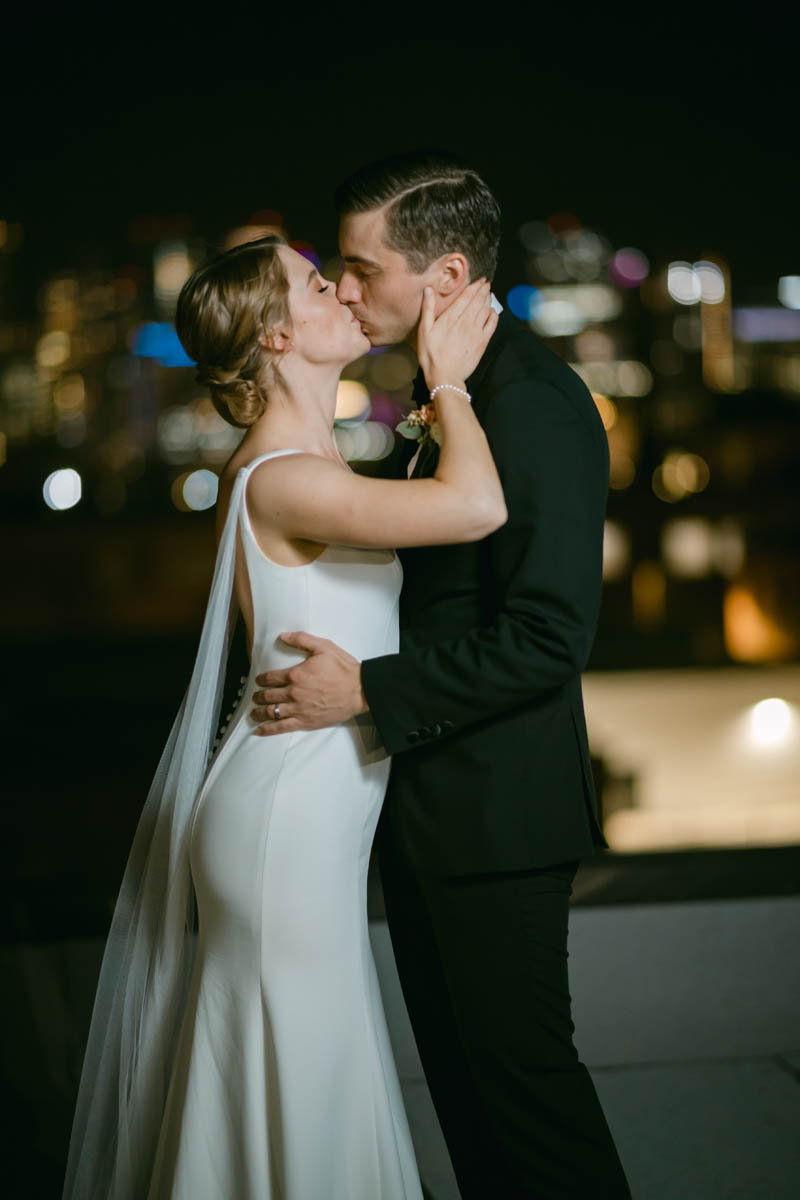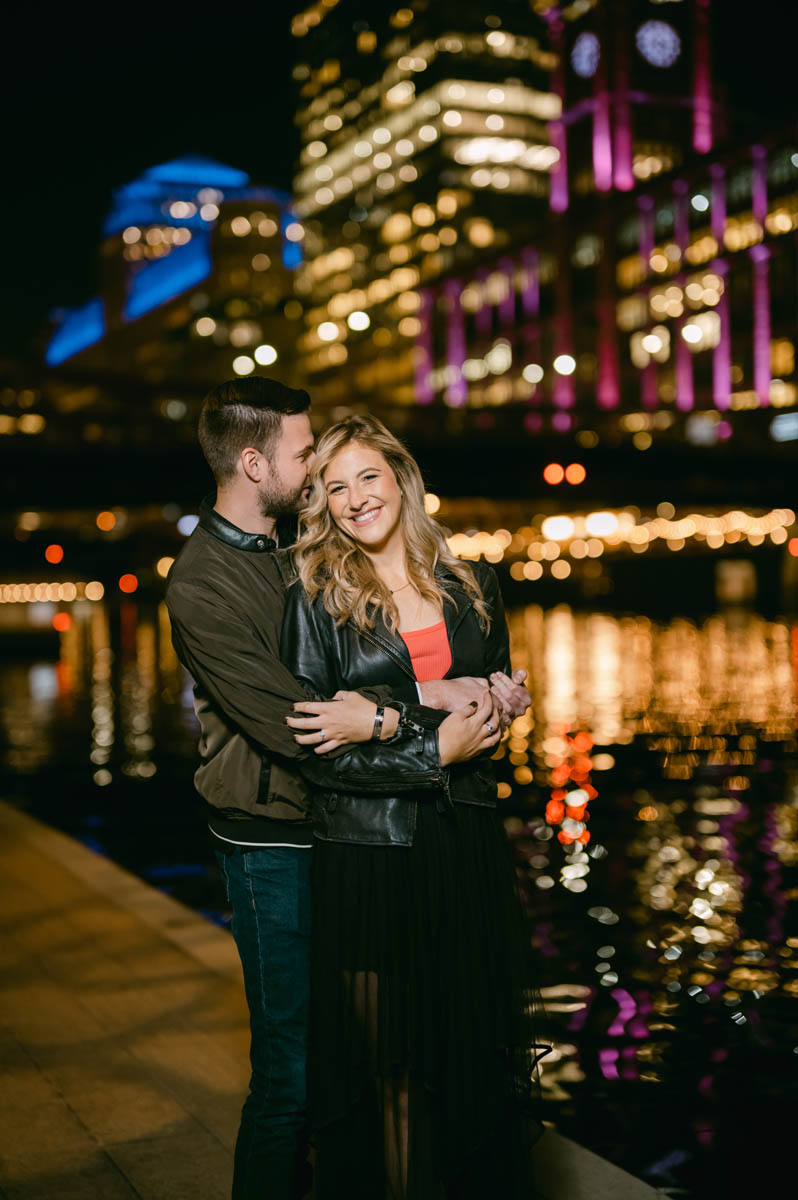 Anywhere along the riverwalk where there are lights in the background will make gorgeous night photos.