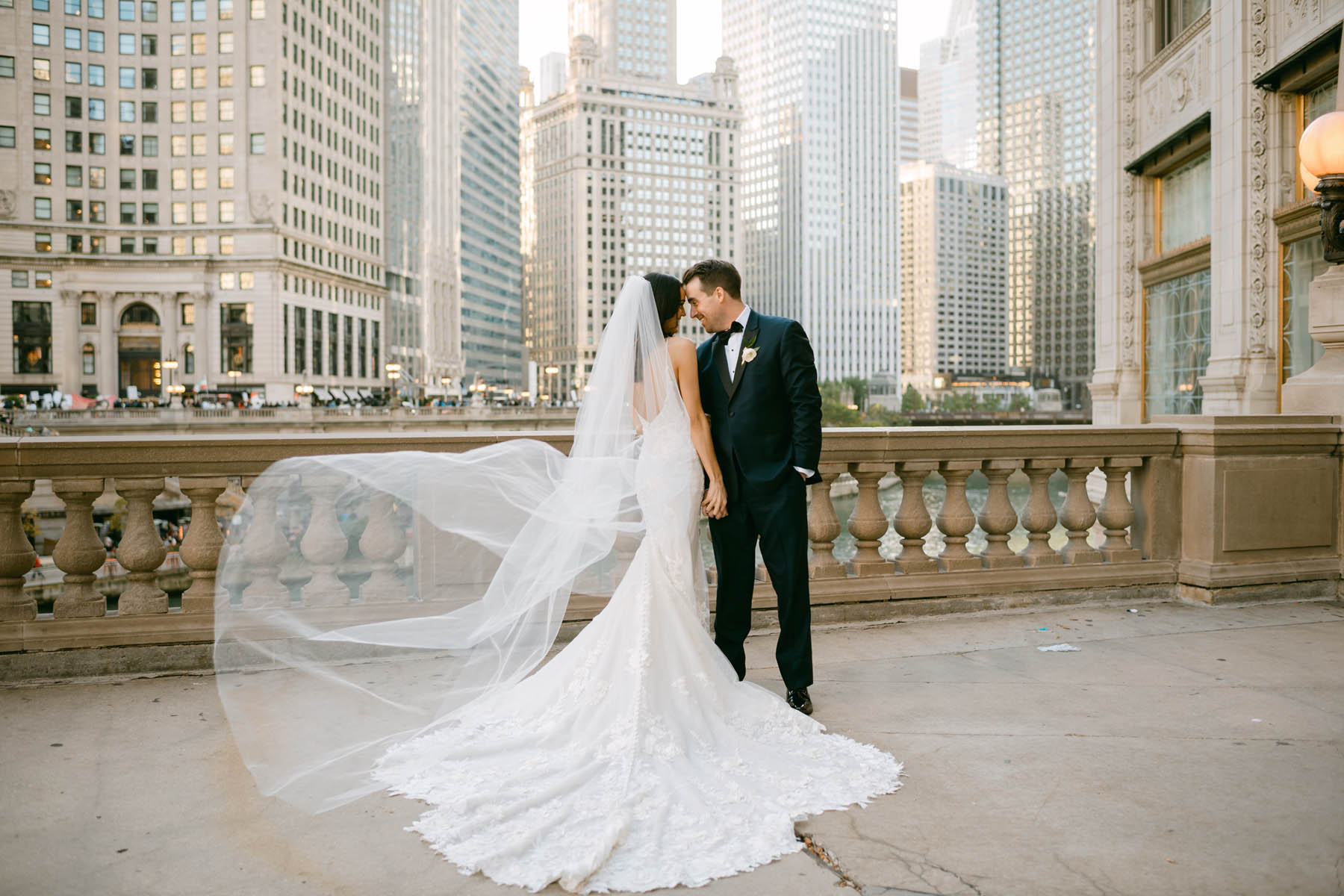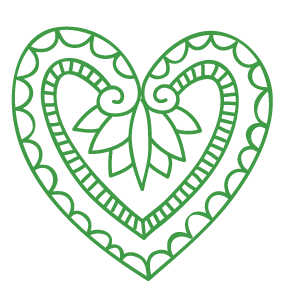 Mary made sure everyone in her family felt special at her Fall Kimpton Gray wedding.
She had different theme songs for first looks with each family member. For her mom, she played Abba's "slipping through my fingers" Needless to say, her mom couldn't possibly hold back the tears. In addition to being a sentimental mother-daughter song, it brought back special memories of watching Gilmore Girls together.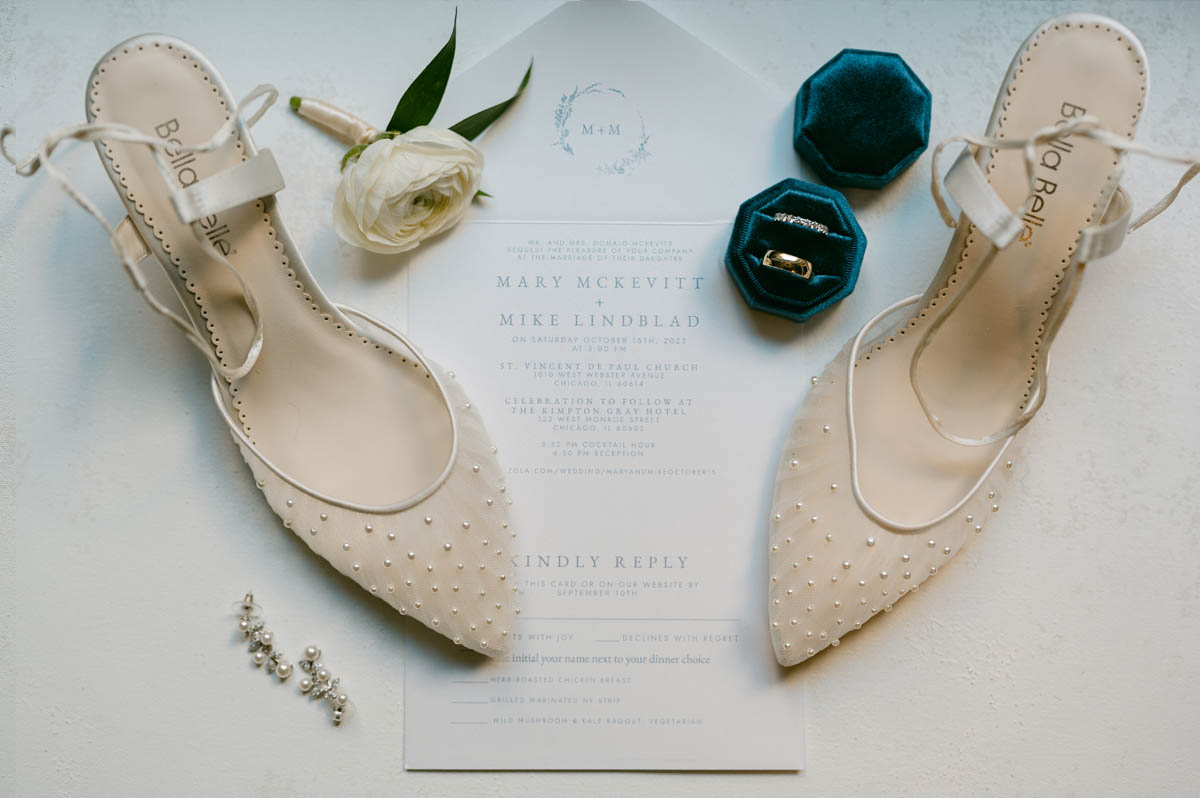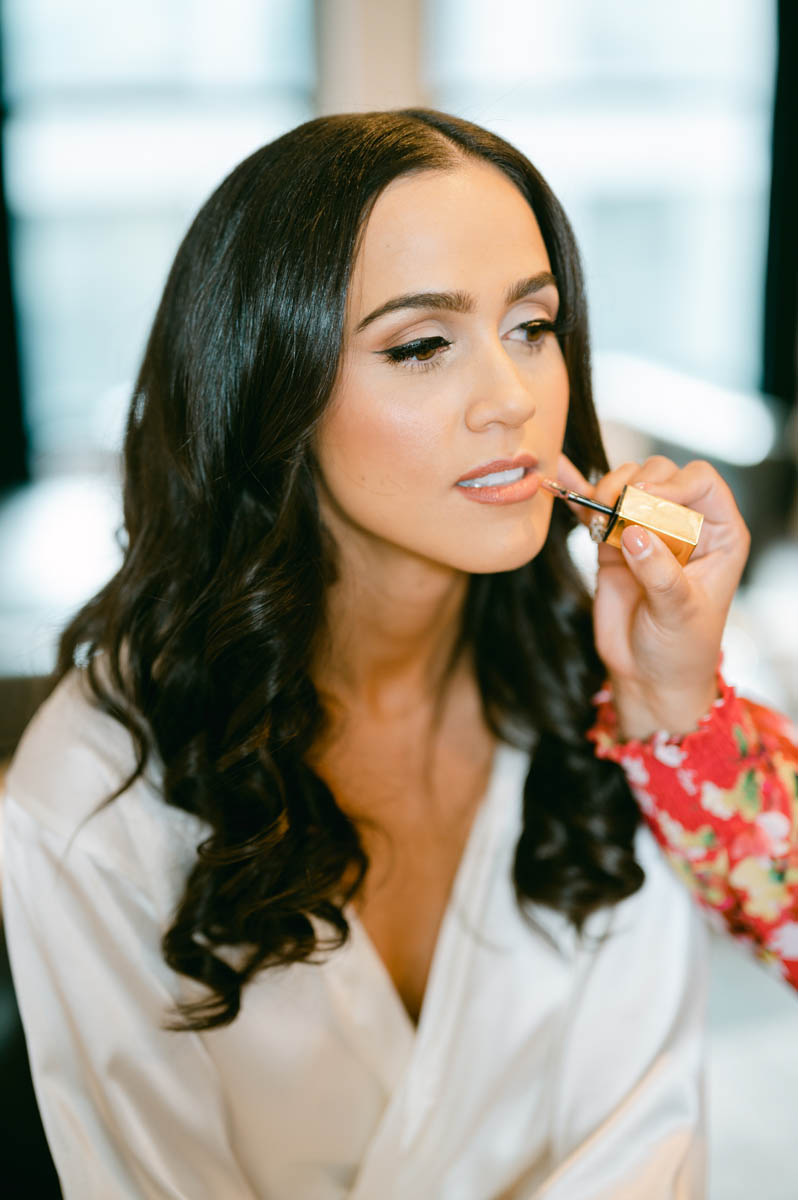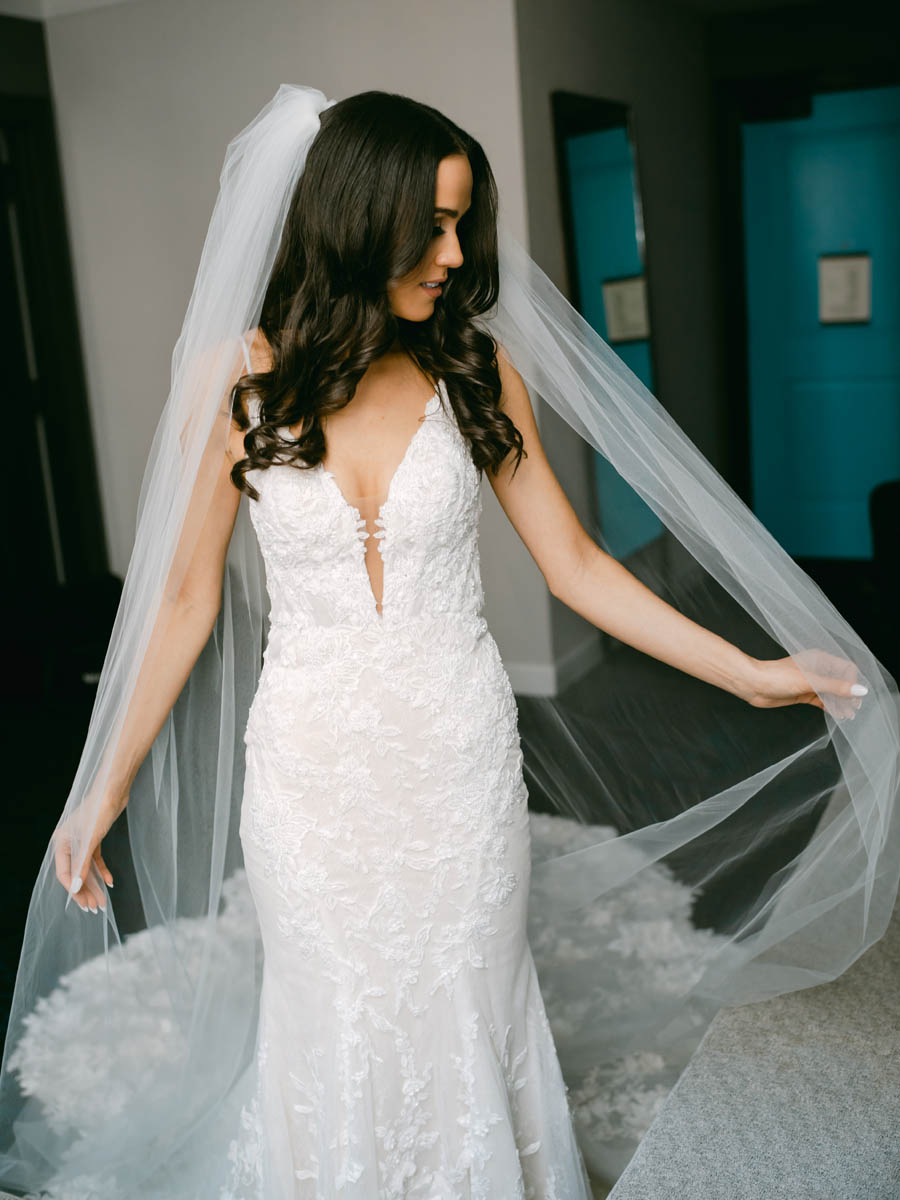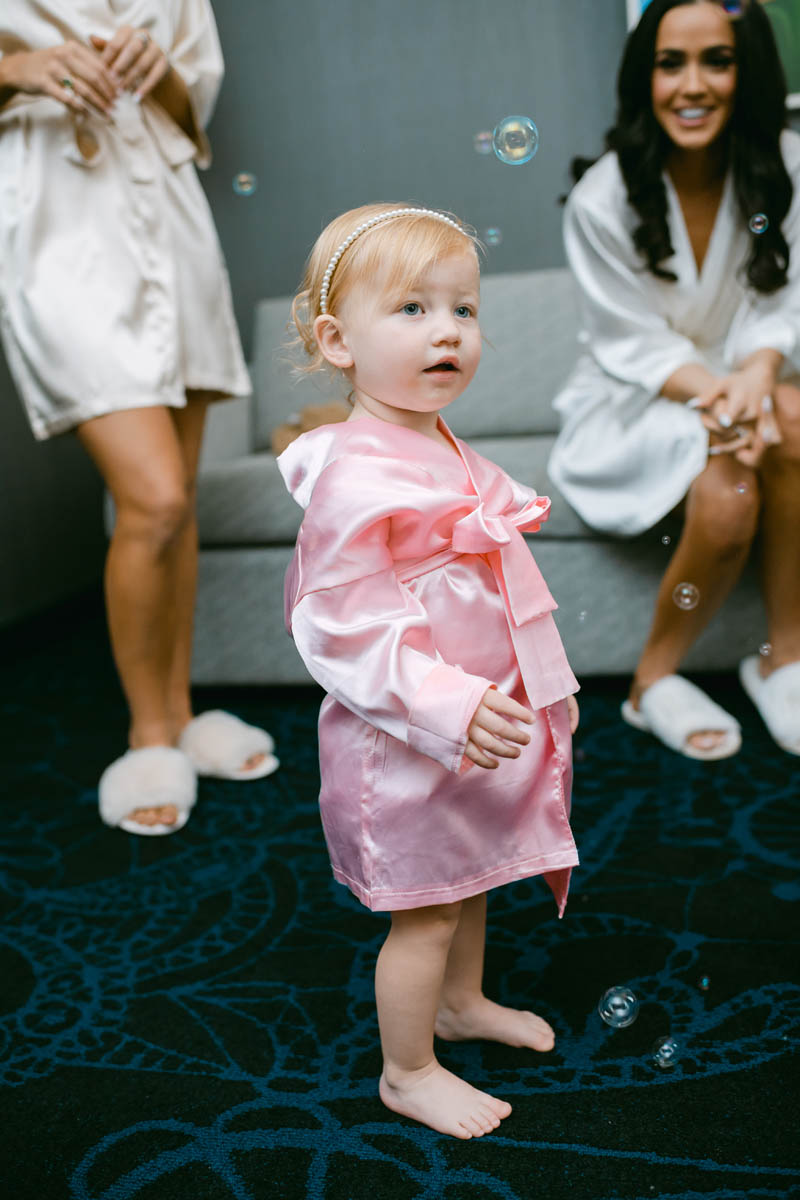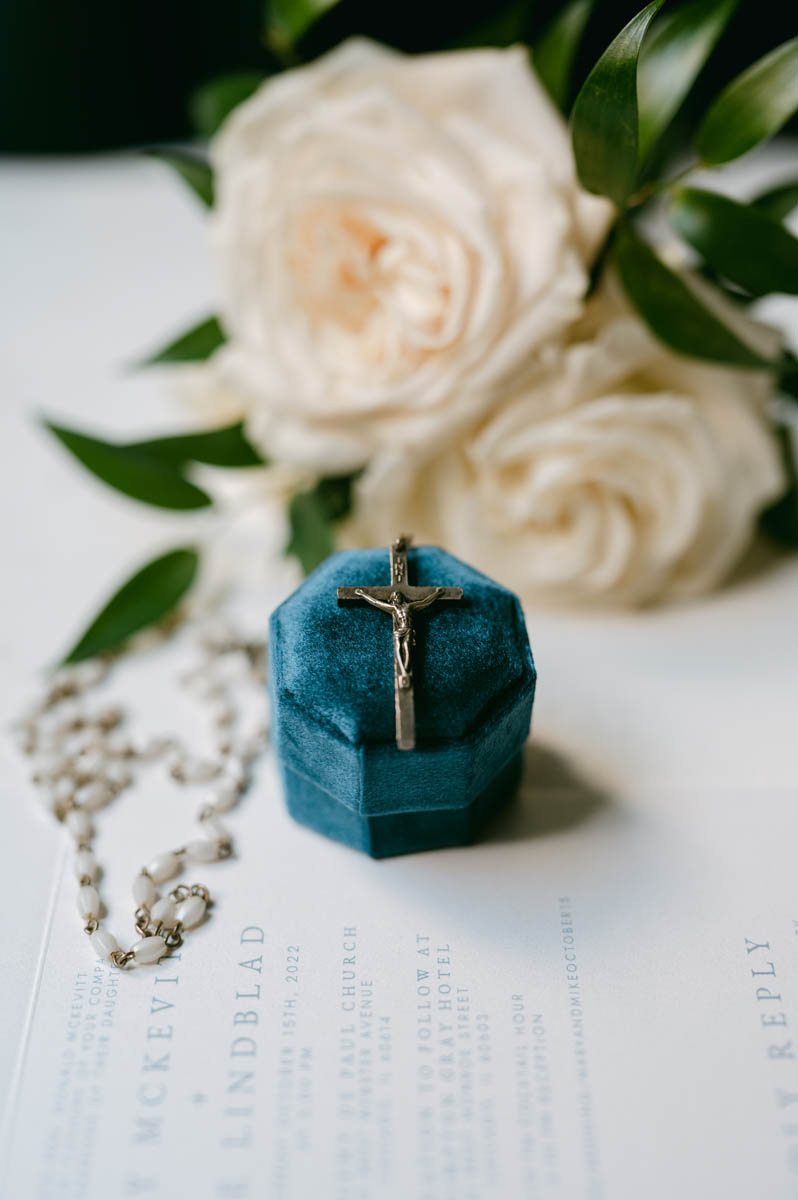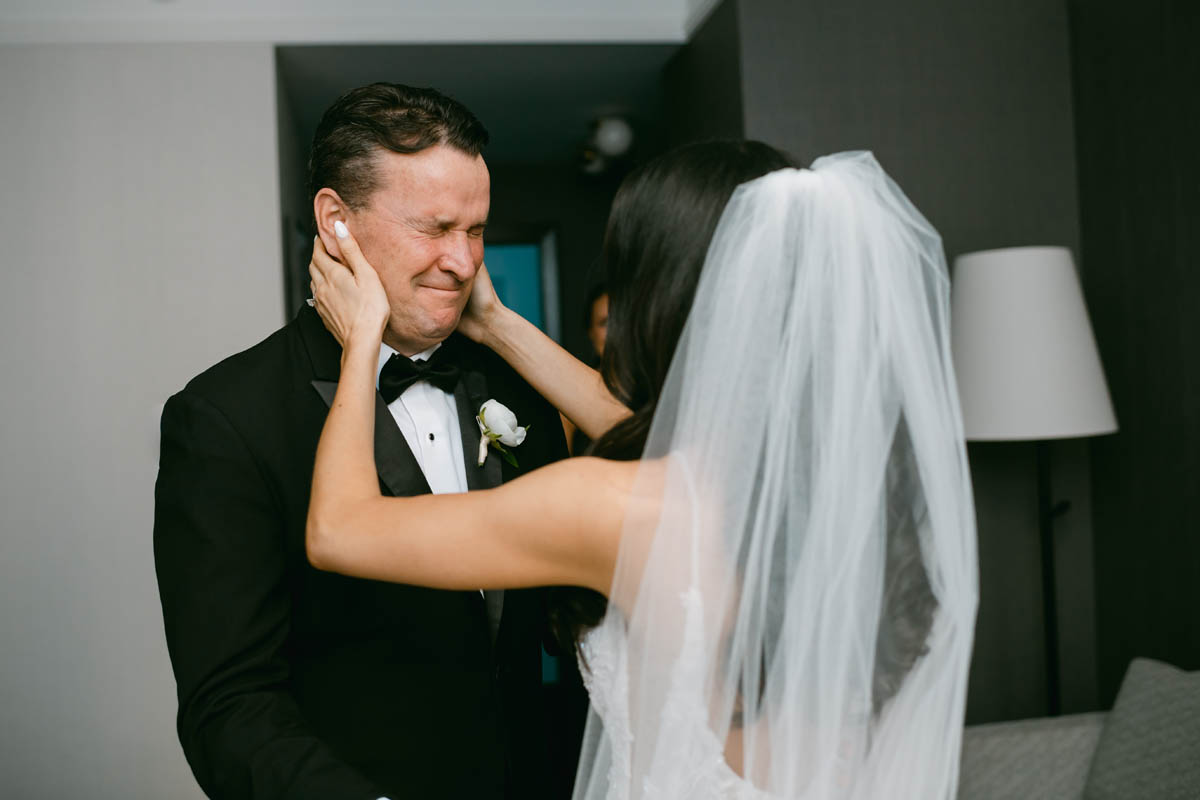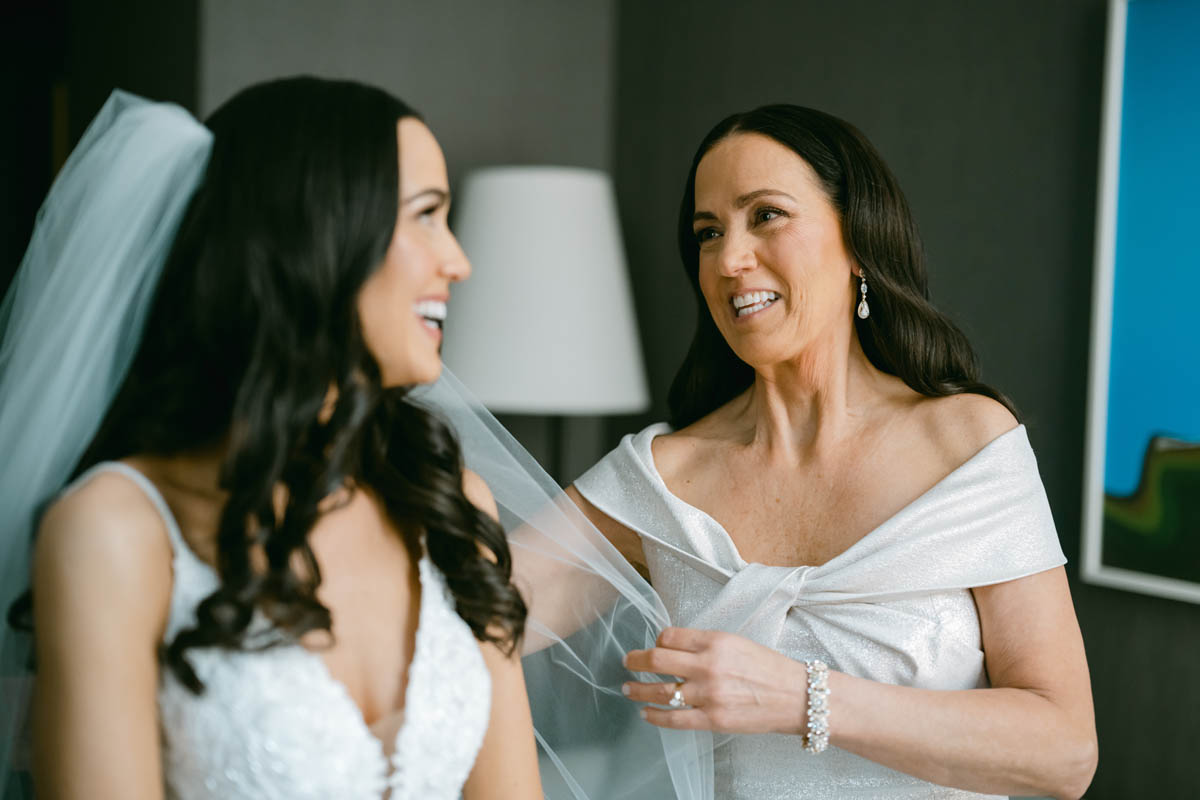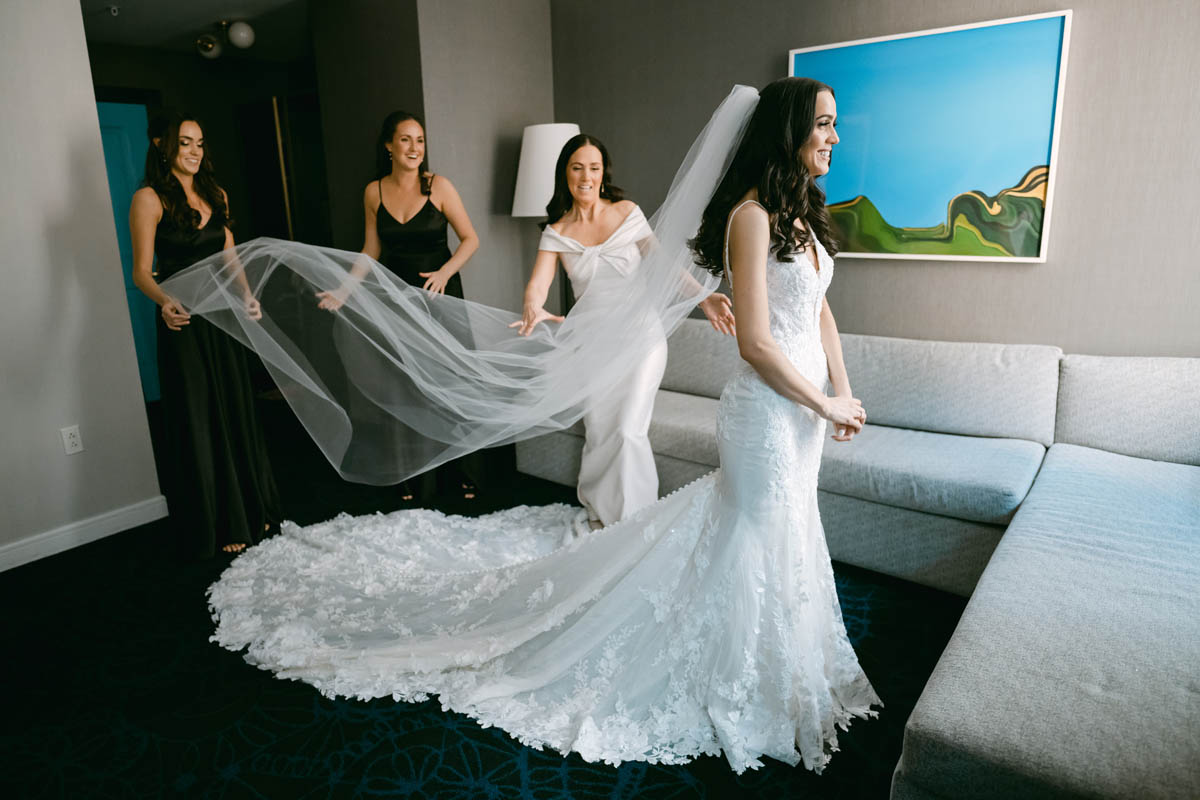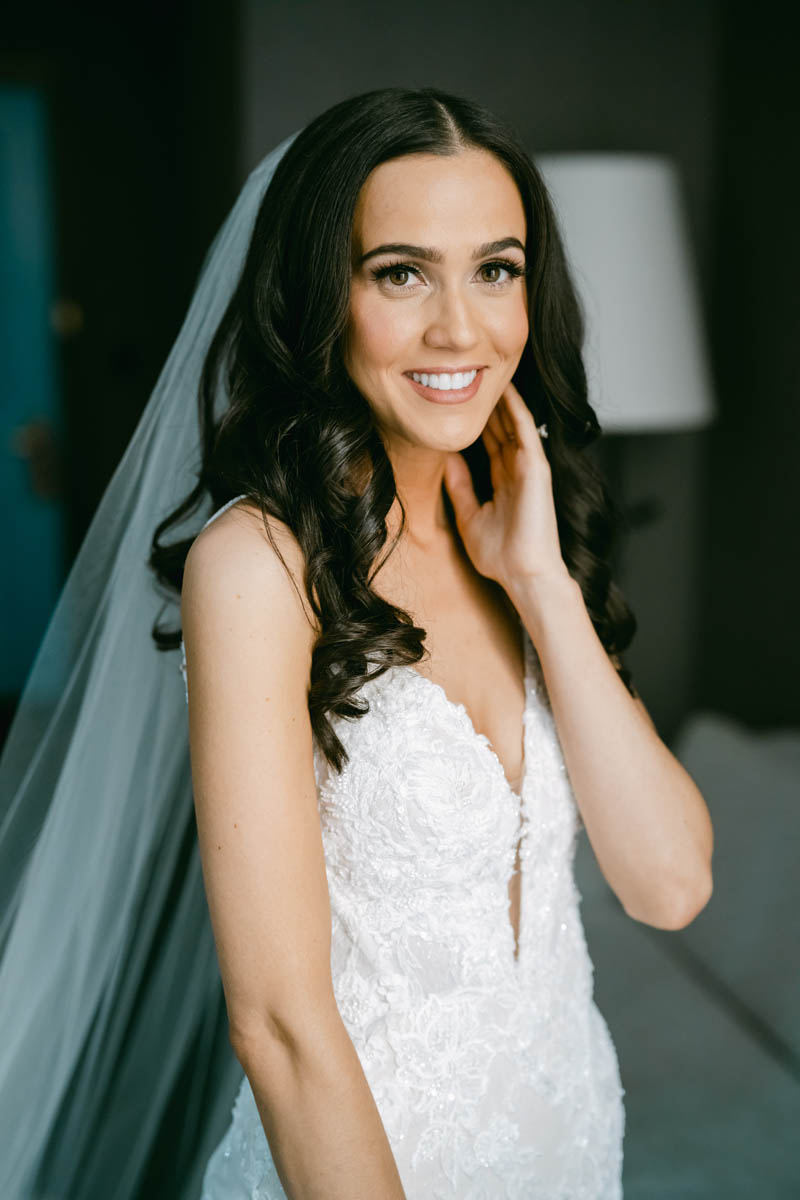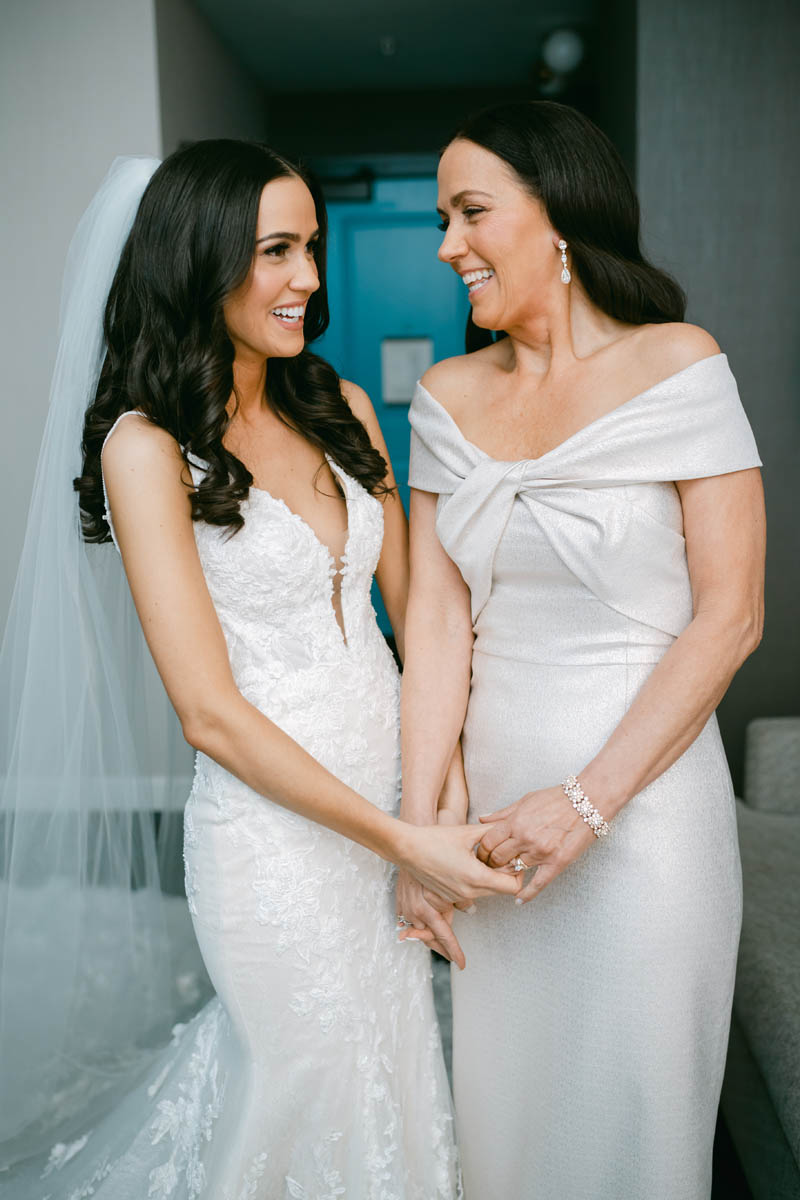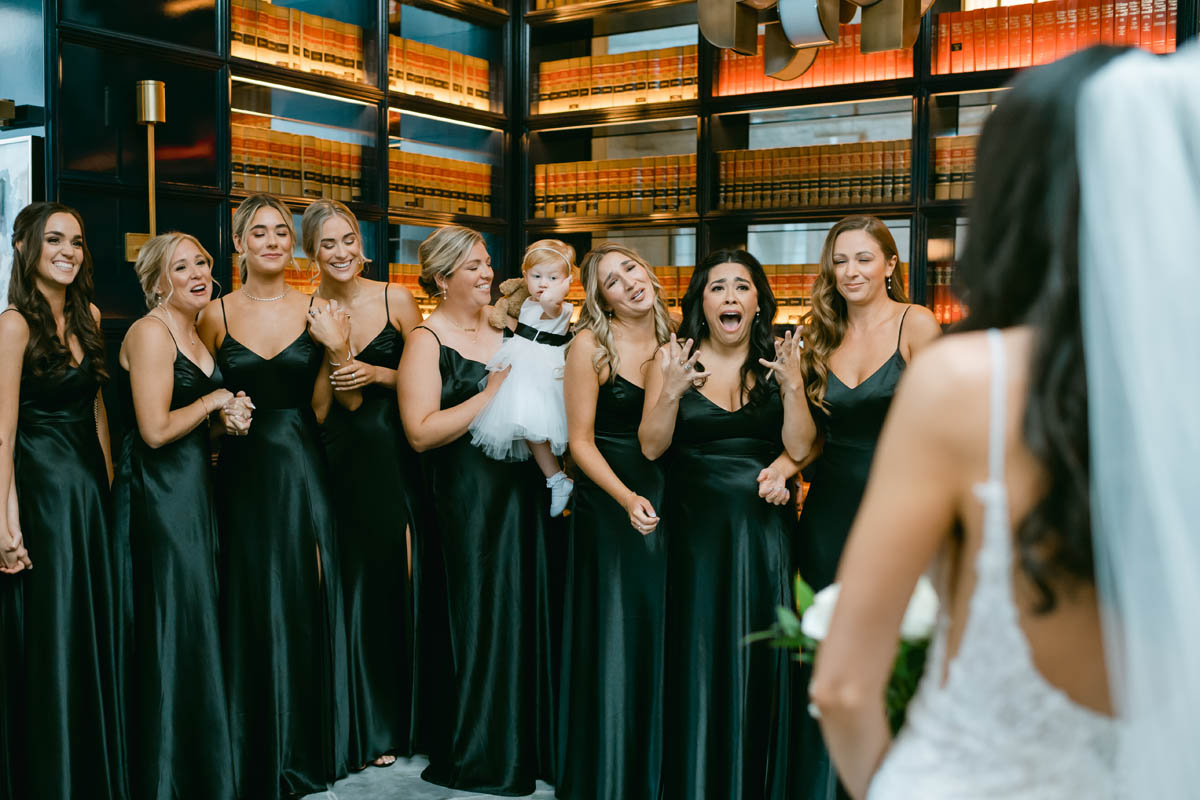 Mary + Mike's amazing fall Kimpton Gray wedding was so sweet and full of unforgettable moments with family, friends and sorority sisters.
There are so many parts of the wedding day that I love. But what I truly enjoy is getting to know families. Mary's Dad walked into the room and saw his beautiful wife and exclaimed "awe, you look absolutely beautiful!" It was clear throughout the evening how devoted and in love he is with his entire family.
Mary wanted to have a special first look moment with the bridal party and family. Her Dad's theme song was "Butterfly kisses" No Dad could survive that one without crying.
In a unique wedding twist, she wanted a first look with the groomsmen before seeing her handsome groom. I think this needs to be part of every wedding because the guys delivered! They swooned and cheered better than the bride crew.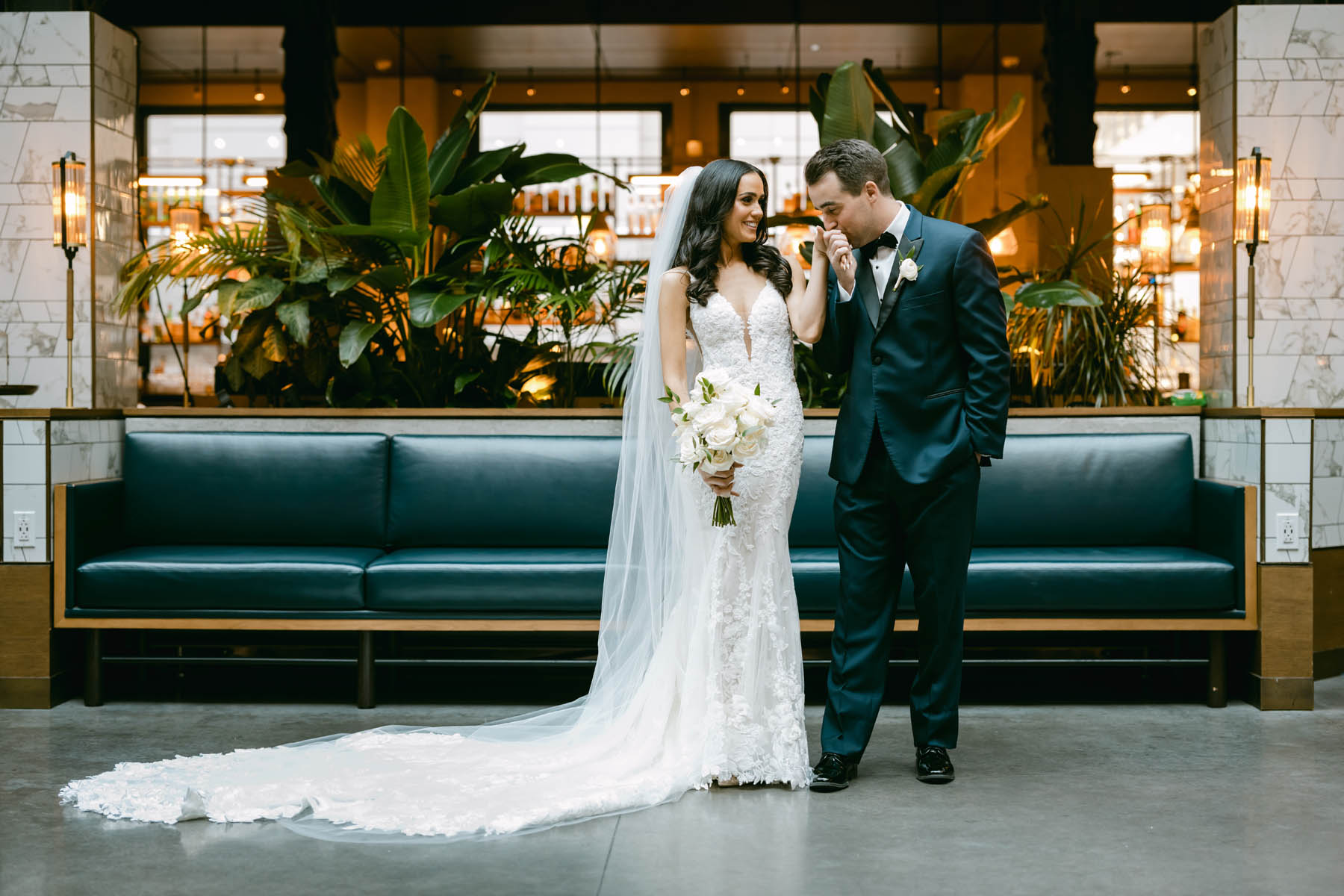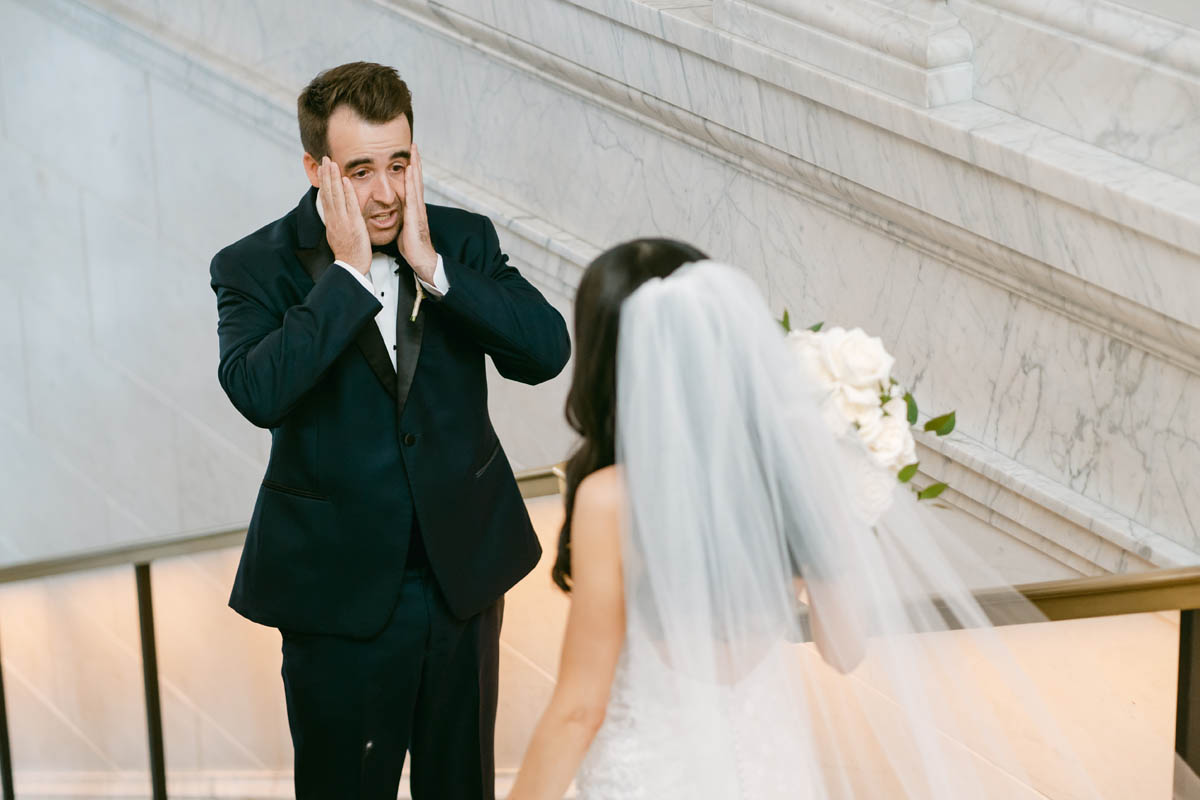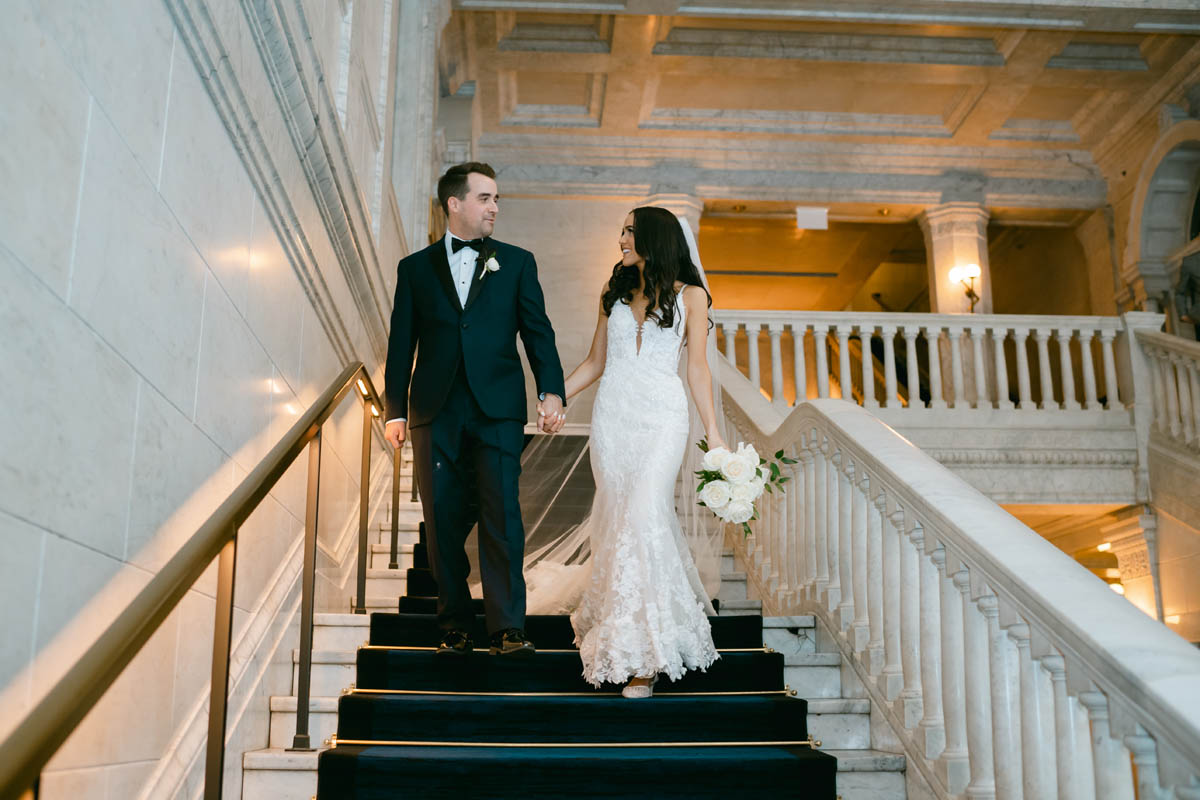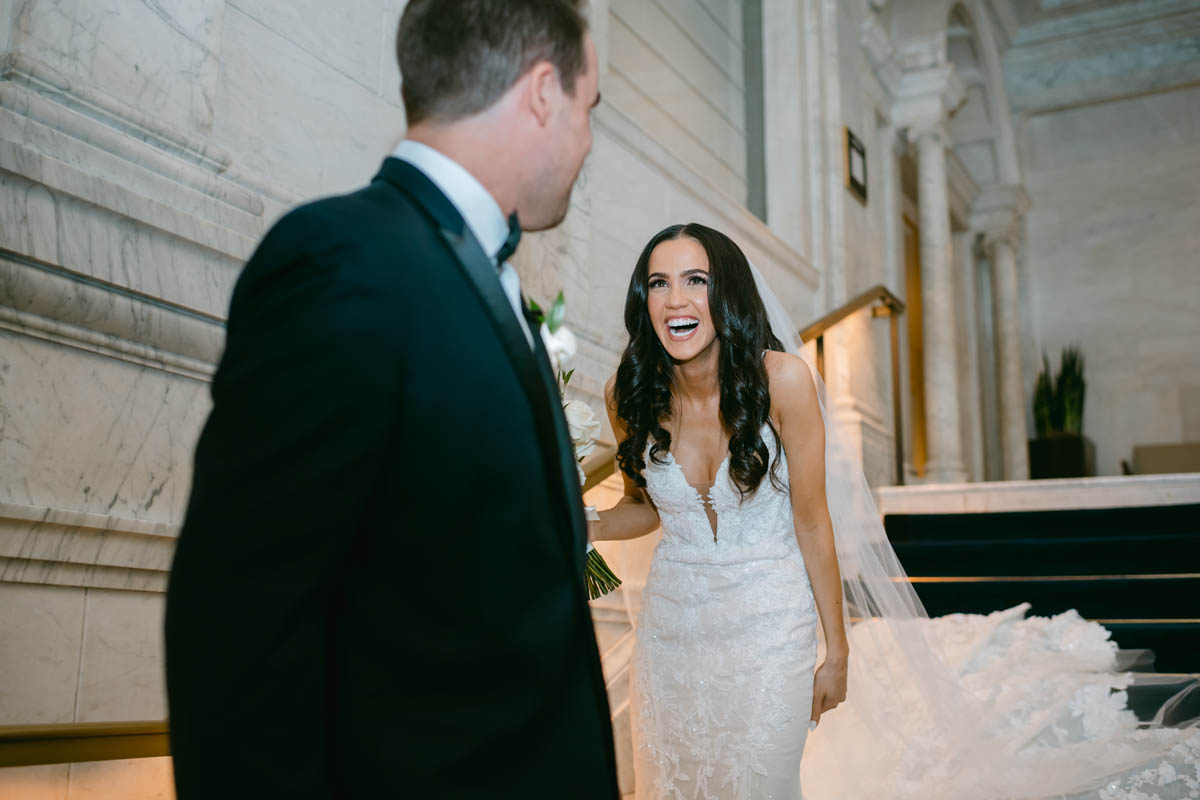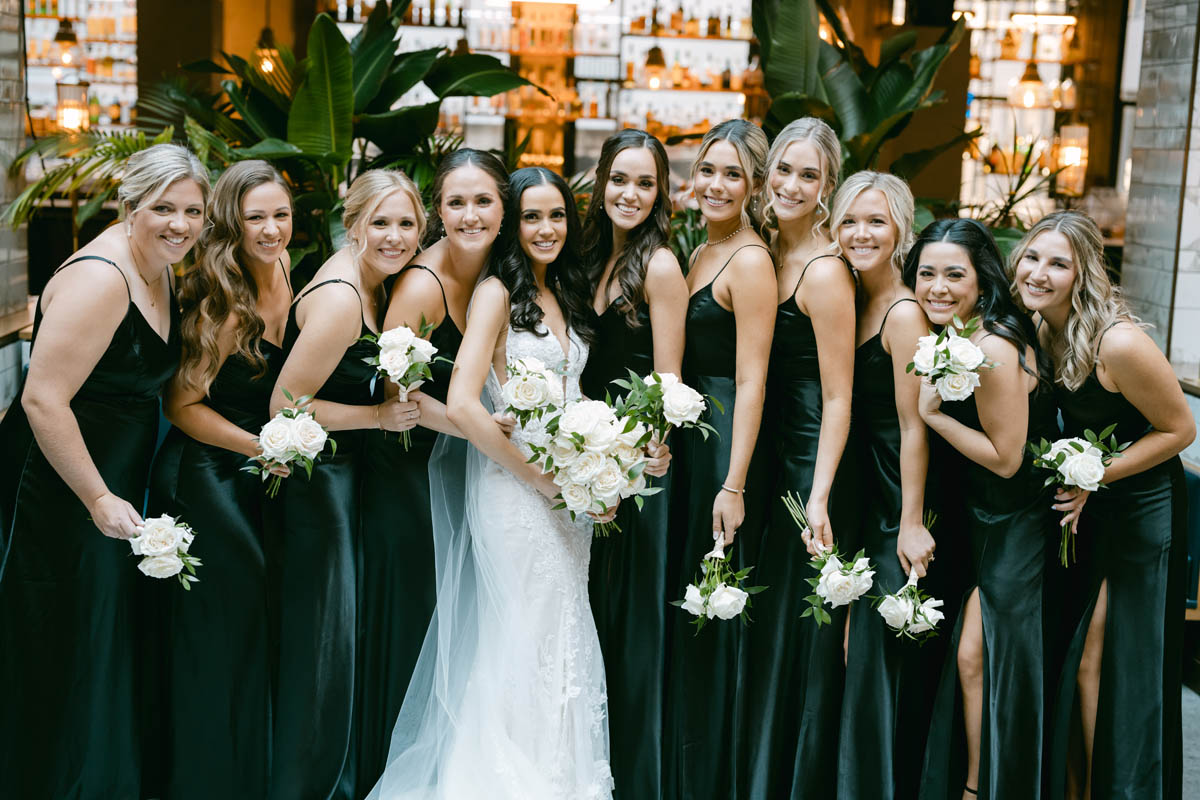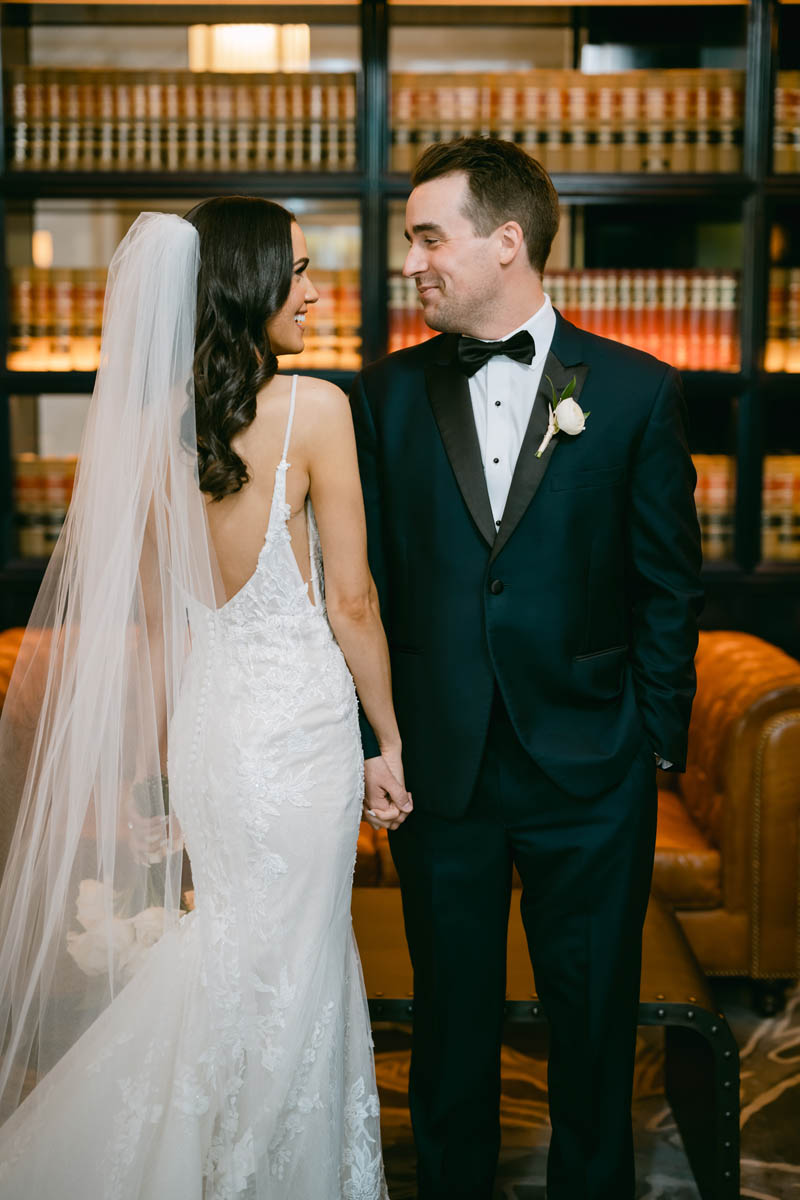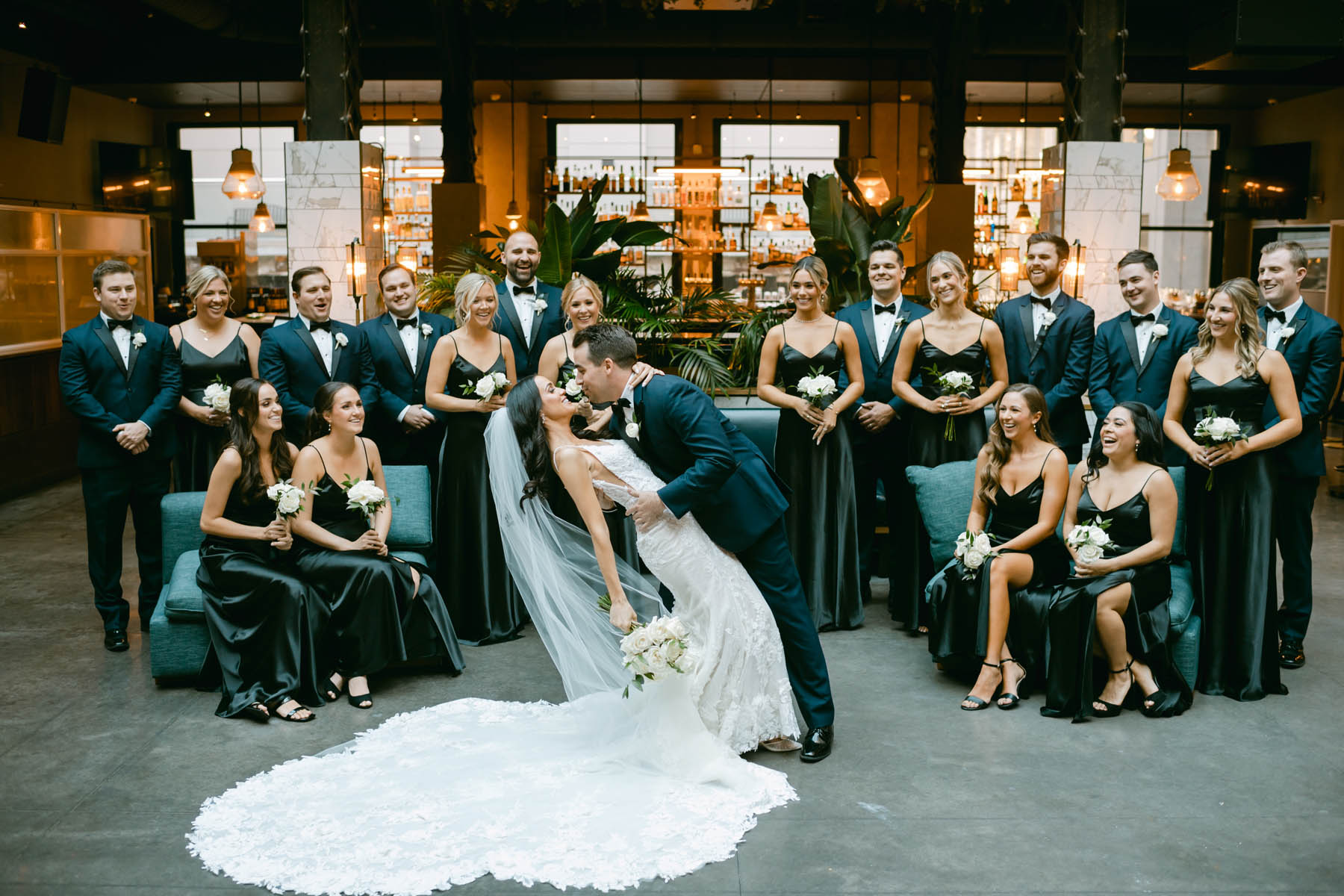 After the special first looks at their fall wedding, it was time for the main event.
Mary looked absolutely stunning and beautiful and I knew that Mike would be blown away. Mike is a very analytical guy who plans everything out. But he had to let his emotions flow when he saw his bride to be.
At their DePaul wedding ceremony, walked beamed as she walked down the aisle with her sentimental dad. Throughout the ceremony, the couple laughed together and shared sweet glances. DePaul is such a beautiful church with the sun cascading through the ornate stained glass windows.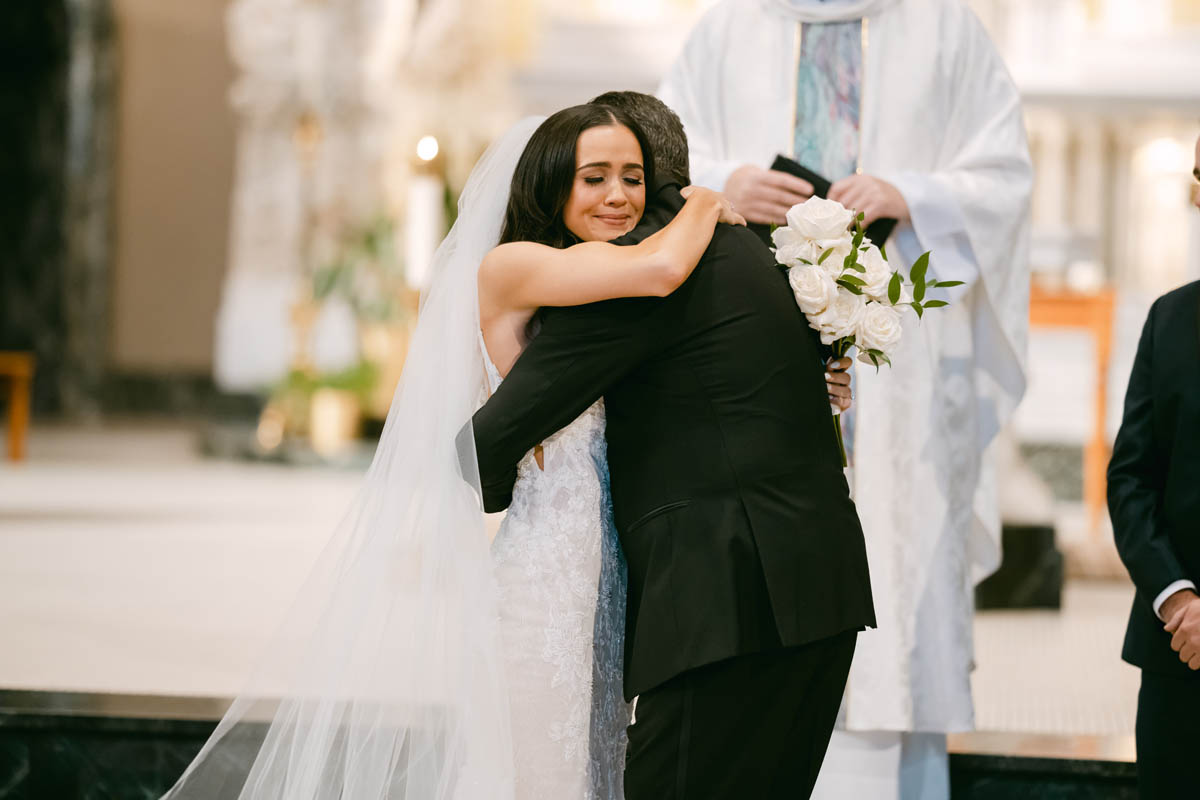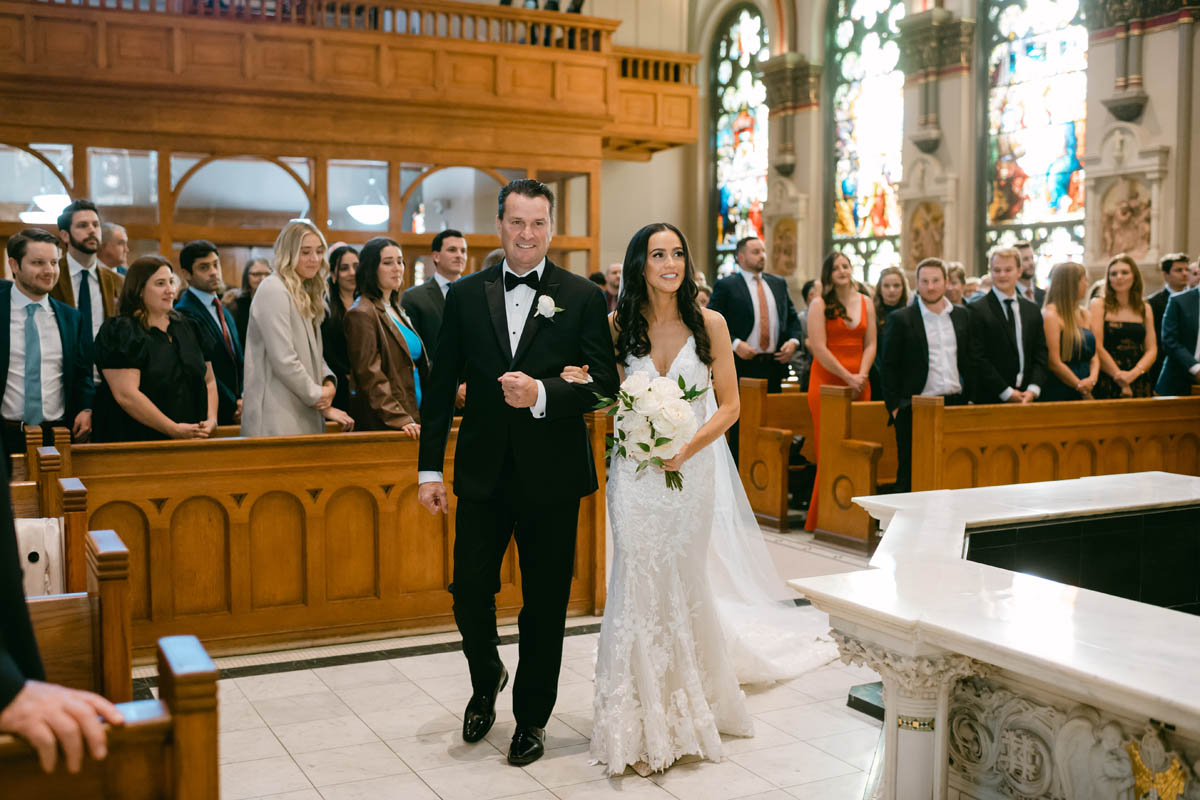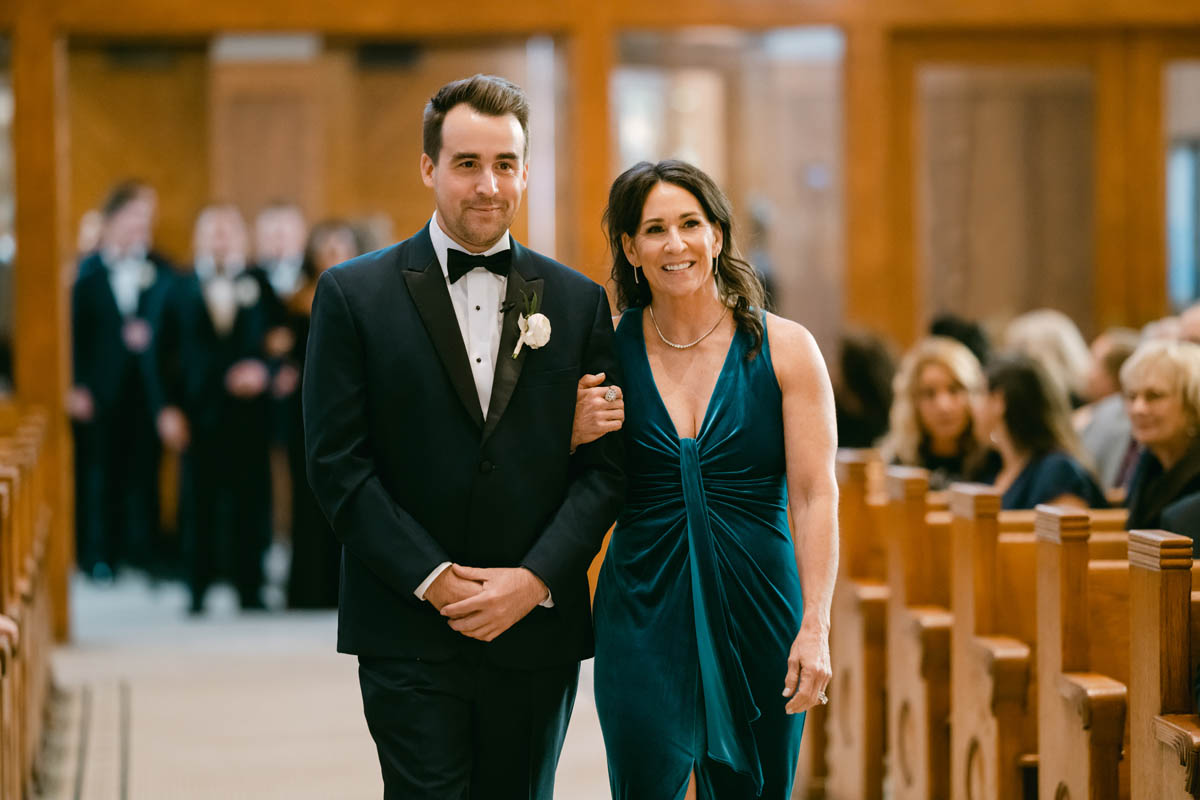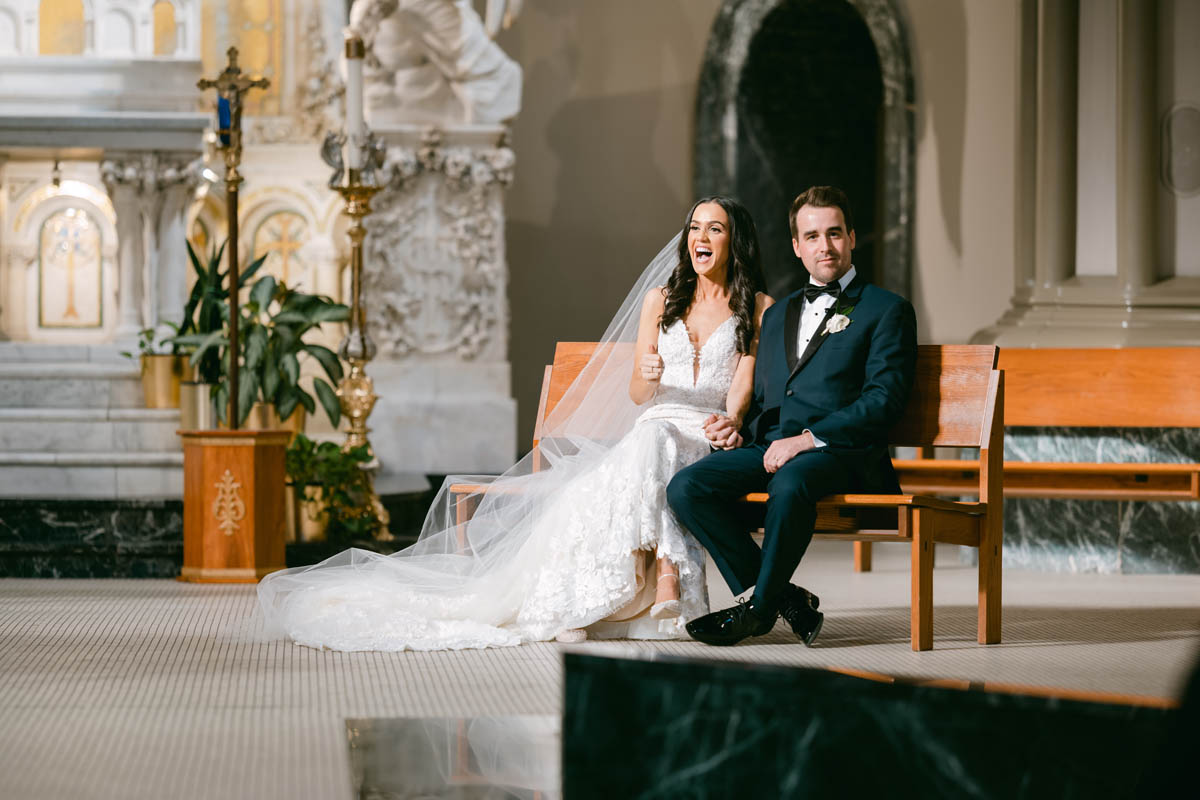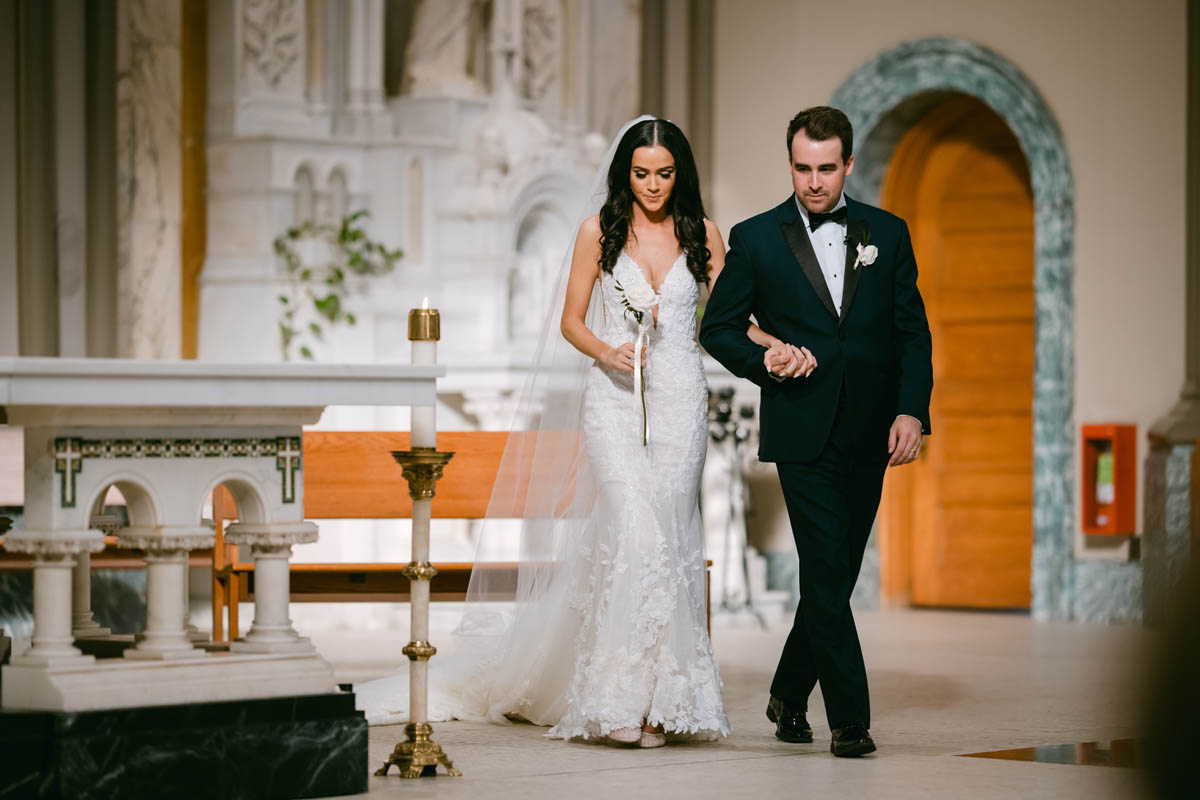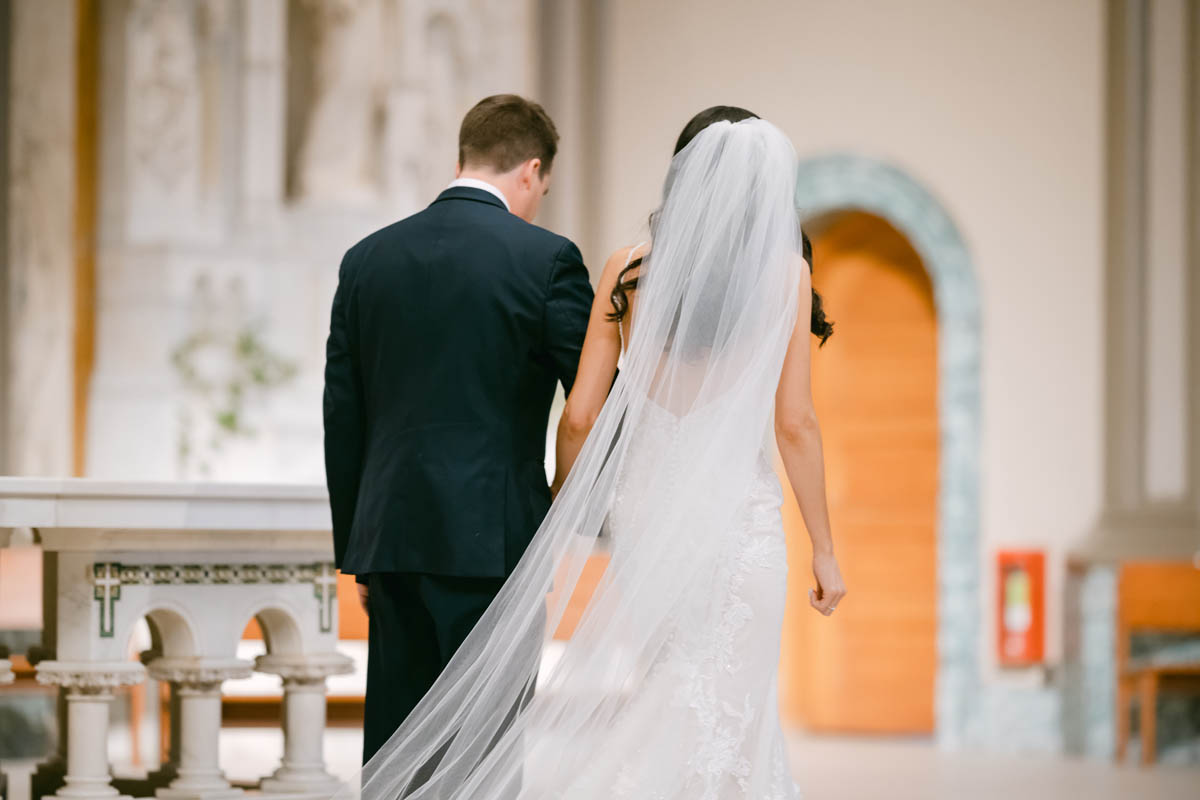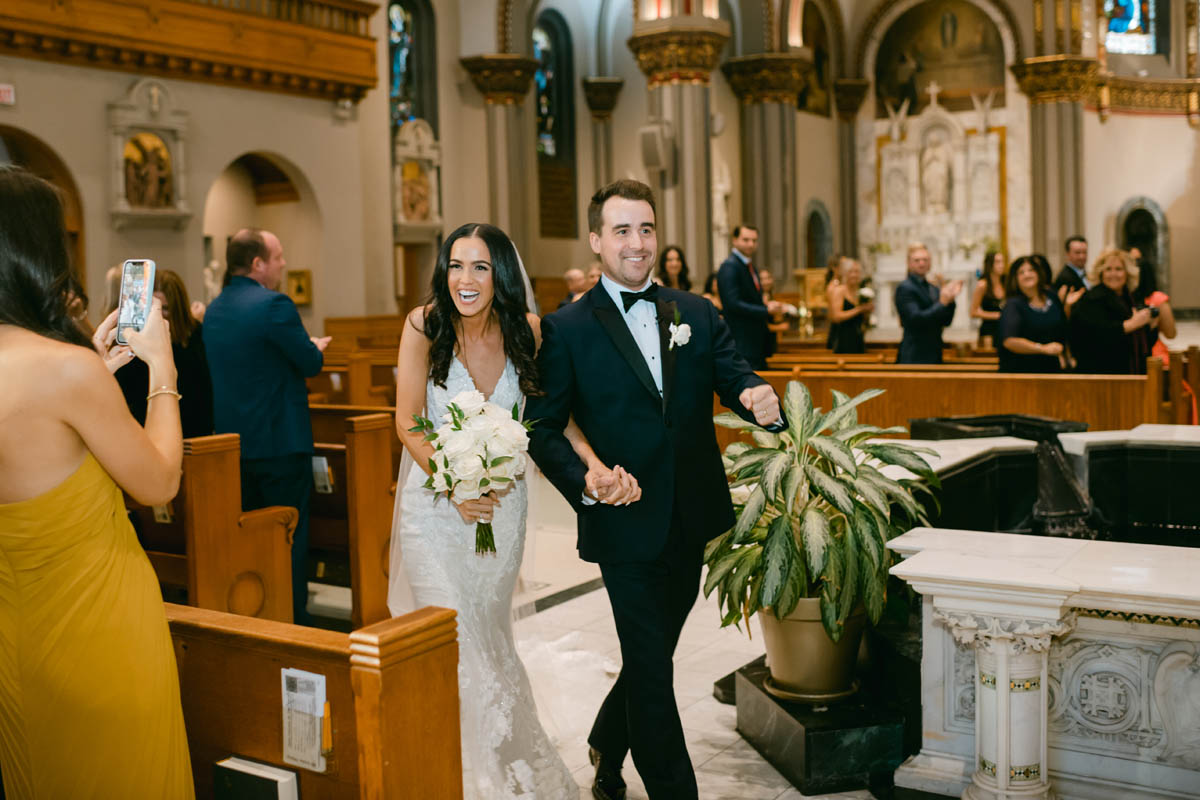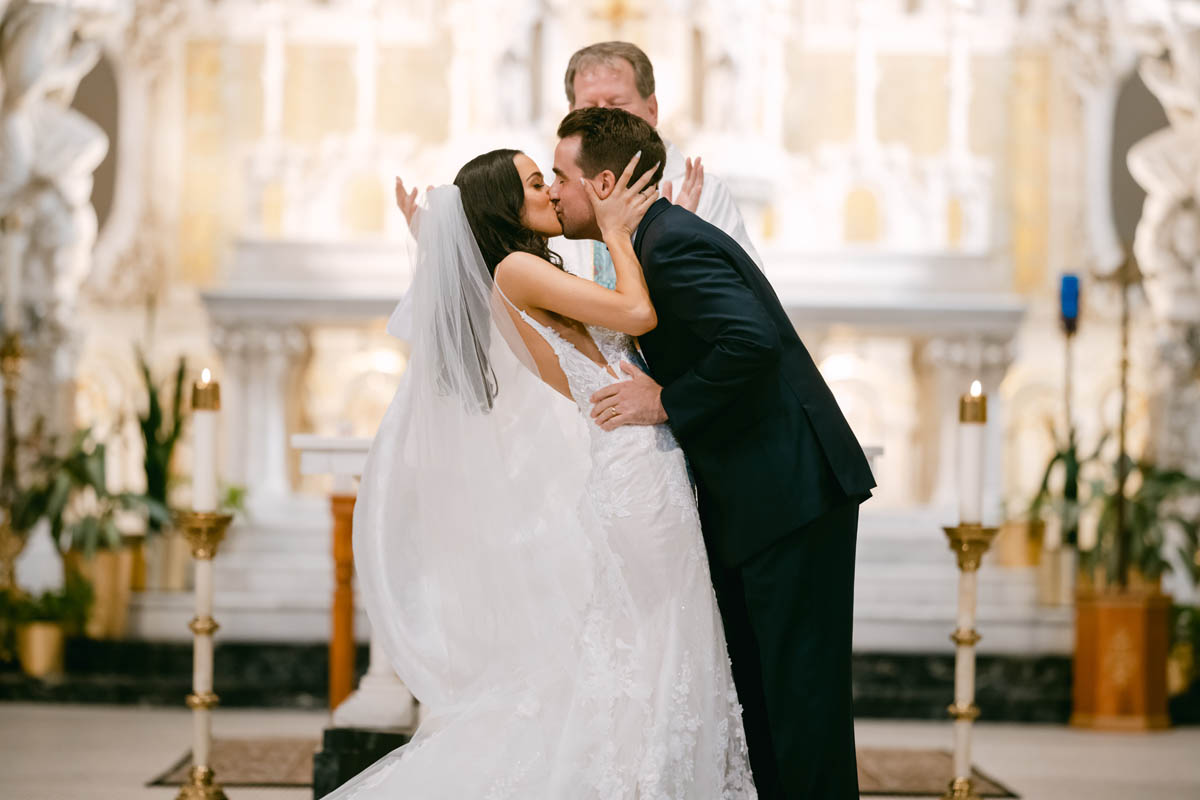 With the sun setting quickly, we made our way to the Wrigley Building. The sun was gently kissing the buildings, cascading a golden light across the river. We had time for a few fun photos at the Chicago Board of Trade before heading to the fall Kimpton Gray wedding reception.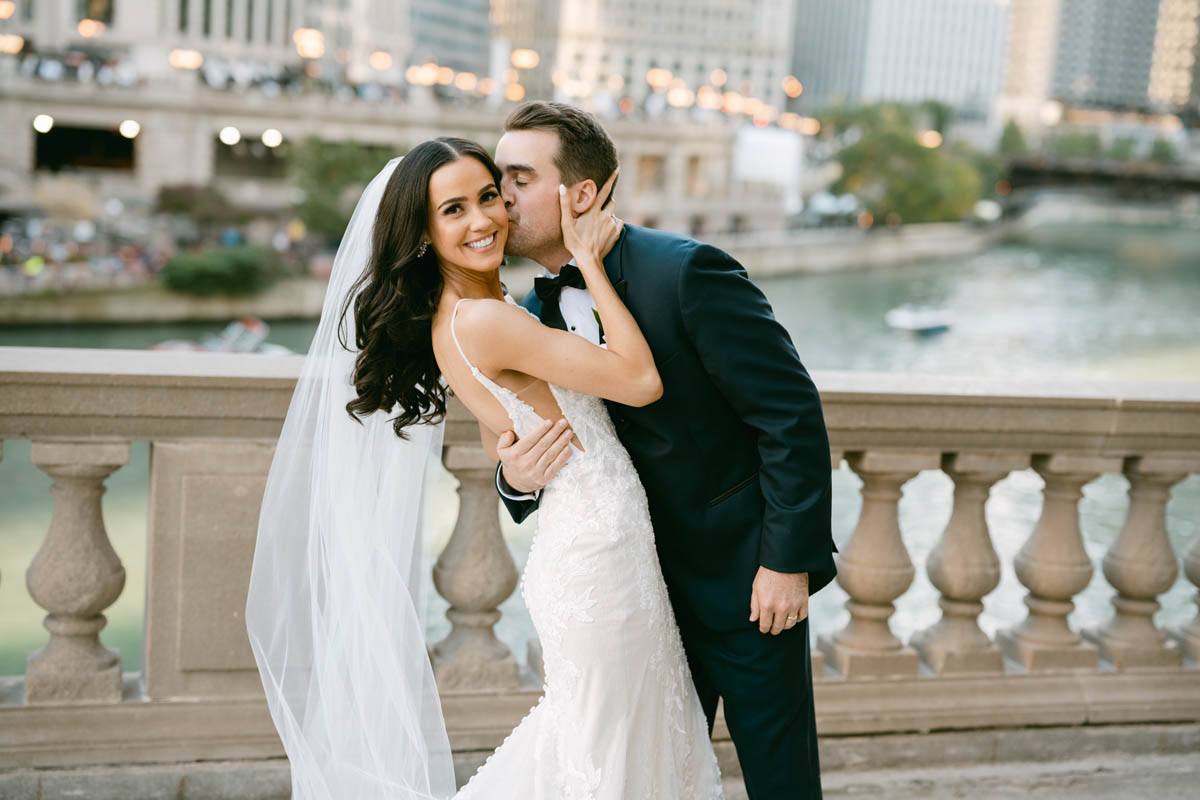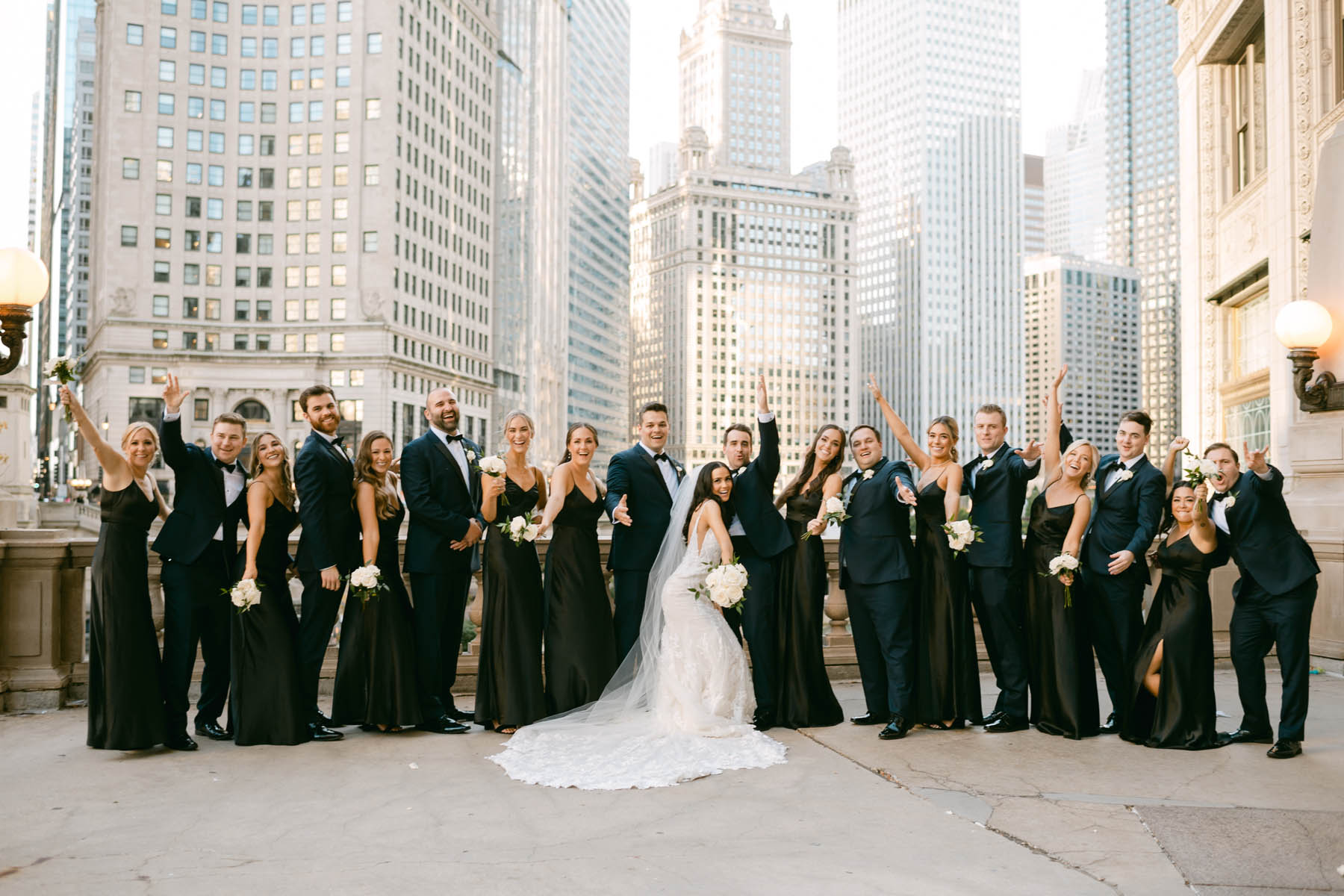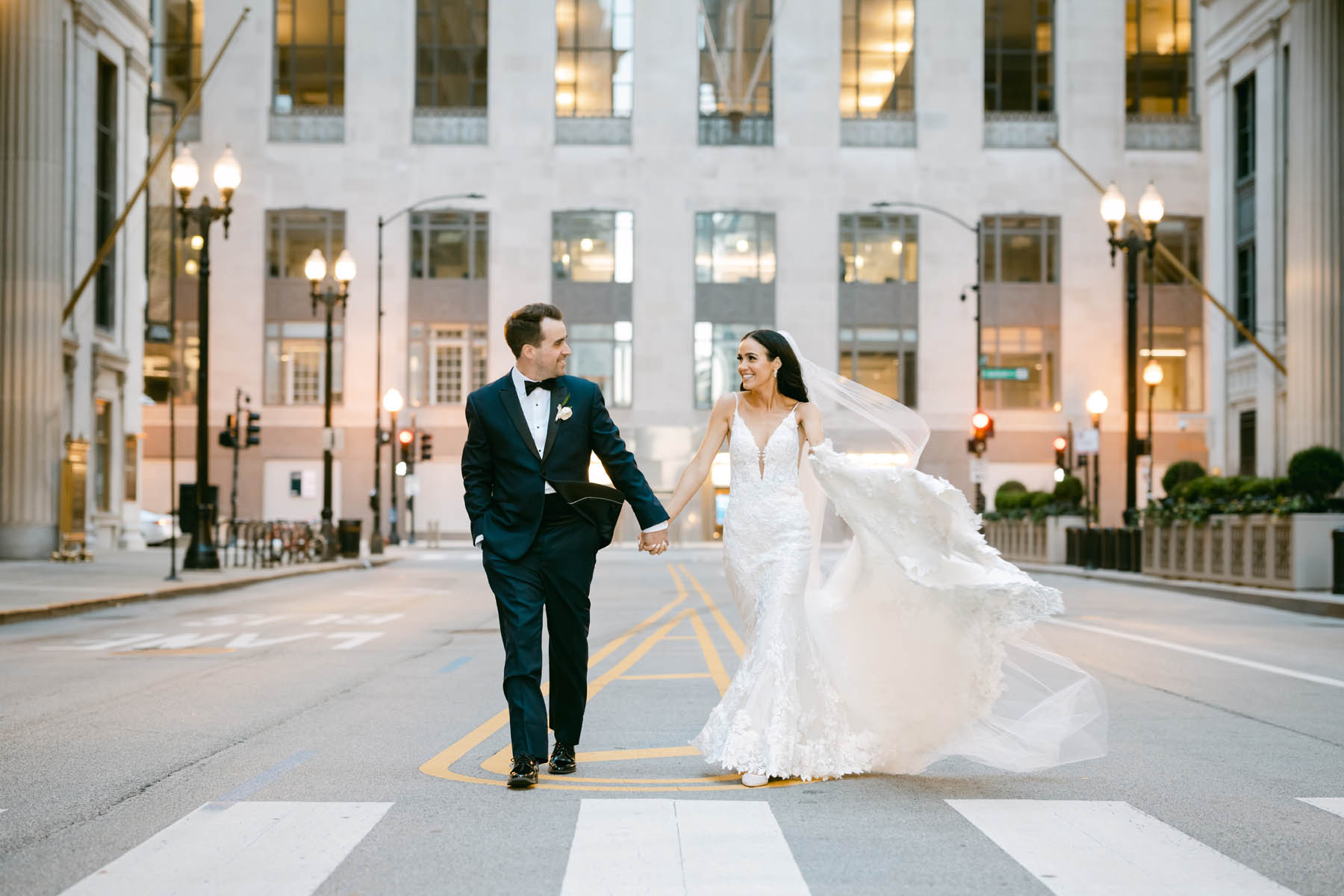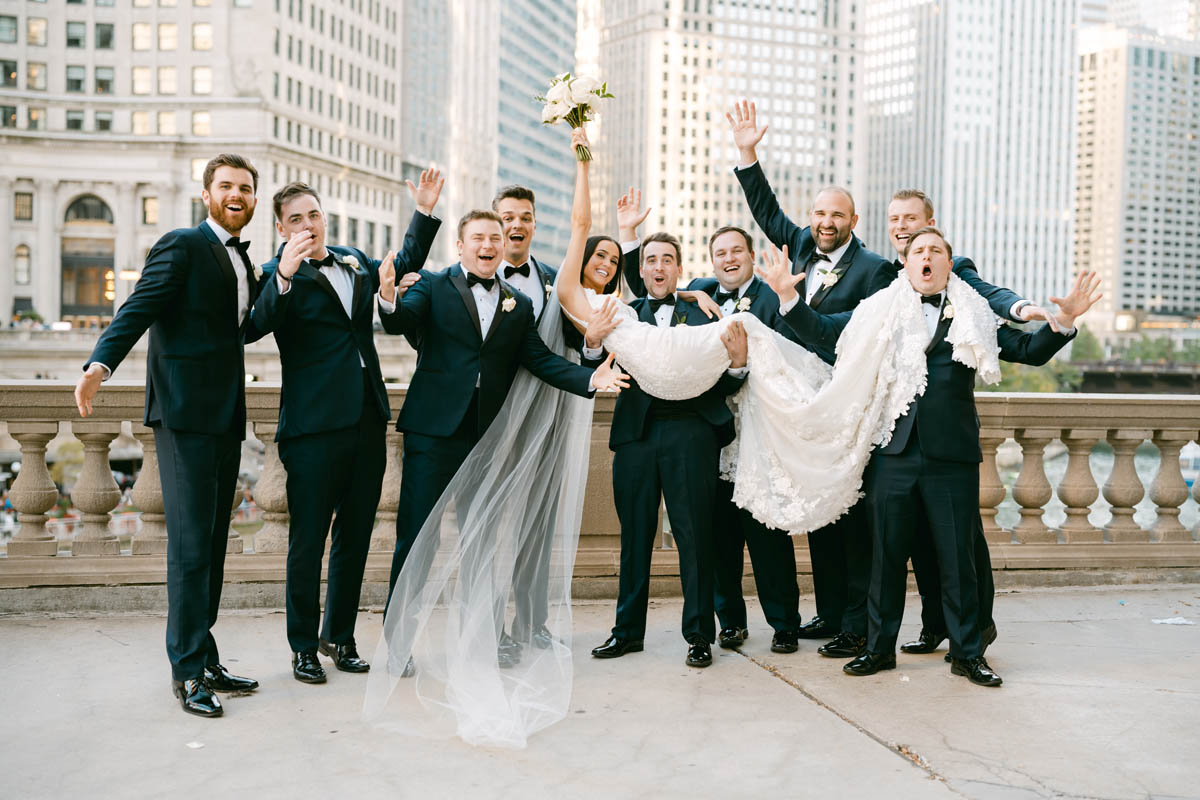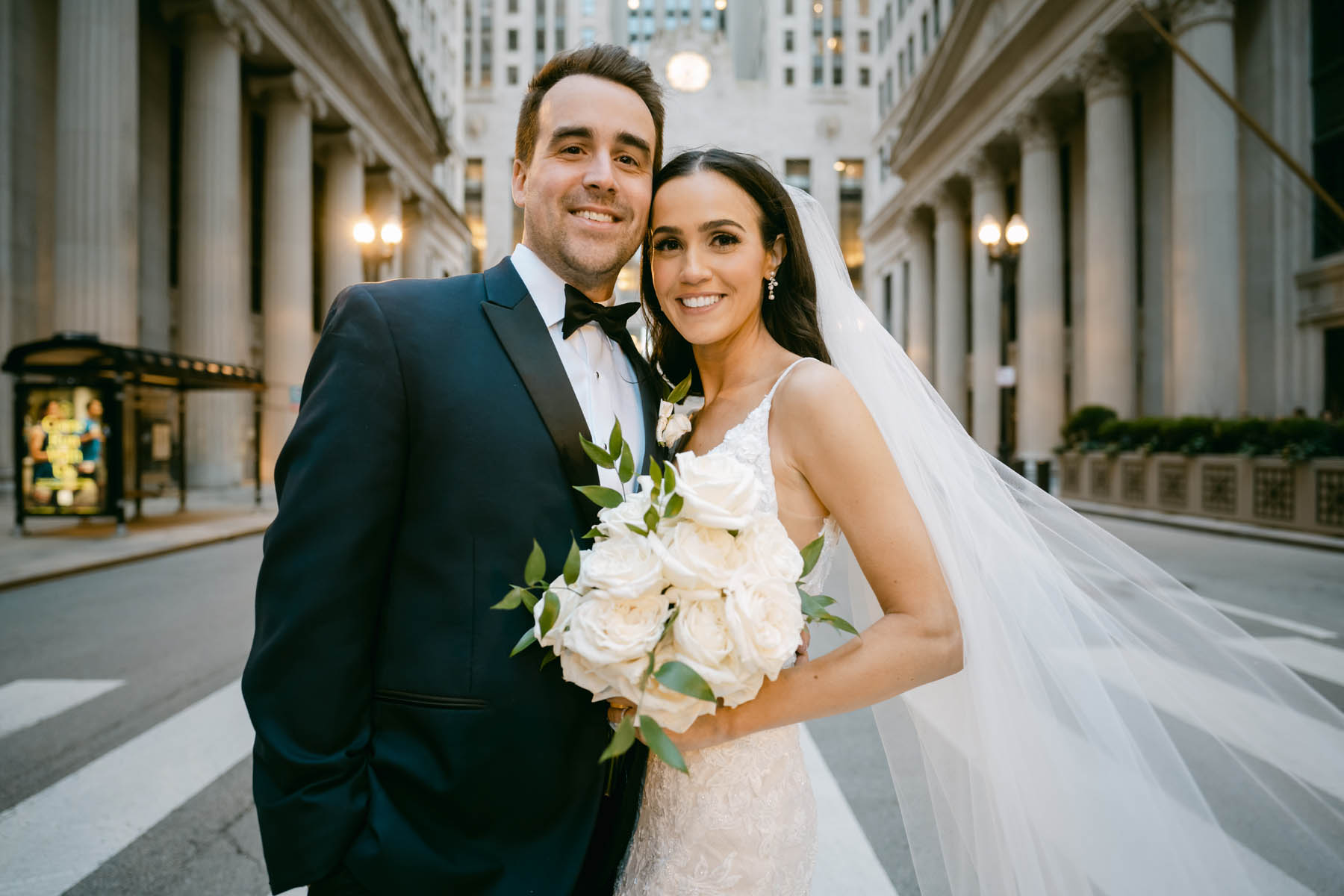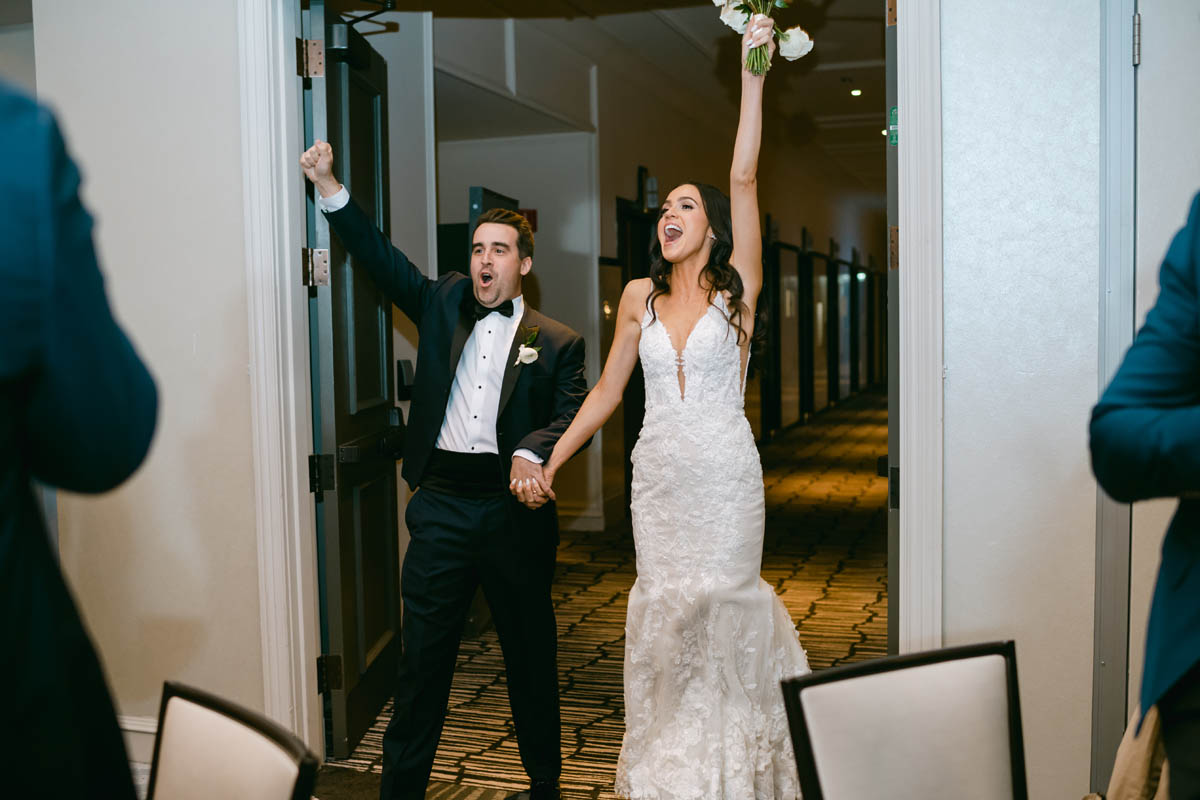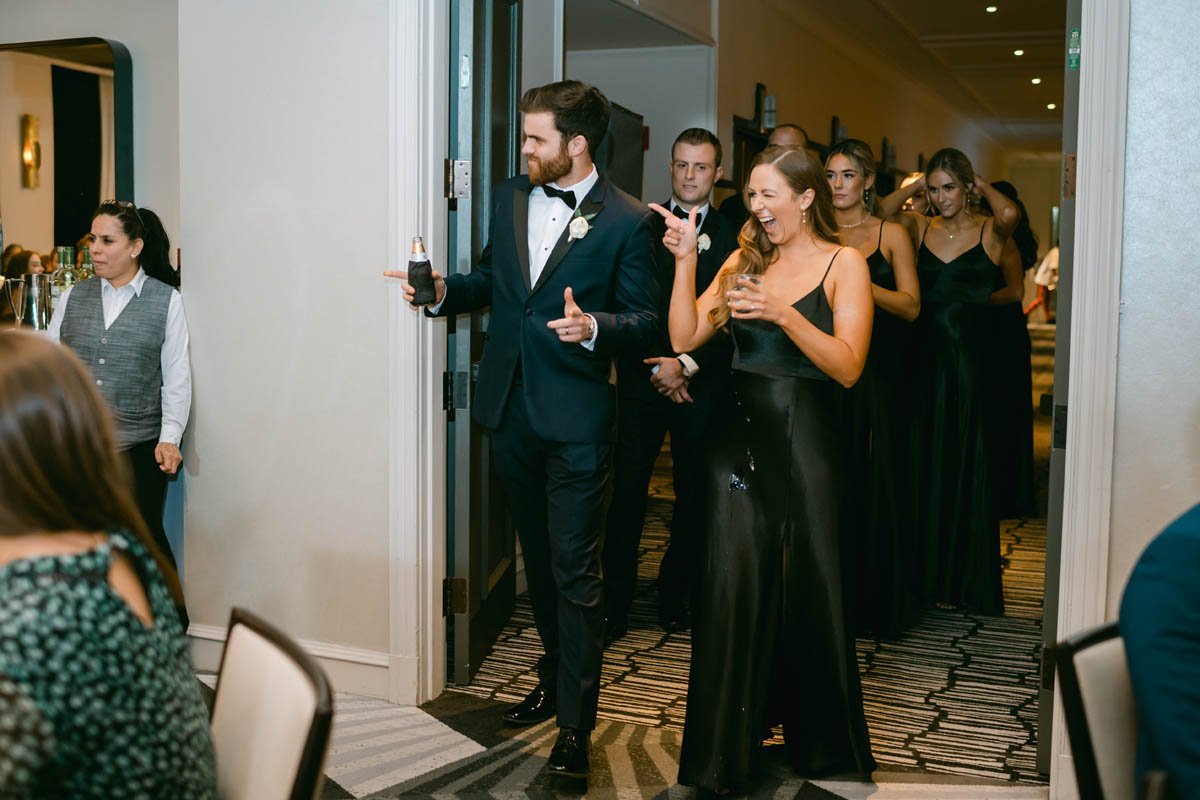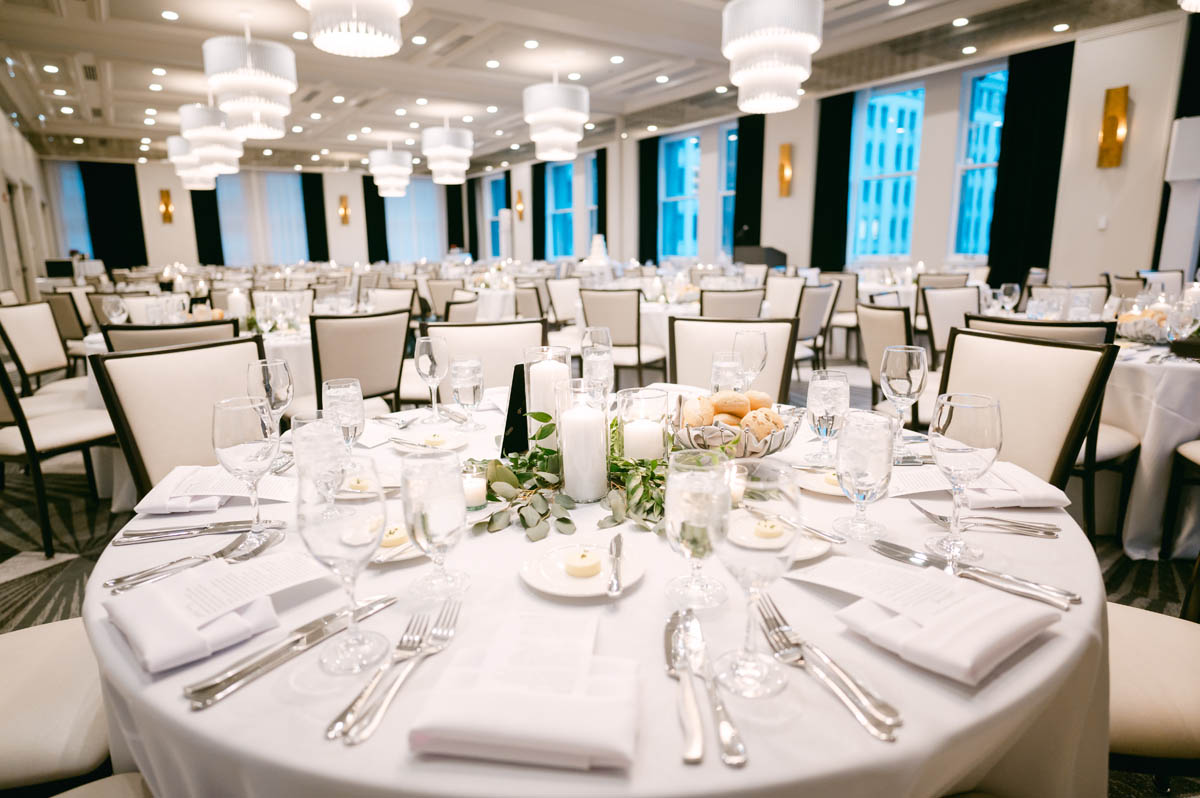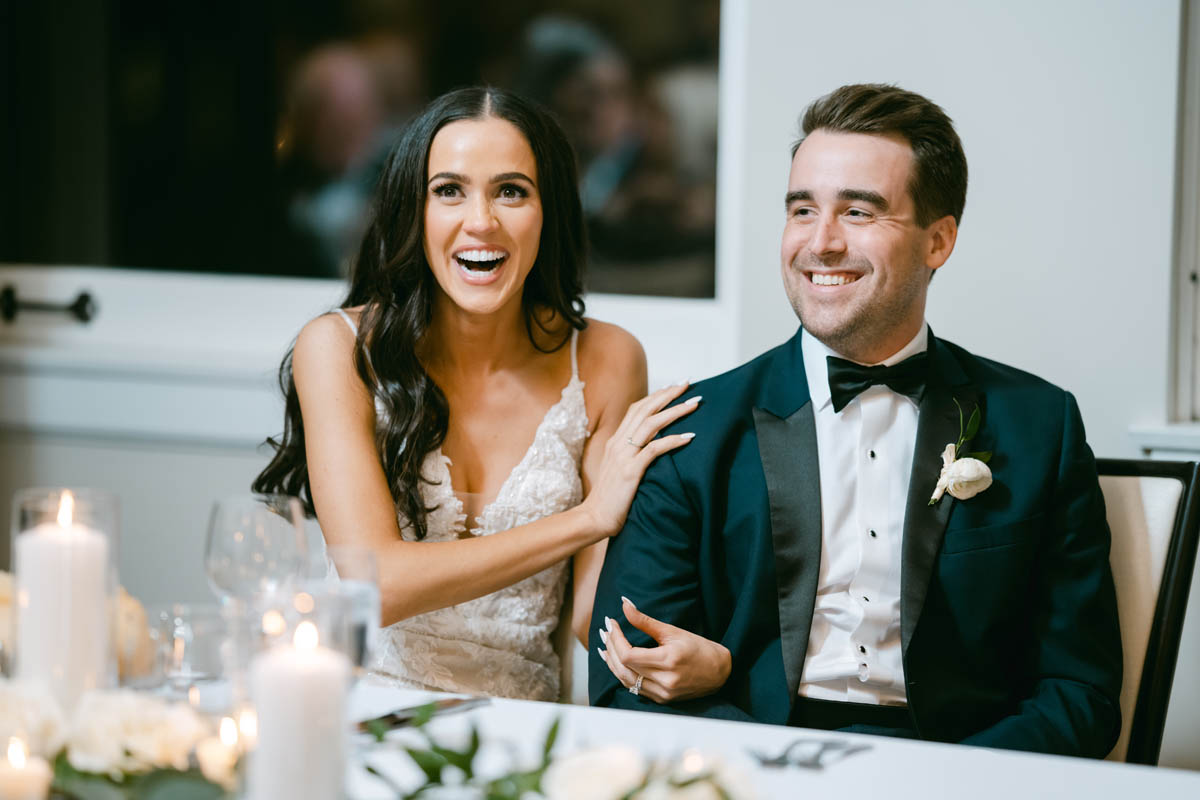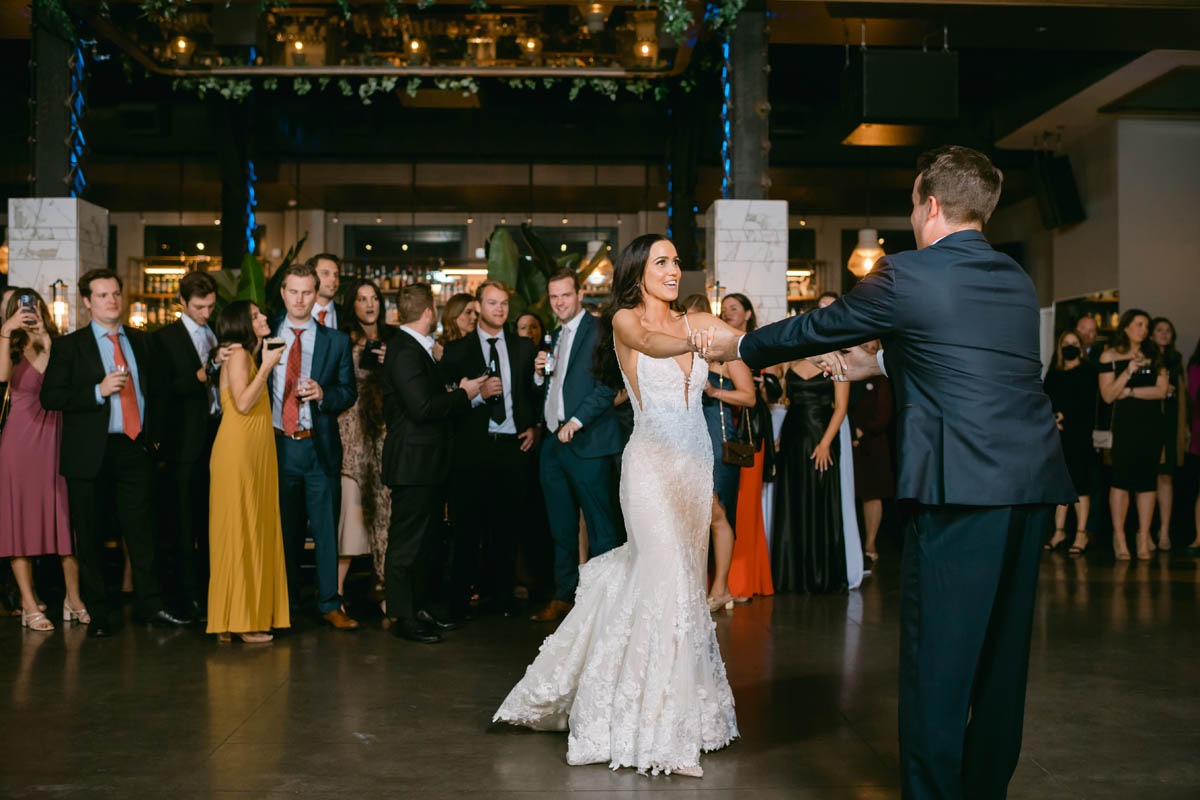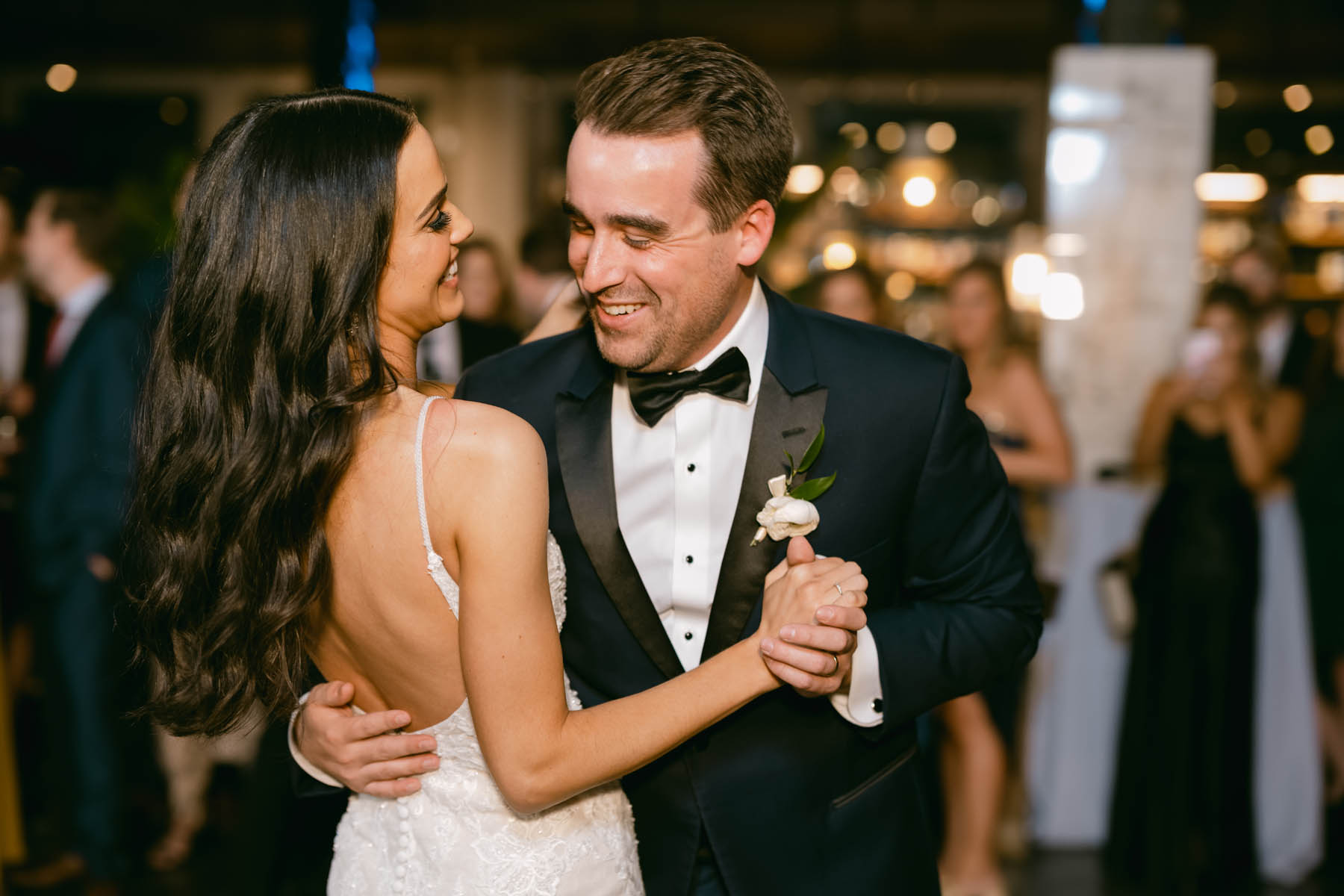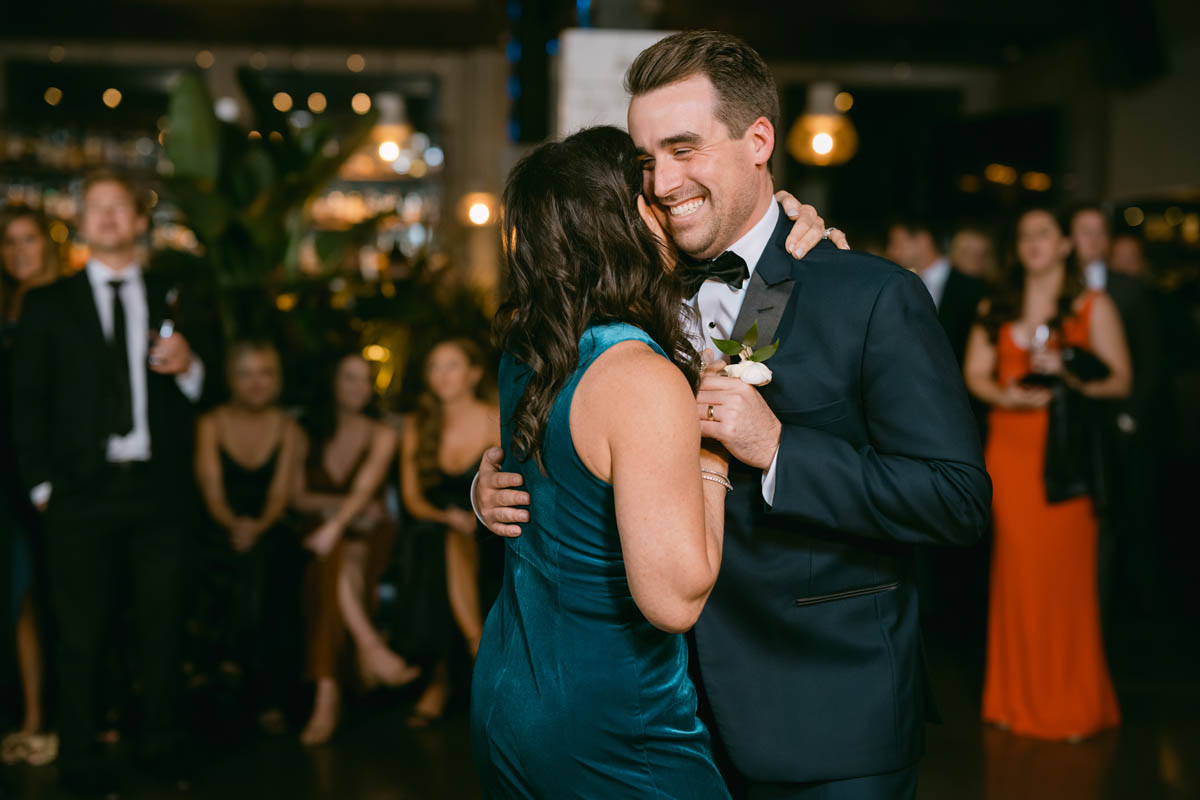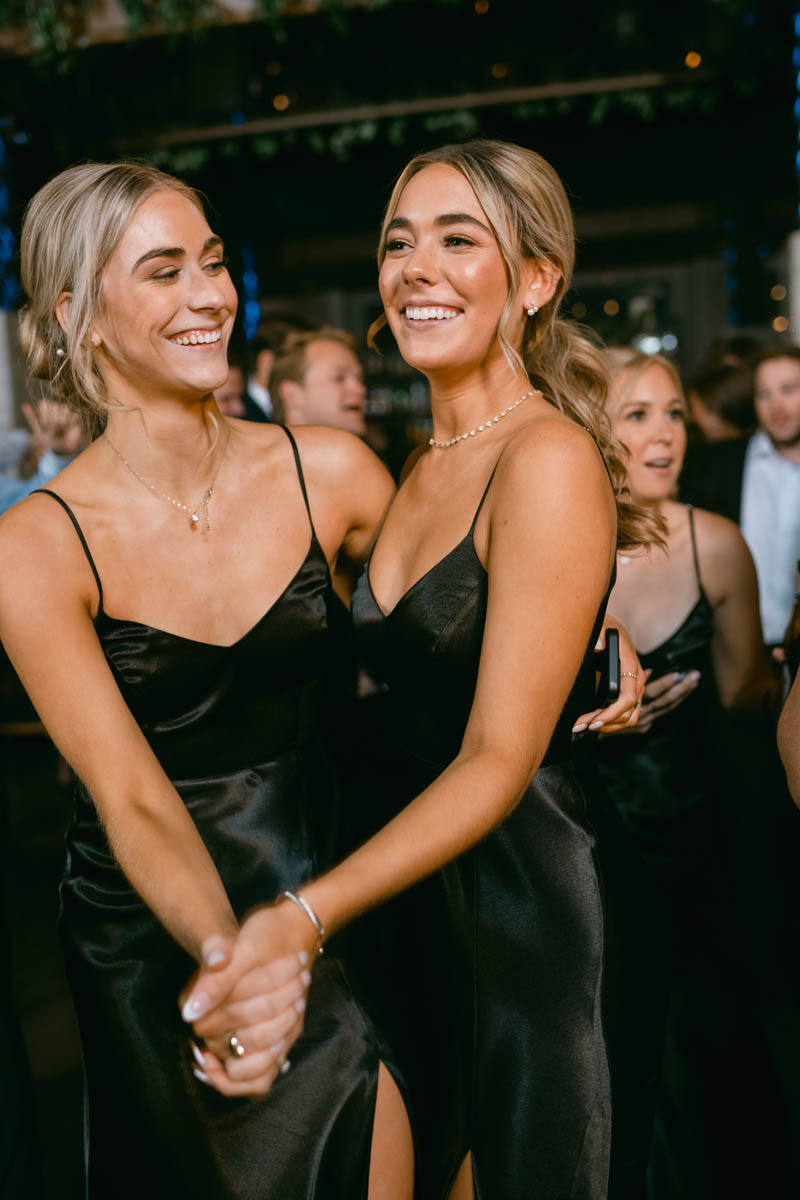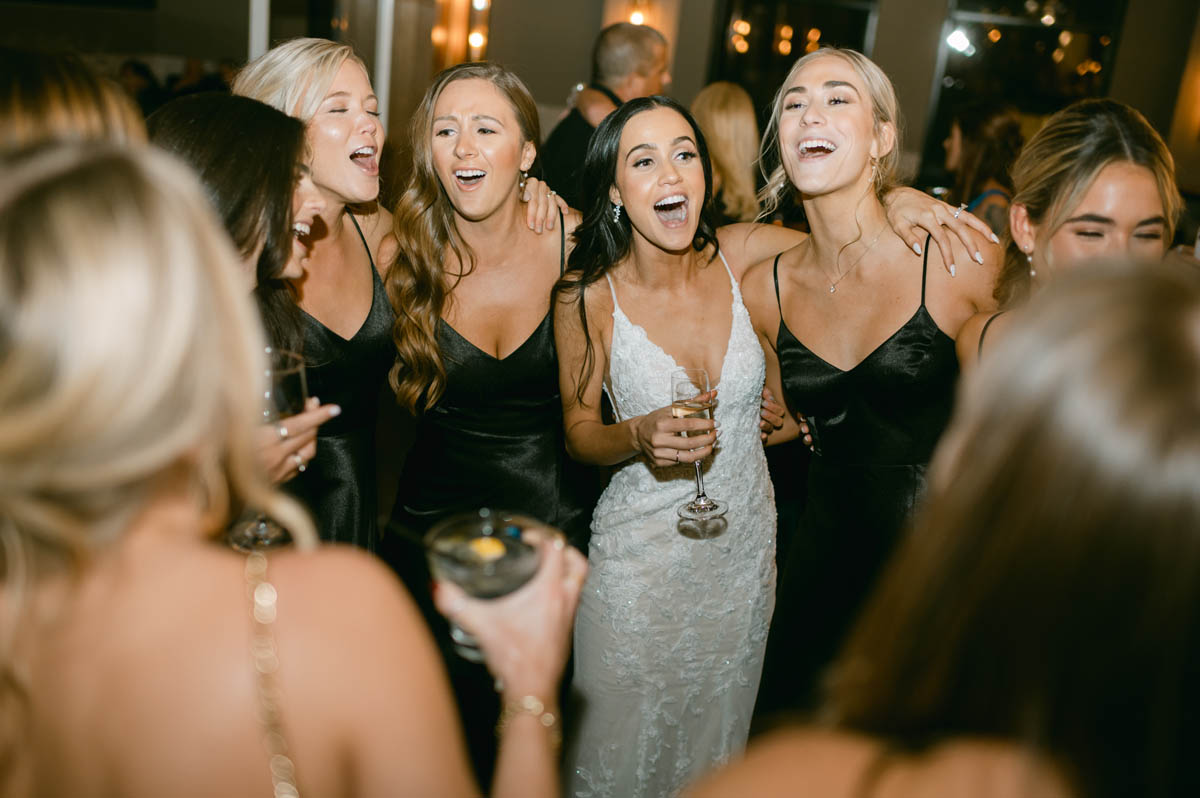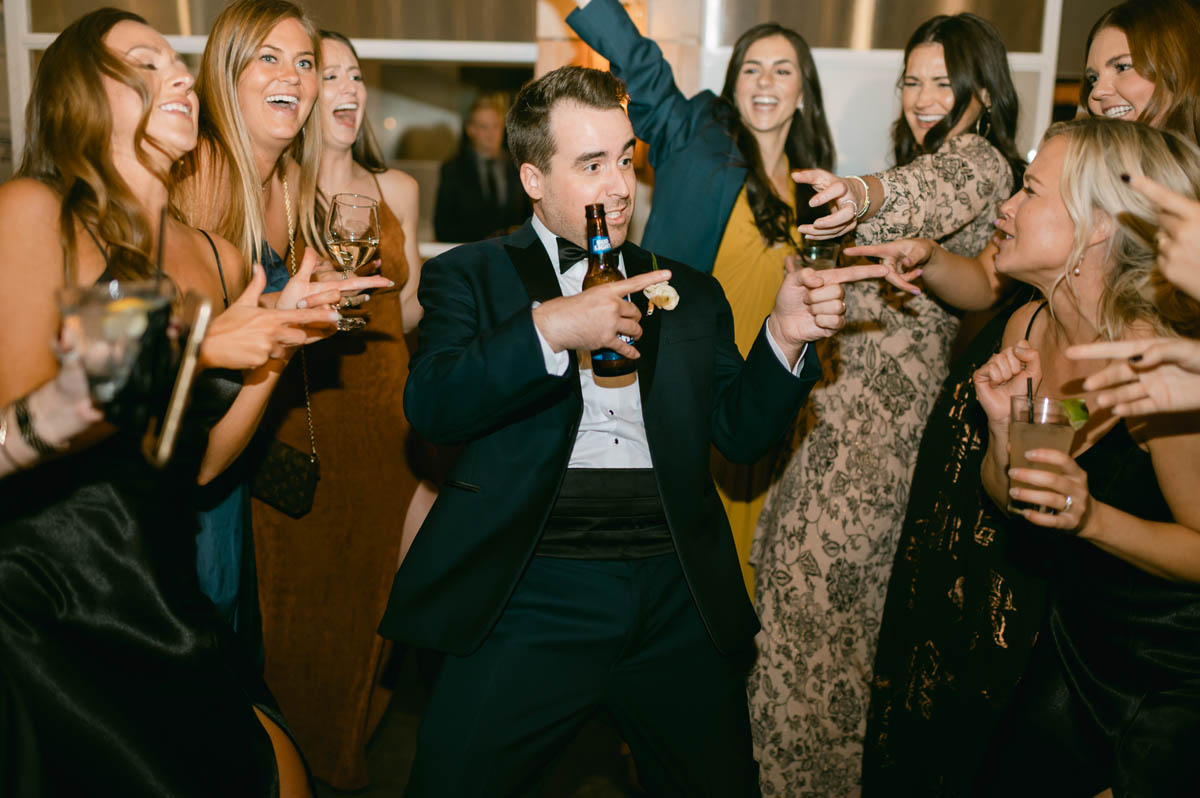 Reception - Kimpton Gray | Planner - Olive Layne Weddings | Beauty - Tamara Makeup + Artistry | Sweets - Alliance Bakery | Ceremony - St. Vincent DePaul | Video - Old North Film Co. | Jams - DJ Firm | Florals - Flowers for Dreams | Groom Attire - Formally Modern | Photo Booth - Pixter Photo Booth