With the sun peaking out from the fluffy clouds, their Offshore Rooftop wedding was off to a stunning start!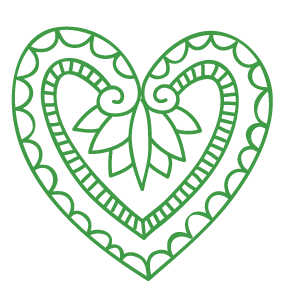 Mary + Griffin had the most perfect spring wedding day! Perfect for a rooftop celebration.
Toasting with her bridesmaids, Mary was excited to get into her dress so she could see her handsome groom and adorable pup, Willis!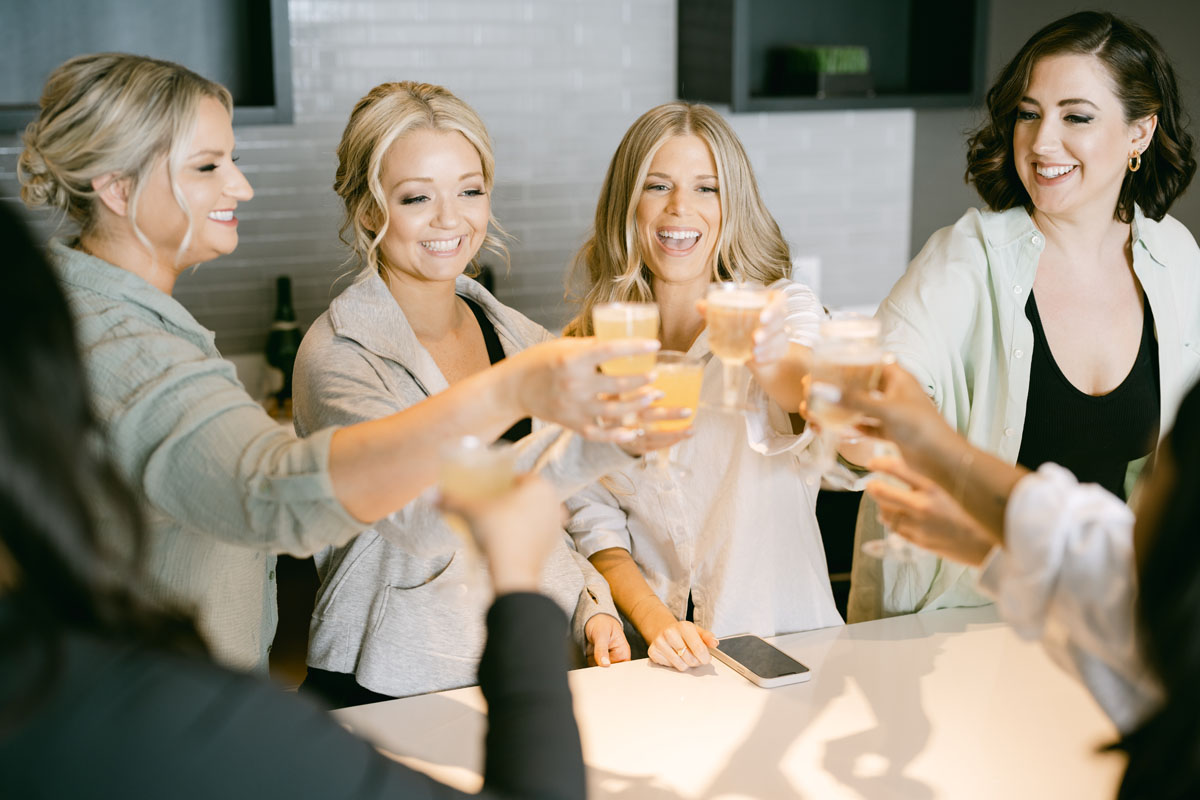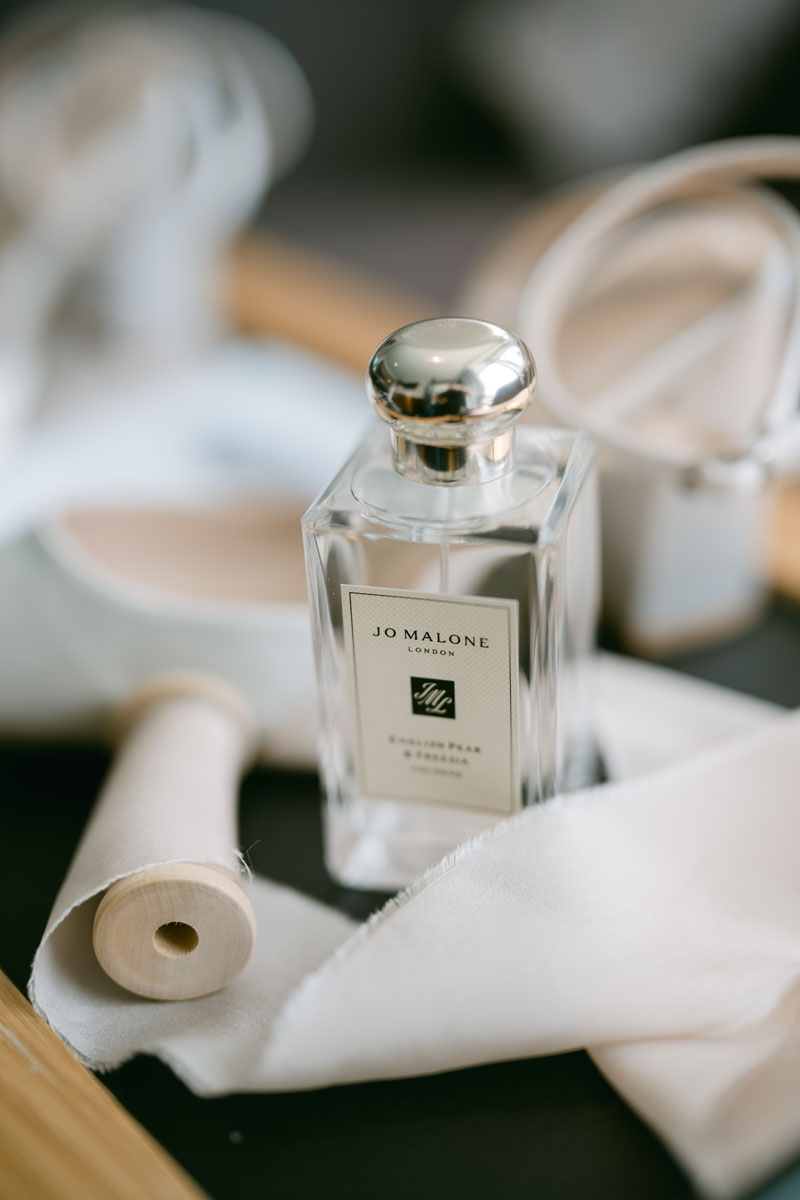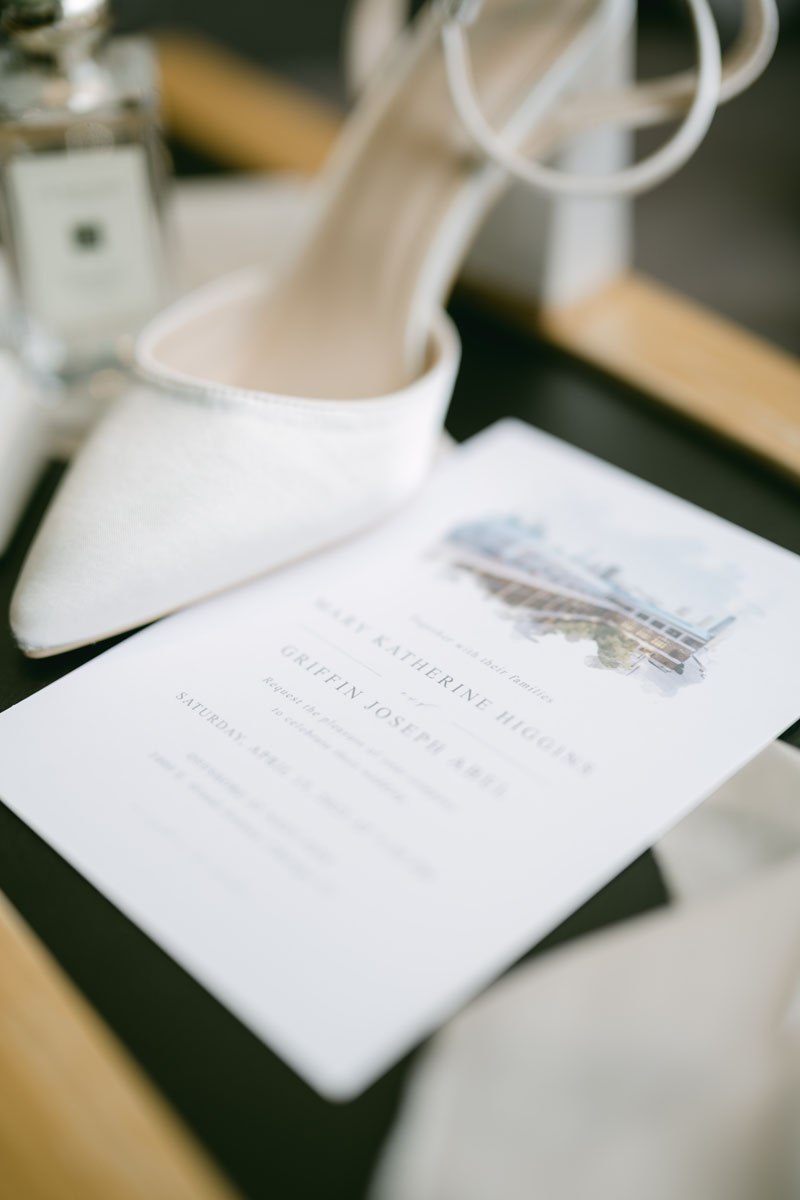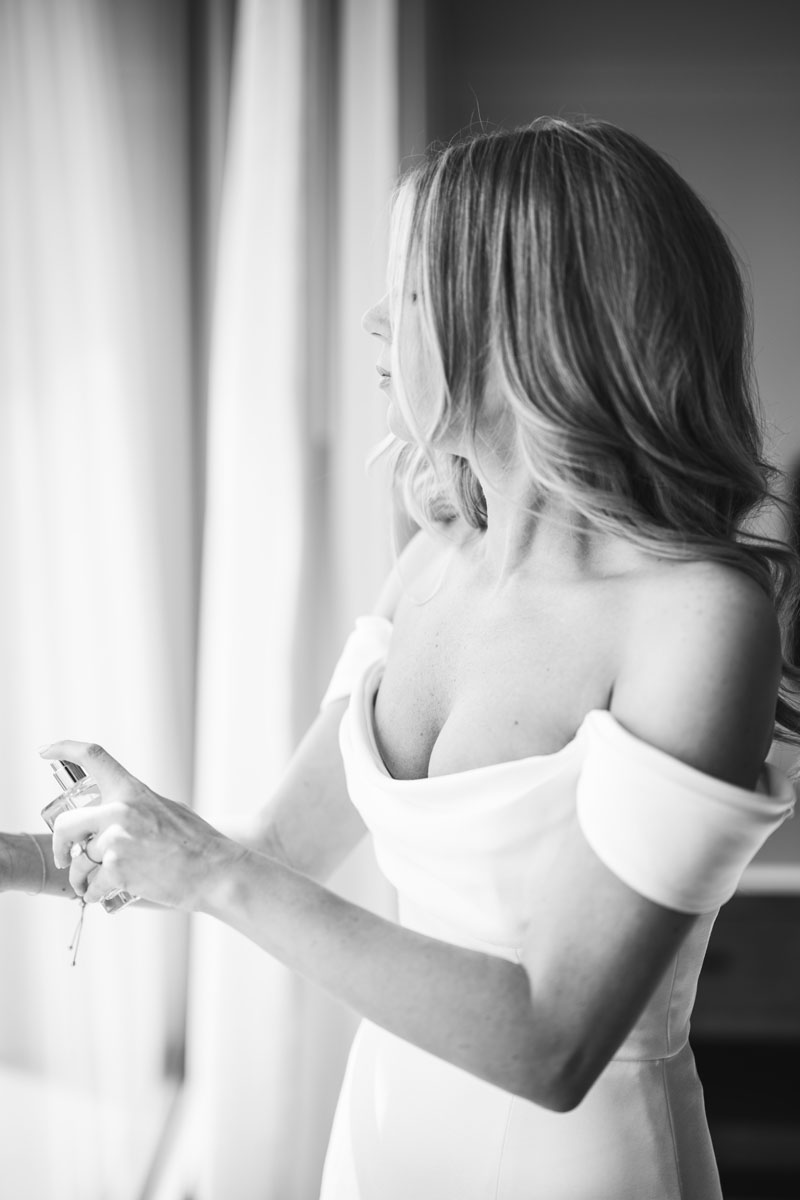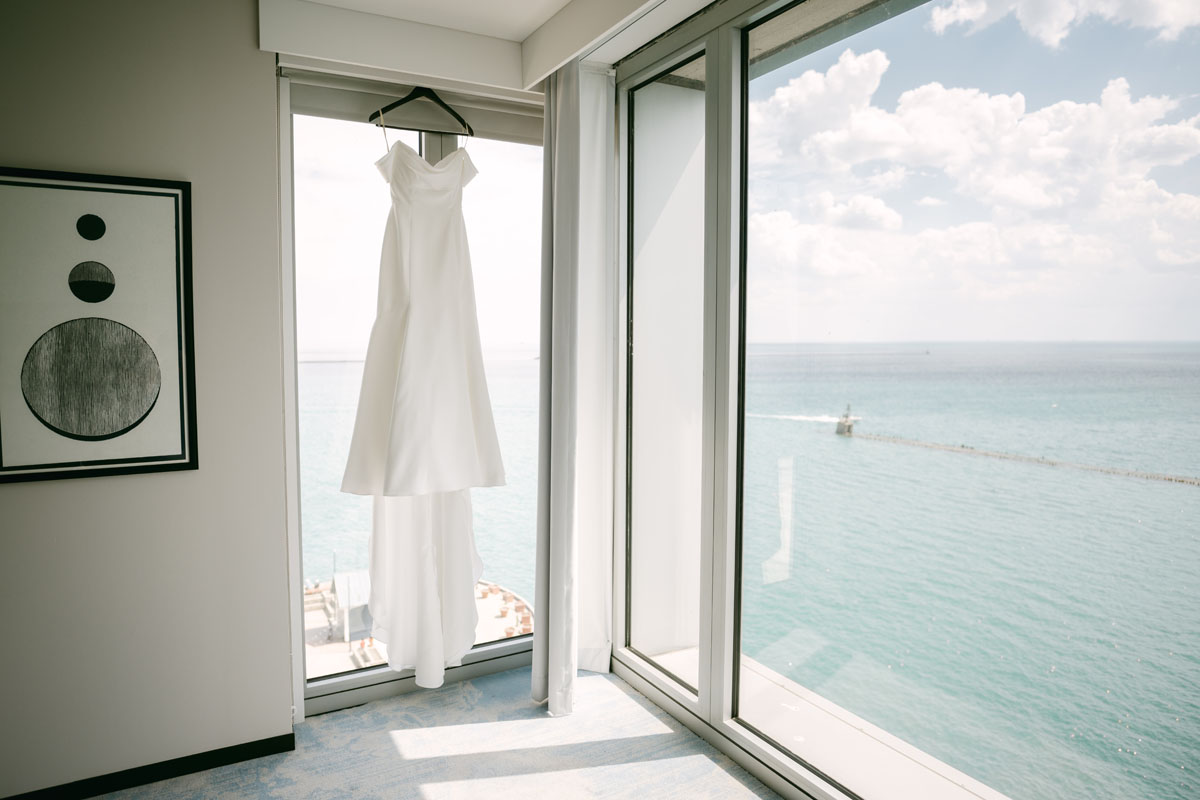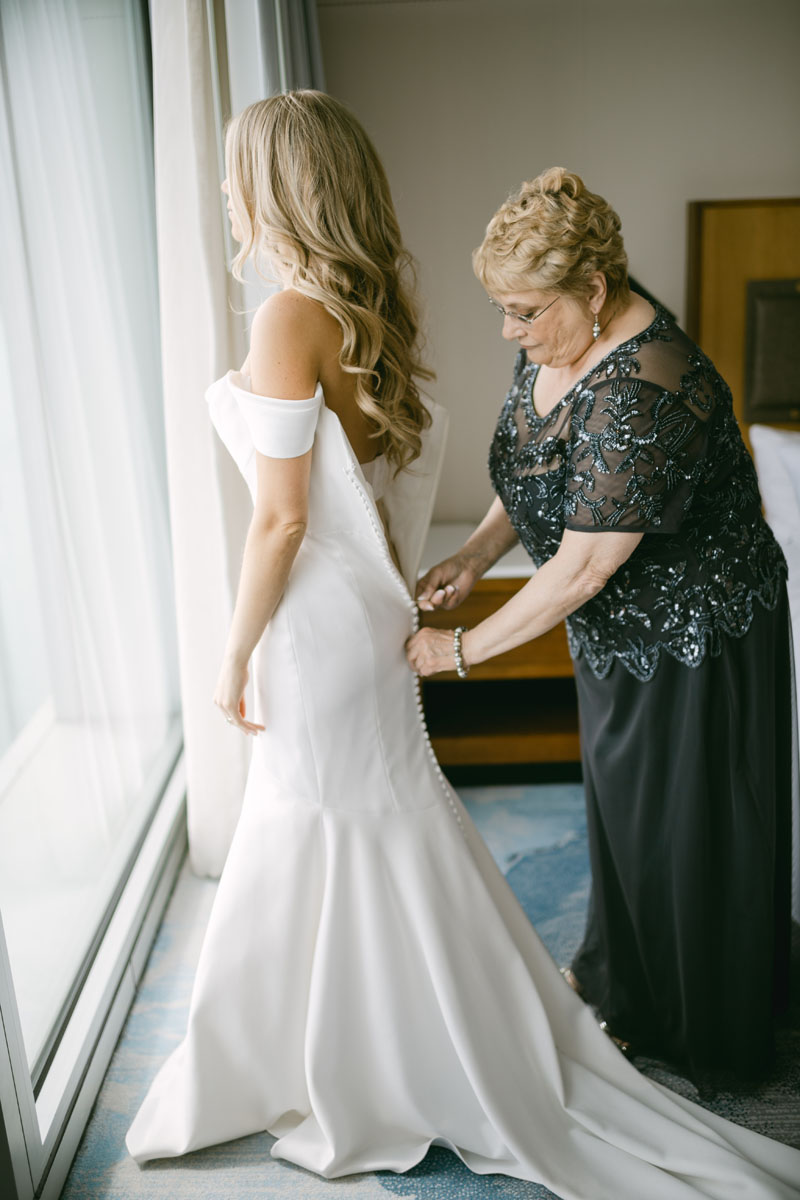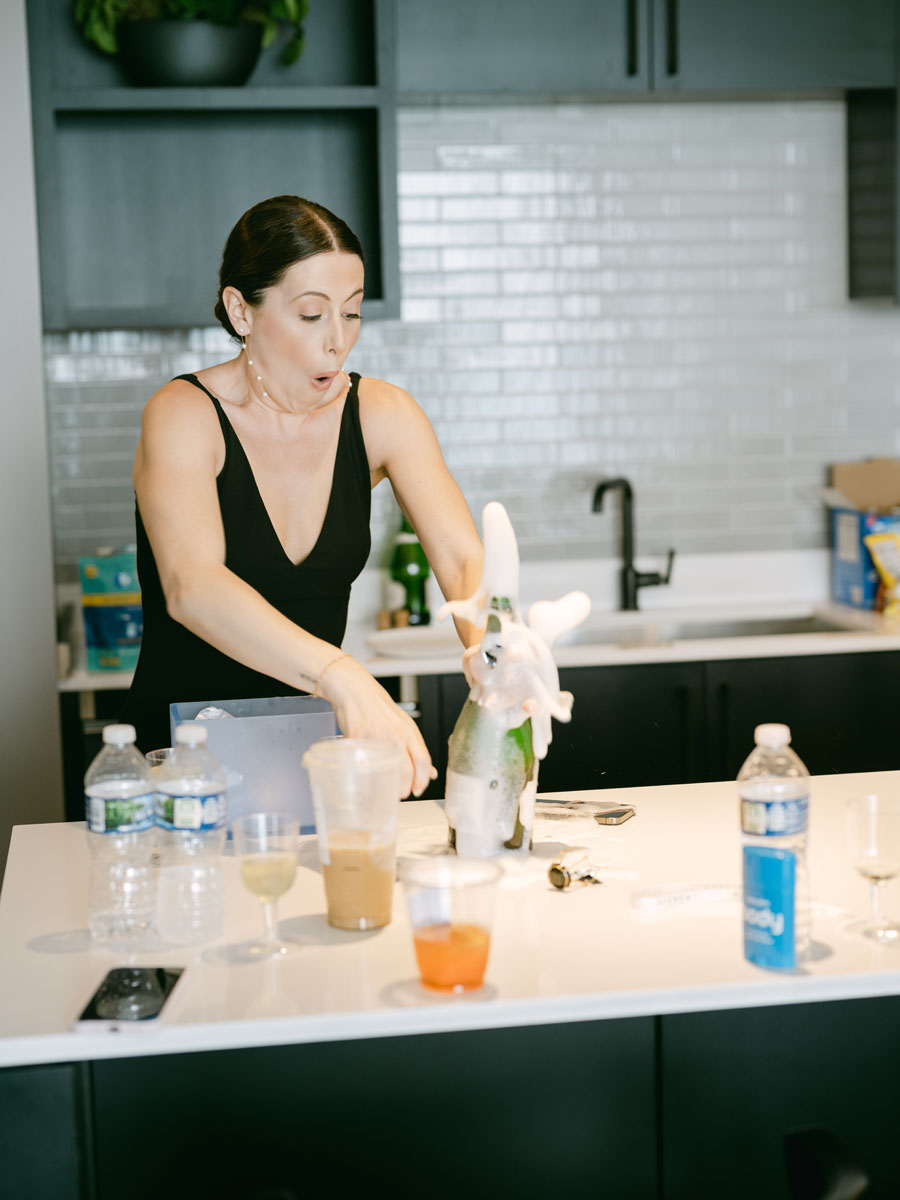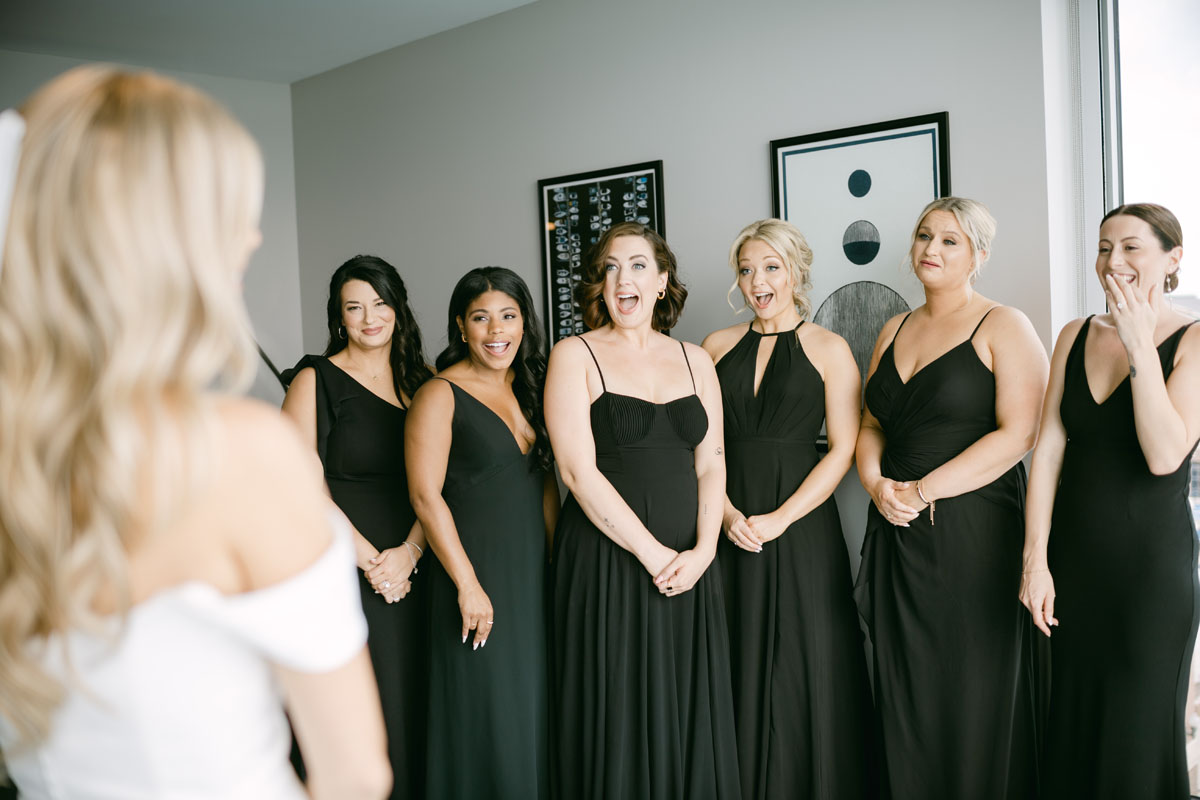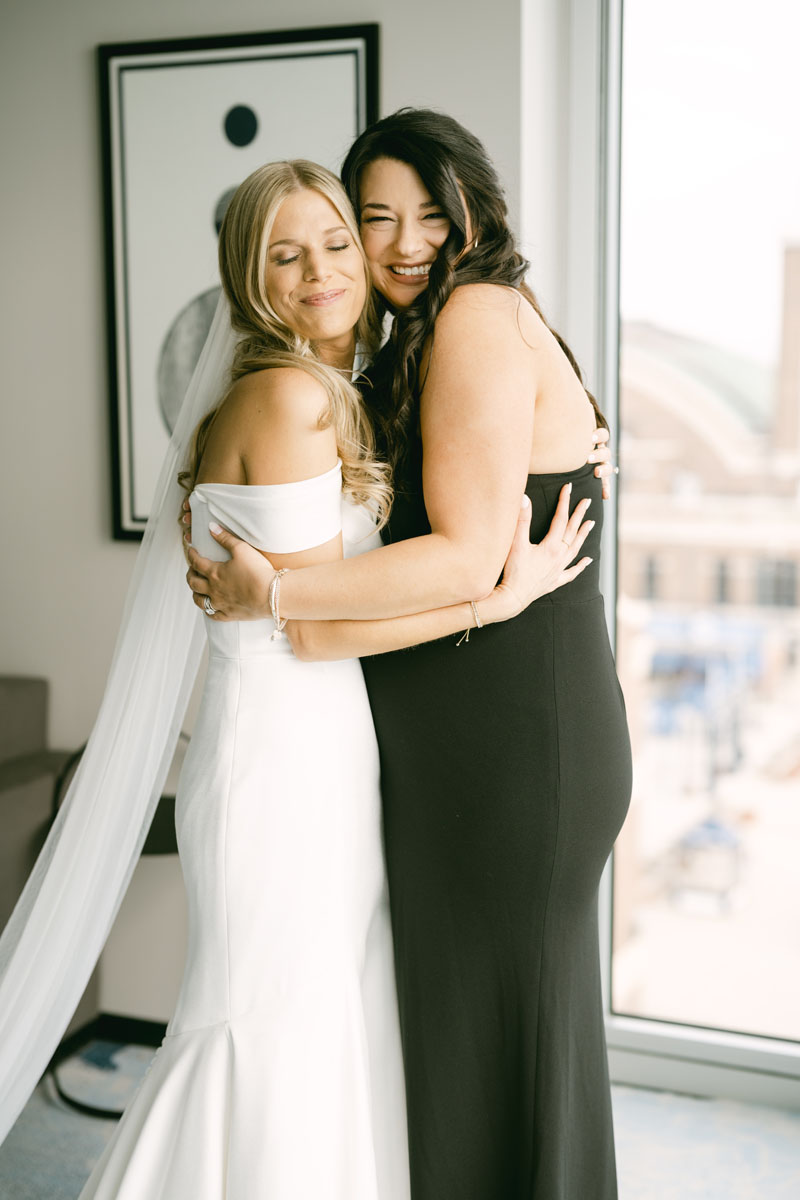 Getting ready at the new Sable Hotel on Navy Pier, the bride had an incredible view of Lake Michigan. As Griffin waited nervously on the rooftop of Navy Pier, Mary was having a blast sipping champagne with her bride crew. A spritz of perfume and a hug from her maid of honor, Mary was ready to see her groom.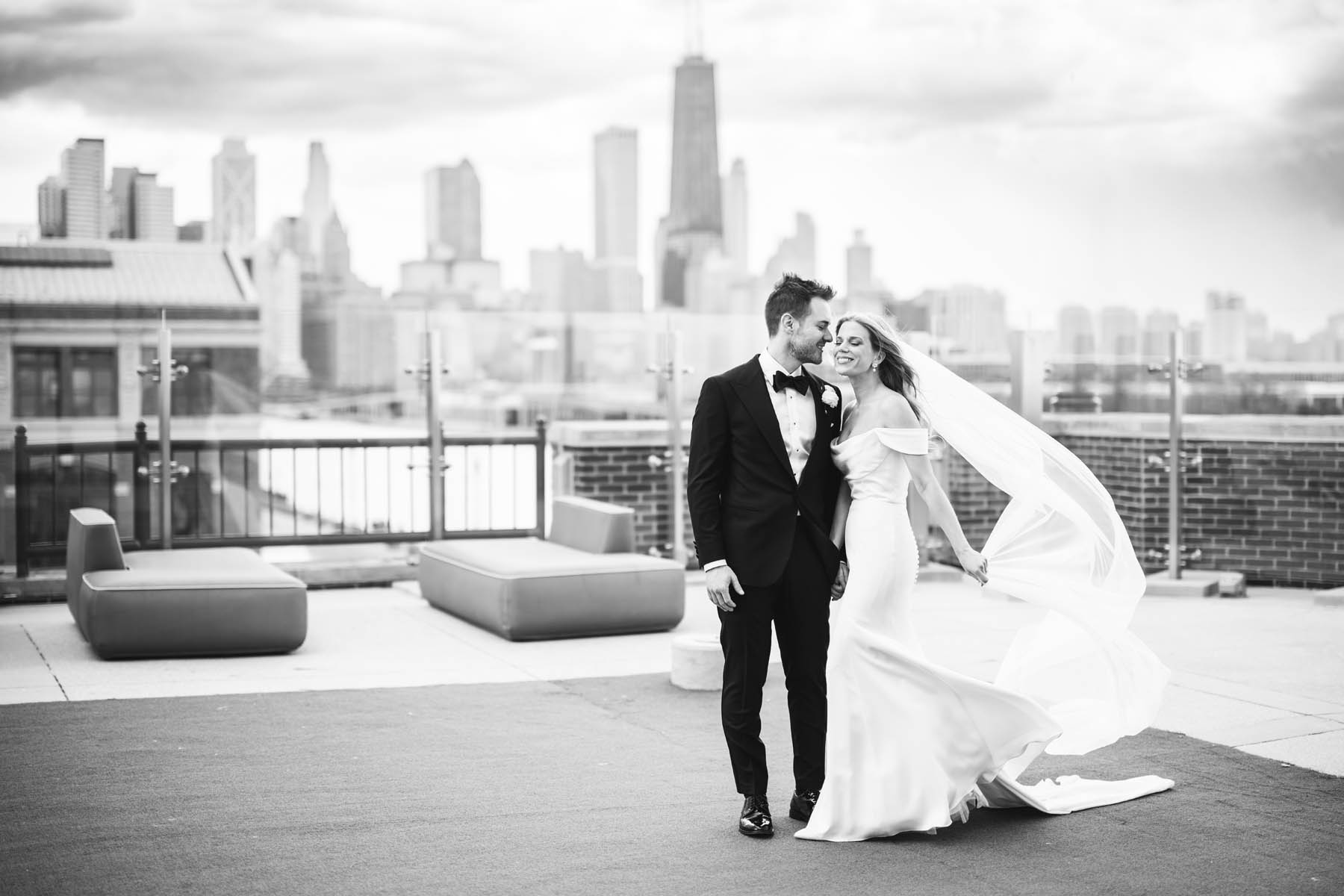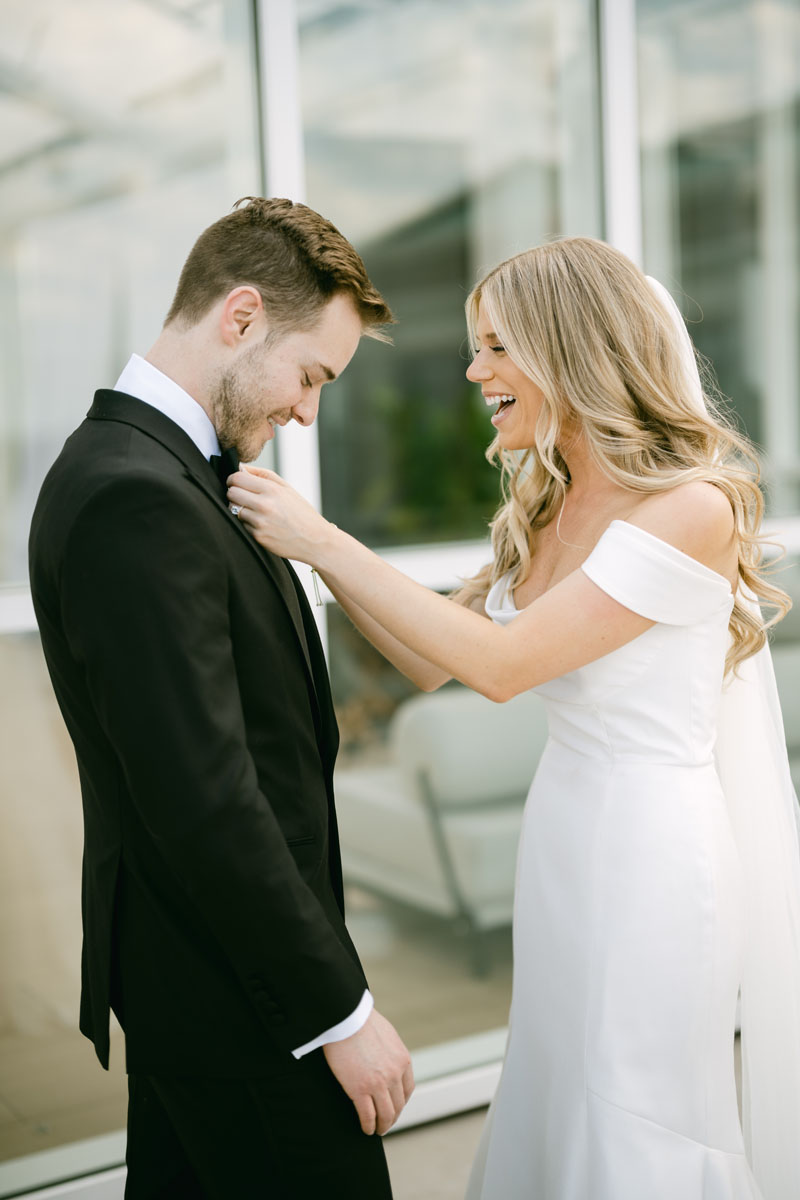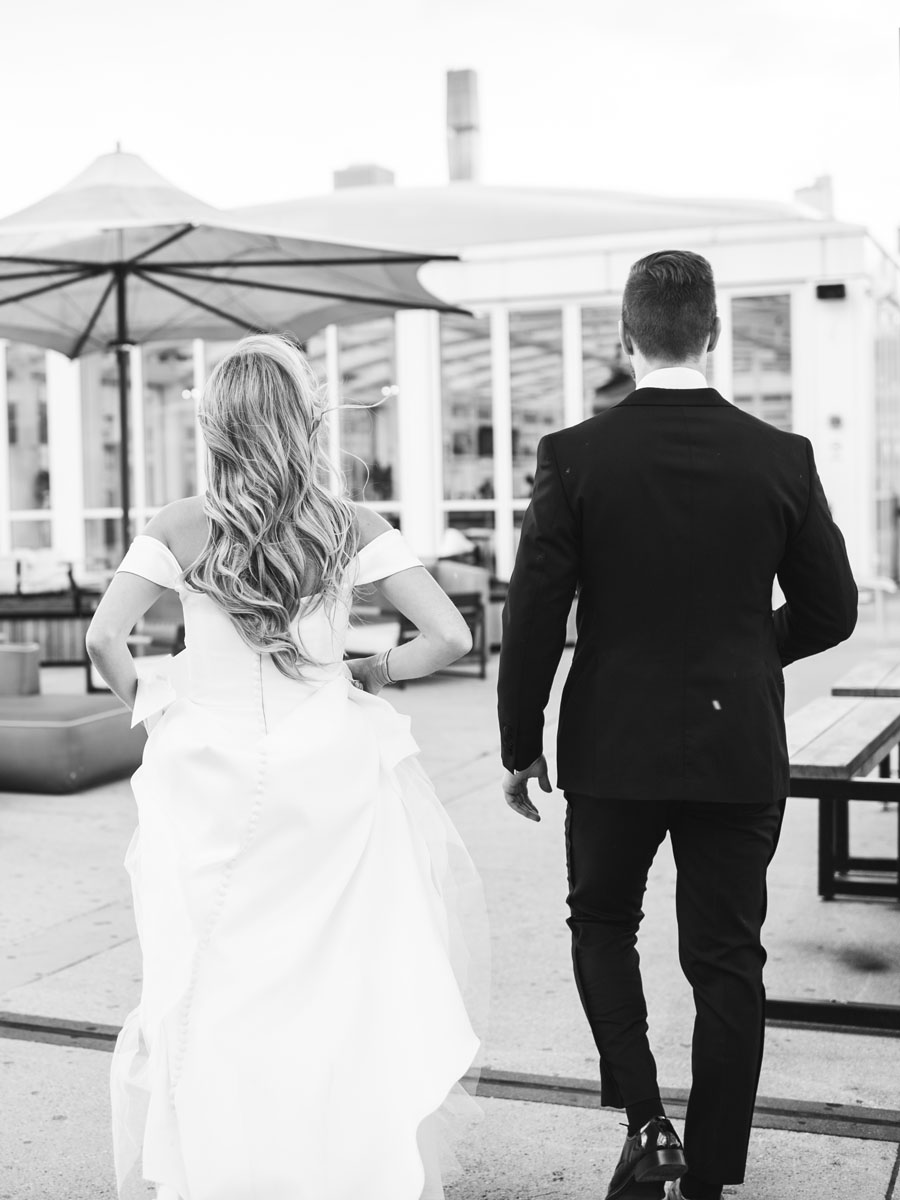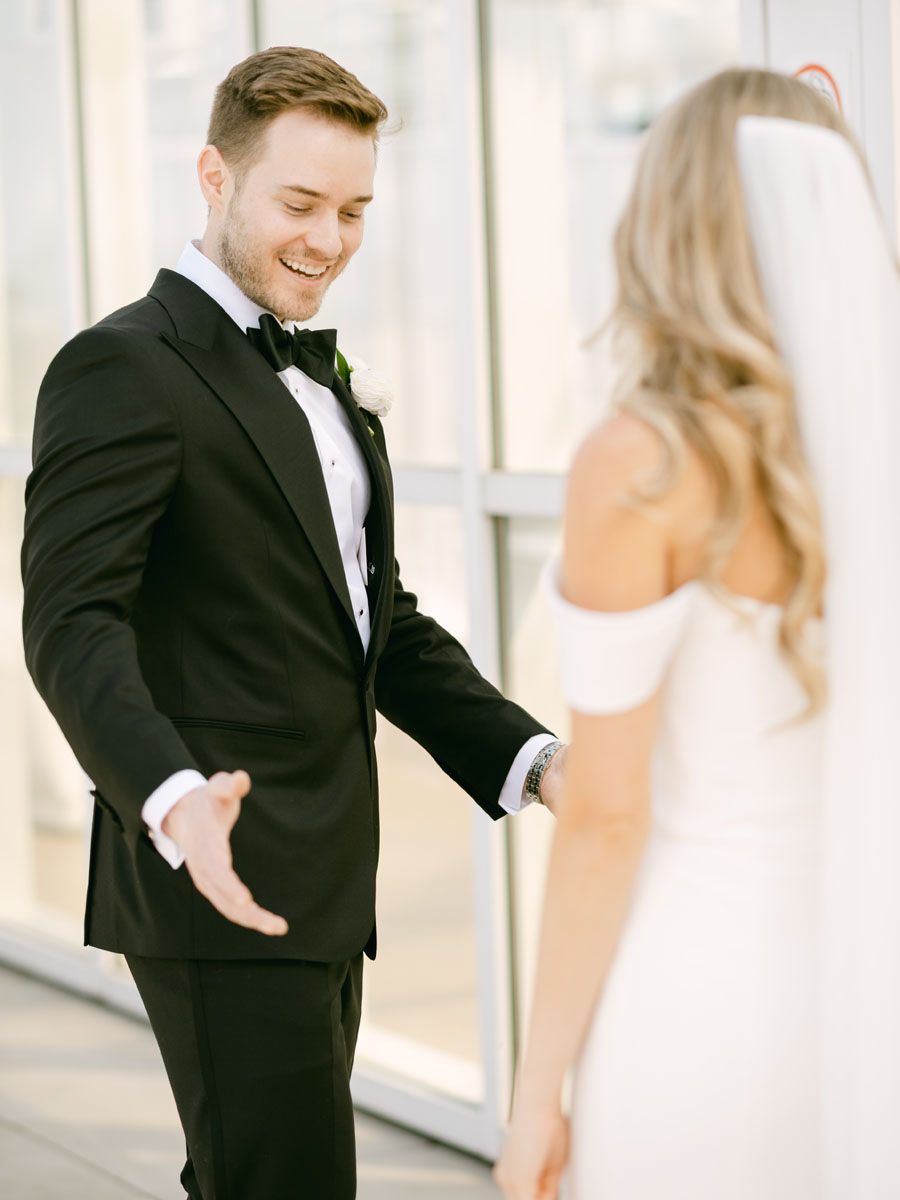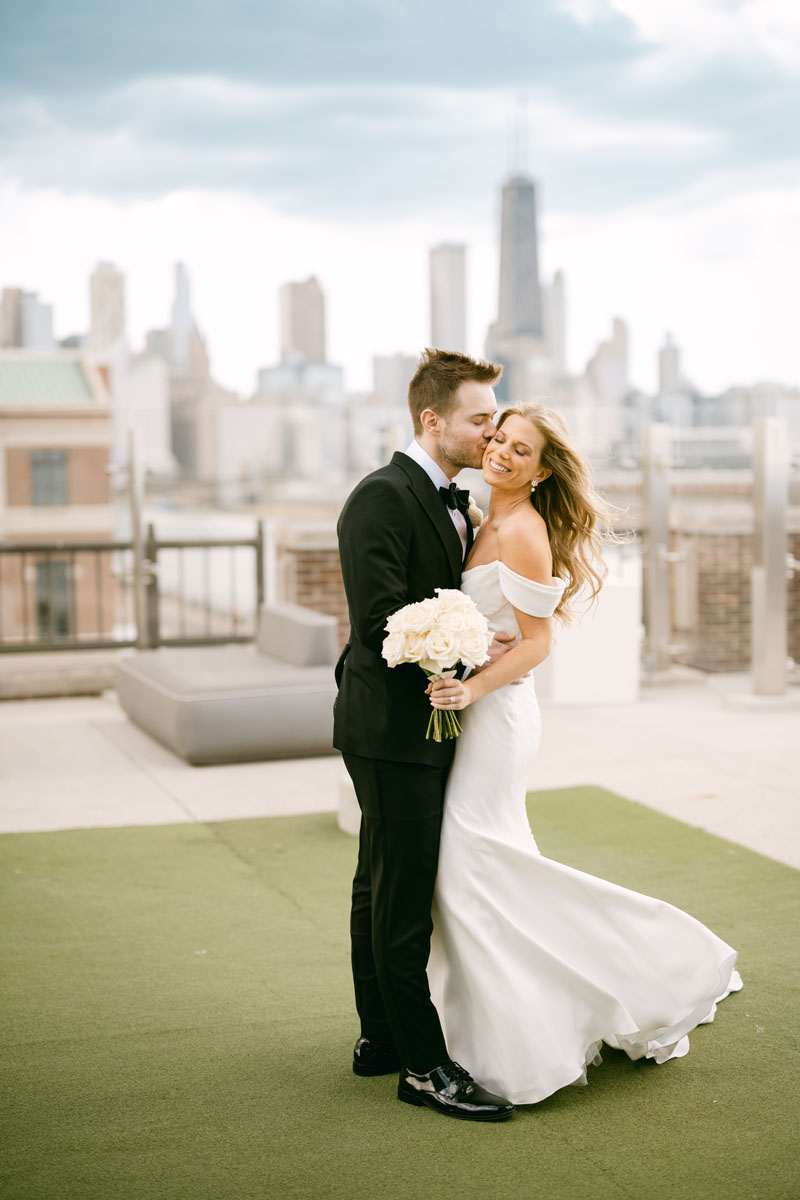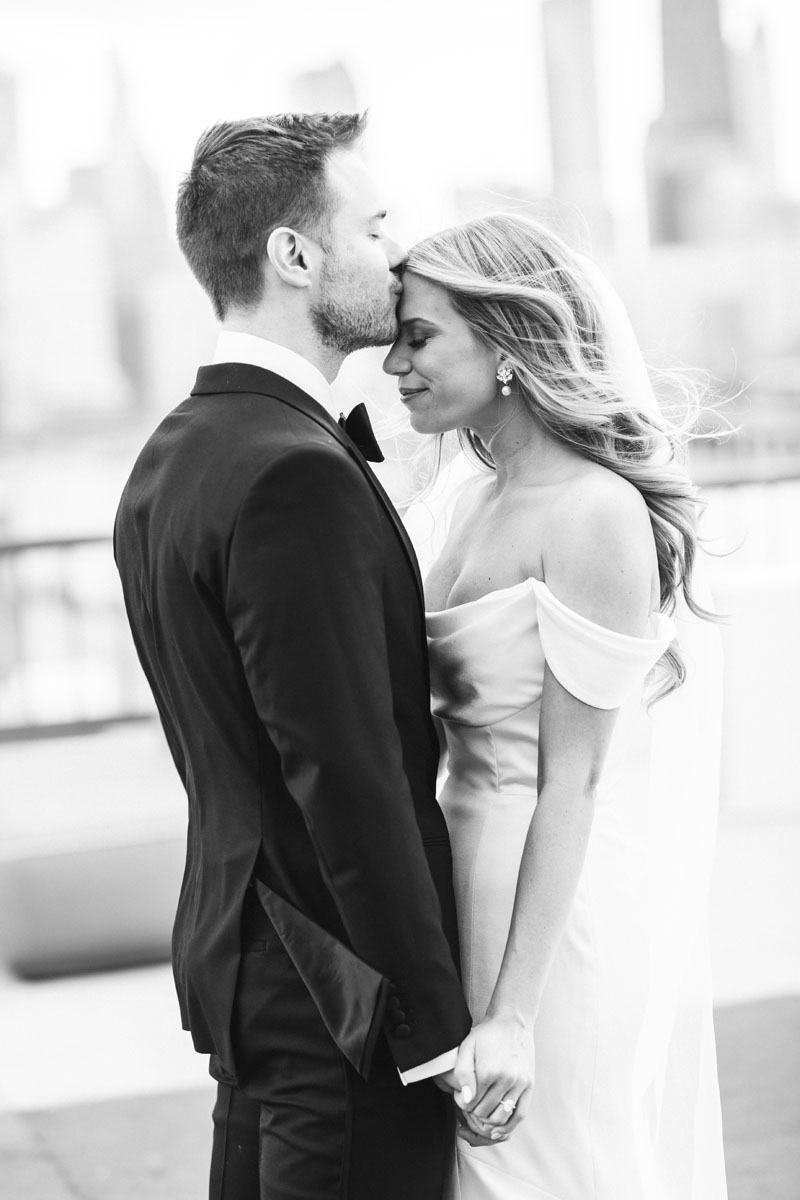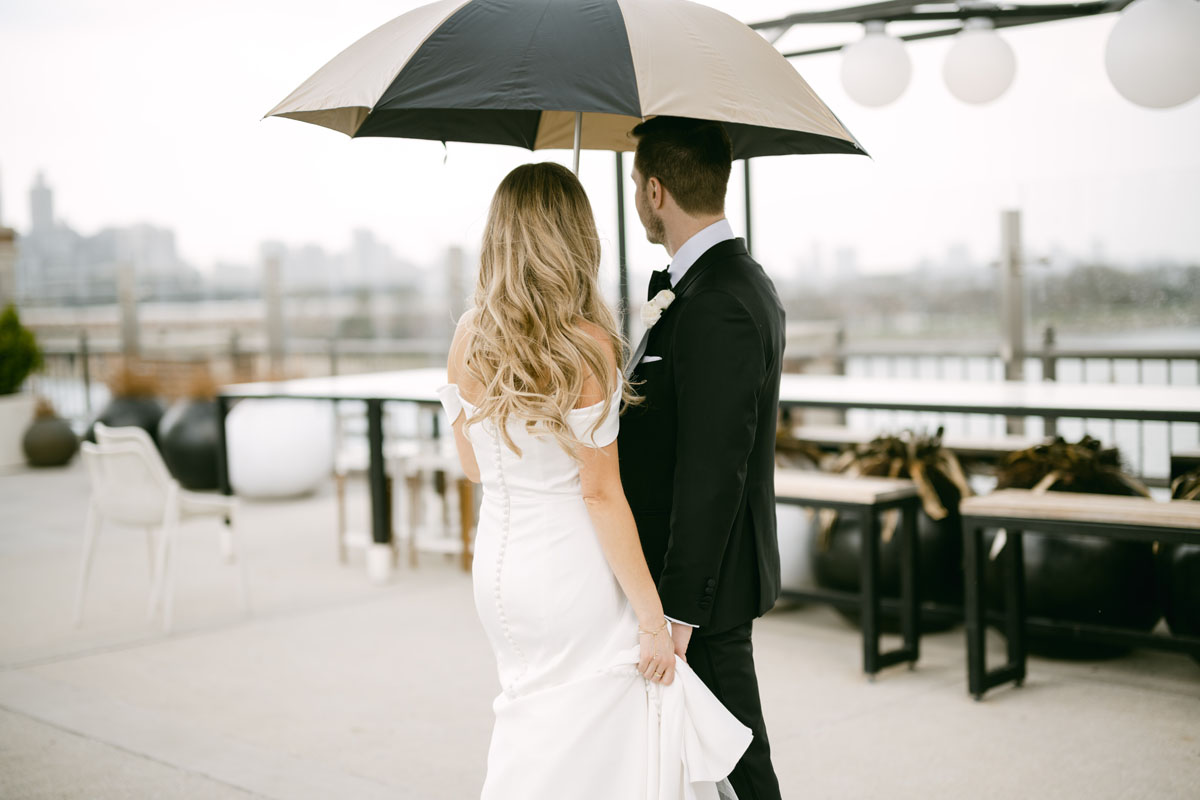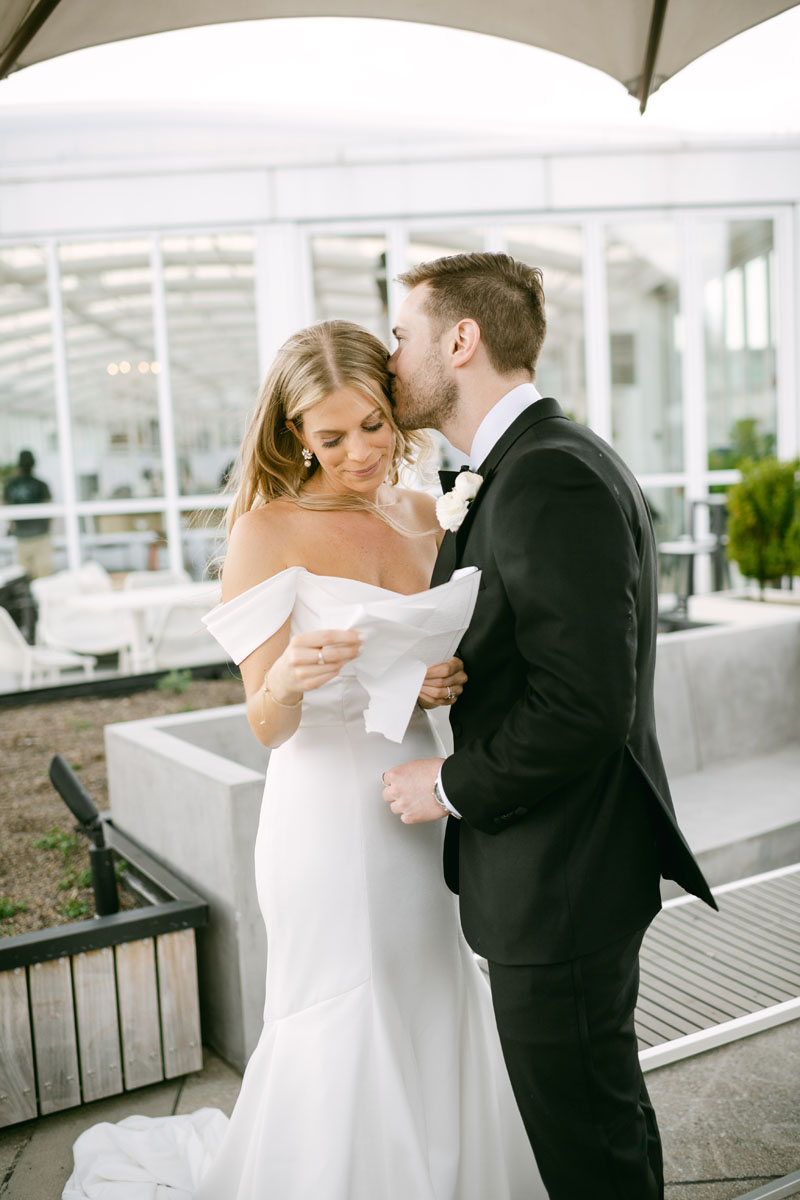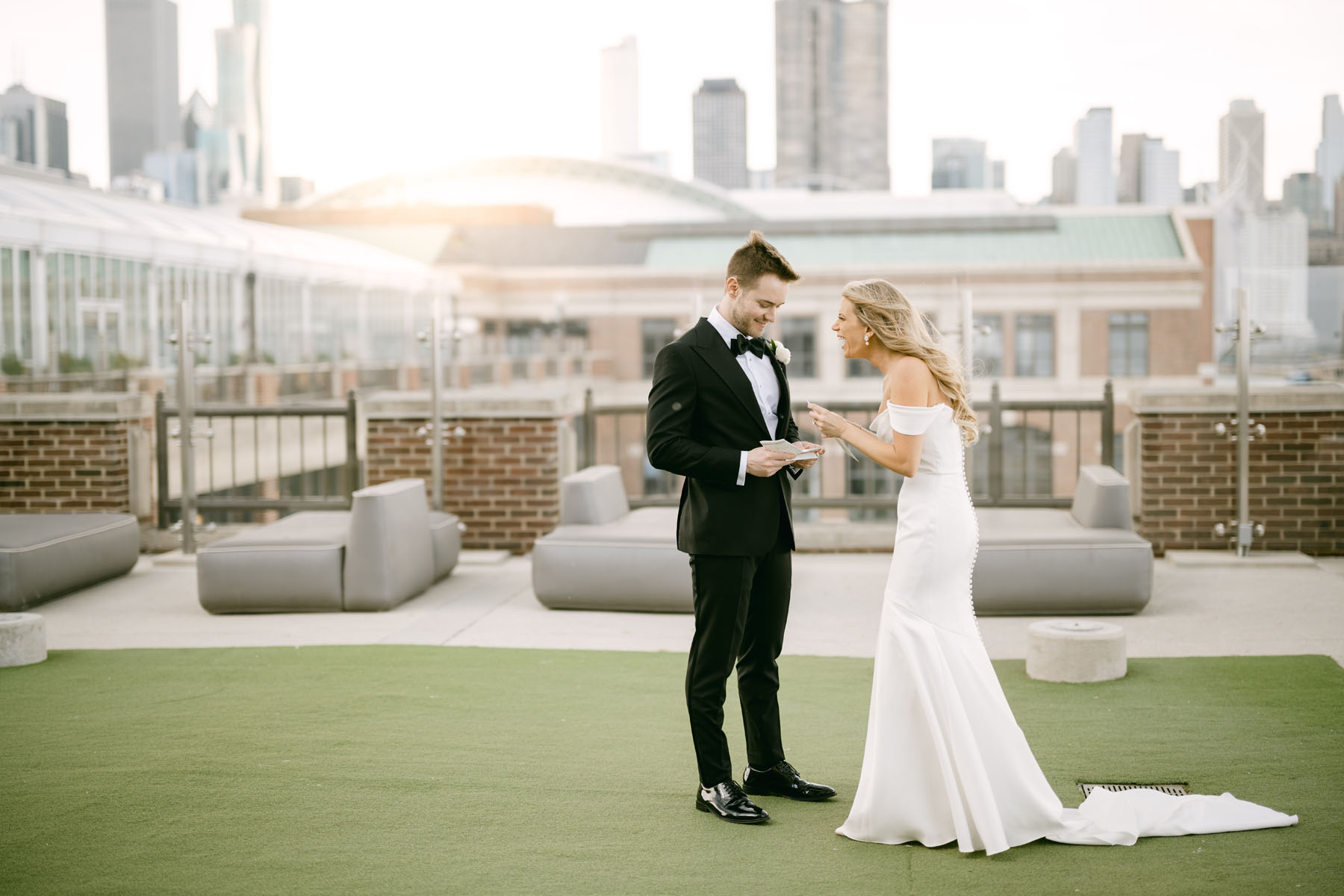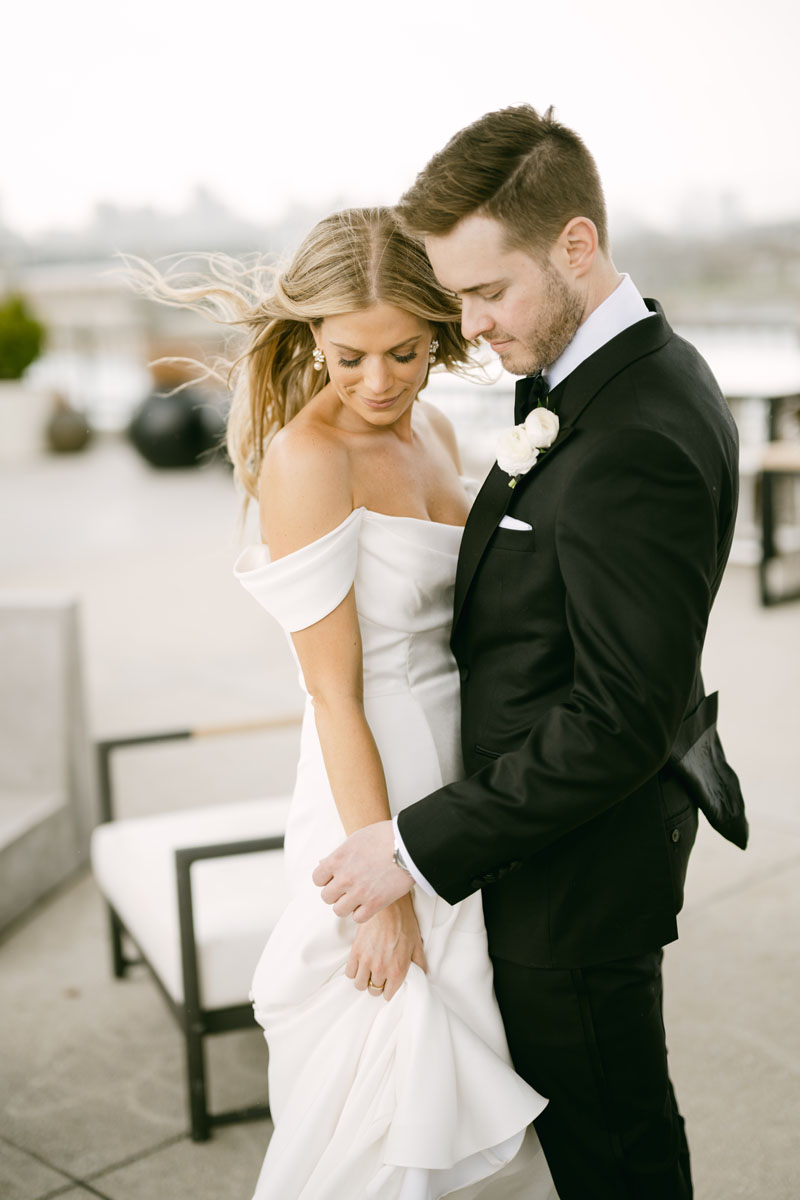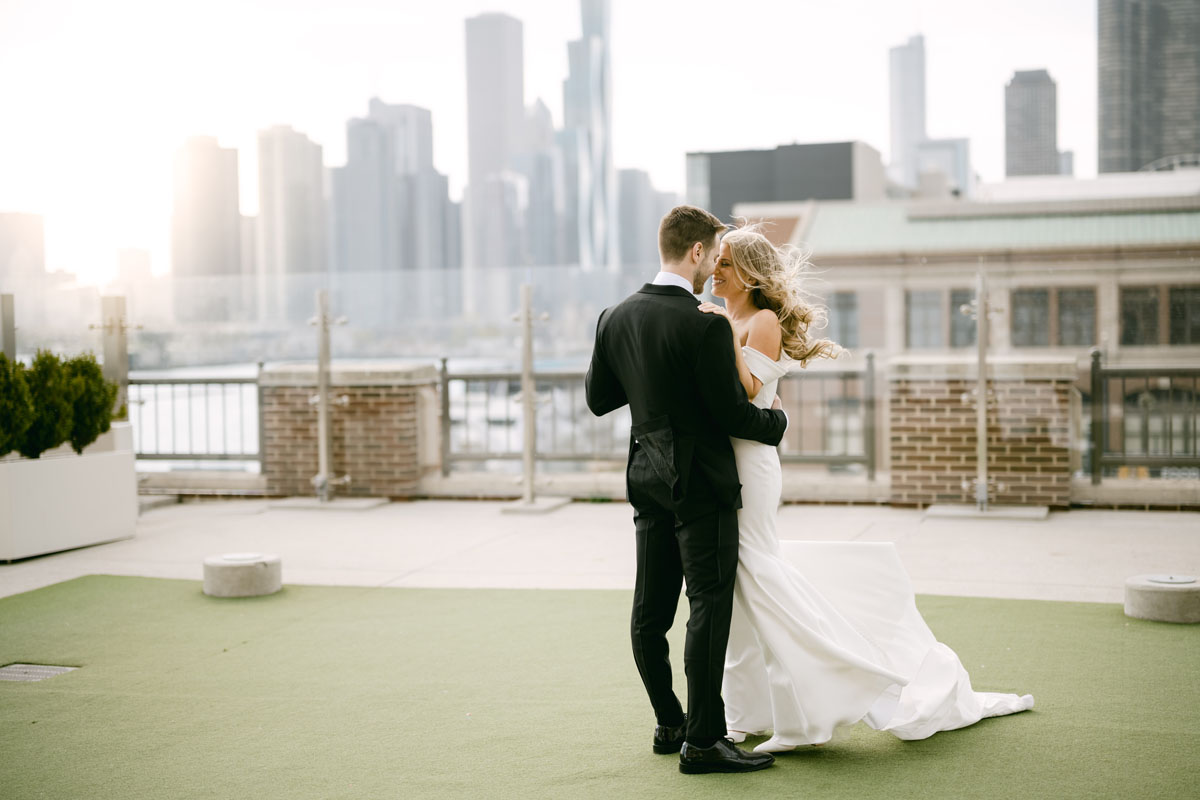 At their Offshore Rooftop wedding, Griffin was all smiles when he saw his beautiful bride. To share a romantic moment, they read romantic letters to each other. Just the two of them on the rooftop at Navy Pier, they had the moment they would always remember. But suddenly the clouds loomed and sprinkled a little rain. We quickly ran under an umbrella and the couple finished reading their love letters.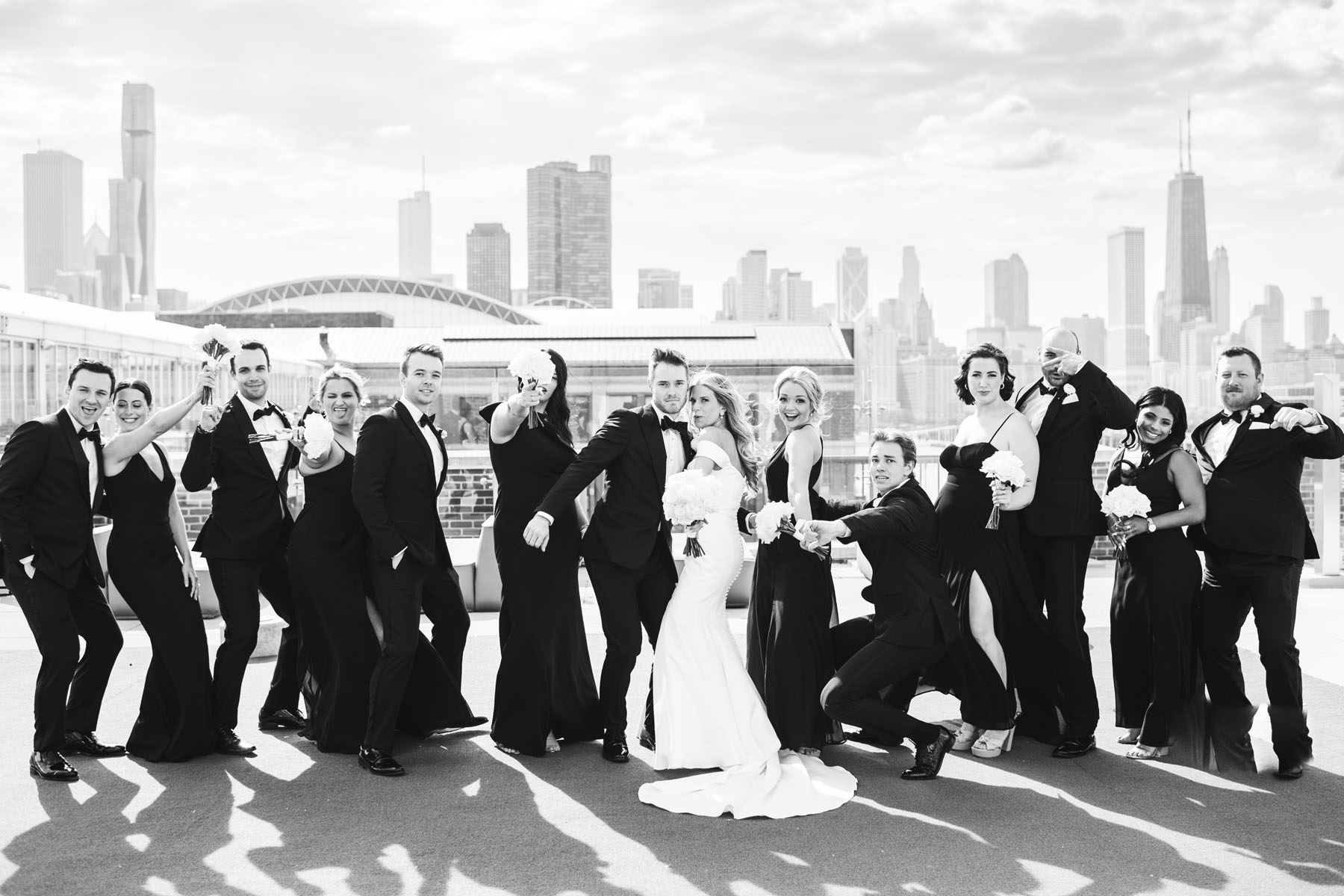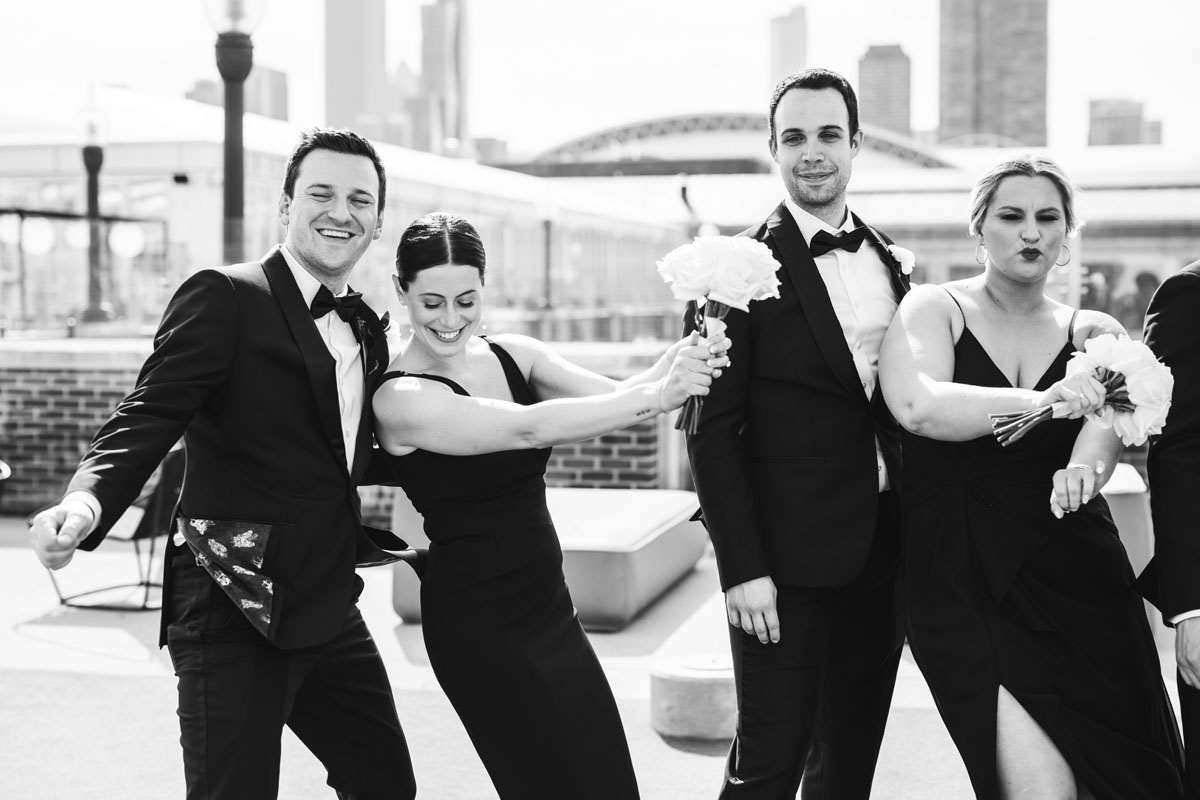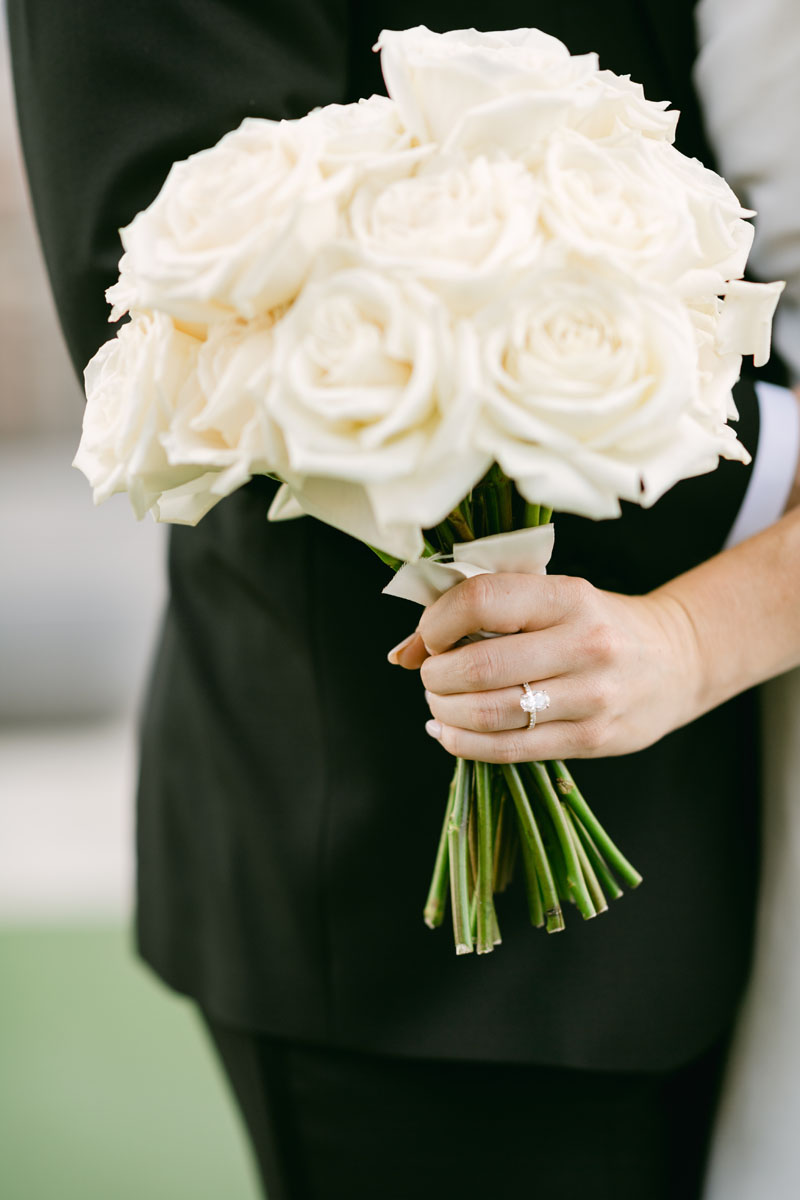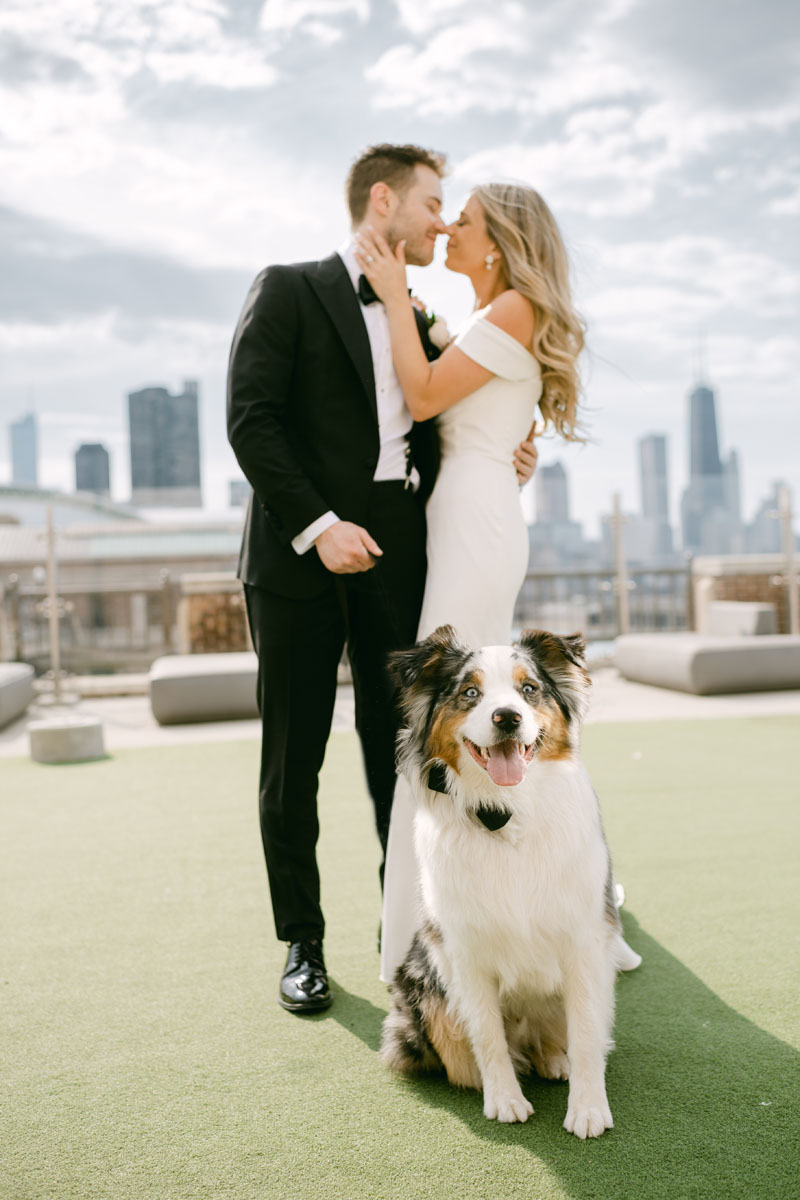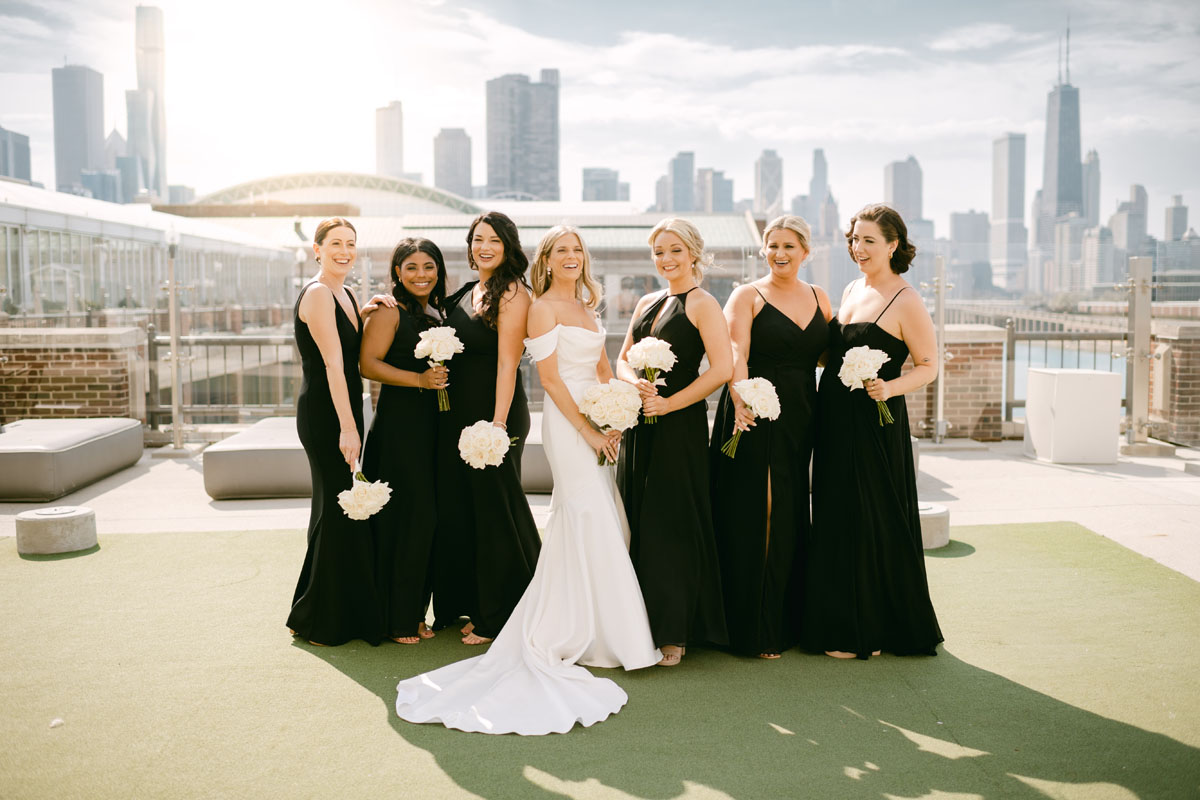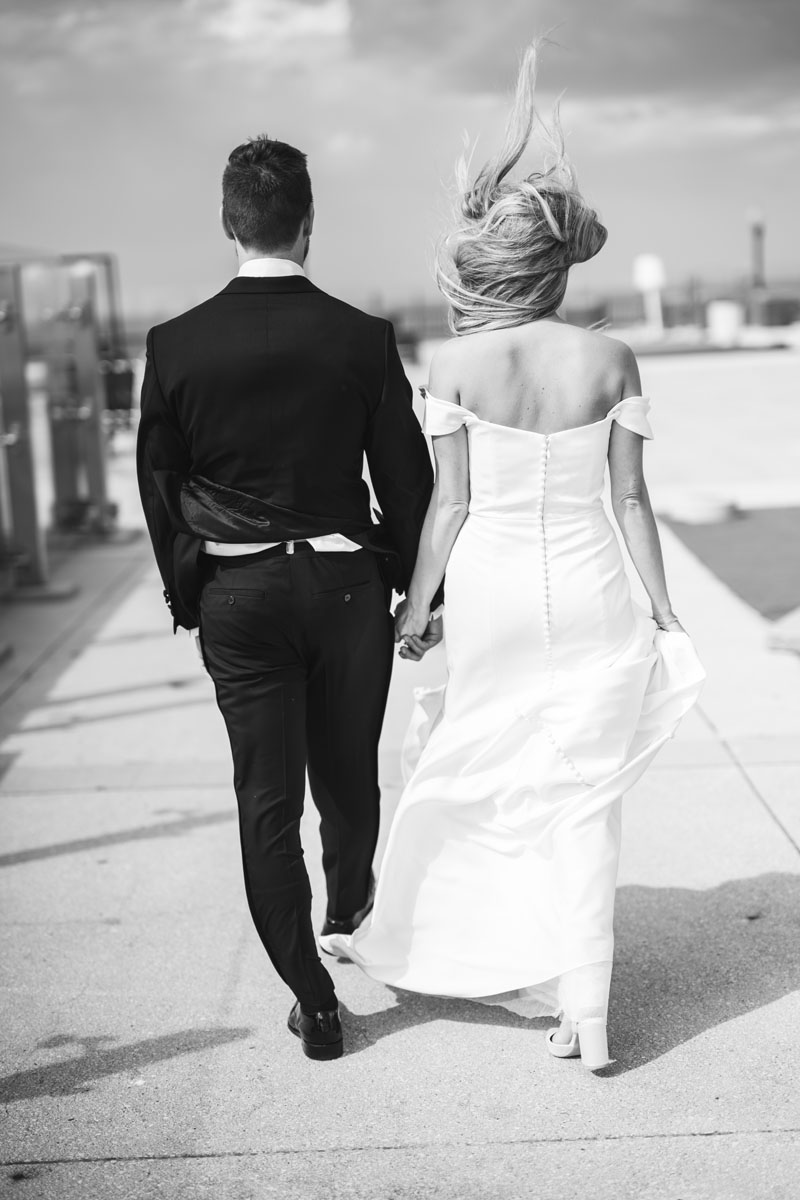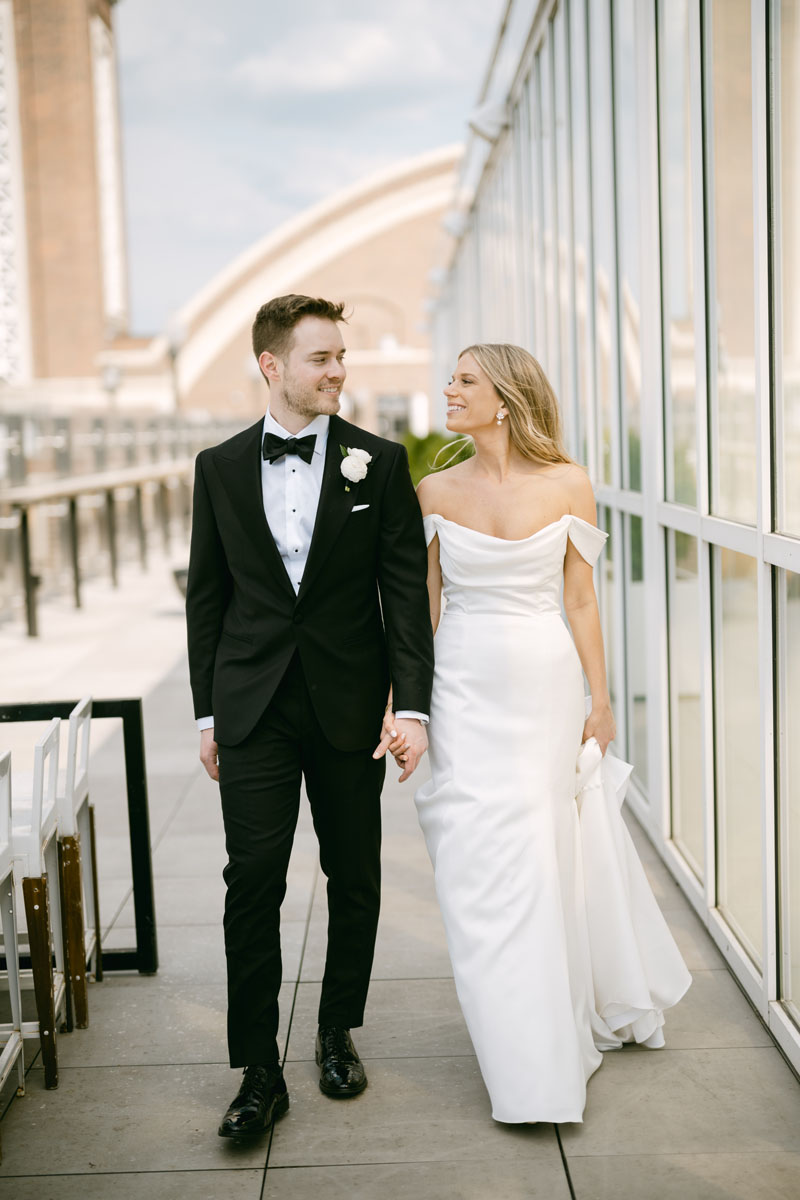 And just as quick, the clouds parted and the sun lit up the sky. The bridal party planned ahead and brought a cooler up to the rooftop so they could have a group toast and chug a few beers while we took photos. The Offshore Rooftop is a stunning and private spot for photos! The most important moment of the day was when their adorable pup, Willis, came to join the party! He couldn't stay long, but it's such a memorable moment to have your dog in wedding photos.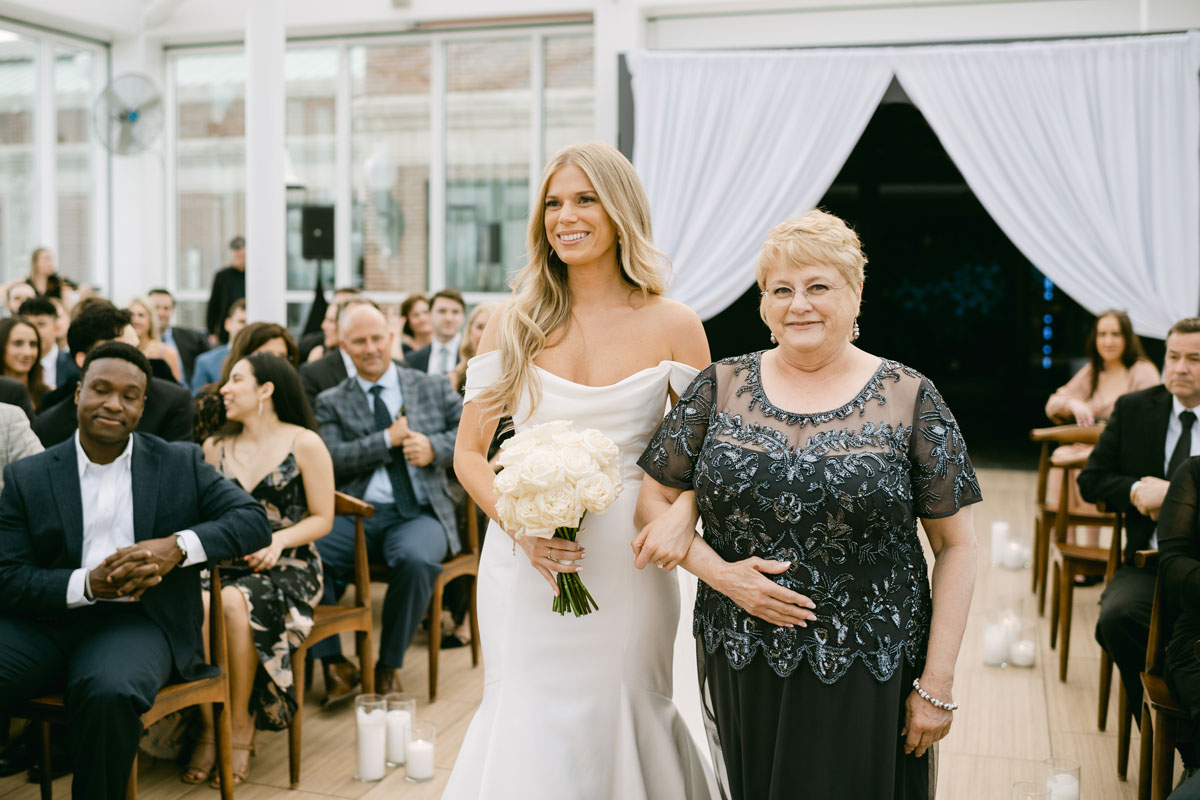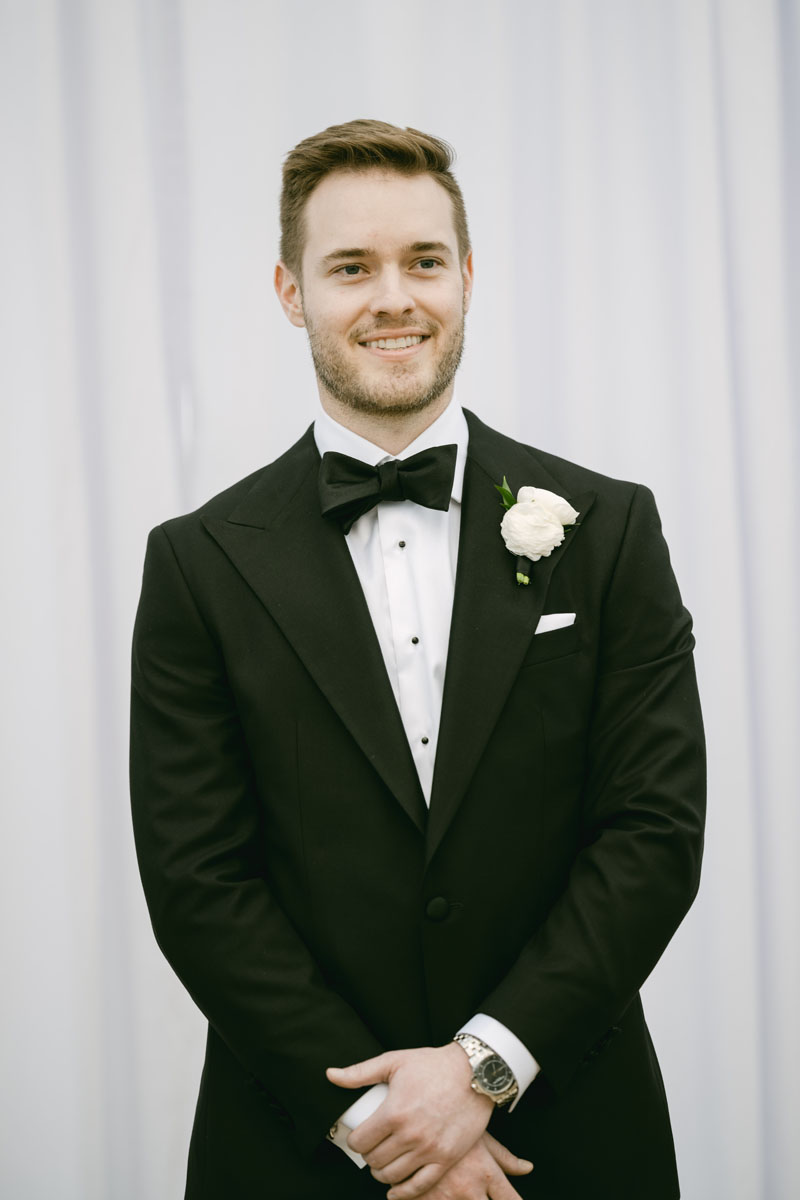 "So often when they are asked, did Griffin do such and such or Mary and they always respond, we did it together"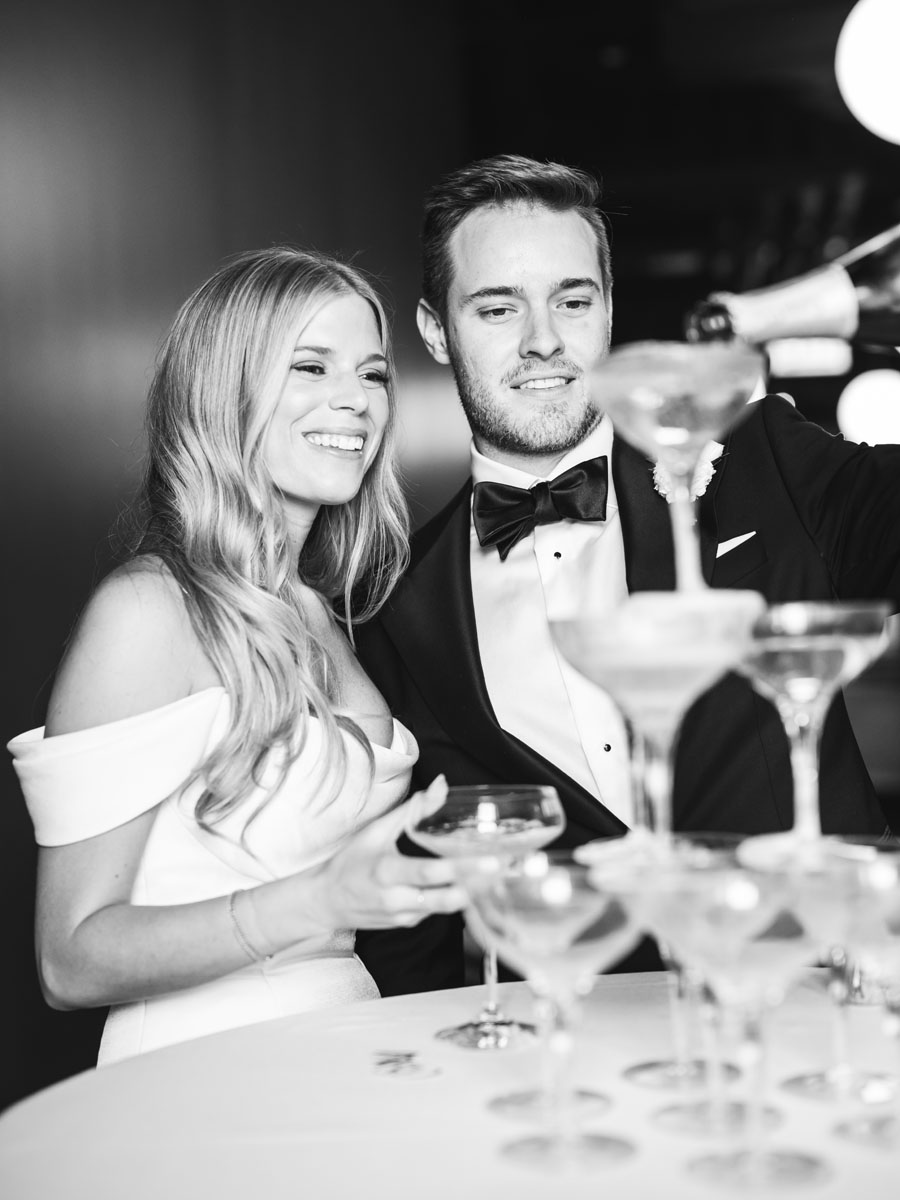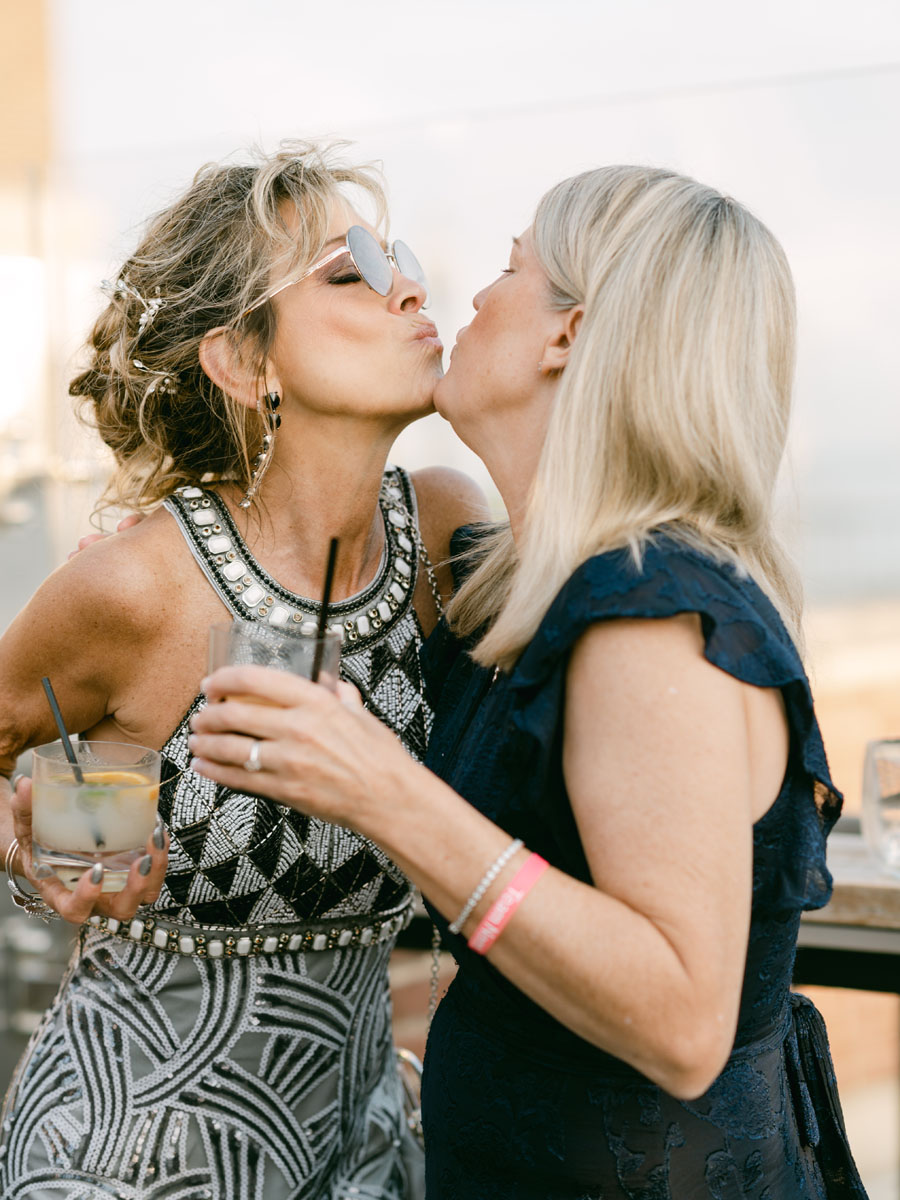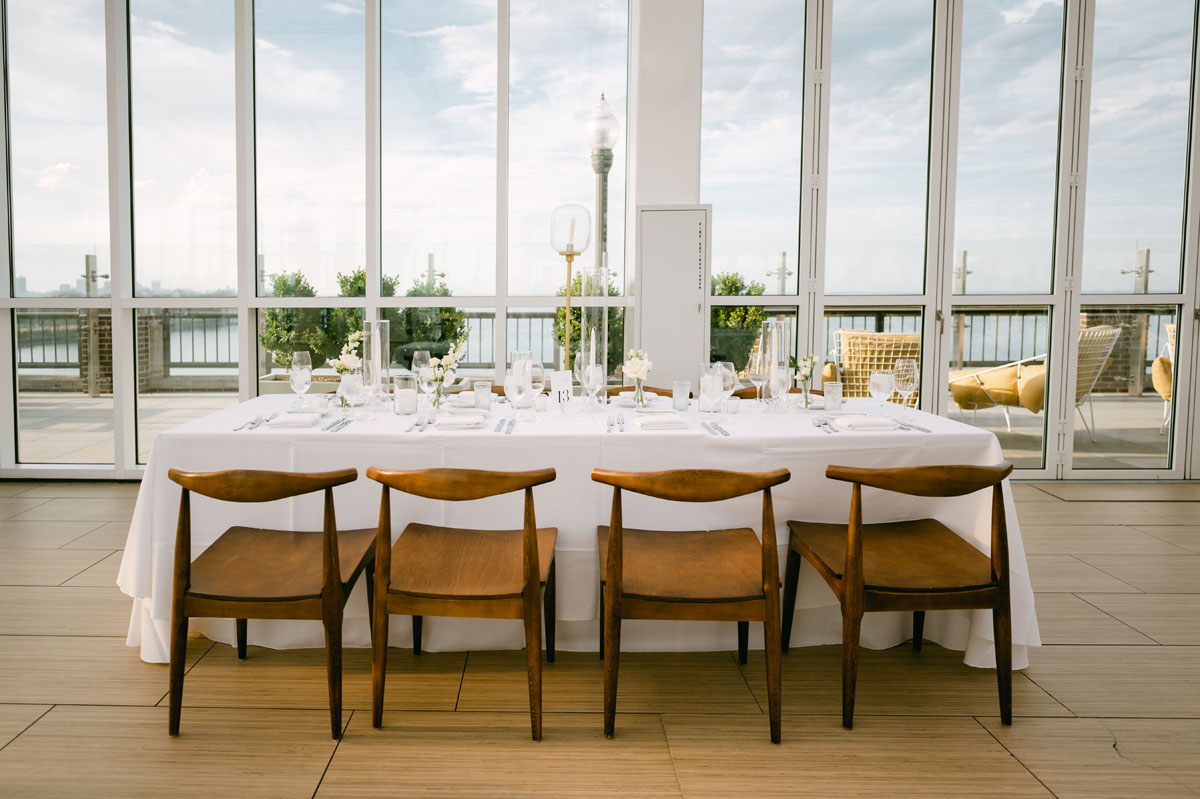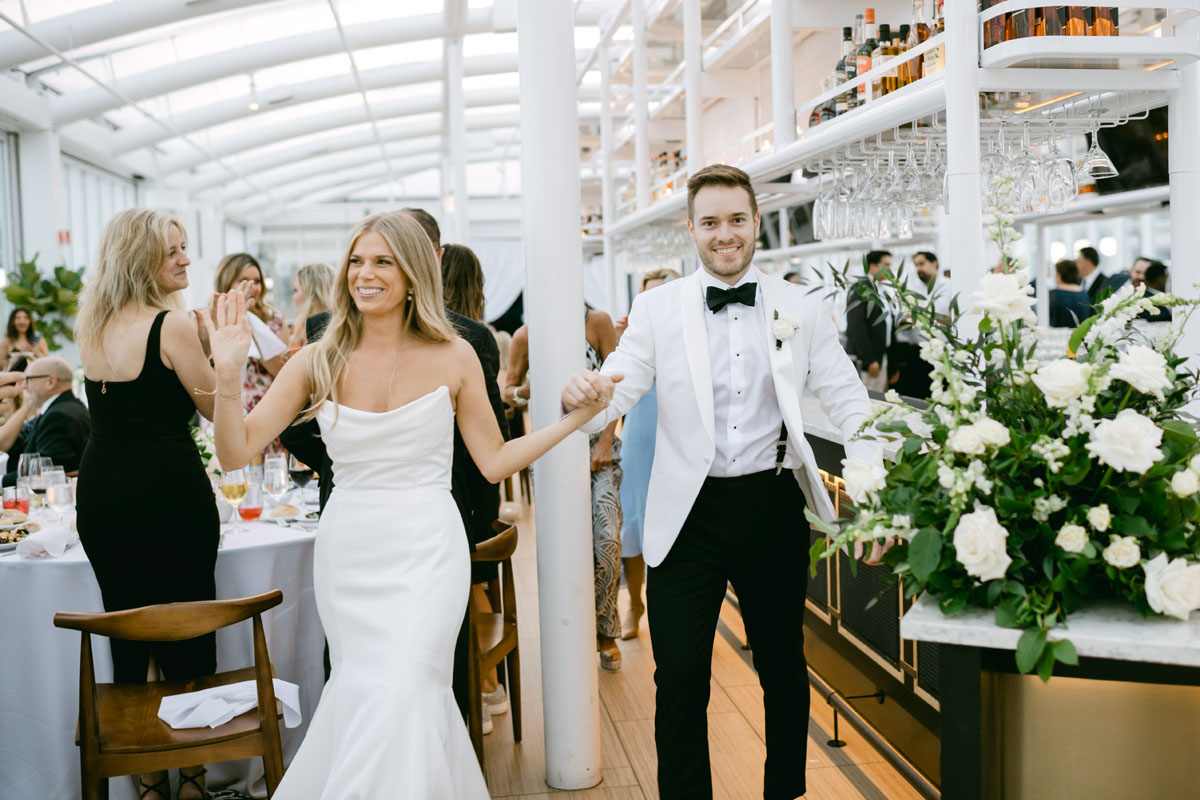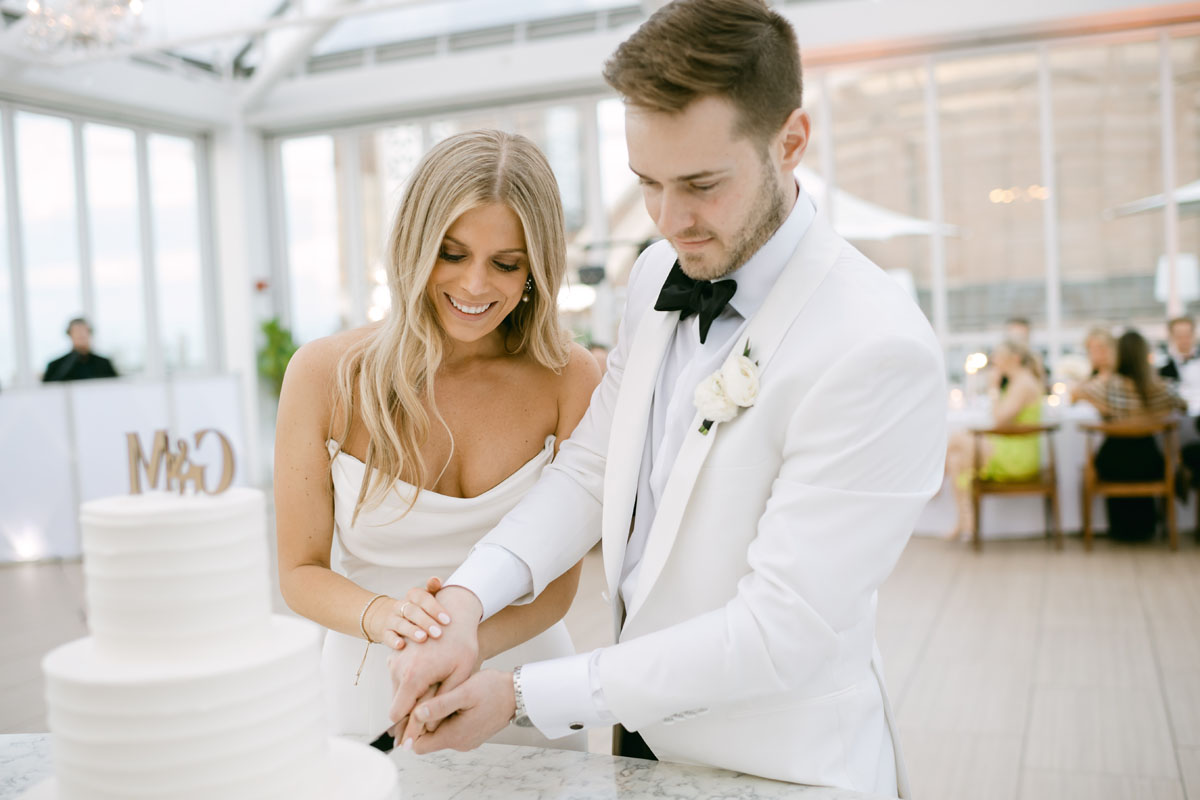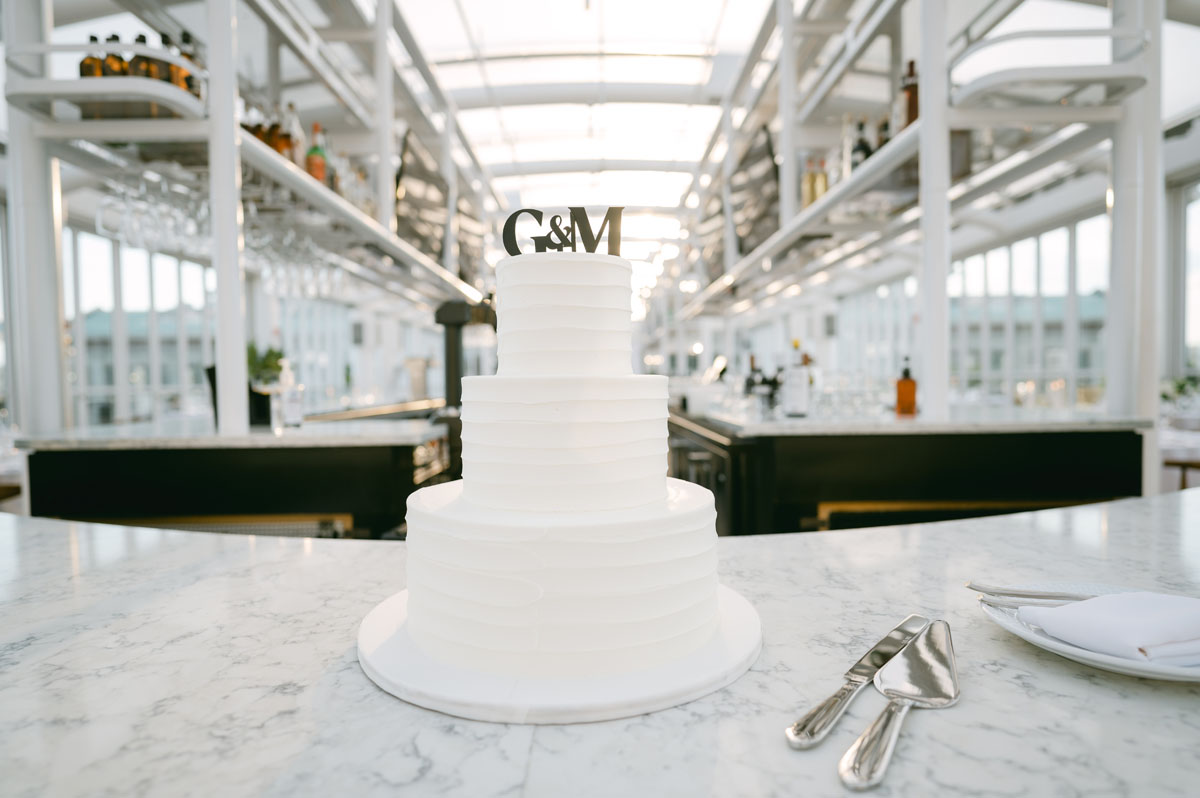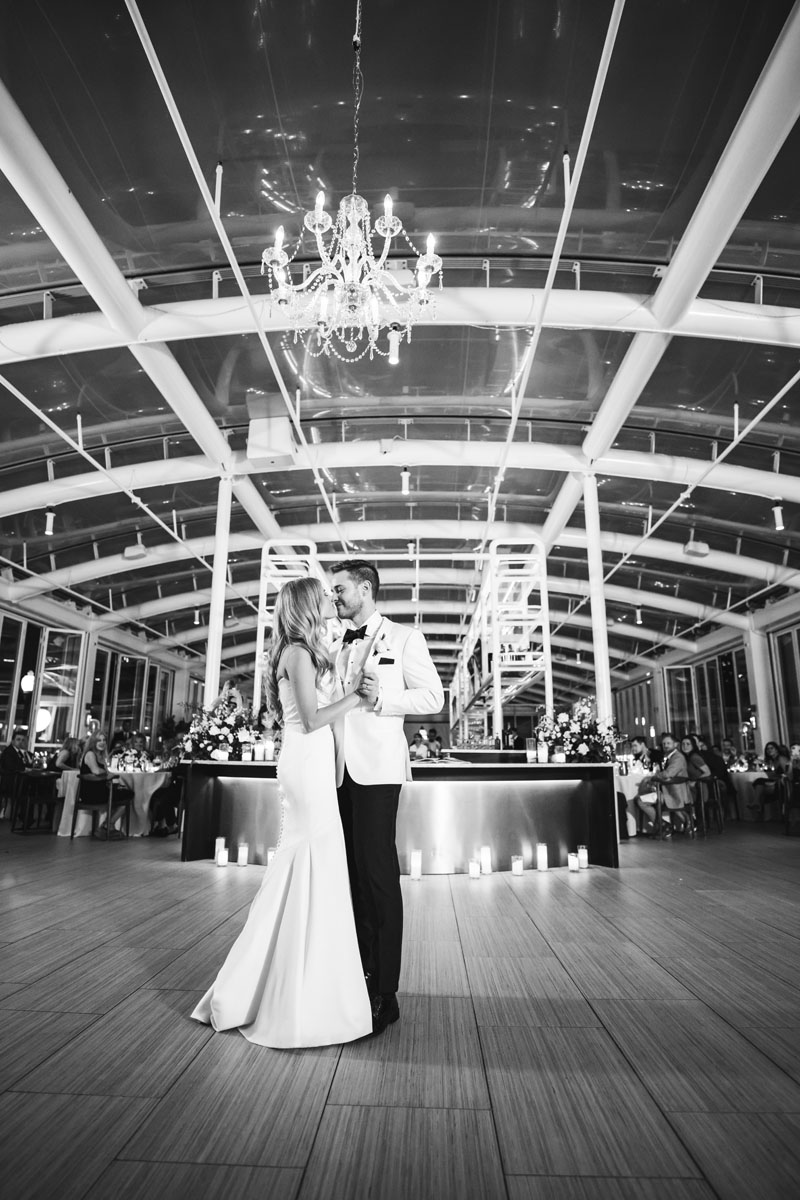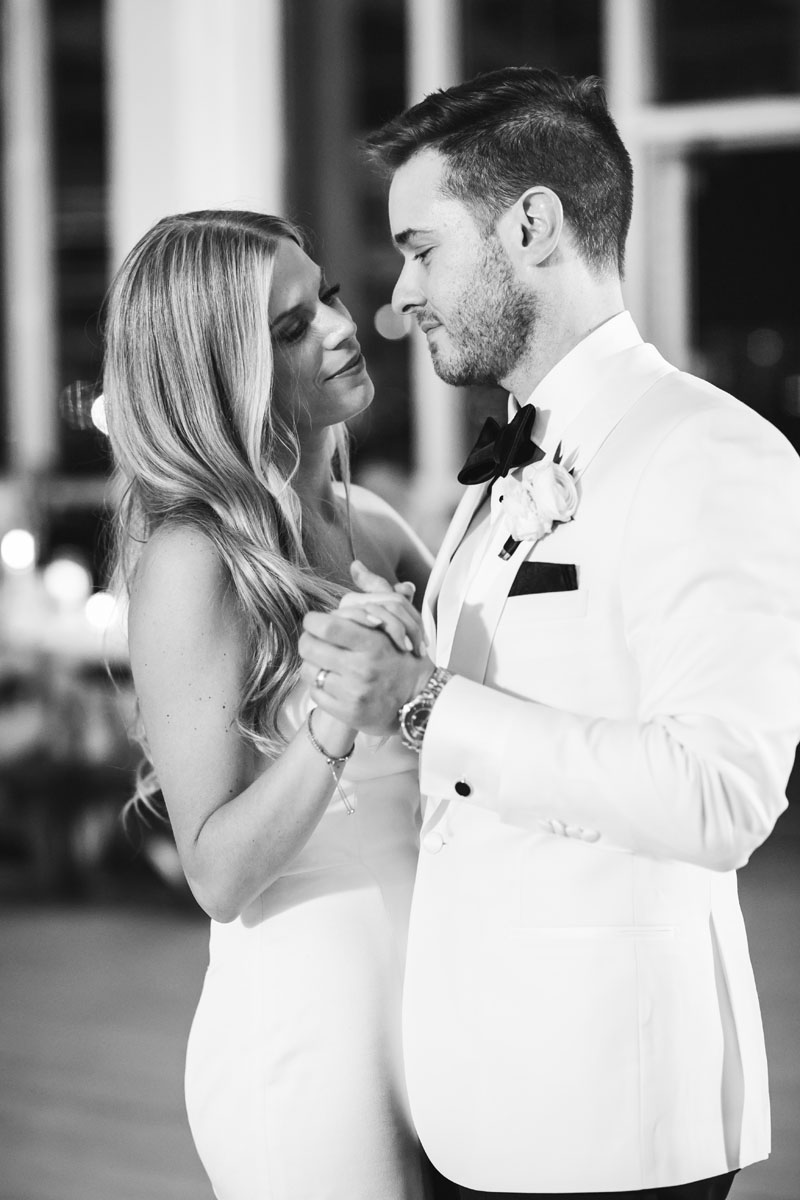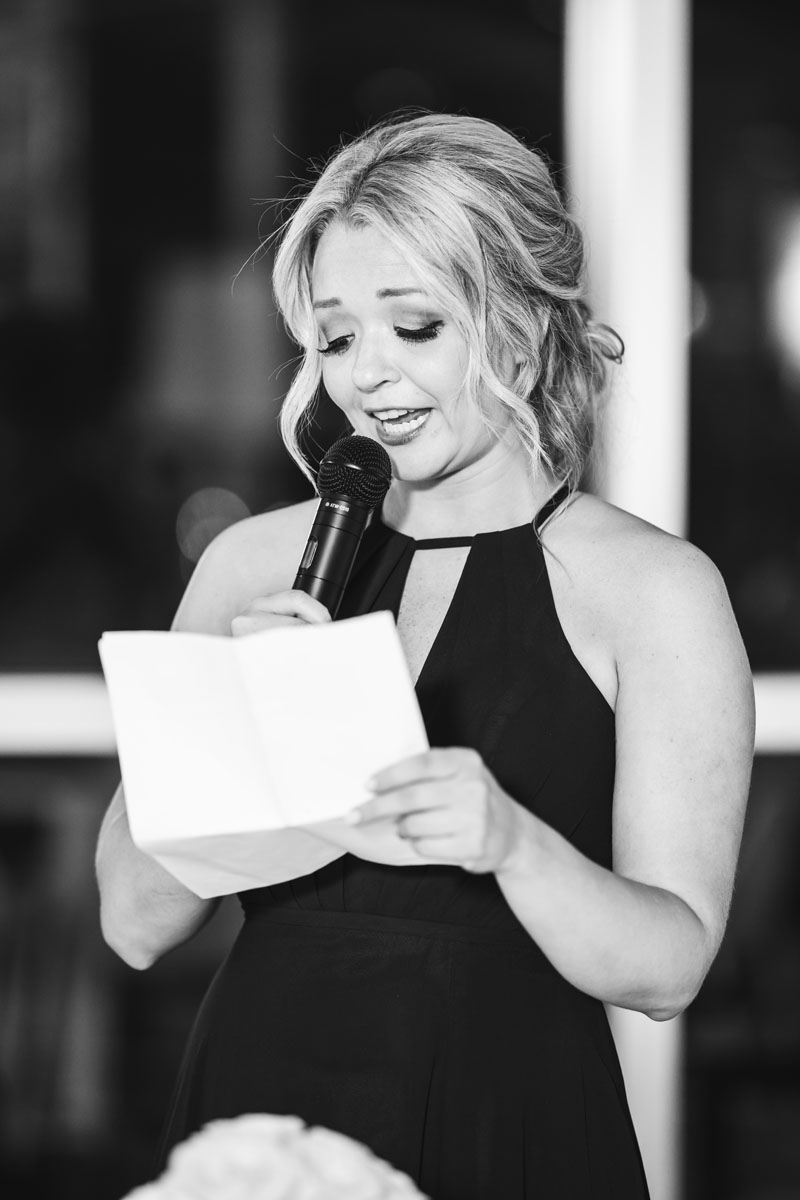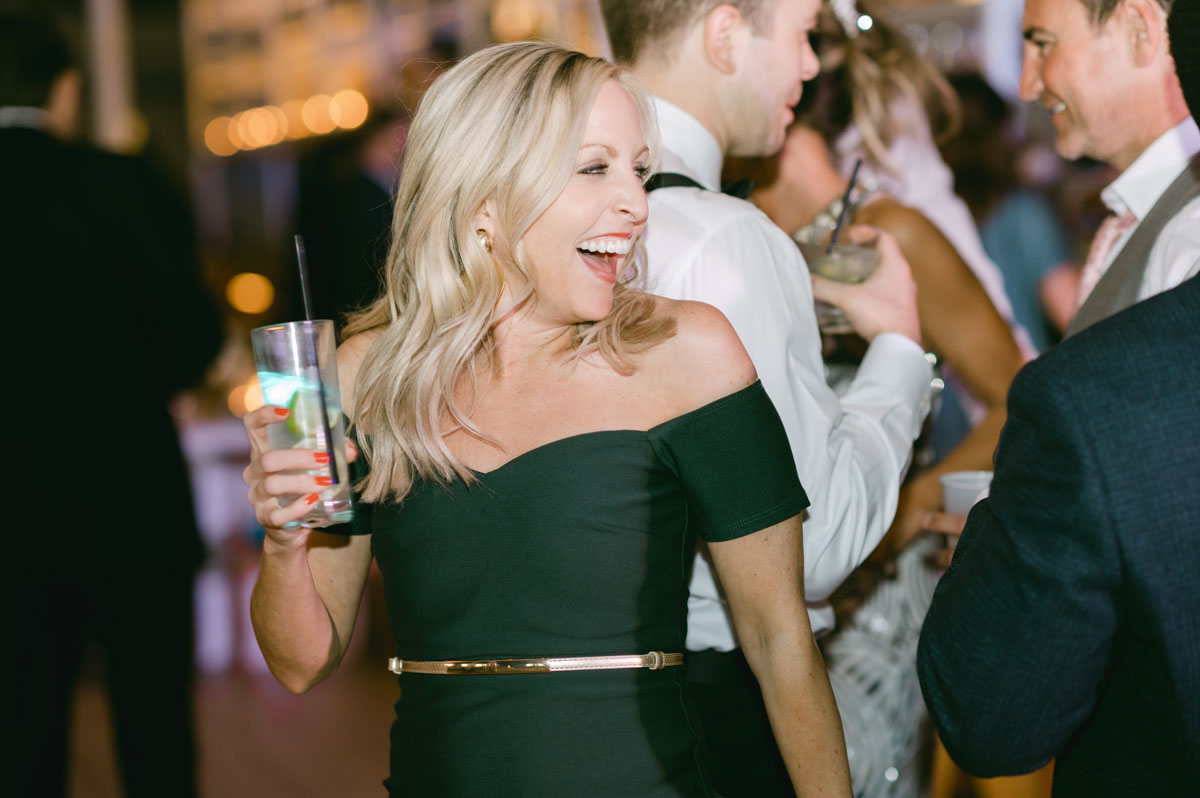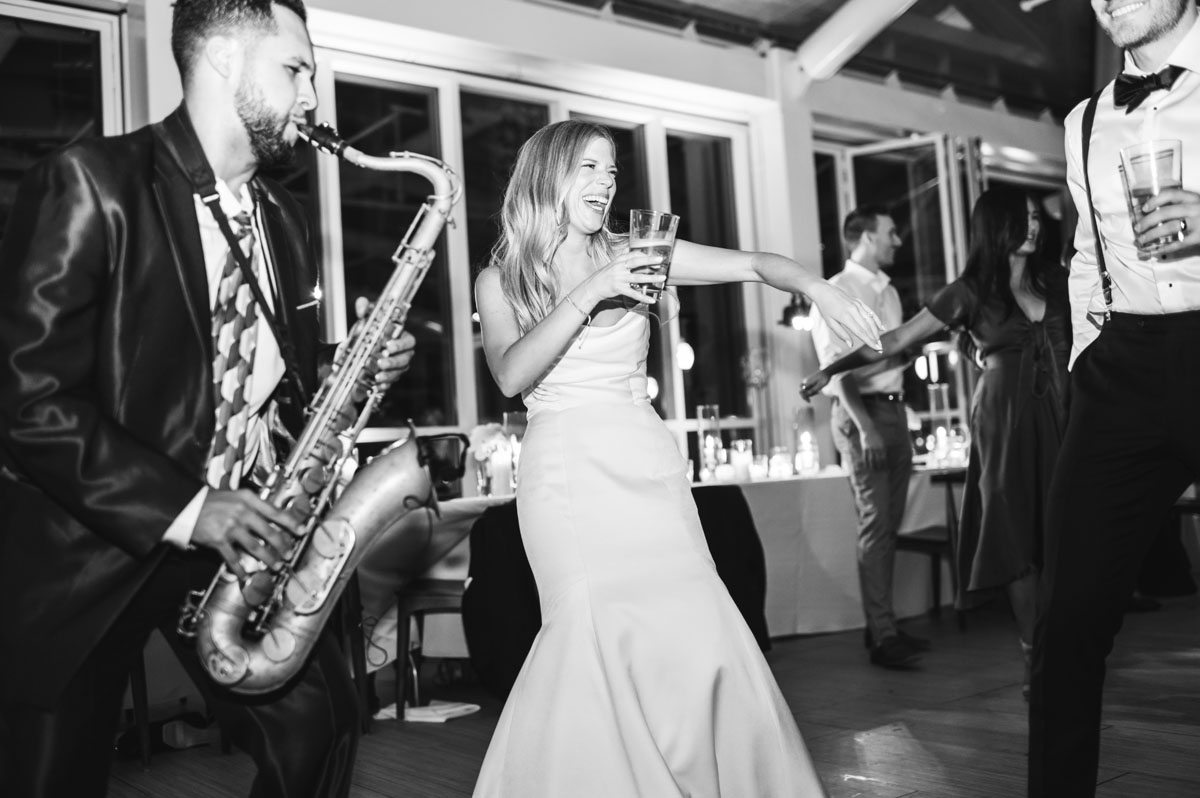 Hotel Accommodations - Sable at Navy Pier | Ceremony/Reception - Offshore Rooftop | Beauty - Pin Me Up Chicago | Florals - Flowers for Dreams | Lighting - MK Lighting Design | Linens - Covered Affair | Jams - Okyne Media Lab