Allison + Pat had the most beautiful day for their winter Walden Rookery wedding!
With her delicate Jimmy Choo vintage syle shoes, pink and blush flowers and elegant wedding dress, Allison looked absolutely lovely.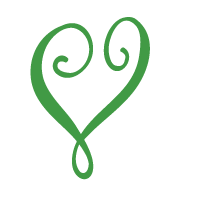 "Falling in love with you came almost too naturally. Amplified by the selfless kindness with which you treat the people in your life"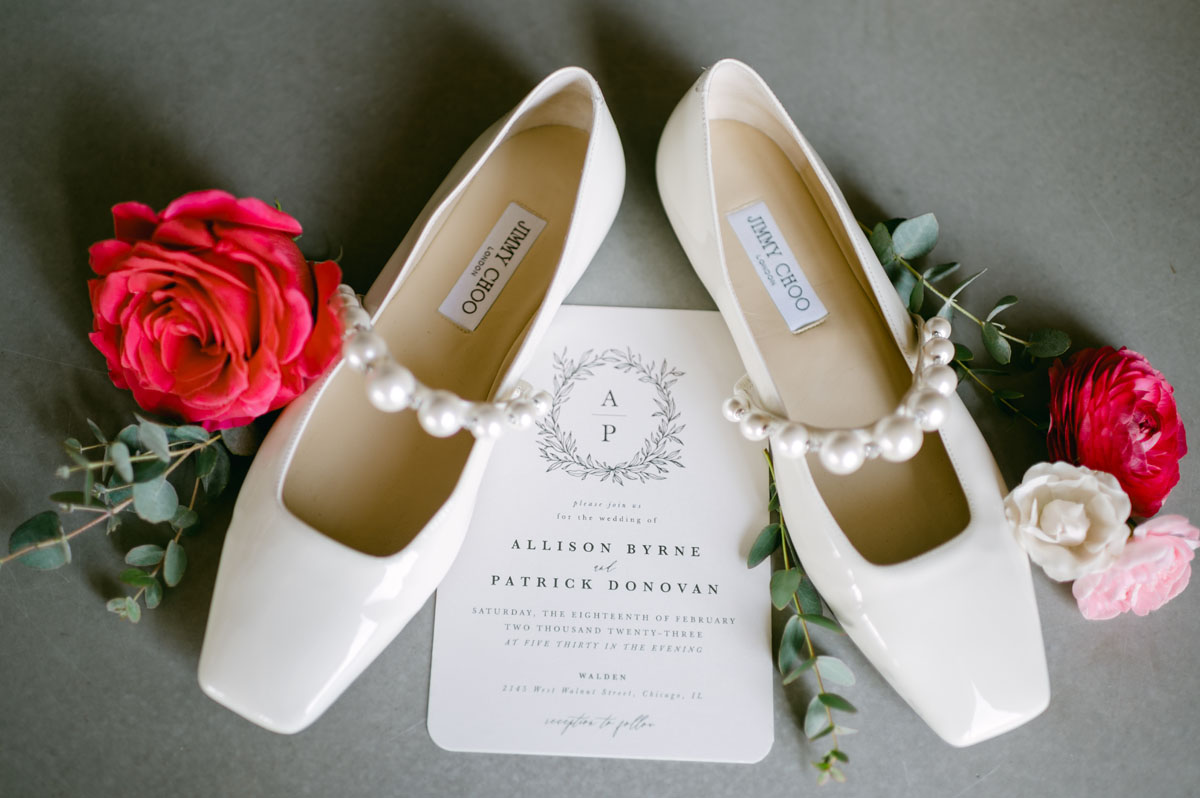 With the weather a little chilly, Allison + Pat decided to take photos inside at the stunning Rookery wedding venue. Since the riverwalk is such a beautiful spot, we made one quick stop for the bride and groom to take some light and airy wedding photos along the Franklin Street bridge.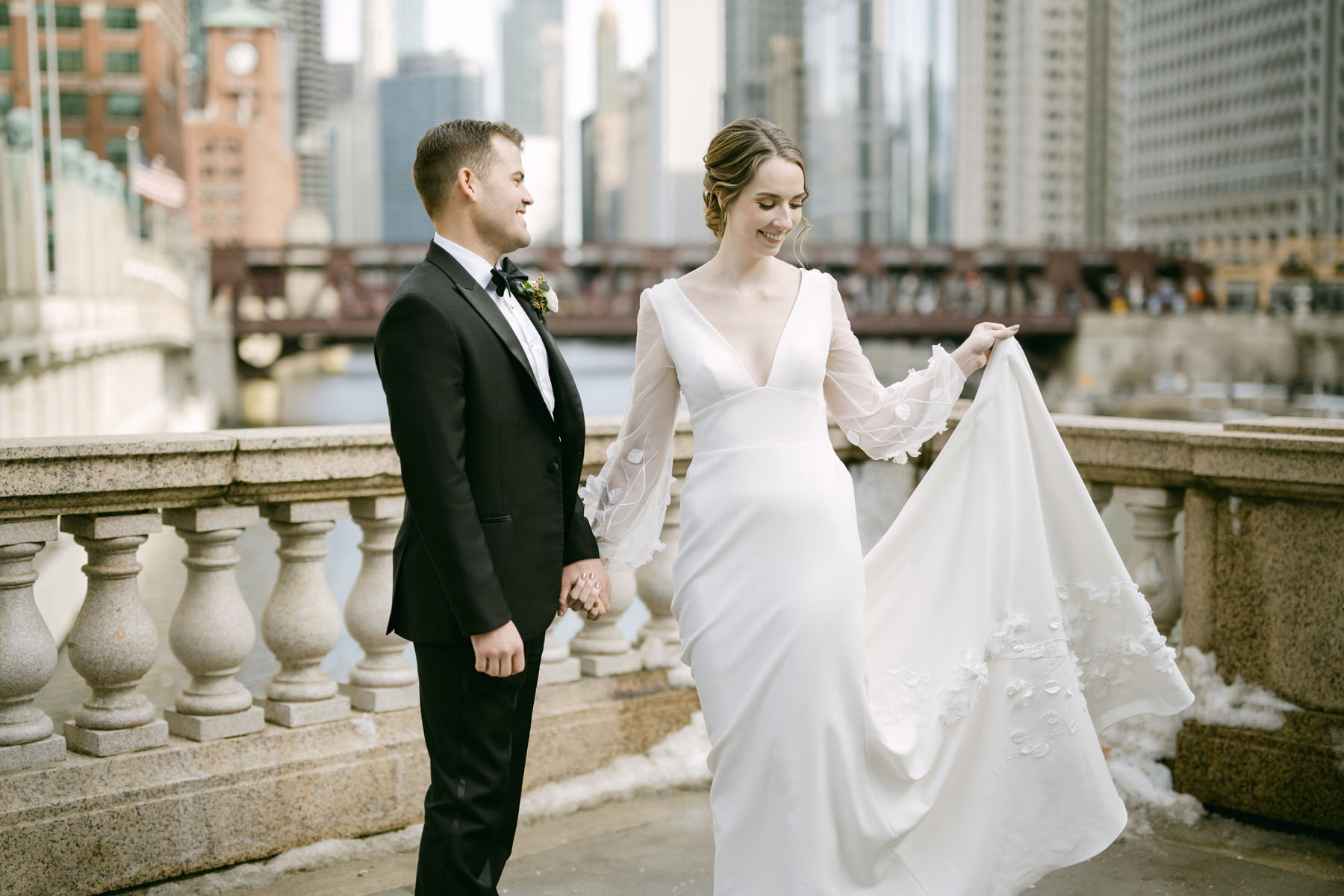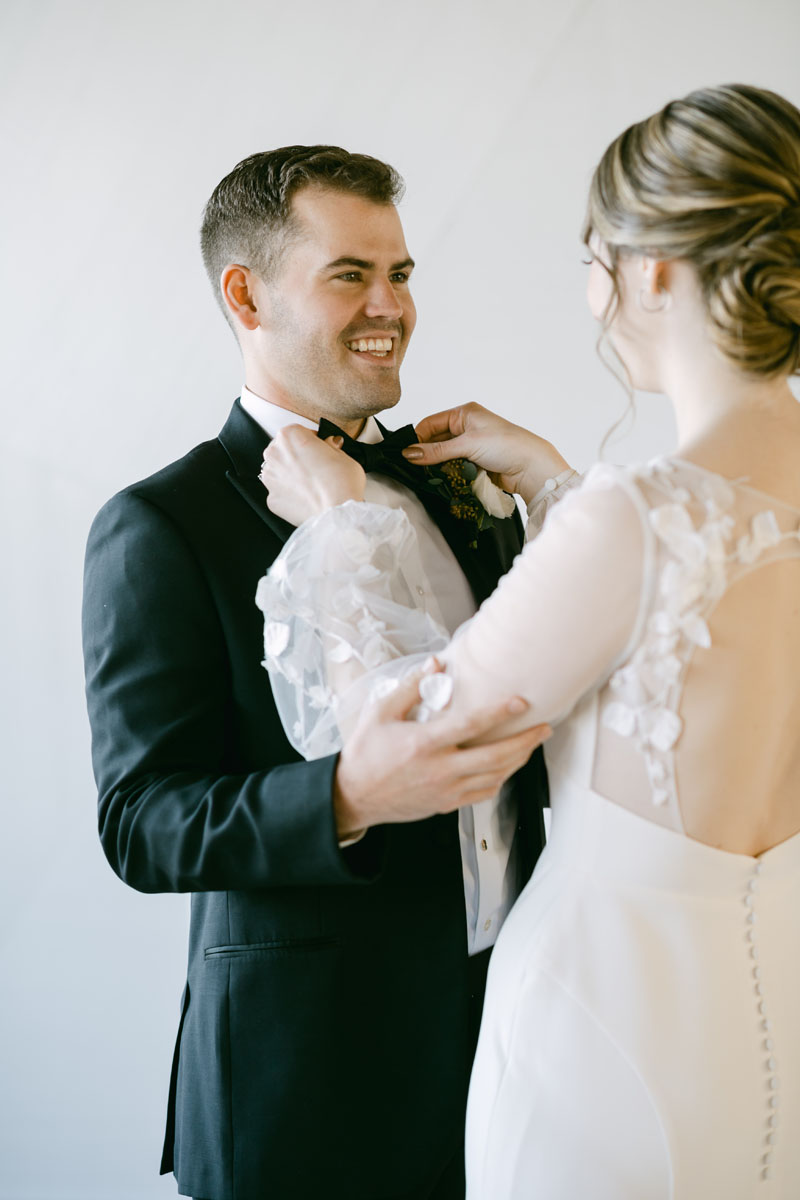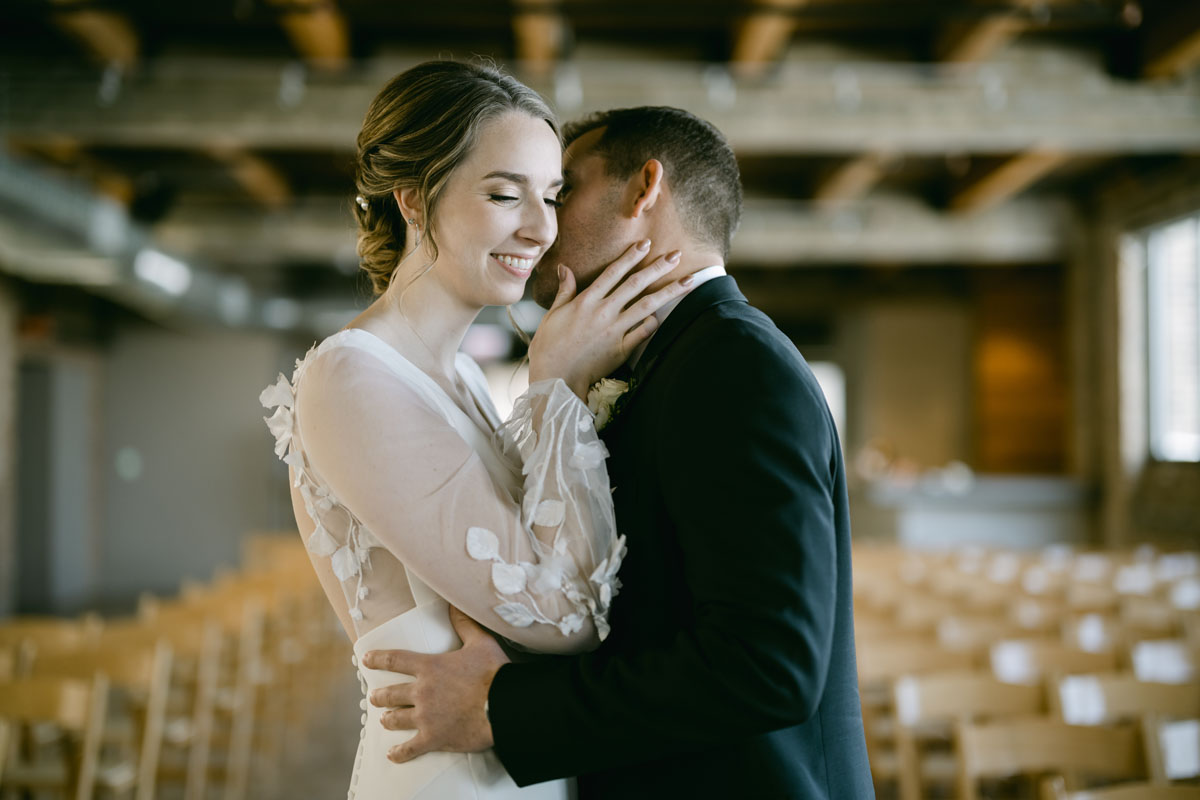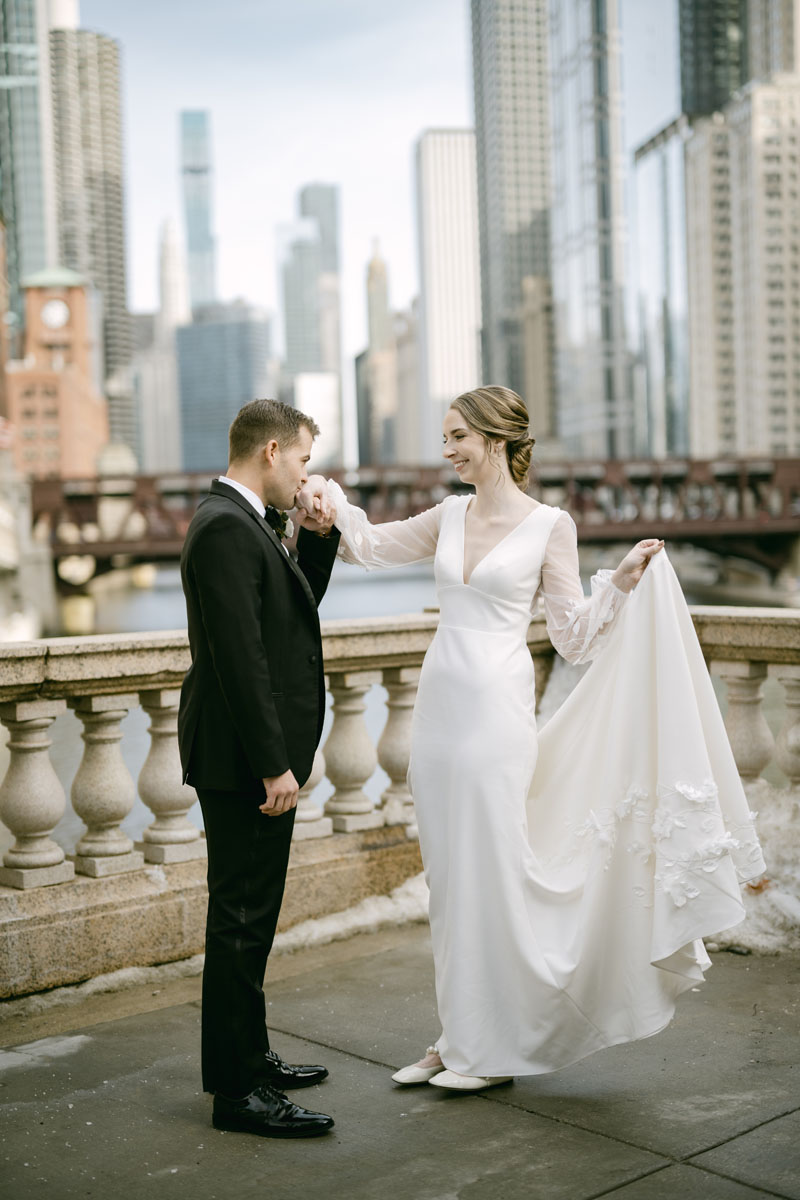 "From now until forever, when you're stressed, I'll be there to listen. When it's time to celebrate, I'll throw the party. When you need to golf all weekend, I'll only protest some of the time"
With Pat's good friend serving as officiant, their Walden wedding ceremony was the perfect combination of sweet with a little humor. The couple decided to write their own vows, with Pat telling the story of when he first saw her. "The moment is like a tattoo in my memory. A black blouse, dark jeans, bright grey eyes, and a sweeping strange hair arrangement that I would later learn is balayage. No one has ever made me feel like that."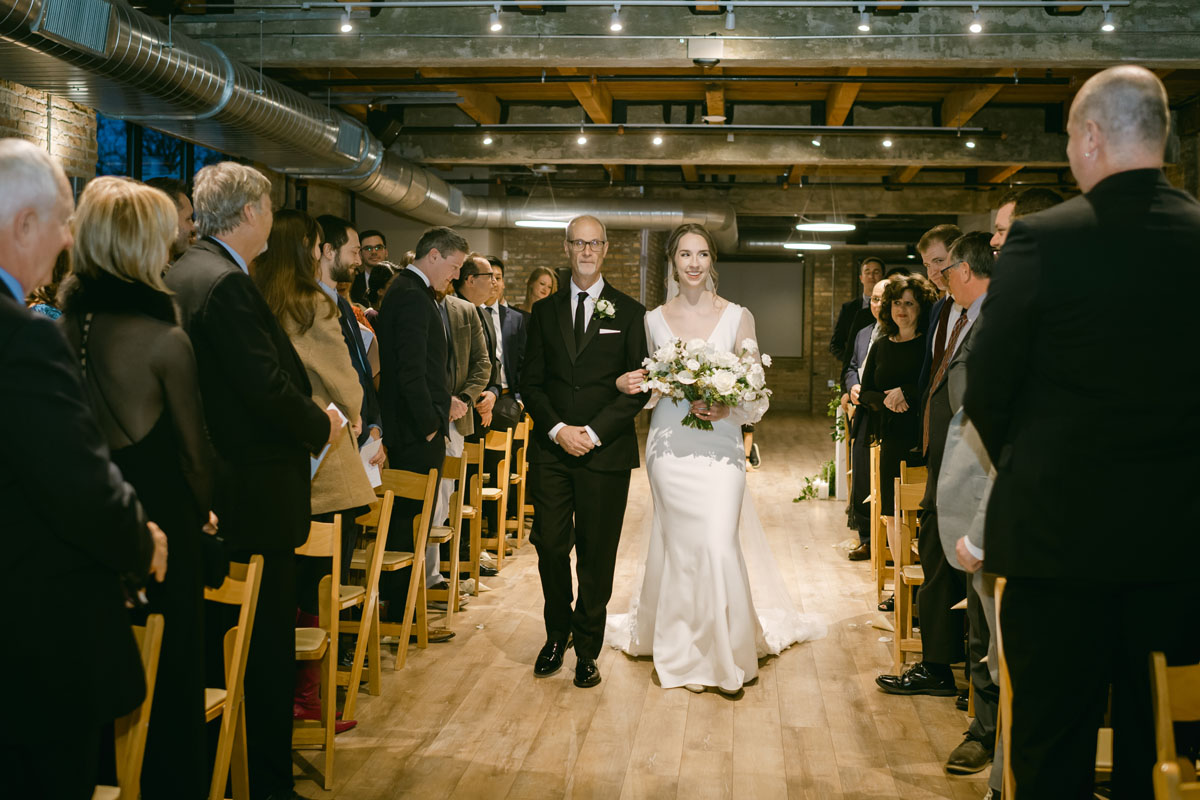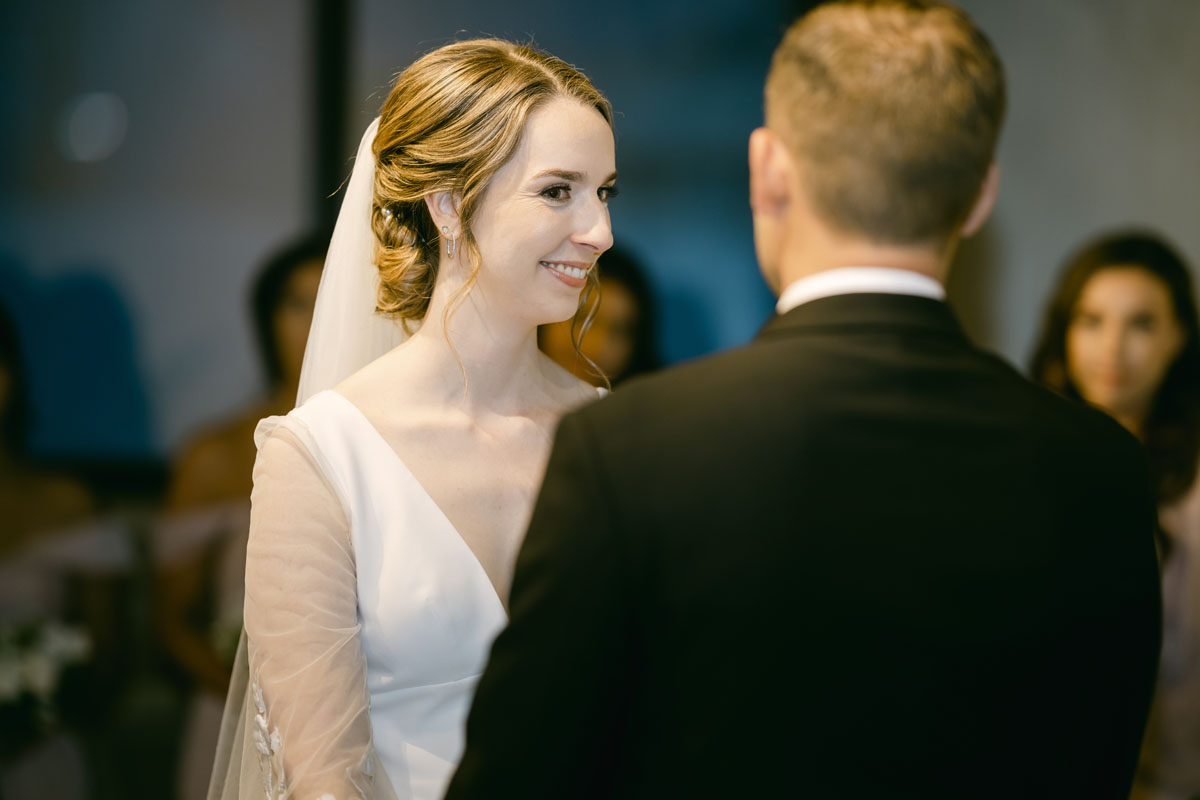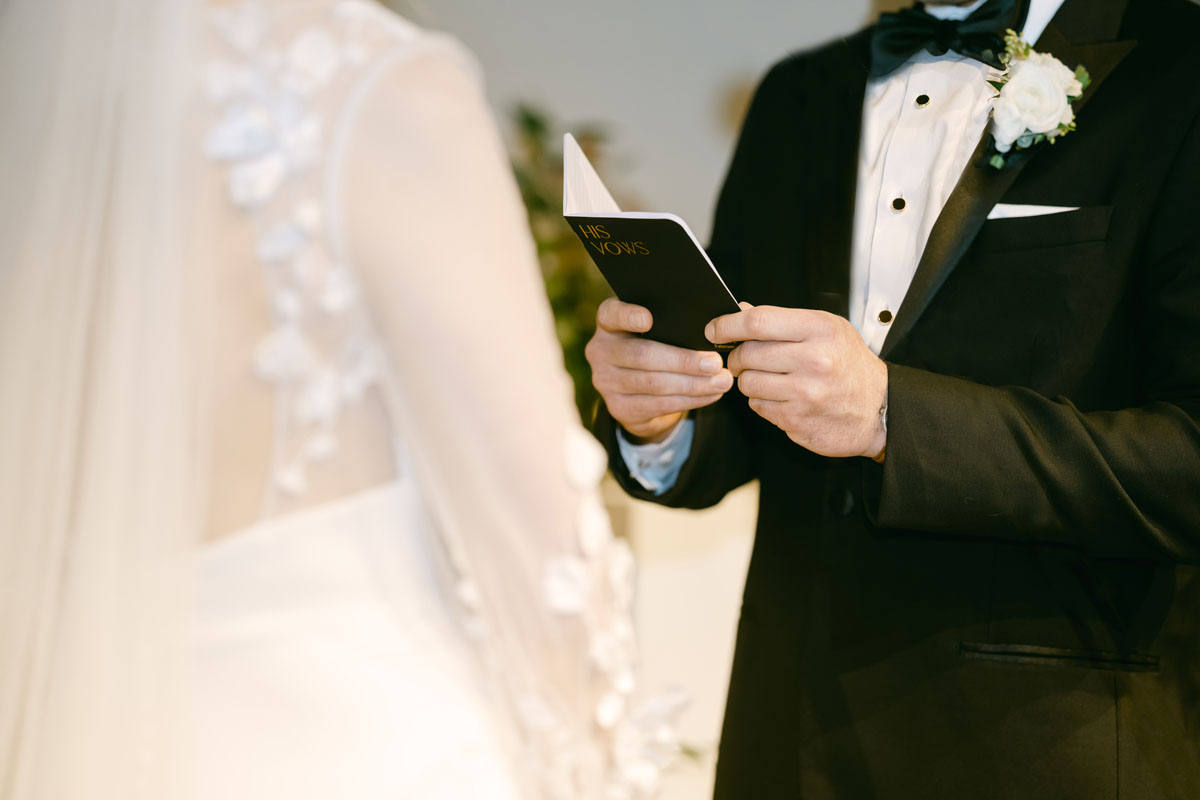 Since they had been taking dance lessons, the couple got a quick practice on the dance floor before the reception. Their Walden wedding reception was so warm and sentimental. The couple made sure to stop at every table to greet their guests and show off their new bling.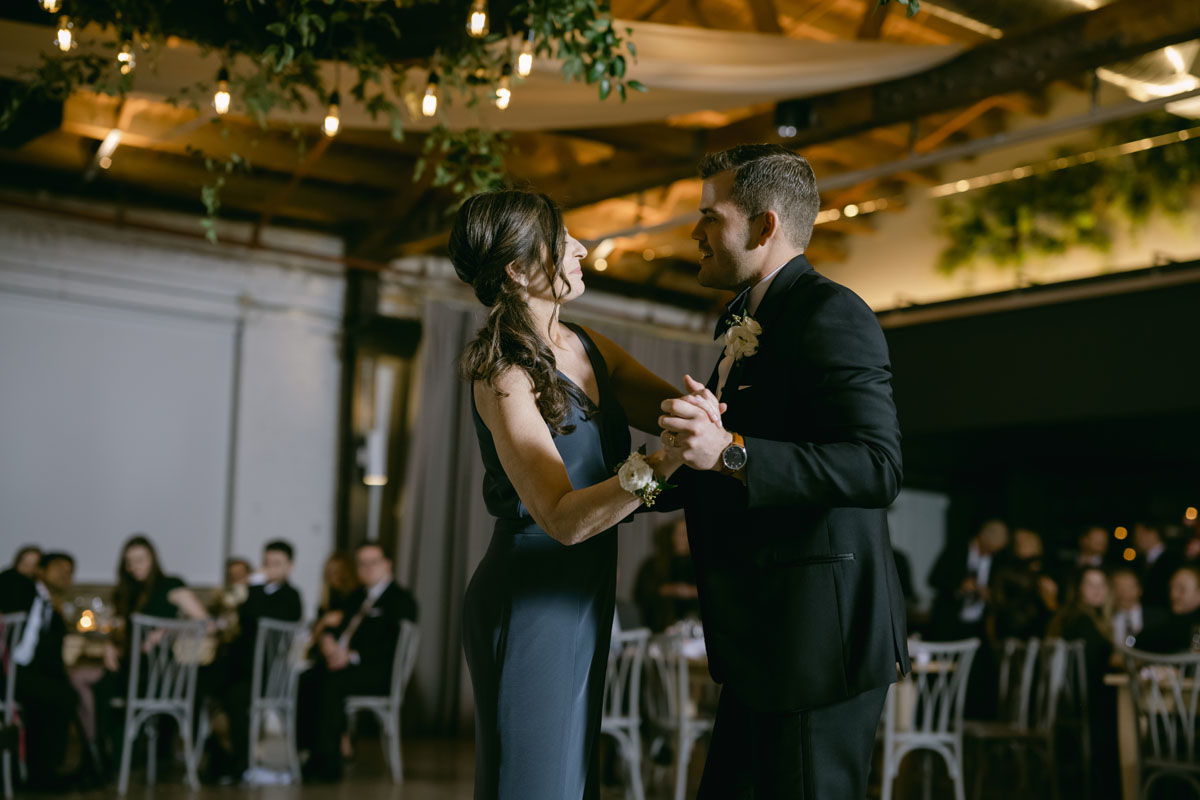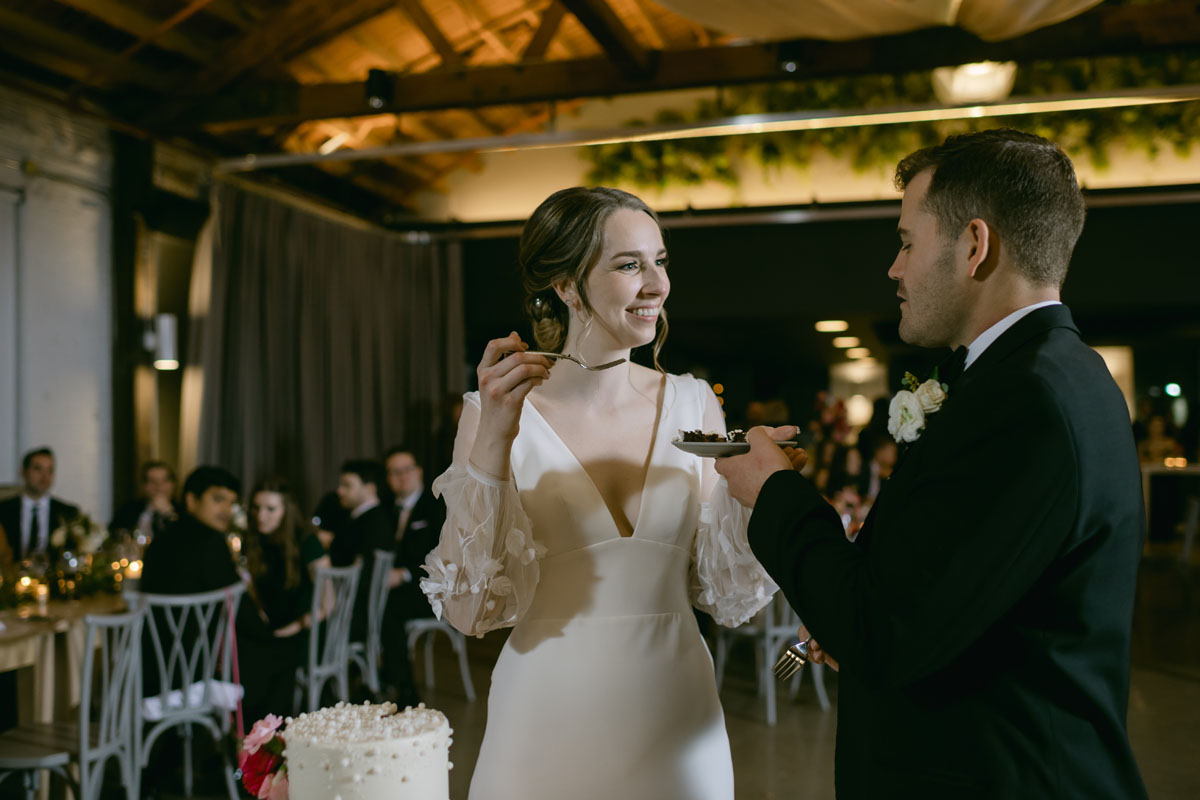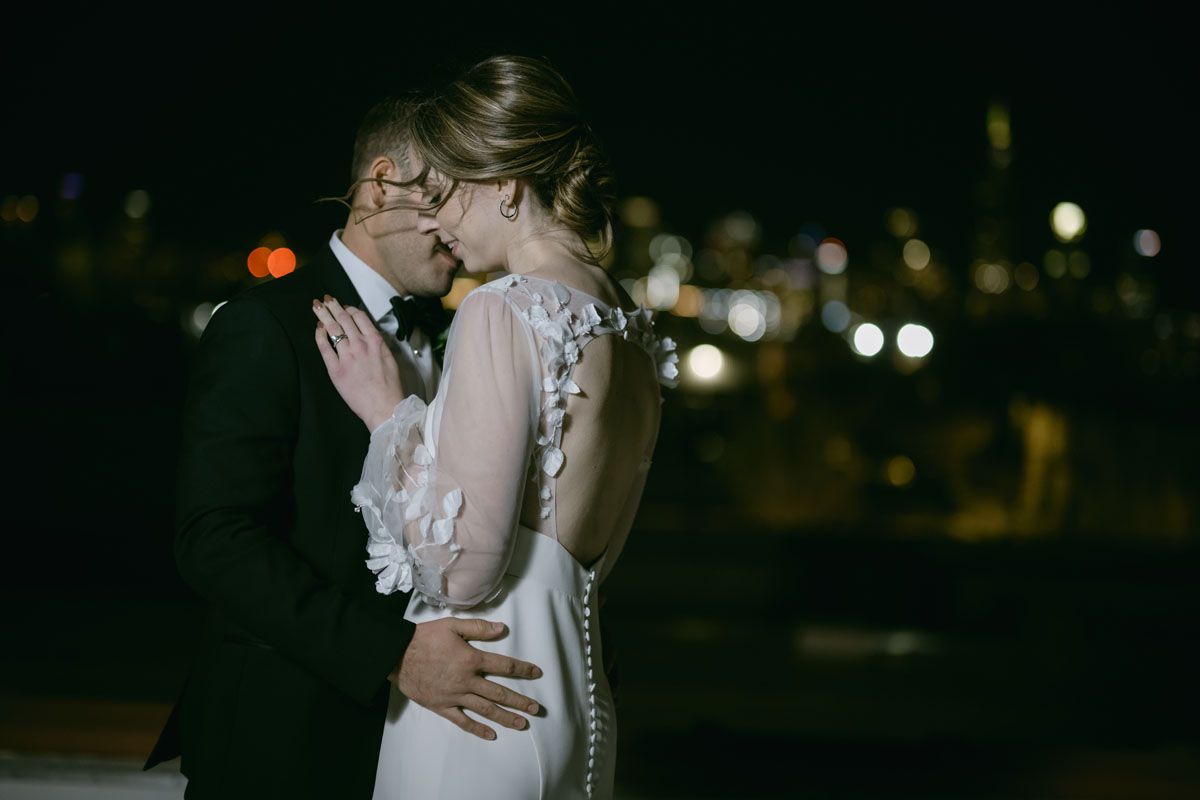 Venue - Walden Chicago | Beauty - The Bridal Beauty Team | Florals - Thistle & Plume | Production - MDM Entertainment | Jams - Okyne Media Lab | Sweets - Bittersweet Pastry Shop | Treats - Dipsy Desserts