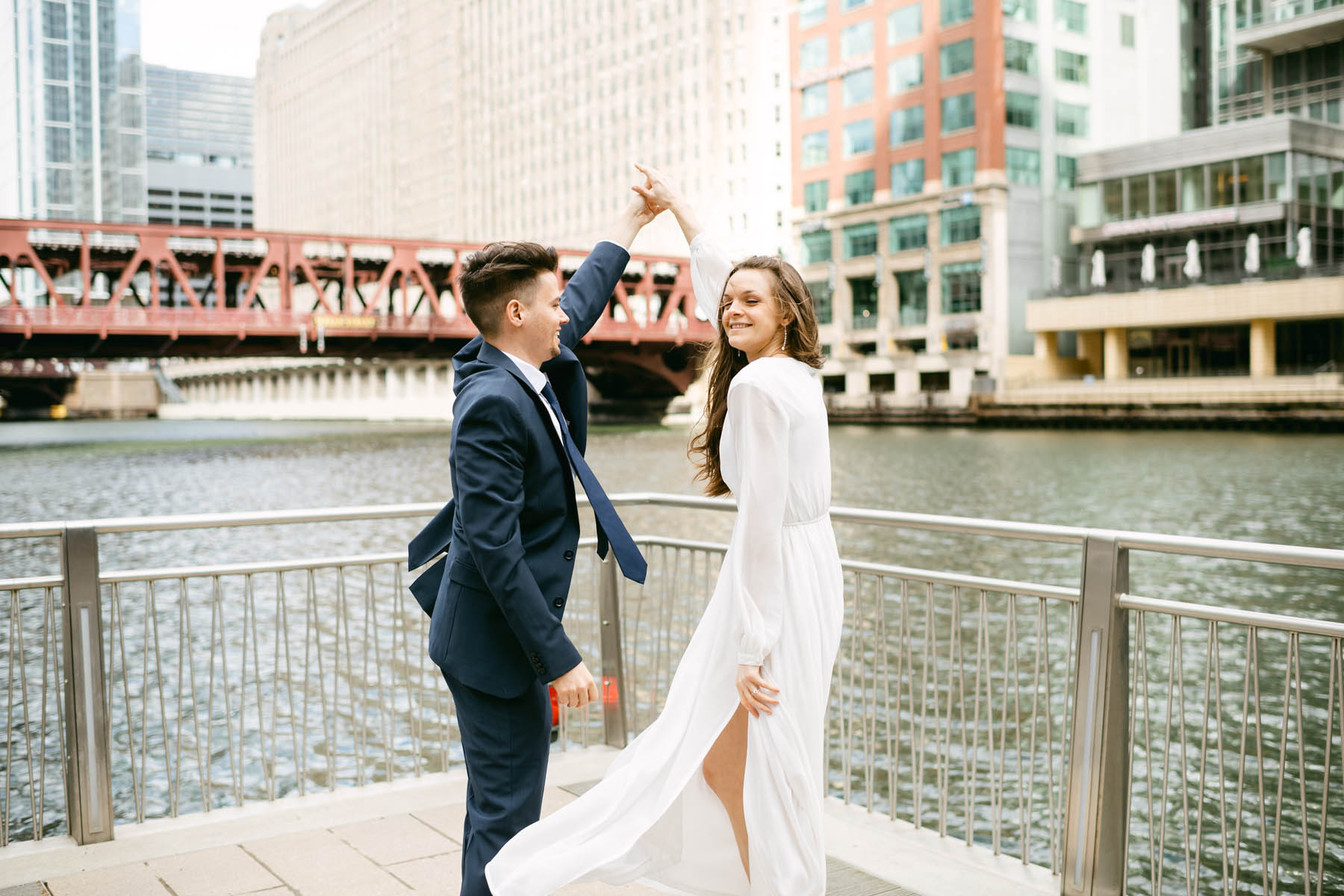 As Kate + Sammy exchanged vows at their charming Chicago courthouse wedding, the sweet and humorous judge made their ceremony special. The wrote their own vows and sealed it with a kiss.
While in chemistry class in college, Kate and Sammy first started talking. She was from Nebraska and he was from Oklahoma. While they were reciting their vows at their Chicago courthouse wedding, Sammy talked about how he would always be there for her while she was in the hospital and that he quit his job to be with her in Chicago. I was very relieved to hear that she was in medical school and that was why she was in the hospital!
Of course wedding pictures are the most important part of any wedding! So we walked along the riverwalk on a gorgeous overcast day. Because they had just moved to Chicago last summer, I enjoyed playing tour guide and took them to the most gorgeous spots along the riverwalk. We stopped at my favorite Wabash Bridge and the Wrigley Building.
They also wanted iconic Chicago Board of Trade wedding photos. To make the moment extra special, they recited their vows again to each other. For their simple Chicago courthouse wedding, Kate wore the perfect flowing white dress that would blow romantically in the wind. With glimpses of the sun that would peak through the clouds every now and then, we had the perfect weather for their timeless wedding photos.
After their Chicago courthouse wedding, they planned to enjoy a mini moon and explore some of the tourist spots in Chicago. But first, they had to pop some bubbles to celebrate becoming hubby and wife!