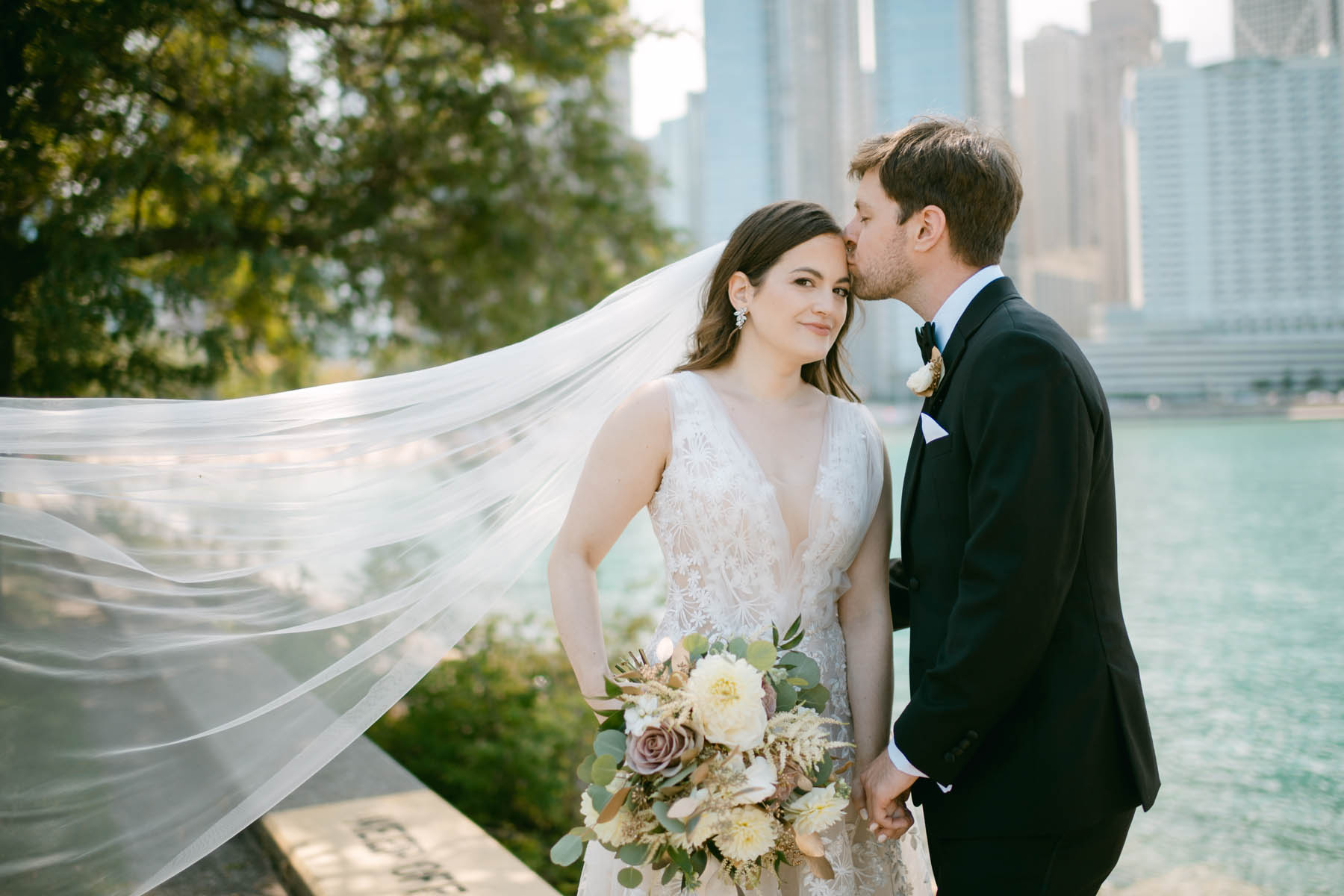 Jennifer + Dan had the most gorgeous labor day weekend day for their W City Center wedding.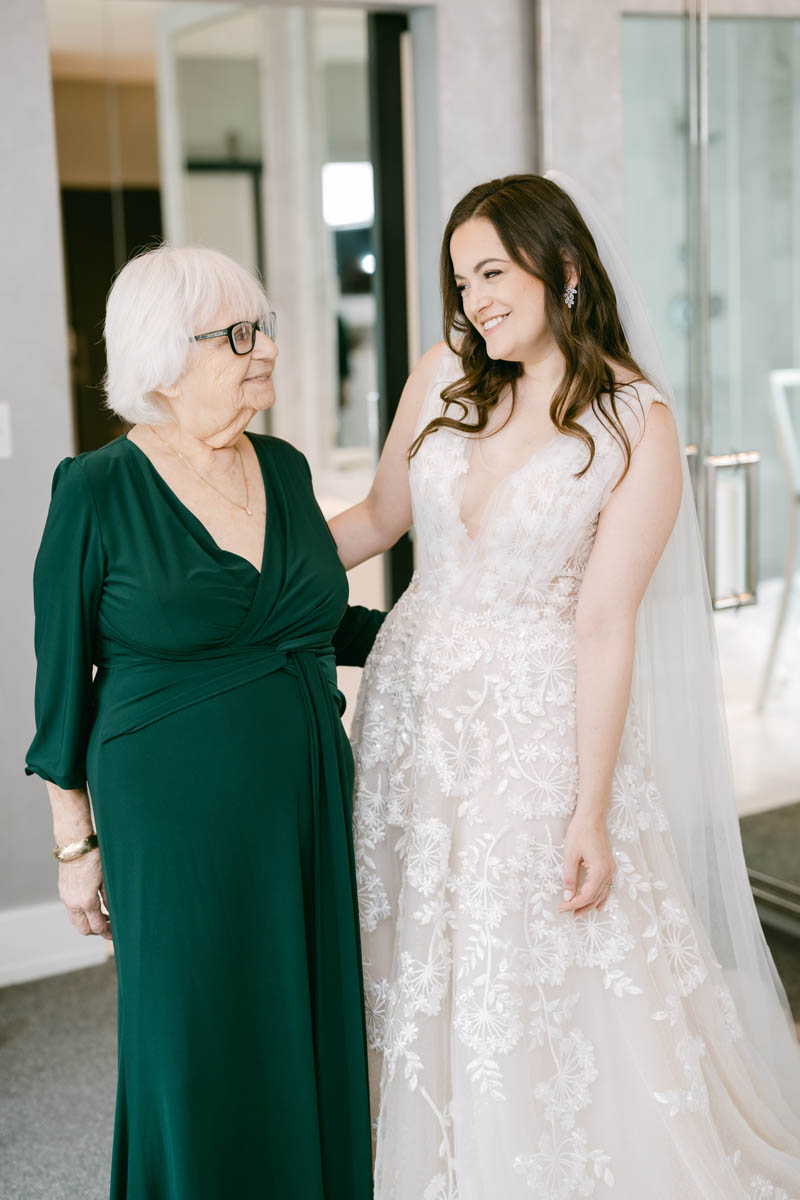 In the incredible bridal suite at the W Hotel City Center, Jennifer beamed with excitement while she was getting ready for her big day.
With her bride crew lounging around watching the University of Michigan game, Jennifer was getting beautiful. Her lace dress hung beautifully, reflecting in the multiple mirrors.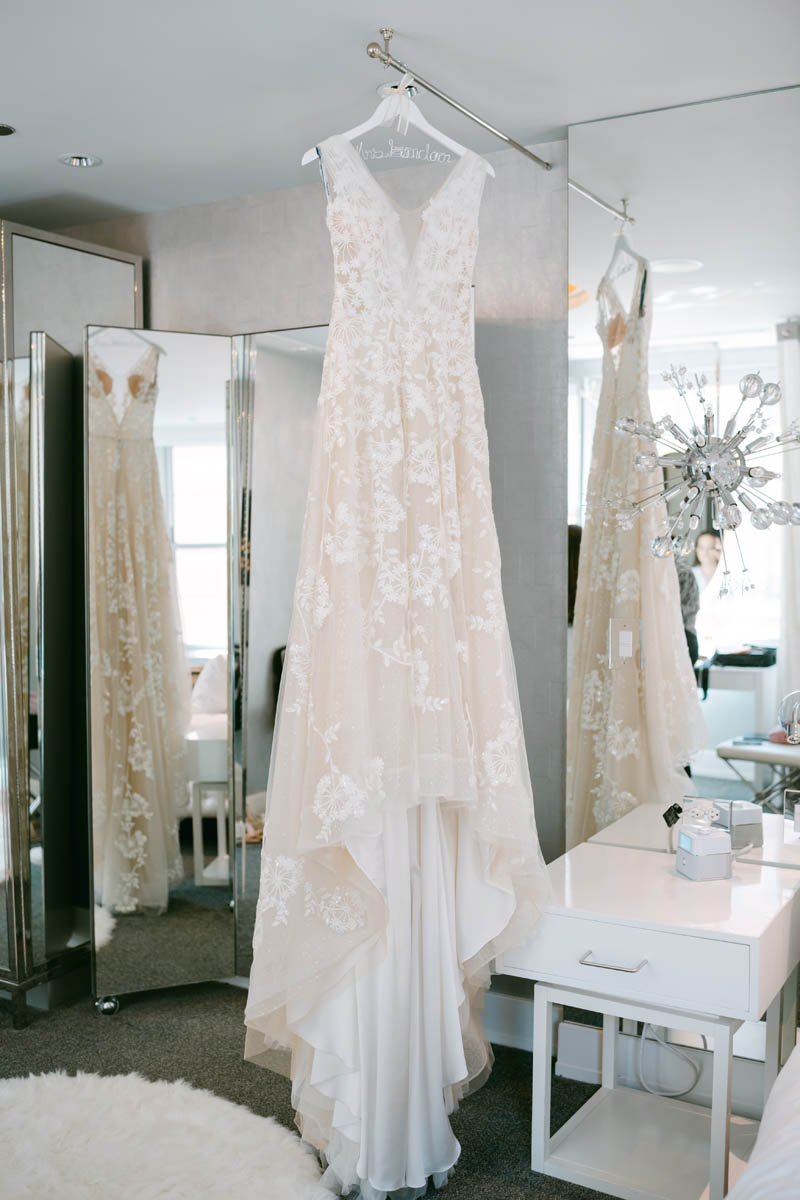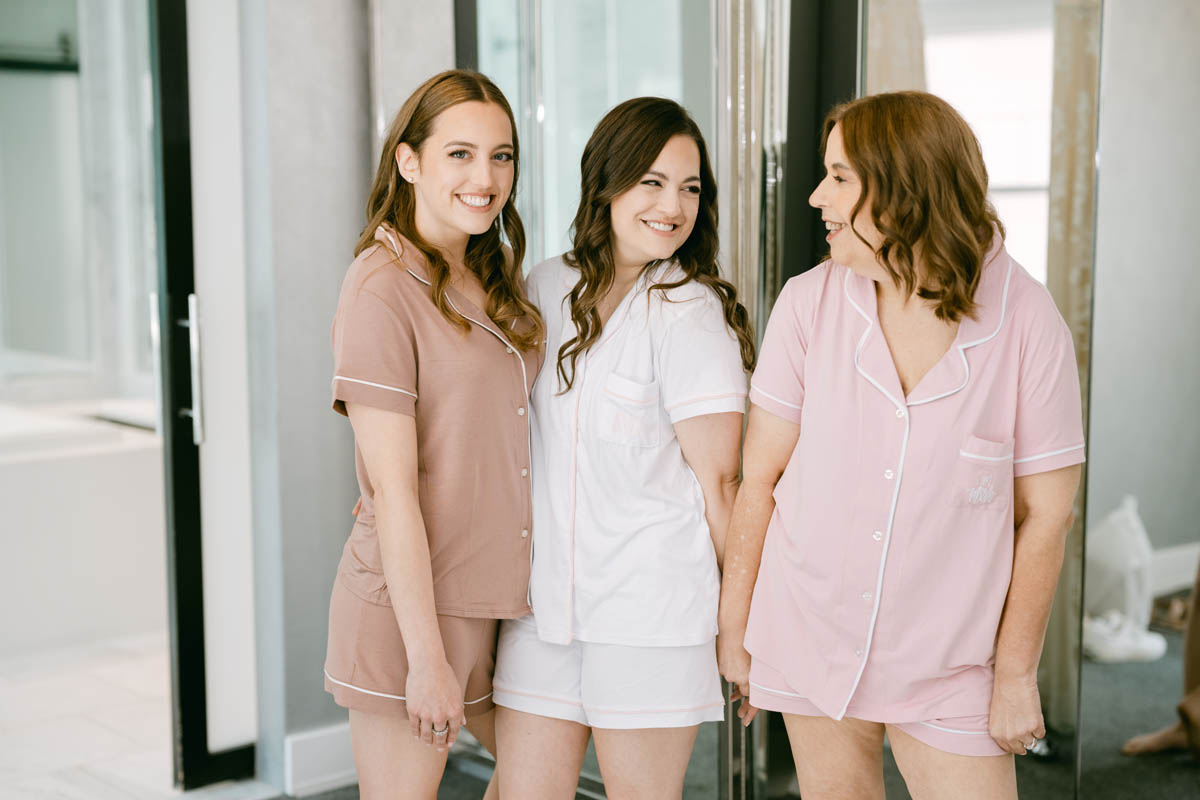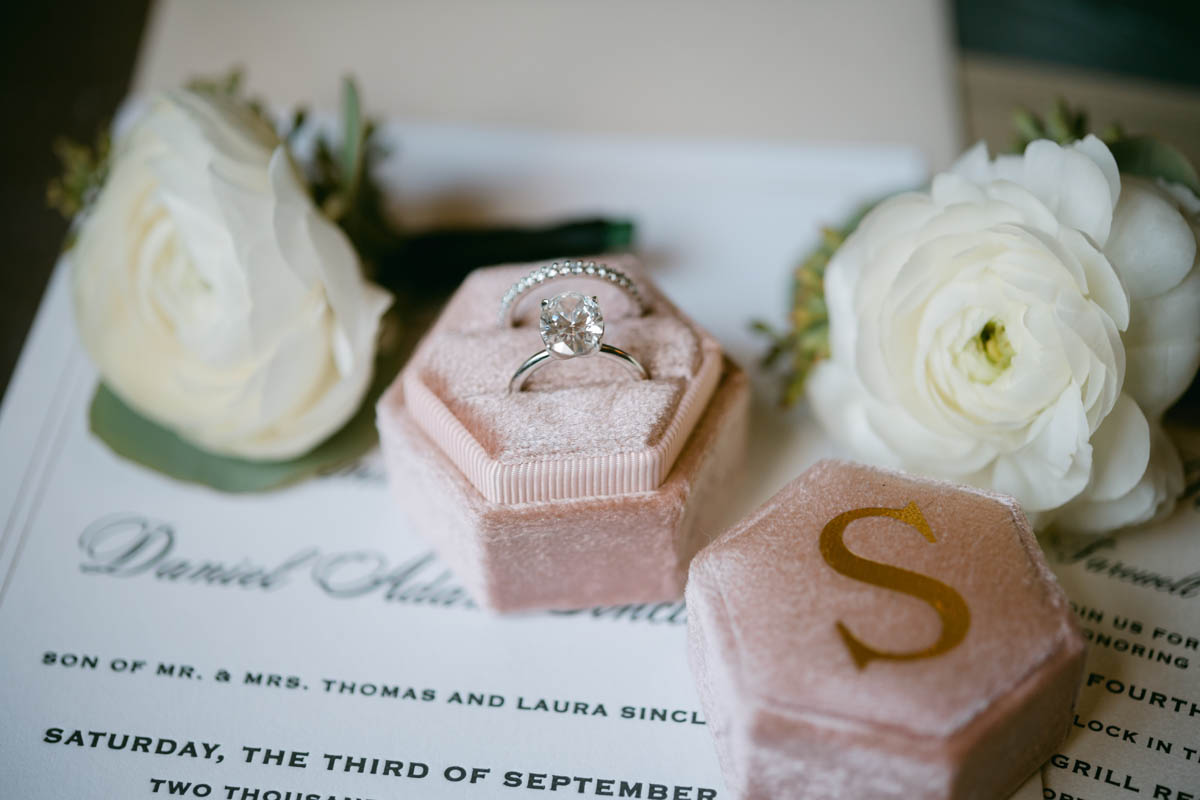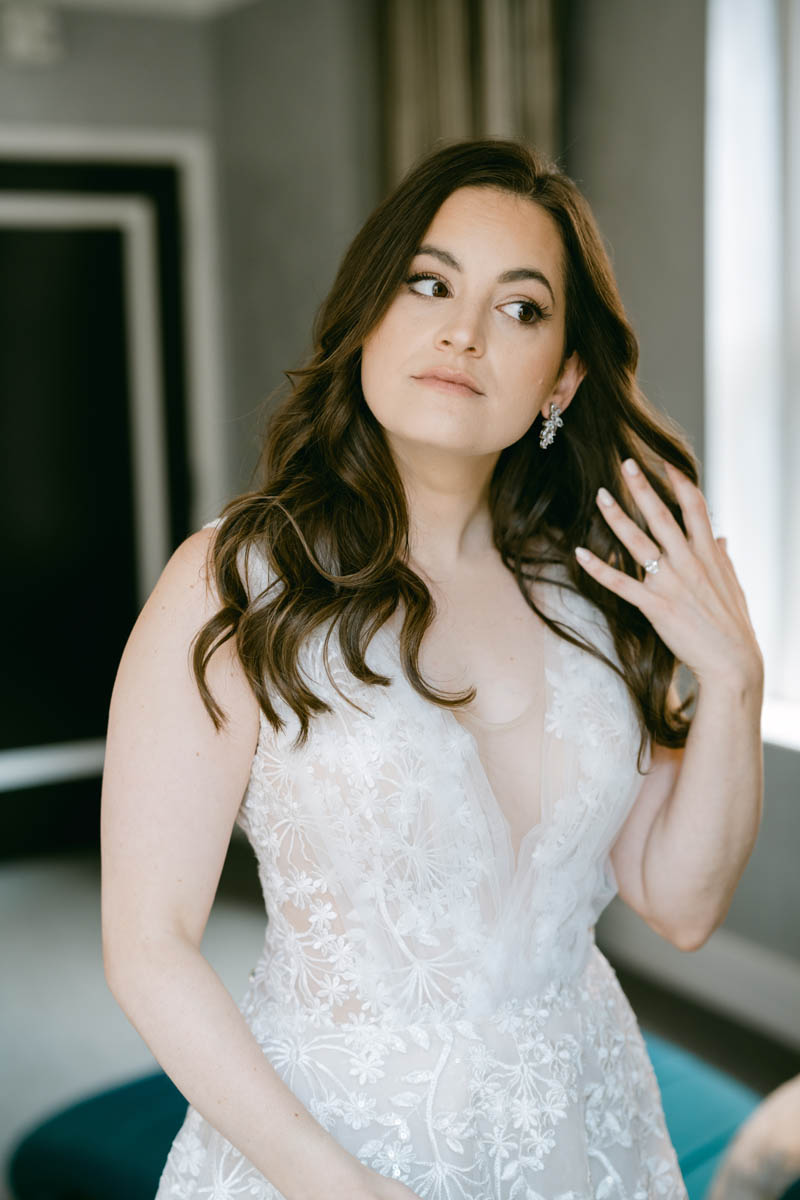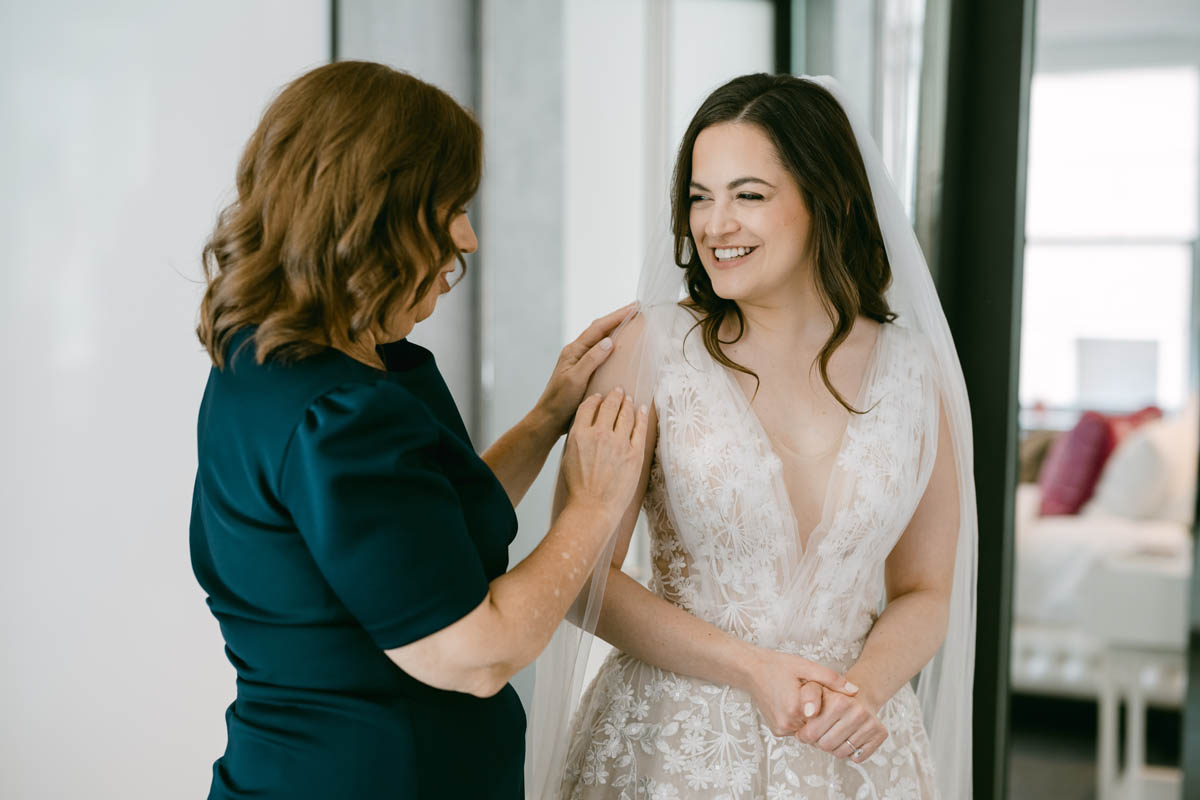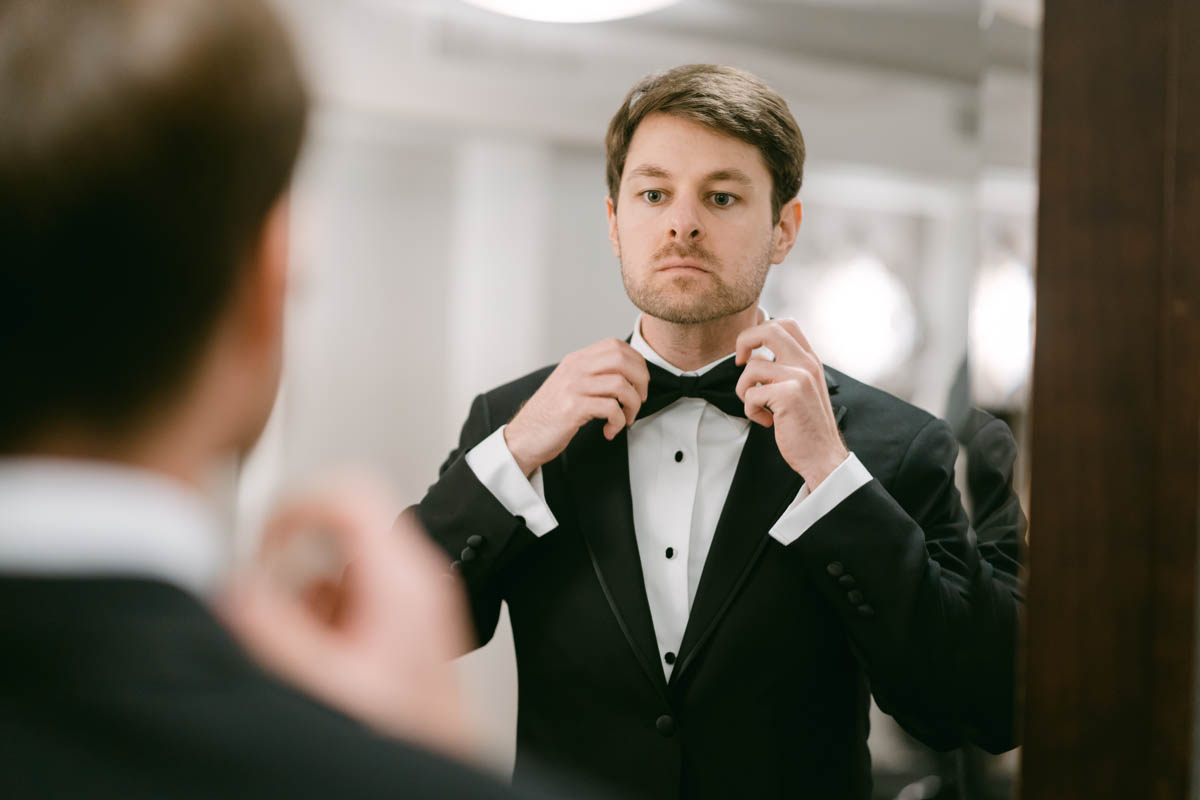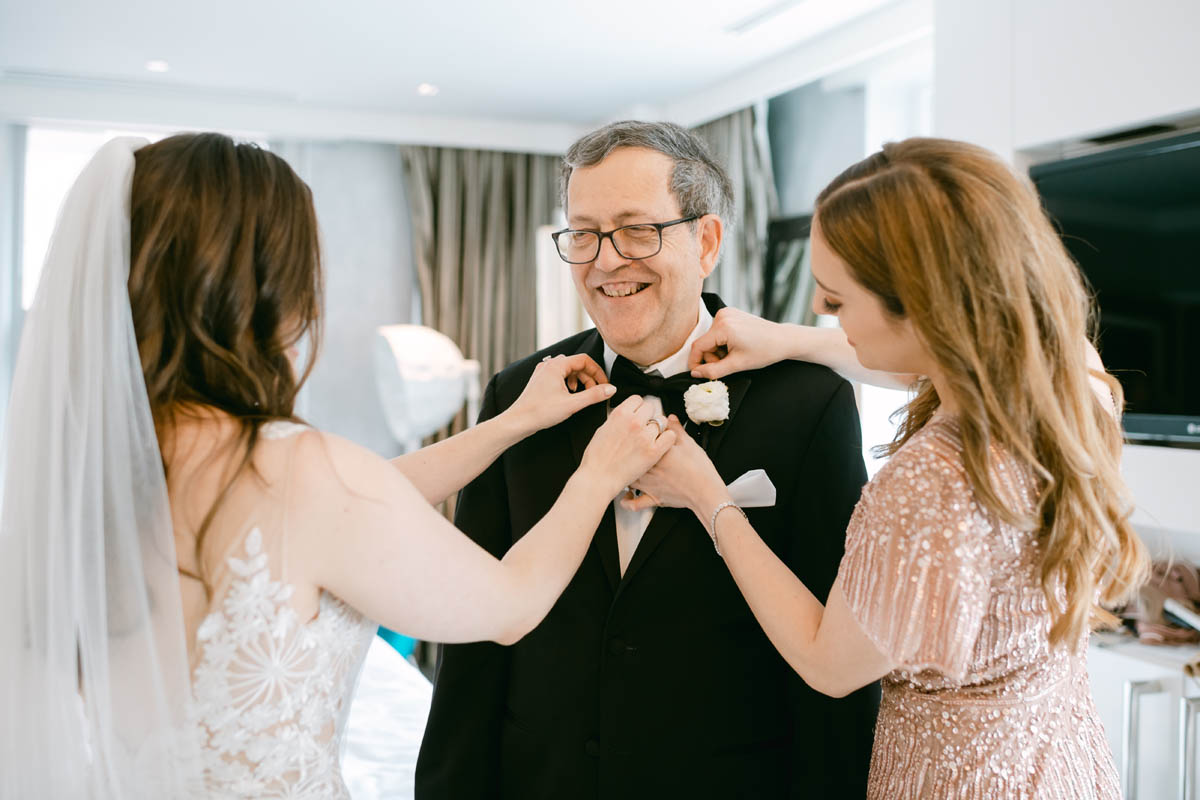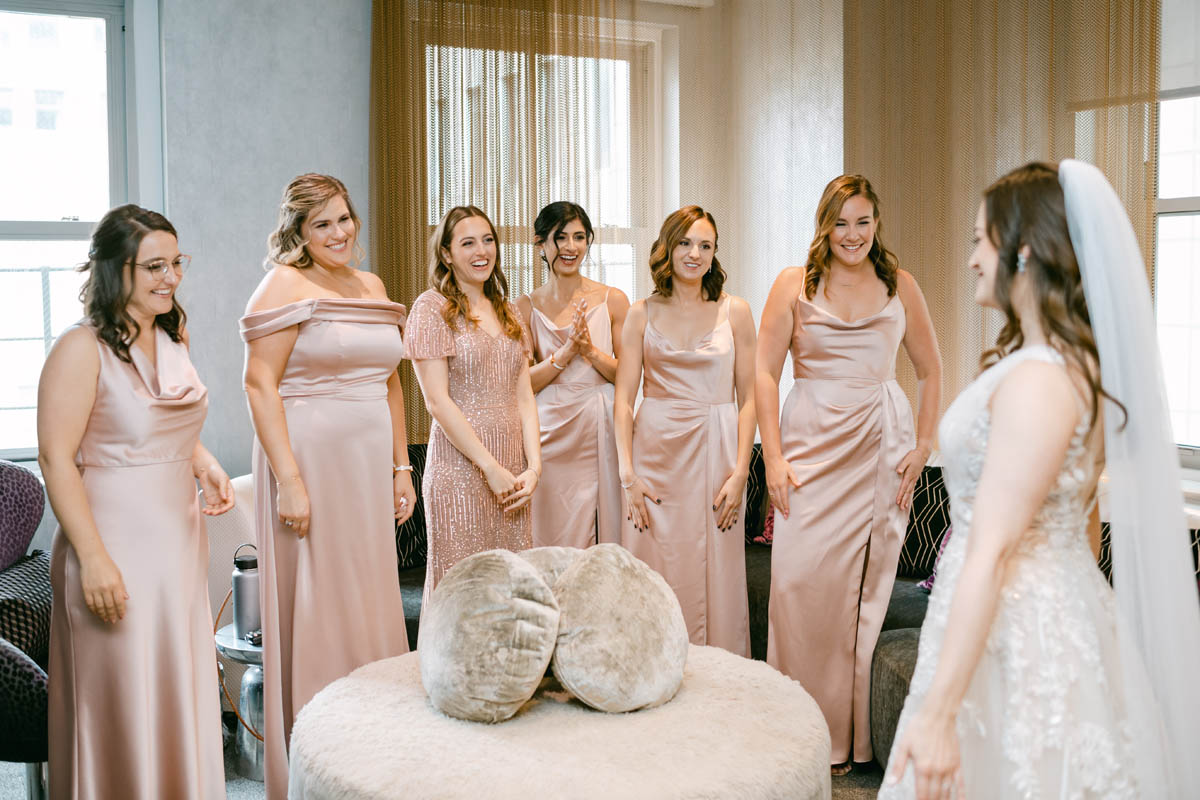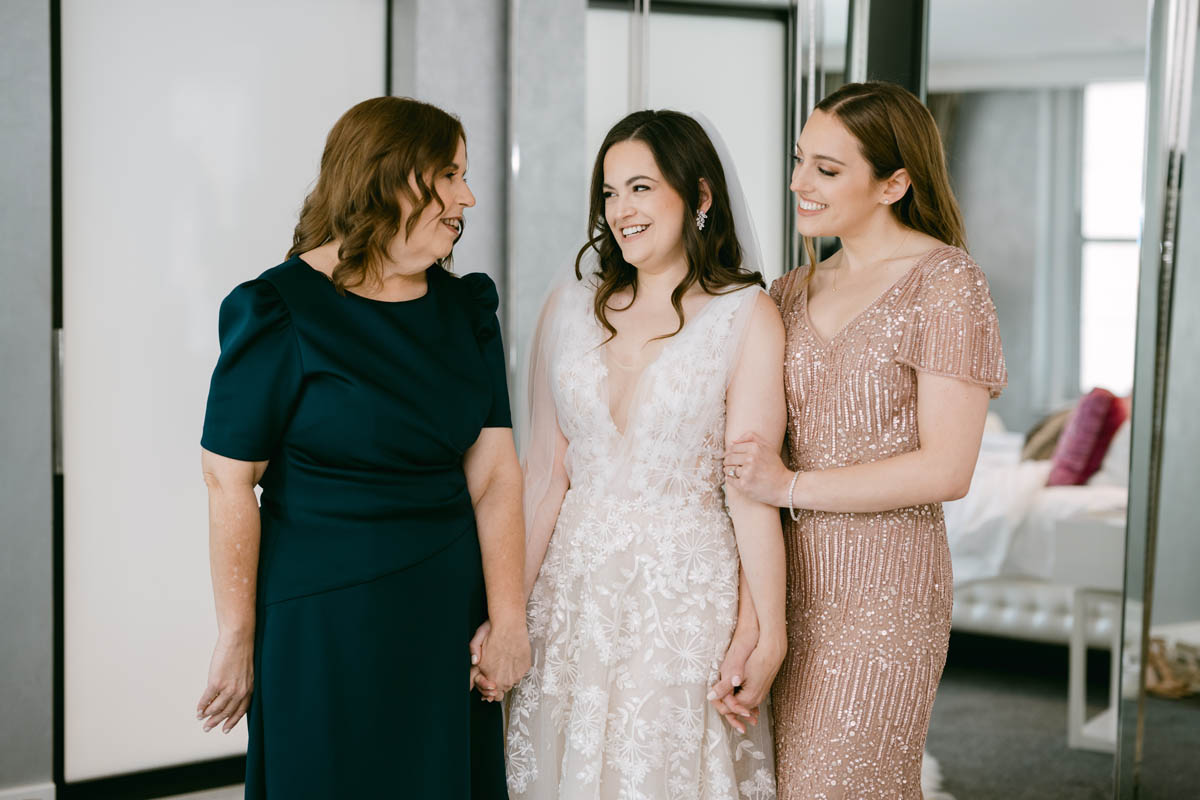 The bridal suite at their W Hotel City Center wedding was an event itself! With the gold doors surrounding the entrance, you are then greeted by vintage arcade games. Who wouldn't want to play some Ms. Pacman to relieve some wedding day stress! The large suite has everything a bride could want on her wedding day. From the mirrored bedroom to the center bar, this room is a party!
Around the corner from the hotel, Dan waited anxiously to see his beautiful bride. Looking stunning in her blush lace dress, Jennifer couldn't hide her emotion when she first saw Dan.
Her lovely ladies in pink bridesmaid dresses and the handsome groomsmen arrived on the scene in time for some Chicago Board of Trade wedding photos.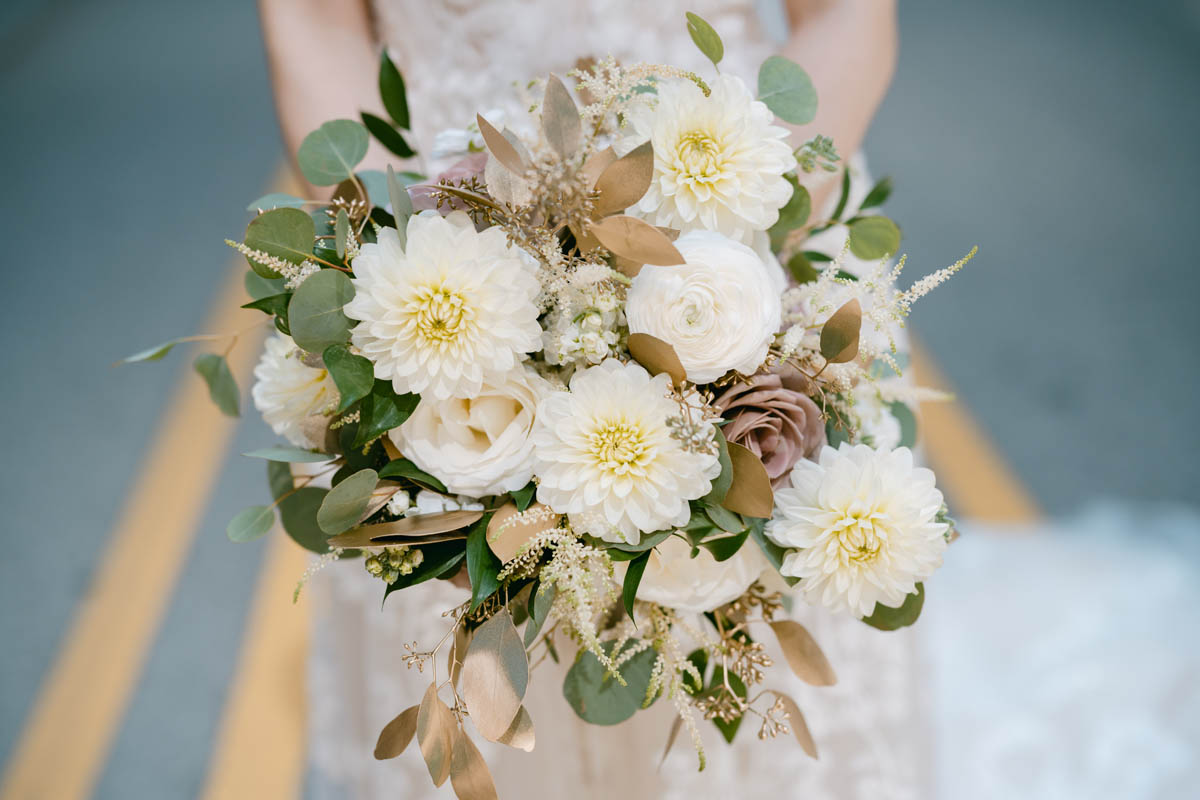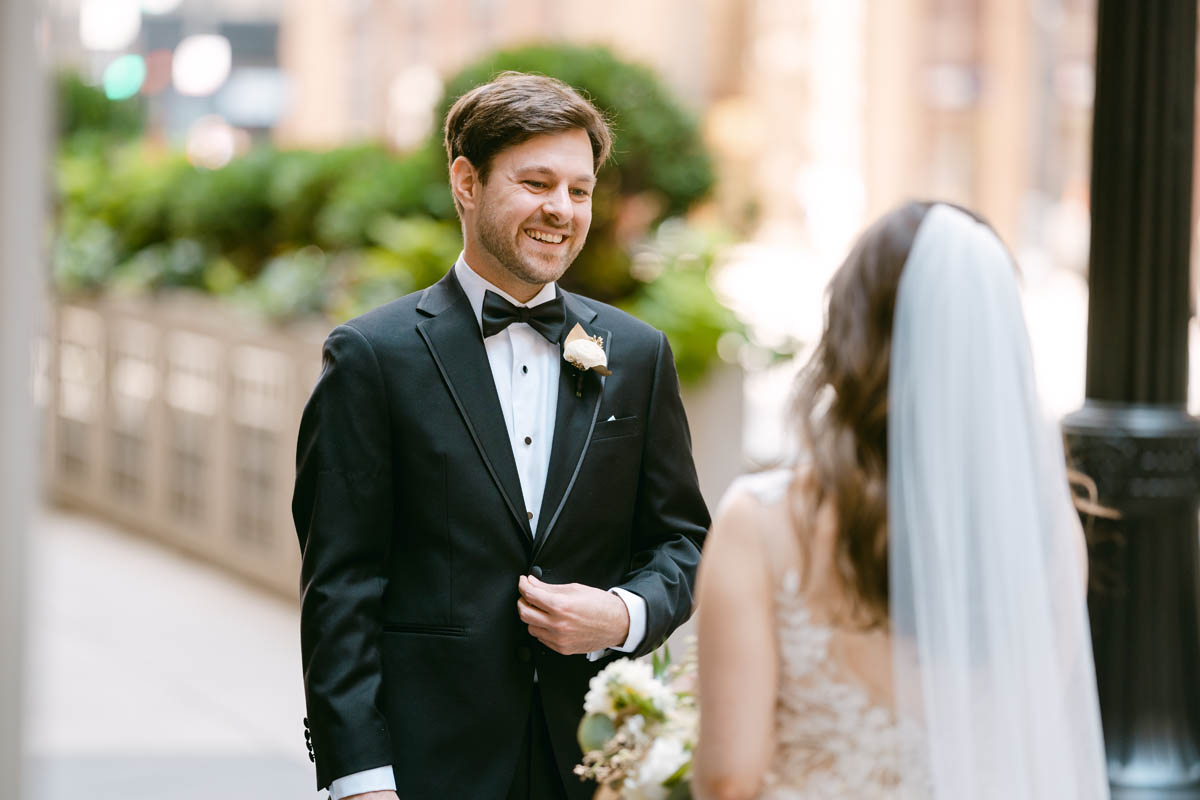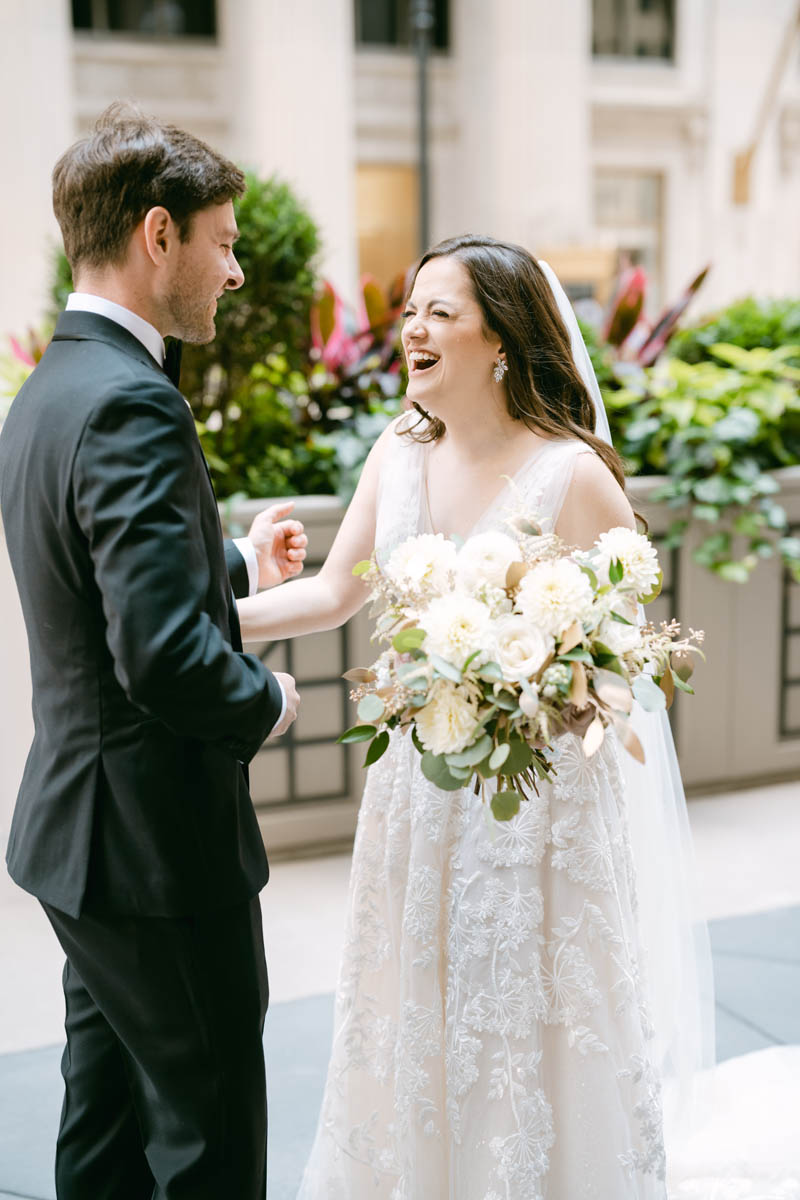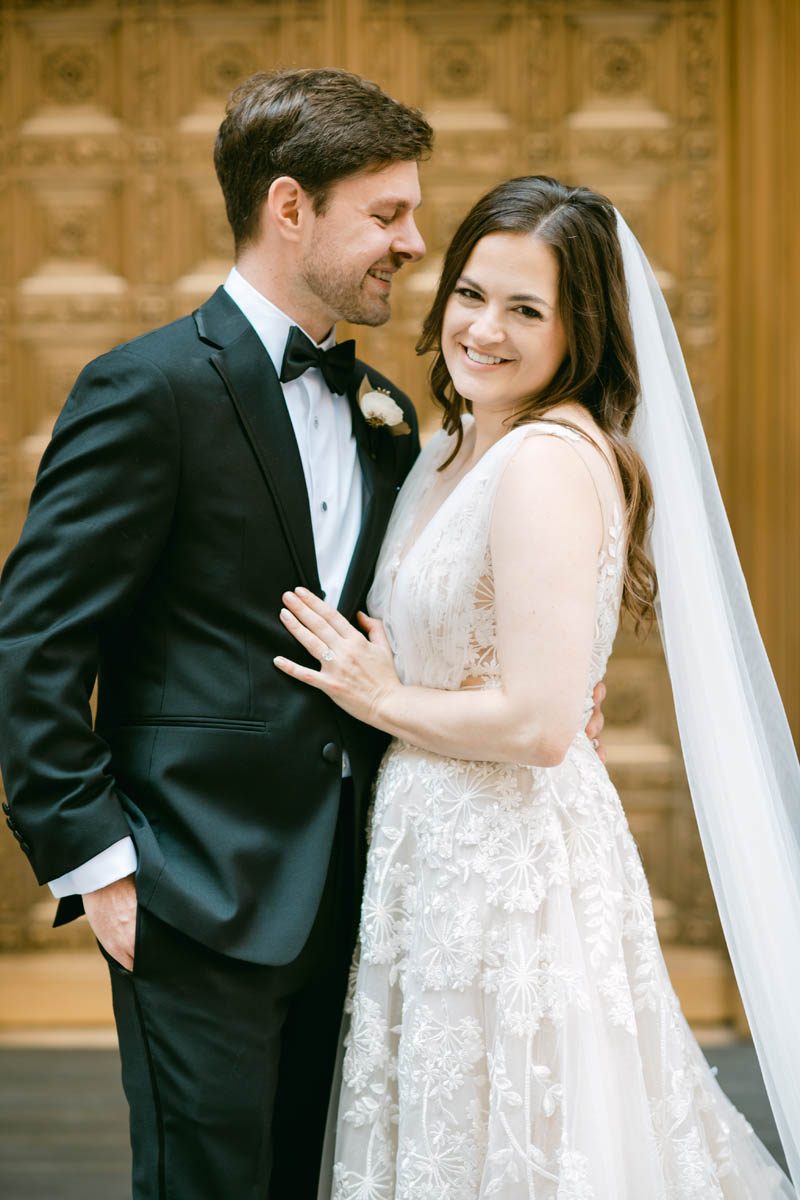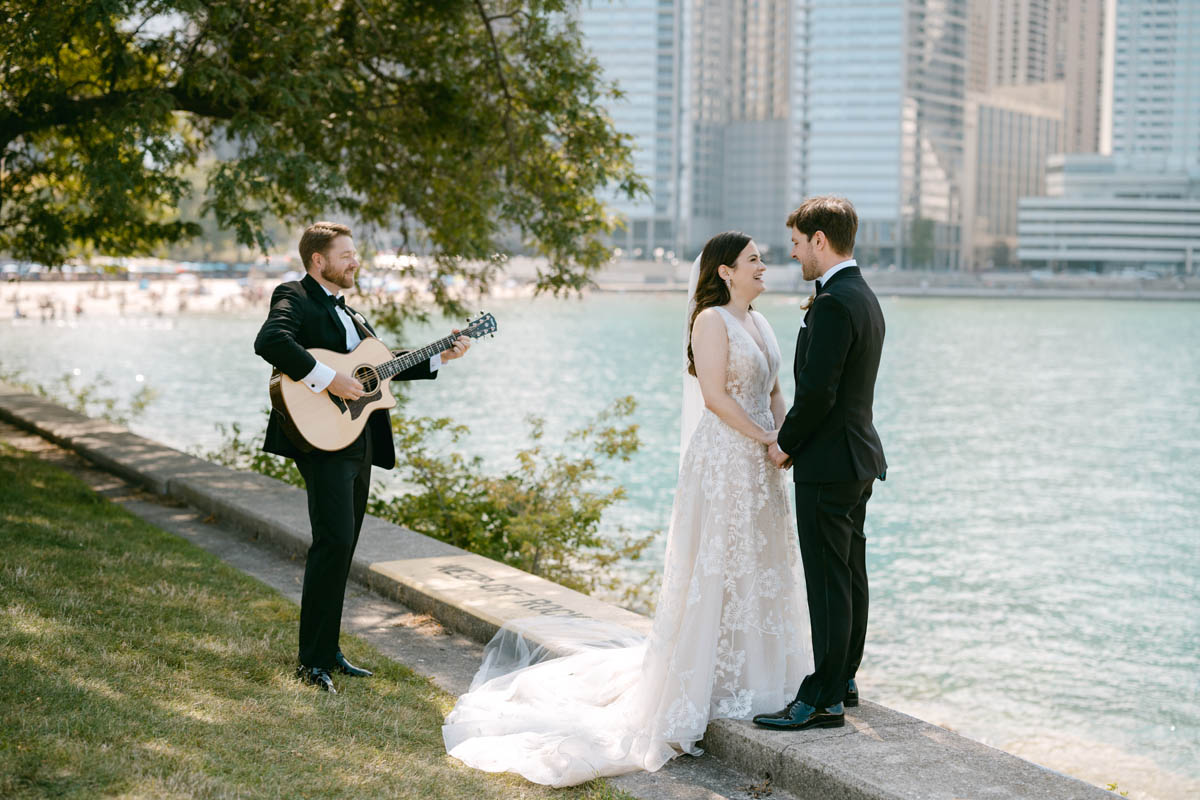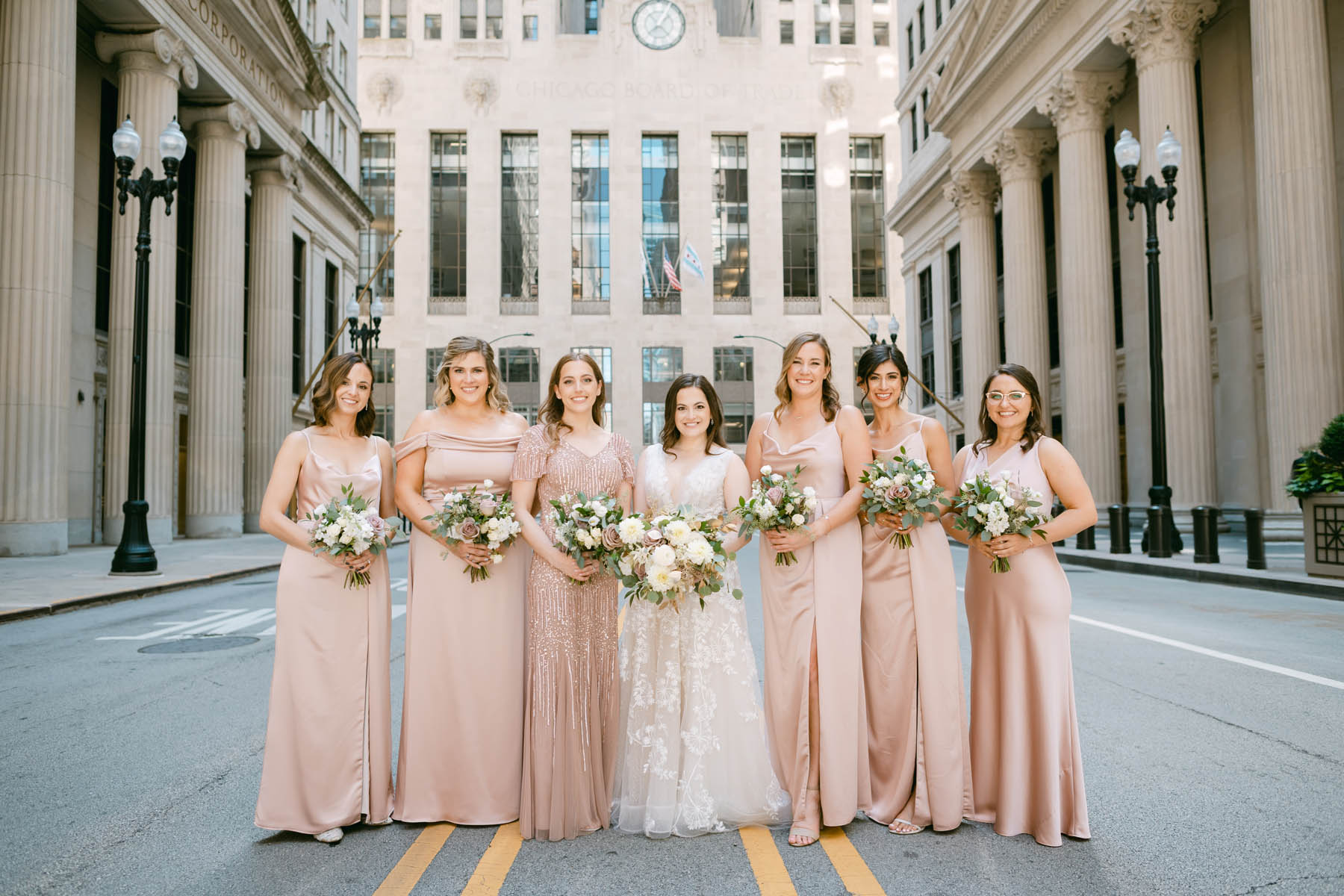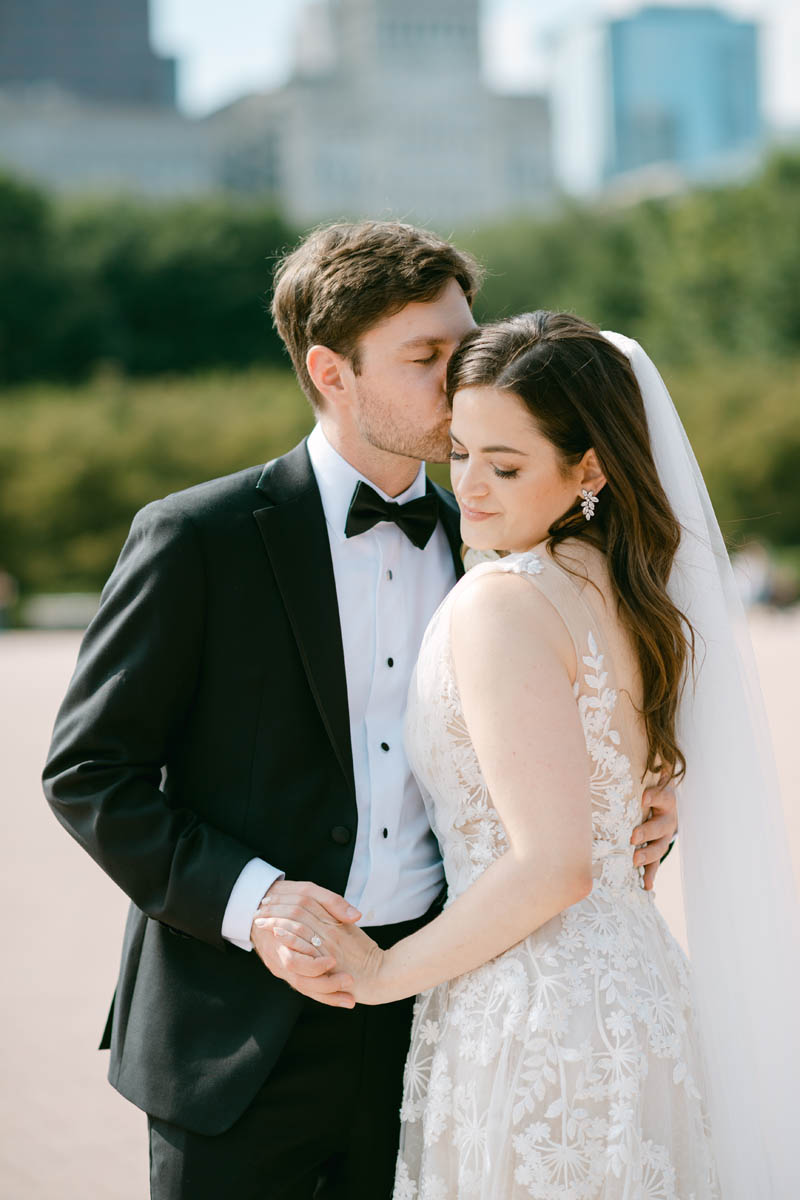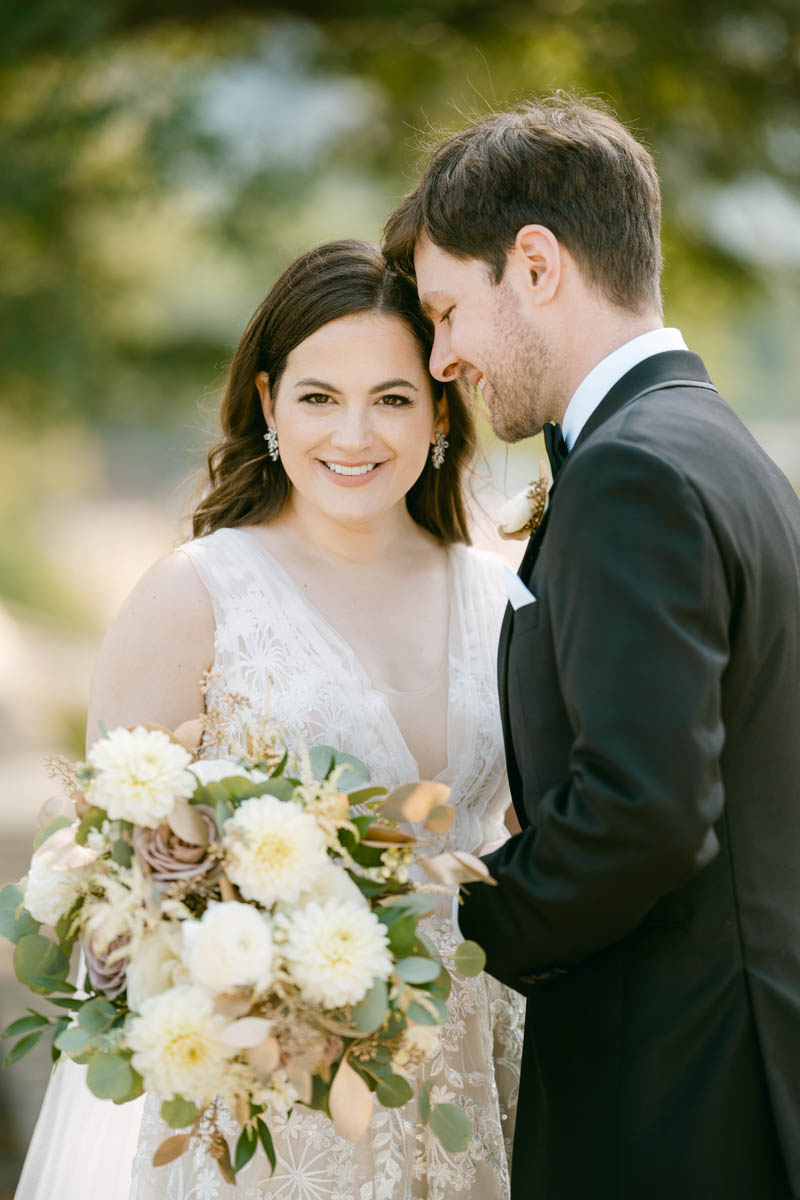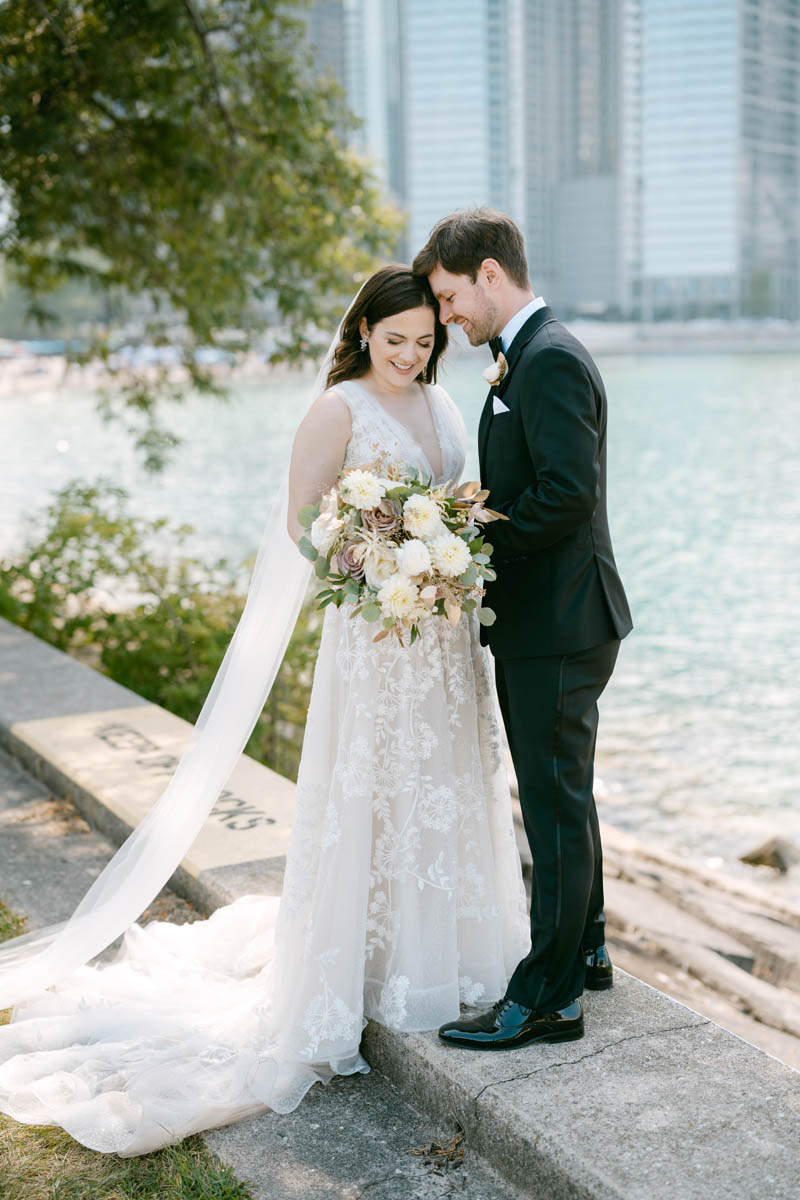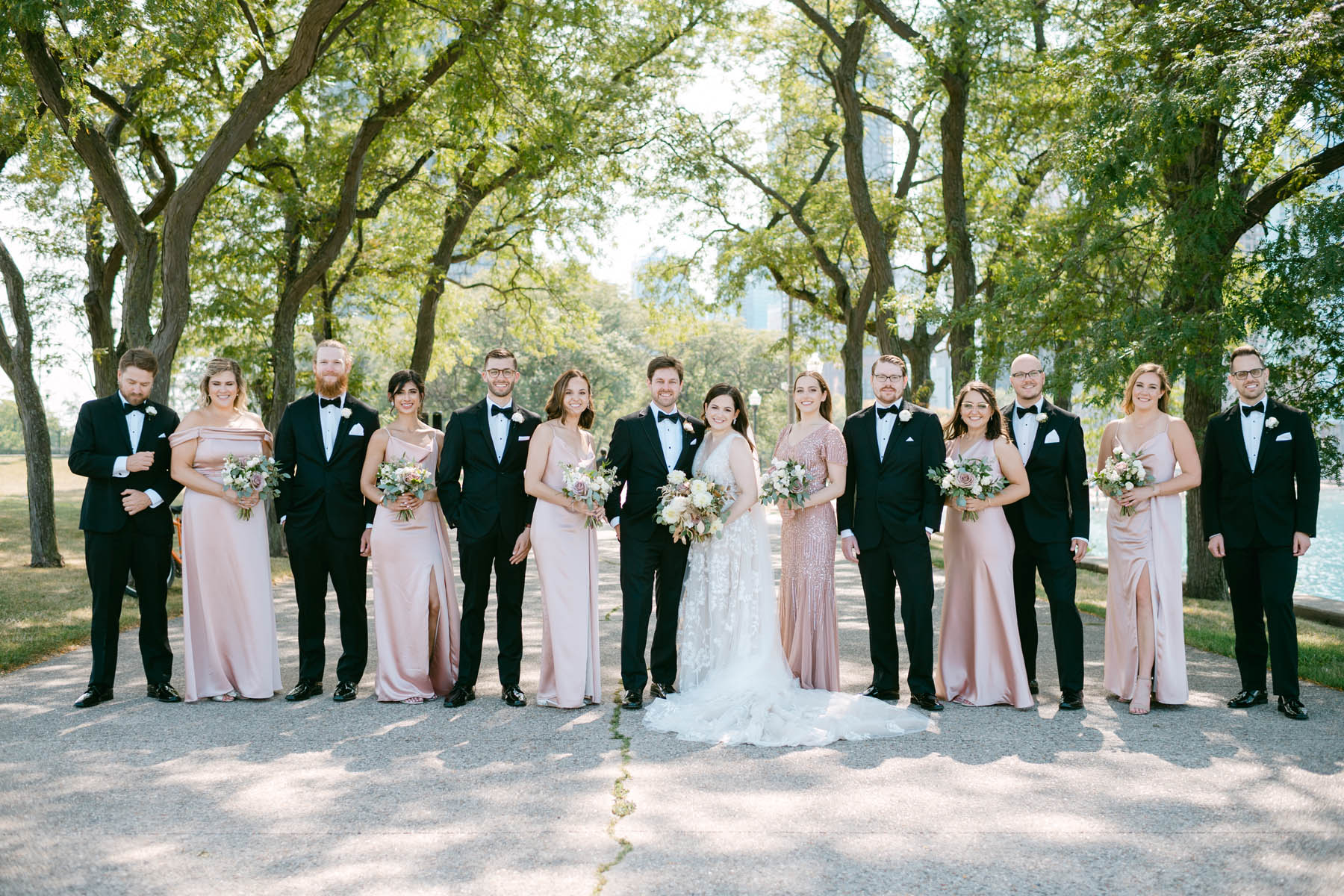 With the Chicago sun shining brightly, we were off for Olive Park wedding photos. One of Dan's groomsmen brought his guitar and entertained the bridal party on the trolley ride. Because it was so fun to be serenaded, he continued to play as we took Olive Park wedding photos.
Their Jewish W Hotel City Center wedding ceremony was full of sentimental and pretty funny vows. Because they have such a playful relationship, Jenny and Dan had some fun with each other during their vows. Not all laughs, there were many happy tears.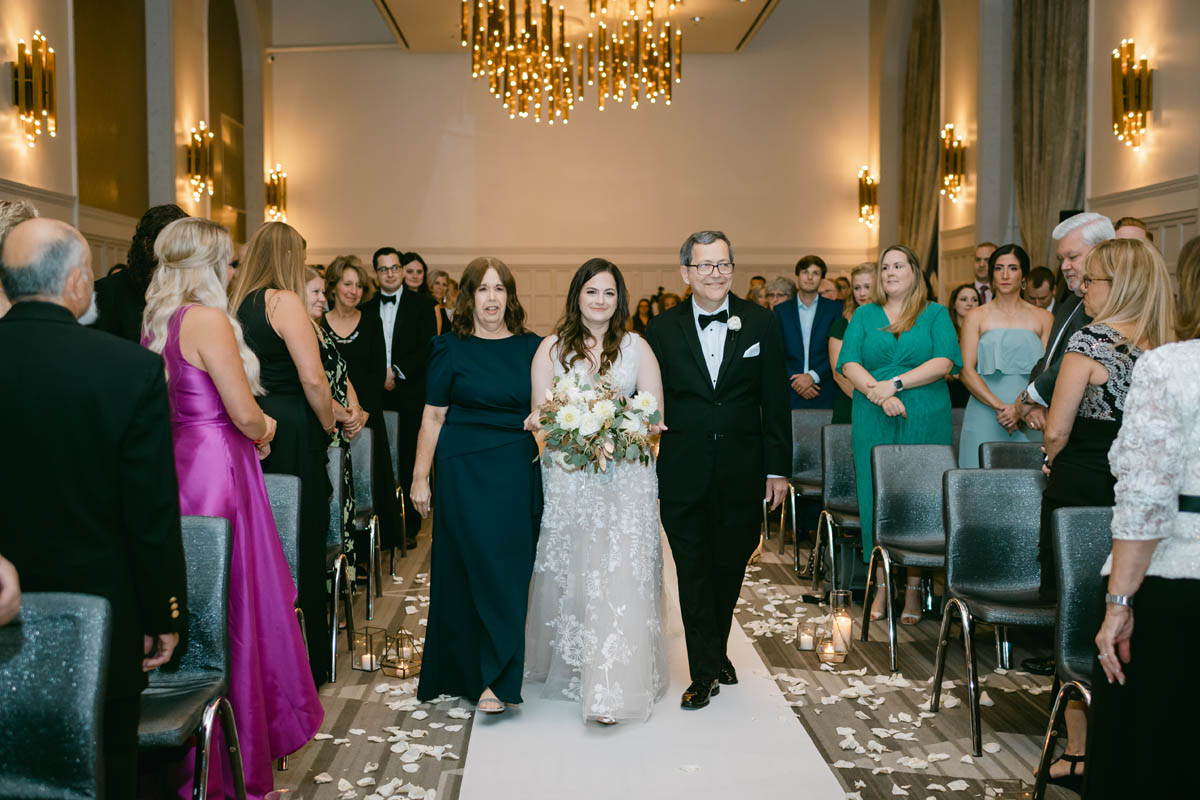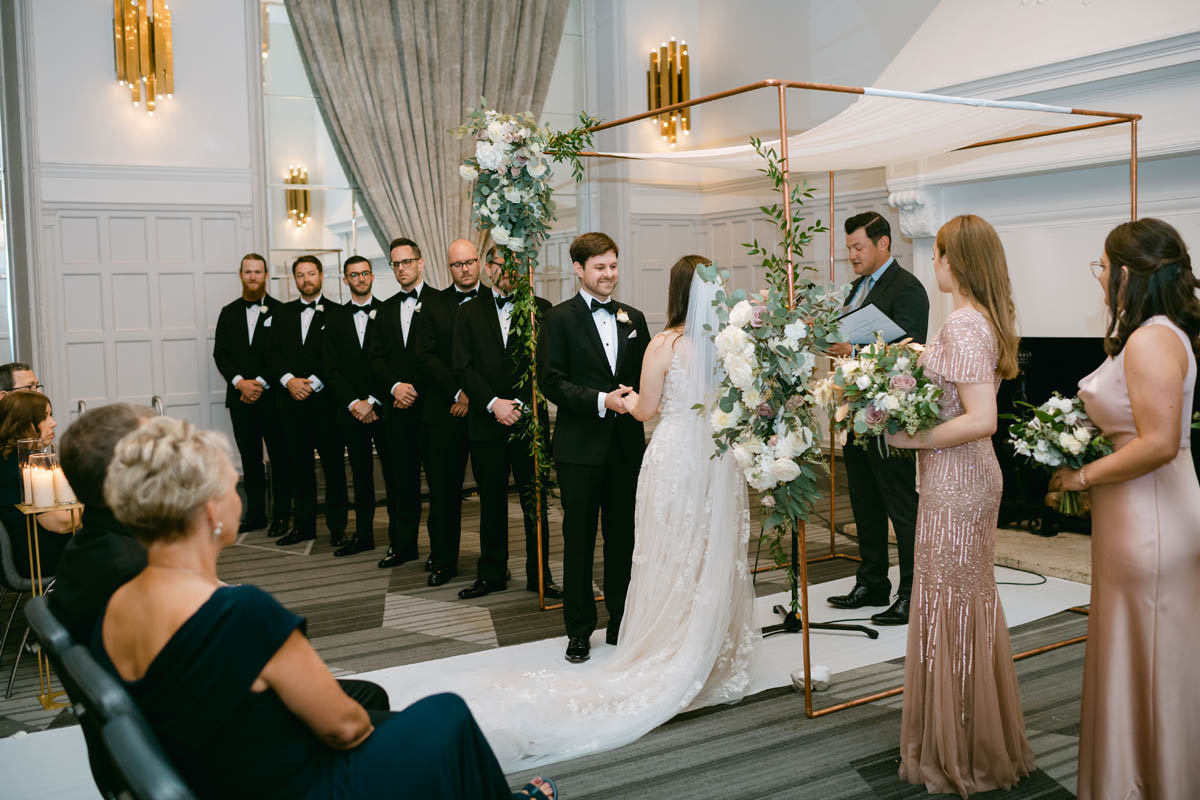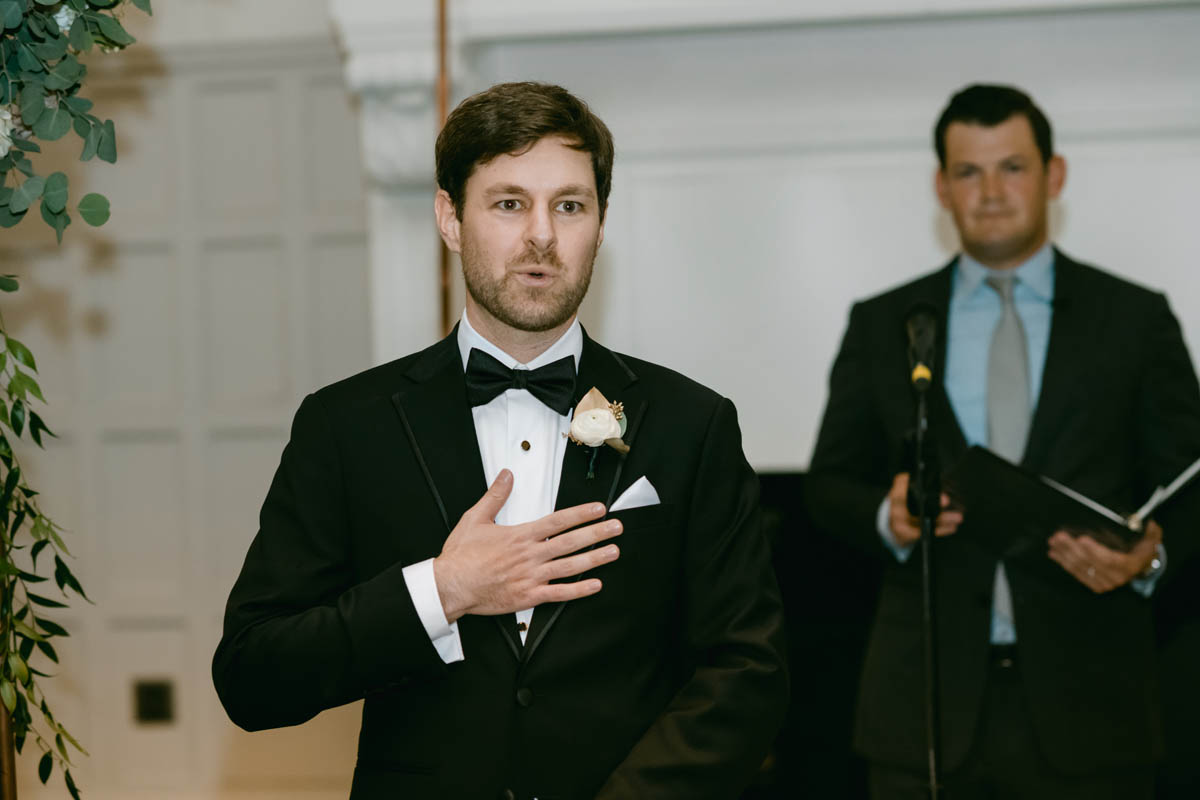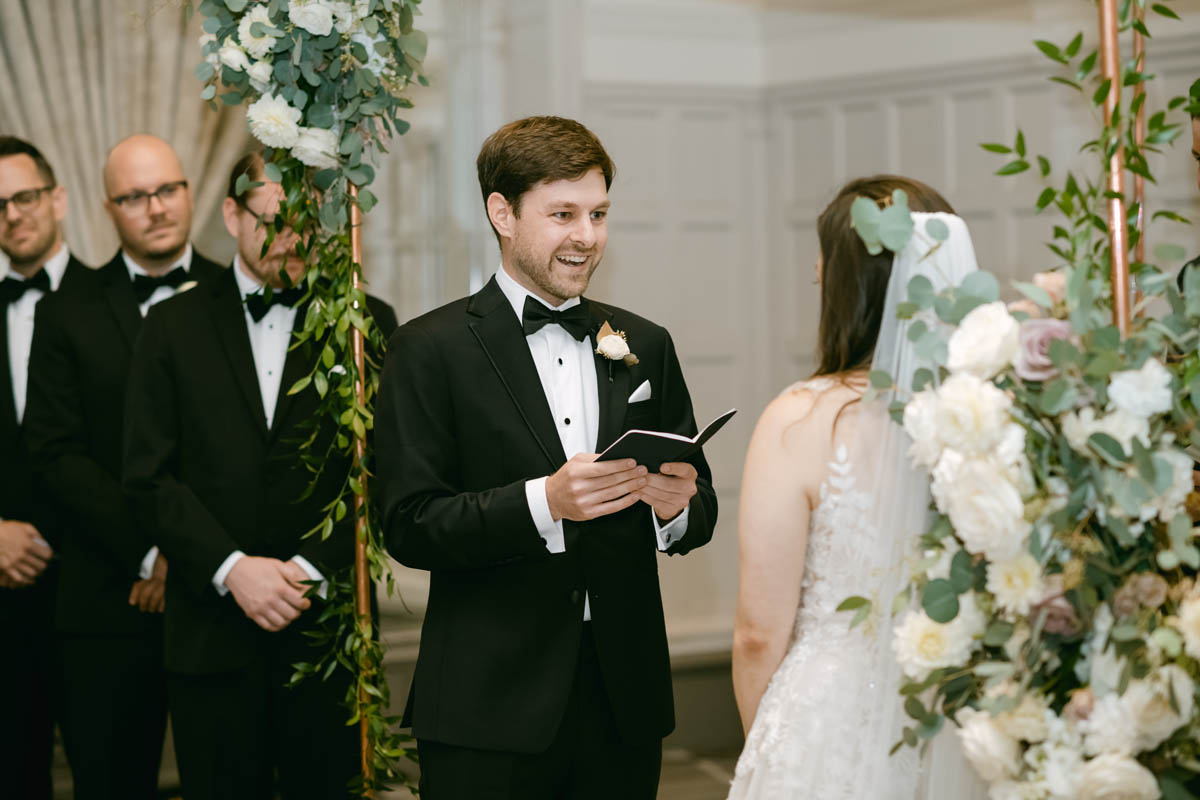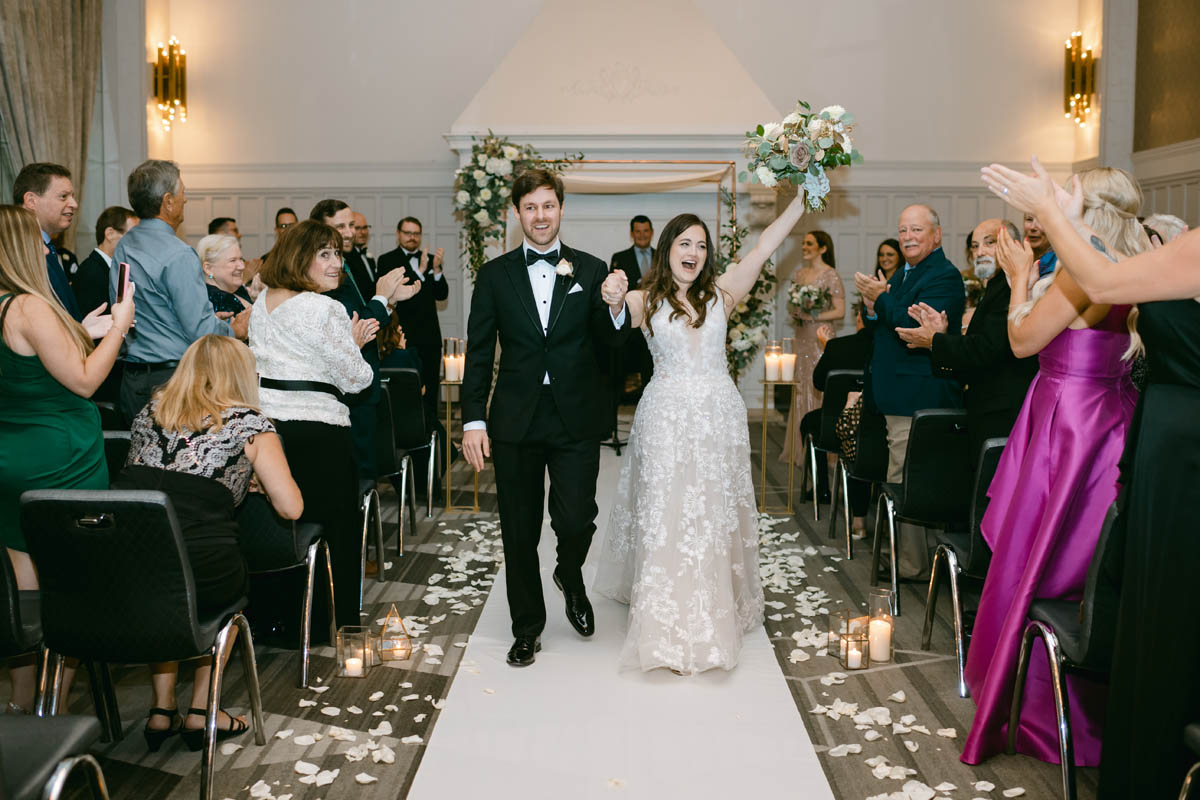 Time for a fun dance party! The bride and groom enjoyed every minute of their celebration. As a Jewish tradition, the band played the Hora as all the guests started dancing. Dan's parents participated in the chair lift, but did not try to hide their fear of falling!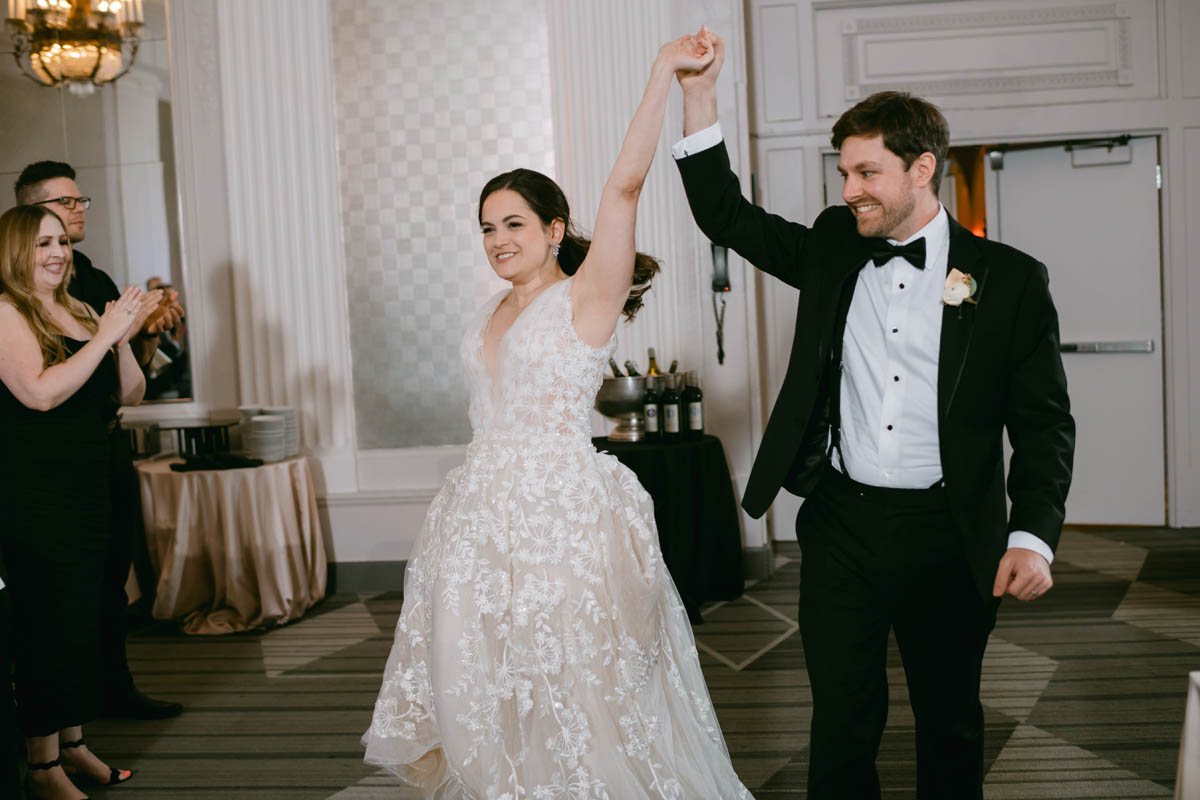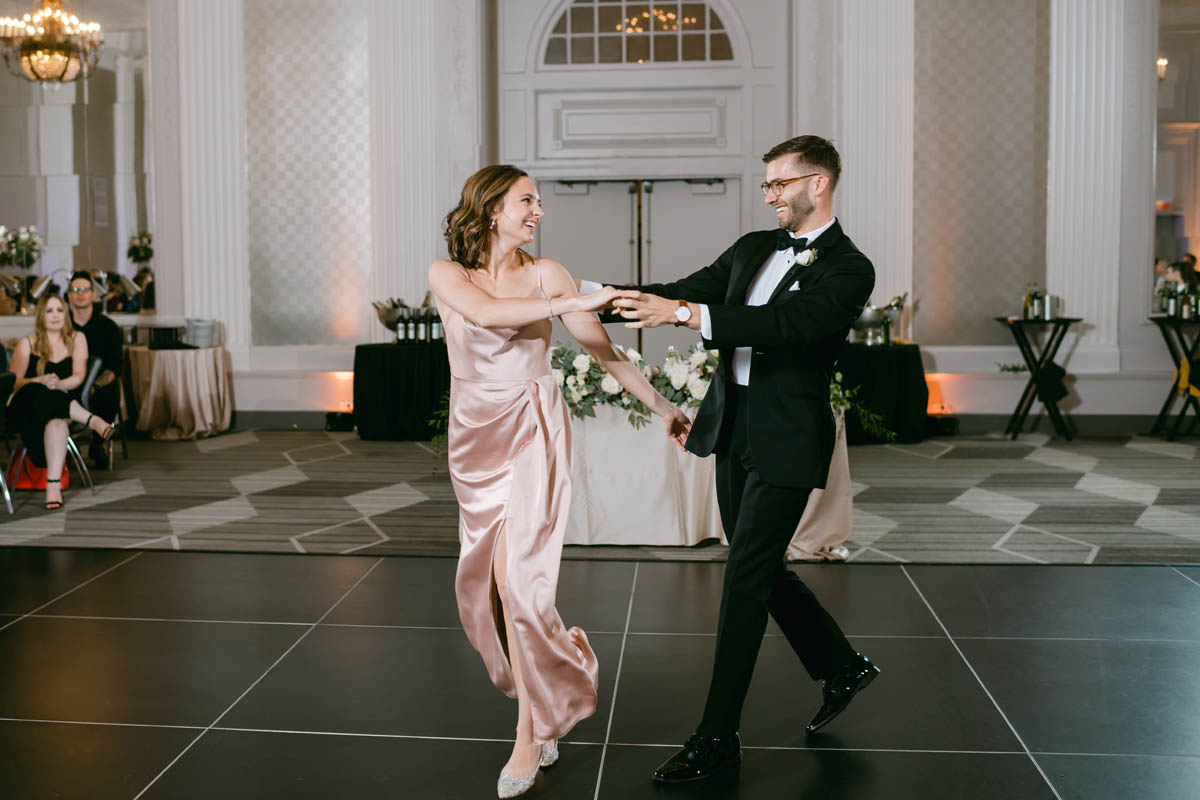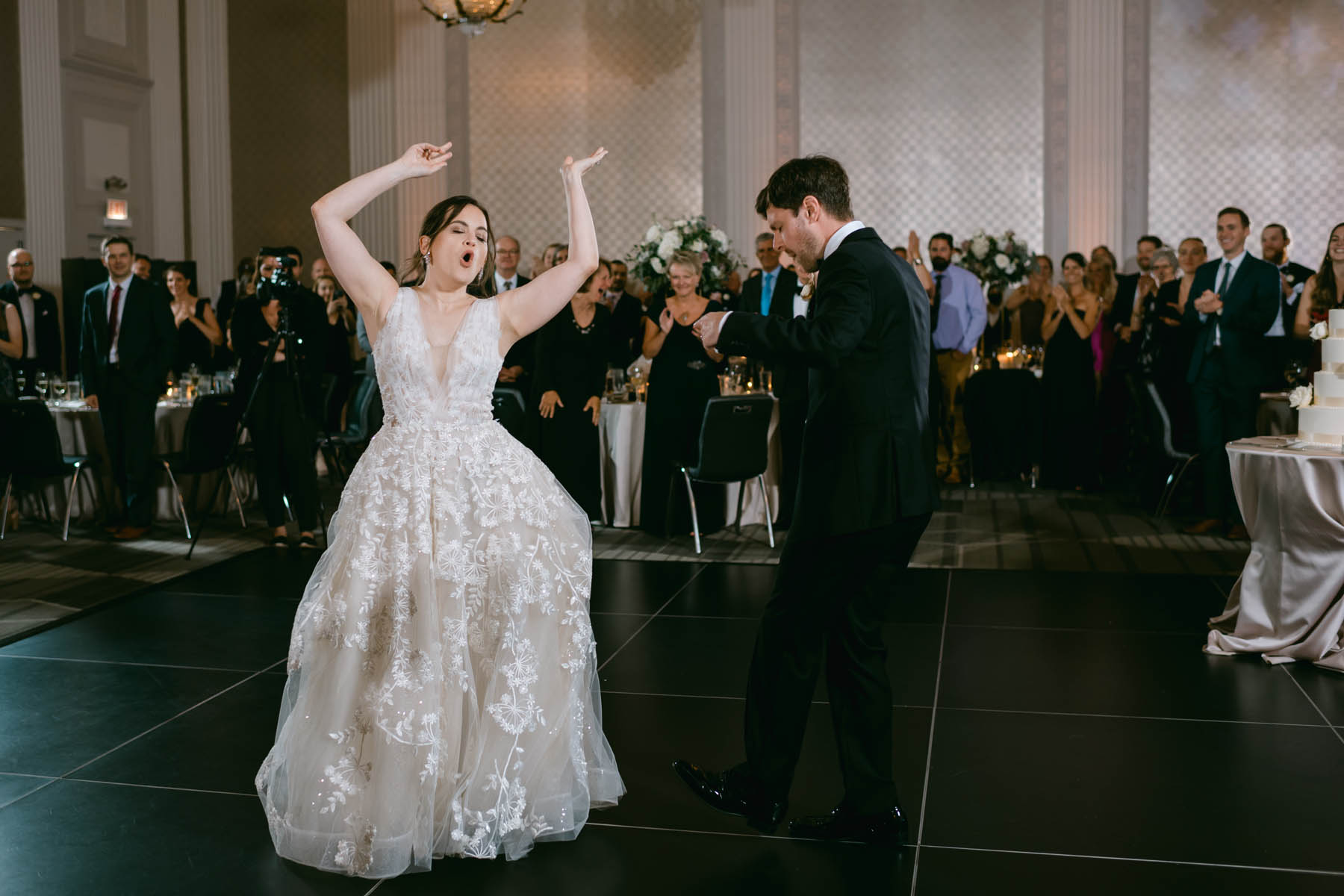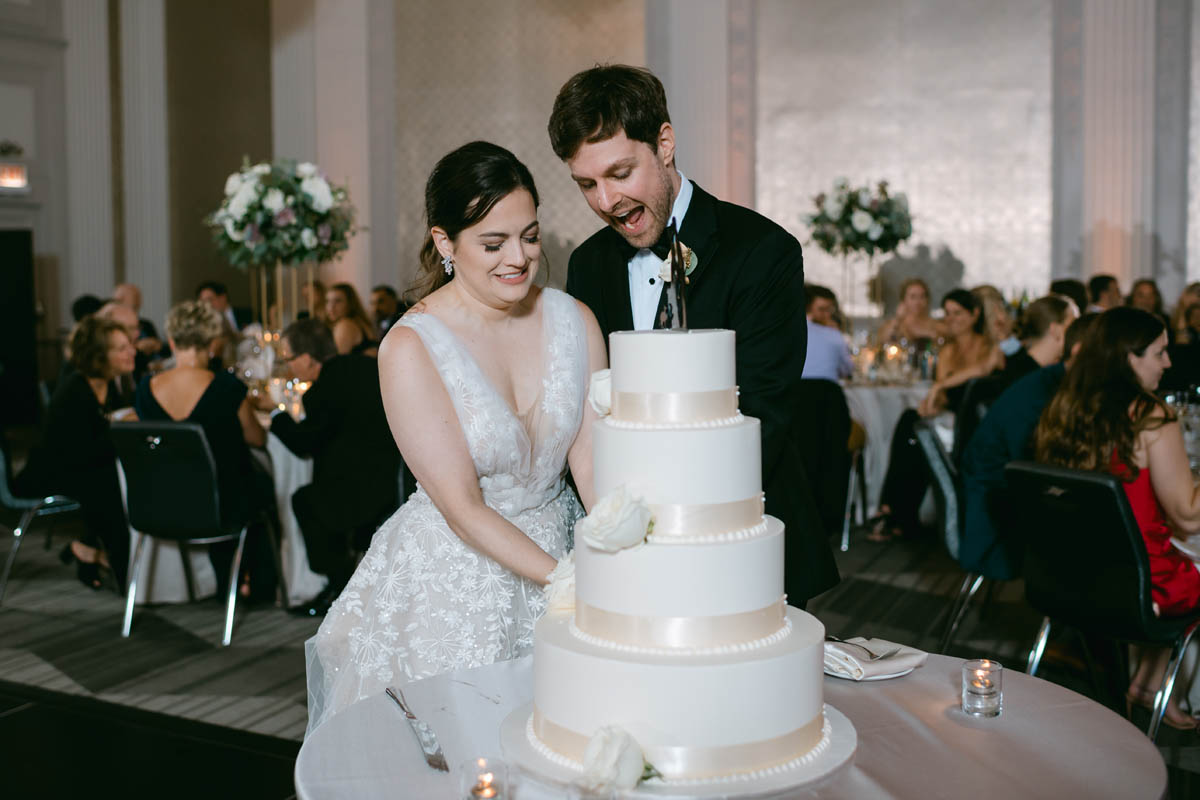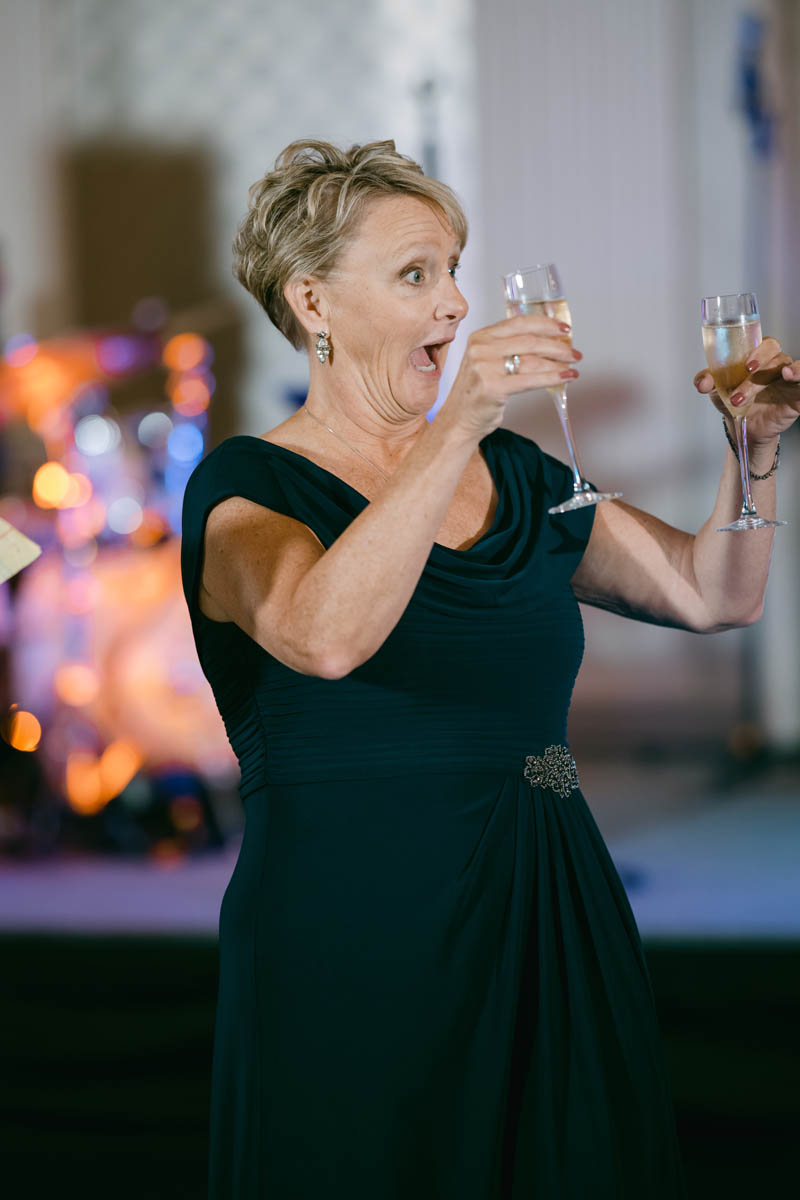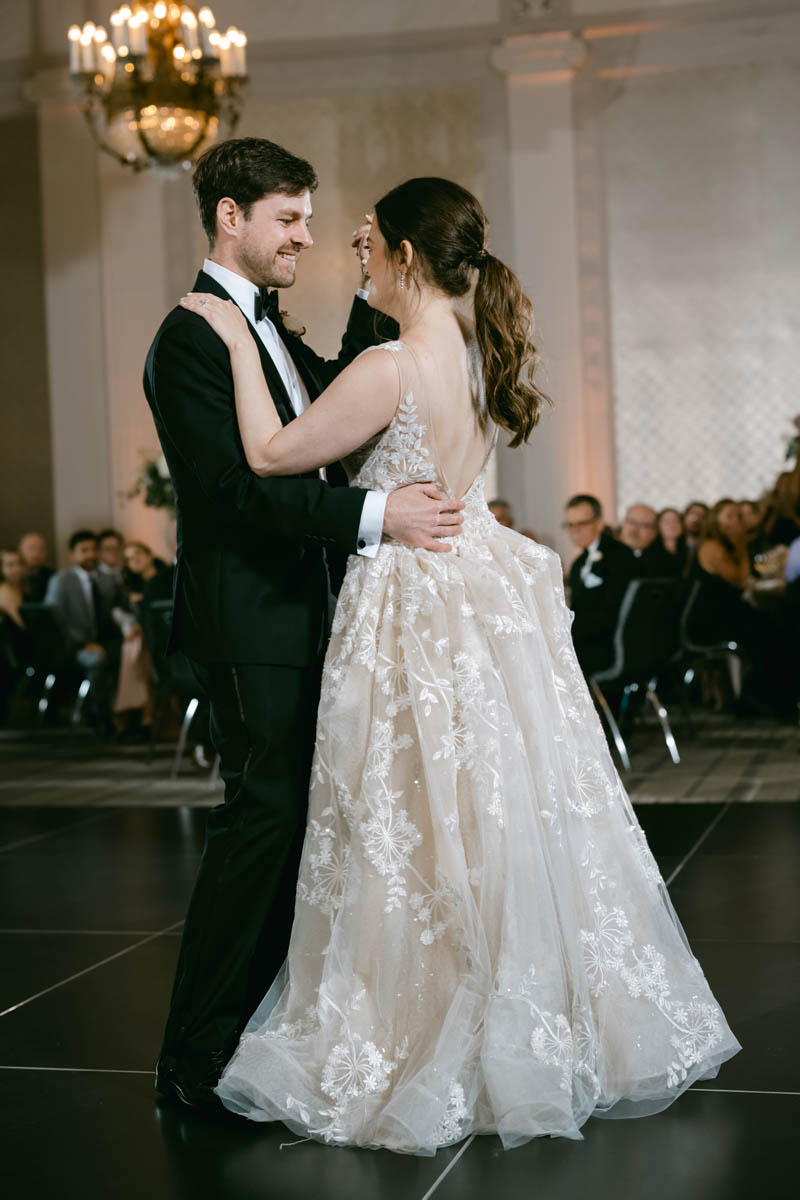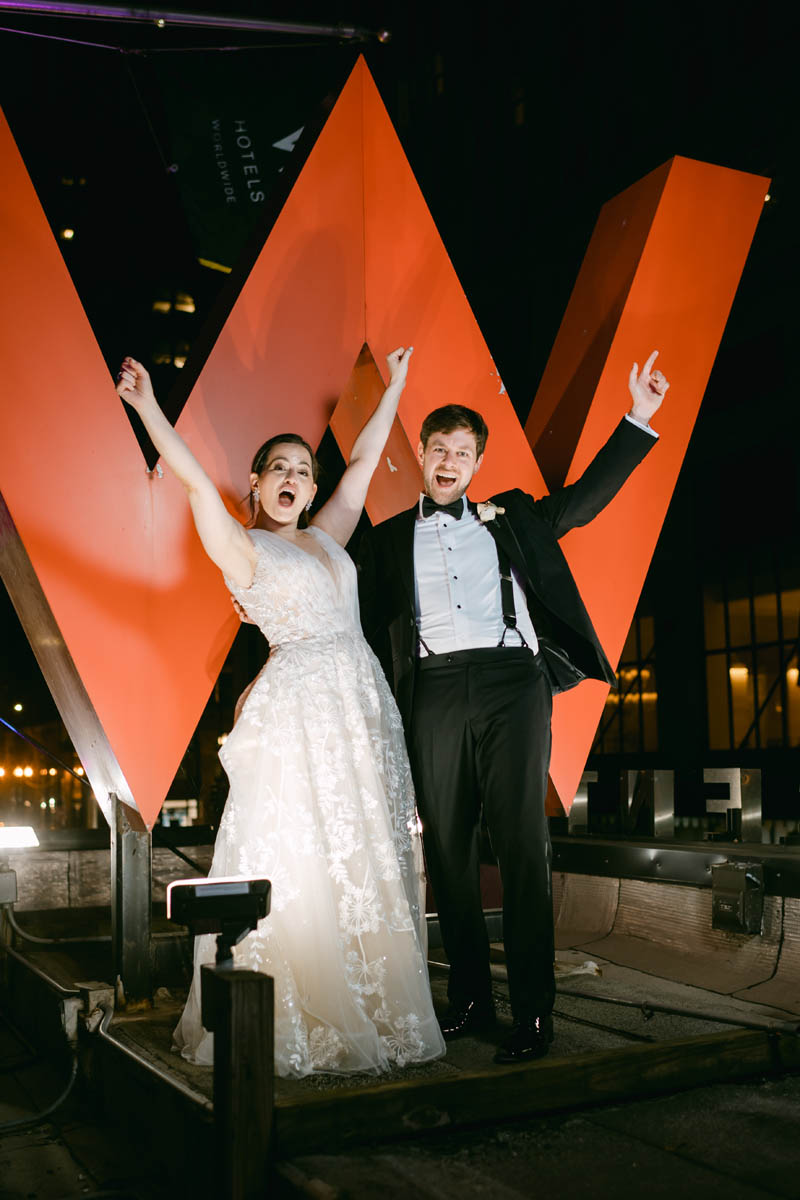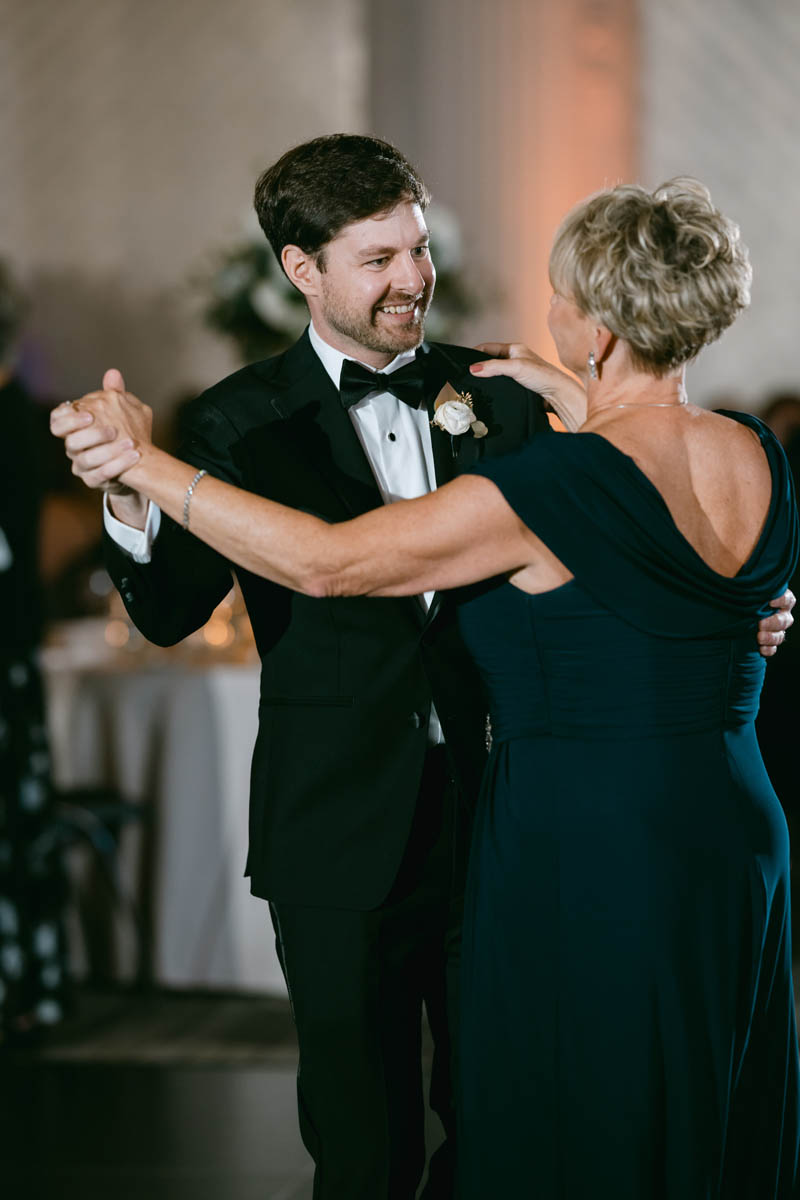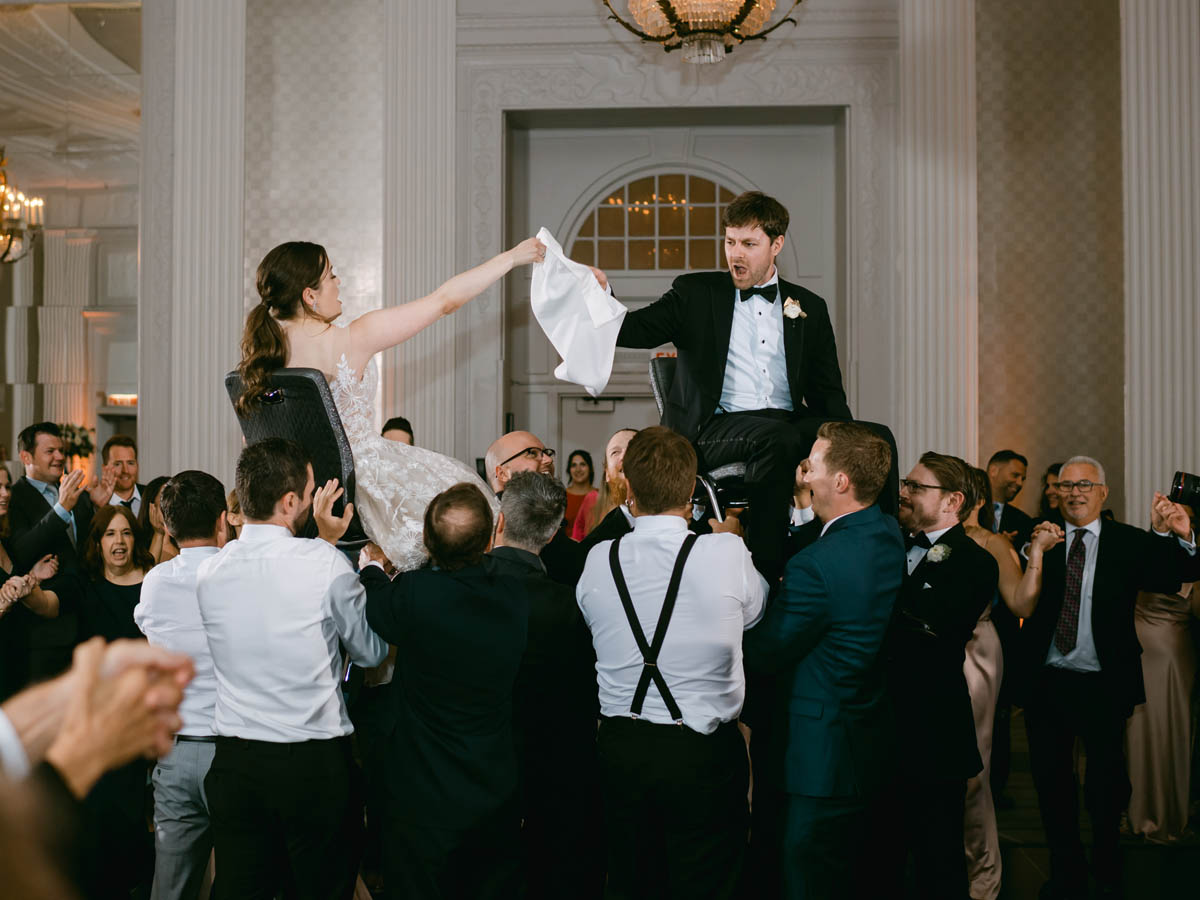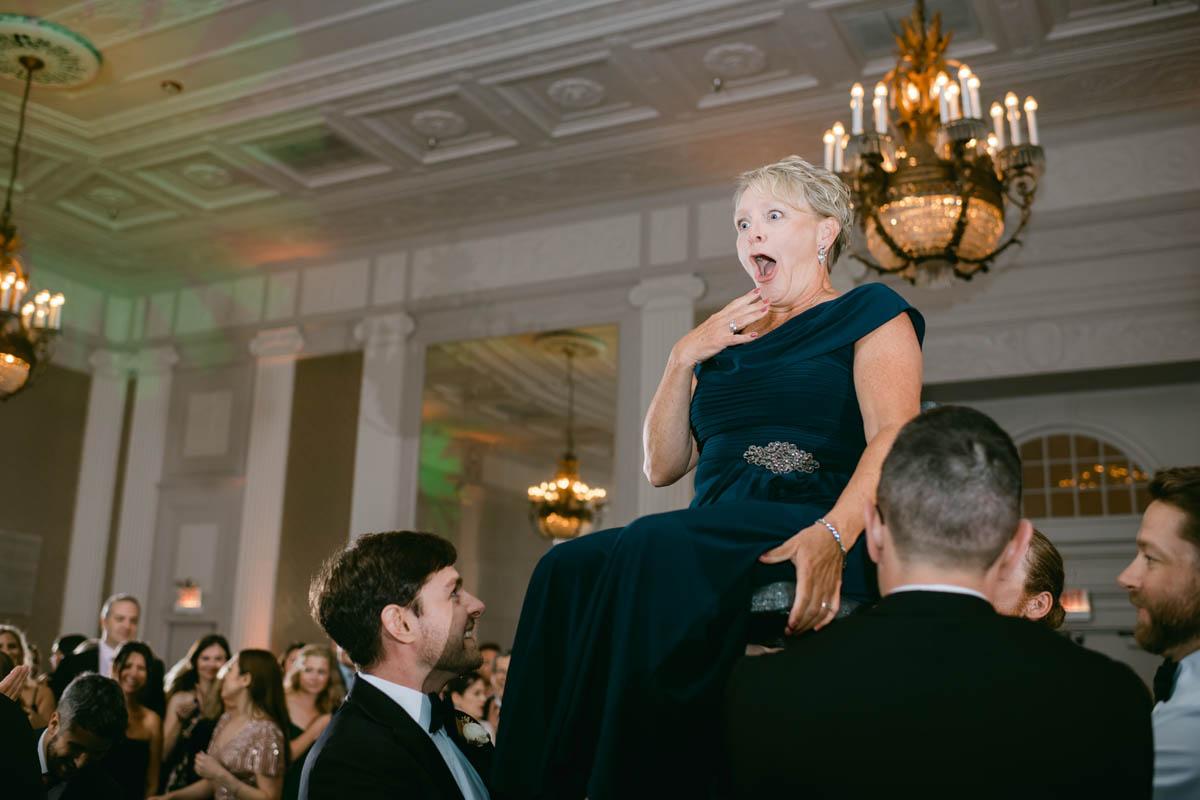 Ceremony/Reception - W Hotel City Center | Florals - Studio Poppy | Beauty - Hair by Alex Day | Video - Rhys Ladhani | Jams - Green Fourteen