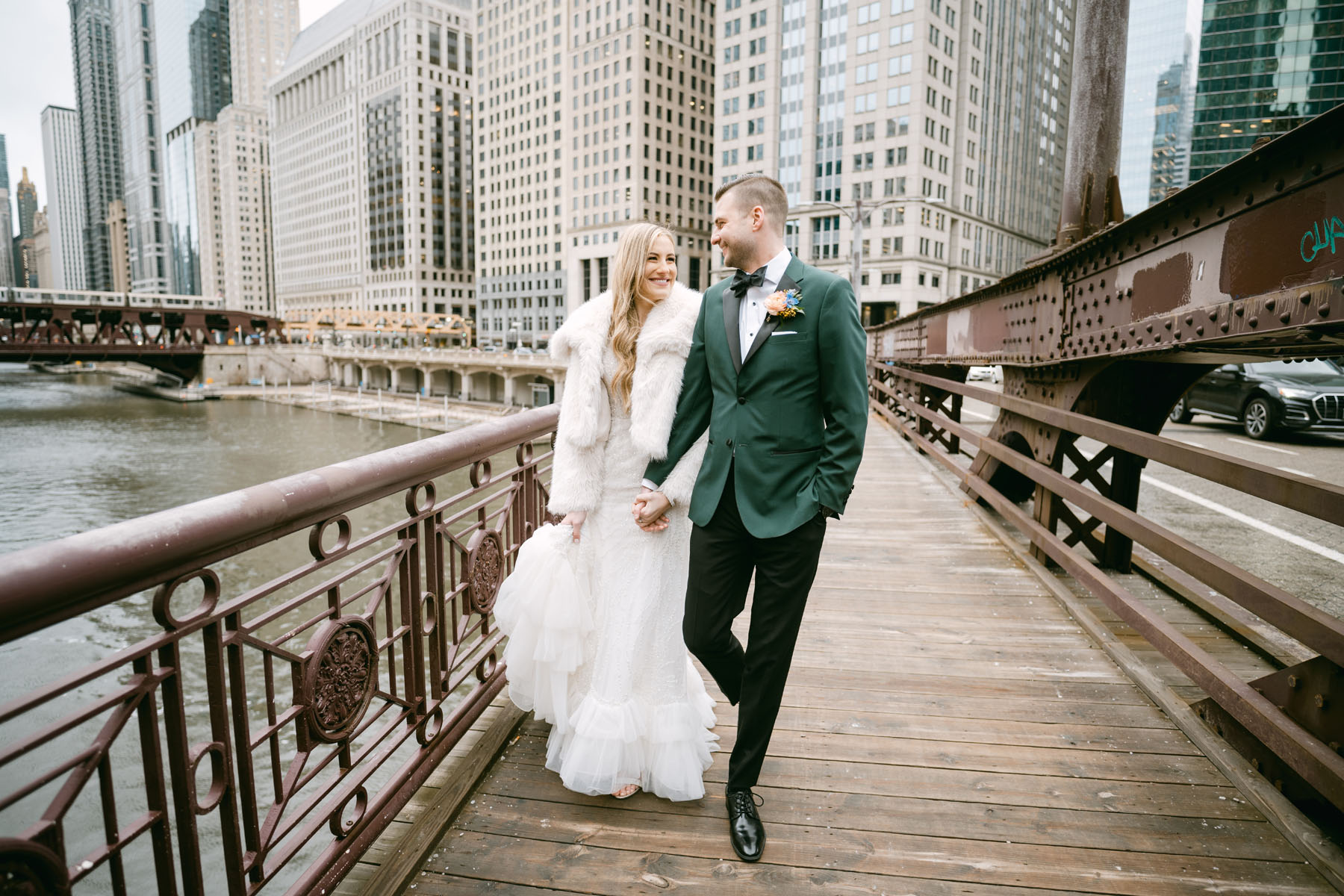 Bright tropical flowers and an Irish green winter wedding palette. Nicole + Tim's wedding was sentimental and beautiful.
Because Nicole was proud of her Irish heritage, so she made sure the Irish traditions were part of her details at her wedding Old Post Office. She wore her grandmother's wedding ring. And she attached a clauder pin to her bouquet.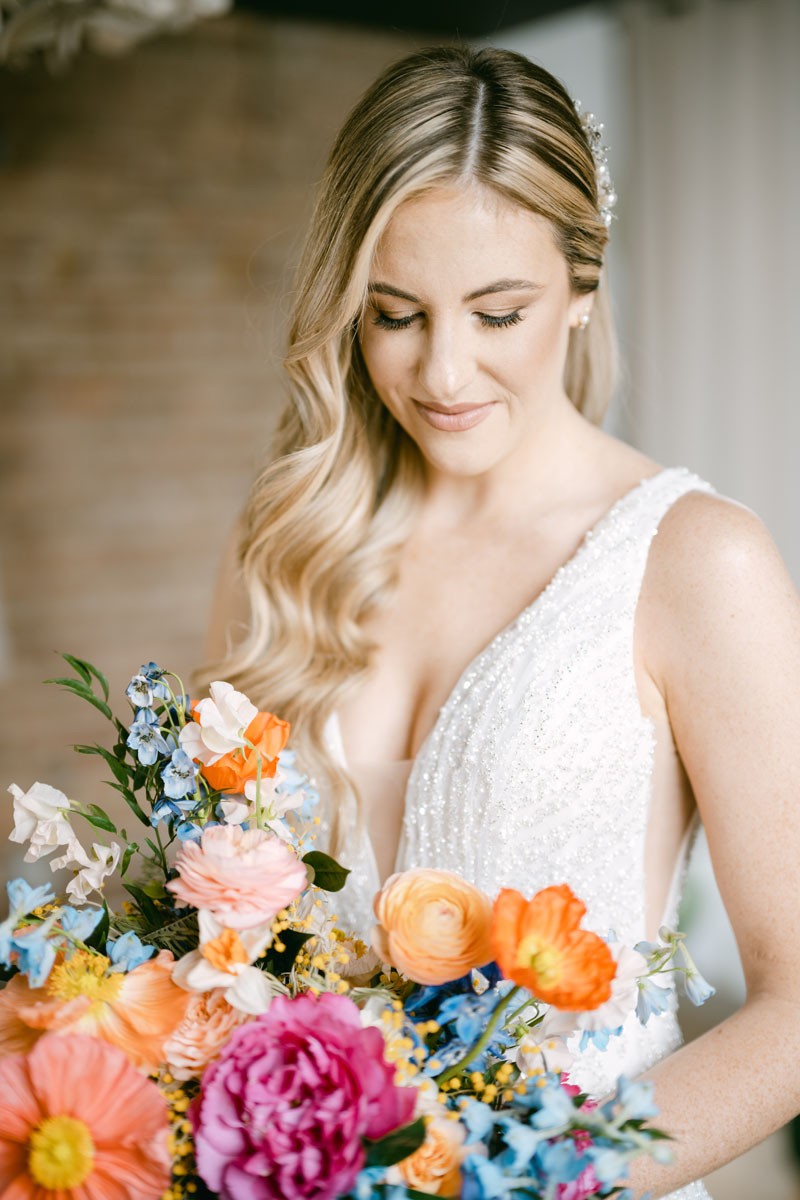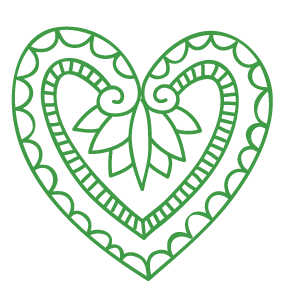 Nicole + Tim had the most beautiful day for their winter Walden wedding!
Nicole has style for days! With sparkly wedding shoes she borrowed from a friend, every part of her look was lovely. She carried the emerald green winter wedding palette through every detail of the day from the invitations to the groom's tux jacket.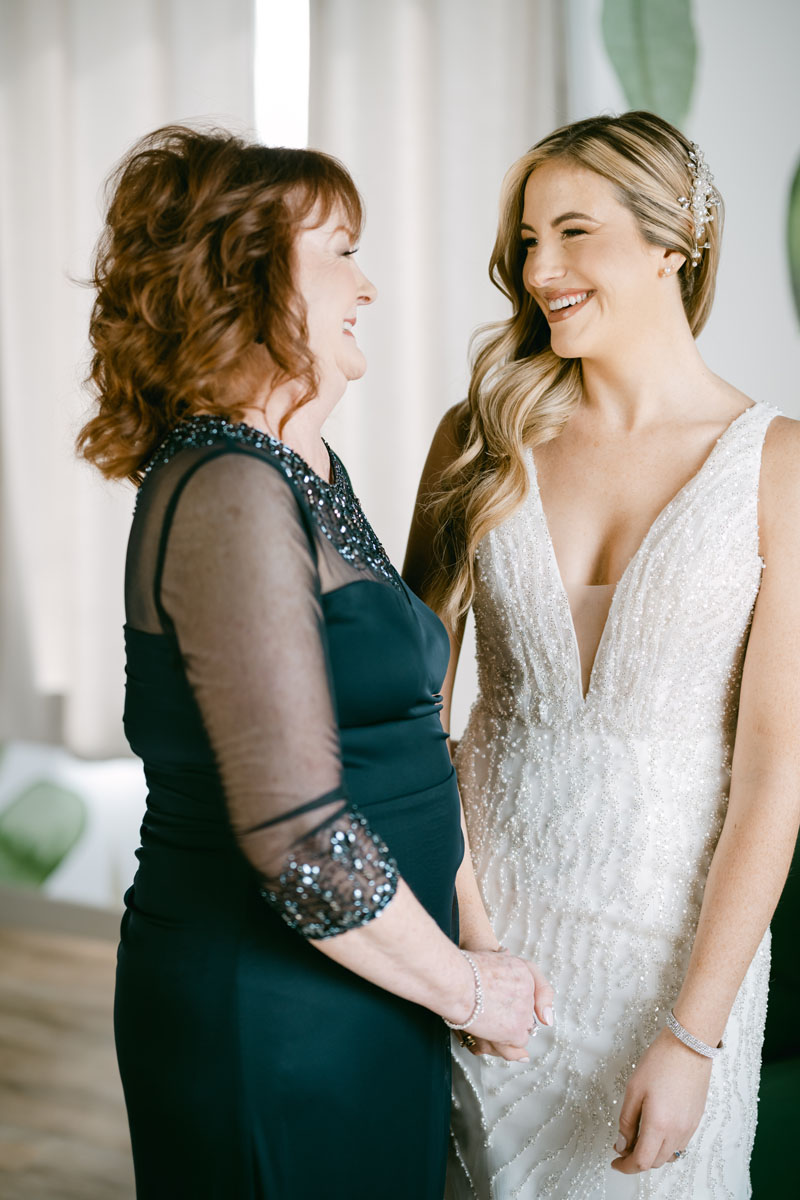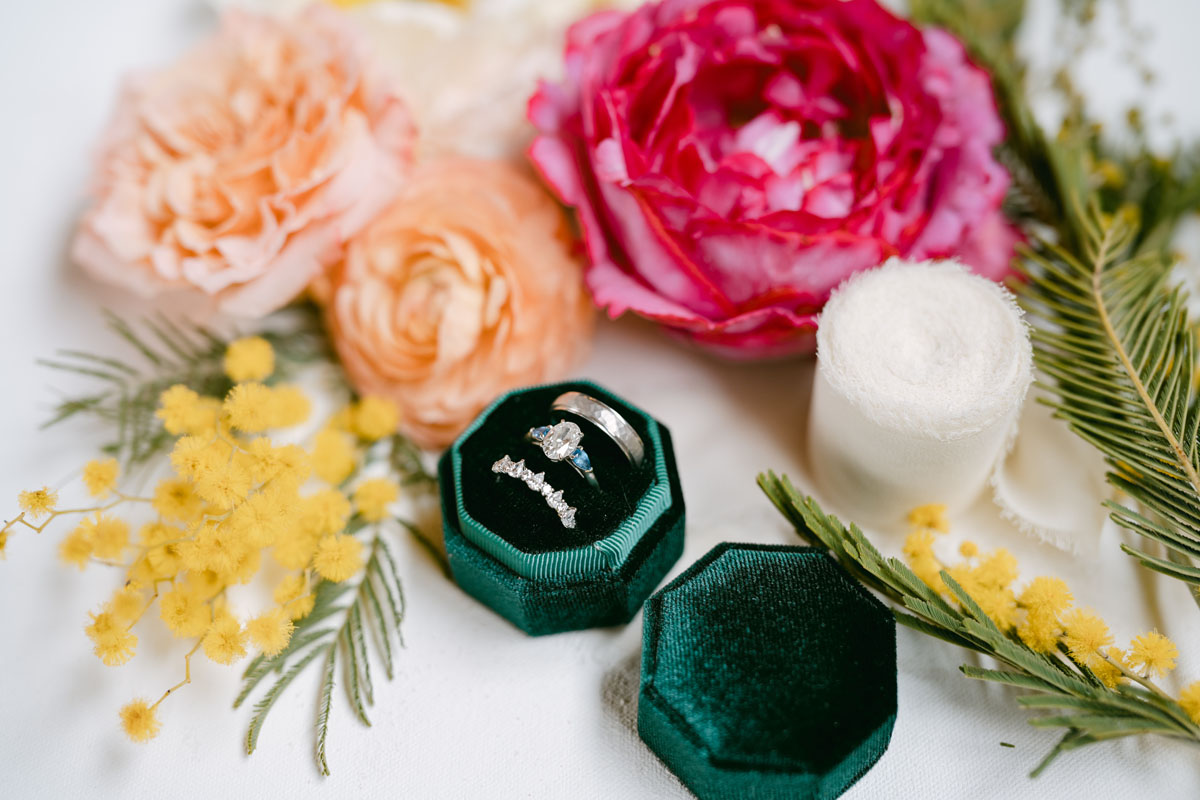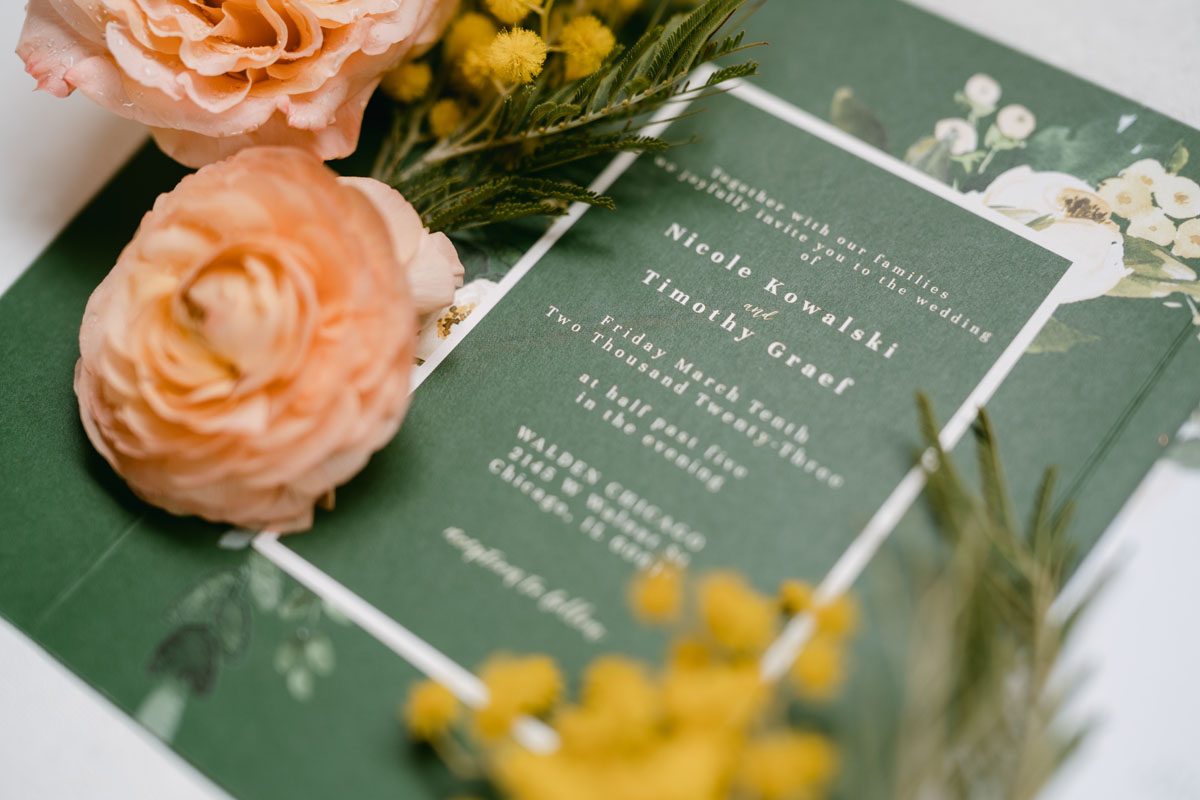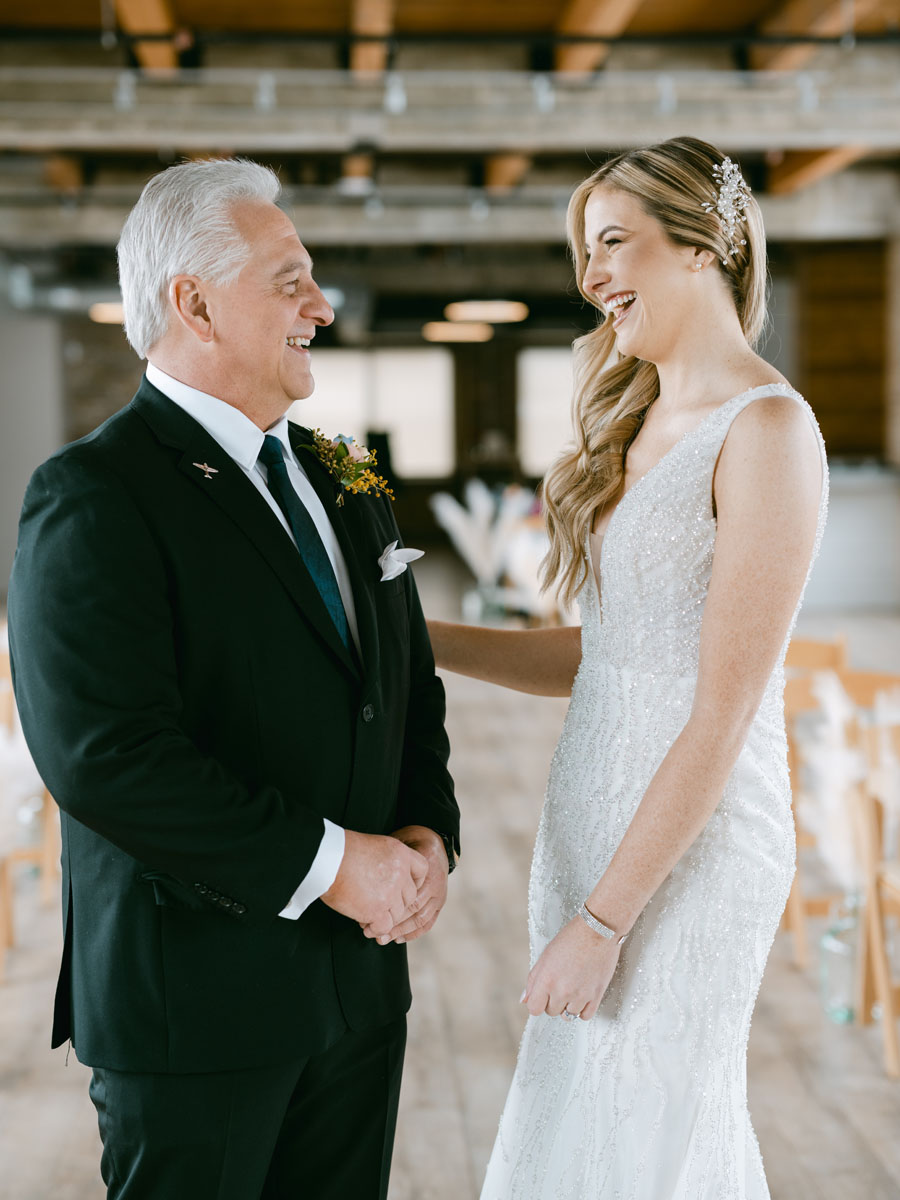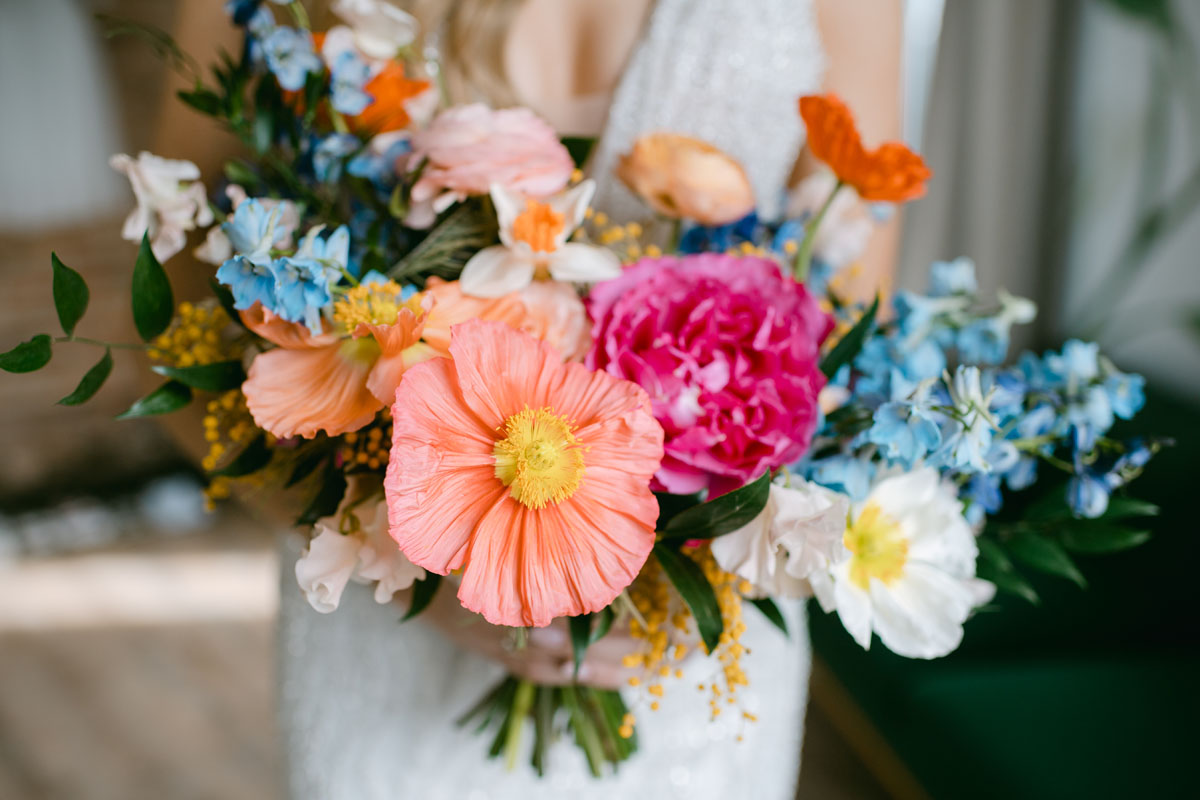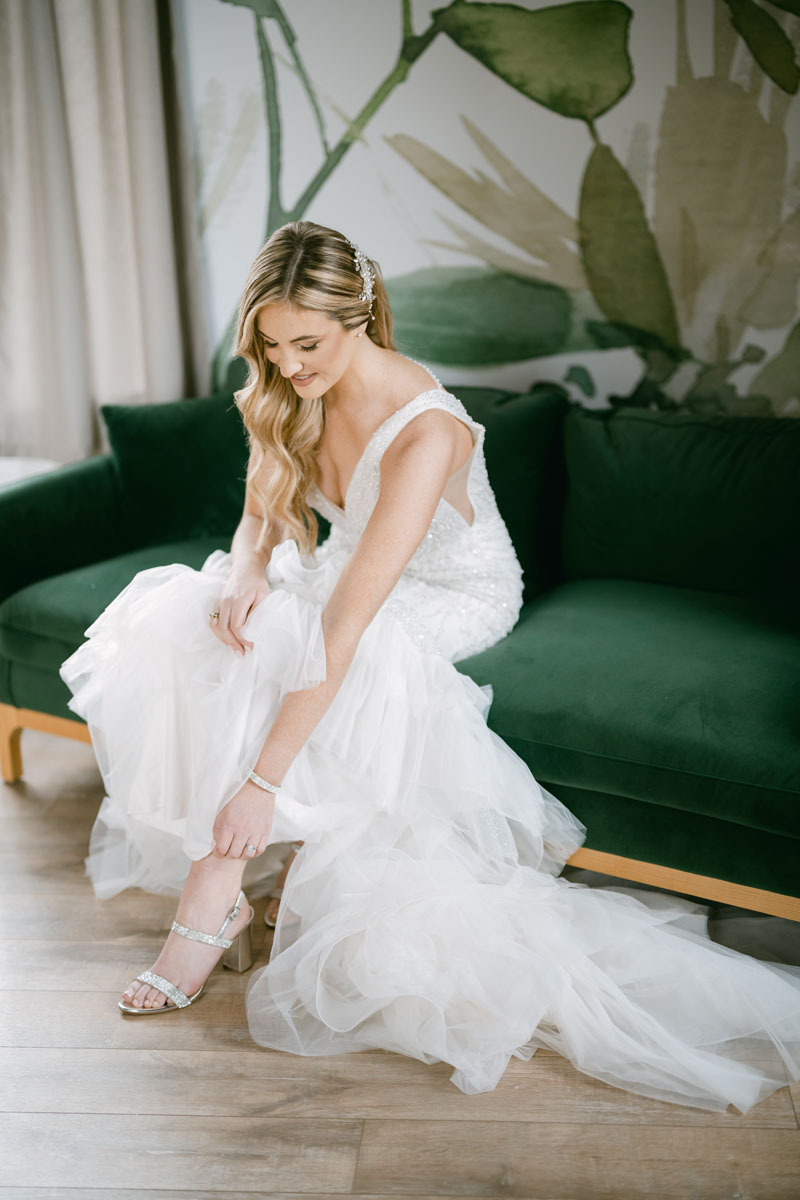 Before she could see her sweet groom decked out in his emerald green tux, Nicole first saw her Dad for the first time as a bride. He Dad was so adorable! Once he saw his daughter in her sparkly white wedding dress, he couldn't hold back the tears.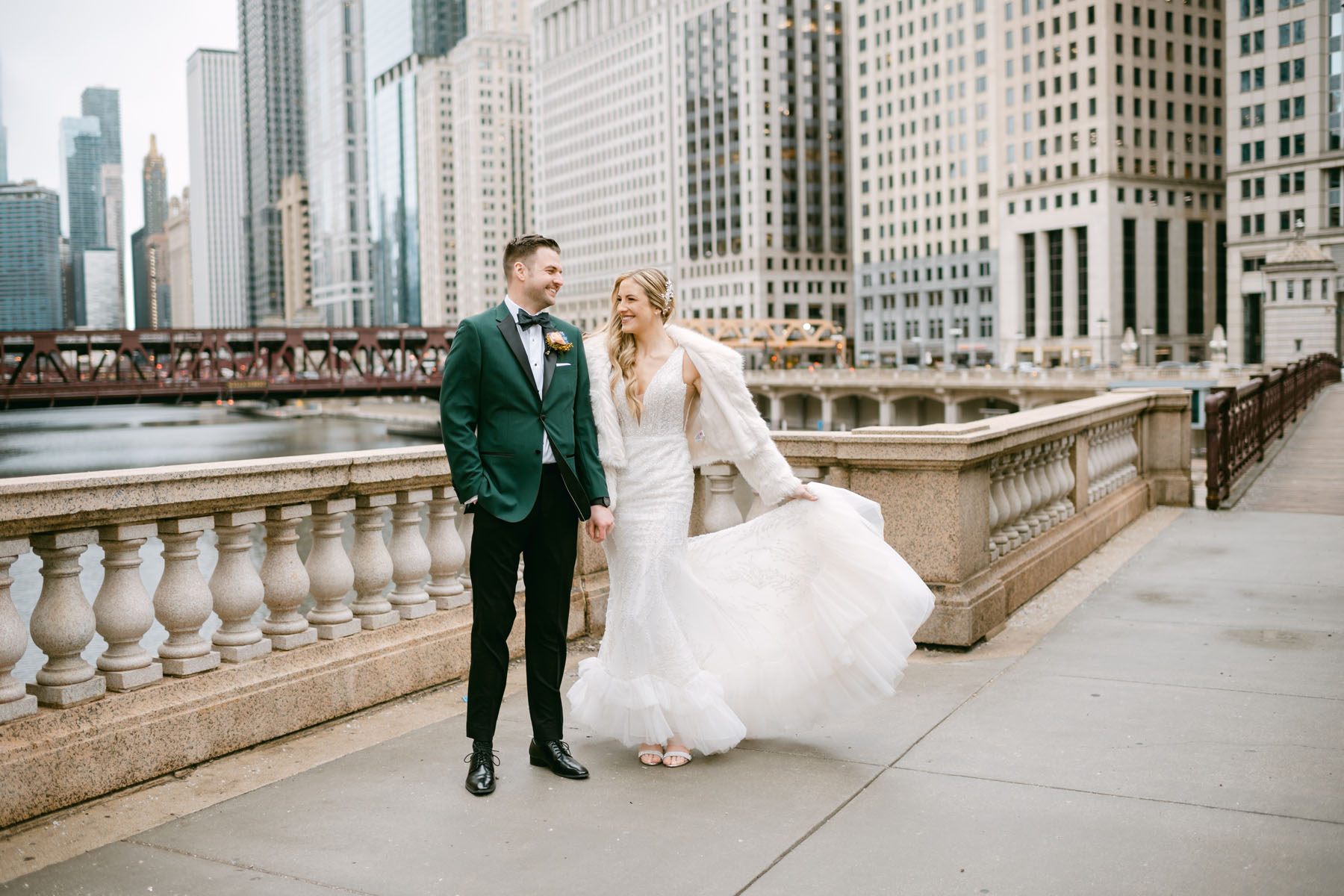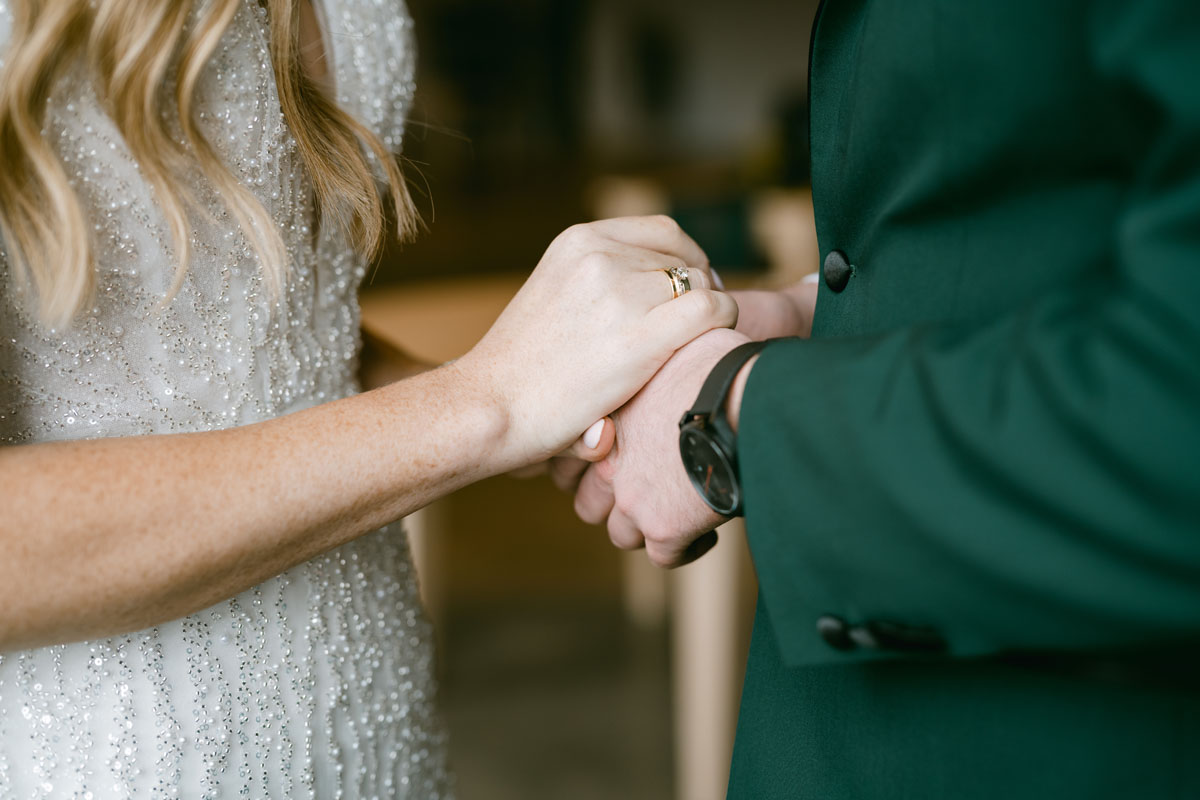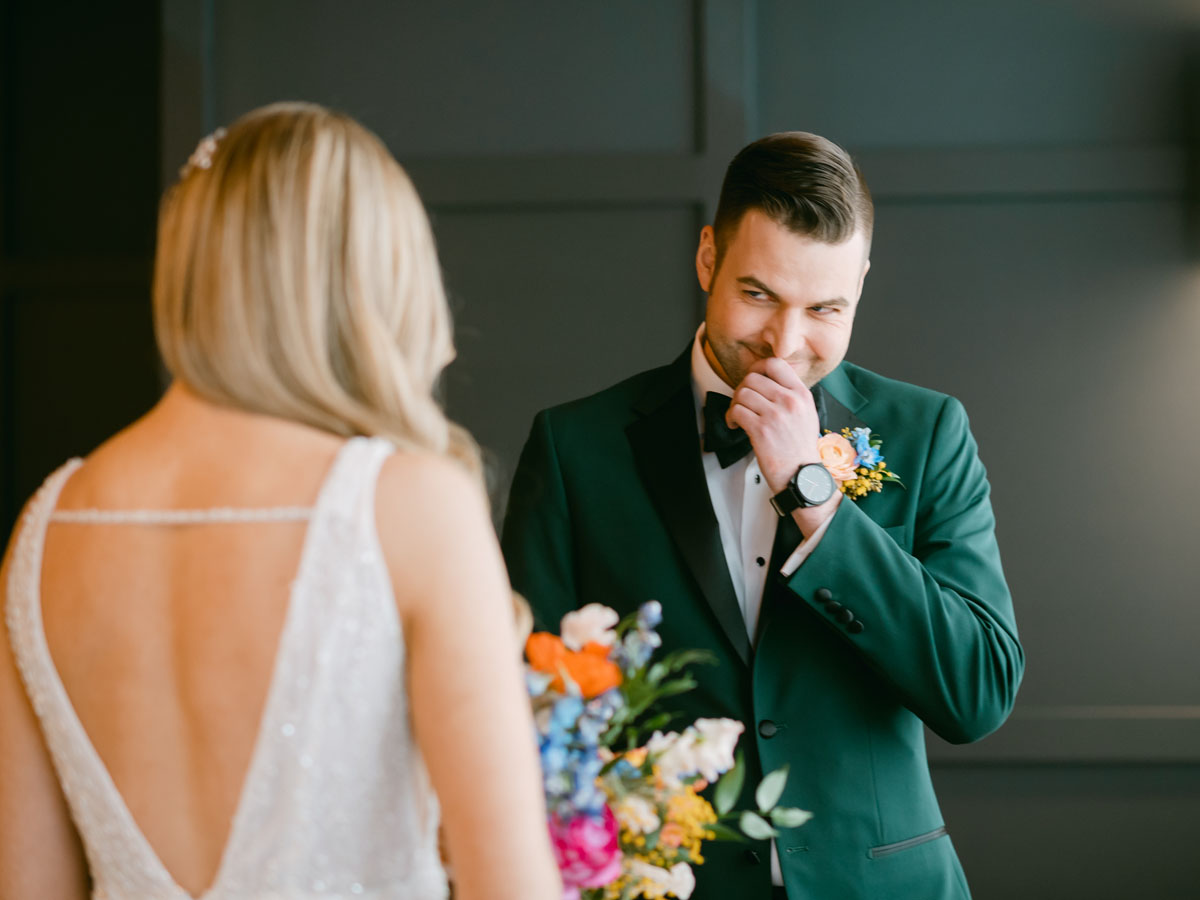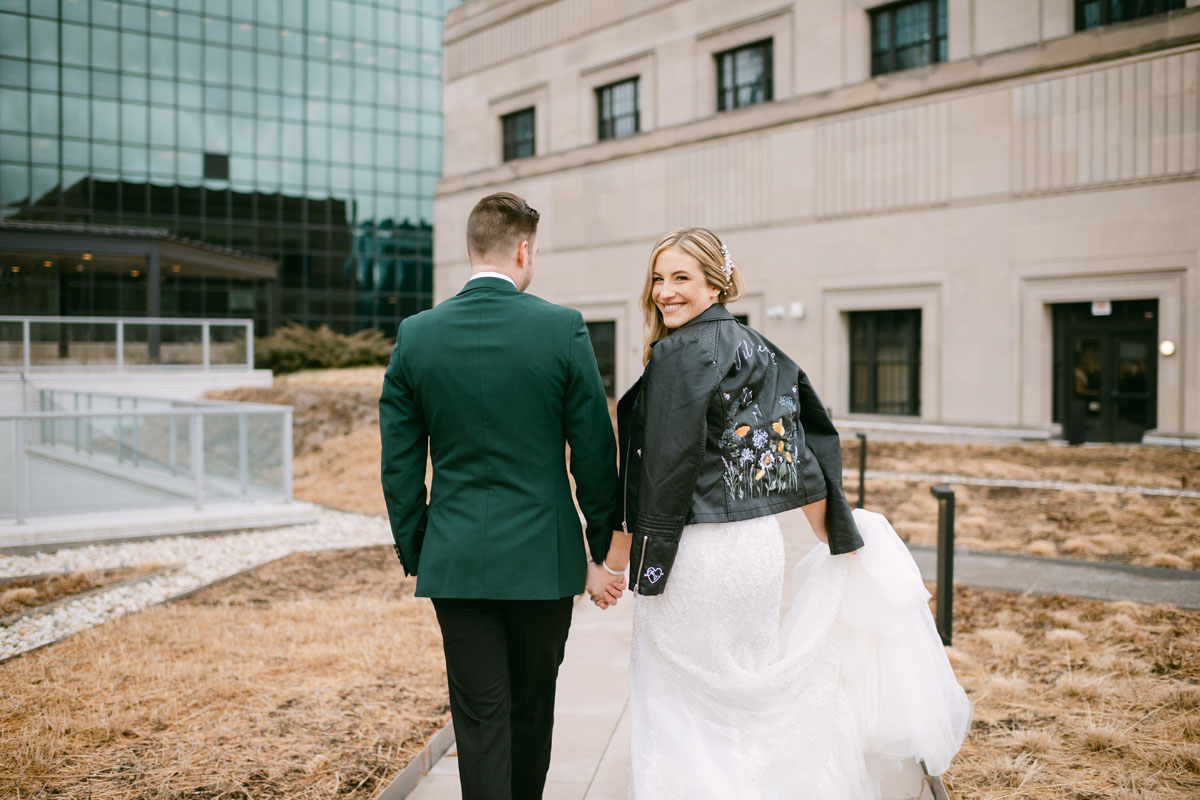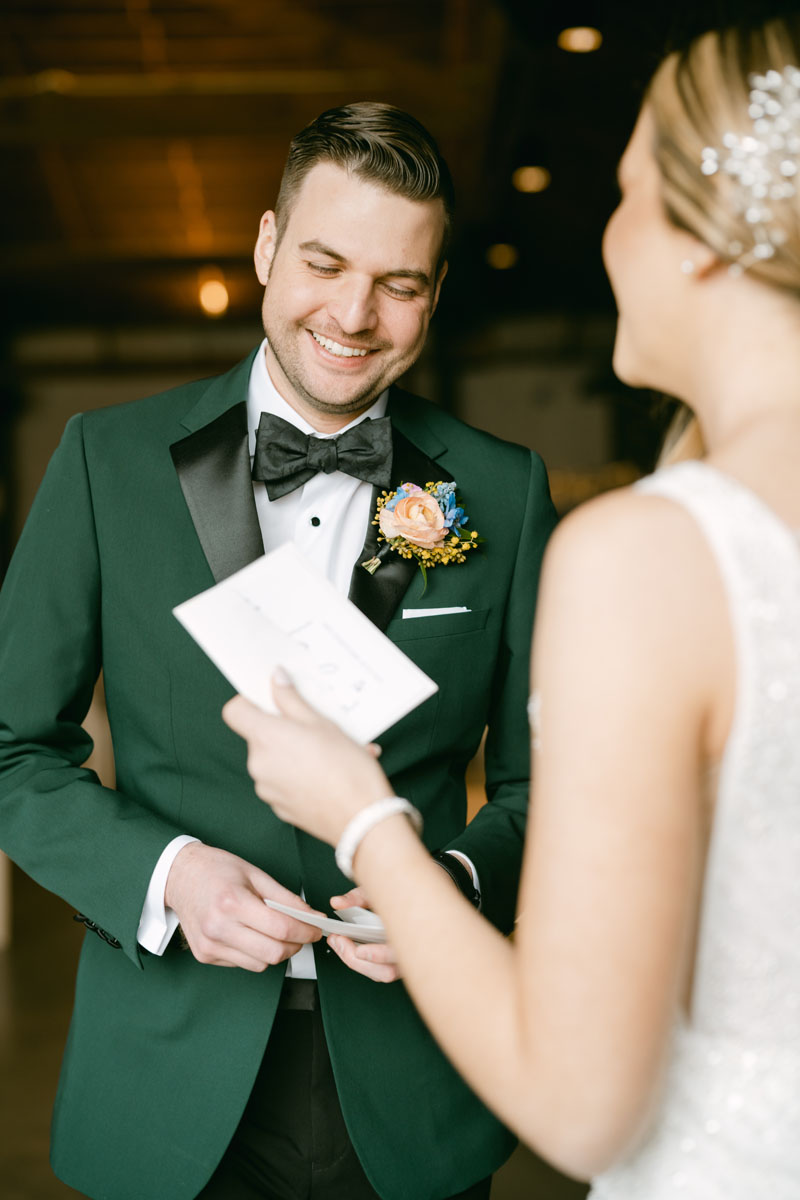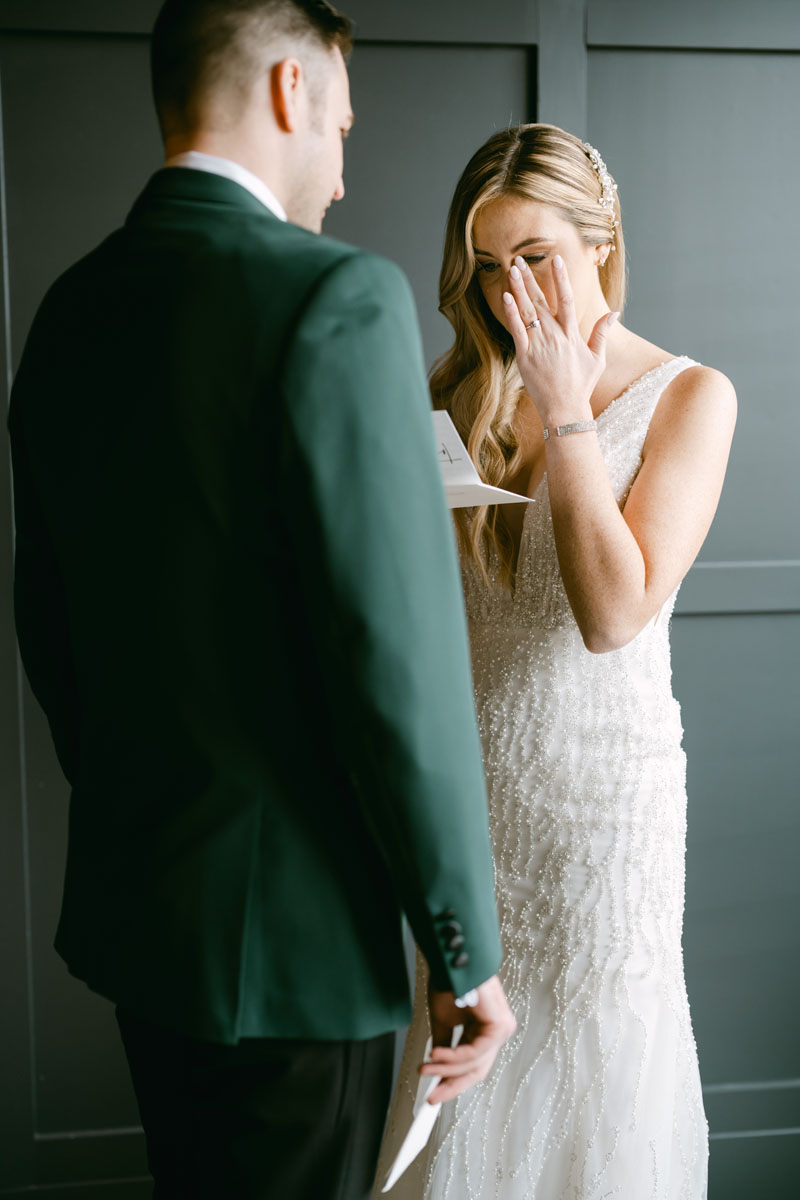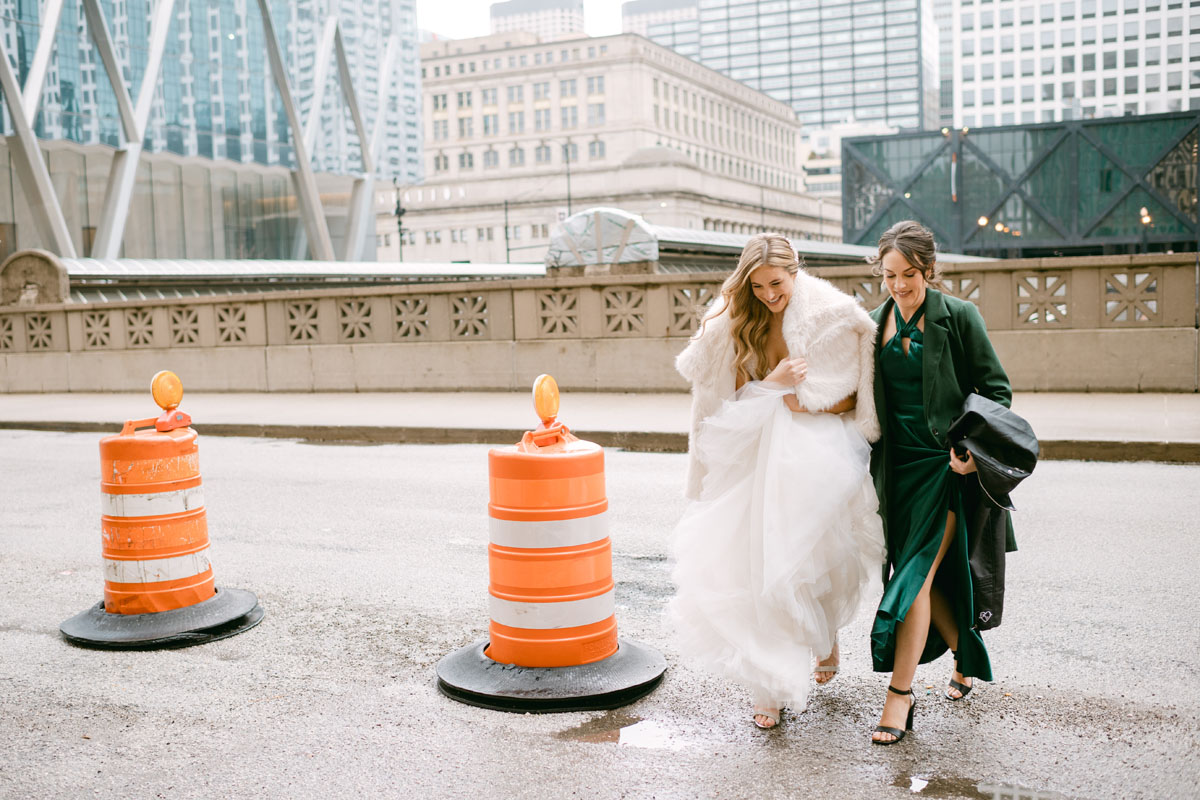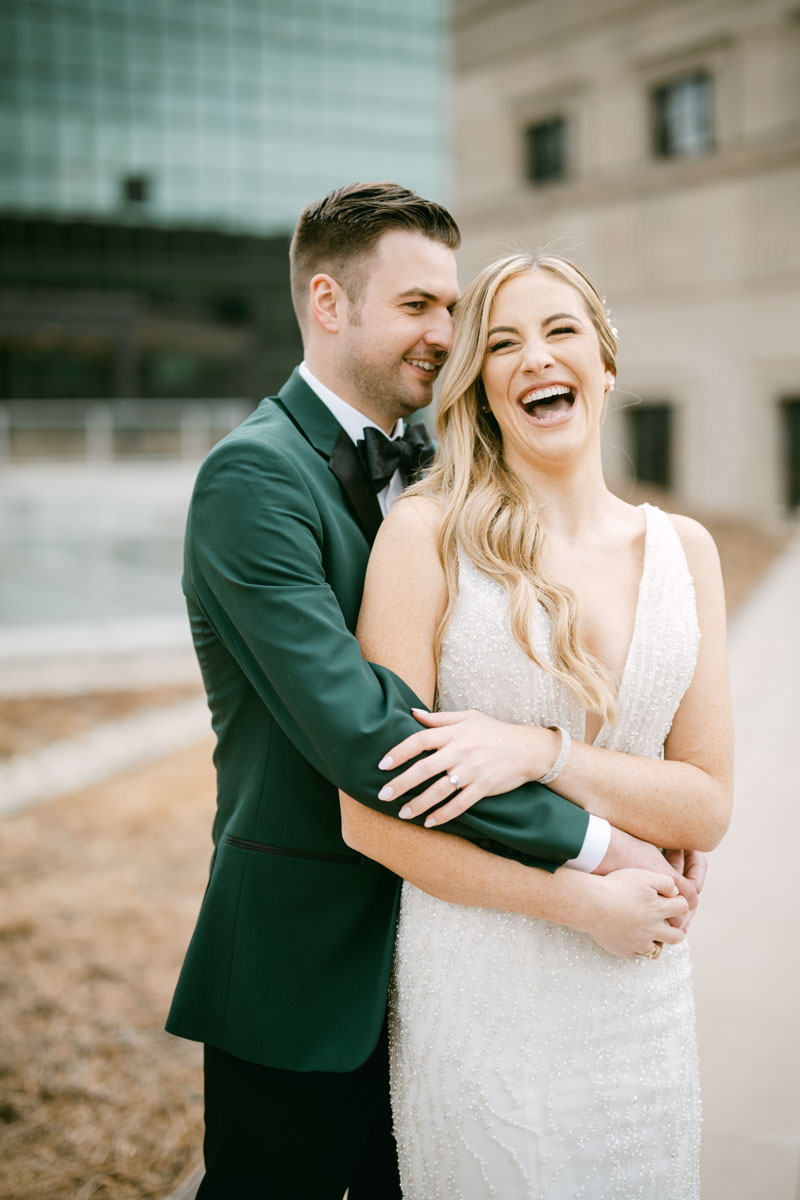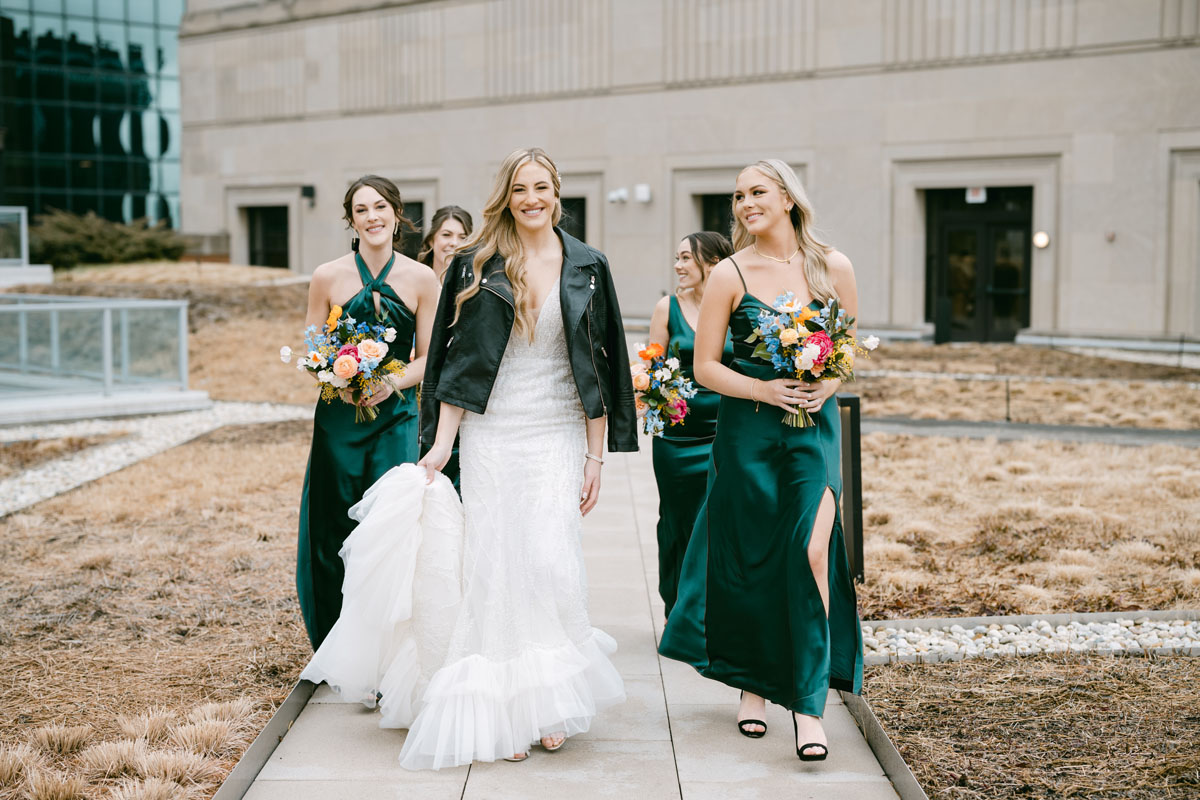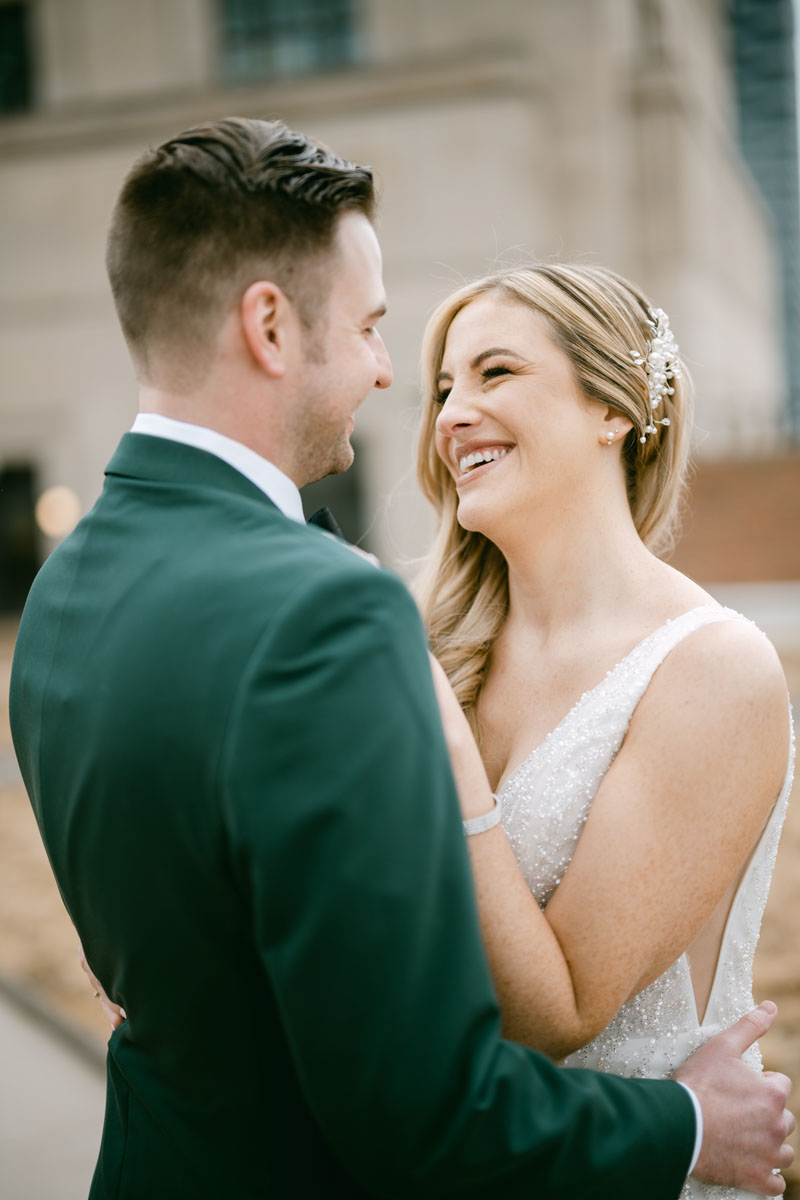 Wanting a moment to remember, they they read sweet letters to each other after their first look. Their letters were so romantic.
For a unique spot, they decided to take photos at the historic wedding Old Post Office.
With her chic leather wedding jacket, the bride and groom headed up to the rooftop. The terrace on the roof has a view of the tallest surrounding buildings, including the iconic Sears tower.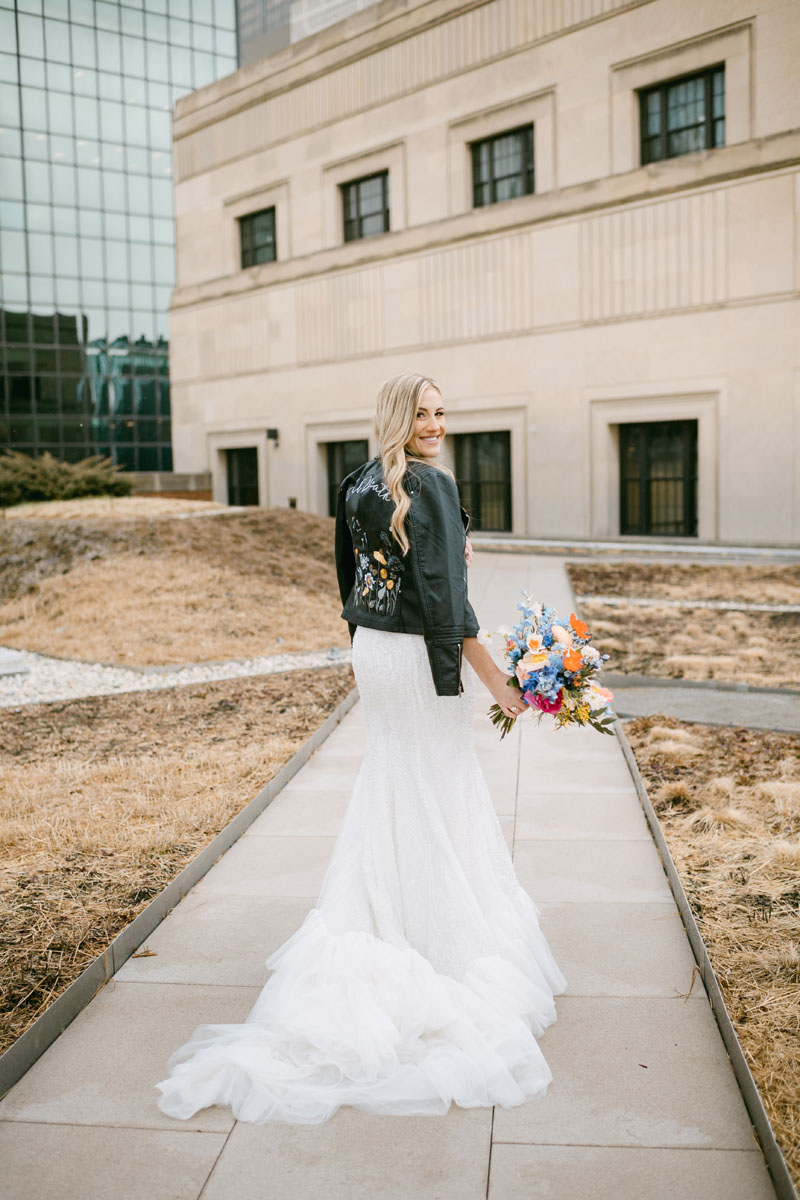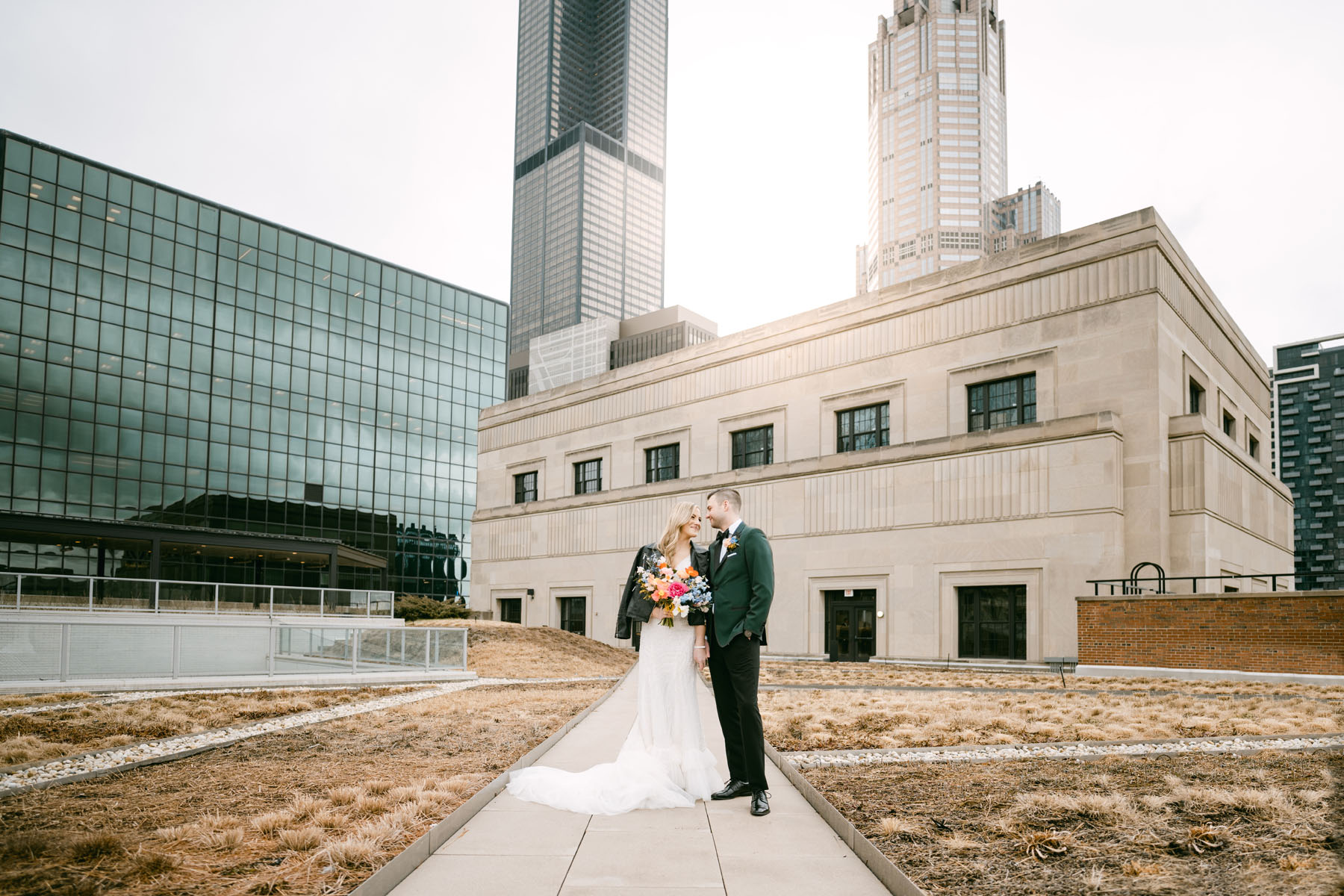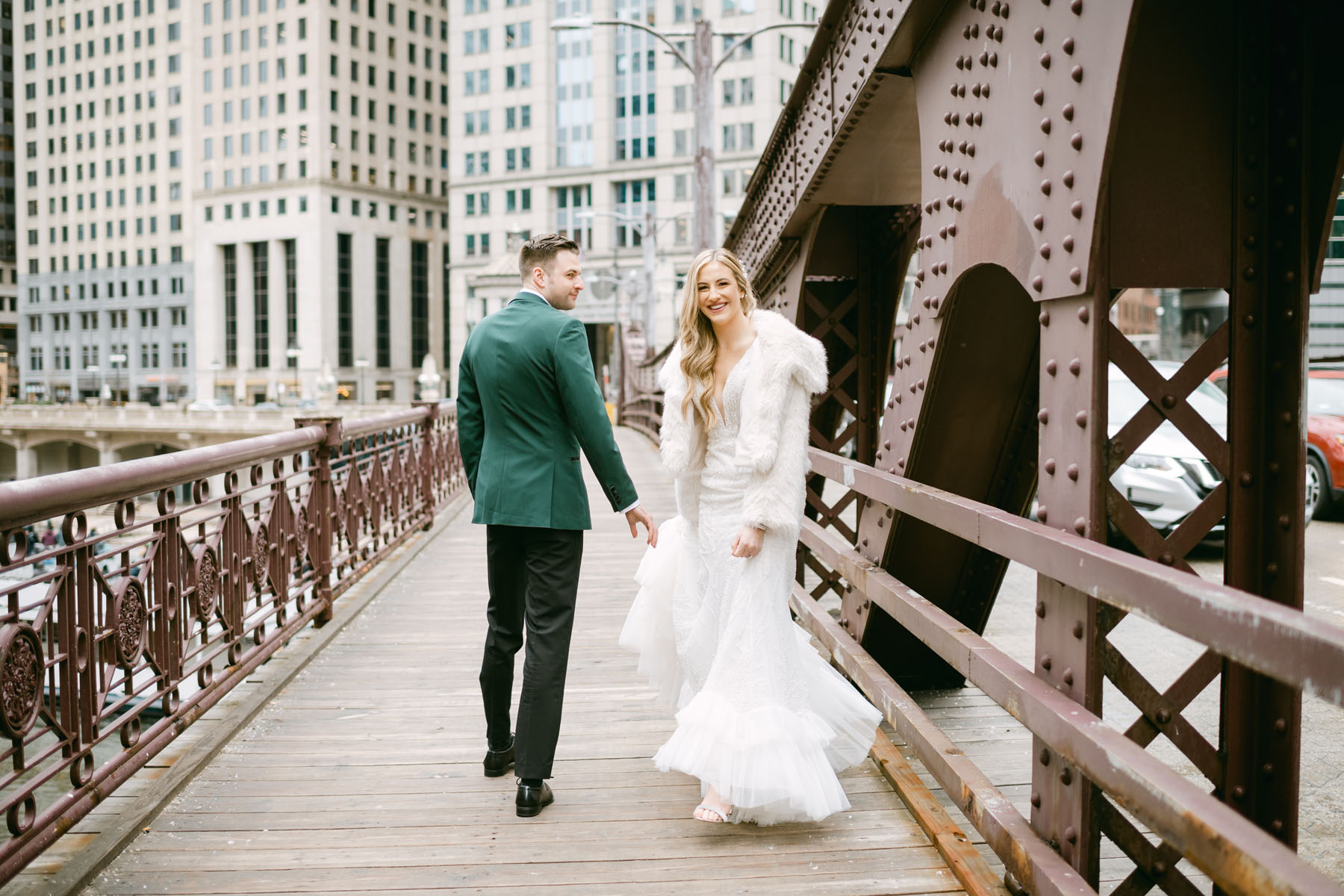 Before their Irish green wedding ceremony at Walden, they were greeted by the most adorable part of the wedding party. Nicole's face just lit up seeing the ring bearer in his cute matching emerald green tux! Before the bride walked down the aisle with her Dad, the ring bearer proudly walked down the aisle carrying a "here comes the bride" sign....but backwards. It was almost cuter this way!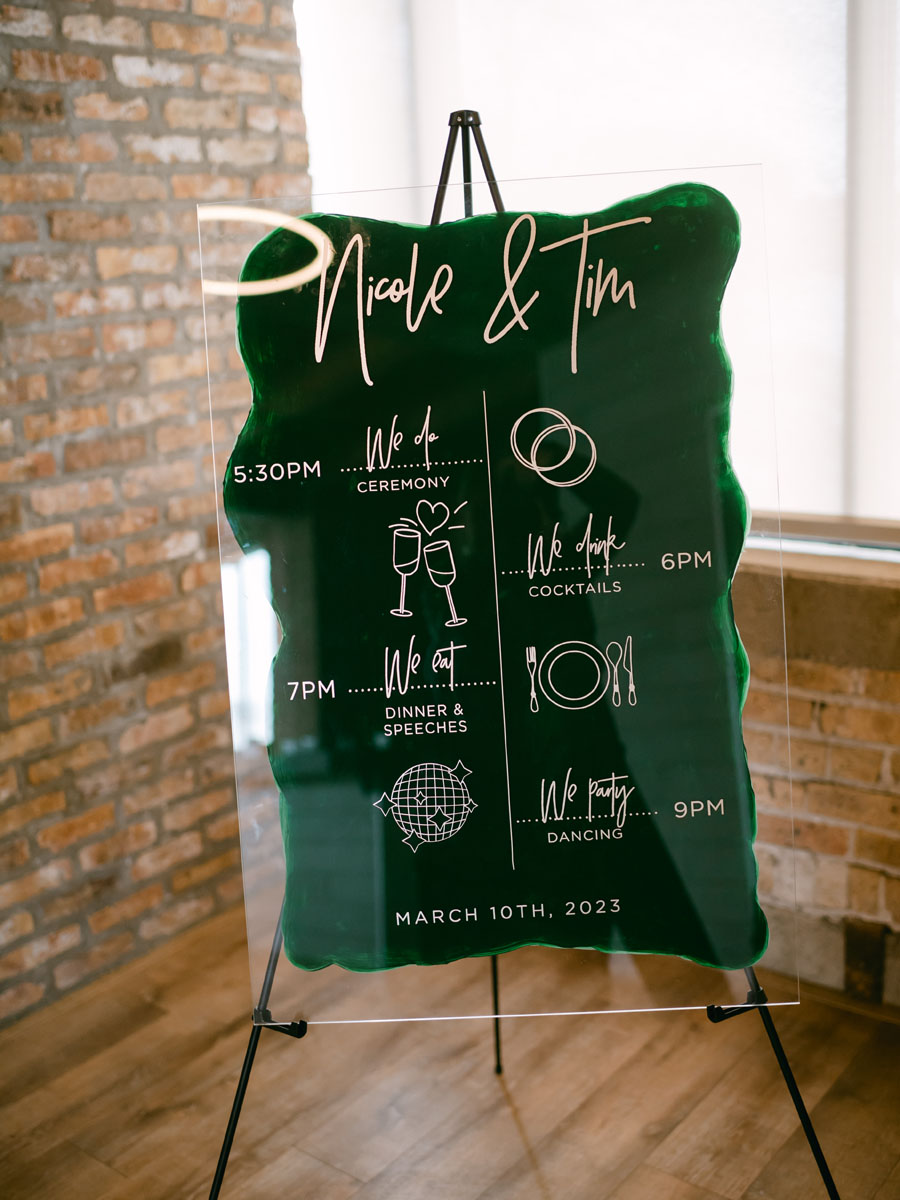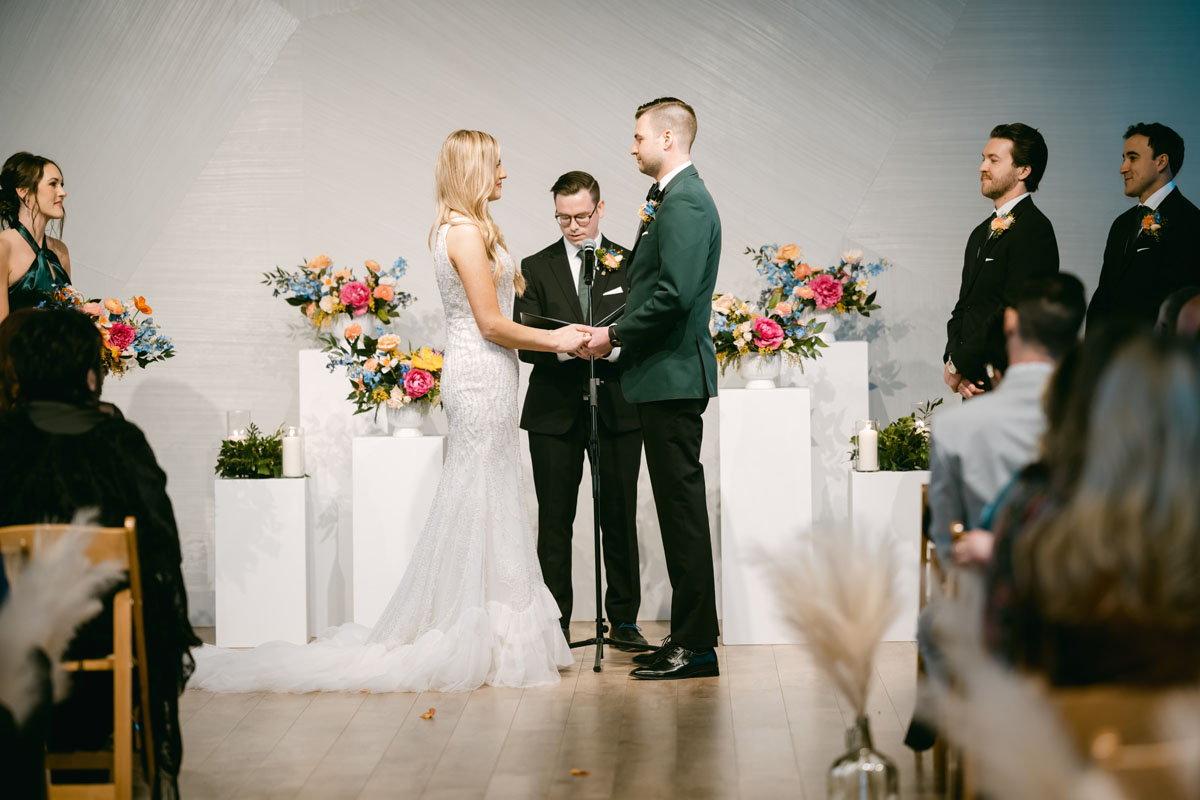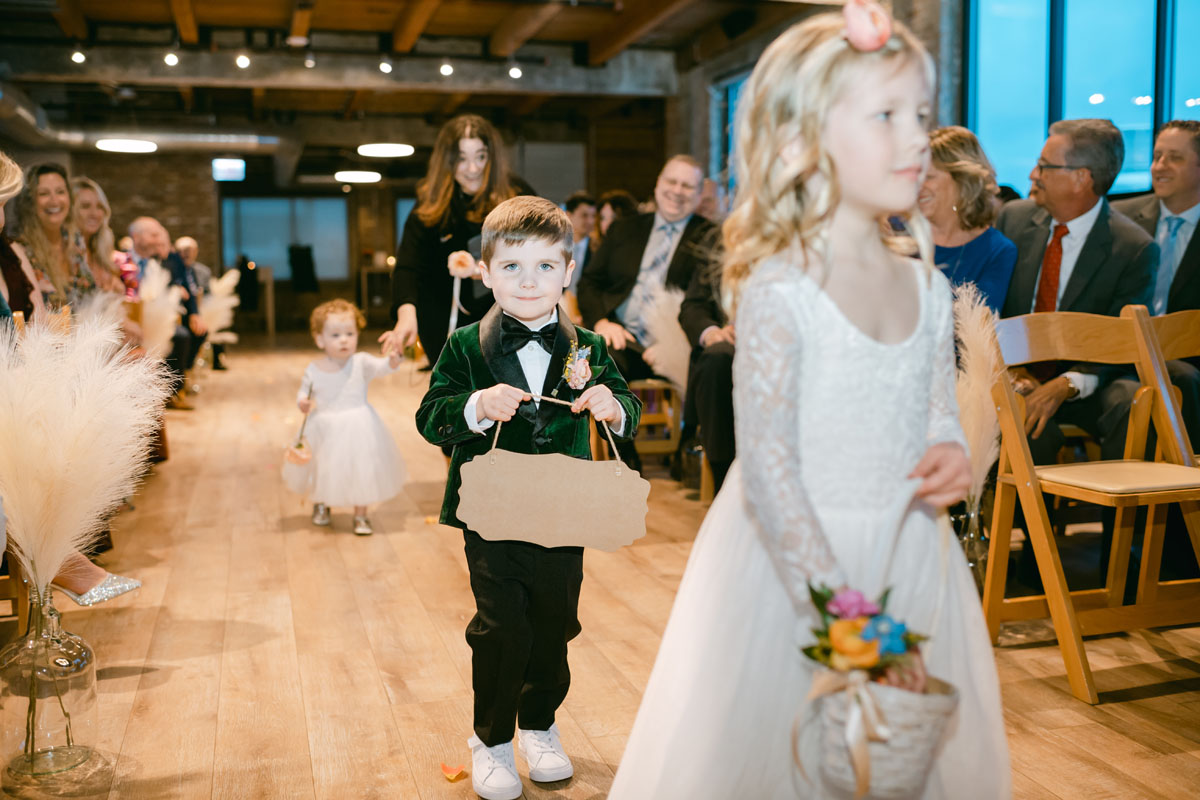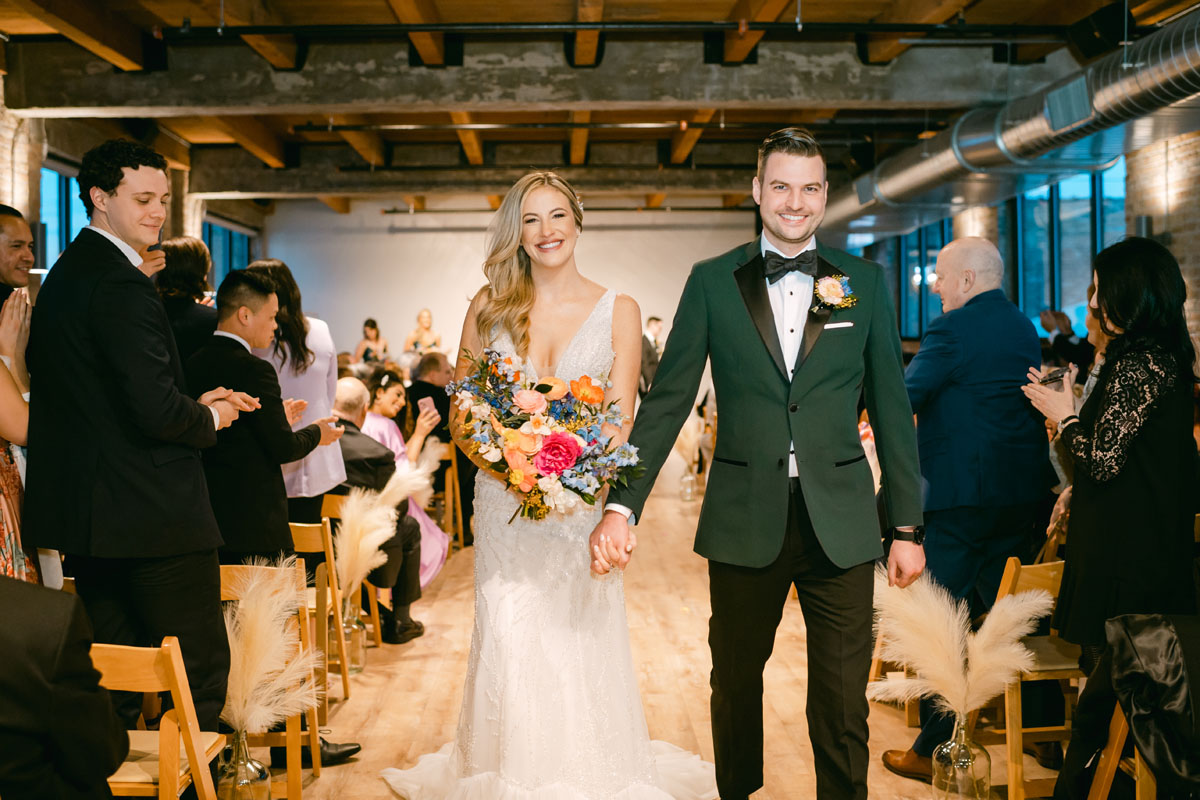 With the emerald green linens and bright pink, orange and blue flowers decorating the tables, it was party time! The couple perfectly did their choreographed first dance followed by toasts. Toasts were sweet and somehow incorporated the words "my dad made a porno" in the most charming way possible.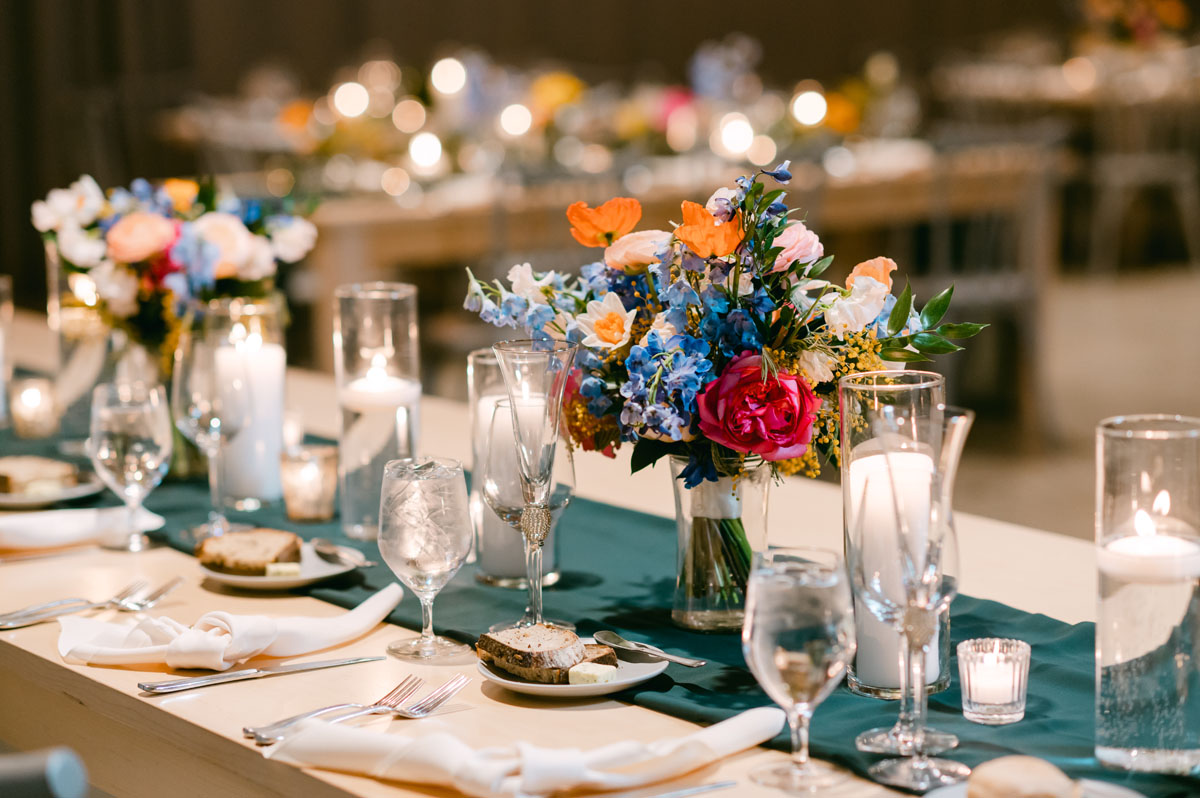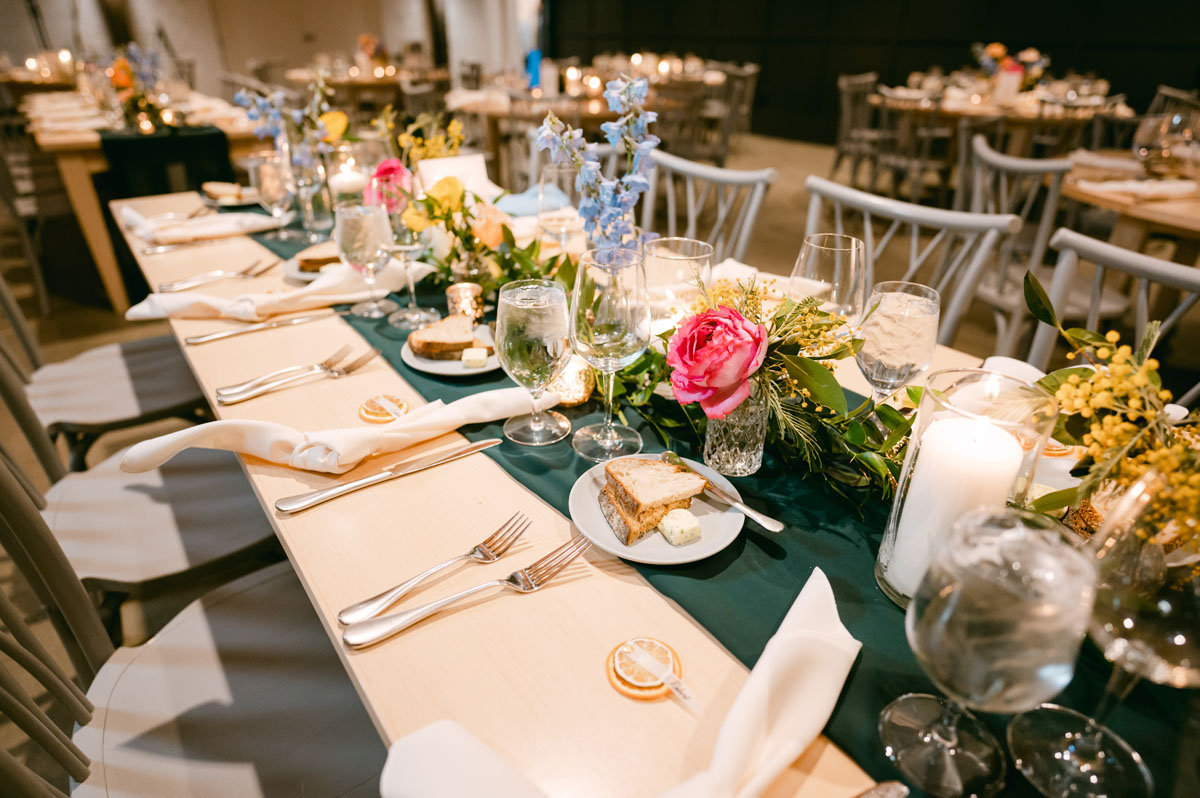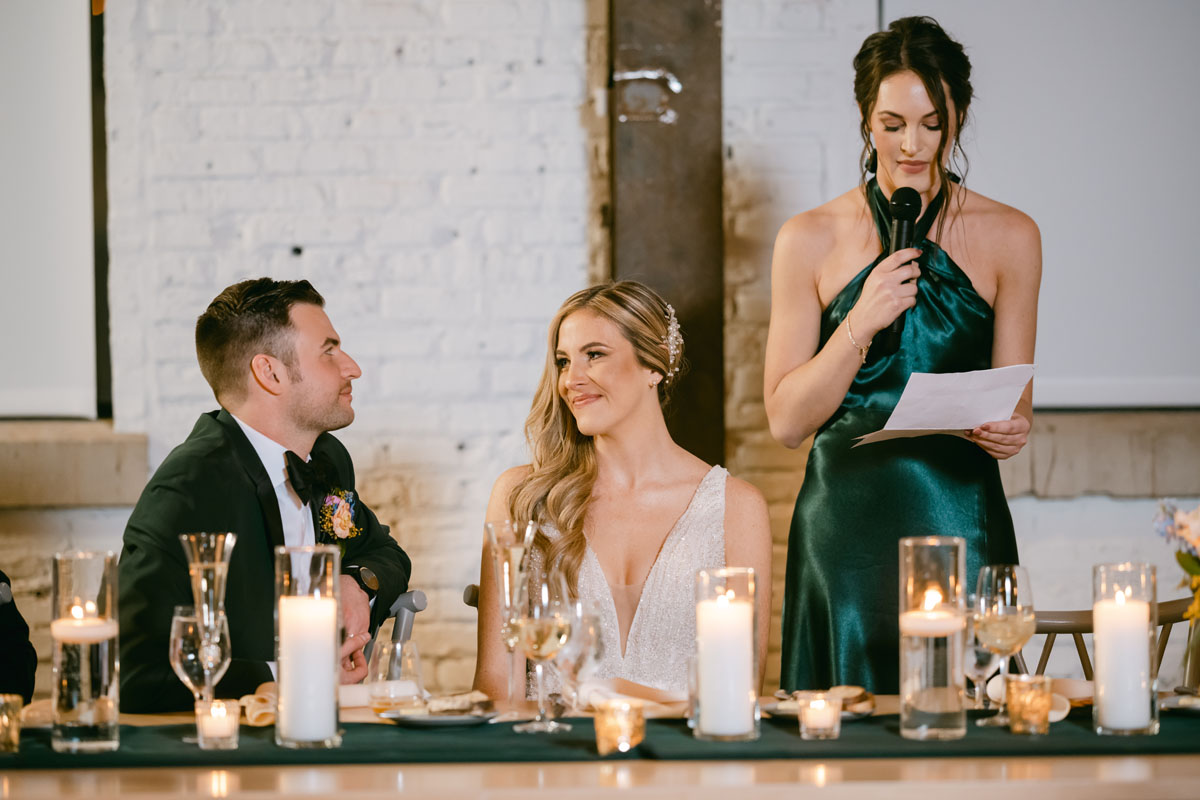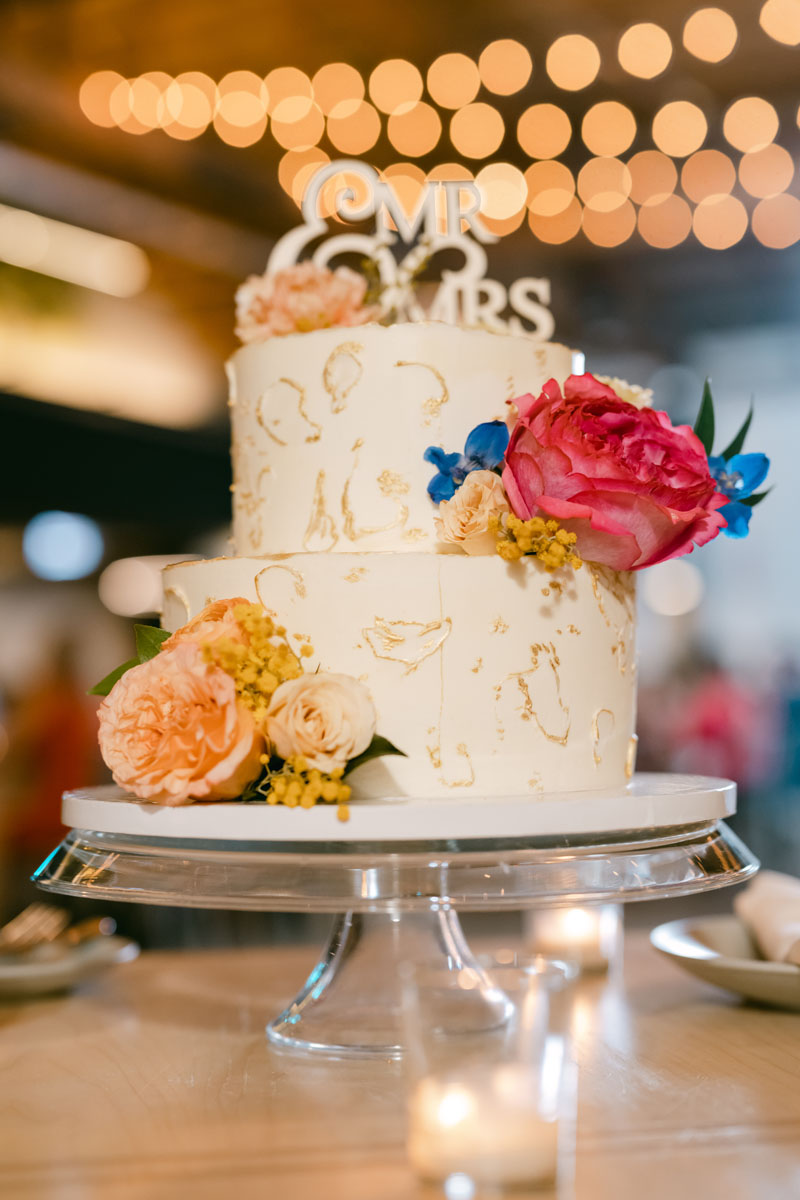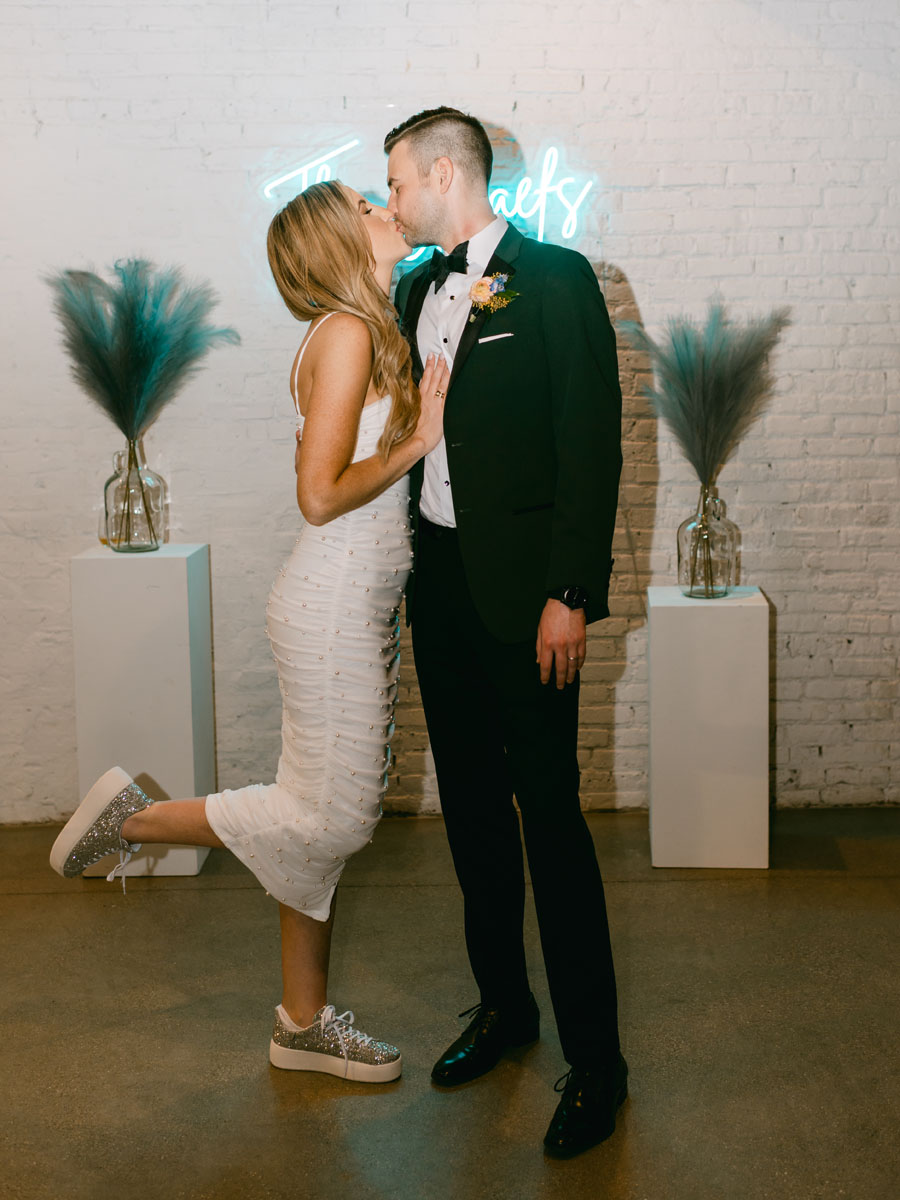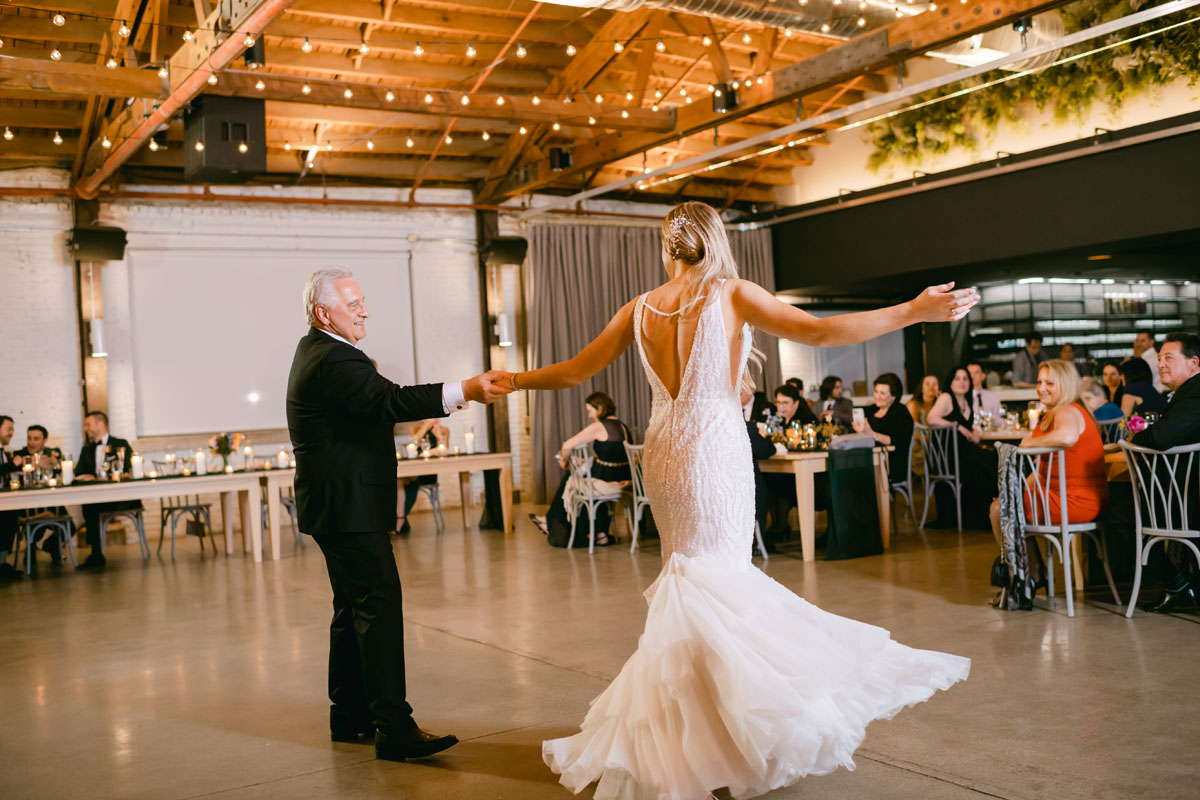 Venue - Walden Chicago | Photos - Old Post Office | Beauty - Anomalie Beauty Agency | Florals - Thistle + Plume | Linens - Windy City Linen | Production - MDM Entertainment | Cake - Verzenay Chicago | Jams - Okyne Media Lab | Sweets - Sweet Mandy B's