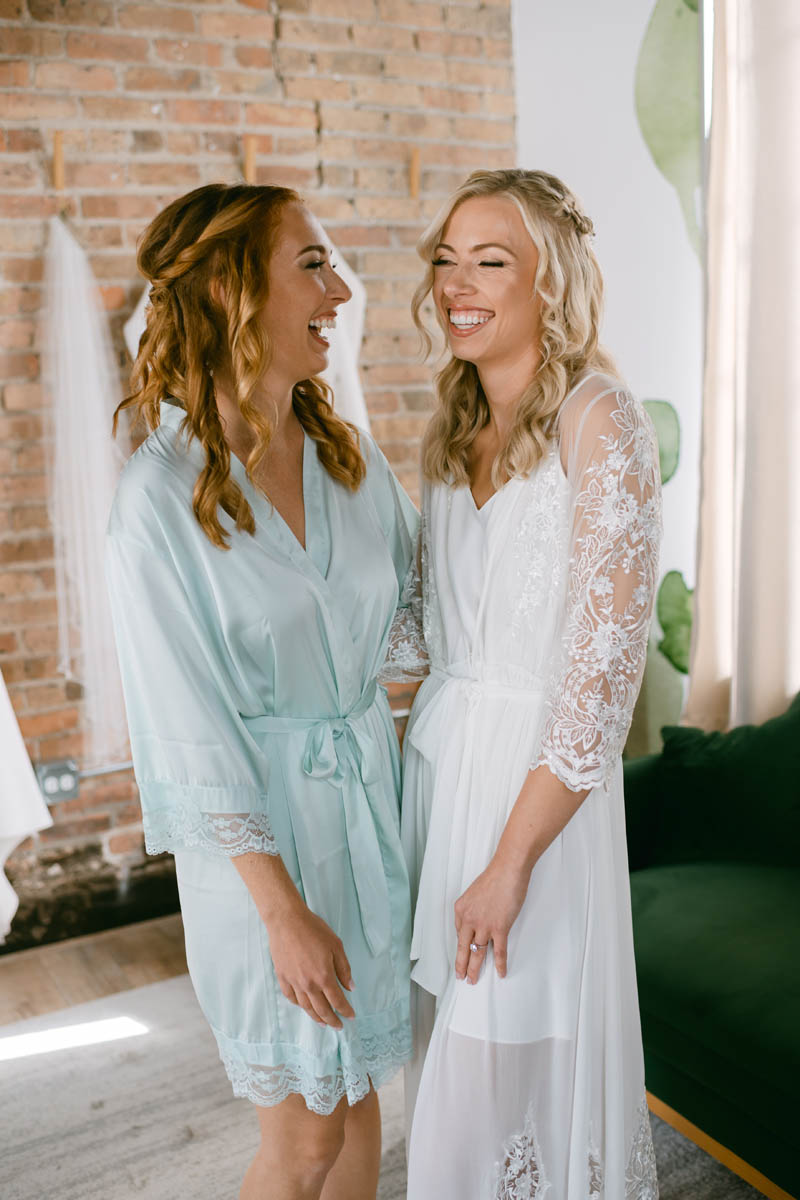 Cassidy + Sam had the most beautiful day for their fall Walden Chicago wedding!
Surrounded by all her beautiful ladies in green at Walden Chicago, Cassidy had fun laughing and getting ready. Her beautiful lace robe was almost as lovely as her exquisite wedding dress.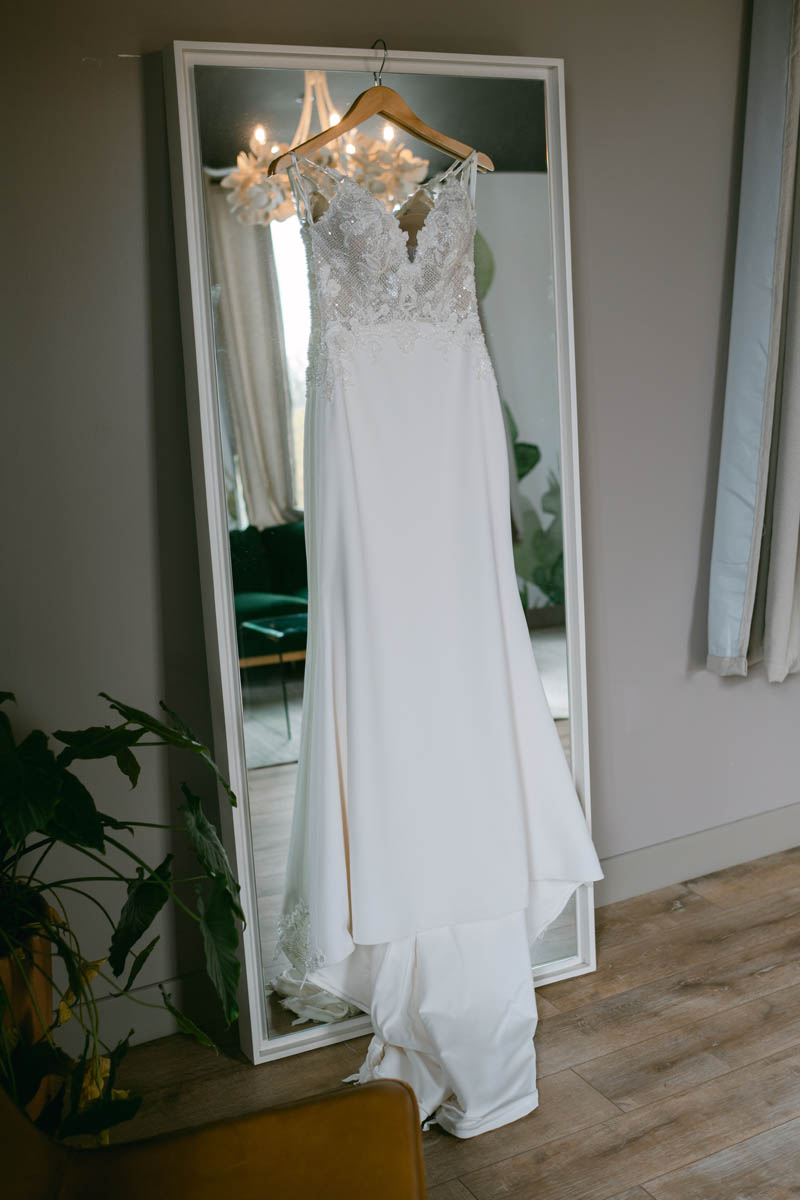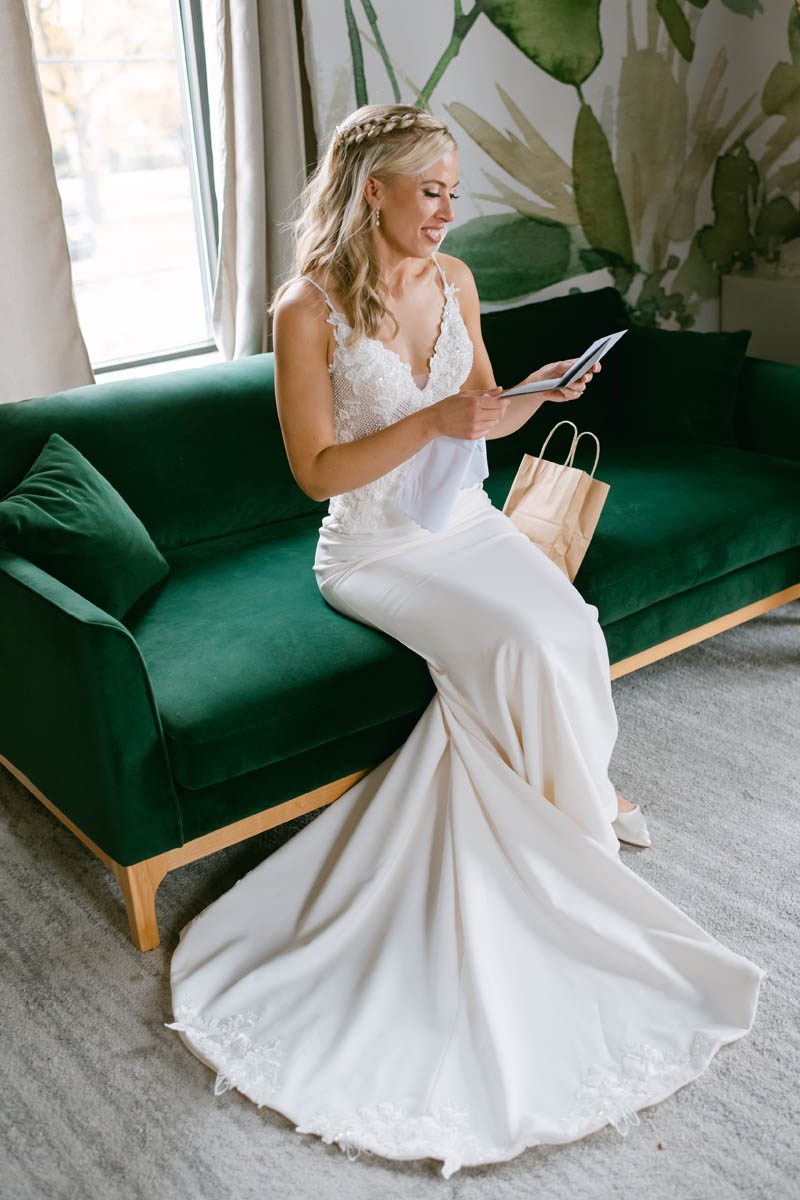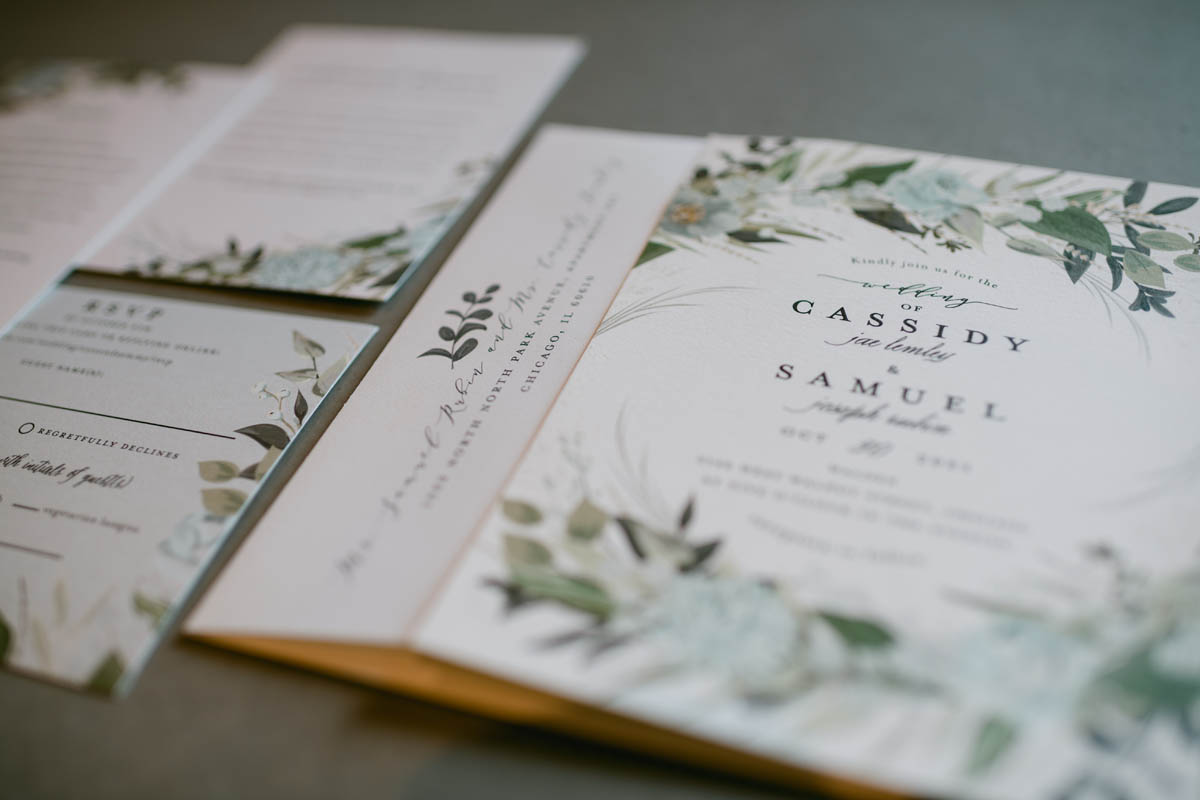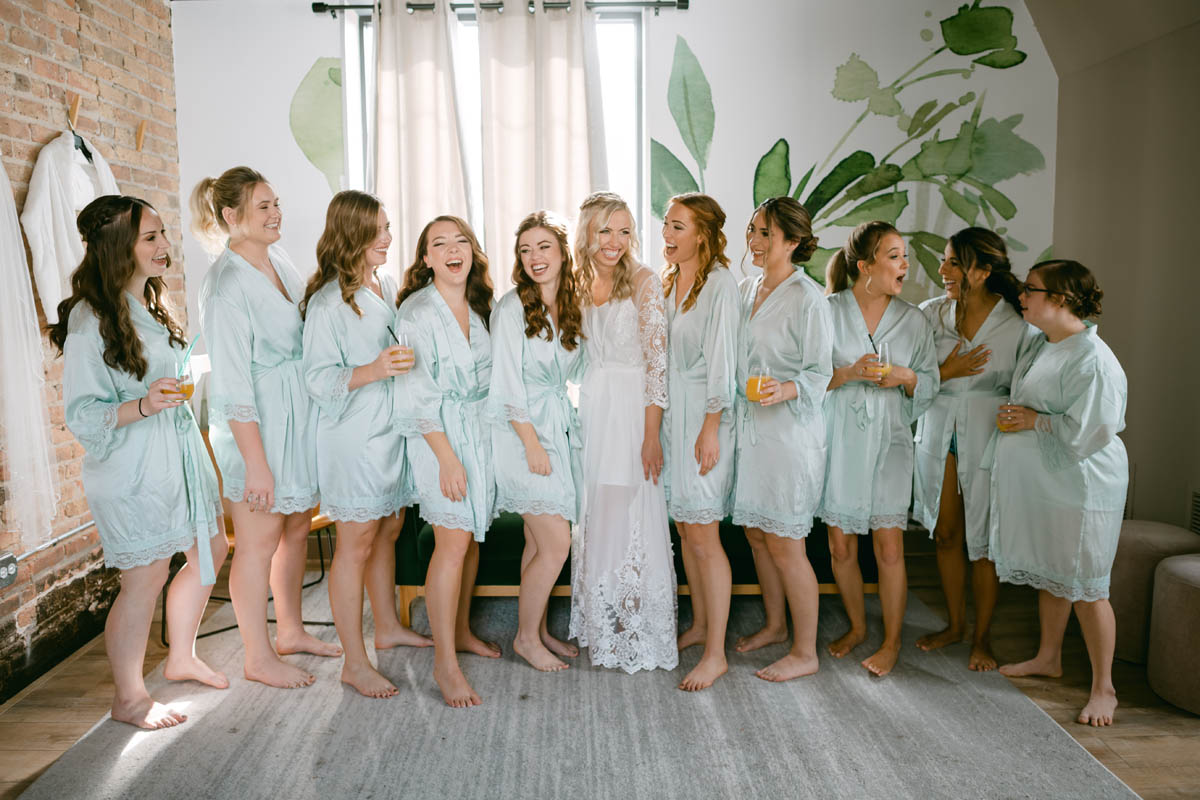 As I was listening to their delightful conversation, it was clear to me that Cassidy is very close to her family. I wanted to get a few special photos with her mom and sister that she would cherish.
The bride's first look with her Dad is always one of my favorite moments of the day. My Dad is such a sweet and special guy and I understand what a wonderful moment that is.
I wish I could say I set this picture up with that adorable look that Cassidy gave me, but that was all her! As she nervously walked towards her groom on the rooftop of their fall Walden Chicago wedding venue, she gave a quick look back and I love it! Since I had done an engagement shoot with them, I knew they are a very private couple who are most comfortable in their own world. Once they saw each other, I wanted them to have their private moment.
Chicago Board of Trade wedding photos are always so much fun! It's just a dreamy spot to take over a city block and have fun with the bridal party.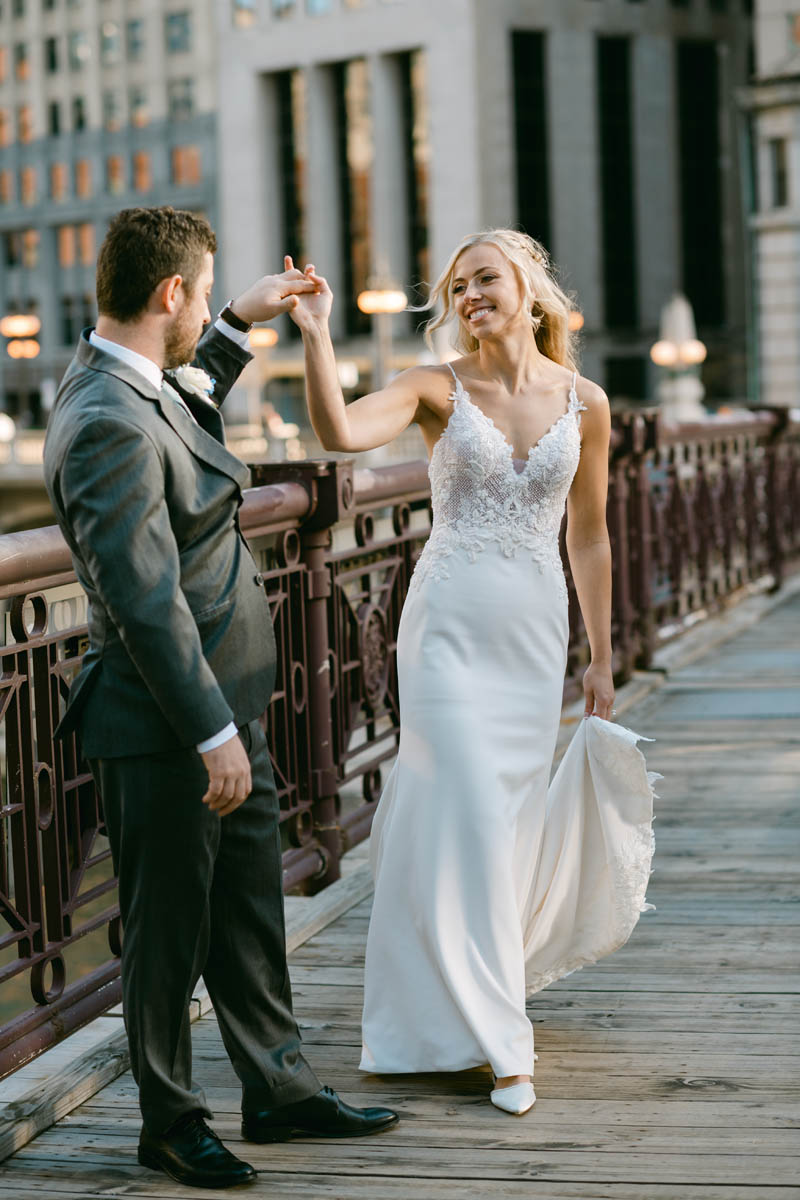 Walden Chicago wedding venue is such a great space because it's beautiful! And guests easily move from the ceremony to cocktail hour and then for the big reveal of the reception space.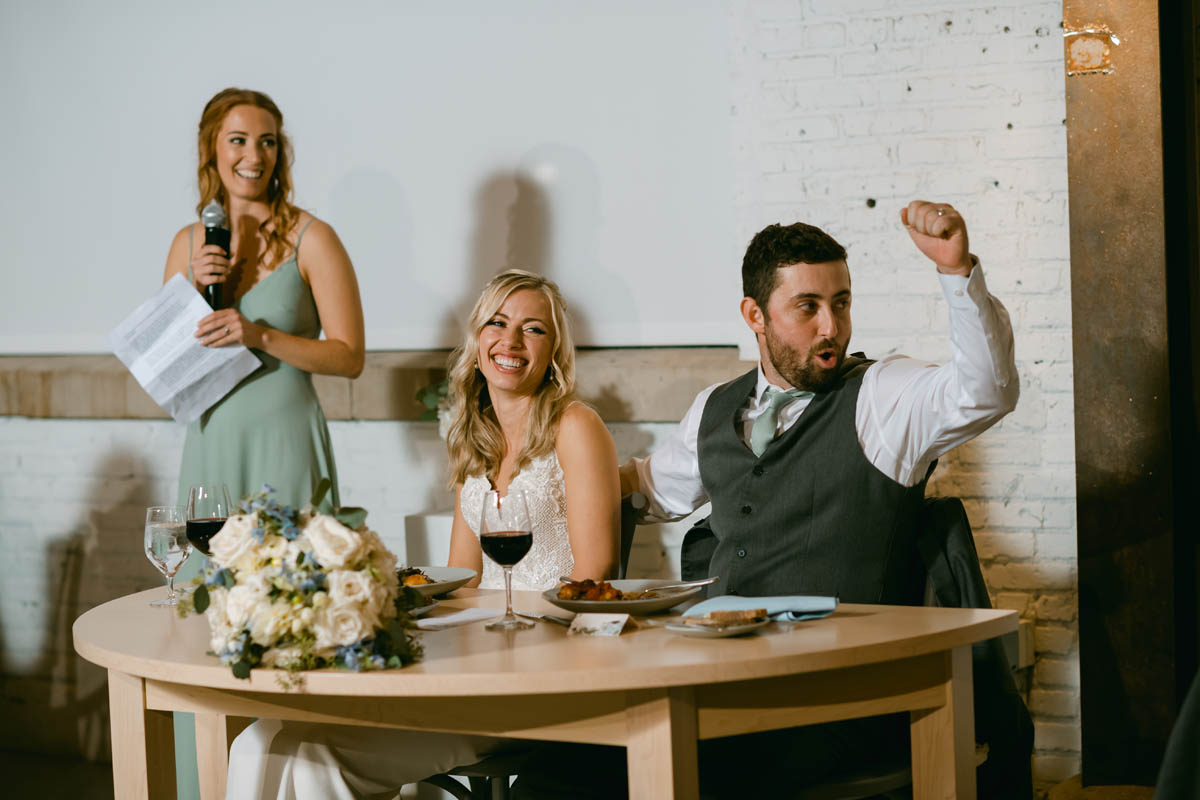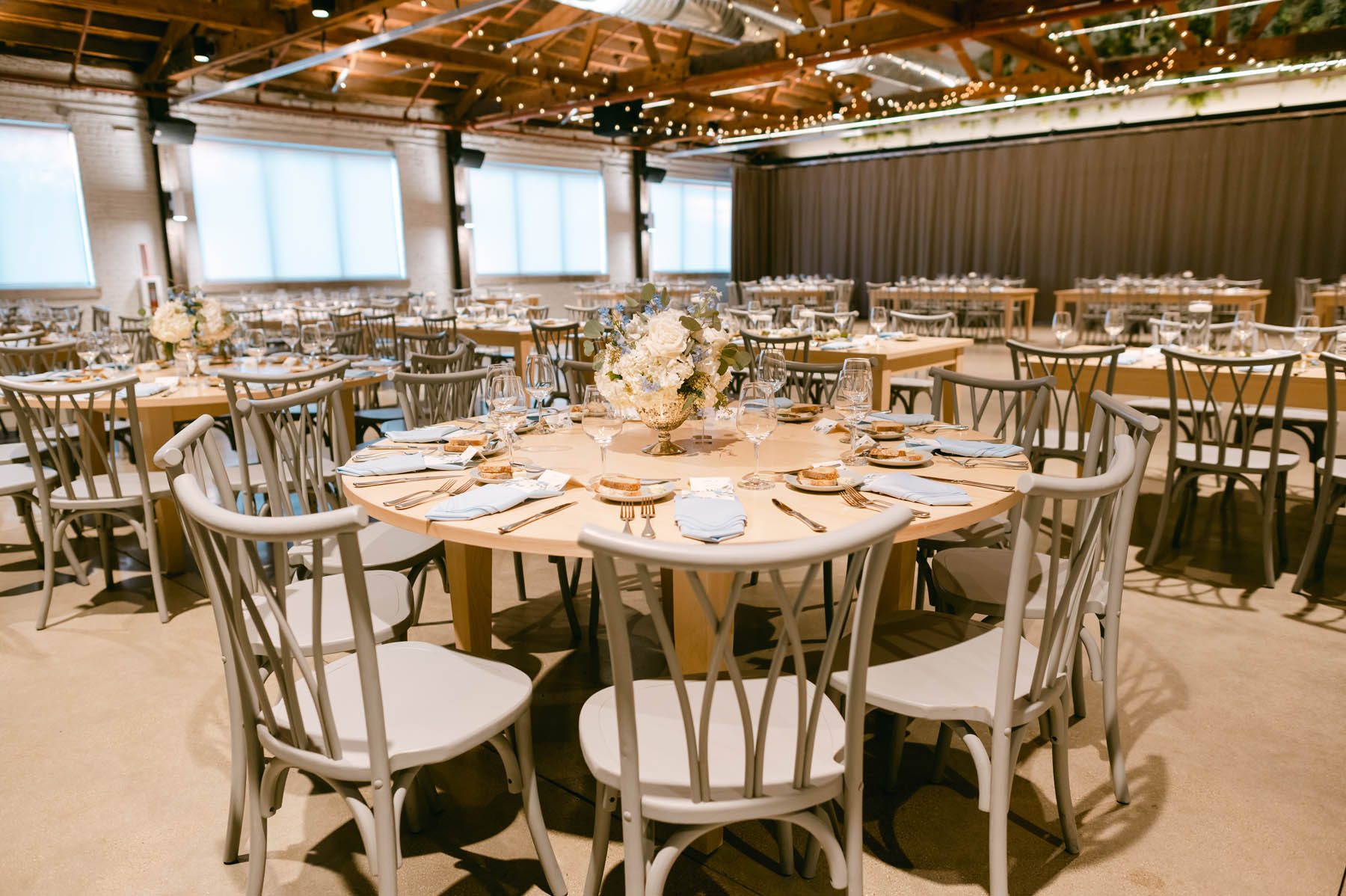 "I remember when I got the page from Cassidy's mom that she was in labor. I came home and she was putting on makeup to go to the hospital. From the moment we brought her home, we were enamored watching everything she did."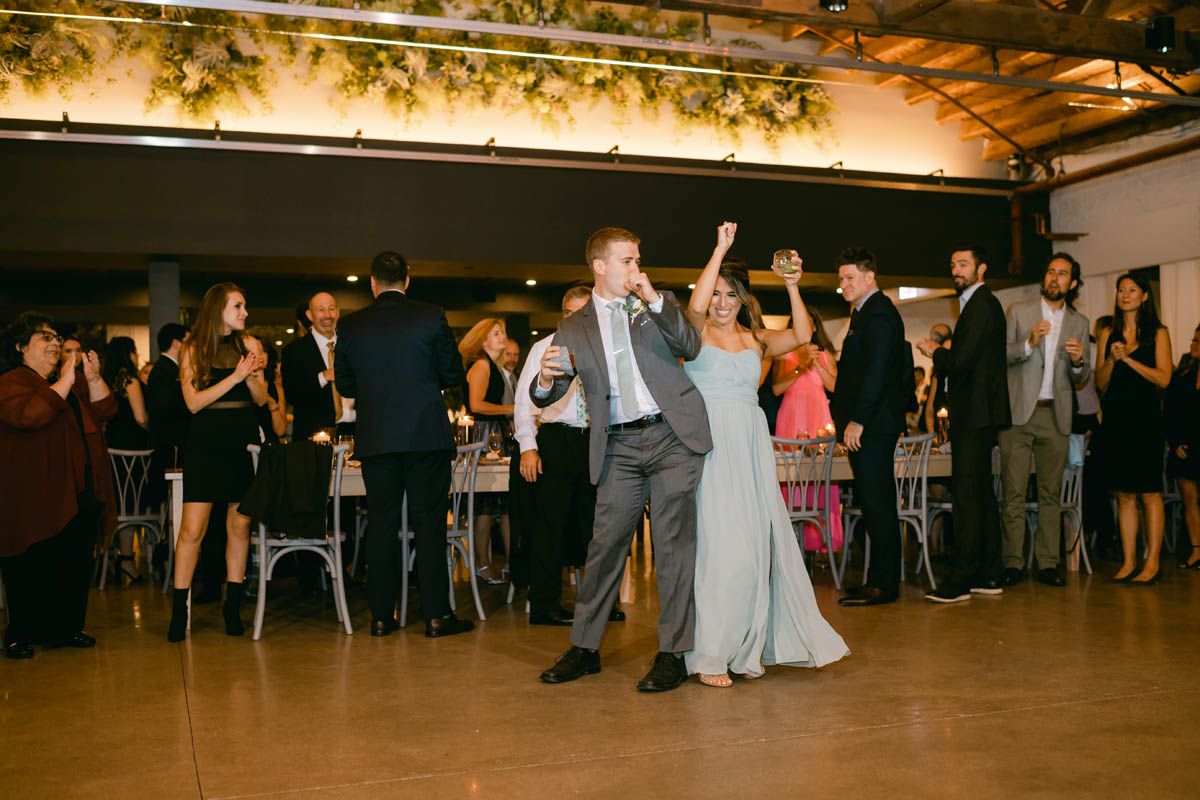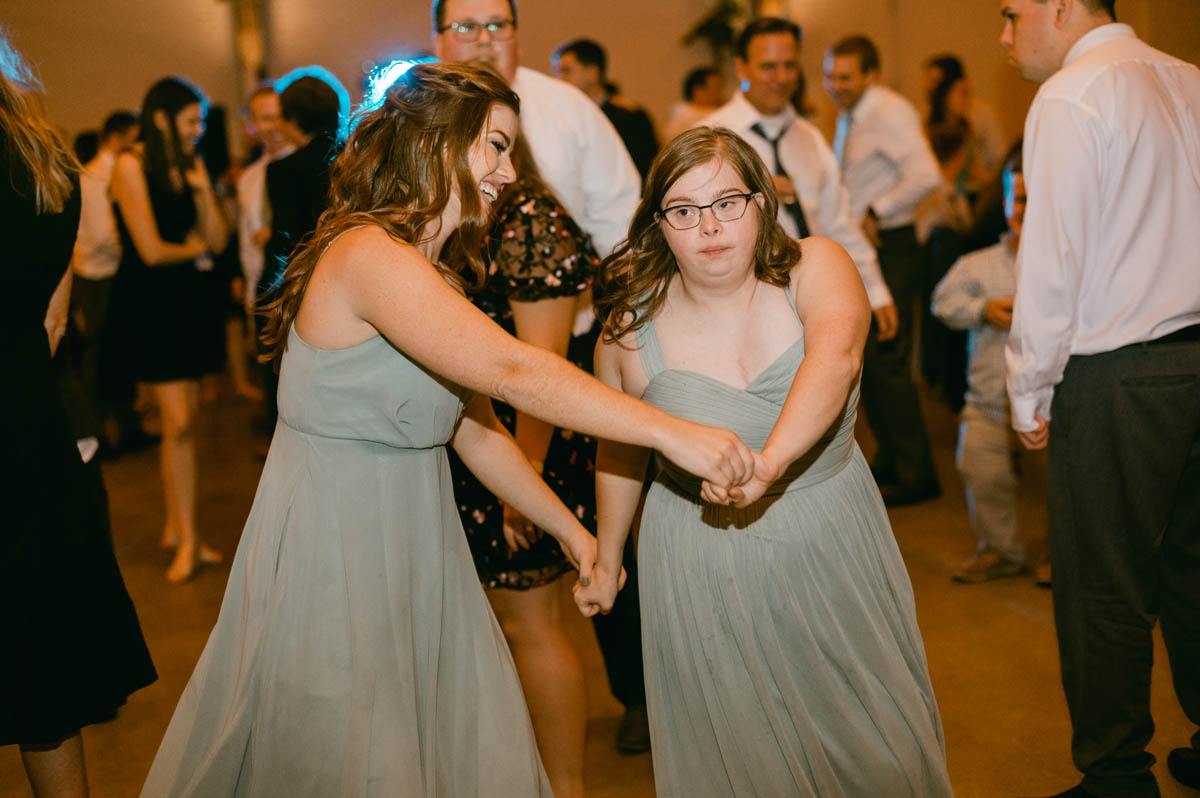 Ceremony/Reception - Walden Chicago | Beauty - Hannah Elisabeth Beauty | Florals - Prairie Honey Floral Studio | Jams - Okyne media | Sweets - Bittersweet | Video - The Alcantaras