A wedding day first look is really a personal choice for the couple on what is most important to you. It comes down to a choice between being practical vs. romantic.
From a timing perspective, it's advantageous to do the photos before the ceremony because we can schedule more time for photos and then after the ceremony the photos are done and they can just enjoy the party. I usually get more photos with first looks because we can schedule more time and it's a little more relaxed. But, on the romantic side, I think there's no better moment than the groom seeing his bride for the first time walking down the aisle. A first look never has the same emotional impact as the couple seeing each other walking down the aisle.
Pros of a first look
More time for photos
We can schedule the first look at any time before the ceremony. I recommend allowing for about 3 hours for photos – one hour for the bride/groom, one hour for the bridal party and one hour for family photos.
Relaxed schedule
I get better photos when we have time to play and have fun. When couples are relaxed, it shows in the photos. Sometimes it takes a while to get couples to relax in front of the camera. When we are limited to the short amount of time between the ceremony & reception, it's such a rushed time.
Getting photos when you are fresh
When you have just stepped into your dress and your makeup/hair has just been finished is when you are going to look your absolute best.
More photos
With my recommended time of 3 hours for photos, we'll have time to go to multiple locations. You'll end up with a variety of different photos. That's especially nice because it gives variety to your album with many unique spreads.
Time to party!
Once the ceremony begins, you are free to enjoy the rest of your day without having to worry about getting more photos. You can enjoy mingling with your guests during cocktail hour.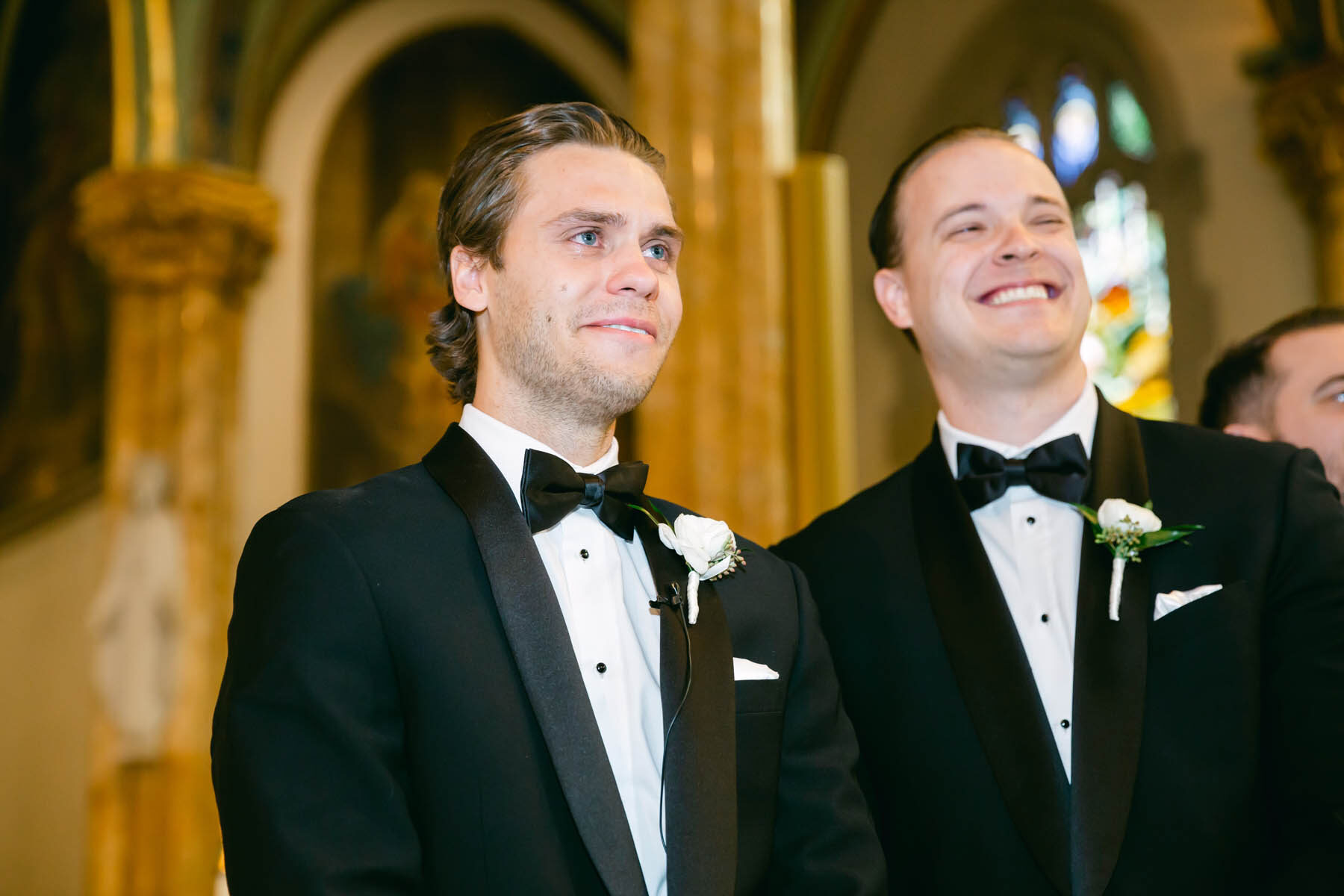 That moment!
The big advantage to the traditional first look is the moment you are walking down the aisle. A first look never has the same emotional impact. Walking down the aisle with your Dad and seeing your groom for the first time in your wedding dress is a truly magical moment. Personally, my husband and I kept it traditional and I still tear up when I think about that moment. It's magical.