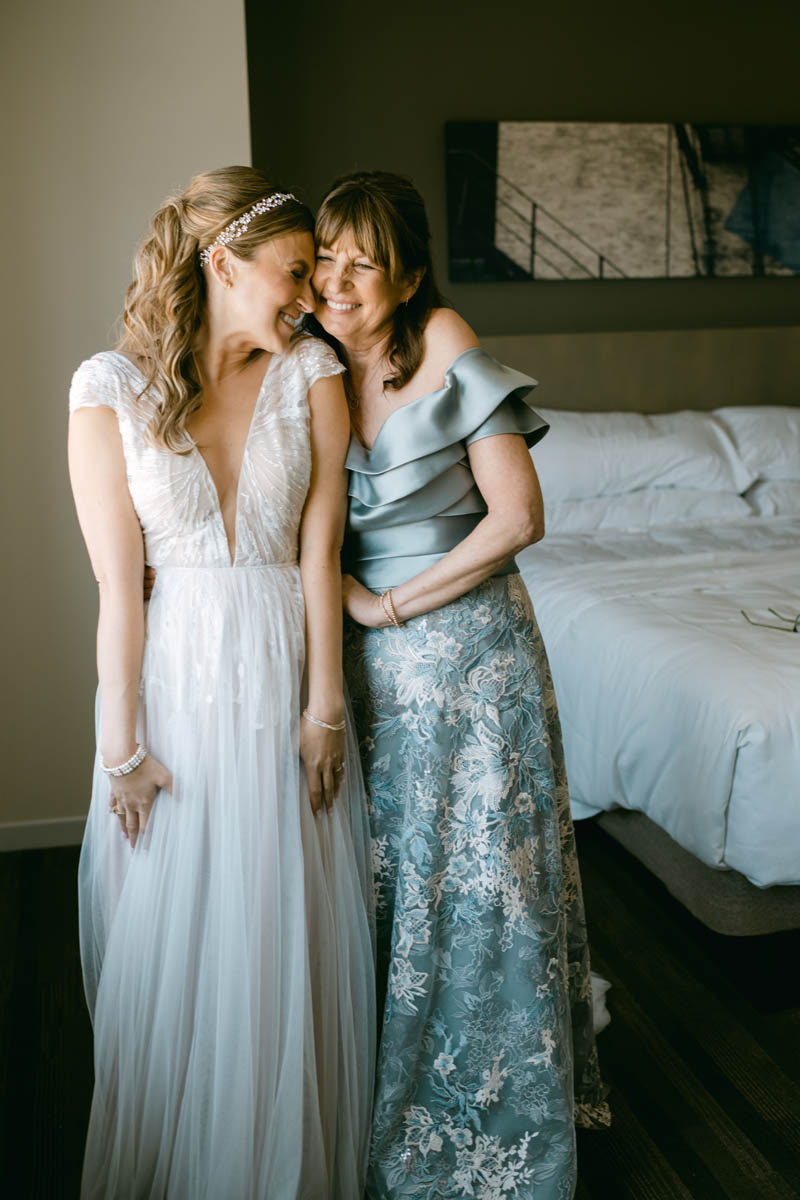 Shana + Michael had the most fun Fairlie wedding day ever!
They both had a stellar cast of bridal party characters who laughed, cried and danced with them all day long. As if they had big one big family, they didn't let any opportunity for fun pass them by.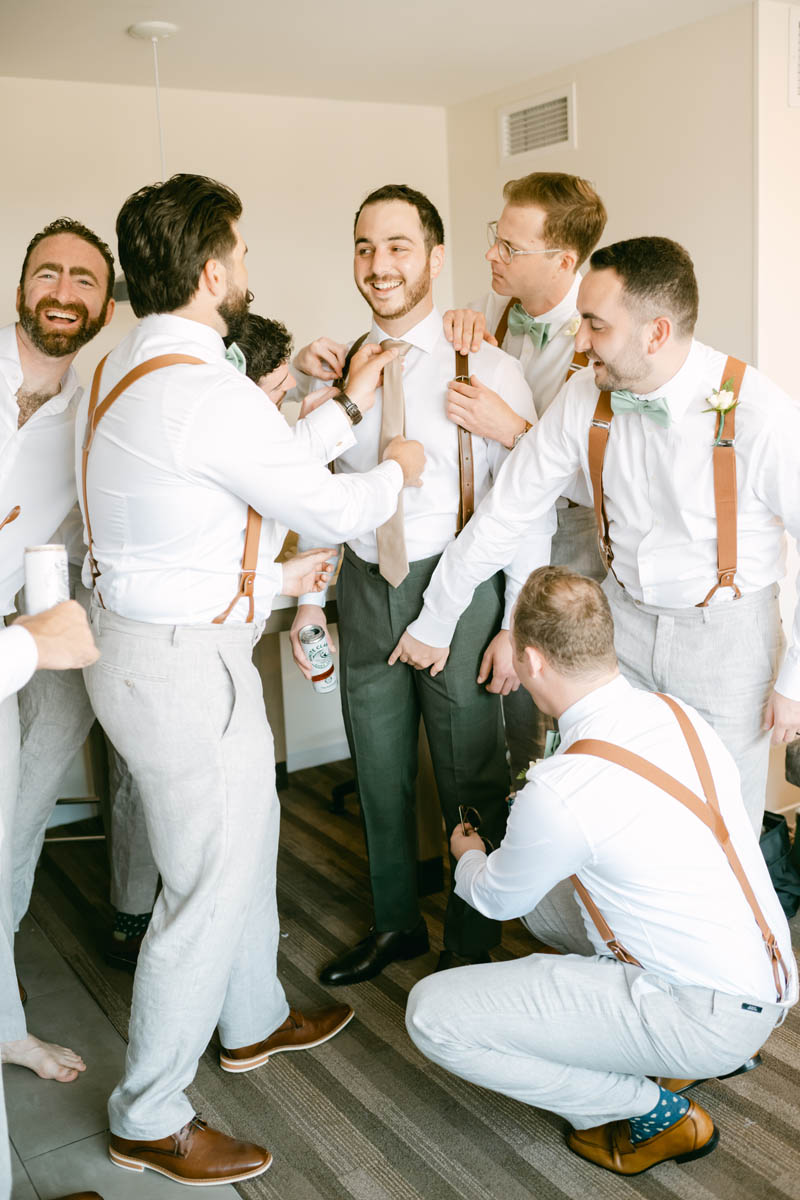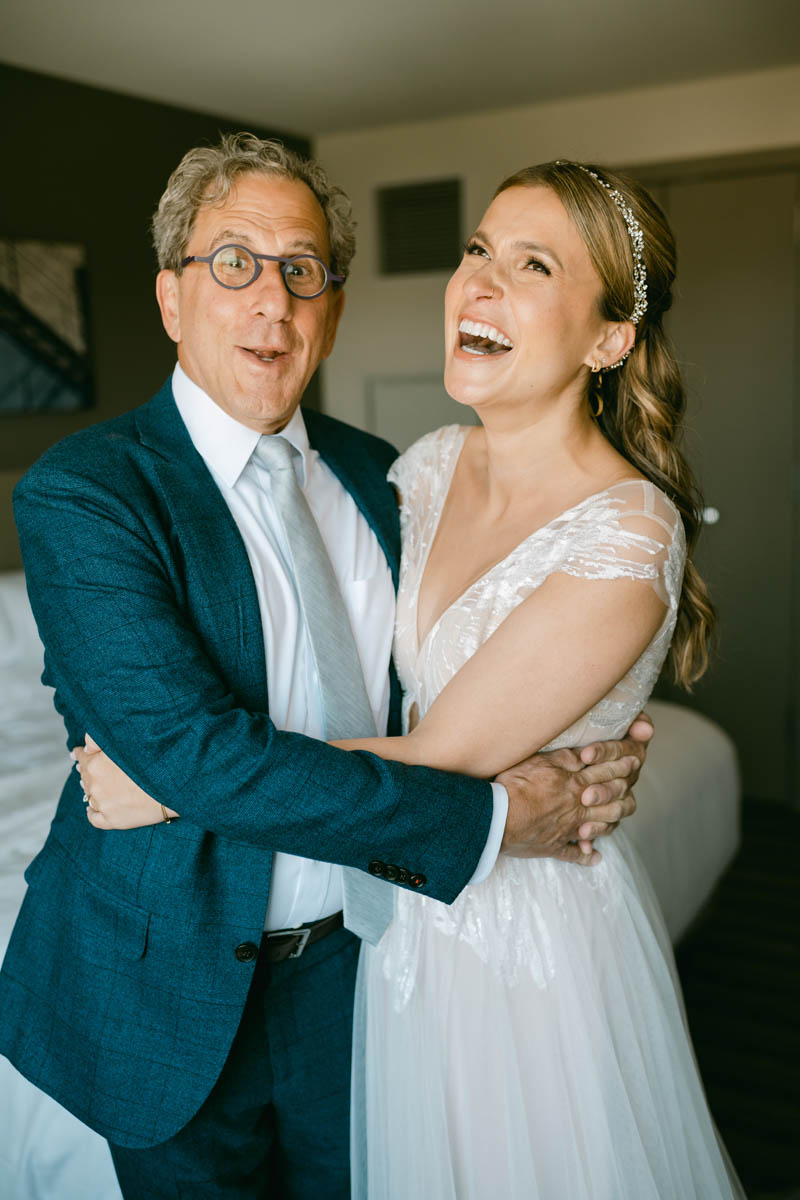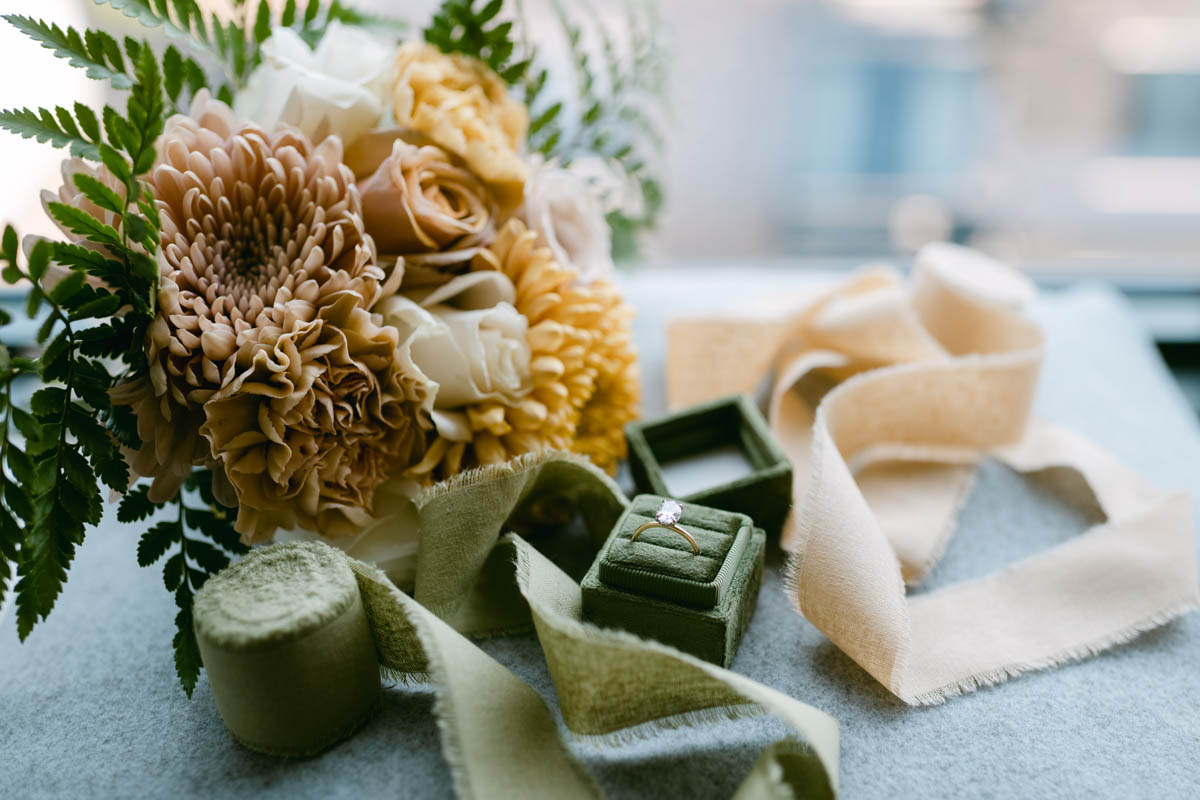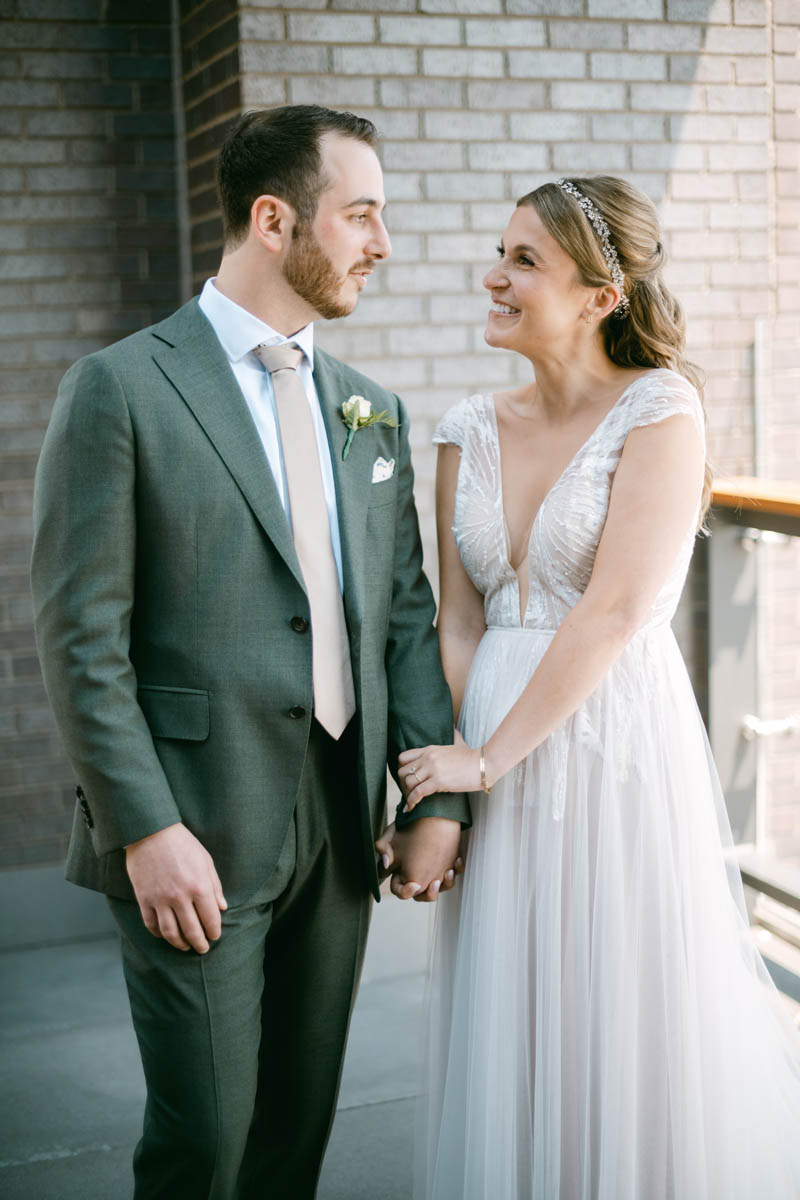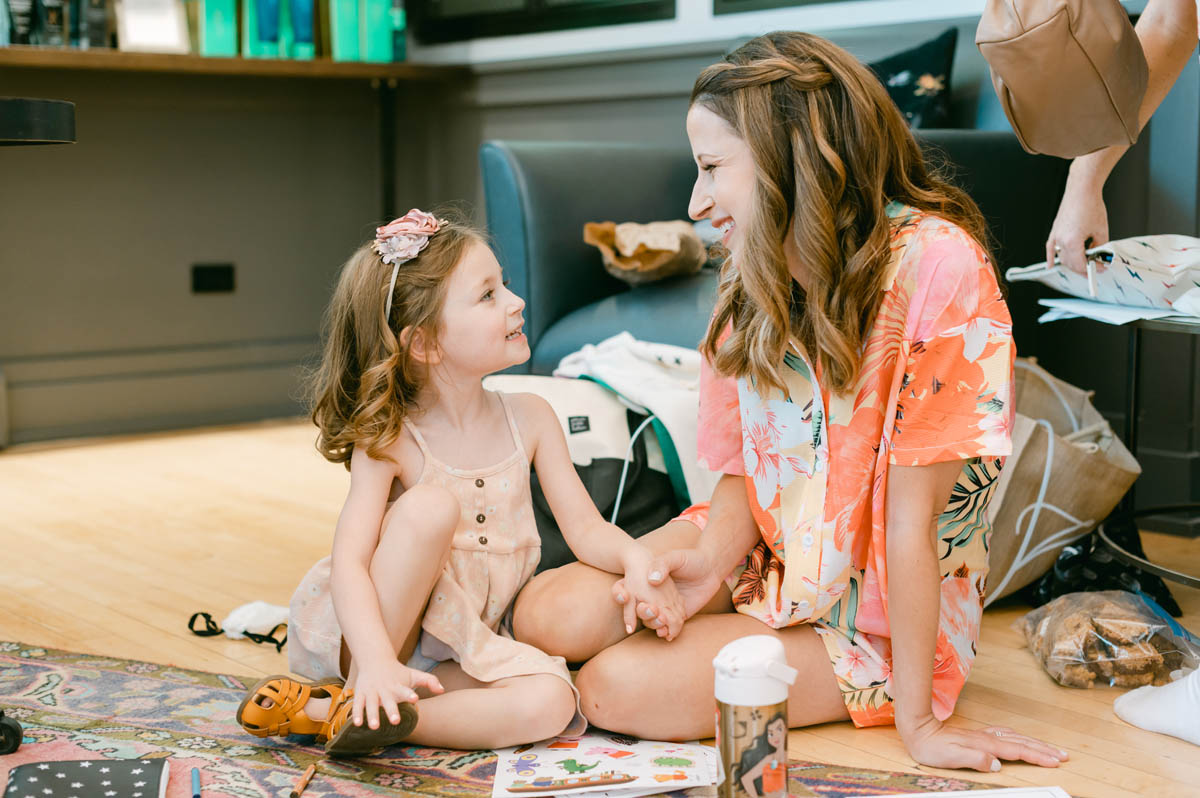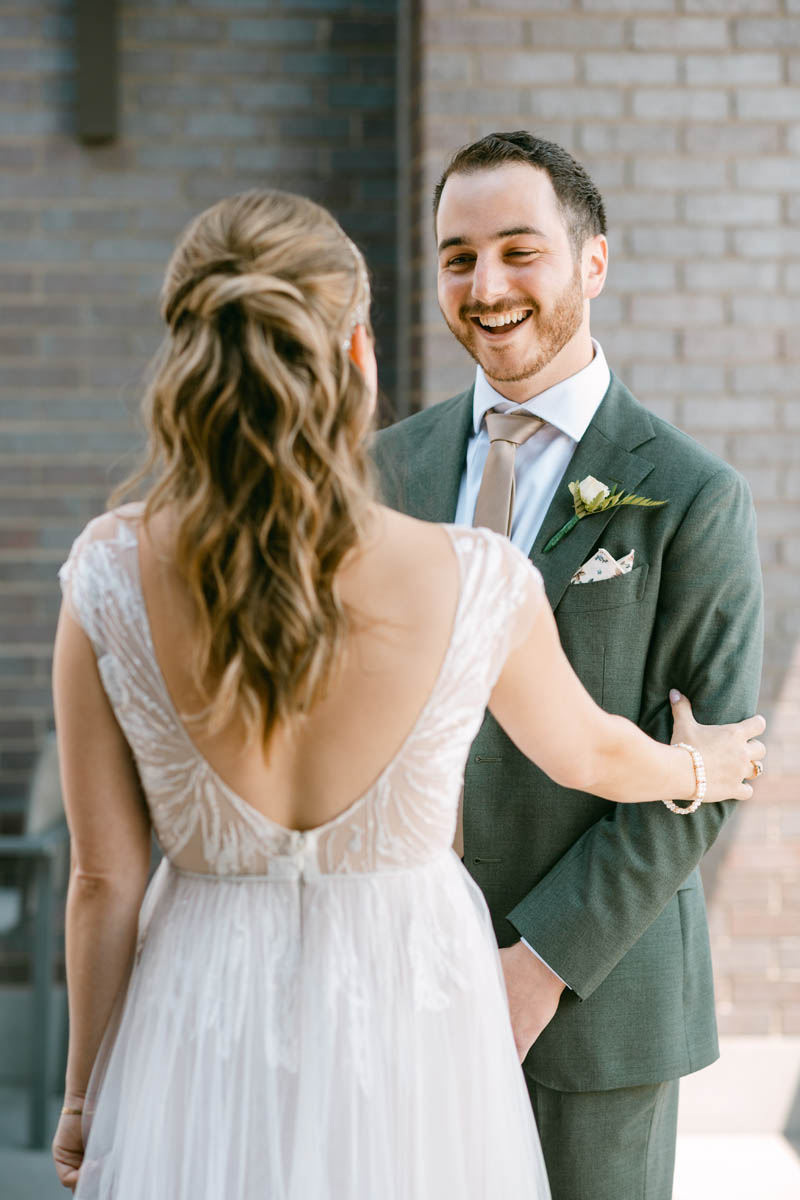 Shana chose a unique desert colors palette for their Fairlie wedding celebration.
The groom was decked out in an olive green suit with leather suspenders. The bride chose a blush wedding dress to match the desert palette. The bridesmaids had mix and match dresses from burnt orange to desert rose. The colors were warm and romantic, but this crew was ready for some fun!
The day before their Fairlie wedding, they hosted a rehearsal lunch at Athena Greek Restaurant. I was lucky enough to photograph the event and I got a preview of this fun bunch. The toasts from their family and friends were better than most comedy specials. They were sweet and touching and hilarious. Their families put so much time and effort into these toasts that it was obvious what a special couple they are.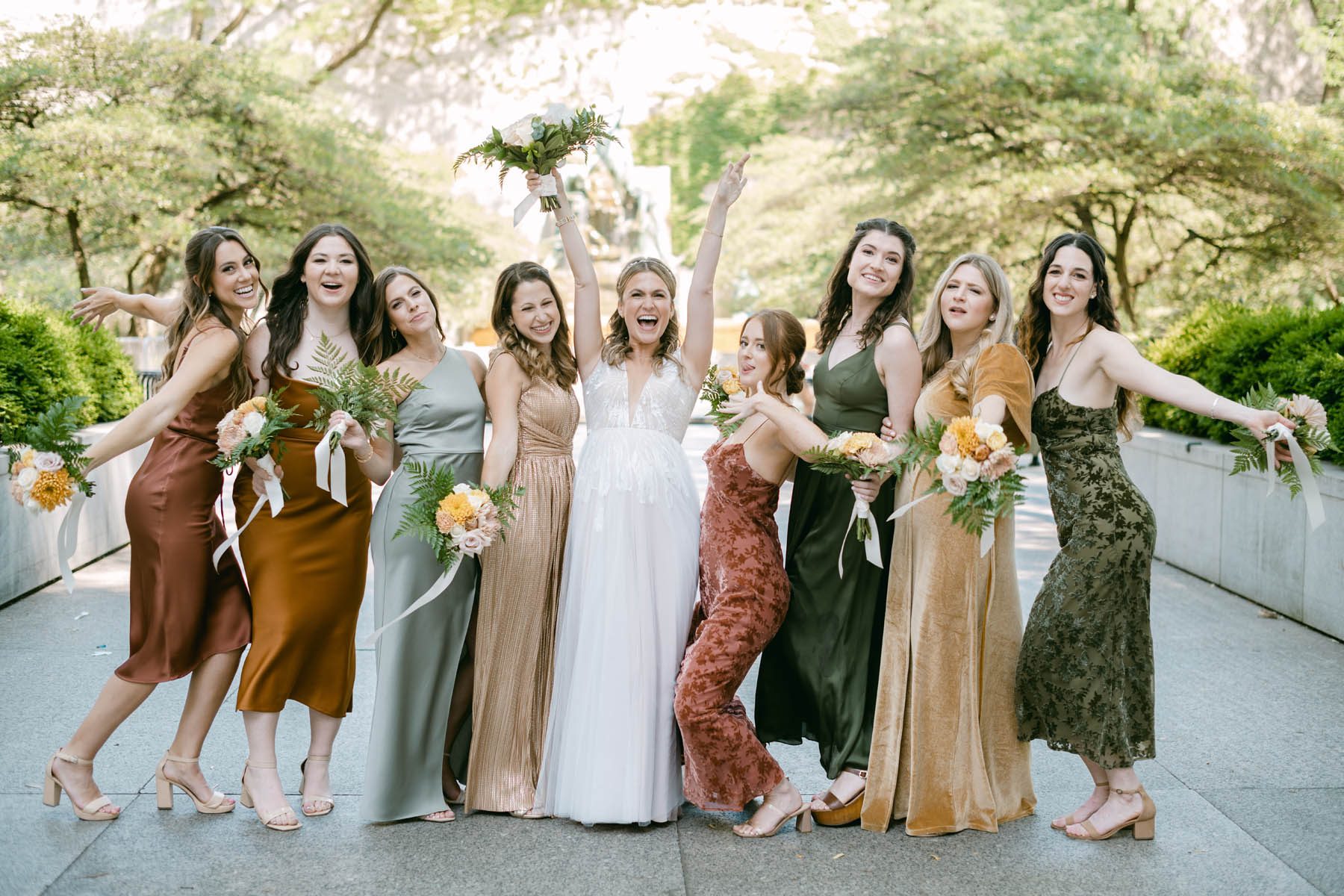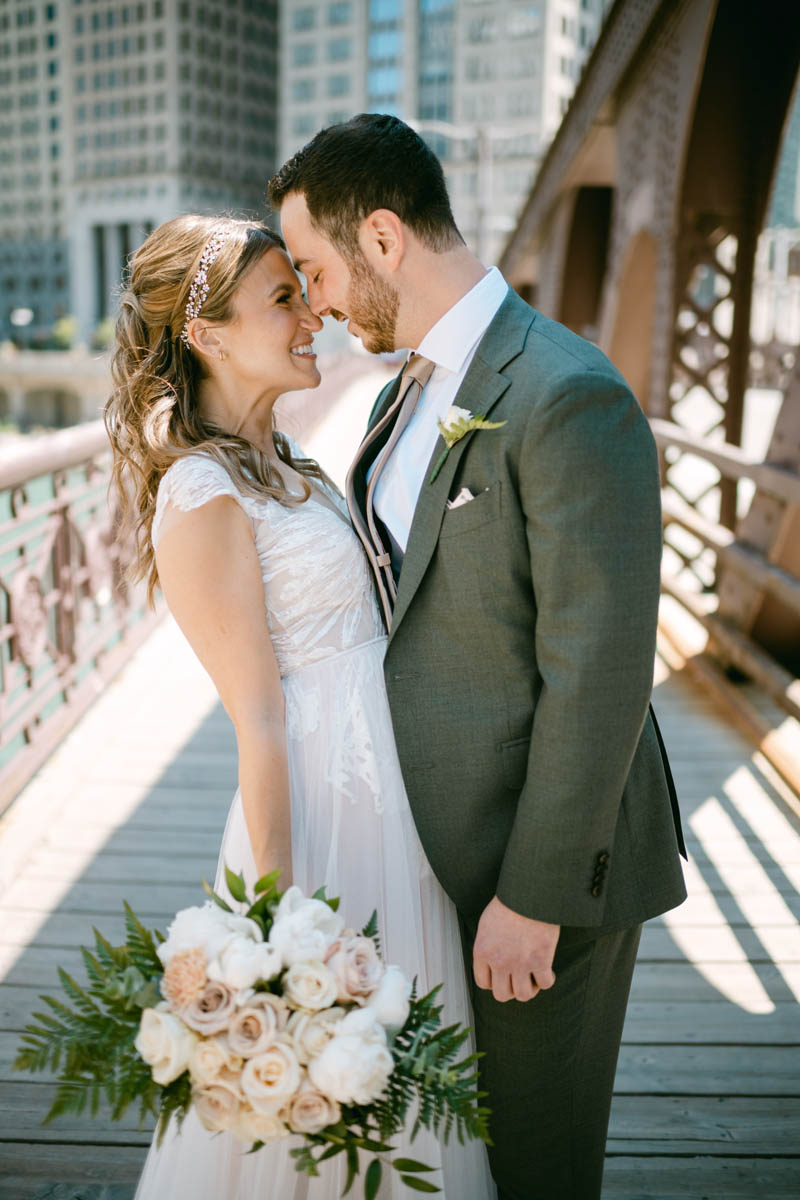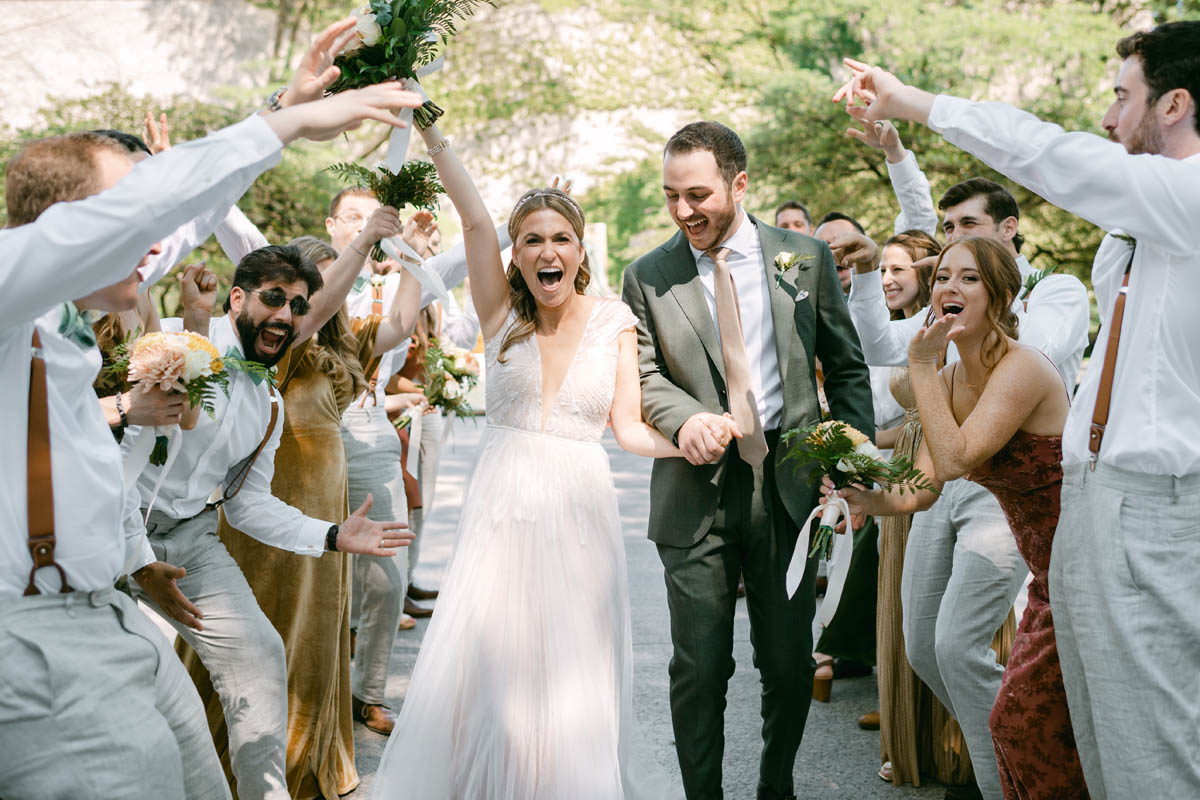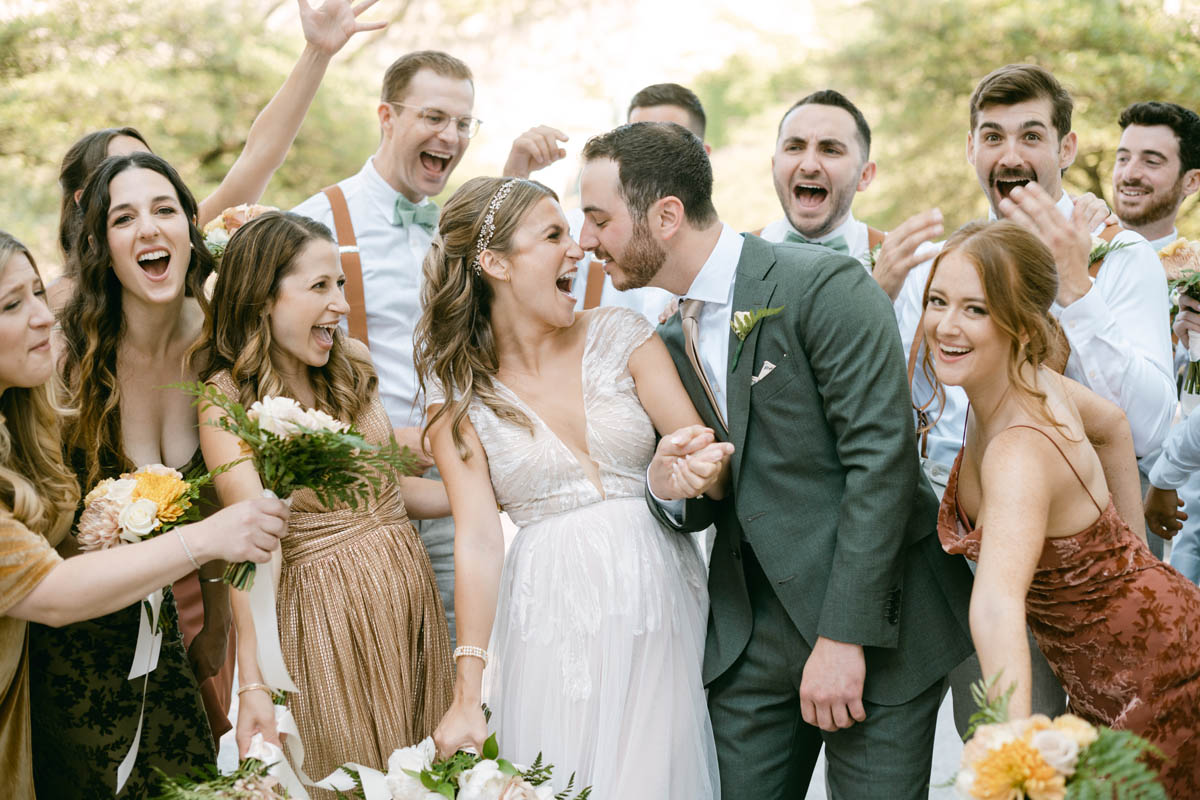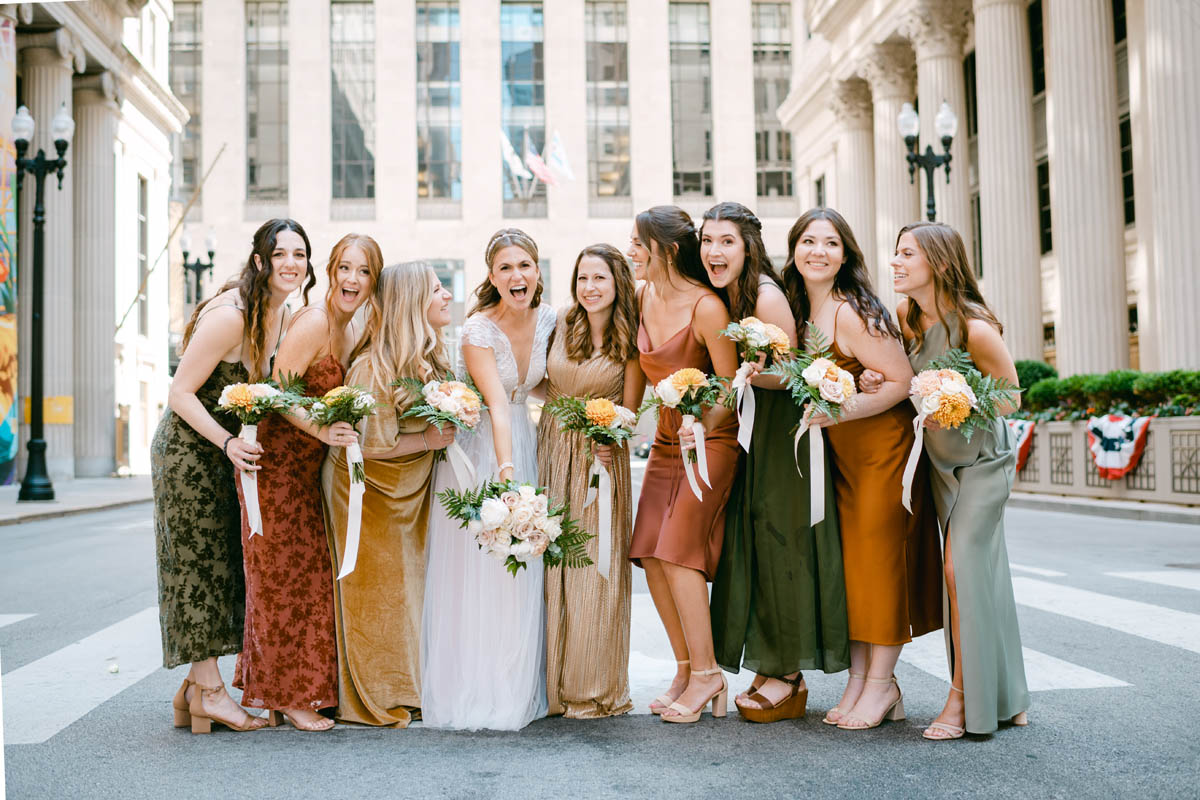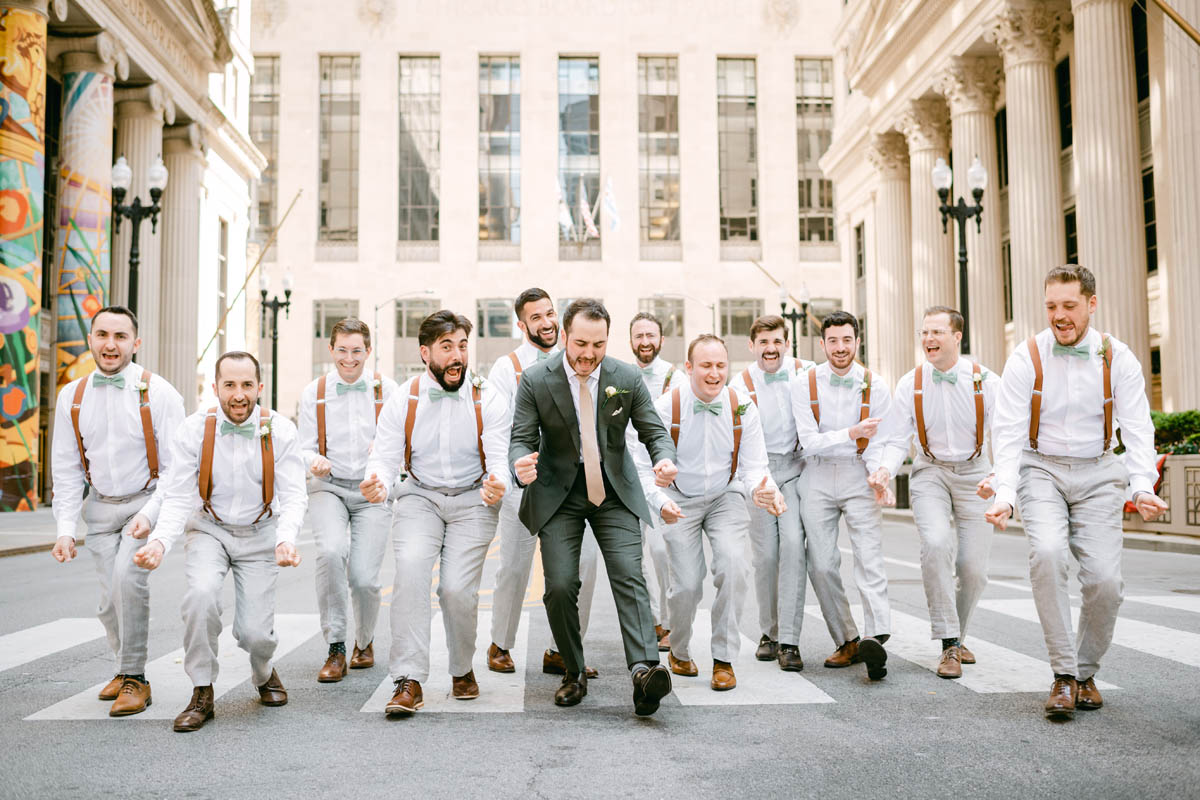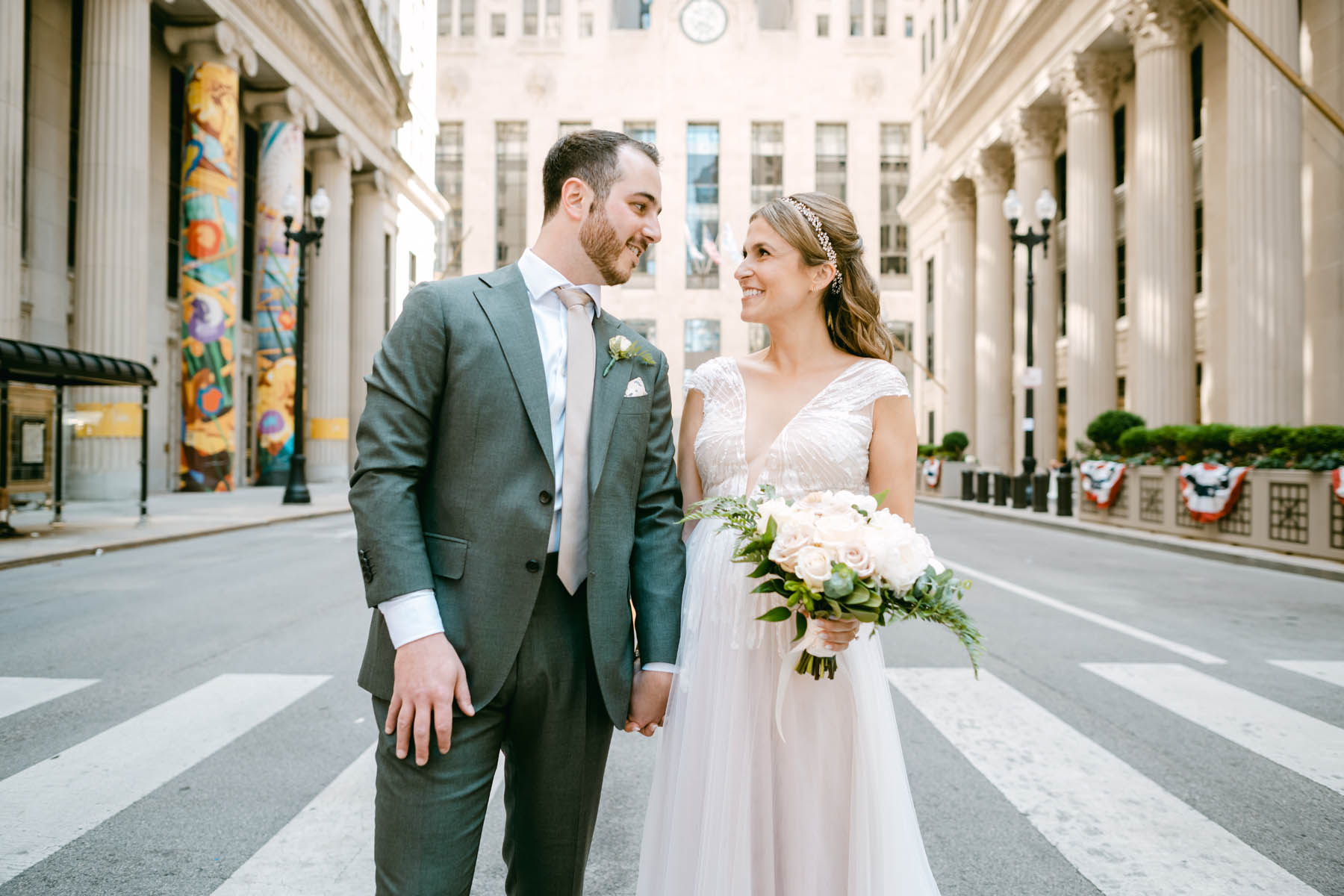 It didn't take much prompting to get this group having fun! My favorite moment was when all of the groomsmen did a spontaneous dance to West Side Story at the Chicago Board of Trade. When you're a jet, you dance on a when the mood strikes. After touring the city taking wedding photos, it was back to the Fairlie wedding venue for the main event.
After carefully practicing their Hebrew signatures, the giddy bride and groom signed the Ketubah.
But it's always time for dancing! After making it official with the Ketubah signing, the bridal party did a celebratory dance.
The light at their Fairlie wedding poured through the big windows to light up their Jewish wedding ceremony. The couple chose to exchange their own sweet personal vows. Michael had to do a take two to get the glass broken, but he made sure it was truly broken as he stomped on it several times.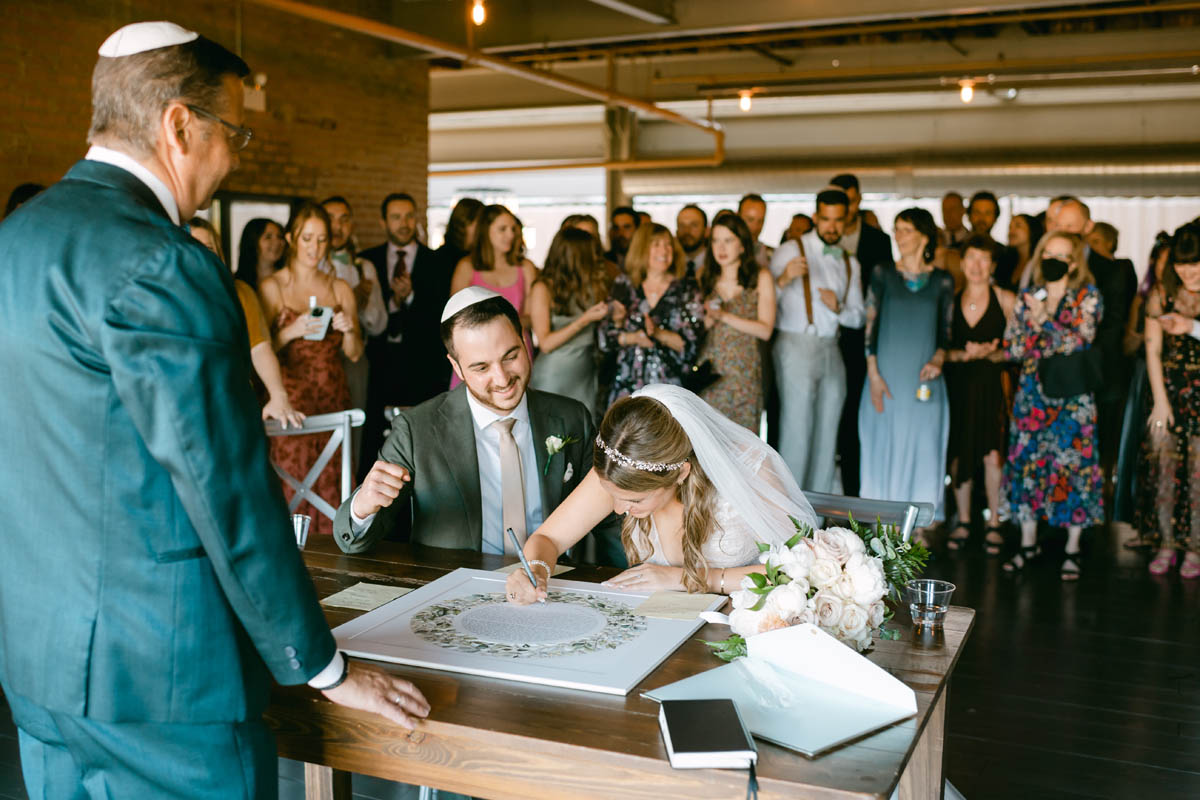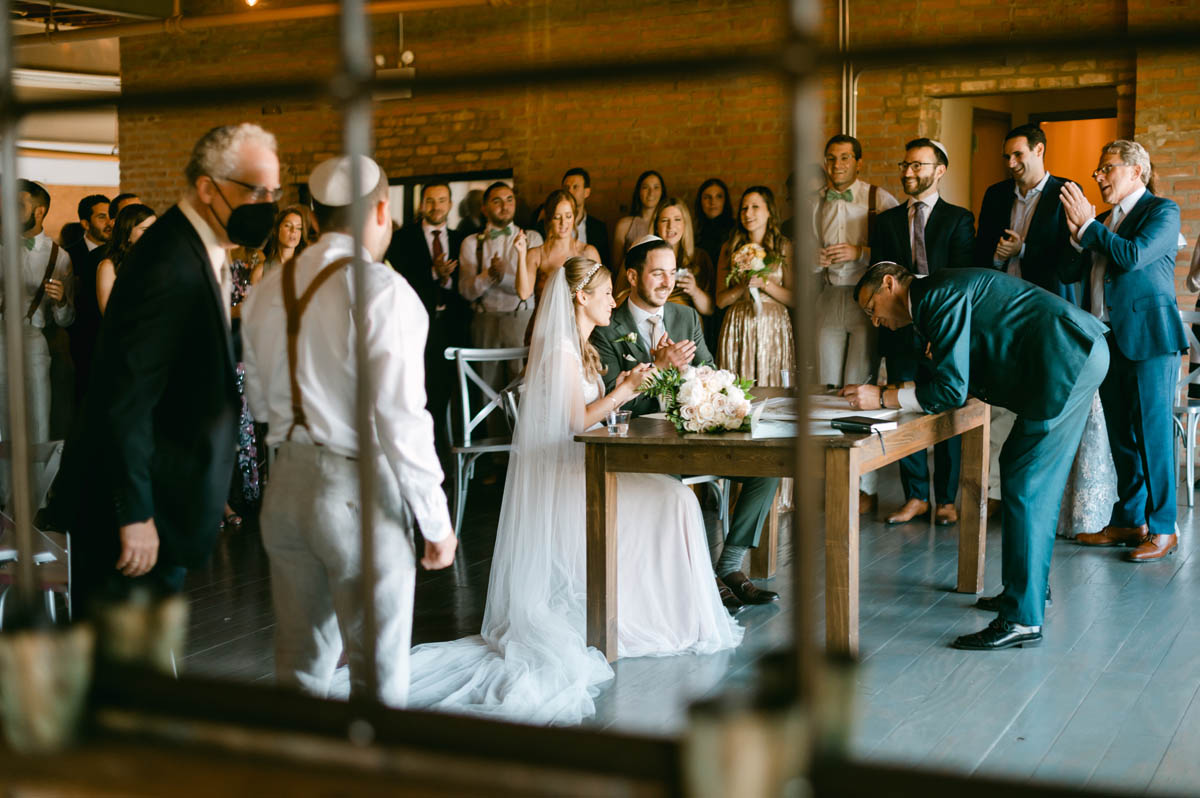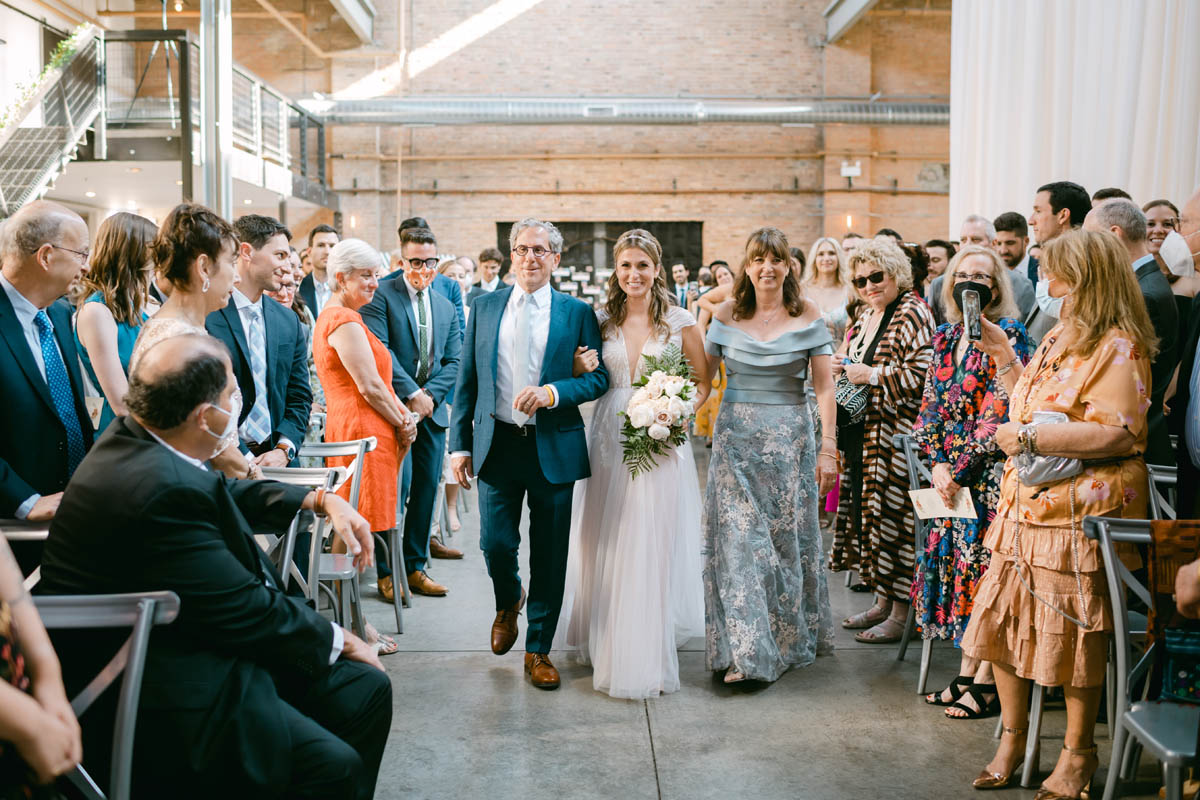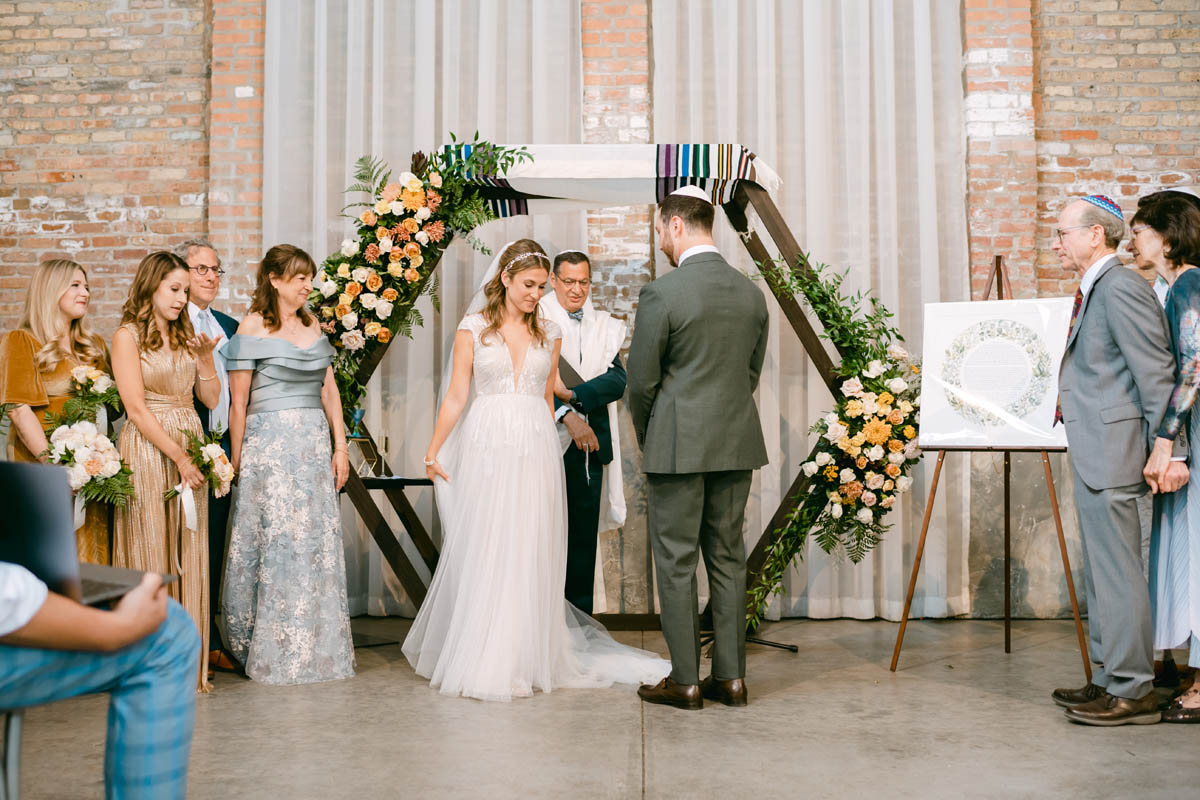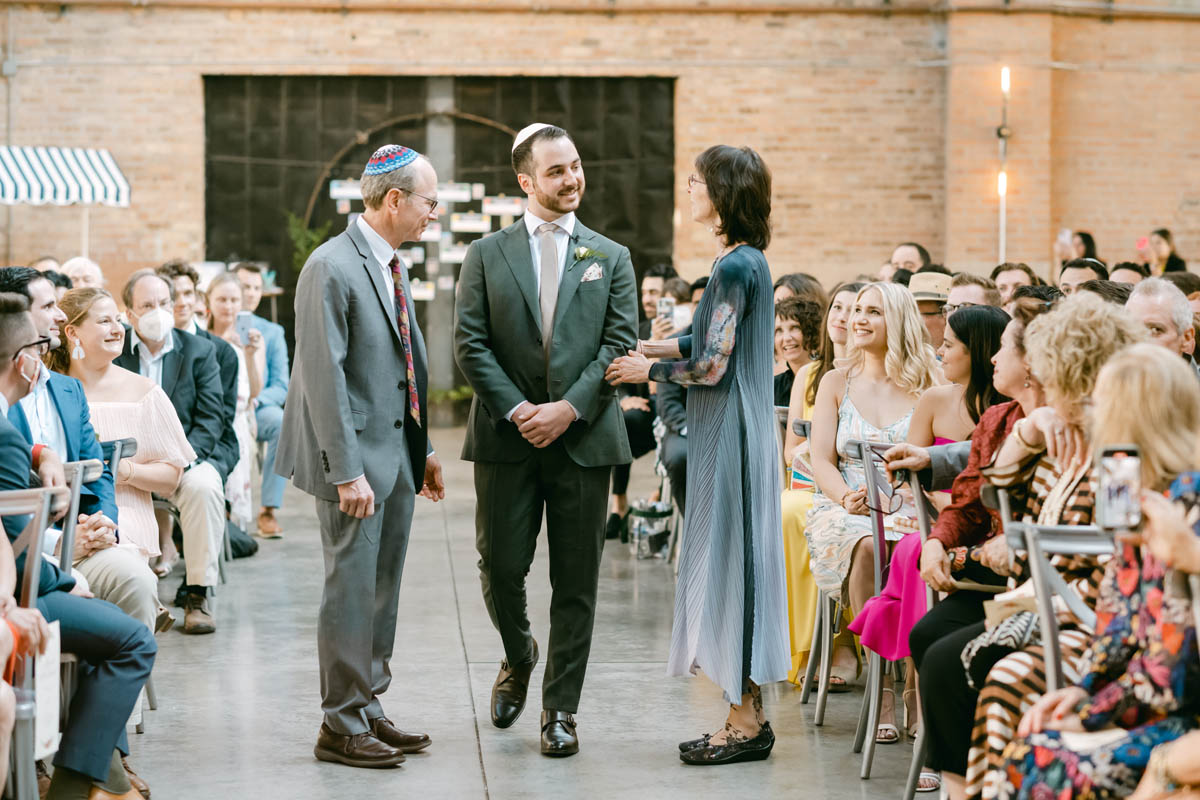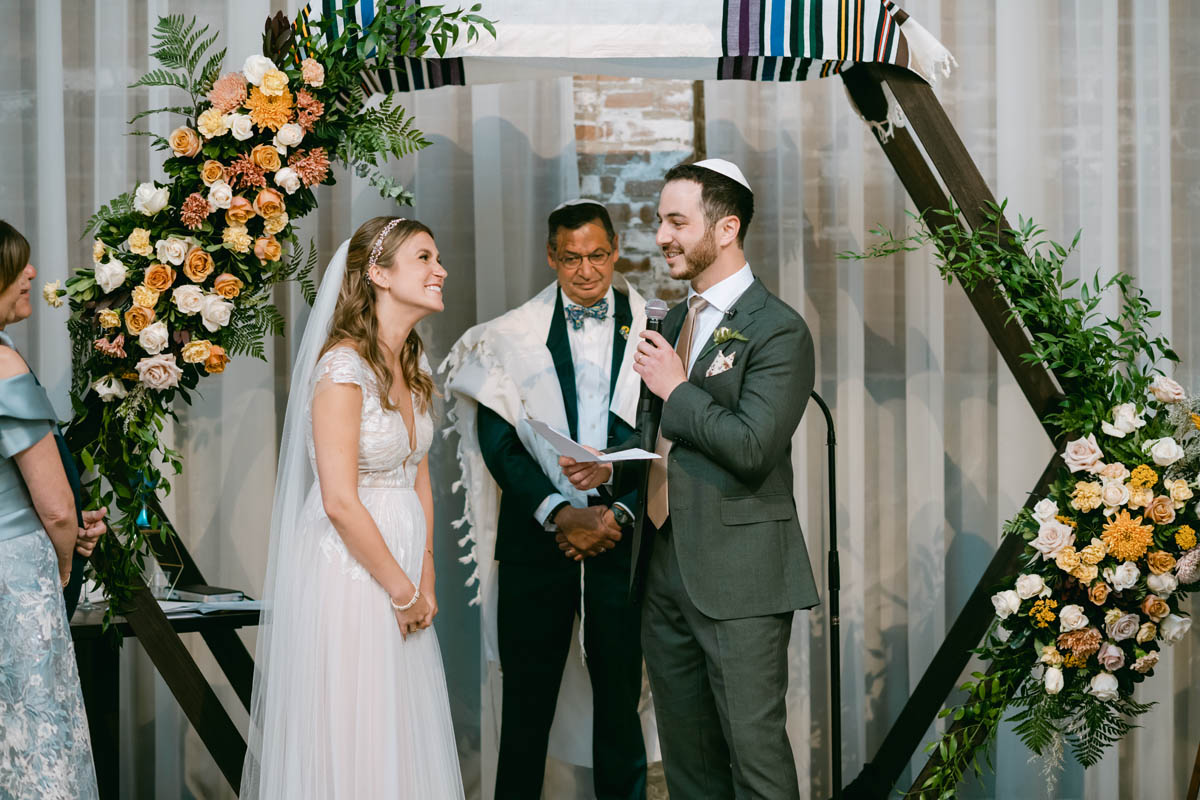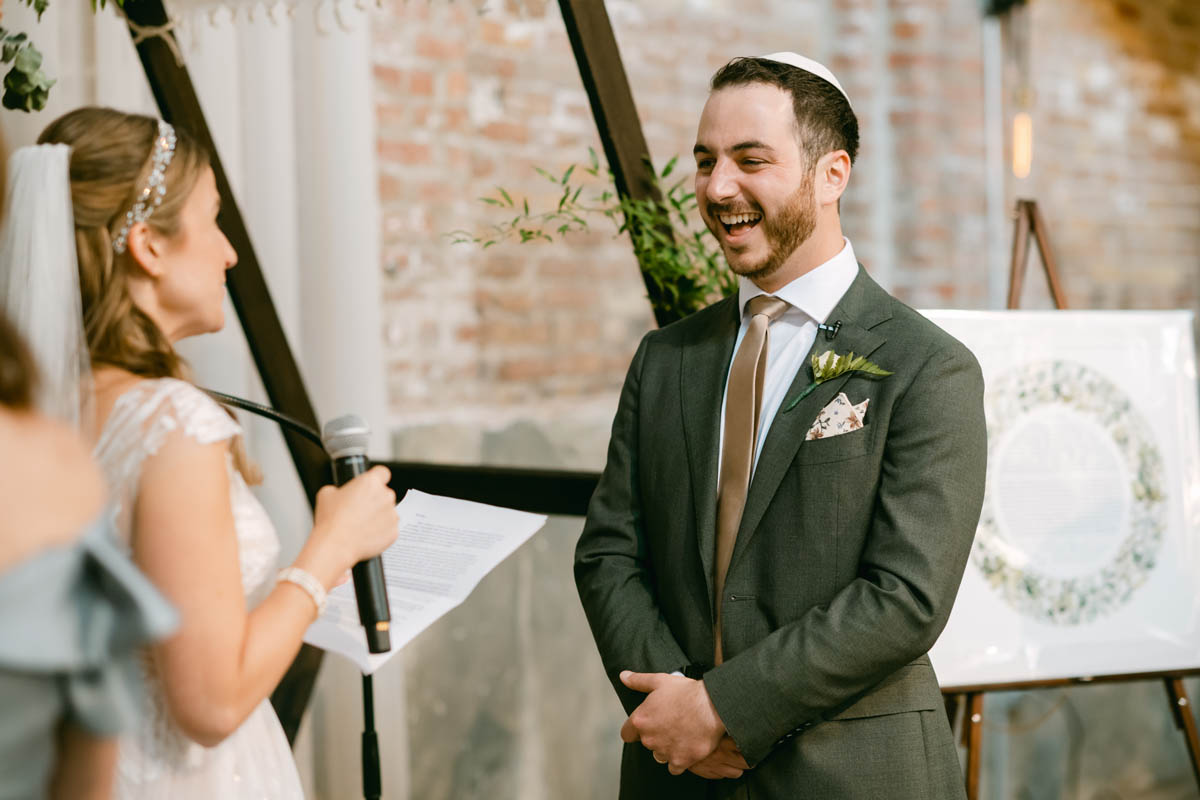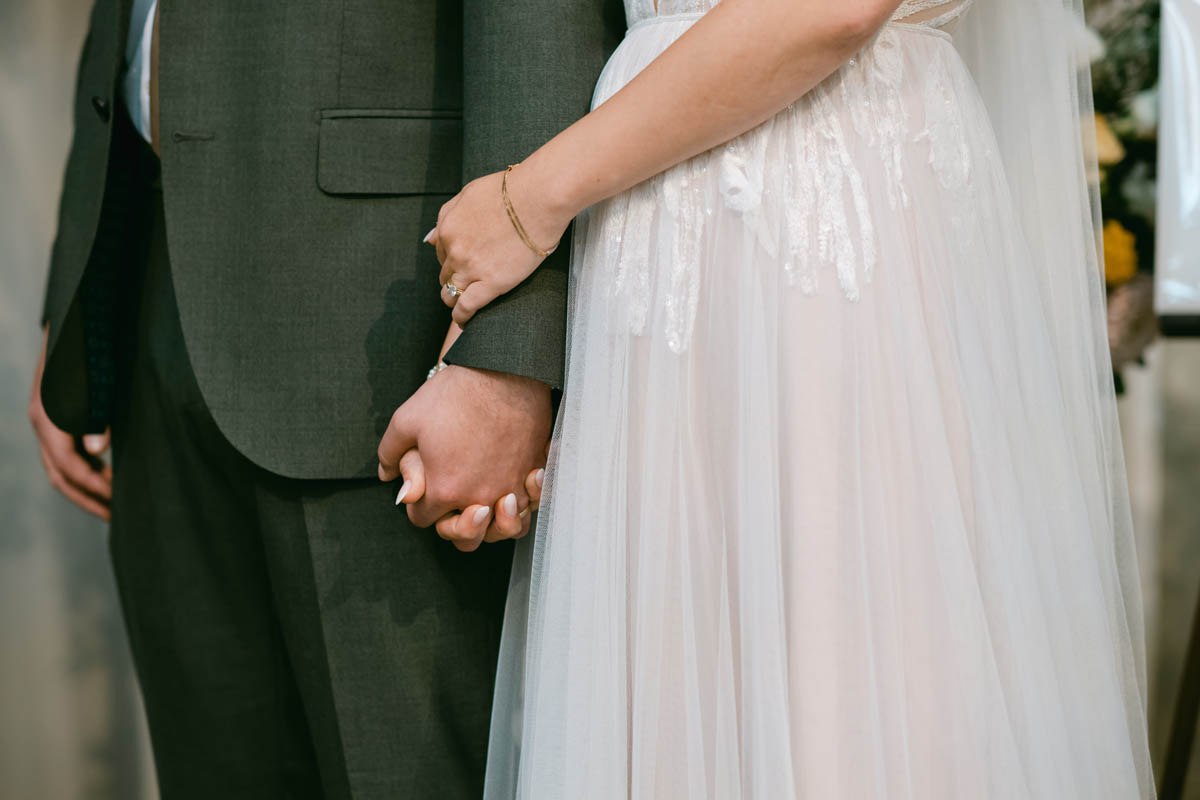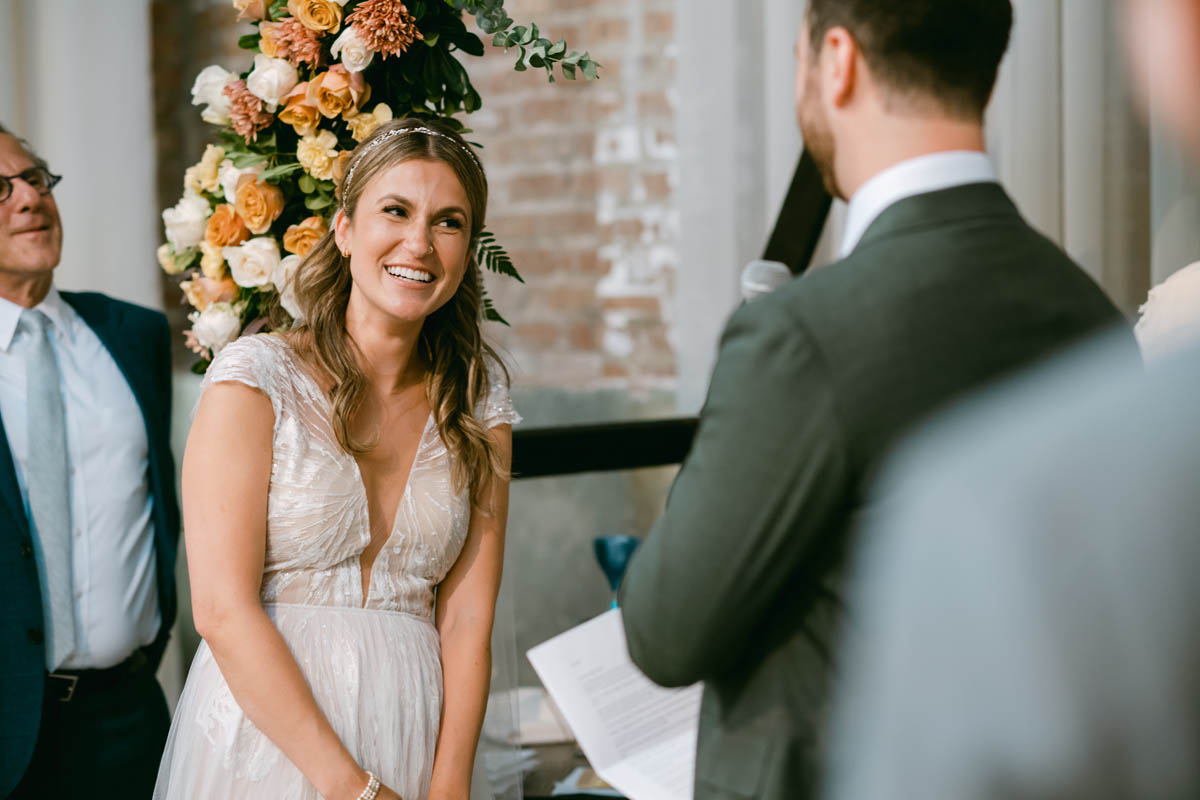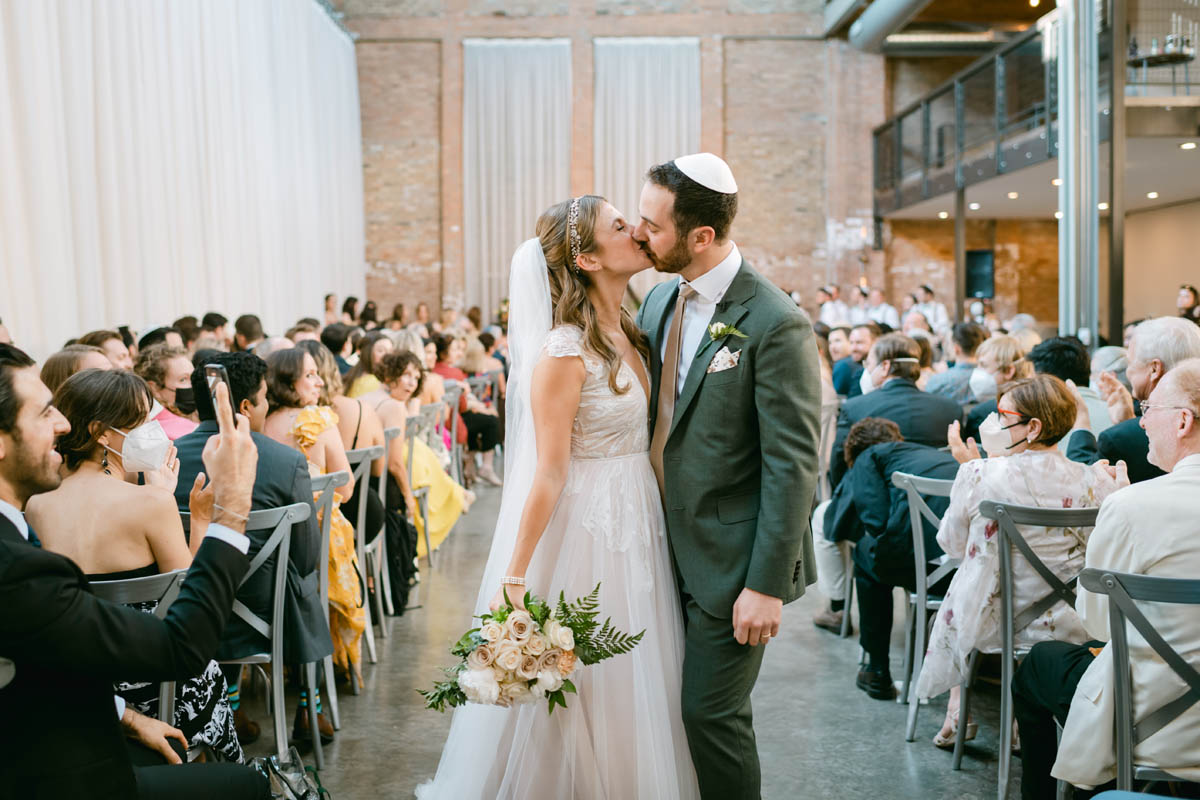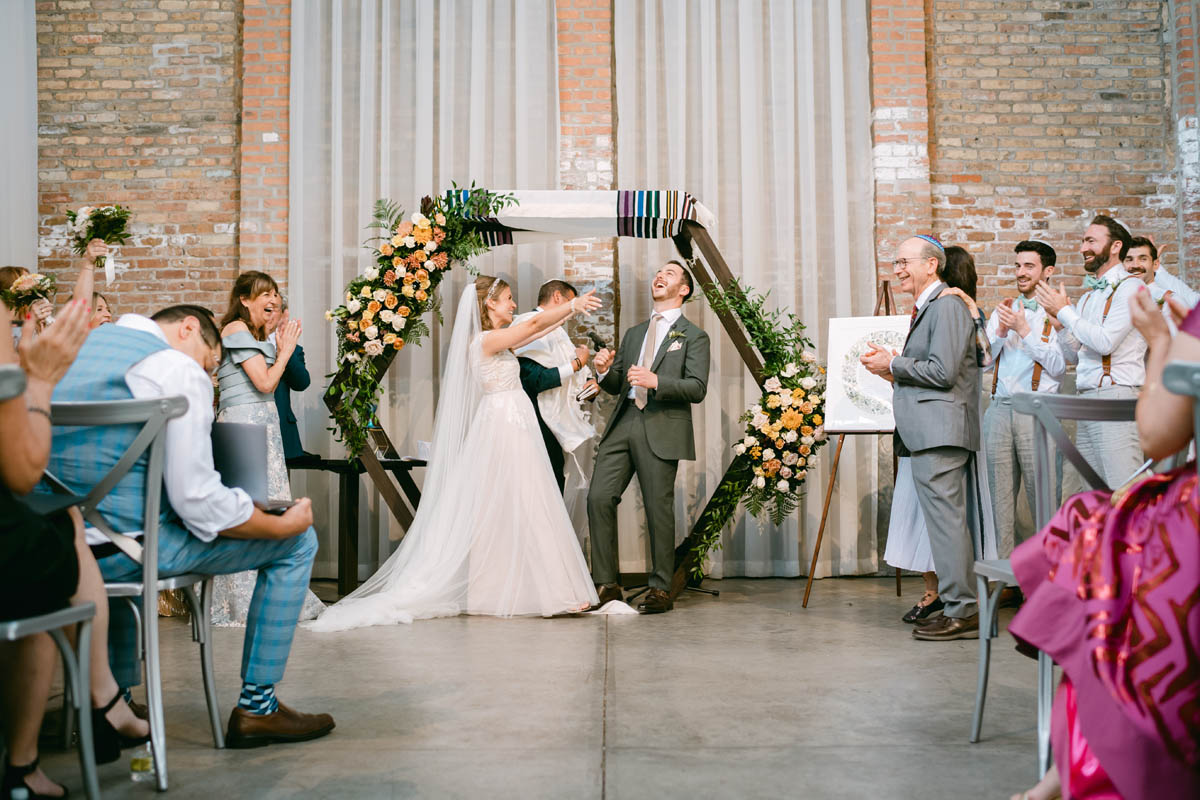 The Fairlie wedding venue has a tuk tuk as a truly unique way for the bride and groom to make an entrance! The bride and groom road into the Fairlie wedding celebration in style and got the dancing started. The happy couple took a few quick turns on the dance floor before inviting everyone to join. After sweet toasts from their parents and a scrumptious dinner, it was back to the dance floor for the special dances. And the most important Jewish wedding tradition - the hora!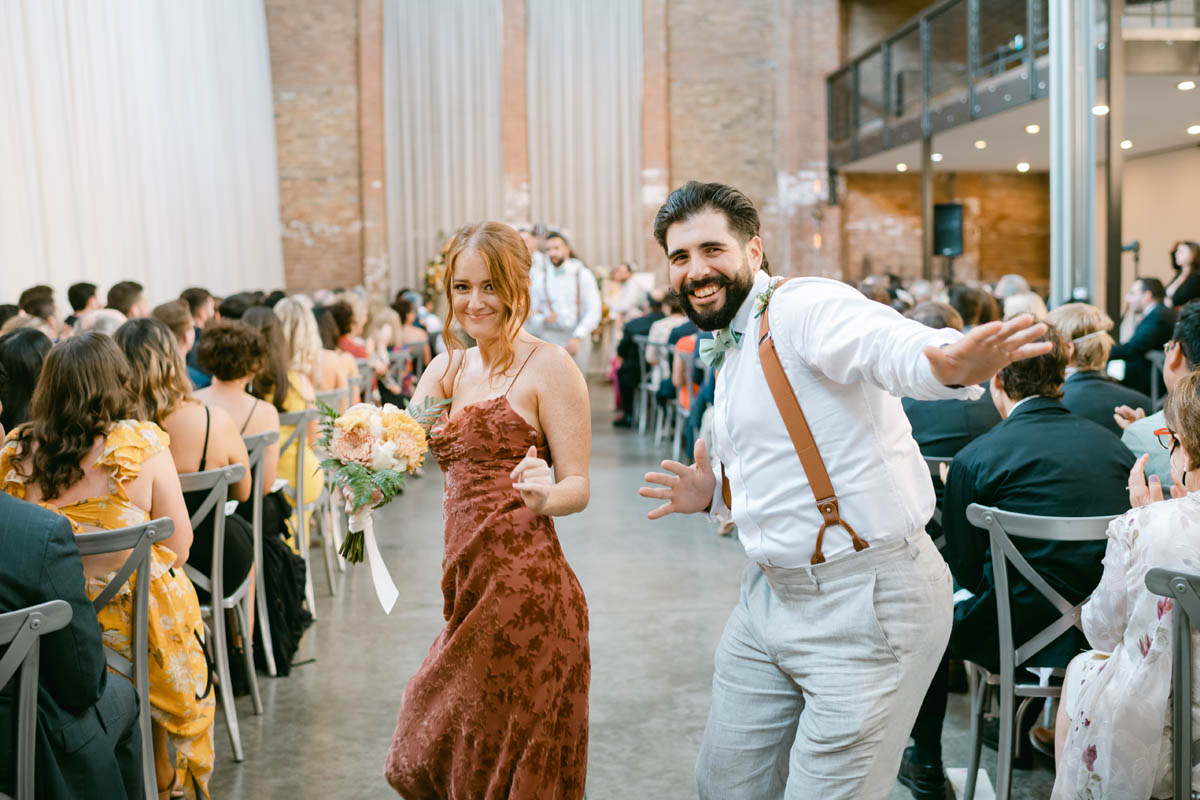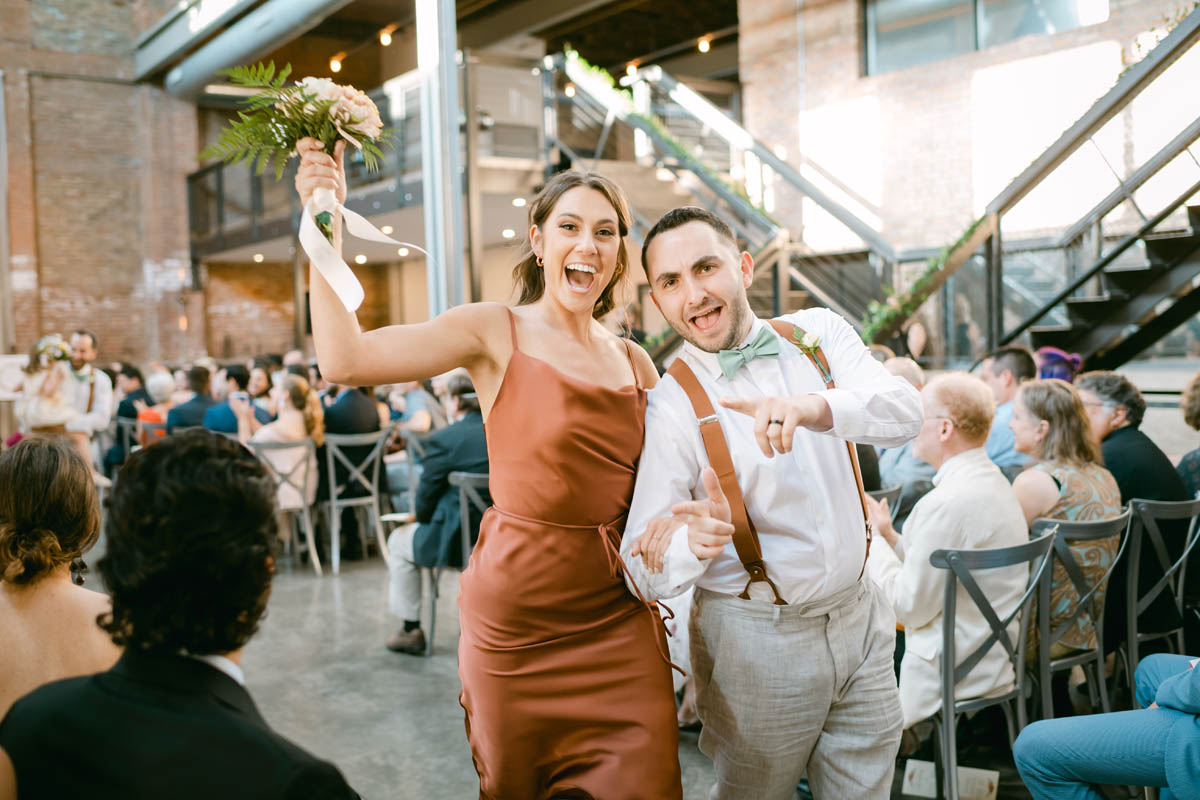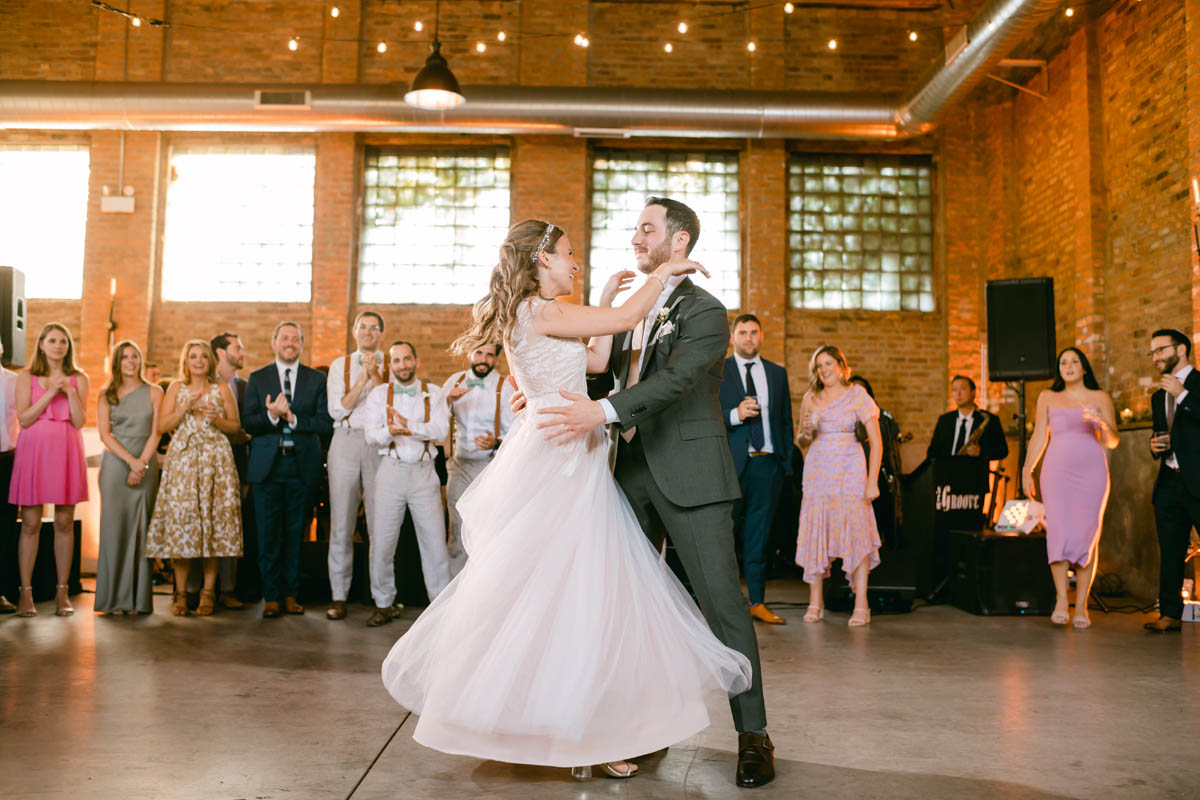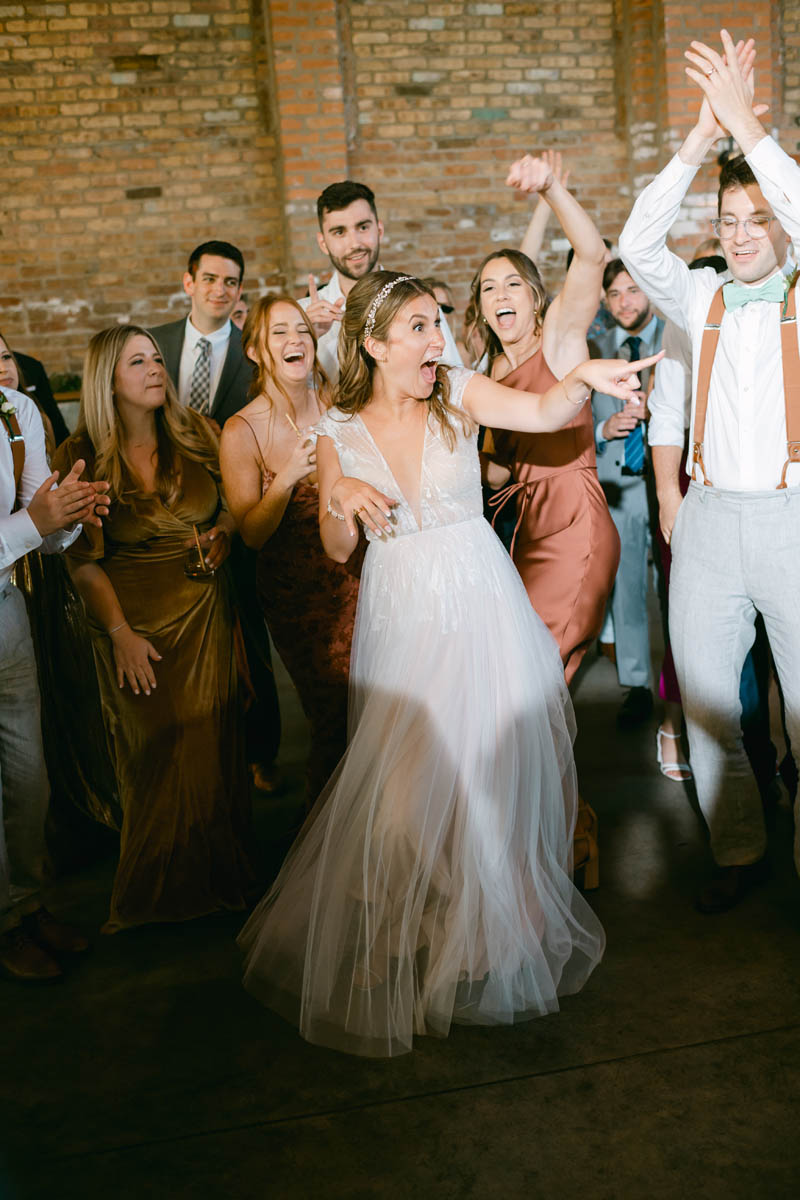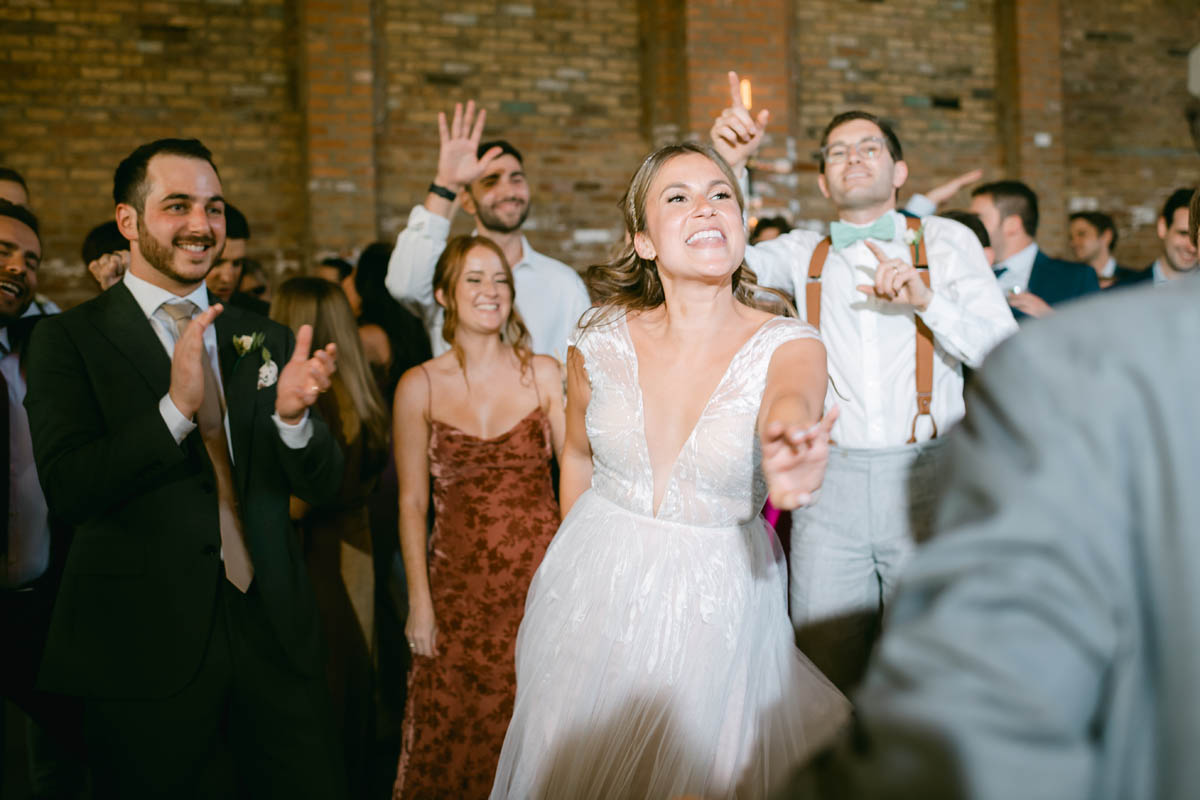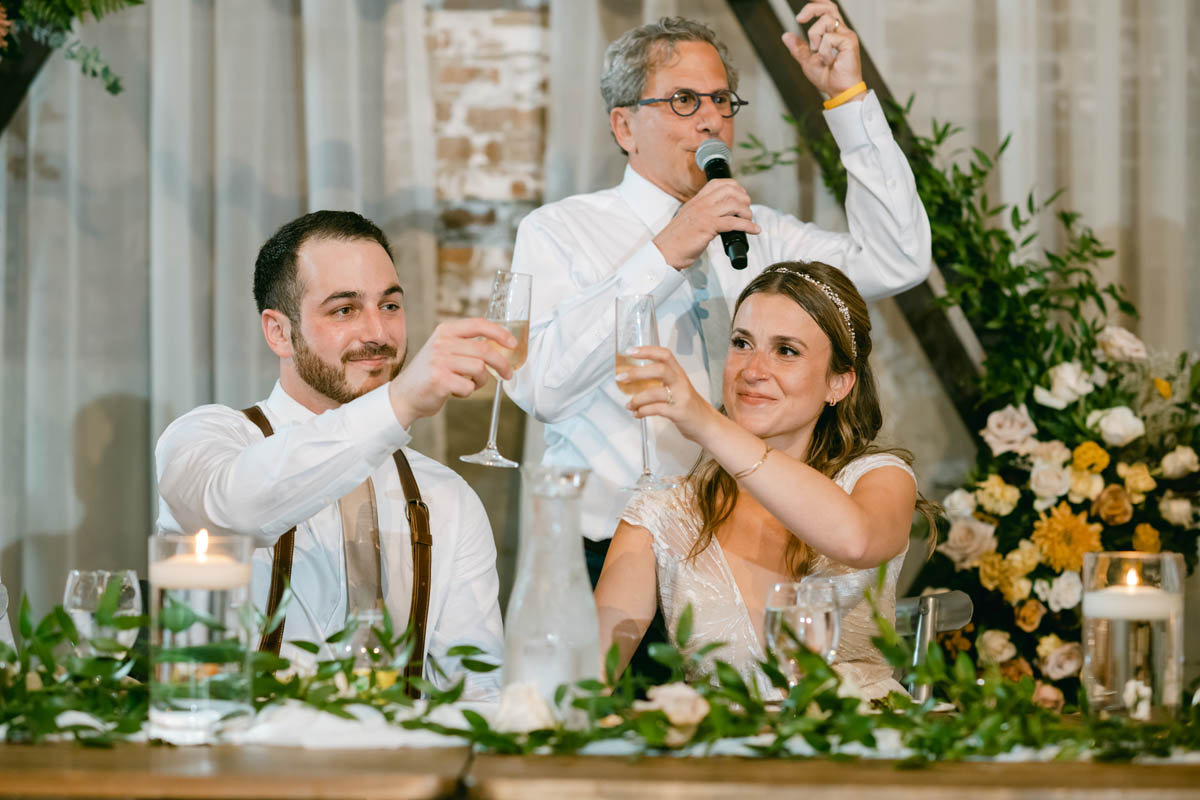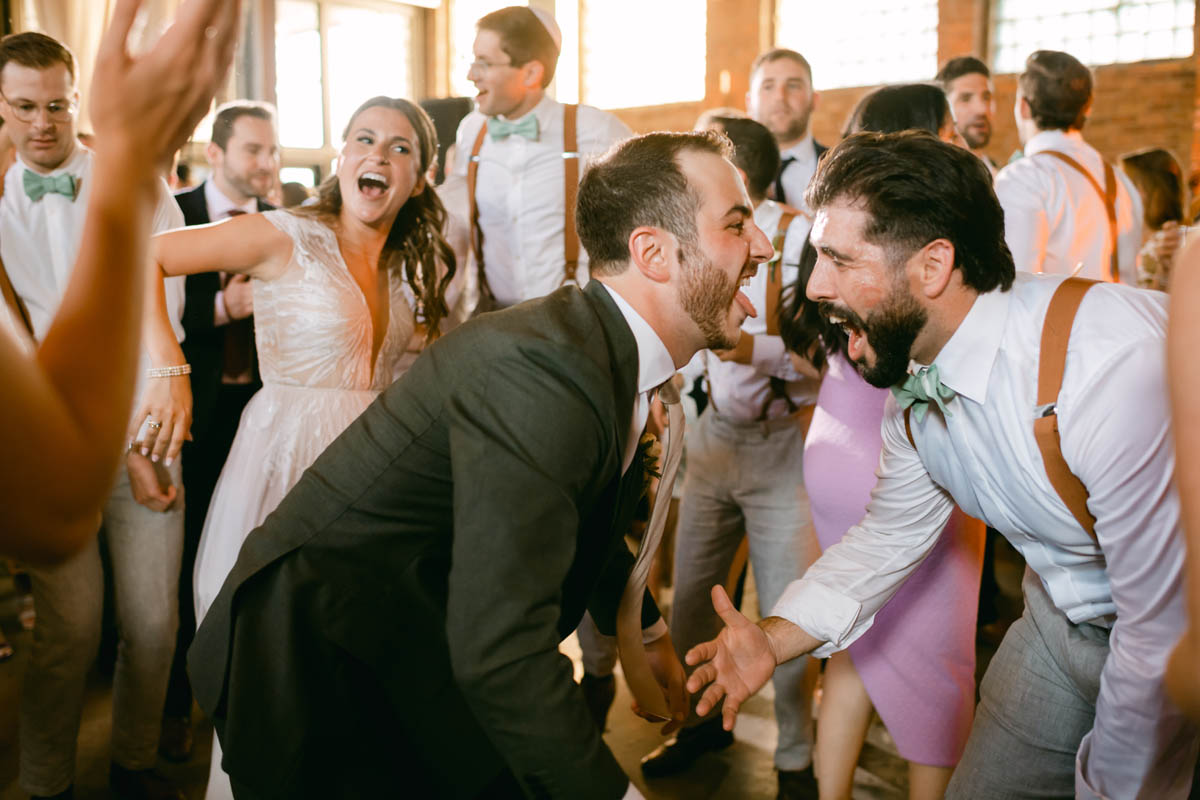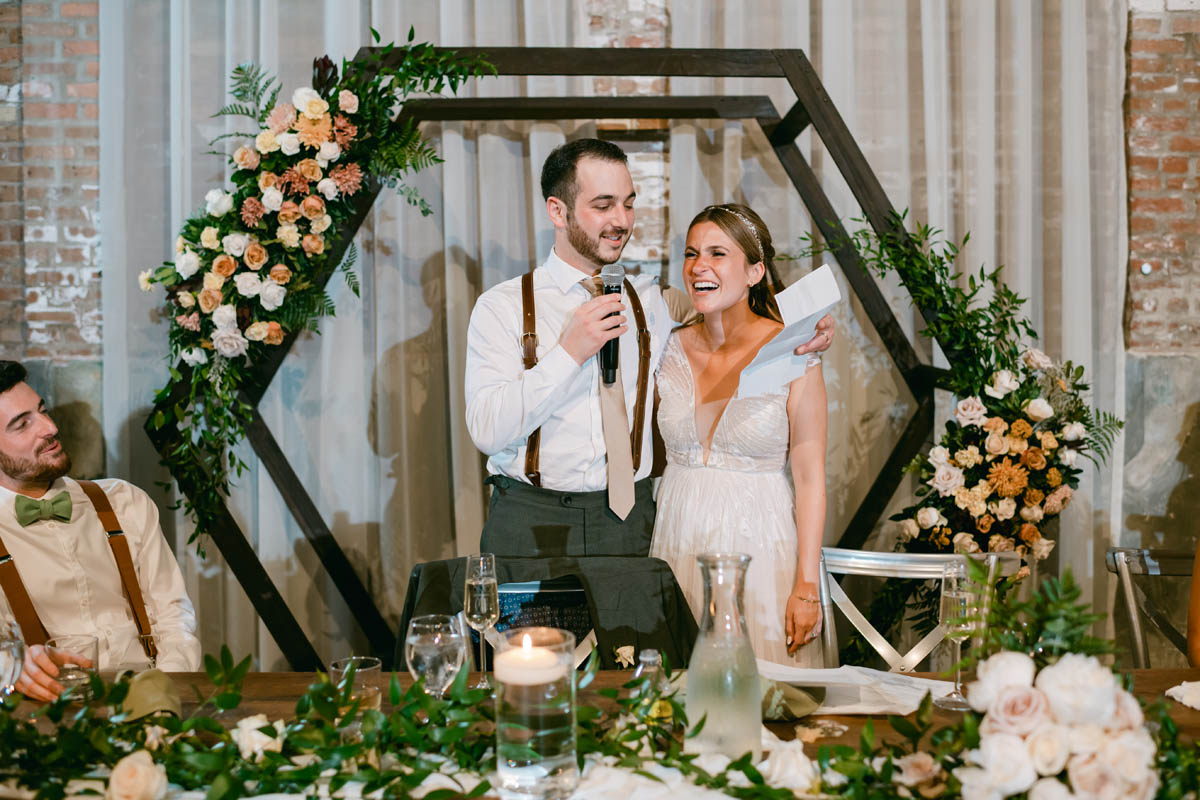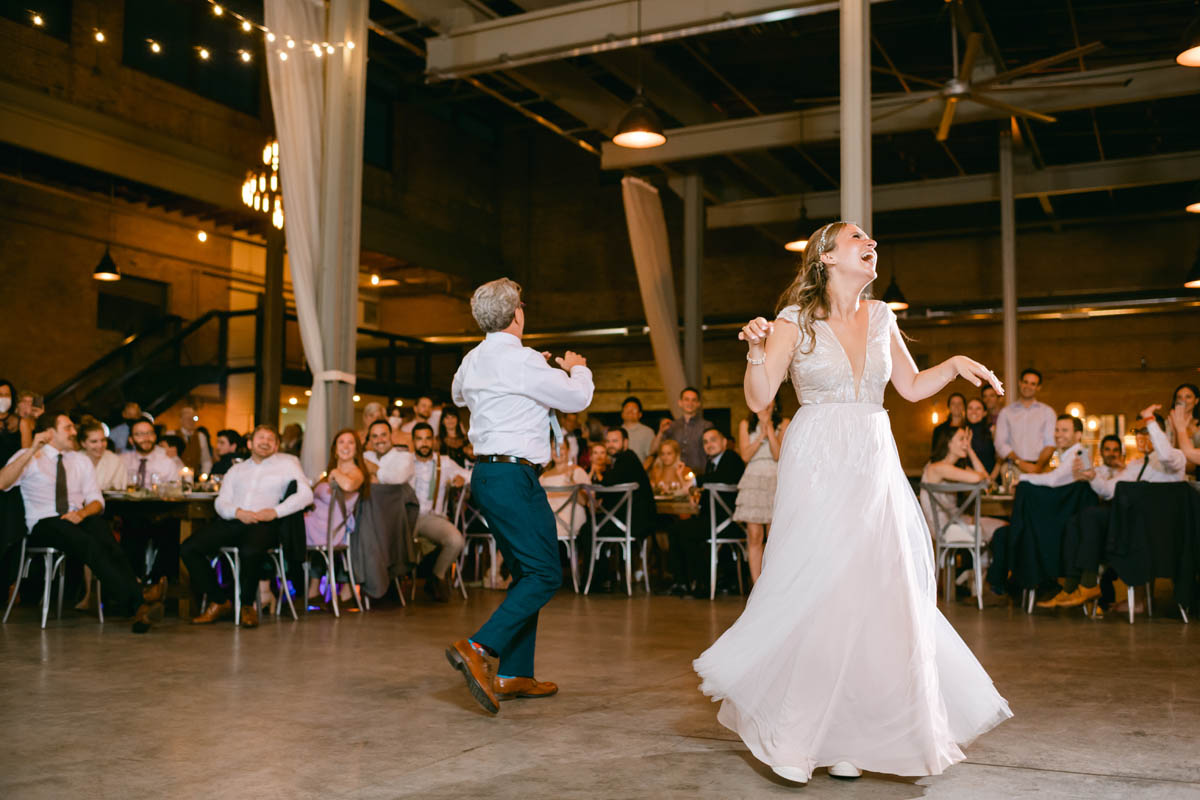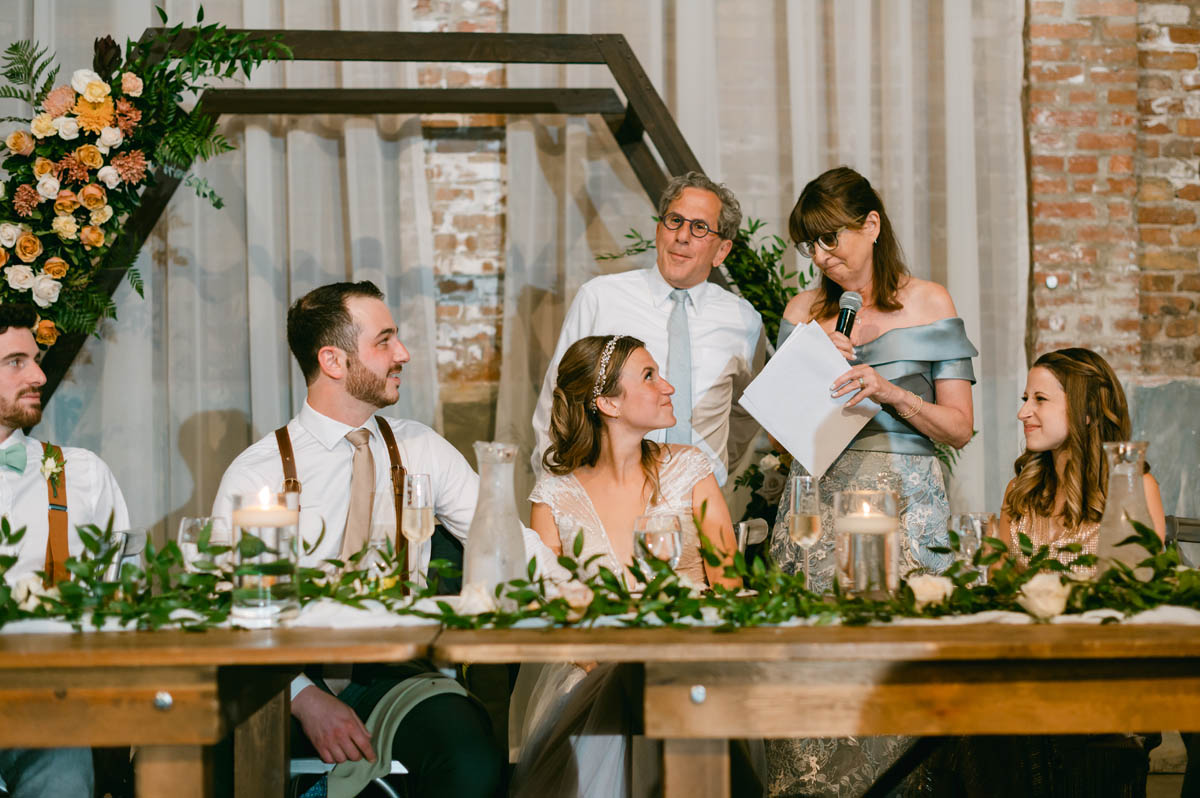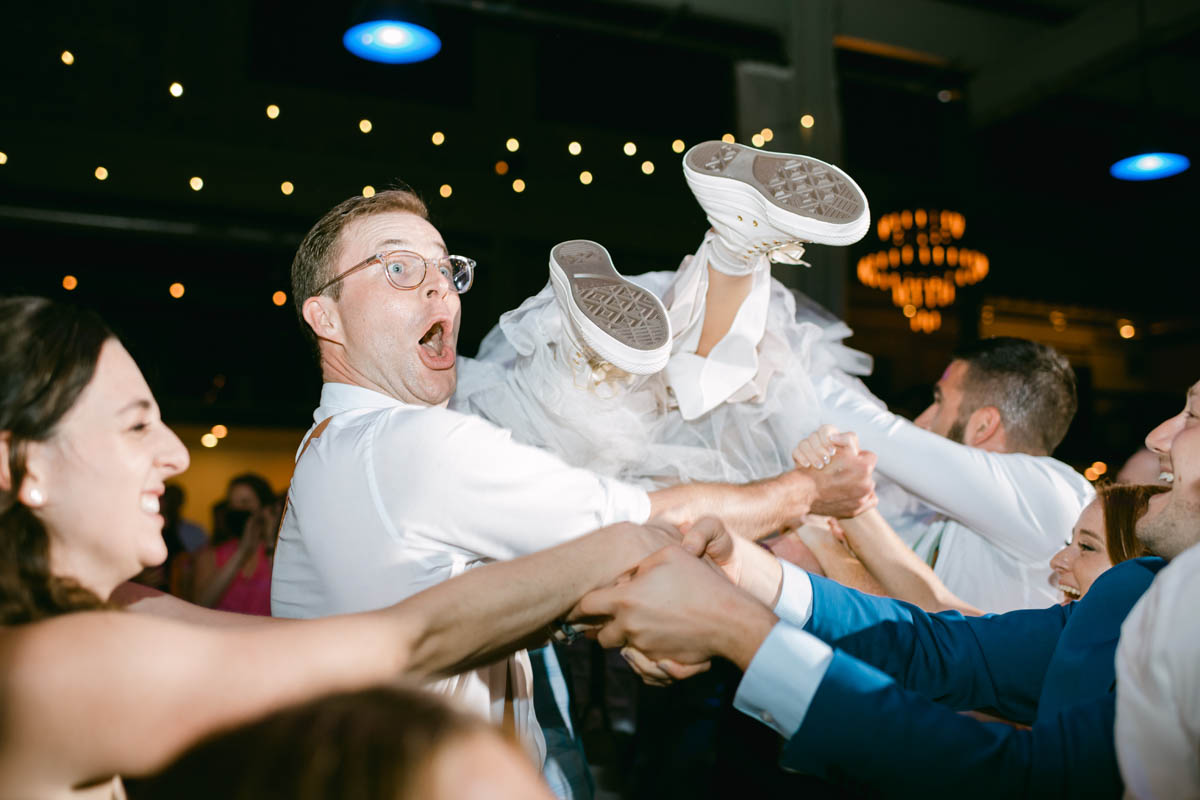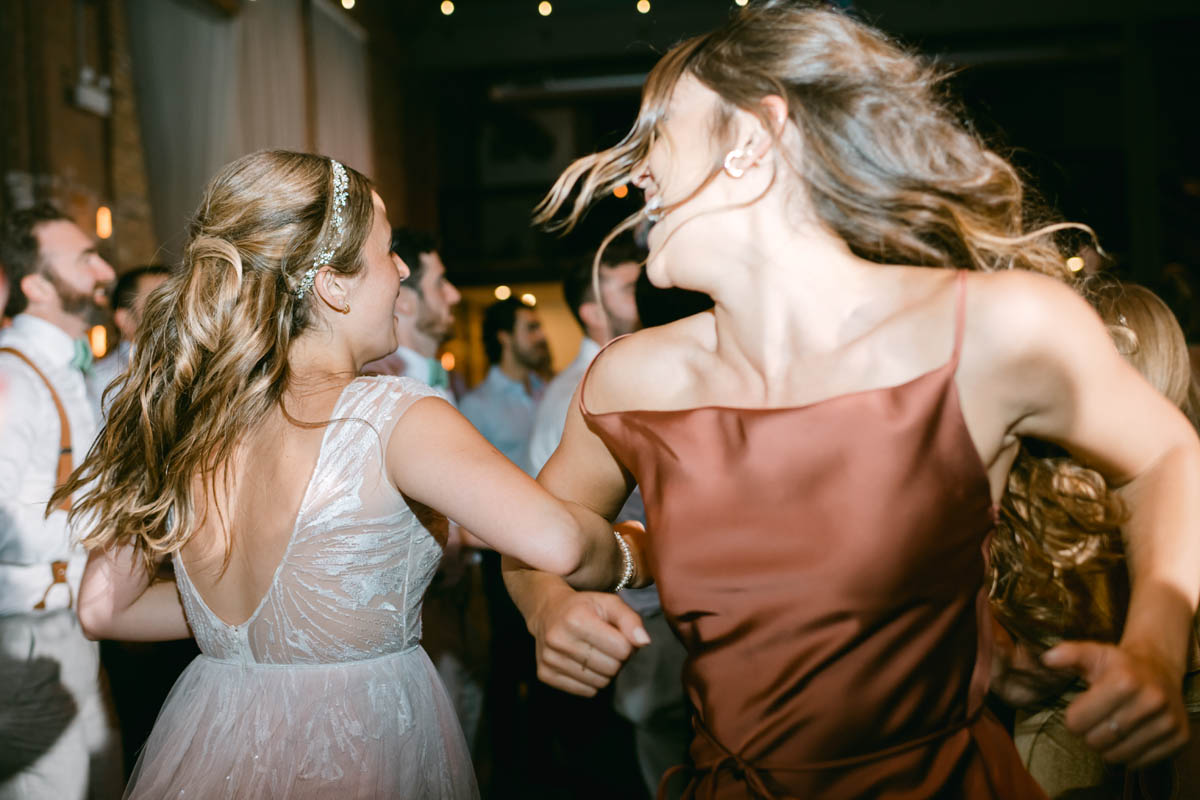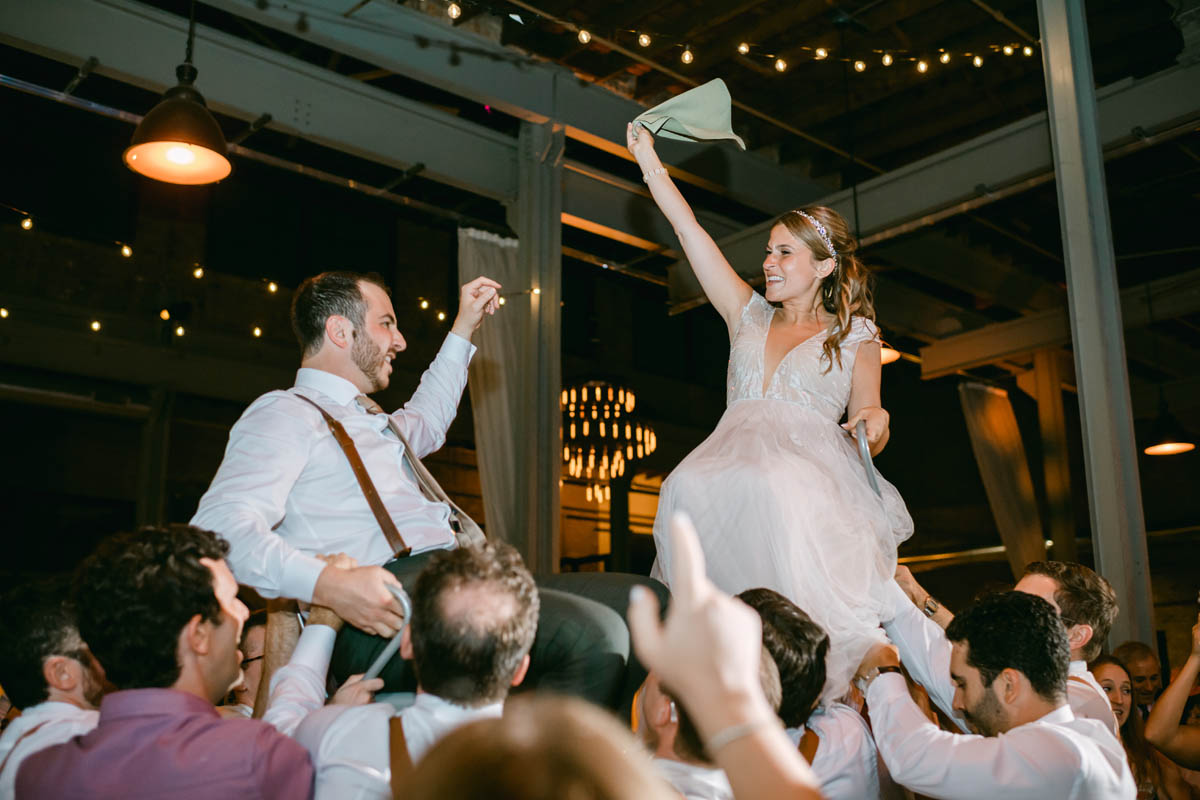 Ceremony/Reception - Fairlie Chicago | Florals - Vinspirations | Planner - MooreFun | Eats - Cocina Fusion | Jams - Hype Productions | Video - Rhys Ladhani Media