Getting Ready at Room 1520
Lena + Malcolm's elegant Room 1520 wedding was a perfect day!
The beautiful bride definitely brought her creativity for her wedding. She designed her invitations and all of the wedding days, including a custom neon sign that she made from scratch.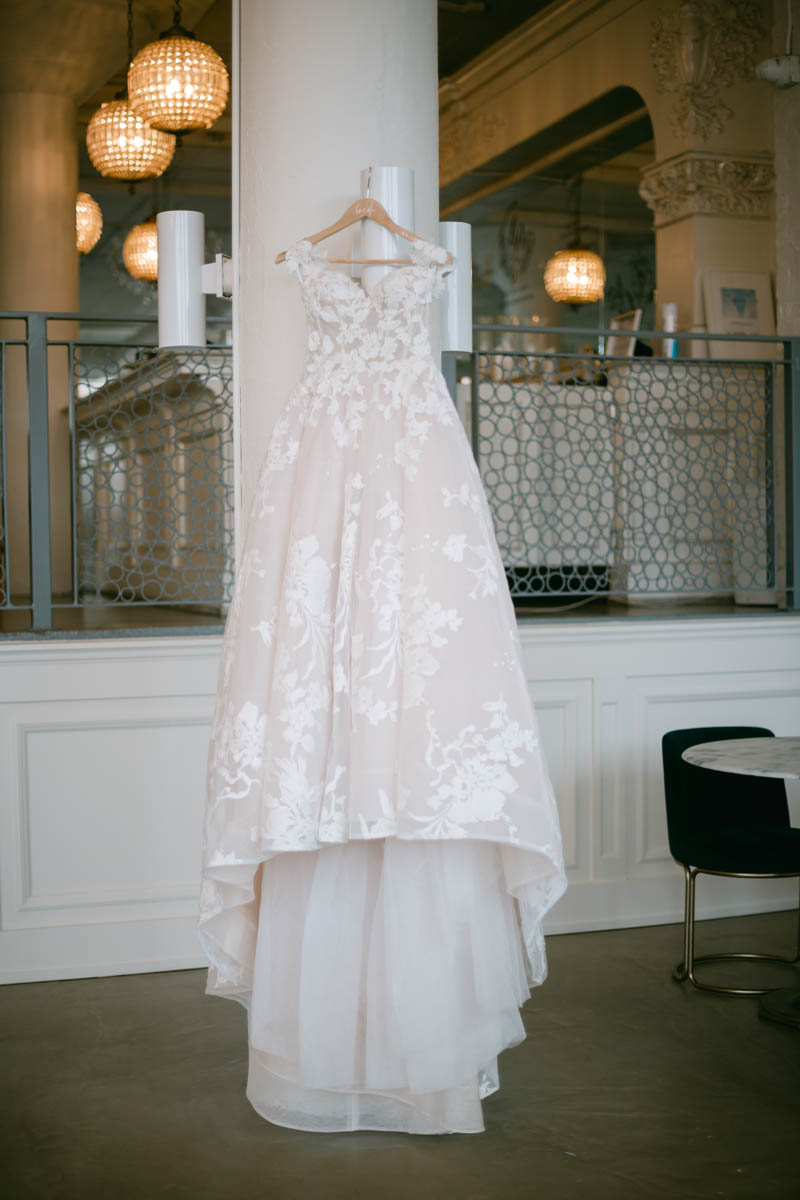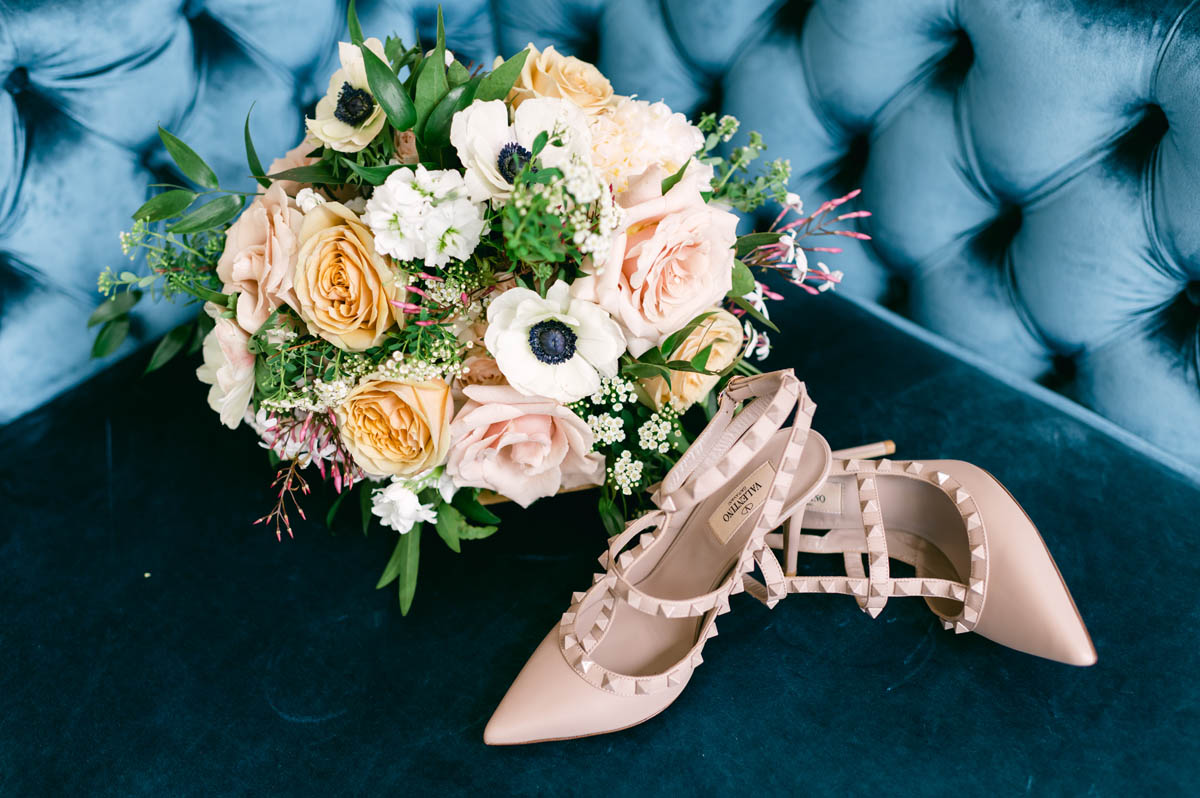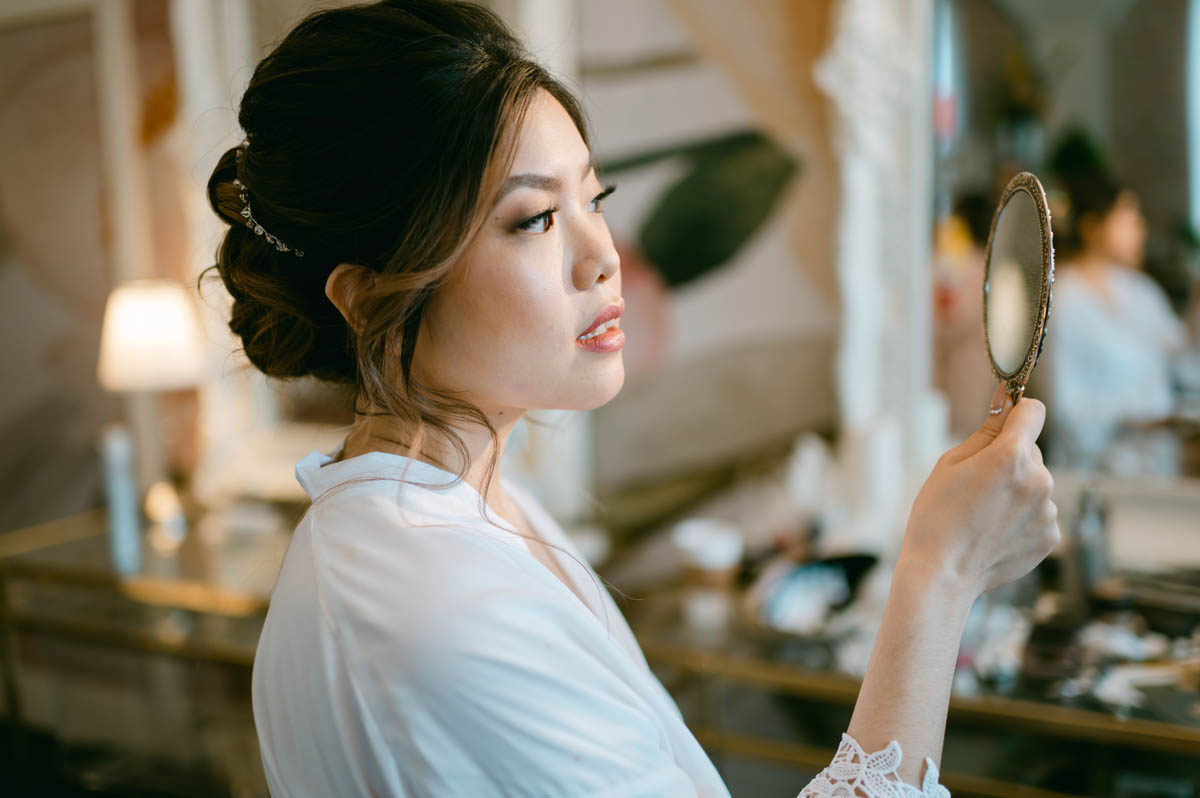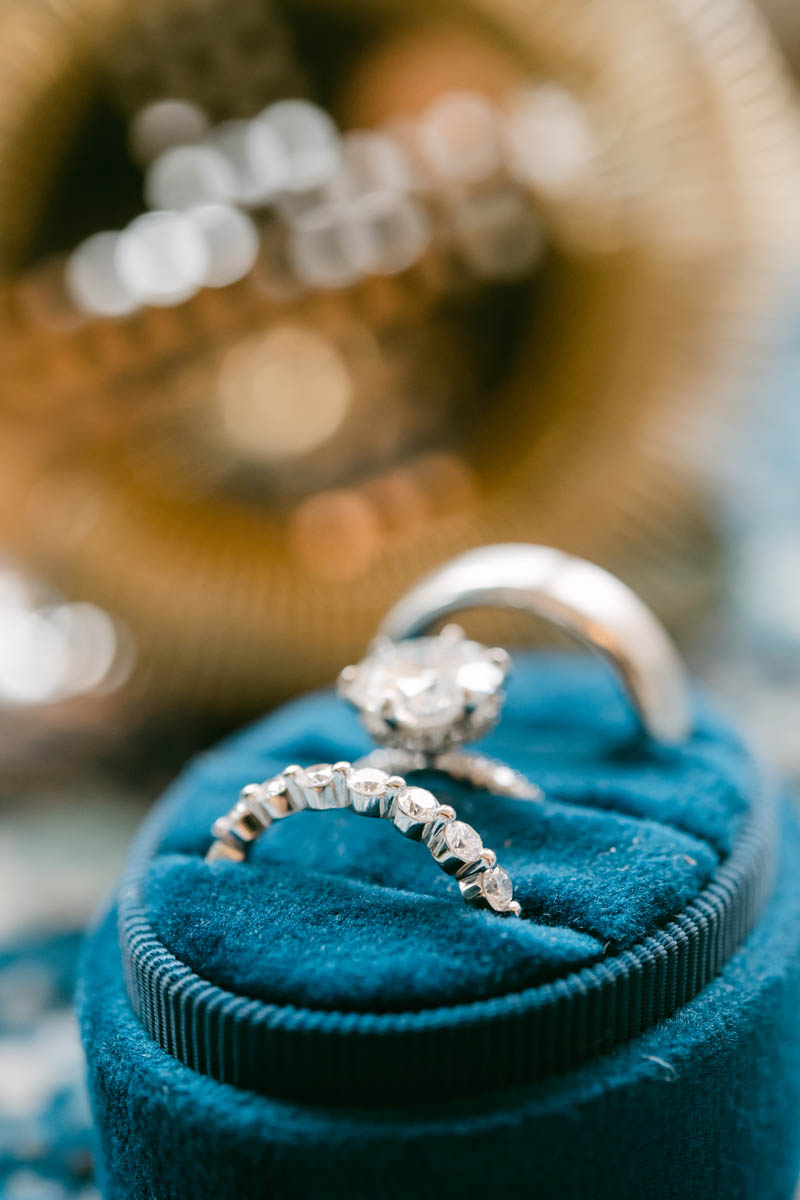 "She looks like a fine piece of art"
It all started with the beautiful bride excitedly getting ready with her bridesmaids and groomsmen. Lena's Dad helped her get into her dress, which was adorable! He even got the dress fluff right. Her diverse bridal crew was so excited to see how stunning Lena looked in her lace wedding dress. After seeing her in her wedding dress for the first time, one of her groomsmen said "she looks like a piece of fine art." What a perfect description of the elegant bride.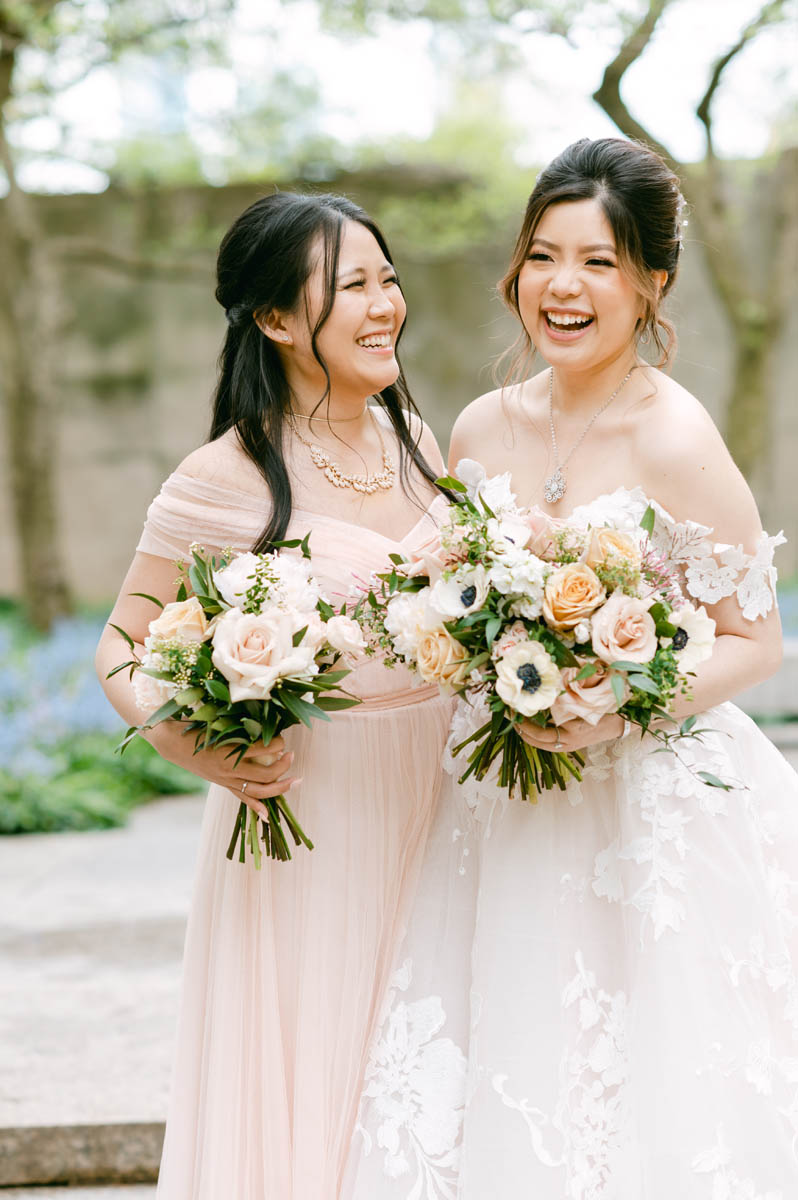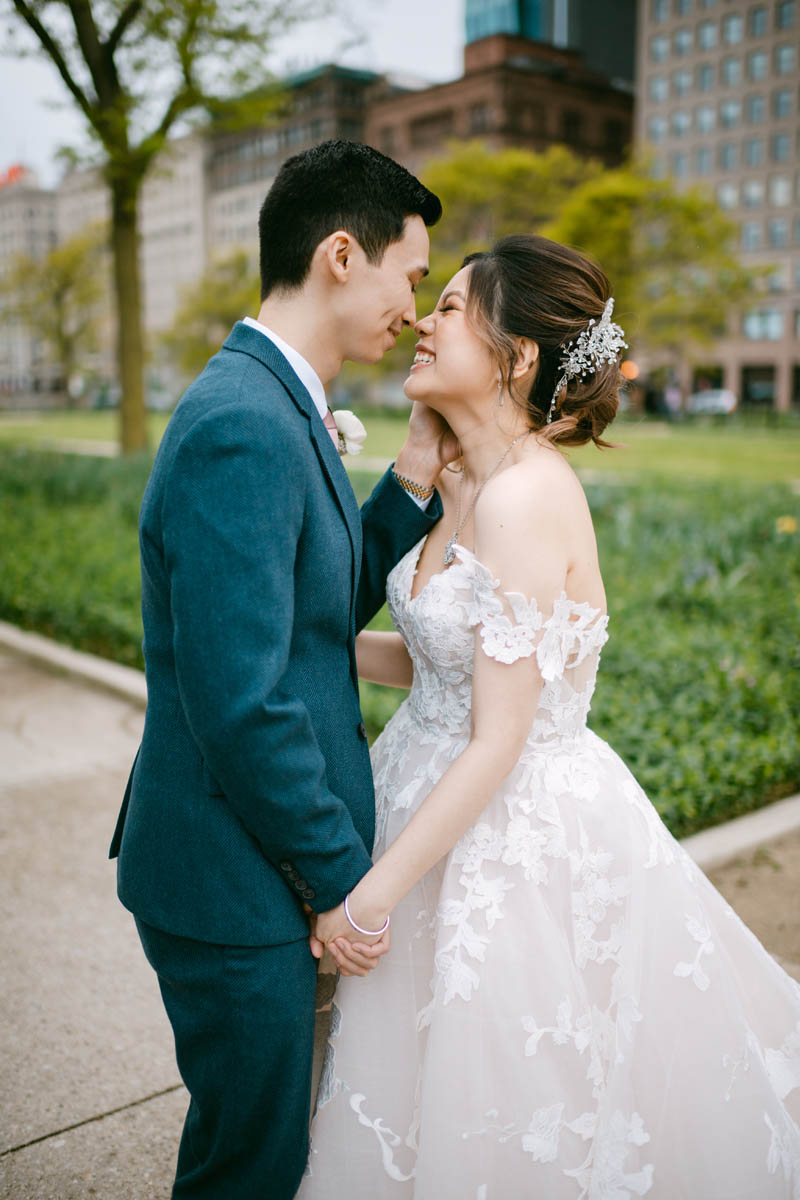 Malcolm was so cool when he was waiting to see his bride. But as soon as he saw her he couldn't stop the tears. When your groom tears up with emotion when he sees you for the first time in your wedding dress, that is a moment you will keep in your heart forever.
Then it was off to the Art Institute south garden for some gorgeous wedding day pictures! Lena's bridal crew looked so pretty in pink with their mismatched dresses and suits. Fortunately, the rain held off long enough for us to get some amazing shots.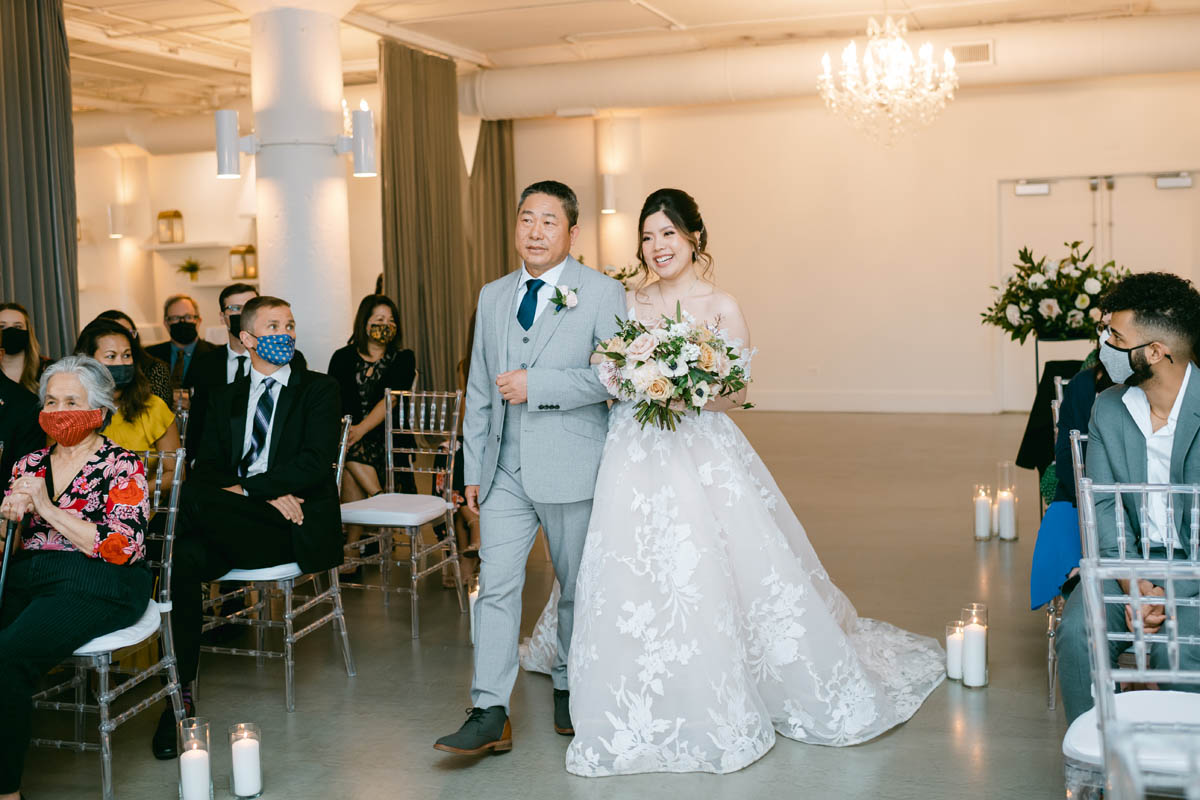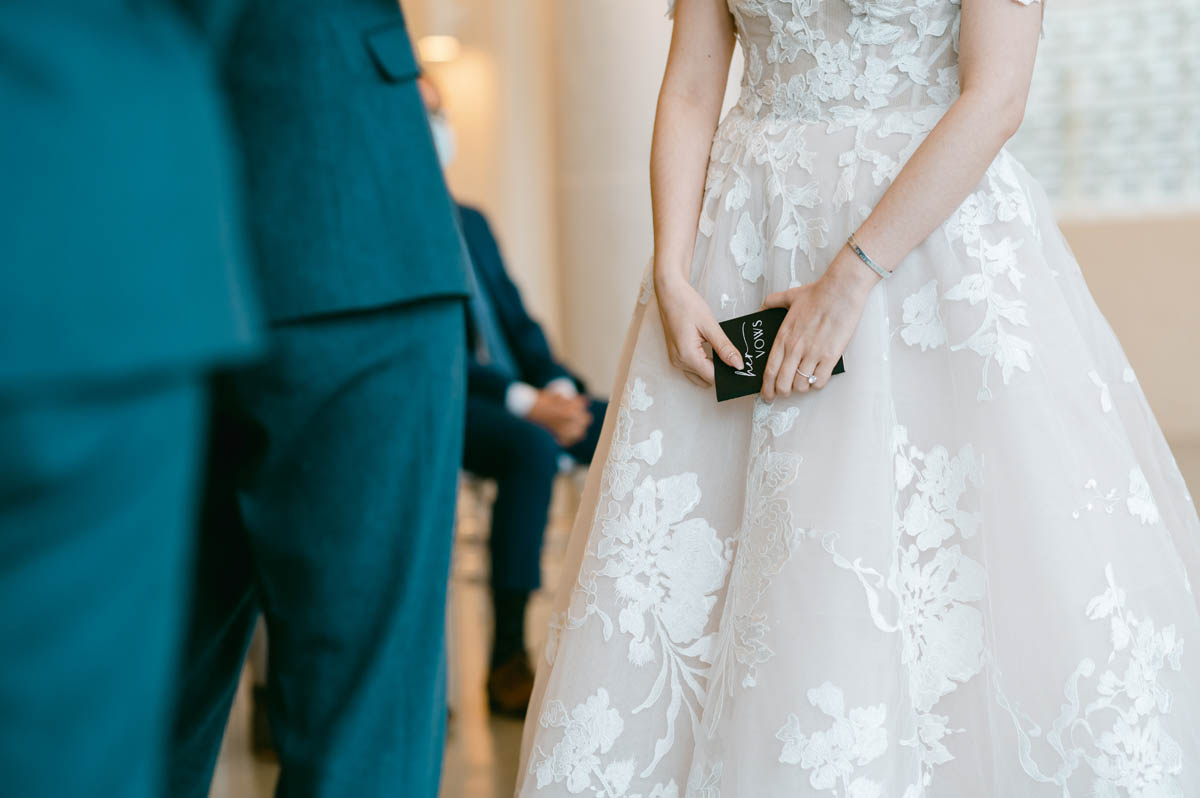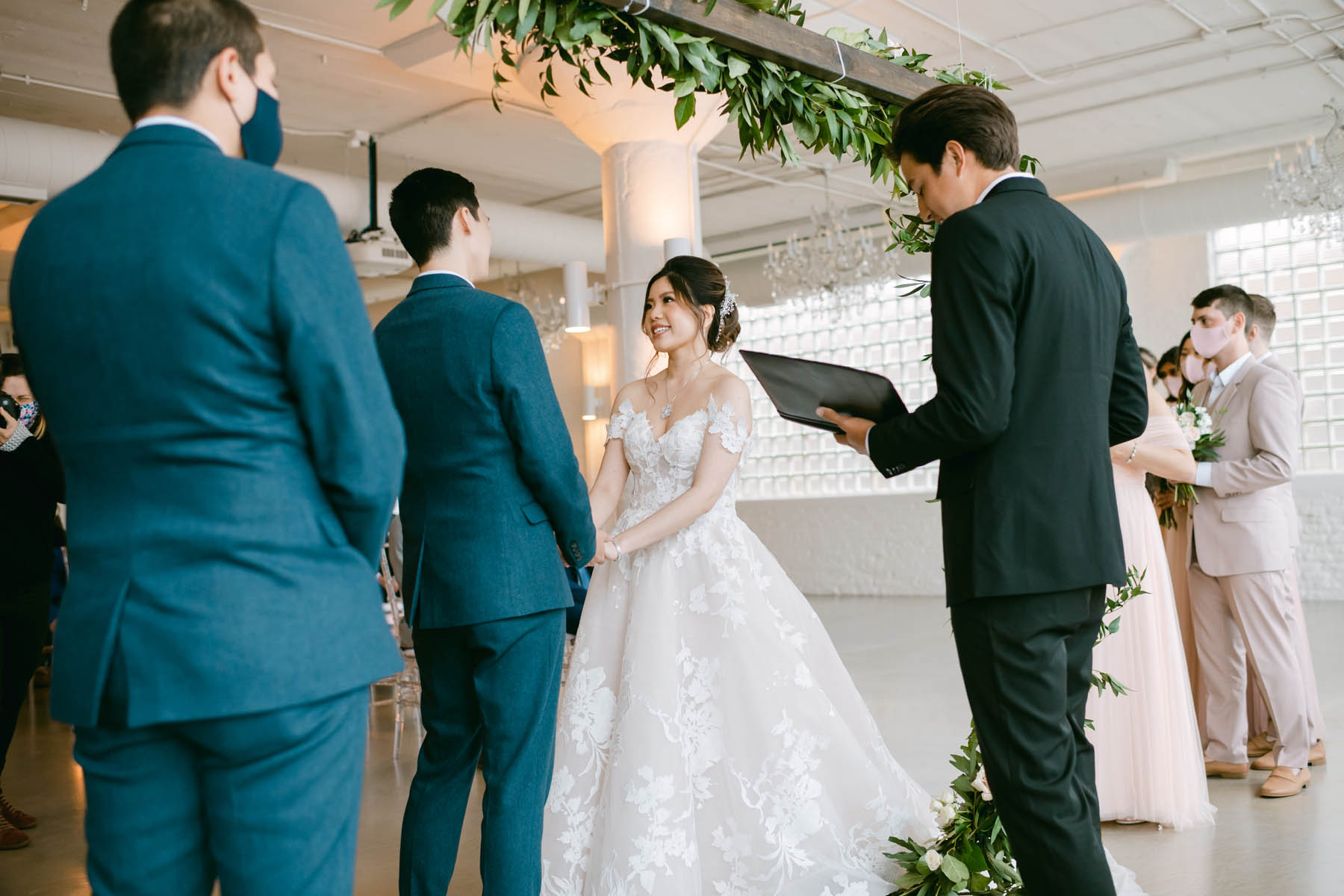 This look from your groom is everything! It's so sweet when a groom will let his emotions flow. Lena + Malcolm exchanged their own sweet vows to each other at their Room 1520 wedding ceremony.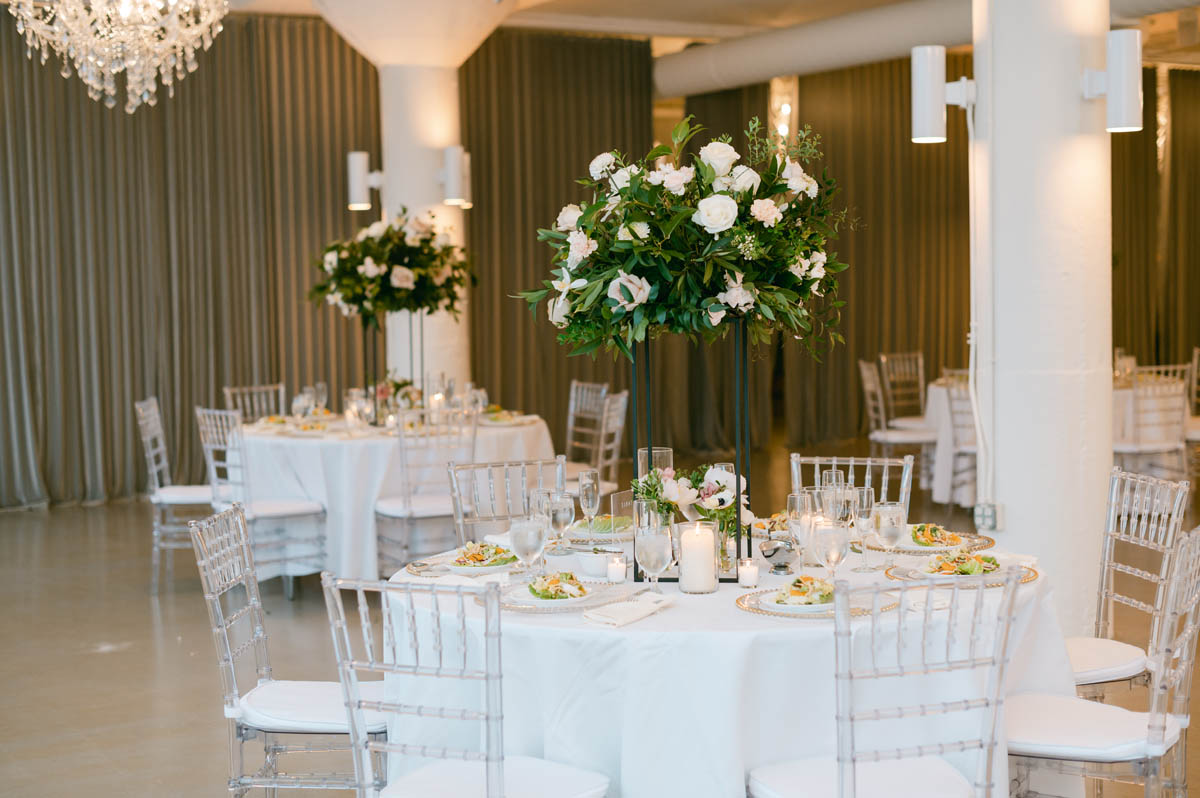 In addition to Malcolm being sweet, he's incredibly talented! The maid of honor put him on the spot after she toasted of his amazing seeing voice. The guests were treated to Malcolm seeing "You raise me up." His singing is so beautiful that it brought tears to my eyes.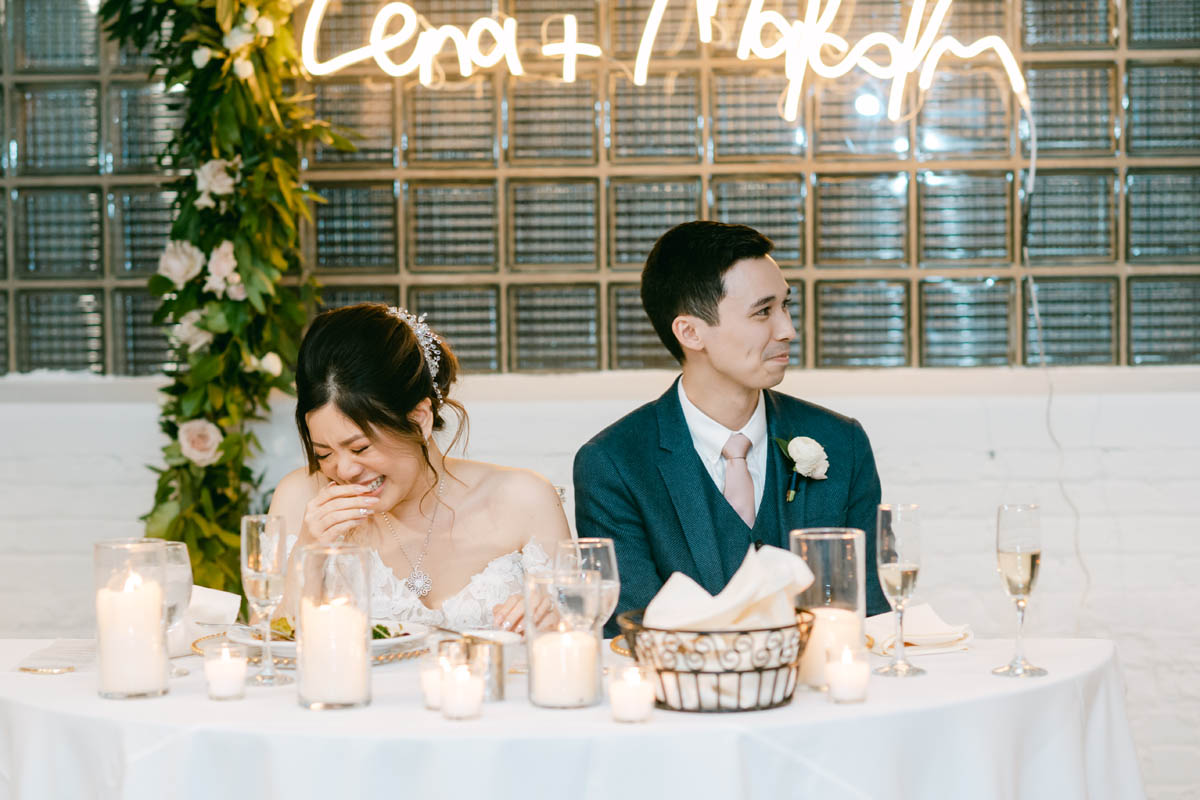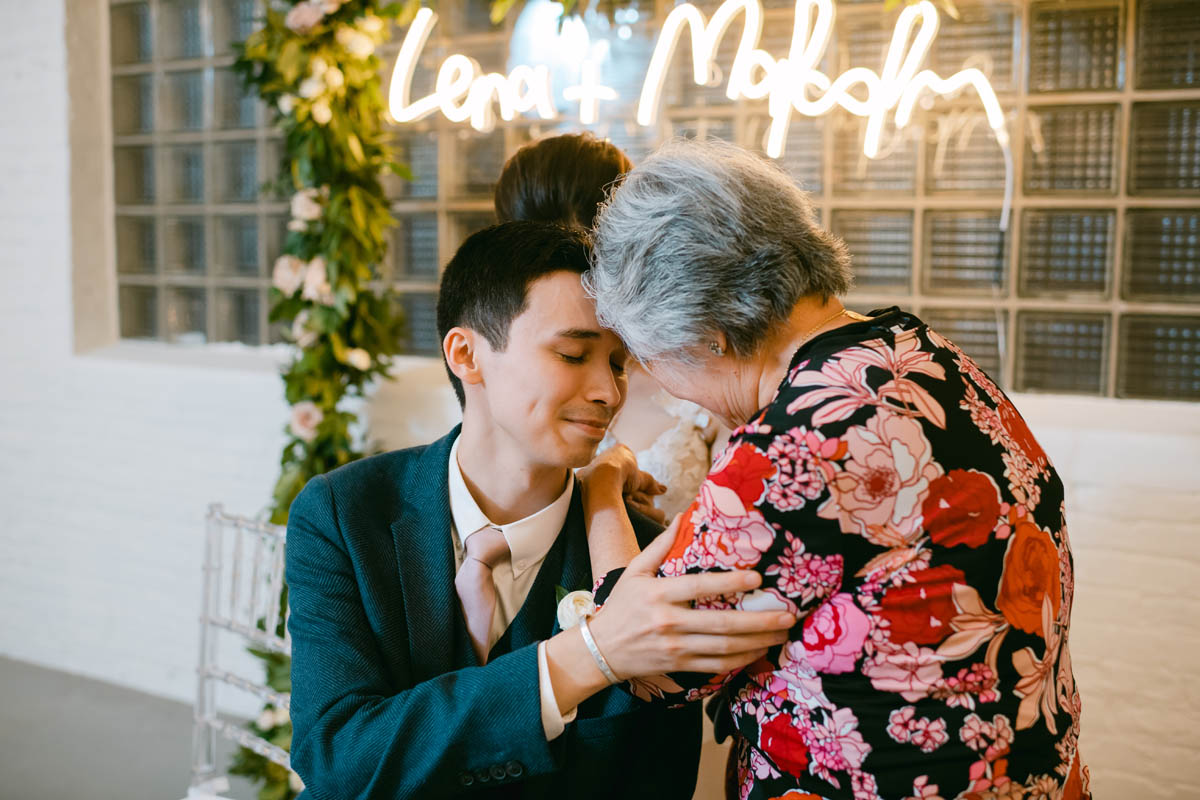 Ceremony/Reception - Room 1520 | Event Planner - Urban Allure Events | Catering - Chic Chef Catering | Sweets - Jennivee's Bakery | Beauty - Diem Angie Co | Florals - Studio Poppy | Officiant - Nick Joson | Jams - Cage + Aquarium | Video - Shutter and Sound | Photo Booth - Grin & Bear