Karina + Mike's fall Knickerbocker Hotel wedding was such a gorgeous day!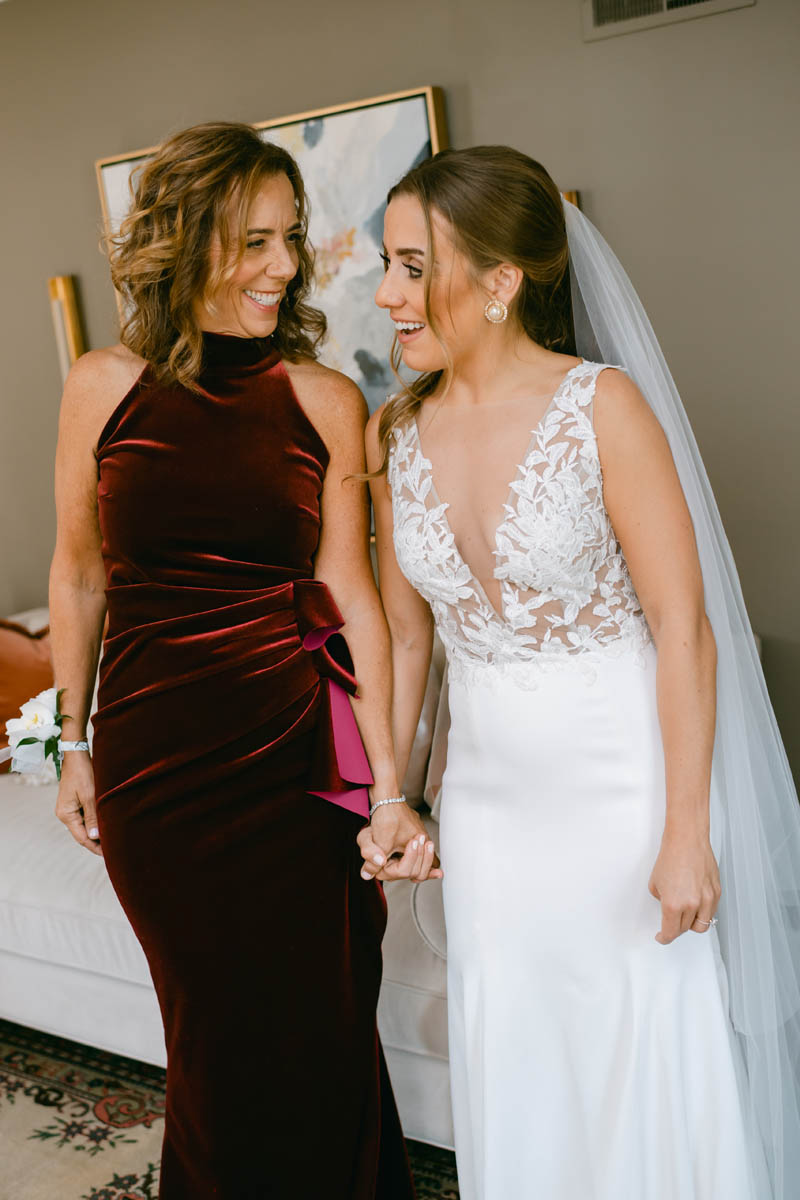 Karina + Mike's fall Knickerbocker Hotel wedding was such a gorgeous day!
Karina got ready at her childhood home, surrounded by all the memories of growing up. When a bride gets ready in her home, I try to incorporate the unique details of home into the photos.
Surrounded by her mom, her glam squad and her grandmother, Karina's getting ready memories will last a lifetime.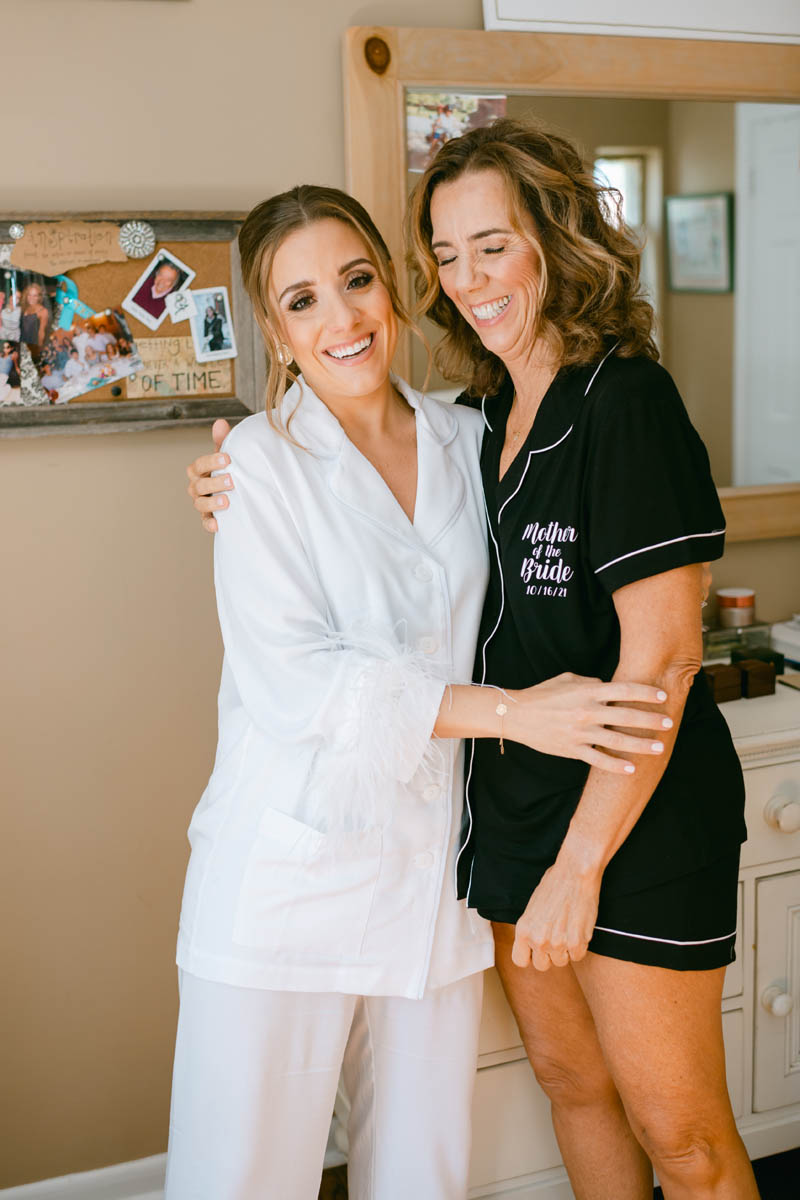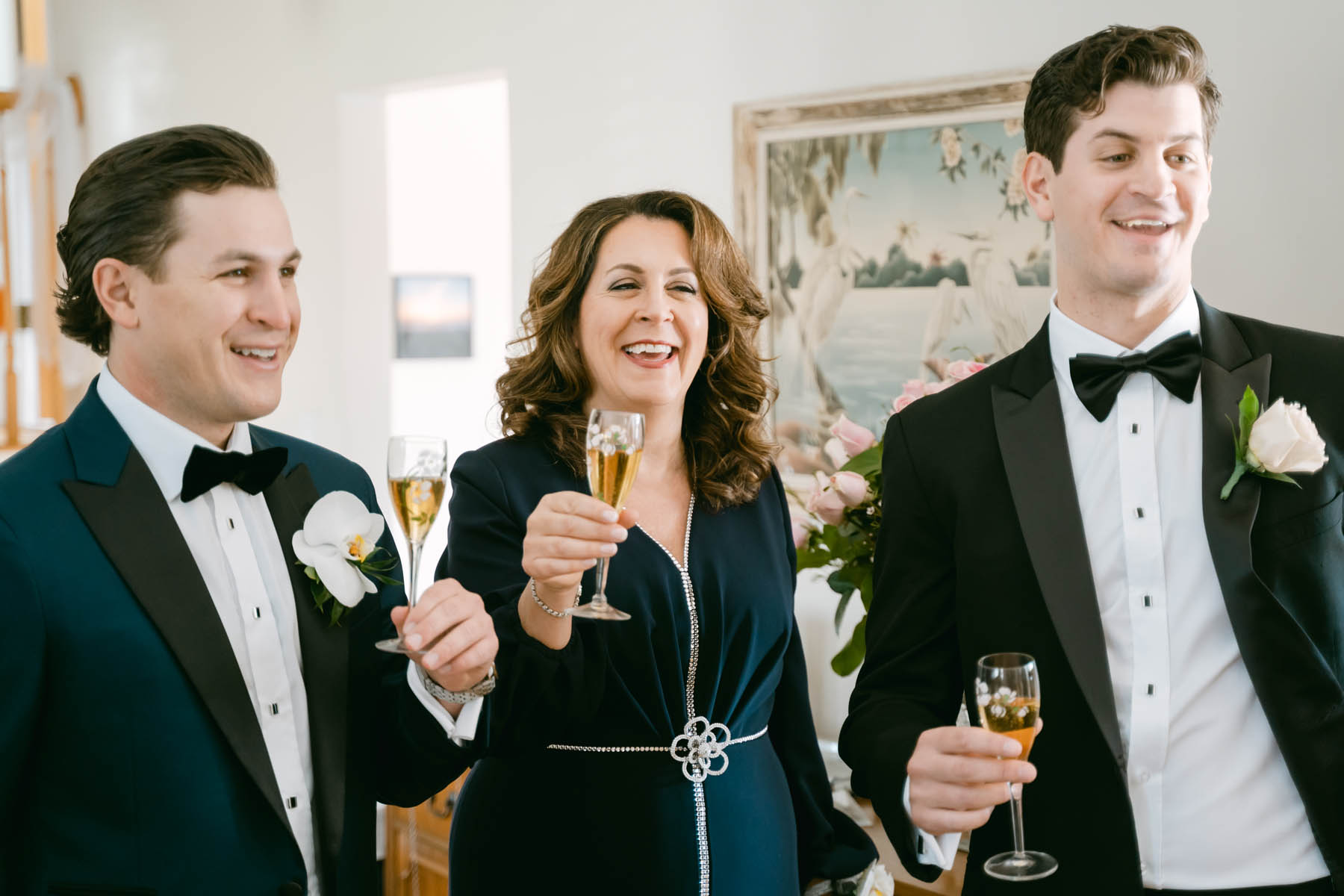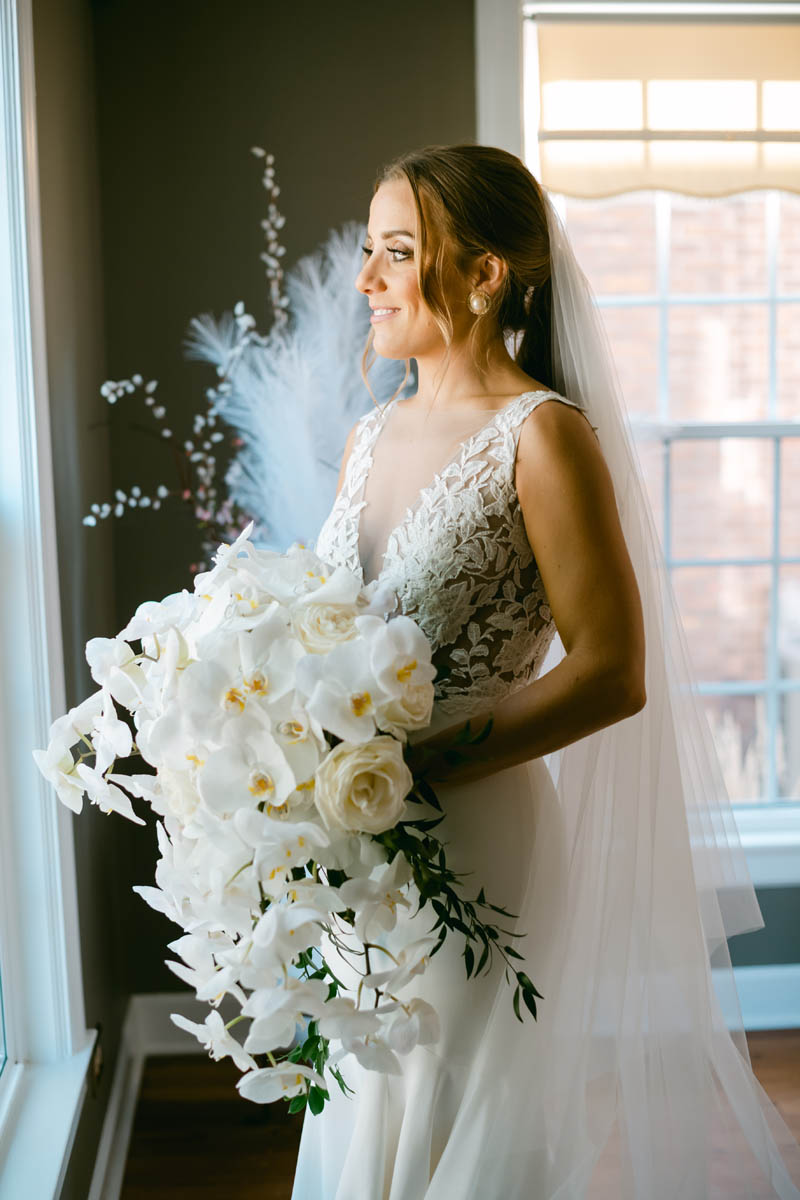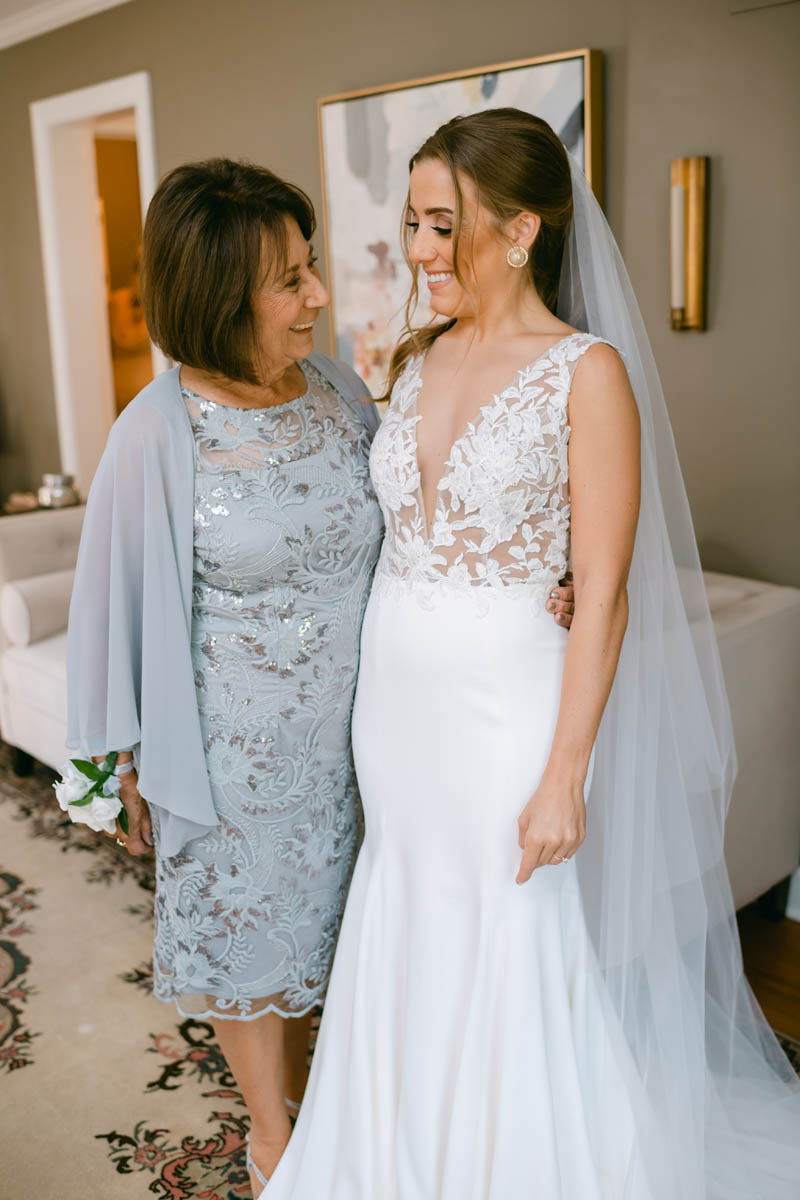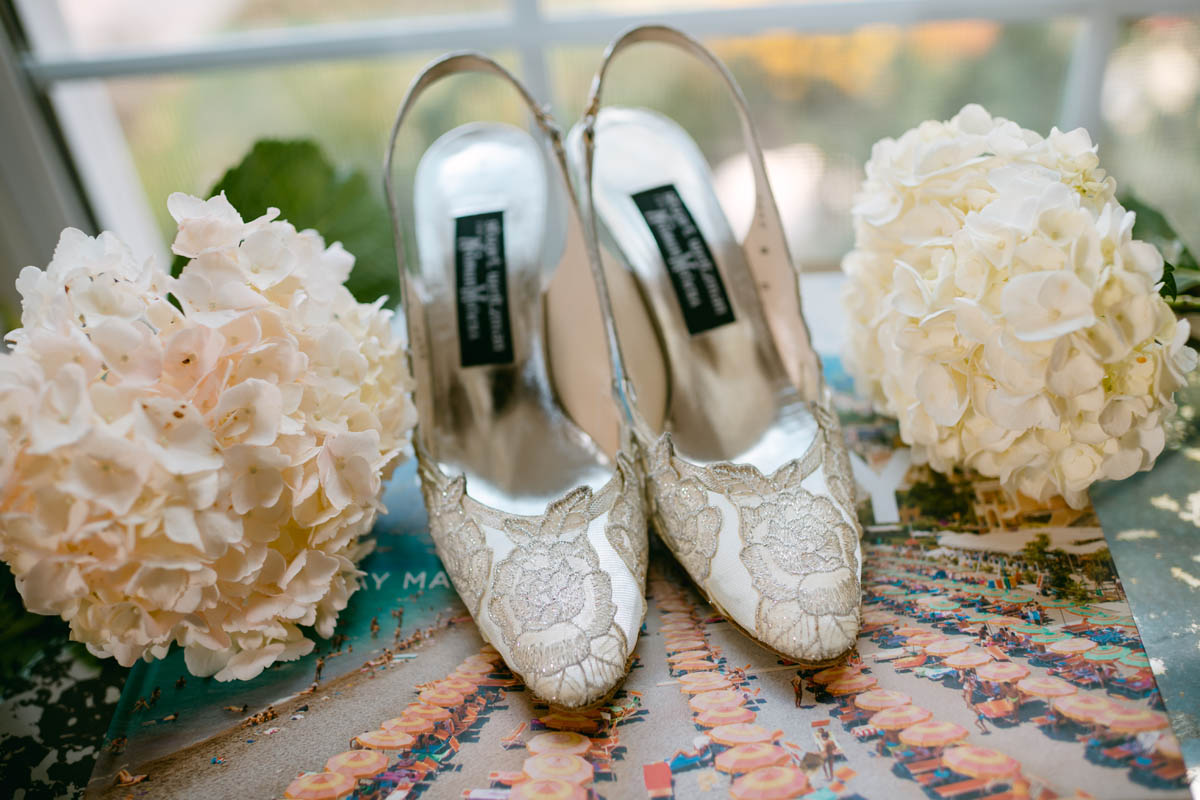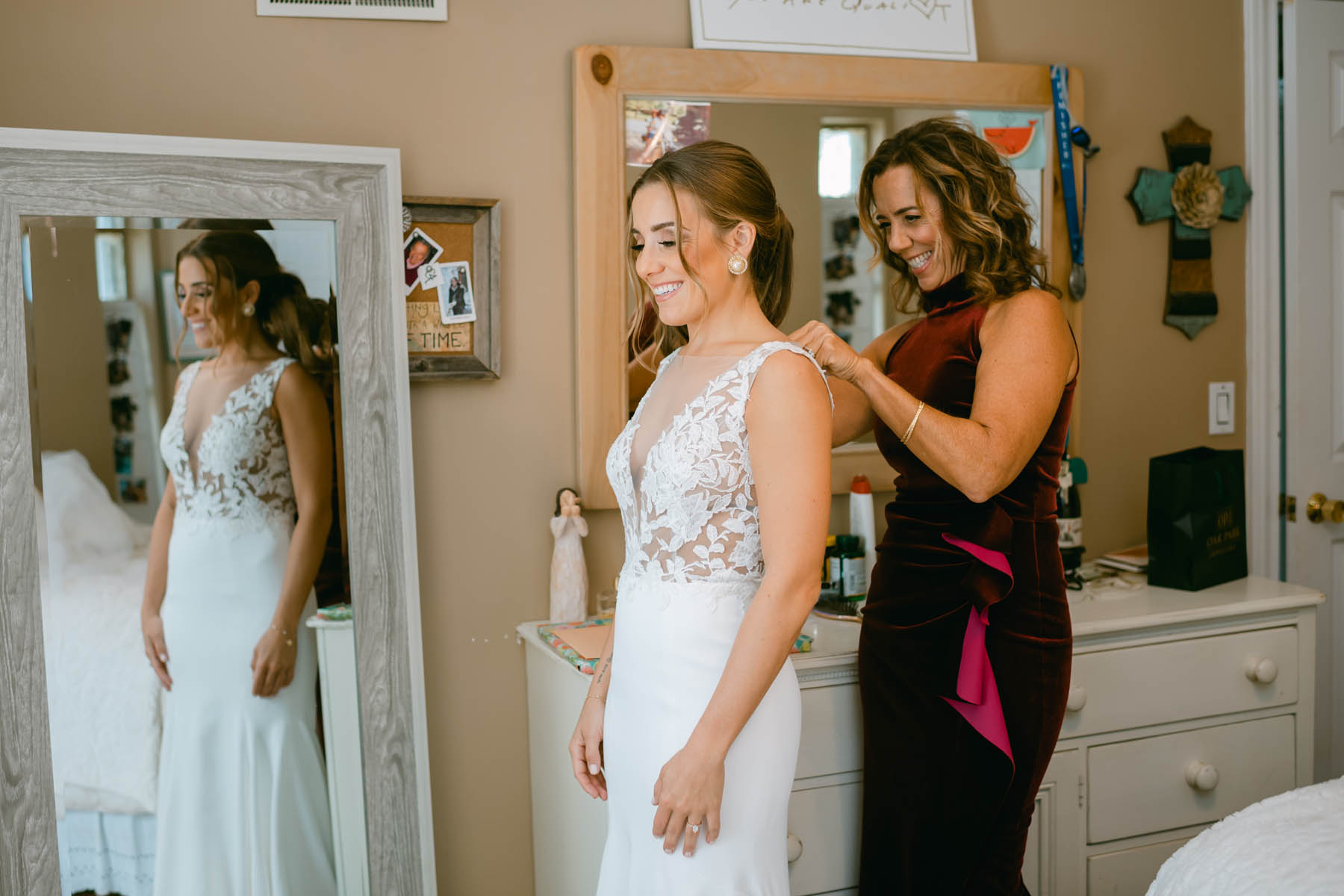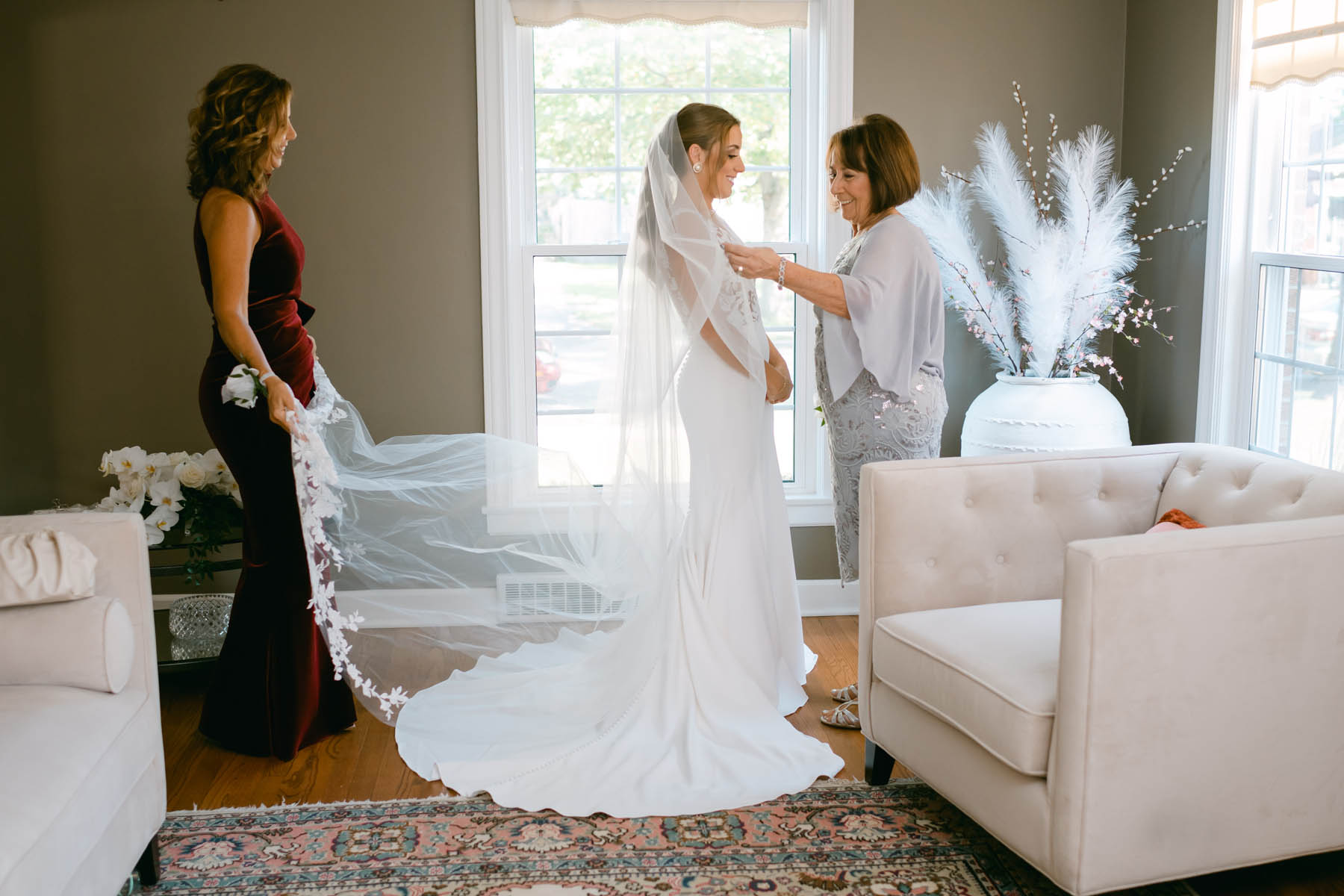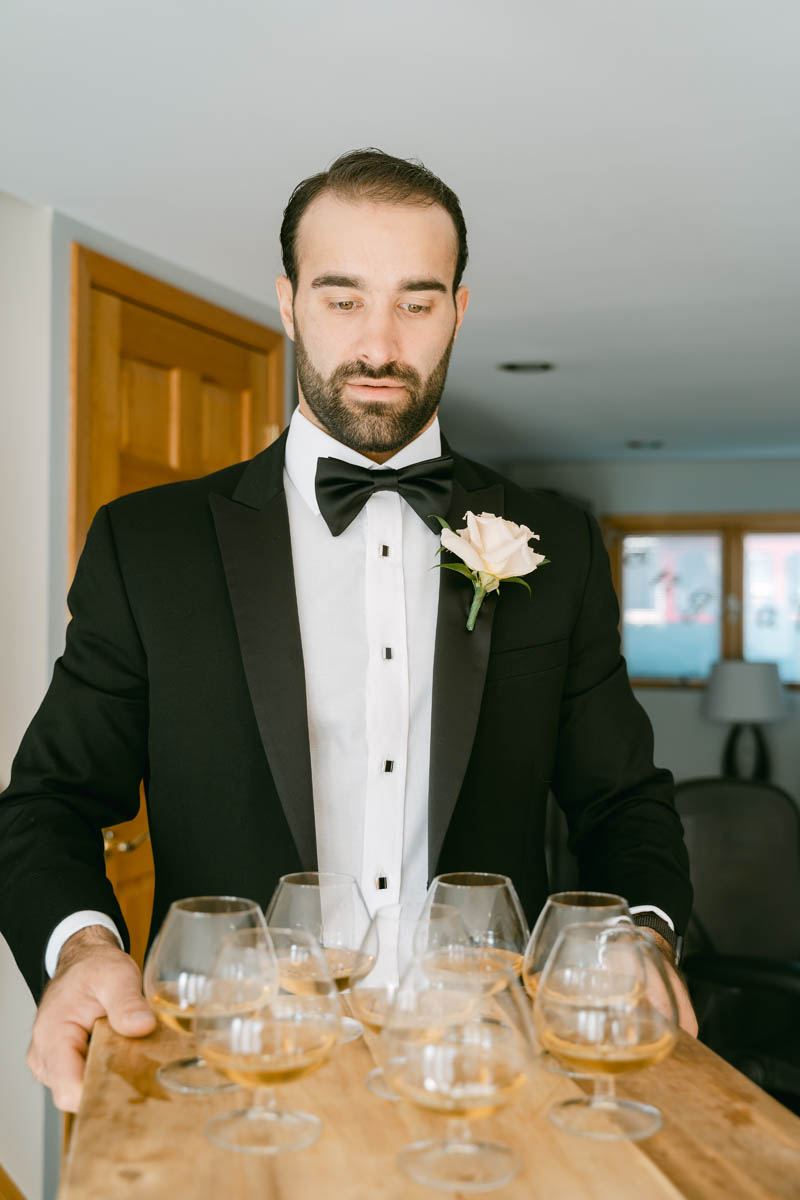 Knowing that Karina + Mike were planning a honeymoon to Italy and that her family is Italian, I saw a book of Italy on her coffee table and I was in heaven! The book featured lovely scenes from all over the country that fit so perfectly with a wedding.
I also love vintage details that hold a lot of meaning. The lovely vintage wedding shoes were the shoes her grandmother wore for her wedding!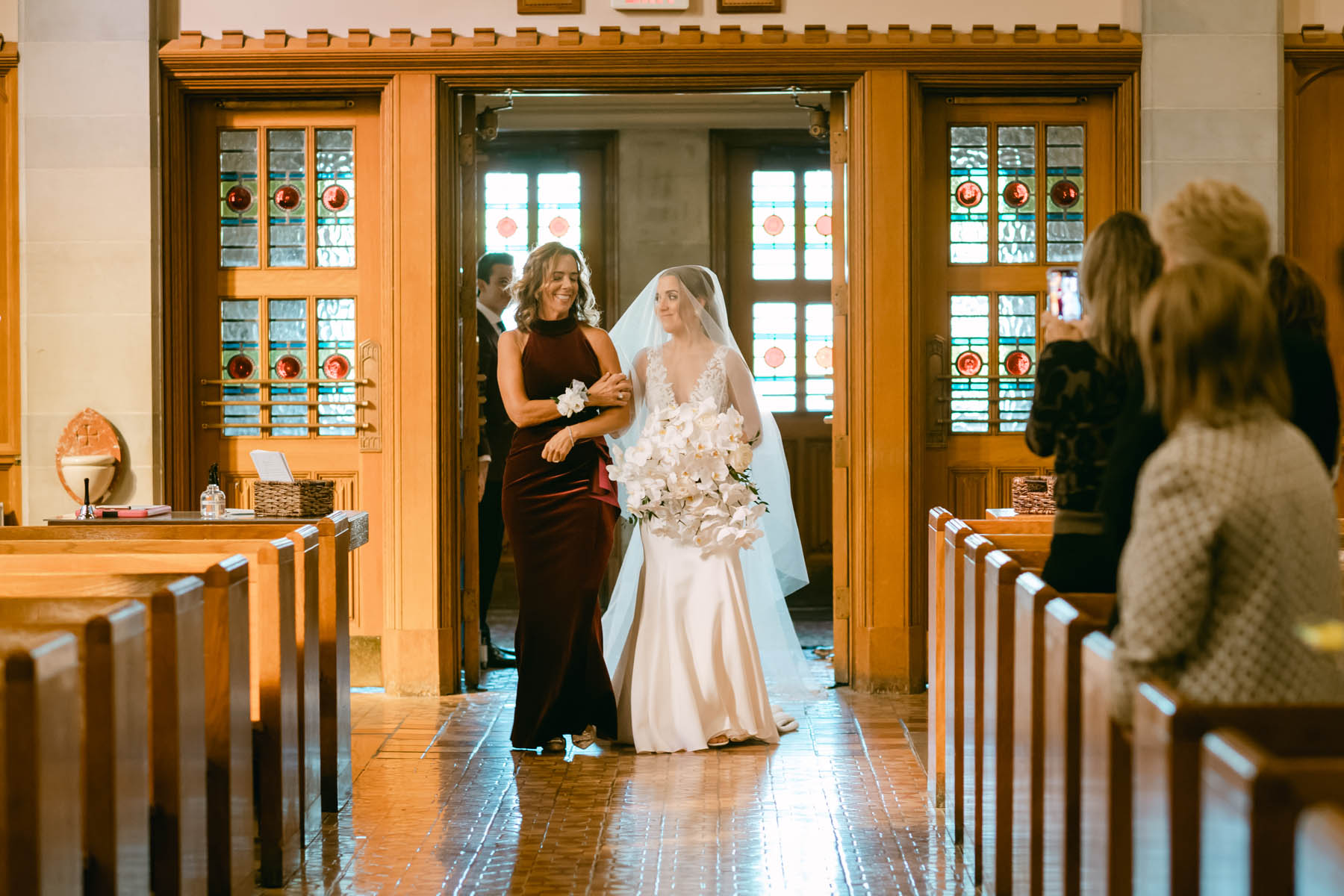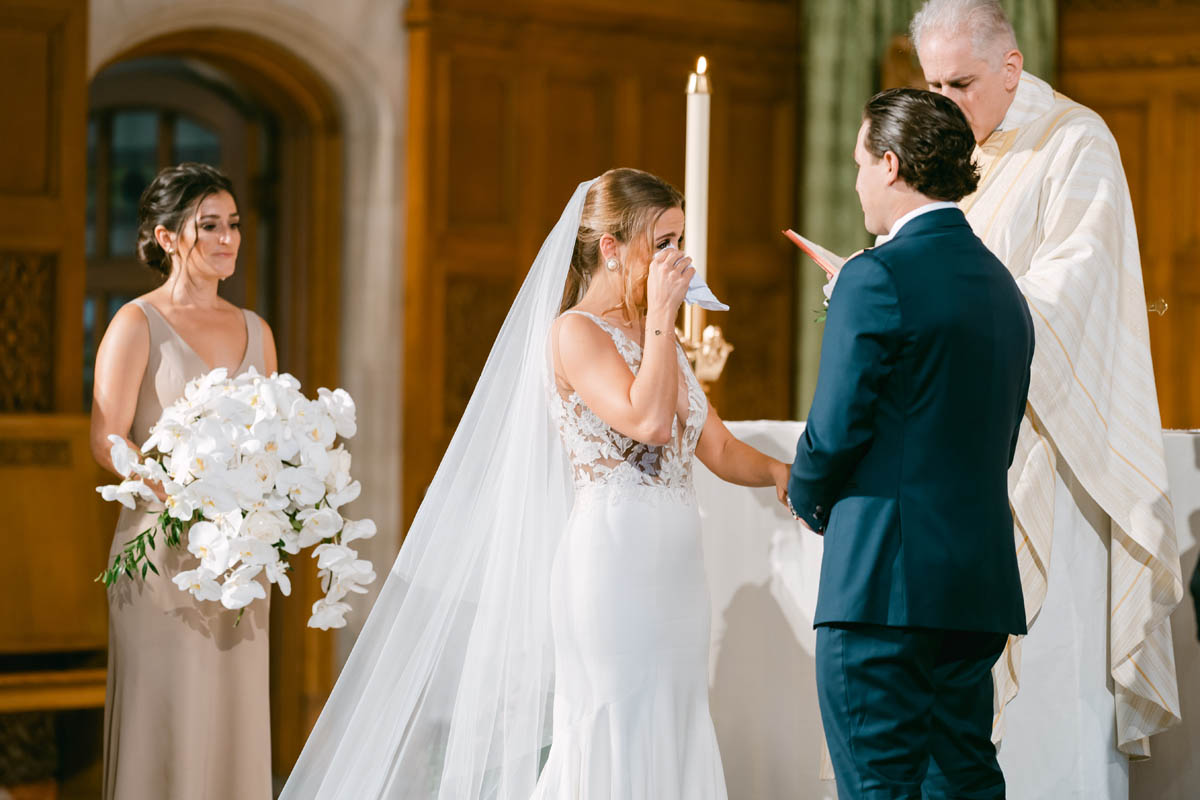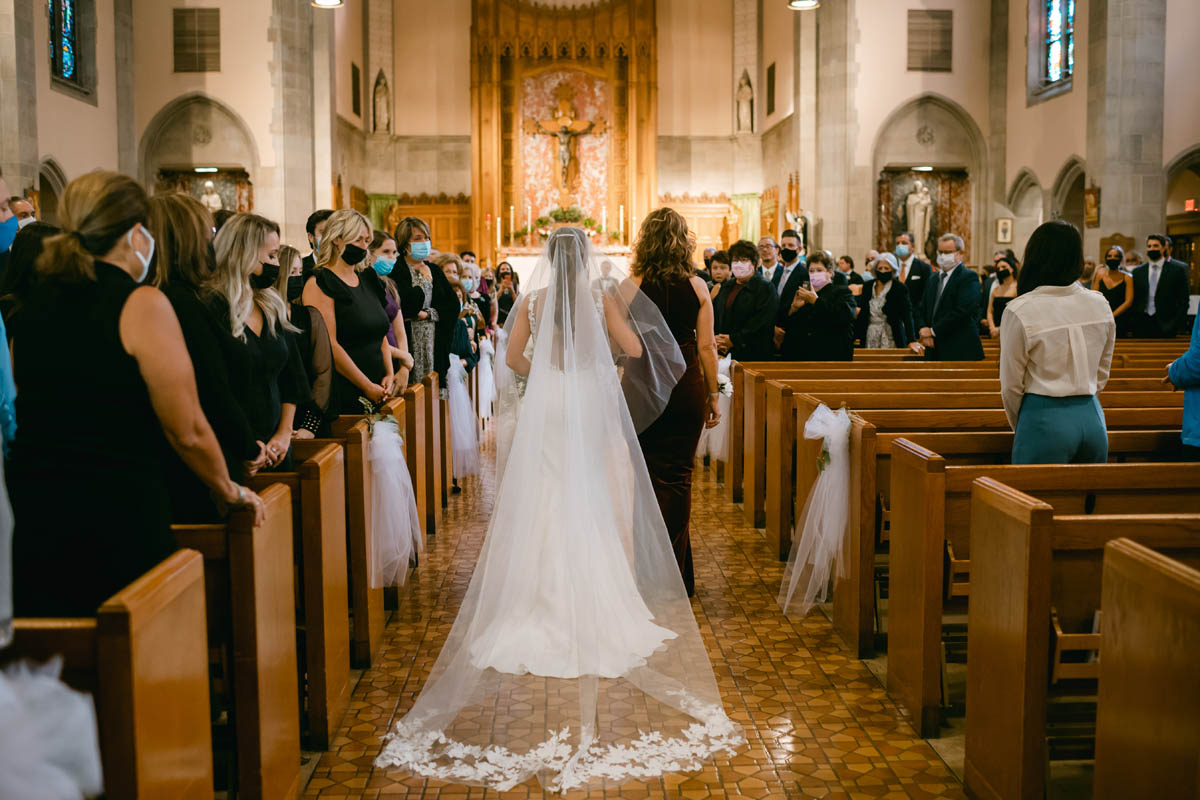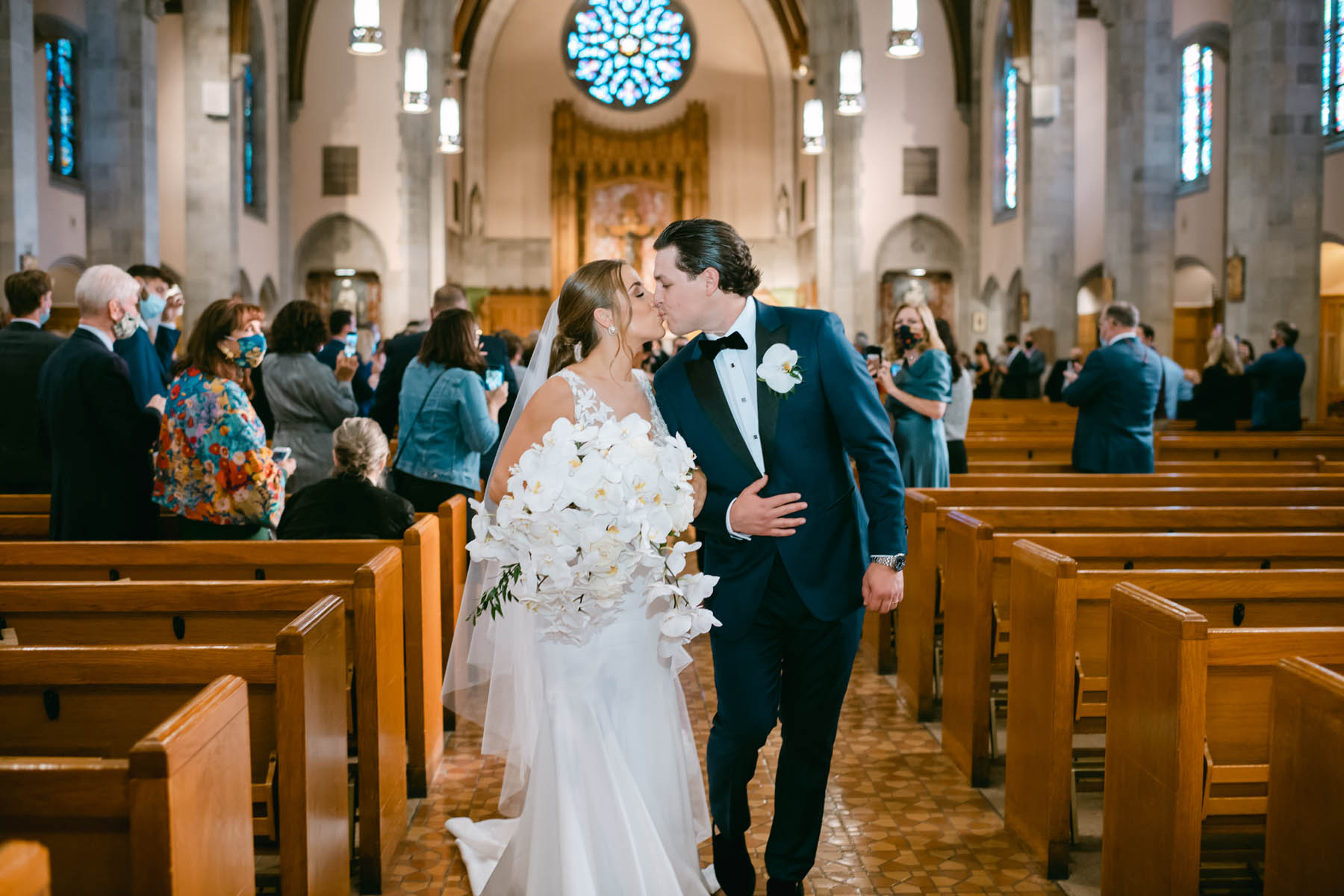 Karina + Mike chose to exchange vows at the church where Karina grew up near her house. Mike is such a sweet sentimental guy, I knew there would be tears as he saw Karina walking down the aisle. Making their ceremony even more special, their good friends (and bridesmaid) sang. And they were amazing!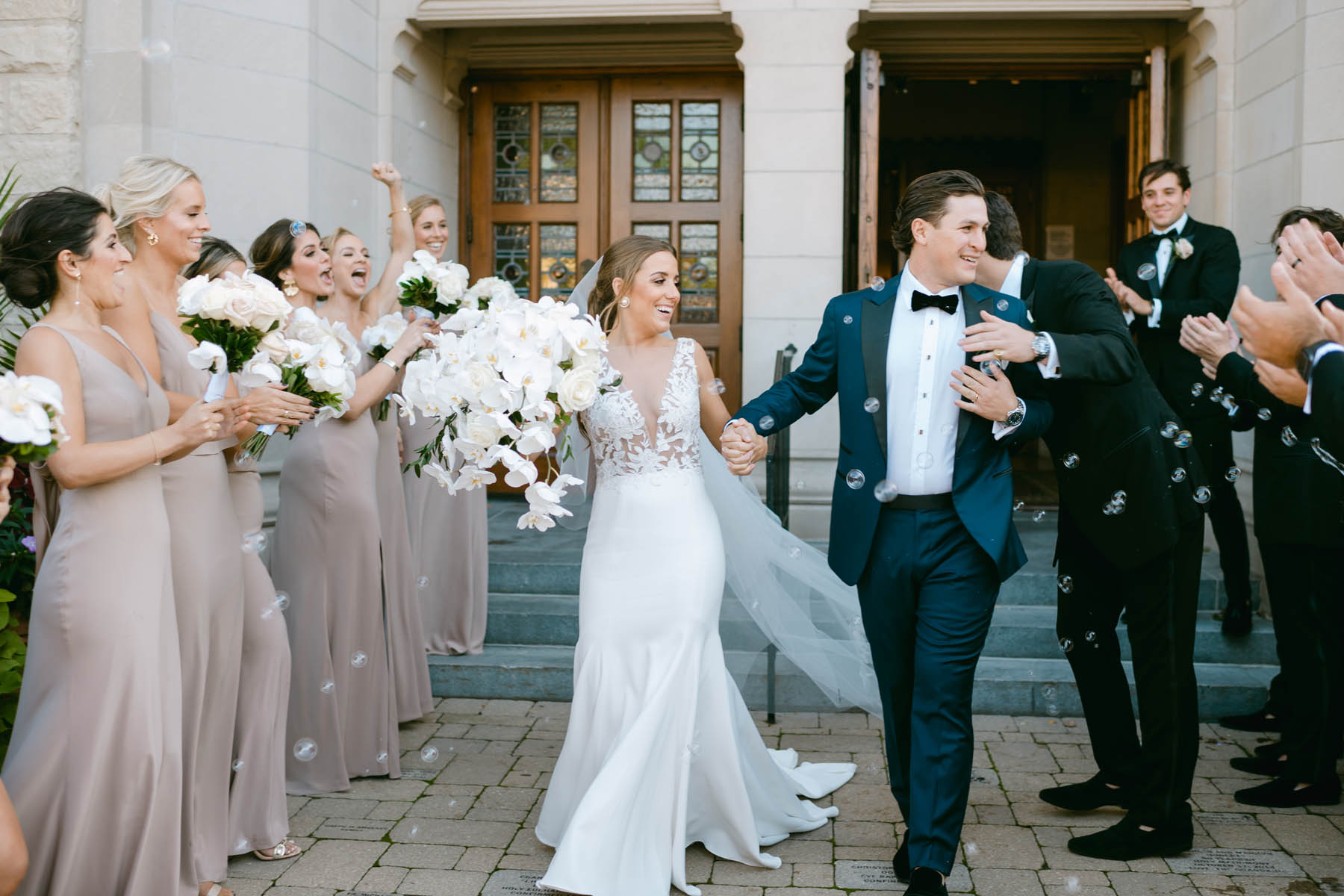 Now, it was time to party! With time ticking away before their cocktail hour started, the bridal party gathered around the grand Knickerbocker Hotel entrance for photos.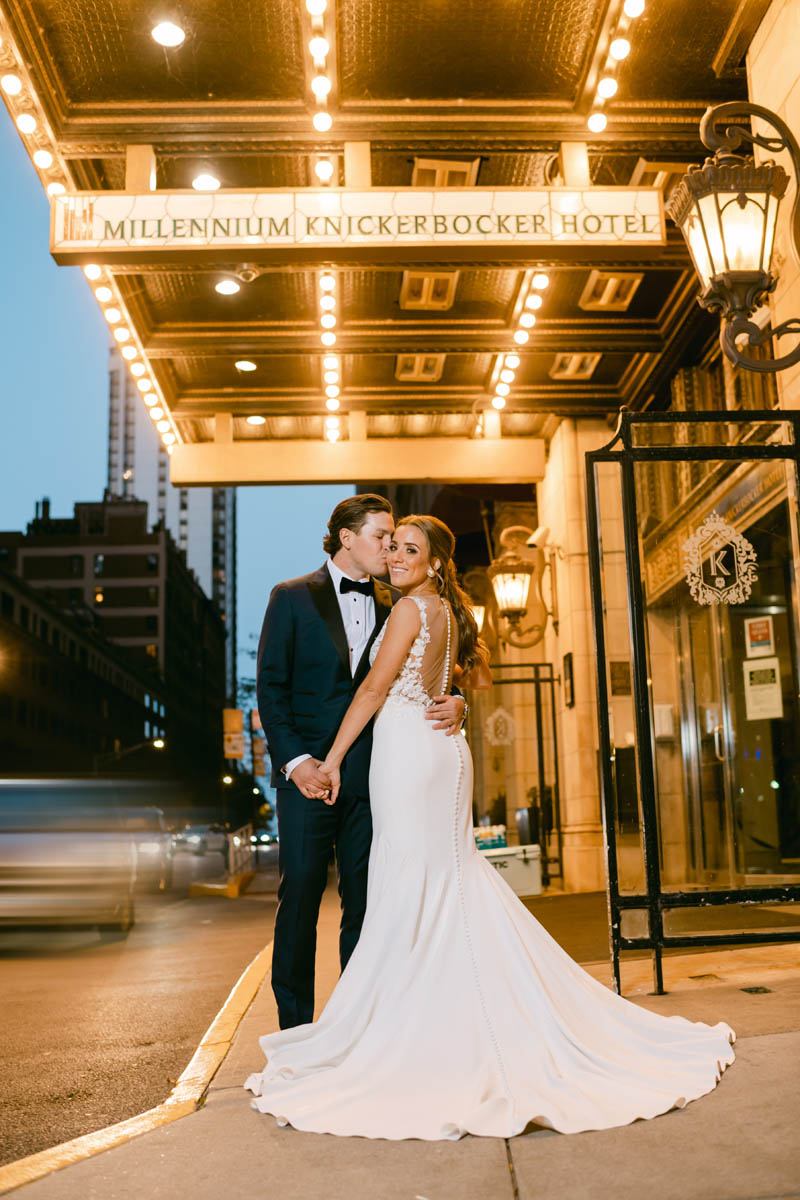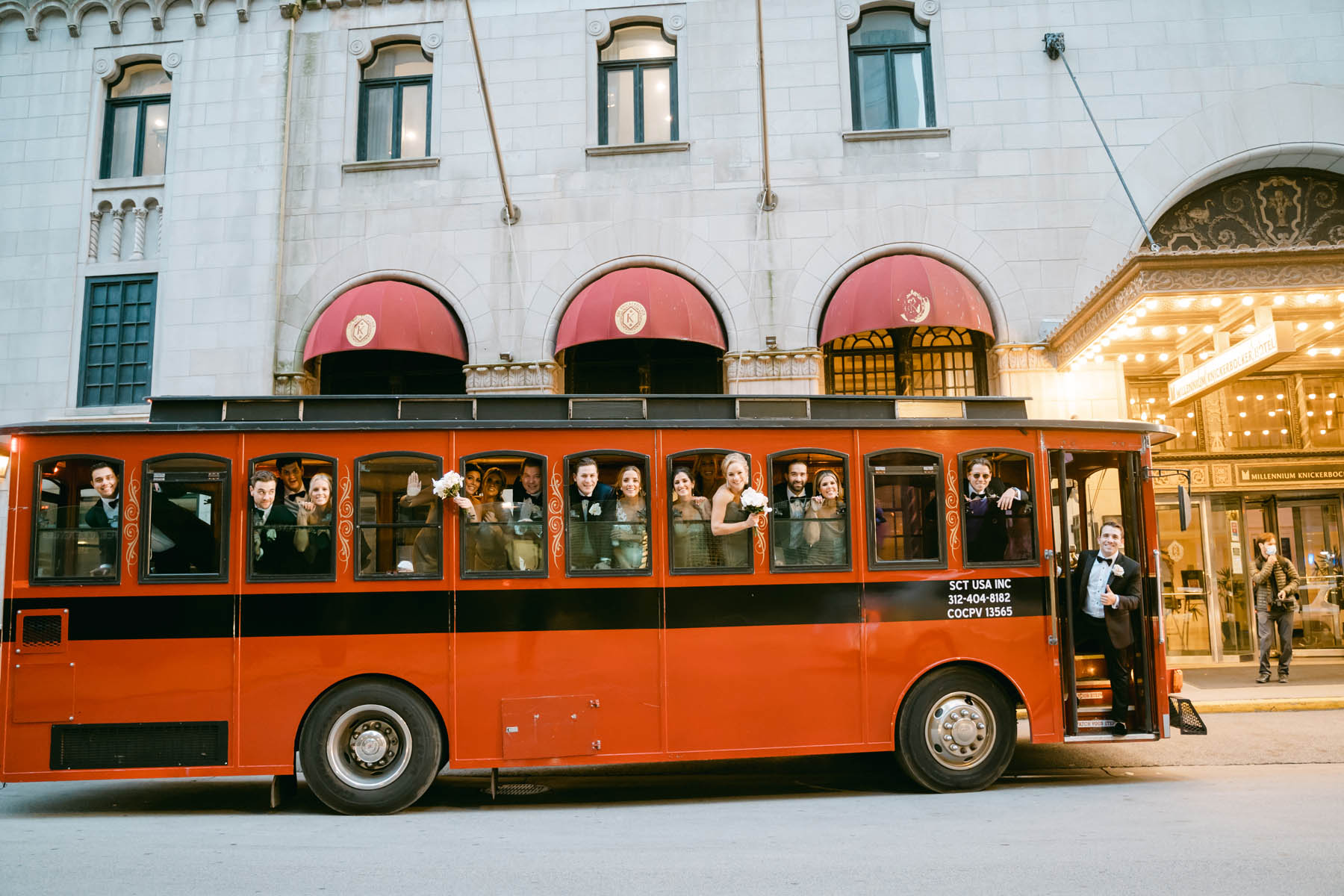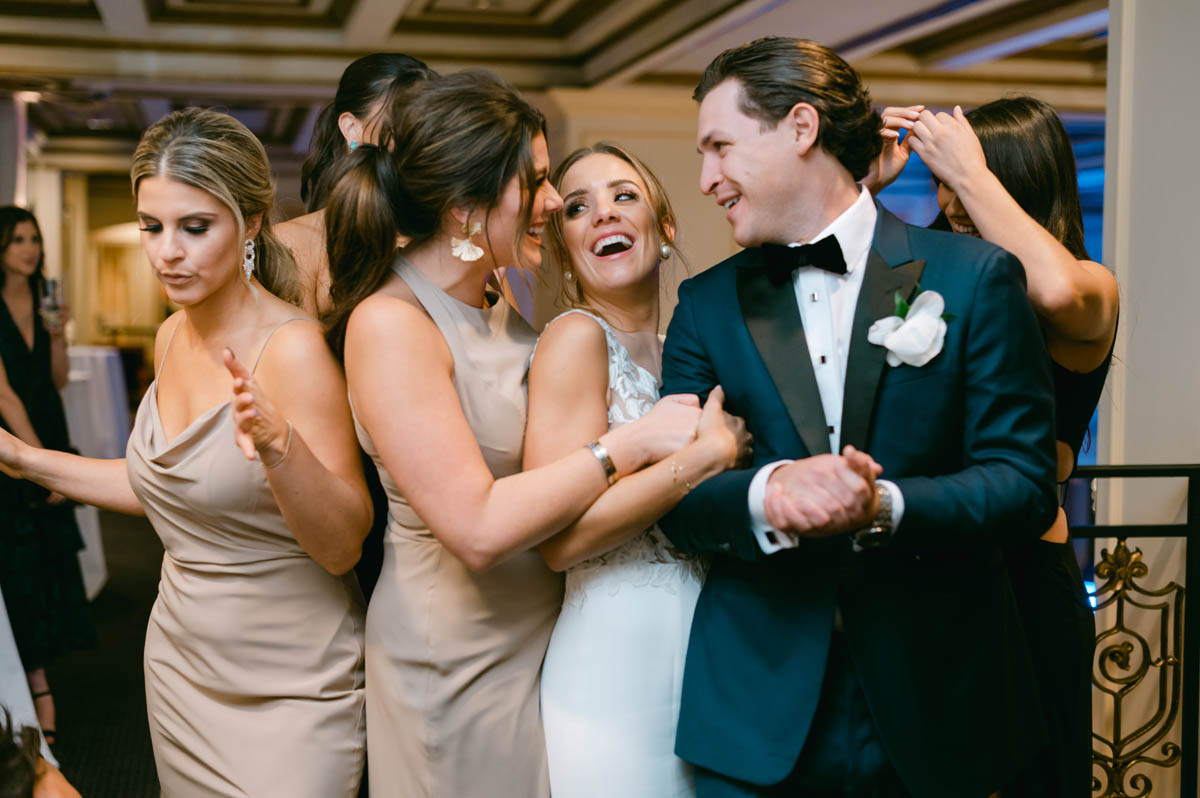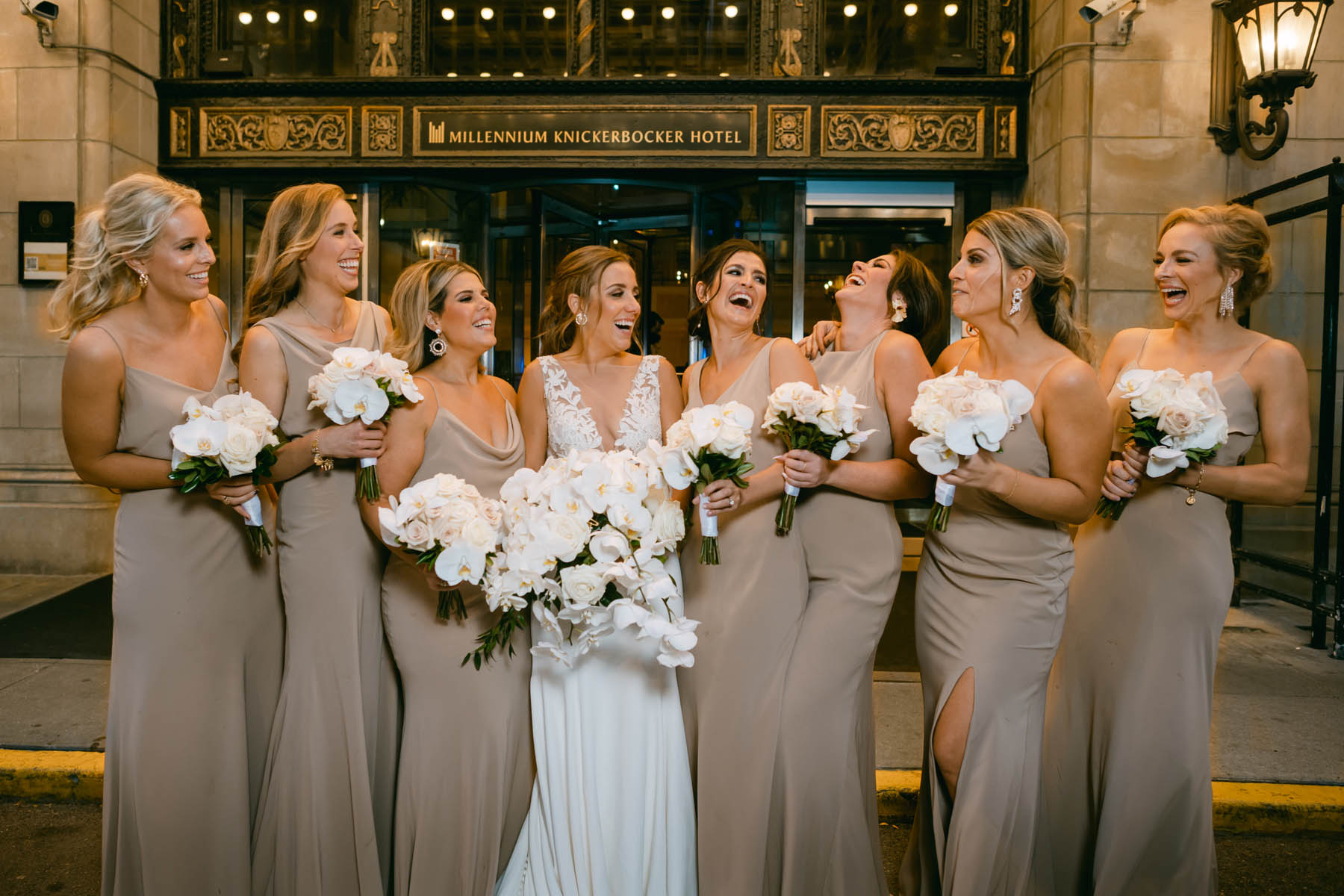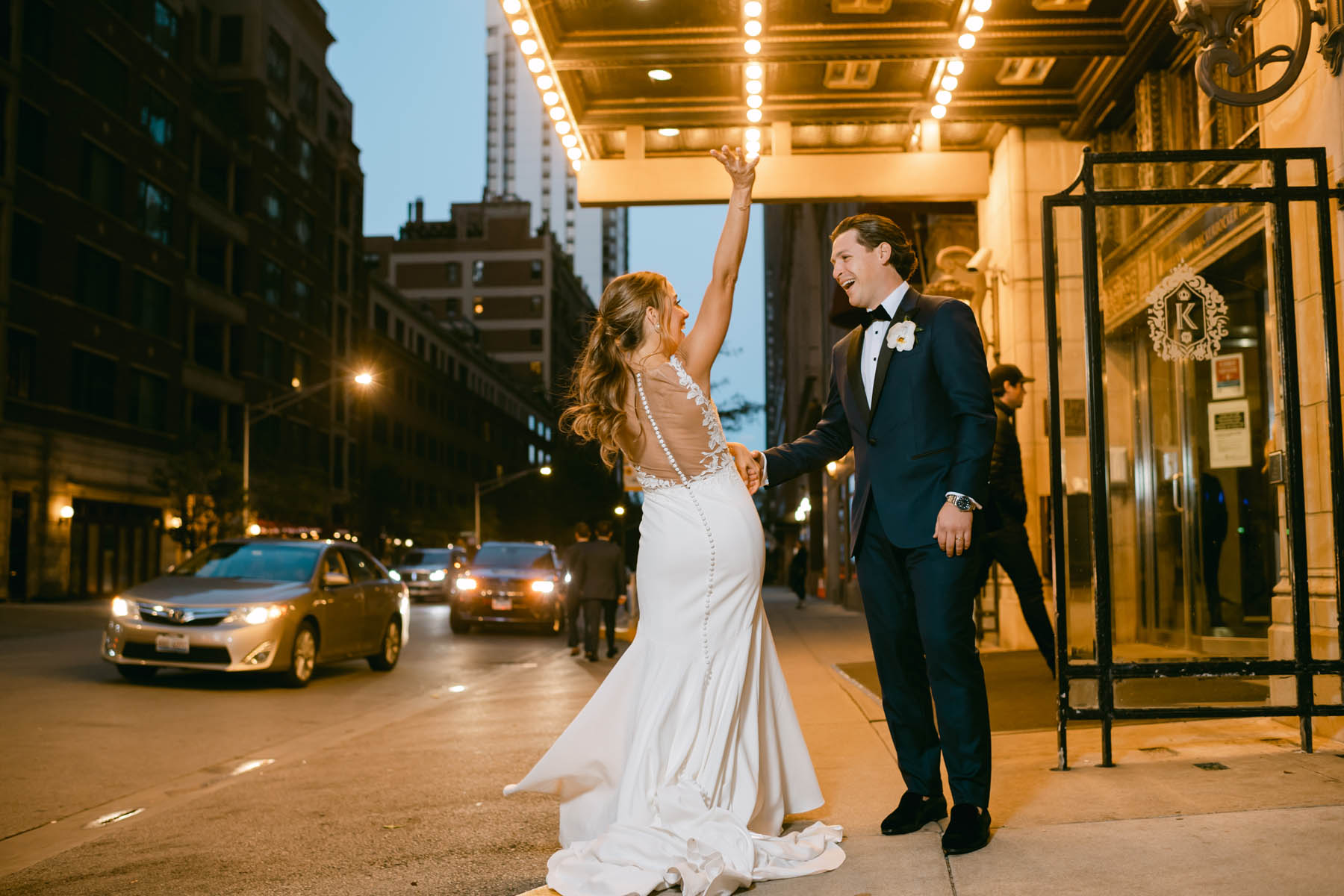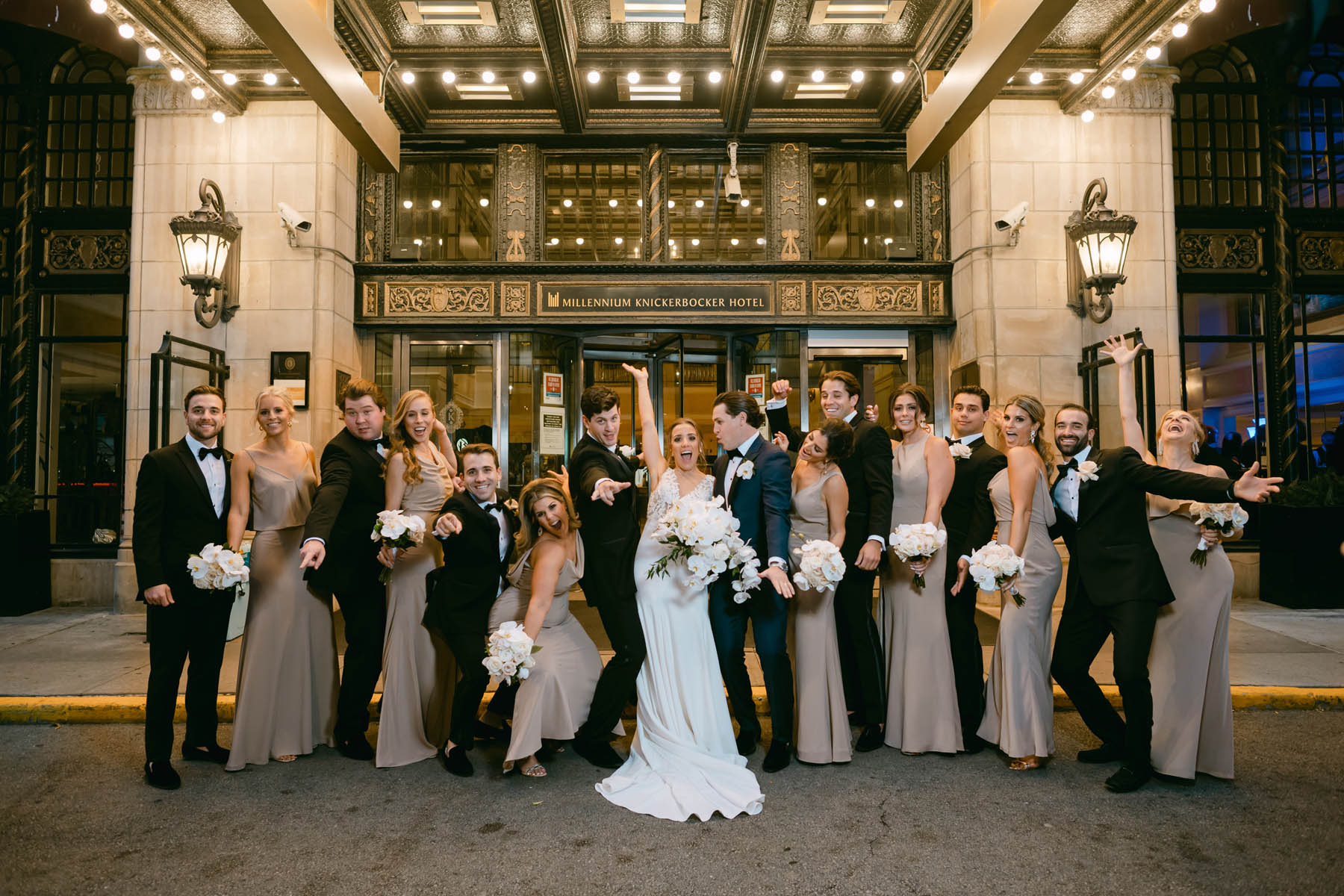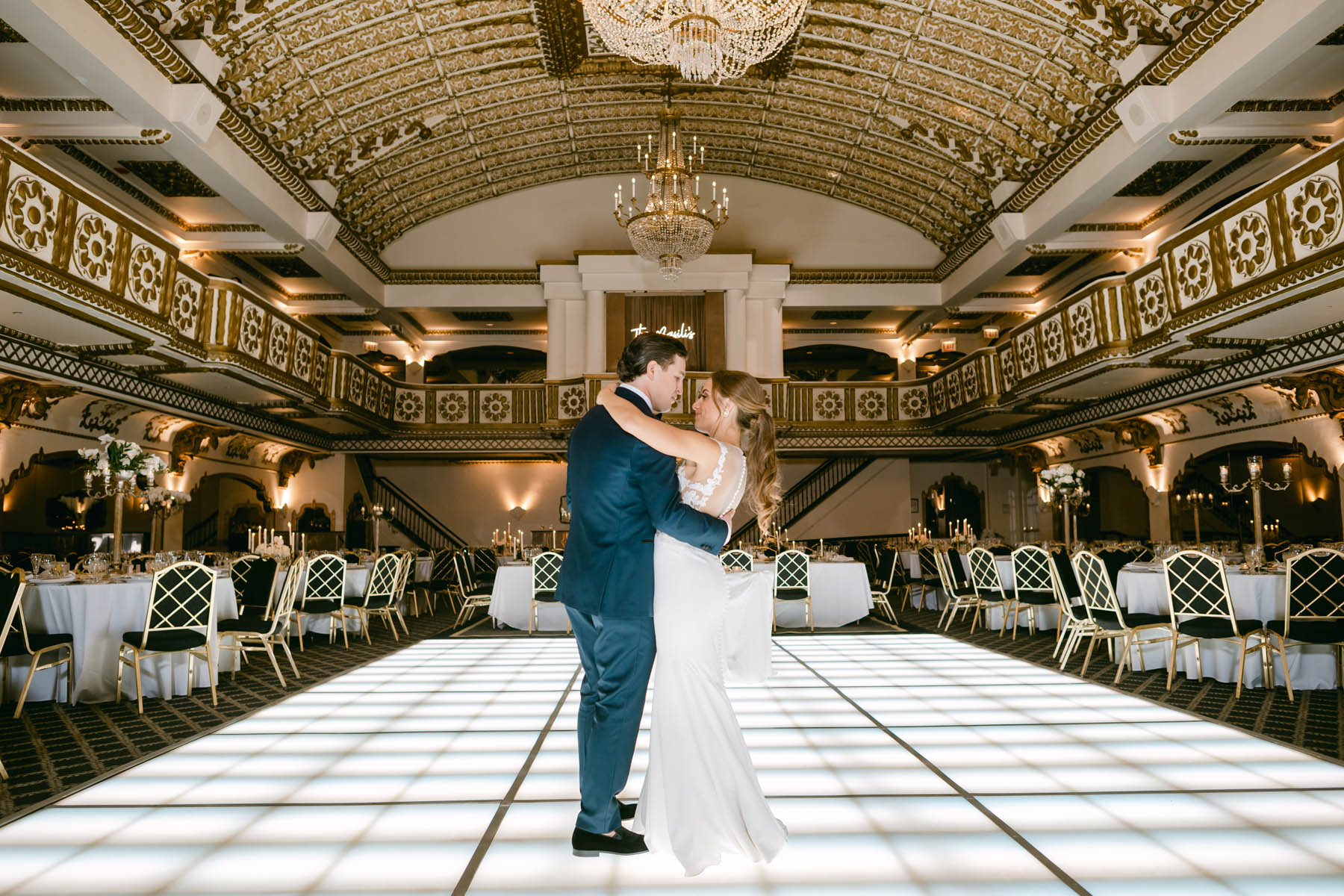 For their fall knickerbocker Hotel wedding, I made sure to get a shot of them dancing on the iconic lit up dance floor before the guests. It's a wonderful moment for just the couple and it's a great photo! To top it off, the couple had their own person neon sign as a tribute.
With absolutely lovely toasts, tasting the cake and a tarantella around the dance floor, the Knickerbocker Hotel wedding reception was a fantastic event!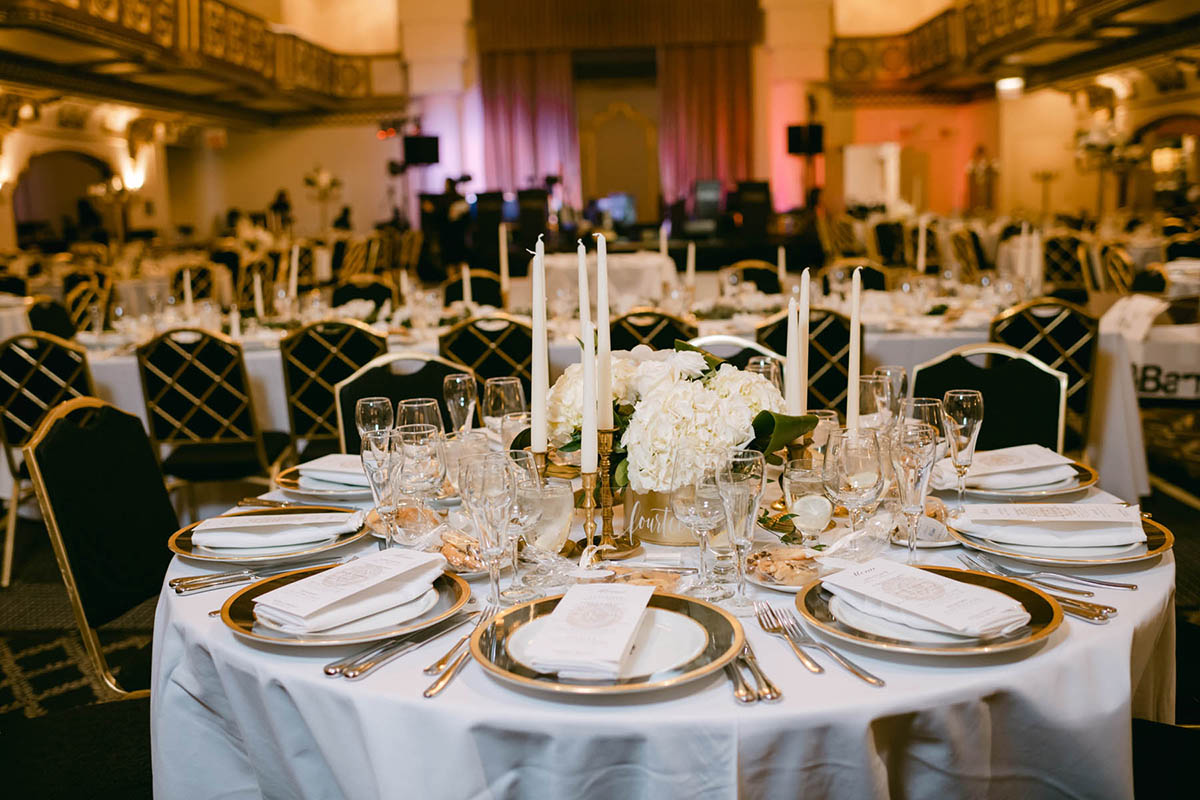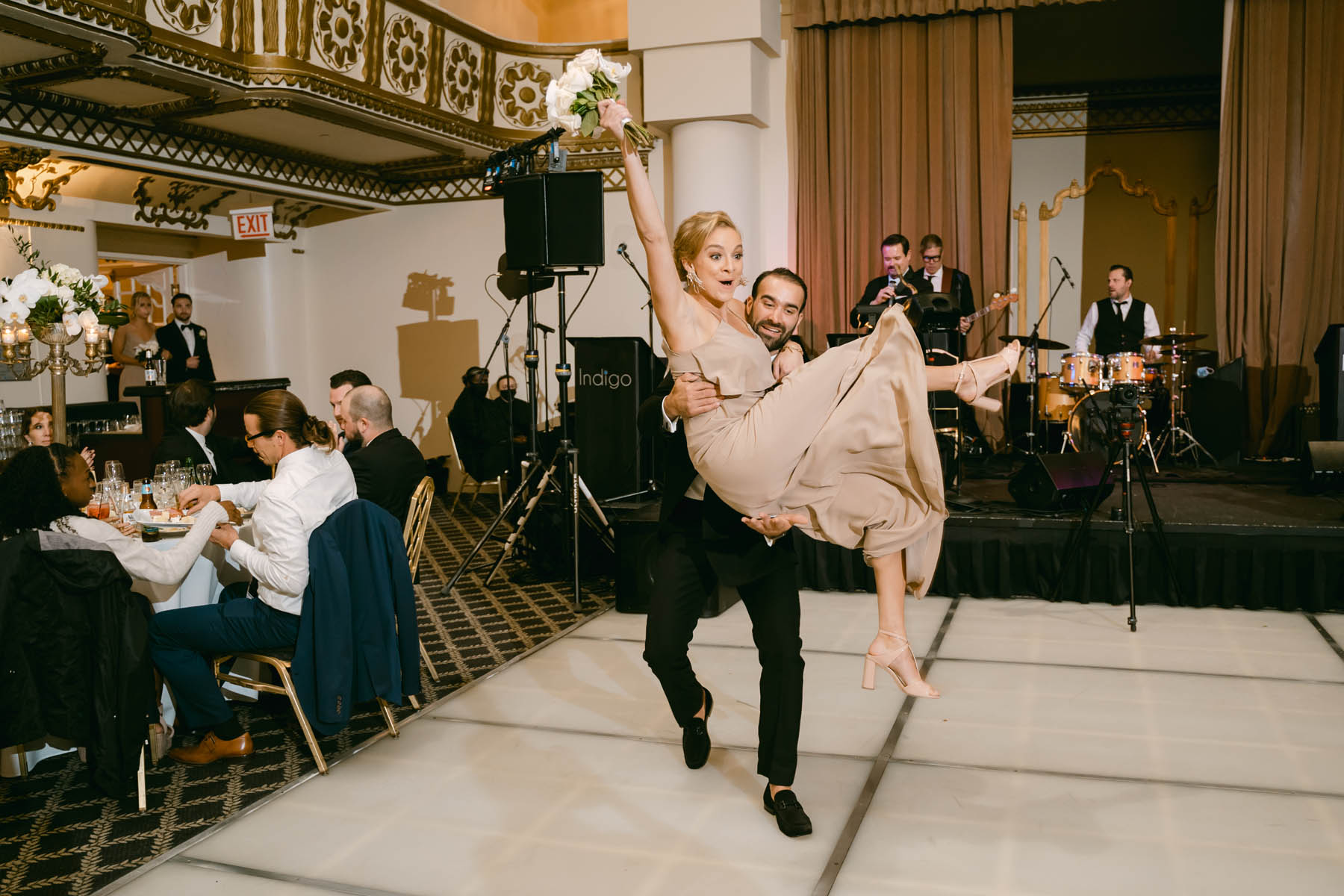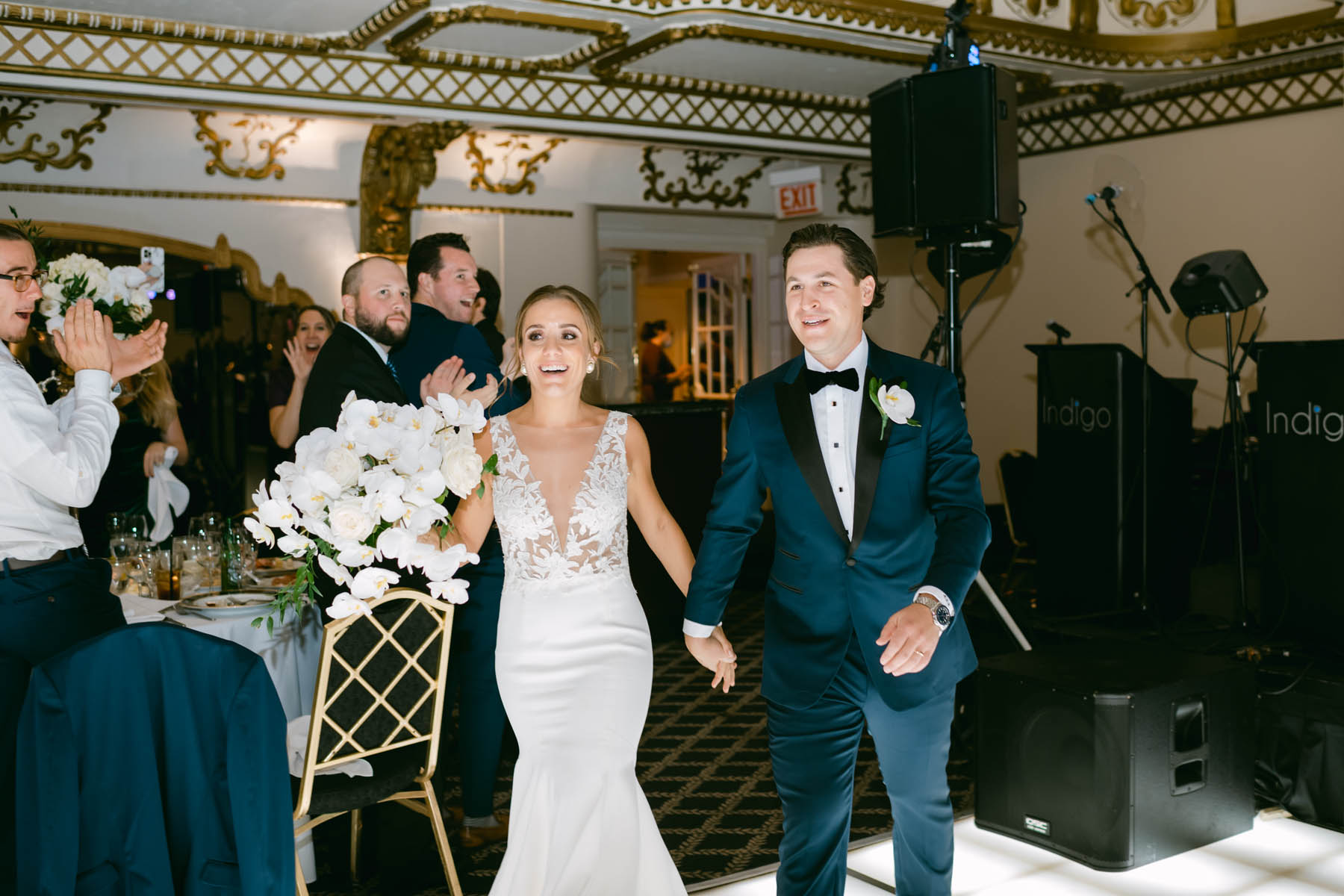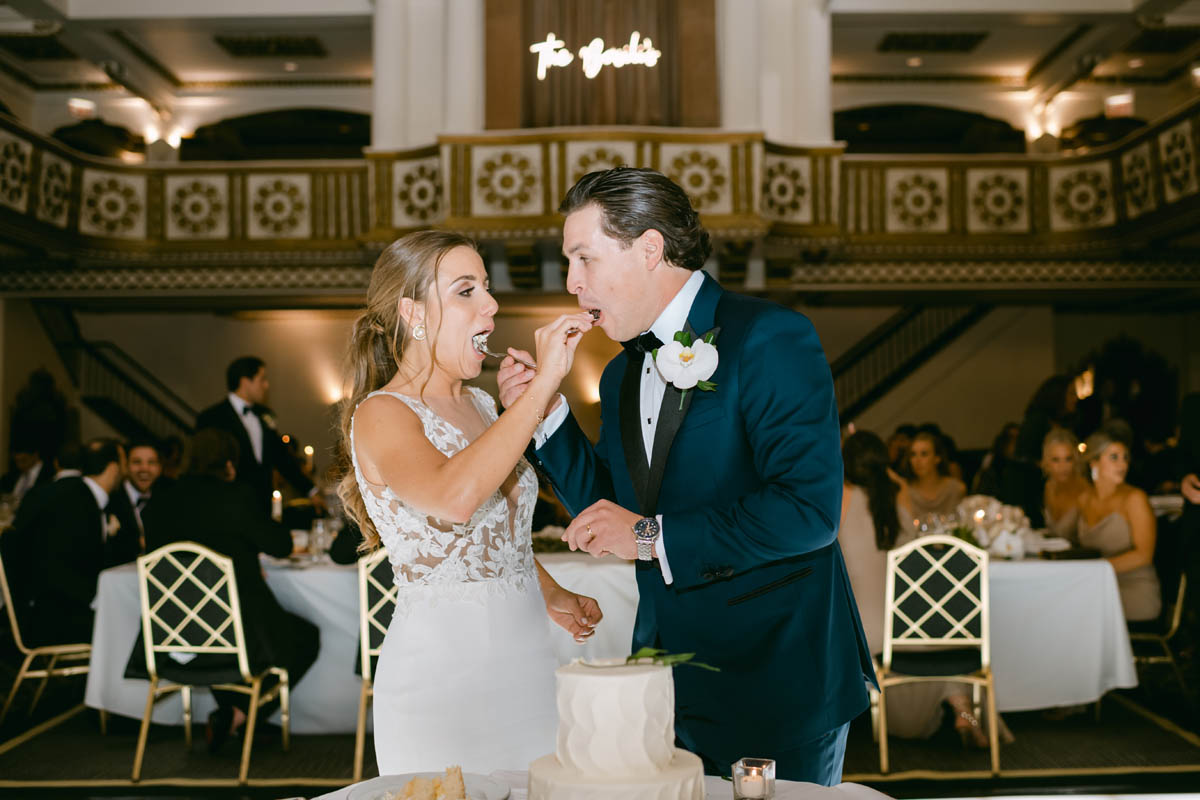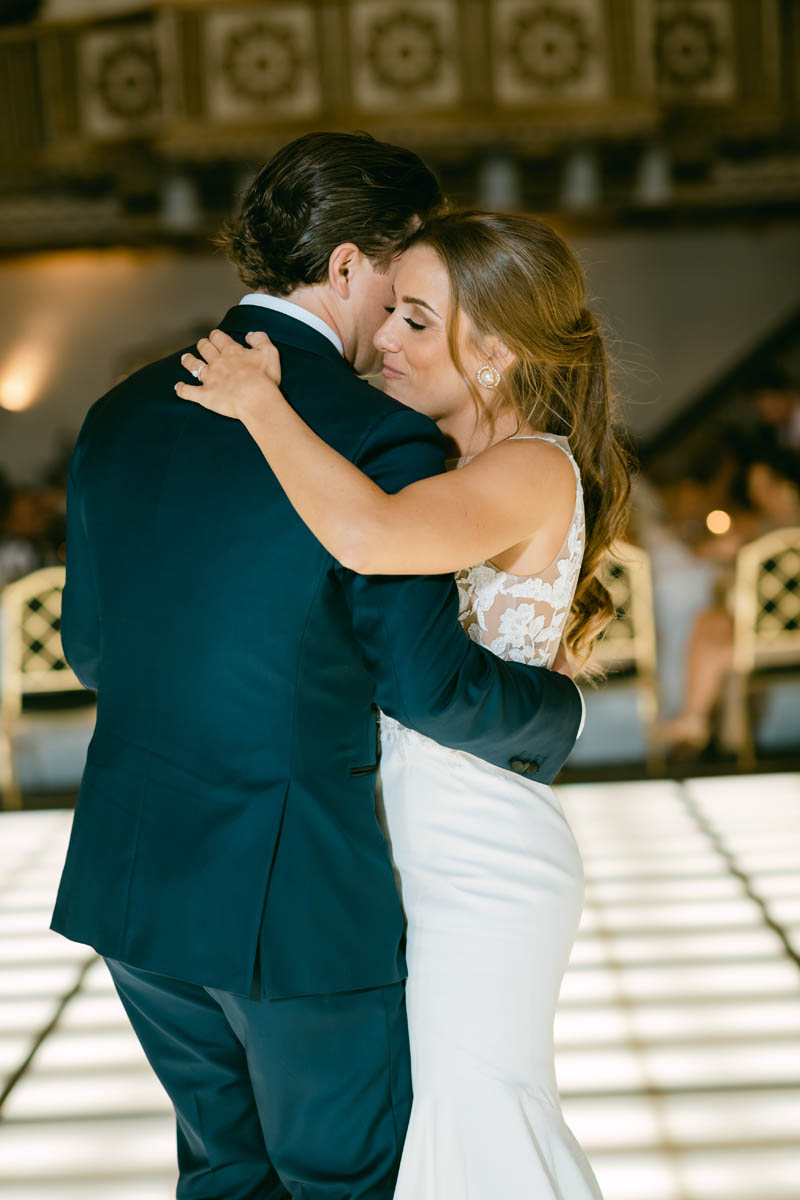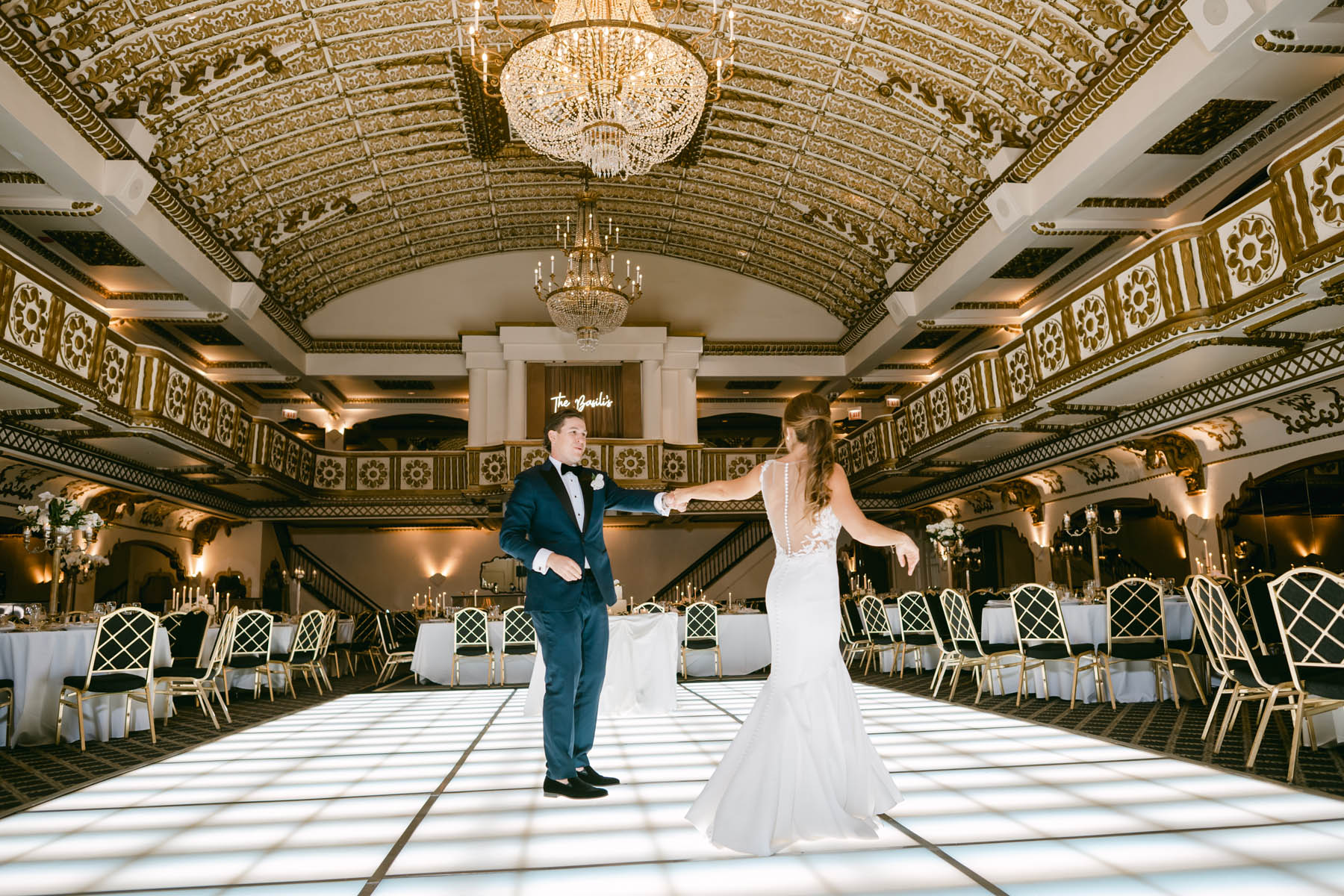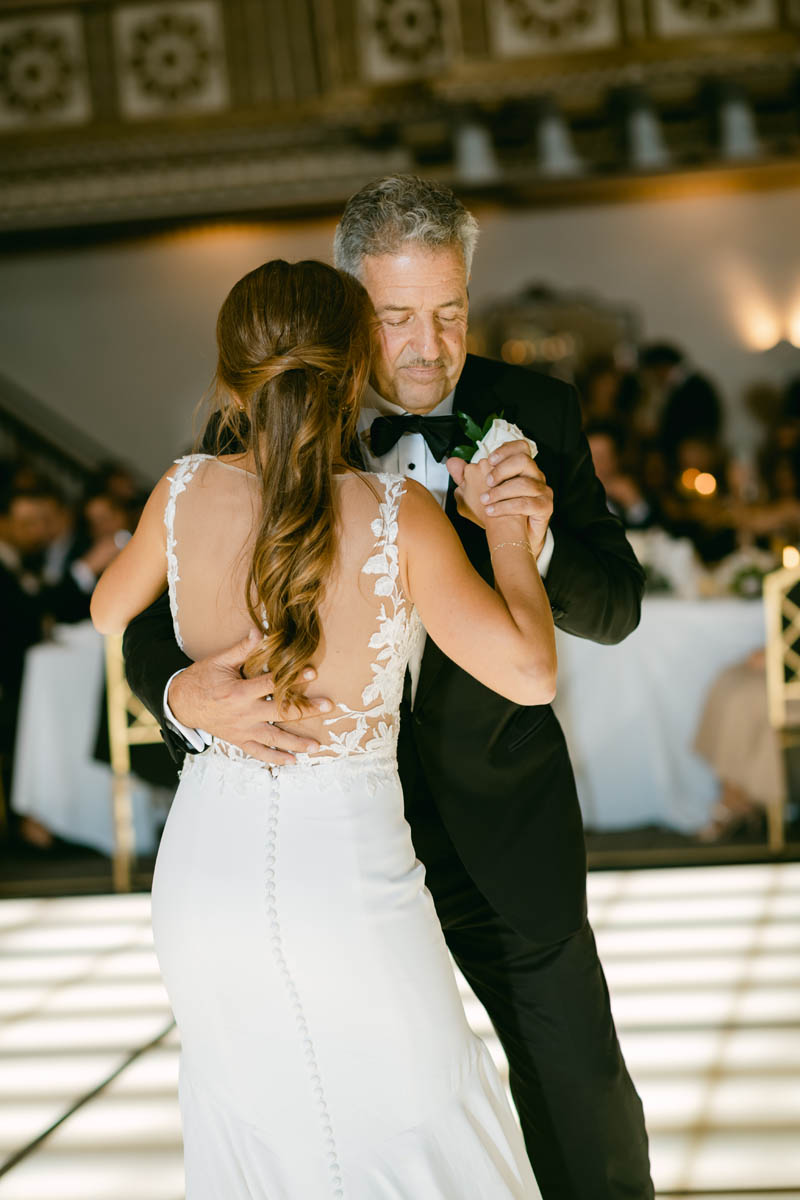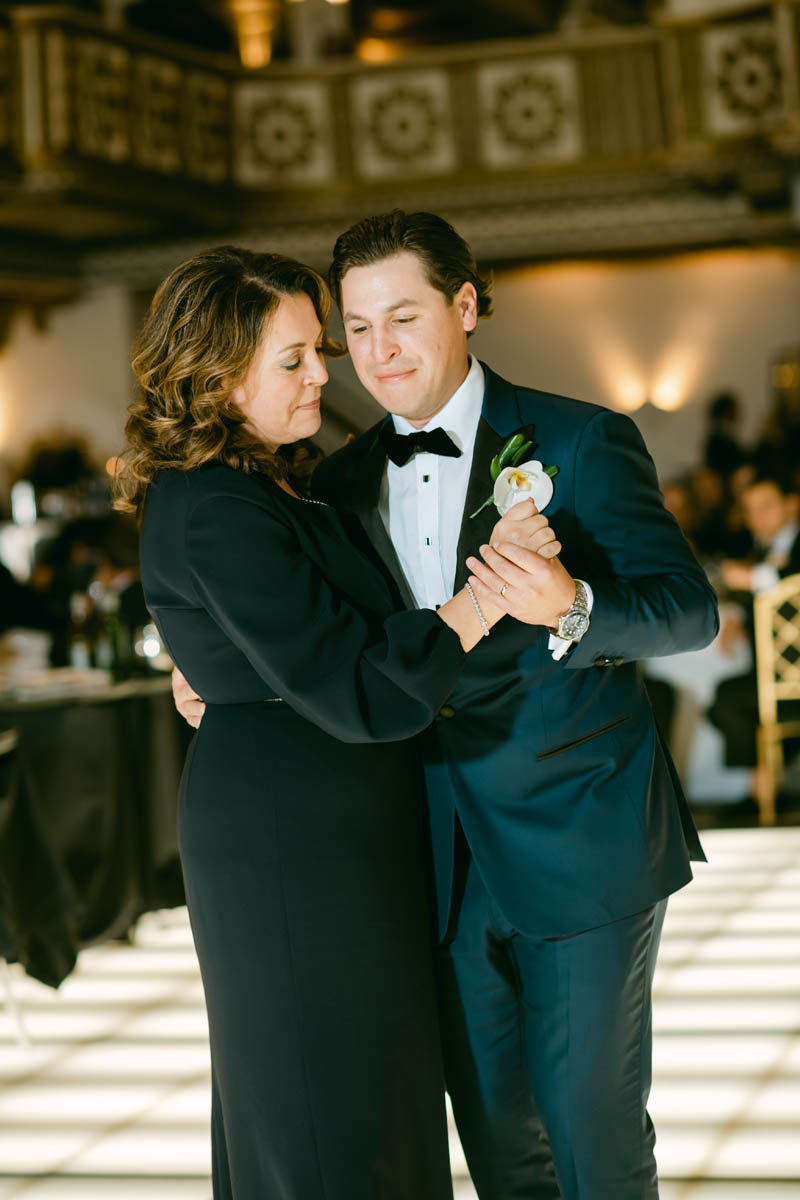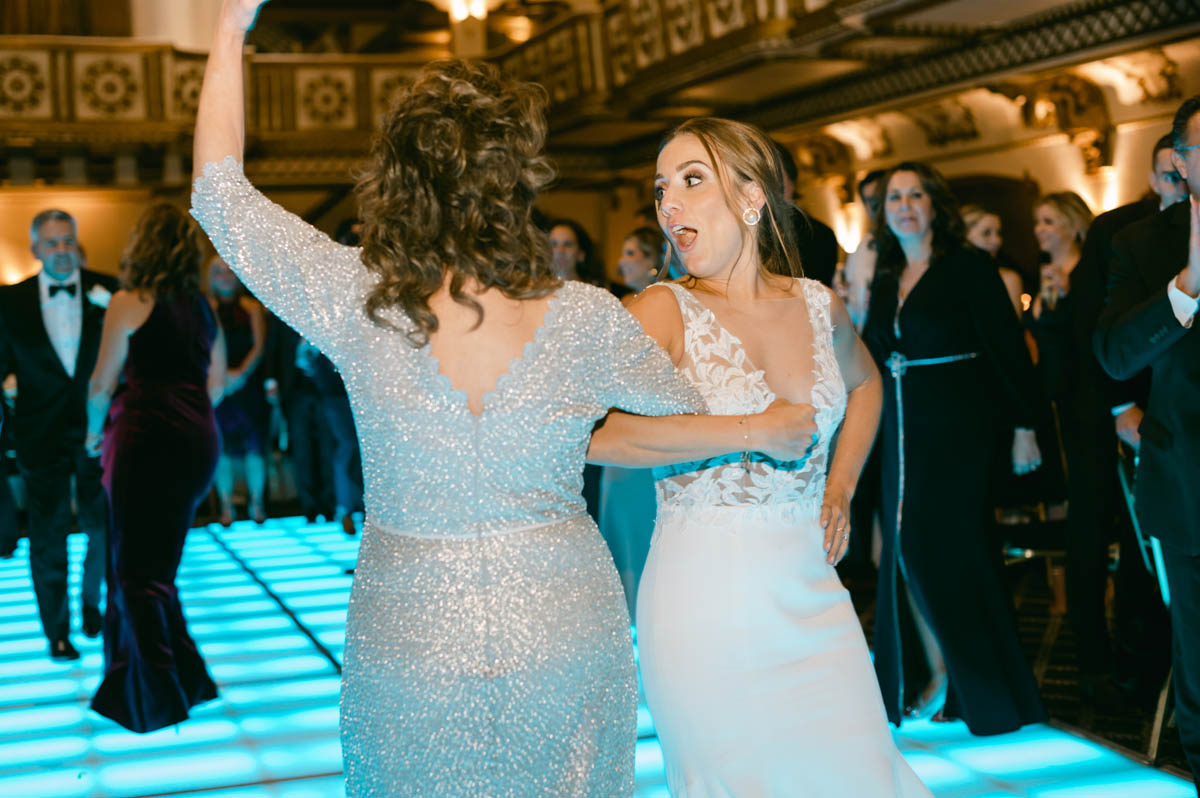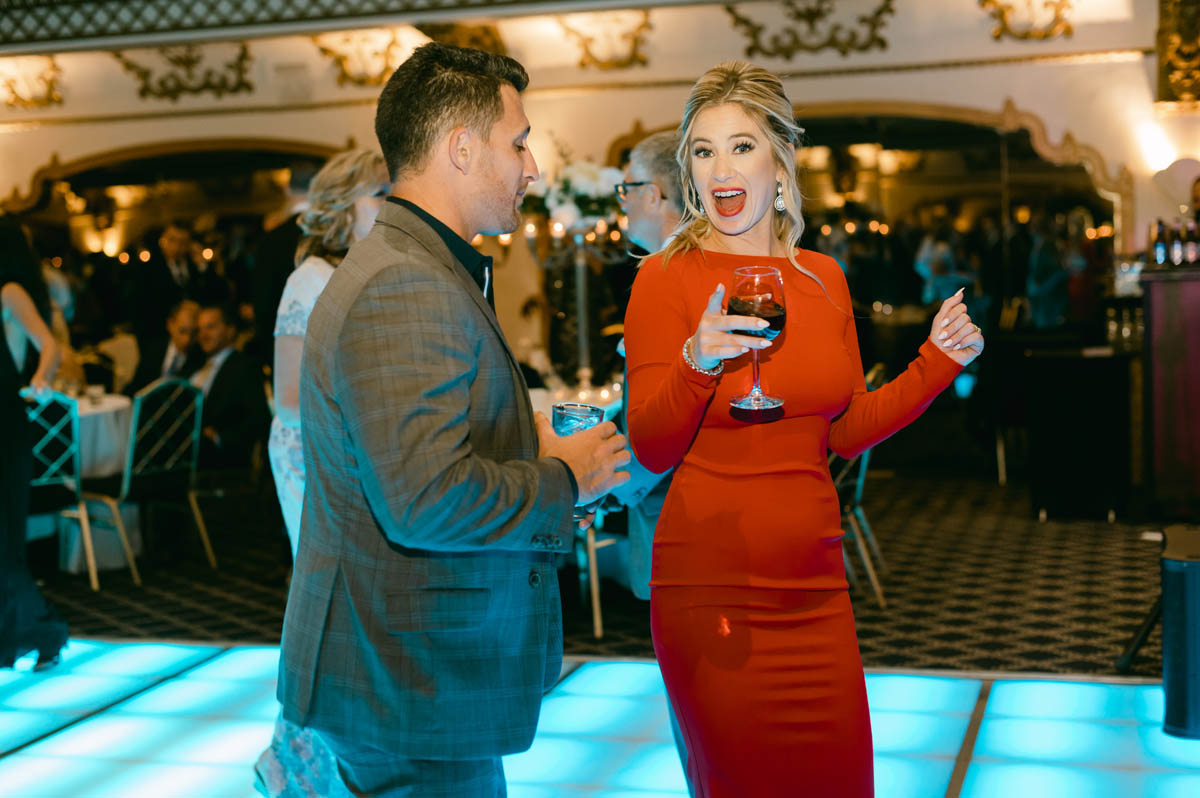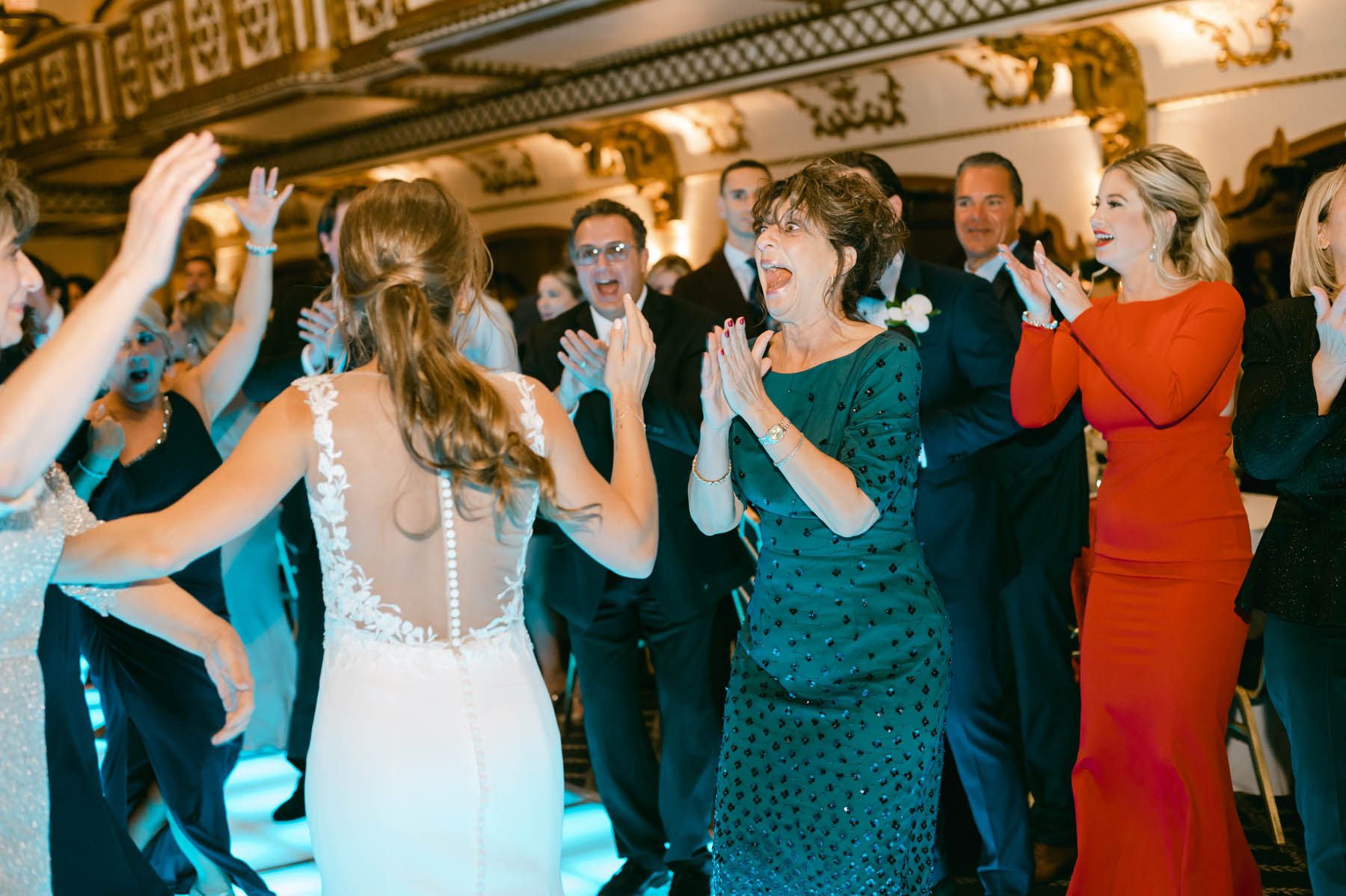 Reception - Millennium Knickerbocker Hotel | Ceremony - St. Vincent Ferrer Church | Planning - Carats & Cupcakes