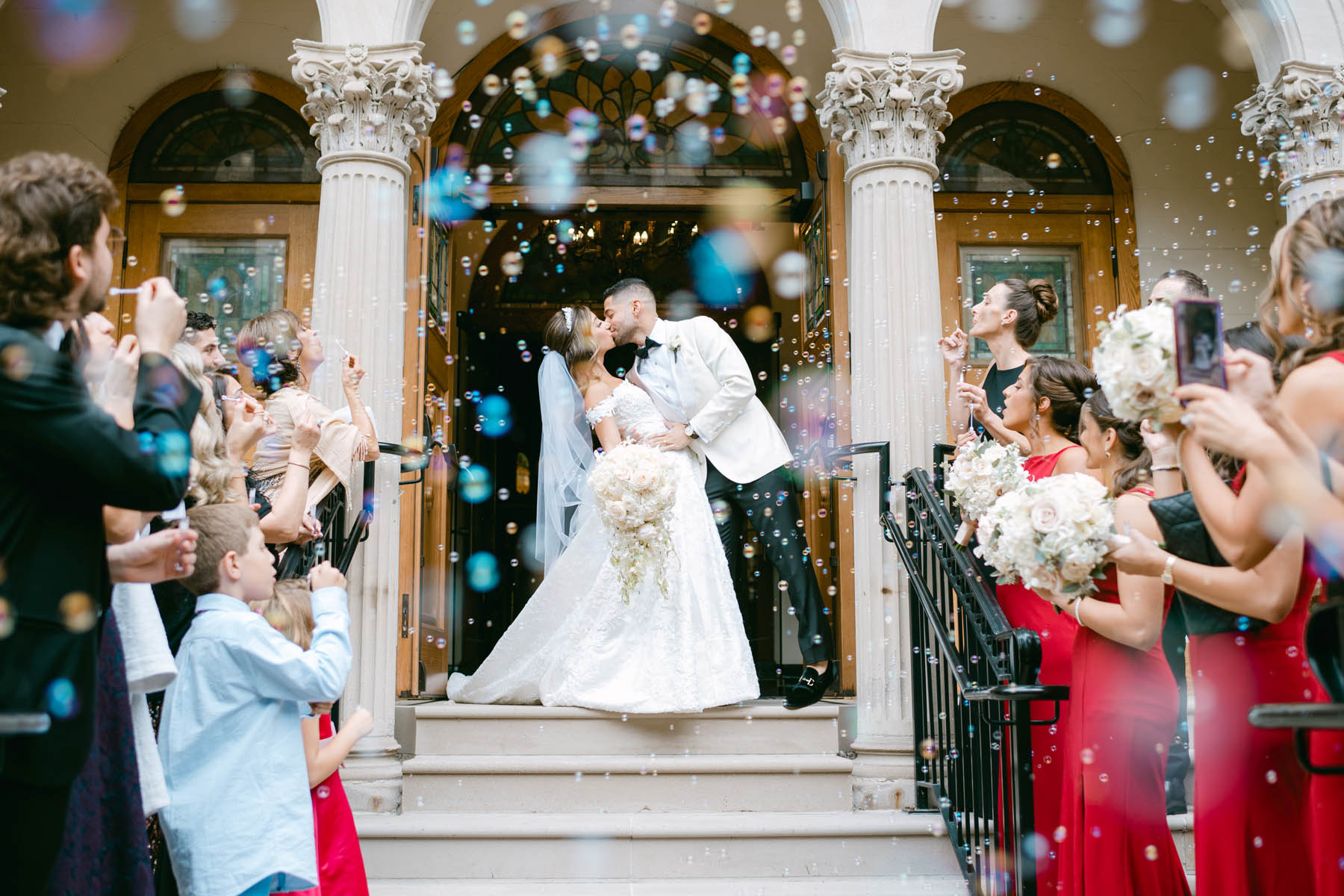 Drs Andrea + Louis's Lebanese Greek Union League Club wedding was a beautiful story from sweet beginning to zaffe dancing end.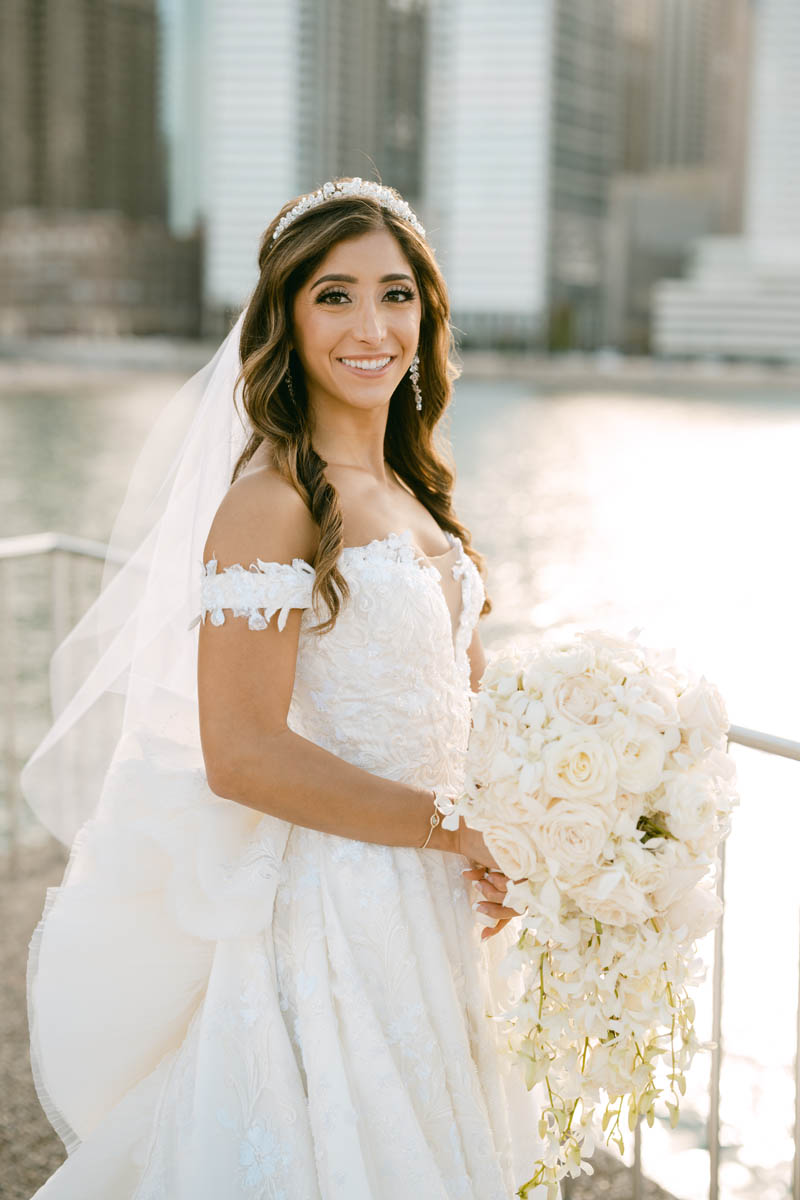 Smiles and joyful tears while Andrea + Louis got ready for their Union League Club wedding.
While Andrea was getting glammed up with her sparkly headpiece and delicate veil, Louis was getting some basketball time with the groomsmen. With the fathers of the bride and groom playing referee, the groomsmen had some fun on the bball court.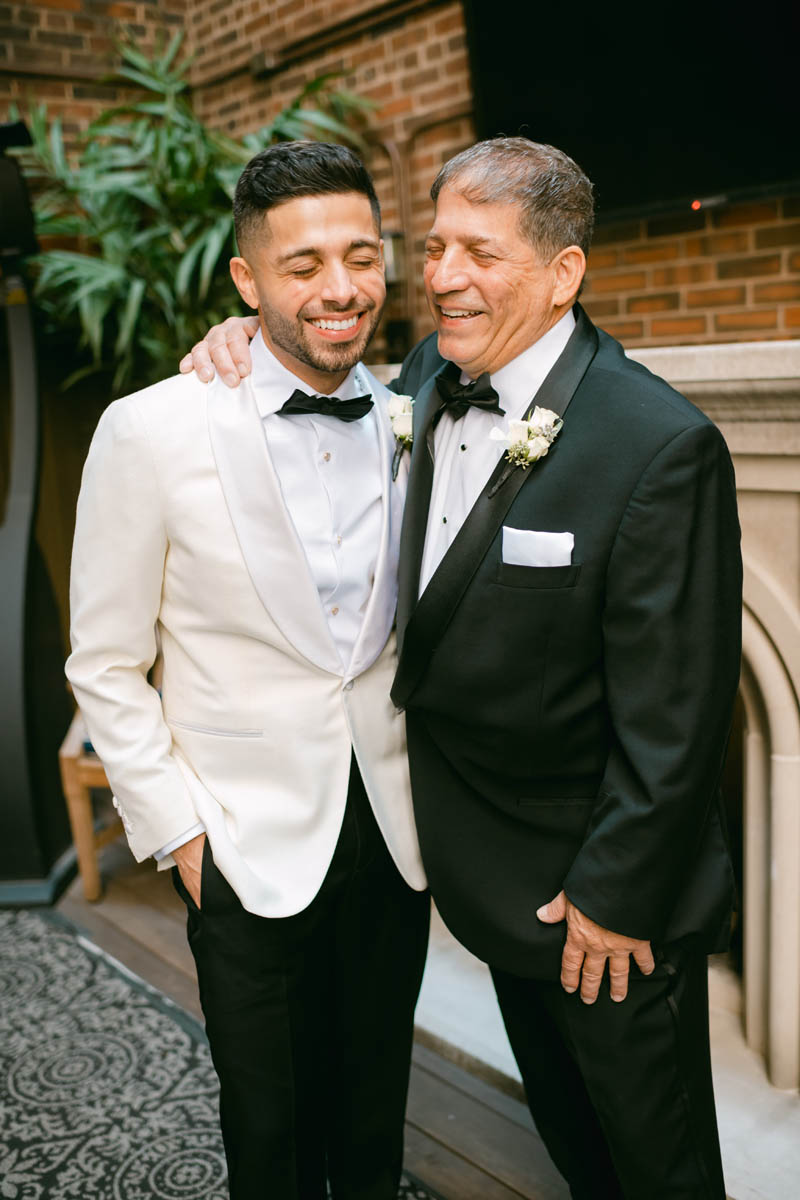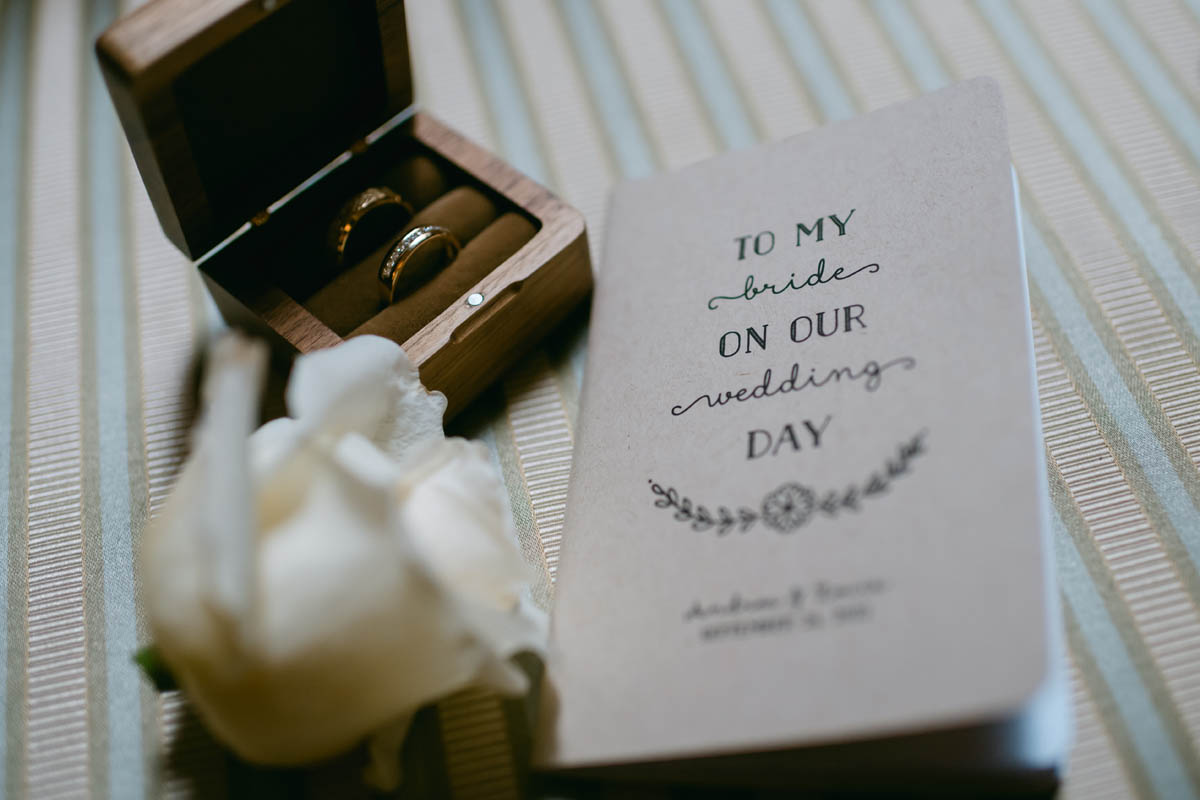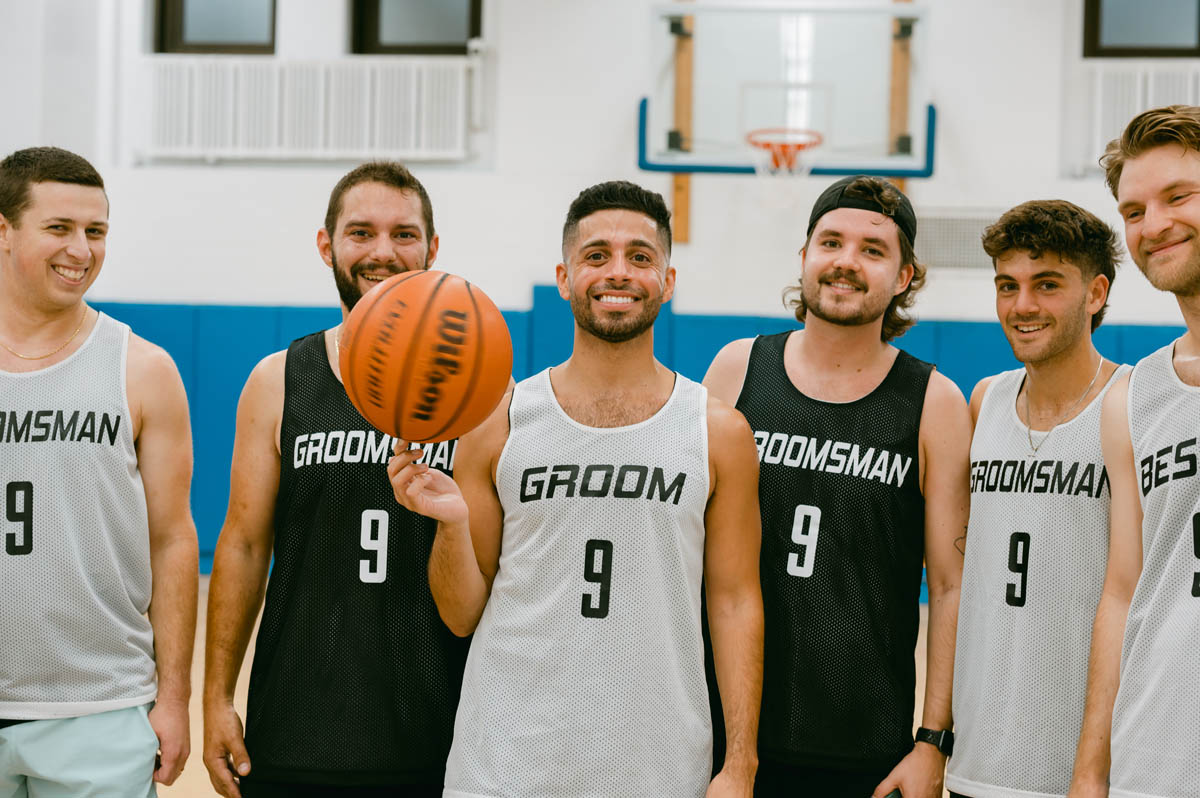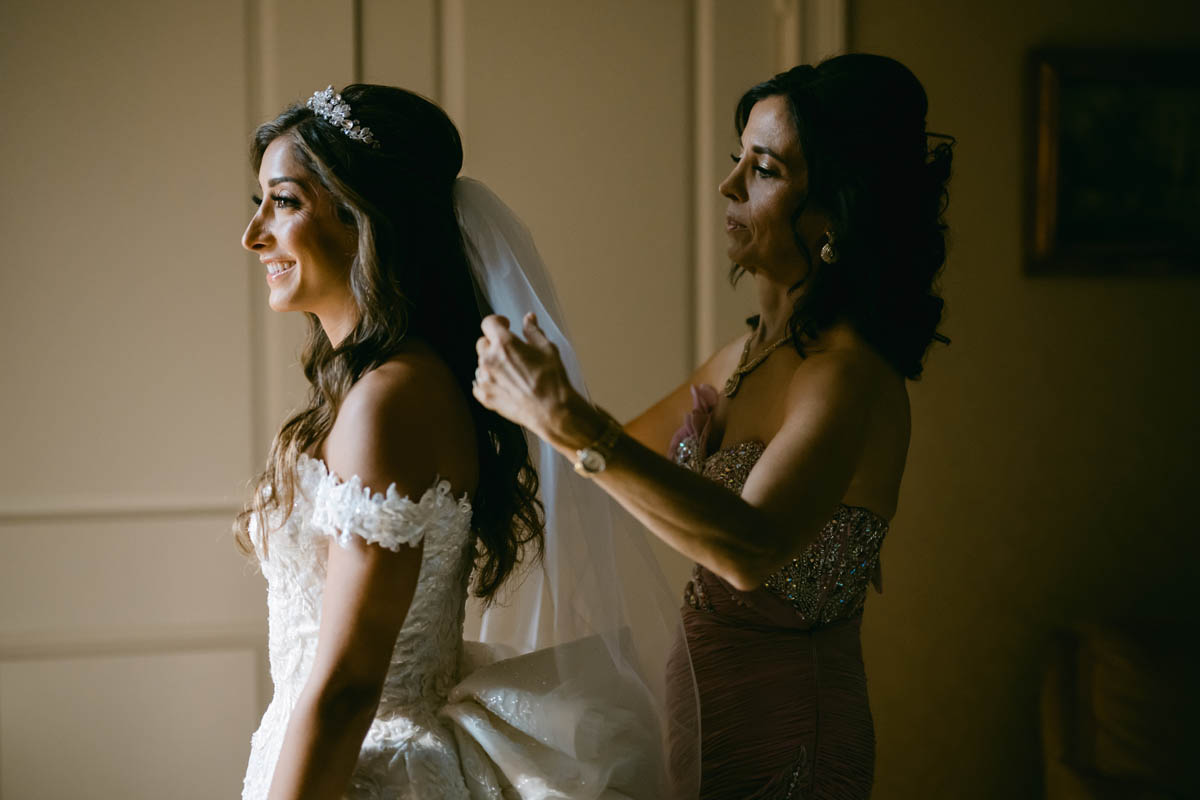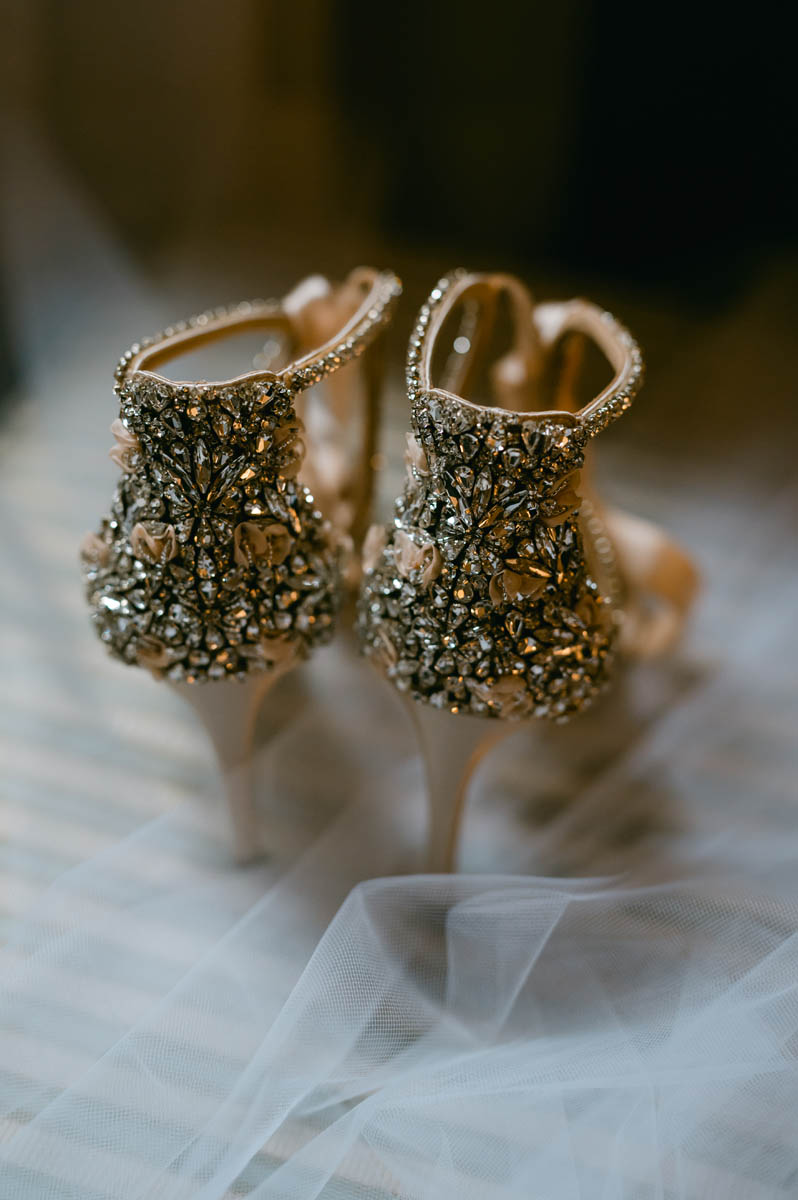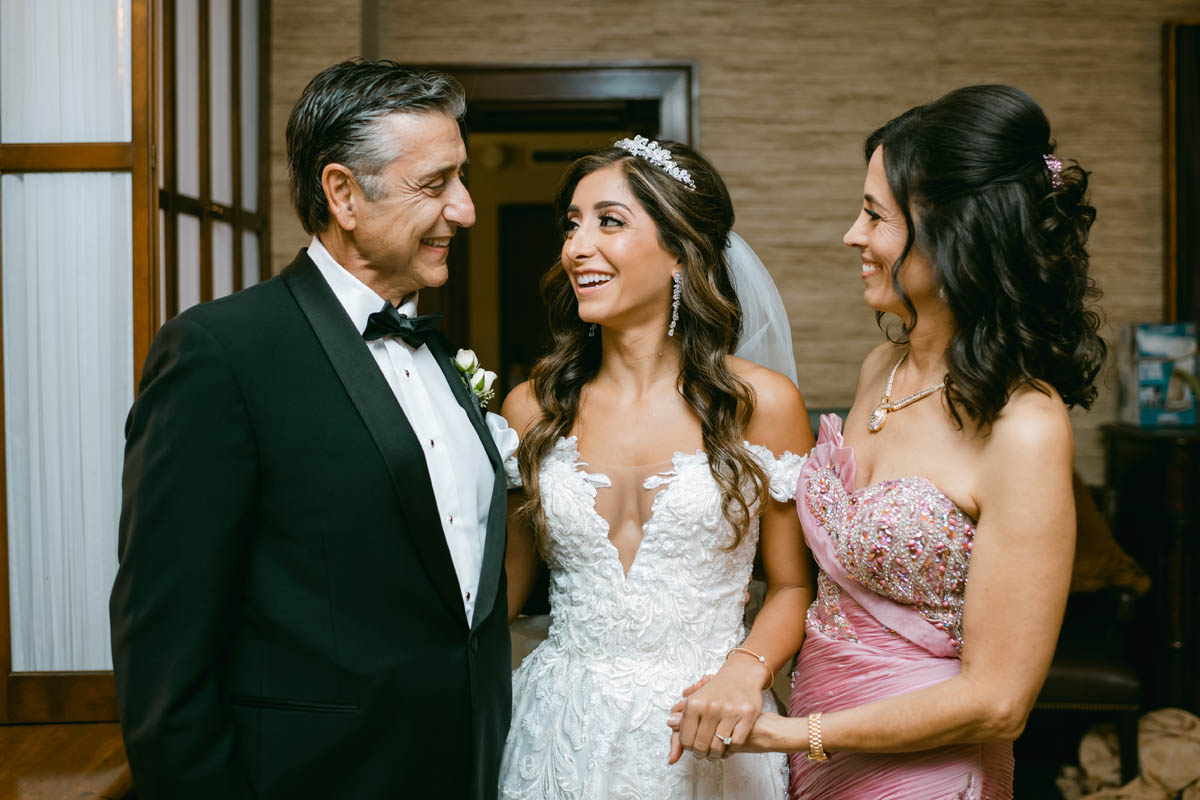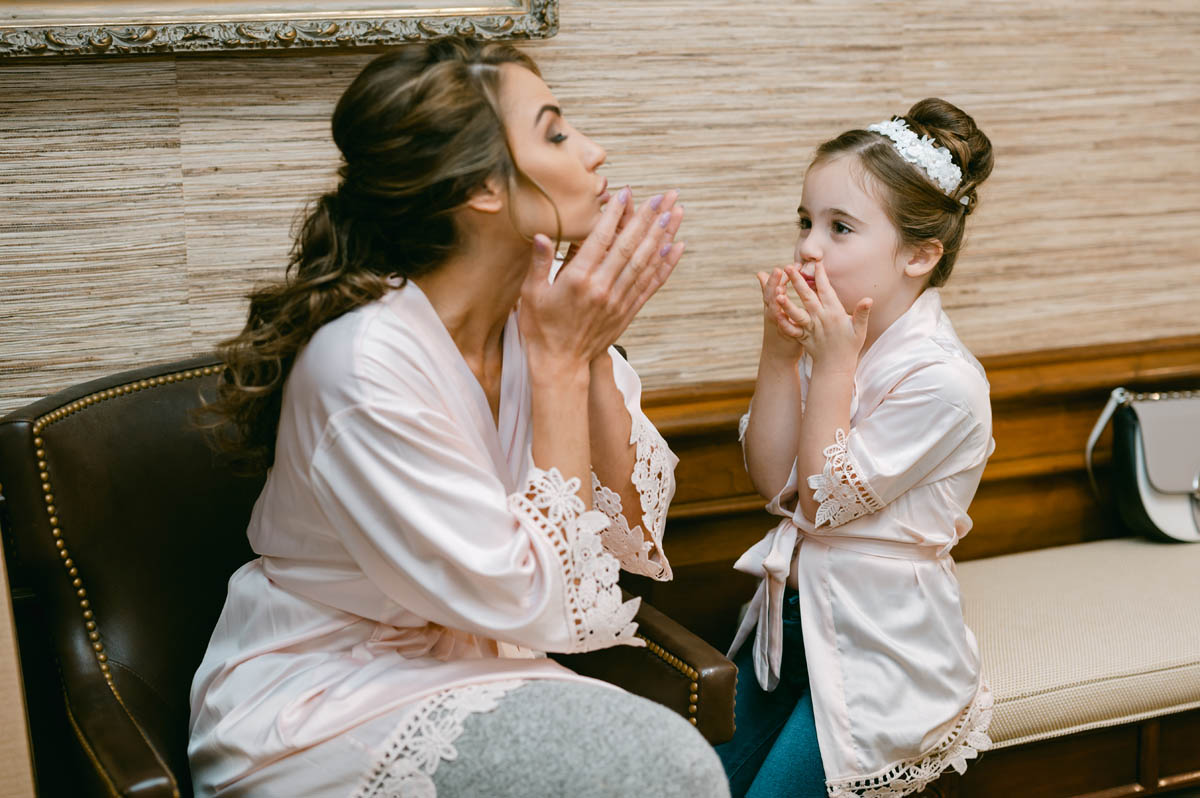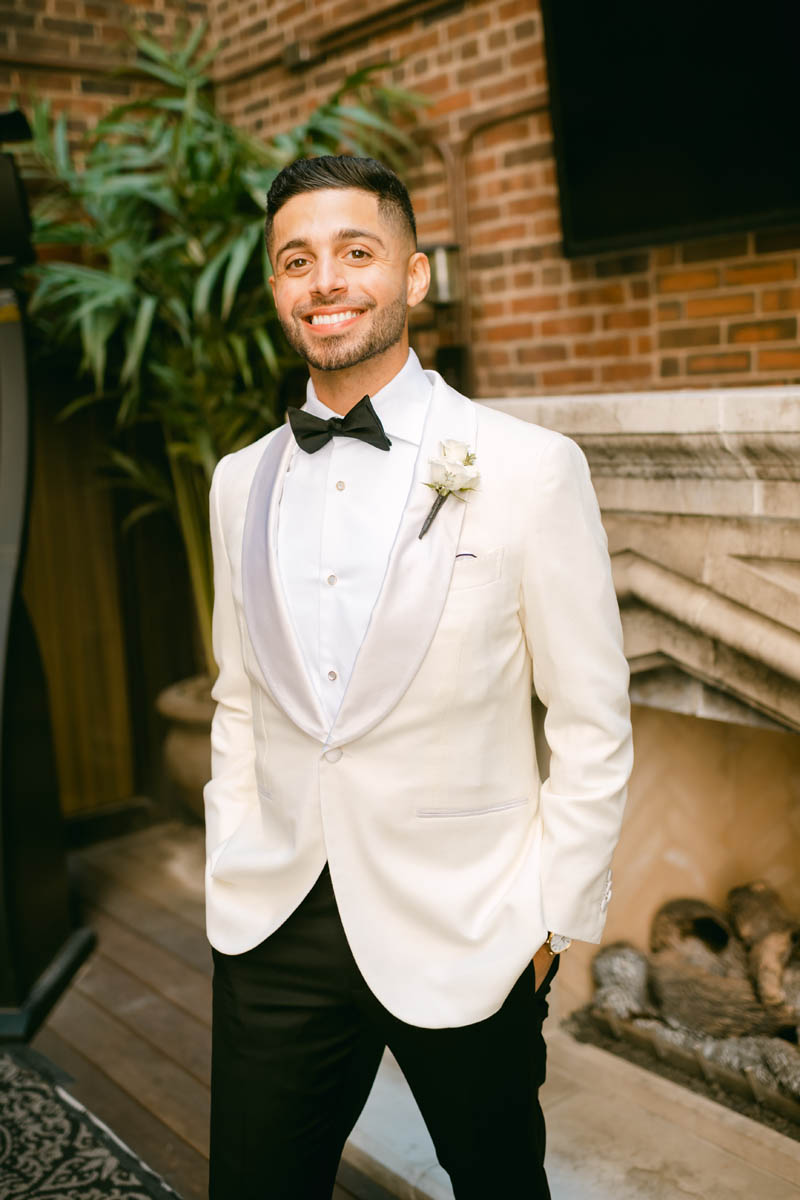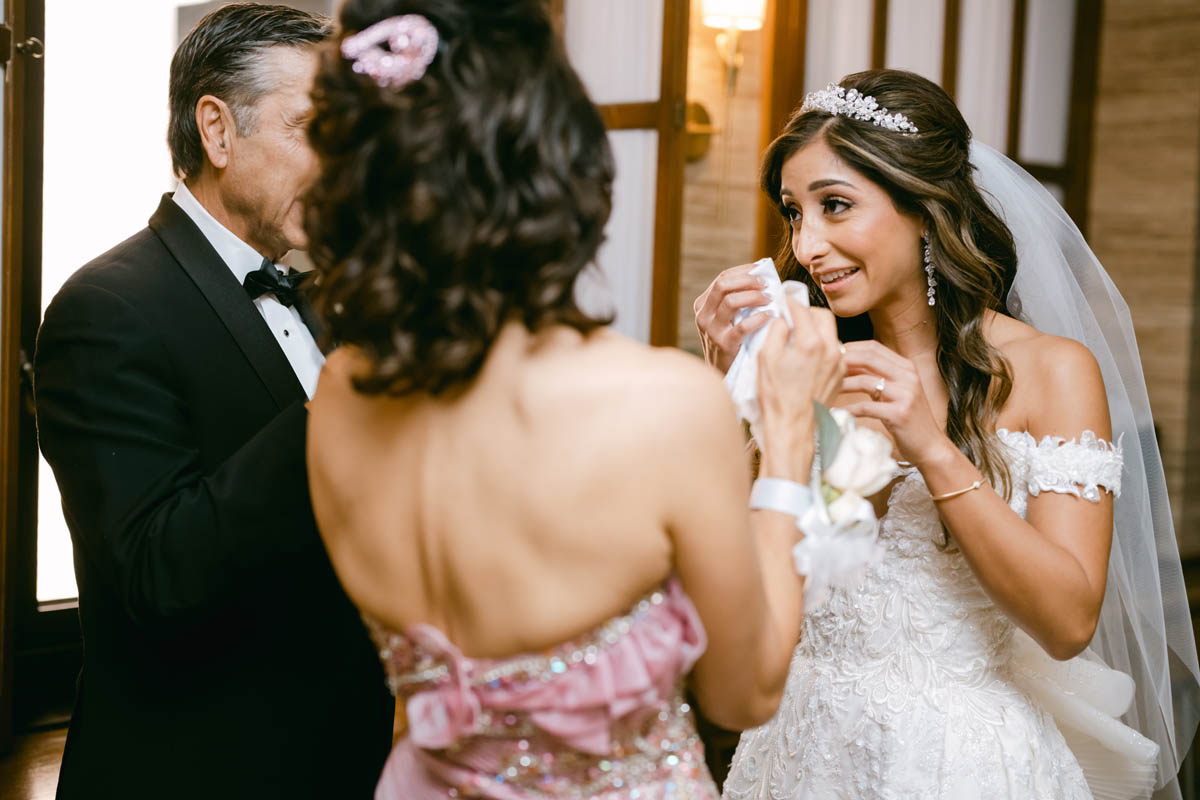 The tears were just getting started in the bridal sweet at the Union League Club wedding. Andrea's dad got misty when he saw her in her beautiful wedding dress.
As Andrea was getting her makeup and hair finished, I suddenly heard raucous cheers from her bridal party. I quickly turned to see what was happening. The glittering hair piece being perfectly placed! Every part of the getting ready time for a bride is exciting. But especially a tiara!
On the balcony at the cigar bar, Louis had his groomsmen and parents ready to help him. In greek tradition, his mom helped him put on his suit jacket. Offering some words of wisdom, his dad gave him some wedding day advice. And the groomsmen were ready for a quick toast.
Adding to the sweetness of the day, they wrote sentimental letters to each other. In addition to being very intelligent, they are also apparently great with words. They both had to wipe away tears as they read the letters.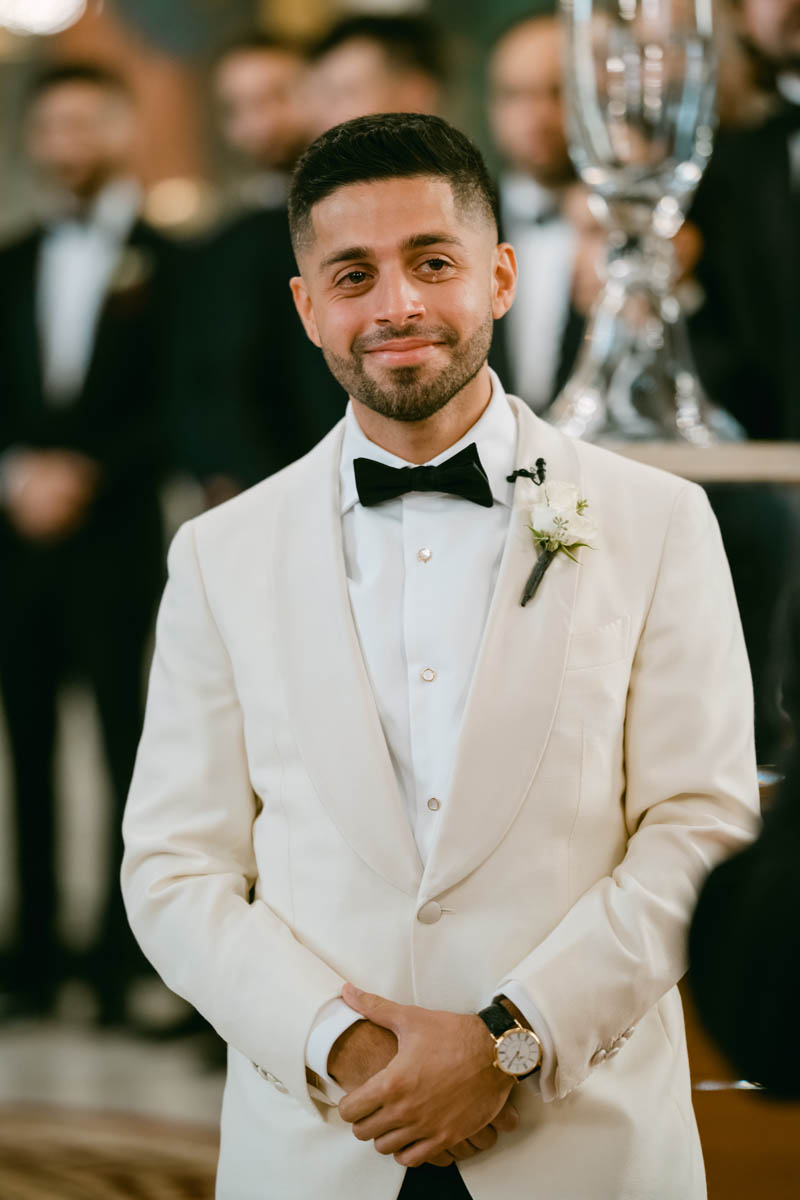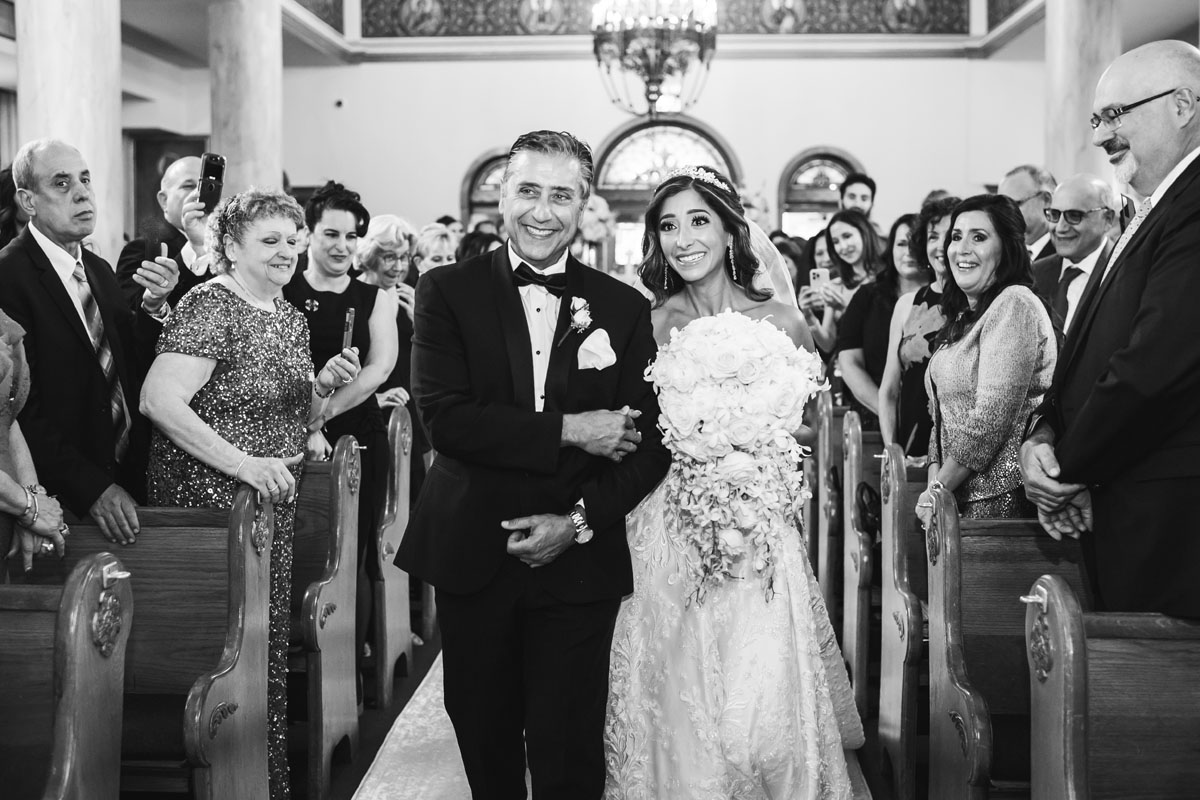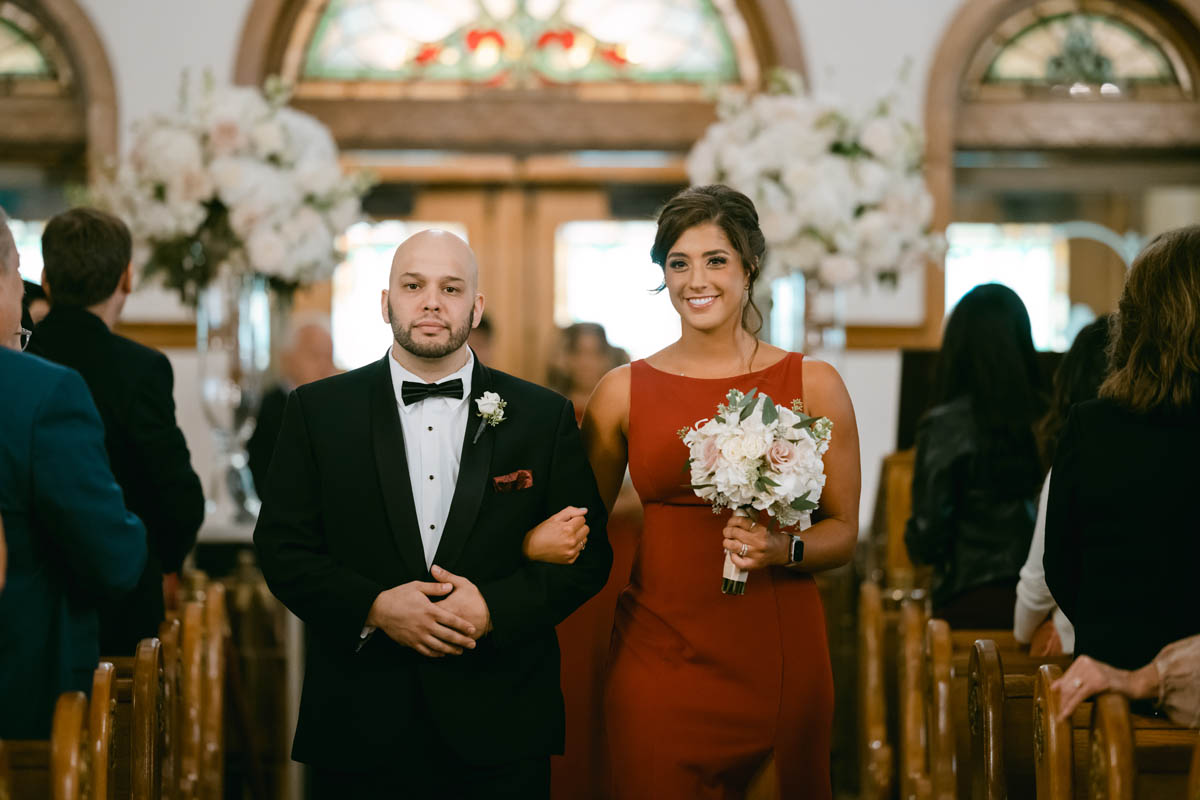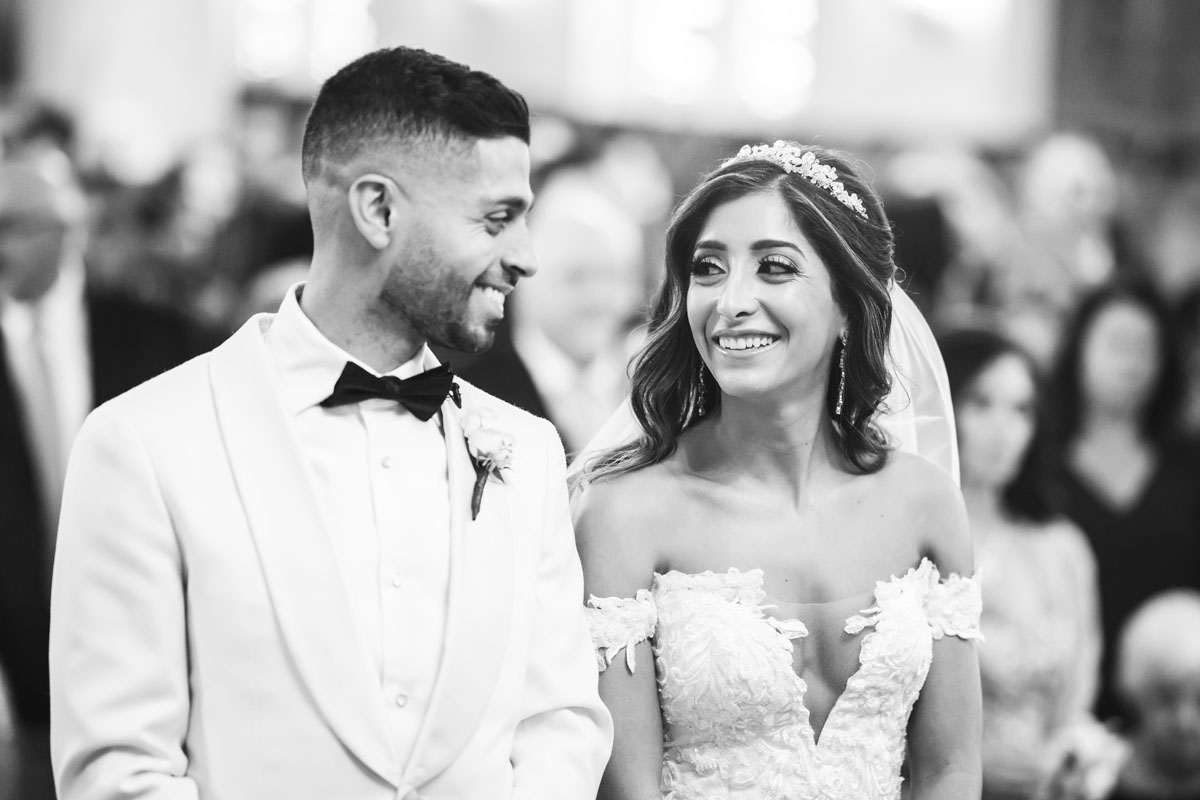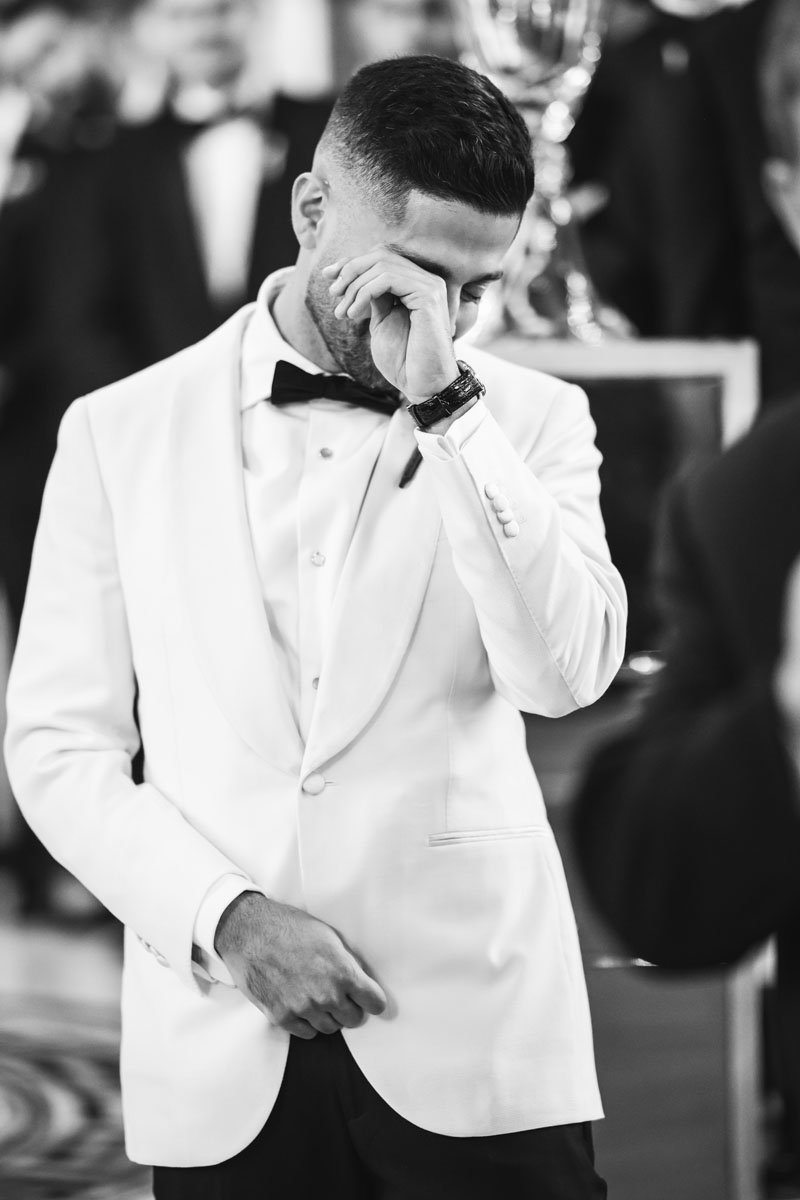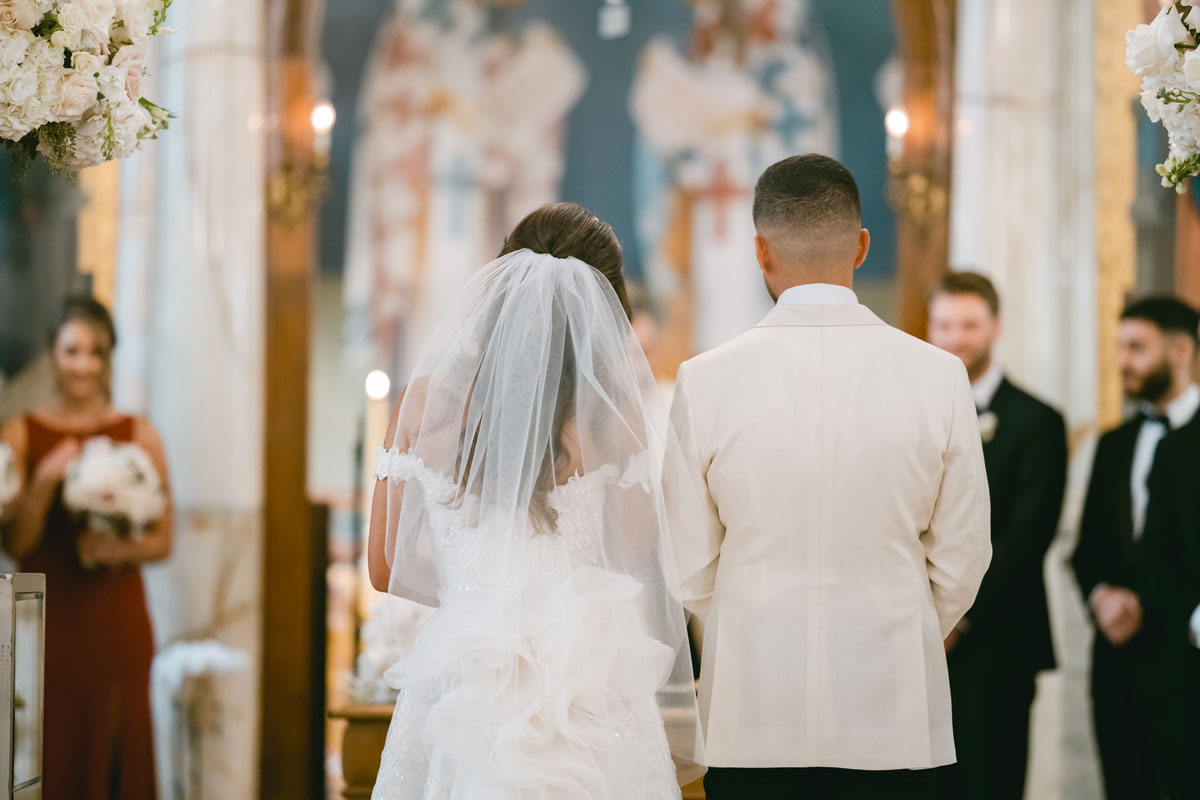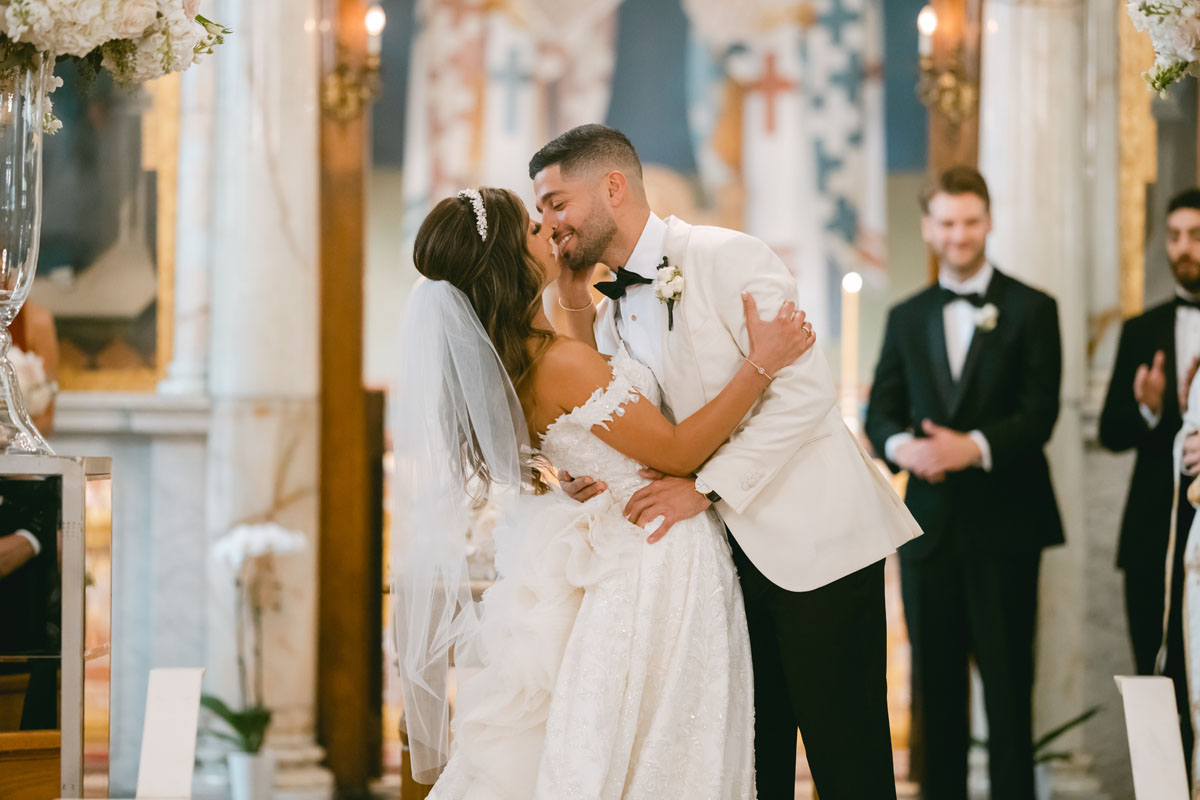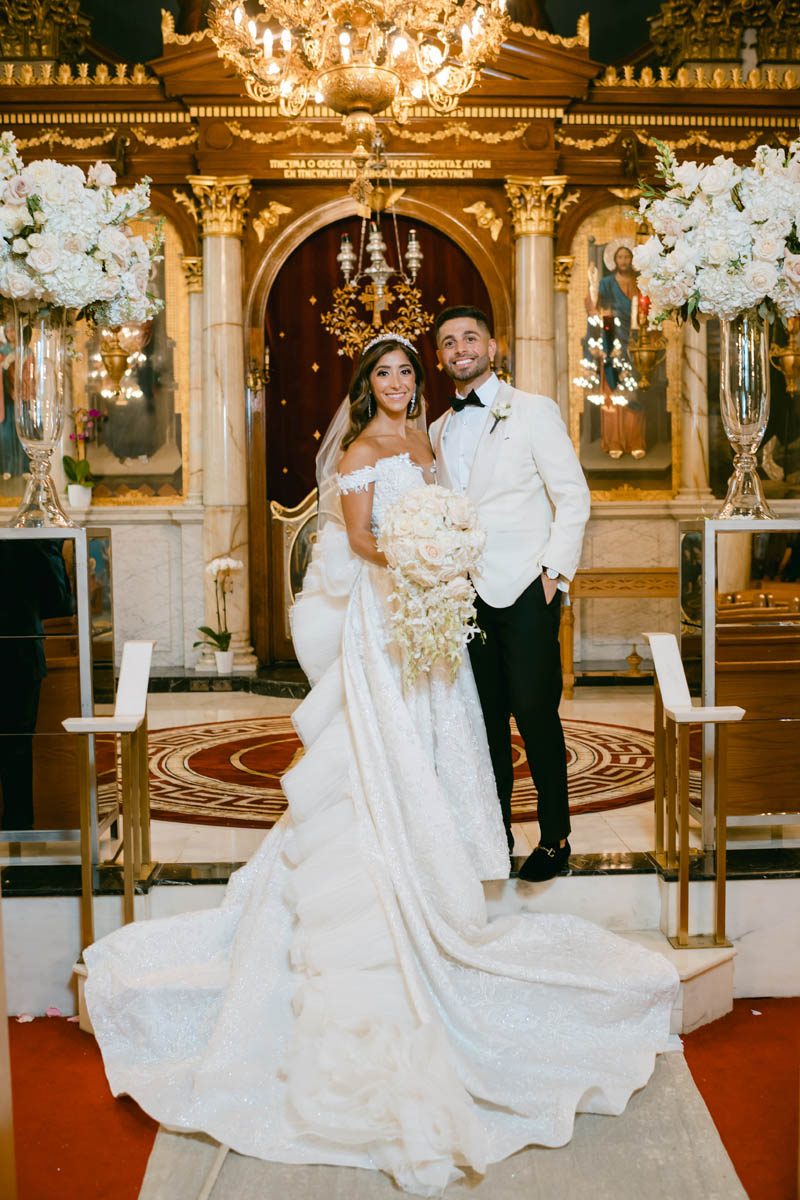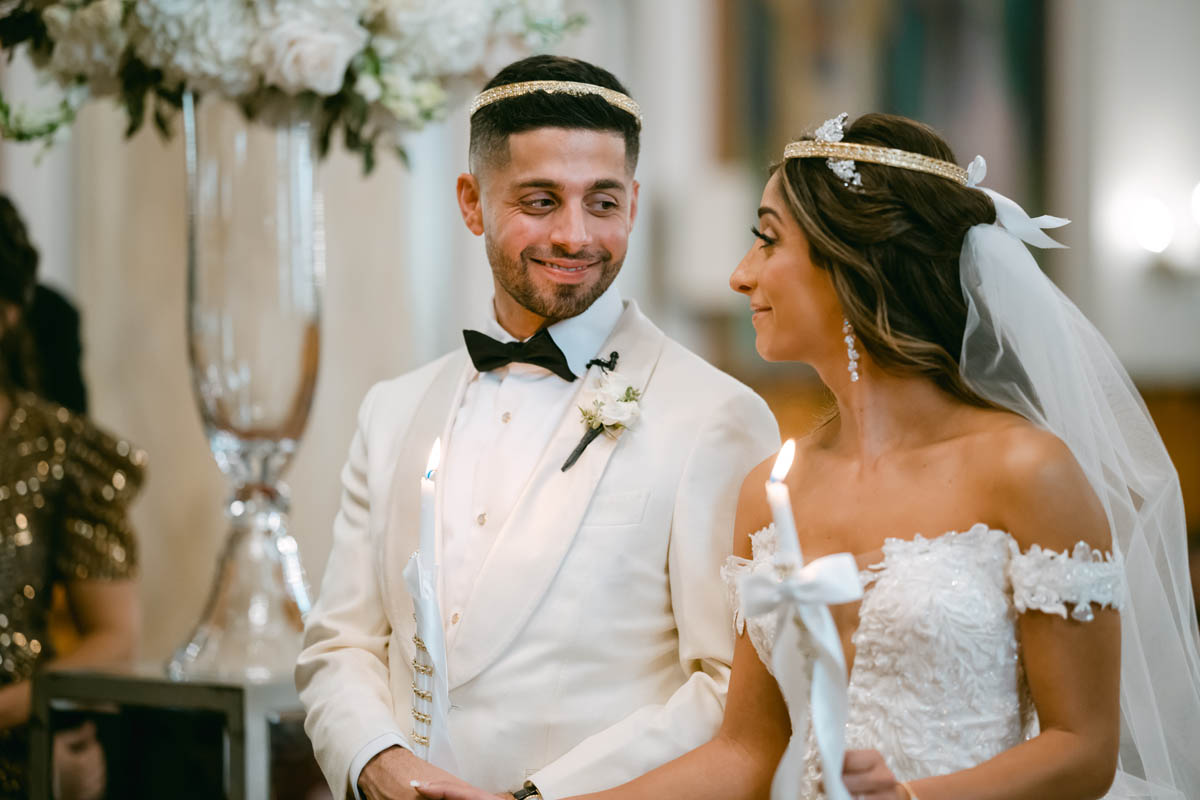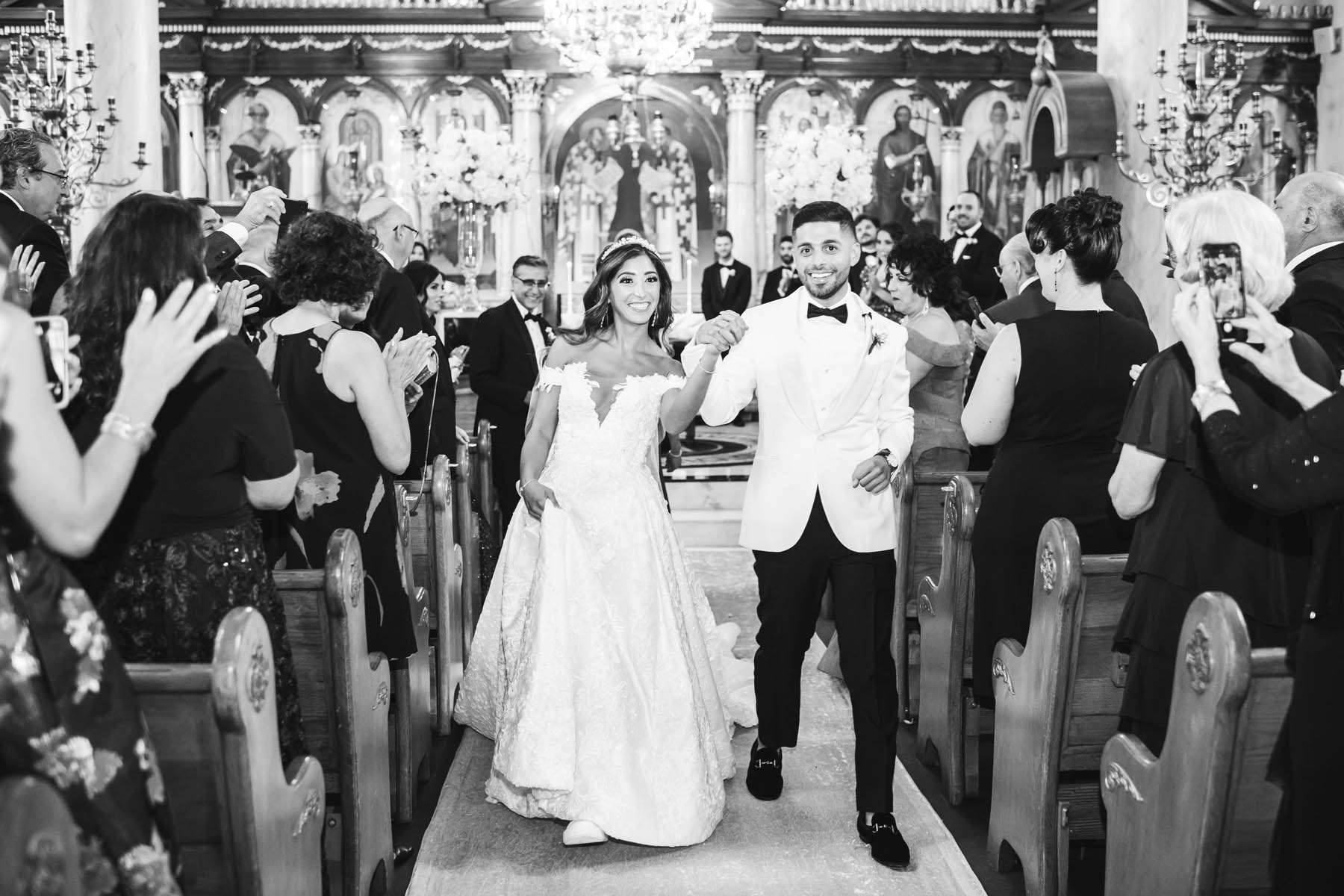 Because they wanted to keep things traditional, Louis saw his bride walking down the aisle at the Annunciation Cathedral Greek Orthodox Church. Before even seeing his bride, Louis was starting to get emotional as the bridal party walked down the aisle. He couldn't hold back the tears when he saw Andrea with her Dad.
Exchanging sweet glances throughout the ceremony, they walked around the alter as their first steps as man and wife. As they walked out of the church to a bubble exit, it was time for the celebration to begin!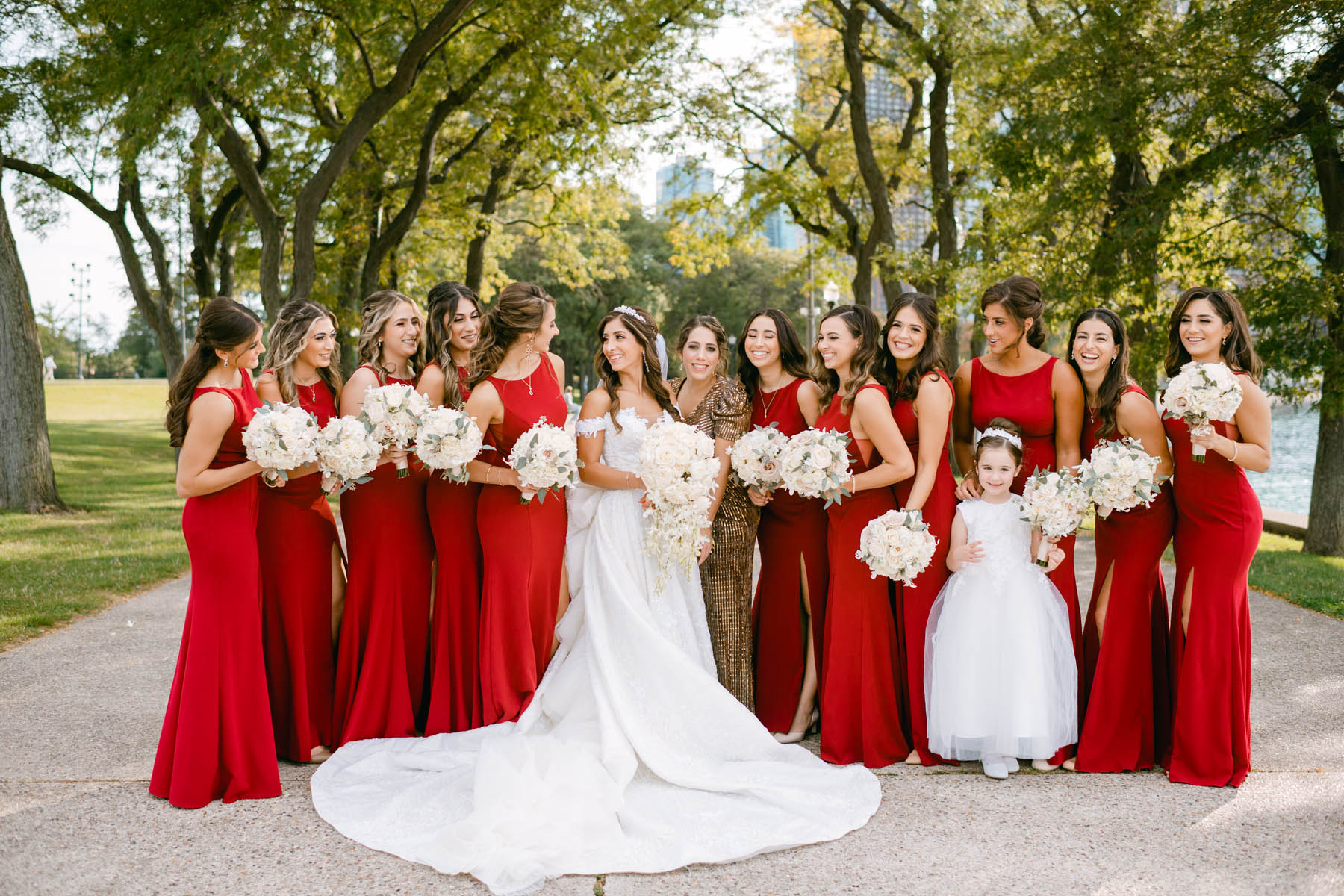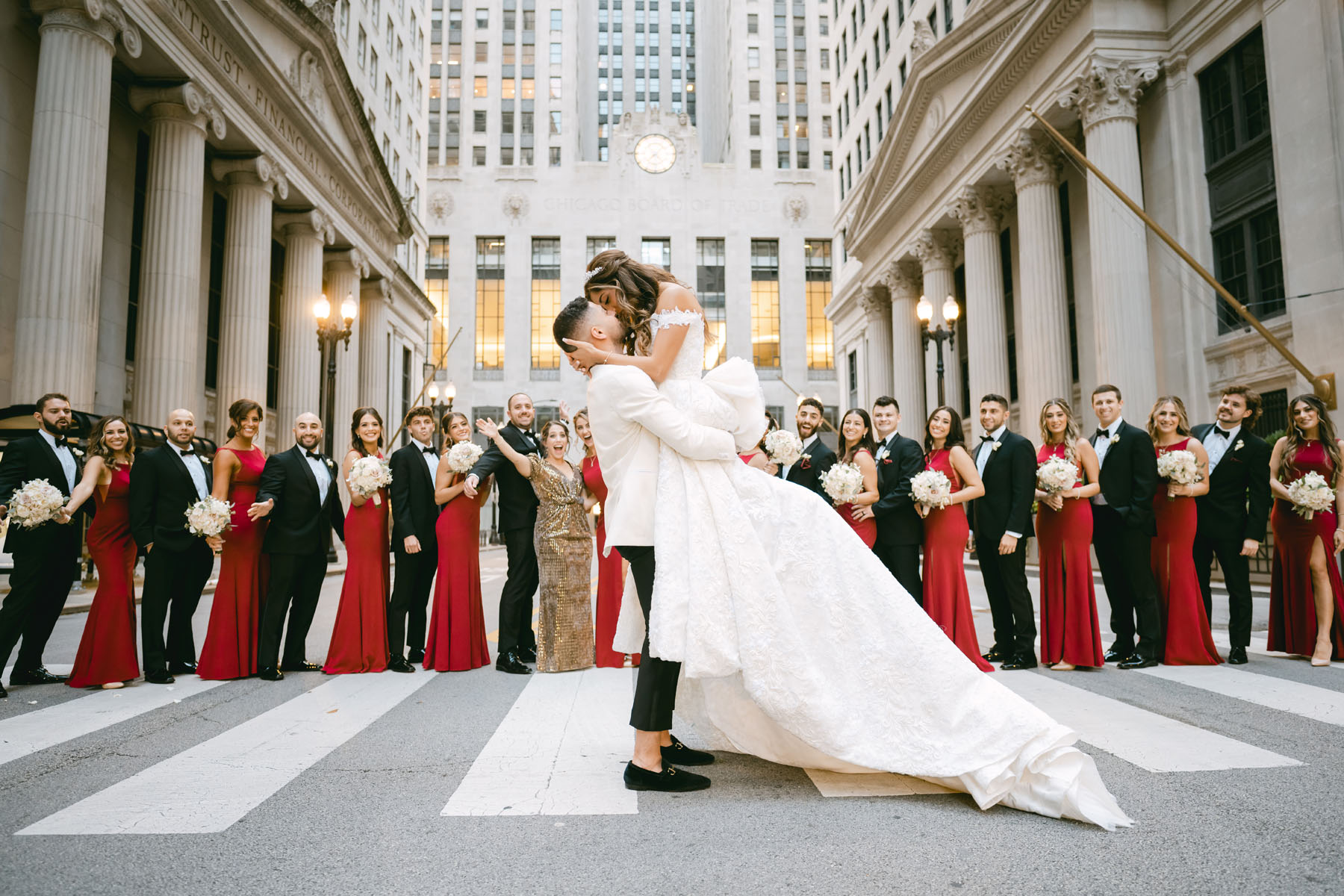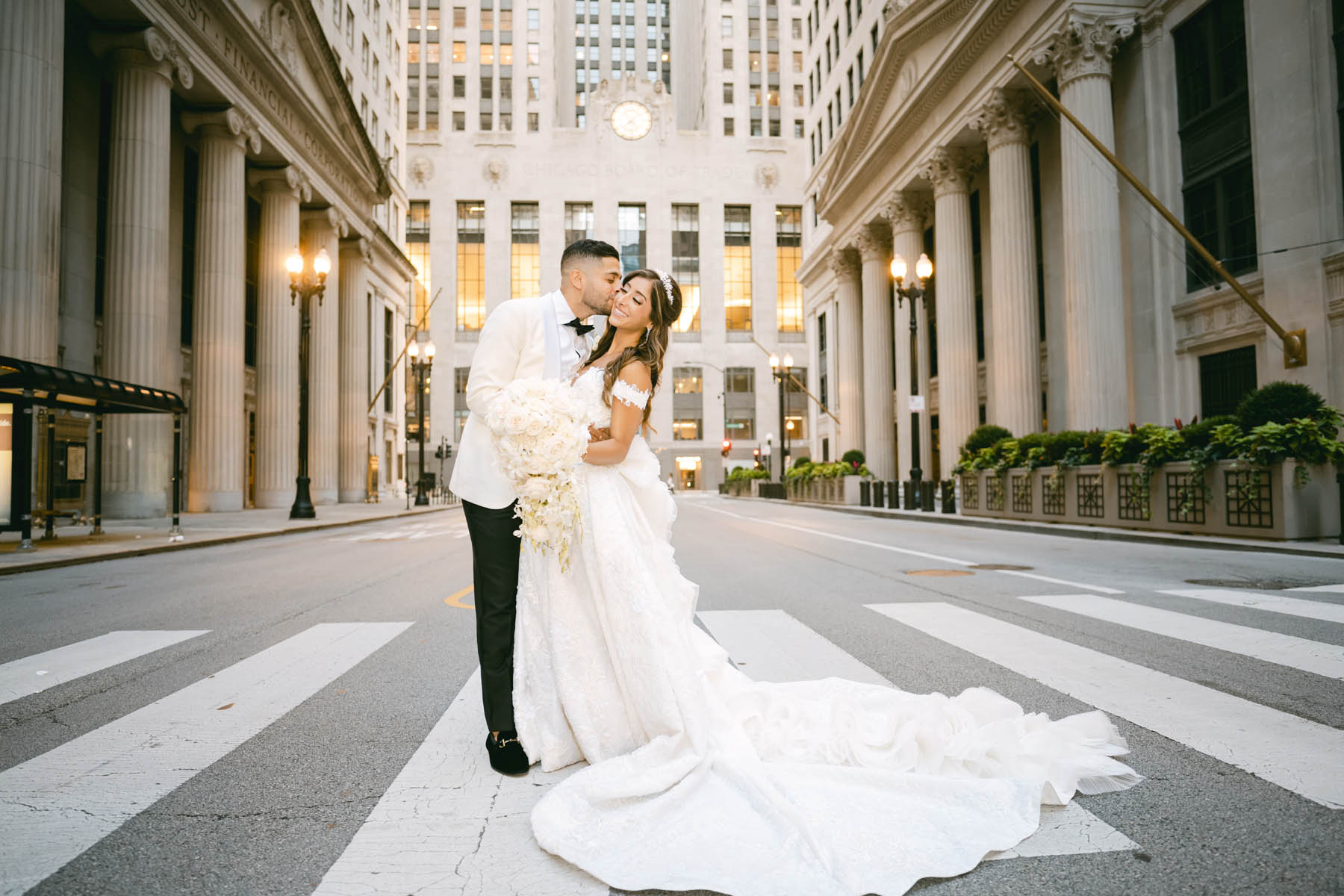 With their Greek Lebanese families, this was not going to be your average wedding reception.
At their Greek Union League wedding, the happy couple were introduced with the drumming of a zaffe band. Wielding swords and napkins, the bridal party danced around the drummer until it was time for toasts. Tears and laughter as the father of the bride toasted his daughter and new son.
Keeping the Lebanese traditions going, a belly dancer gracefully entered. Wearing a chandelier with lit candles, I was noticing how much wood was in the ball room. She effortlessly danced and did the splits without losing the head piece. The greek band kicked things off into high gear and the dance party was on!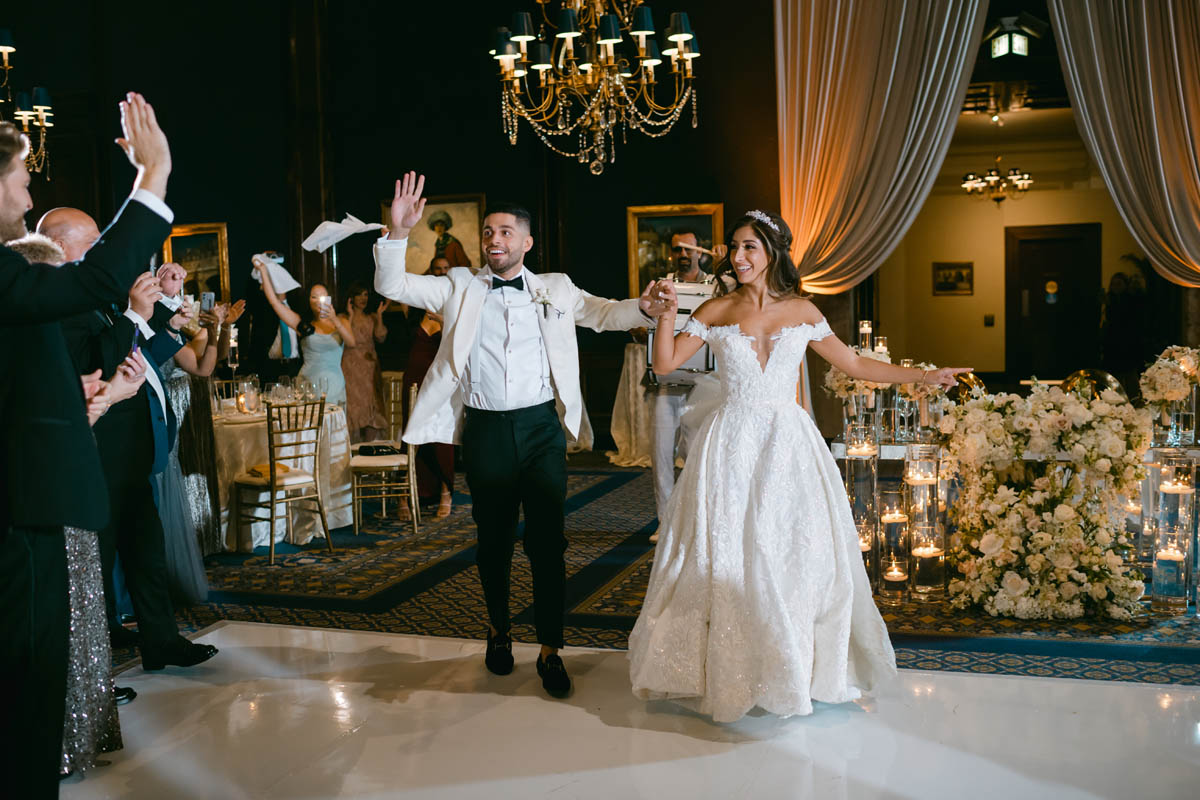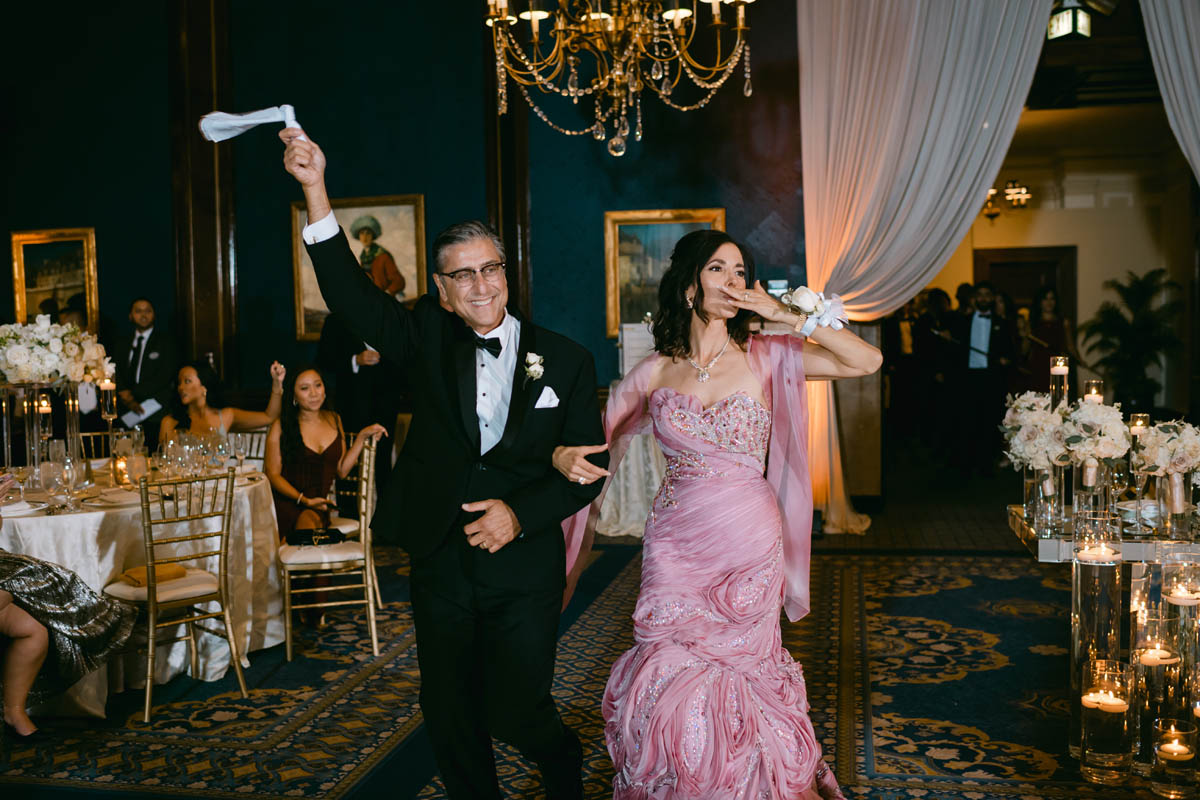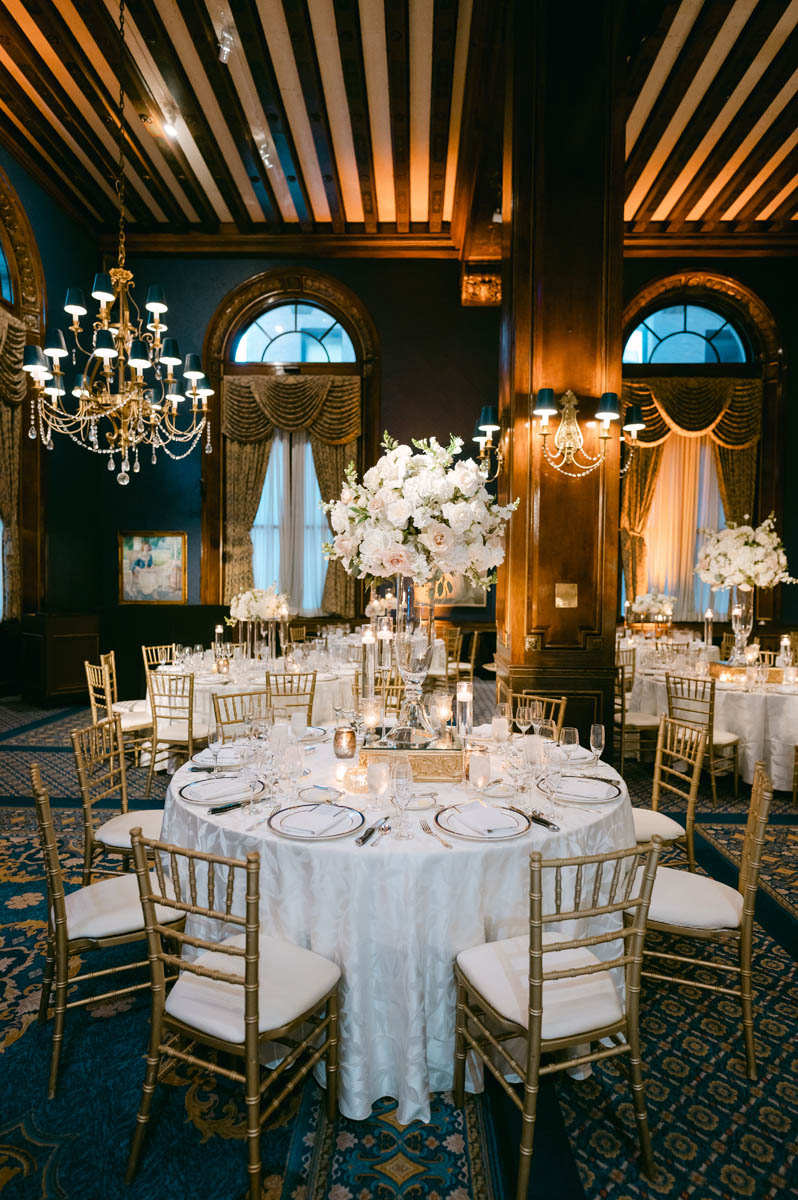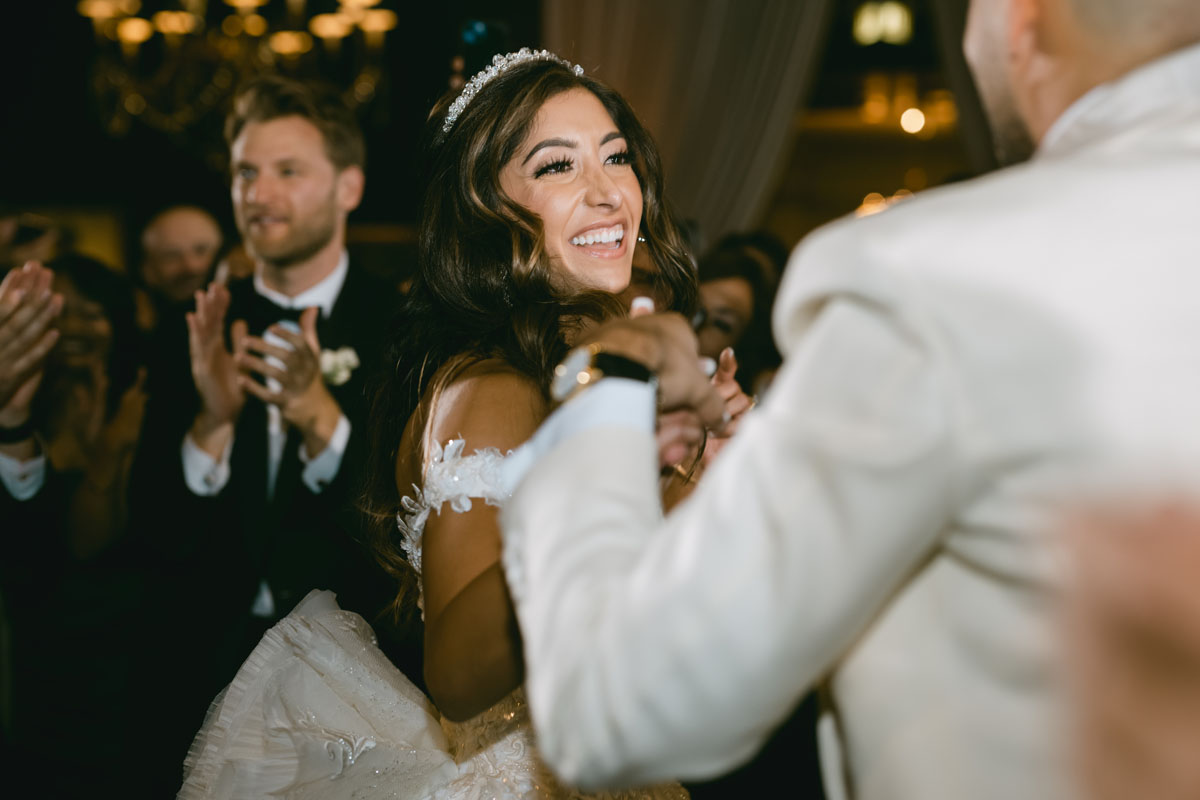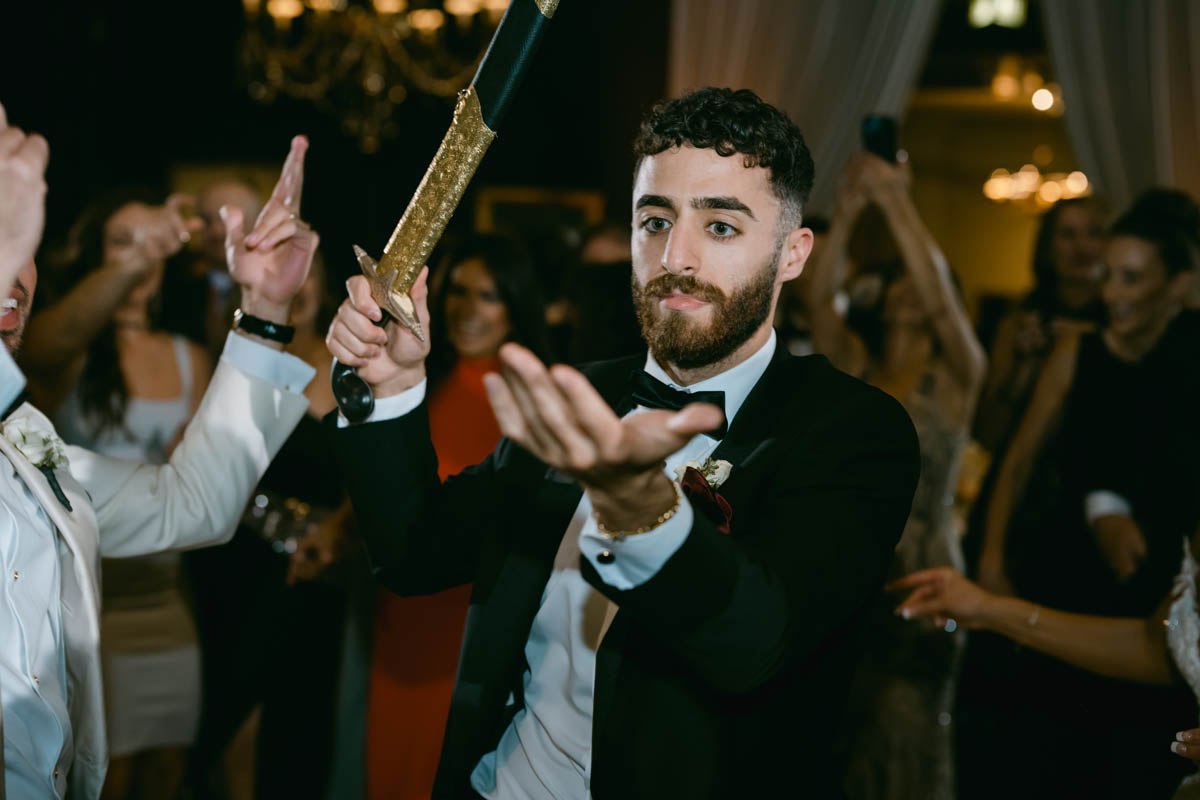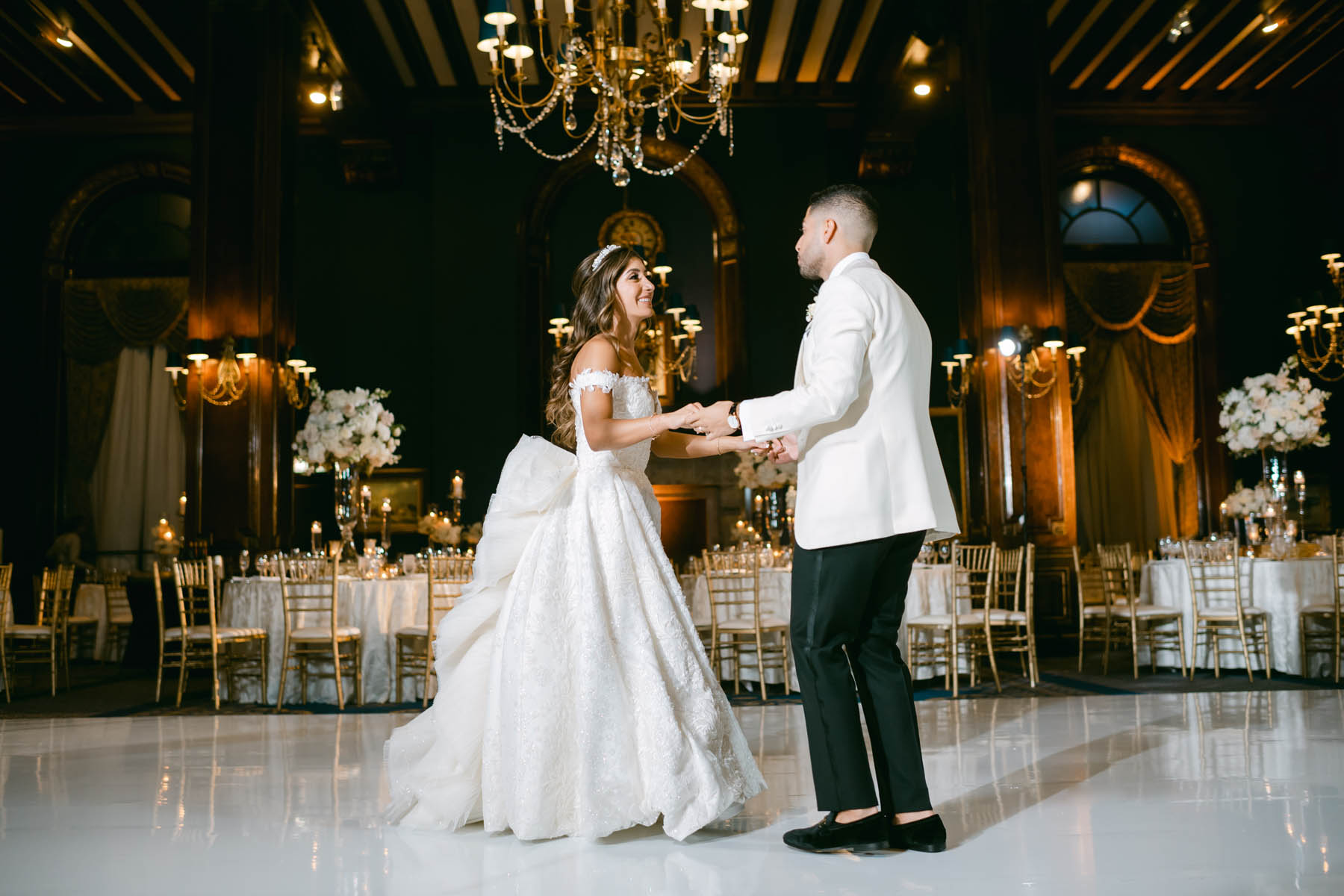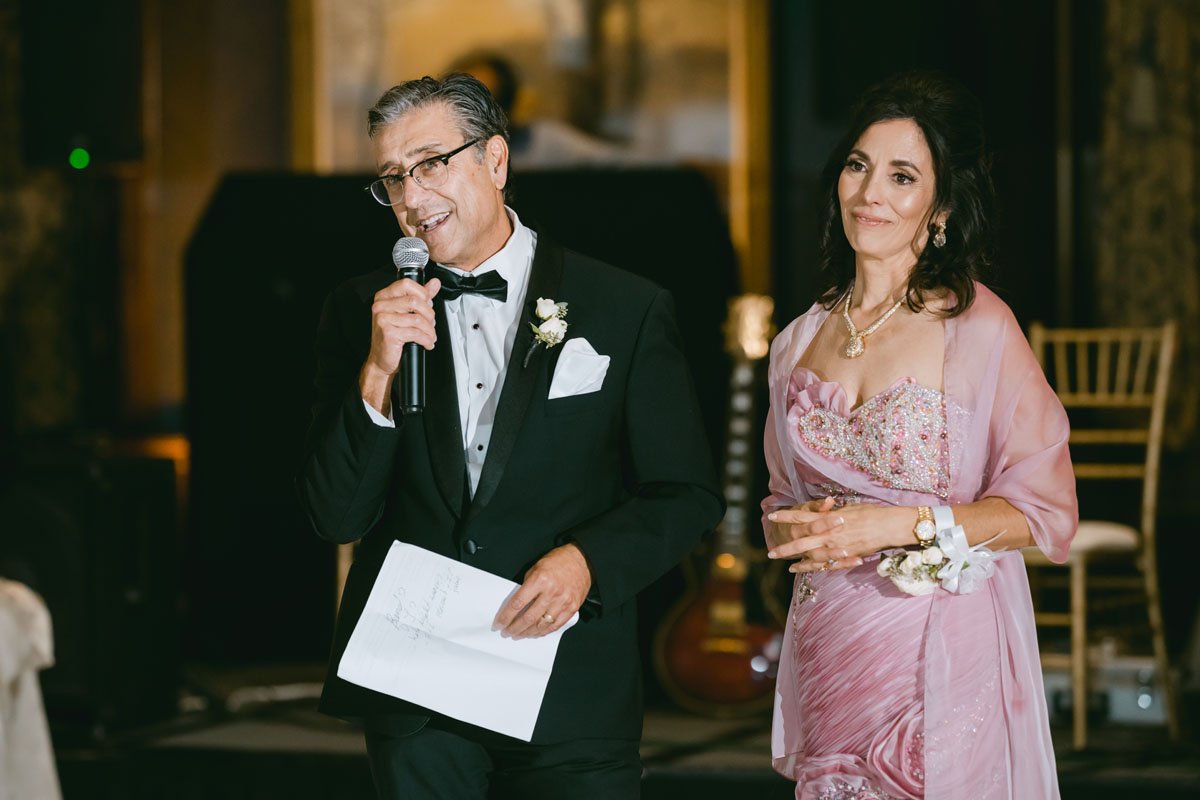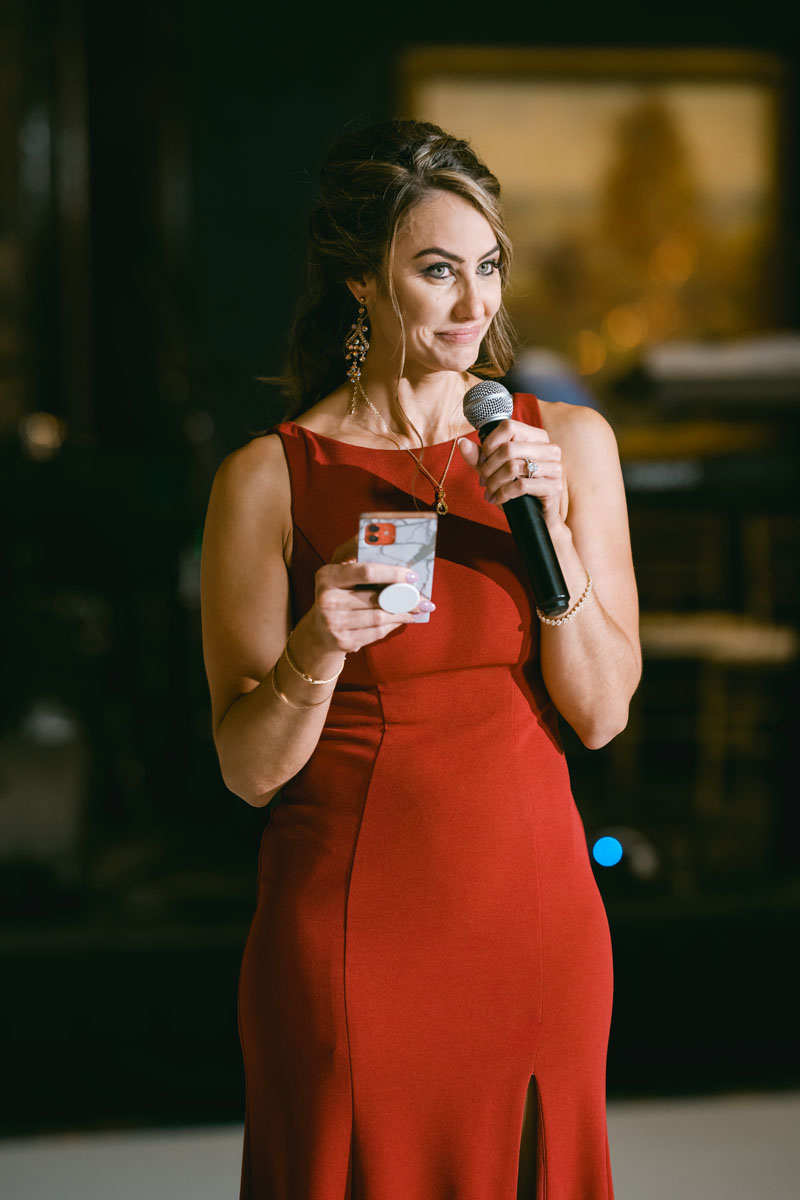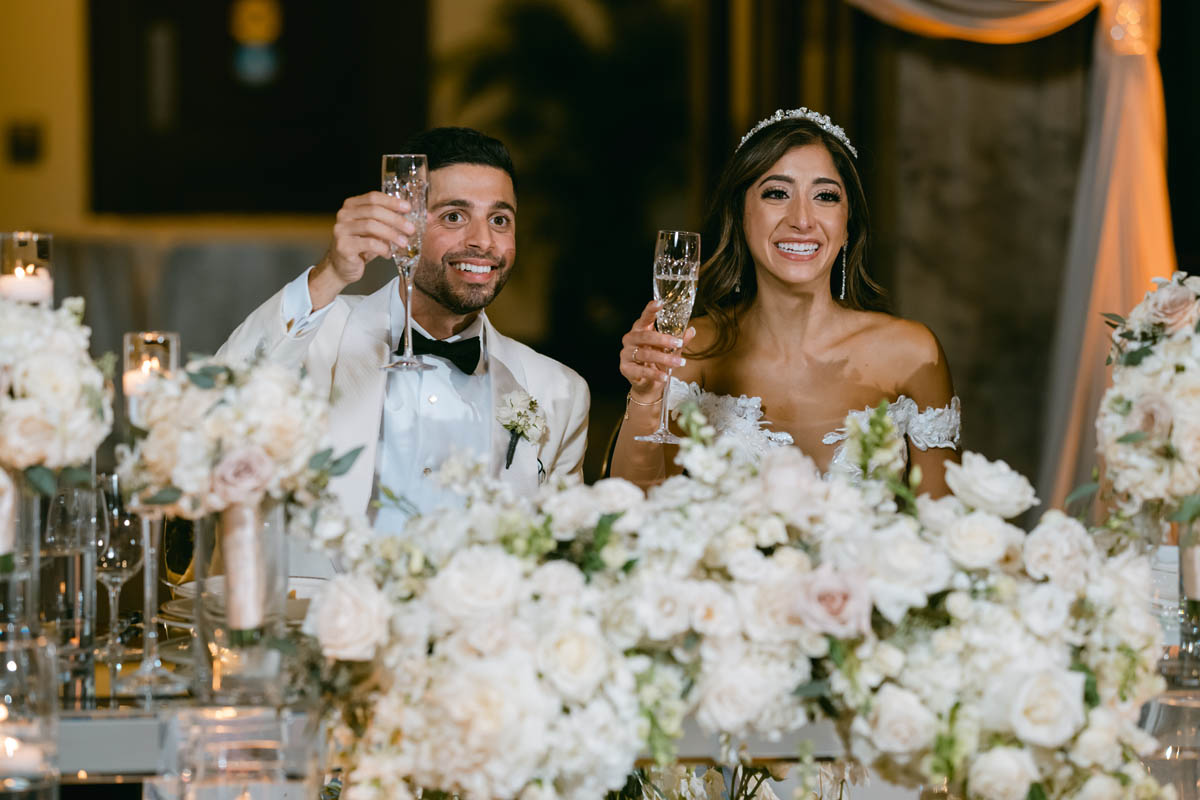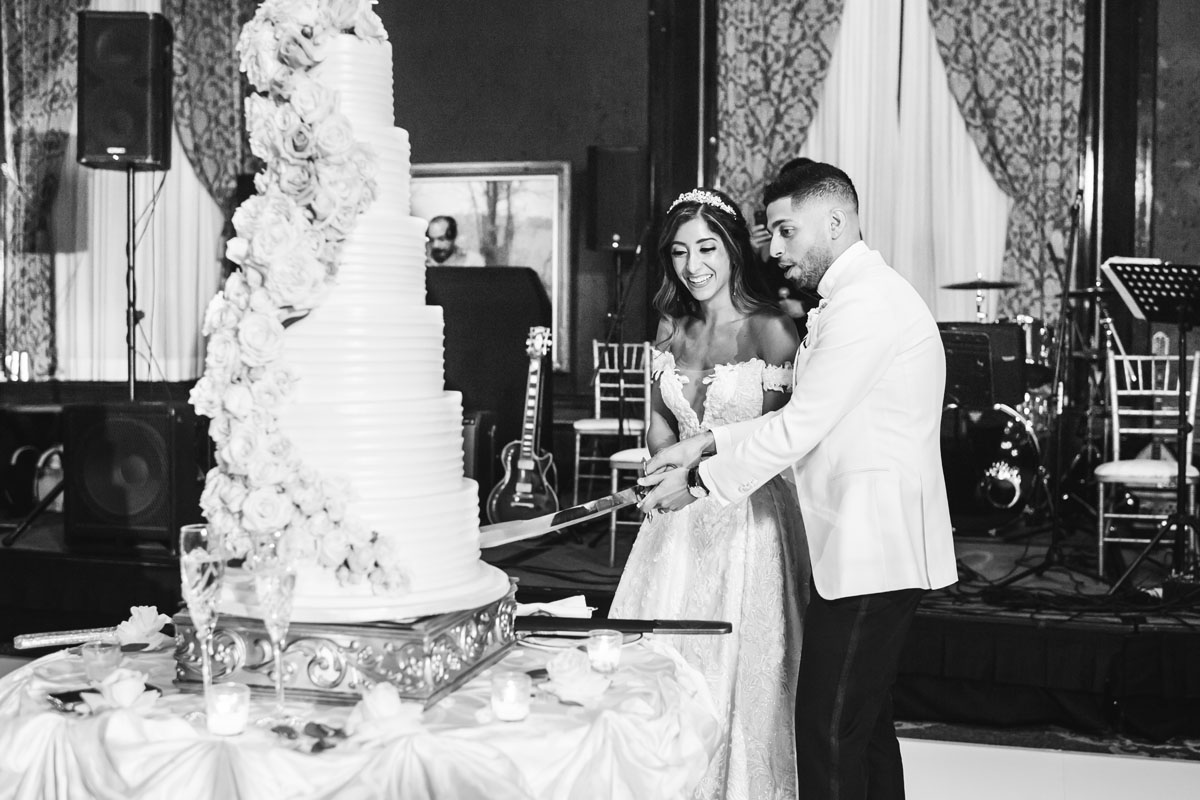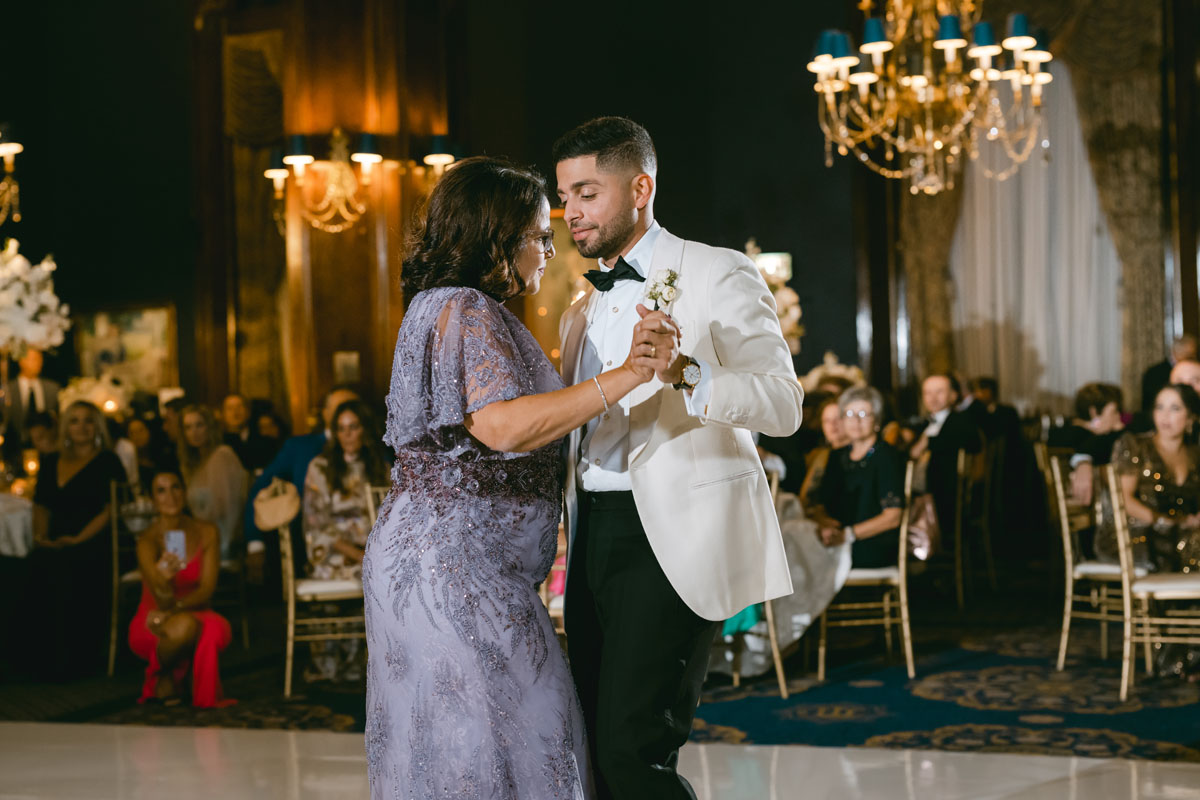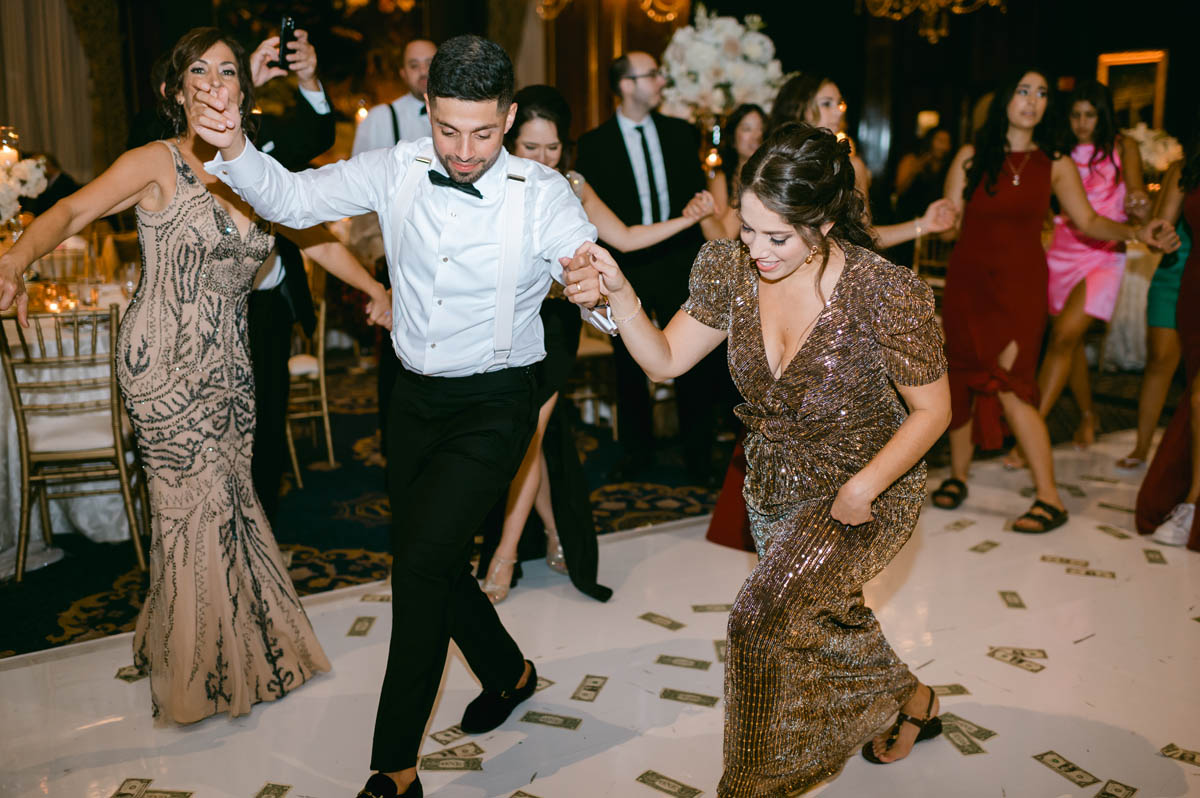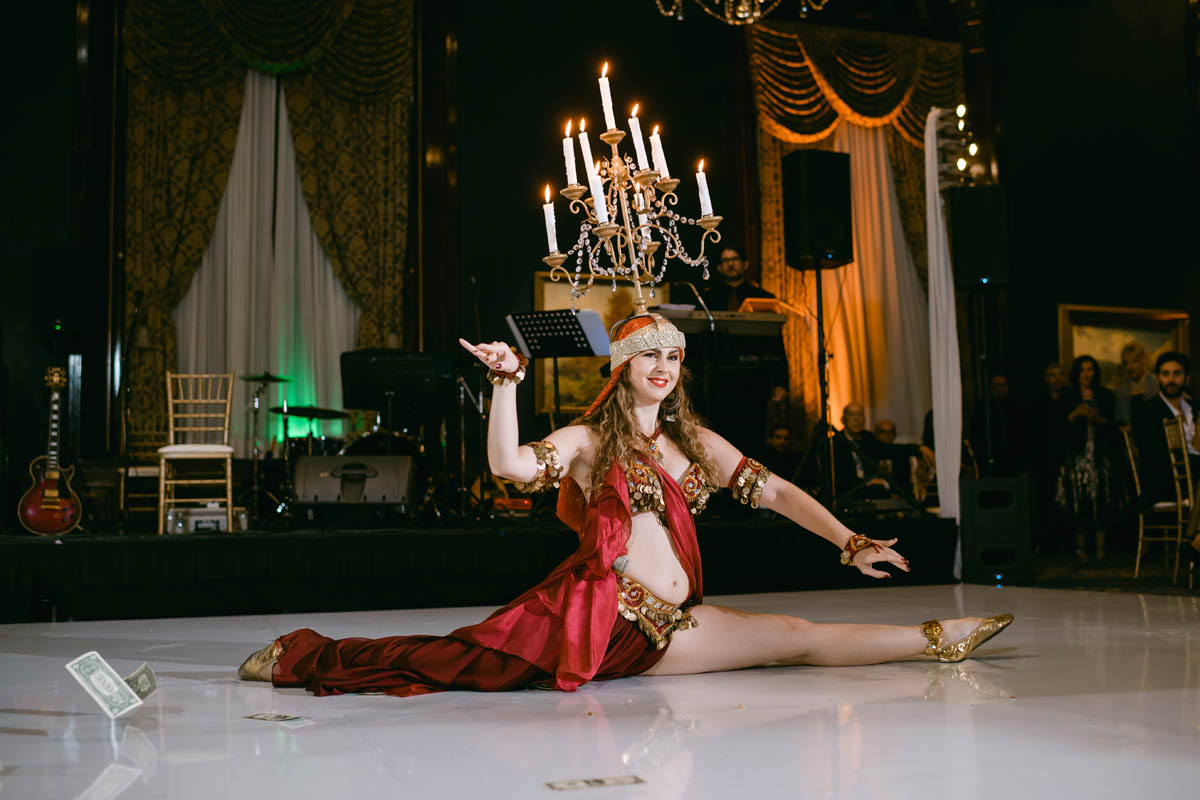 Beauty - Tamara Makeup + Hair Artistry | Planner - Clementine Custom Events | Ceremony - Annunciation Greek Orthodox Cathedral | Reception - Union League Club of Chicago | Sweets - Bittersweet Pastry Shop | Jams - Sarlas Music | Video - Rhys Ladhani Media | Belly Dancer - Rose Belly Dancer | Zaffe Drummer - DJ Cyril Entertainment | Decor - Yanni Design Studio