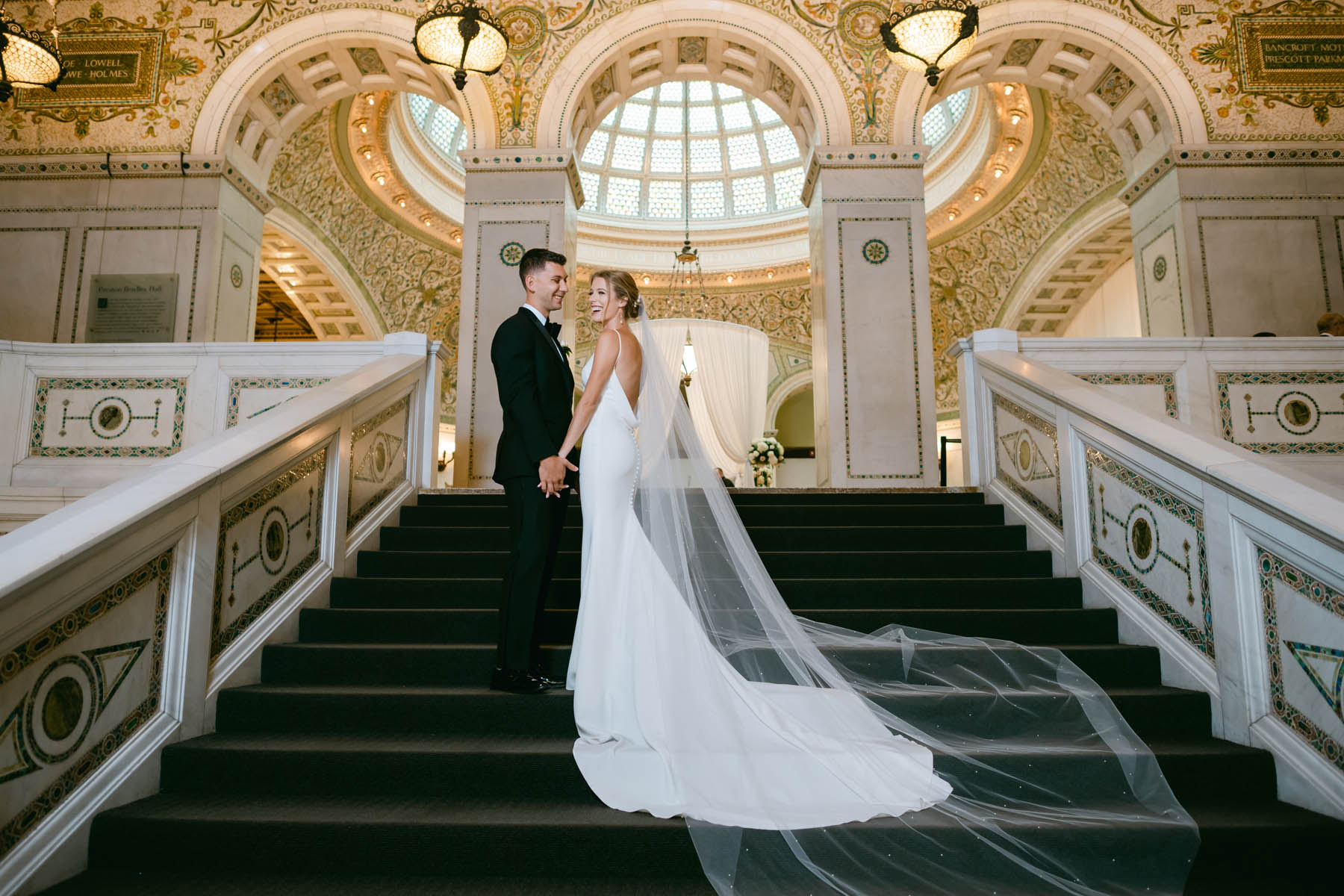 With Katy's bubbly personality and Mike's cool dance moves, their Chicago Cultural Center wedding was full of so many great moments!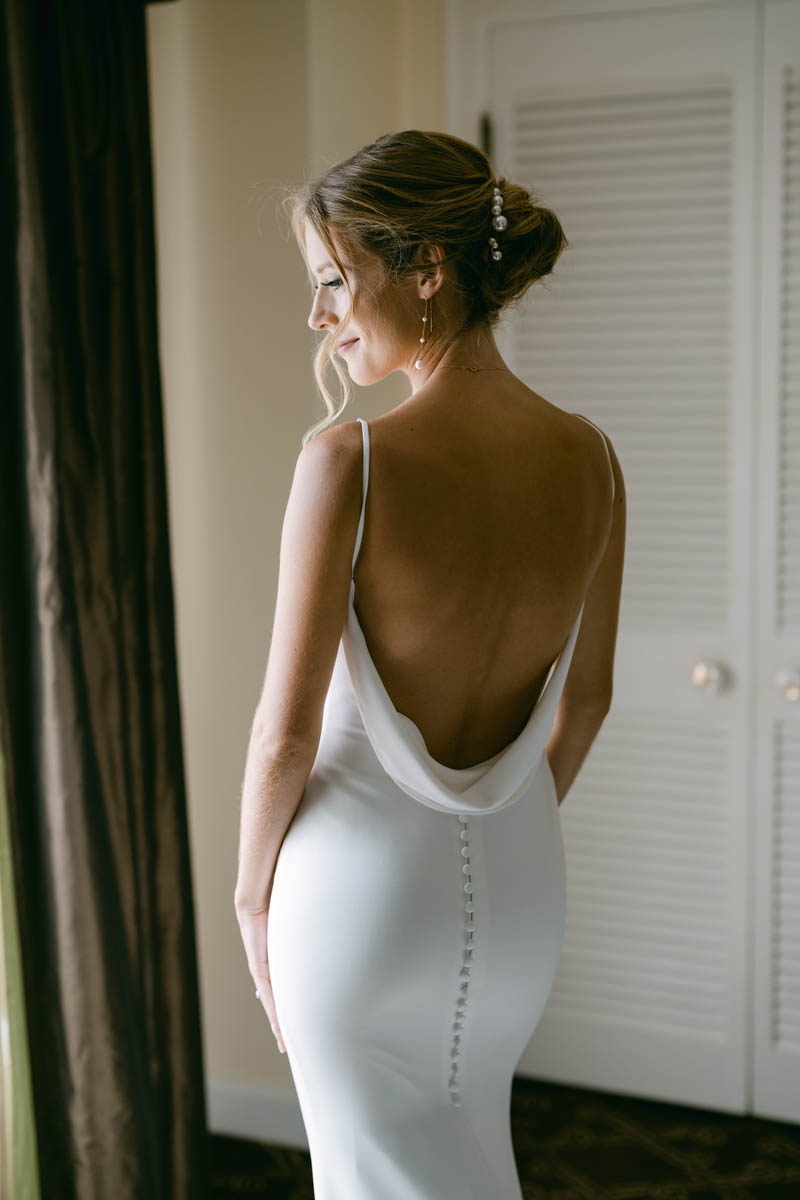 Katy had so many sentimental details as part of her wedding day.
Something old - her grandmother gave her a penny from the day of her wedding. Something new - wedding rings! Something borrowed - her grandmother gave her the lace bible that she carried on her own wedding day. Something blue - a little gift from Tiffany!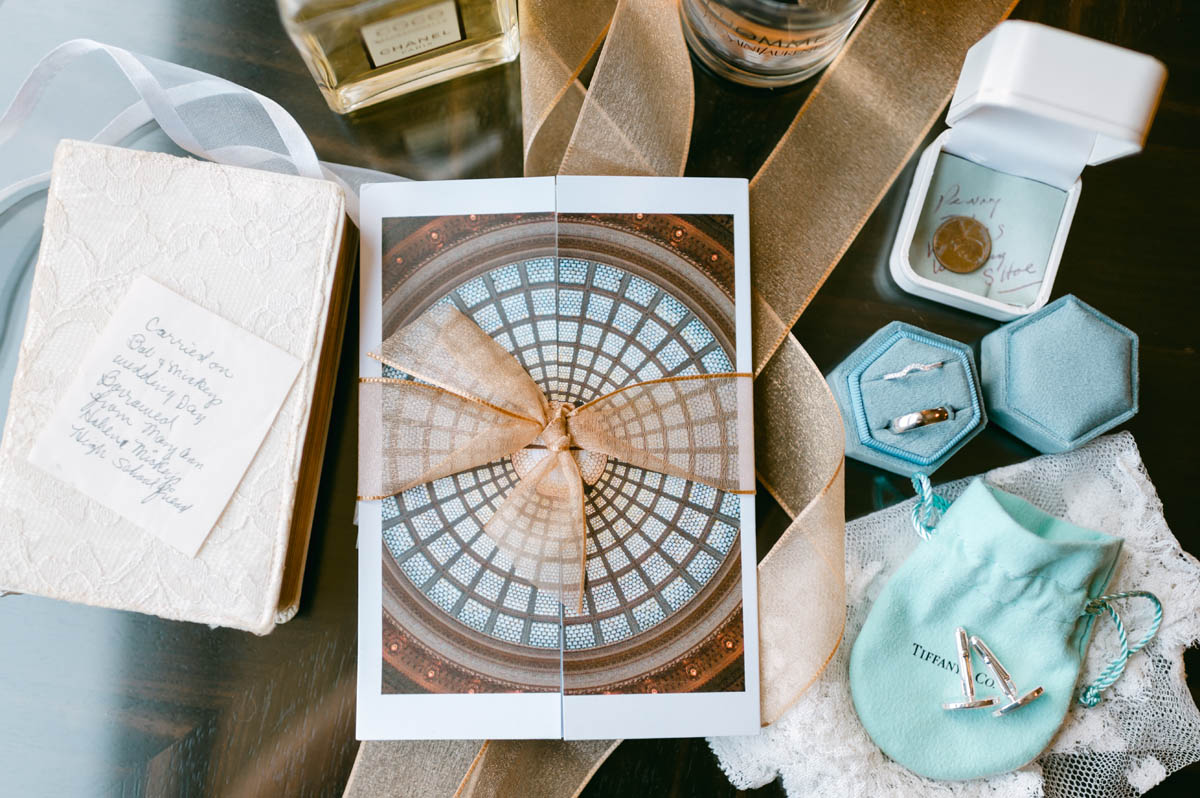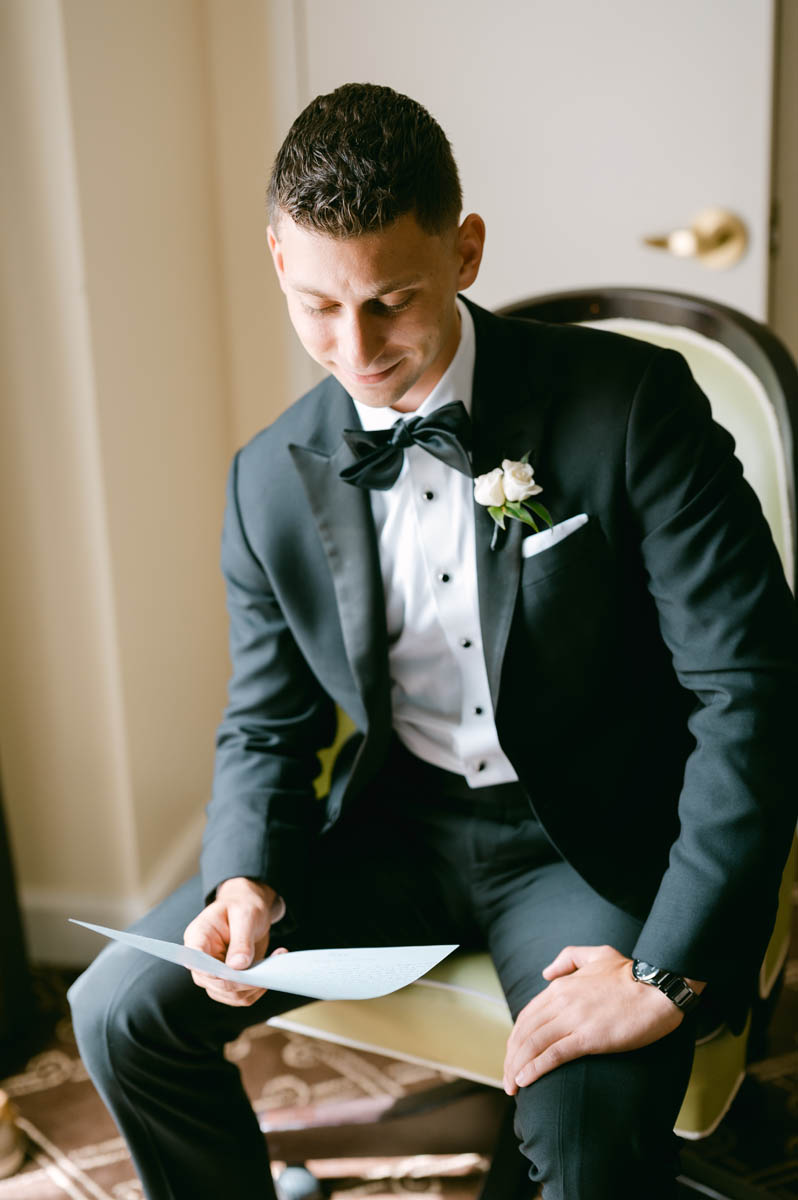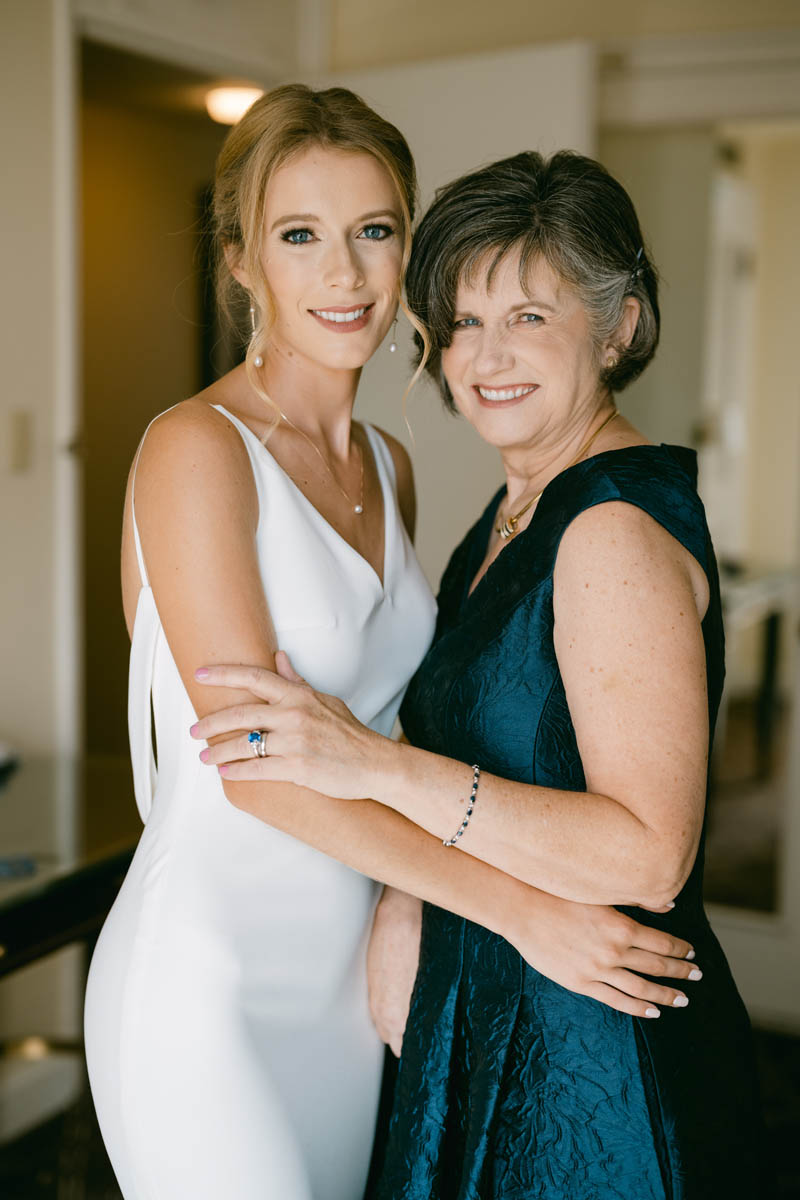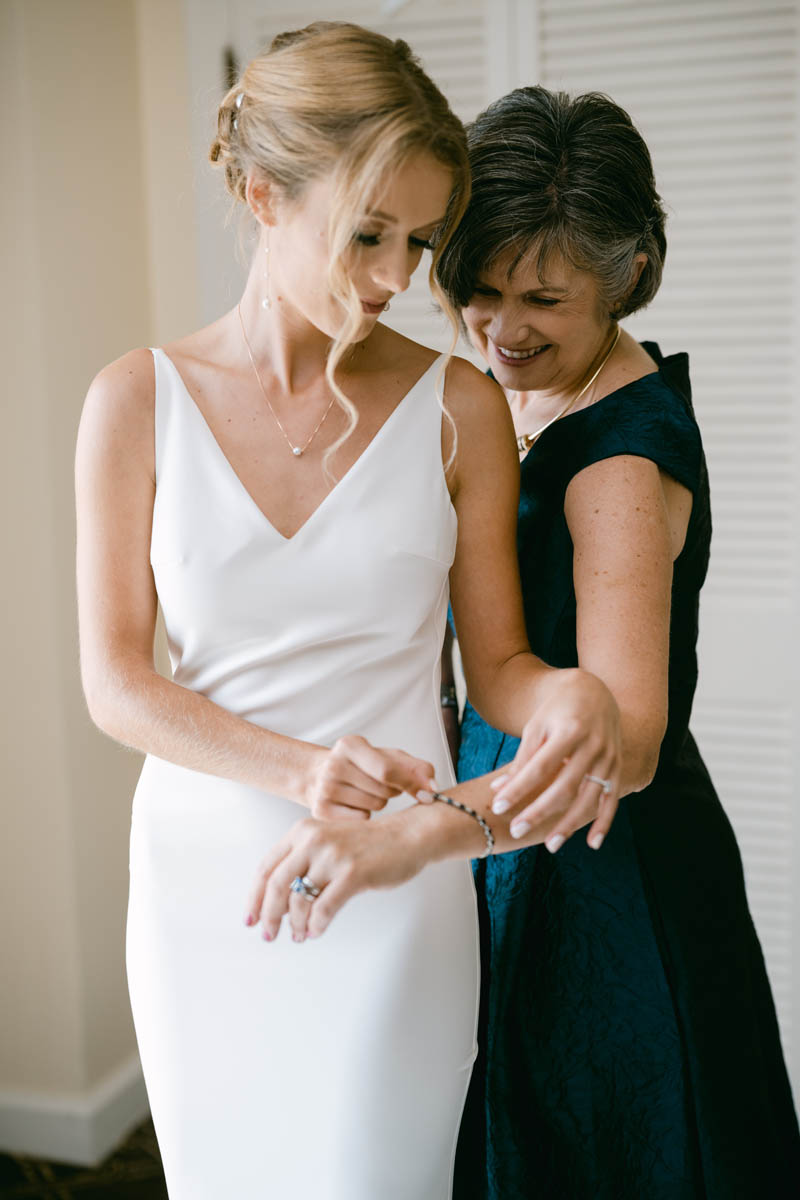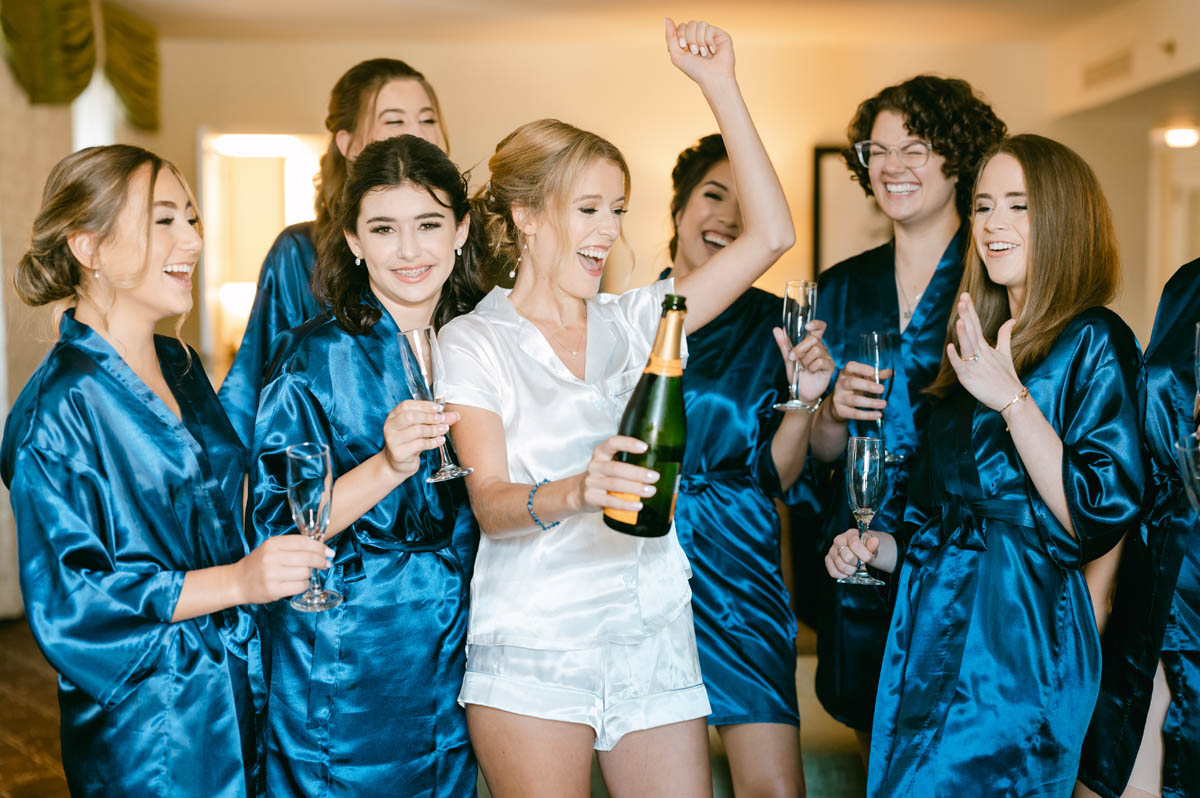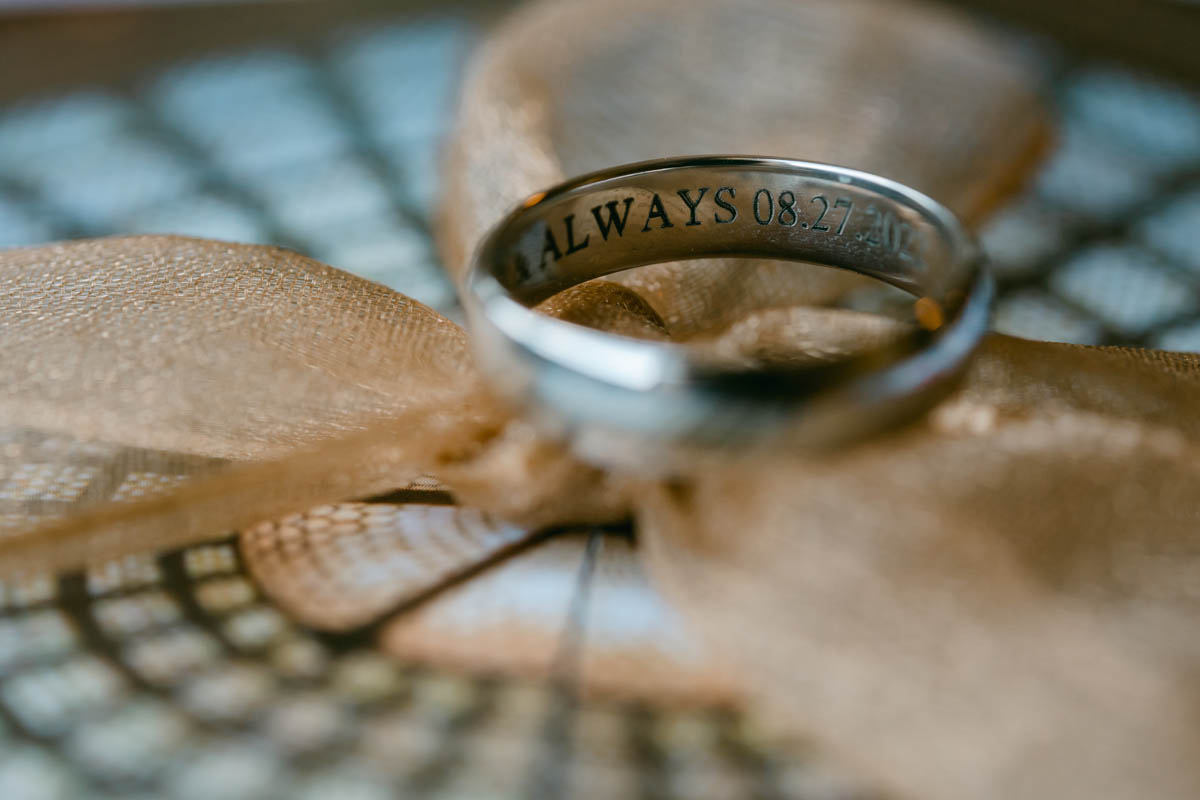 The bride and groom got ready for their Chicago Cultural Center wedding surrounded by their close family and friends. Mike's adorable sisters were part of Katy's bride crew. During their engagement shoot, we took a few photos of Katy in her grandmother's wedding dress so she could surprise her since she was unable to attend the wedding. As Katy got into her dress, her lovely mom held back a few tears.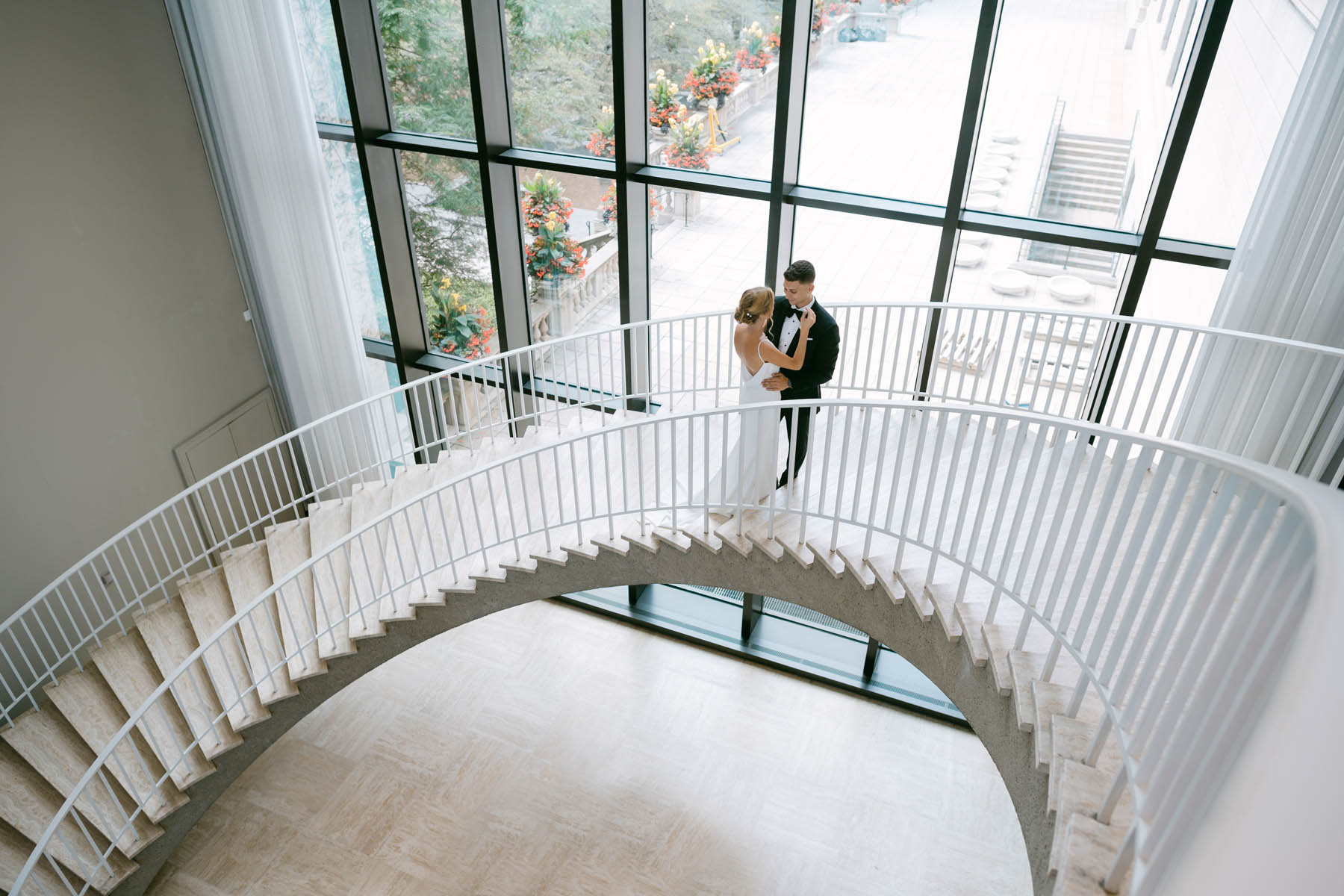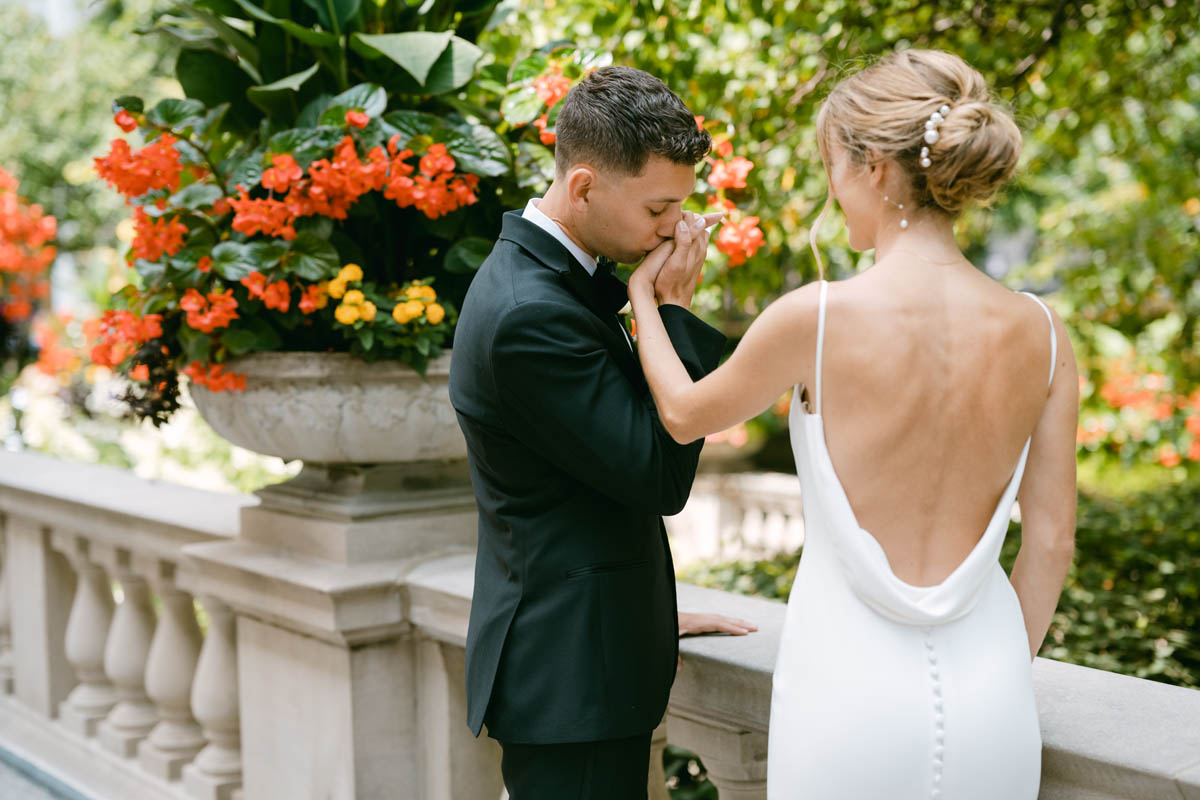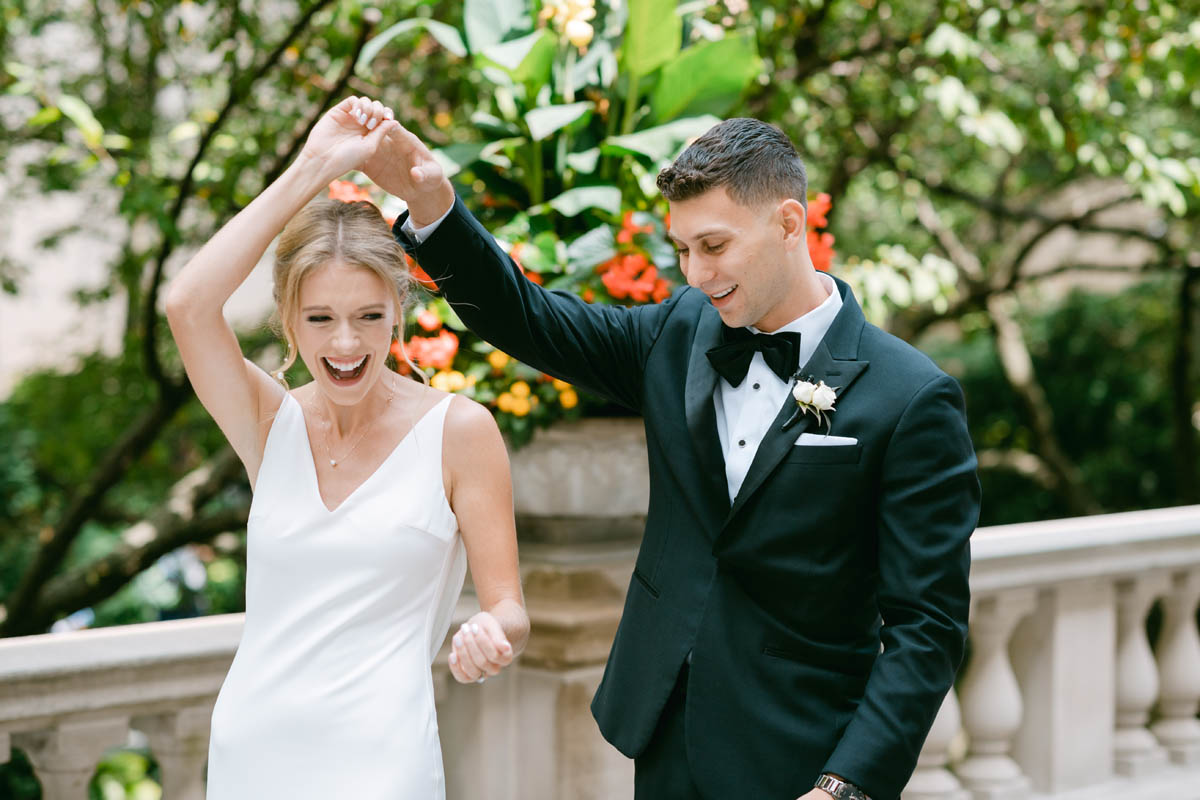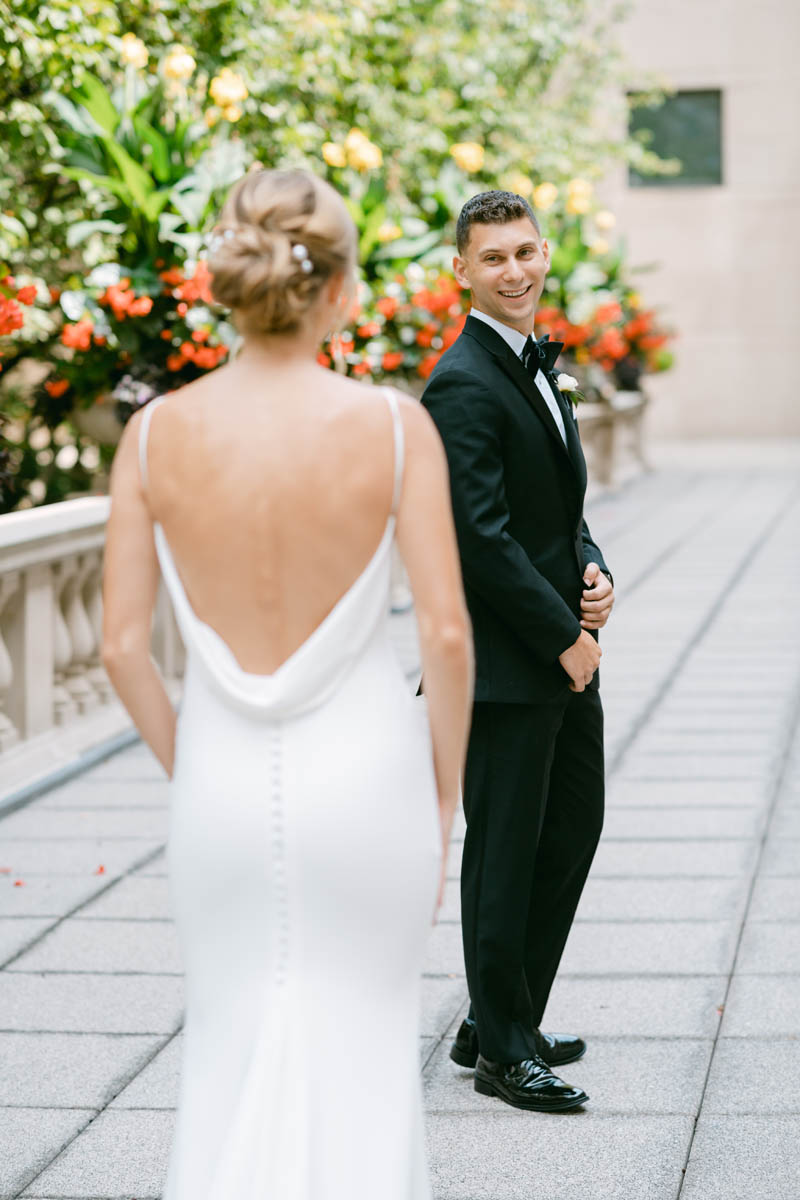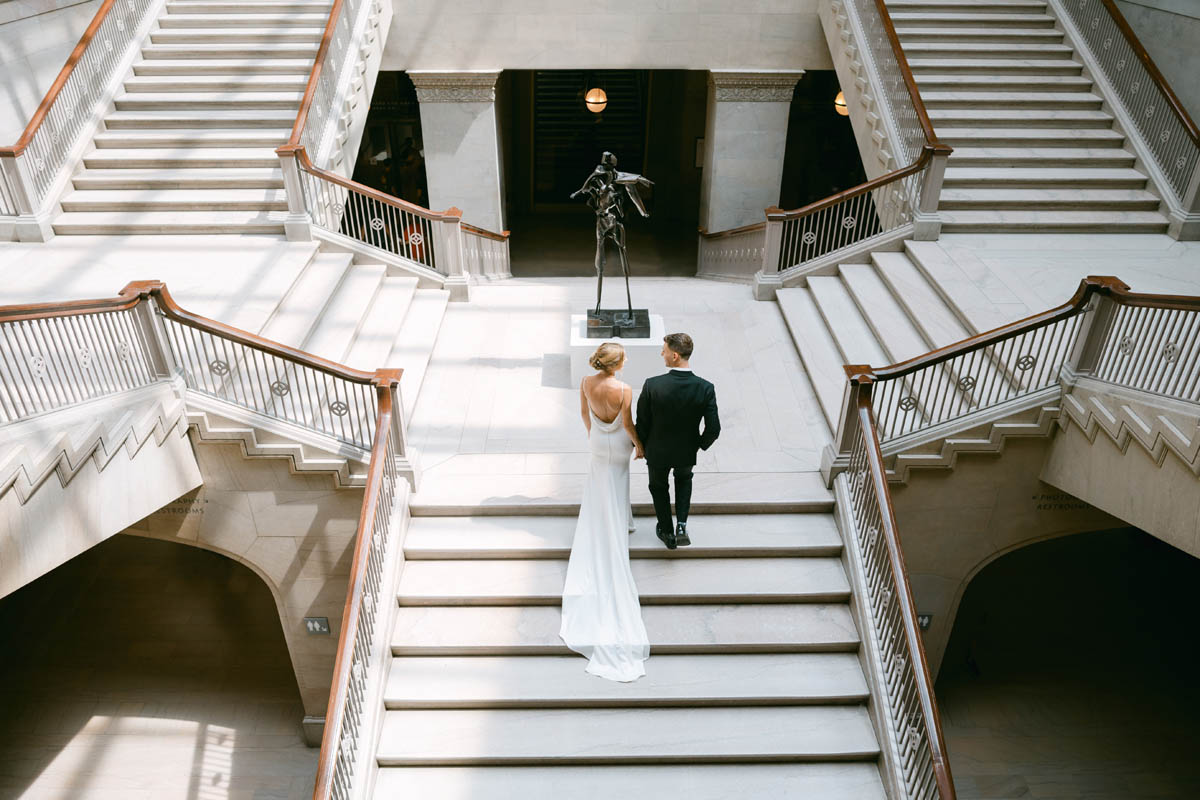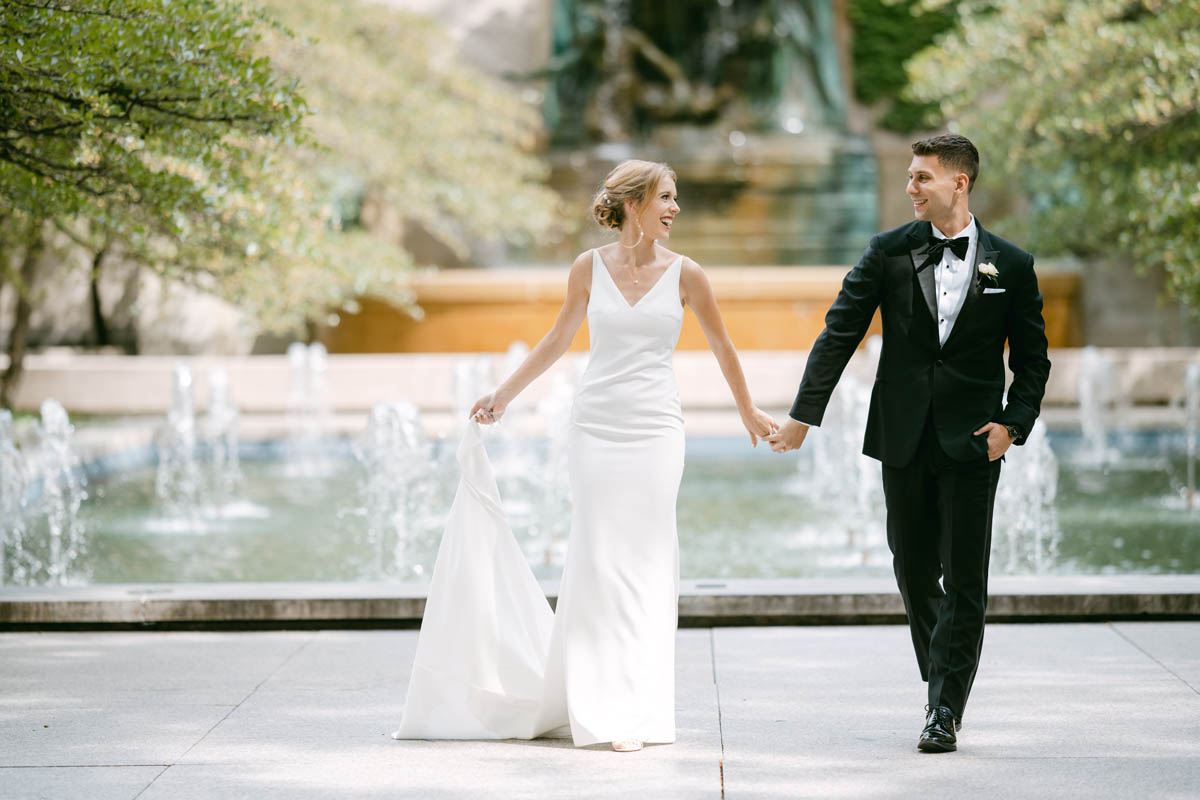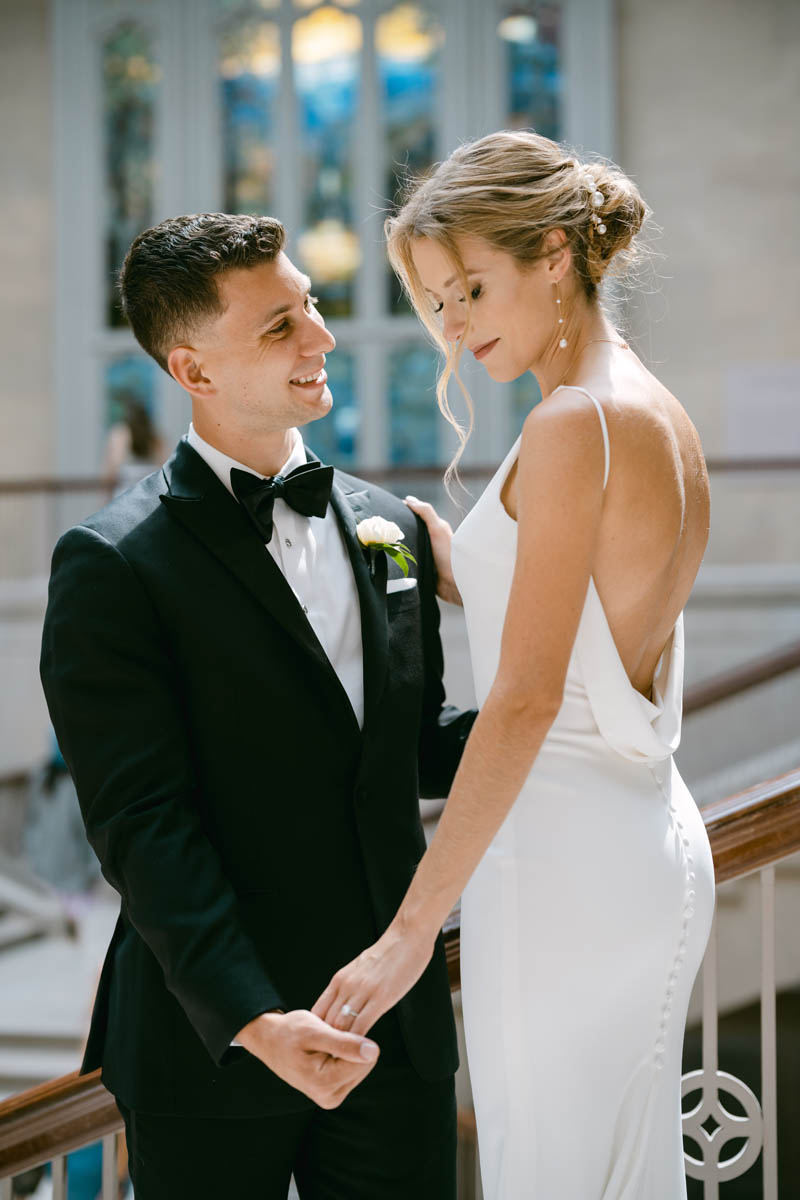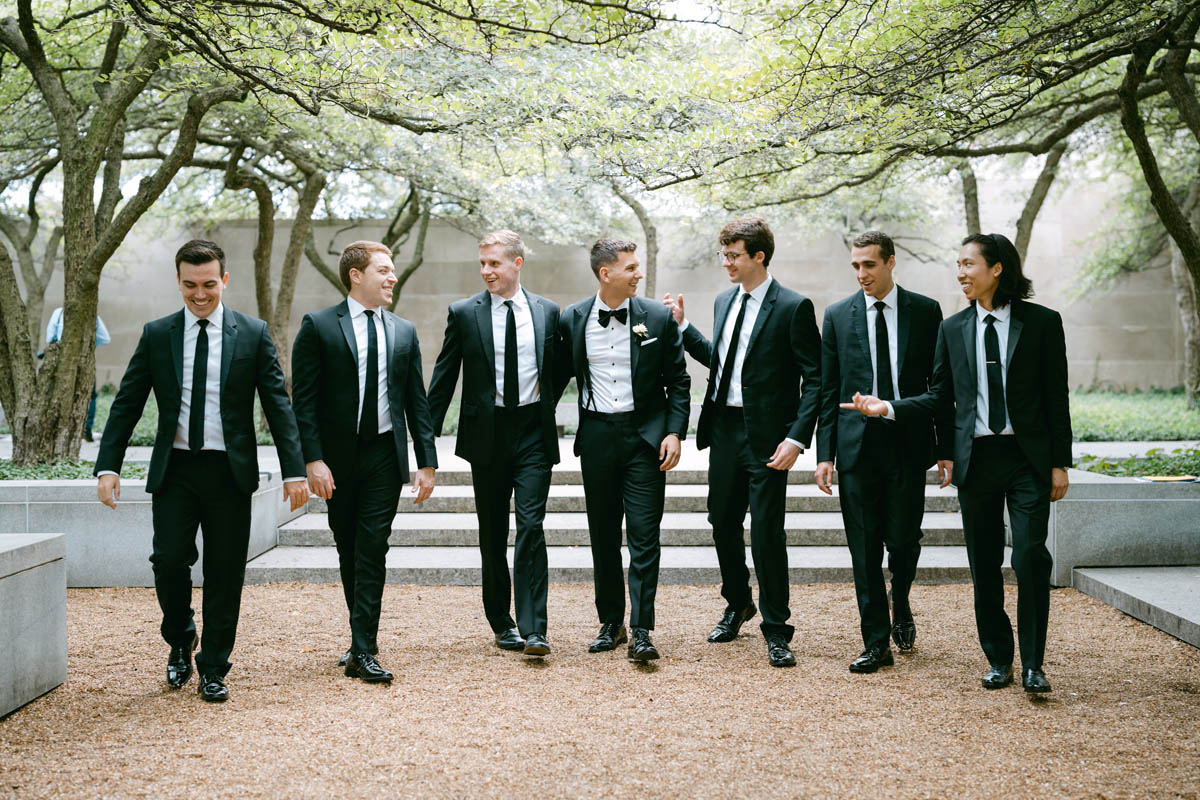 The beautiful couple were so excited to see each other and get the fun started! Mike is such a romantic and loves to dance around with Katy and give her sweet kisses. They wanted to take photos around the Chicago Art Institute and in the south garden. The Art Institute has a rule that couples aren't allowed to bring flowers into the museum. Strange, I know. So Mike's dad dutifully became the flower master while we had fun taking photos.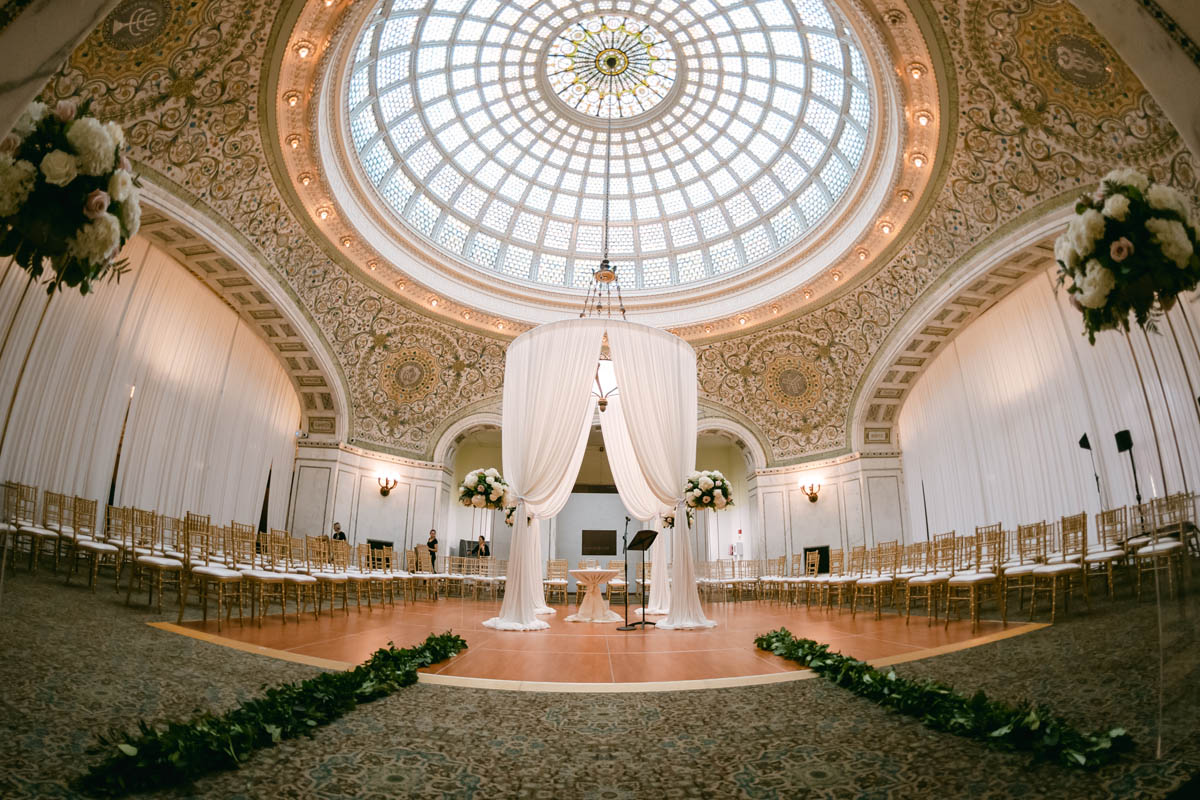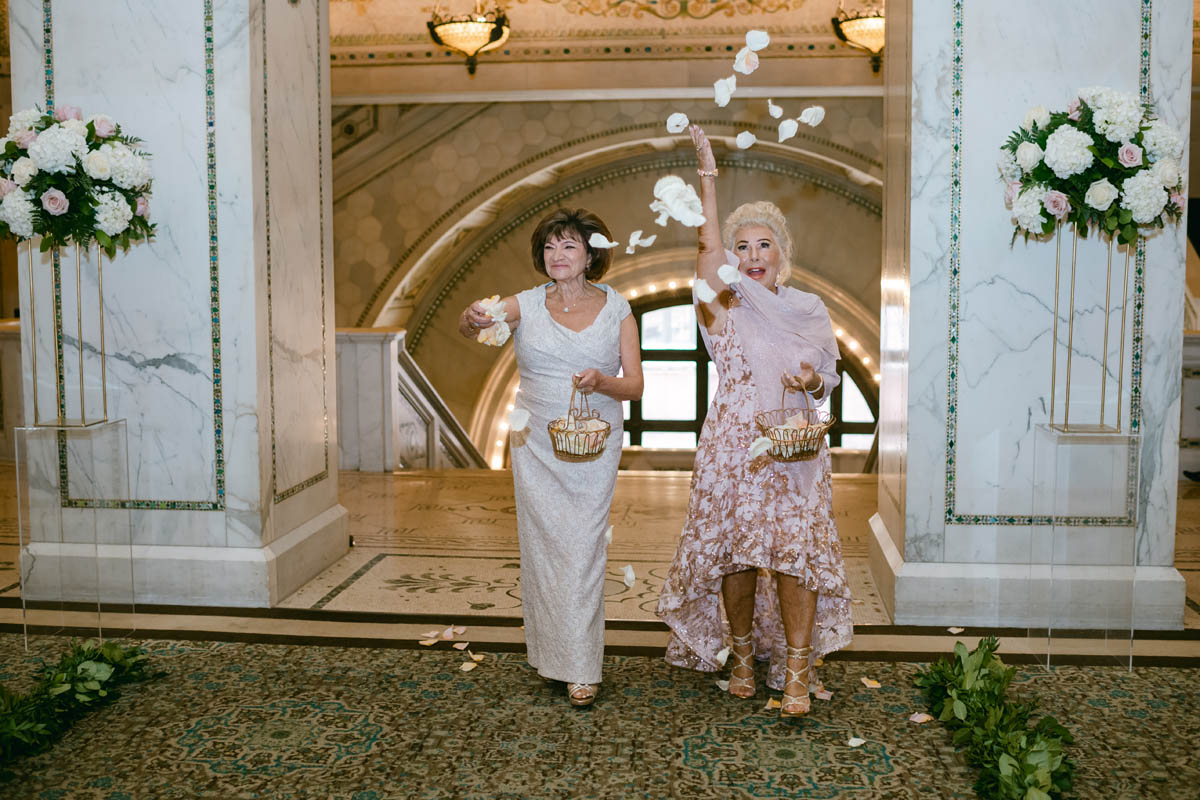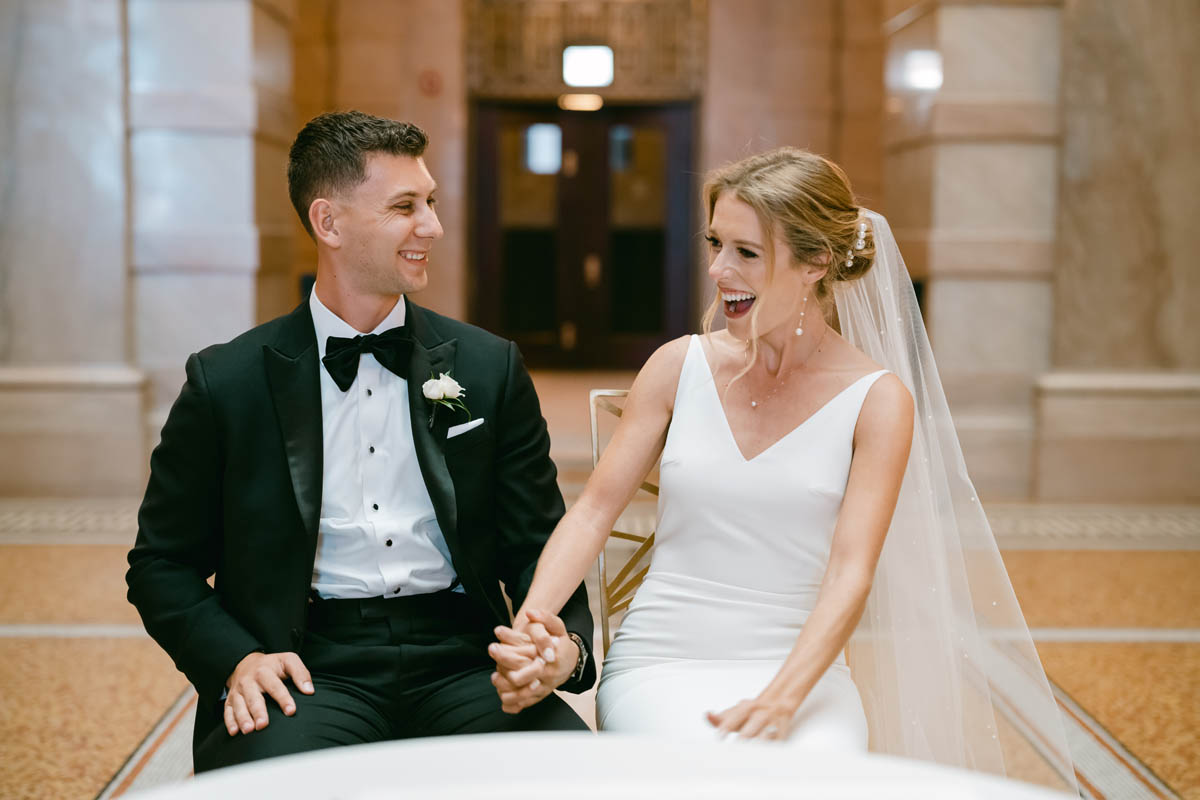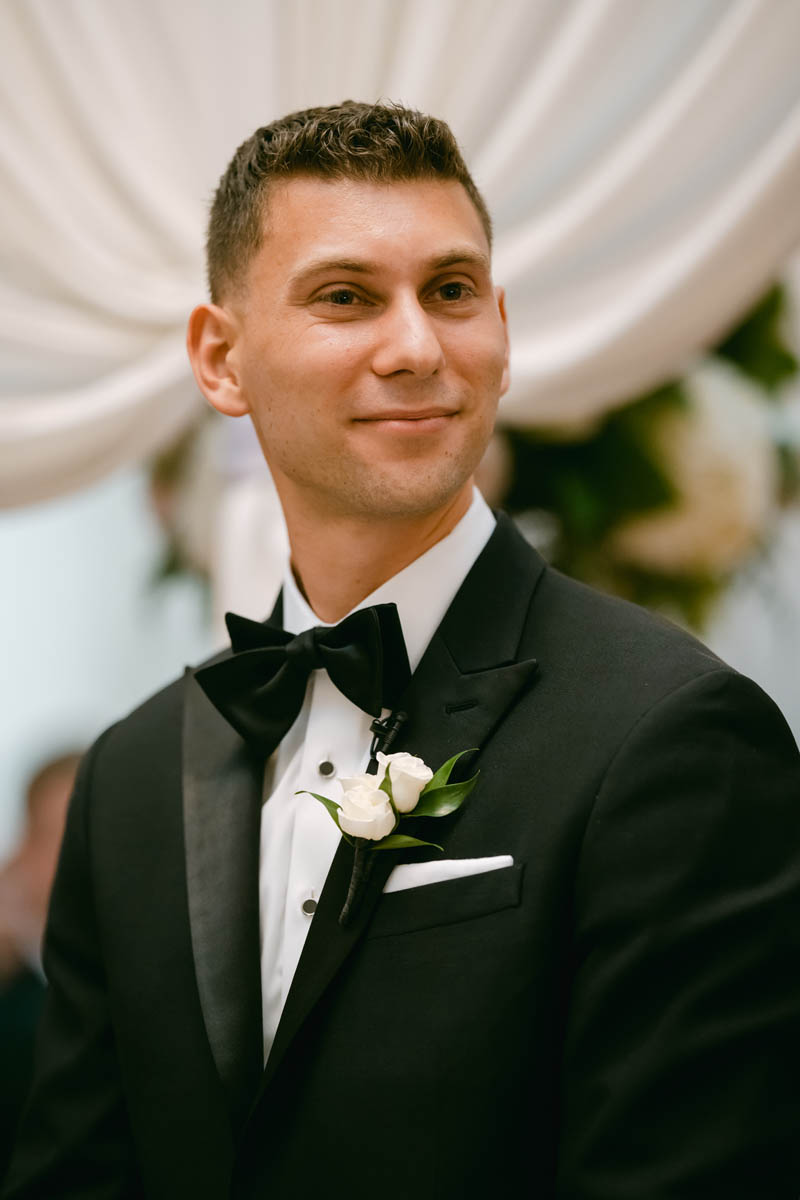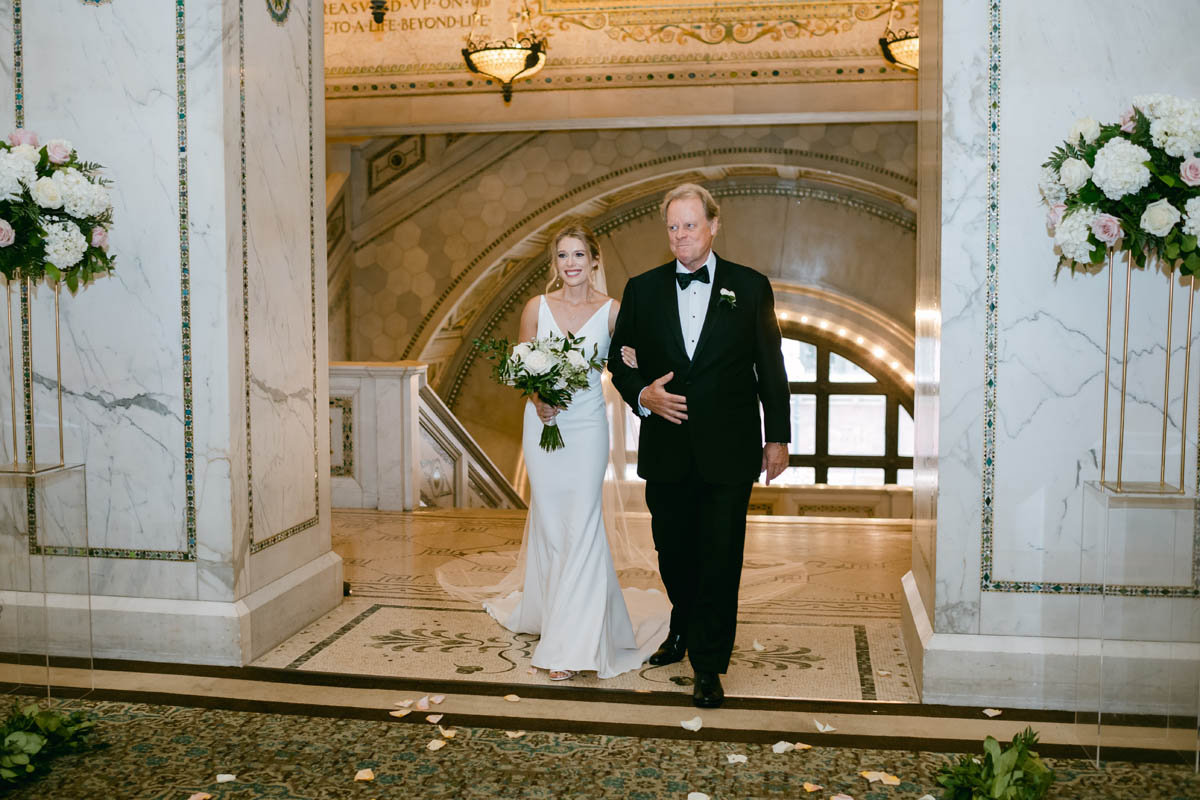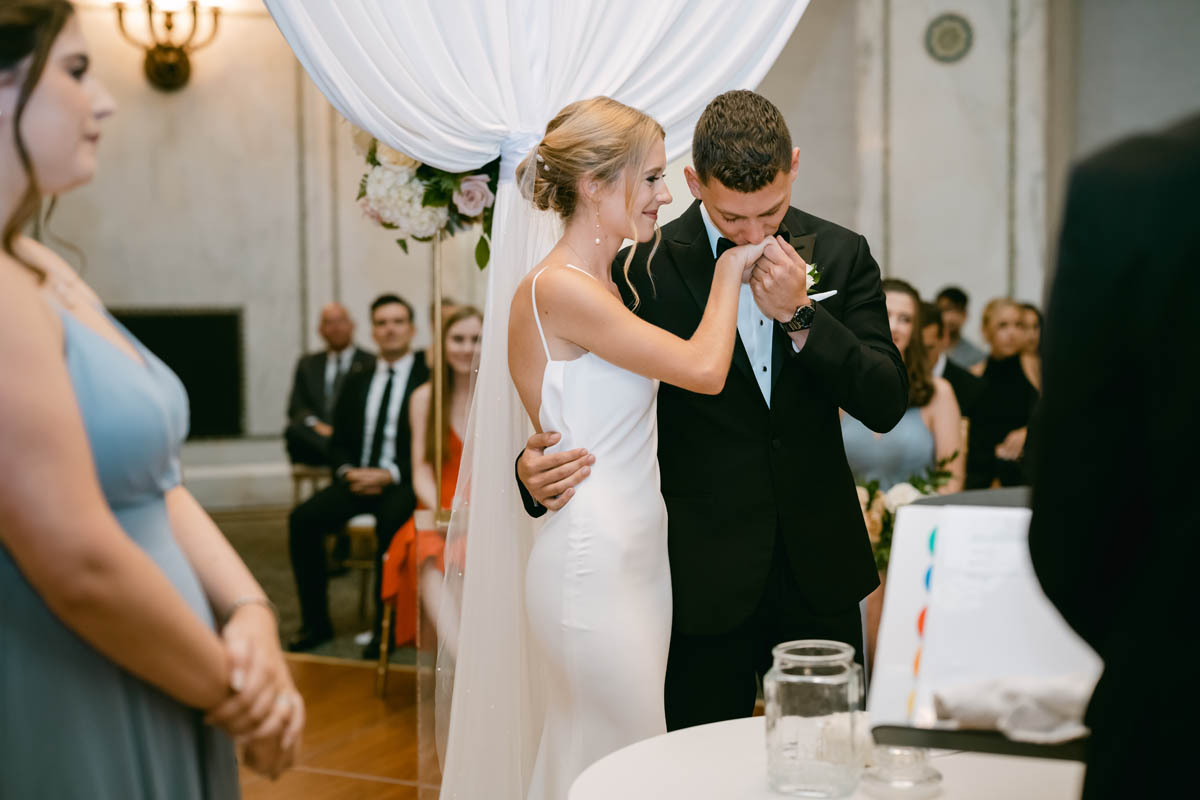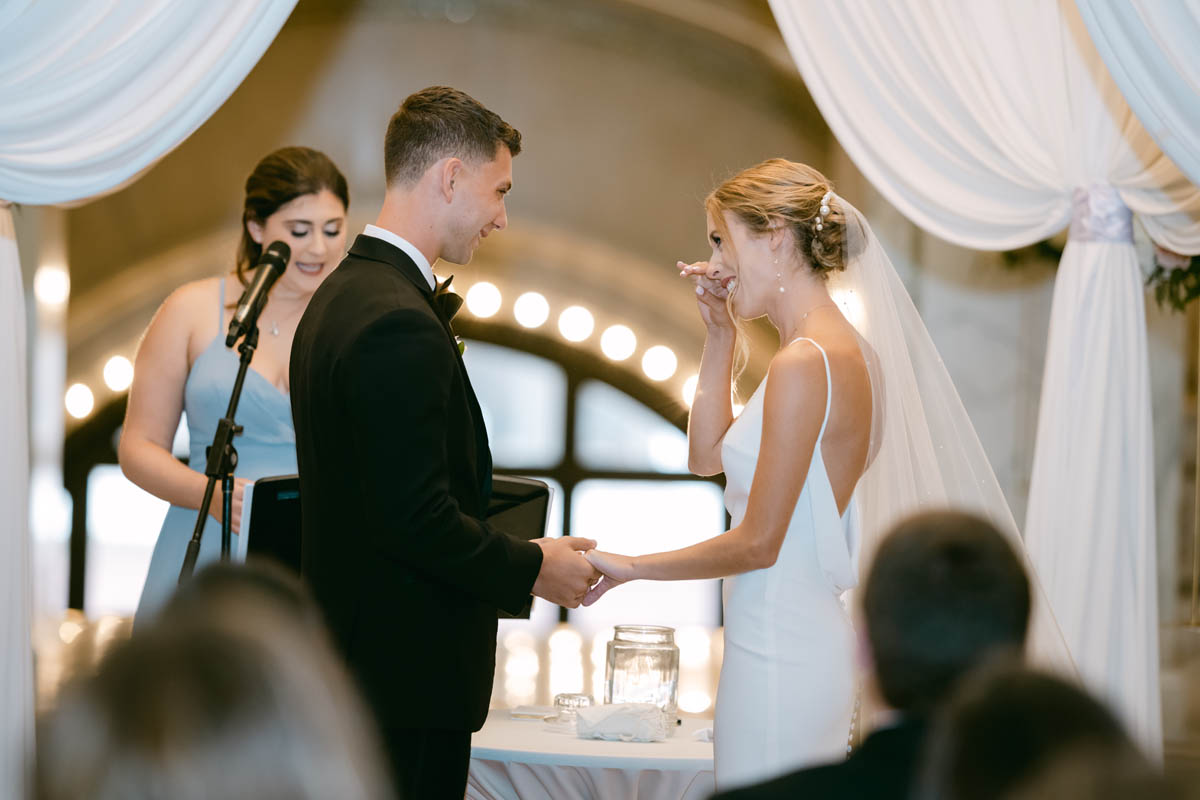 Under the glass Tiffany dome at their Chicago Cultural Center wedding, Katy and Mike said I do. Because Mike has a large extended Russian family, he made sure his whole family participated in the ceremony. His two adorable grandmothers served as flower girls, tossing petals in the air. His sister did an amazing job as officiant.
Throughout their emotional ceremony, there were tears and laughter. With his sister giving tribute to his late mother and Katy's twin brother singing her praises. With the breaking of the glass, it was time for a party!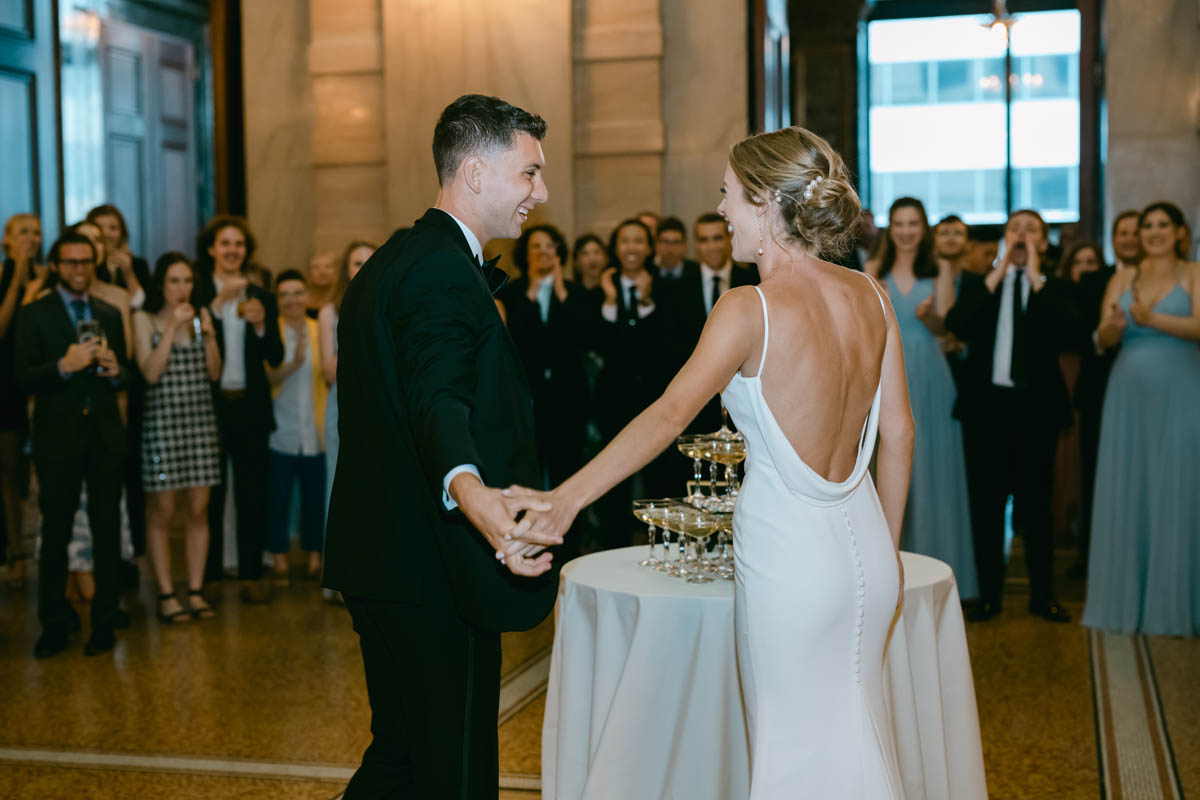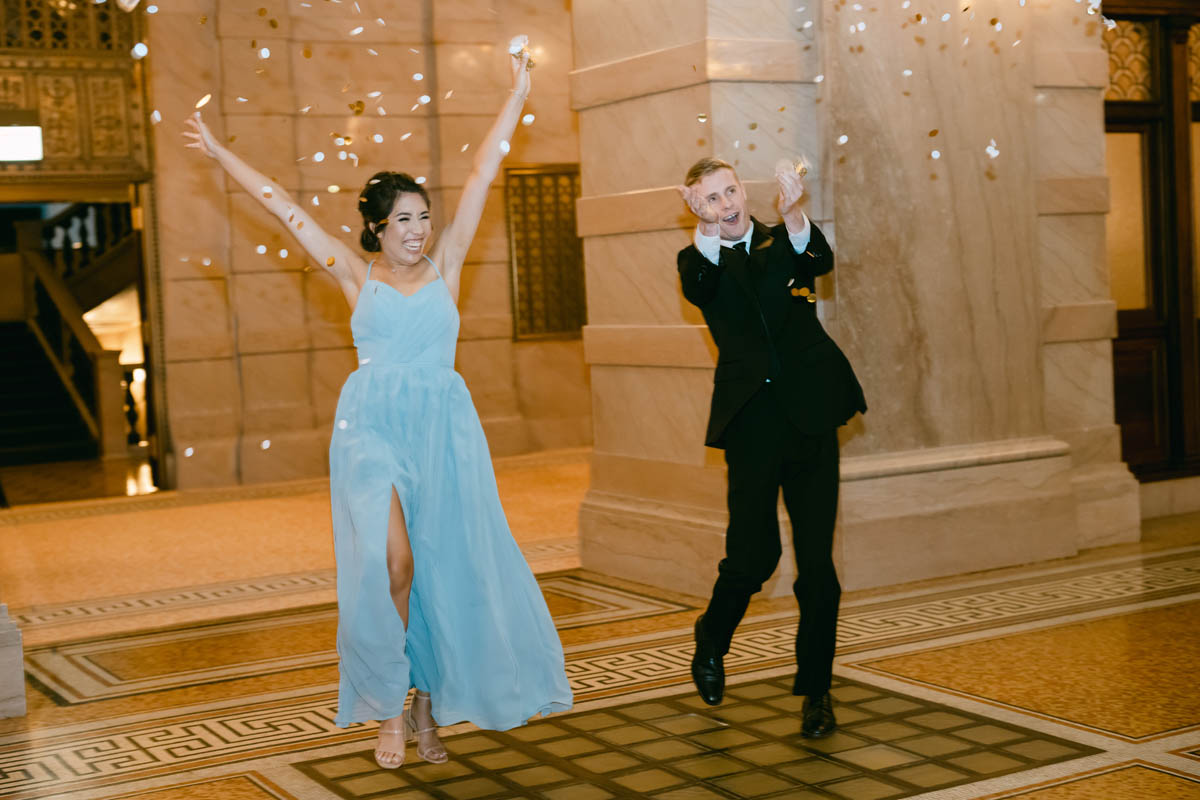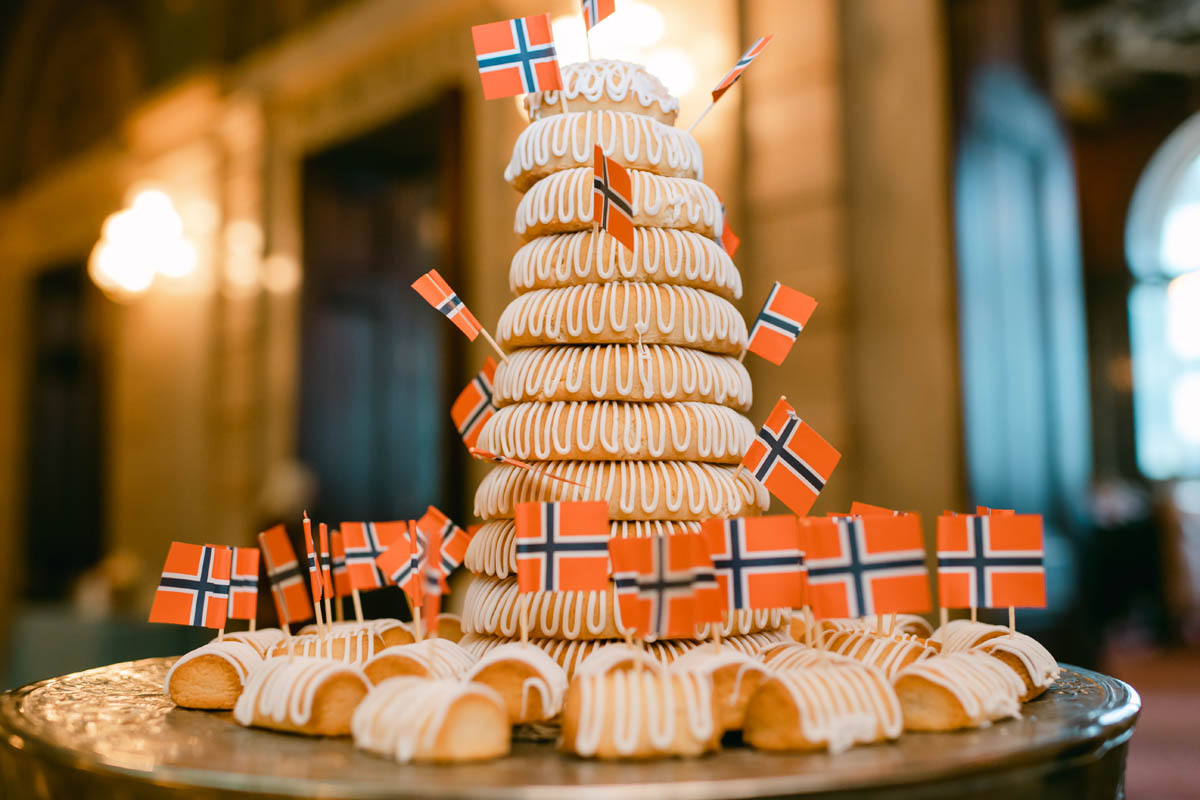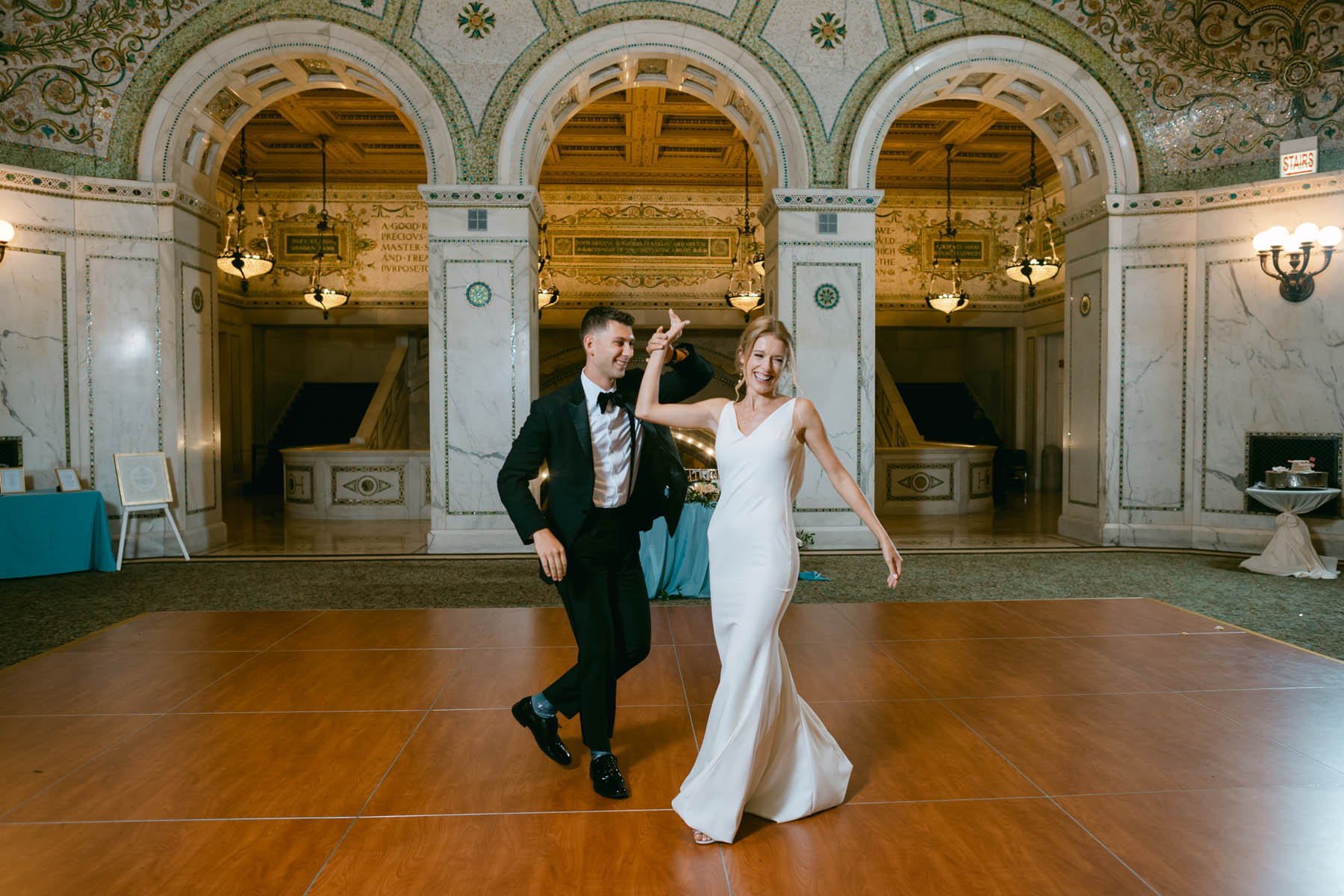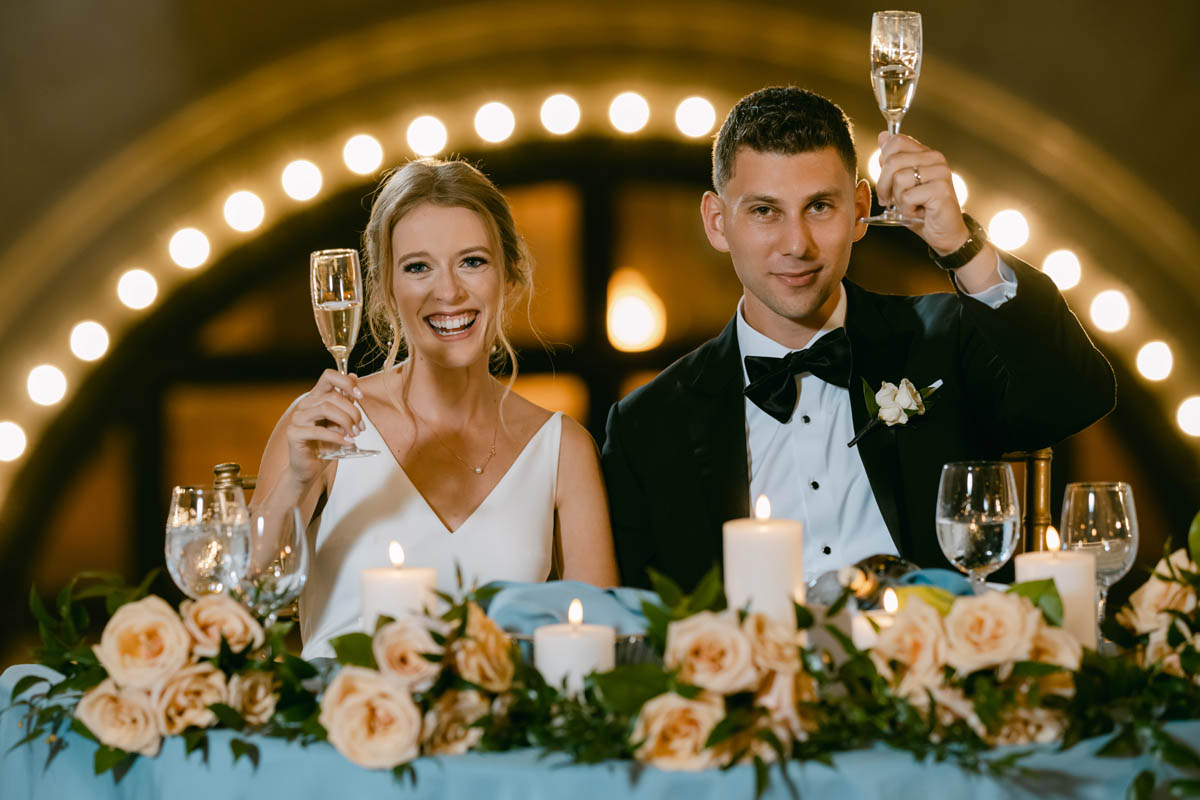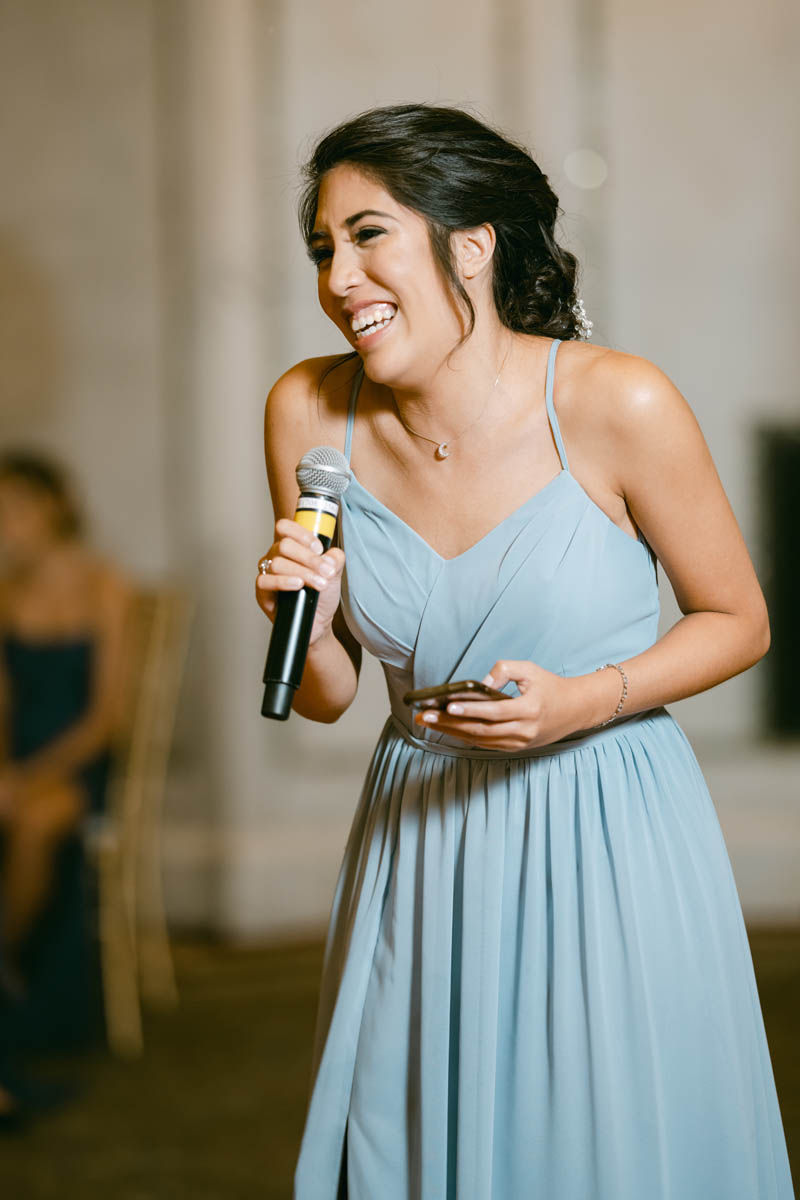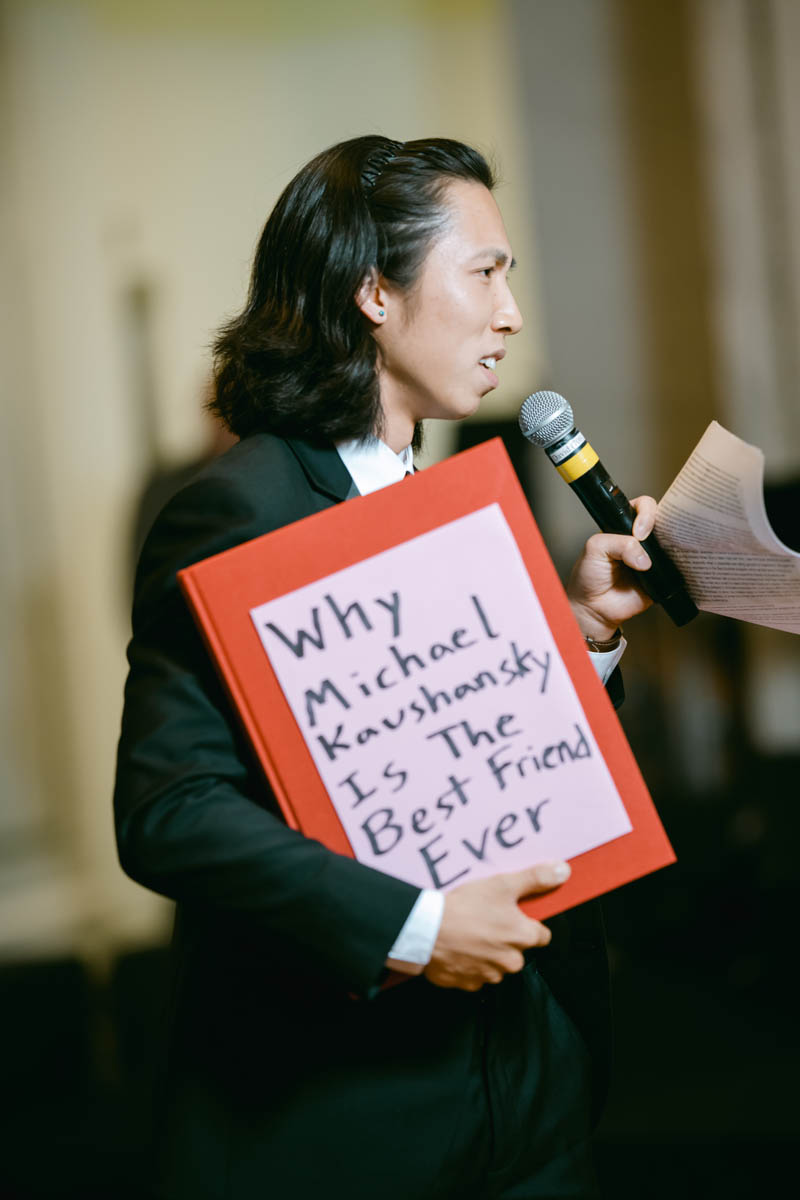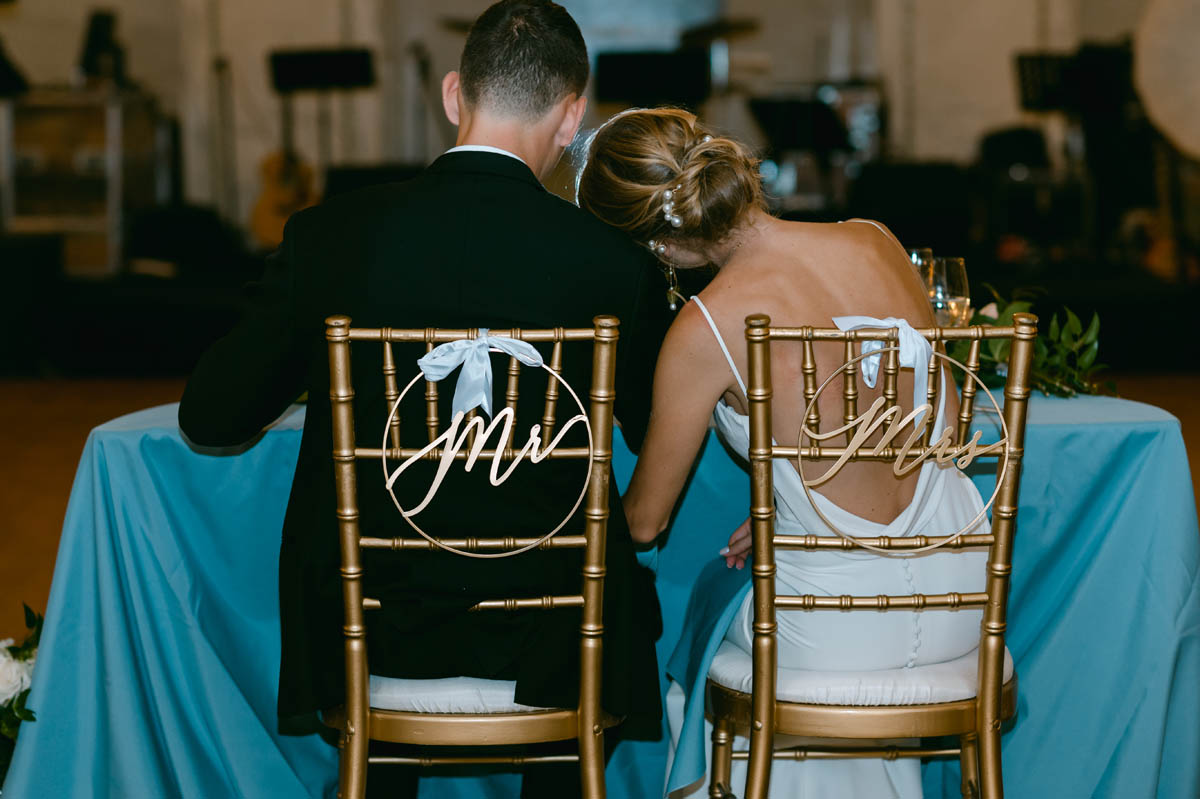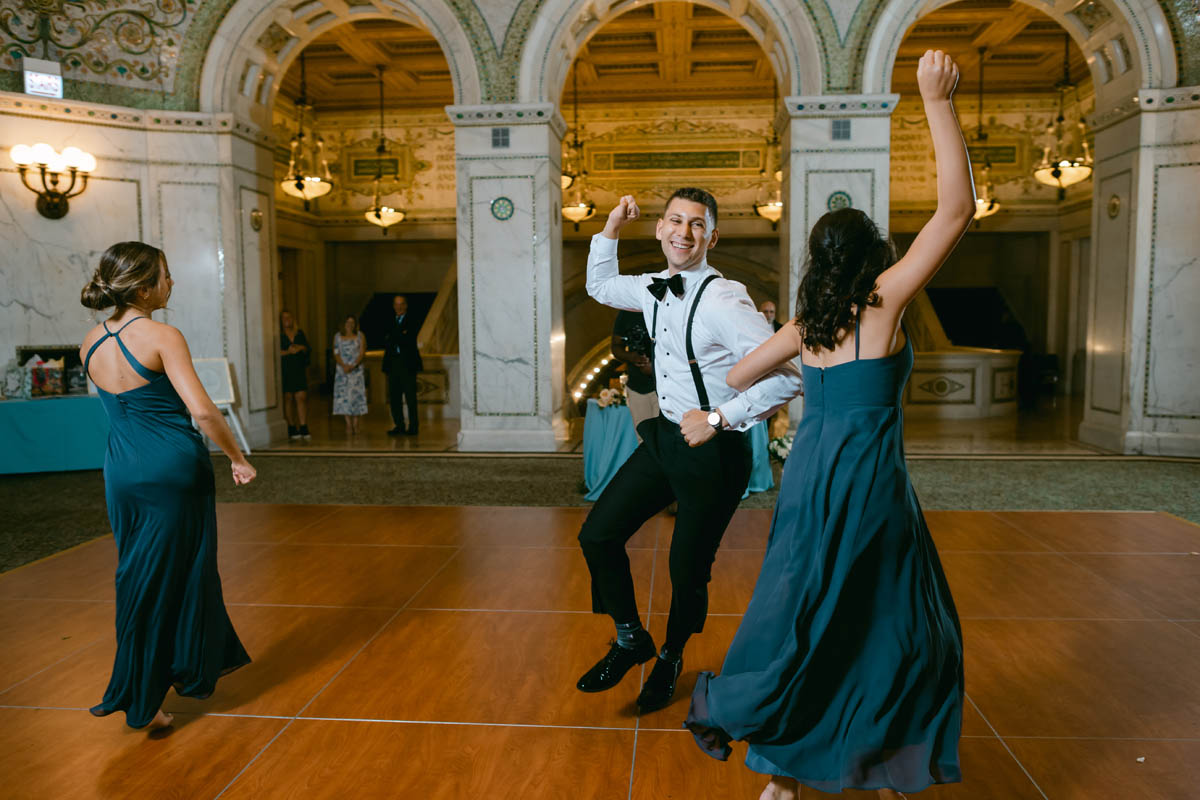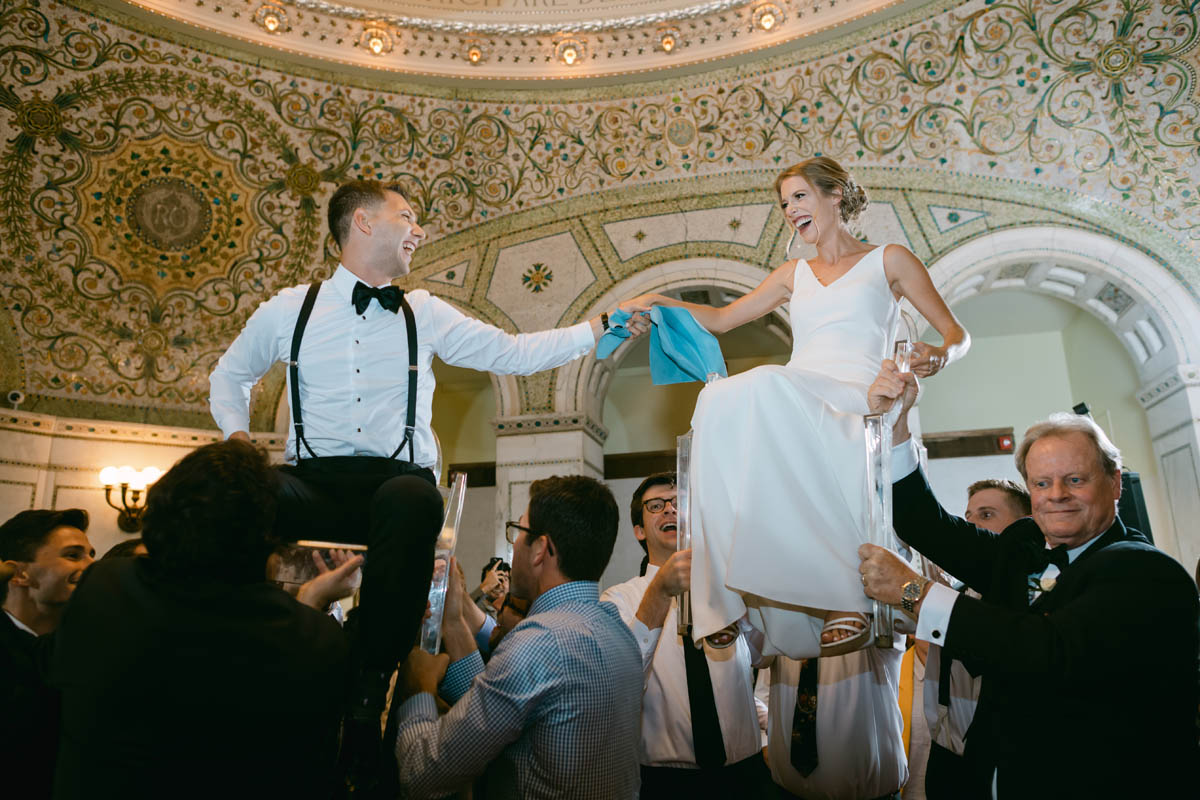 Because the couple did things their way, they made their cocktail hour entrance with a champagne tower and cutting of the desert tower. Mike has some mad dance skills and he was definitely going to use them at his wedding! Katy and Mike choreographed their first dance and they rocked it! Mike had a surprise dance with his two sisters that was so fun. All the dancing fun led up to the traditional Jewish hora dance. Always fun!
Ceremony/Reception - Chicago Cultural Center | Planner - Jennifer Fox | Beauty - Feeling Pretty Jade Beauty | Florals - YJ Decorating | Jams - The Connexion Band | Eats - Beyond Catering | Video - Pretty Wedding Films