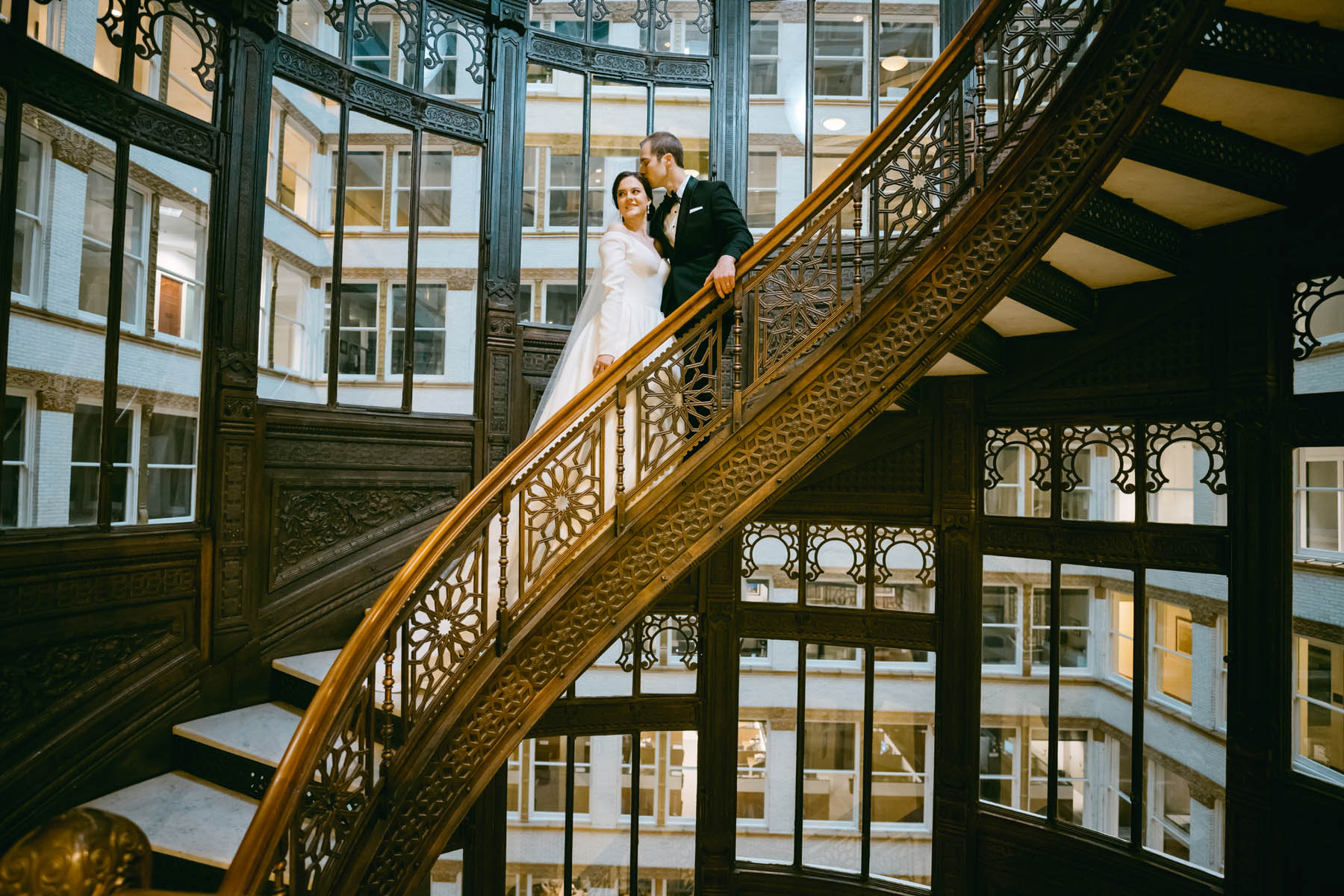 Maura + Alex's Rookery Chicago wedding day was filled with sweet moments, laughs and music!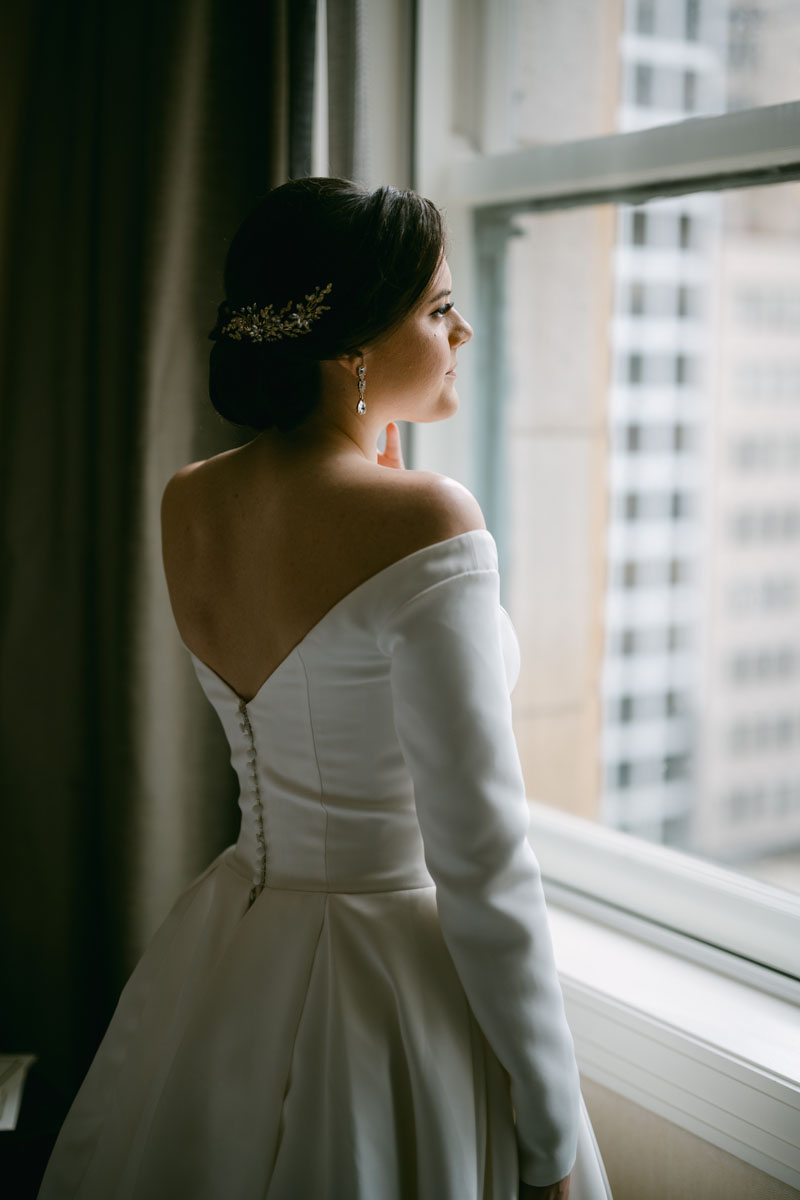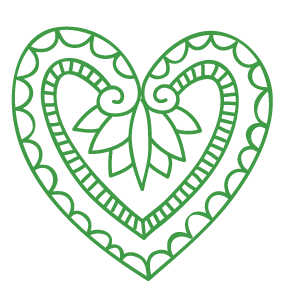 With her big musical family, Maura got ready for her winter wedding.
As Maura was getting beautiful, her was sister practicing her bagpipe to be ready for the ceremony exit. Her mom was busy decorating her nieces' walker with flowers. And her dad was trying to choke back tears when he saw her in her lovely dress.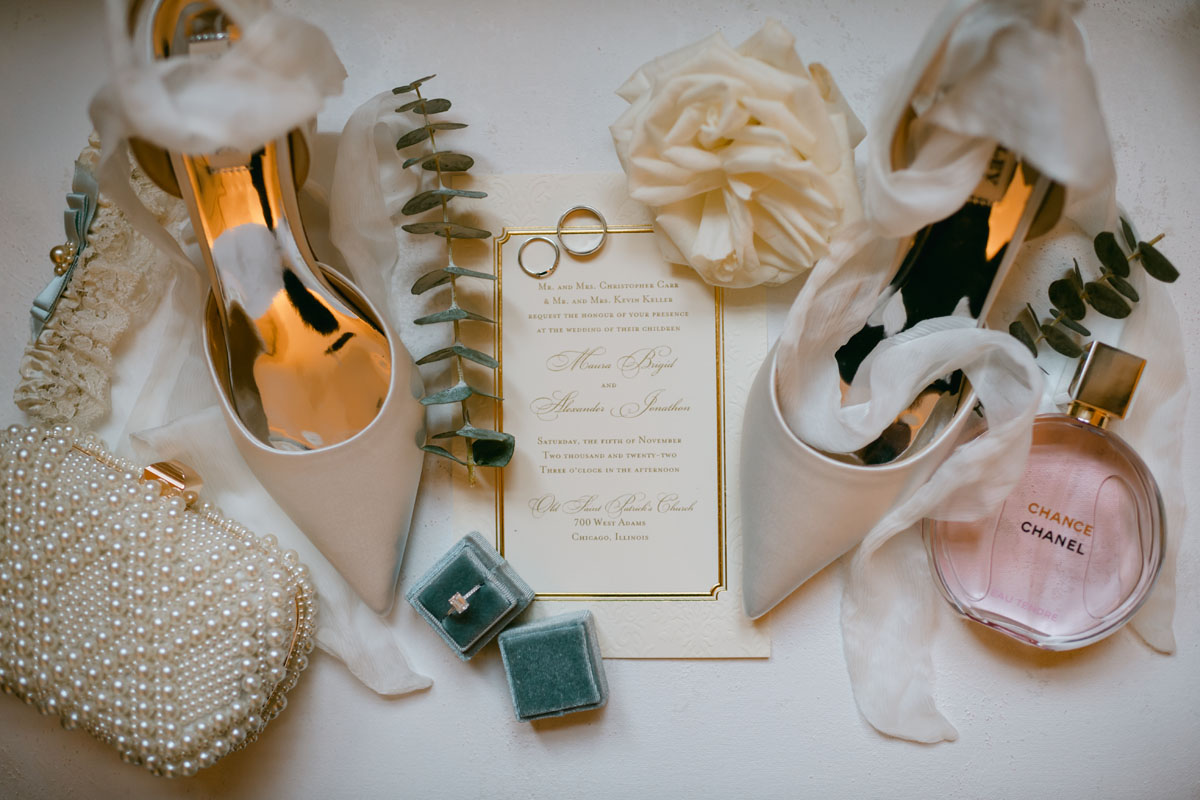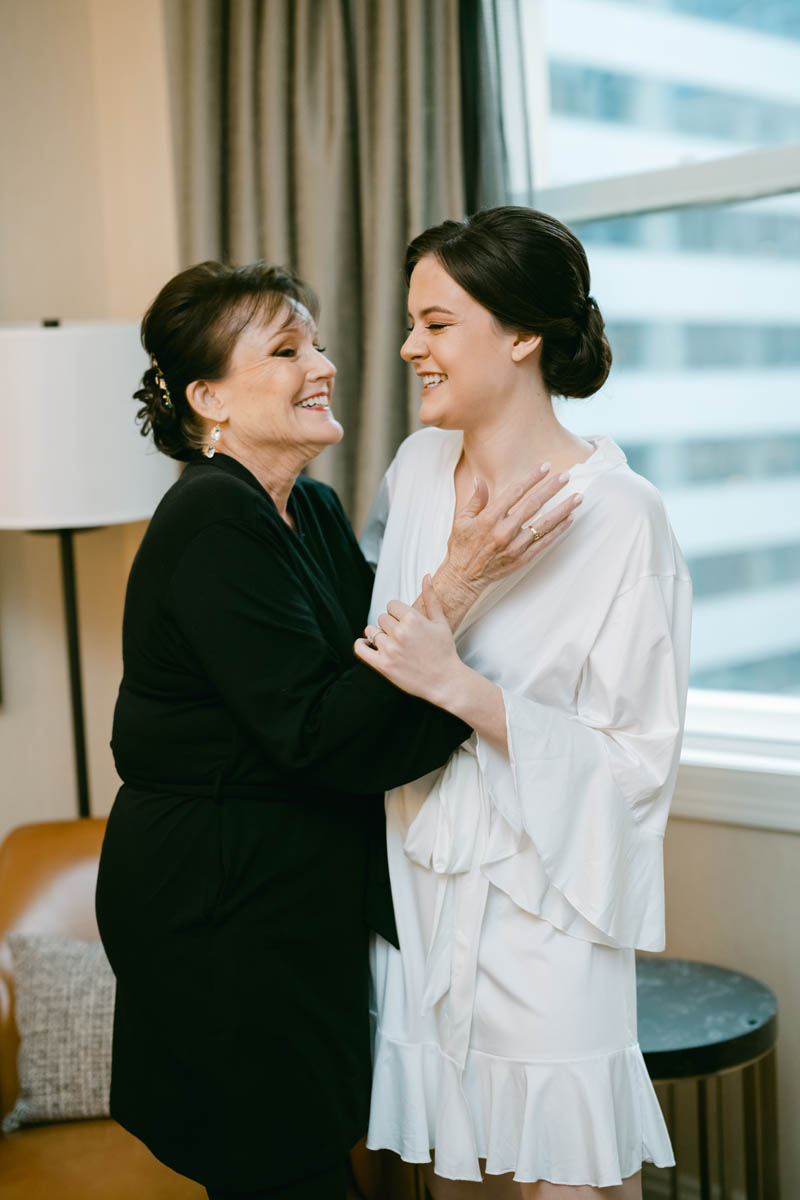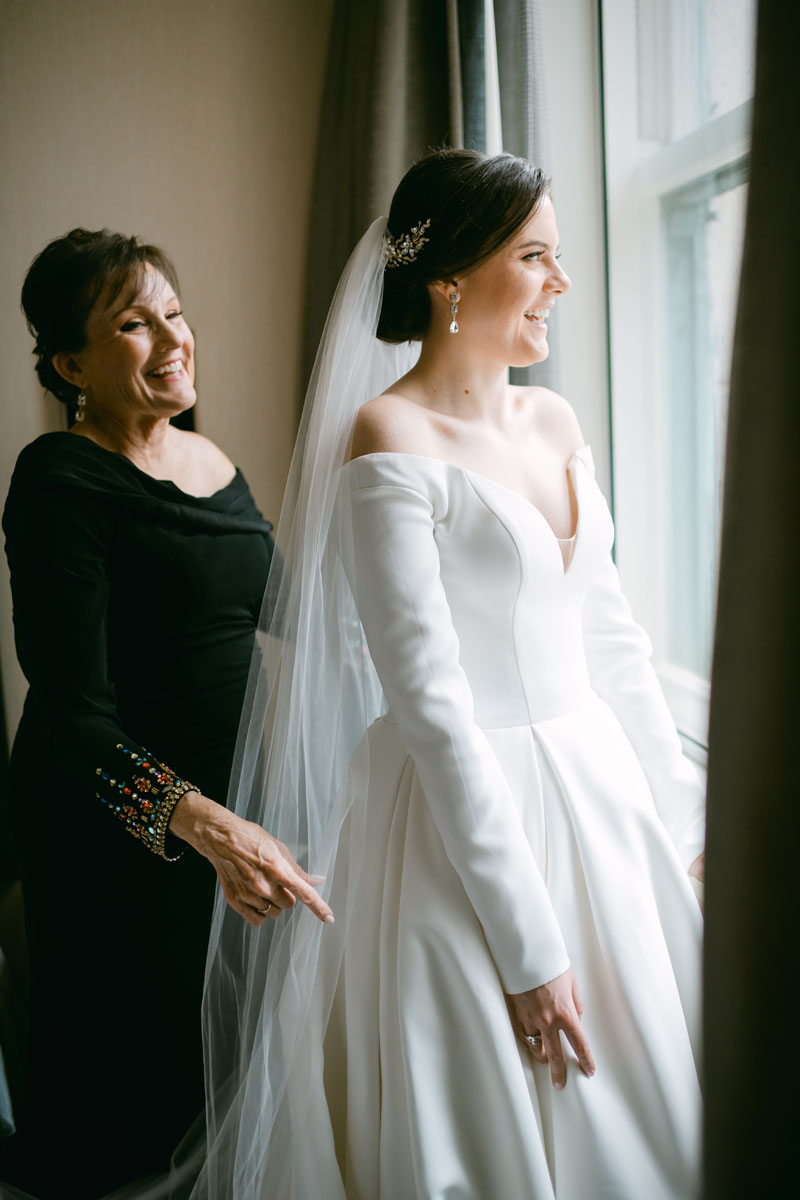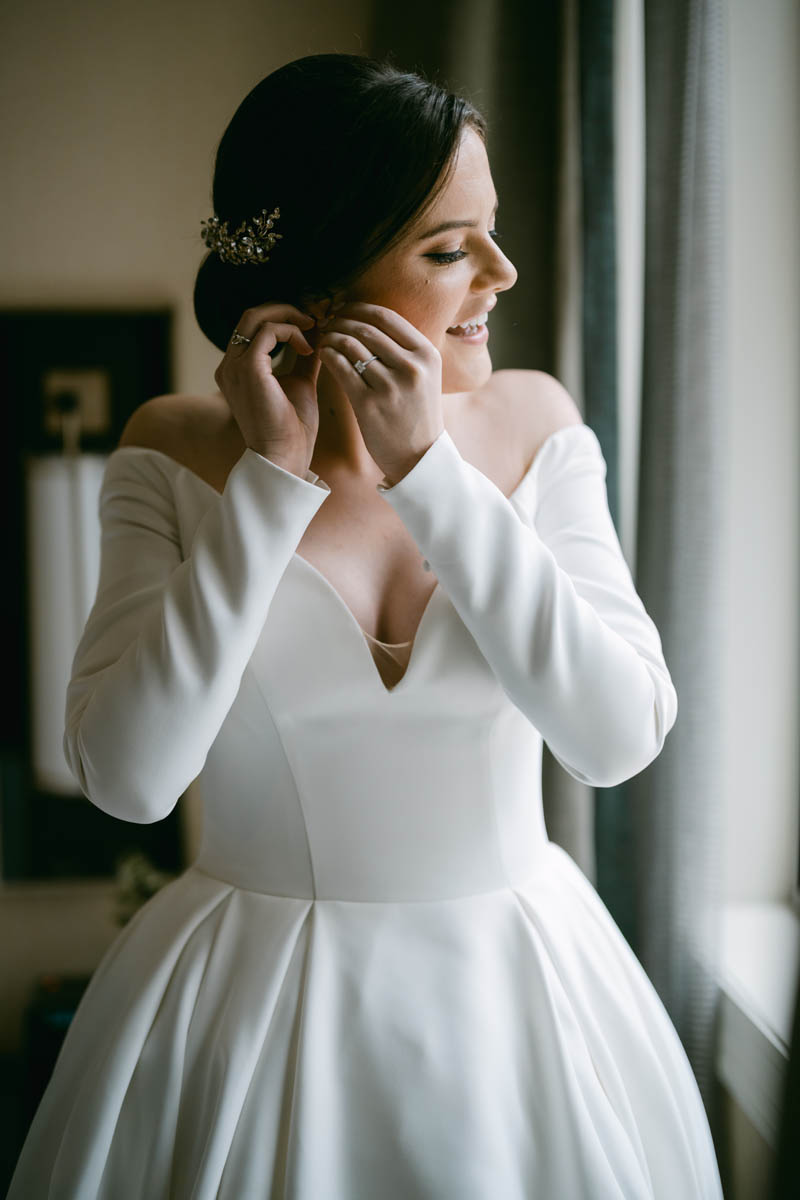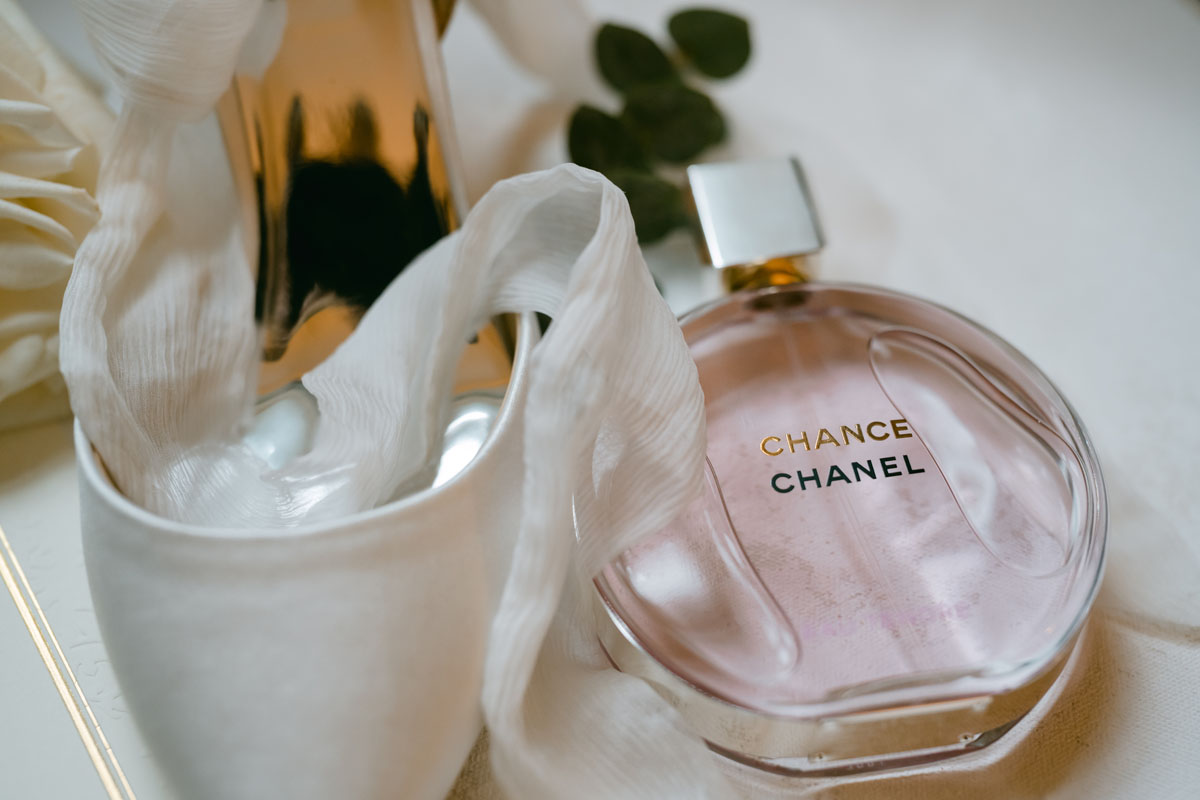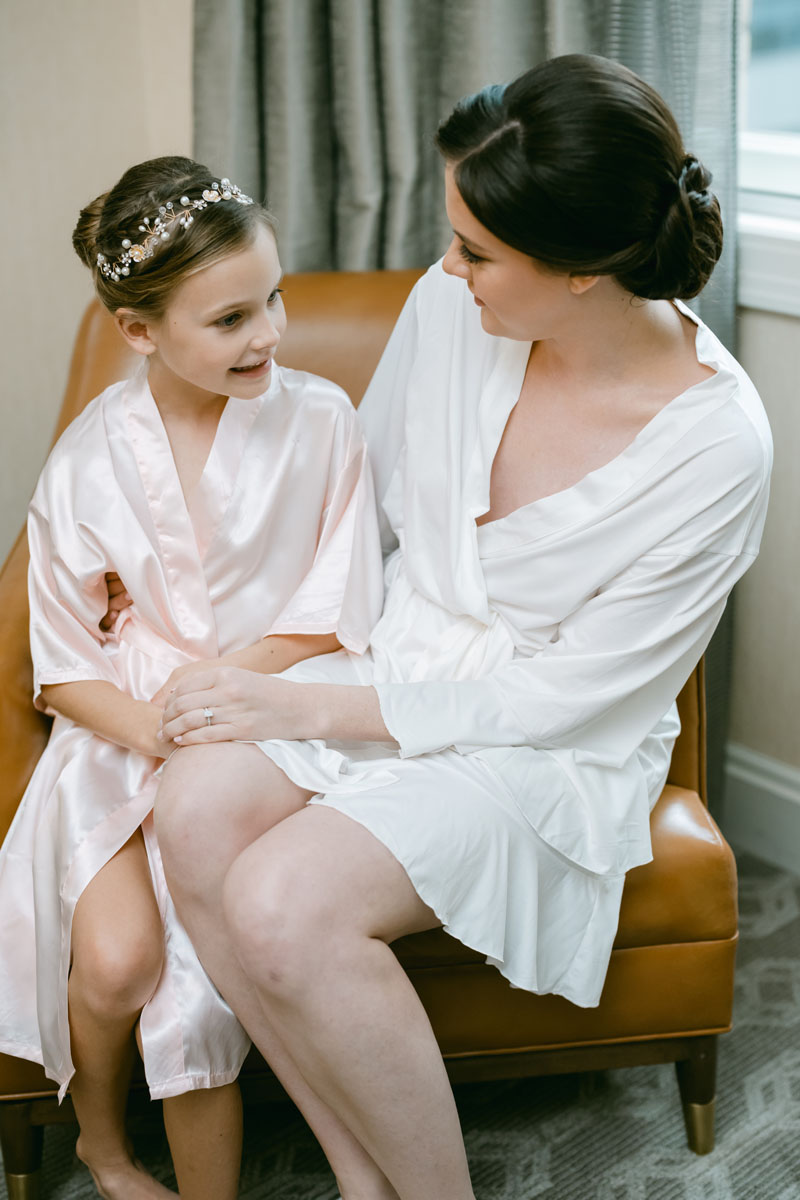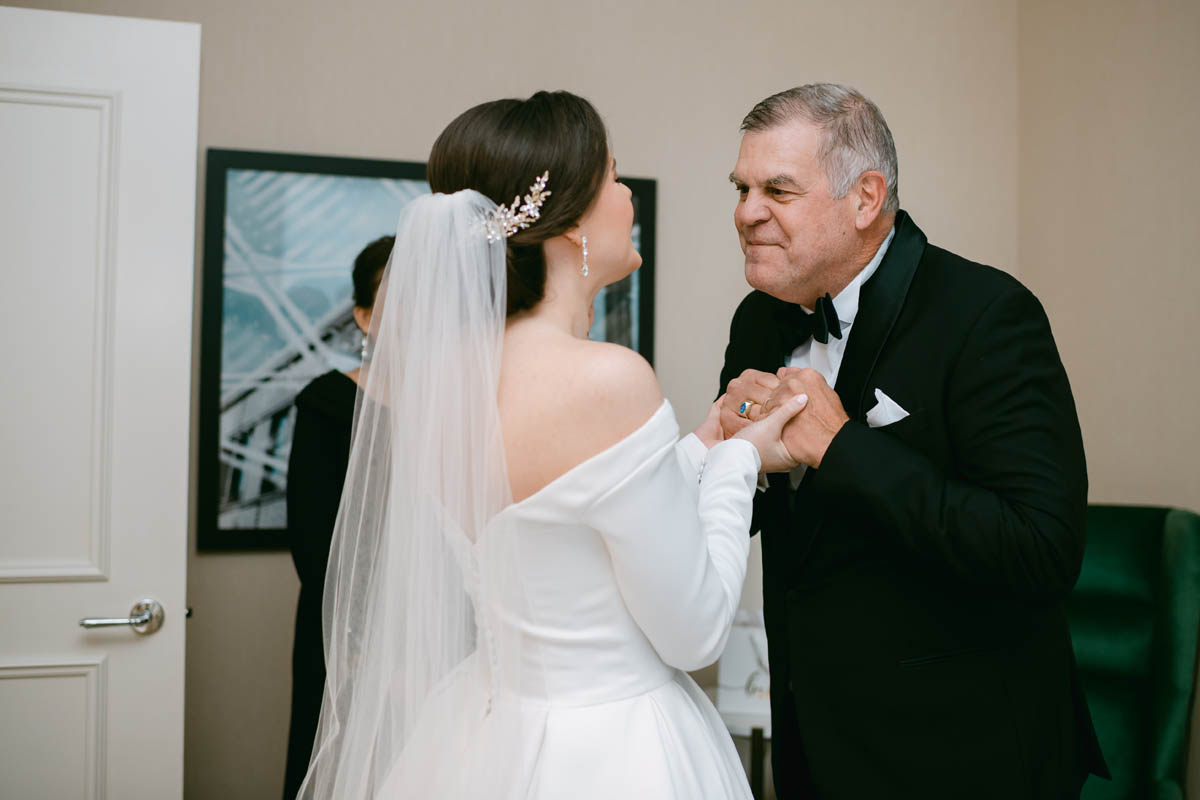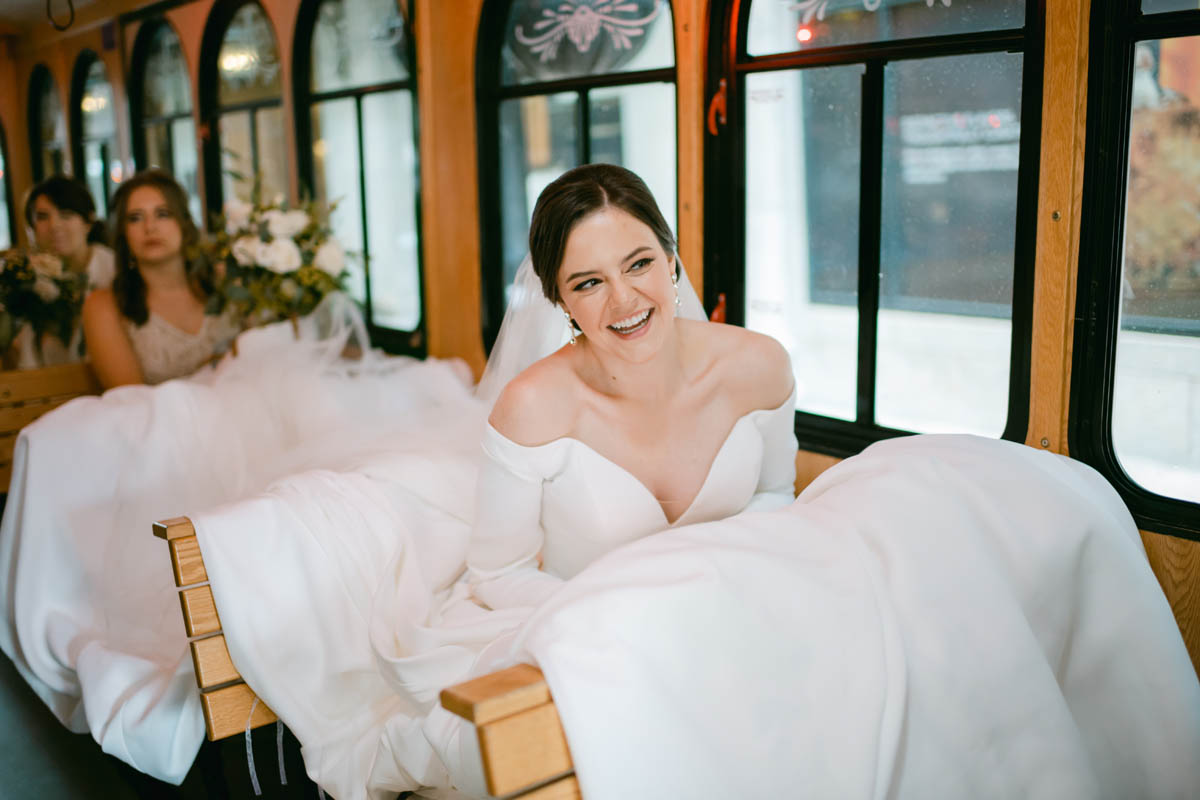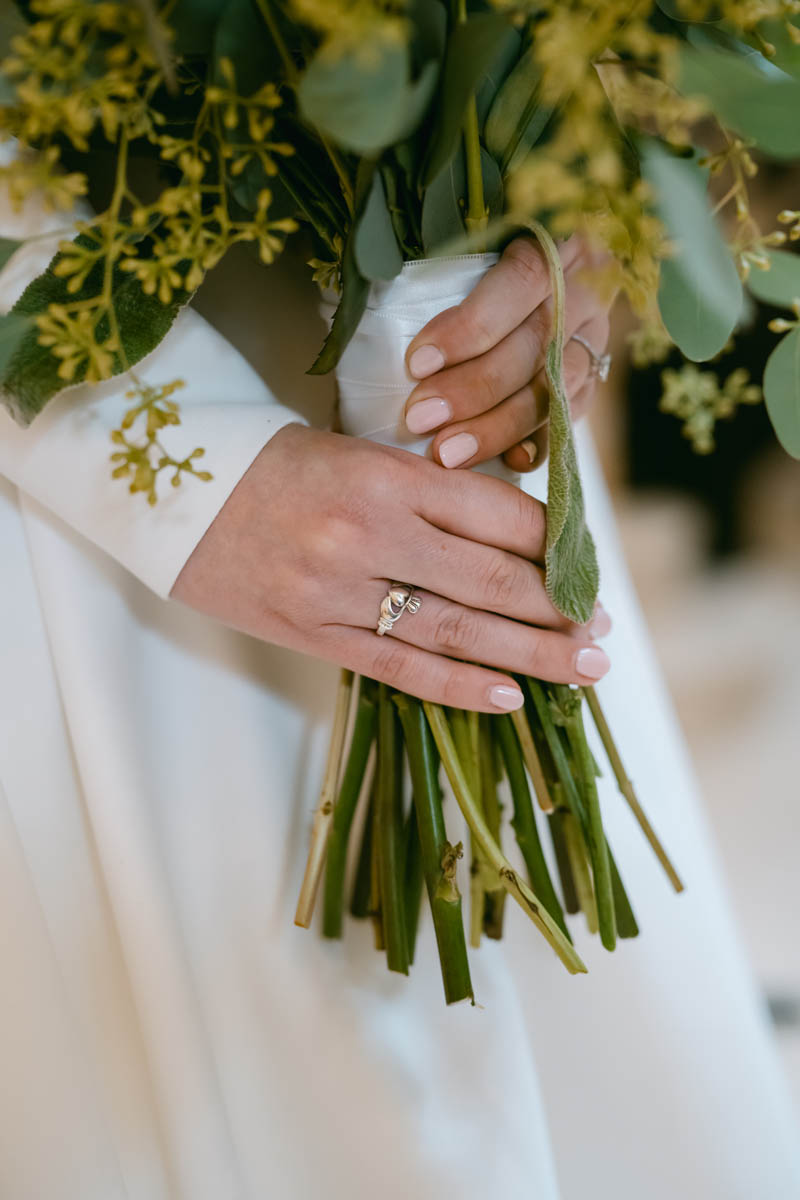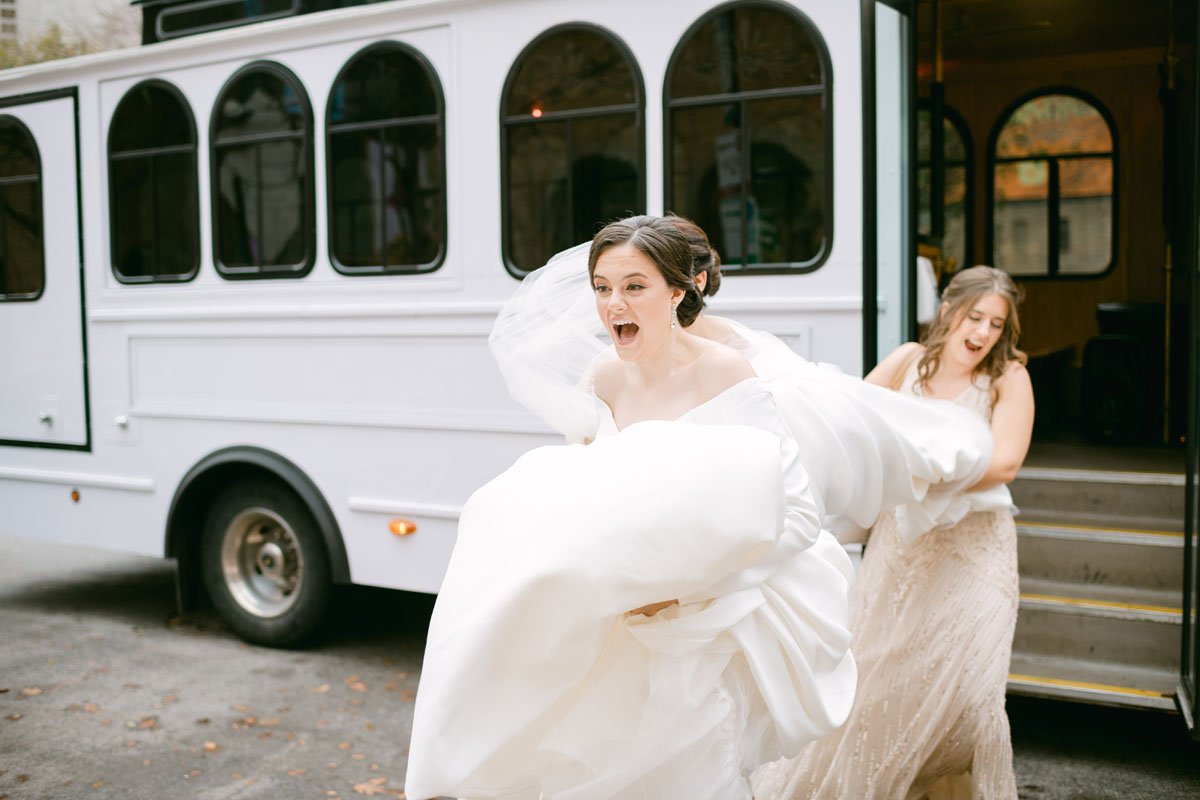 While the groomsmen were having fun taking photos at the Chicago Board of Trade, the ladies opted to stay warm and dry in the JW Marriott.
In an effort to keep her long ivory dress pristine, Maura had to drape her silk dress over several rows of the trolley while in route to their Old St. Pat's wedding ceremony.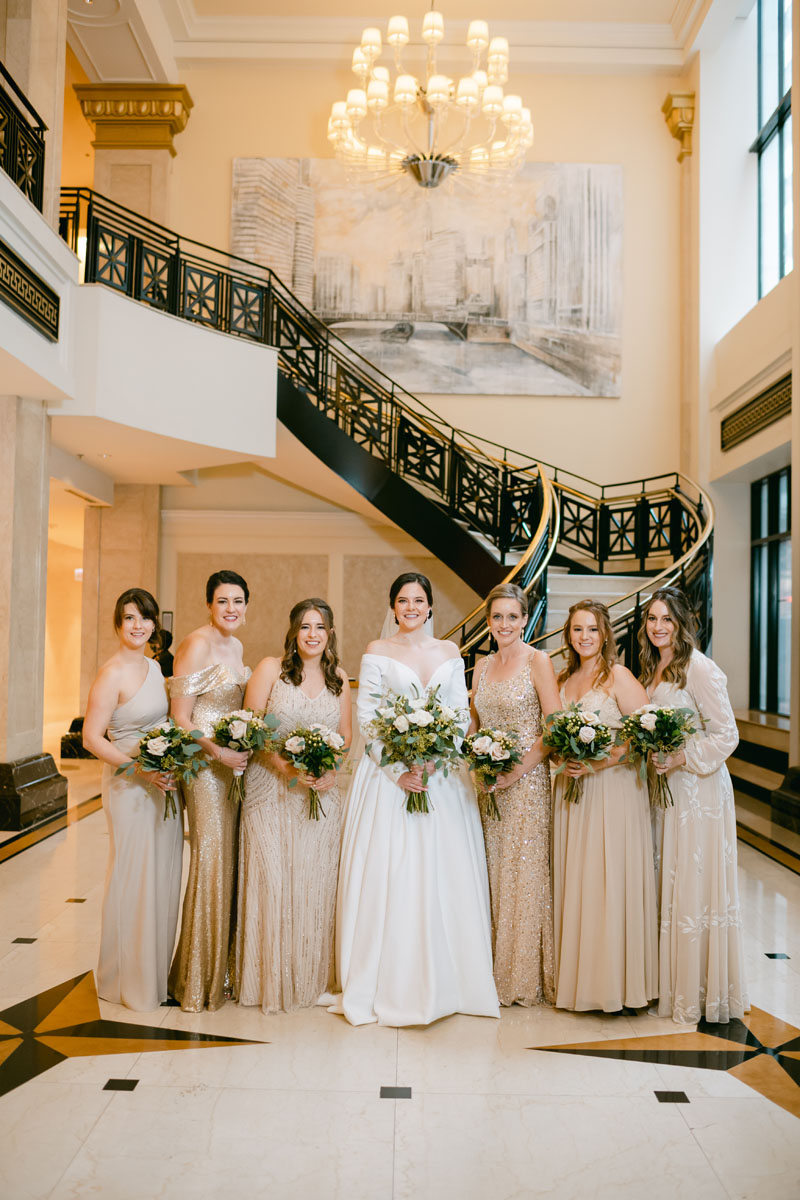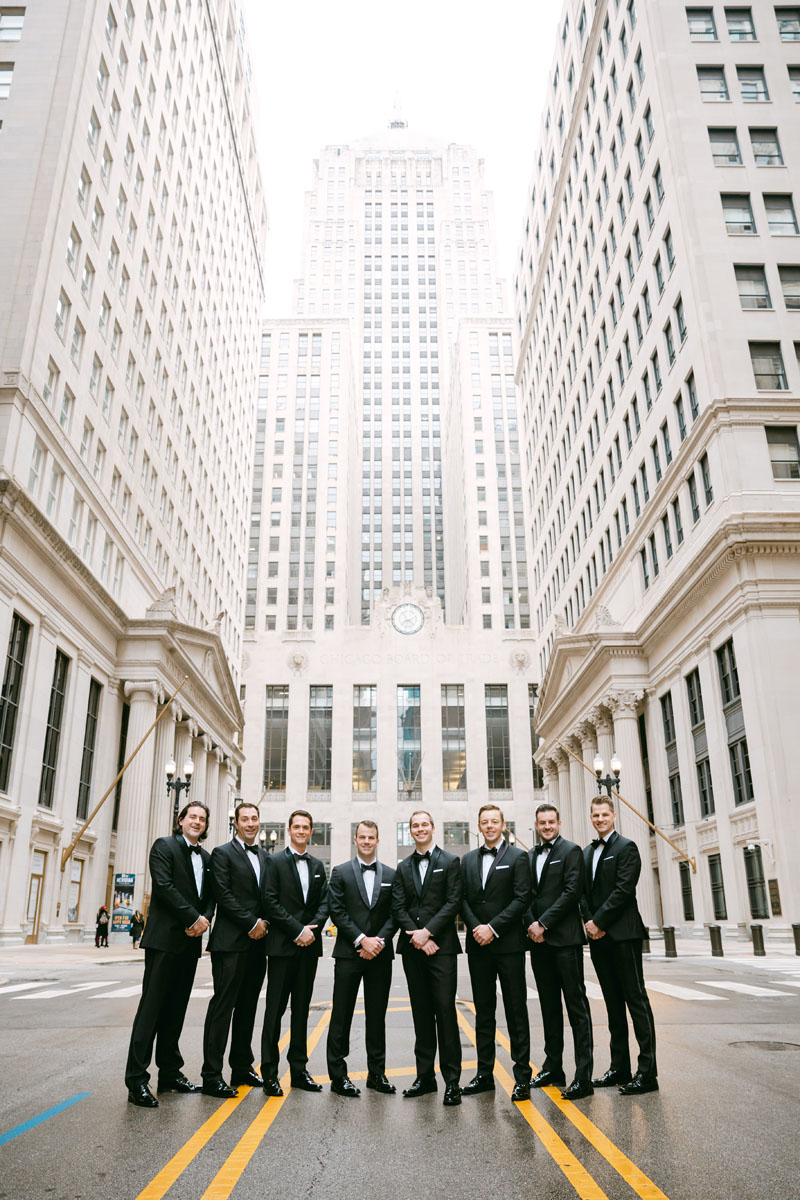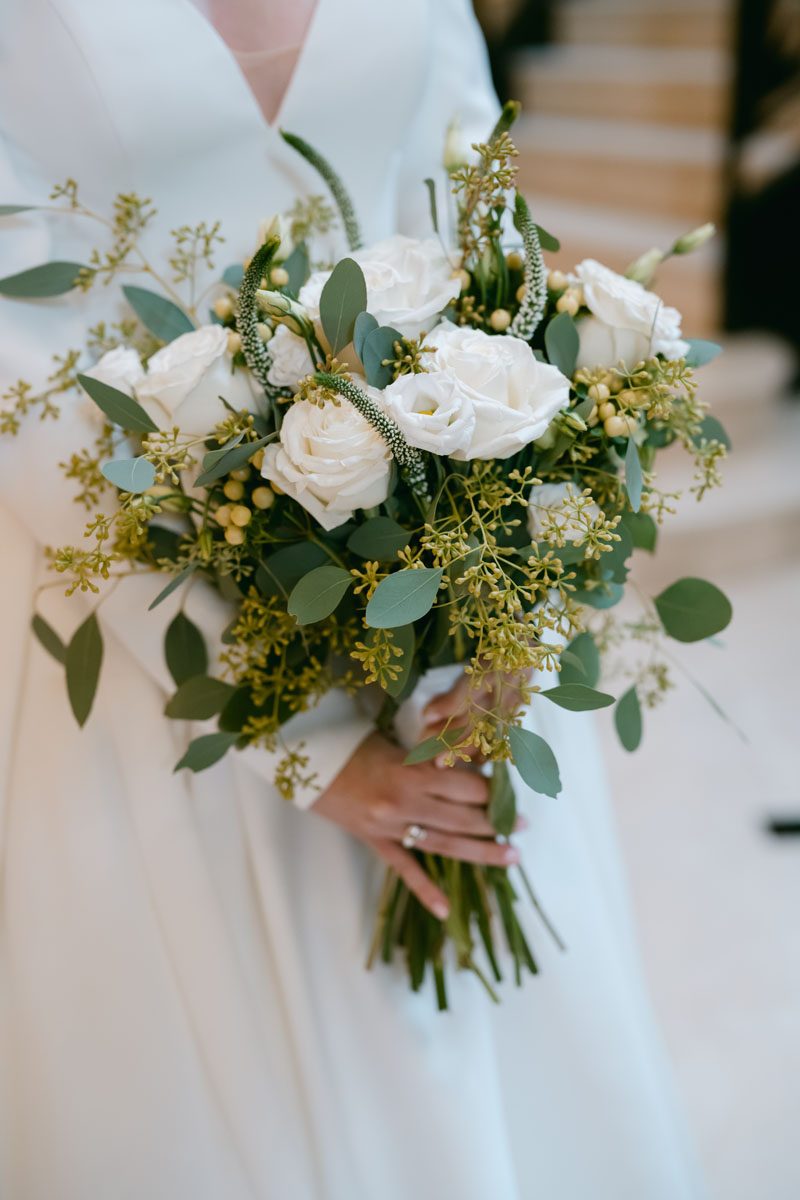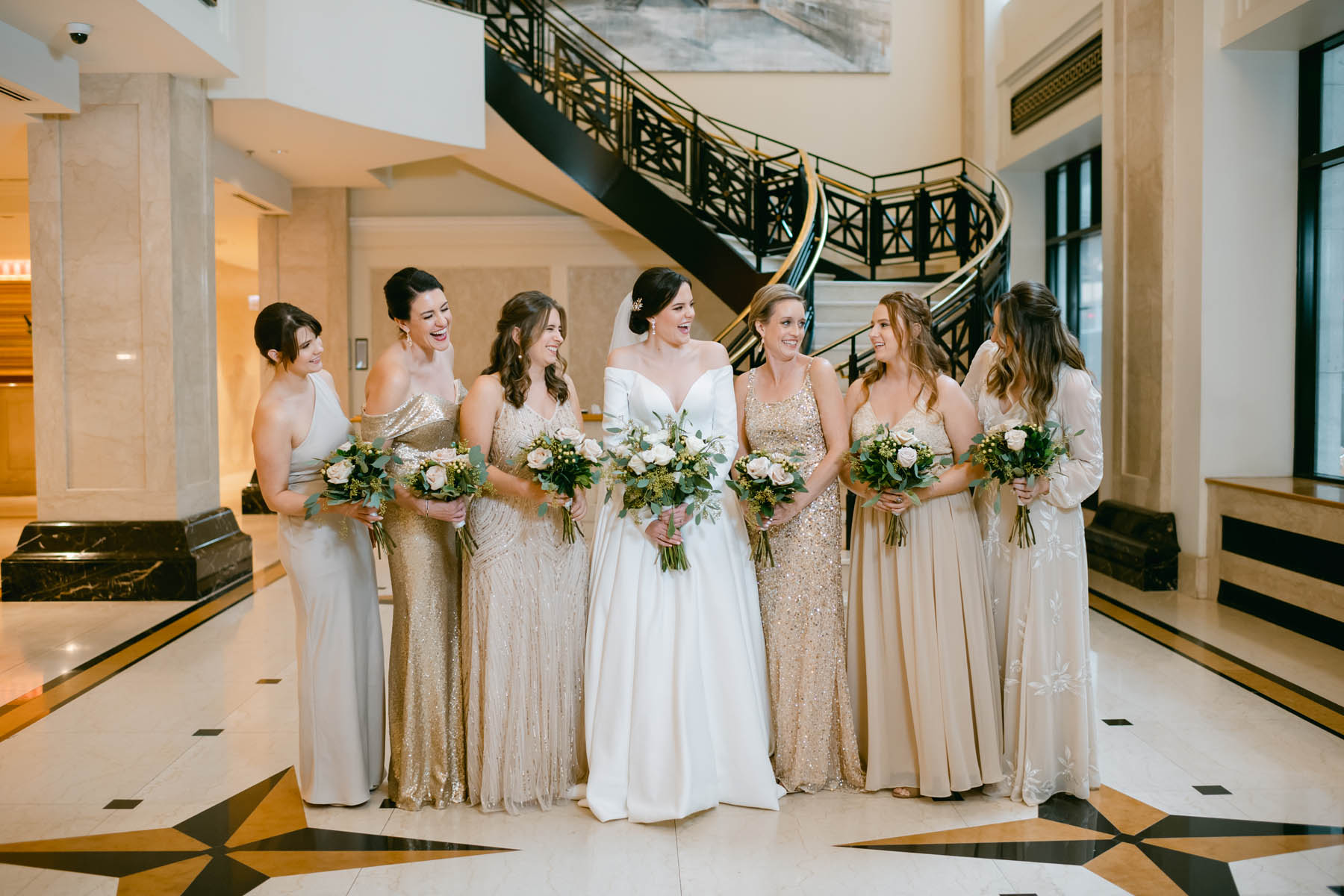 Because Maura sings in the choir at Old St Pat's, she was in her element! She absolutely beamed as she walked down the aisle to her nervous groom. The choir sang and the priest gave a personal story of working side by side with Maura. The whole Old St. Pat's wedding ceremony was so personal and musical. In a new twist to the ceremony, the talented bride sang Ave Maria while giving flowers to Mary.
After their first kiss, Maura's brother and sister bagpiped them down the aisle!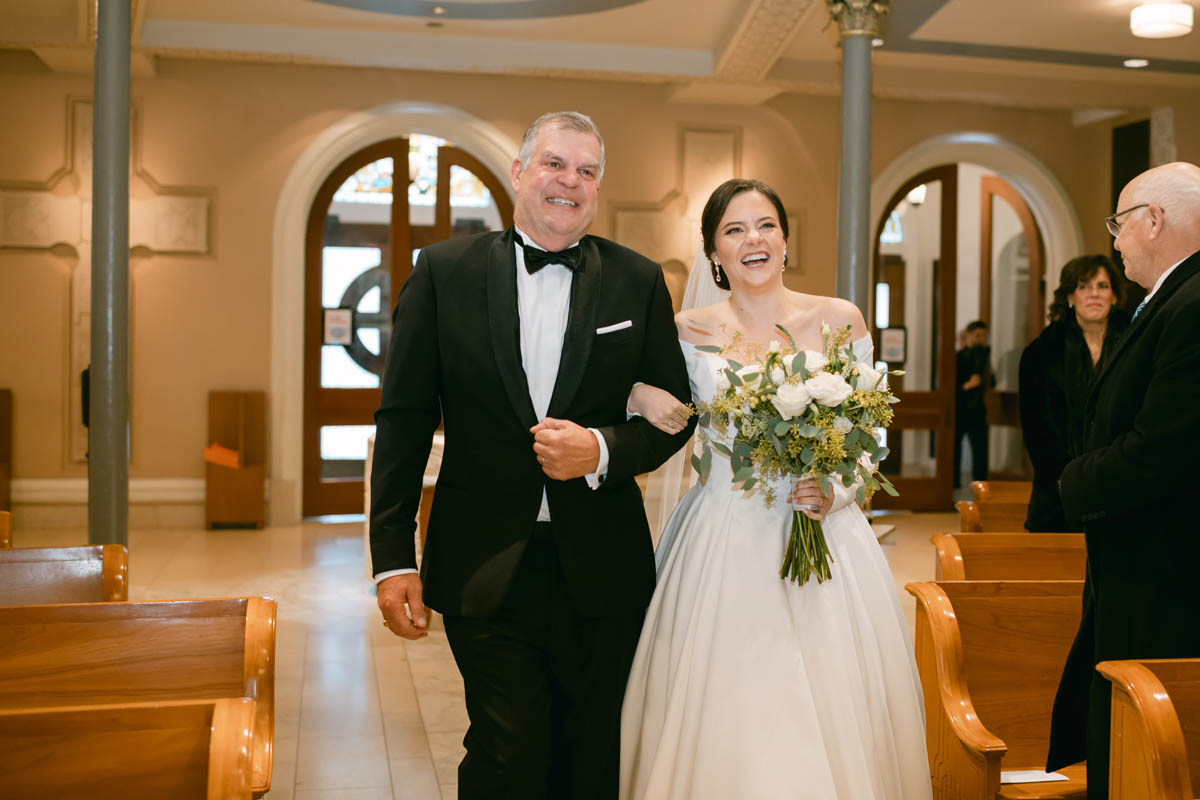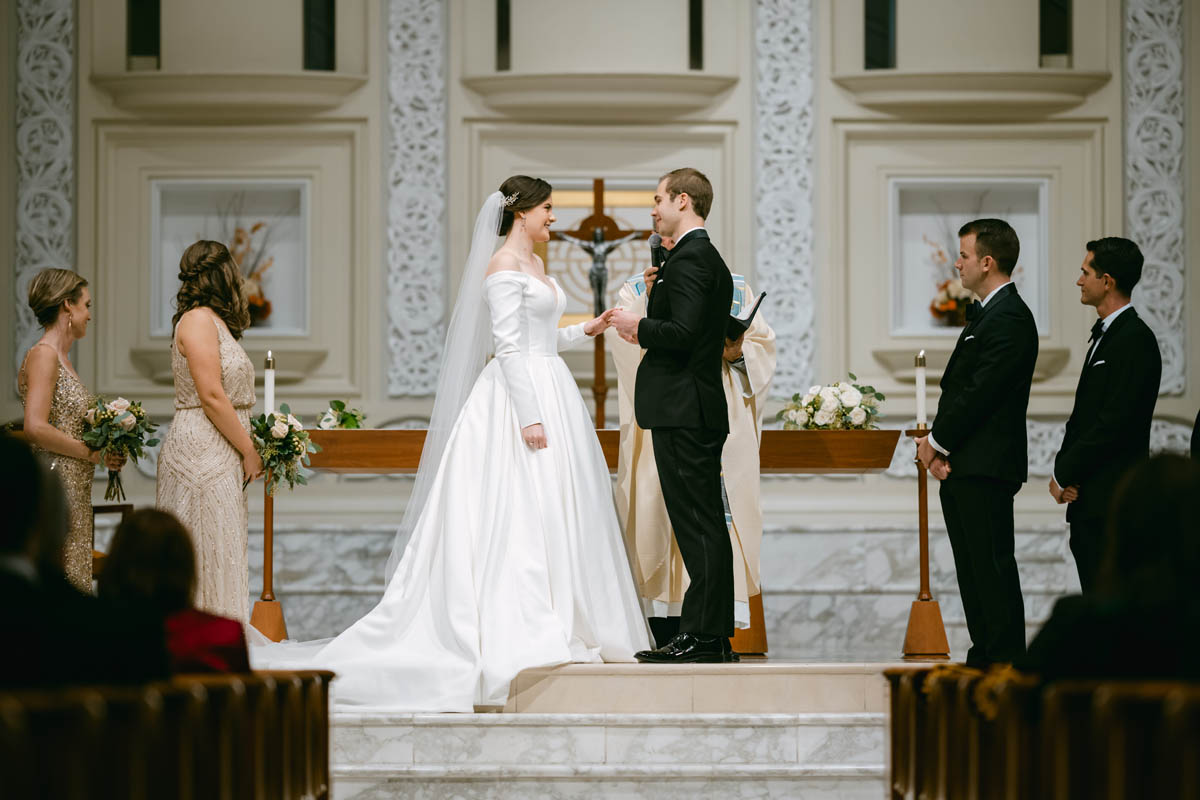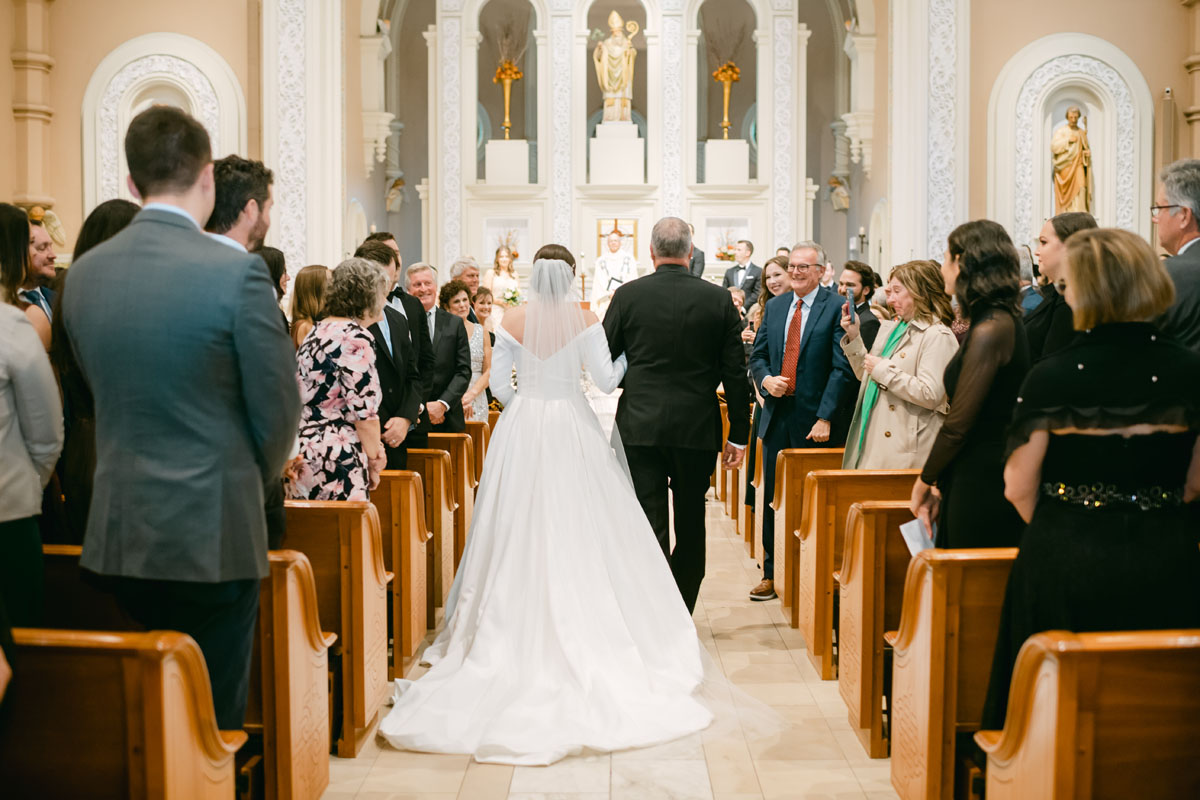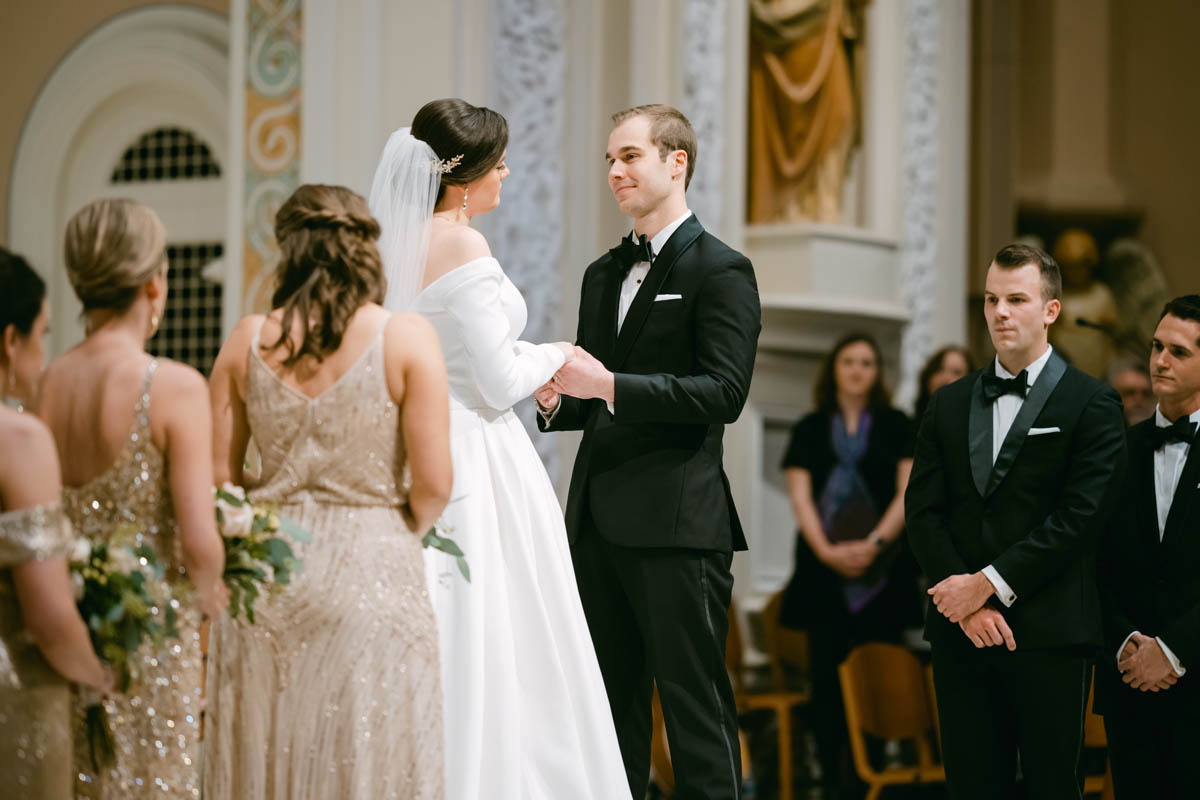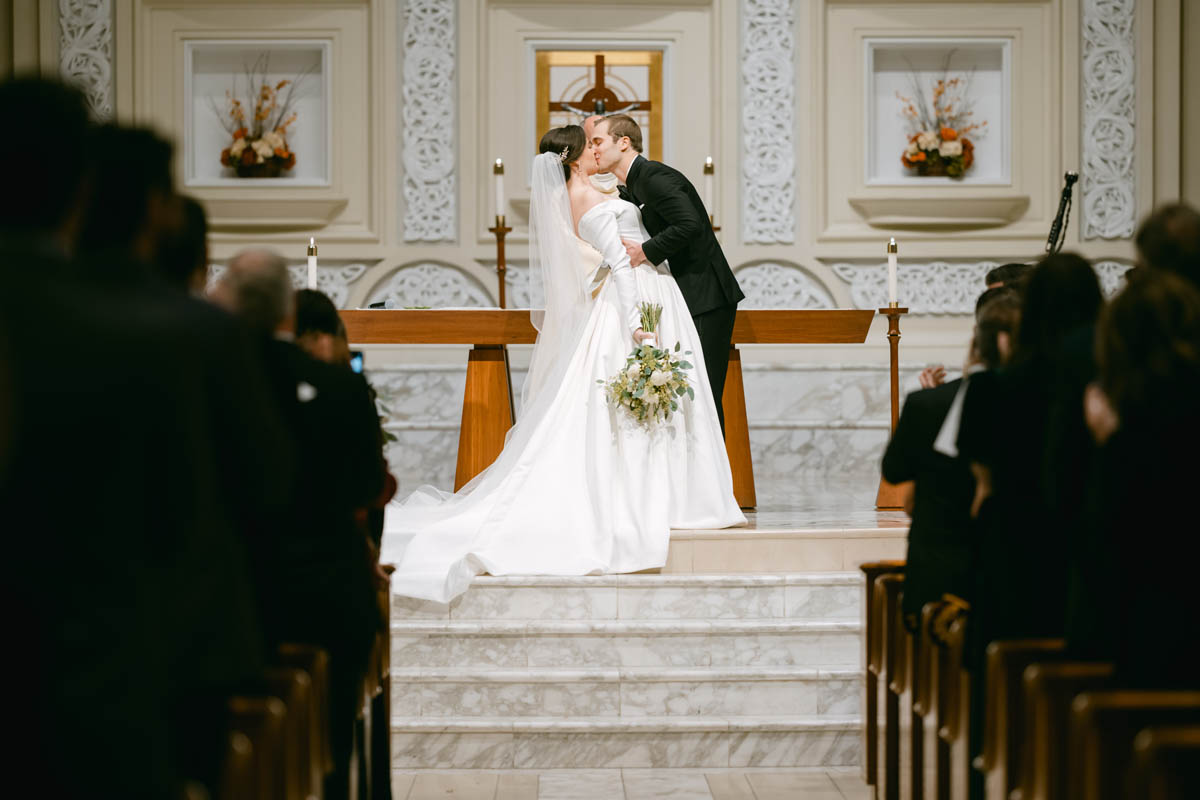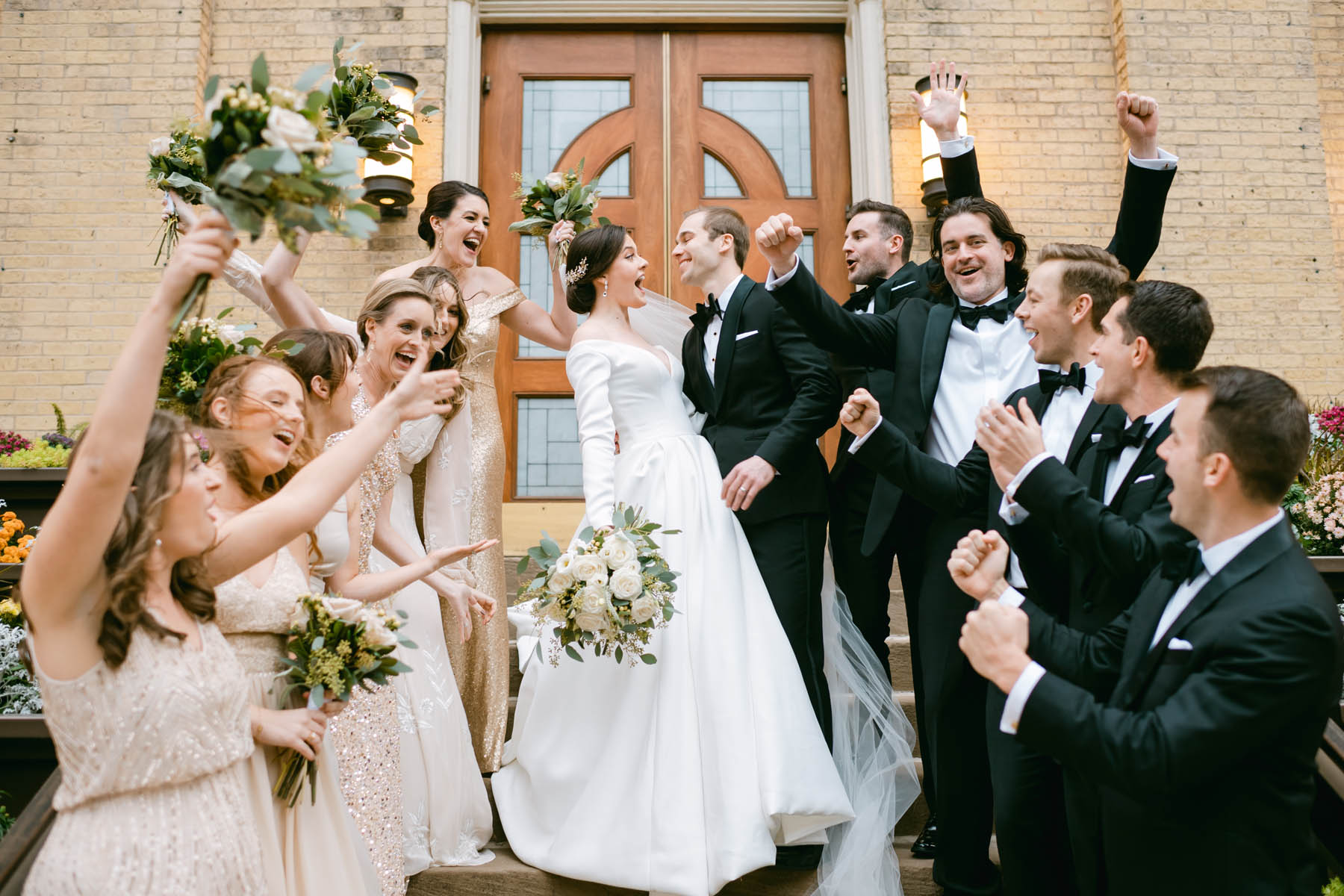 Time to sip some champagne and have some fun at their Irish reception.
With a quick stop for a riverwalk bridge shot, we headed to the Rookery Chicago wedding. While dancing and laughing at the Board of Trade, the sun was quickly setting, so we headed into the venue to get the gorgeous shots on the Oriel Staircase.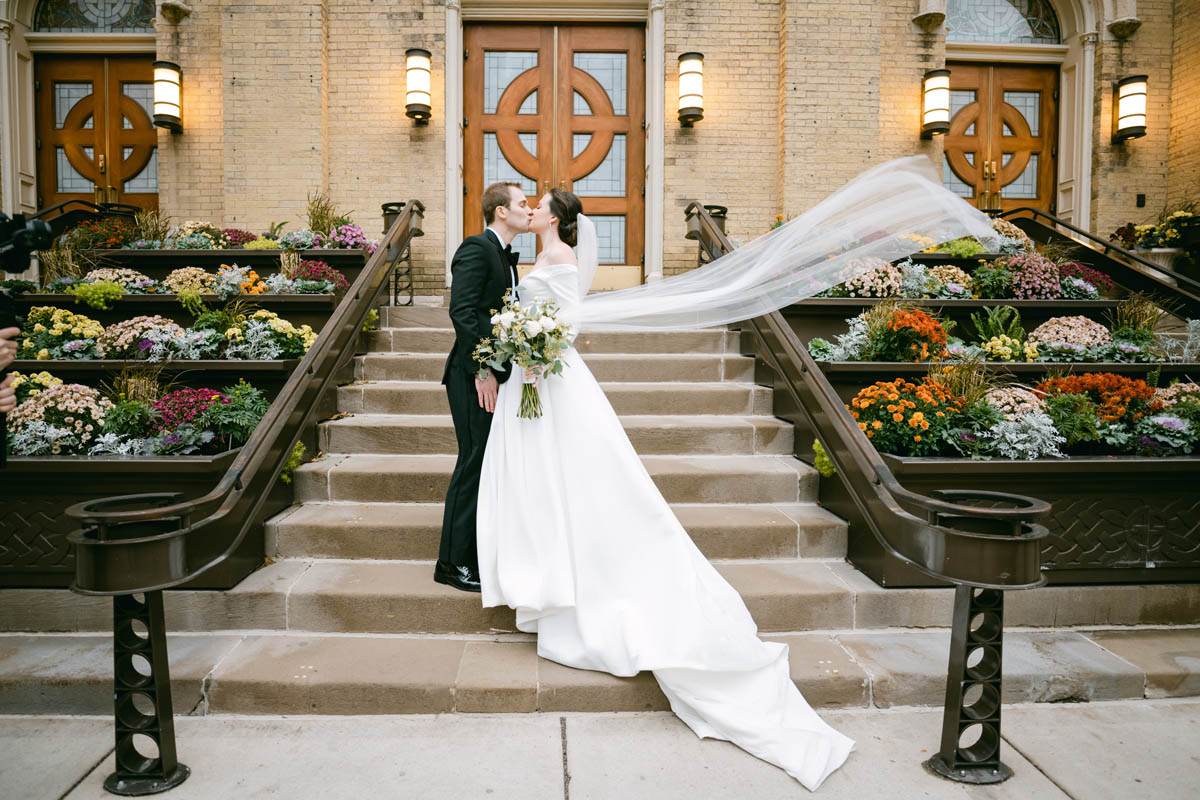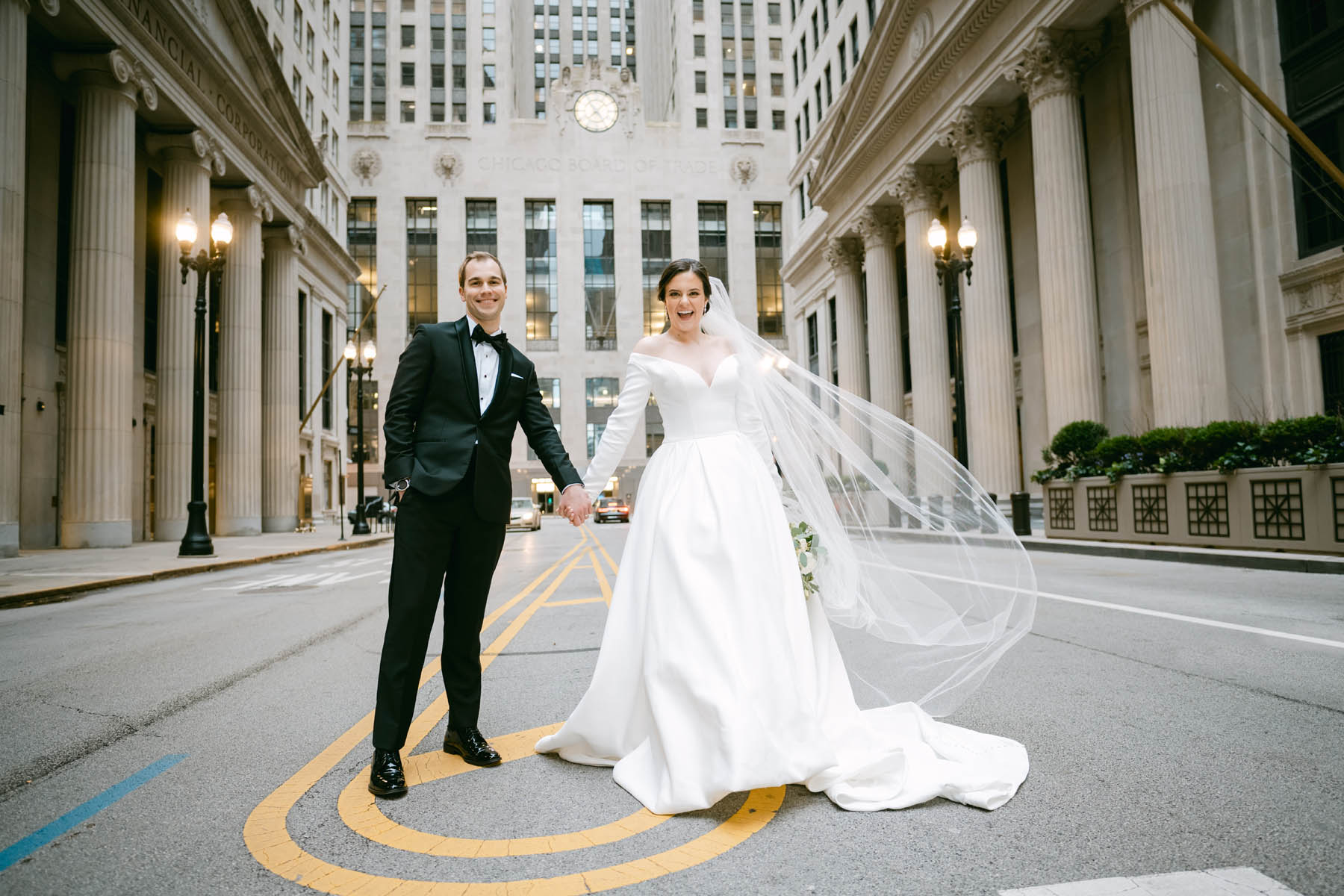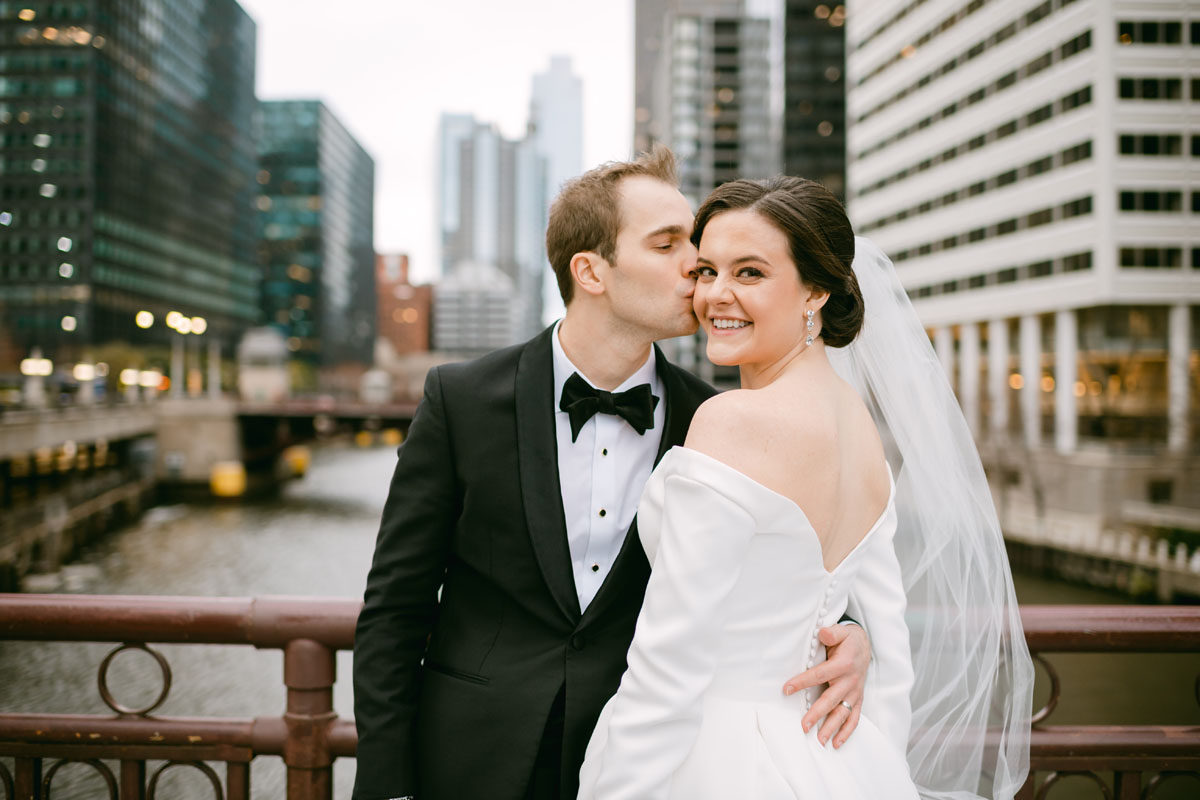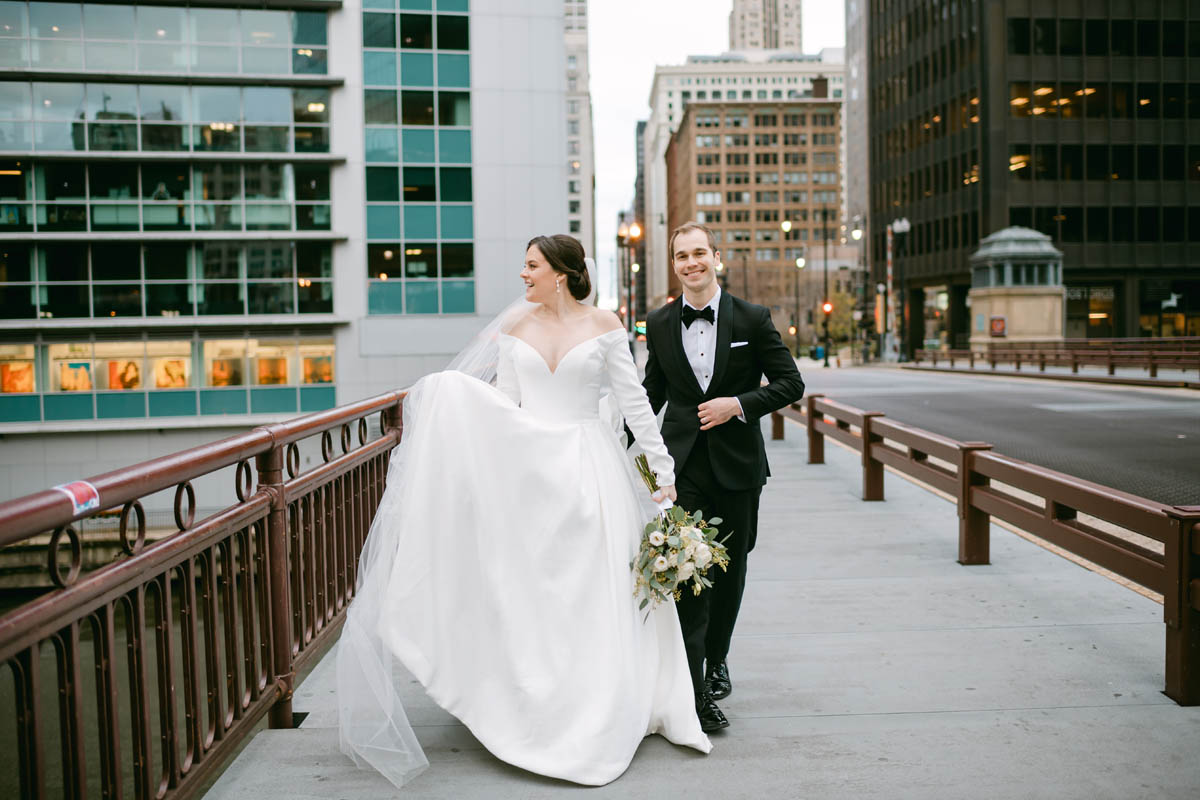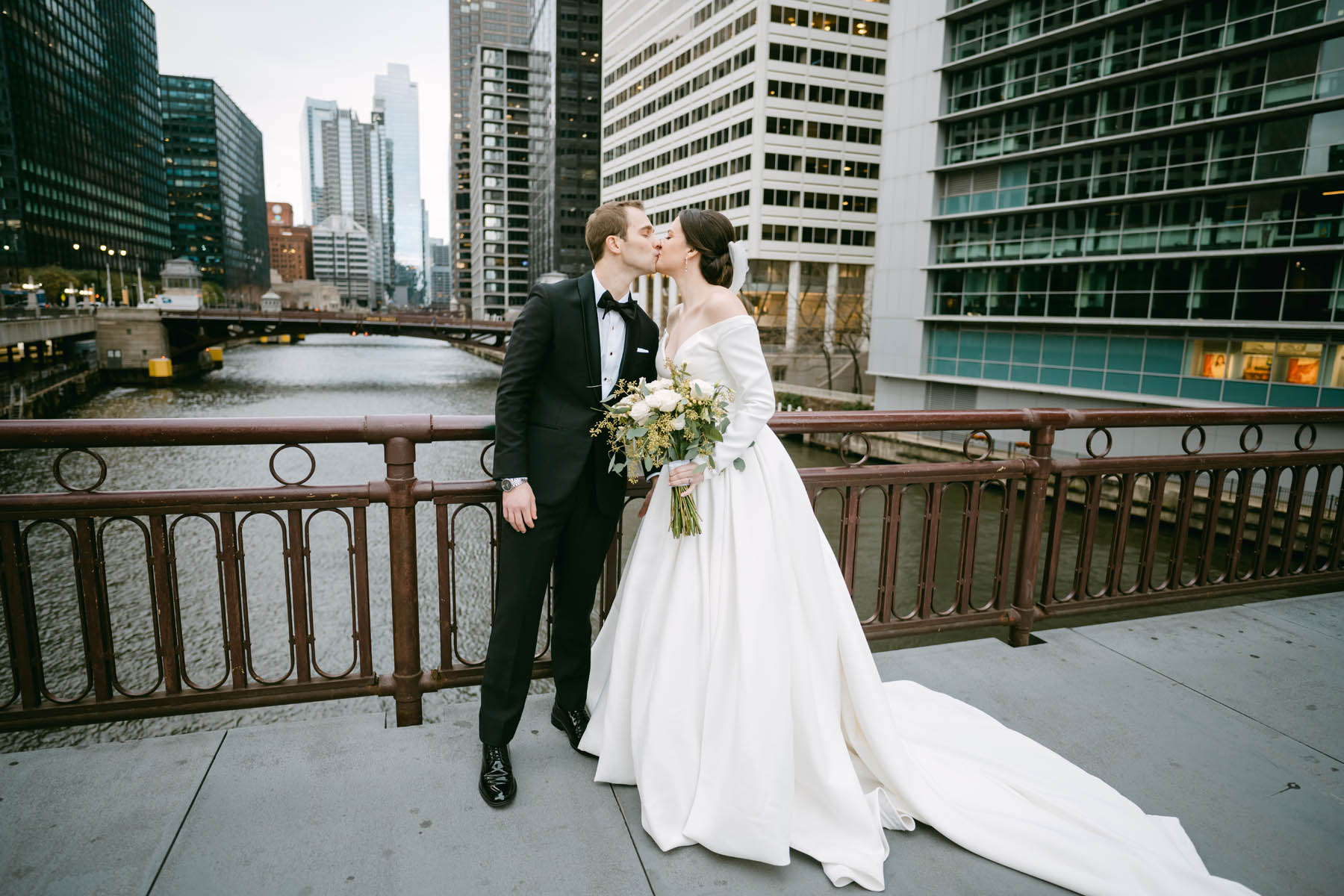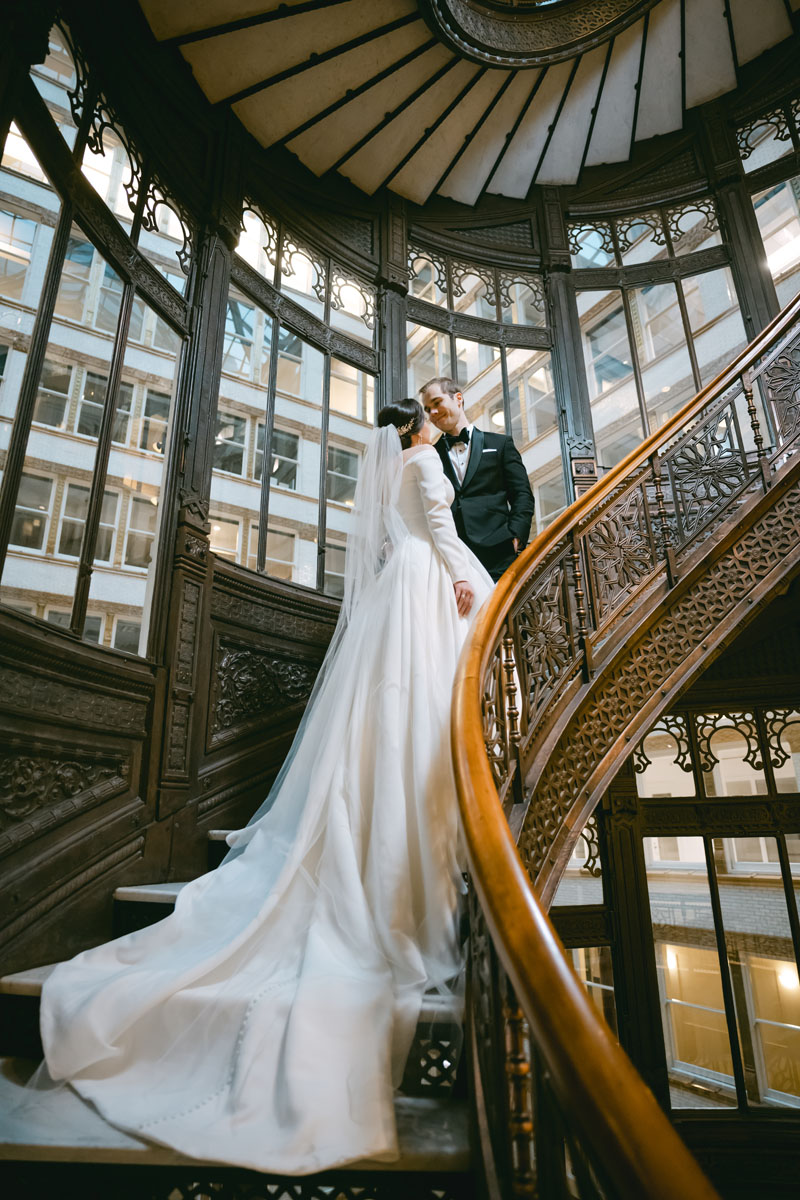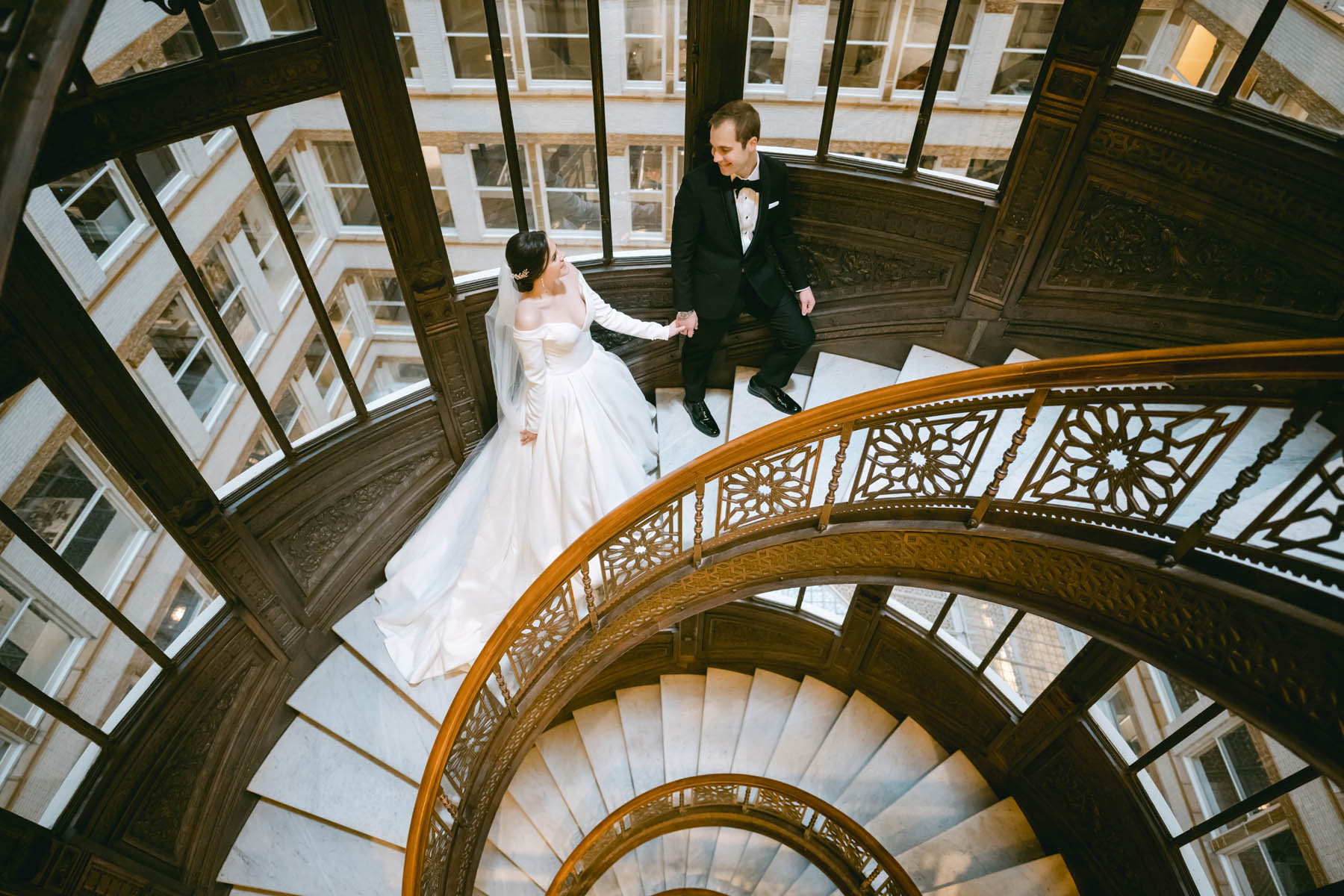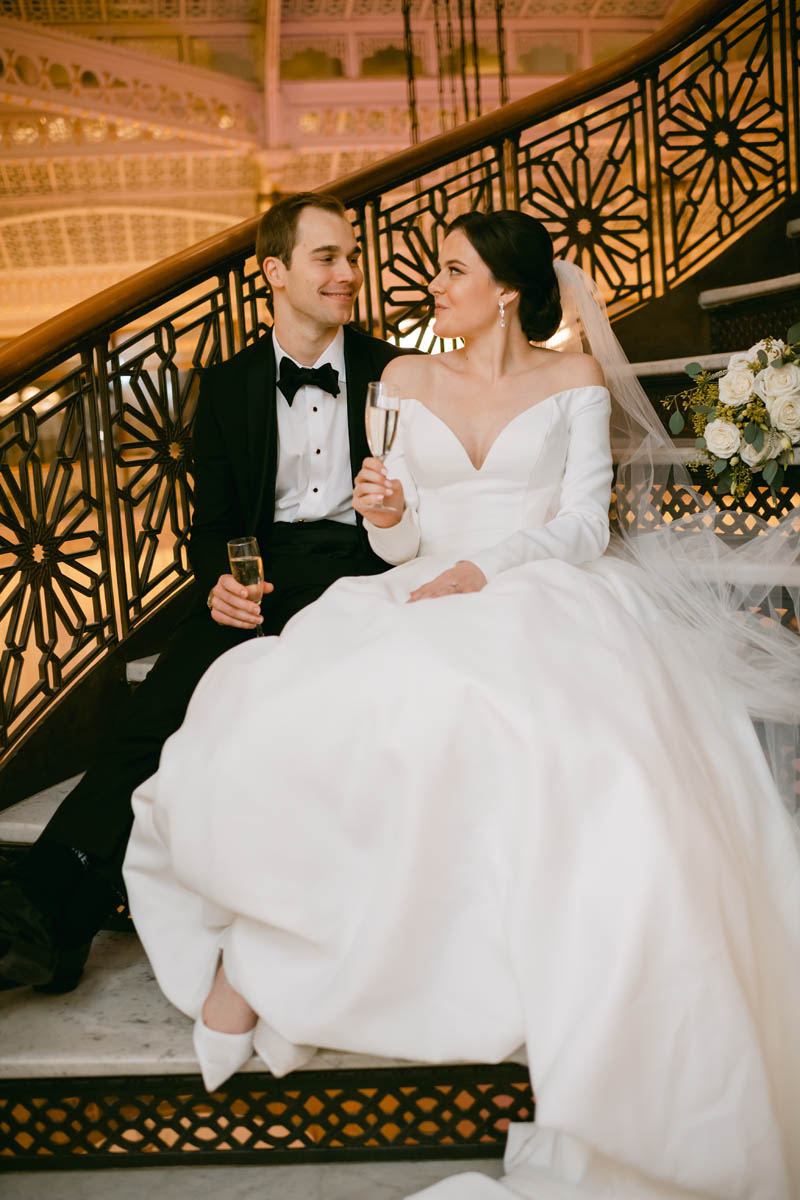 Their incredible wedding day celebration was just getting started! With dueling piano's wowing the crowd, their reception included dances and toasts. A special version of "Let it go" for the little flower girls, complete with snow balls! After a buffet dinner, it was time open up the dance floor. Maura grabbed the mic and sang her heart out to her new groom. How many bride's can perfectly belt out " I will always love you" on their wedding day? The whole family got in on the singing and piano. As if that wasn't enough, the Shannon Rovers came marching in, with Maura's sister and brother bagpiping. Maura and her Irish dancing friends reunited for a performance.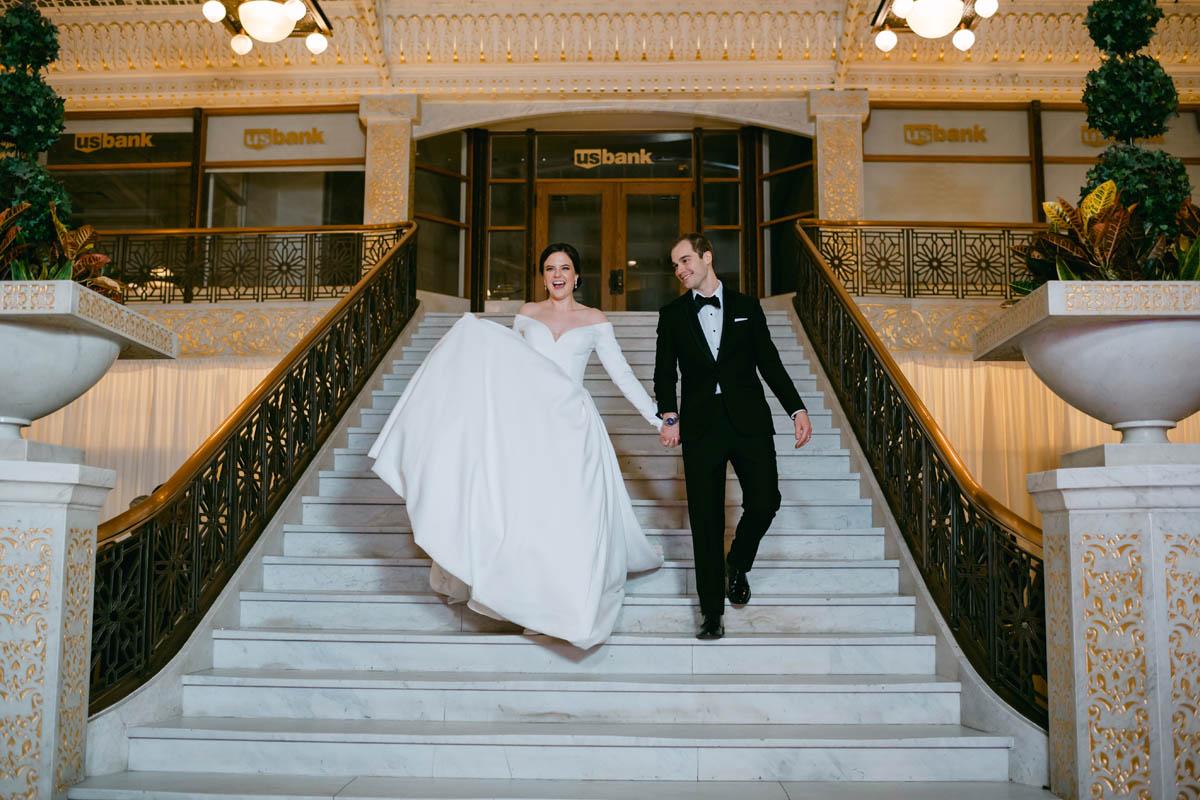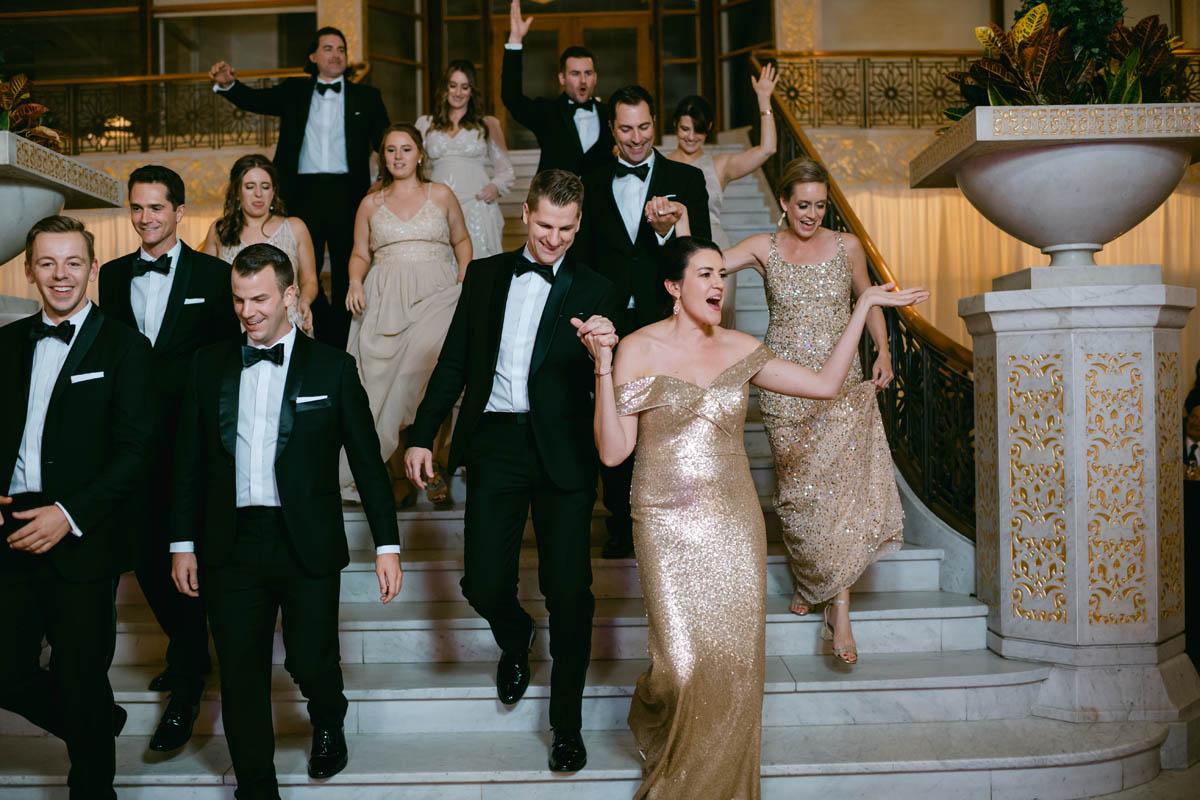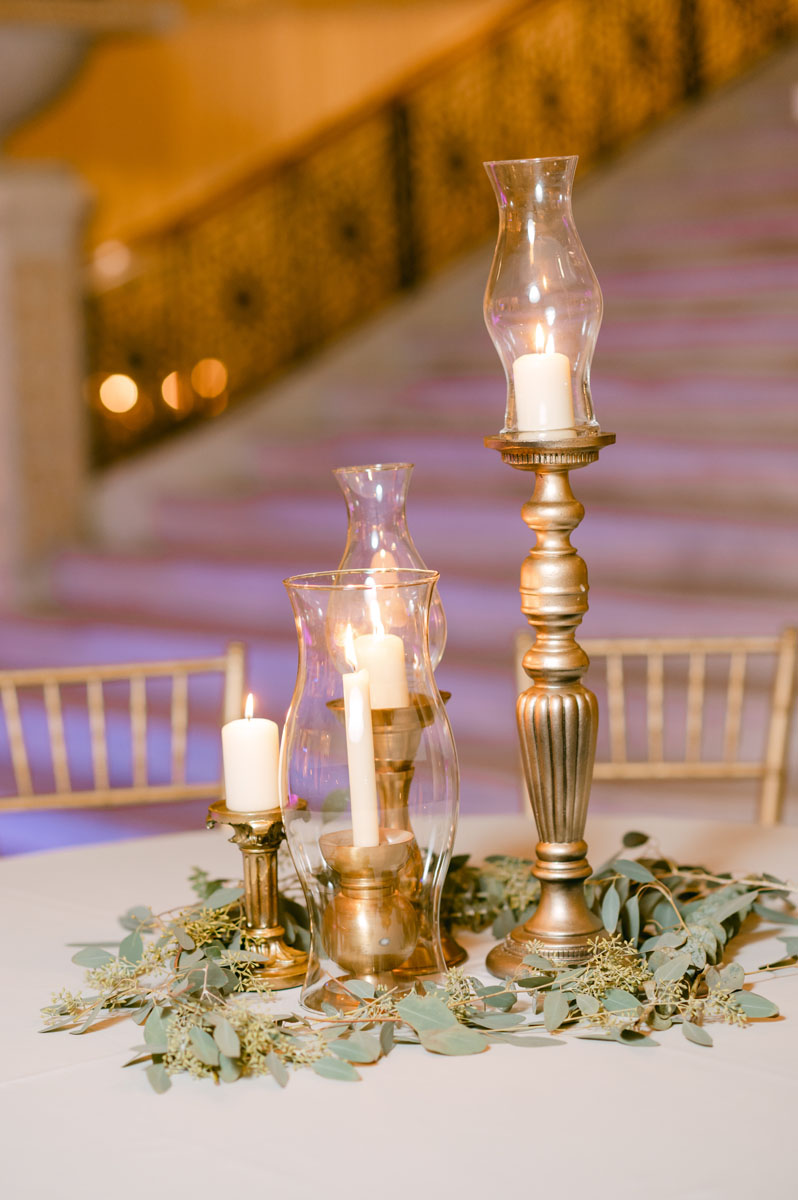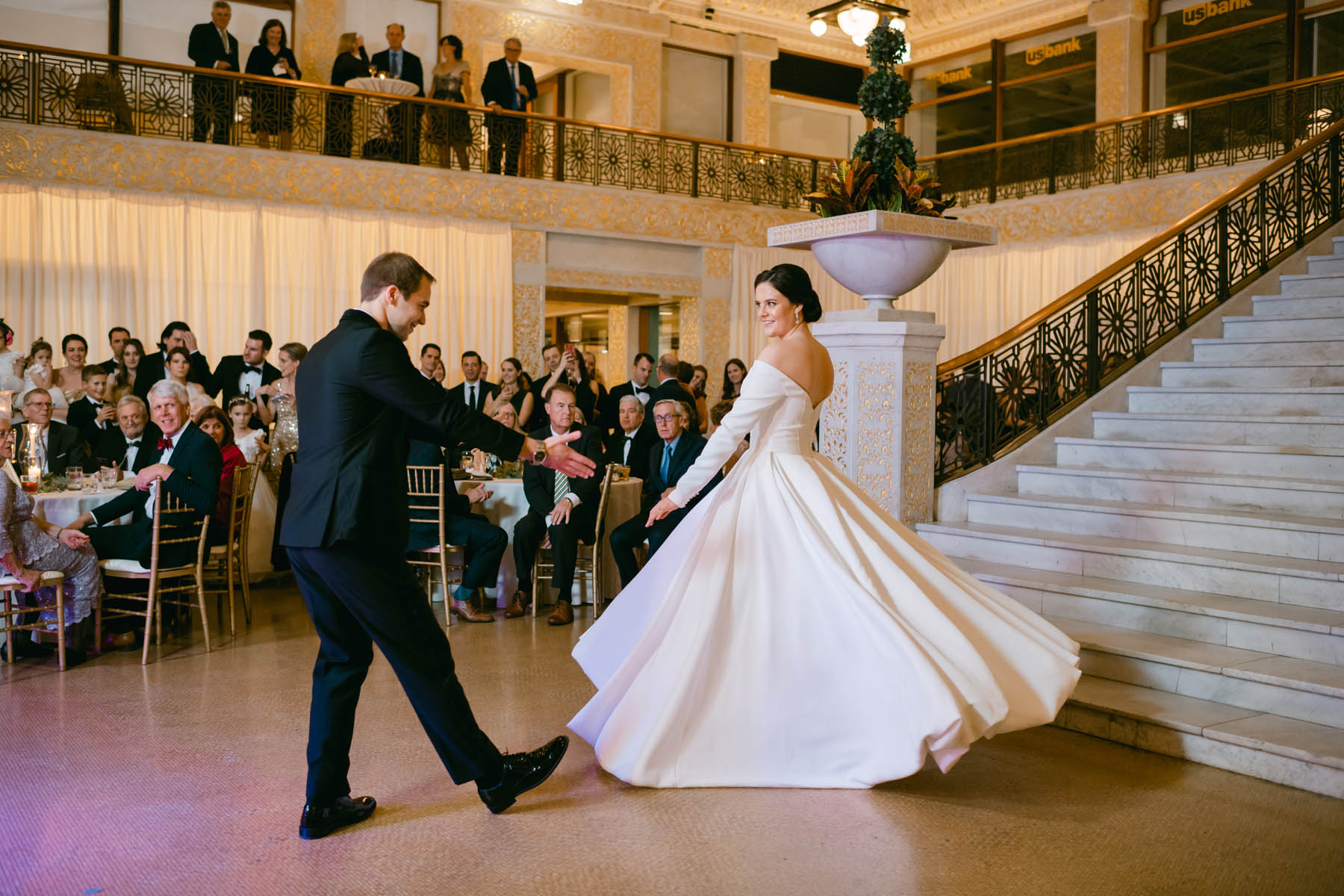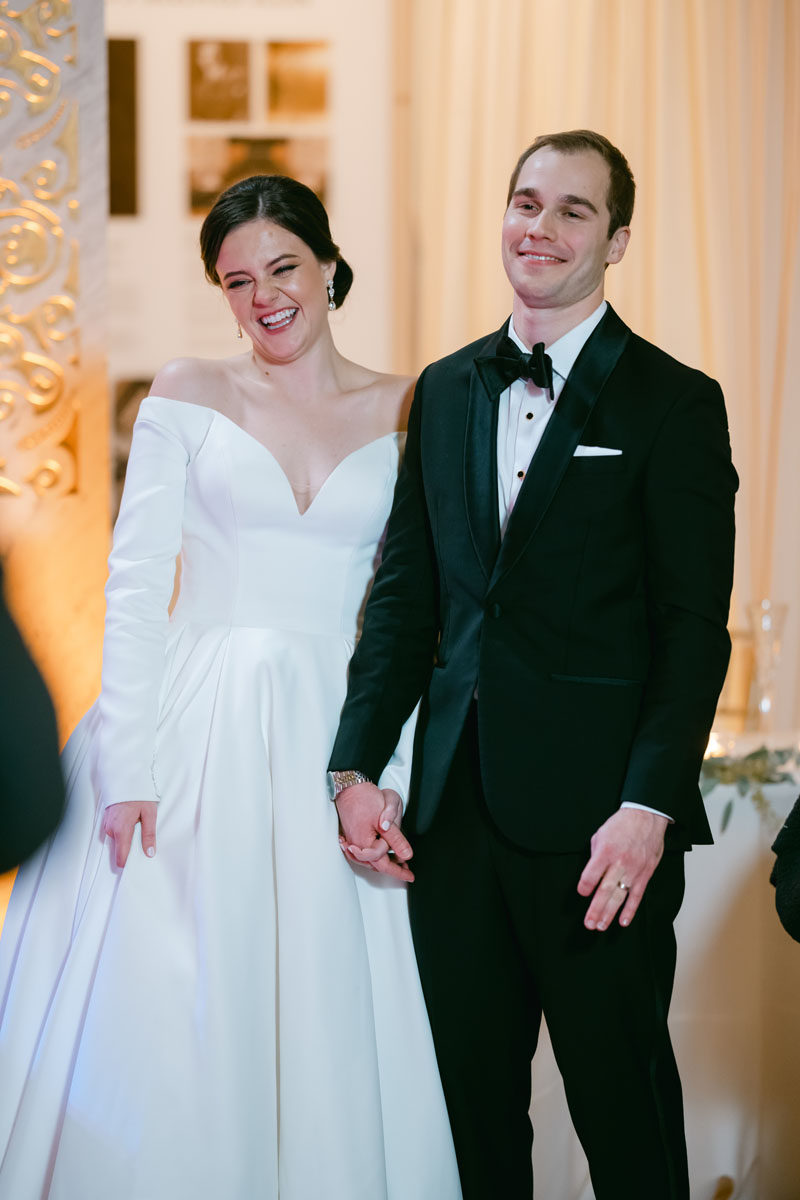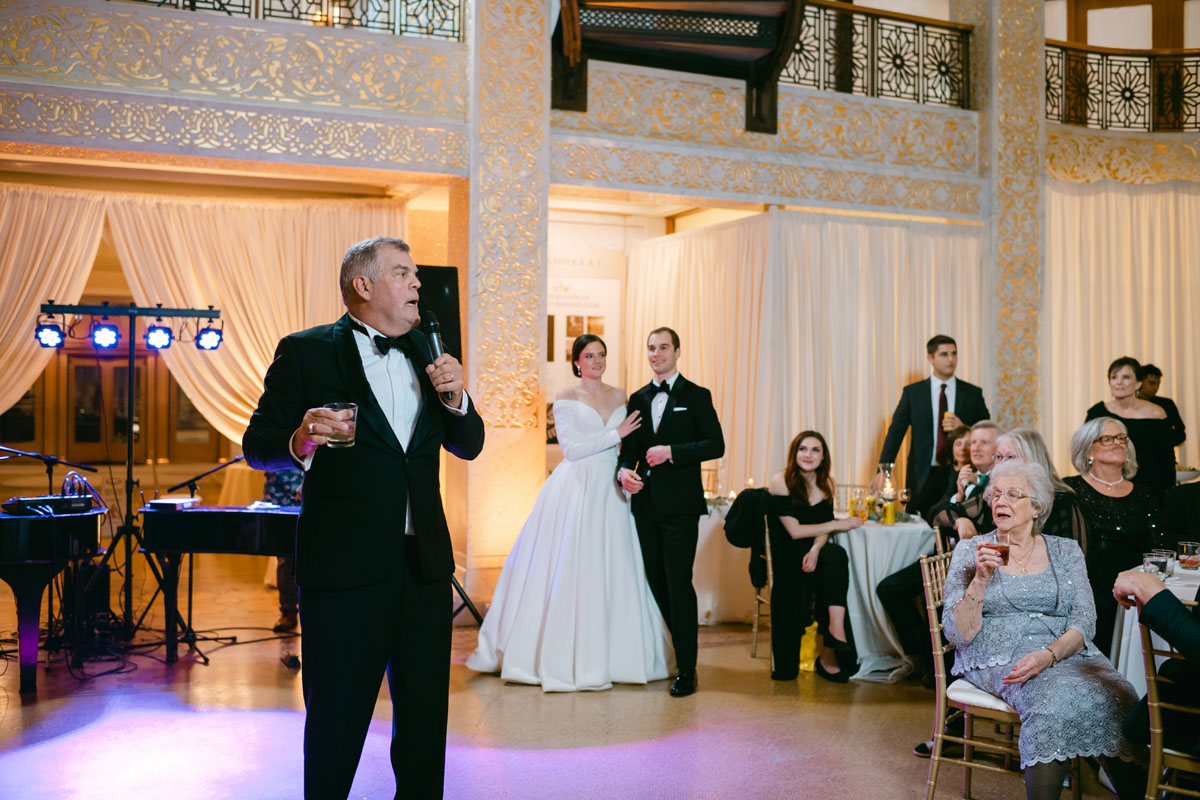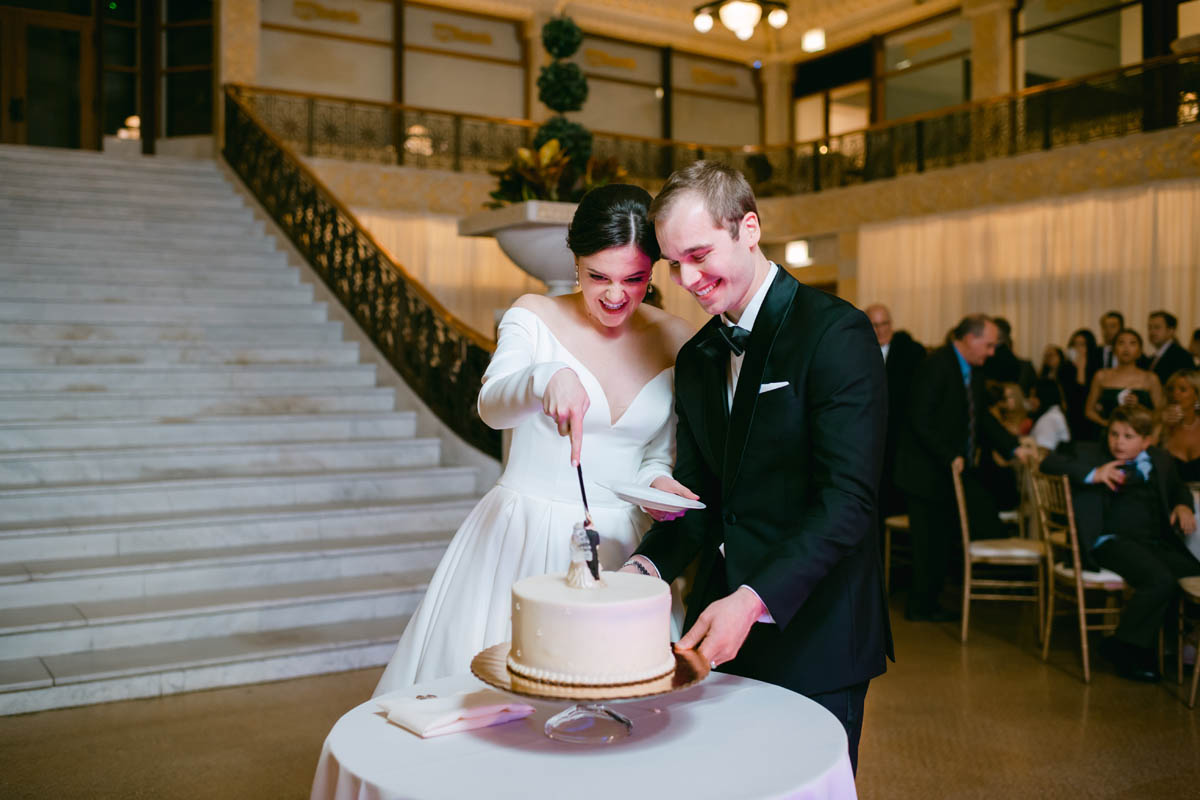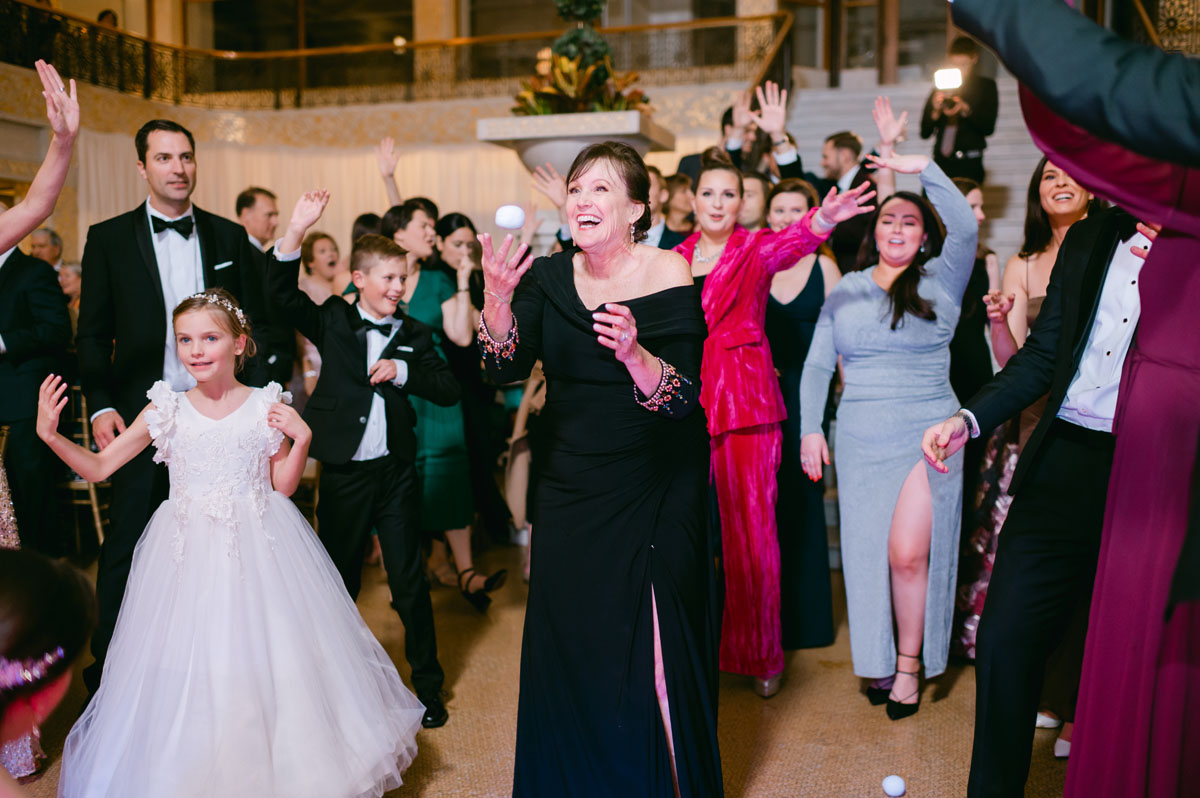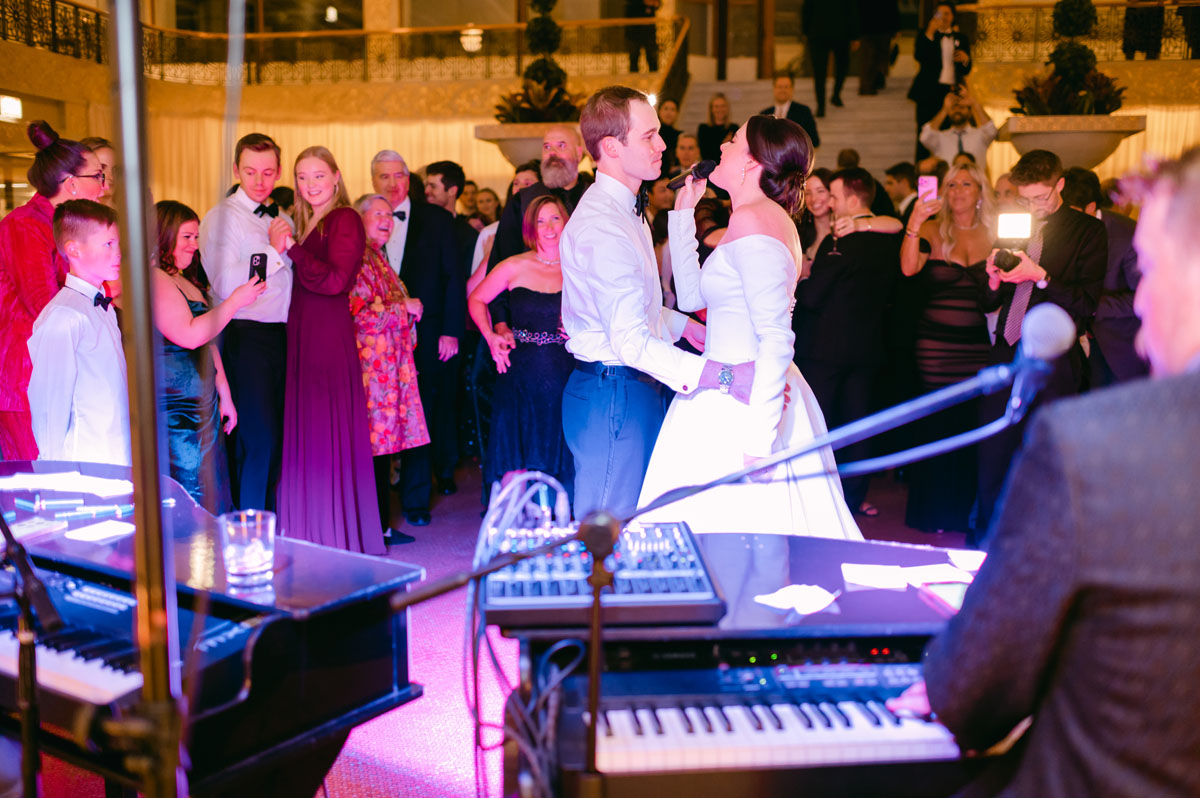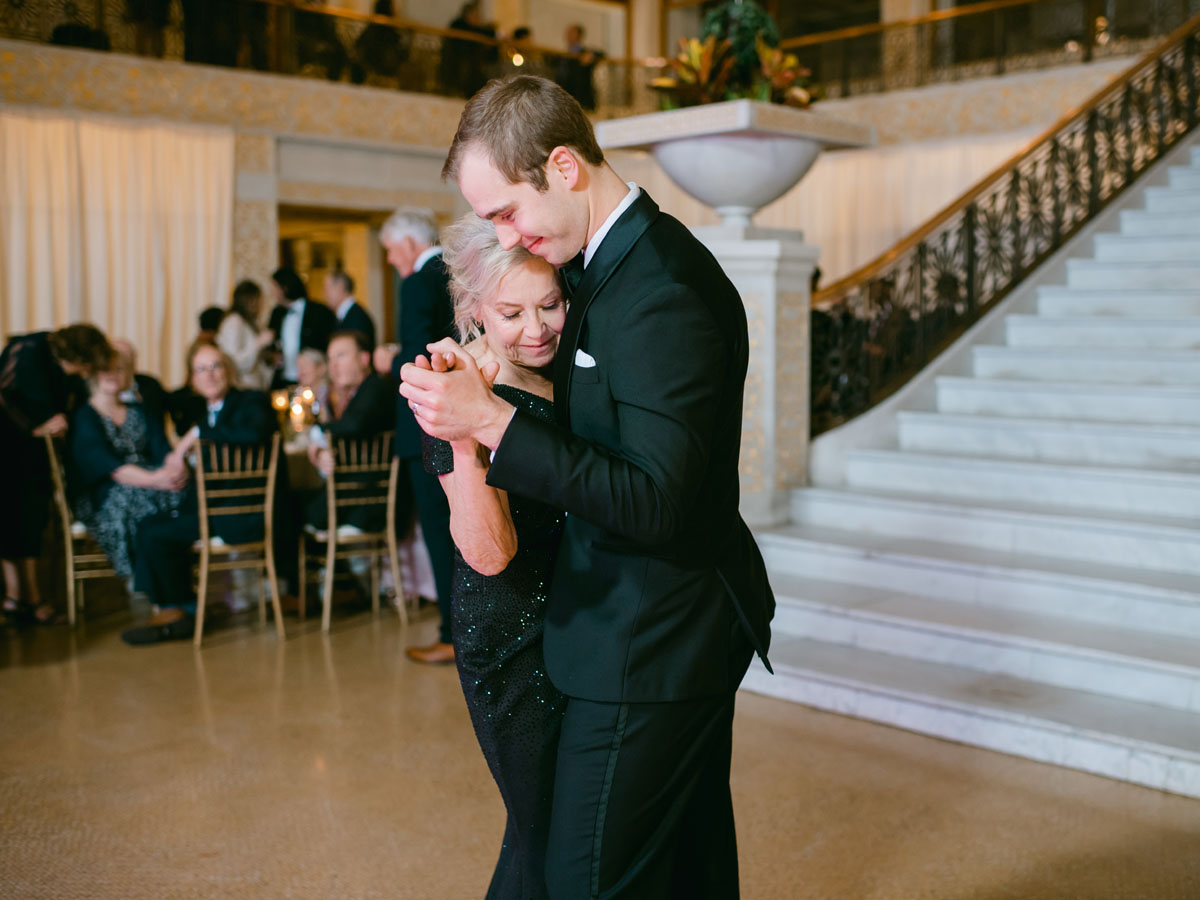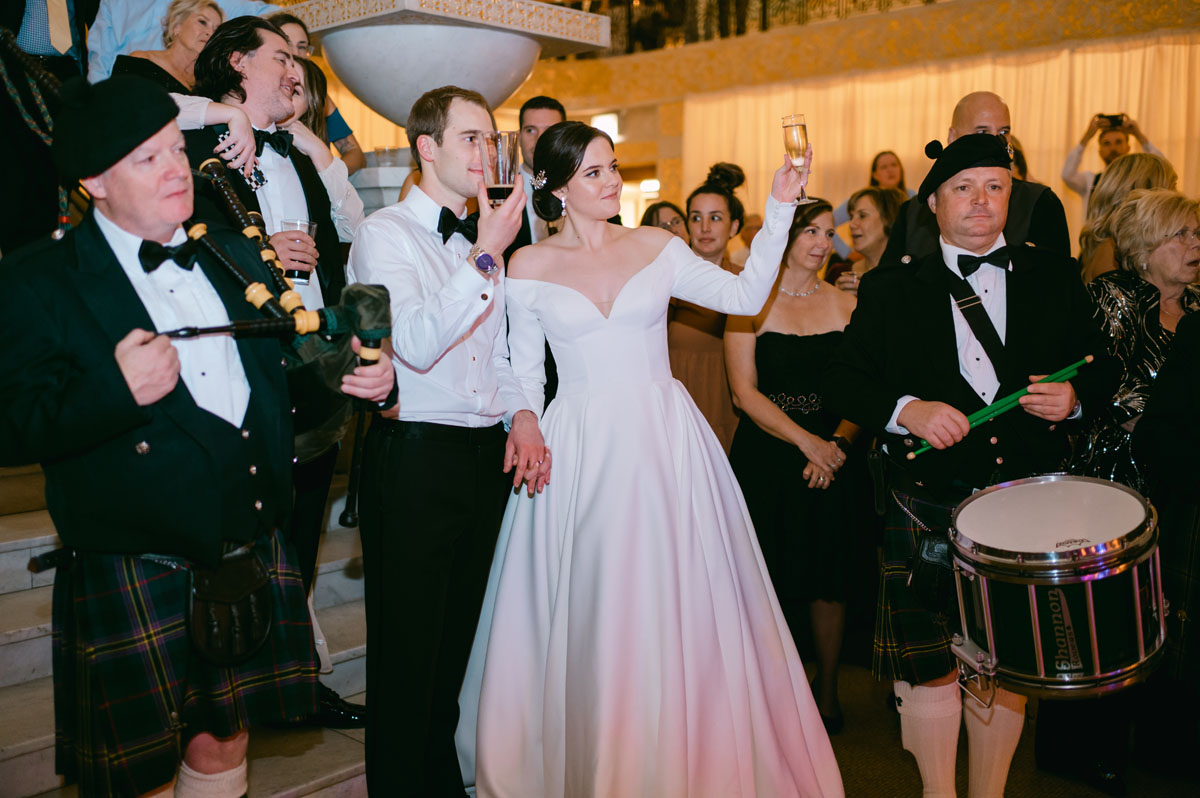 Venue - Rookery Building | Planning - Jewell Events Catering | Dress - Demetrios | Sweets - Sweet Mandy B's | Ceremony - Old St Pat's | Jams - Felix & Fingers