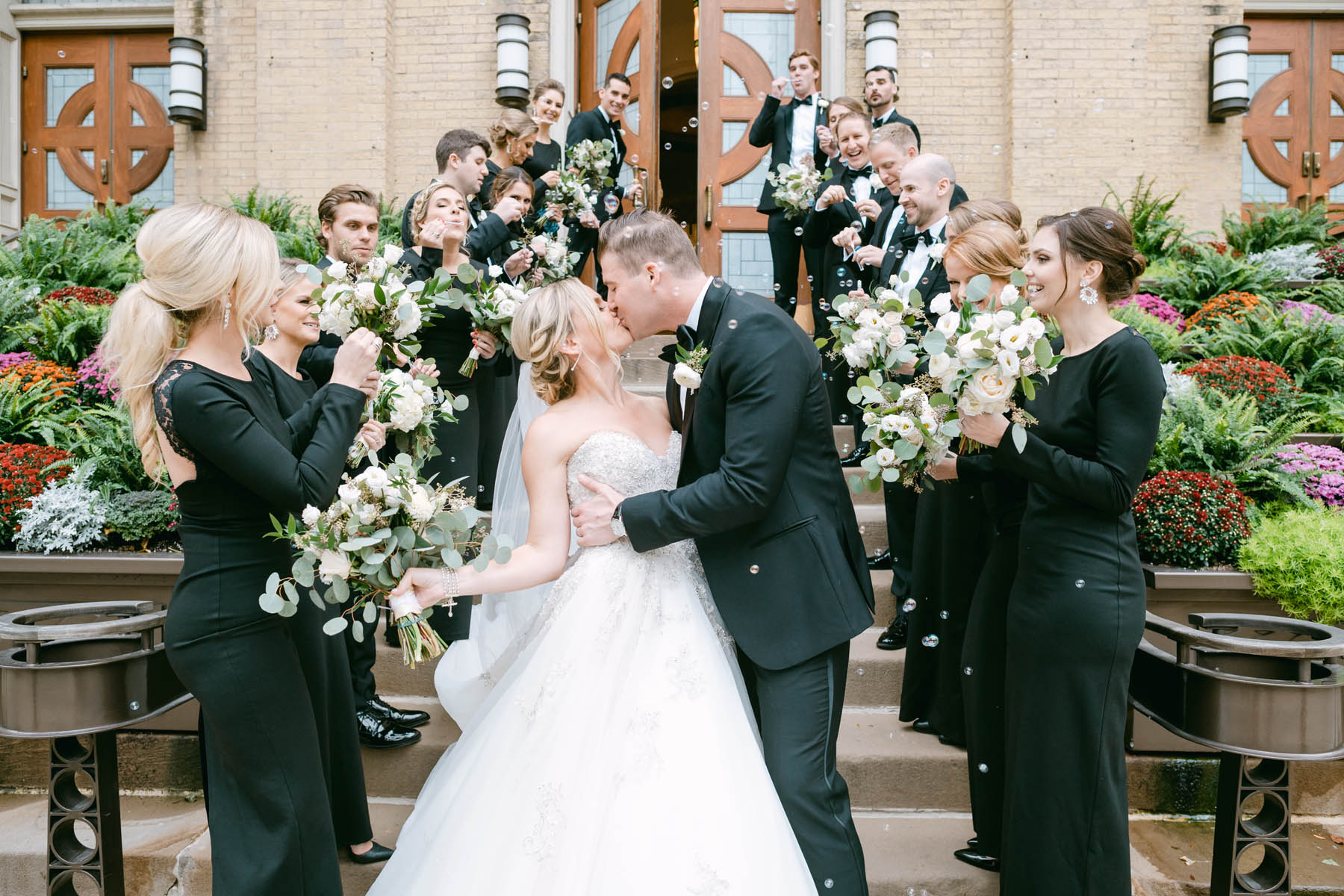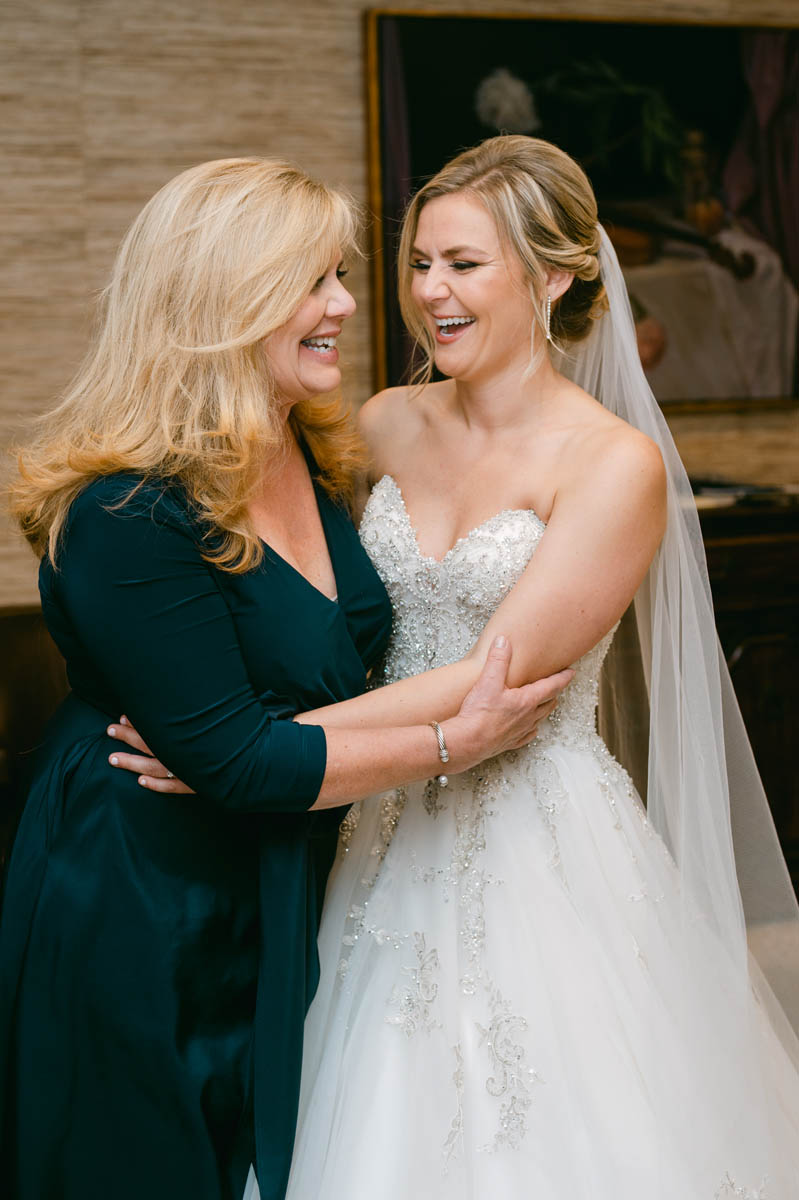 Colleen & Tim's Union League Club Wedding was an Irish celebration of love and family.
Getting ready with her bride crew, Colleen spent her wedding morning getting glammed up and toasting her bridesmaids. Since Tim played basketball at Loras College, no morning would be complete without a quick basketball game with his groomsmen. But, he did clean up nicely!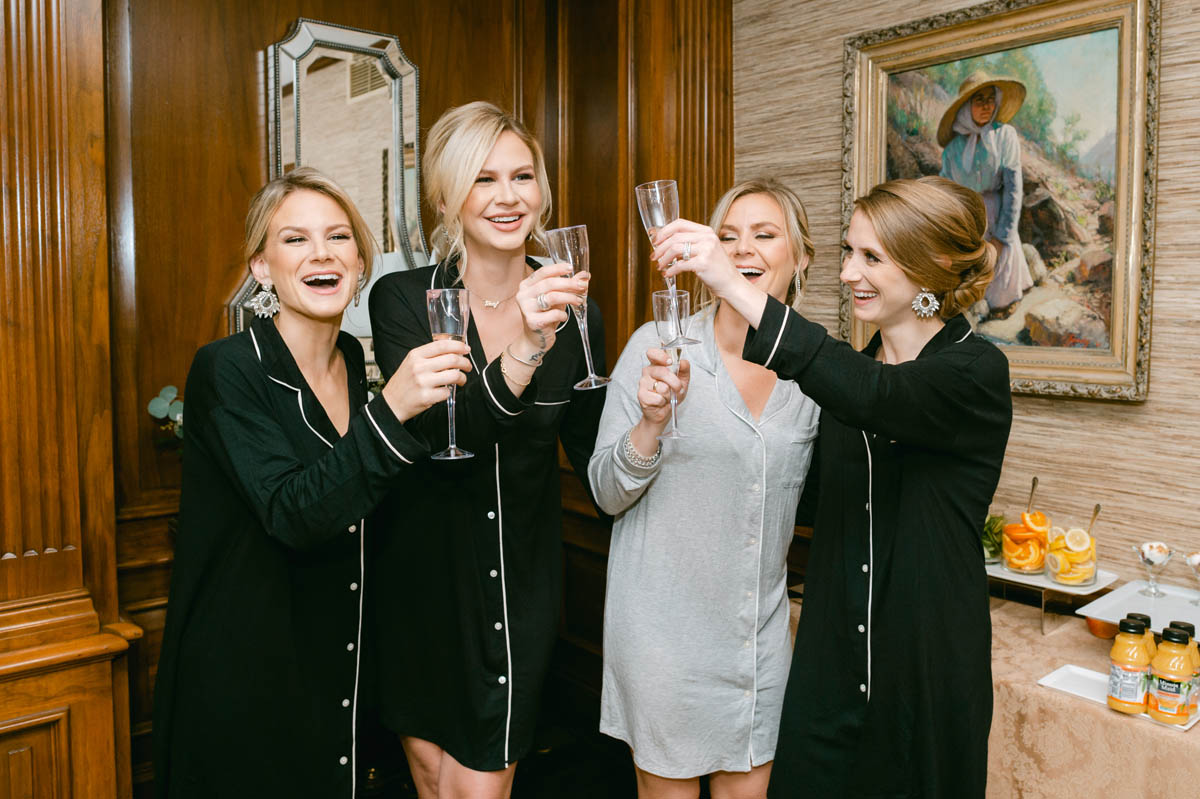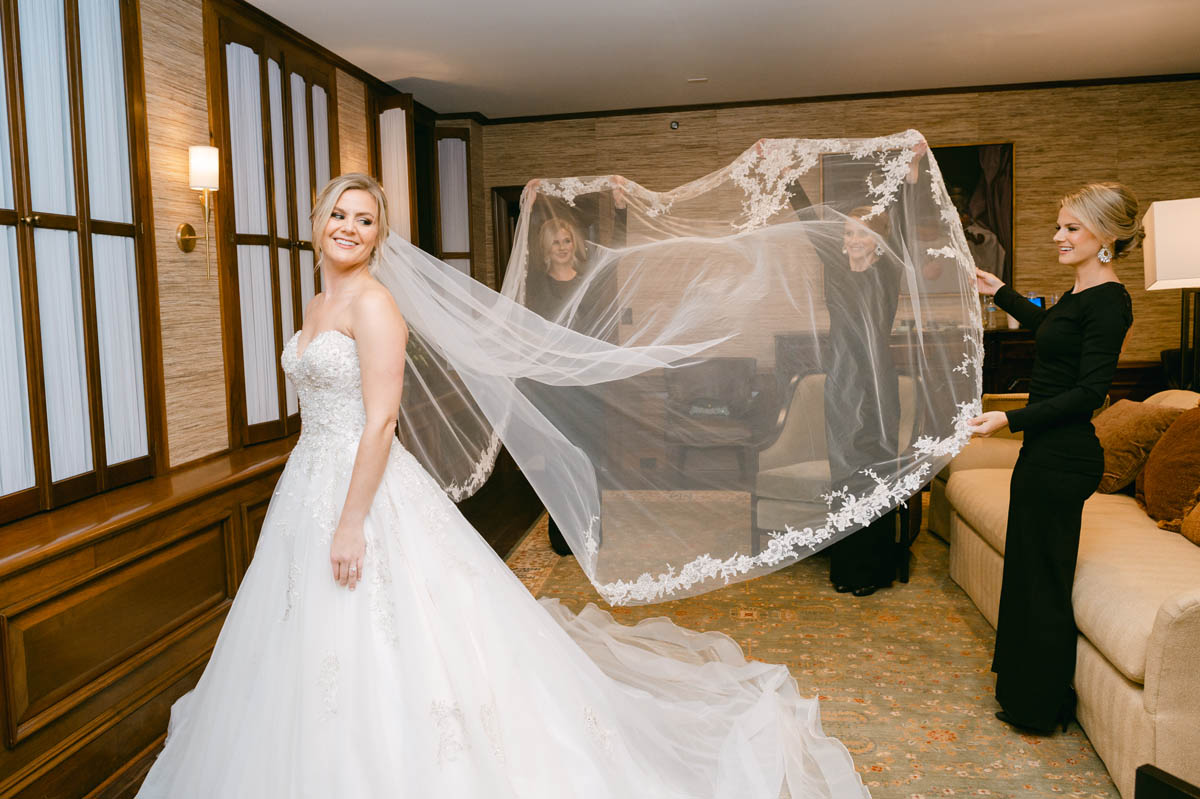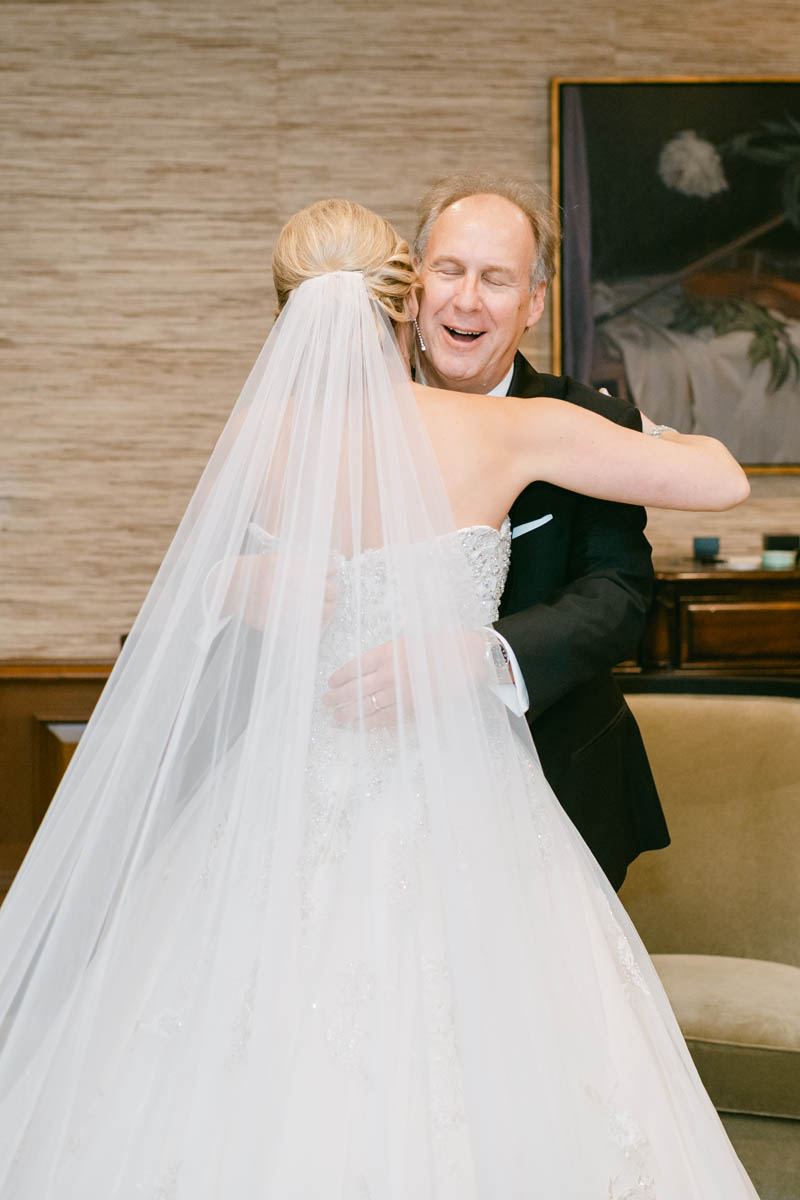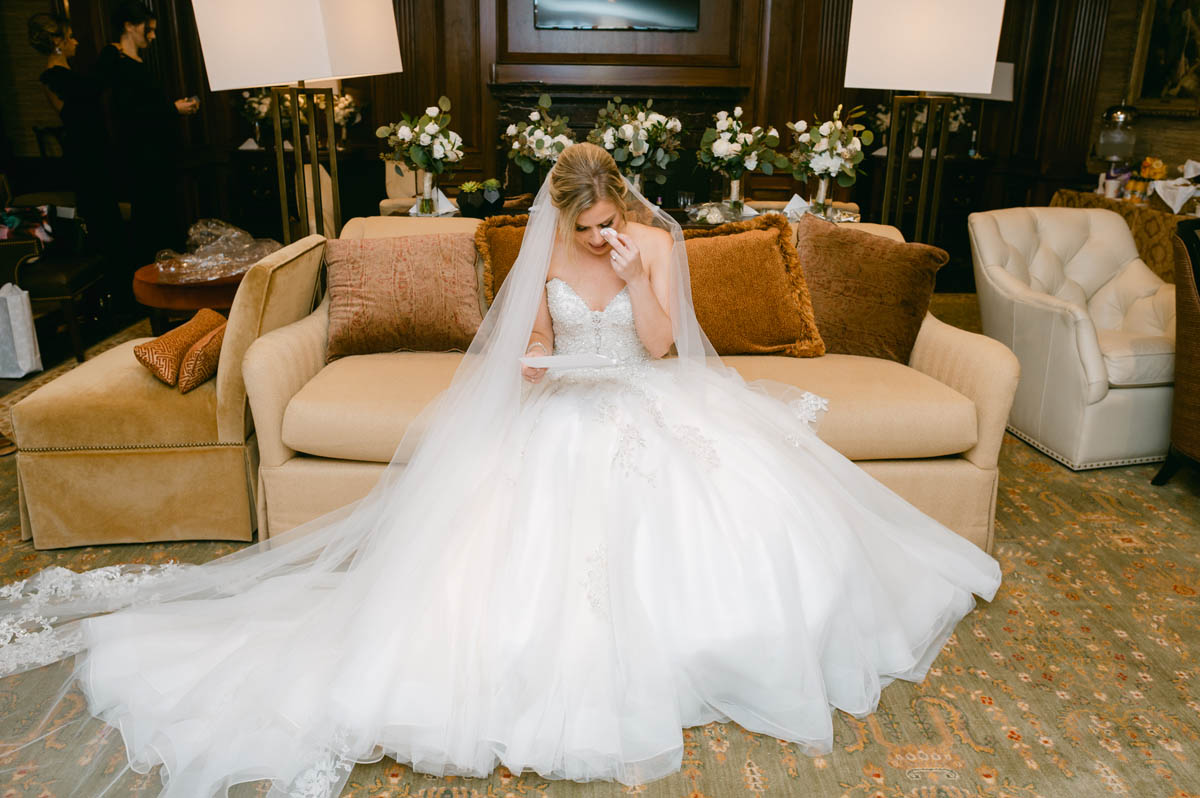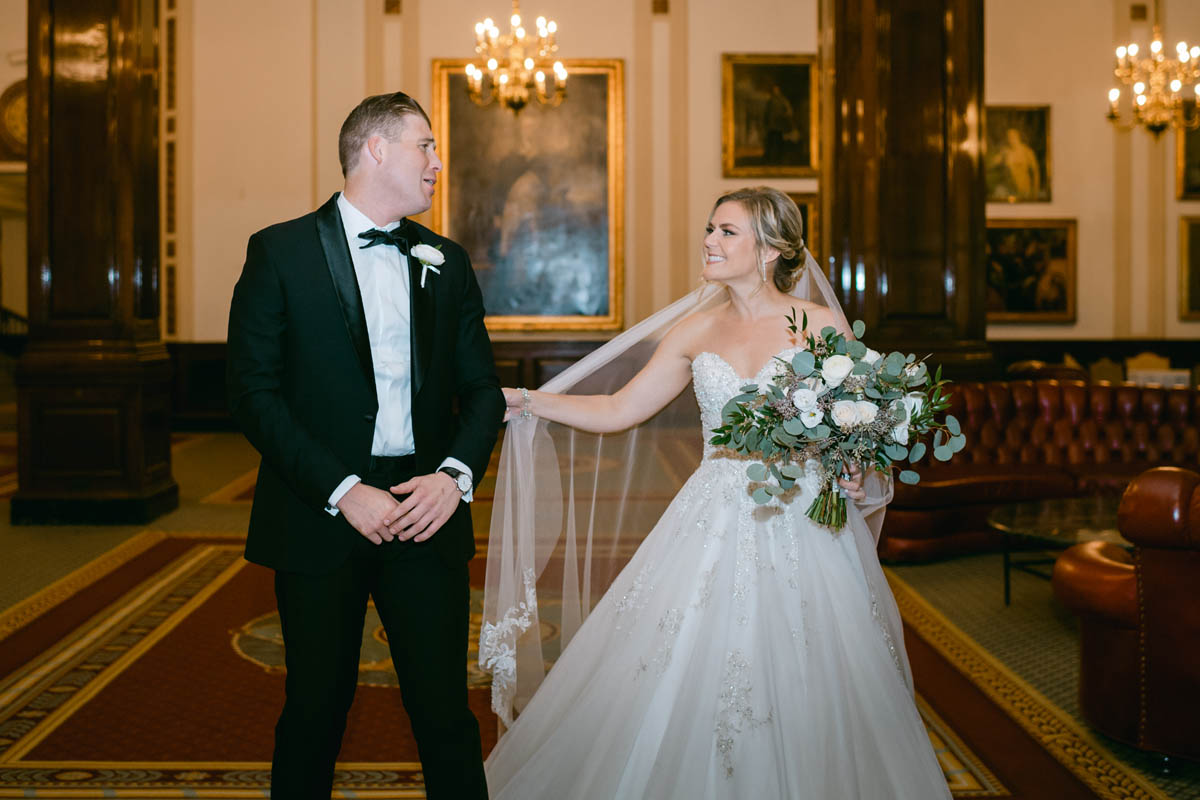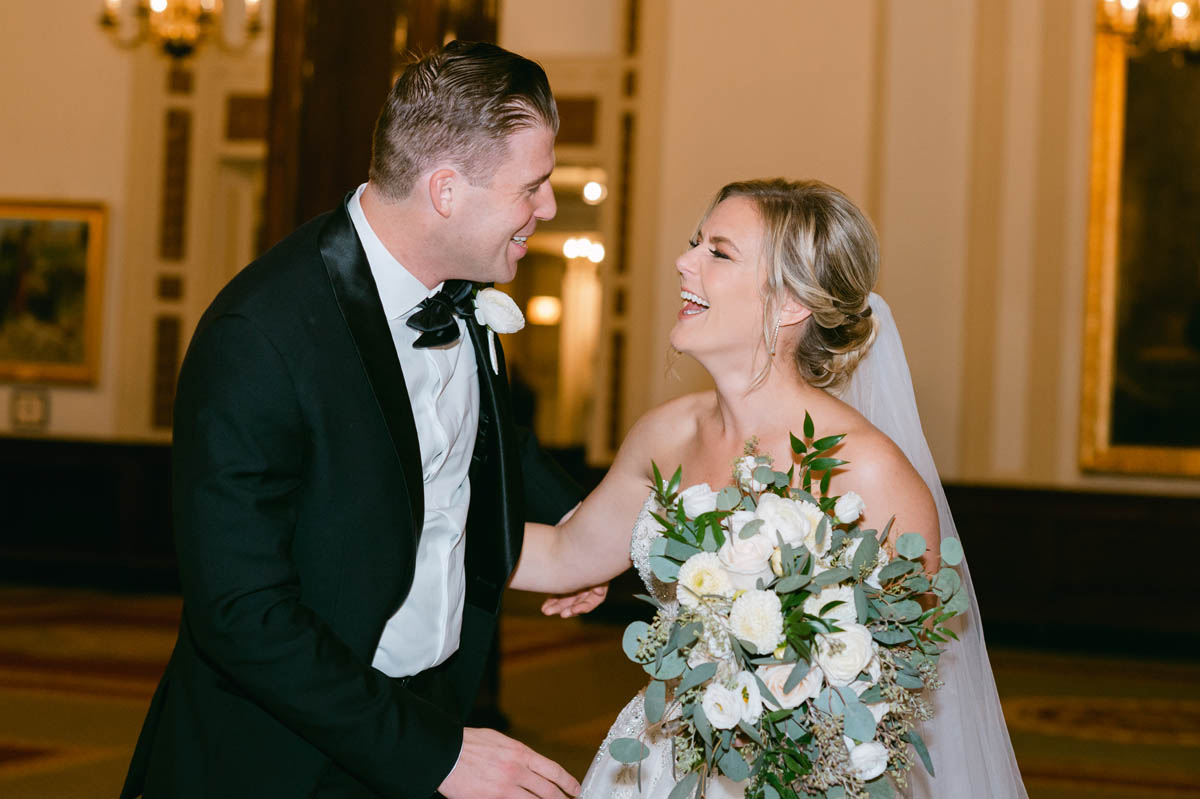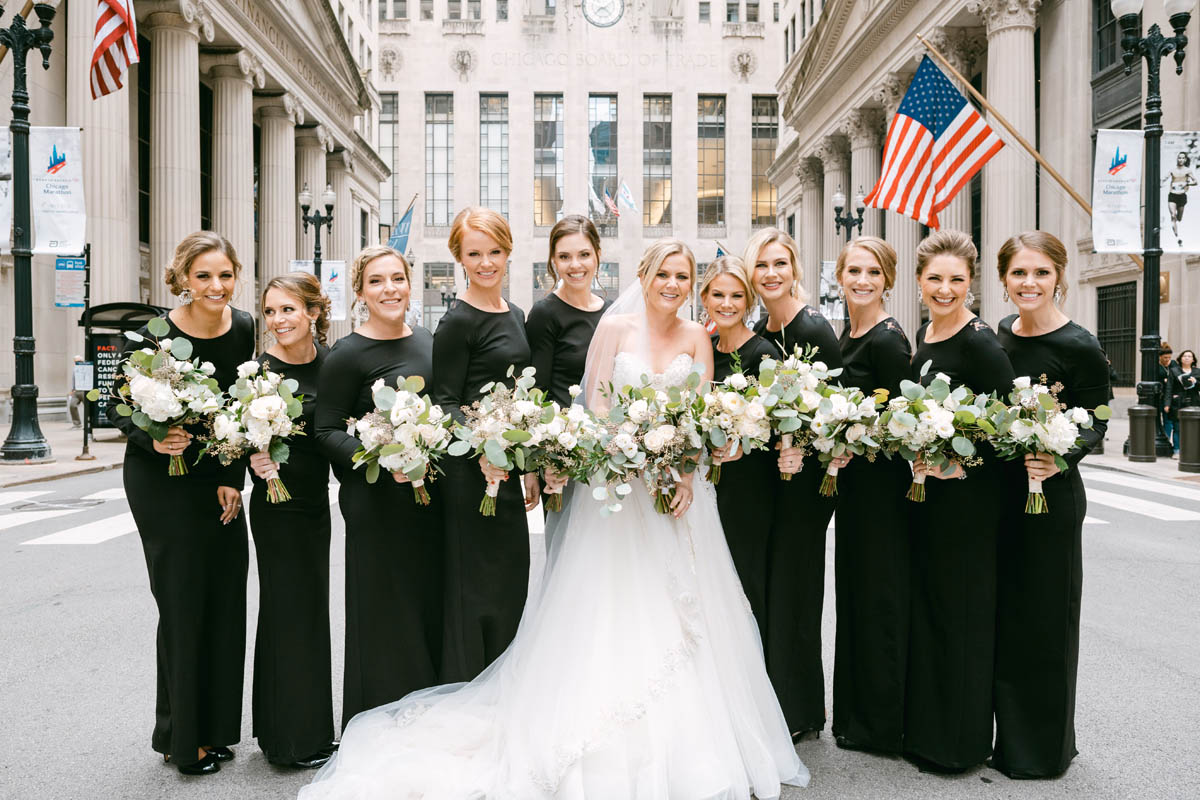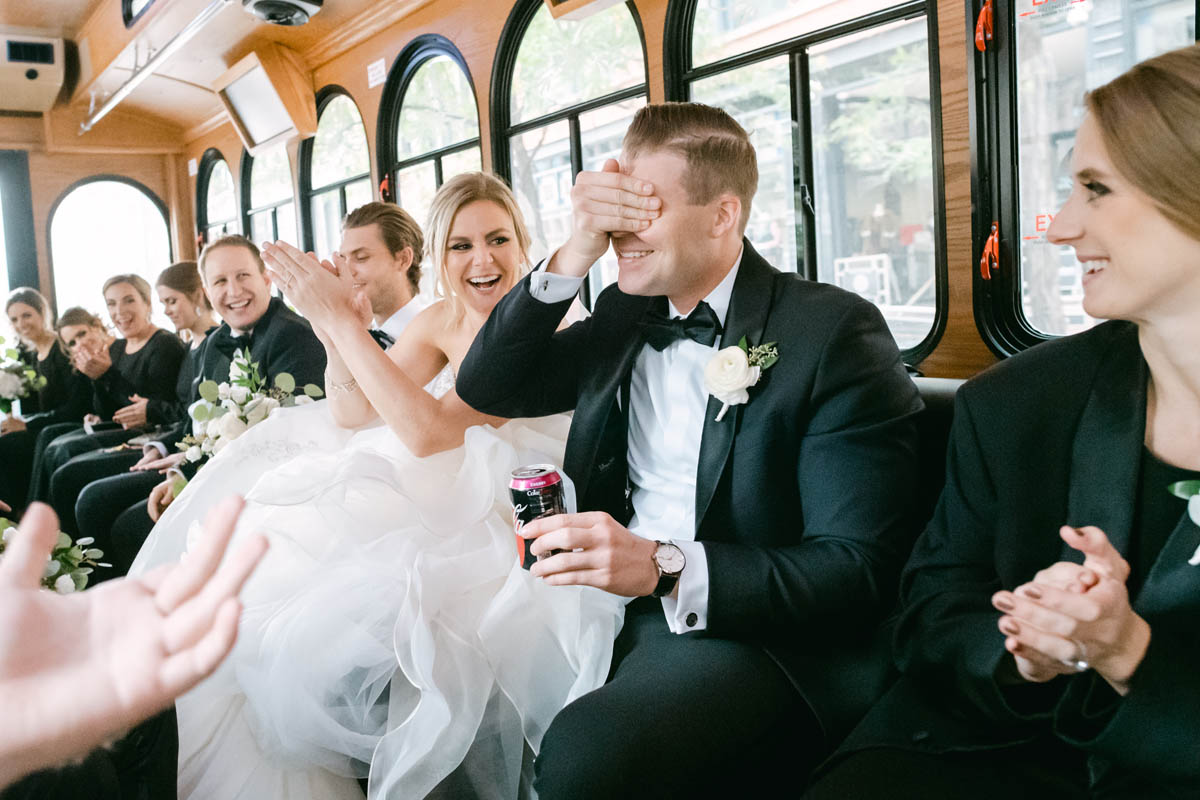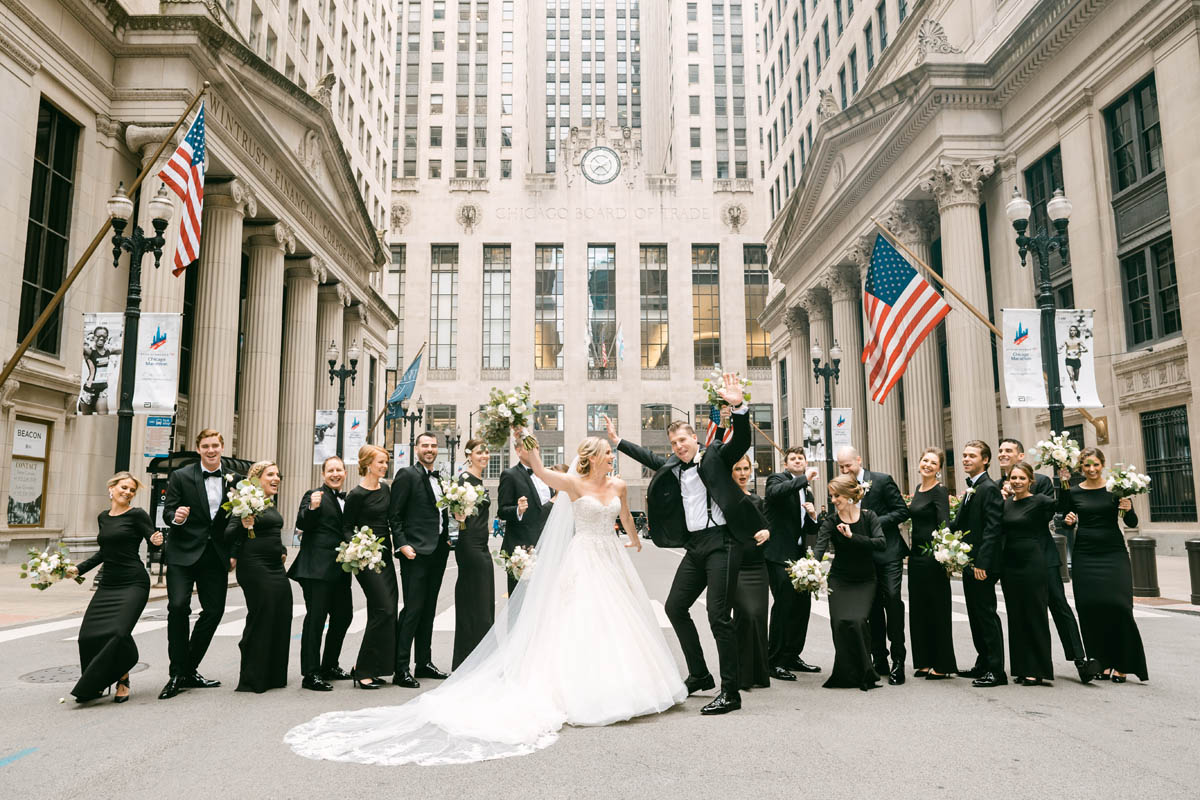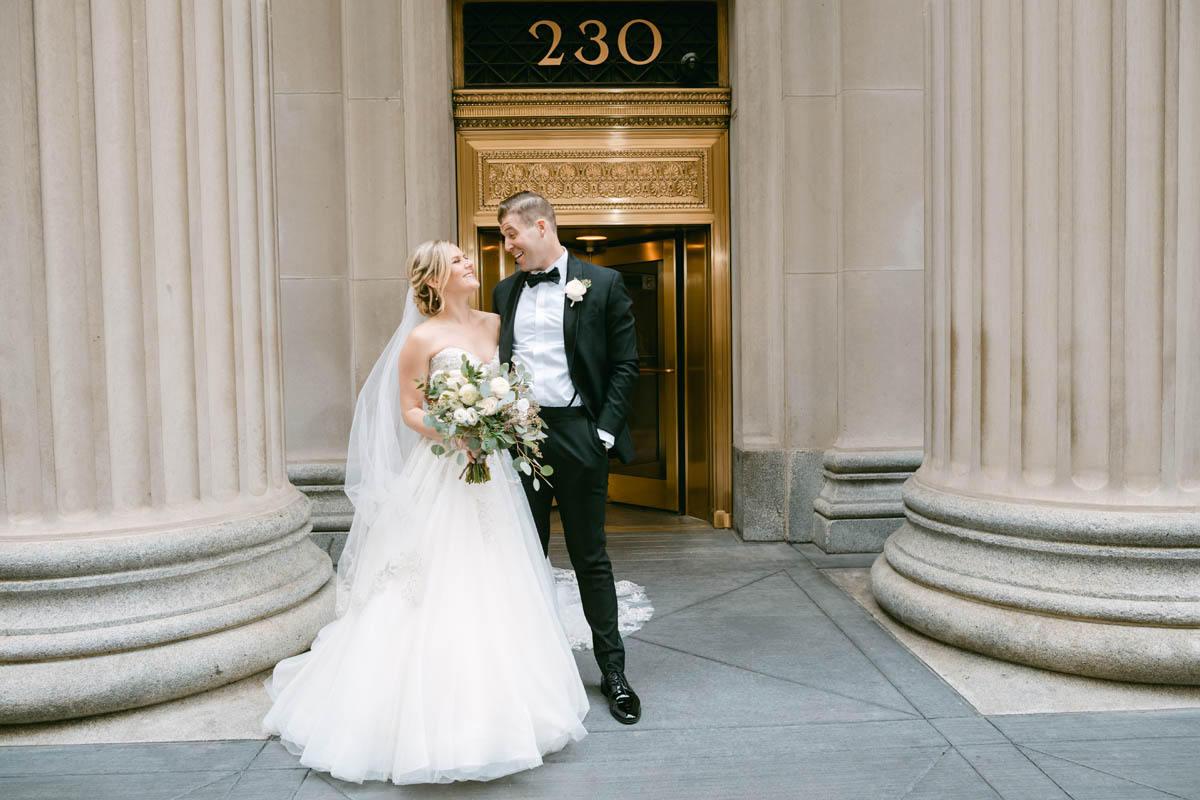 Tim first saw Colleen in her gorgeous ball gown at the Union League Club of Chicago wedding. She looked stunning! Although, I think she could have been wearing a trash bag and Tim would have been blown away. Then it was off for some photos by the Board of Trade and then to their Old St Pat's wedding ceremony.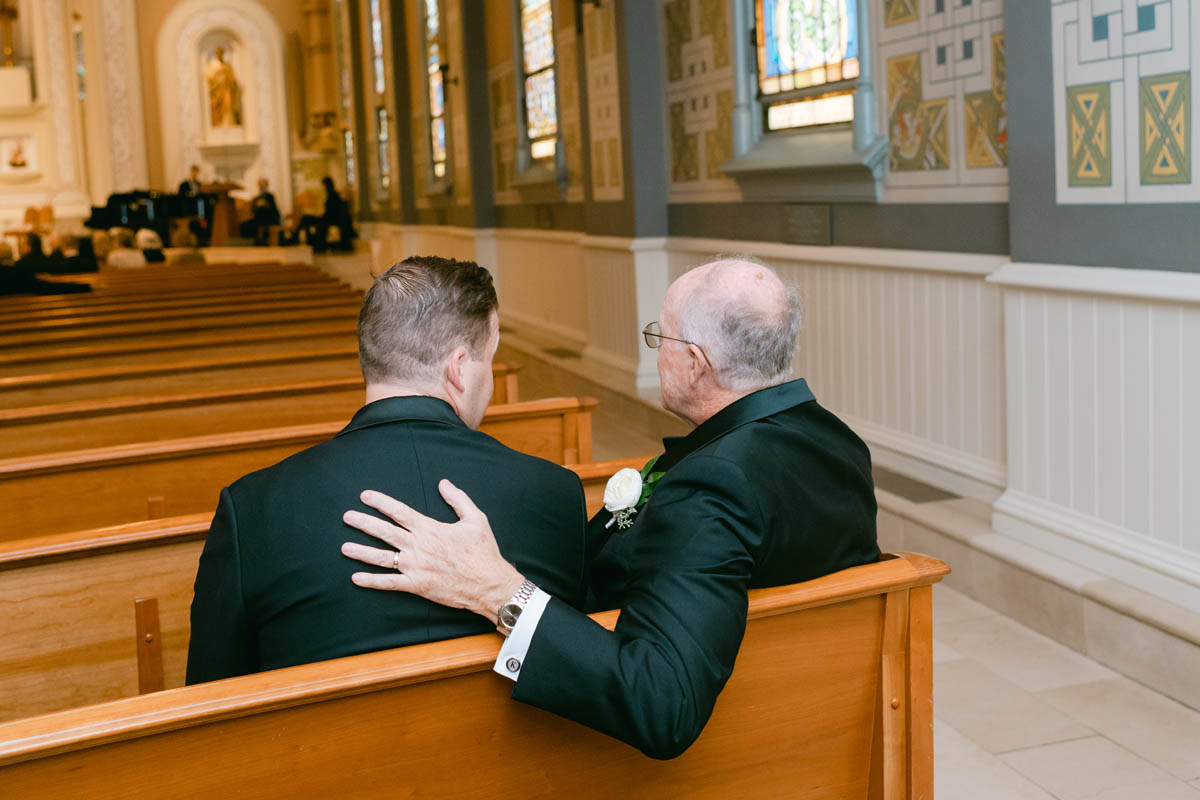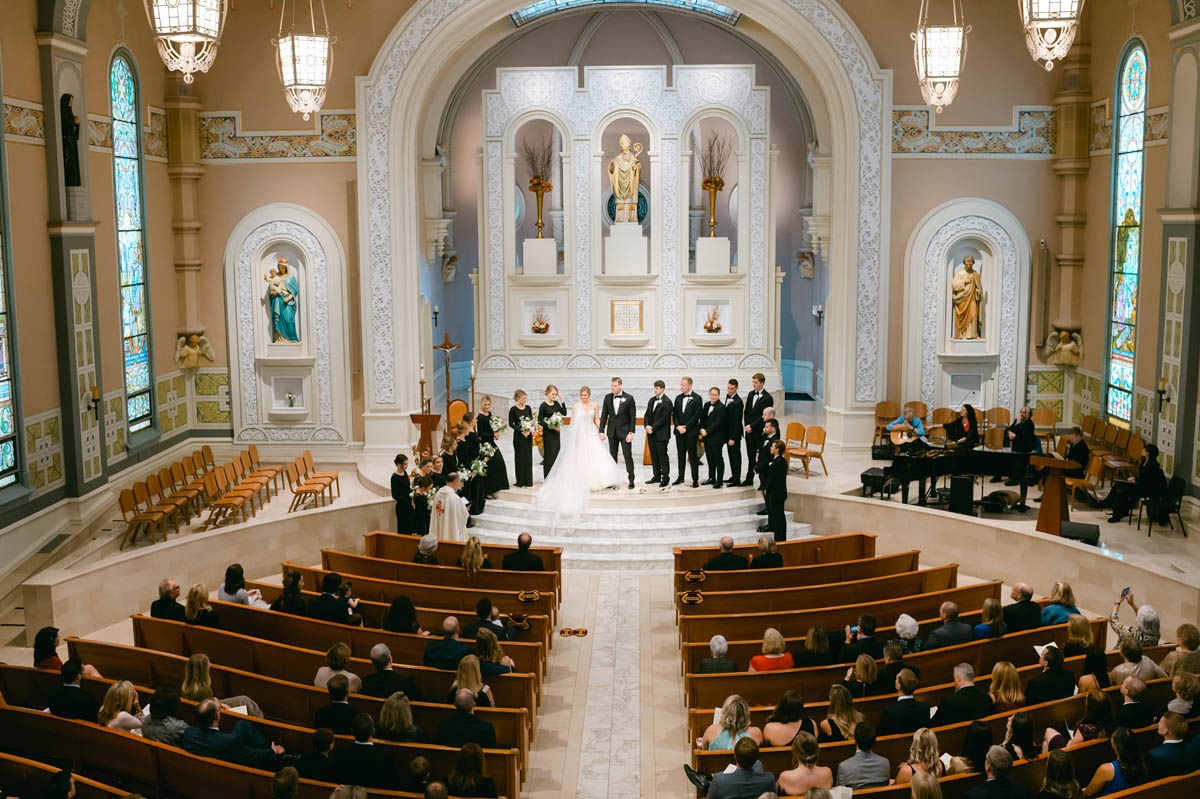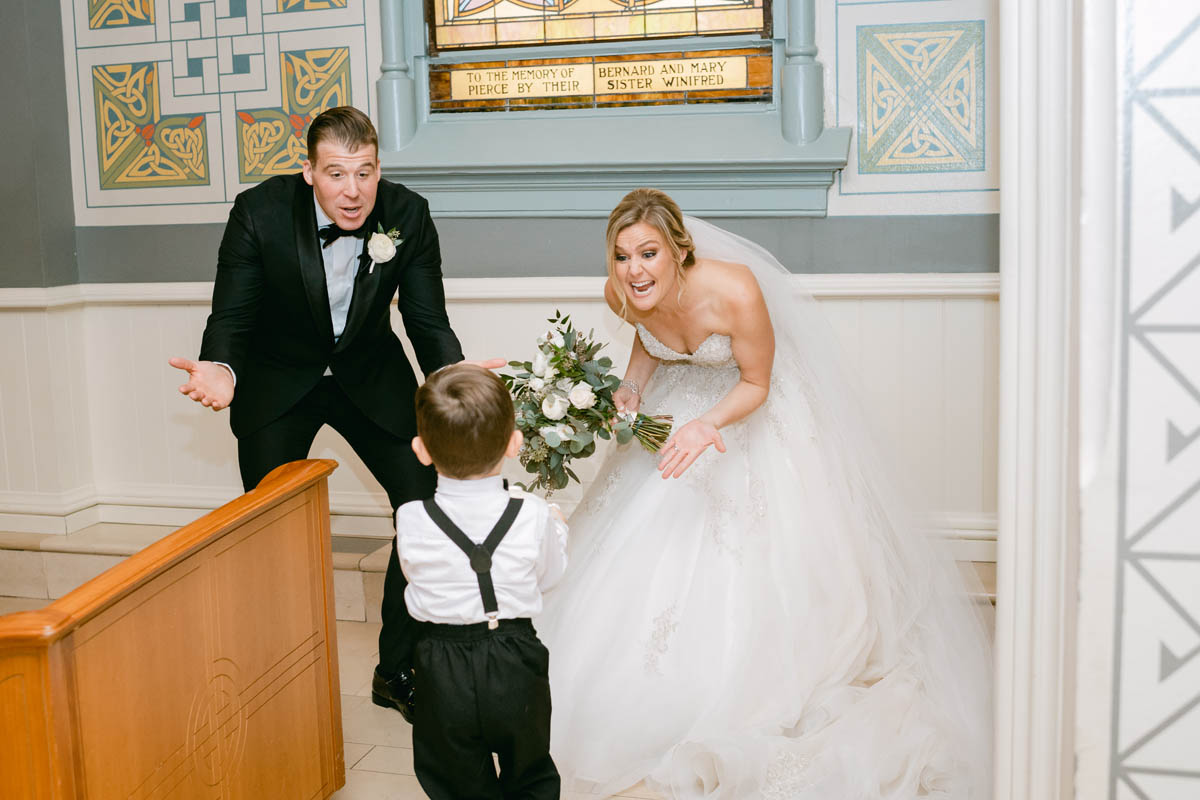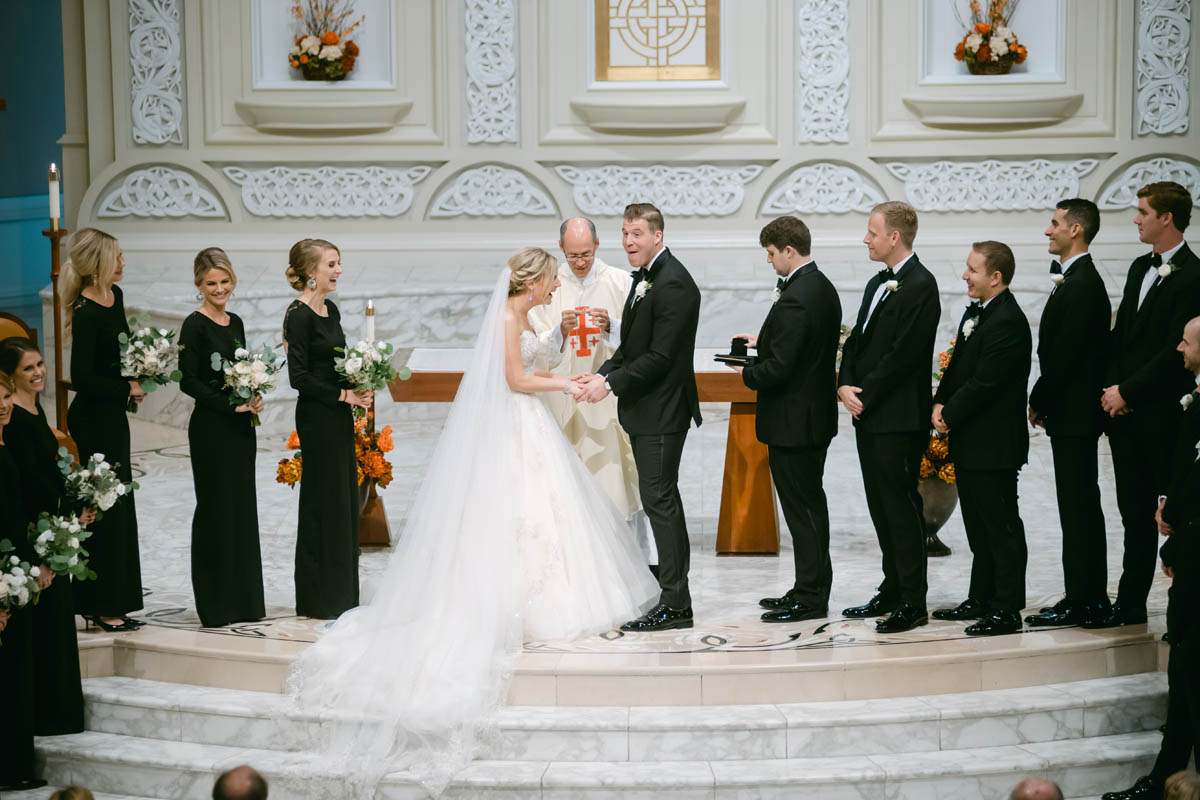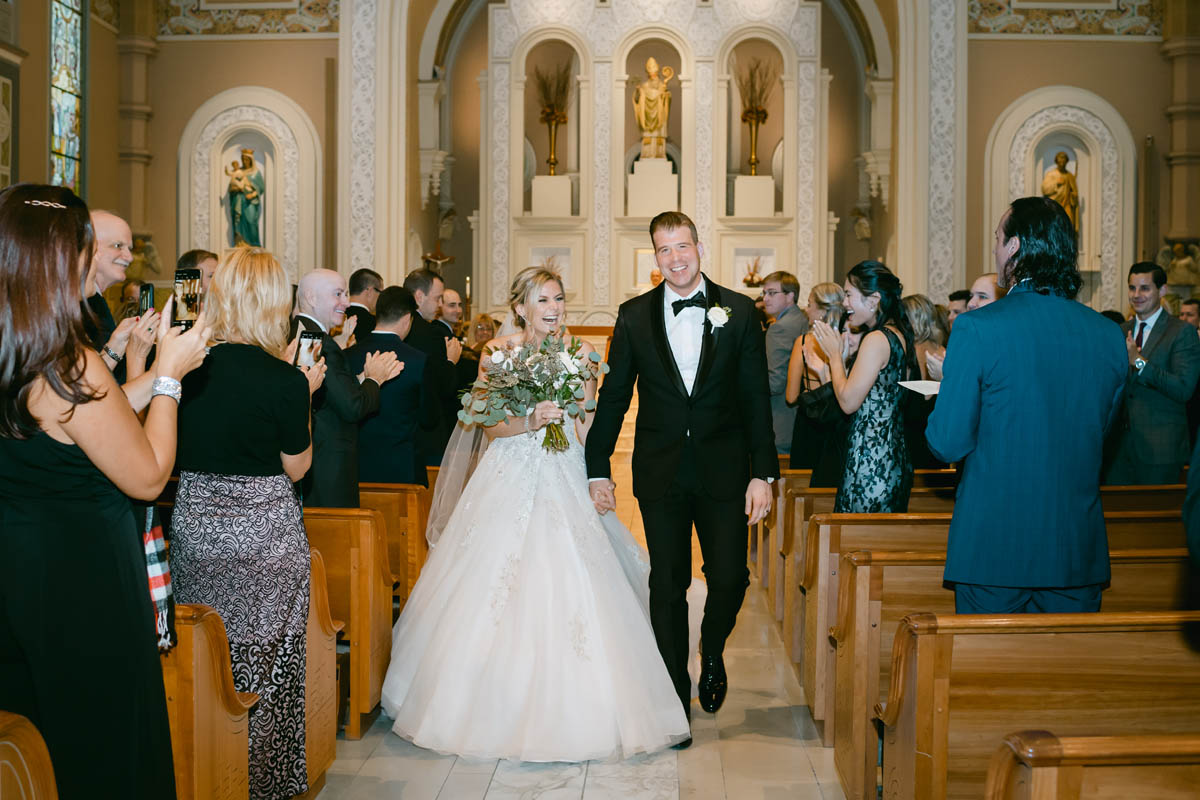 Before the ceremony, Tim and his Dad had a private moment together. Your wedding day, but especially the moments before the ceremony are full of such emotion. It's these moments that are so lovely to share with your parents.
As Irish musicians played, Colleen walked down the aisle with her Dad to her swooning groom. With a few nervous laughs throughout the ceremony, they were officially Mr & Mrs. Some of Colleen's students came to the ceremony and she was so surprised and excited to see them.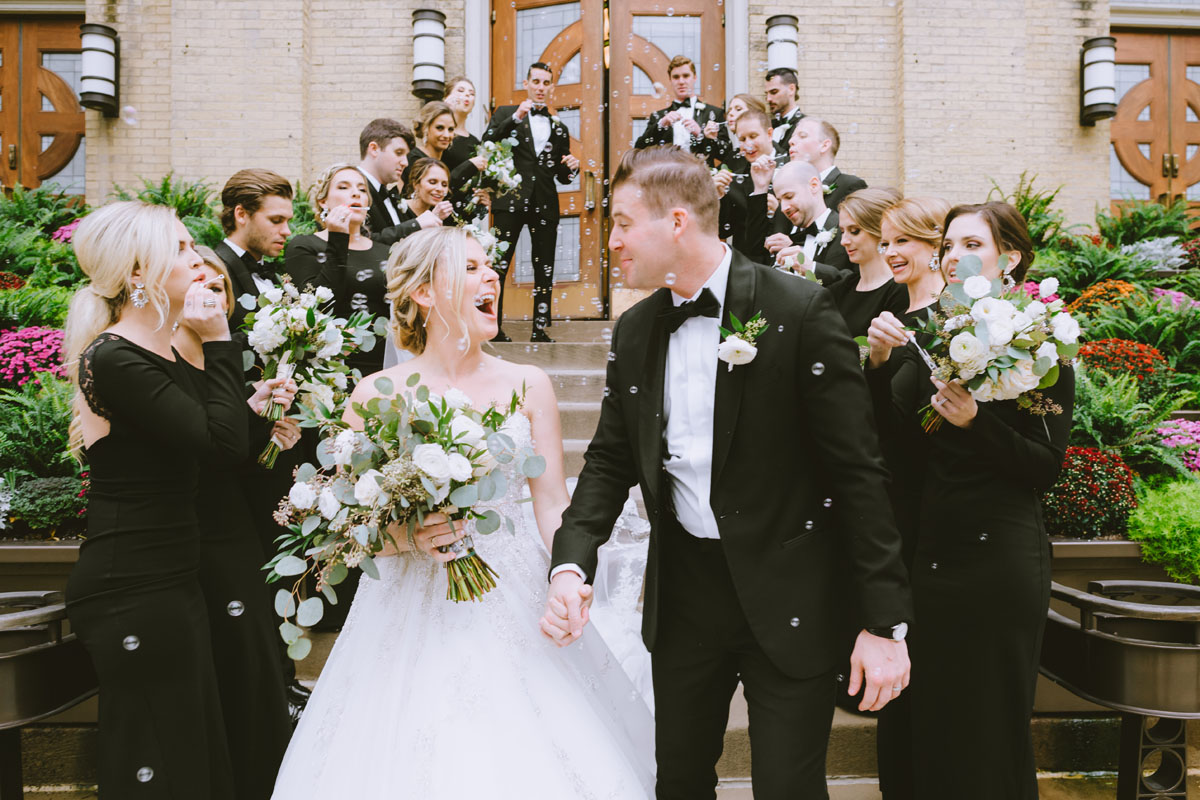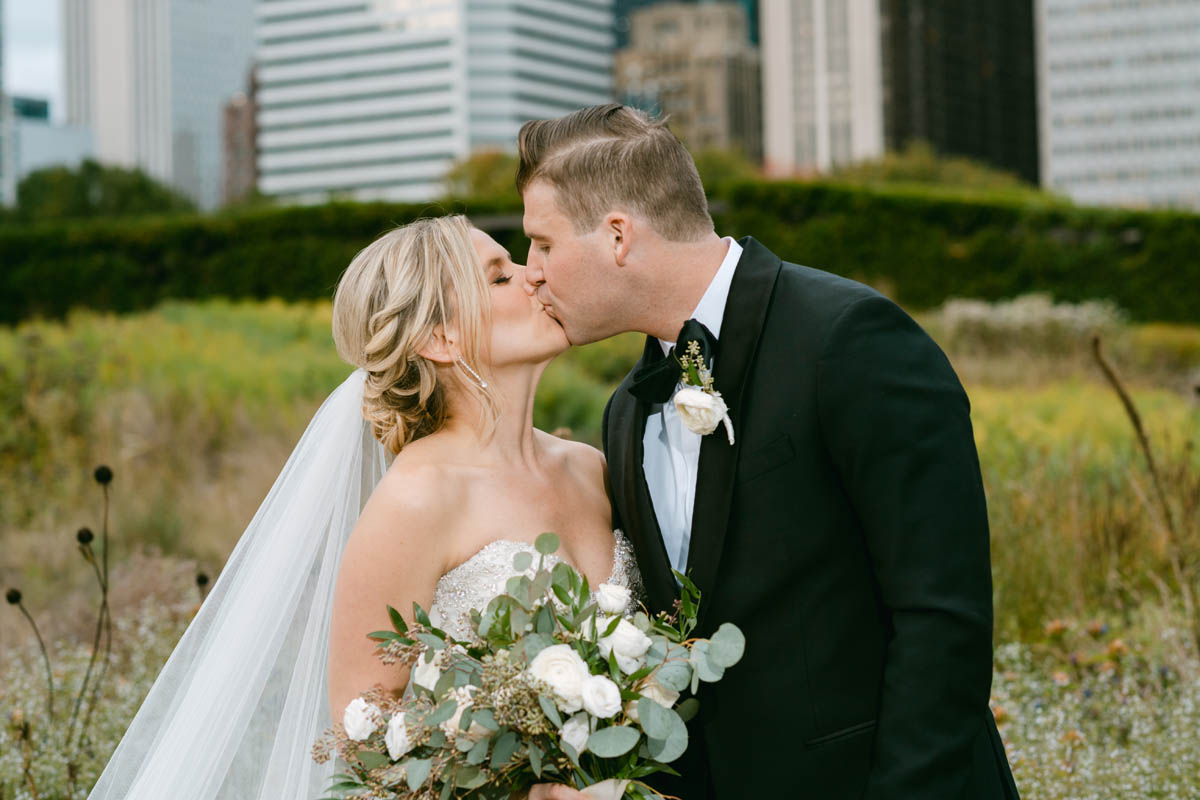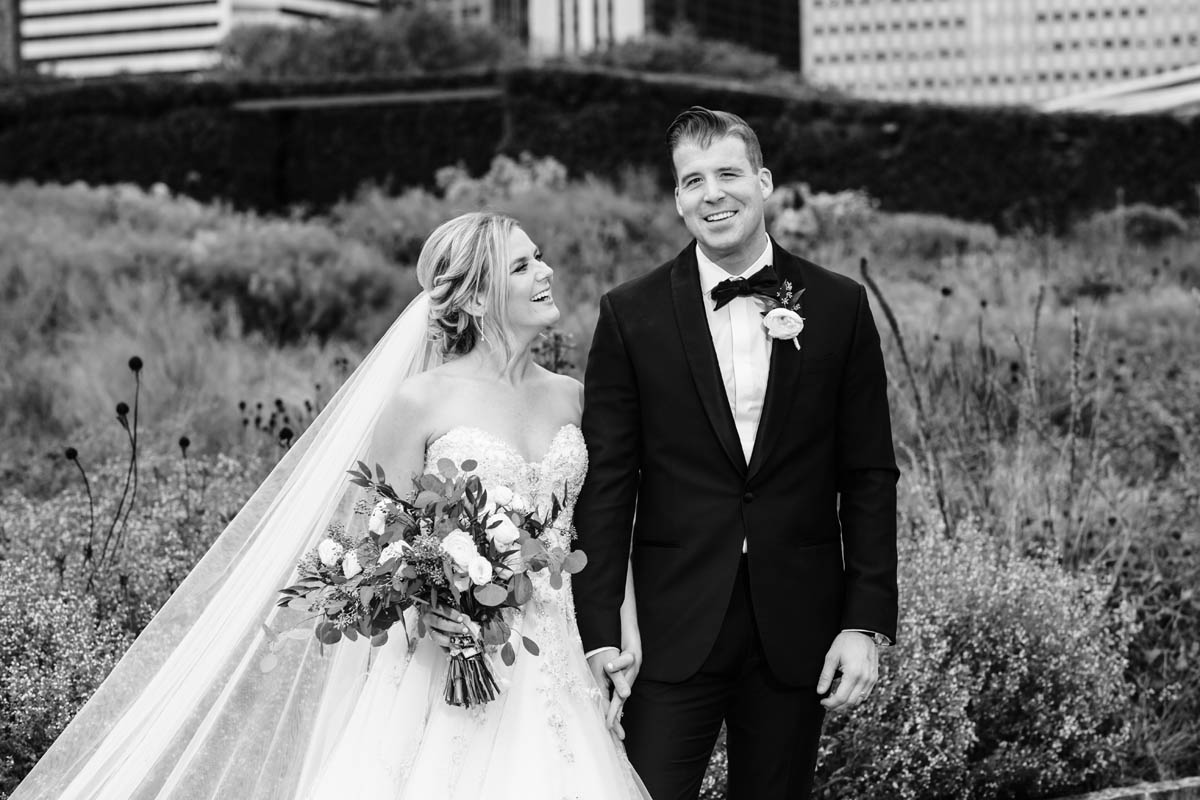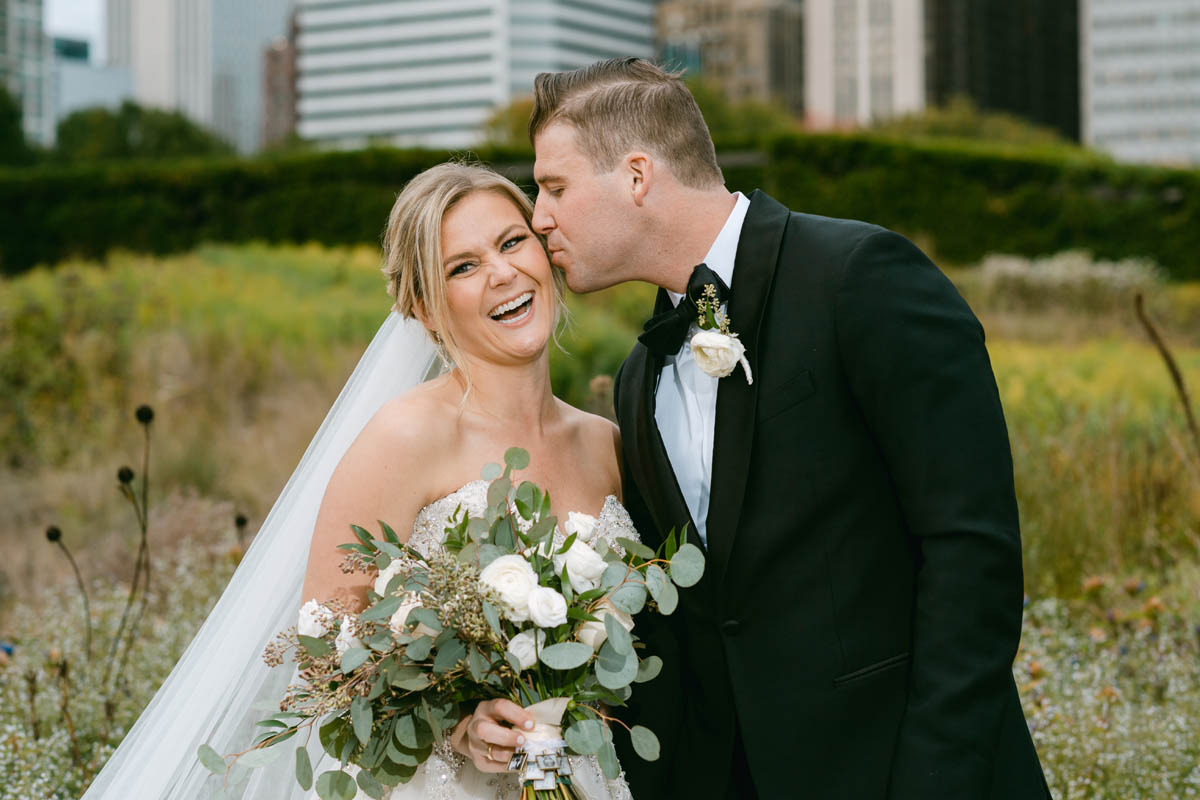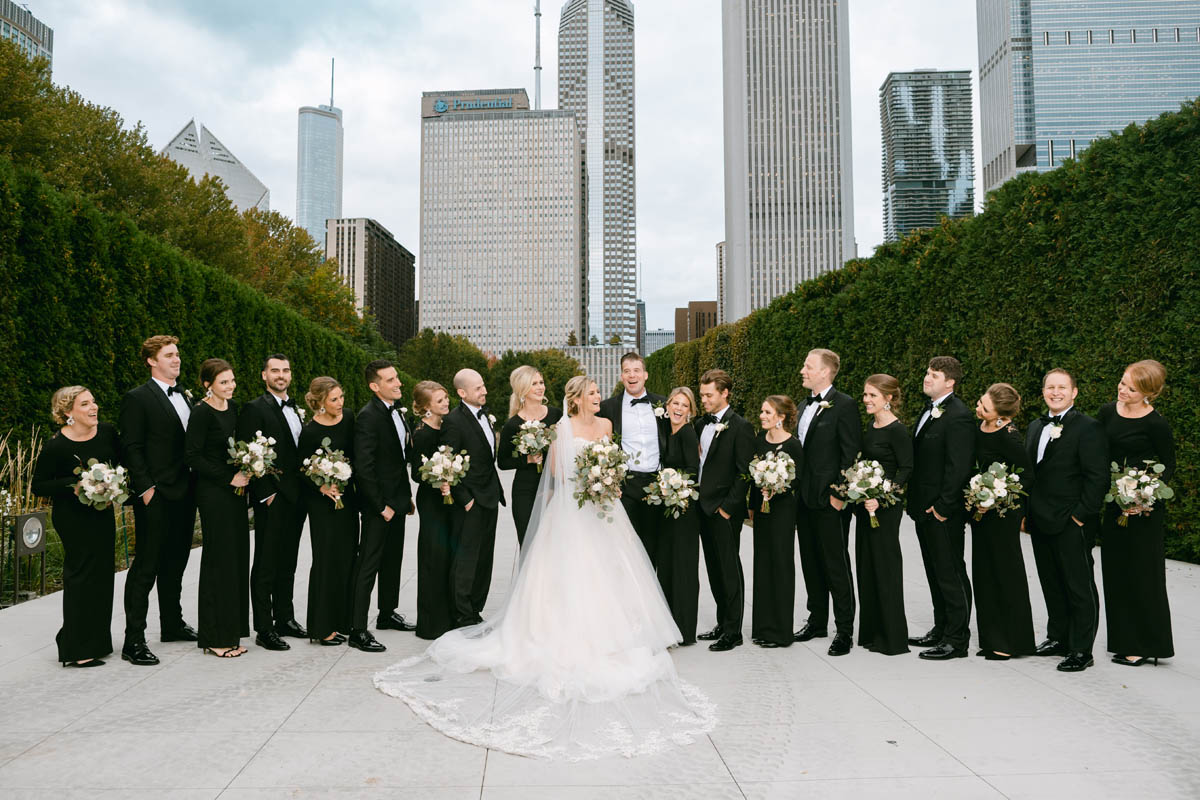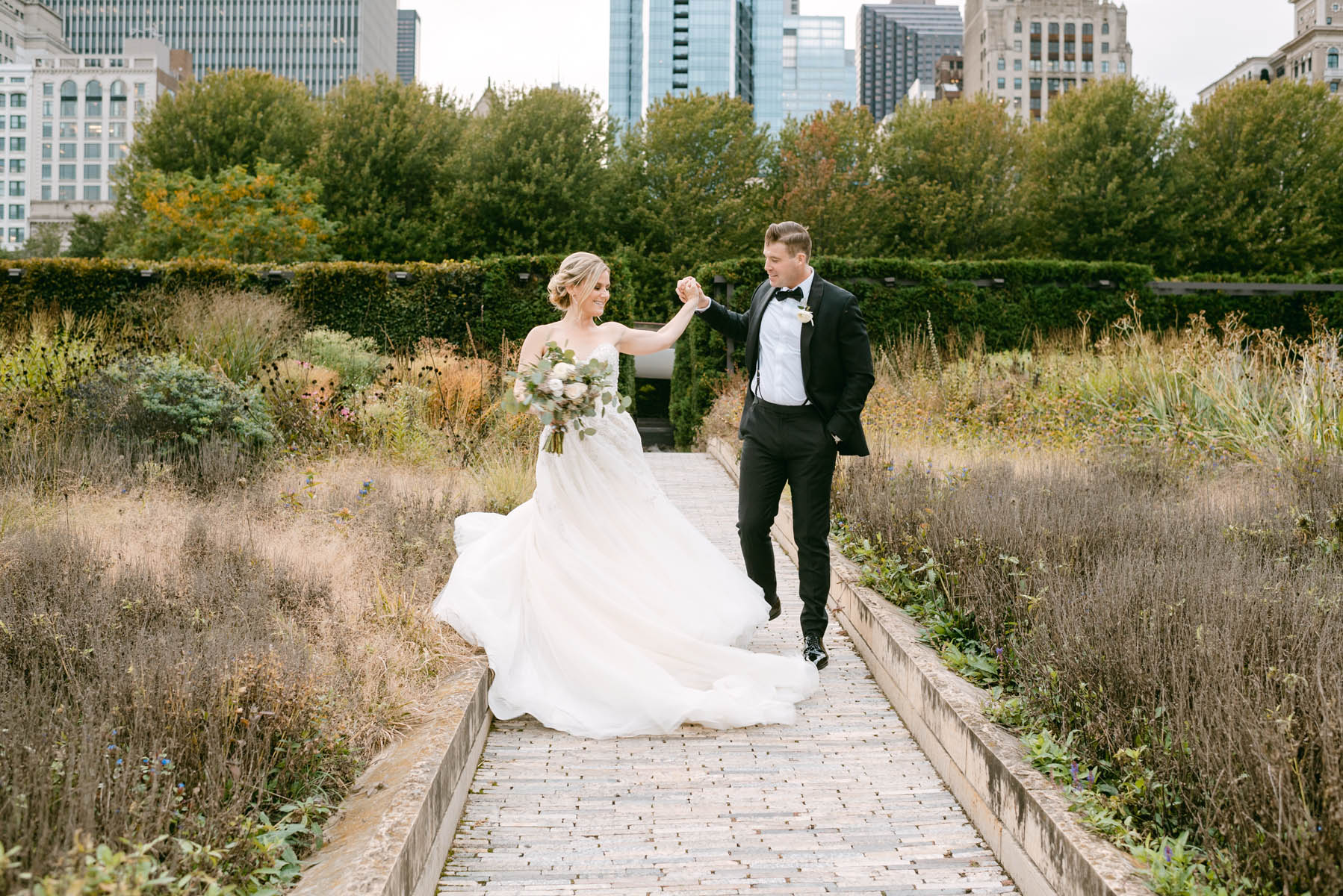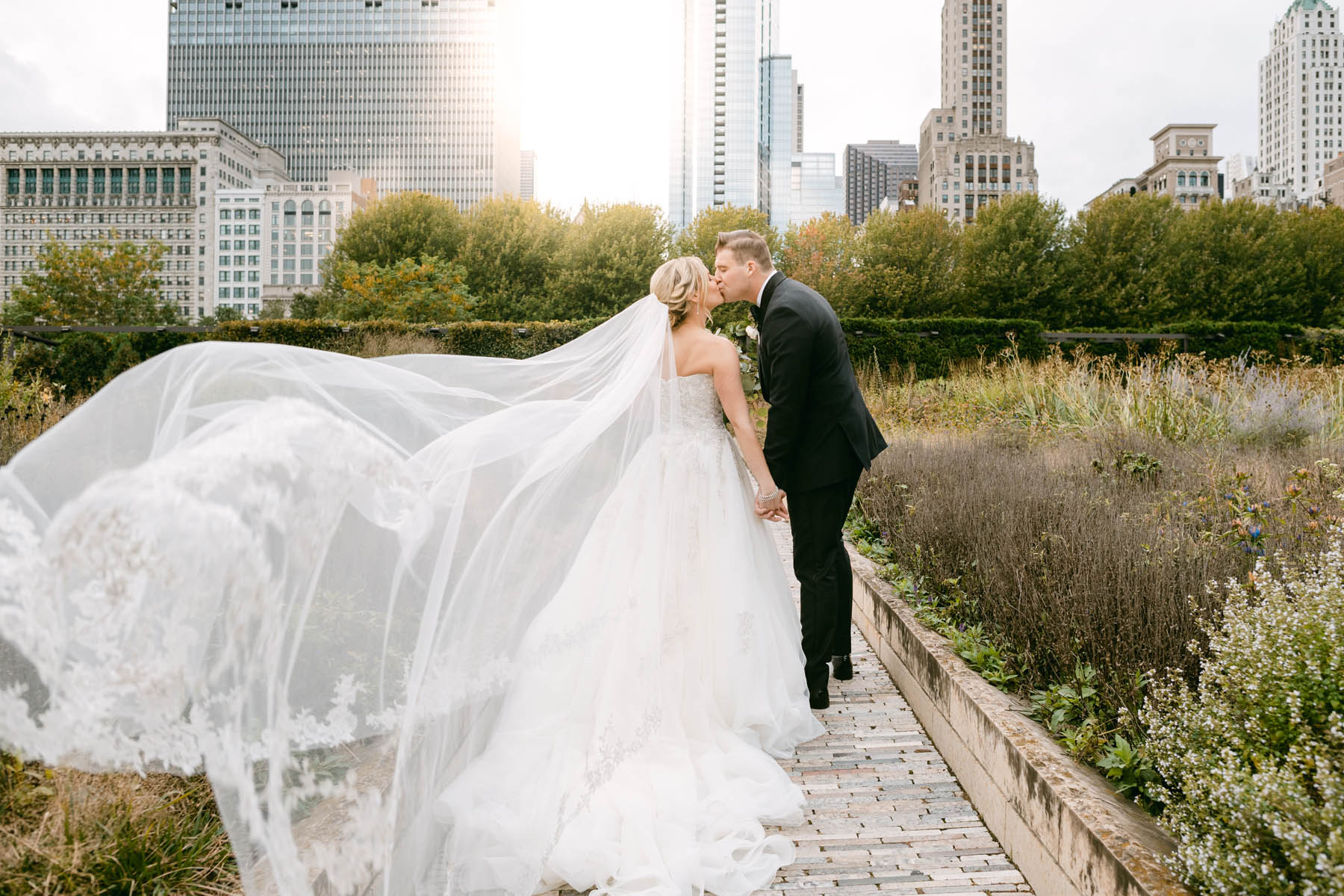 One final surprise of the evening was when the the Shannon Rovers bagpipe band came marching in during cocktail hour. Bagpipes are make it a more exciting celebration.
Their Union League Club wedding dinner was amazing. Tim's brother gave such a sweet toast that even he couldn't hold back tears. Colleen's three sisters listed off the ways Colleen has touched people. She had everyone stand when it applied to them. Each and every guest was standing.
After cutting the cake, it was time to have some fun dancing in her gorgeous ballgown. Congrats to an amazing couple. Slainte!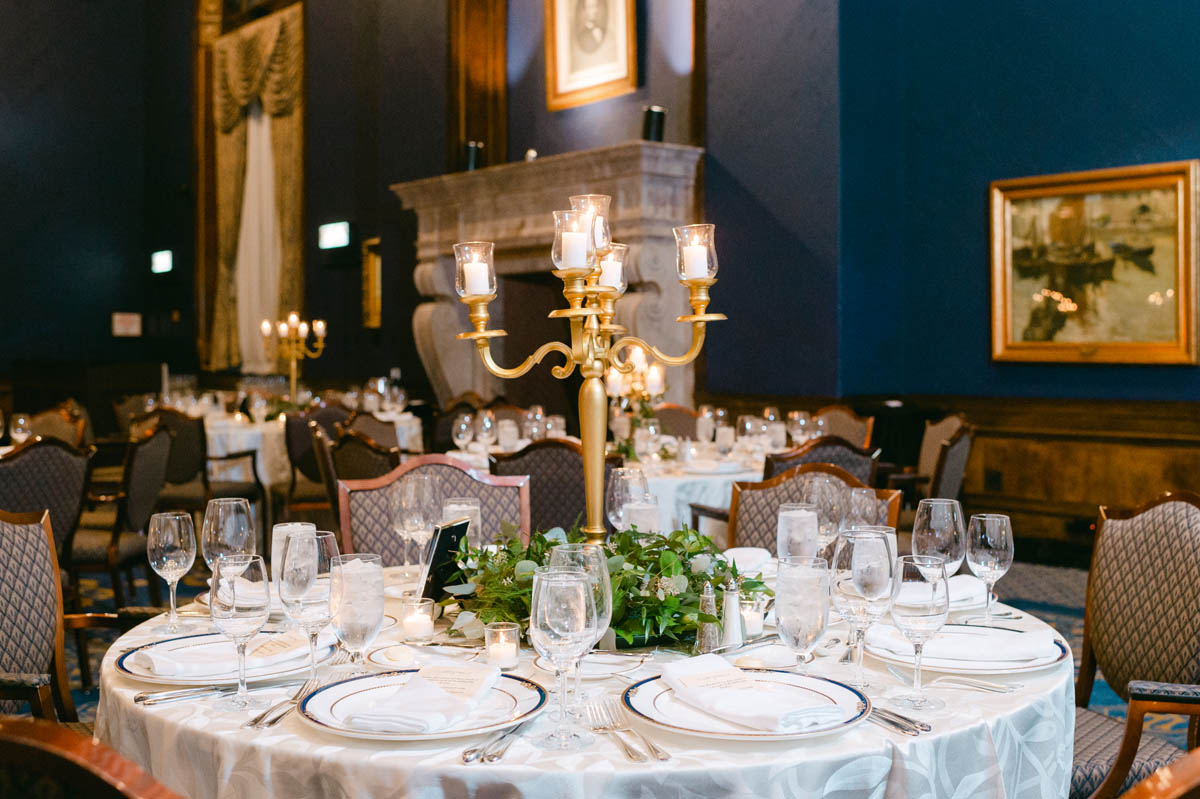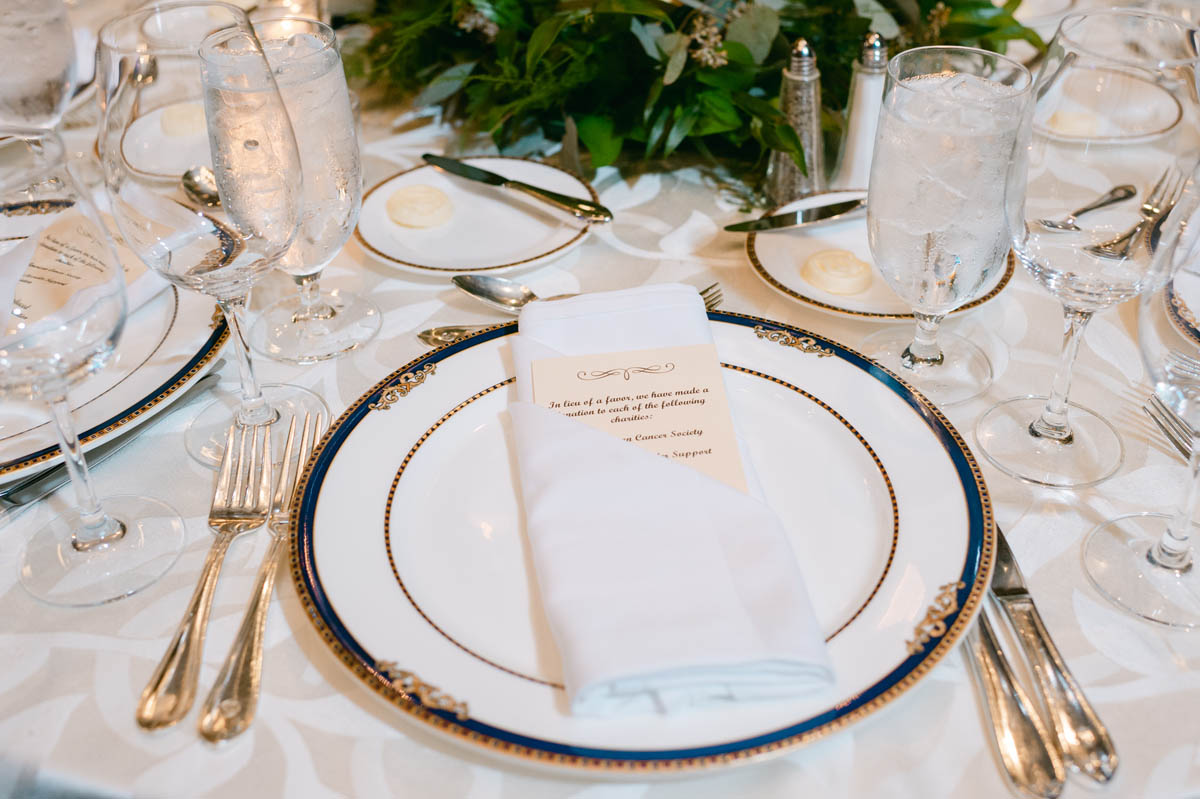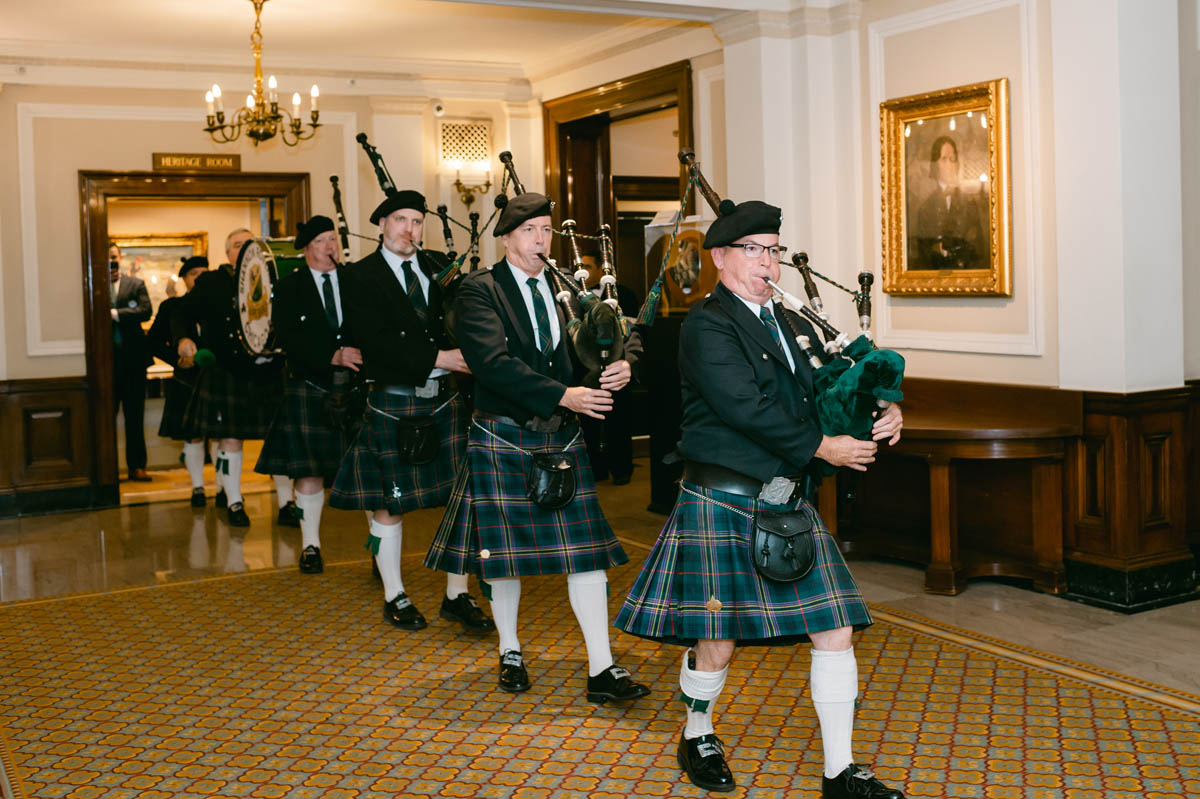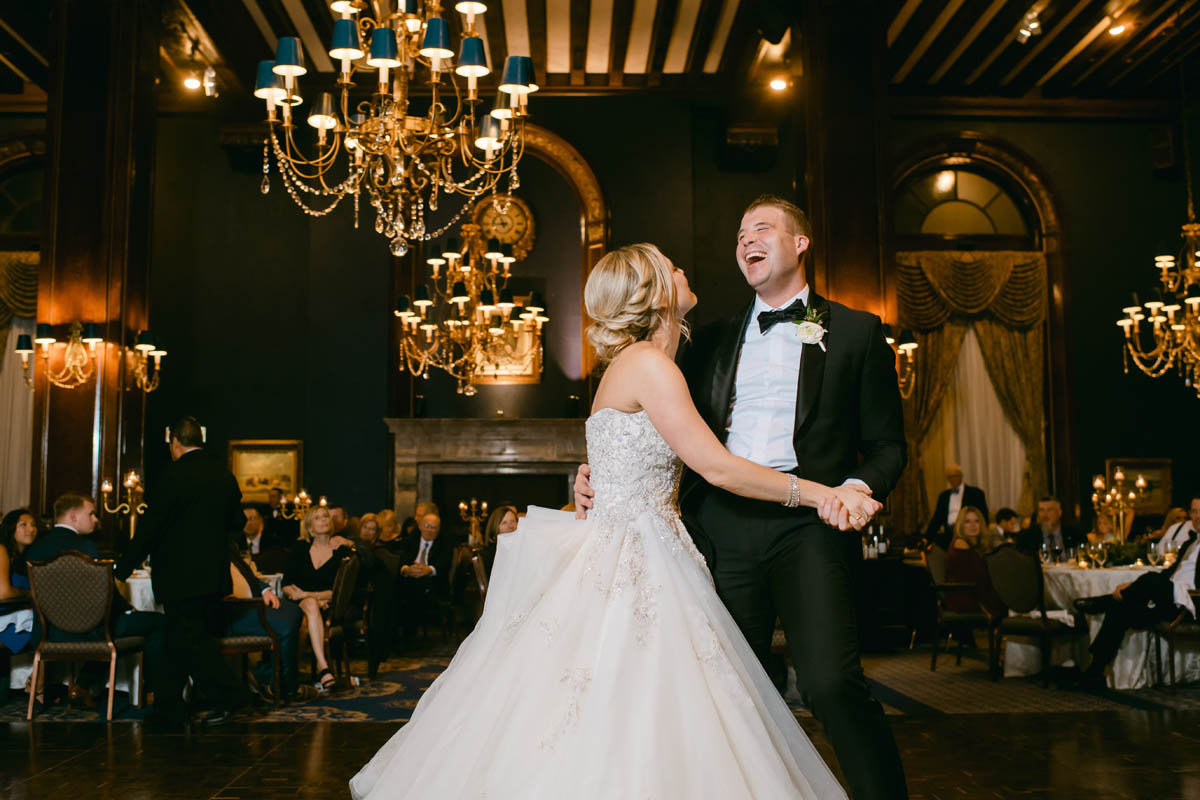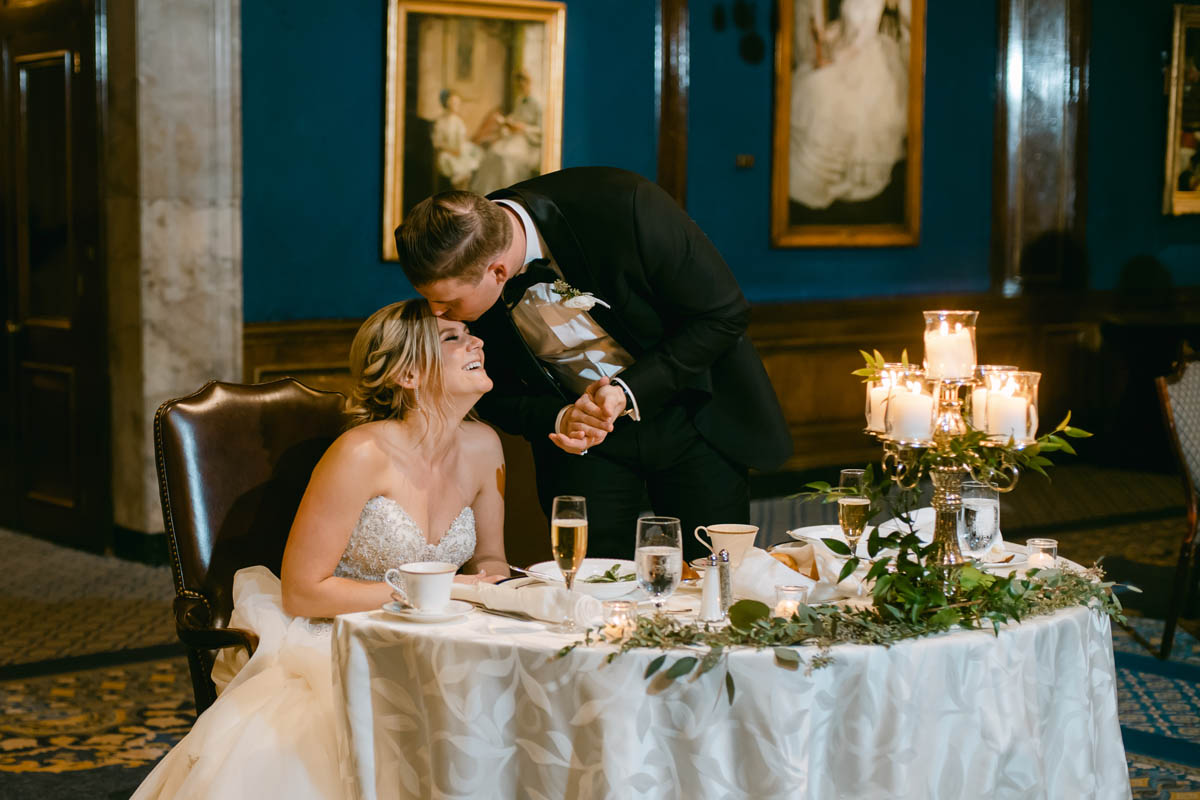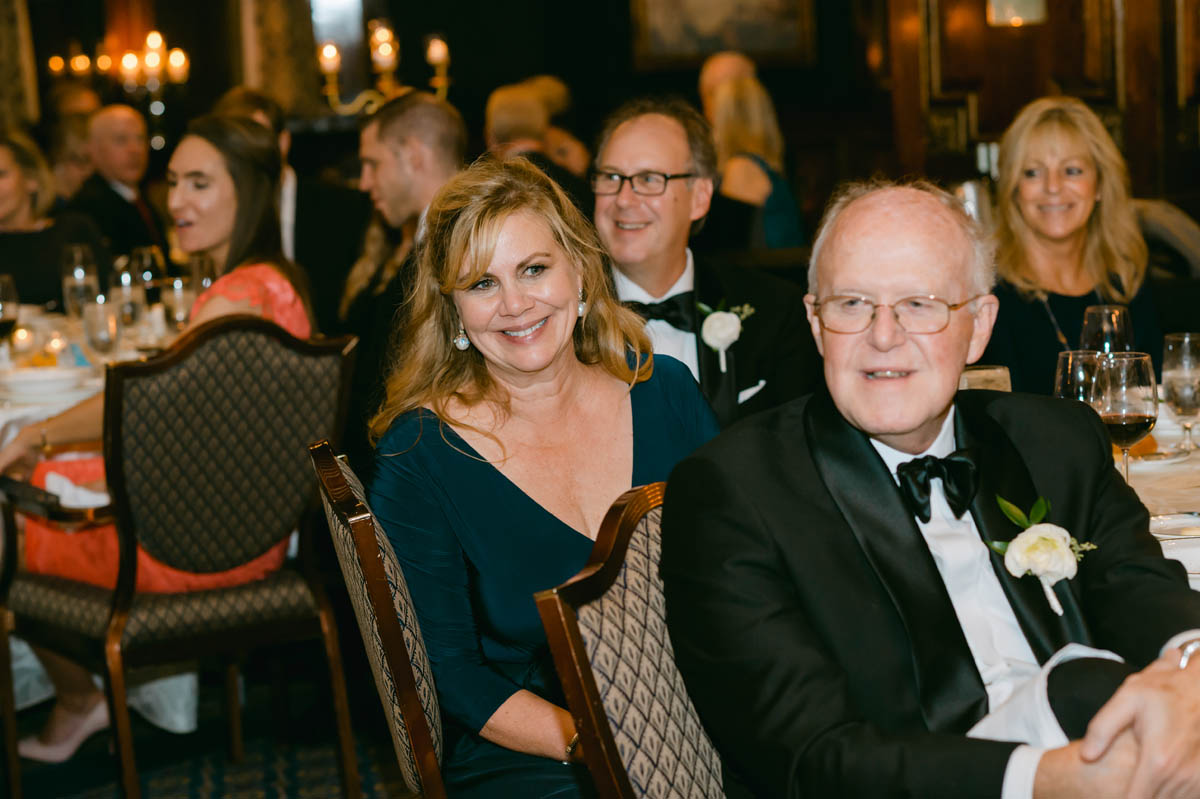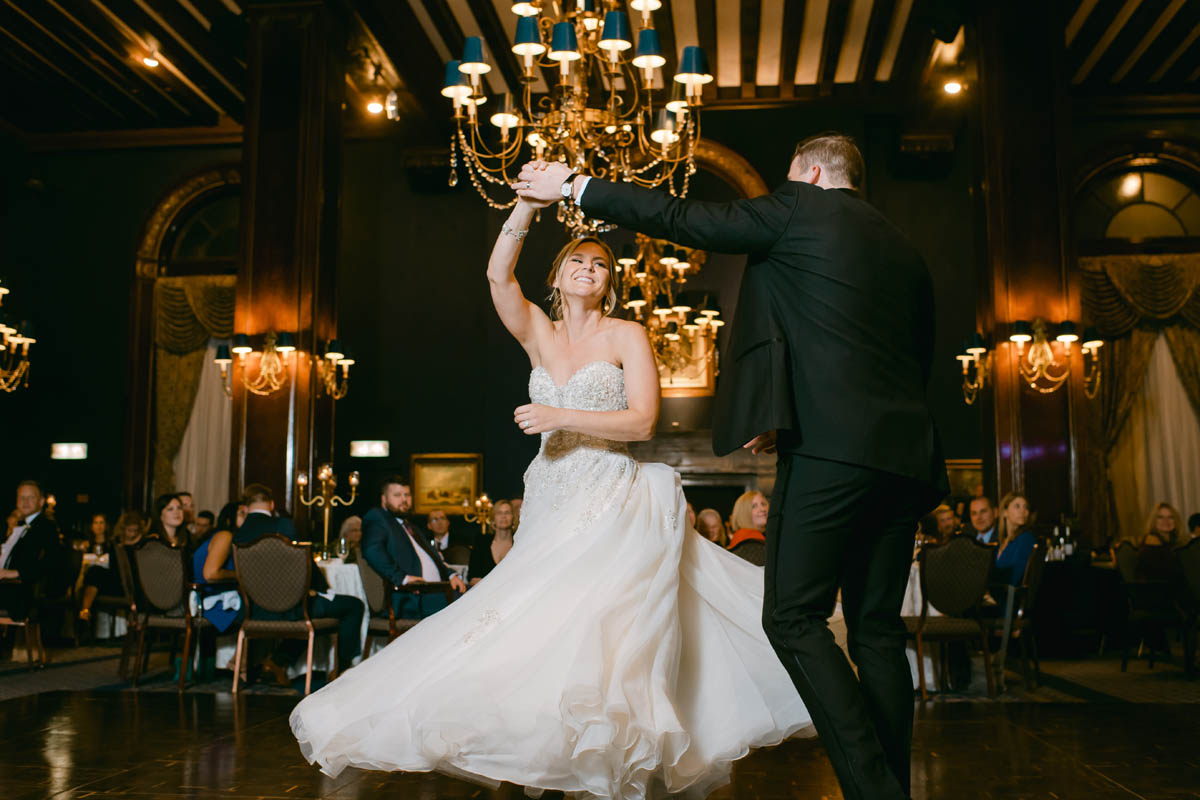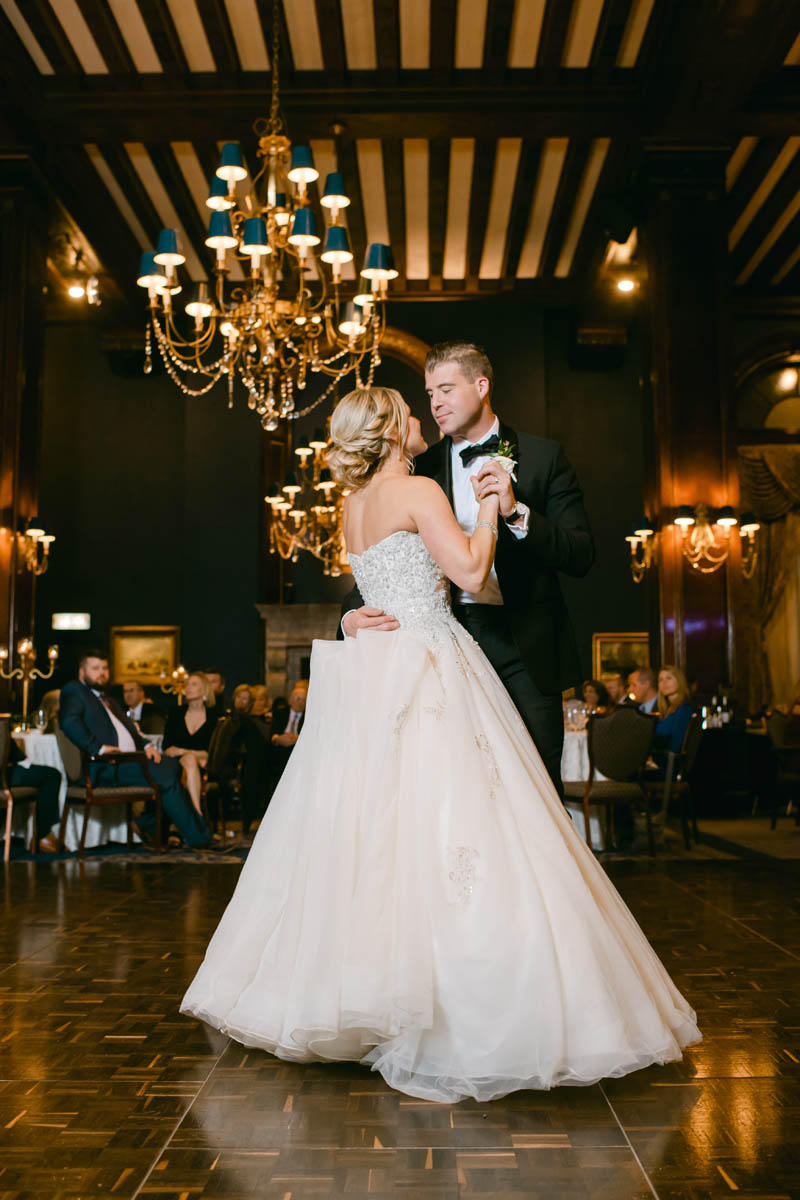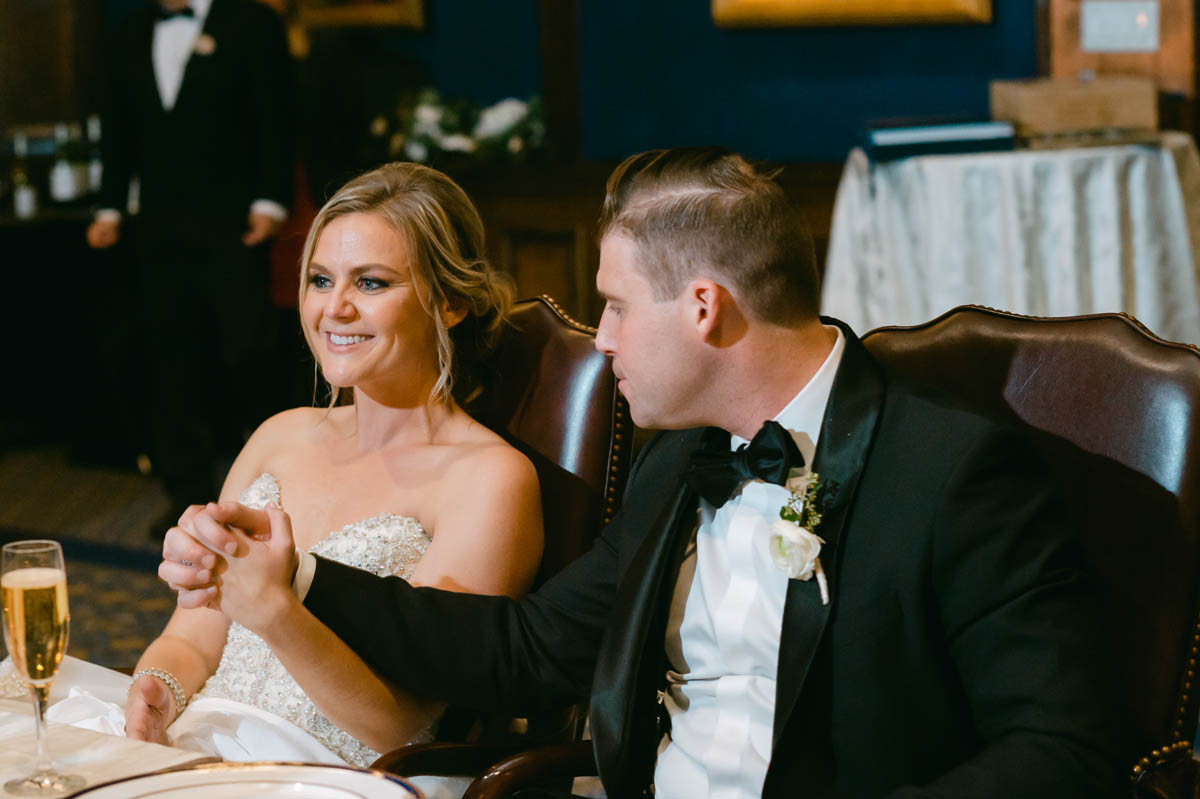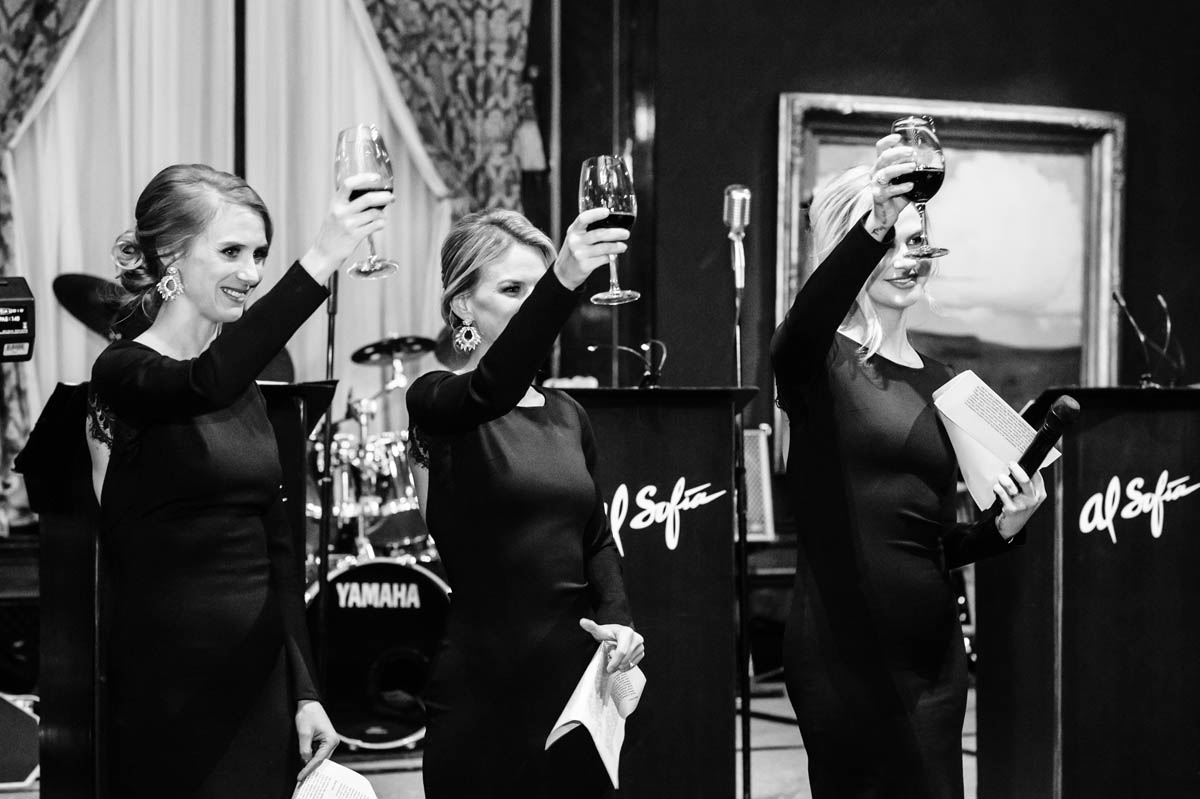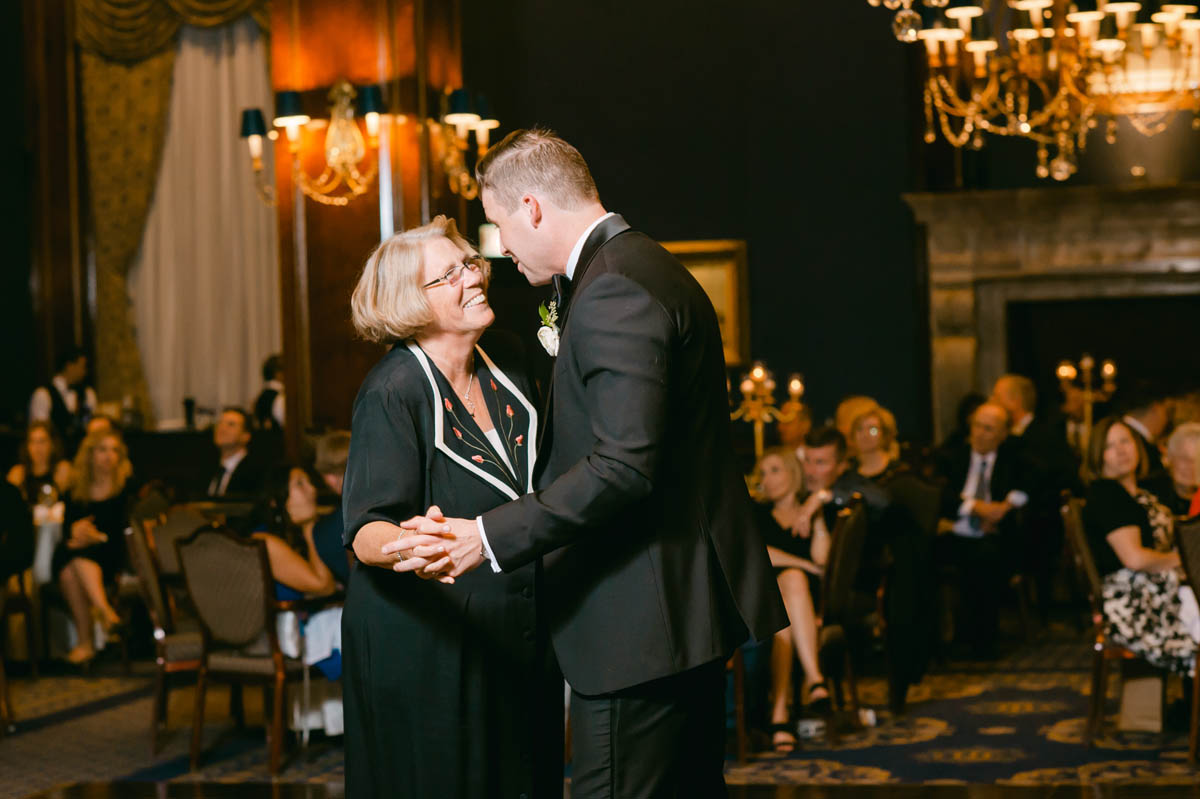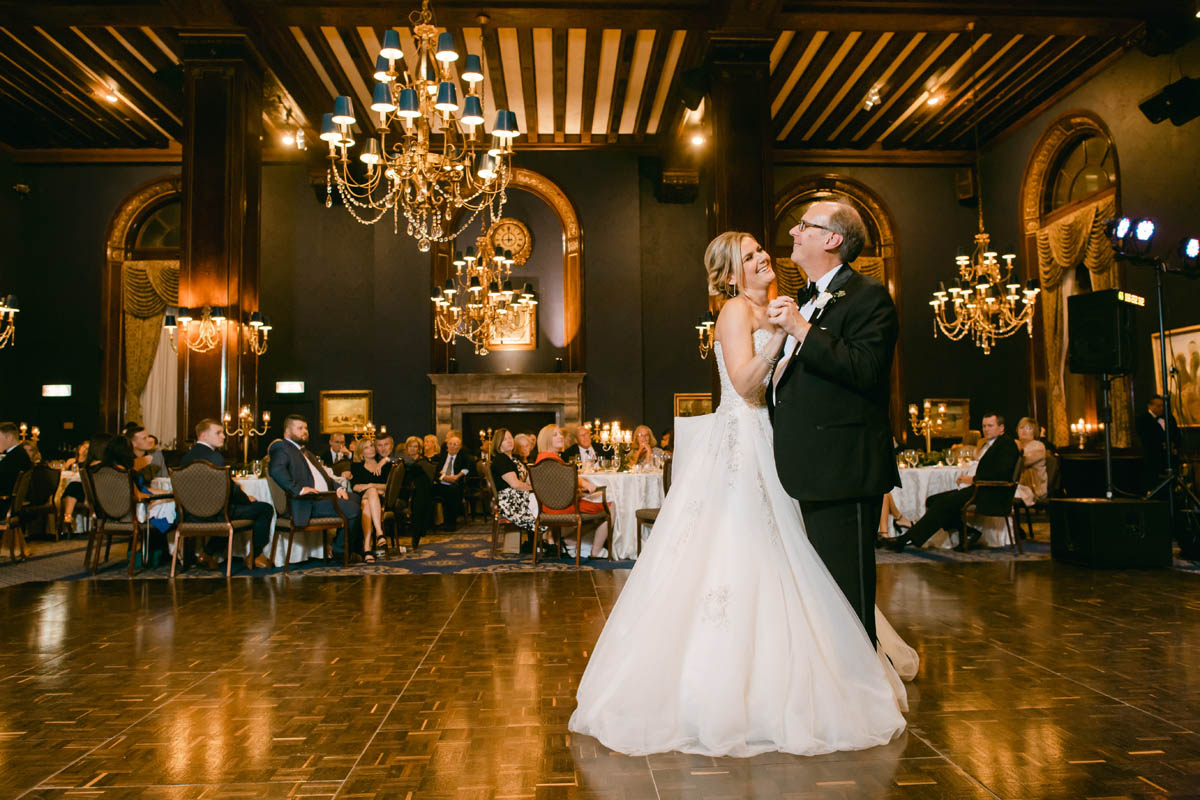 Ceremony - Old St. Pat's Church | Reception - Union League Club of Chicago | Hair - Style Down the Aisle | Makeup - Rare Bird Beauties | Eats - Union League Club | Jamming - Al Sofia Band