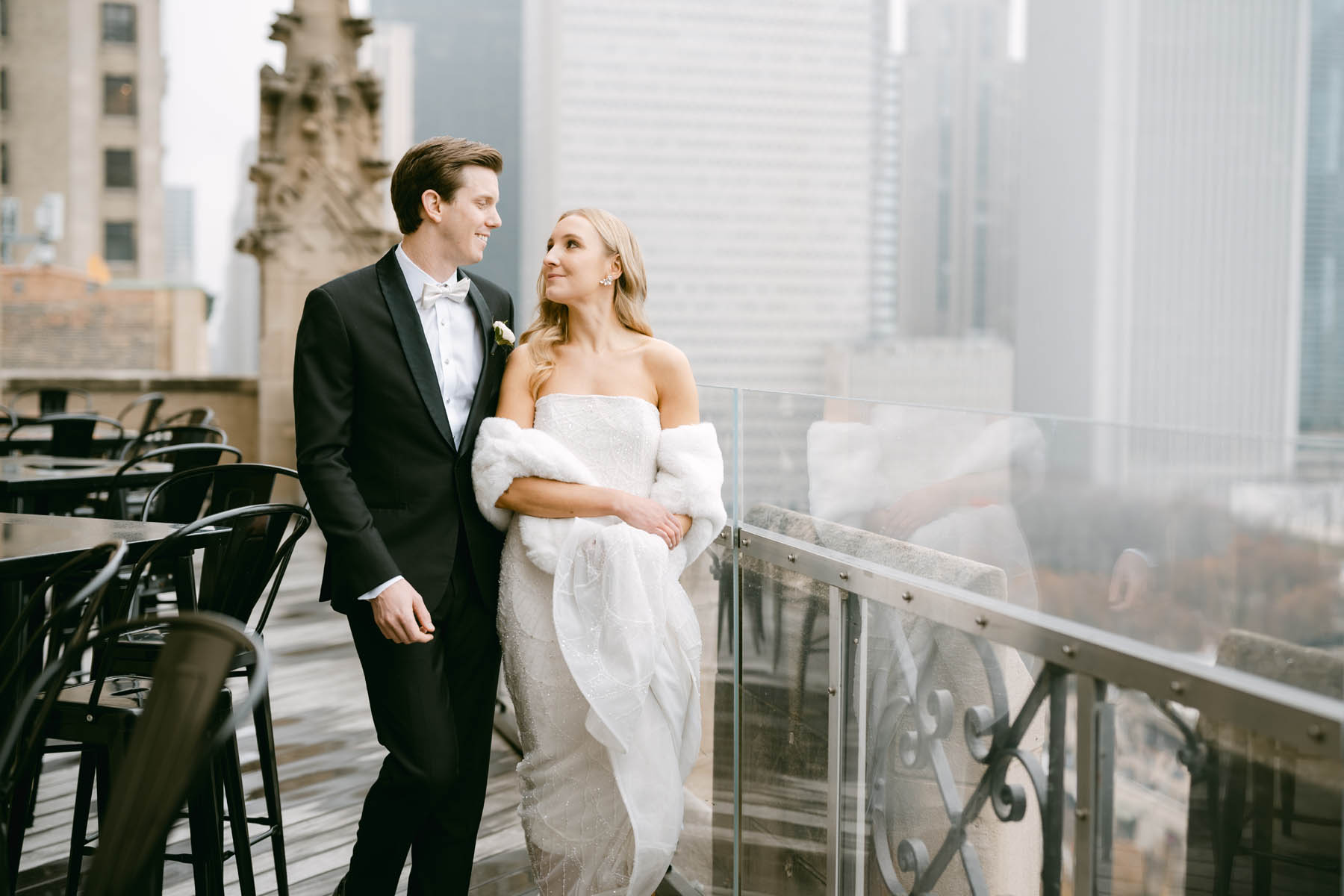 With the magic of Christmas, Madlen + John's University Club of Chicago holiday wedding was filled with love and sweet moments.
Bears fans and Packers fans merged together to celebrate this beautiful couple! According to her dad, Madlen defected across the cheddar curtain to marry the love of her life. There's a lot of sports rivalry happening with this couple merging friend groups.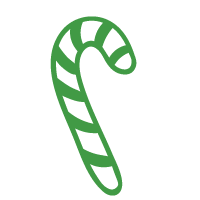 The Christmas tree and holiday decorations made their University Club of Chicago wedding so festive!
With the Christmas lights twinkling in the background, Madlen got into her sparkly dress.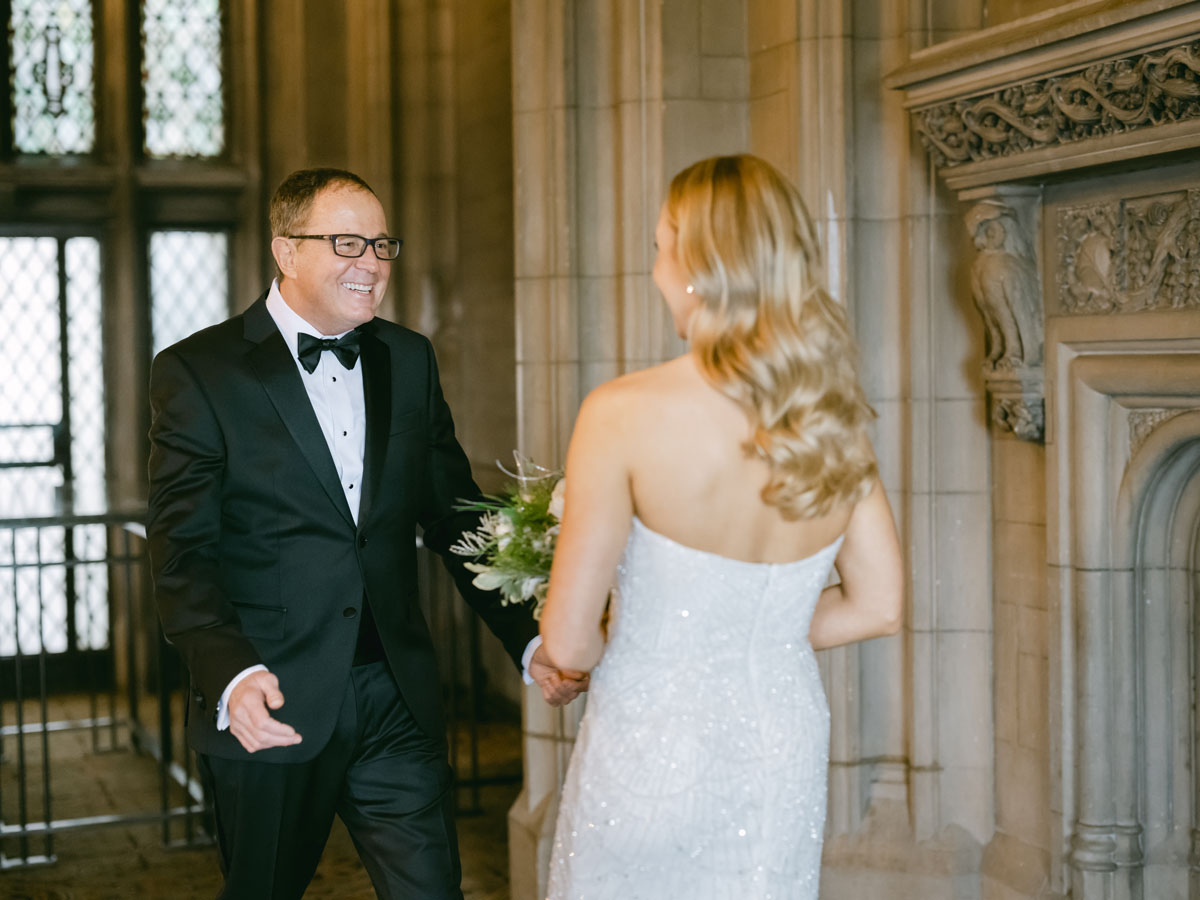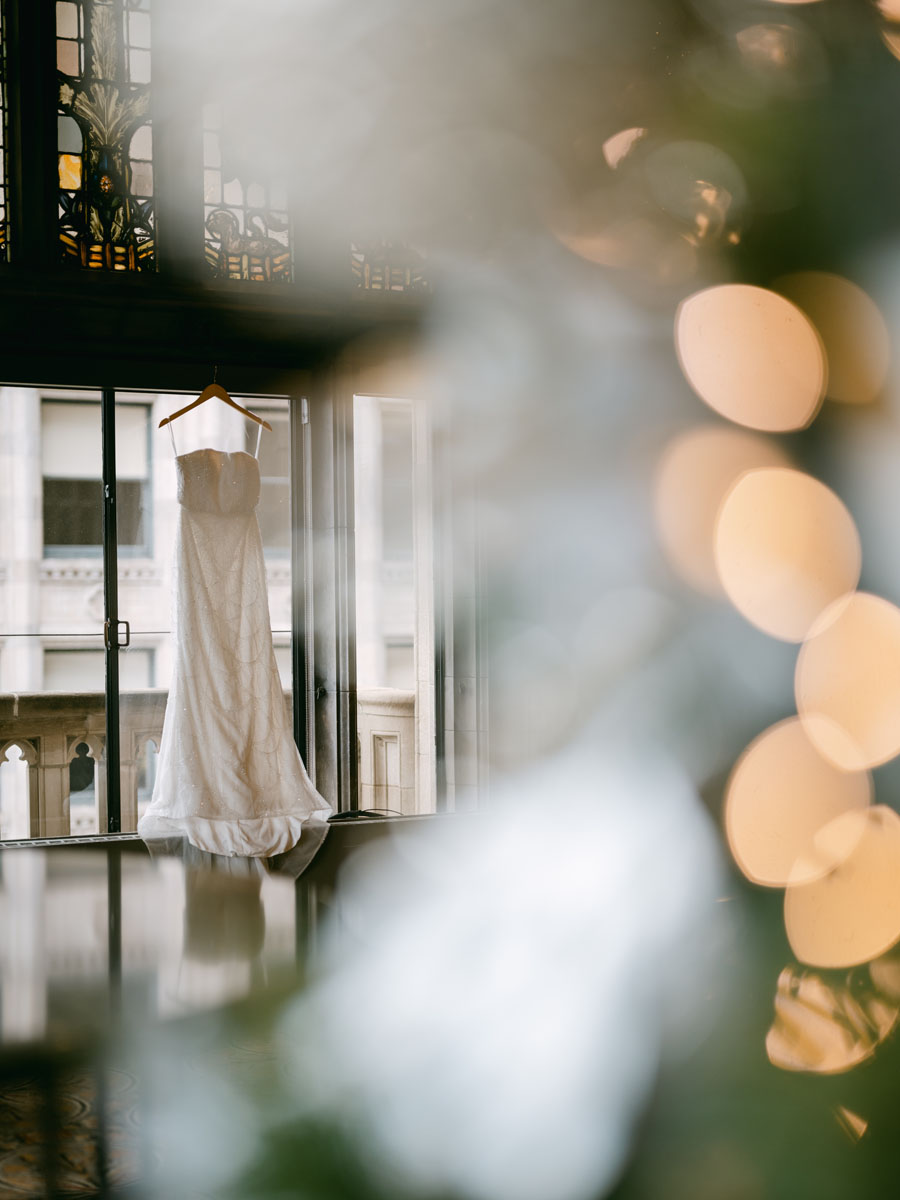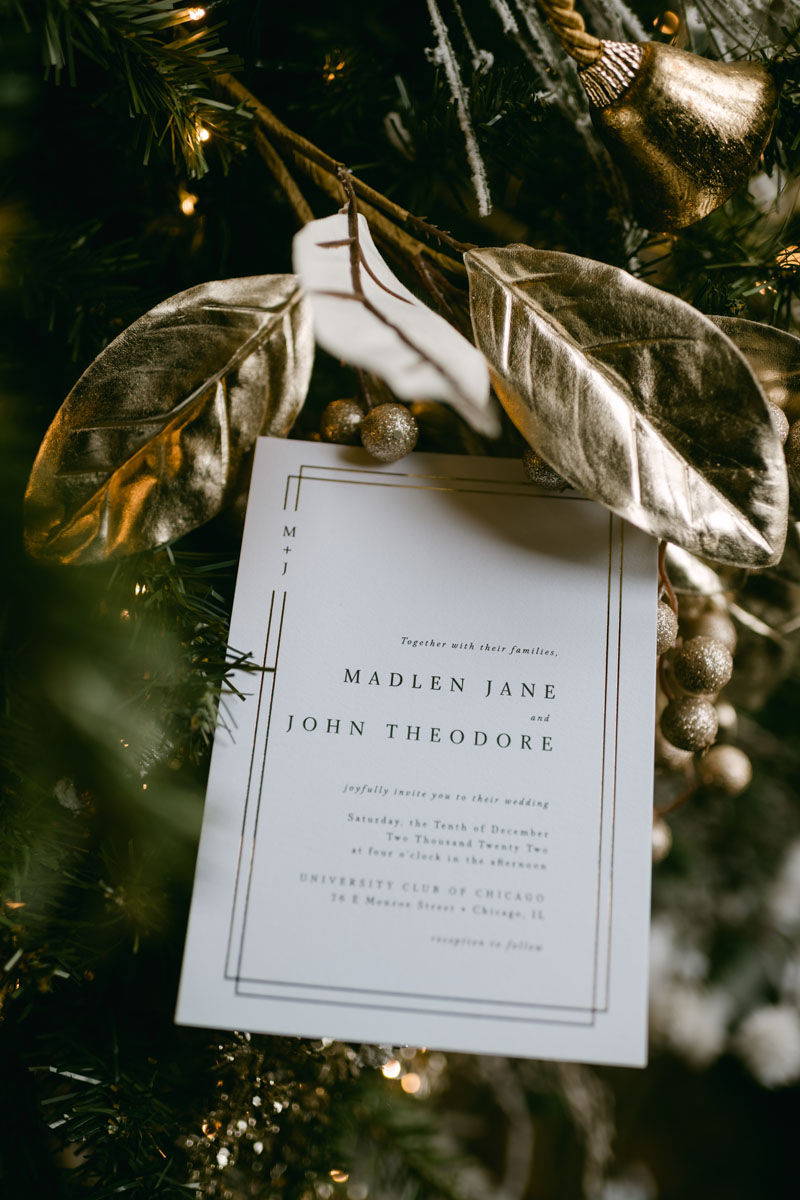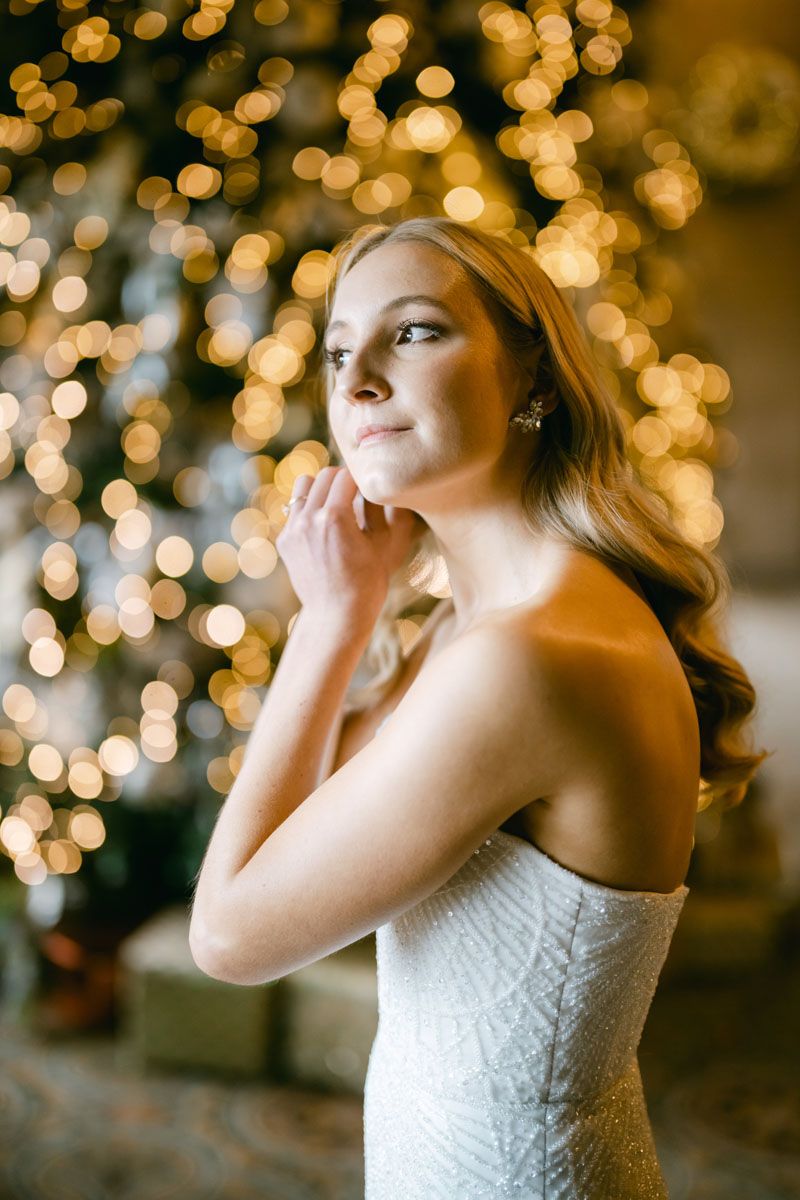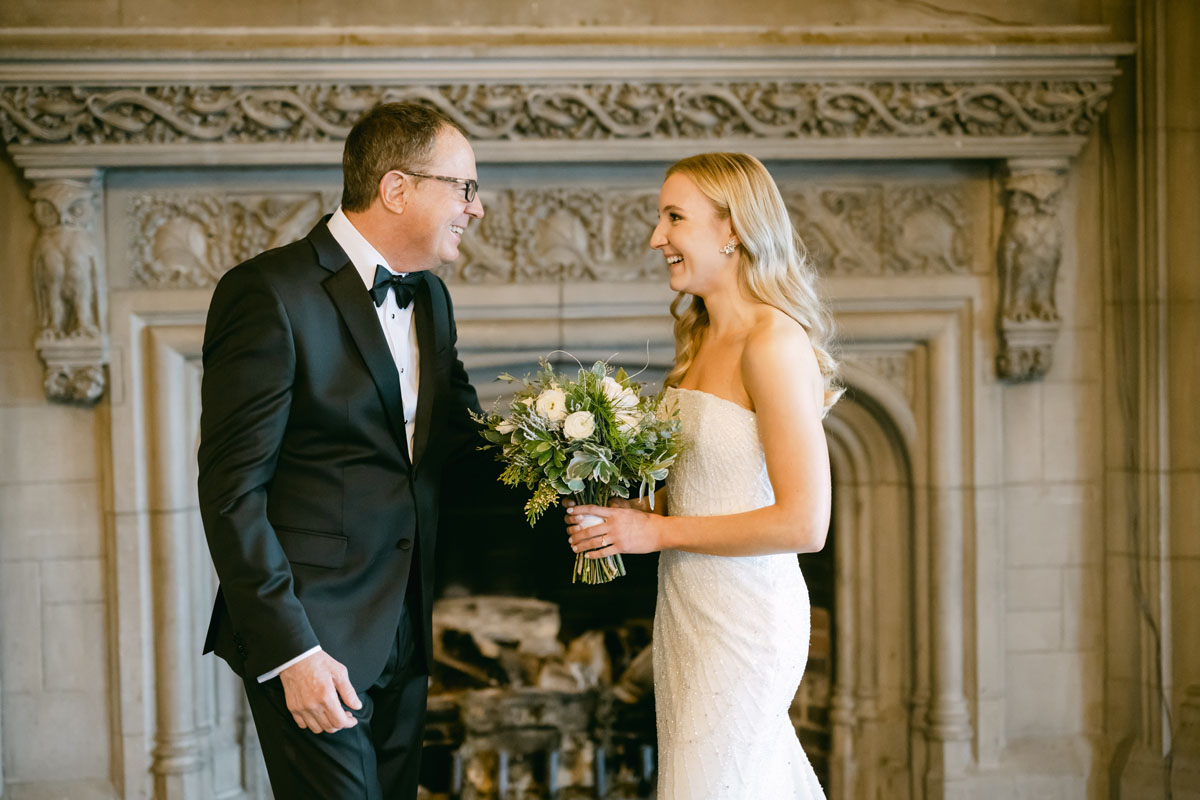 Stepping up to the twelfth floor gallery at their University Club of Chicago holiday wedding, Madlen + John were ready for their first look. Their excited parents wanted to join in the moment. The gallery is such a beautiful spot for wedding photos. The vintage architecture is so lovely set against the city backdrop. After taking bridal party photos around the University Club, they were ready for the ceremony.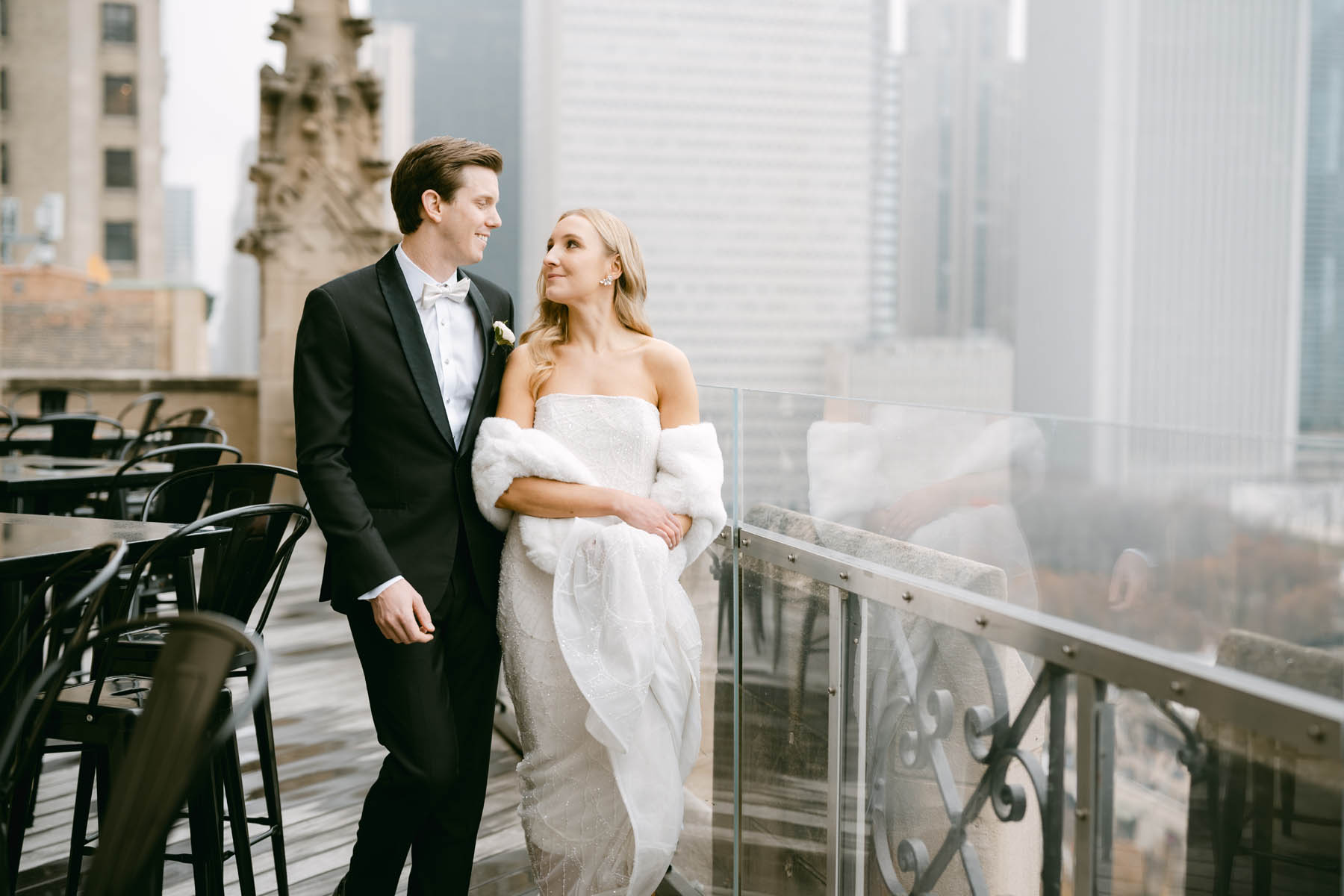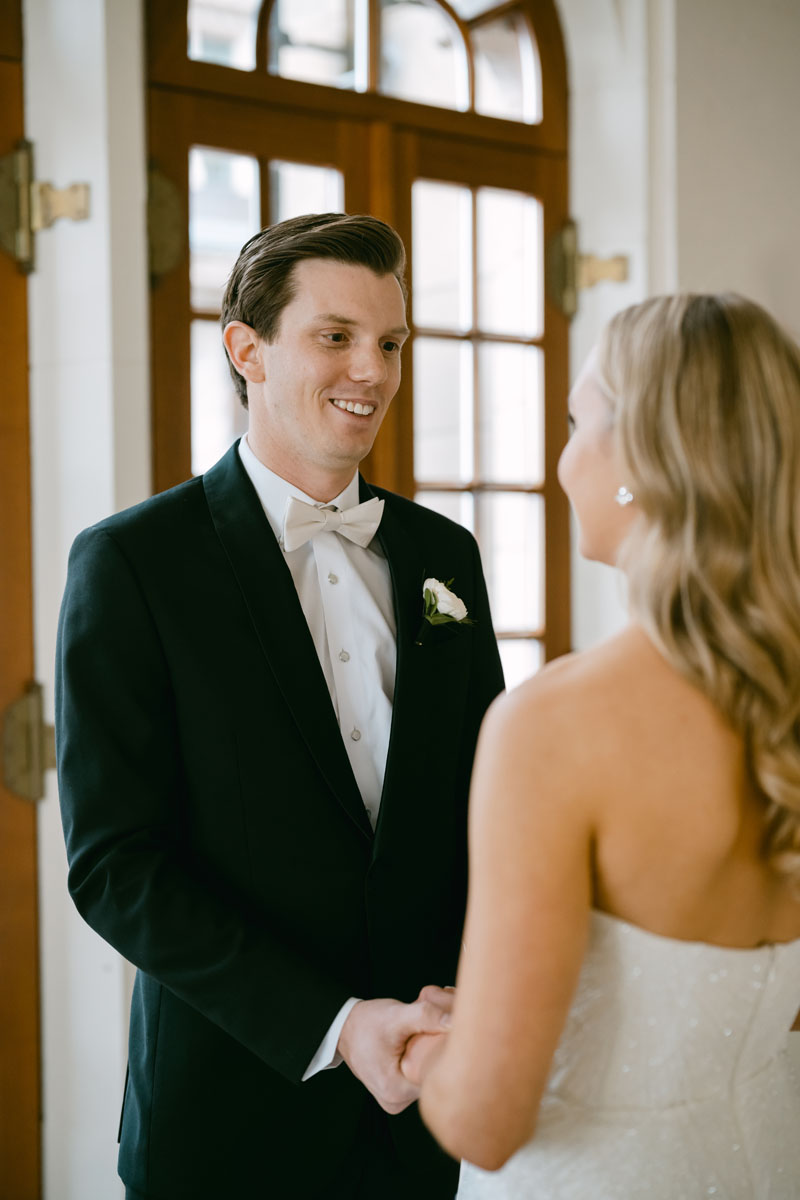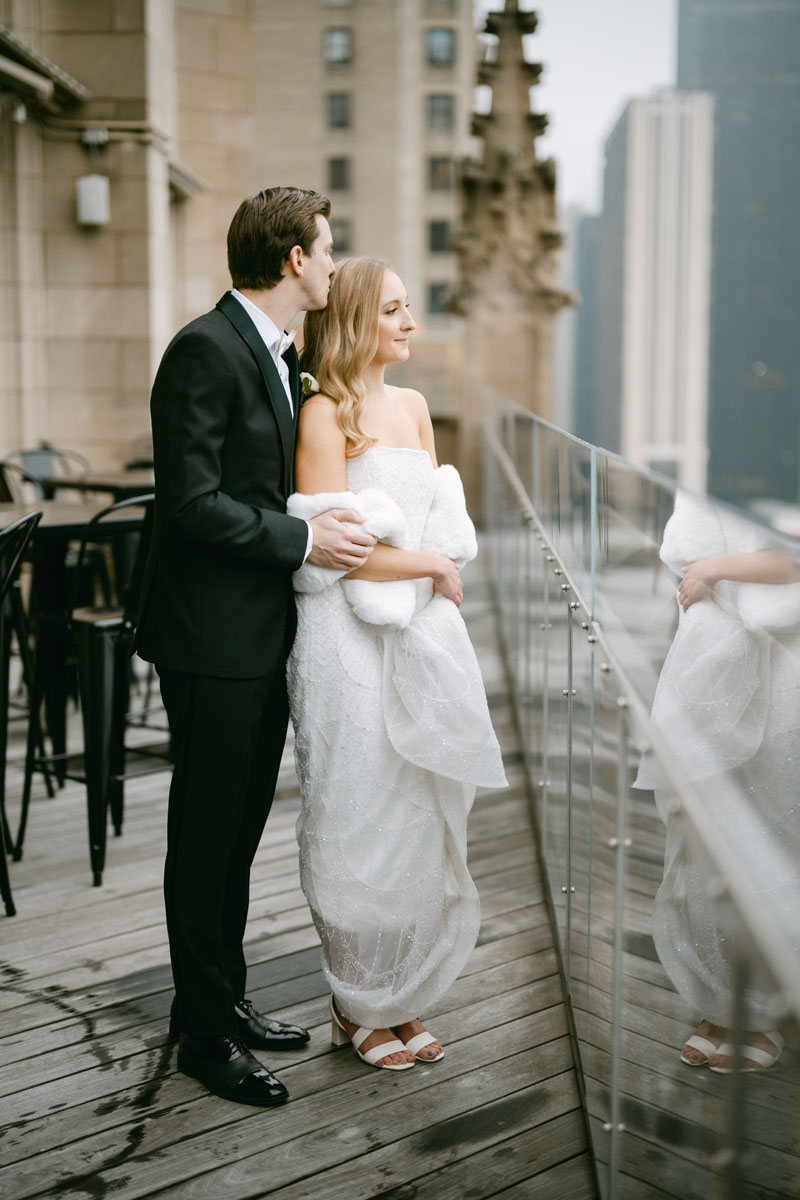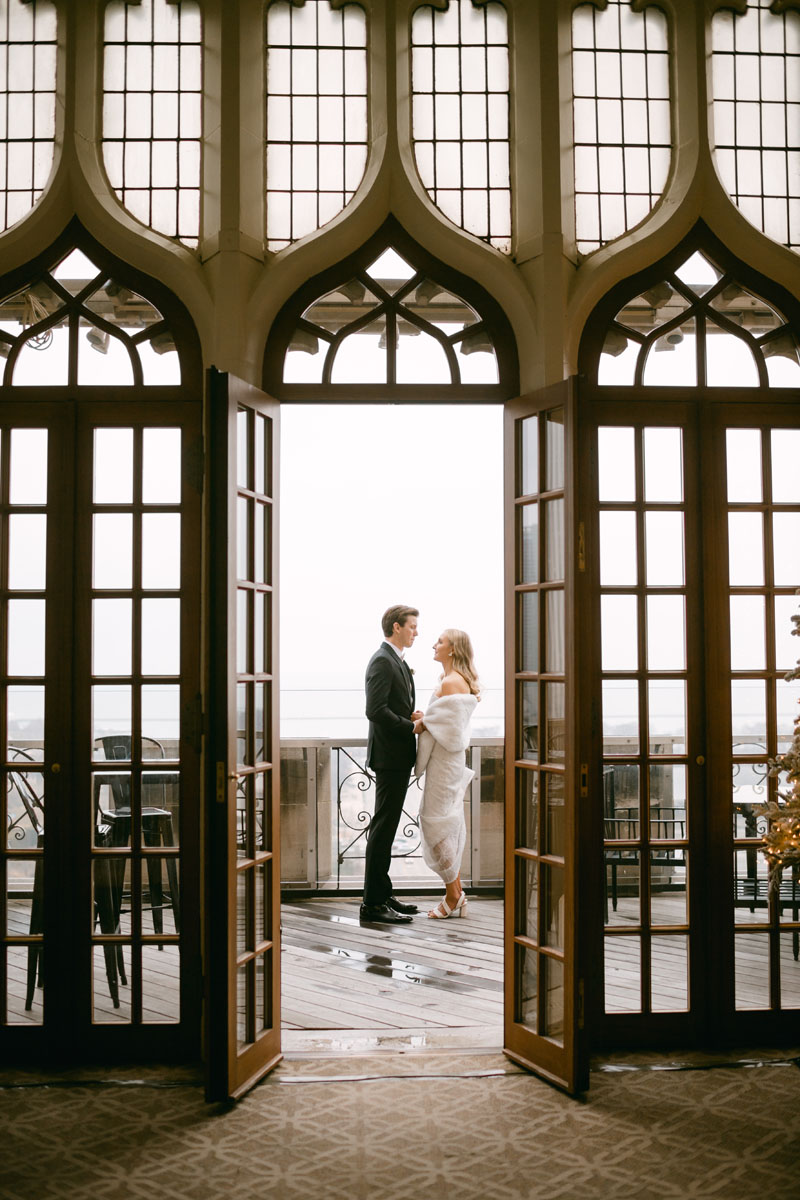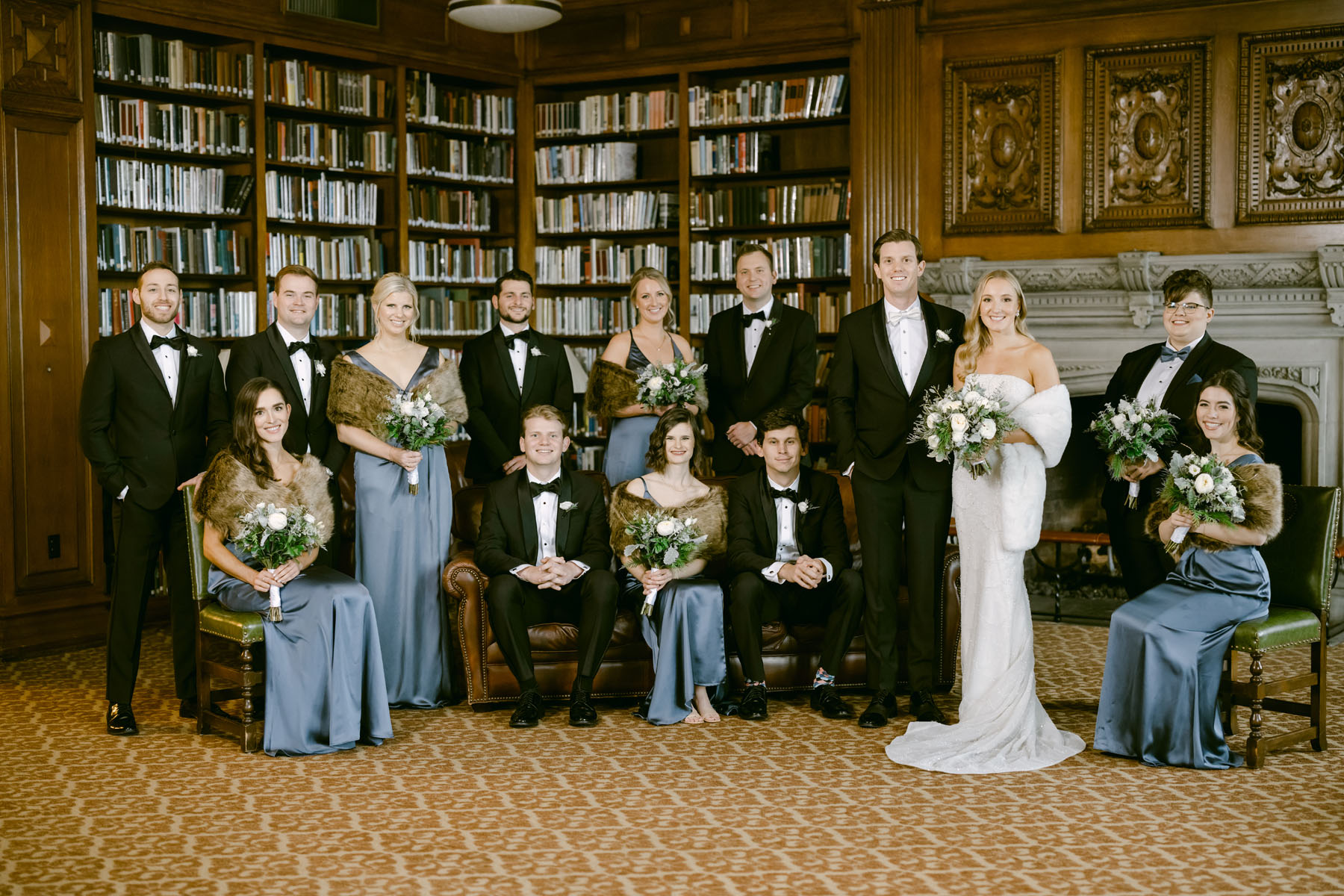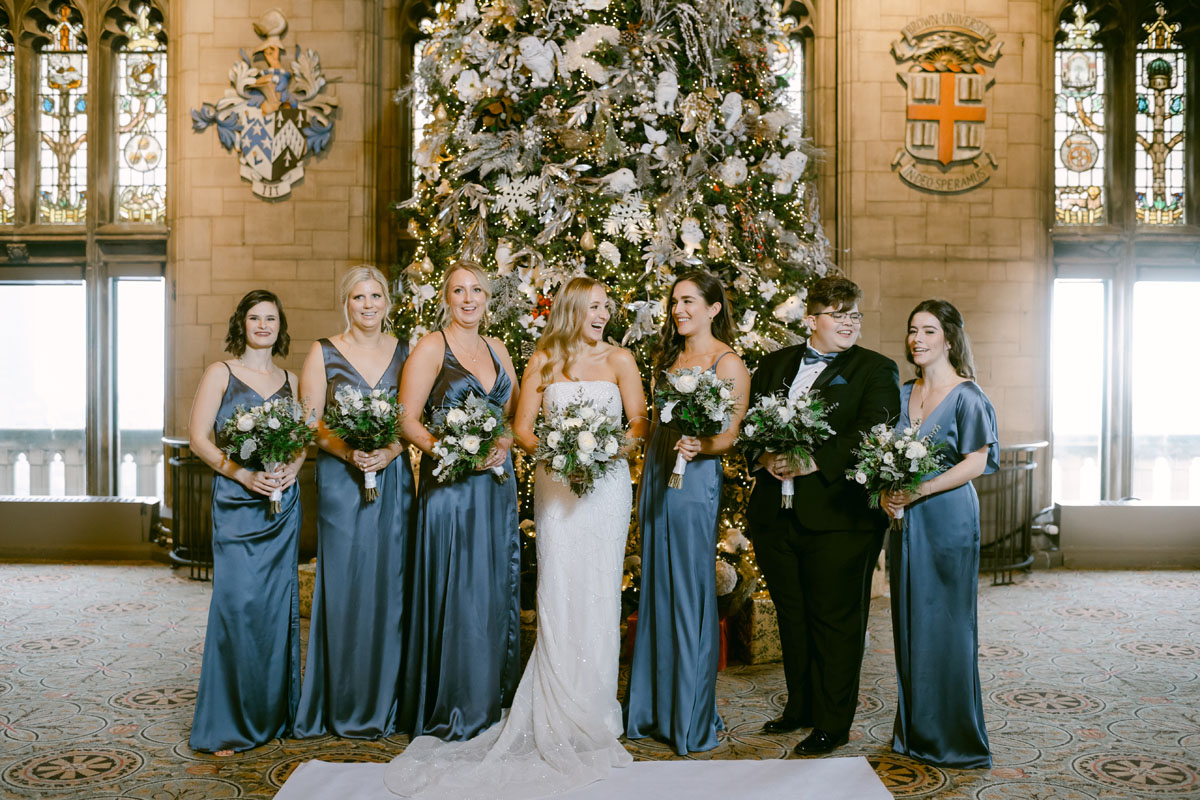 Their ceremony was extra sentimental because the priest who officiated the ceremony also married John's parents! He filled the ceremony with personal stories since he knew the family so well. John's parents had to wipe away some tears while they exchanged their I do's.
As the guests moved to the library for cocktail hour, the beautiful ceremony space turned into the festive dinner reception. Mini Christmas tree centerpieces adored the tables.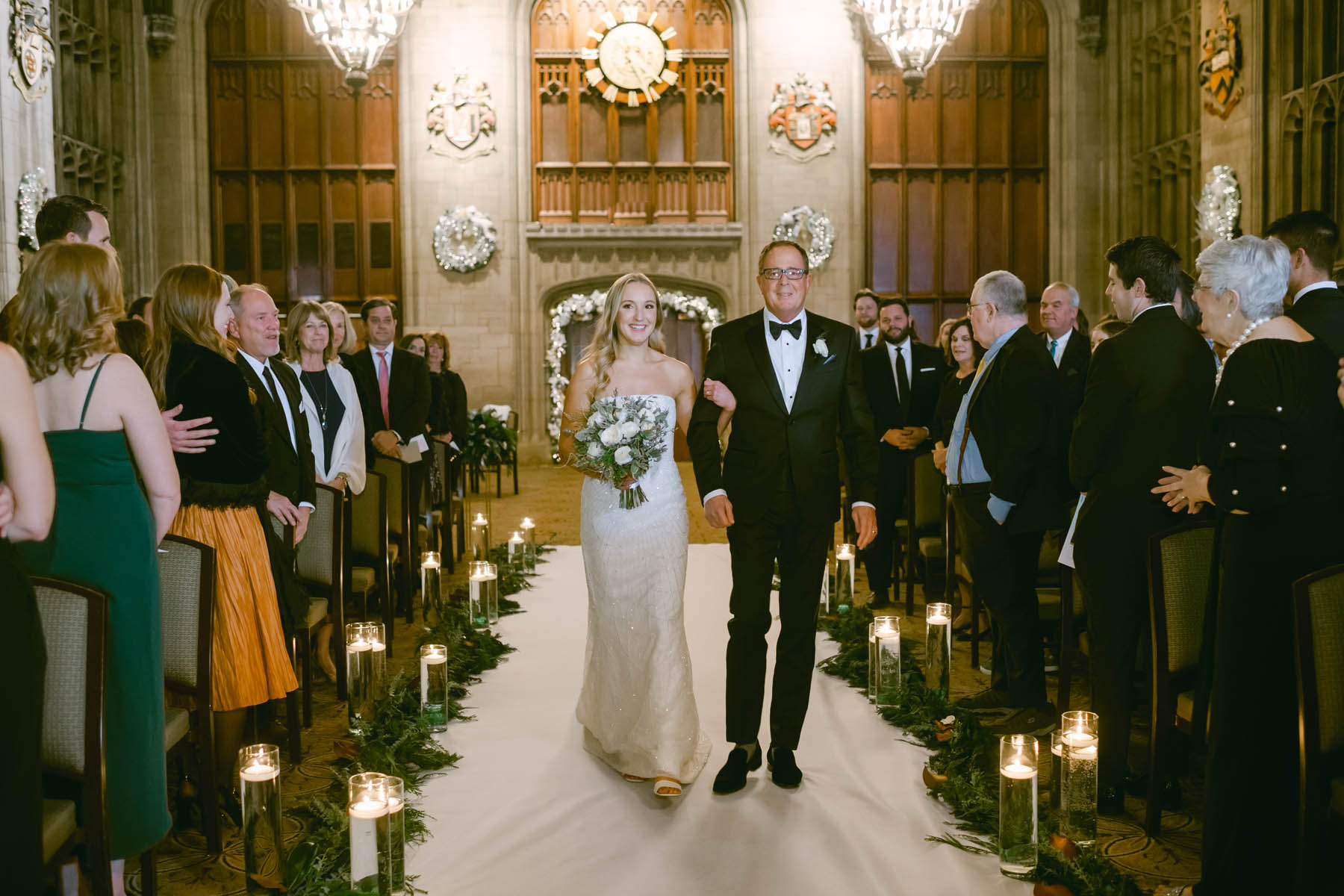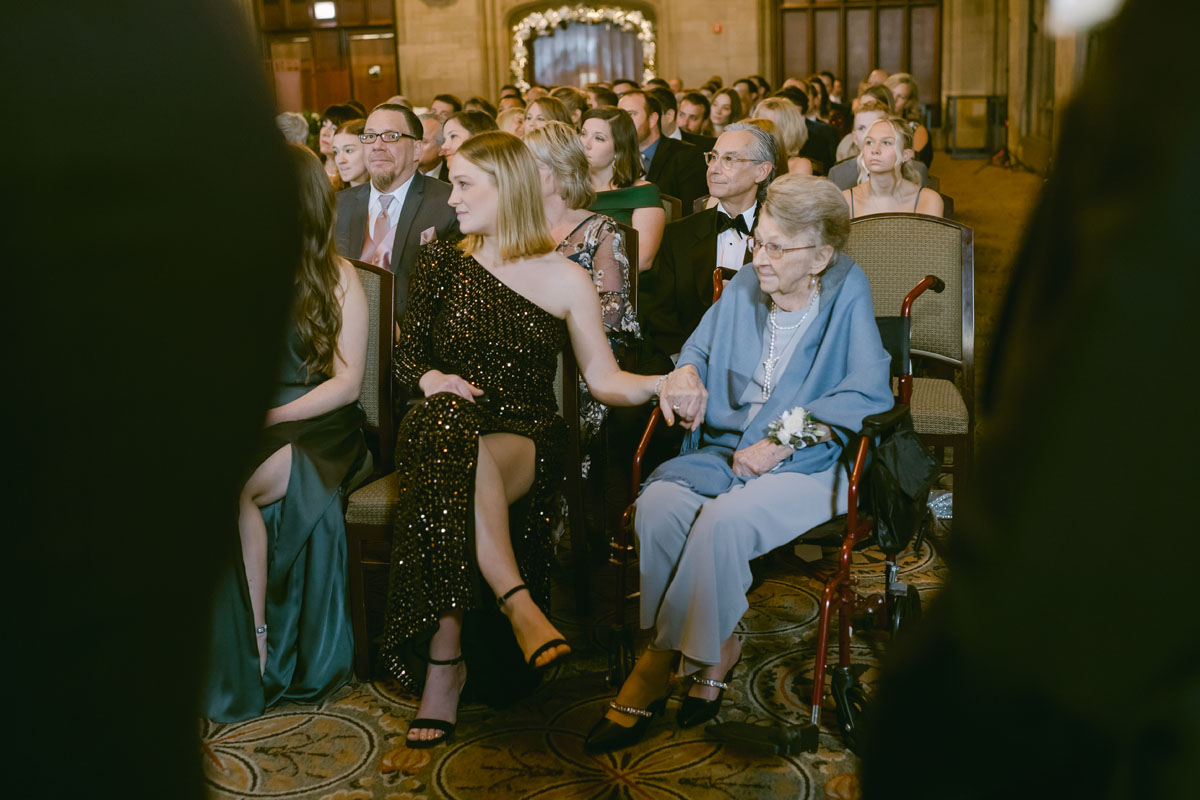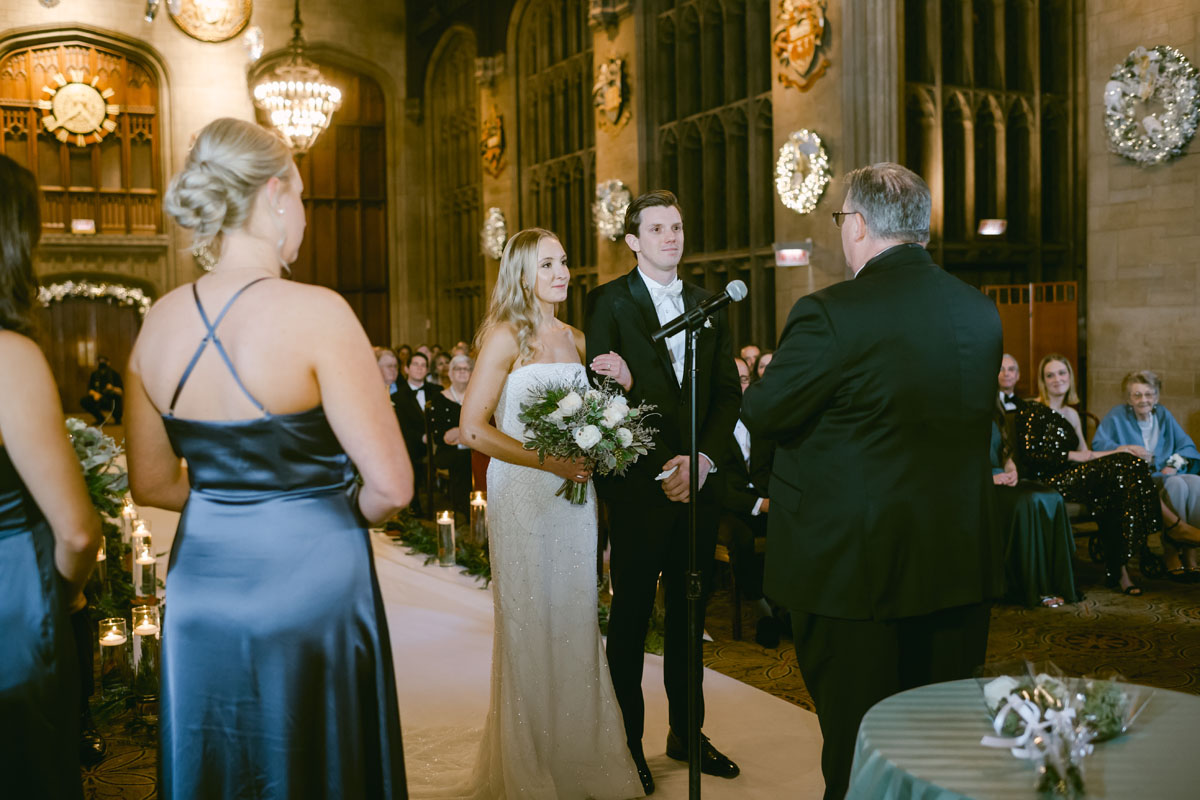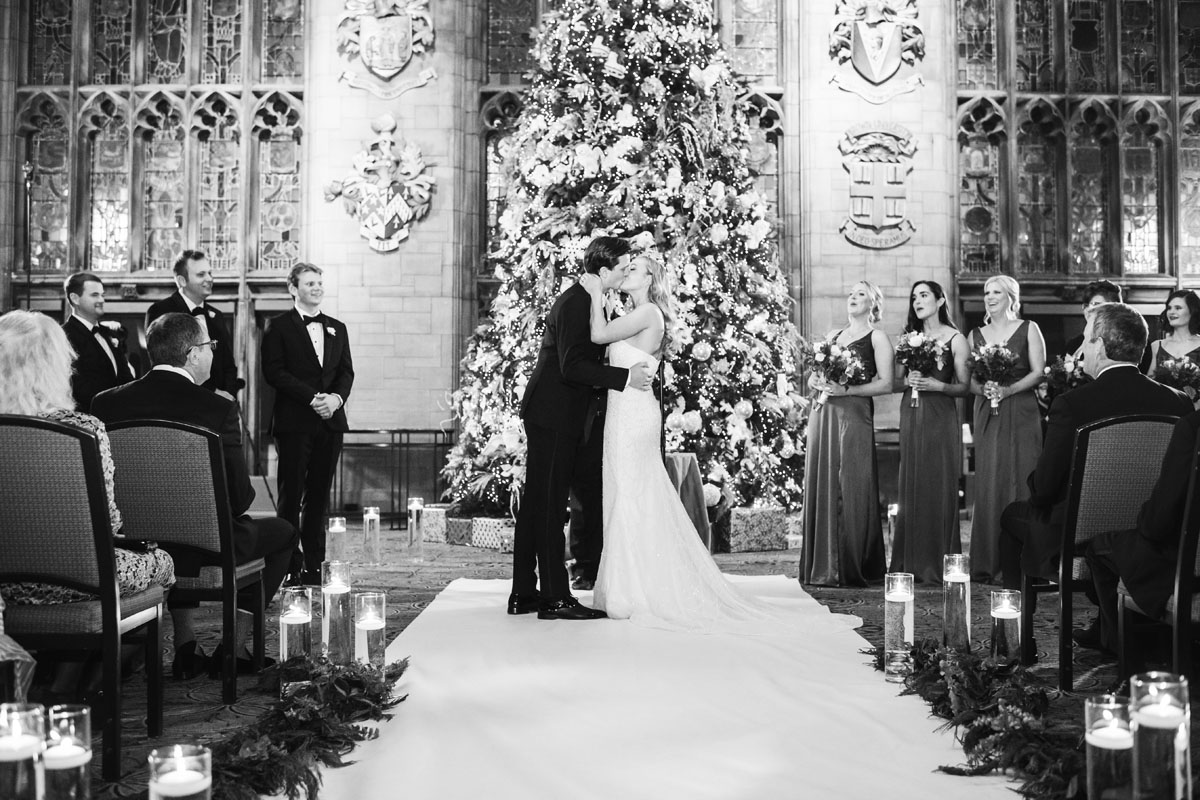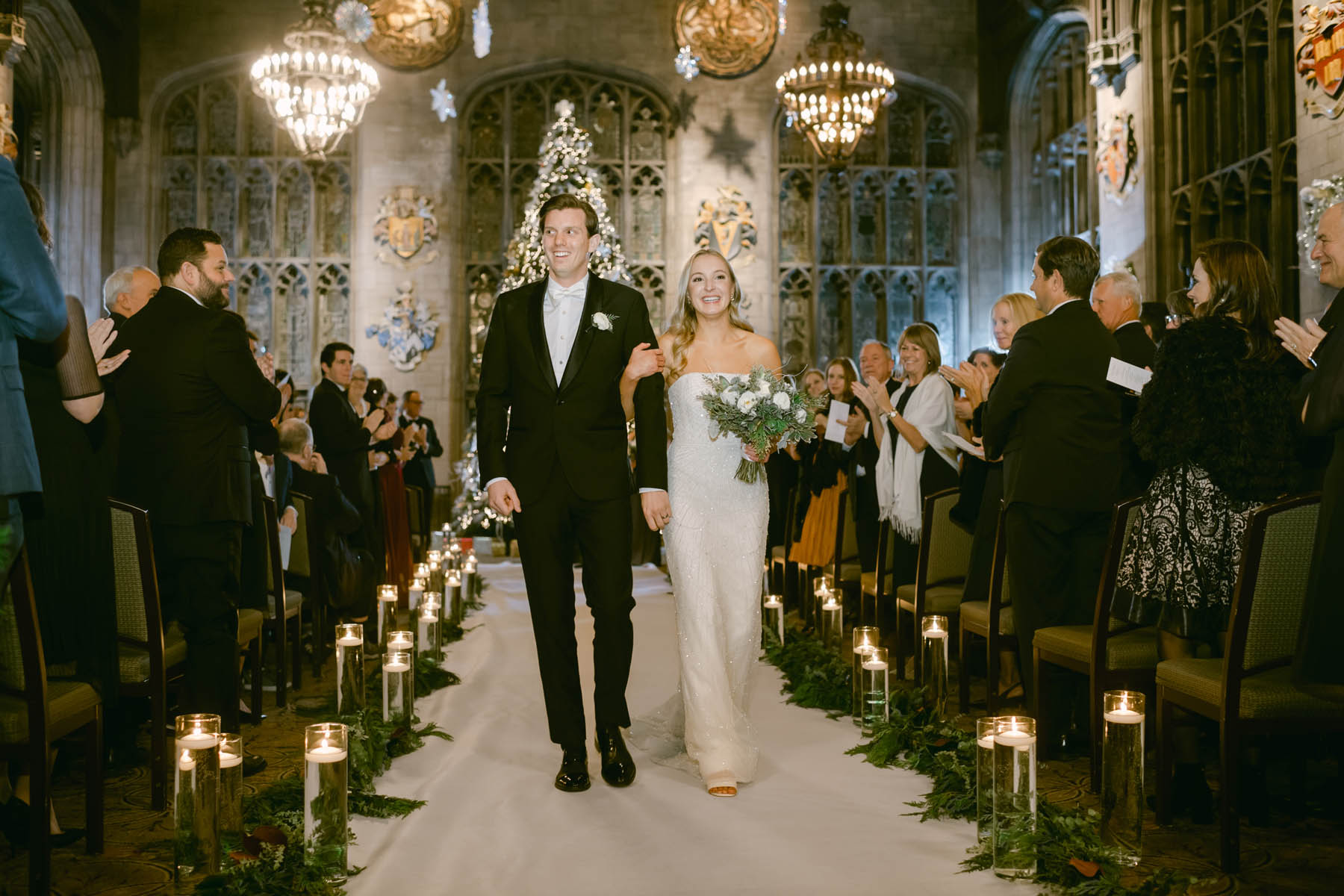 Champagne Sunday! During his toast, Madlen's dad shared some advice. Start a ritual that is something you do regularly that is special. Their family had champagne Sunday where they would open a bottle of champagne and enjoy family time together.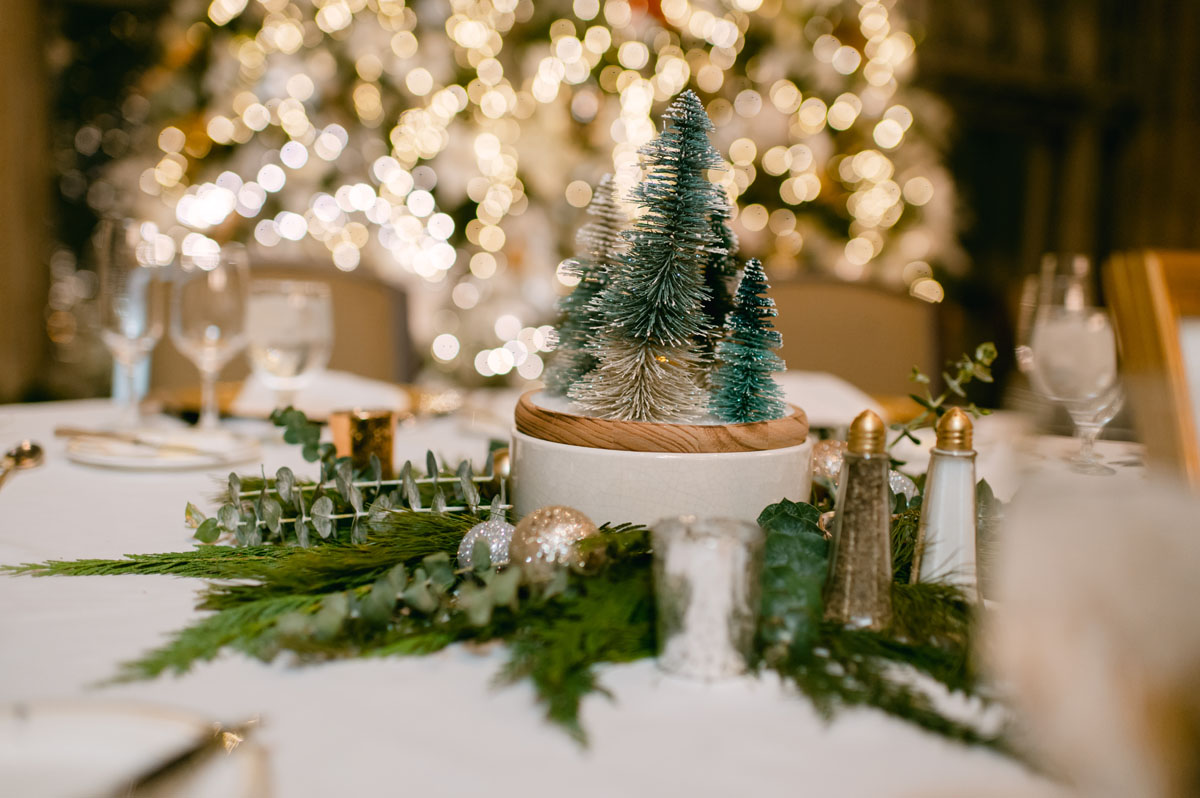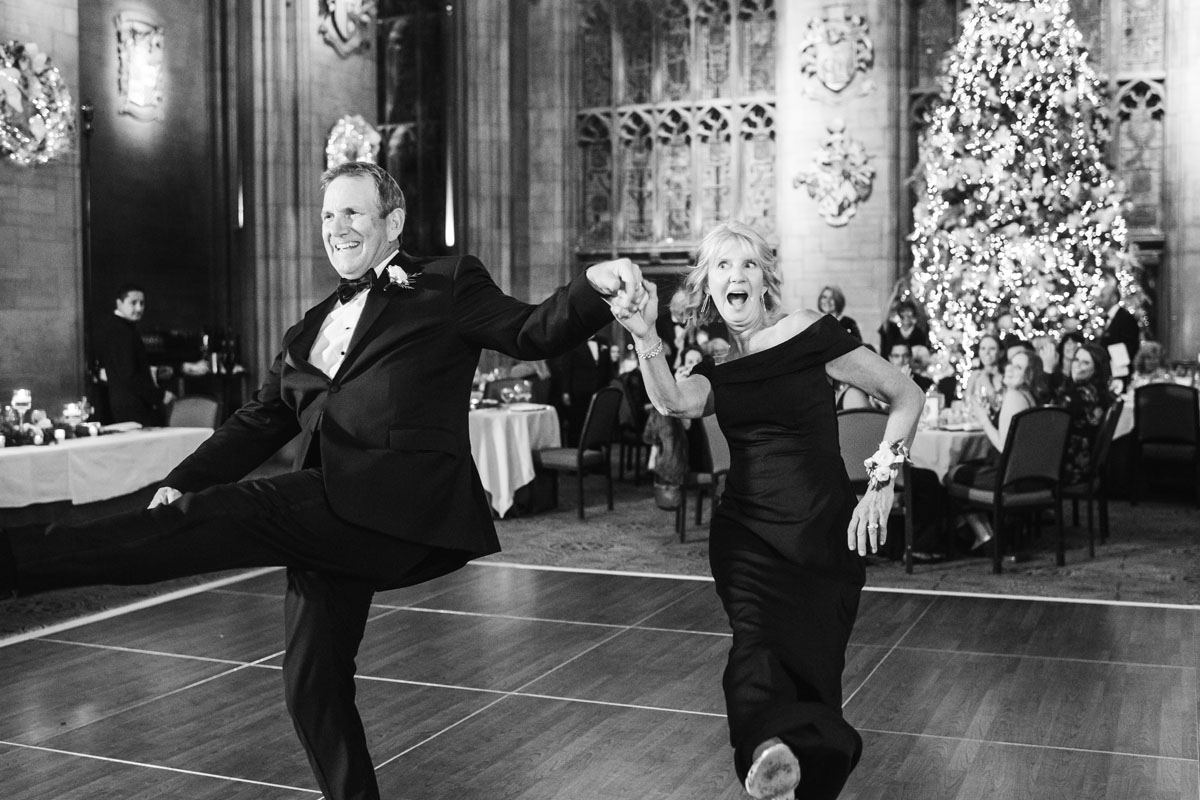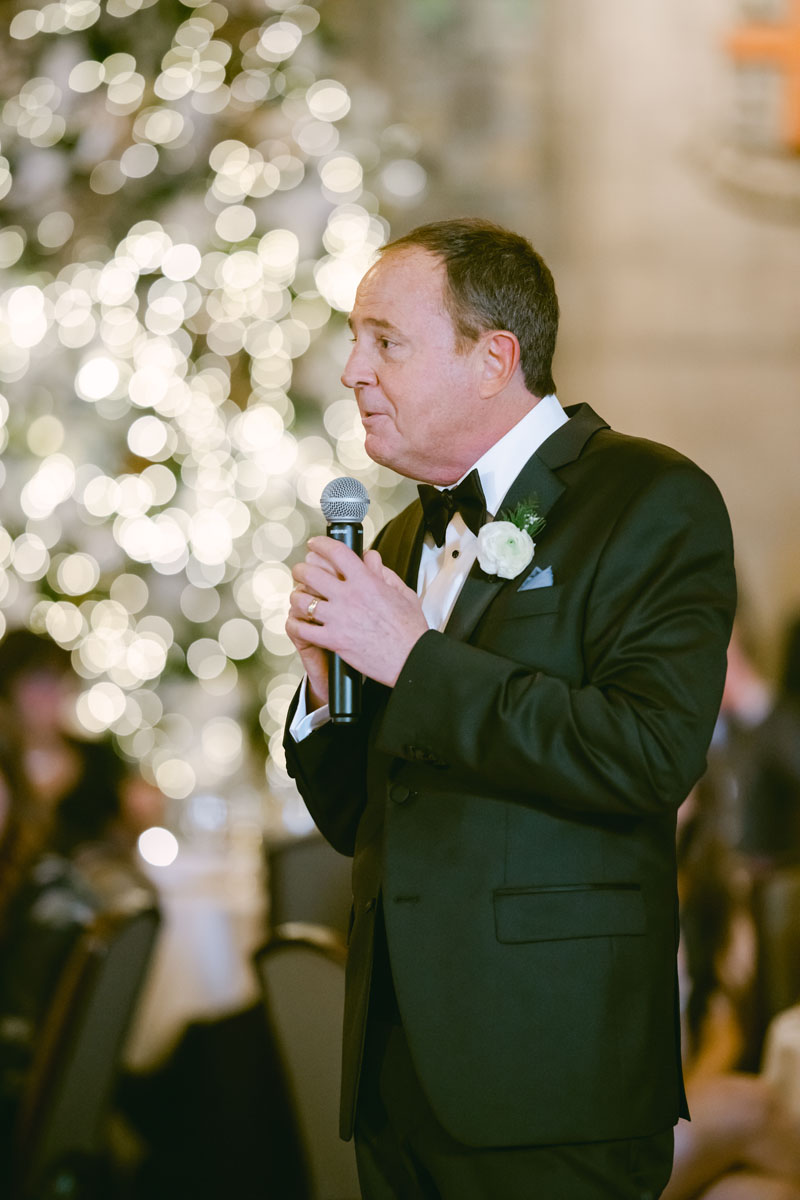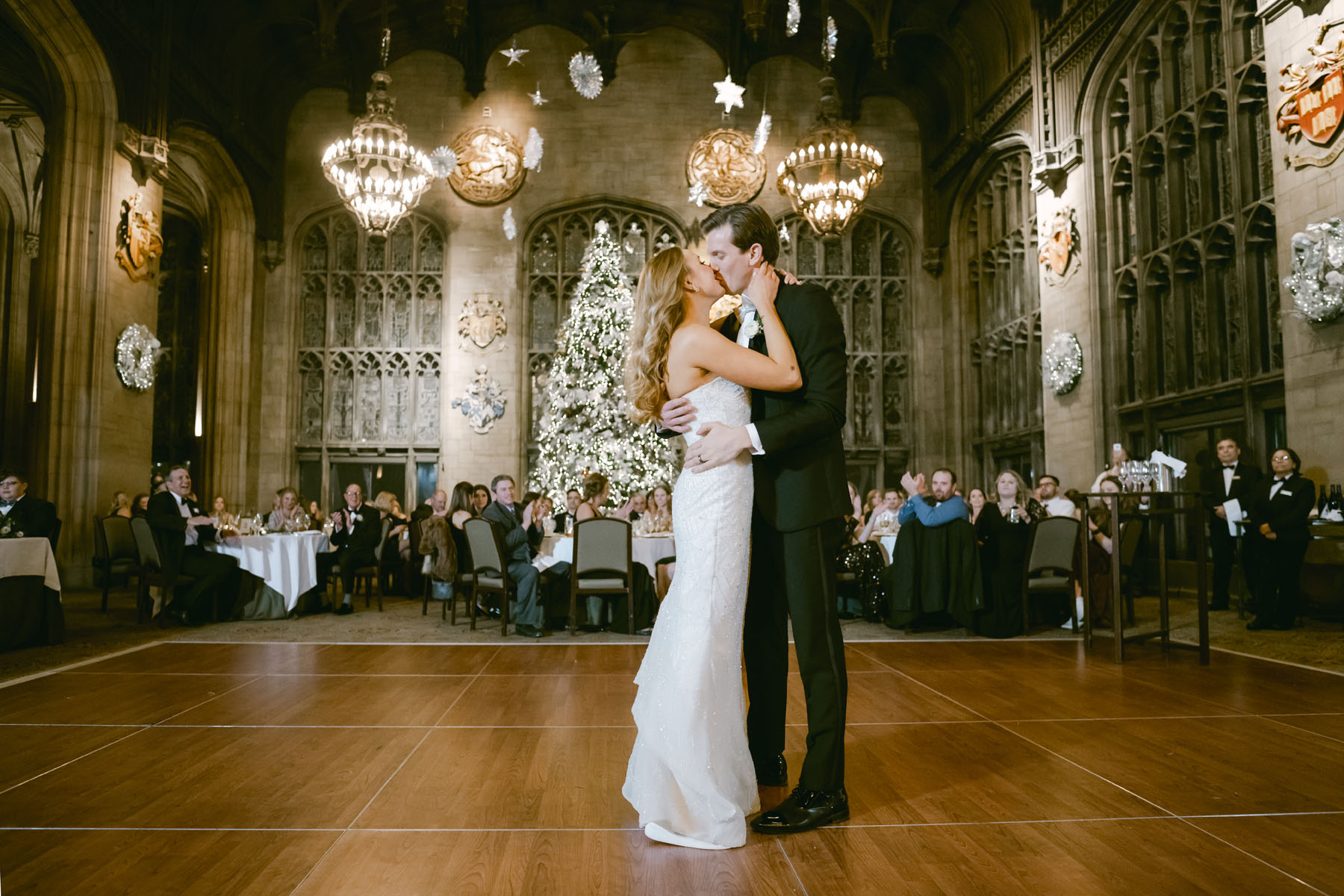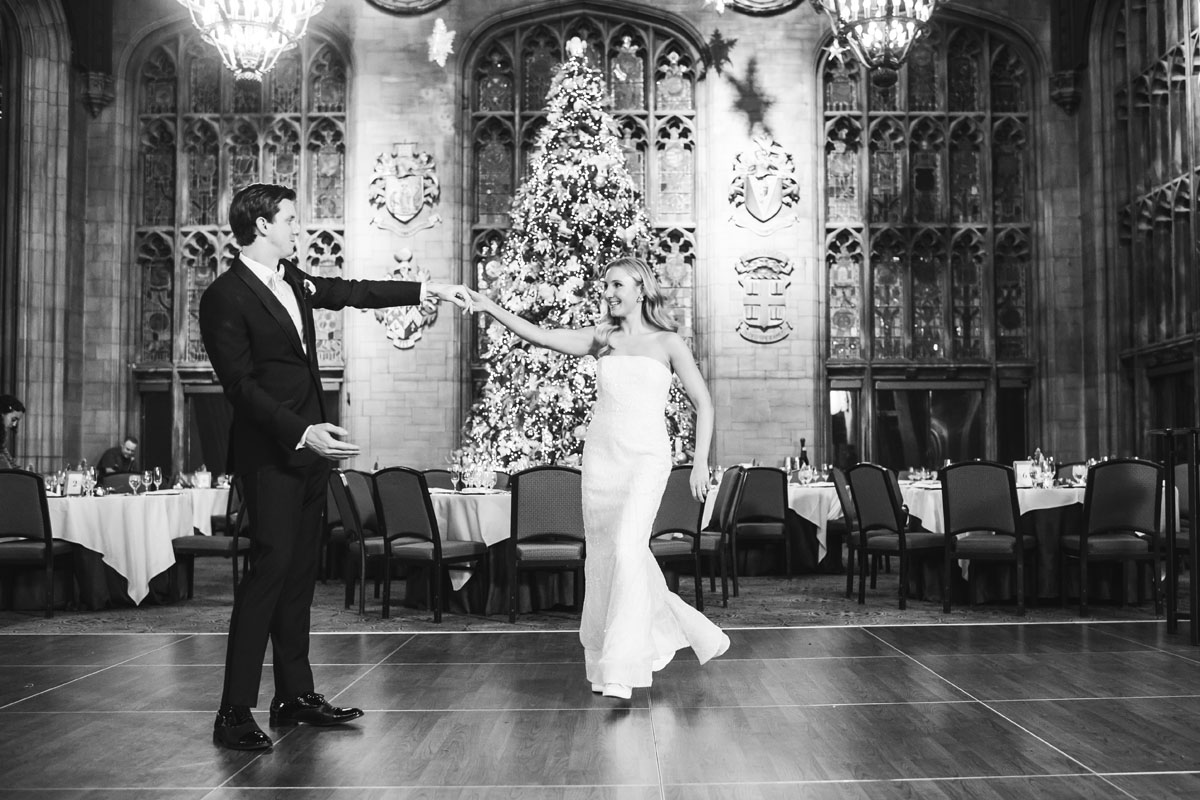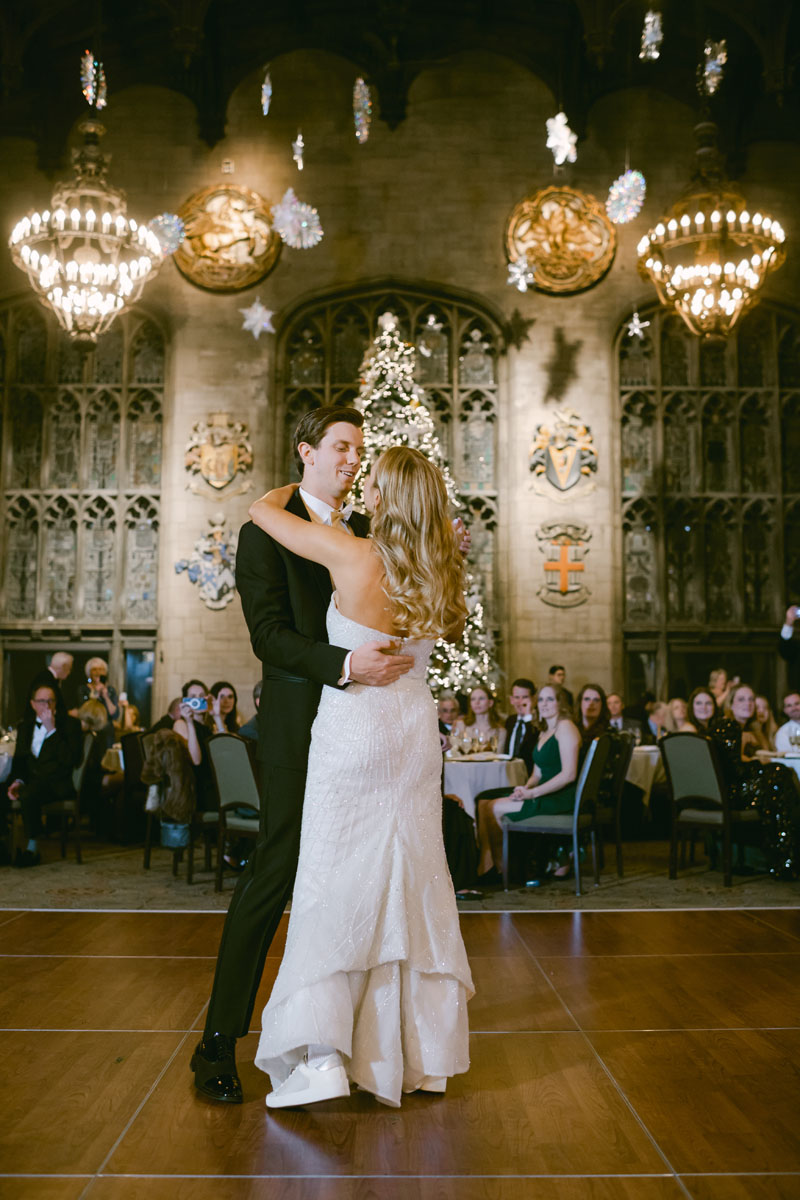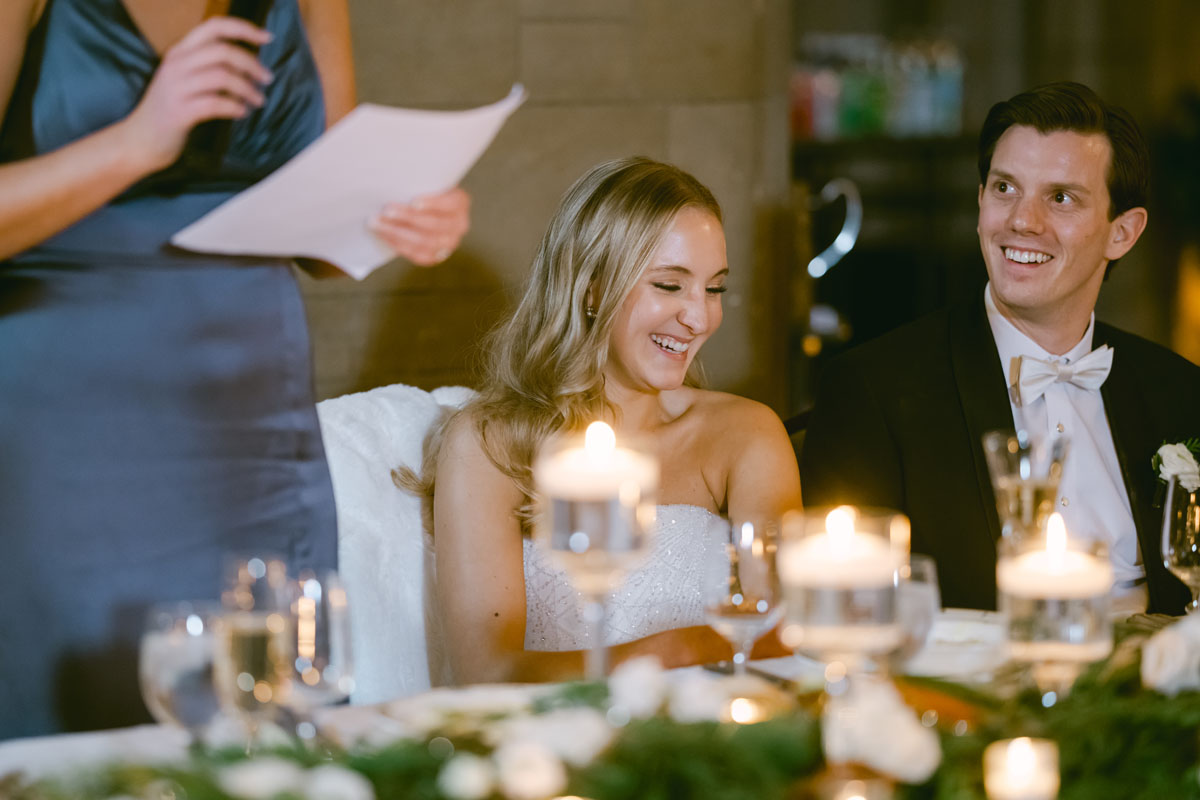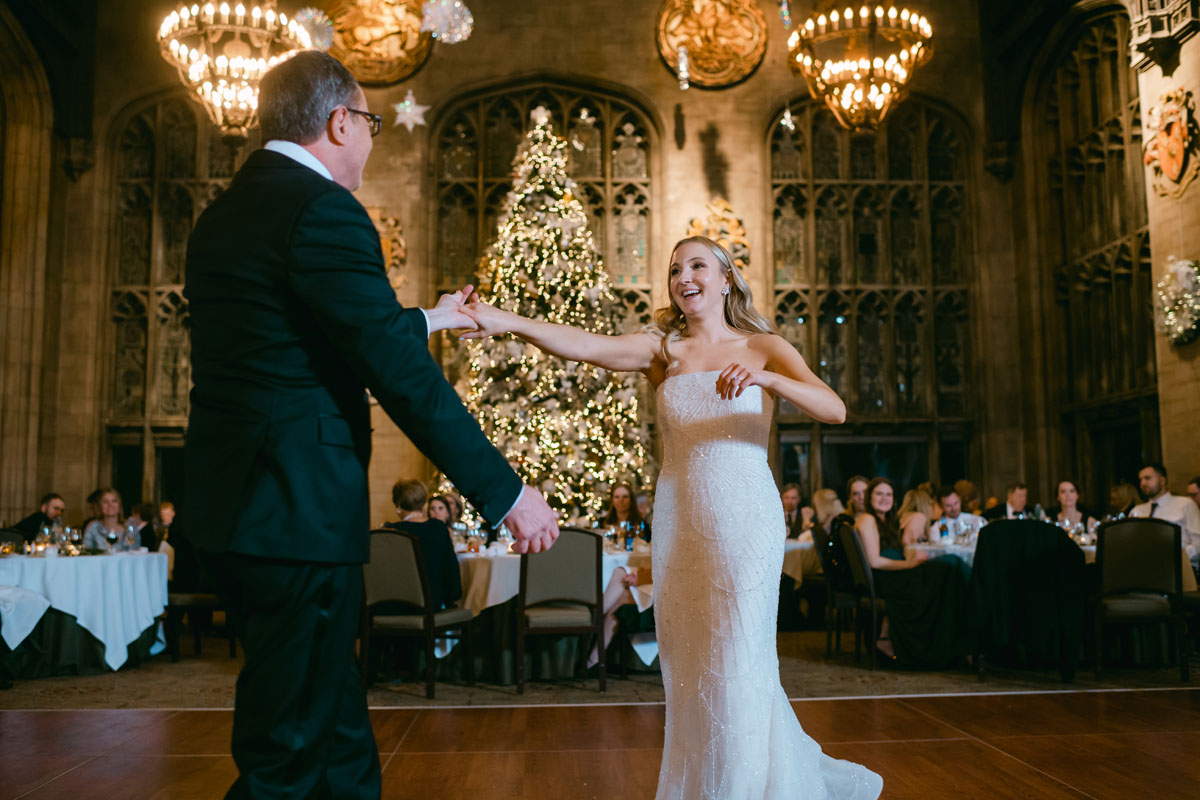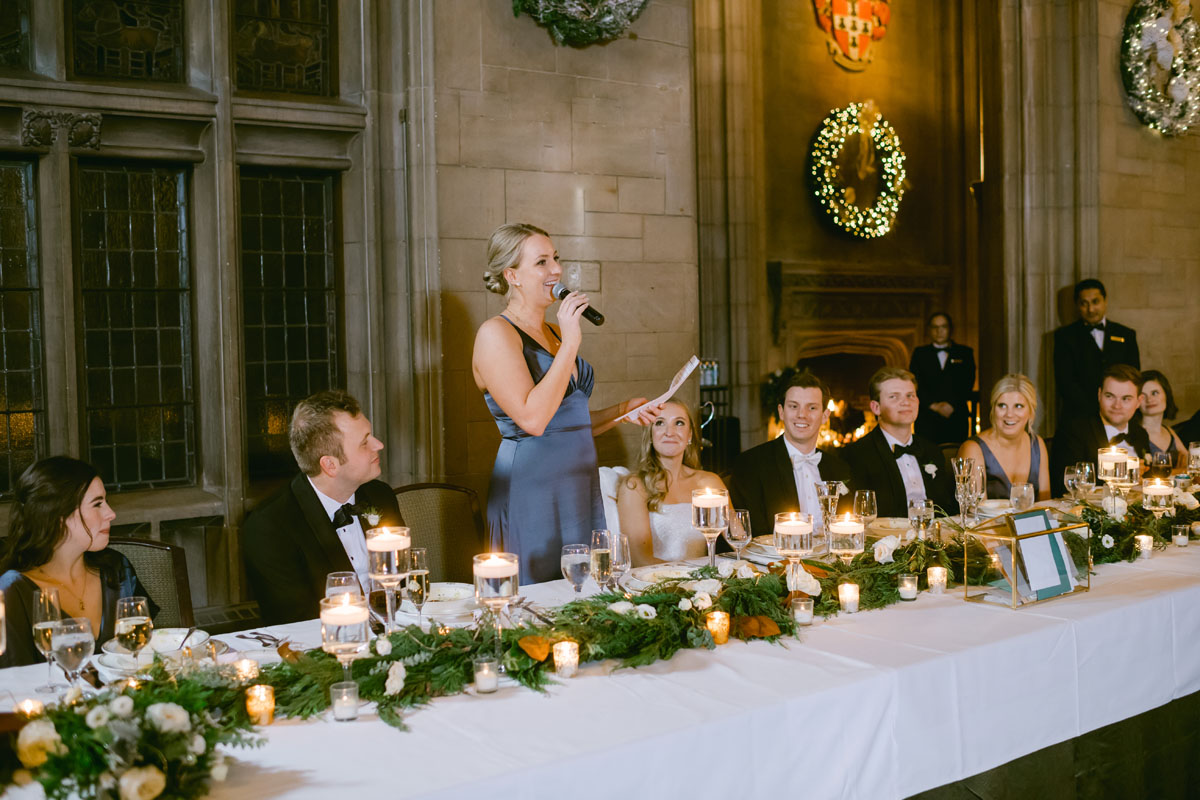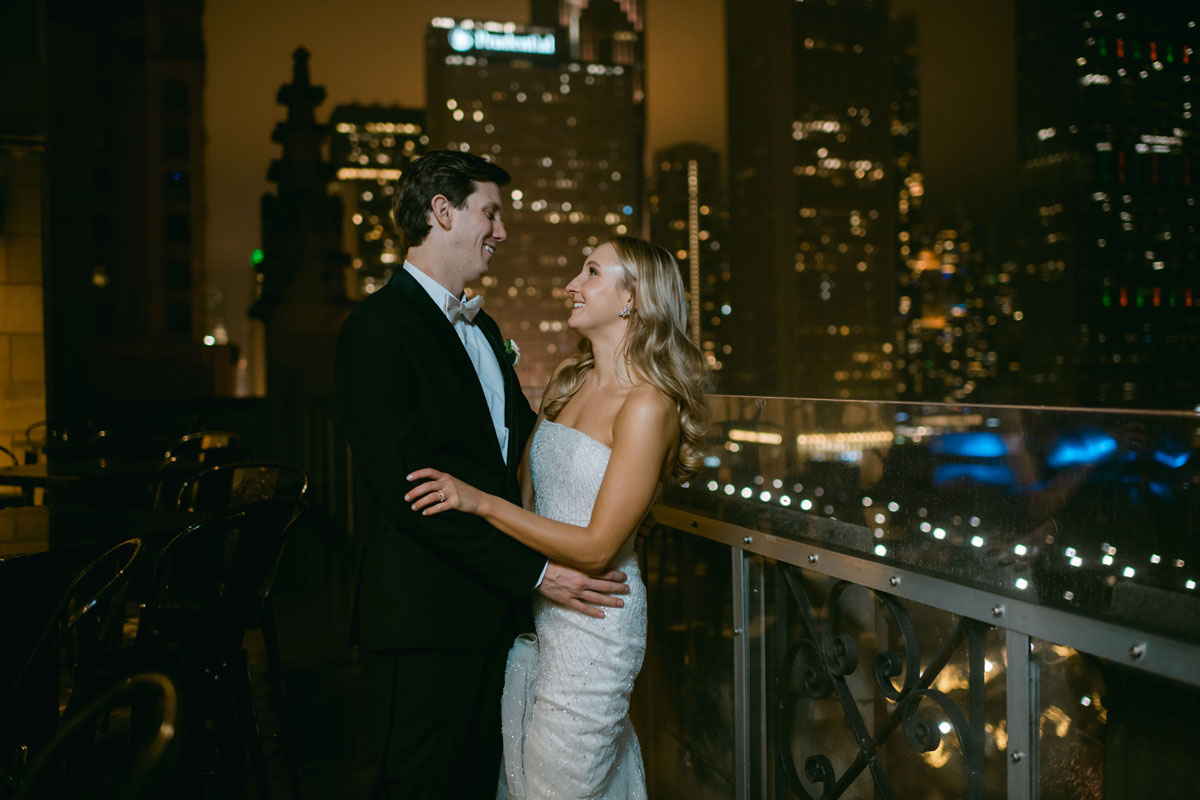 Ceremony/Reception - University Club of Chicago | Beauty - Rarebird Beauties | Florals - Primrose Chicago | Jams - Style Matters