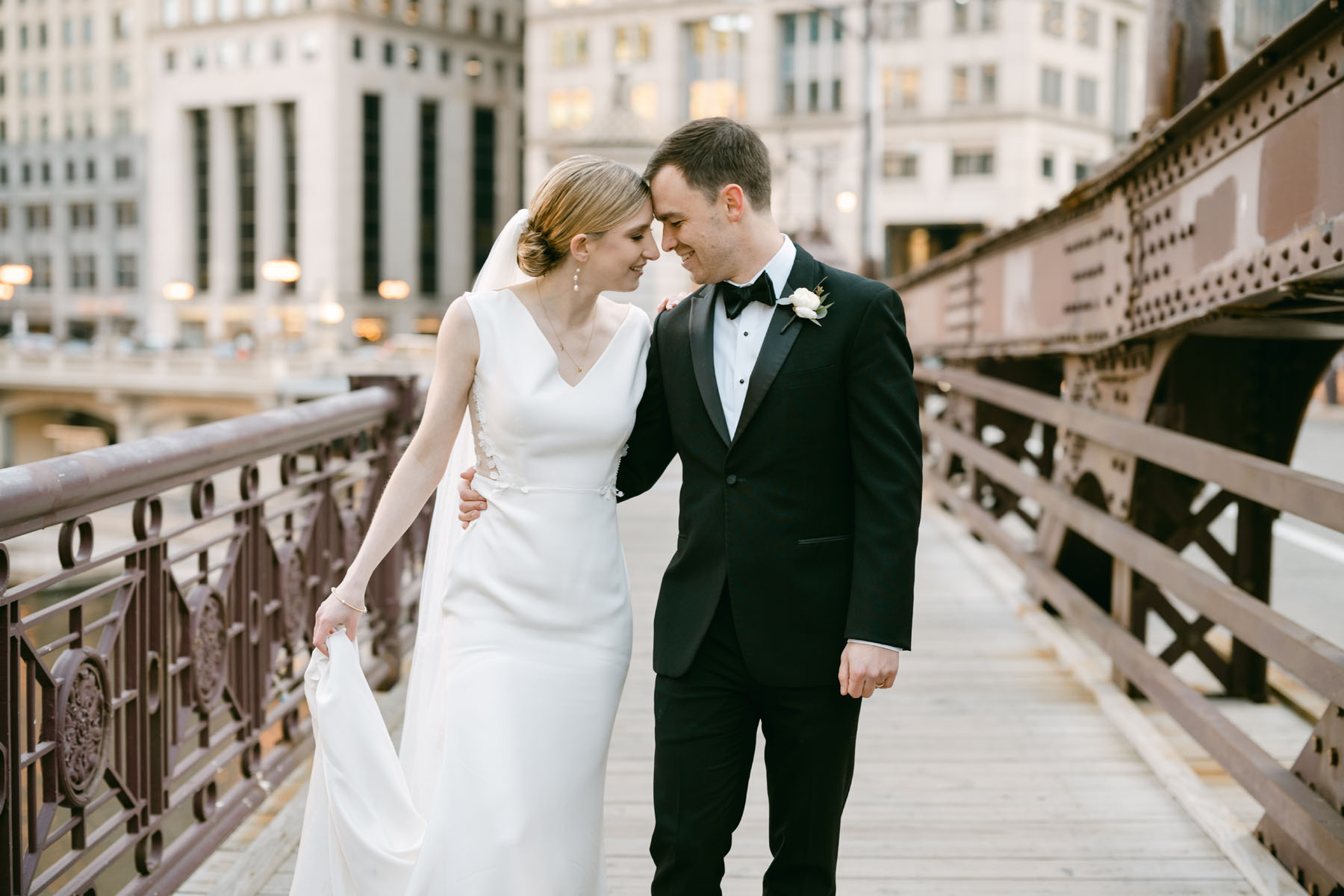 Katherine + Luke's winter Rockwell on the River wedding was so romantic!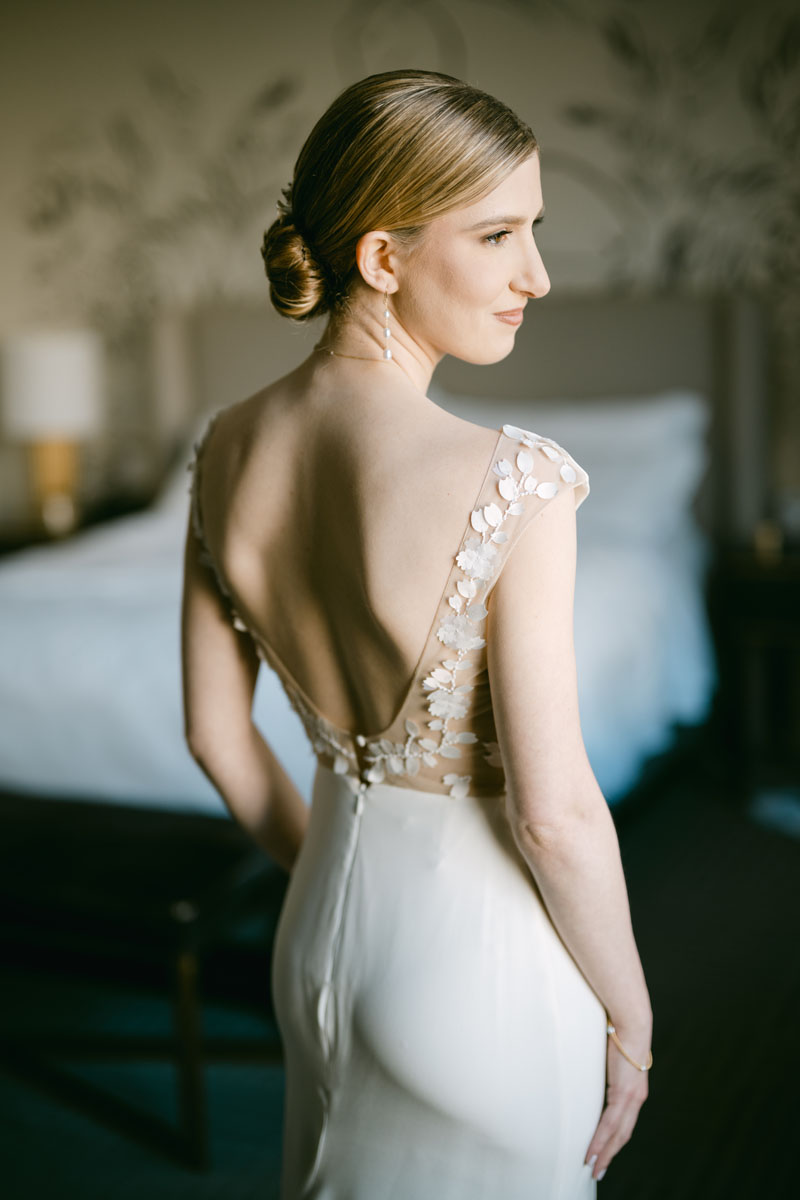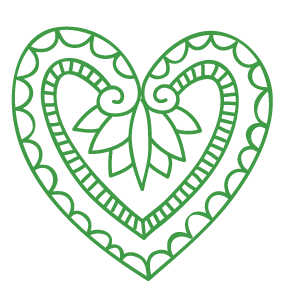 Kathleen look stunning in her elegant winter wedding dress.
Surrounded by all her beautiful ladies in colorful pajamas, it was champagne pop time! The perfect moment to laugh and be silly with your besties before the emotional moments of the day.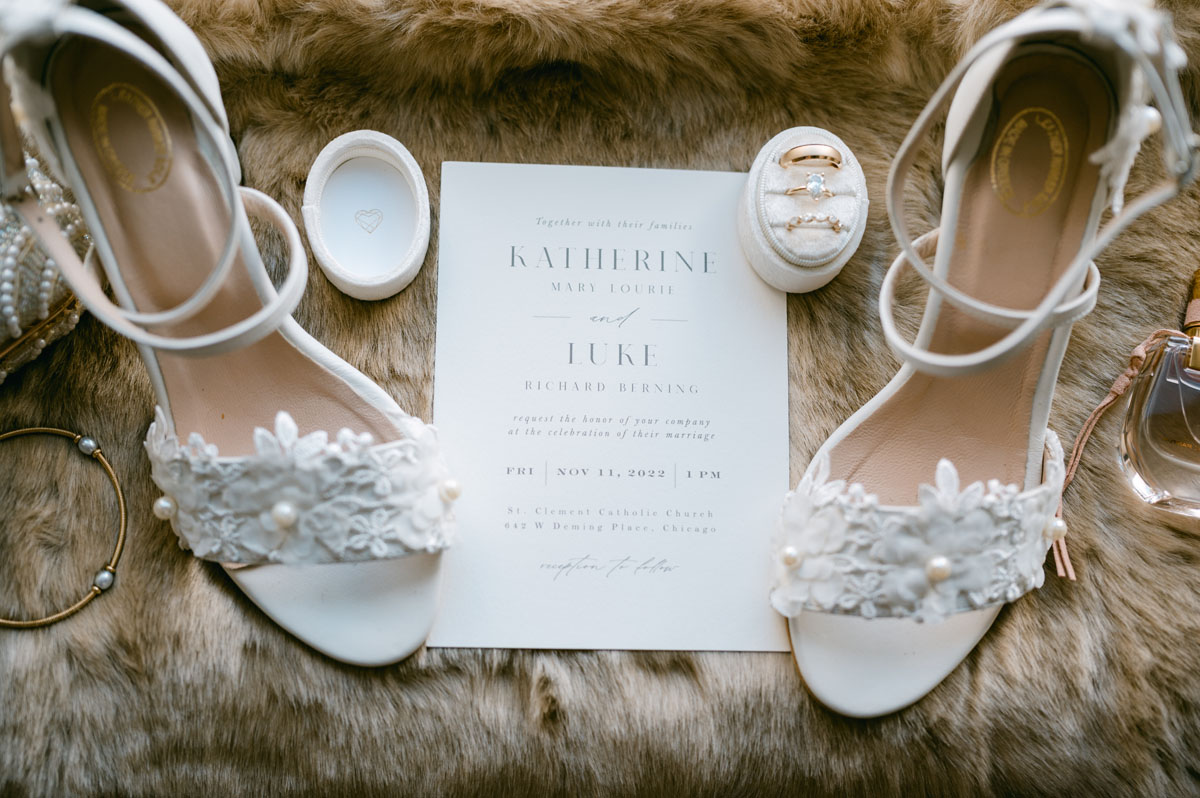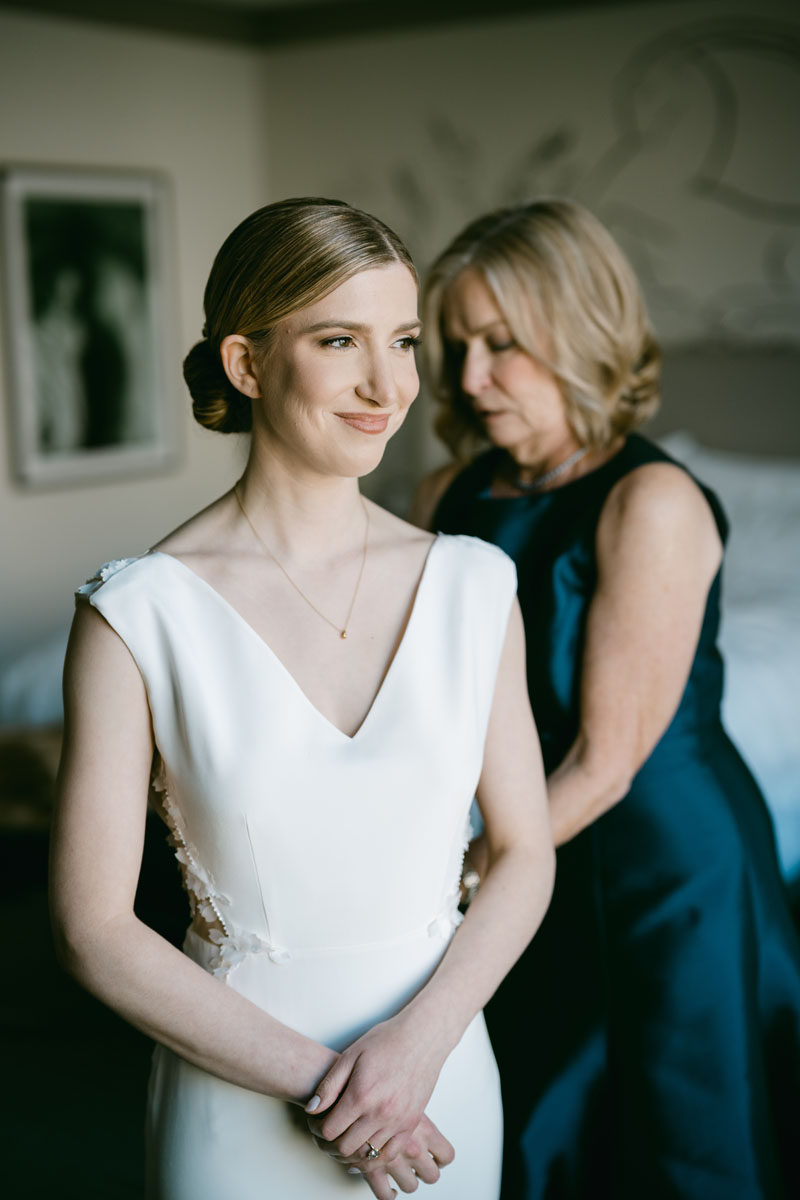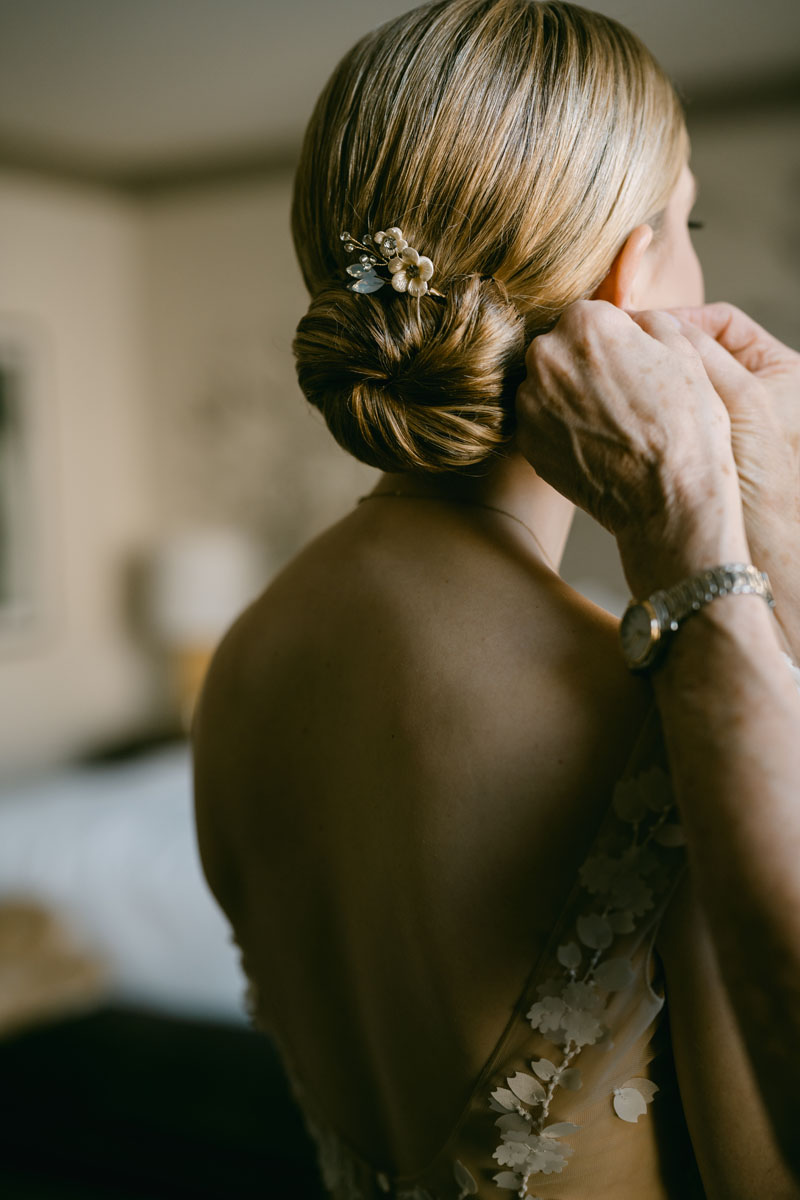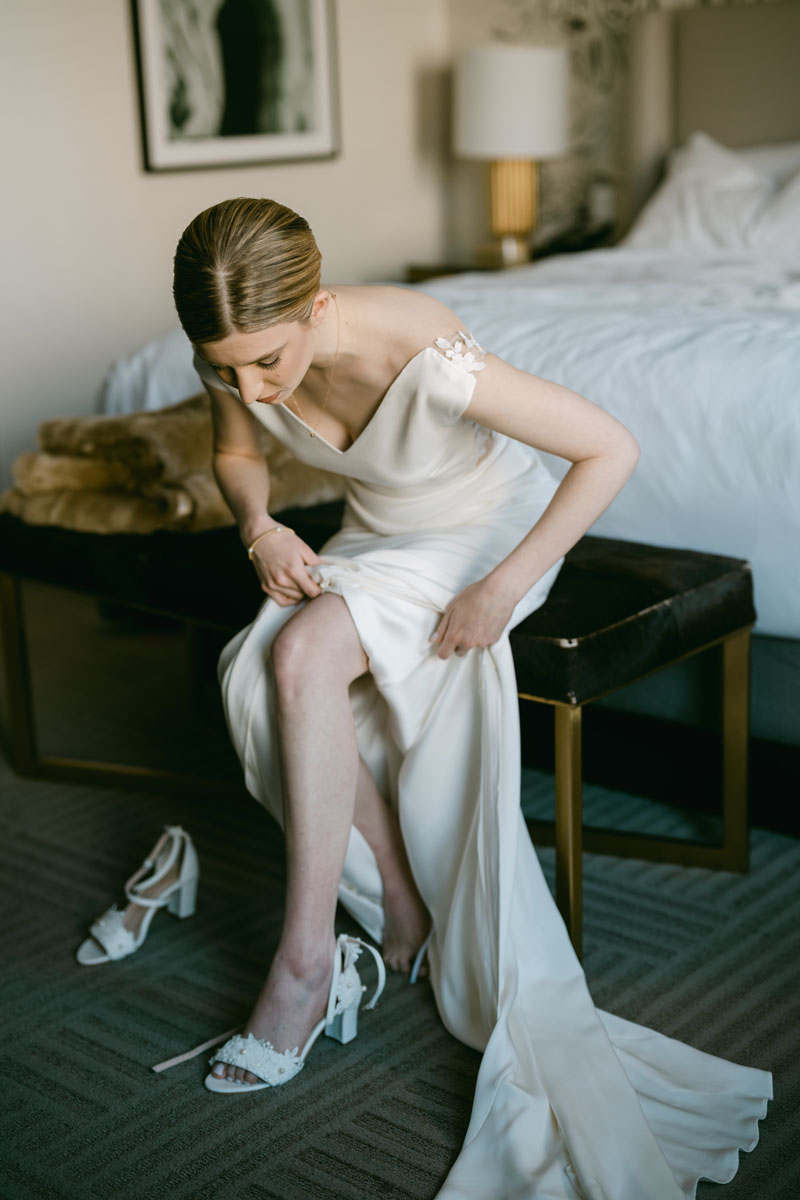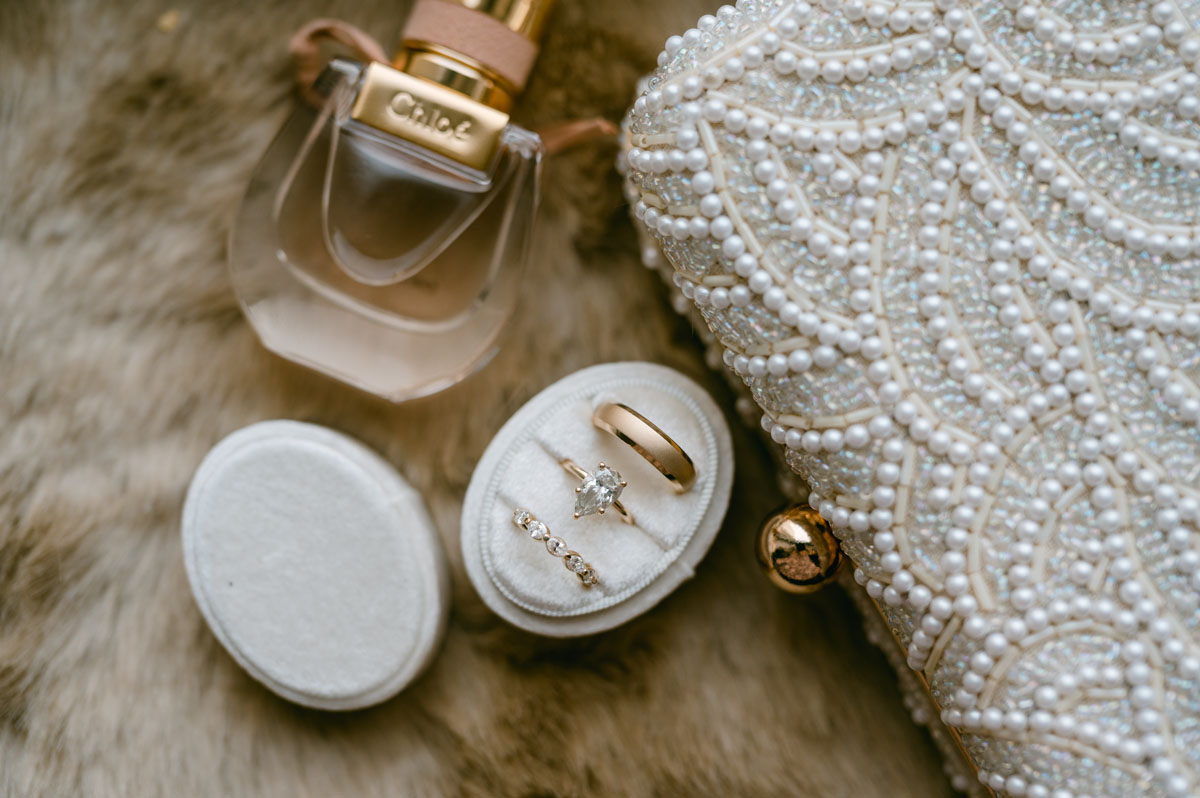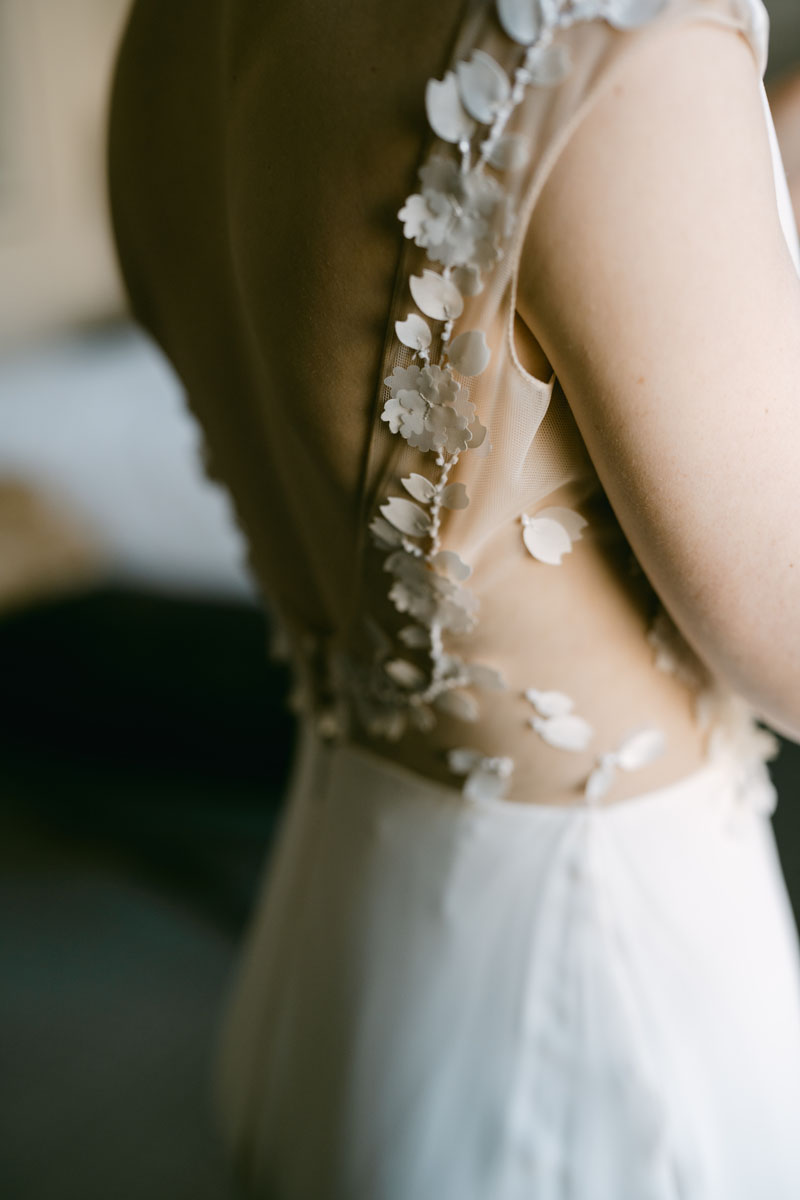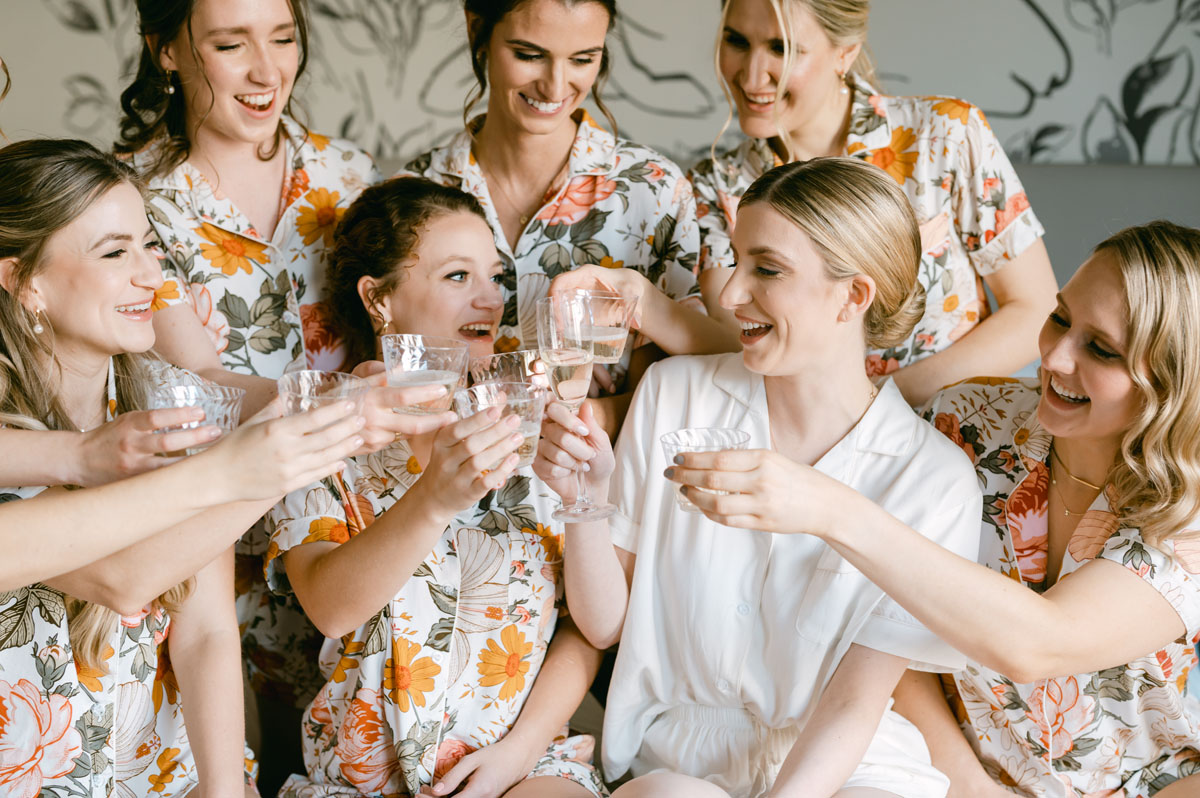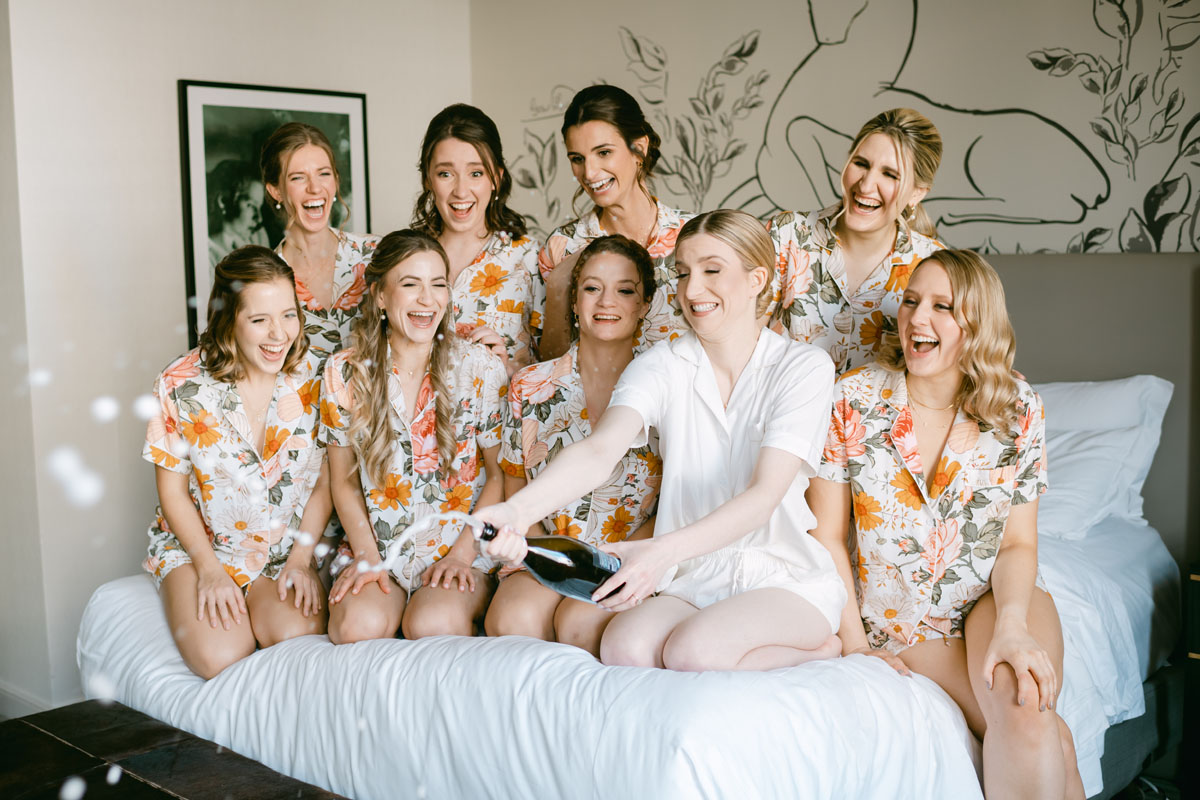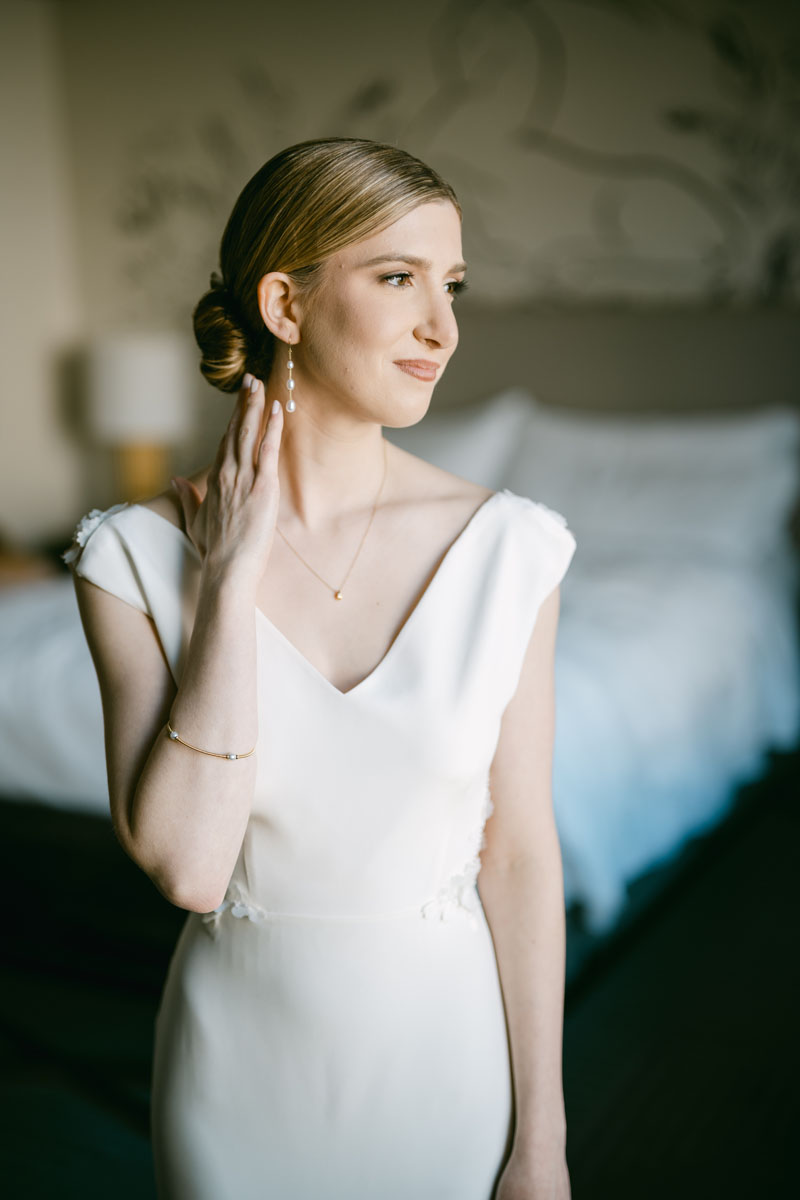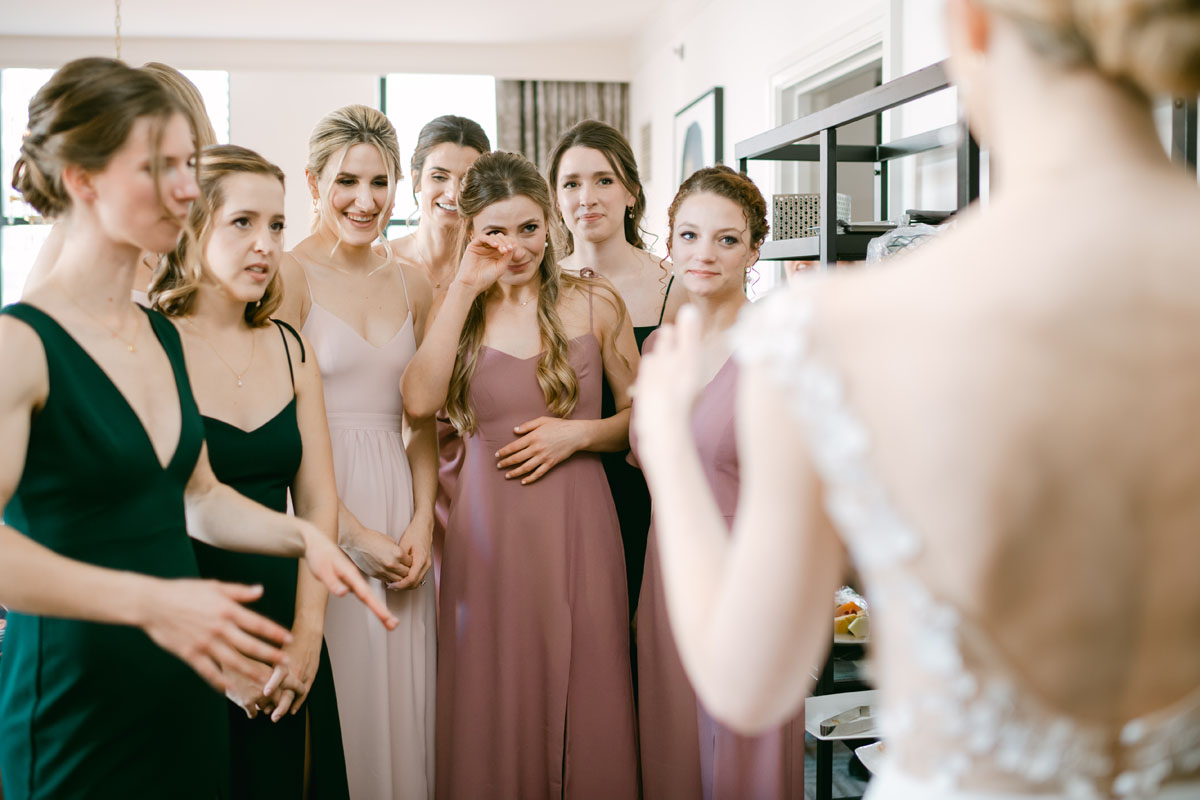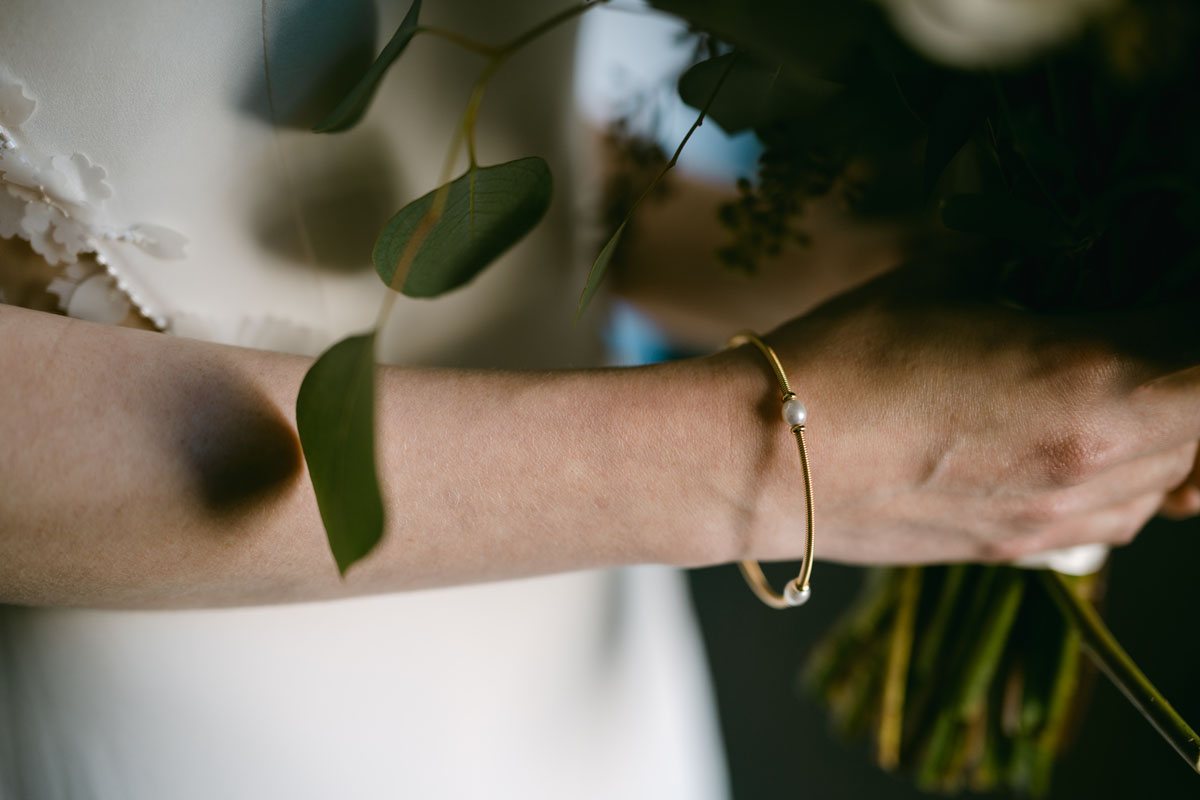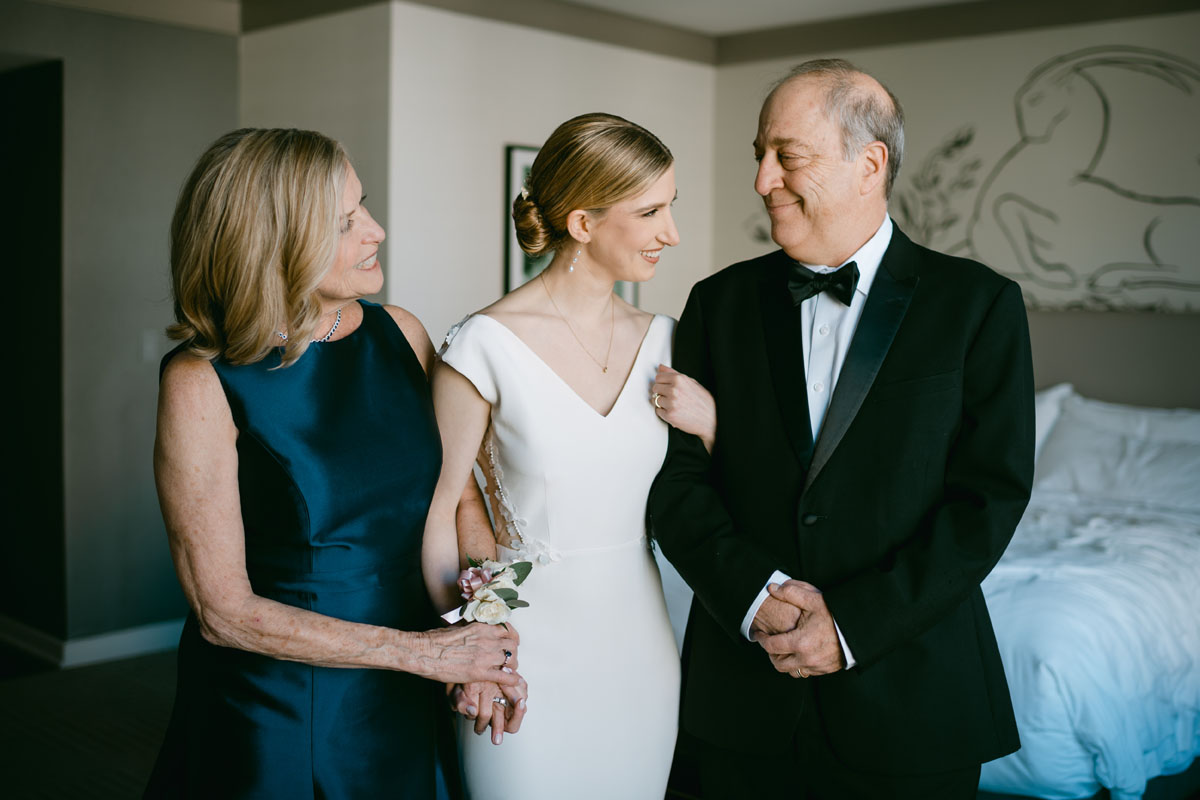 The happy couple decided to keep it traditional at their St. Clement wedding ceremony. Theyhad their first look as Katherine was walking down the aisle with her dad. They shared a very sweet moment together as the bride's dad officially gave her away.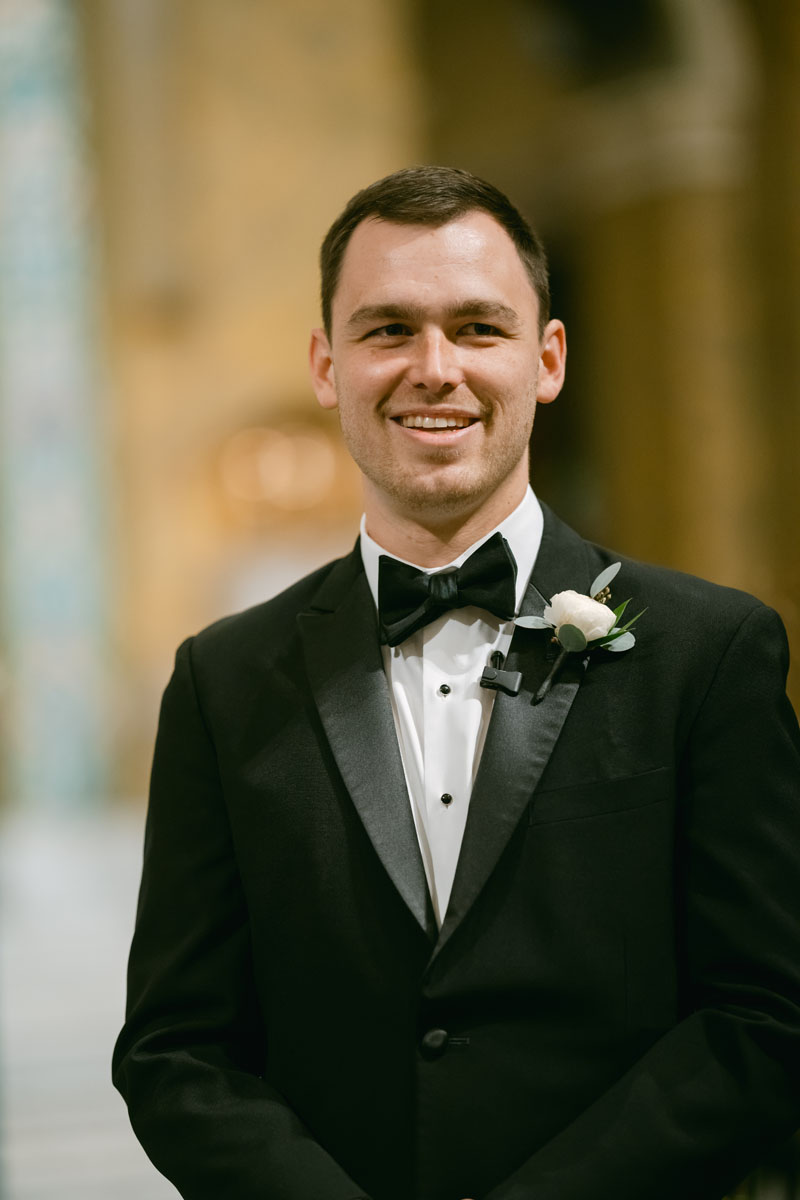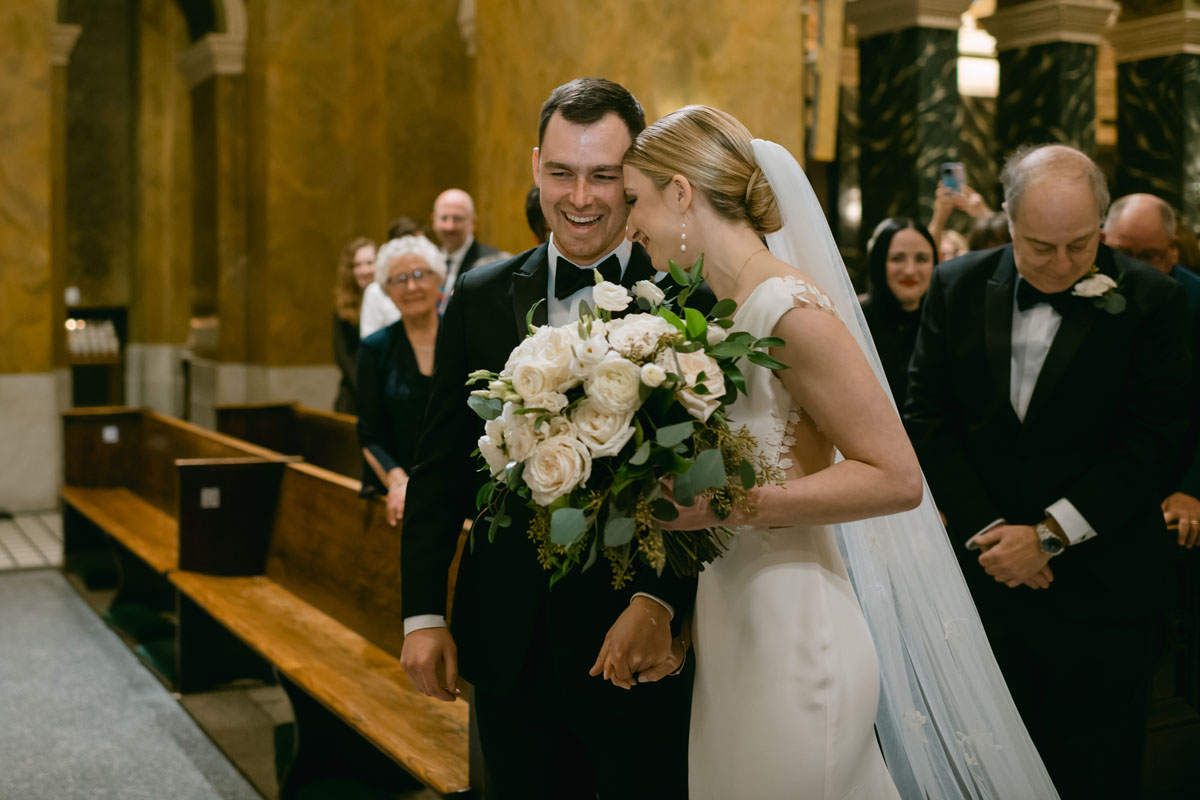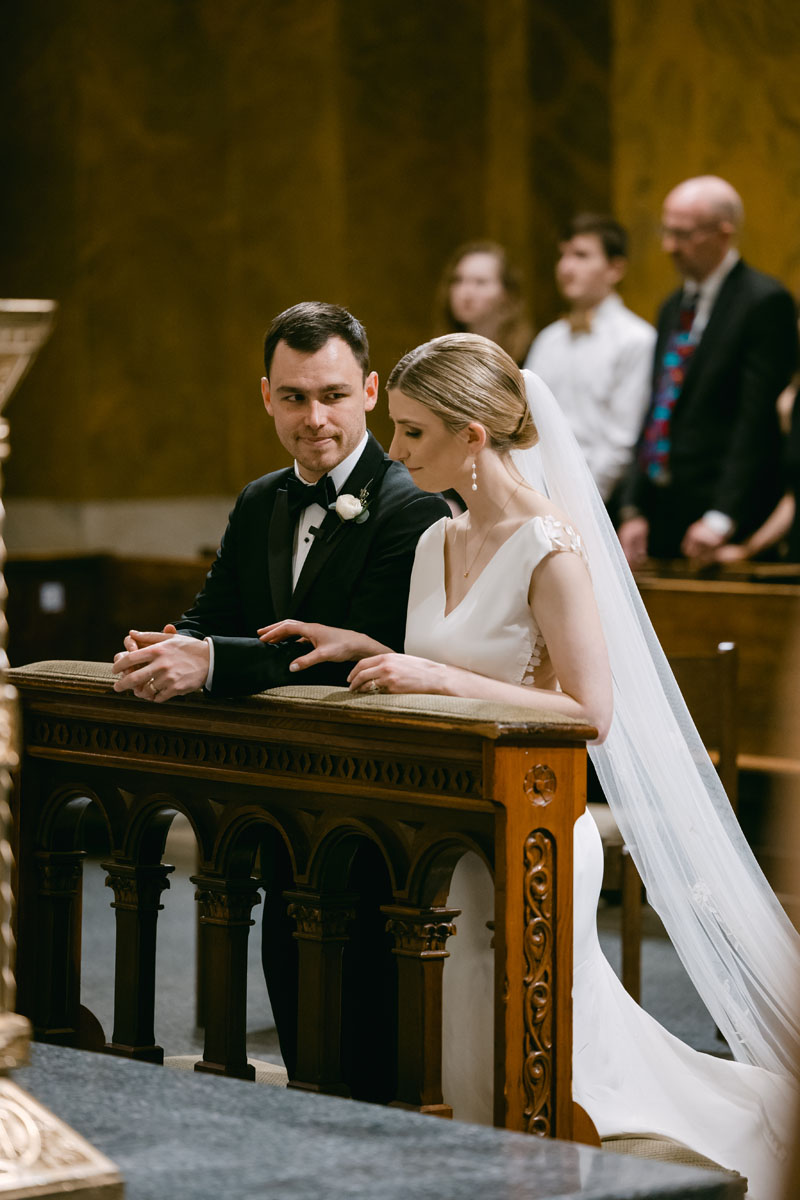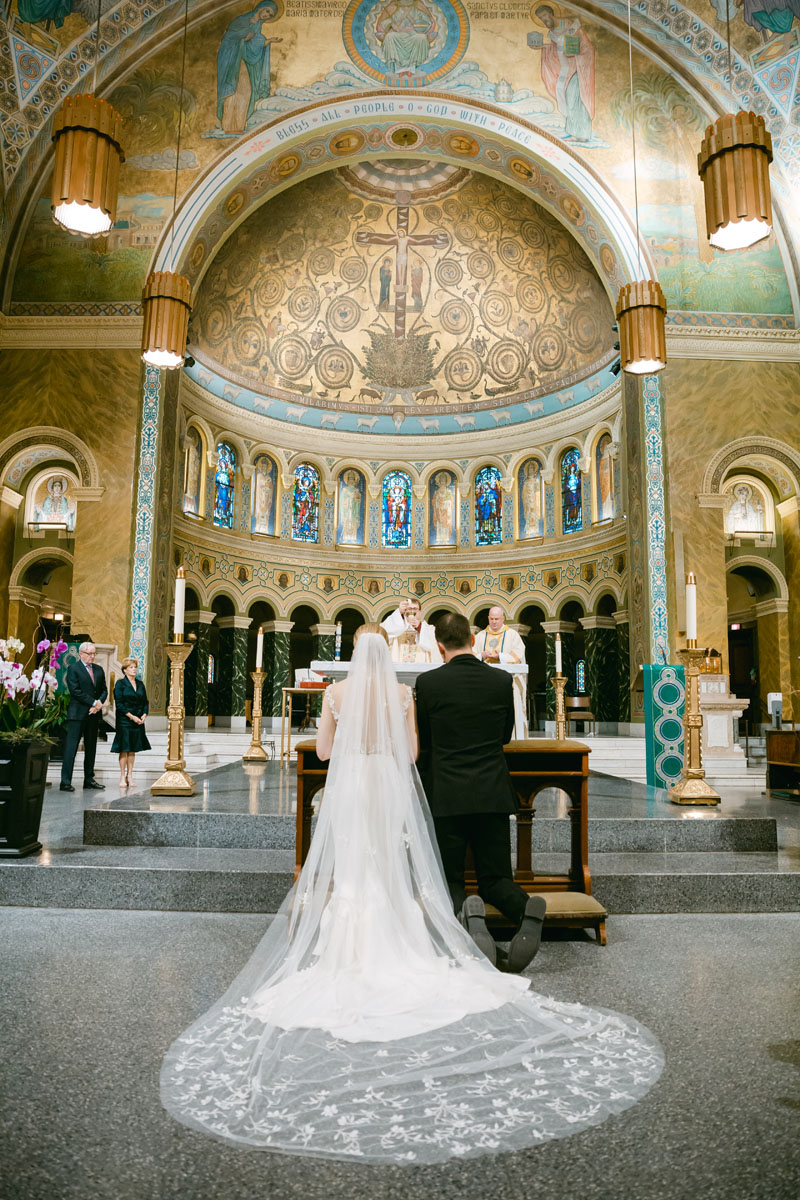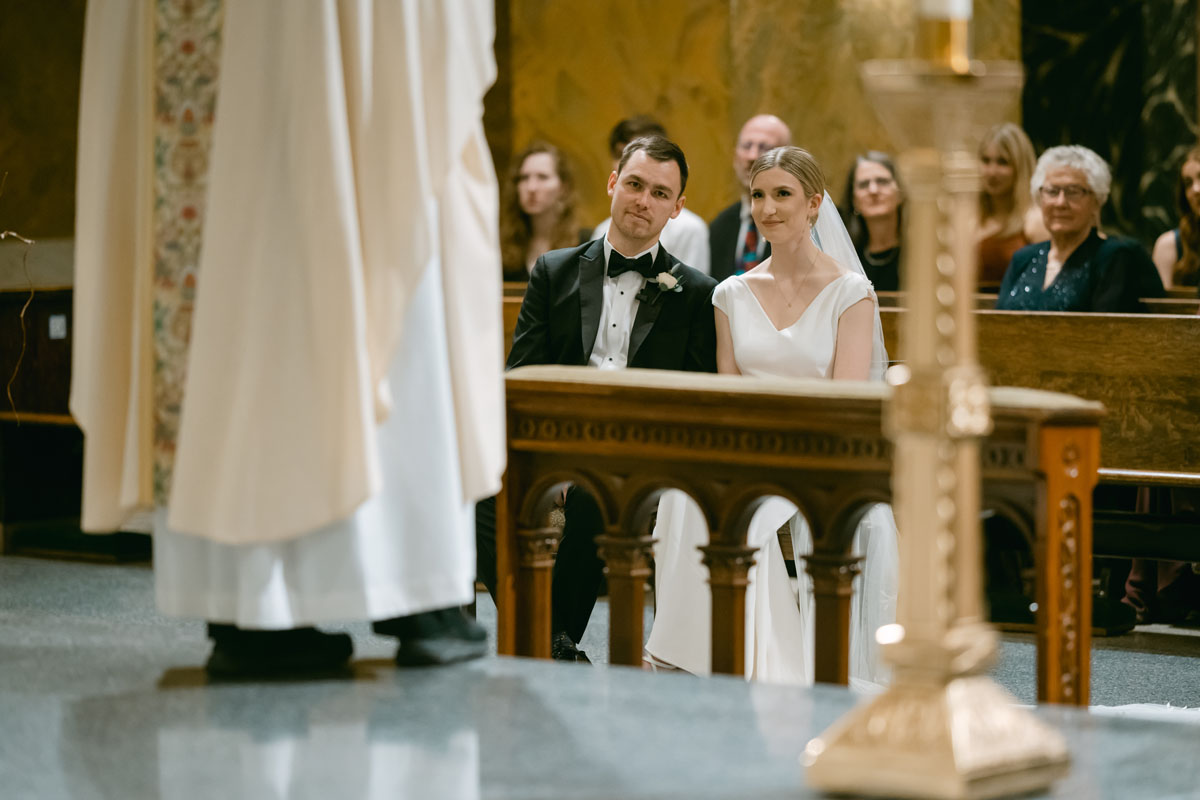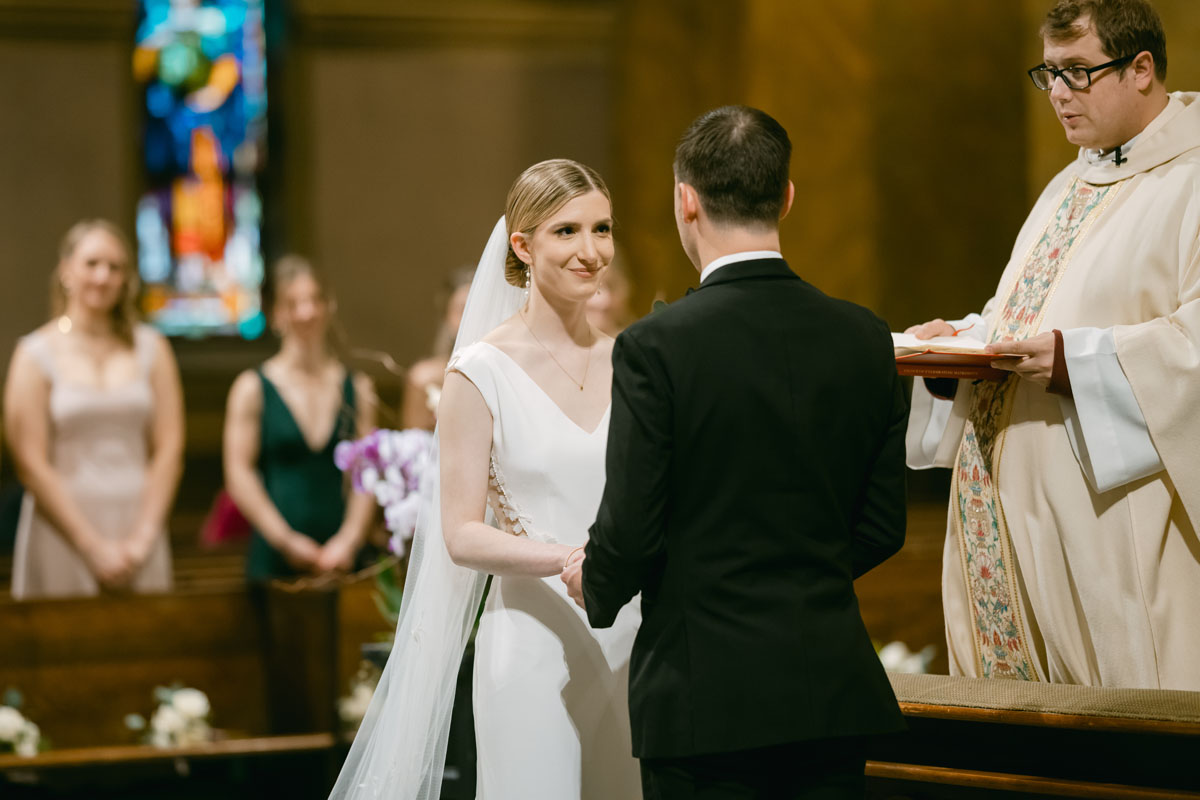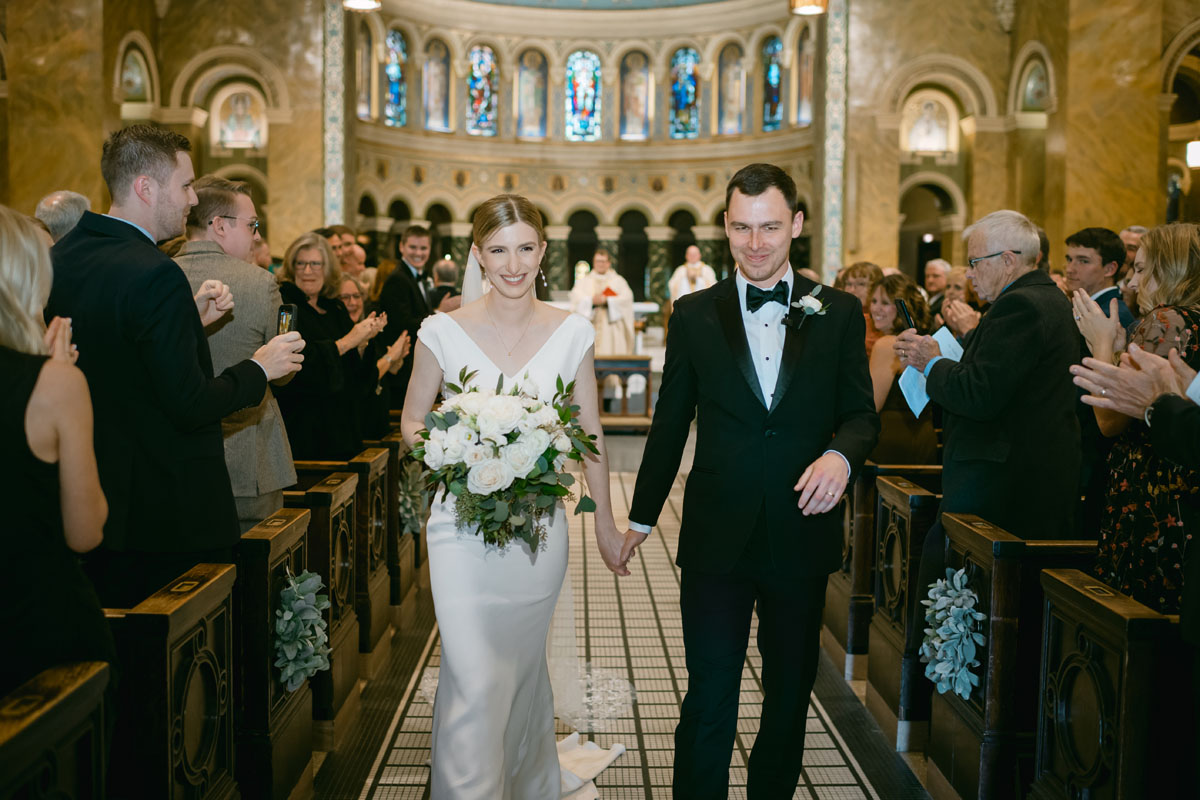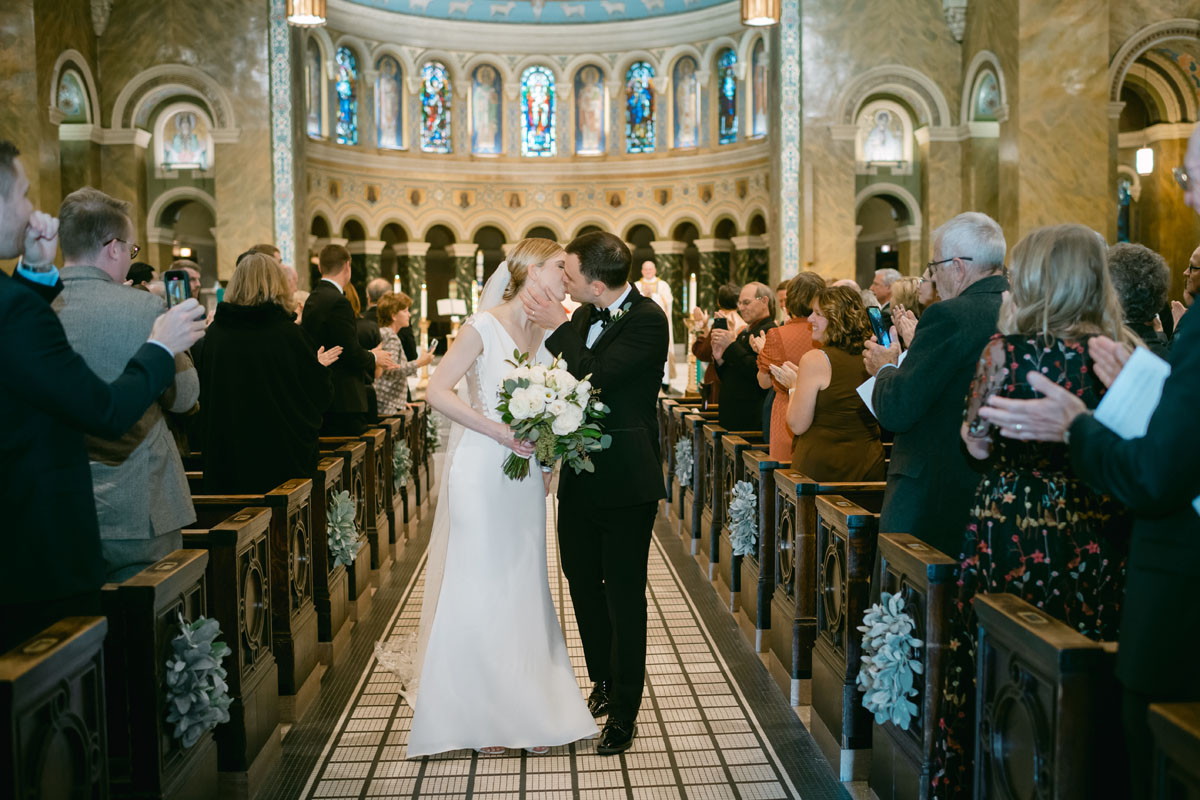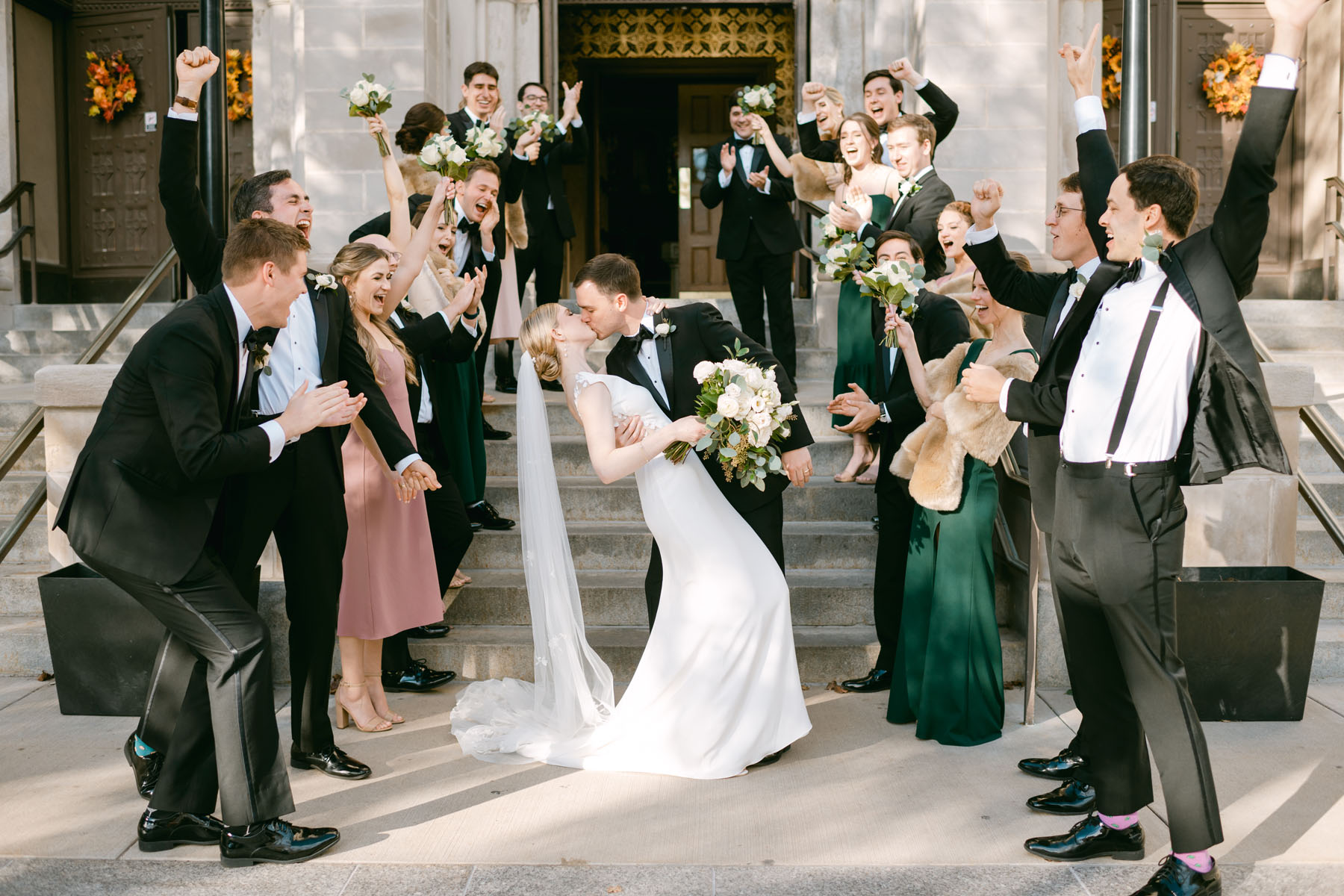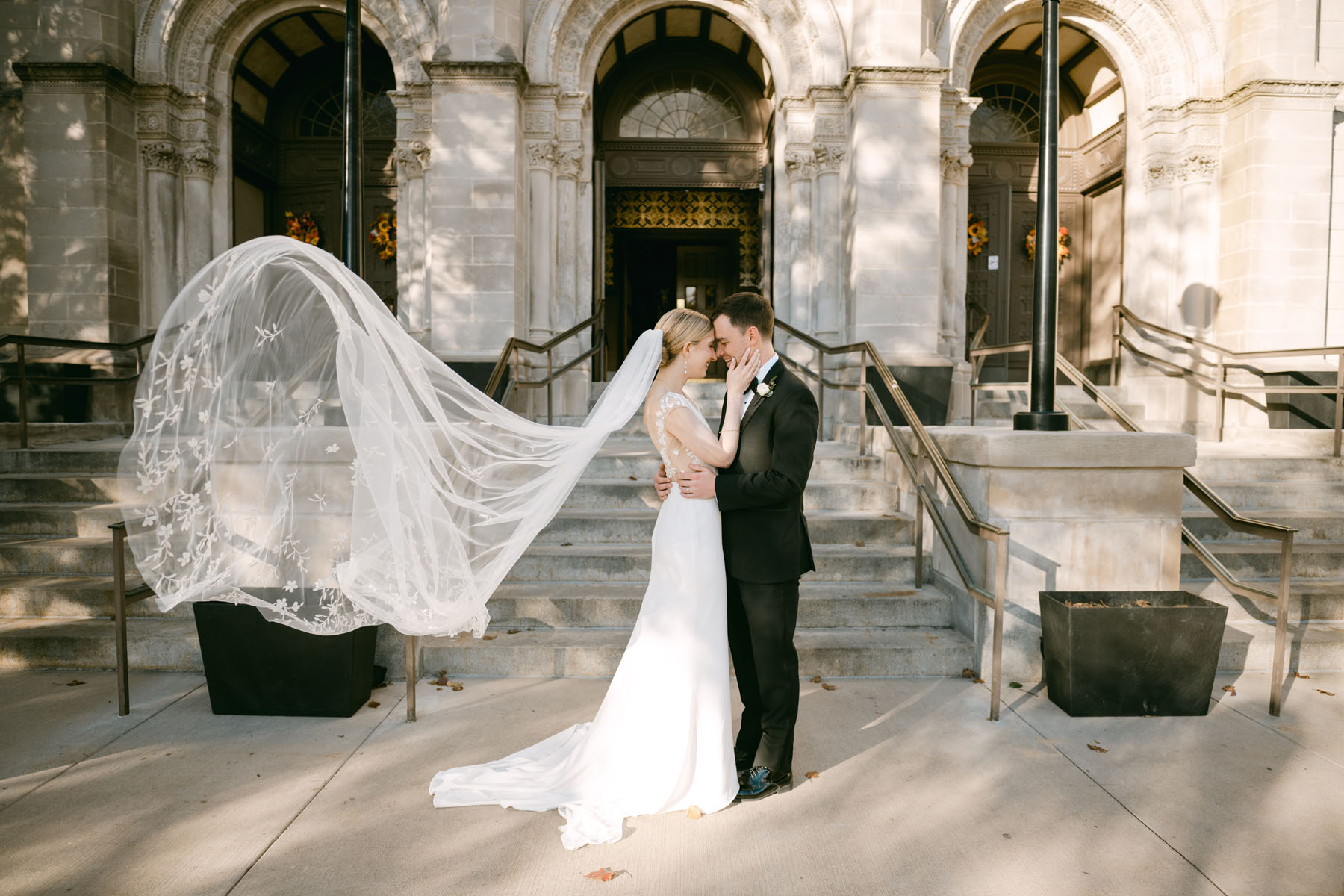 After their sweet St. Clement's wedding ceremony, it was time to shake things up! The bride and groom had their heart set on wedding photos at the Art Institute of Chicago garden. But when we arrived, we found the garden was closed for the season. With no time to spare, the bridal party hopped the fence for some quick photos. We were able to get a couple of photos in before security escorted us out. Anything to make the bride and groom's day extra special!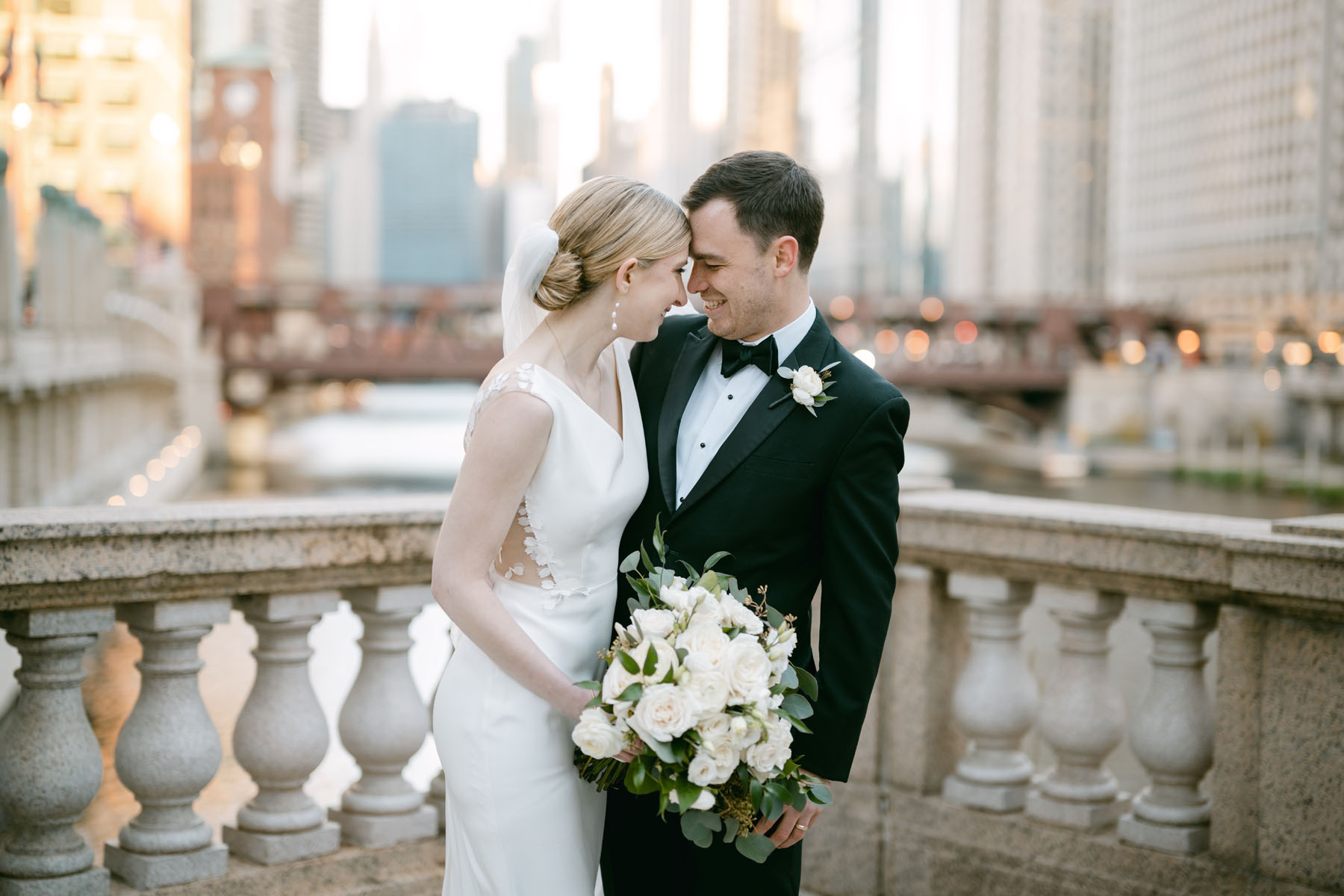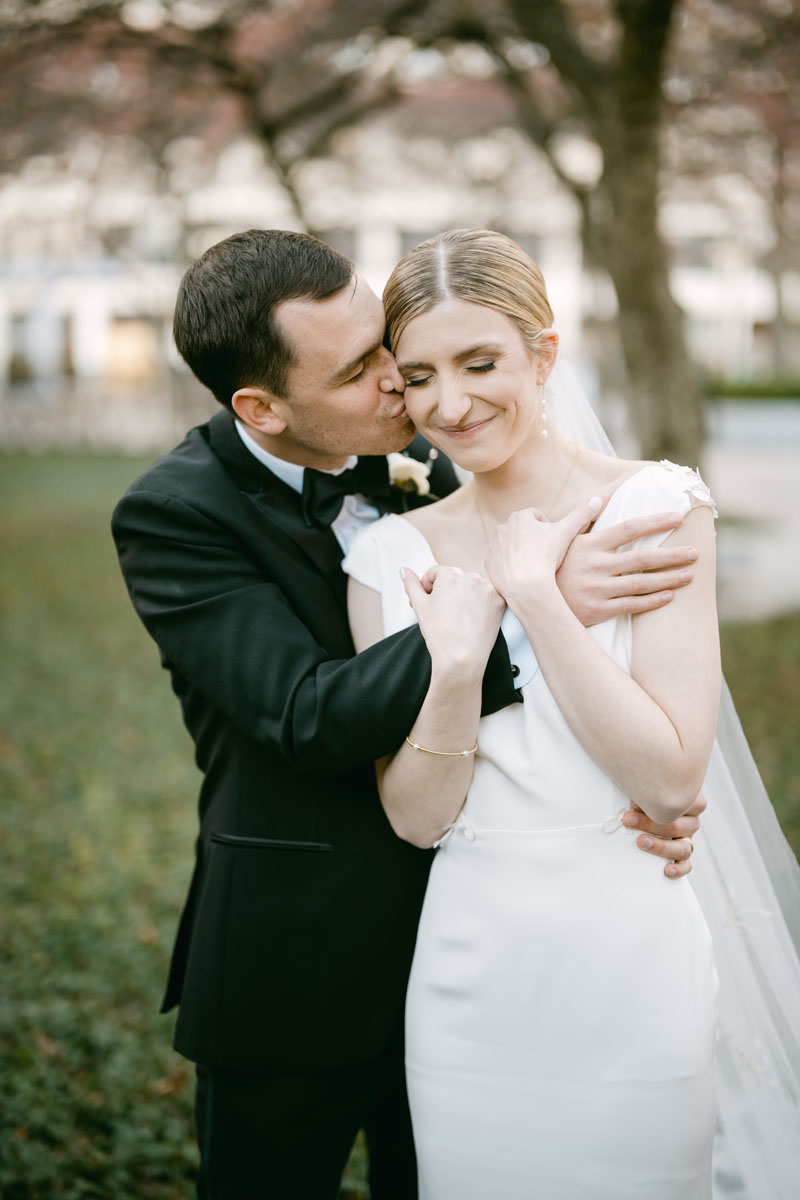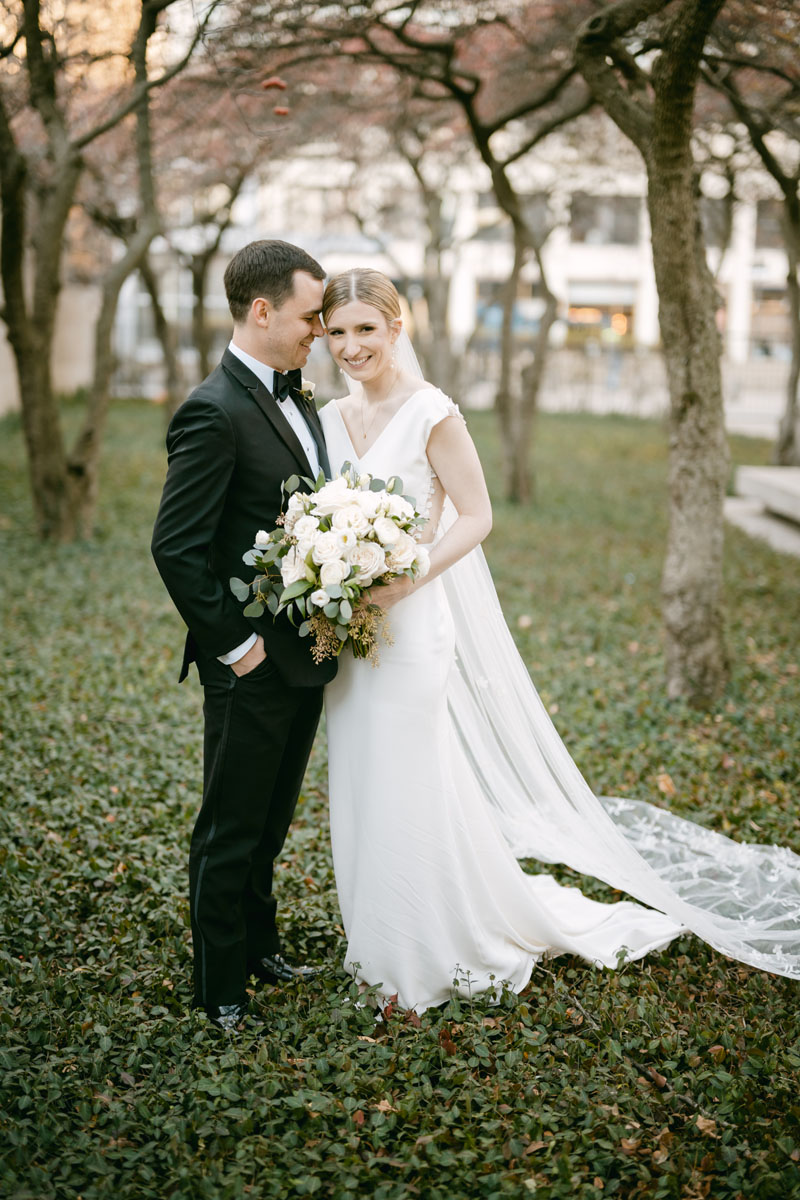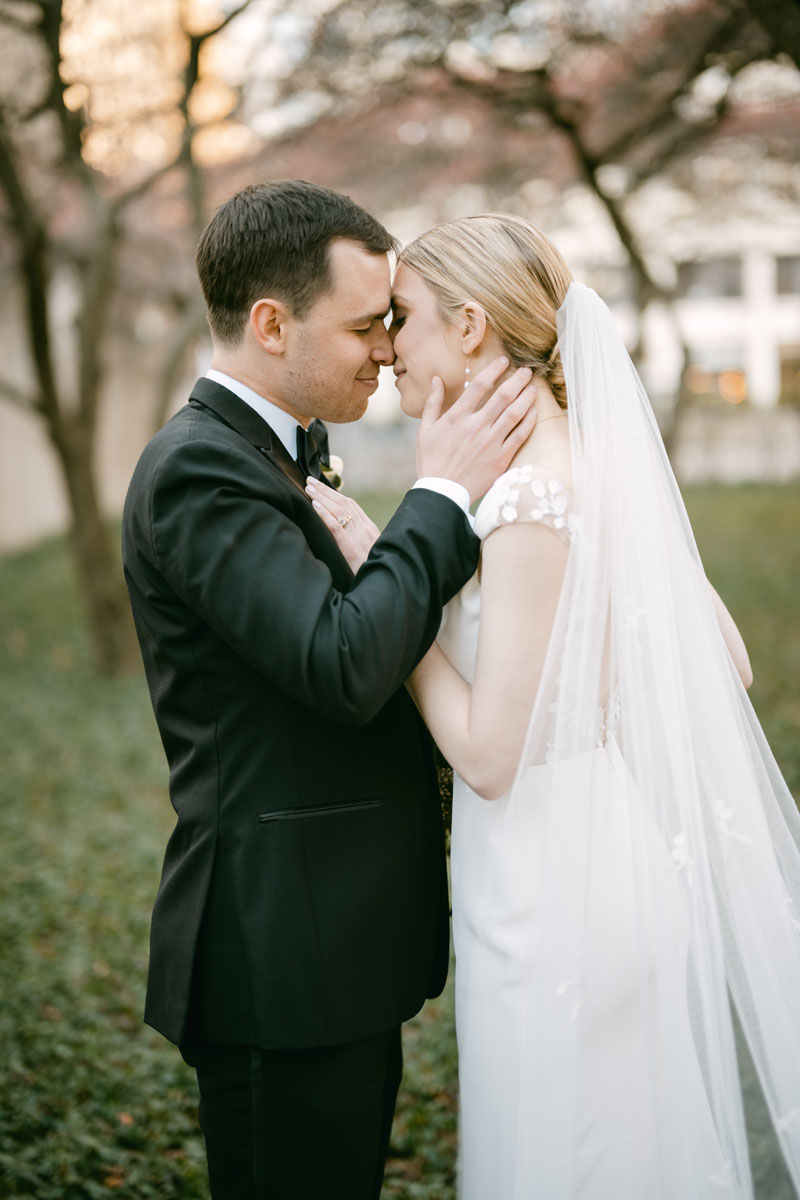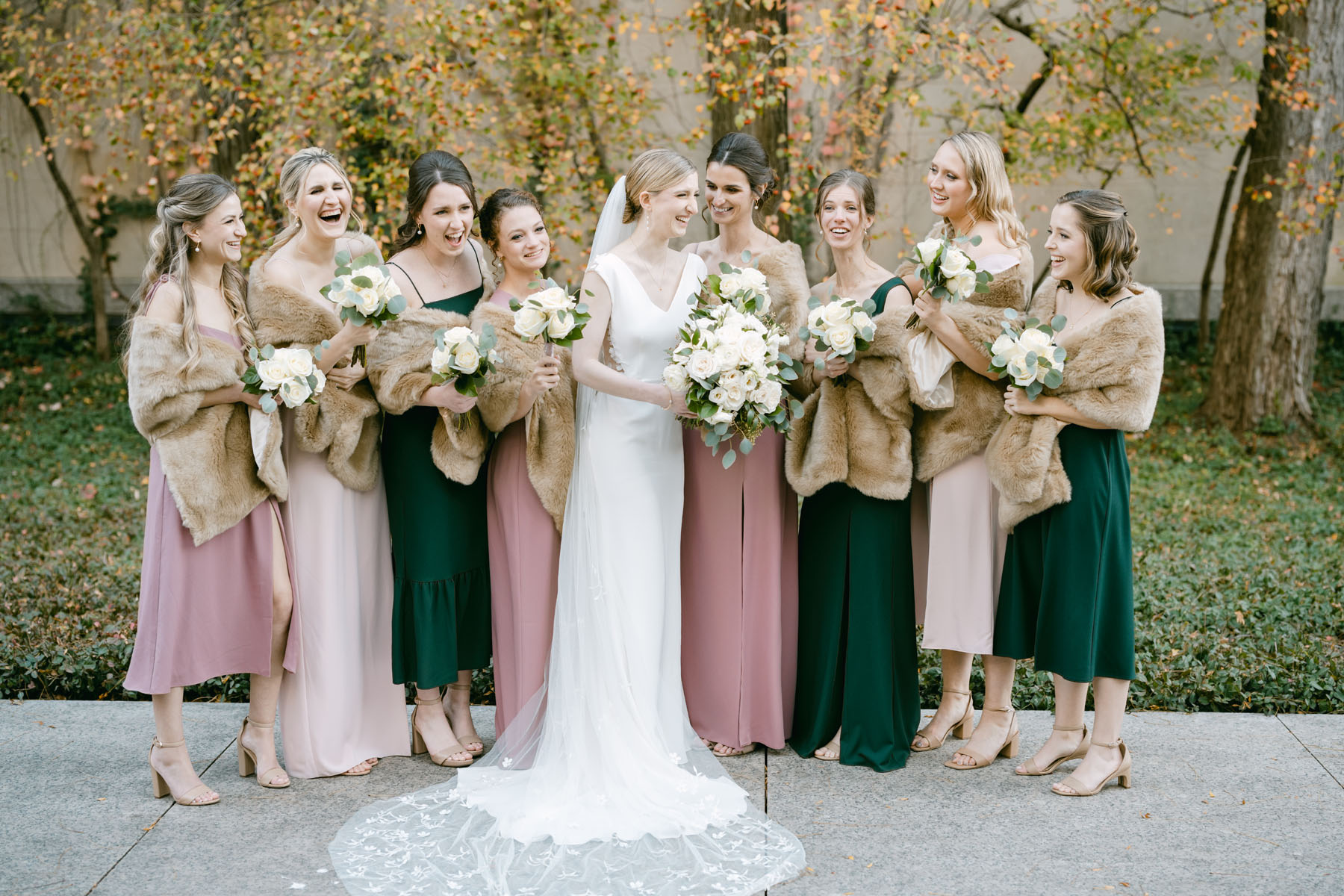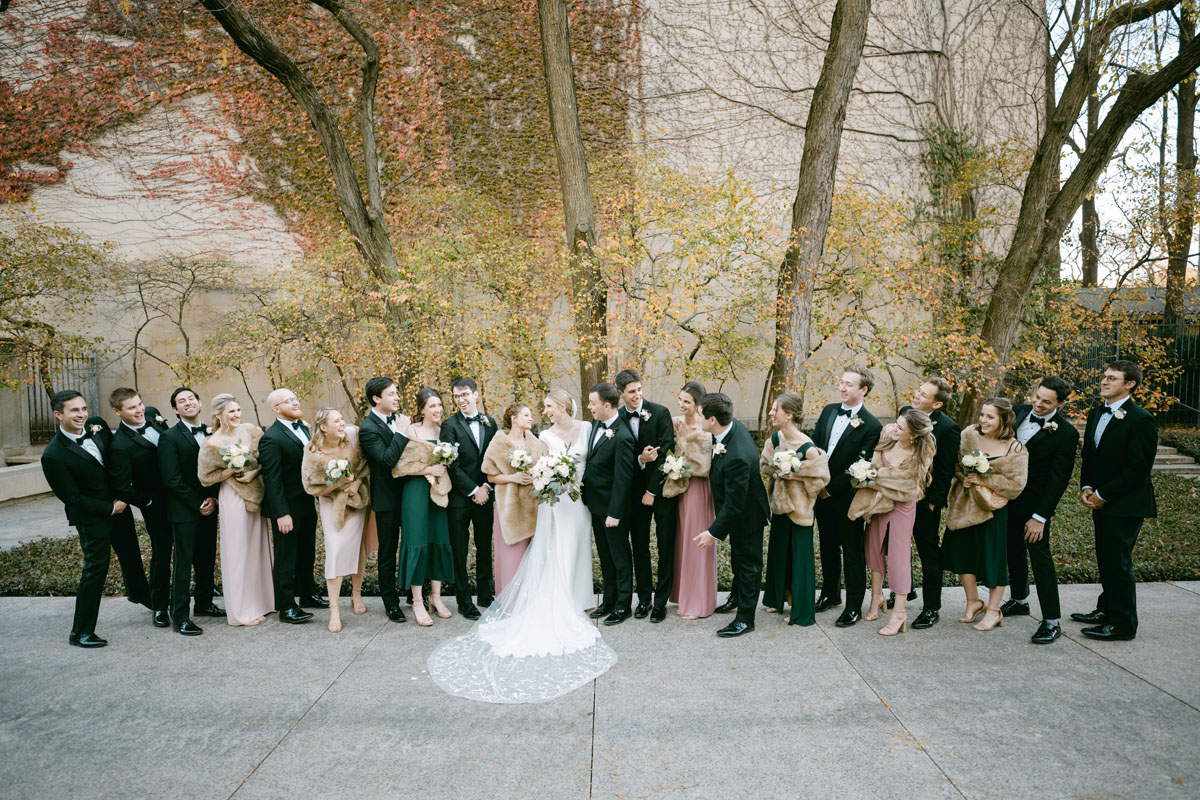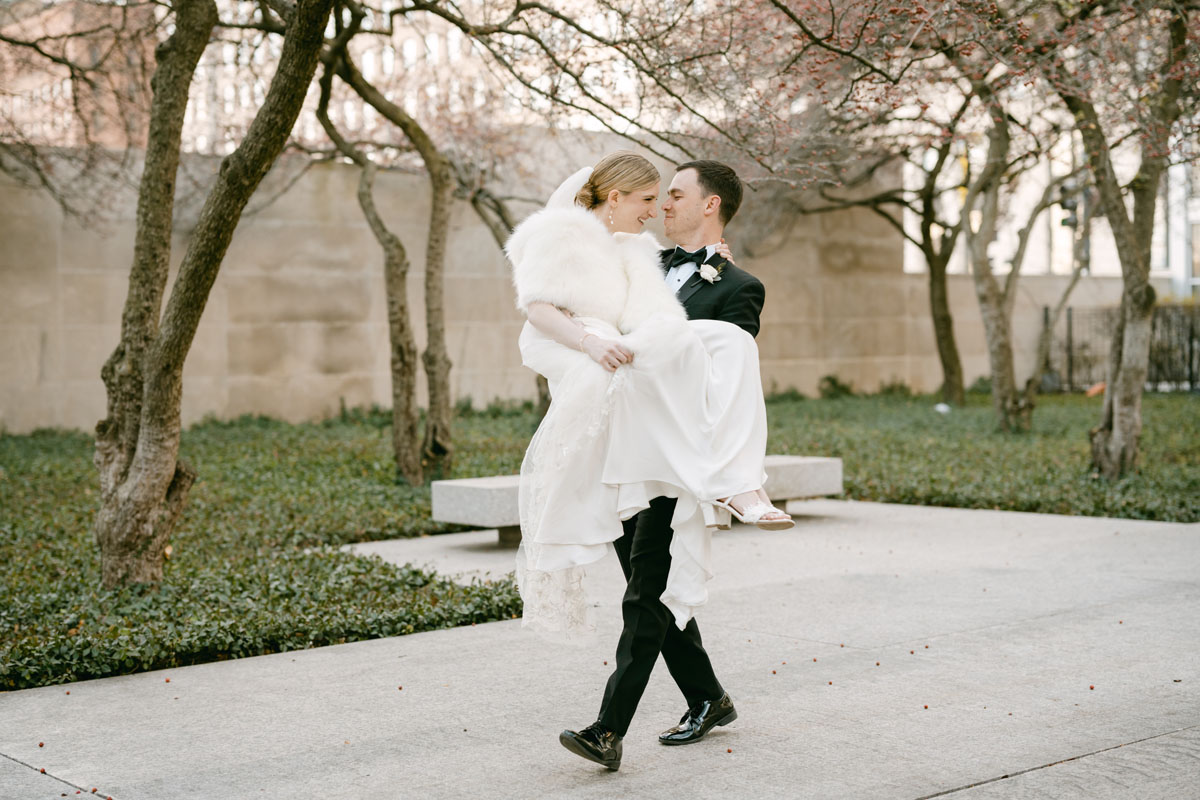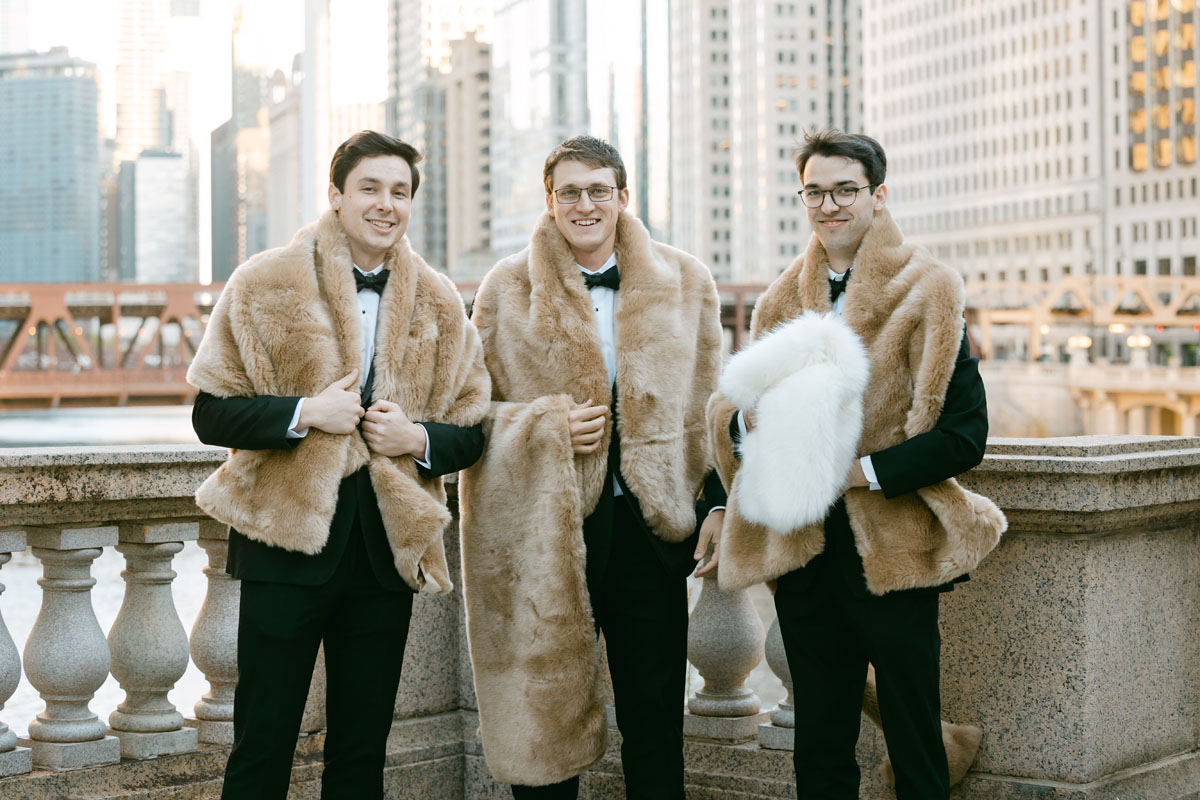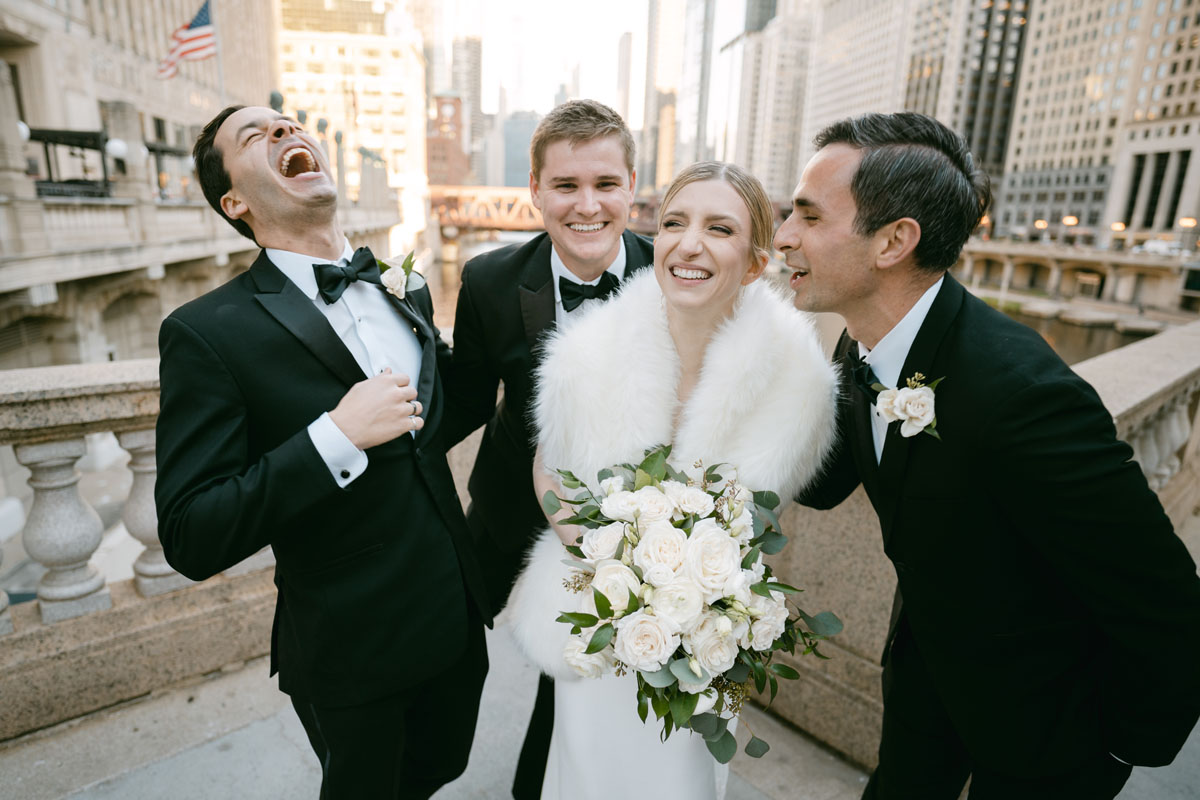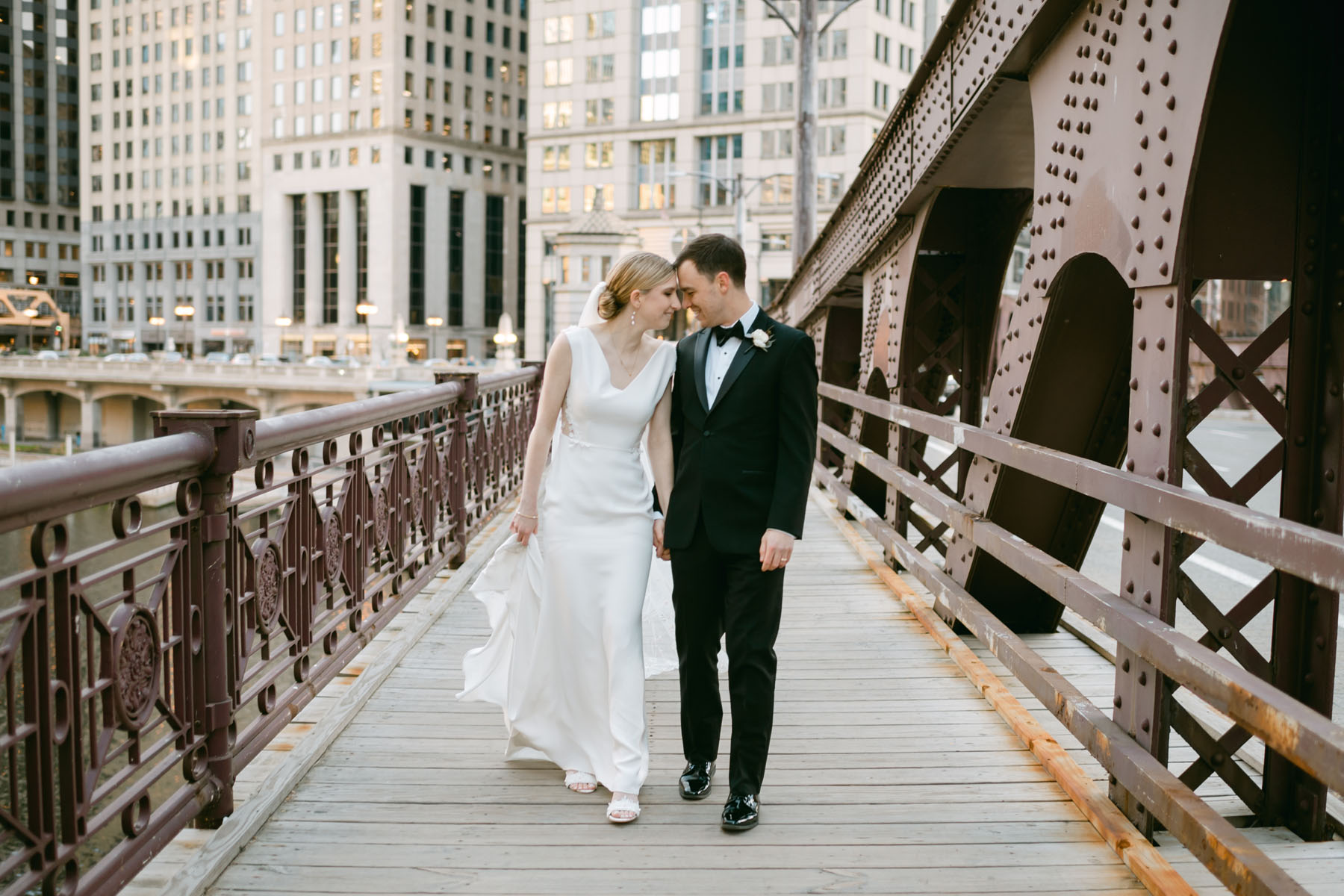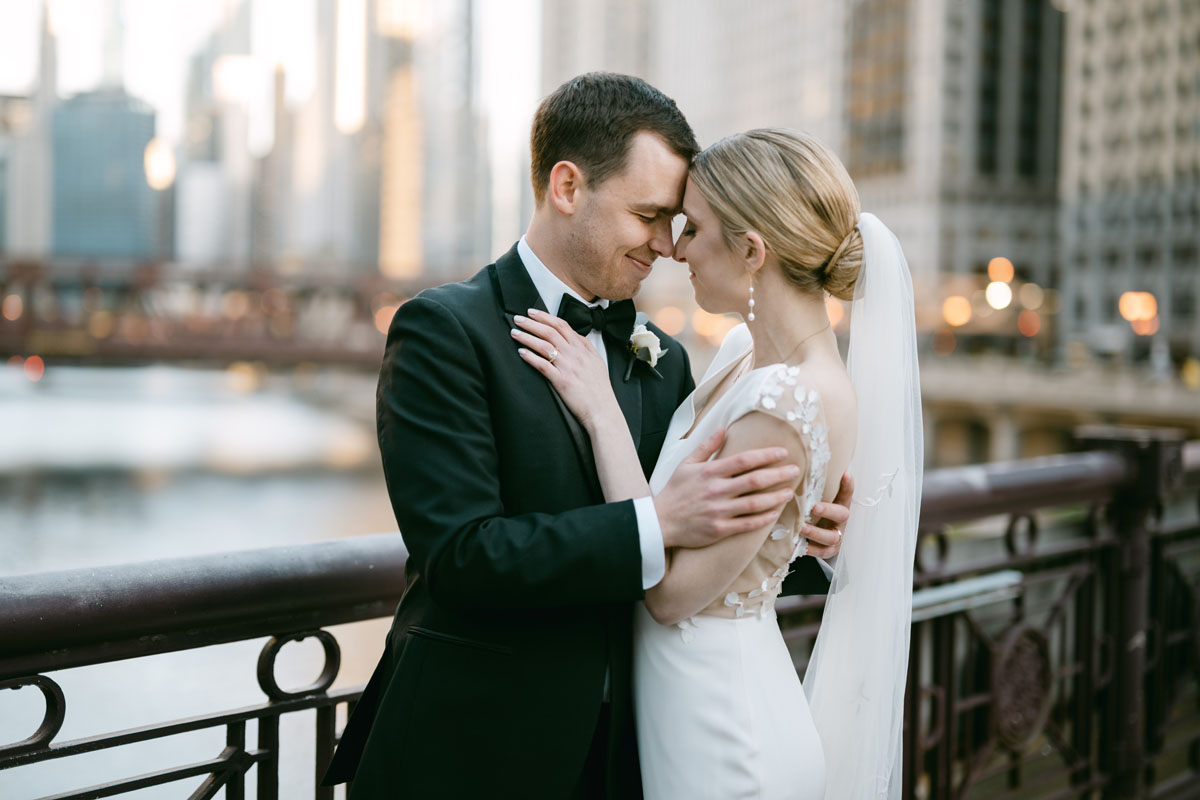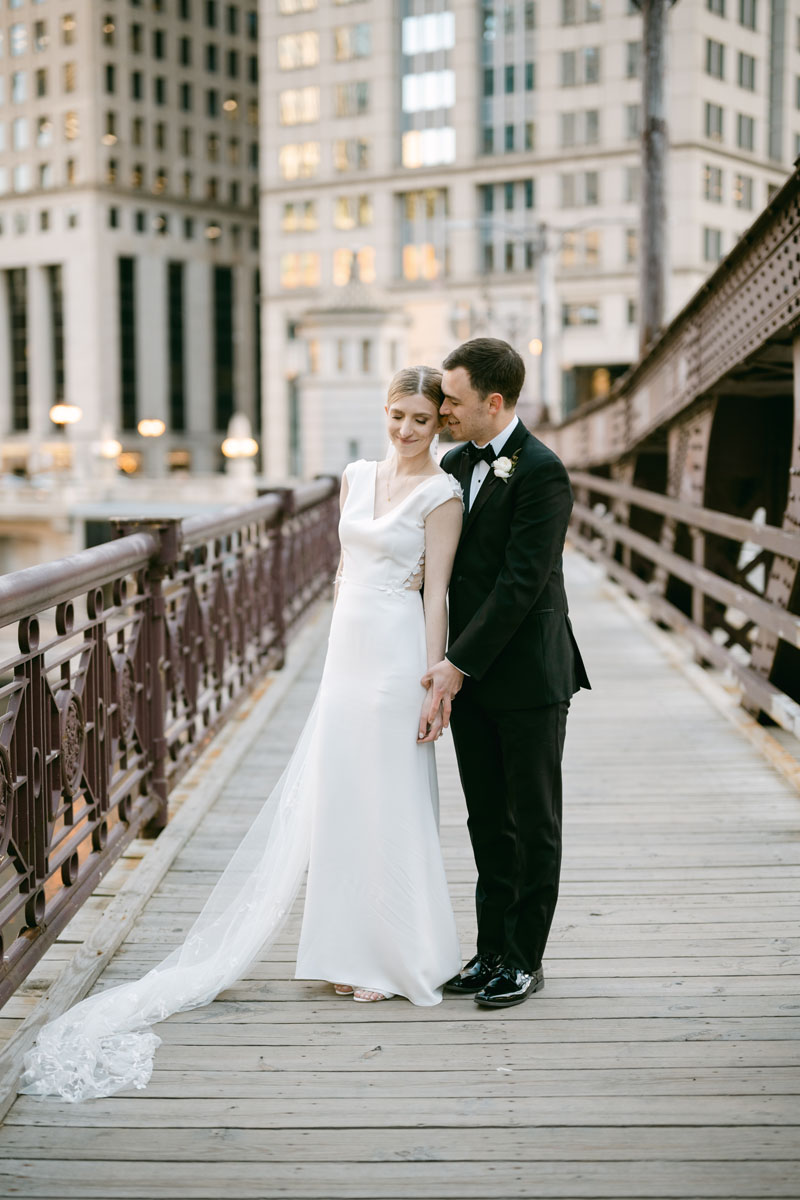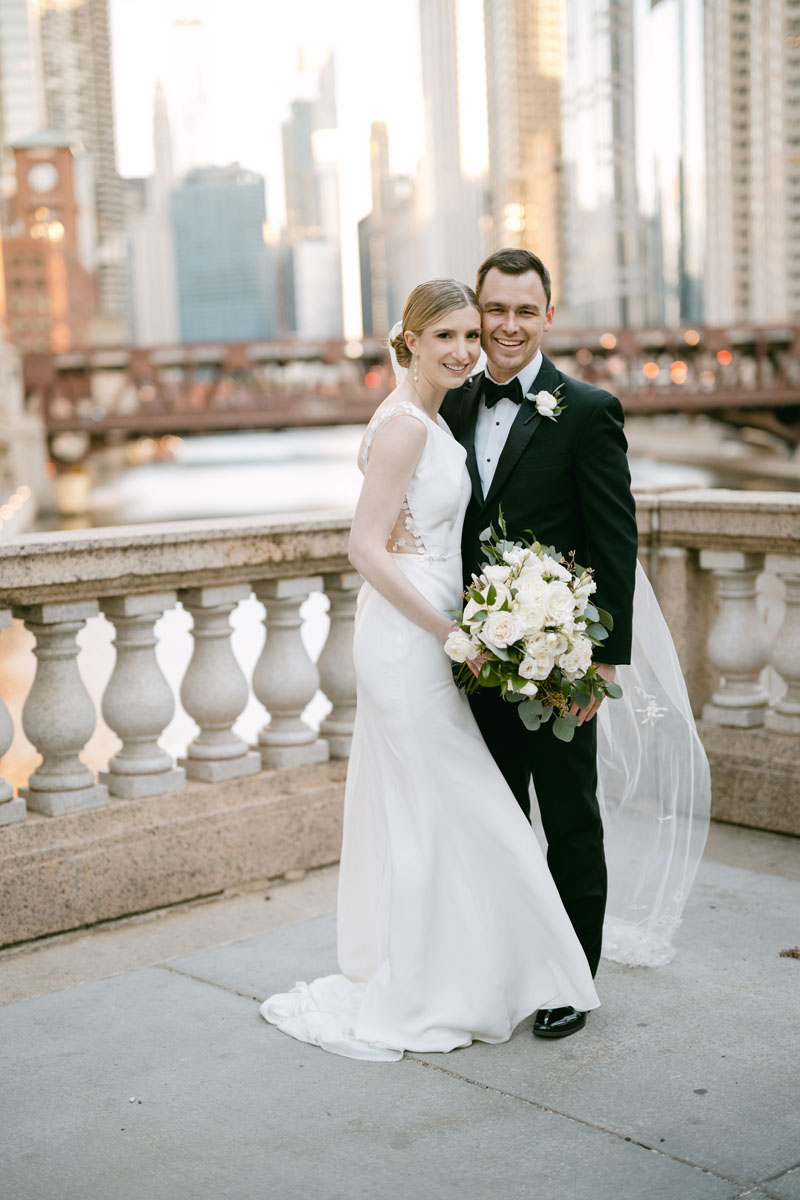 Luke is such a romantic guy and couldn't stop kissing his new bride. He sweetly carried her over the fence at the Art Institute.
With a little time before the Rockwell on the River wedding reception, we stopped for tequila shots! The lovely couple were wanting to cut loose and celebrate the amazing day. After several rounds of tequila shots and the bride and groom dancing on the bar, we headed to the reception.
With the lights glimmering in the background, it was the perfect festive setting for a winter wedding. First dances, and so many kisses. The groom gave a tribute to his Jewish grandparents and stomped on a glass. Because the groom has three brothers and a sister, there were many hilarious and touching toasts.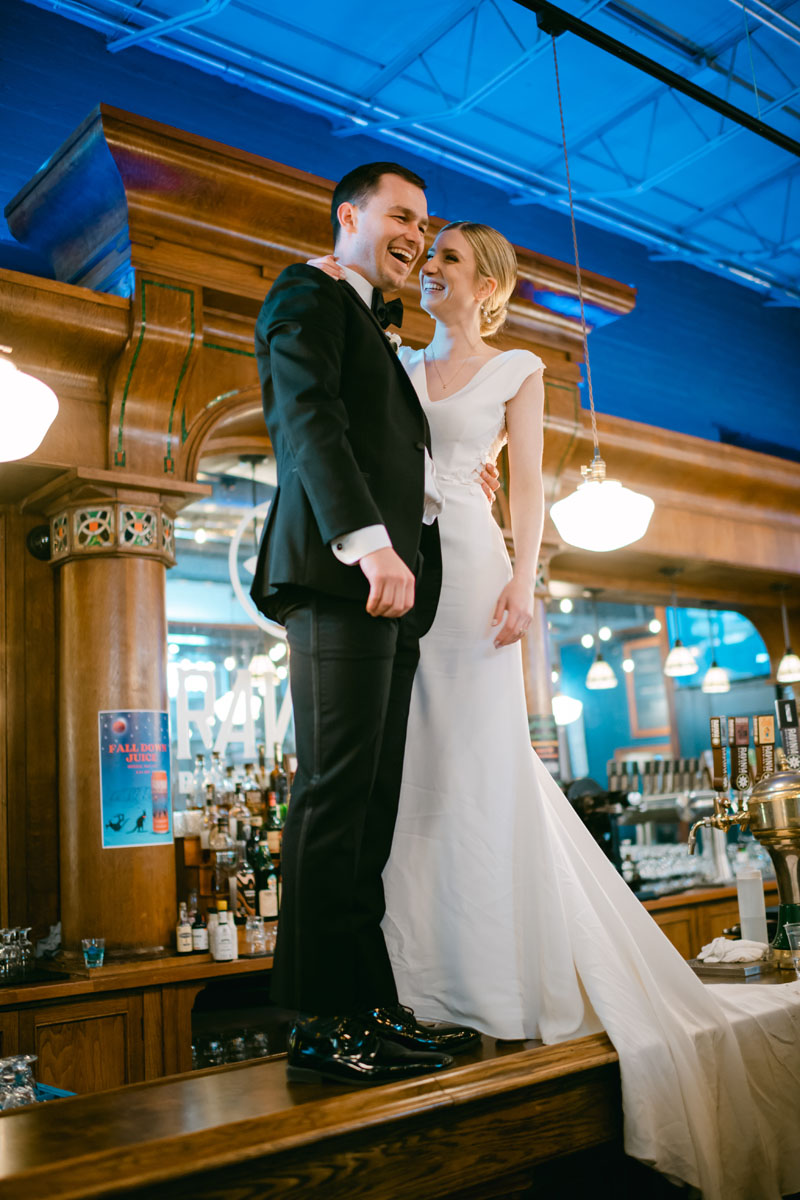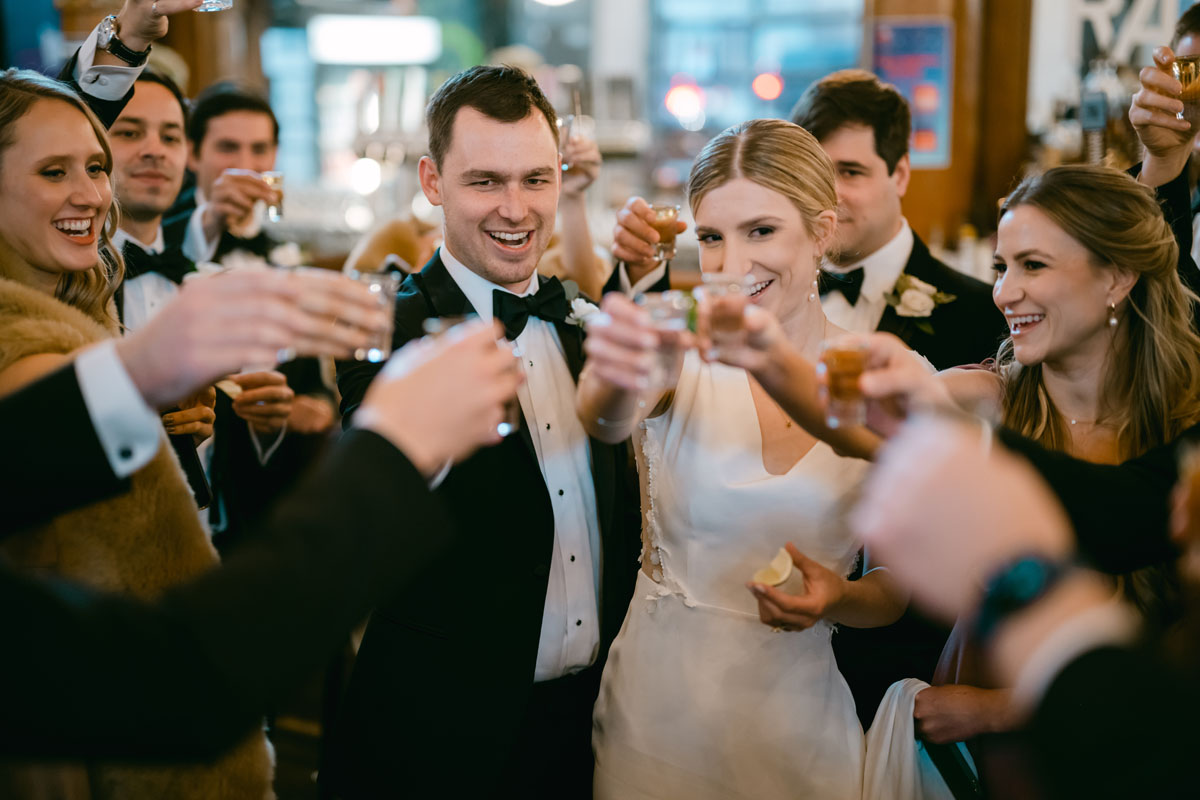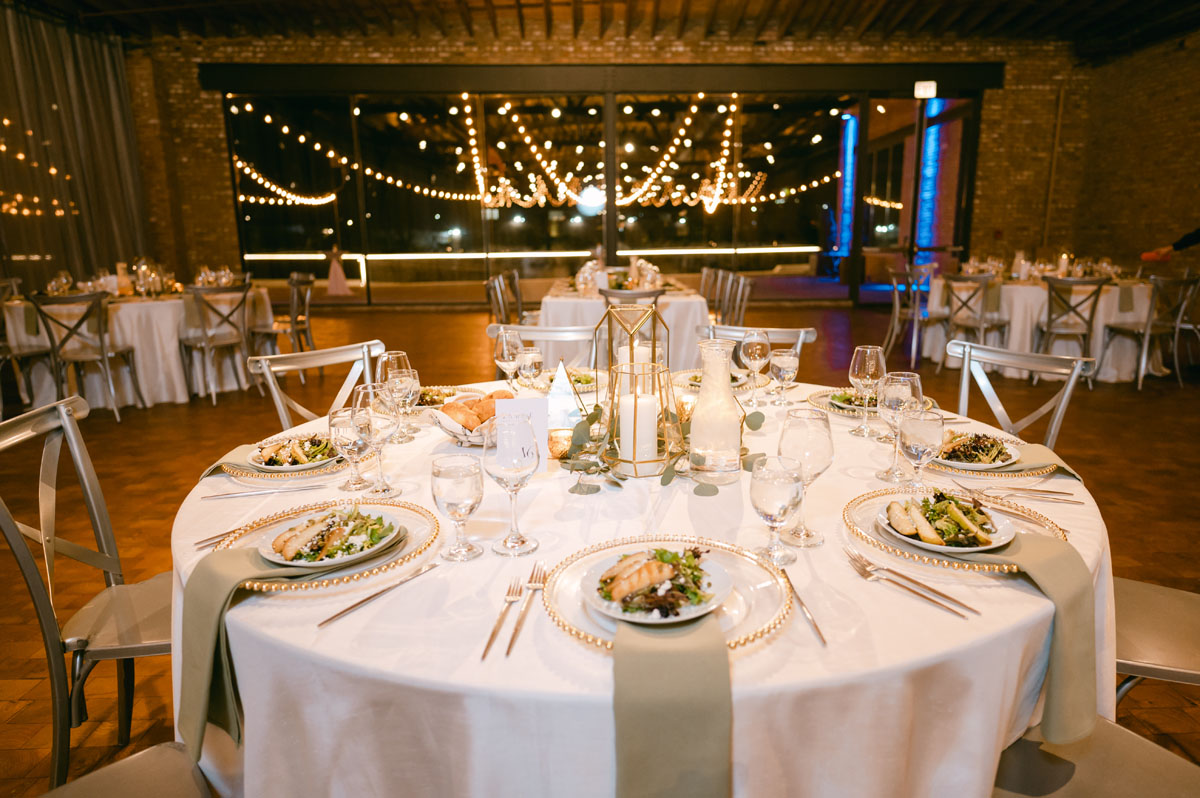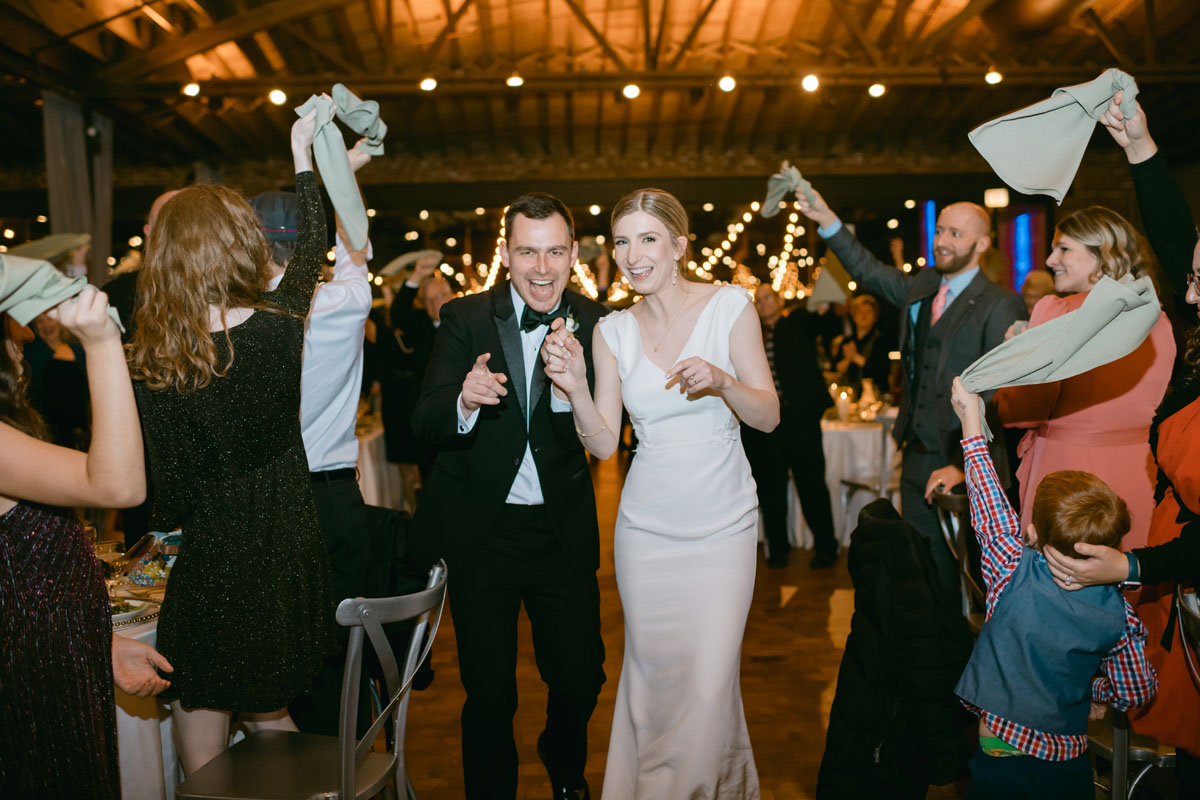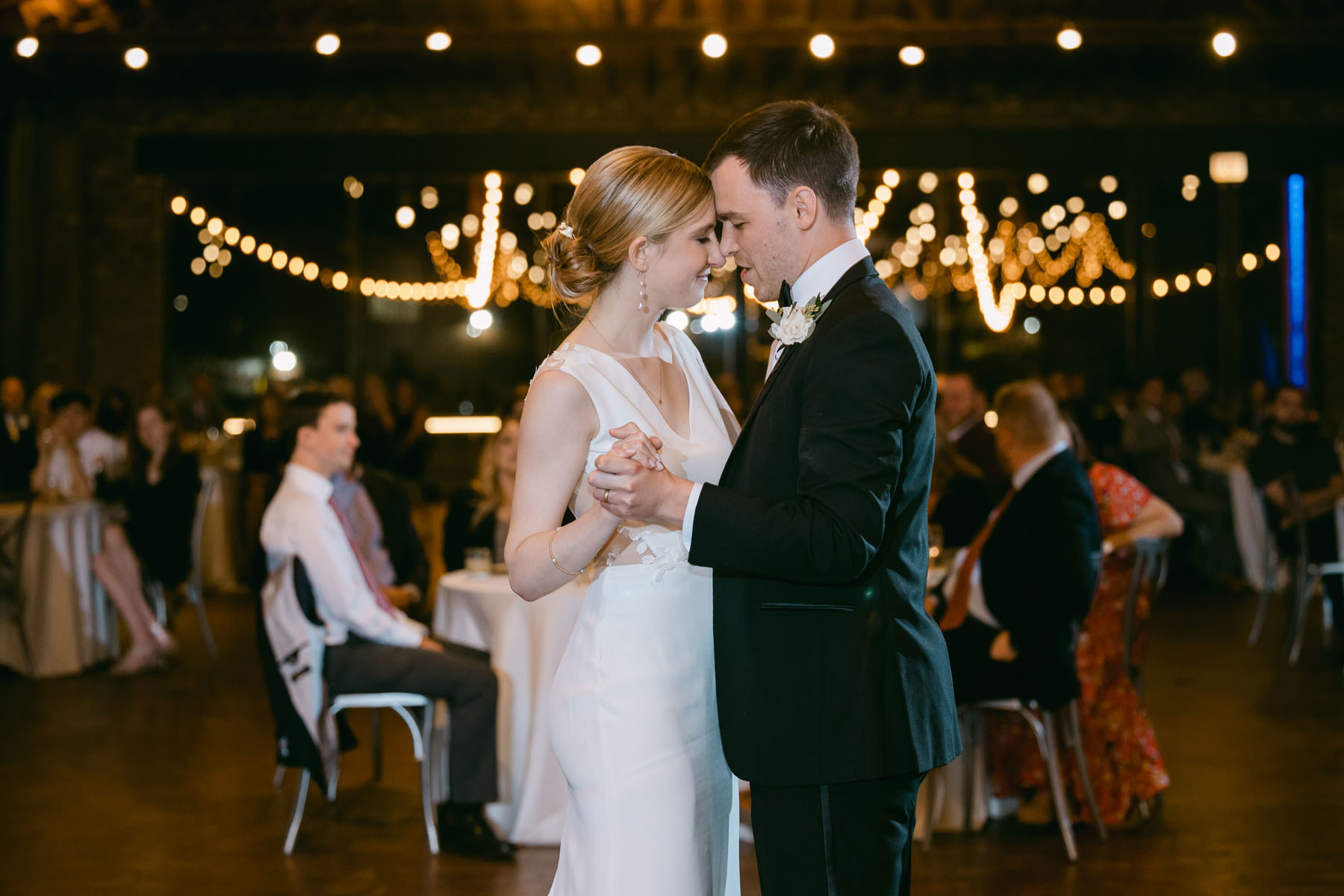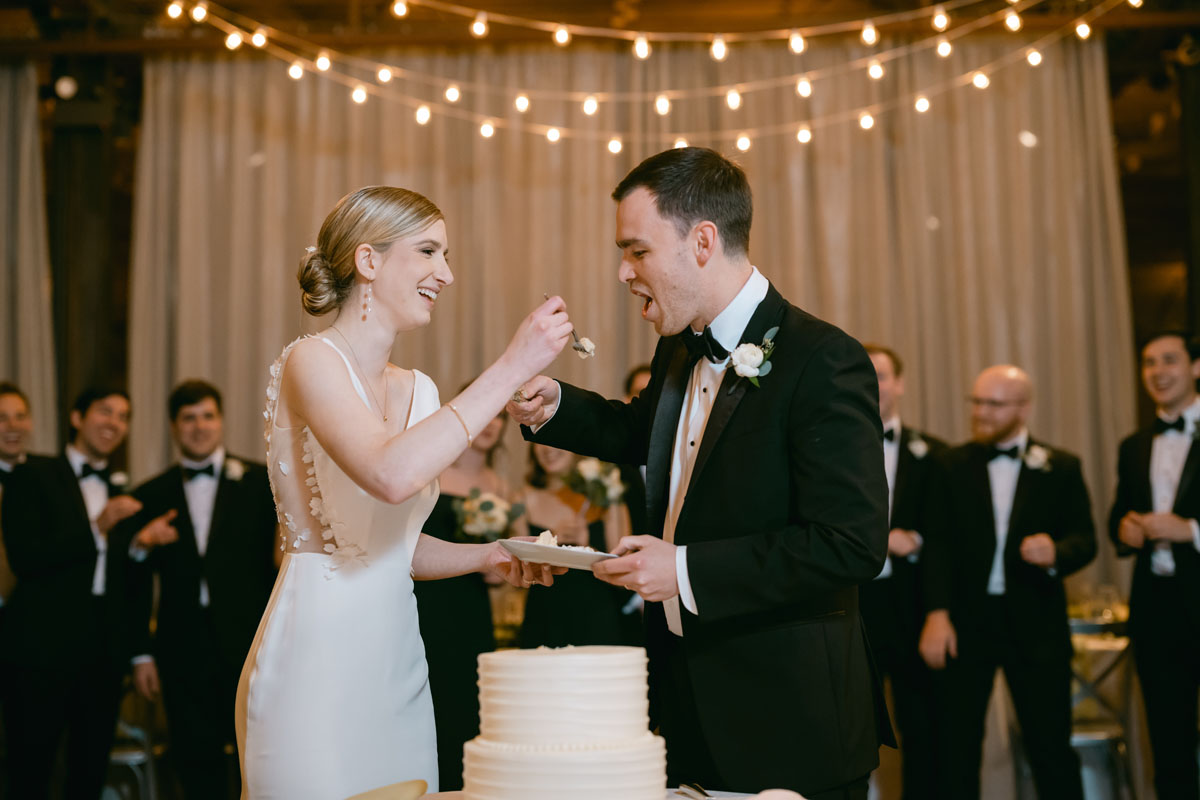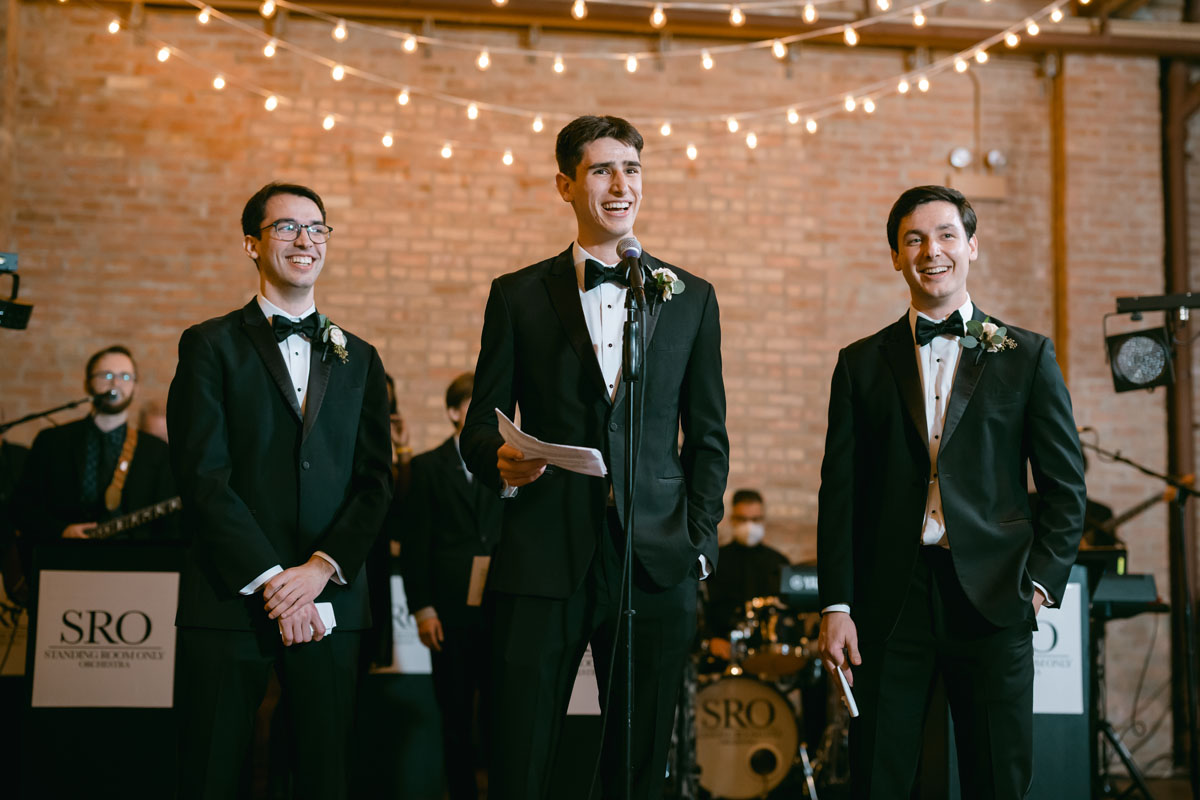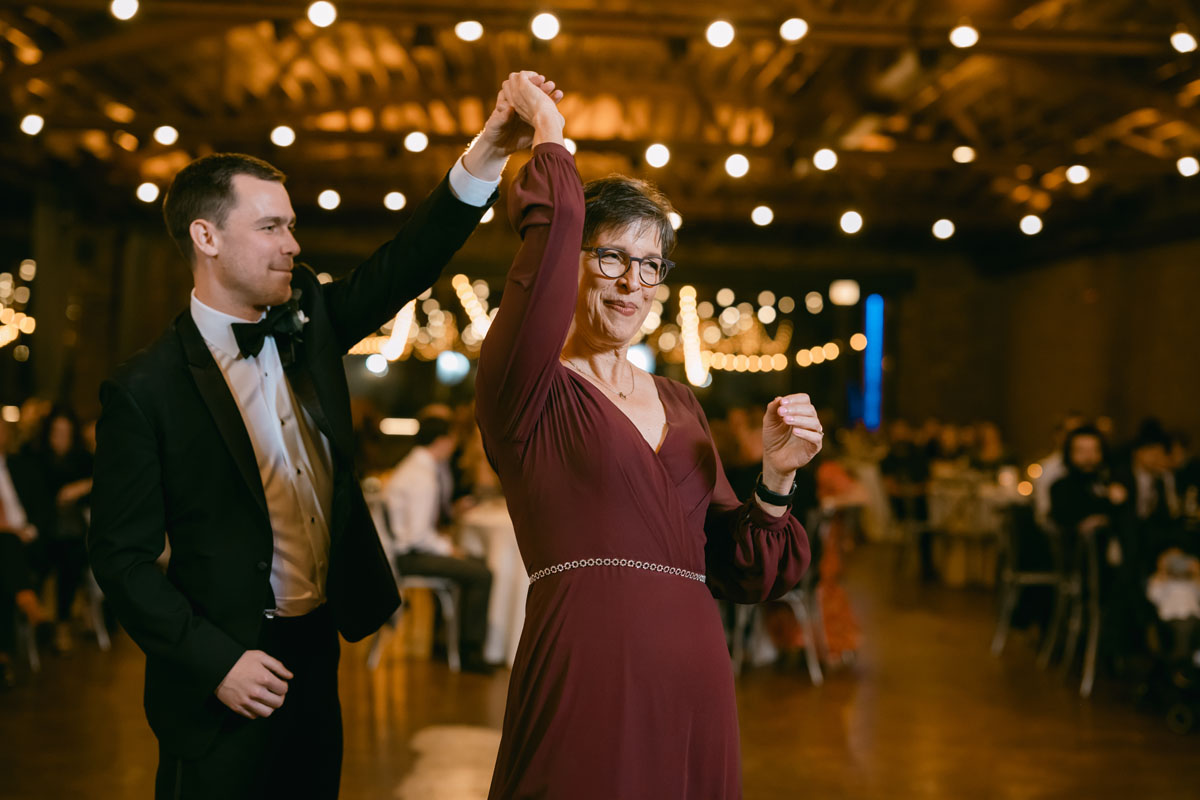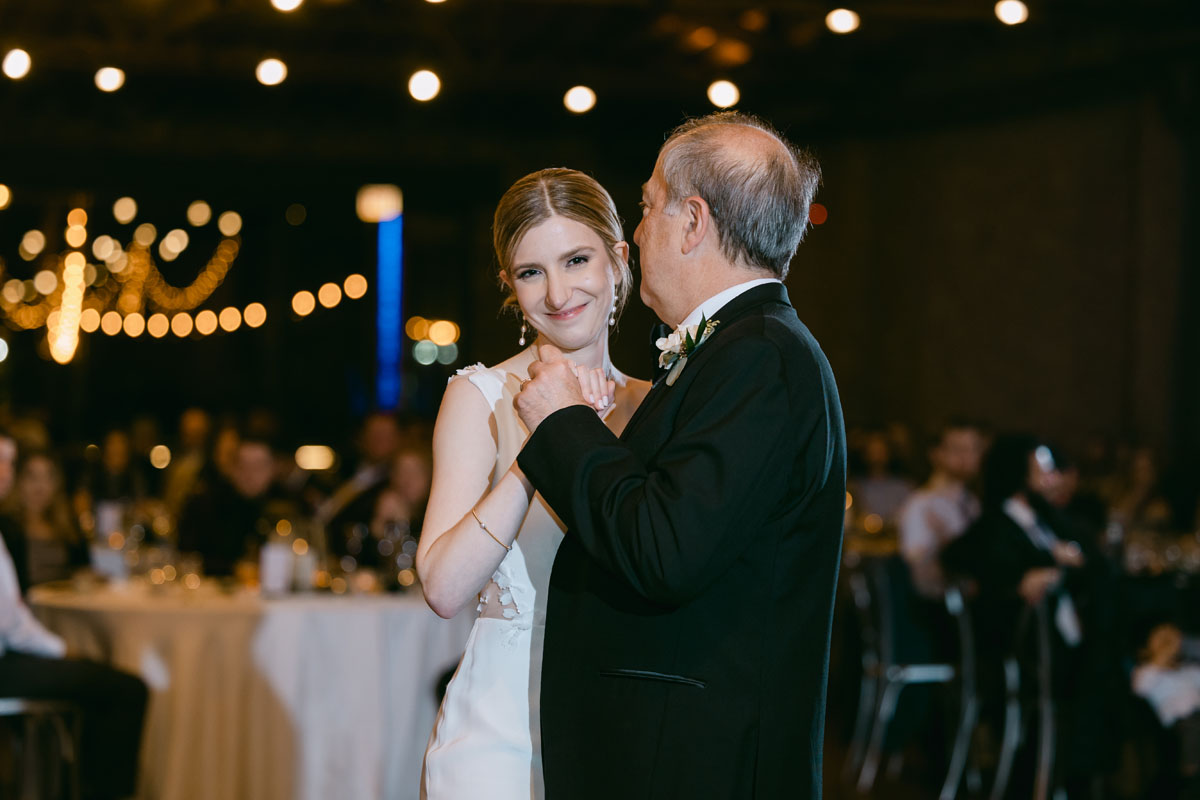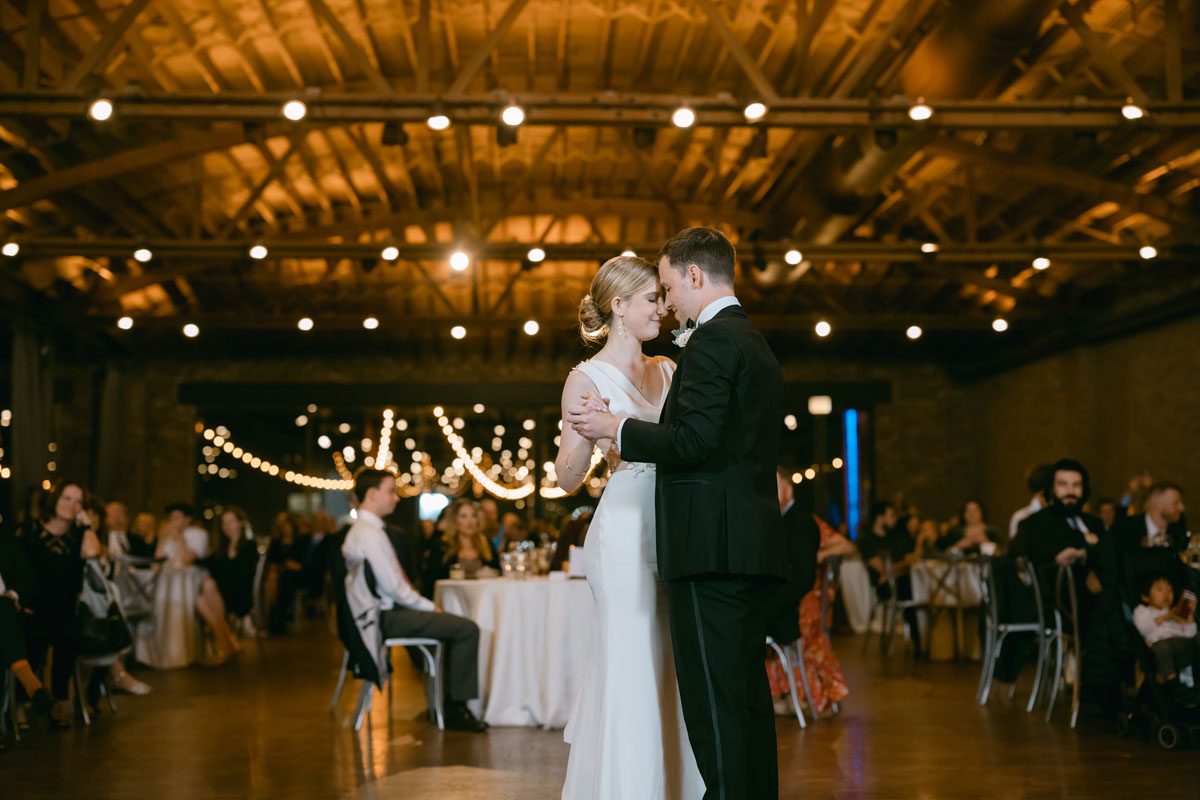 Ceremony - St. Clement Parish | Beauty - Pin Me Up Chicago | Planning - Blue Moon Events | Reception - Rockwell on the River | Decor - Art of Imagination | Florals - YJ Decorating | Eats - Cocina Fusion Catering | Jams - Standing Room Only